you guys.
i actually finished a quilt.

so. let me tell you the story. i really absolutely love every single collection that sarah jane fabric designs. you might remember these two quilts made from her wee wander collection. well, when she released her "magic" line, i preordered it, knowing full well that i live on the road and i would never ever be able to sew with it. at the time, i didn't have my machine on the road and just intended to hoard it until someday when we settled back down.
at thanksgiving, last year, we stopped home for a bit and decided i should bring my machine and *some* fabrics. obviously, the magic bundle came along for the ride. and then we pretty much just carried it from place to place. i didn't have a decent opportunity to press/cut/sew until late june in salt lake city. there, i was able to get some of the pieces cut.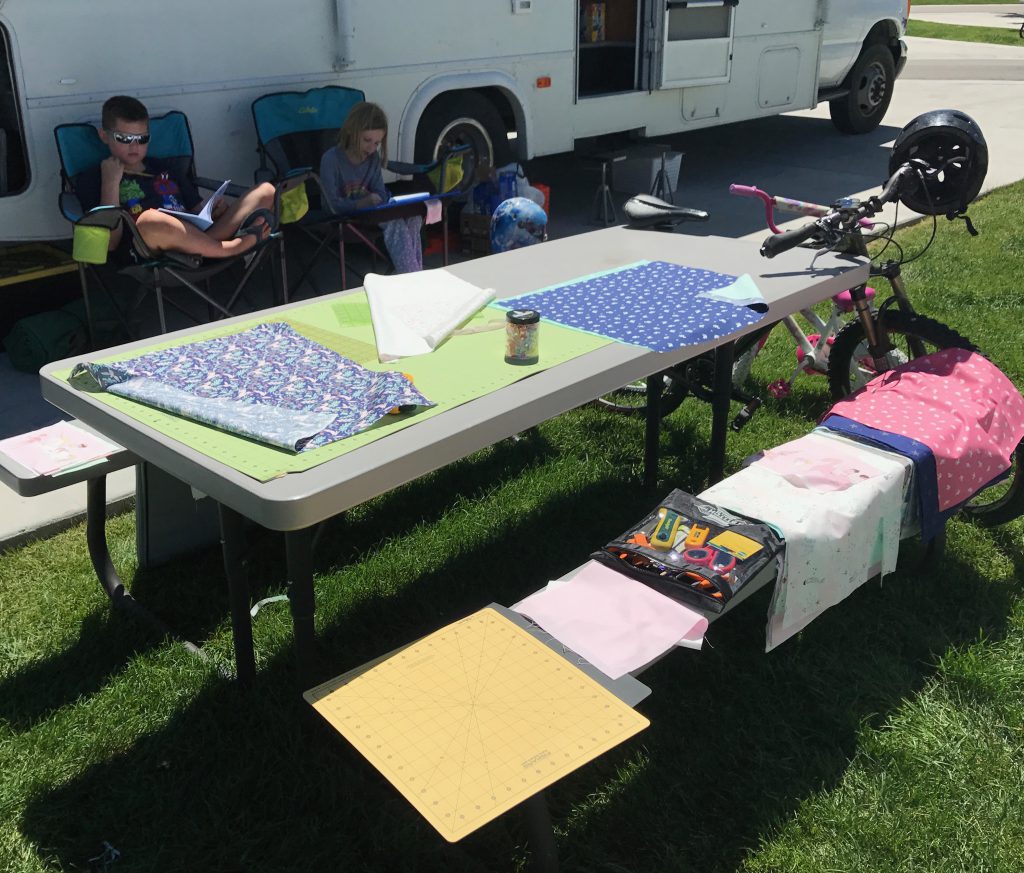 then, during a stretch in montana in late july, i managed to piece some blocks. i was cruising along now.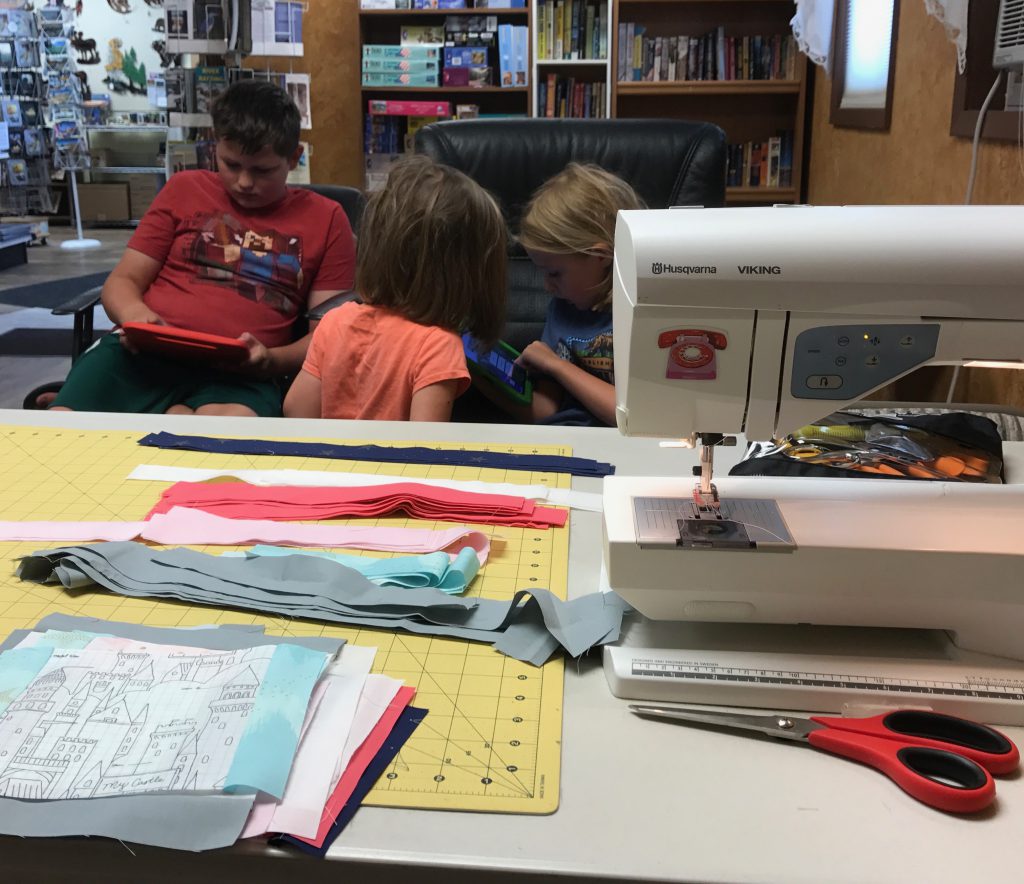 finally, at our last stop, we were sort of in the middle of nowhere. and in need of some downtime, after a lot of time in national parks, so i miraculously finished it up!
i wanted to find a pattern that highlighted the awesome border prints.

but i also didn't want to have to buy too much coordinating fabric to make it work. i found a quilt similar to this one on pinterest, so i decided to make it work.
i backed it in some hobby lobby coordinating prints, selected by theannababy (who at first wanted nothing to do with a quilt about princesses and mermaids and dragons and castles, but quickly changed her tune as she watched it come together).

i bound it in a couple of the smaller prints that i had ordered a bit more of.

i quilted in a standard all of meander, which was all i could muster, working on lumpy picnic table. i'm pretty happy with it. and so is anna. the quilt hoarder.