like our previous two weeks in newport, washington, our time in quincy was pretty low key and chill. we took this little four week detour to give southern utah a bit of time to cool off before we make our way down. and the two campgrounds were in our thousand trail network, making them free for us. it worked out also, because derek has been studying for a work test and it would have been hard to do that if we were somewhere really cool with lots to do. or in the middle of the wilderness with no internet. anyhoo….
we kicked things off with the solar eclipse. we were about 4 hours from being in the line of totality, but with the crazy traffic predictions, we decided not to even attempt a trip. we accepted the 95% or whatever it was in our area and had a viewing party in our front yard.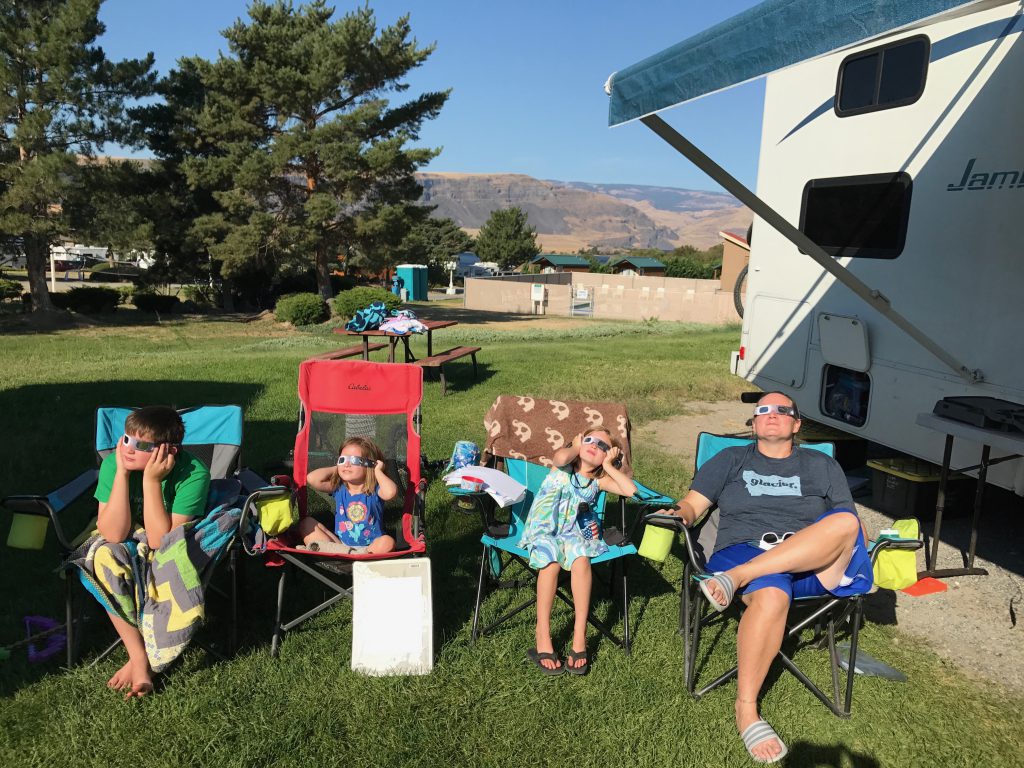 the kids had fun checking in on it every now and then and keeping tabs on the nasa live stream on the computer. (hazel mostly stayed inside and gave us updates on "the computer version of the eclipse").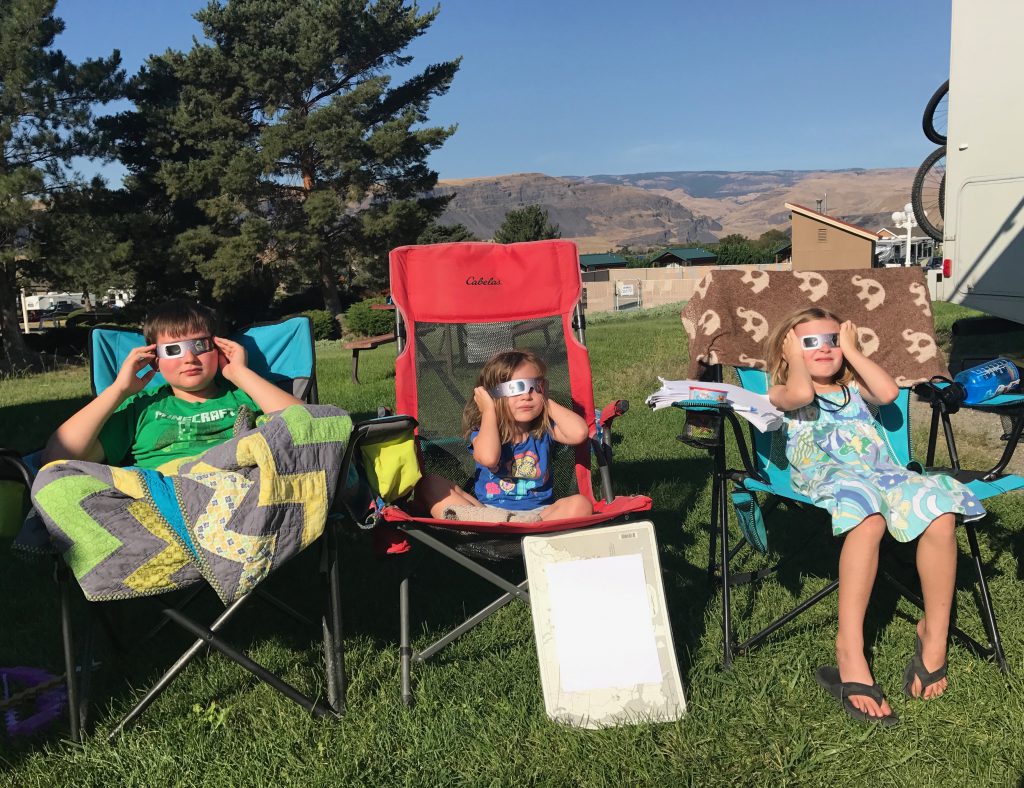 all of the various eclipse viewers, plus the best shot i could get with my phone through my eclipse glasses.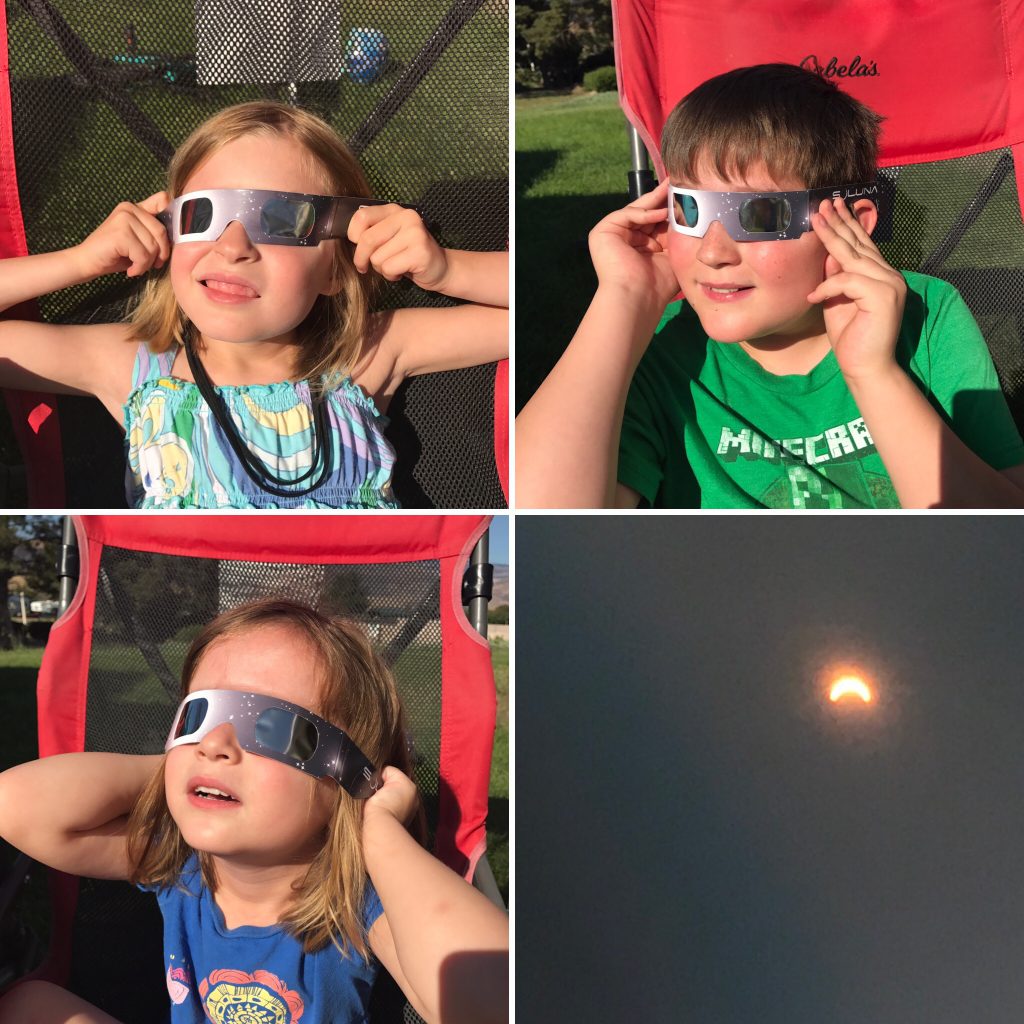 about a year ago, we sort of met another fulltime family in massachusetts. we ran into them again at the last campground and chatted a bit, only to find out that we would all be in quincy at the same time. they have a little guy, who shares a lot of the same interests as hazel, so we spent one long afternoon hanging out and playing with paw patrol guys.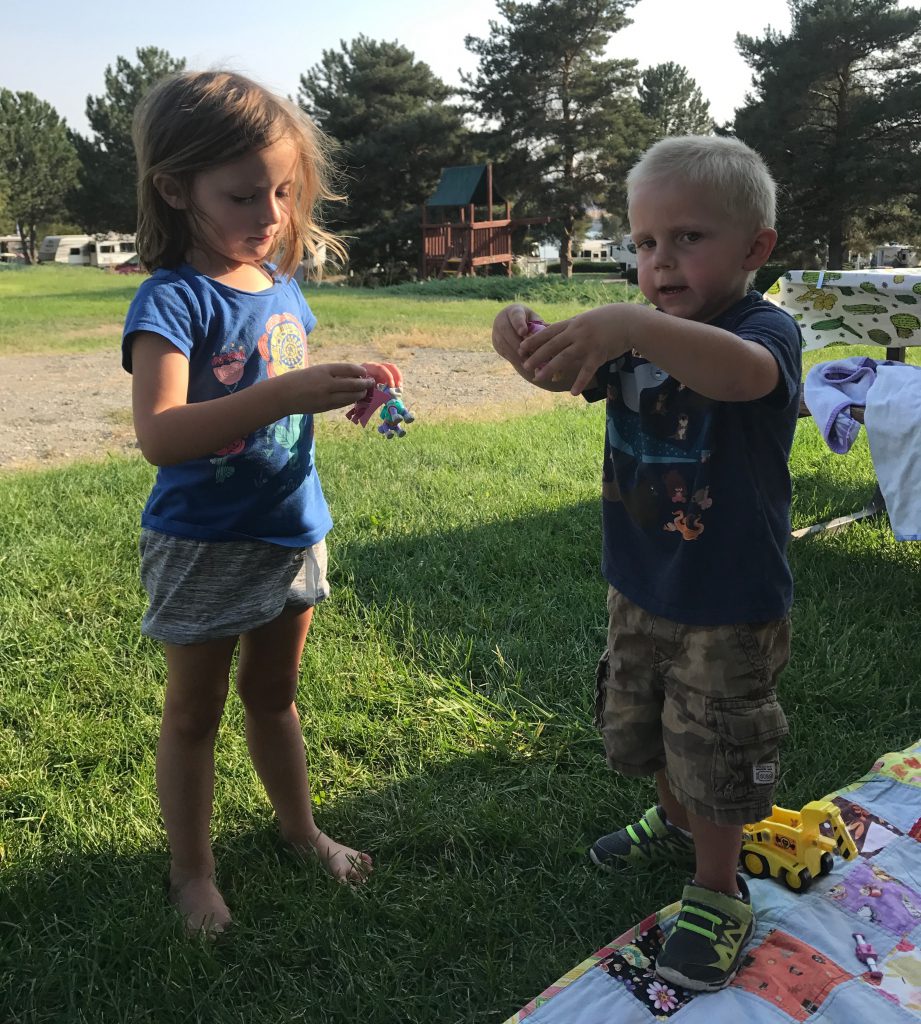 sadly, they were only there for a couple of days, and left the next morning, which is the hard part about rv friends.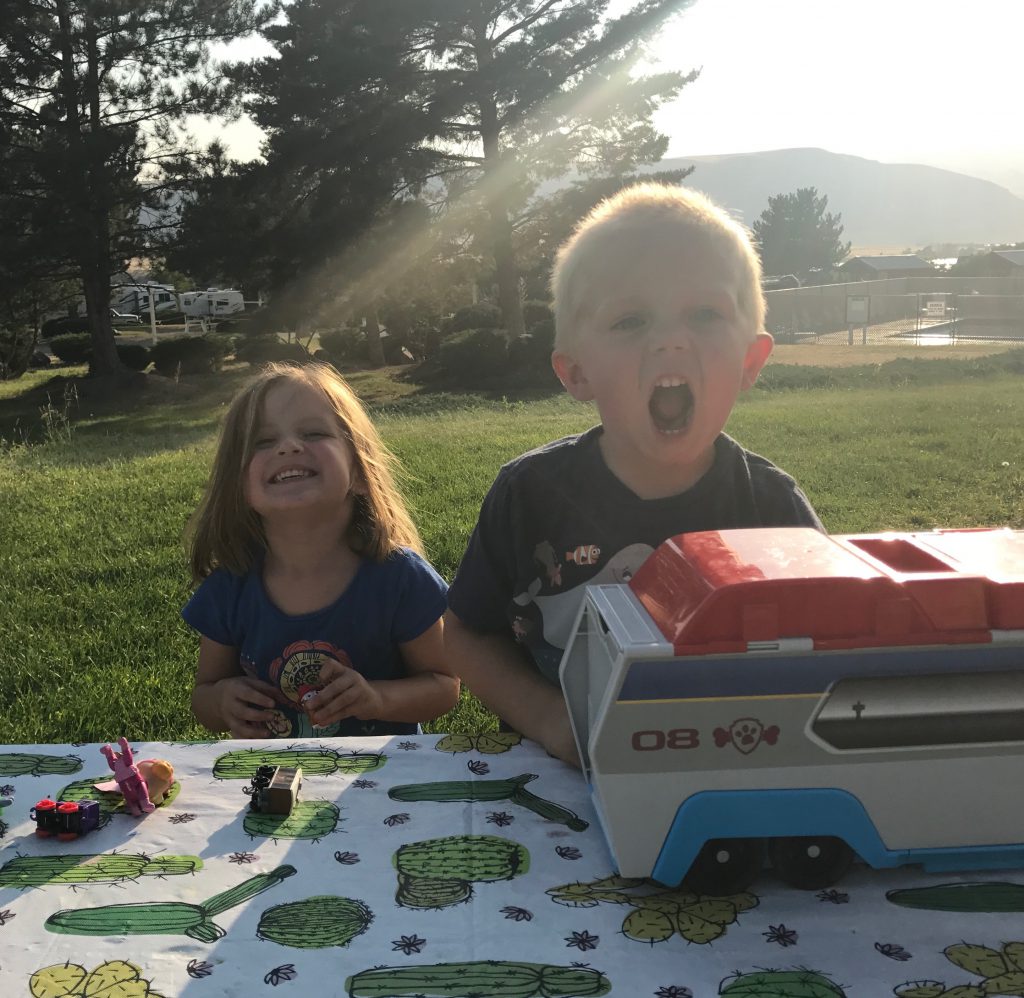 i have a few family members who live in western washington. since our tentative plans include coming back up the coast next summer, i decided not to make the long trip out. but, my cousin nicole is a better person than me and offered to make the 4+ hour drive out to visit us for the weekend. she and her husband got in late friday night and on saturday, we were making our way around the winery circuit in the area.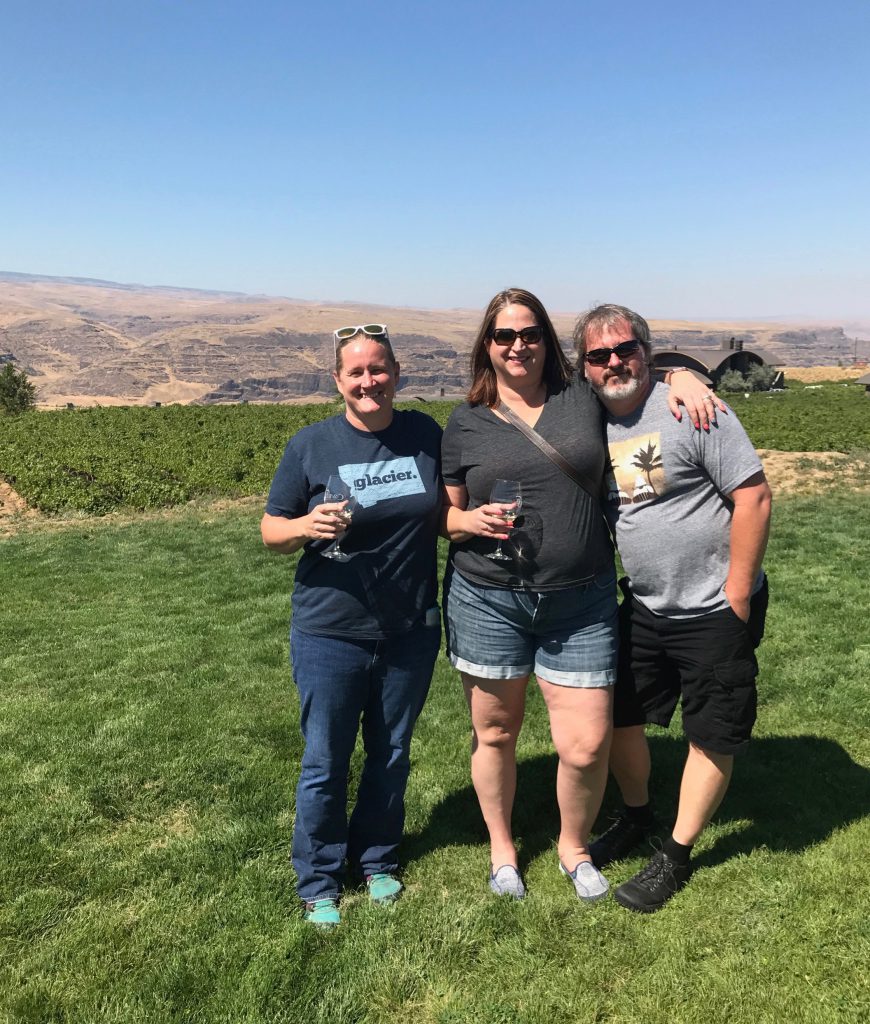 ok. so we only hit two wineries of the many for a bit of wine tasting. (and grapevine picture taking).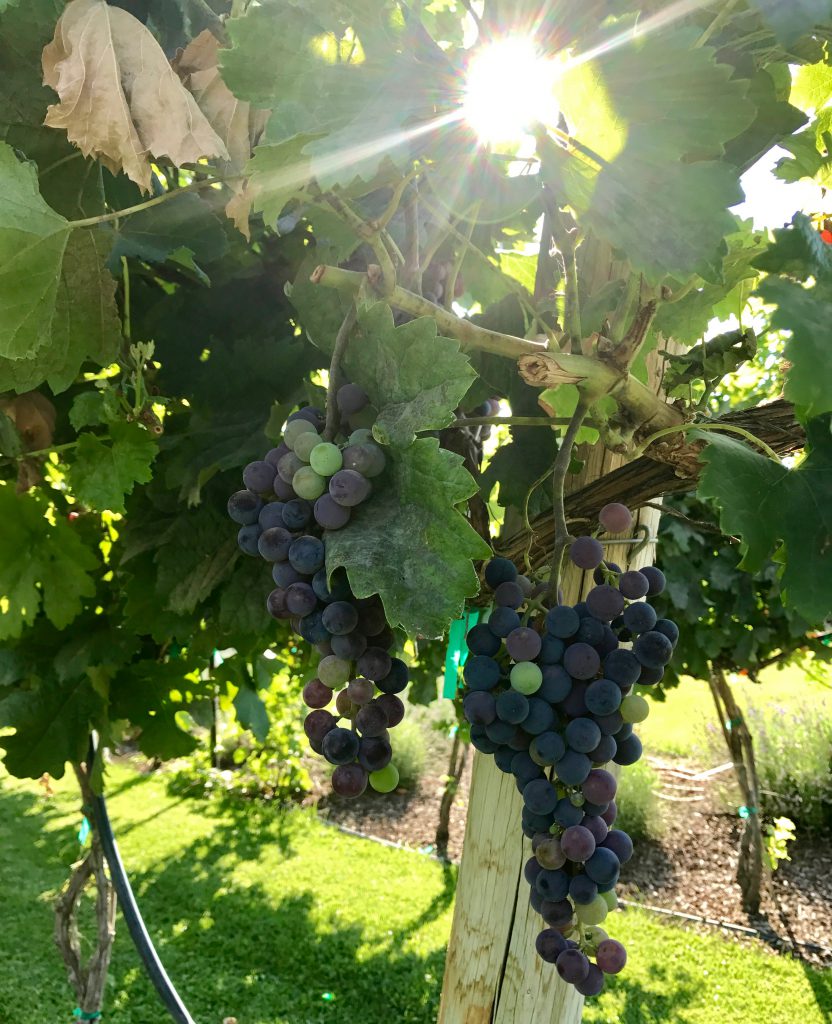 then, we went back to the campground to grill and chill. hazel is a fan of nicole.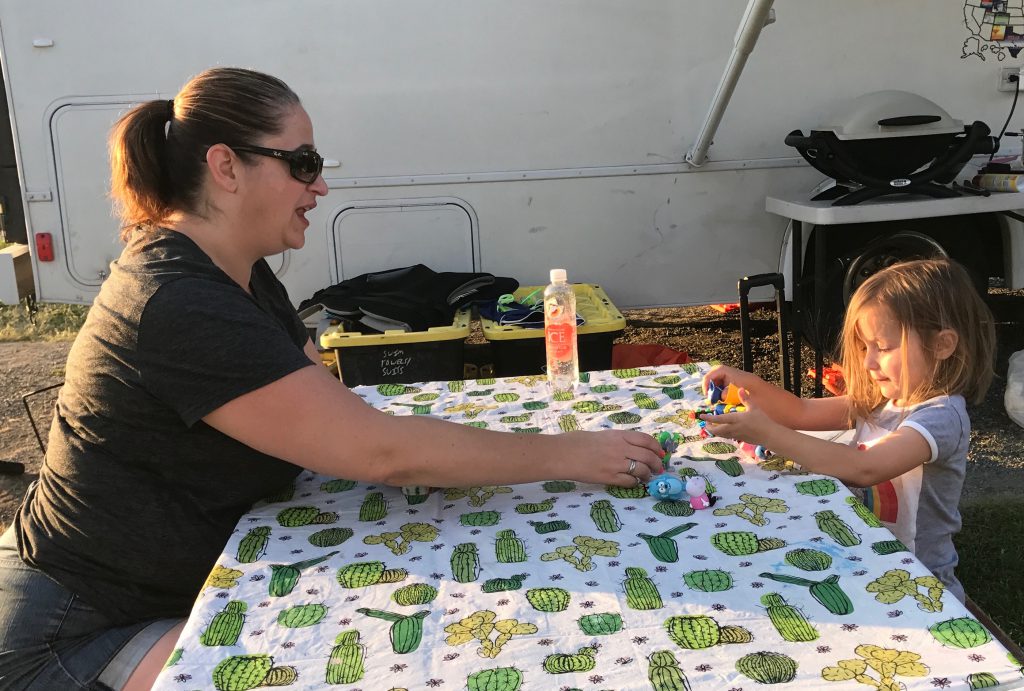 on sunday, they came over for awhile, went swimming, and then got back on the road. it was a lovely time and i look forward to seeing them next summer-ish.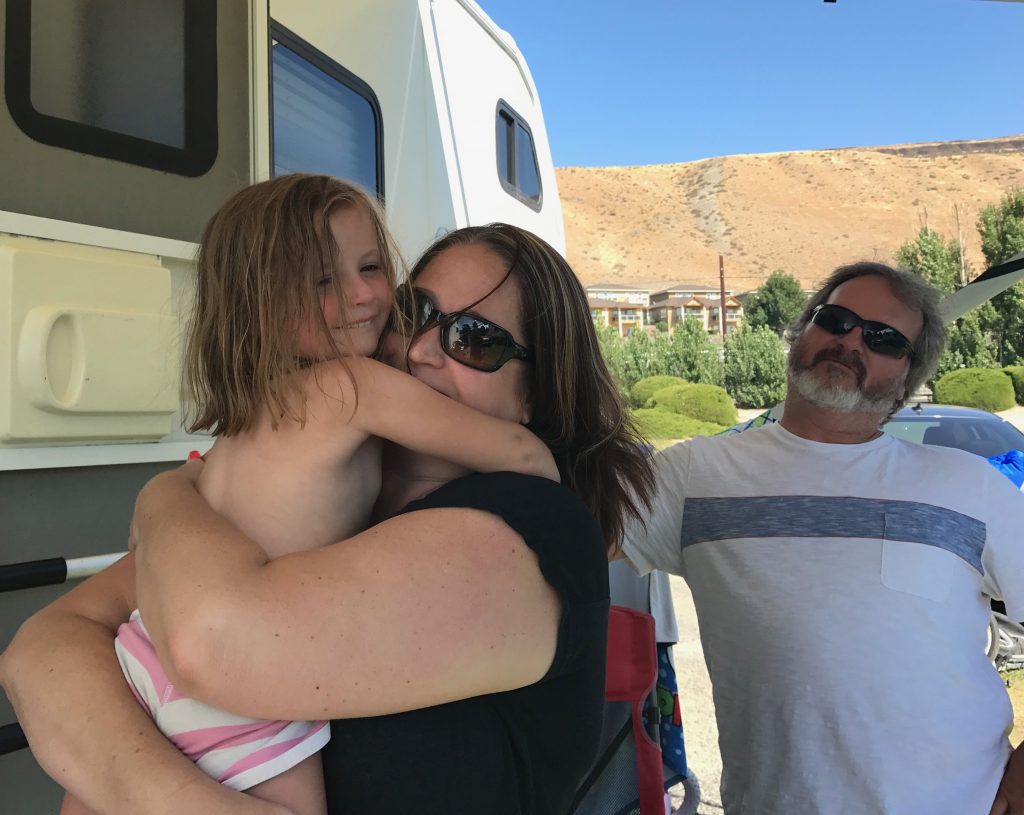 since monday was the first day of school in north carolina, i had high hopes of getting us back on a little better routine with "school". but then, it was like 100° and we decided to go to the "crescent bar" for some swimming. our campground was actually in a little resorty area, on the crescent bar, off the columbia river. we had met some folks at the pool and decided to all go together.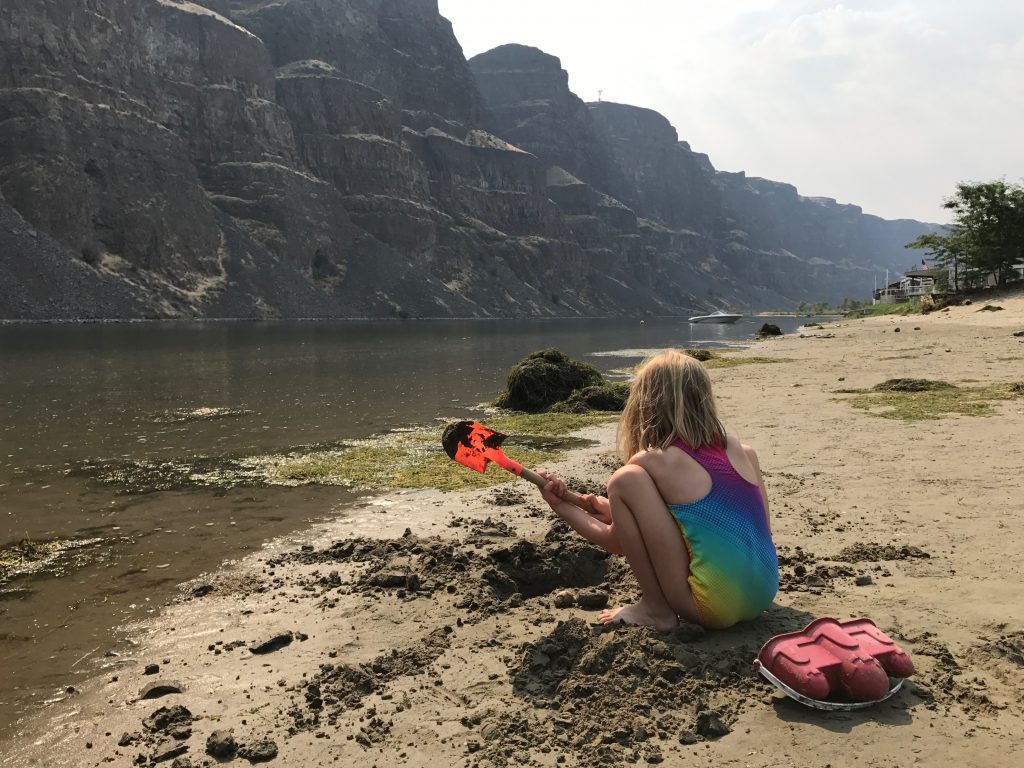 i thought we would last an hour or so. but the kids had a blast.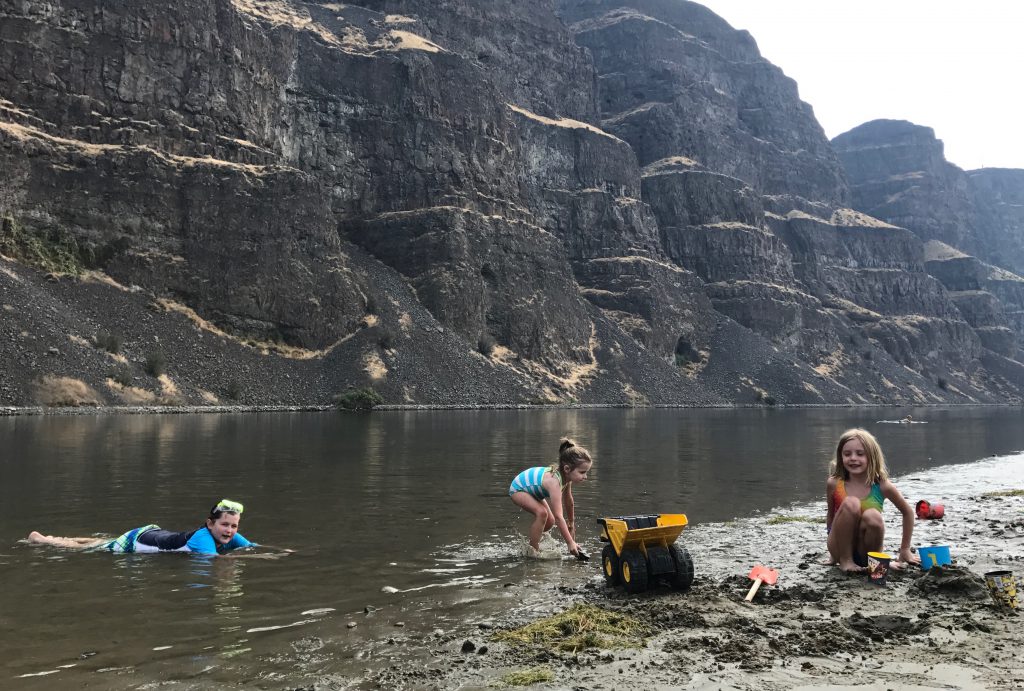 the folks we went with were a set of grandparents and their lone granddaughter. she and isaac hit it off. (until he attempted to put seaweed on her). you can kind of see her in the back of the three lid kids here.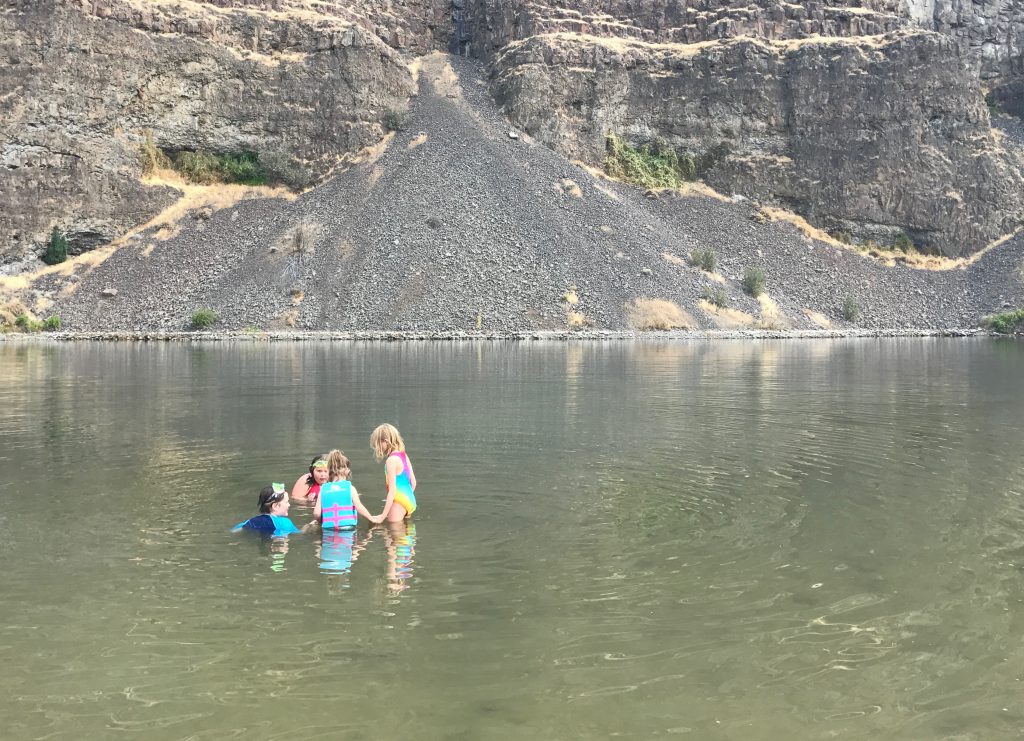 anna and hazel mostly stayed in the sand and muddy shallow waters.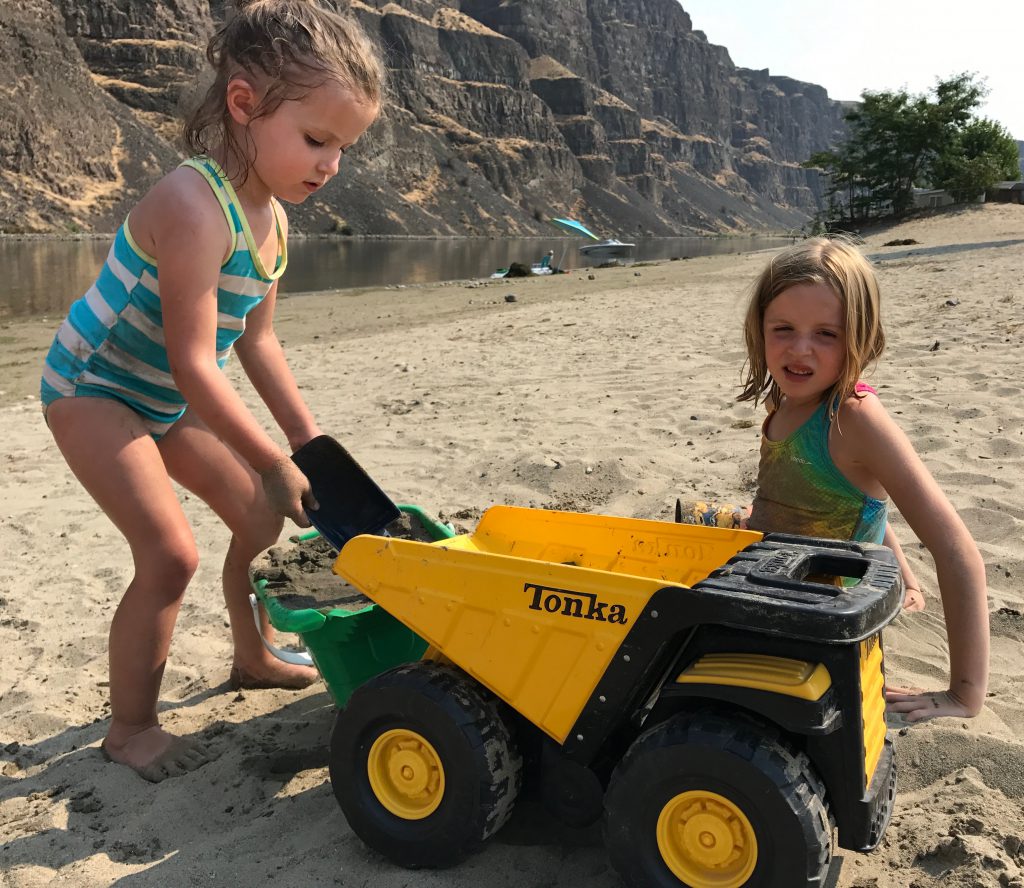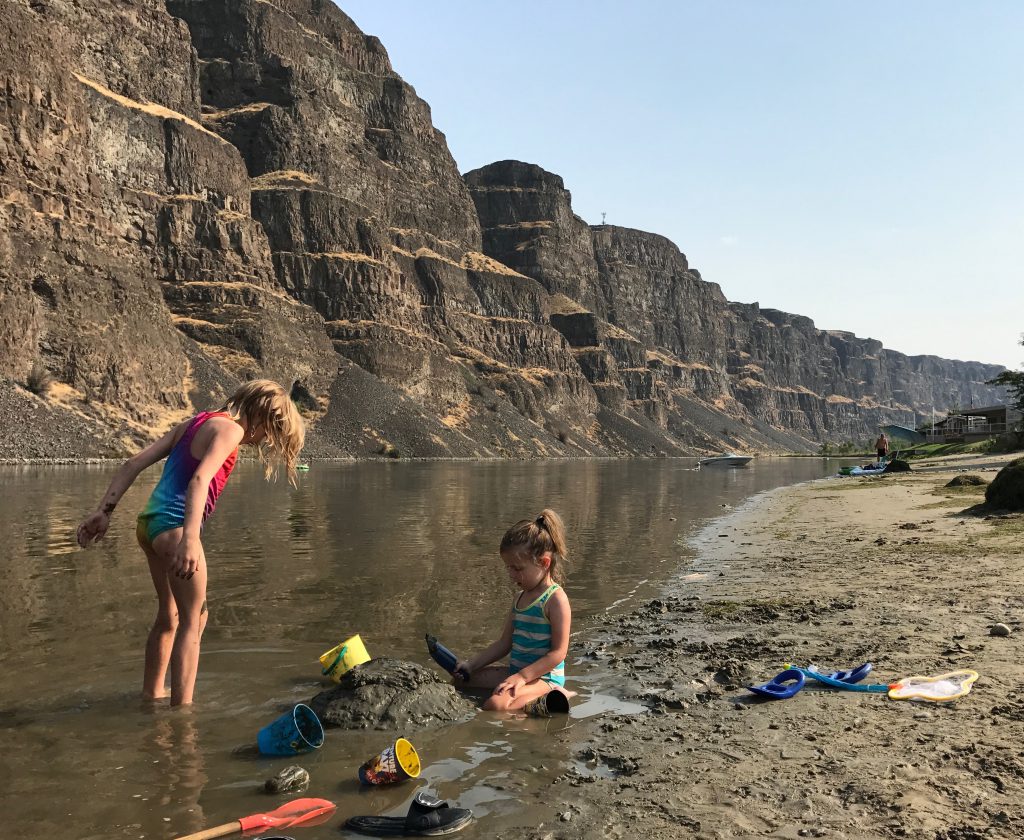 we were there from like 1030 until 5. it was insane. no one complained. or fought. or cried. it was glorious.
during our two weeks, we spent a LOT of time at the pool. it had a little kiddie pool sort of attached to the main pool, so hazel had so much fun. there were several little girls in the same age range as anna, so she was pleased with that situation. isaac would usually come with us, but fizzle out early and head back to the camper. probably because he knew that derek was studying and he would get to play minecraft to keep him appeased.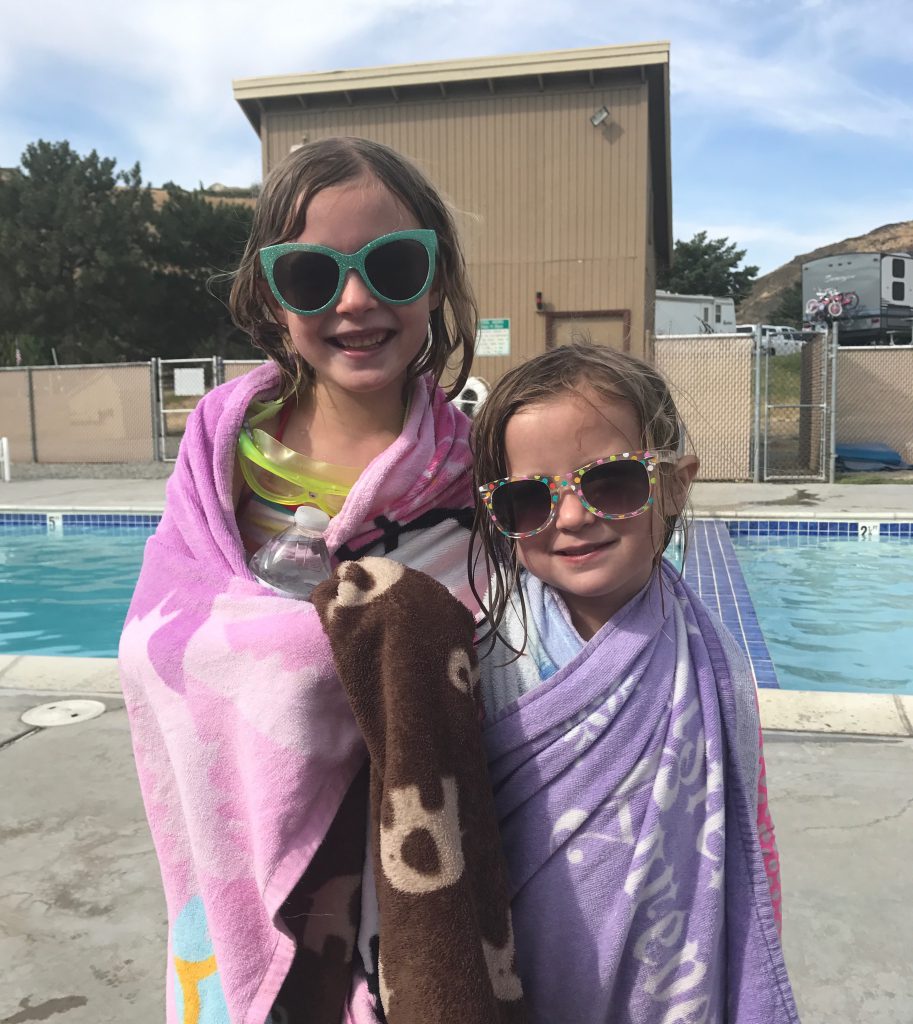 late night swim session.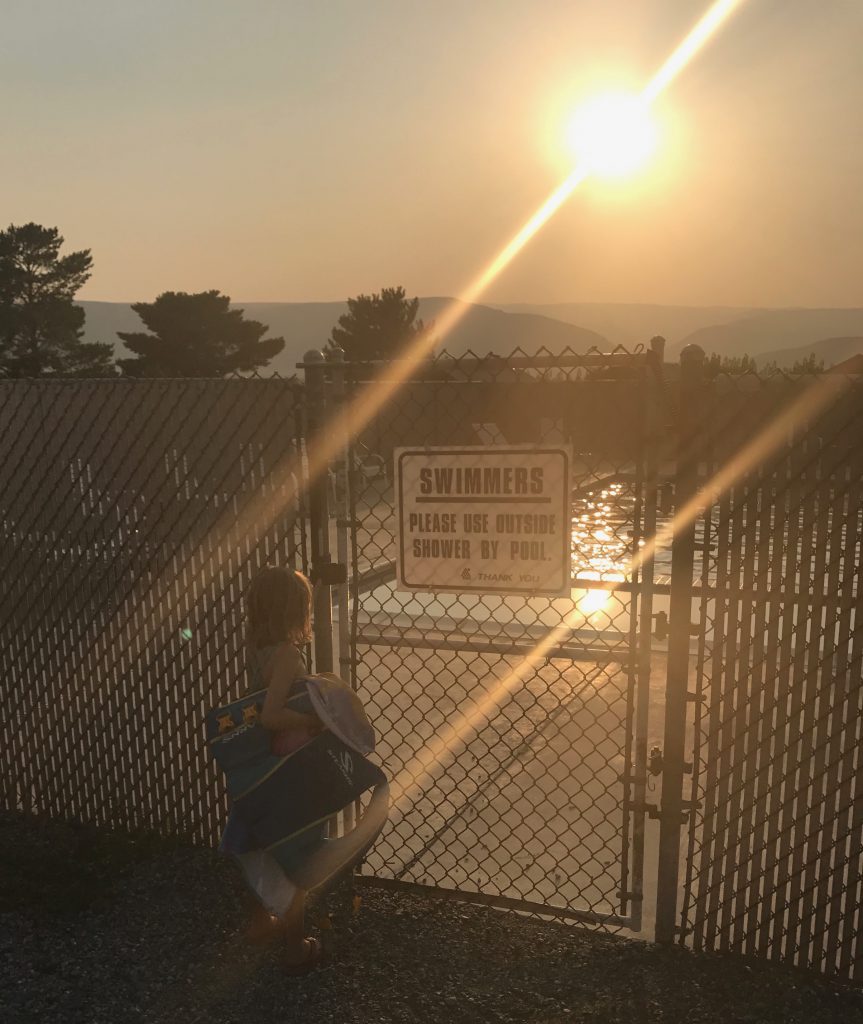 all the swimming wears hazel out. several afternoons, she wandered off, only to be found fast asleep in her bed.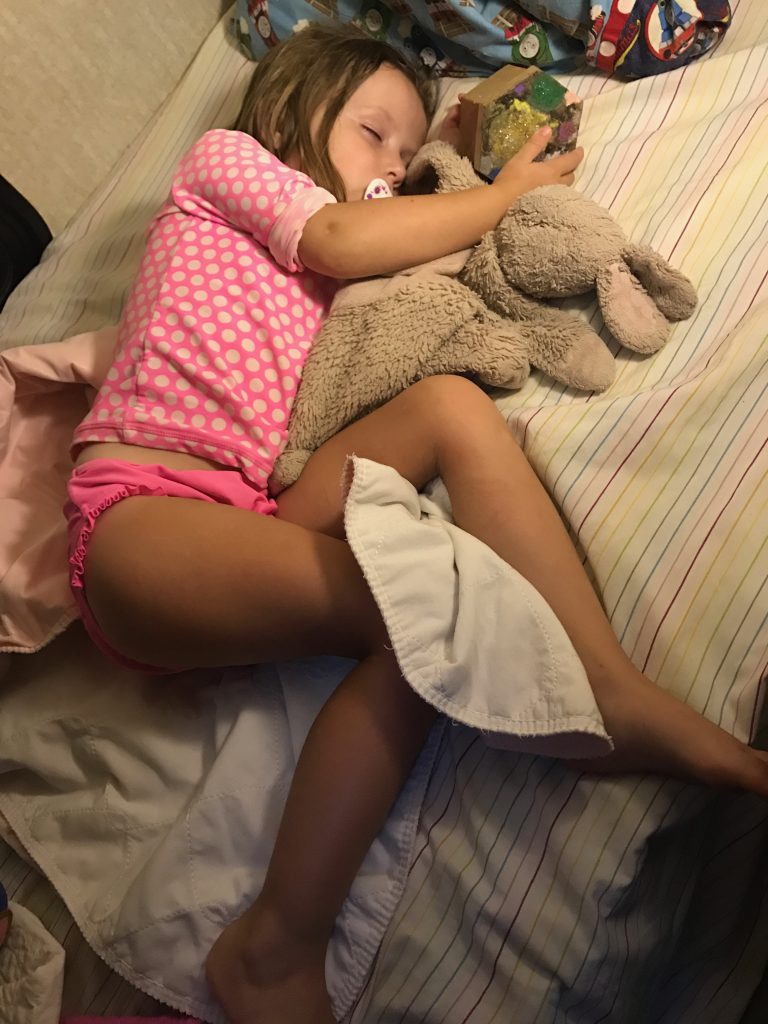 sunkissed anna face.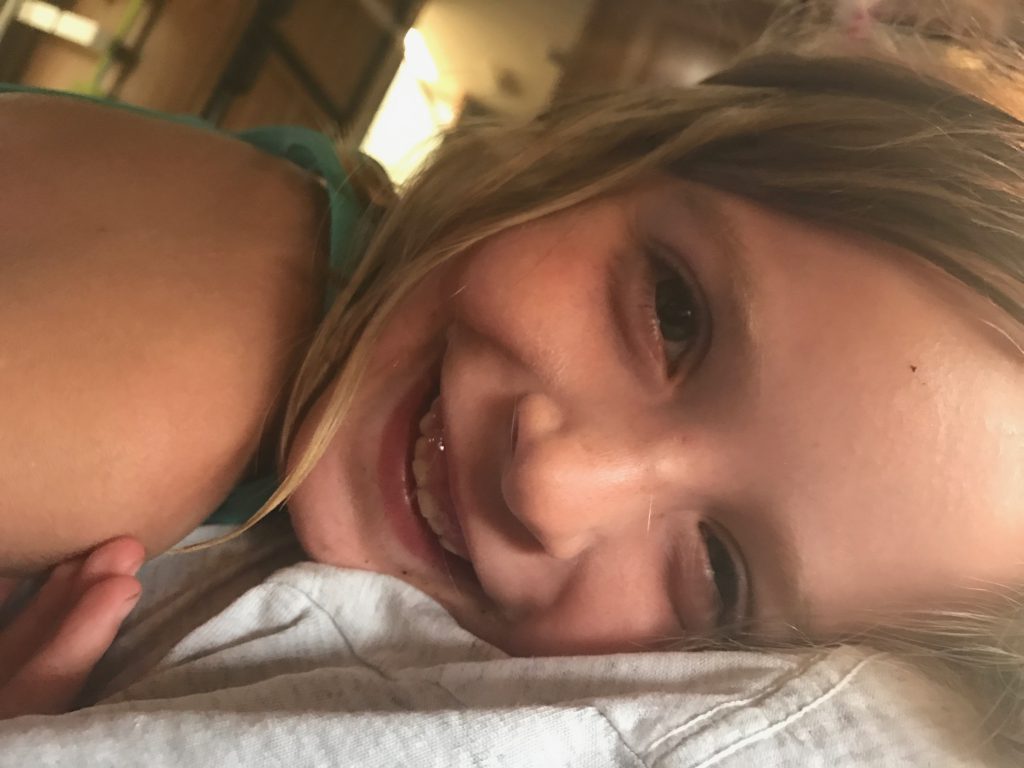 we have been getting back to the routine of school. even if that's mostly just math and reading.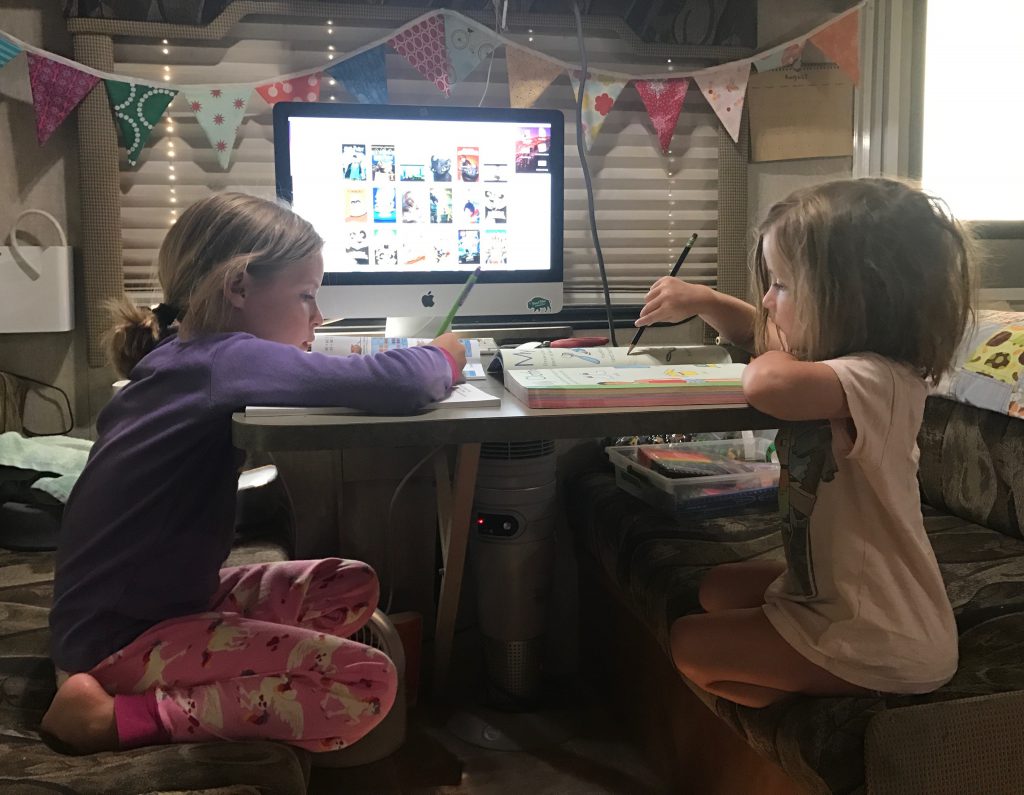 on the evening before her family planned to head home, one of anna's friends (another anna) came over to play for a bit.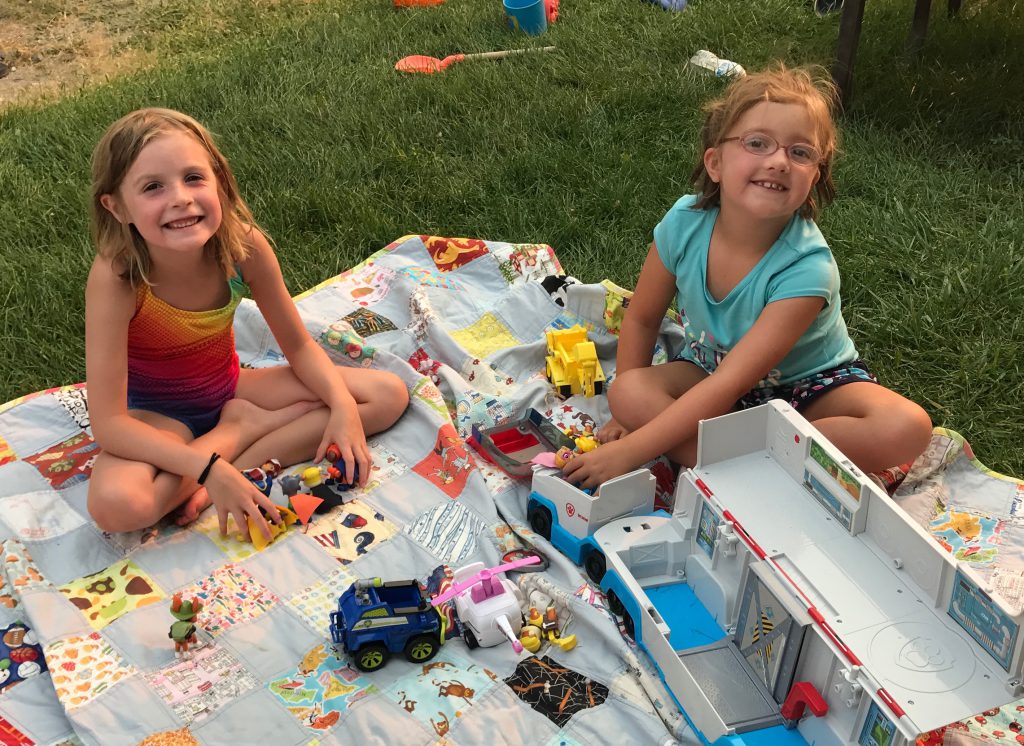 the next morning, another sad goodbye.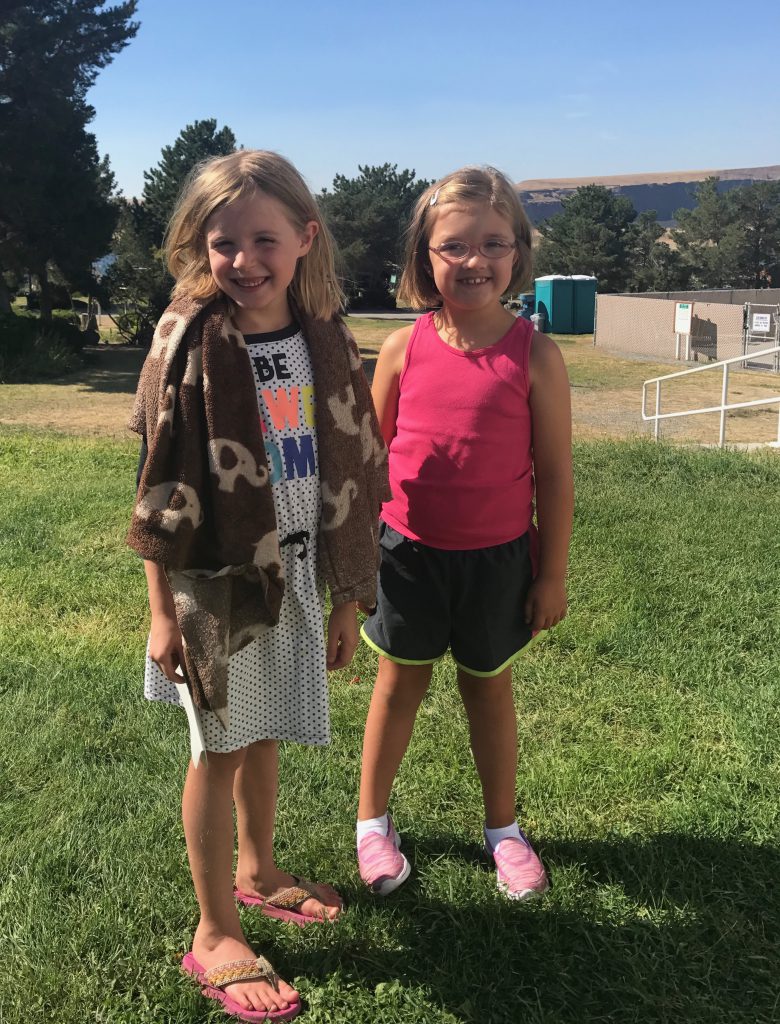 and then the next day, another goodbye. this is ava, who we went to the river with. they left just a few hours before we did.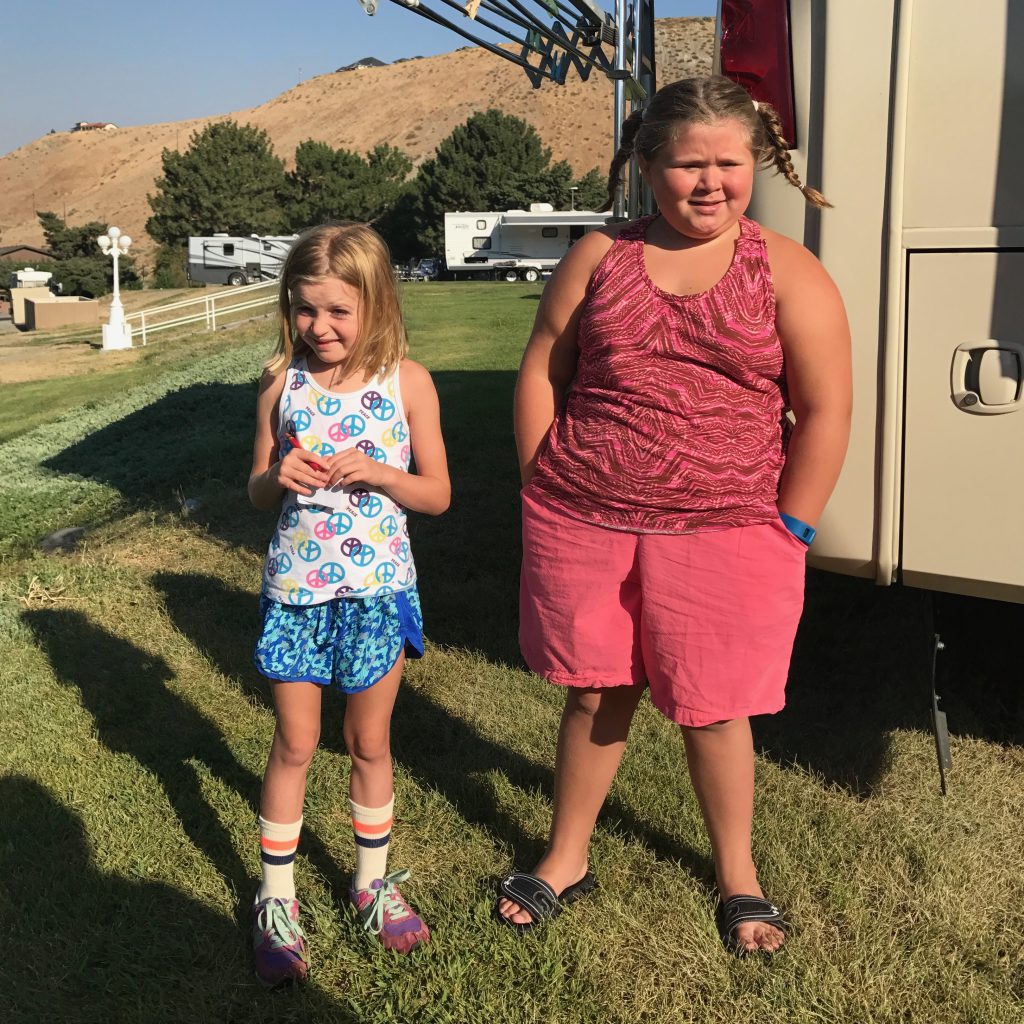 overall, this was a fun two weeks. we spent a lot of time swimming. and making new friends. and the visit from my cousin broke up the monotony. but, i was very anxious to get back on the road. we have a lot of exciting times coming up soon….