after our month in washington, our next stop, while brief, was baker city, oregon. we got in late friday night, after a LONG and BORING five-ish hour drive. we grabbed some groceries and then settled into a truck stop to boondock for the night.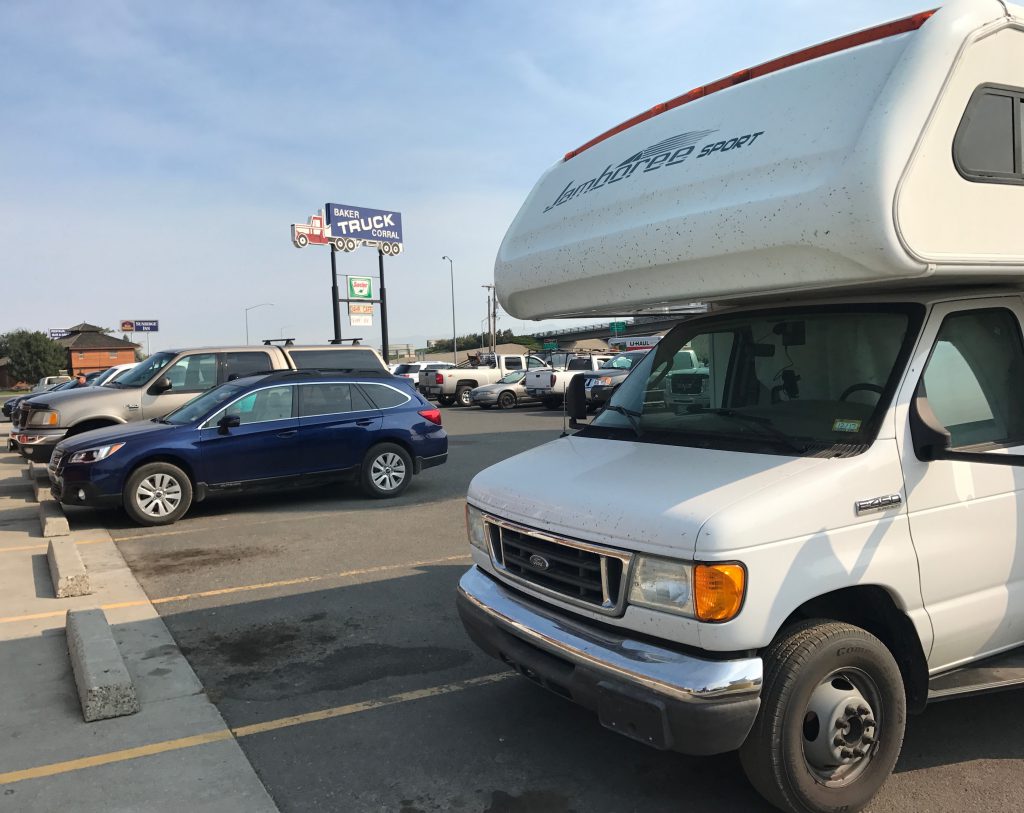 in the morning, we started off with a hearty breakfast at the truck stop diner.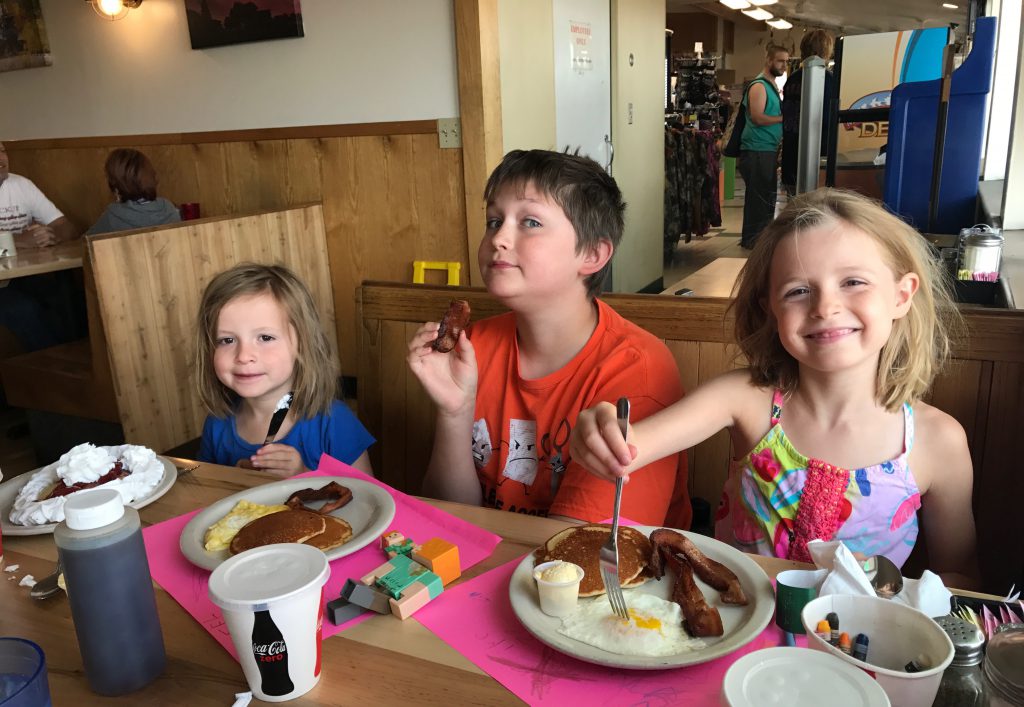 our reason for stopping here for the night was so we could visit the oregon trail interpretive center. (we had been playing a lot of old school oregon trail to prepare for this field trip).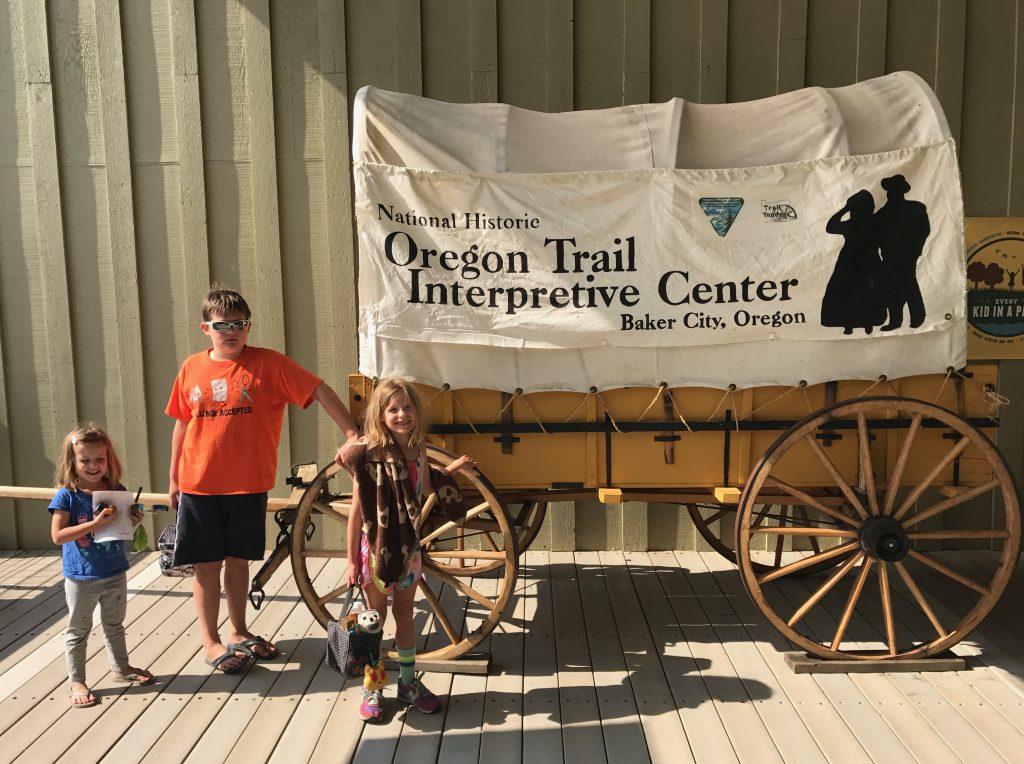 first things first. a bit of photo booth fun…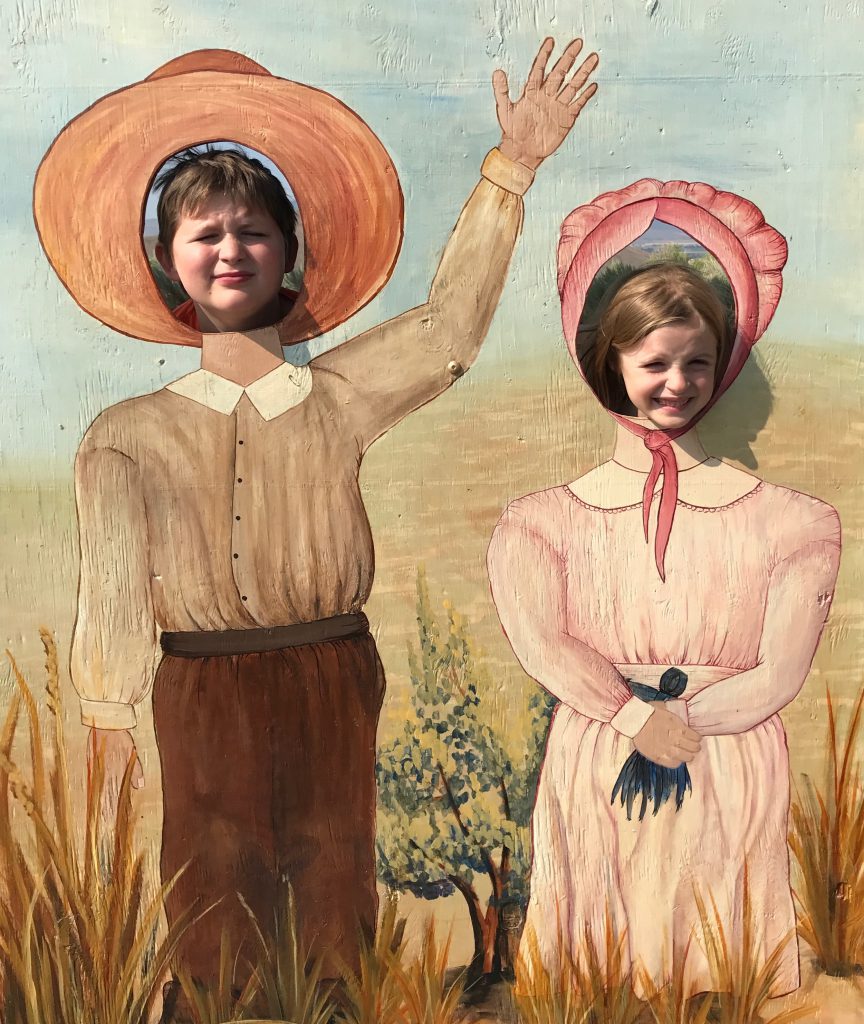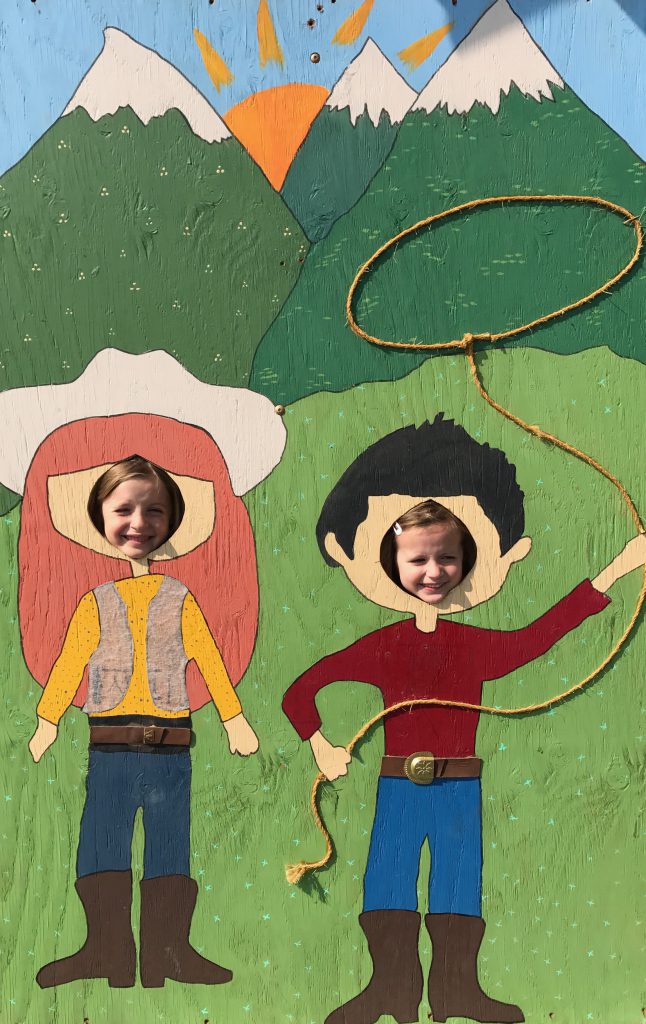 our trip coincided with a weekend wagon encampment event they were doing over labor day weekend. we wandered over just in time to watch this dude shoot a gun.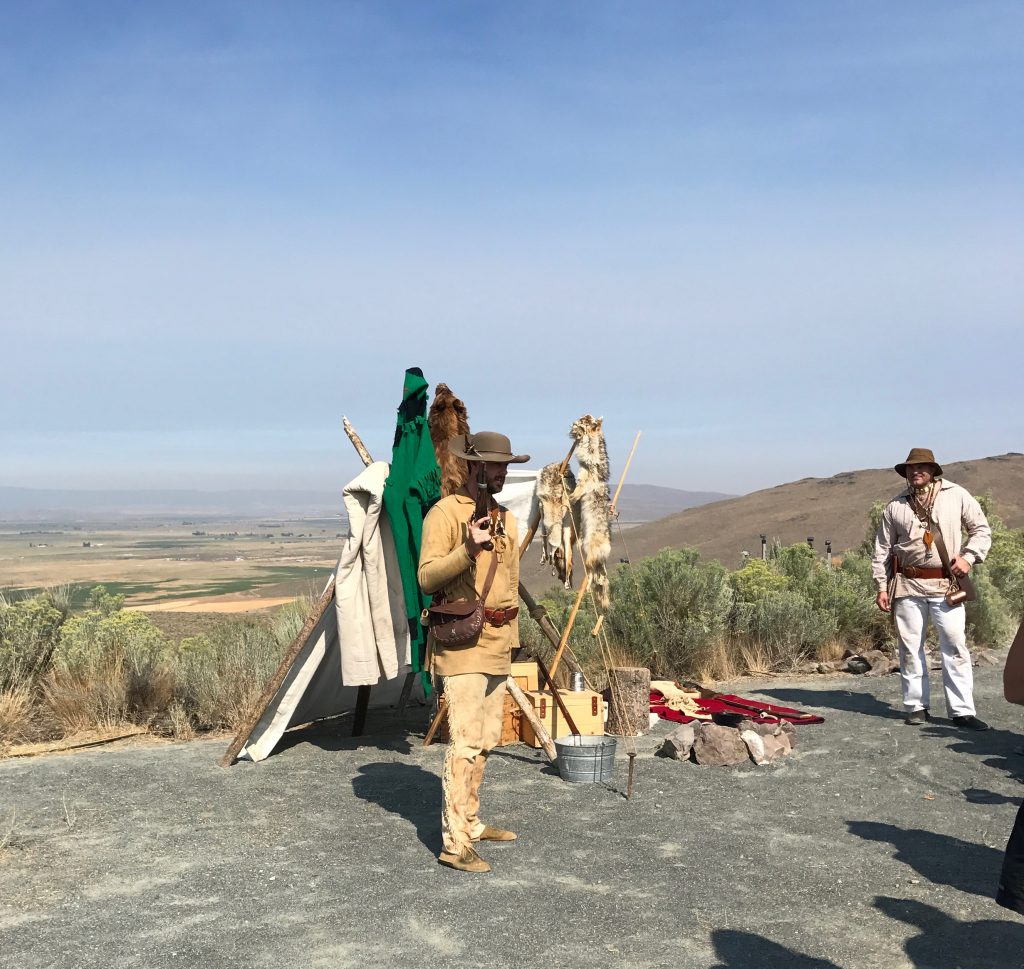 and then down to the encampment.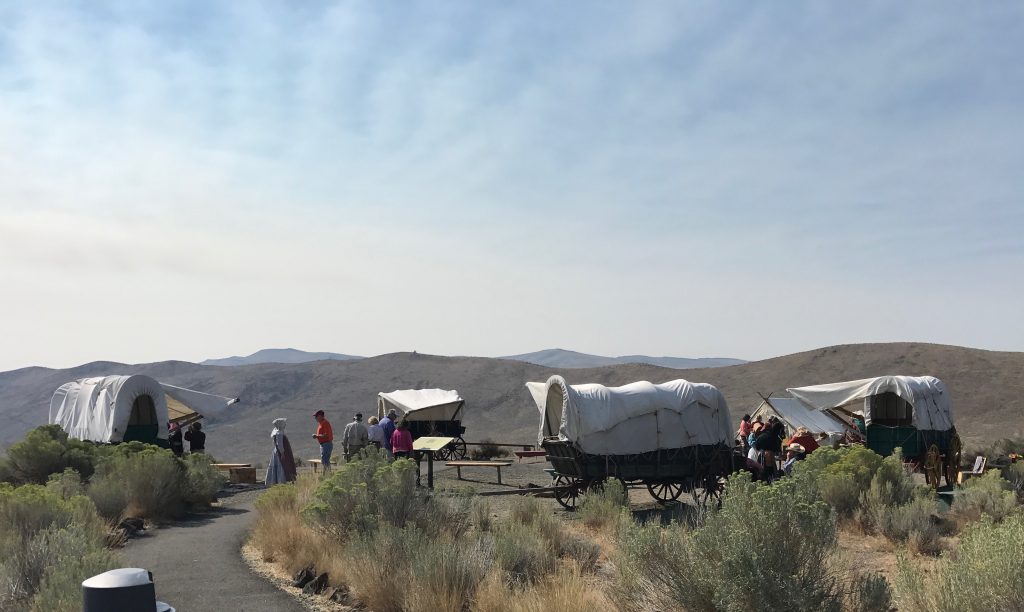 circling the wagons.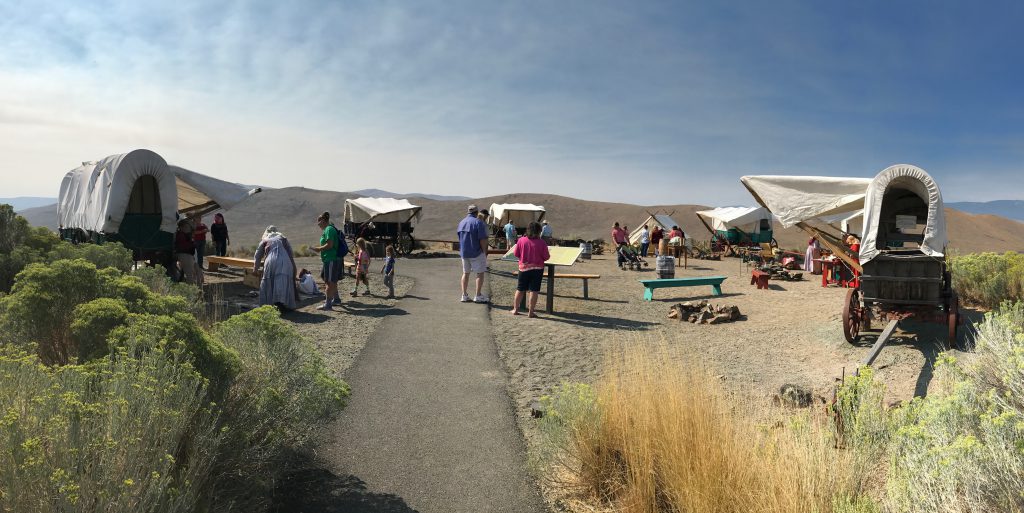 the kids tested out some old timey games. i later heard anna talking about how hard it would have been with just those few boring toys. so maybe just maybe she appreciates all the toys we haul around everywhere with us.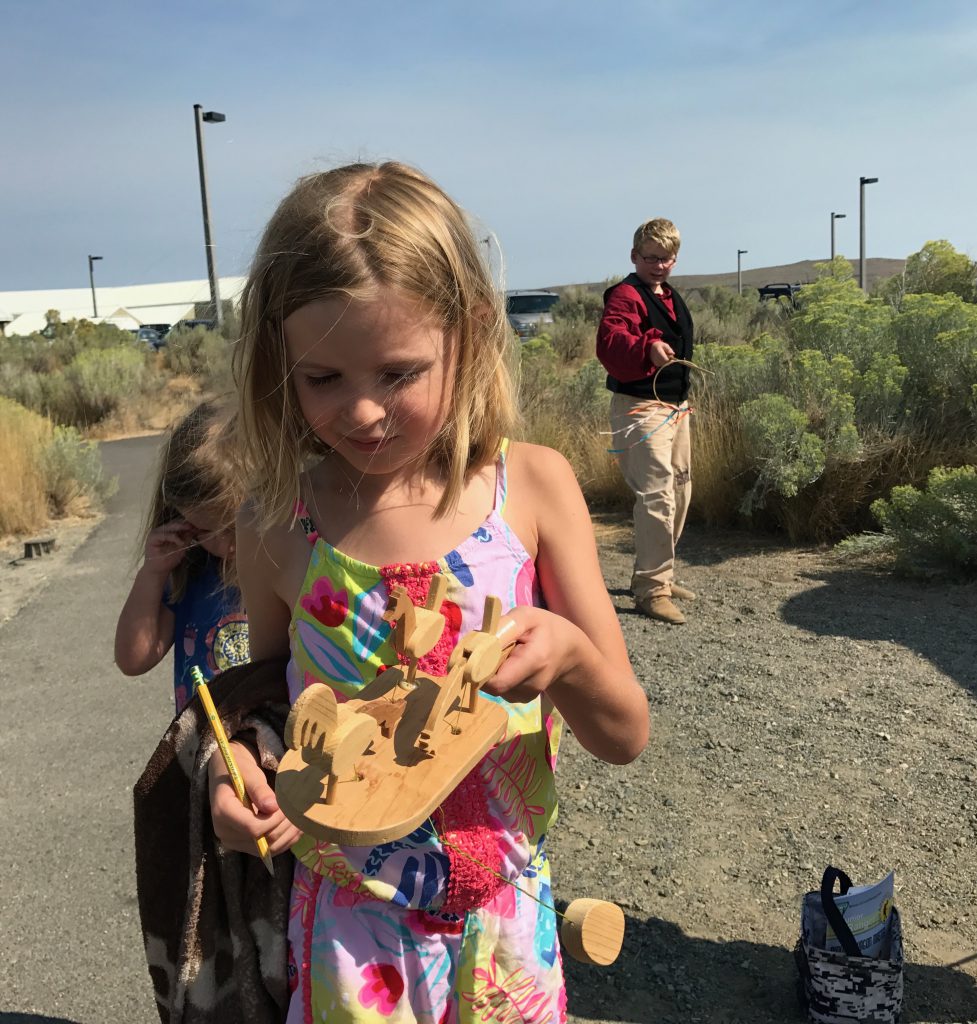 the blacksmith was making nails. it was soooooo hot, i wanted to cry for him.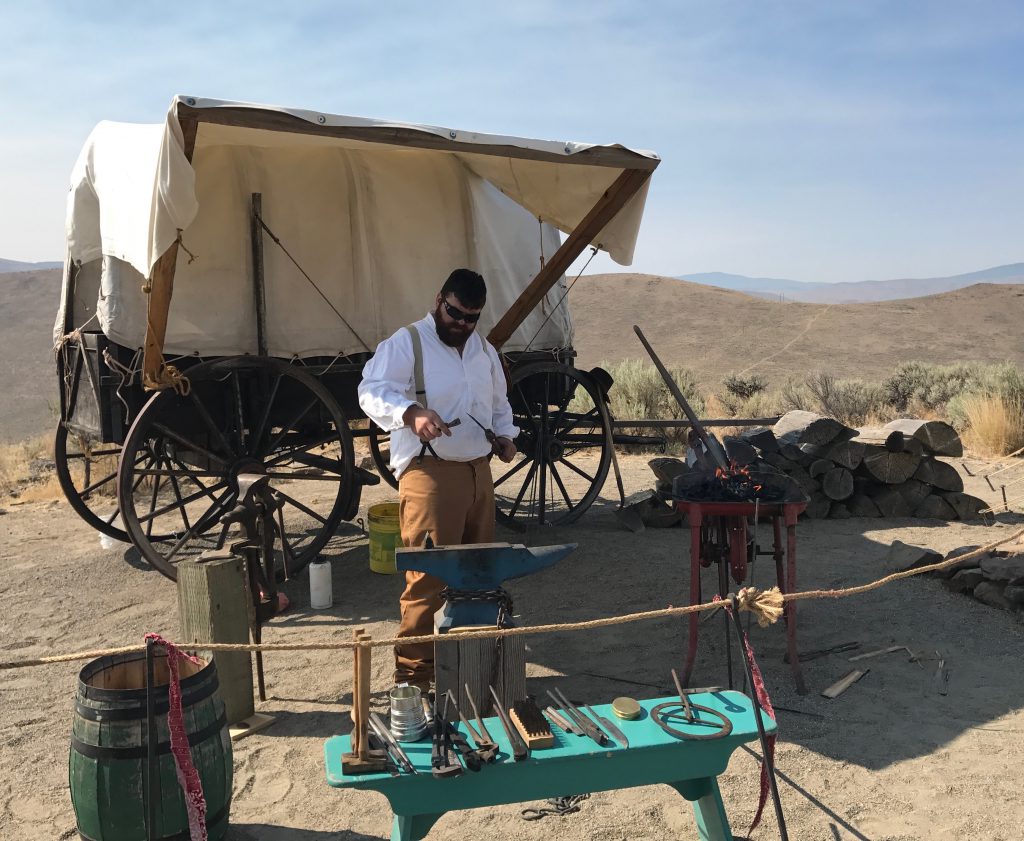 we got to try some heirloom veggies, freshly husked oats, and "hard tack" which lived up to it's name.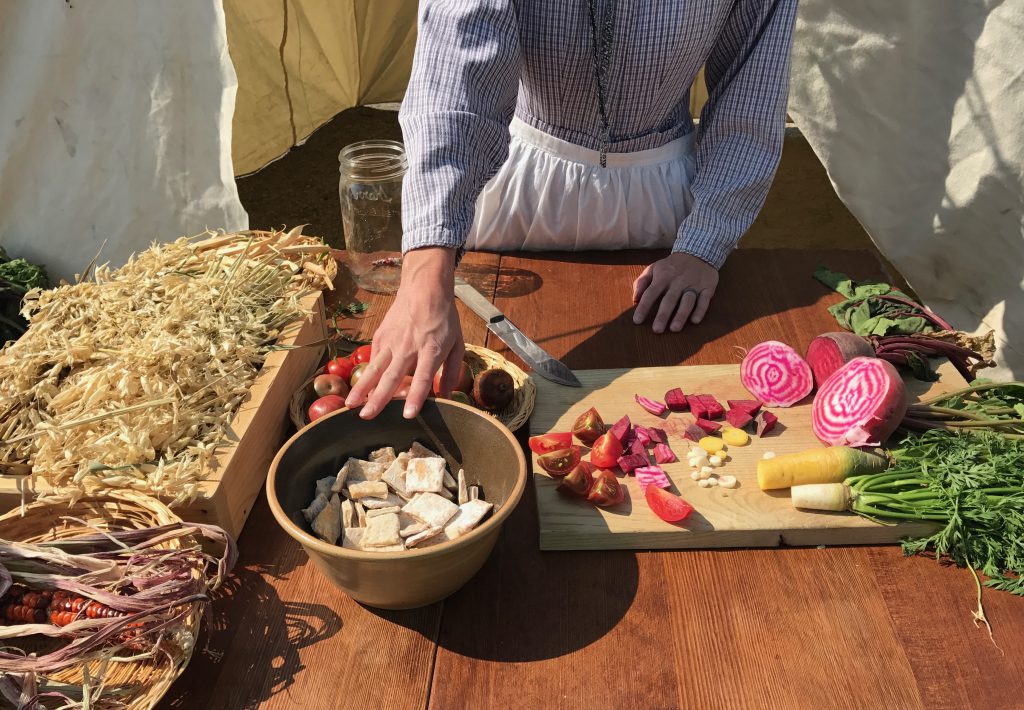 when we were done (read: overheated), we went back inside for the museum-y part of our day. the kids were equipped with a scavenger hunt bingo game that they were determined to complete and they were very focused.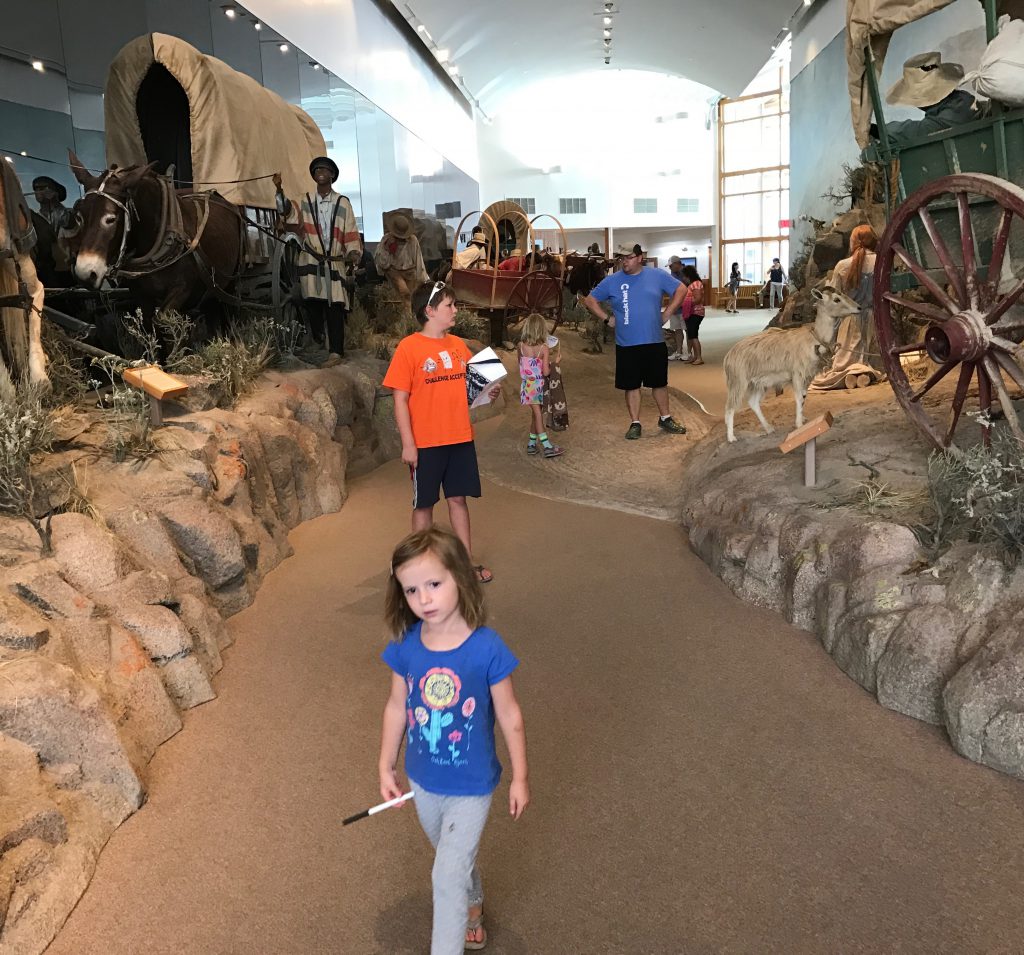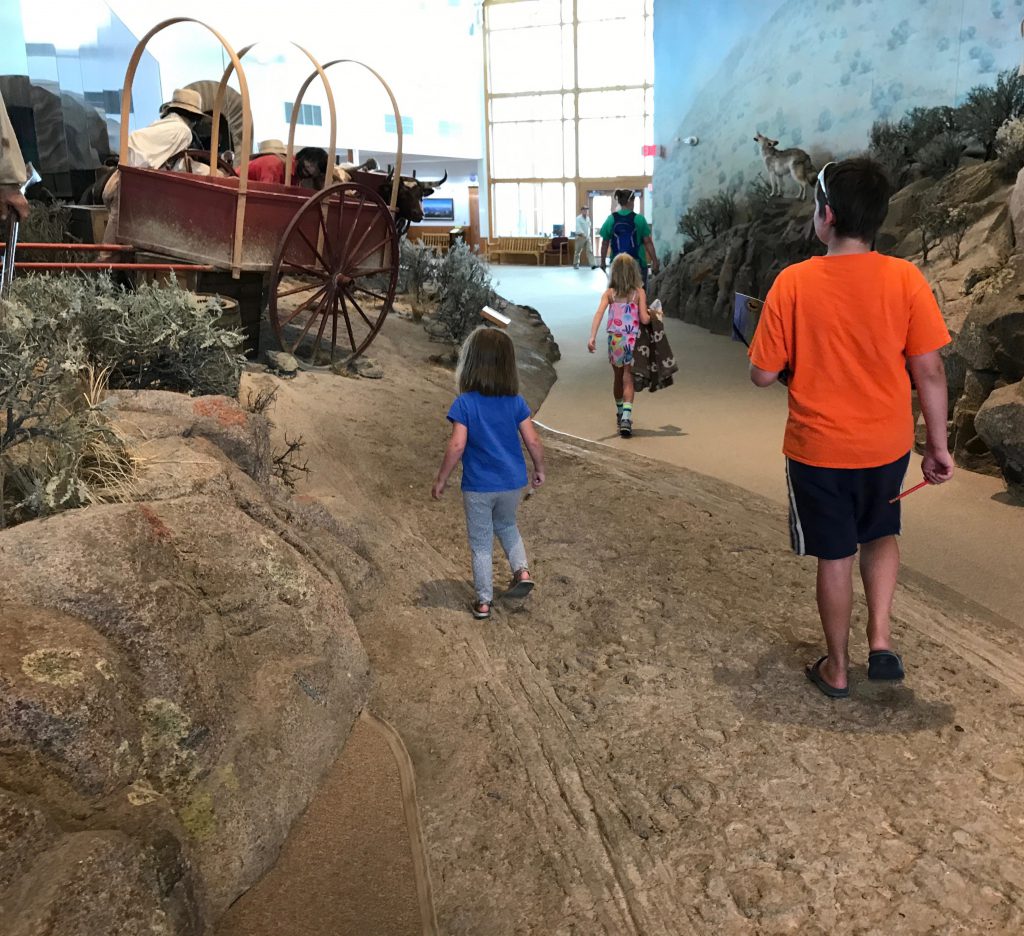 the museum was on the top of a hill (mountain?) overlooking the surrounding, deserty like area. from a big window on the side, you could see some of the old ruts from the actual oregon trail.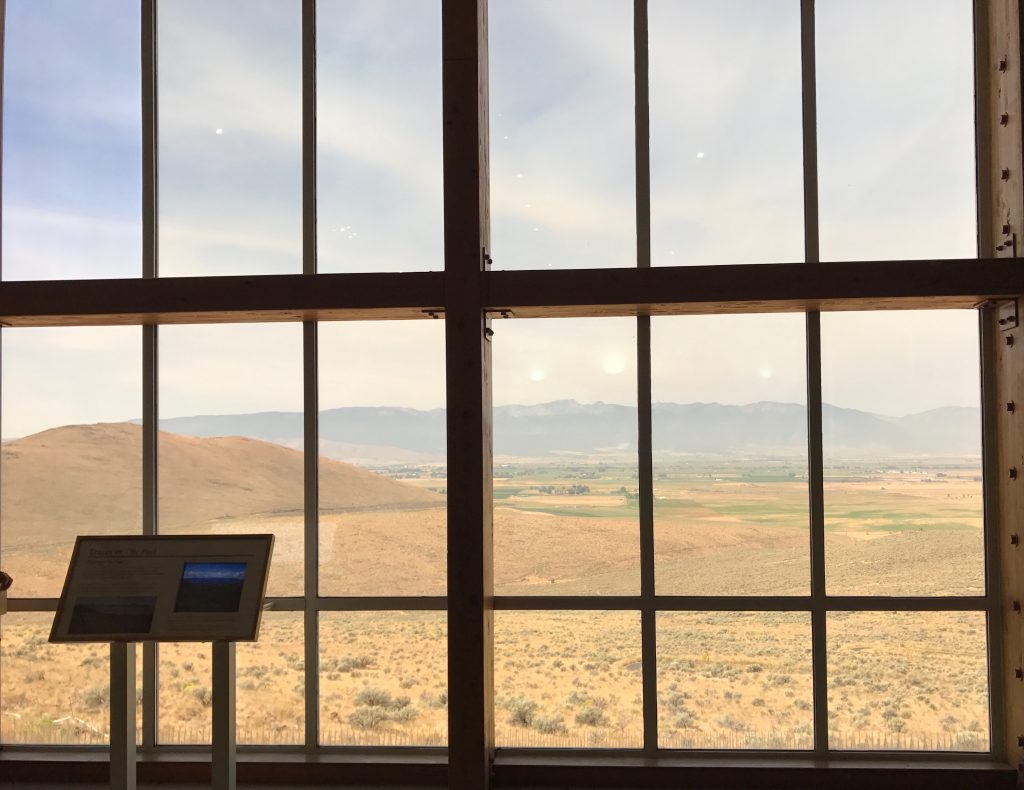 we made our way around the exhibits, searching for bingo items and learning about life on the trail.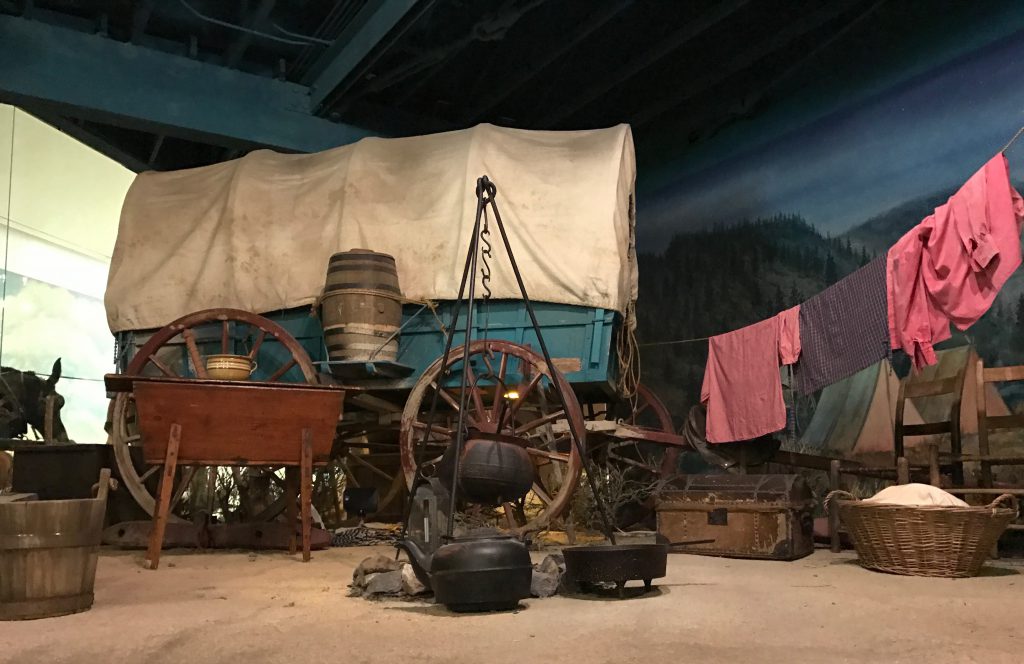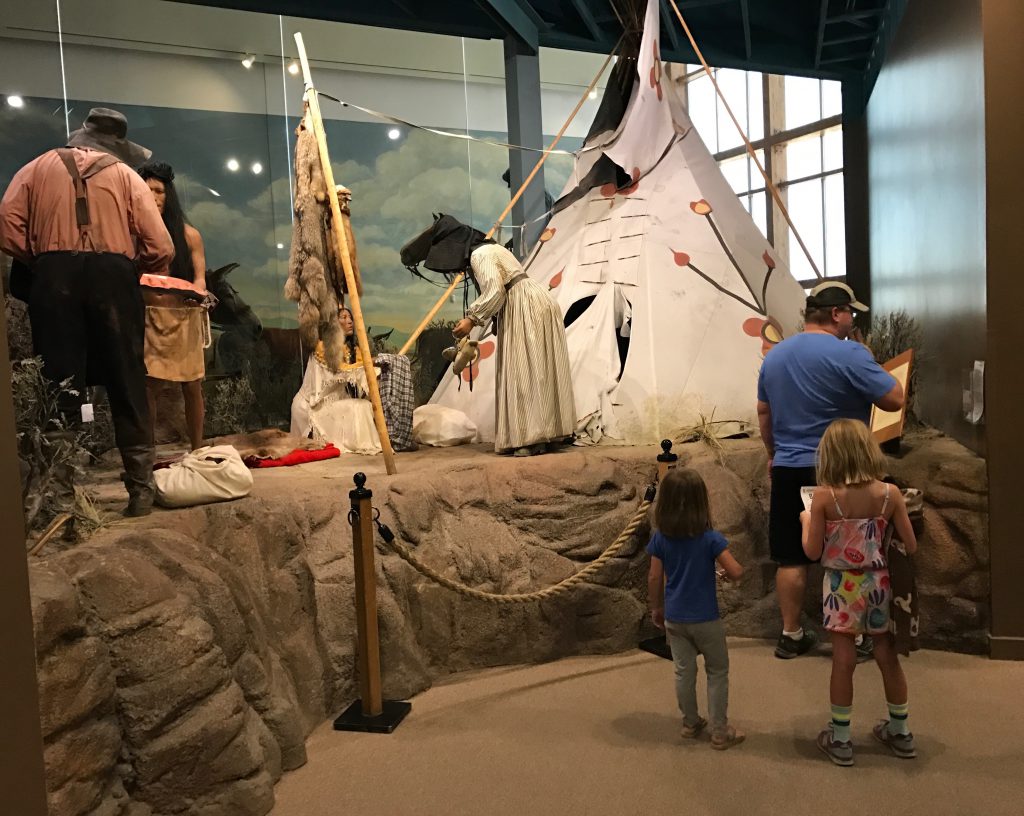 this display talked about how many heavy items were found in the first stretch of the trail, as optimistic travelers attempted to lighten their loads.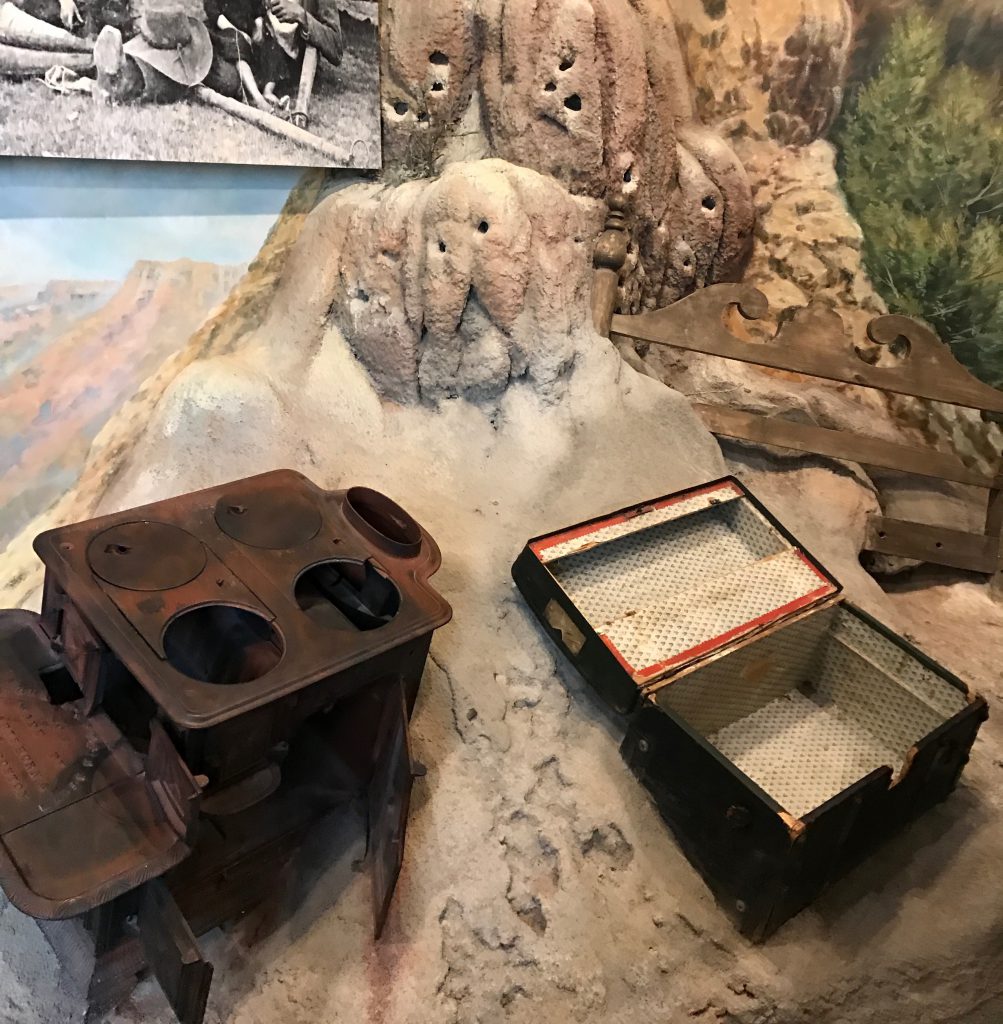 the kids favorite part was where you tried to pack your wagon, using wooden blocks to symbolize the sizes of various things. they were determined to fit it all, including the ridiculously proportioned barrel of whiskey.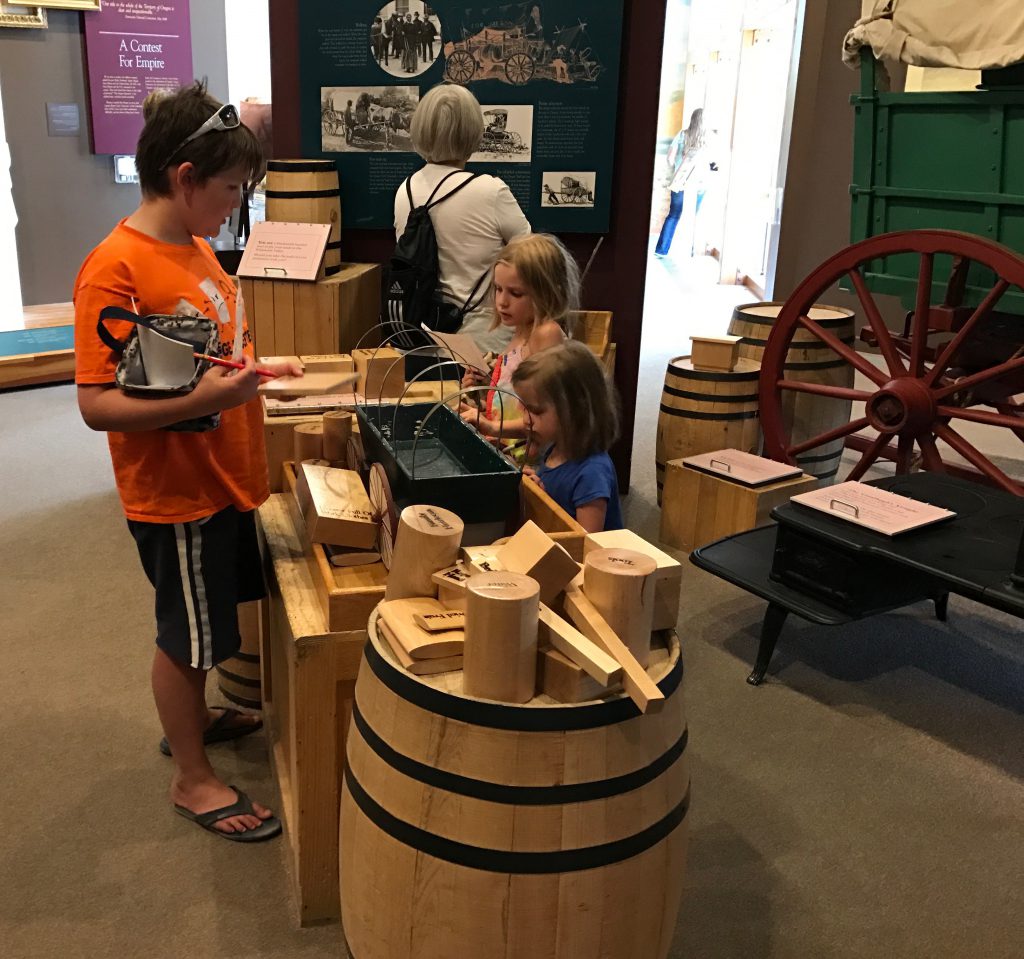 while the kids worked on a junior ranger booklet, i turned my back on hazel for like 4 seconds and when i looked back, she was covered in marker stripes because "i'm a tiger".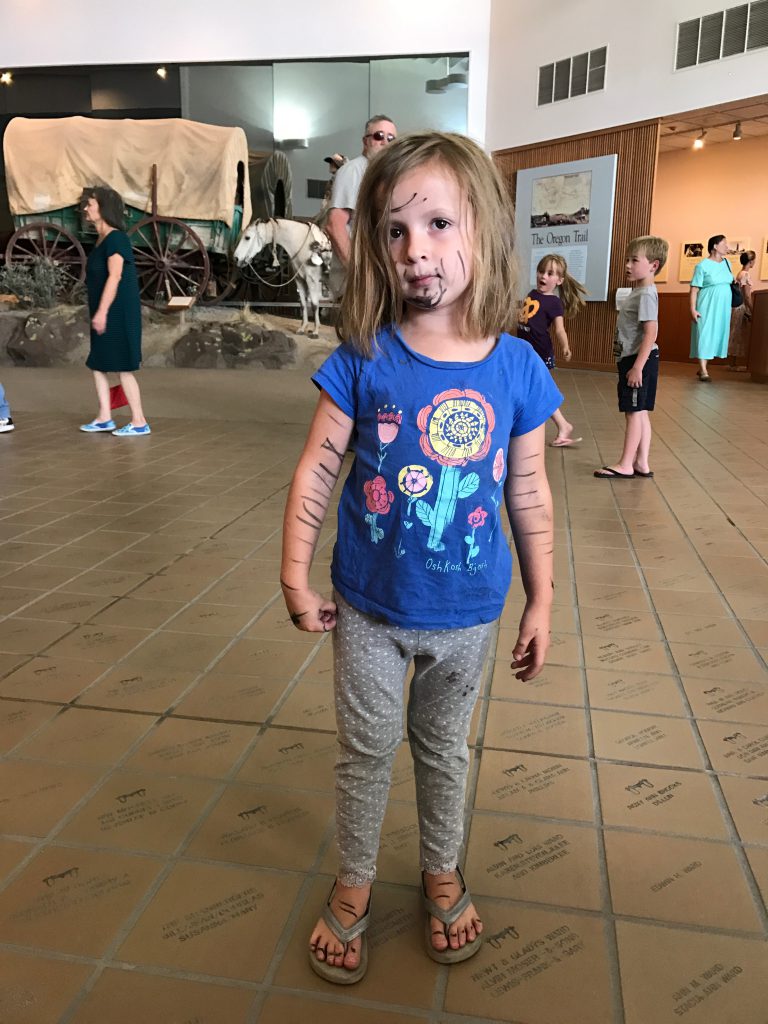 we found all of our items, worked on the books, bought some useless memorabilia at the gift shop and snapped a quick picture before we left.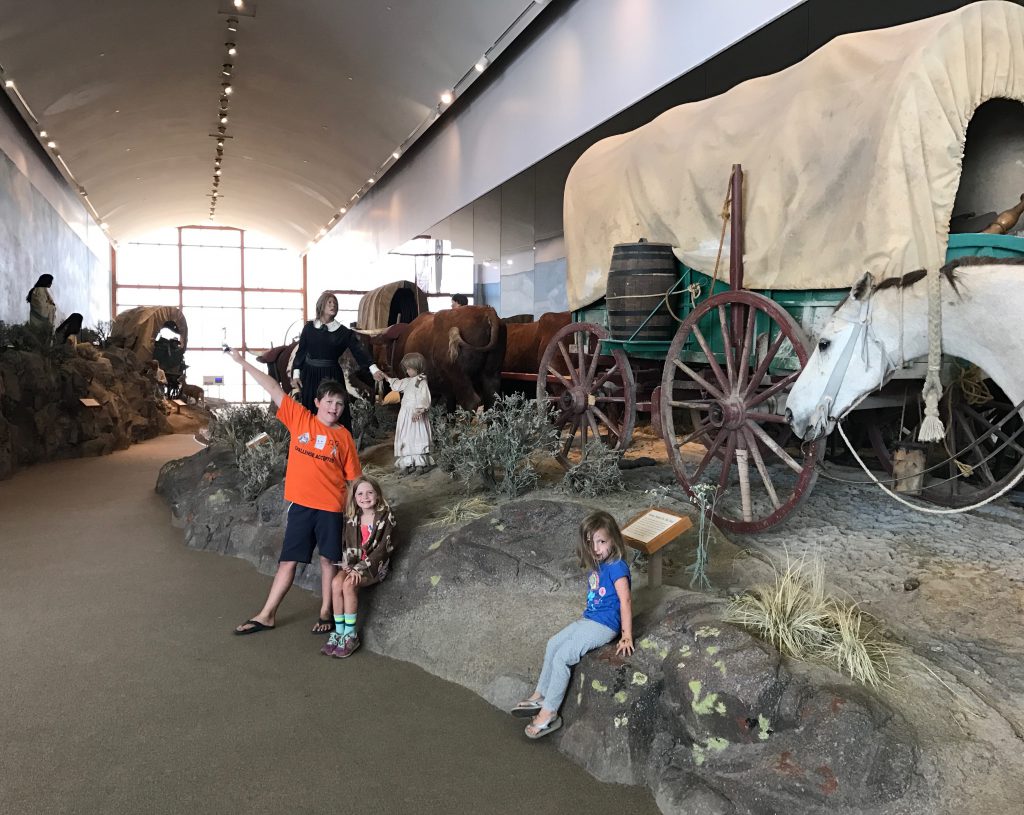 on the way out, anna and i swung by the encampment to see of any of the food was done cooking. we were in luck! we got to try some bison stew and a weird dutch oven baked apple/onion/bacon concoction that was really good.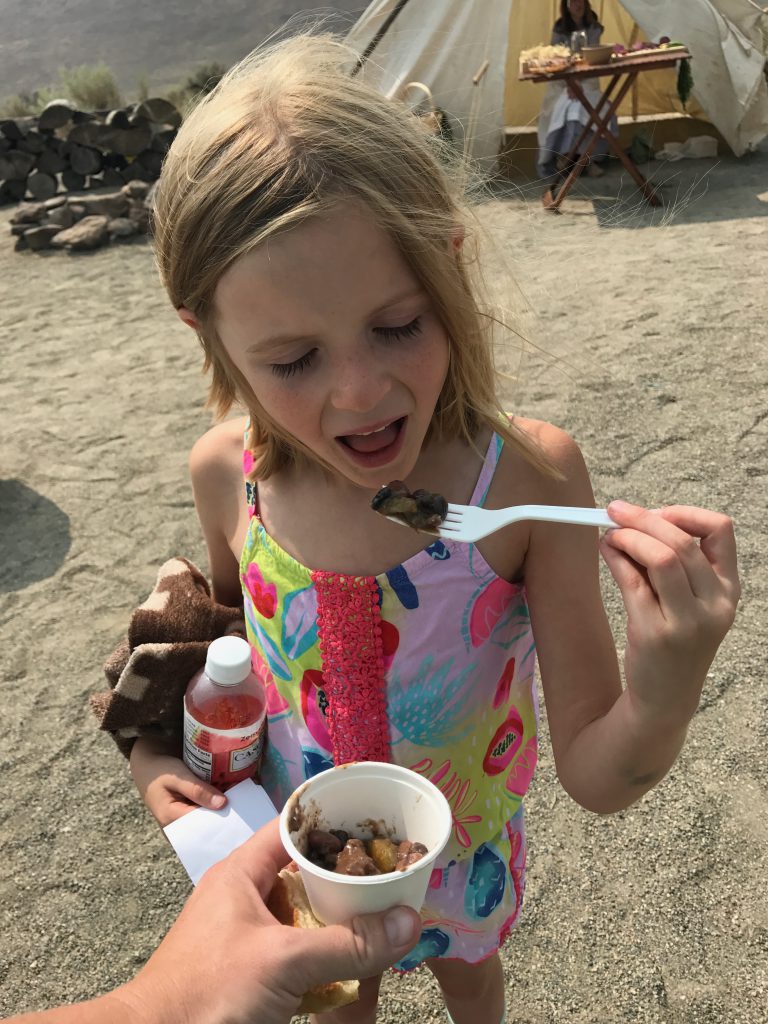 and then, we got back on the road. next stop. boise, idaho.