our campsite on public land is closer to canyonlands than our full hookup site in moab, so once we were settled back in to our dusty, desert boondocking spot, we wasted no time in returning for a day of hiking and exploring. we chose a few morning hikes and hit up the western side of the park.
first up was the upheaval dome, which is basically a giant crater of semi-mystery origin. the hike is pretty short. and popular. so we had to park a bit down the road, but we were in good spirits, so the extra distance went unnoticed by the usual grumpy folks. off we went…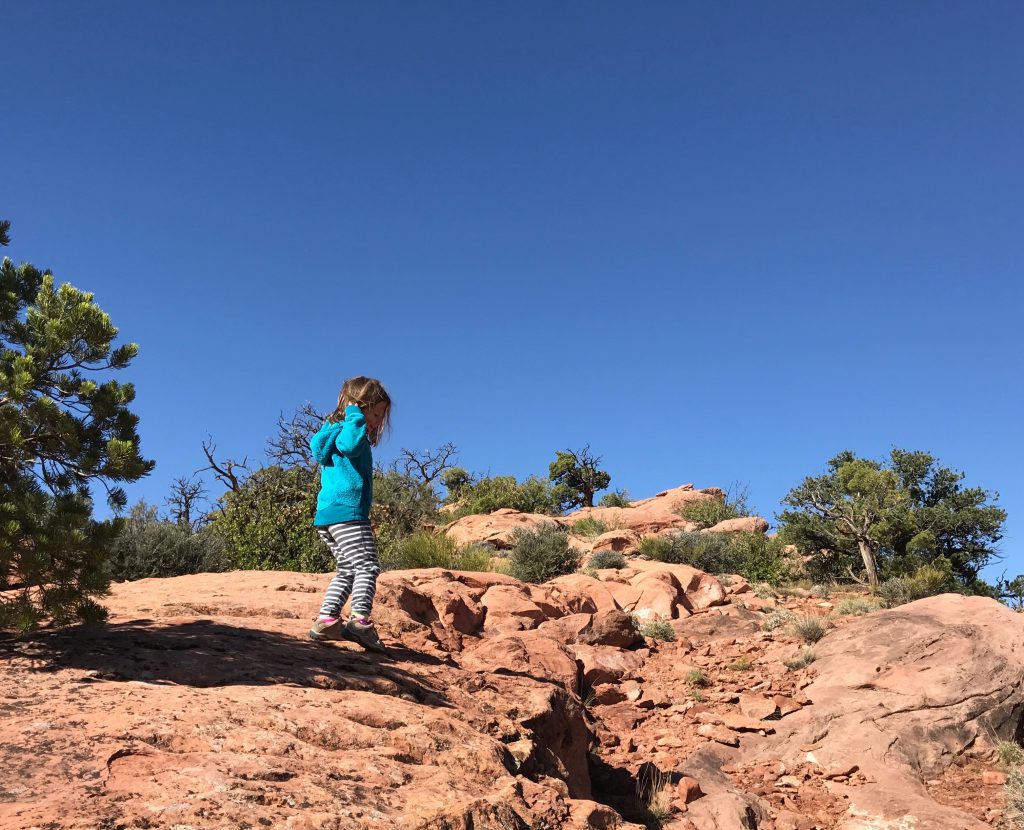 the hike was steep and lots of rocks to climb, so the lidkids had fun.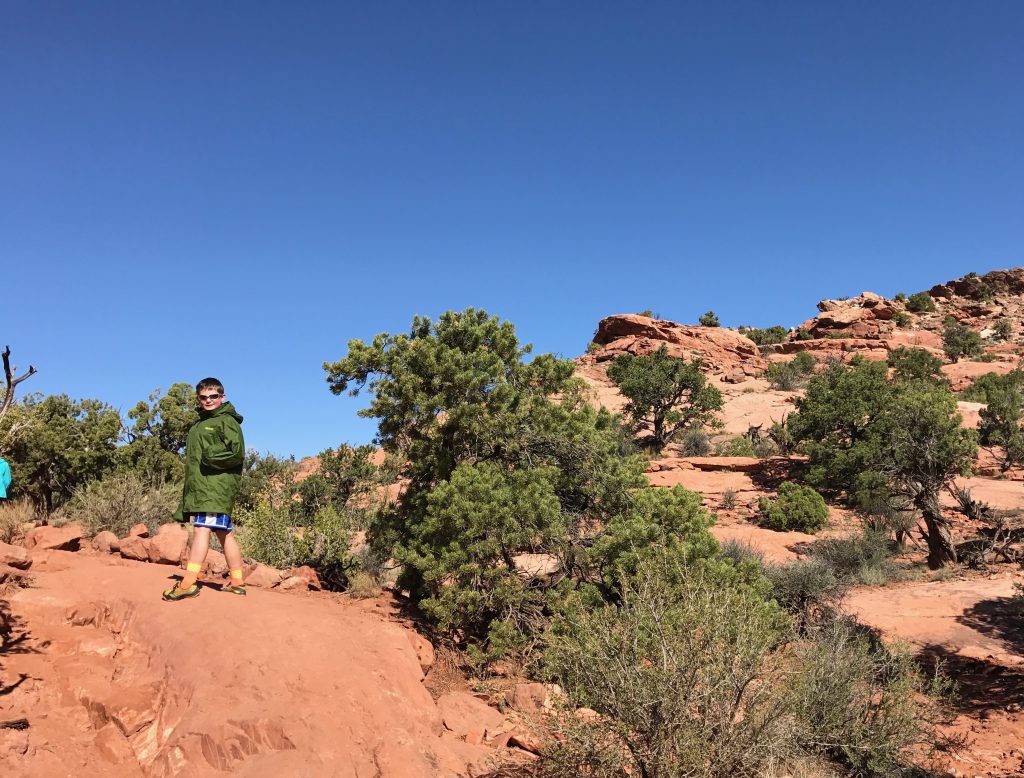 the first overlook of the upheaval dome was a little dangerous. a giant slab of rock ascending to the overlook, with a pretty good dropoff should any careless members of your party take too many steps. but it was pretty cool. and all lid kids used good hiking sense and did not die.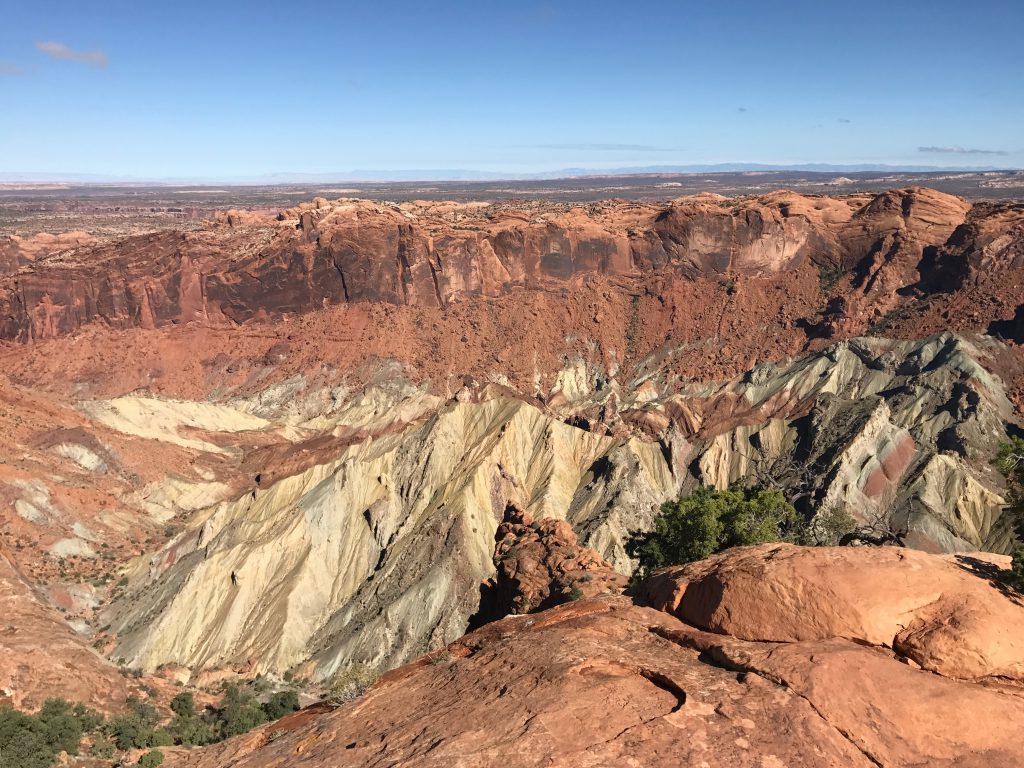 hazel opted to stay away from the "danger zone" while i took a pic of the big kids.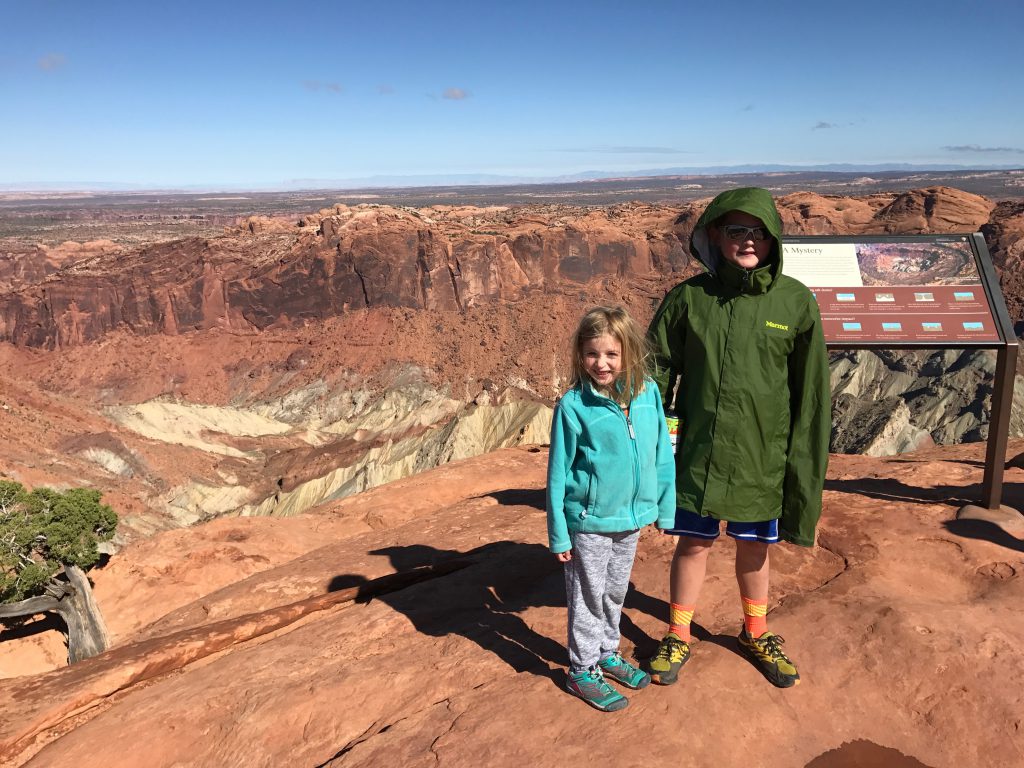 we started on towards the next overlook, but first, a desert water break.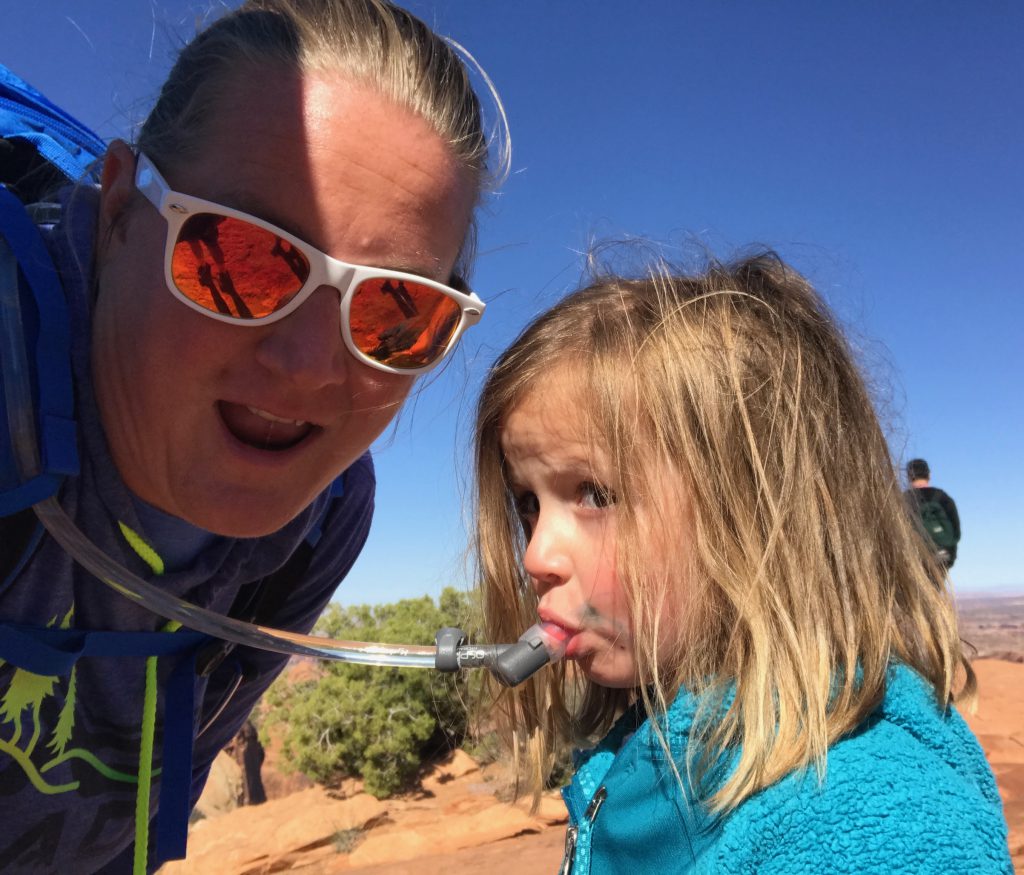 we didn't make it too far. when someone heading the other way told us that the first overlook was better, we decided to save our energy for another short hike.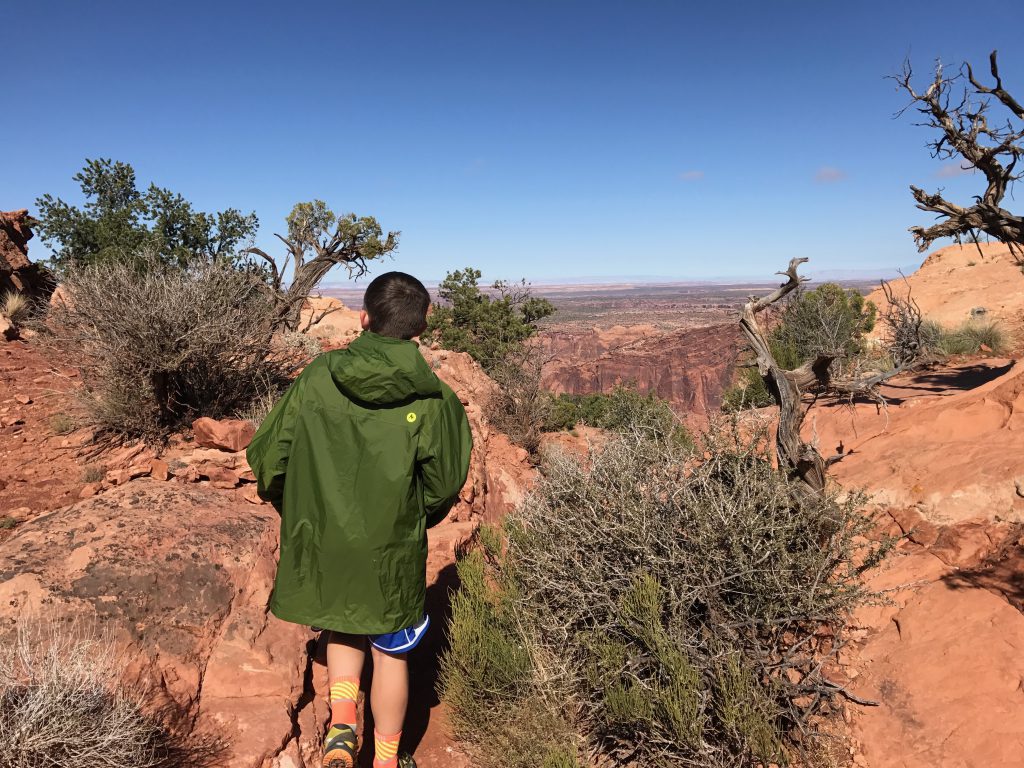 but we did explore around a bit.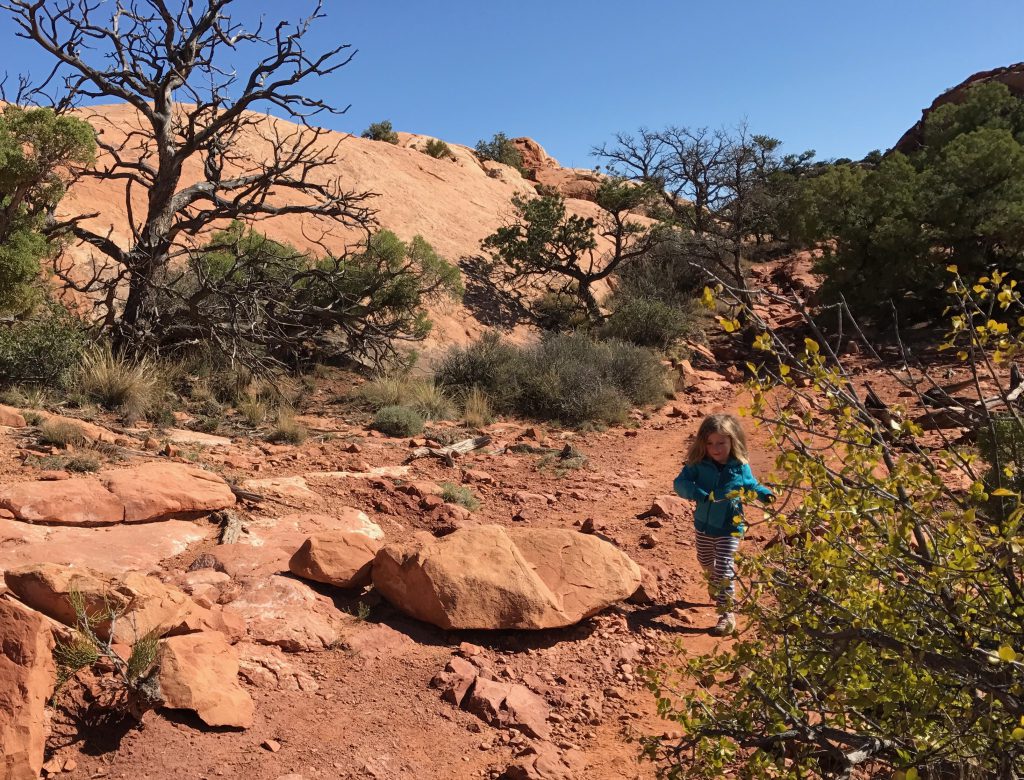 large sloping rock faces are always a hit.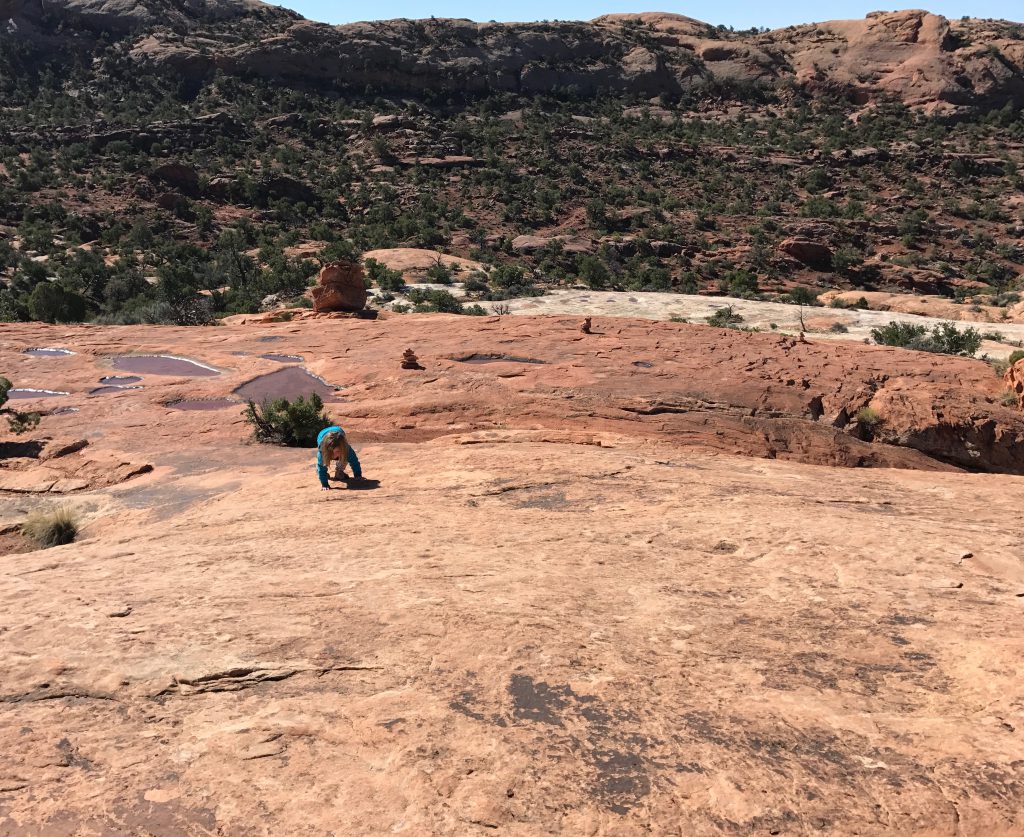 a photo shoot before we turned it around to head back.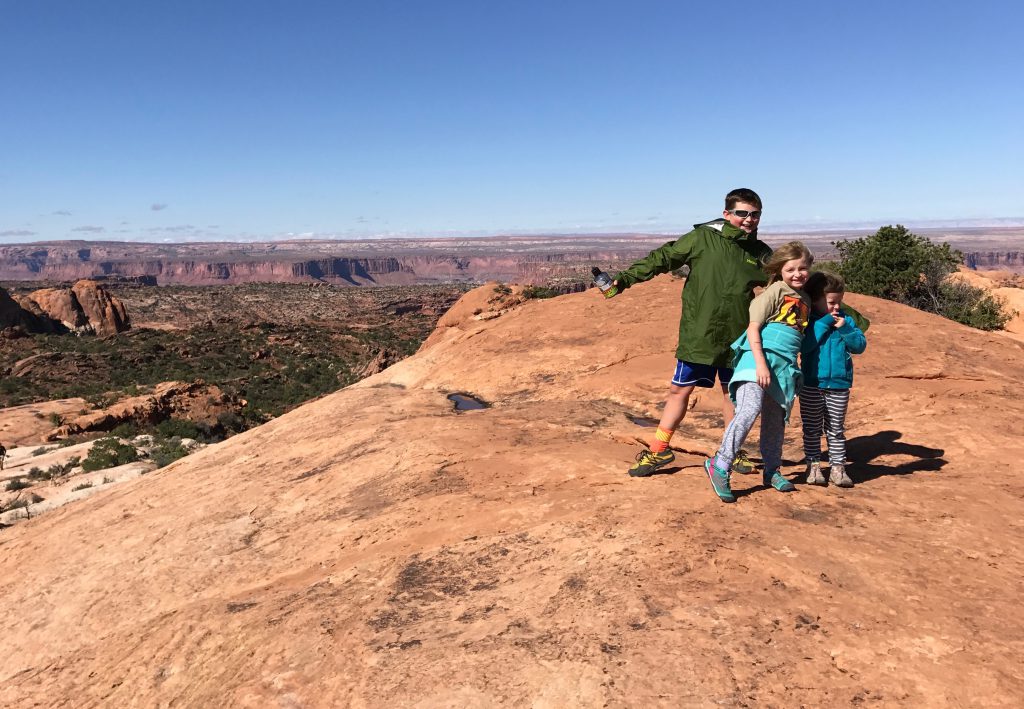 working on their album cover.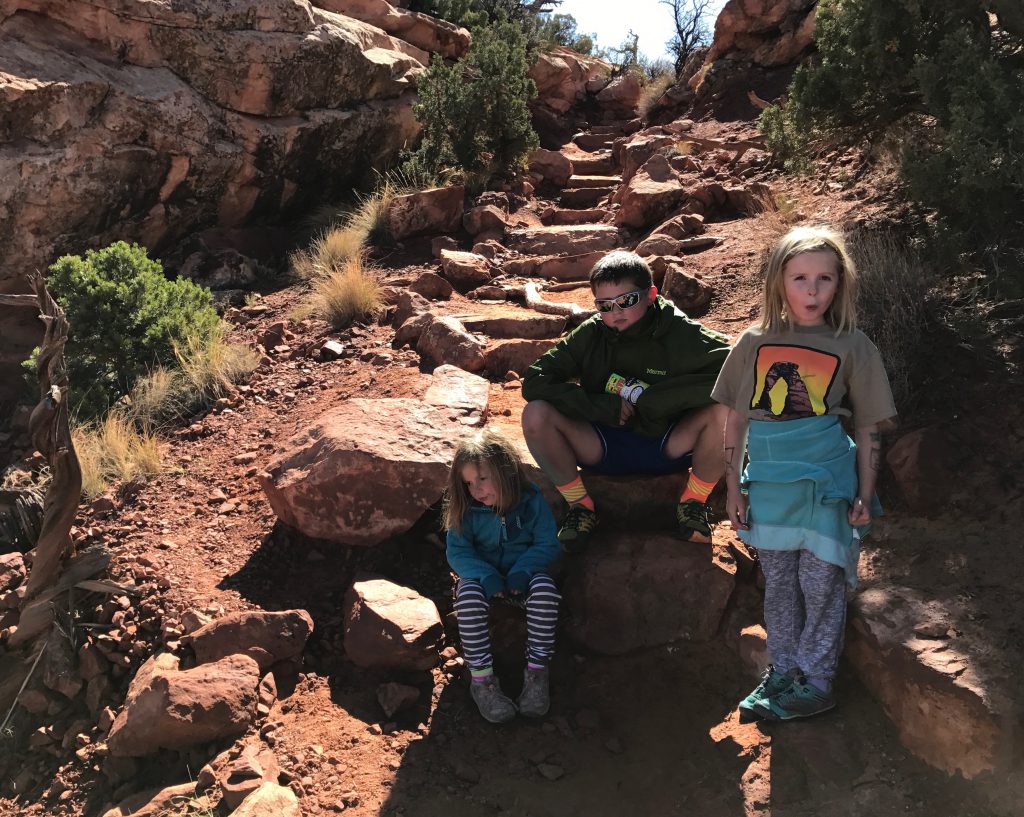 i like this pic because of the giant valley of canyons in the background.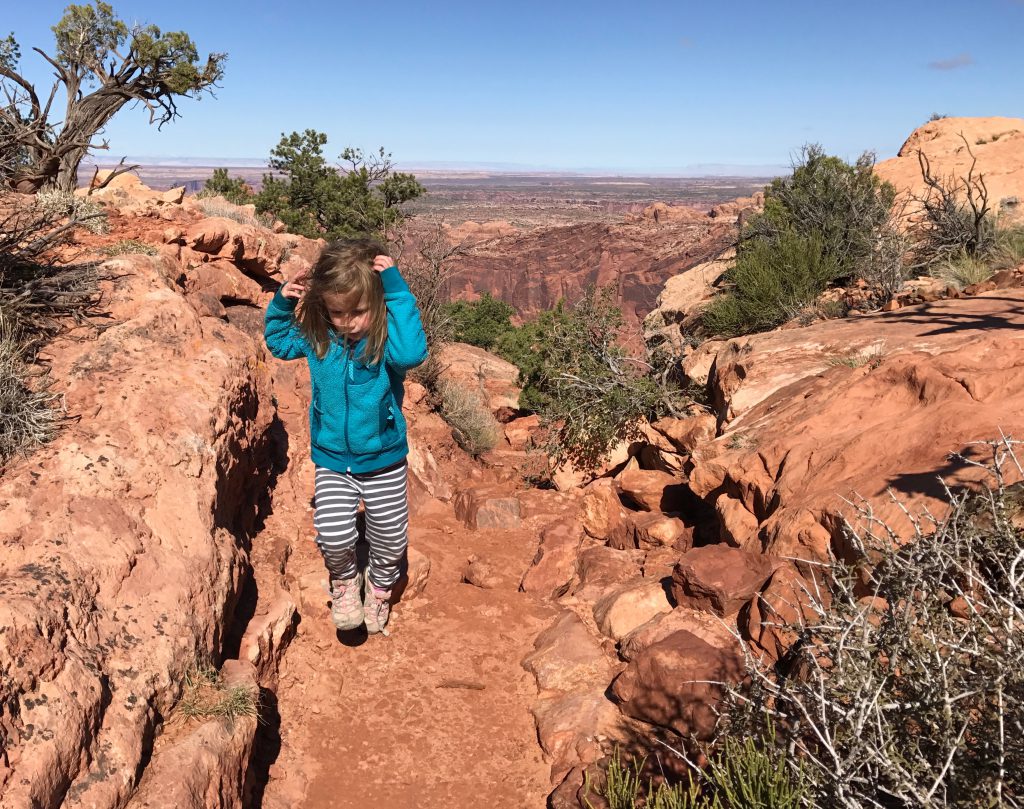 for our second hike, we went back down the road a few hundred yards to whale rock. it's pretty much a giant blob of a rock and super fun for kids and gives a great 360° view of the island in the sky district of canyonlands. but, the first part rolls through a bit of desert and we saw tons of prickly pear cactuses which we are very fond of. especially the tiny babies.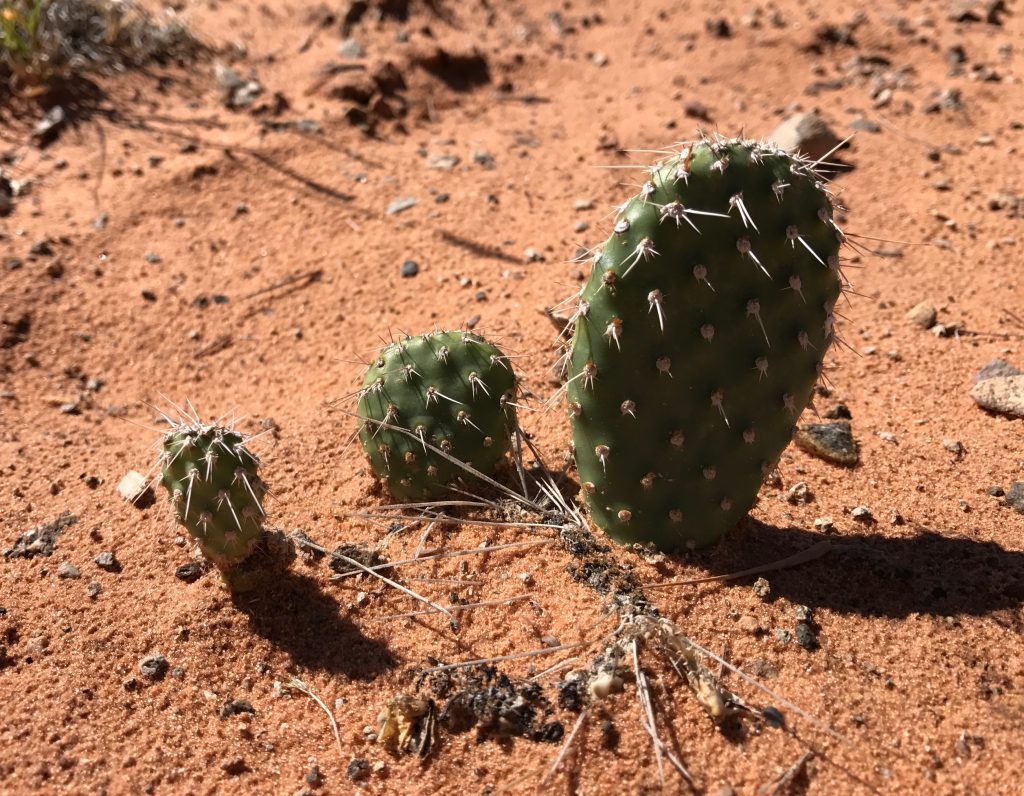 goofy goon break.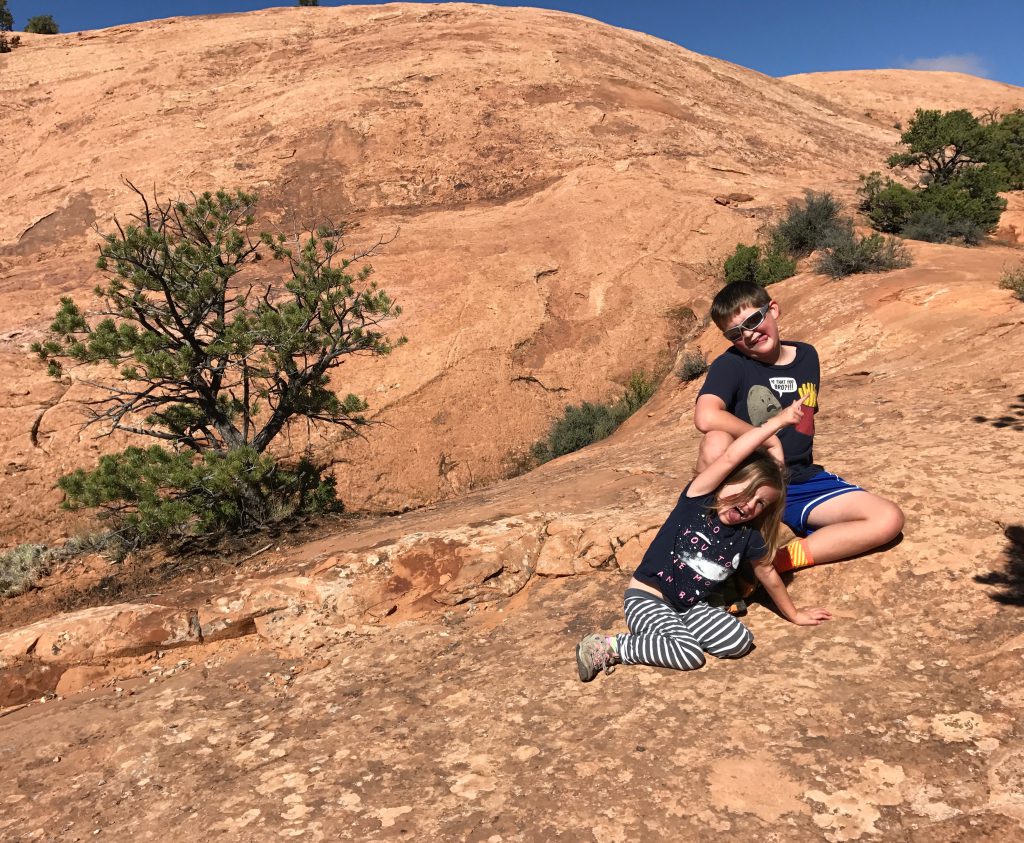 climbing the whale.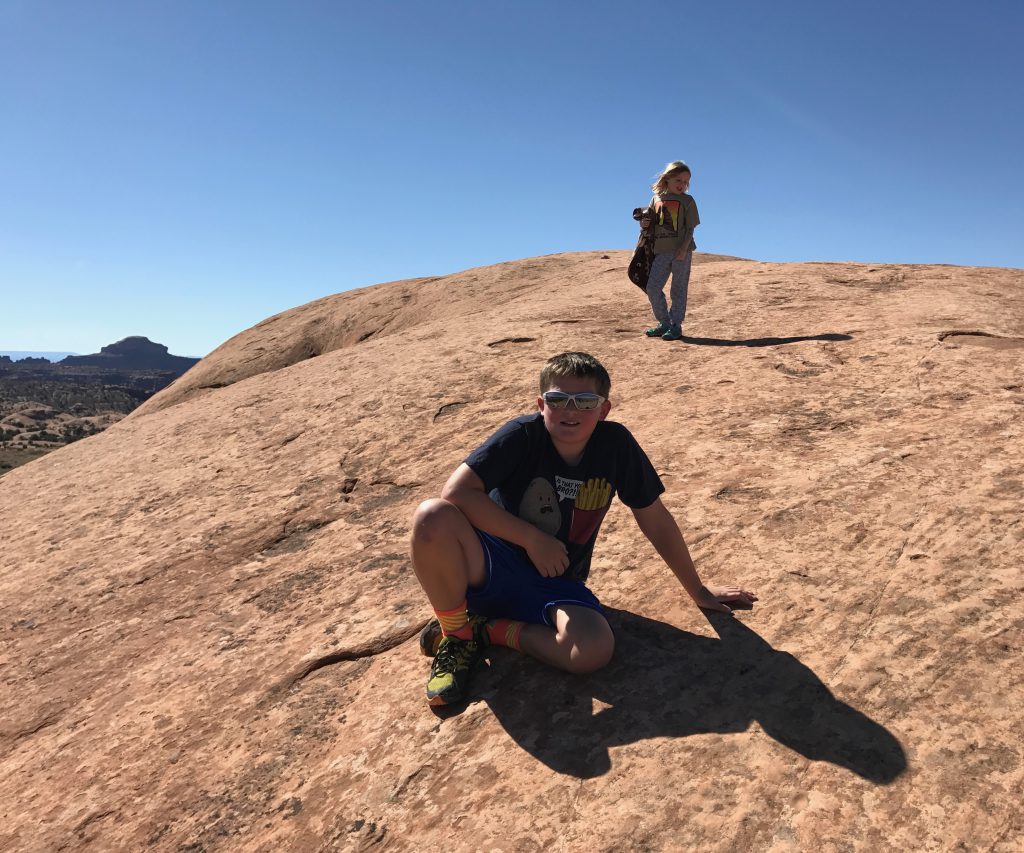 whale climbing straggler.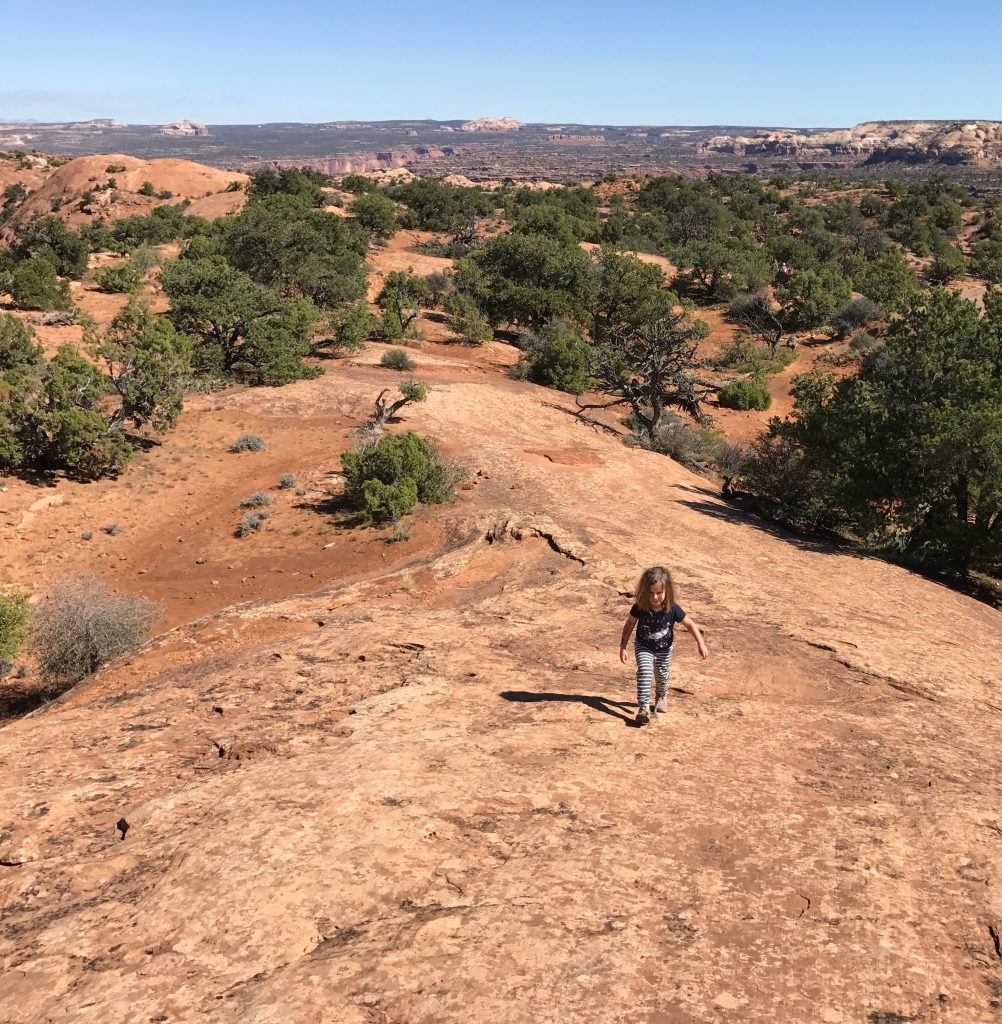 at the top of the whale, there was a clump of more rocks, which of course we had to climb to get the best of the best views and elements of danger.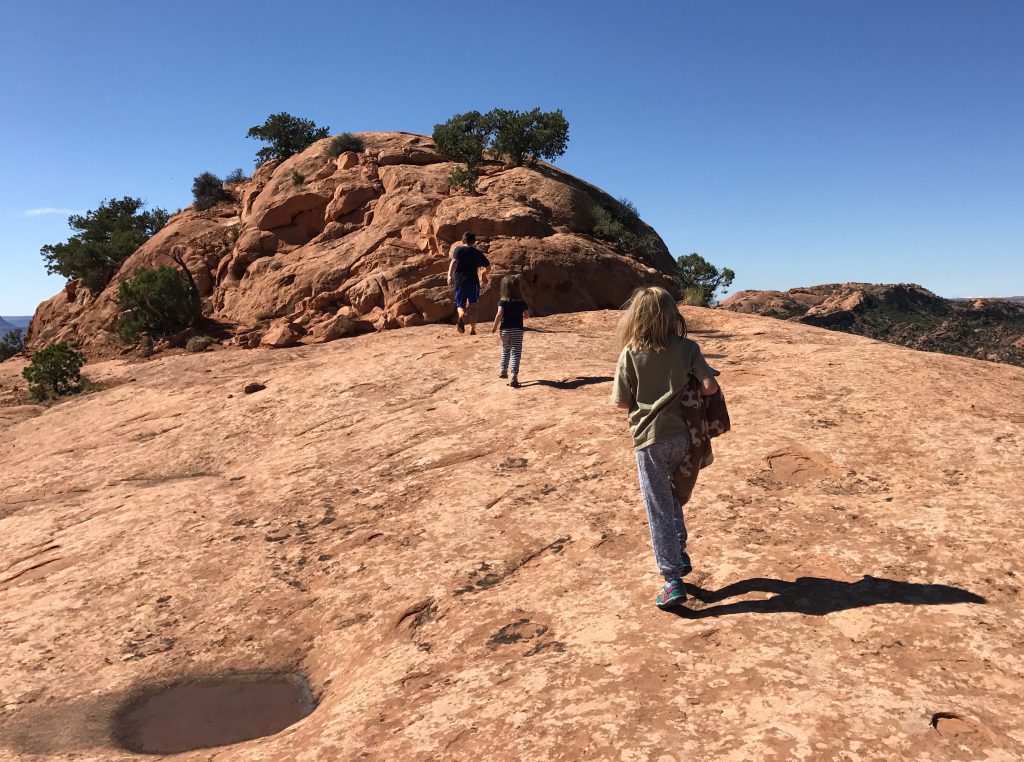 my pack of adventurers.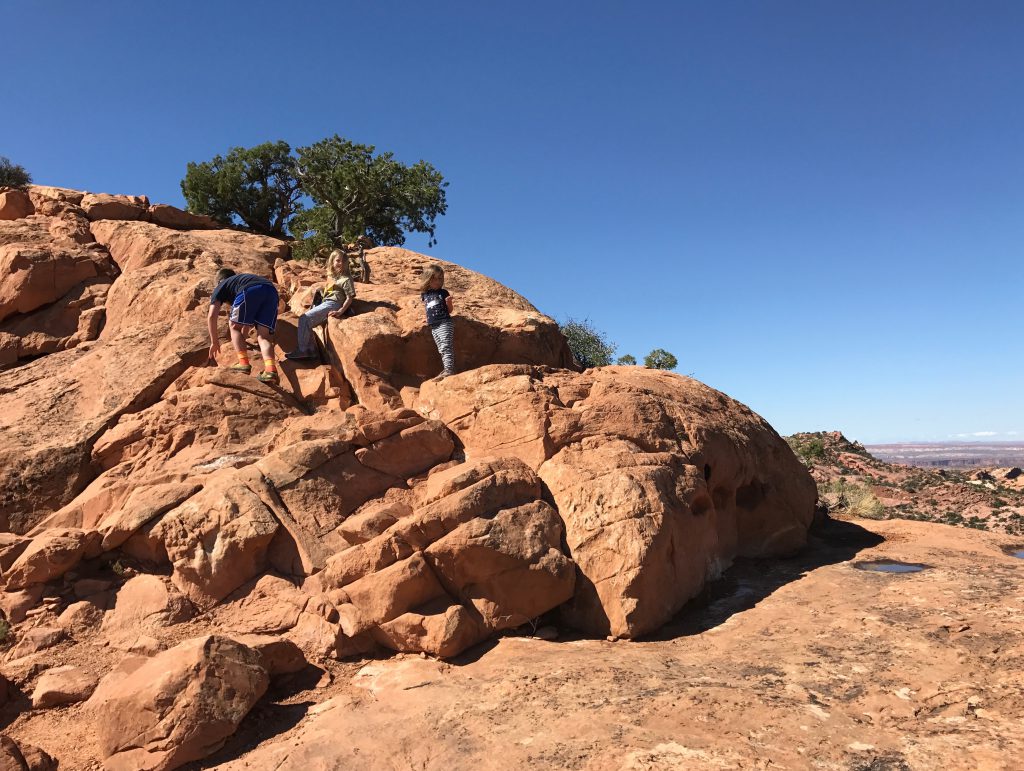 once at the top, we decided to have our snack and sit on our butts so as to eliminate the possibility of tumbling down.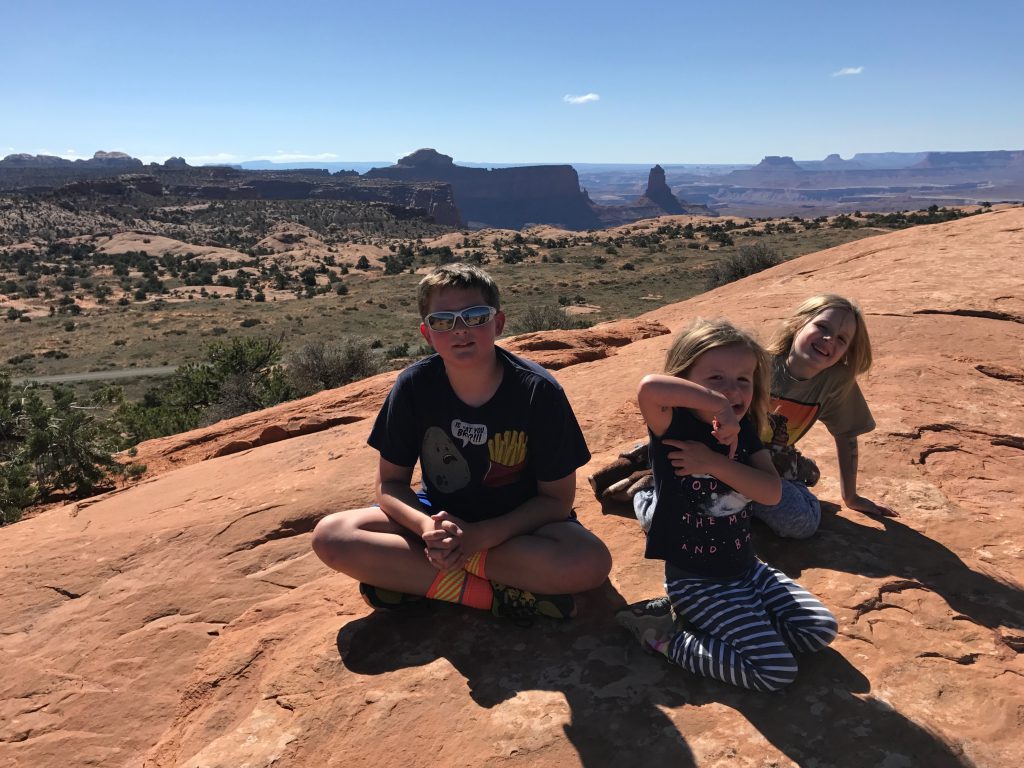 we also tried a number of positions for optimum photo taking, considering all the shadows and backgrounds.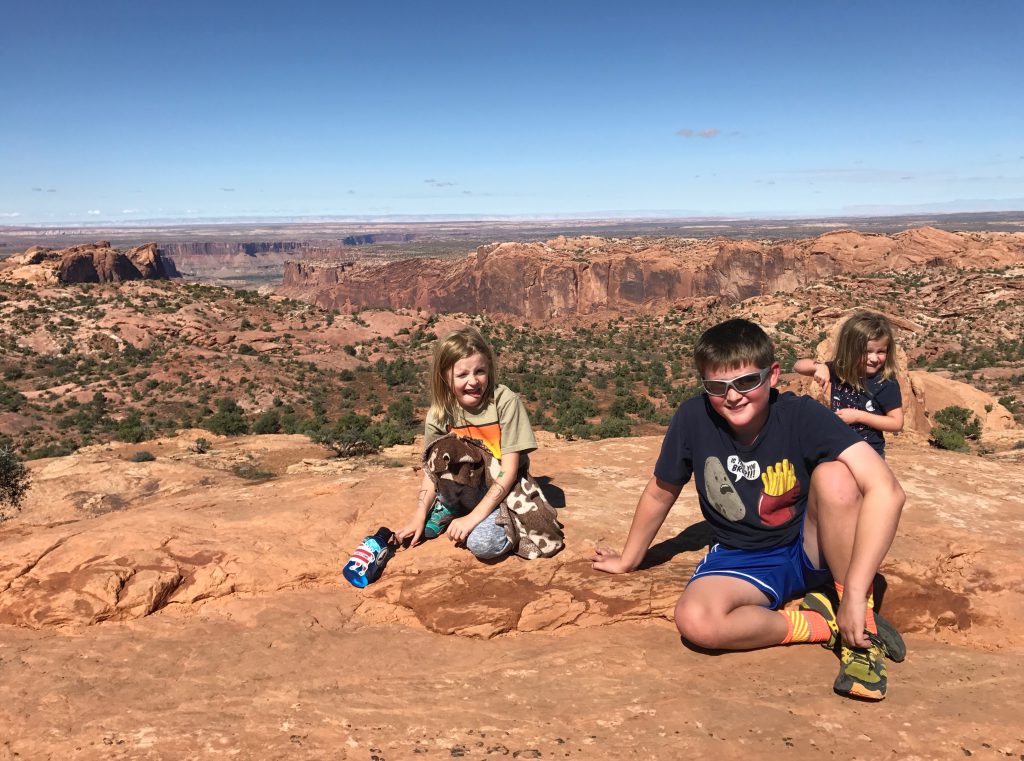 a friendly family offered to take a group shot of all of us, so i jumped in.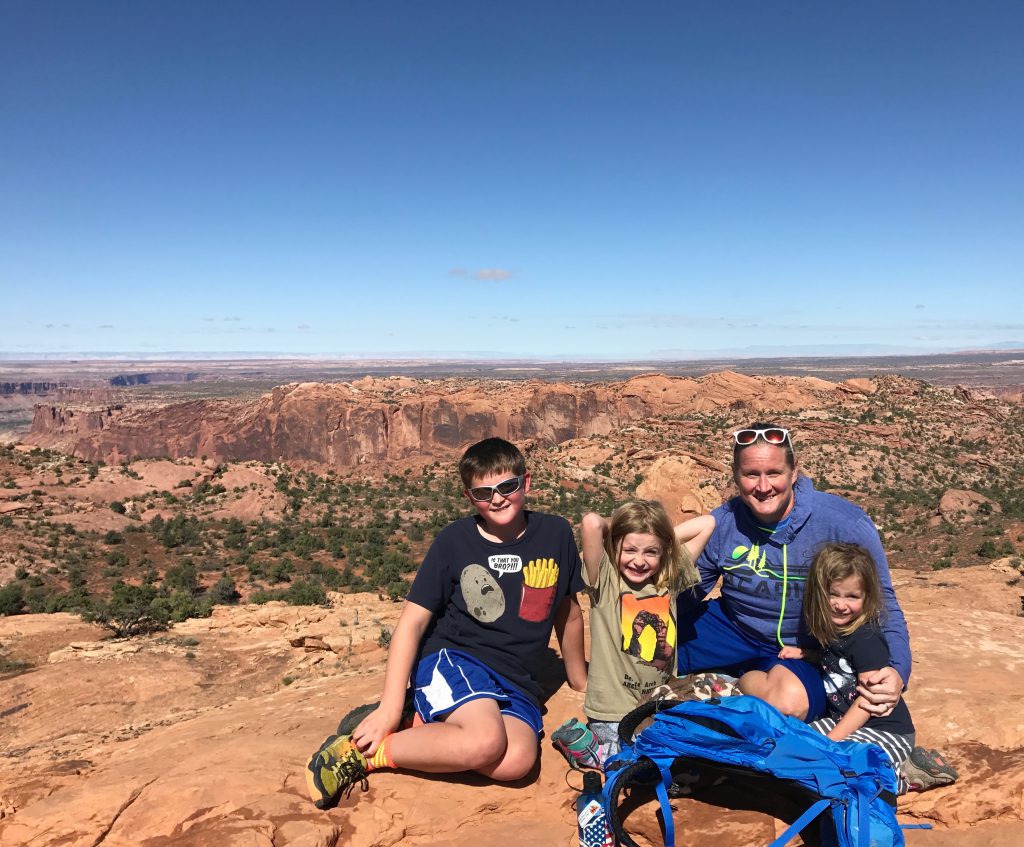 while the lidkids snacked, i wandered down the hump a bit to get some more pics and views. they really don't do this place justice.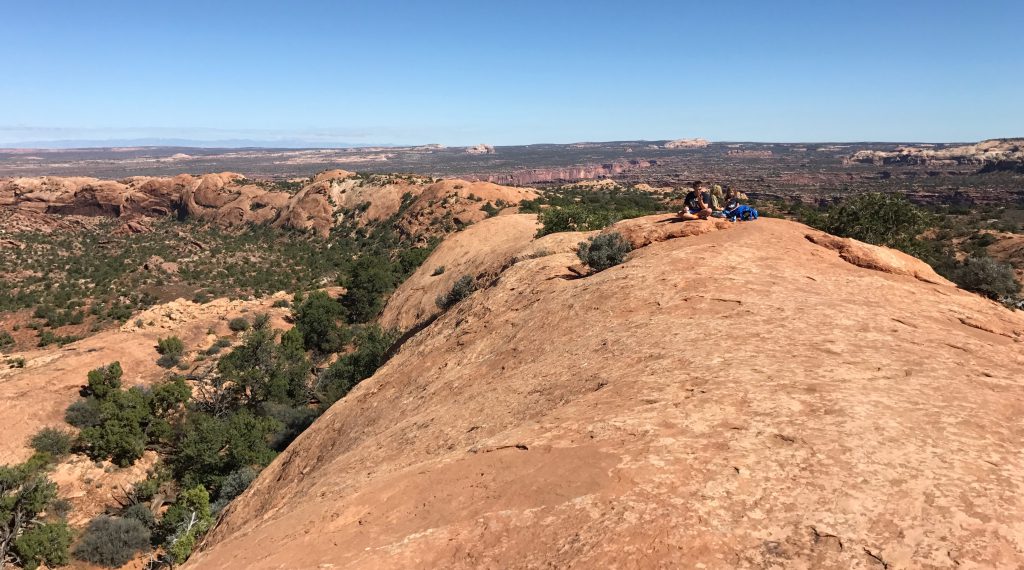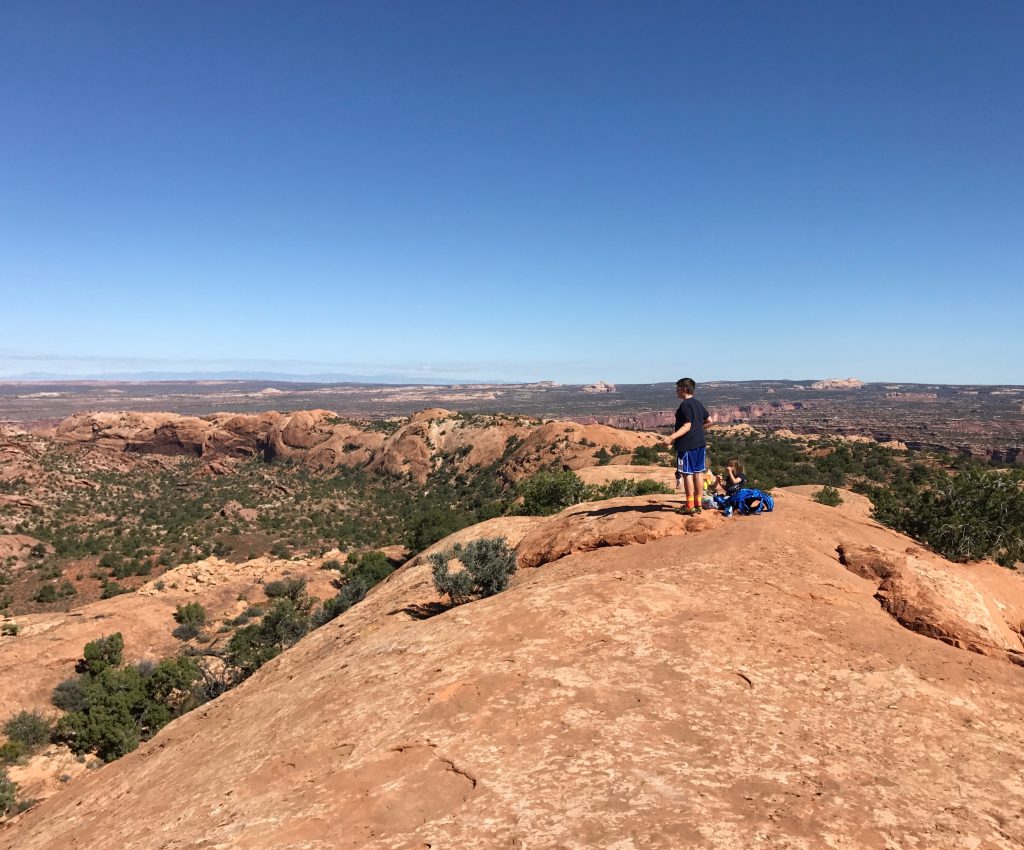 um. they almost look like they like each other.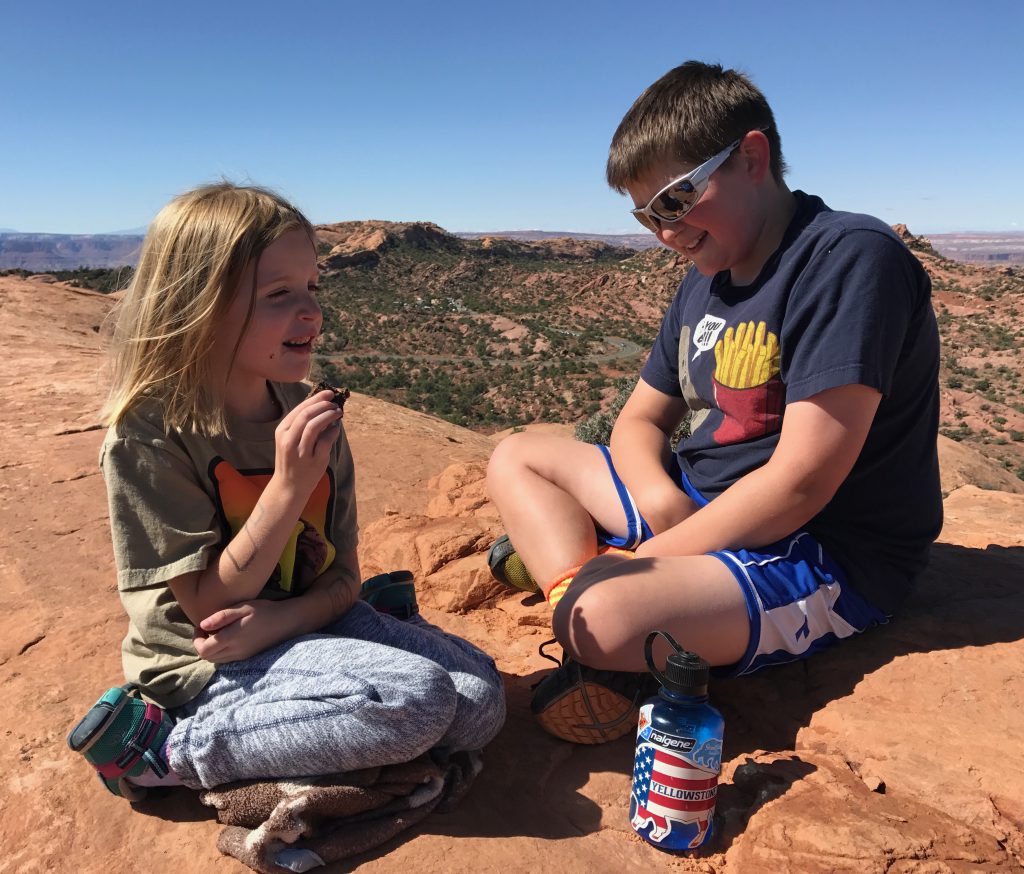 after we had our fun and took our pictures, we made our way back down and out. i made sure to take a picture from the bottom of where we had been to give a better idea of the whale rock climb.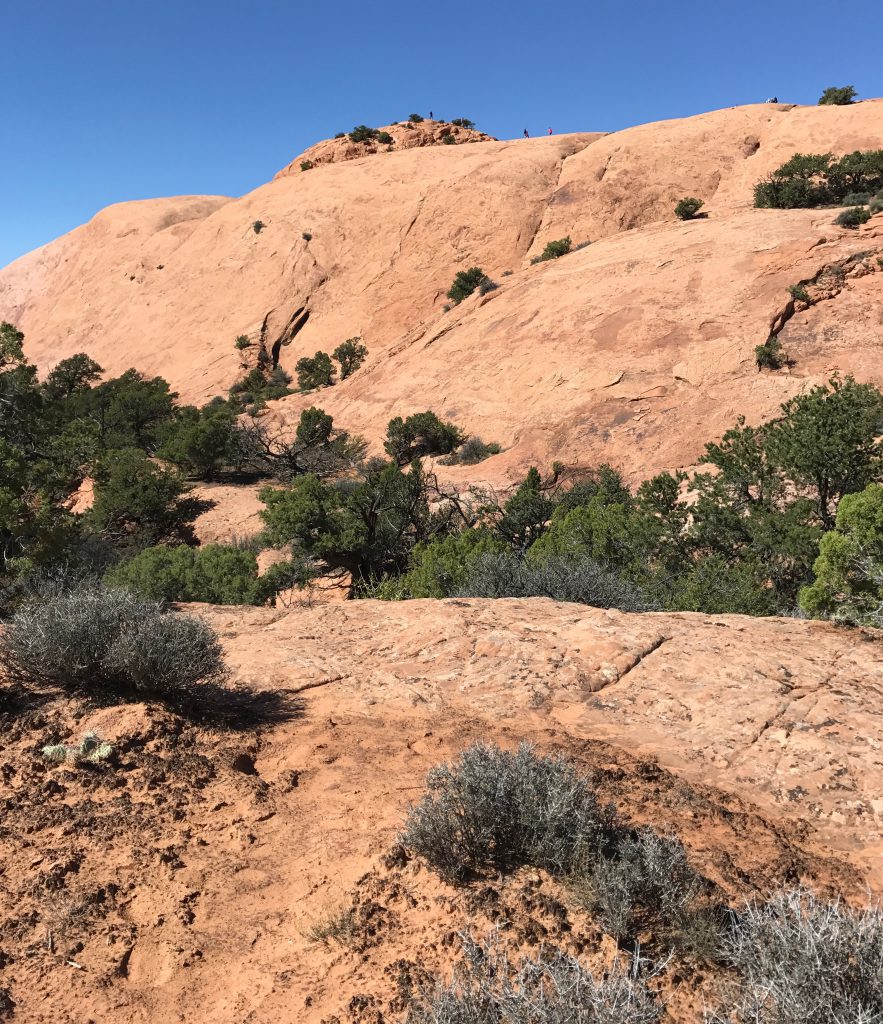 we have been learning a lot during our time at arches and canyonlands about the "living soil crust" that is so important to the environment of these areas. basically, tiny bacteria binds the sand together. then more complex organisms and plant life move in. and then more. and more. until there's this crazy diverse crust on the soil, helping prevent erosion, provide nutrients, retain water, and probably like 100 other benefits. and when folks walk off the trail and trample it, it can take over 50 years to return to it's mature state. so, my kids (and i) are pretty much indignant when we see people traipsing around off the trail to get better pictures.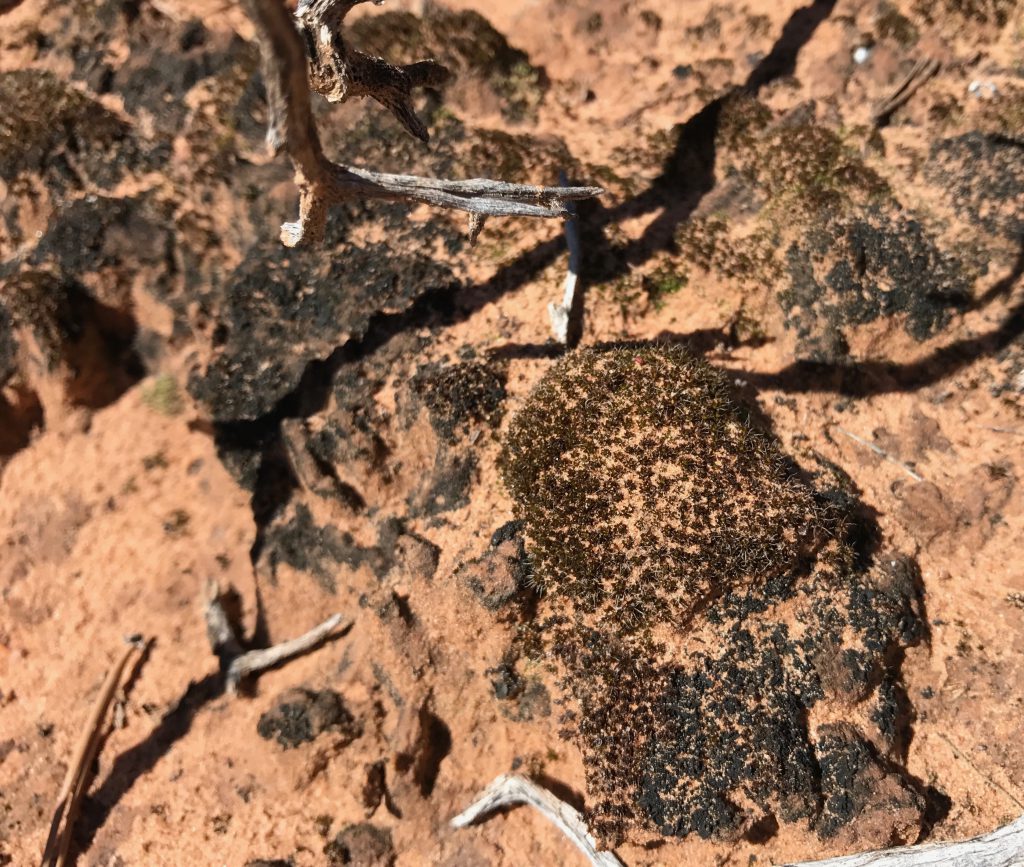 anyhooo. on the way out, i stopped at an overlook to get one quick pic of this view.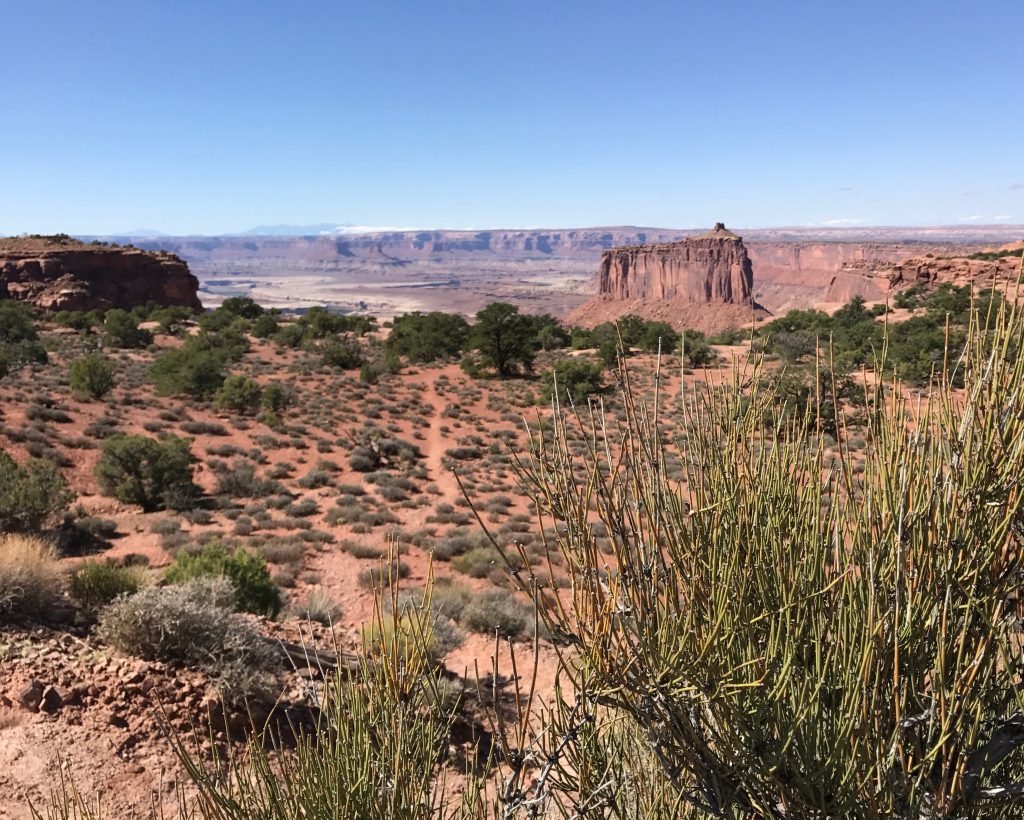 we stopped at the visitor center so the kids could hand in their junior ranger workbooks to collect another badge. i didn't get any good pics because the ranger didn't do an official pledge. part of their book requirement was to write their own pledge and they read that to the ranger in place of reciting the standard pledge. hazel's was hilarious. she dictated it to me: "i will protect the animals of the park and not bring dogs in and if you fall in a hole, i will throw you a rope."
anyhow. that was our canyonlands day… 🙂