taking things back to last weekend for this blog post. like 10 days ago or so. when derek finished up work on friday, we set out to find some adventure. he had it on good authority from a friend that an even more epic place to explore was on some blm land just north of canyonlands. he told us about a "hike" and some views and we decided to give it a go.
he was right. the views were pretty good. no complaints there.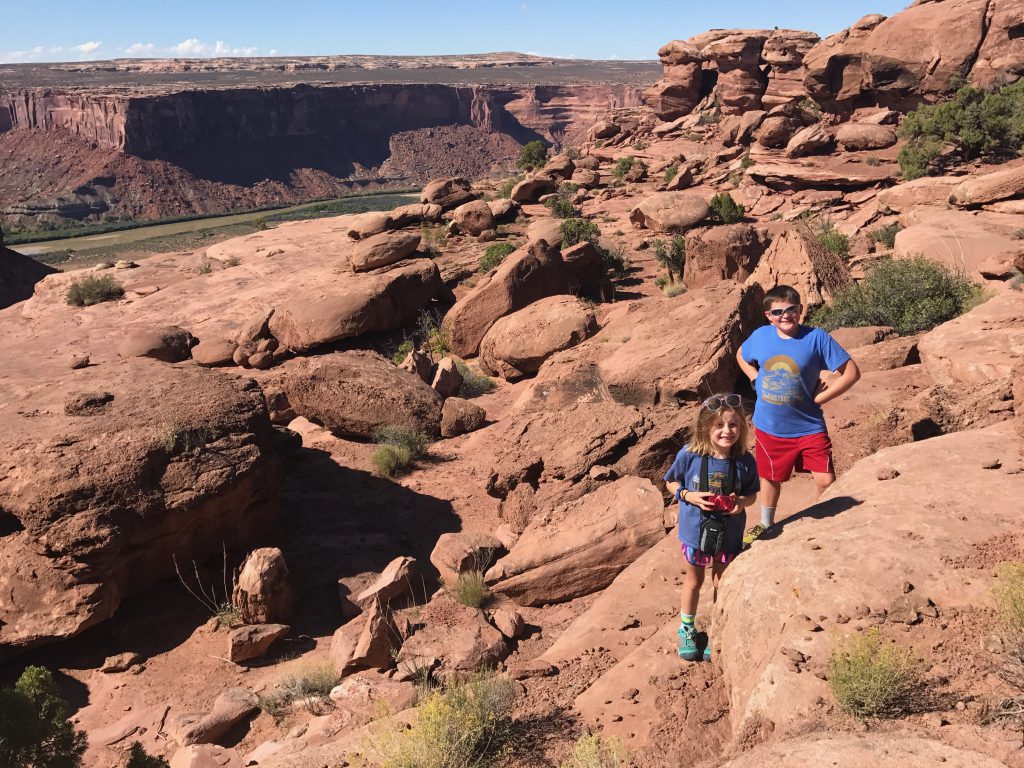 however, we couldn't really find a trail to hike, so we just decided to climb around on the rocks for awhile.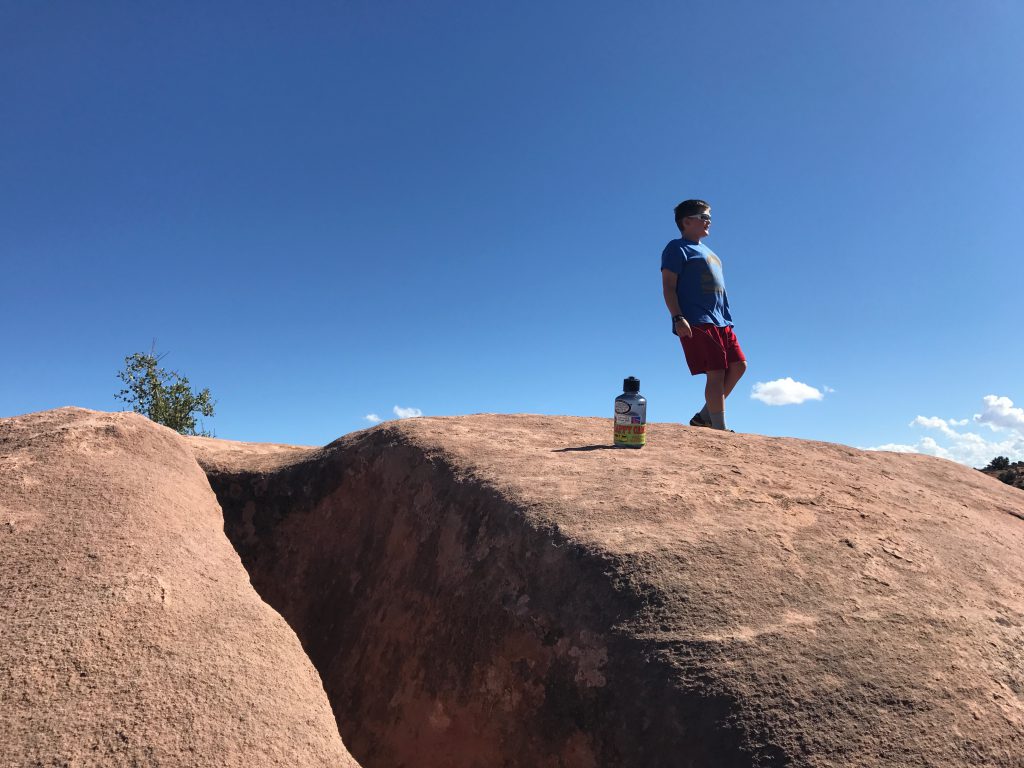 i was kind of grumpy that we spent all that time driving out there (a LOOOONG dirt road in the middle of nowhere) and then there was no hike. so i didn't take many pictures. i did hop on the rocks a bit with the kids.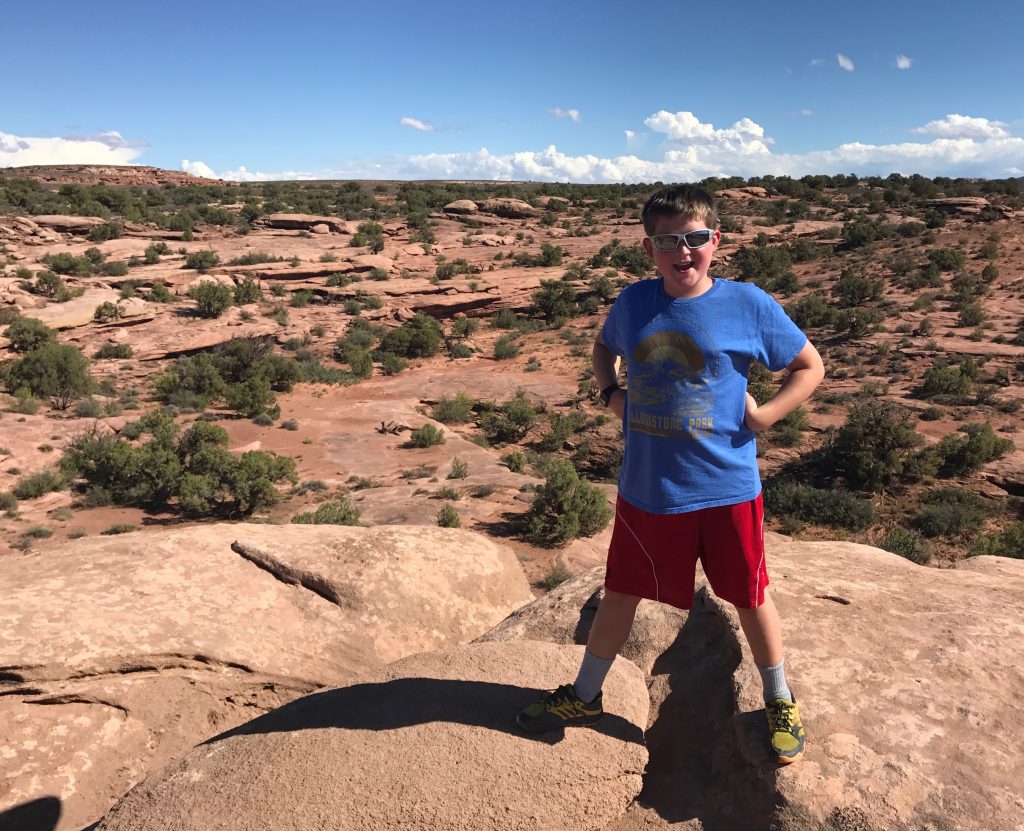 more scenery.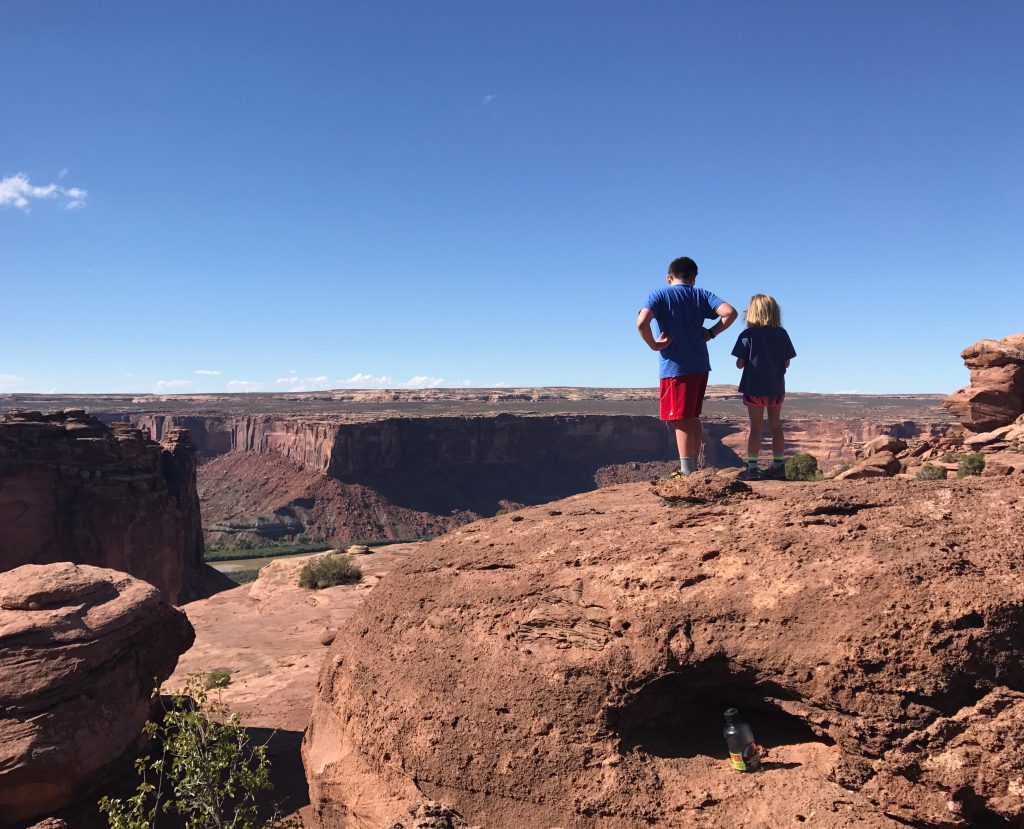 on our way back to the car, we spotted this guy, so anna and i stopped to take some pictures.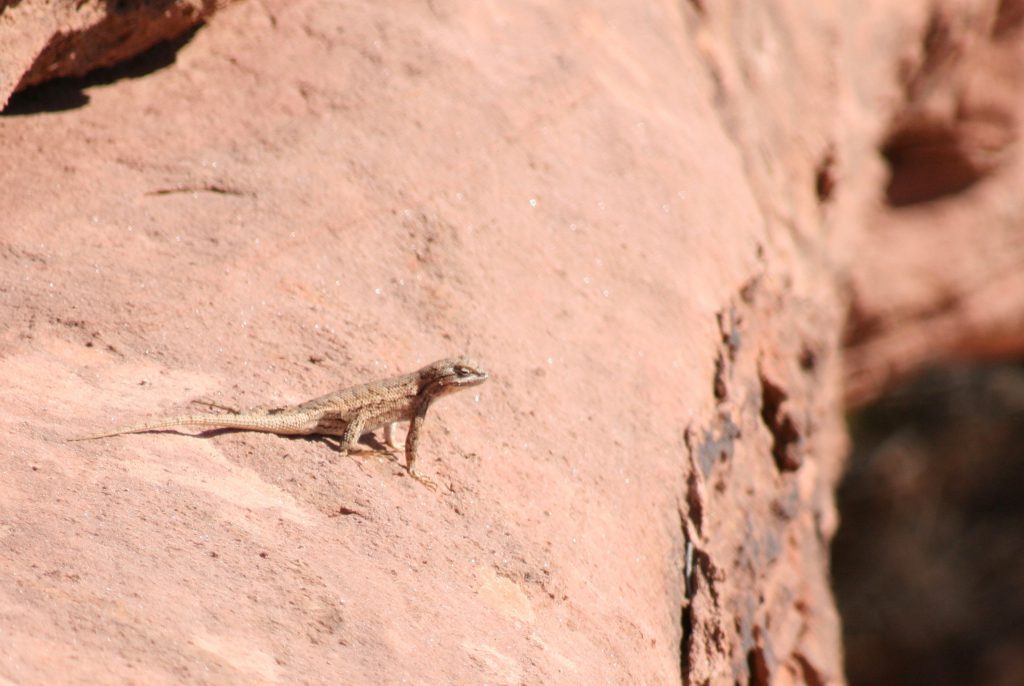 then, we happened upon some real "adventure"… we were hopping down the rocks to catch up to everyone and as i jumped down between two big rocks, i was startled by a lot rattled sound. i screamed and jumped away. anna didn't know what was going on, but she walked around the long way to where i was. the rattling continued and we located it's source about 6 feet away. i realized i had originally landed about a foot from him and was thankful that he chose to rattle and warn me versus strike. we took a couple of pictures as he slithered away, before heading back to the car. we later learned that it was a "midget faded rattlesnake" and is the only rattlesnake found in the area and it's more venomous than a standard rattlesnake (whatever that is). so, extra doubly thankful he didn't bite me.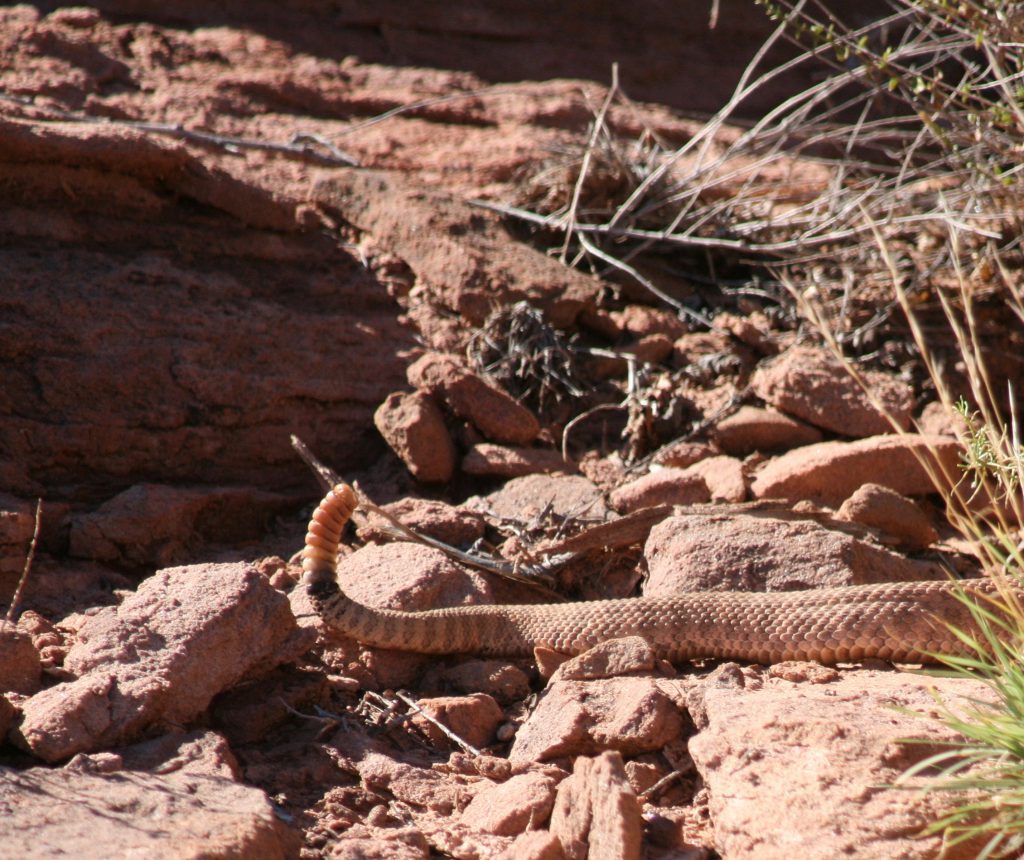 since our time on the blm land was a bust (unless you count close encounters with snakes), we decided to wander over to dead horse point state park, to take in an iconic view of the colorado river cutting through the land.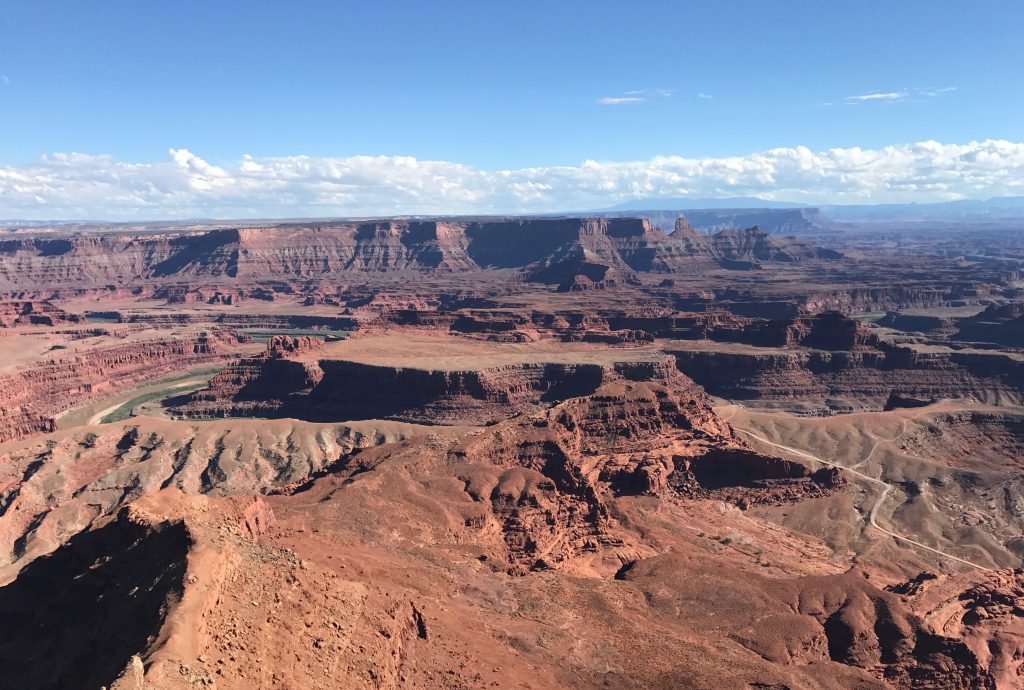 it was pretty cool.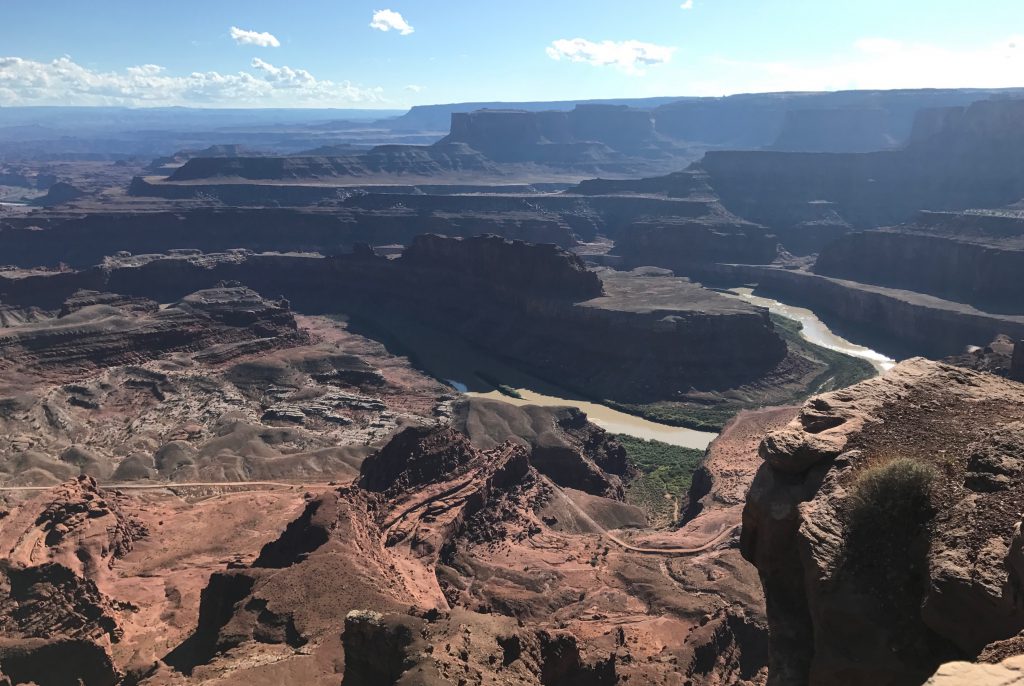 and i took one million pictures.


i think the views might have been better at a different hour, but i'll take it.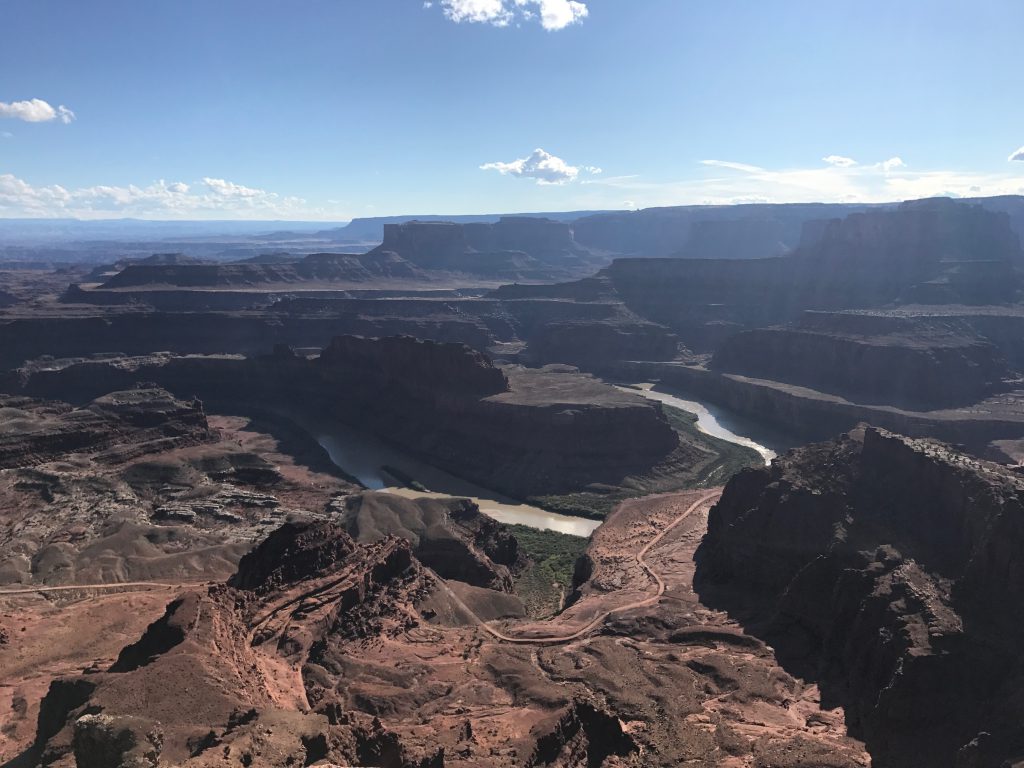 peering through a hole in the overlook wall.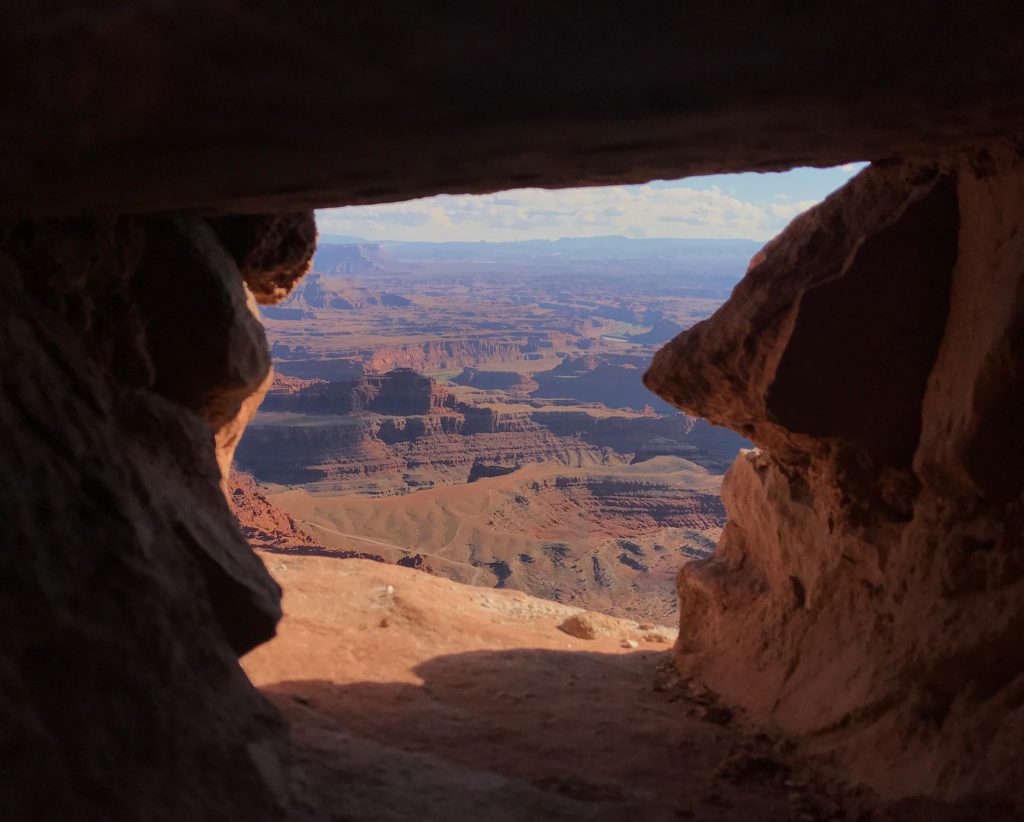 in a fulltime rv family facebook group i'm in, there's a hashtag every friday to show "where's your feet friday" (note: it's the most grammitically incorrect hashtag and i cringe when i use/read it #wyff). but i usually forget about it, so i was a little more excited that i should be when i remembered to get a shot with my feet in it. even though i normally frown upon such behavior.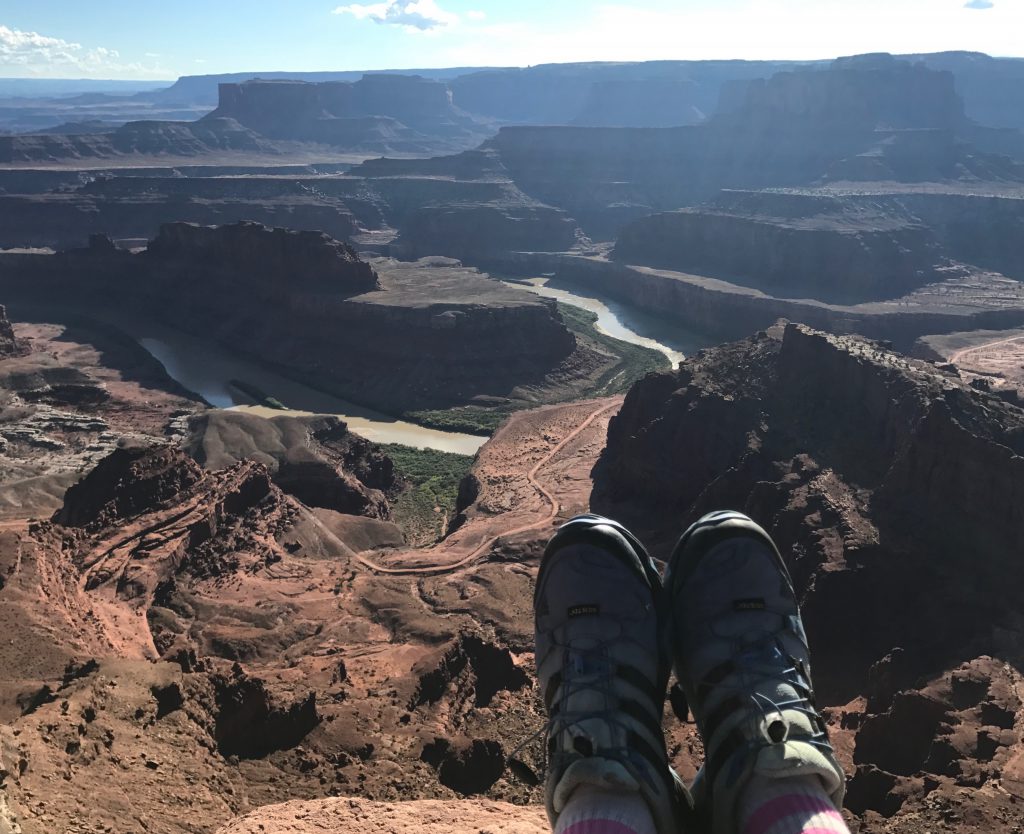 a cliff's edge shot of derek, contemplating.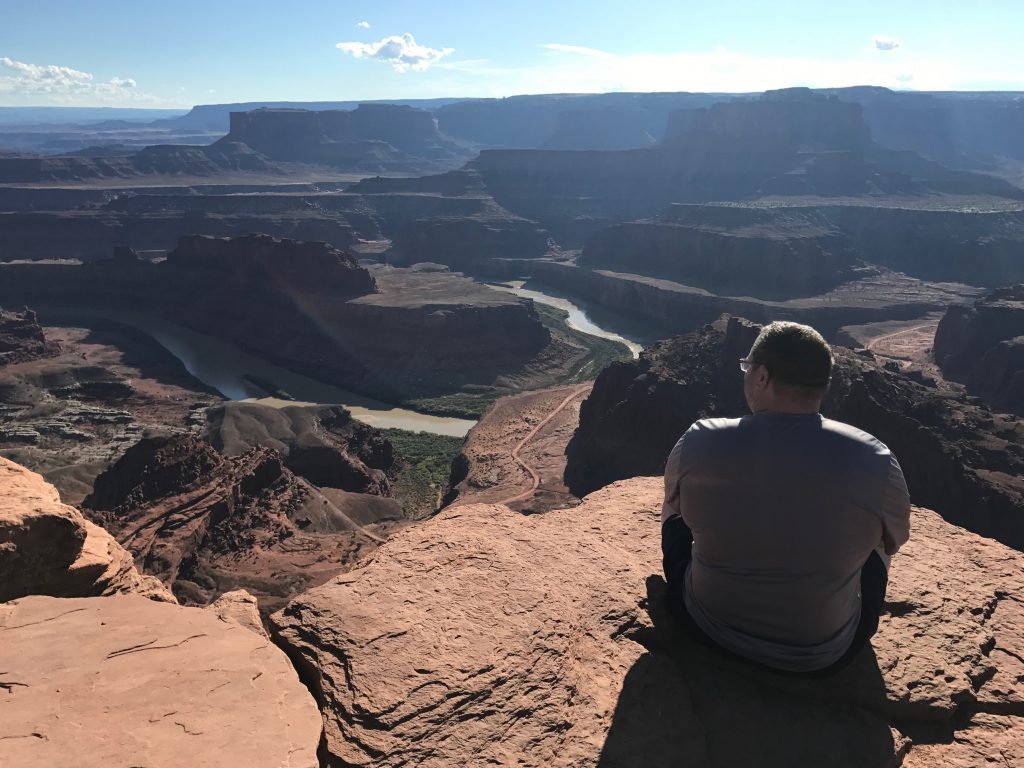 we found some fun rock formations to climb on. they were pretty safe, except for being near a cliff and sort of scary looking. 🙂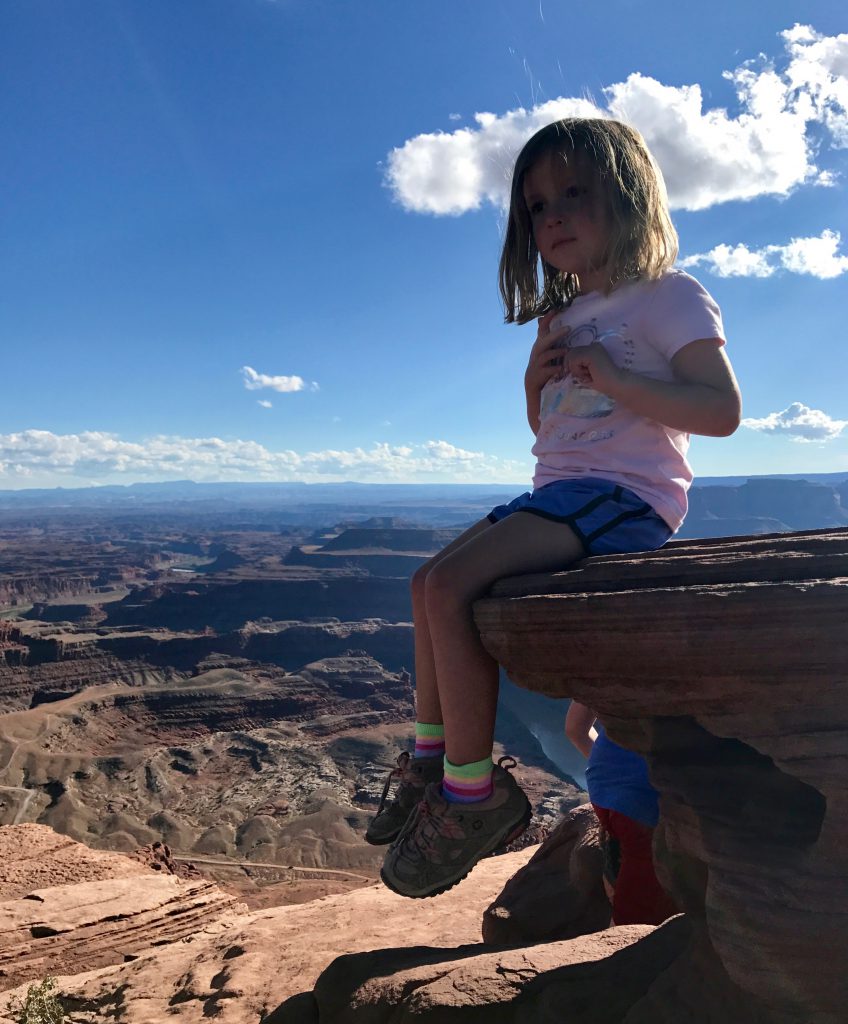 i love this picture of anna – the future biologist and/or photographer and/or park ranger, sneaking up on a lizard for a good shot.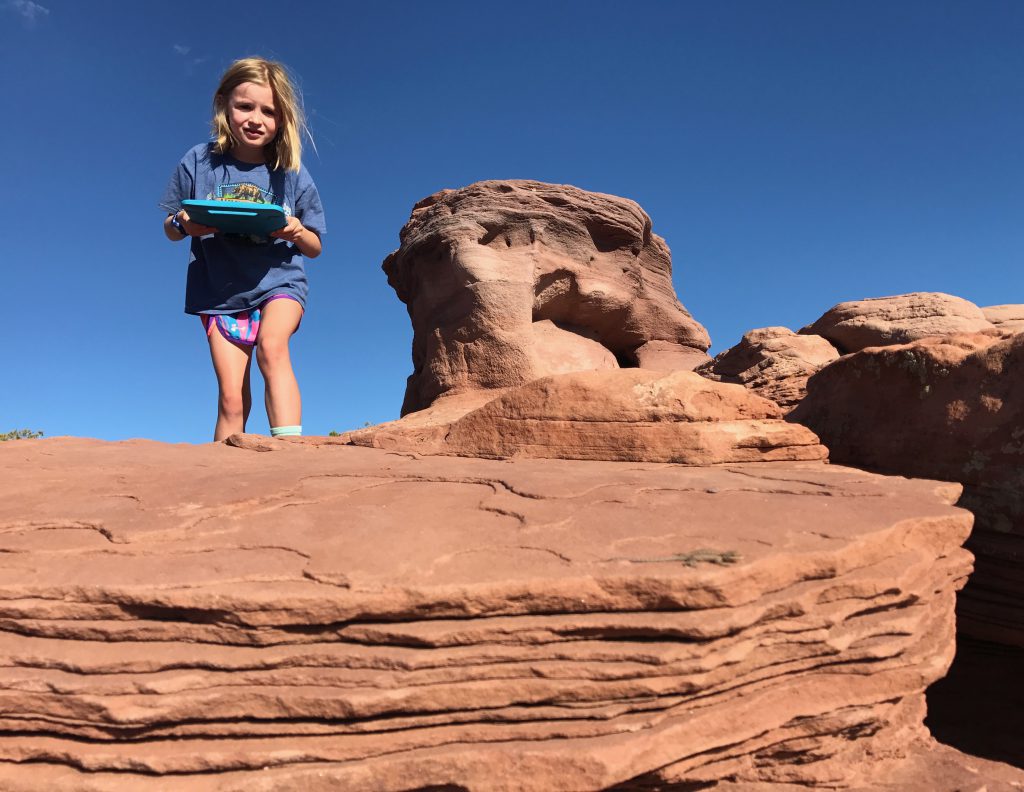 more scary (looking) climbing adventures.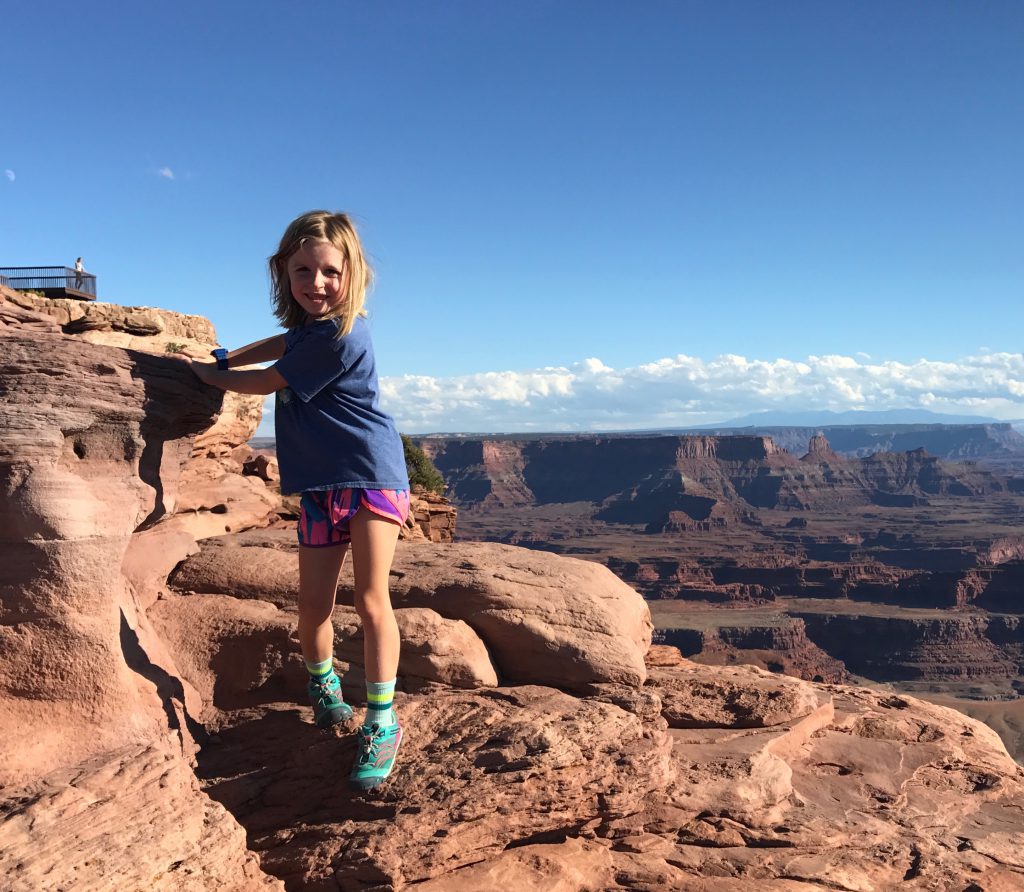 and. a few photo ops.

again. that backlight.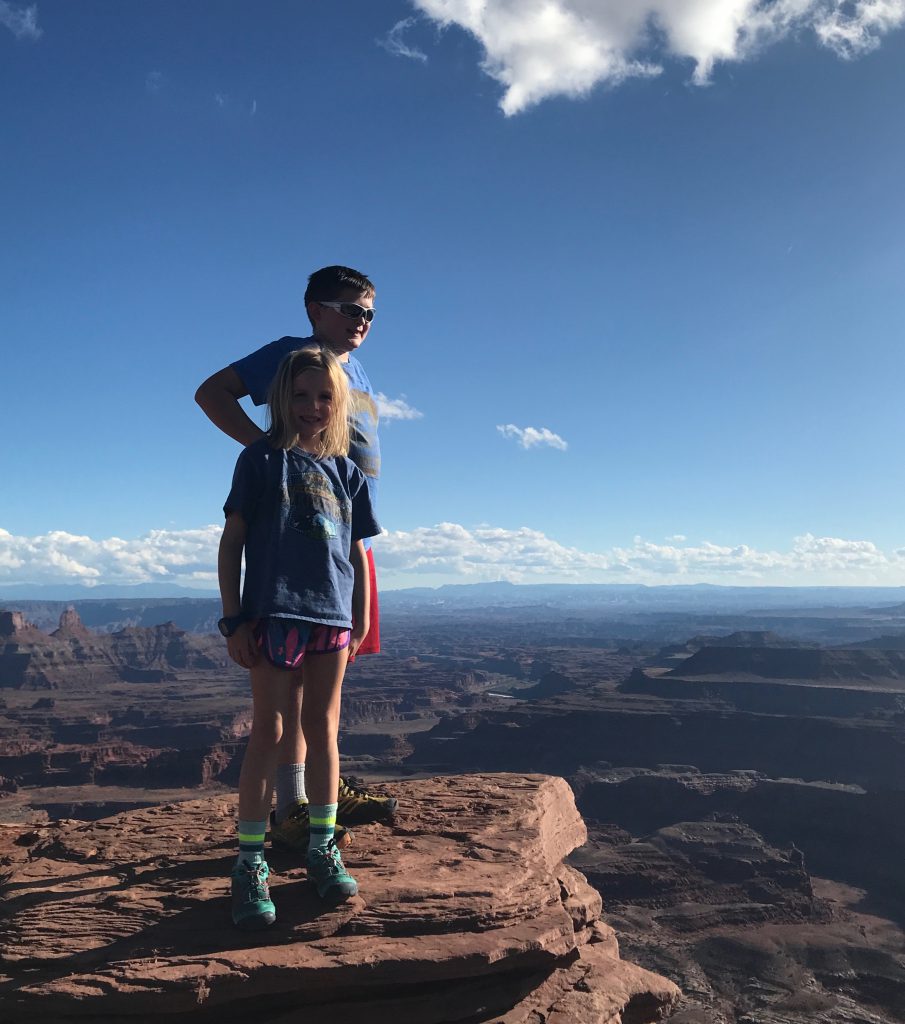 me and my goon collection.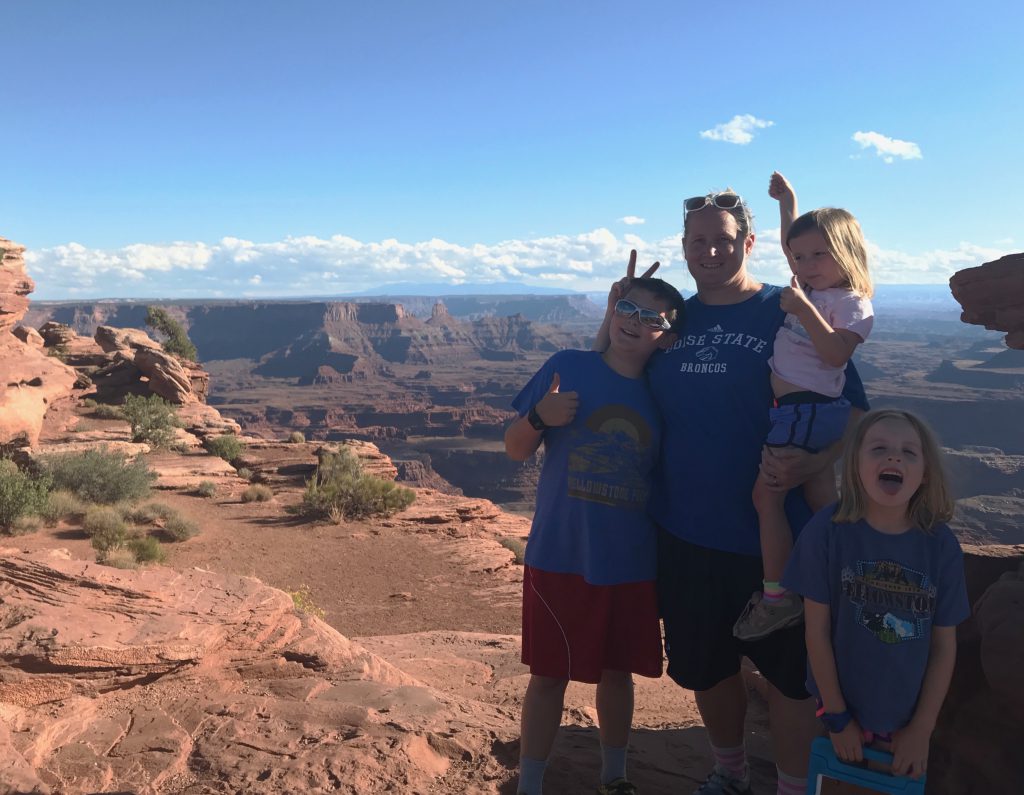 the next morning, we had high hopes of hiking to landscape arch in arches. the trail is all the way at the end of the road in arches, and the lot fills fast. so, we got up super early, and found a spot and hit the bathrooms at the exact same time as a tour bus. and we were off. it was cloudy and chilly, but we were hopeful.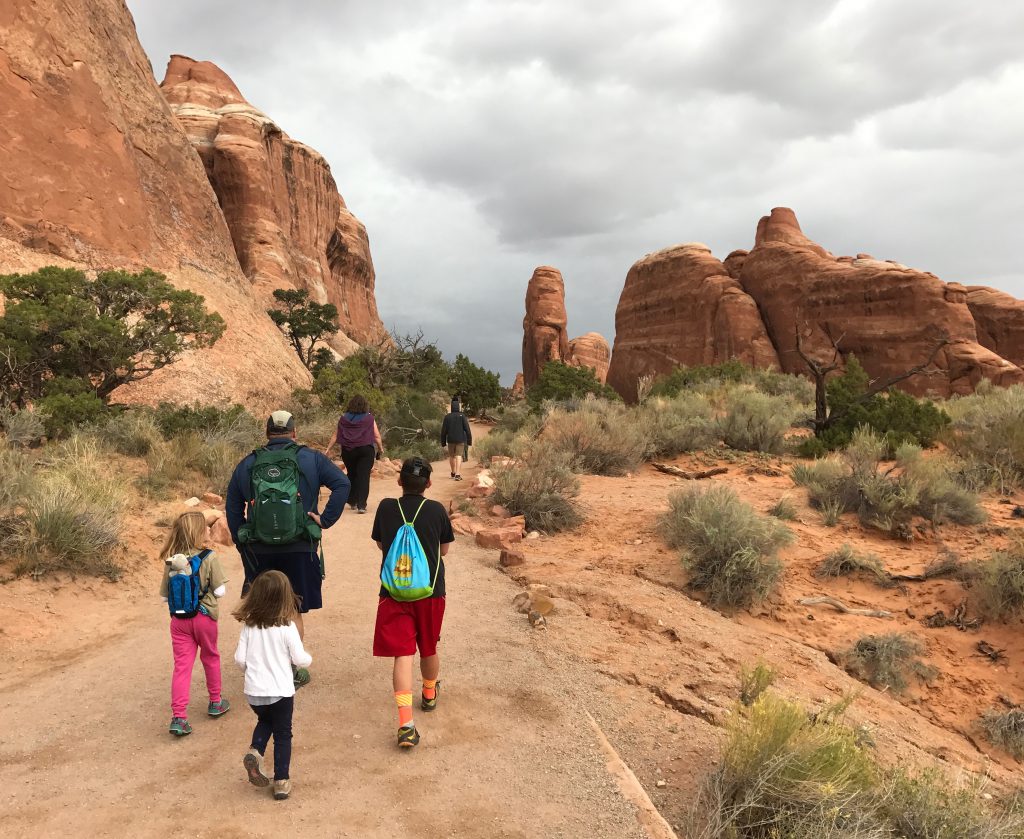 but it quickly became clear that we were in a race against the rain.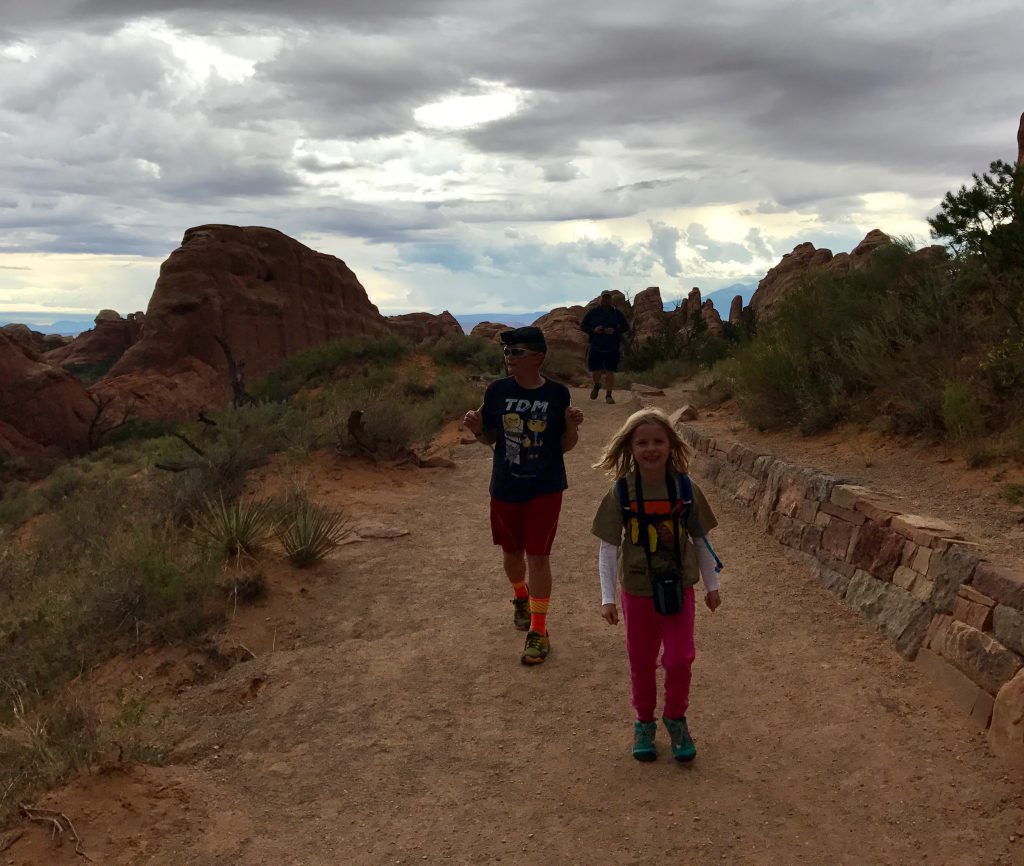 some views.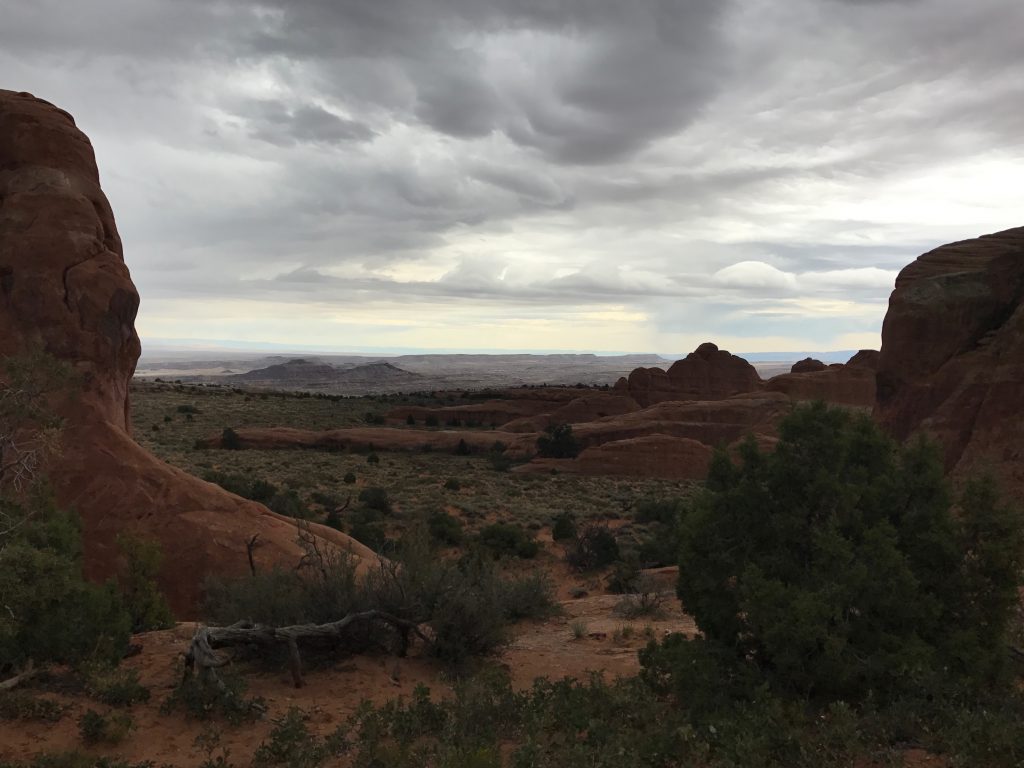 when we were about 3/4 of a mile in (and actually pretty close to the arch), it opened up. full rain. thunder. lightning. the whole bit. isaac and hazel were crying. we were running out with everyone else. getting soaked. no fun.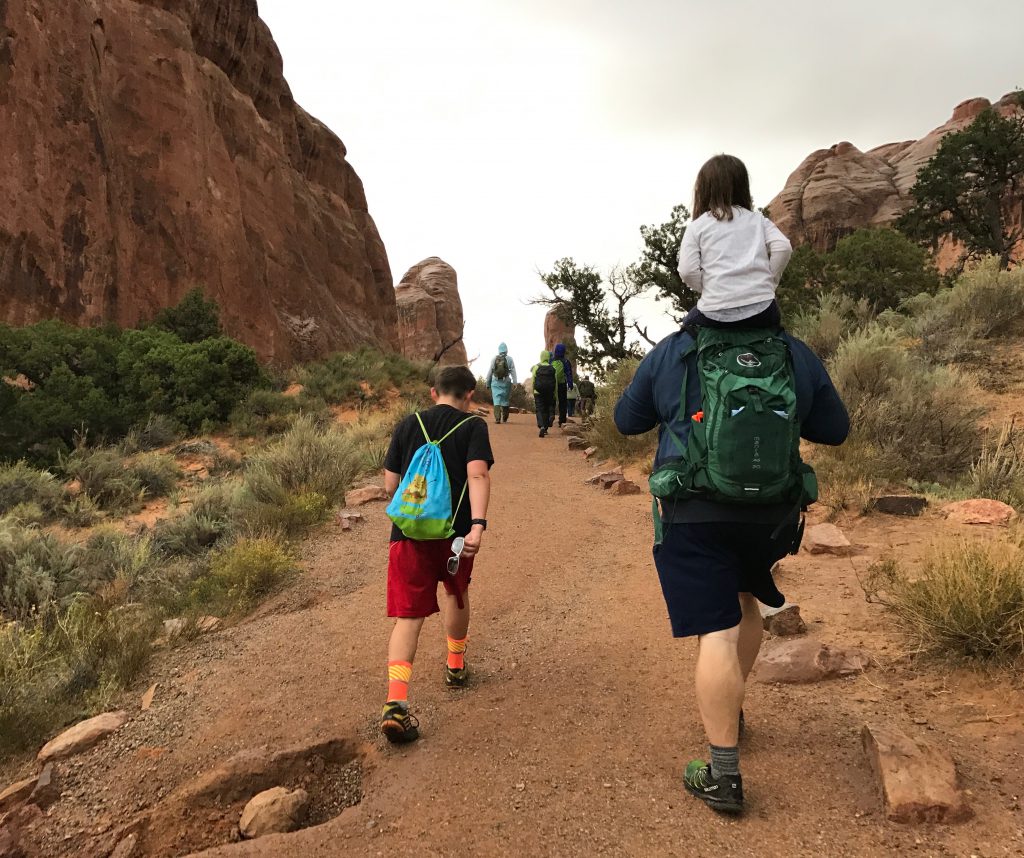 i stopped for a rainy thunderstorm pic.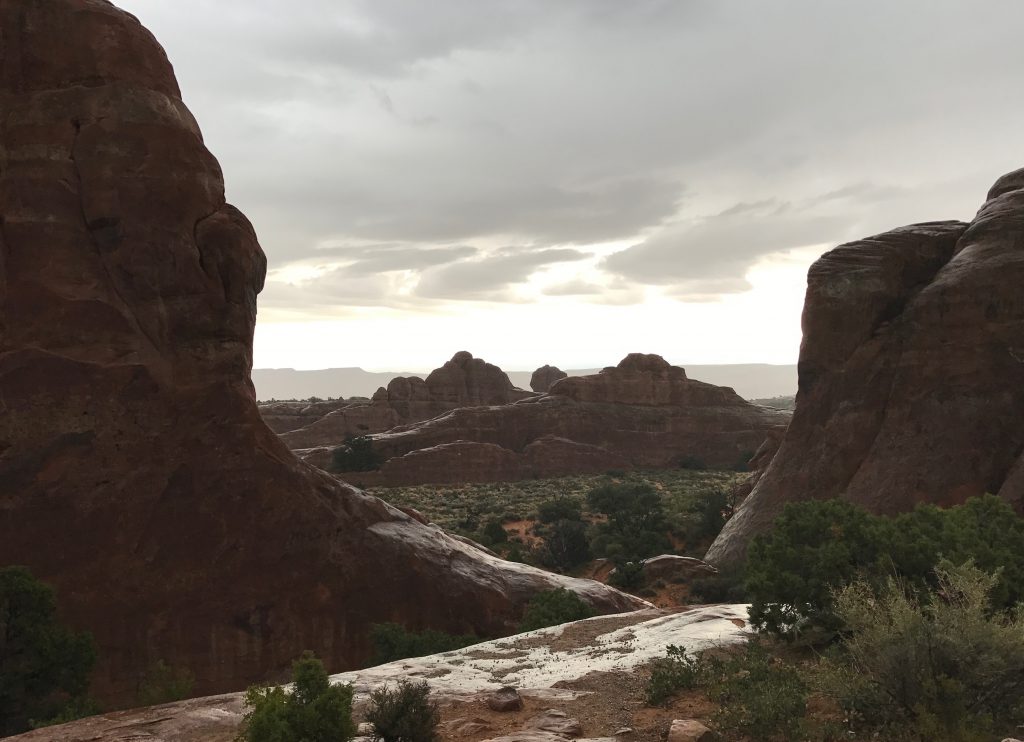 we piled back into the recently cleaned subaru. the kids even asked as we were running back if they were allowed to get in even though they were wet. i allowed it. hazel was traumatized. (as was ike).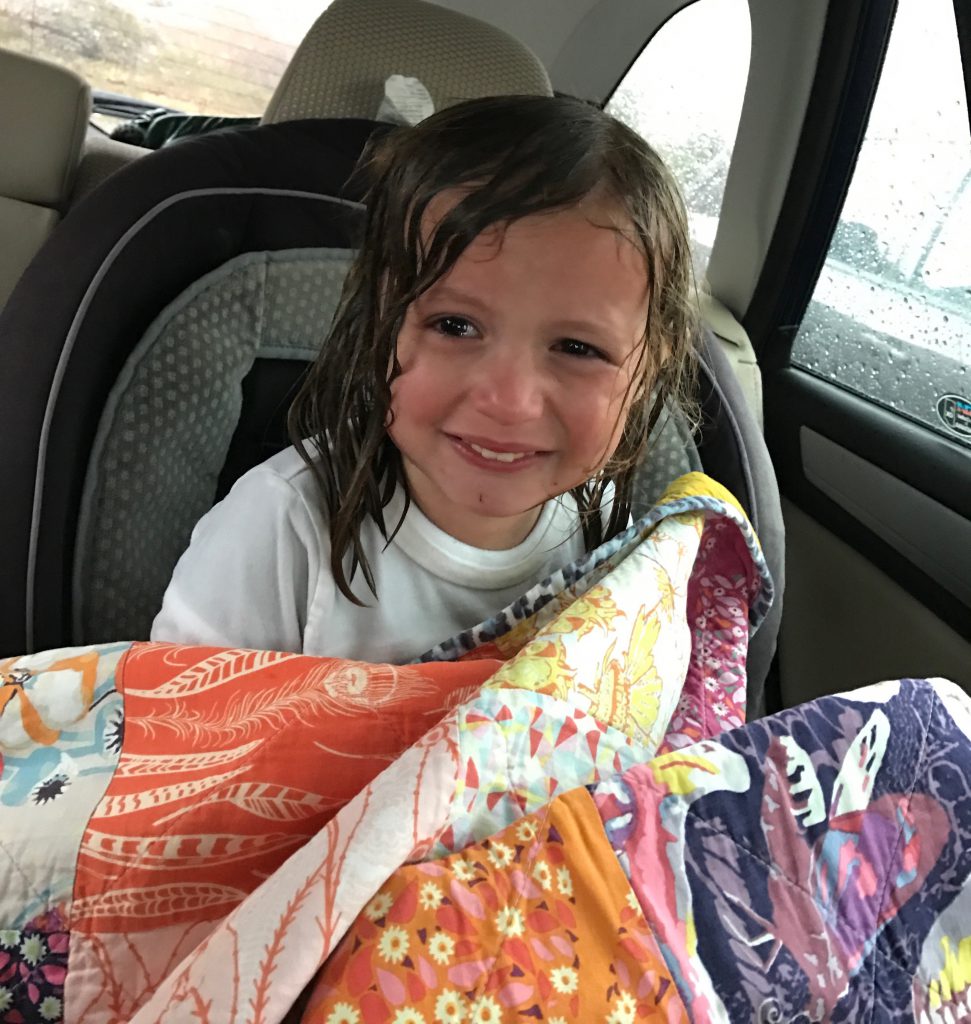 we called it a day (except for a stop at a local gear shop that was having a huge sale and we scored some much needed rain jackets a few hours too late).
on sunday, we moved out of our campground and back into some blm land and then our weekend was over. we'll try again next weekend, which at the time of this blog post has already happened and i'm happy to report was quite successful…