its time for another round of "pictures i take when we aren't on an adventure."
this post will cover our first two weeks in moab, dating back to our departure from salt lake city. at first, we planned to stay at a spot between SLC and moab, boondocking in the middle of nowhere, basically. the area was beautiful, but quite desolate. here's the annababy at an overlook of black dragon canyon.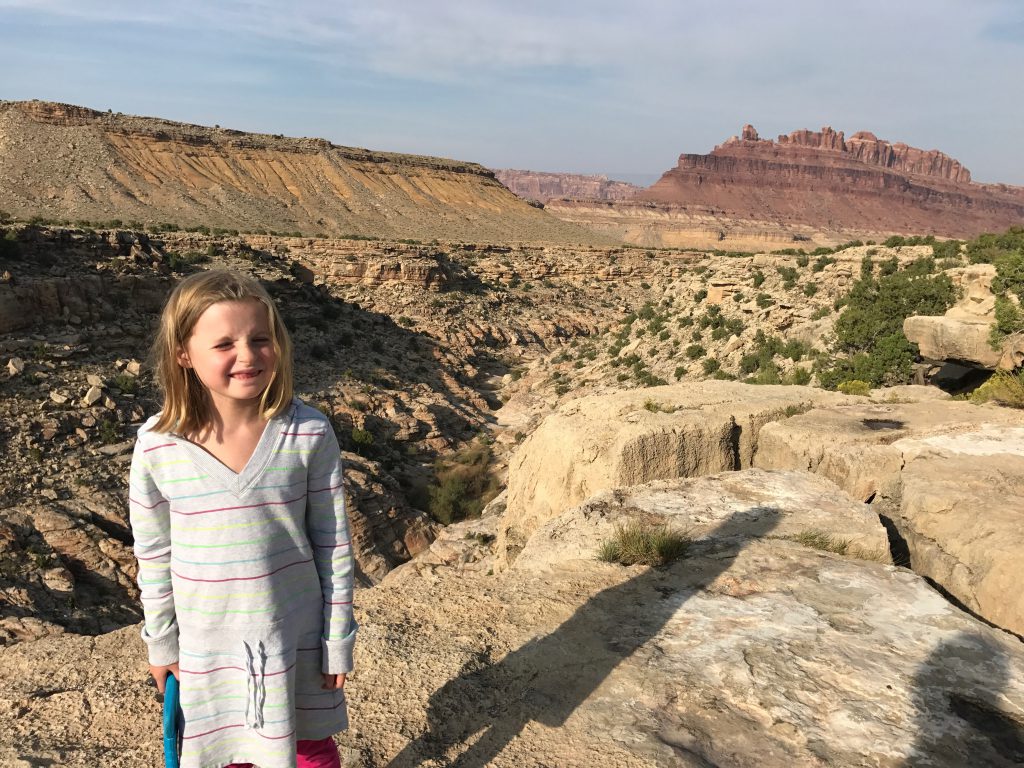 but, after we went on one just adventure, and realized that we didn't have enough gas to run our generator for the length of time we had planned, we just rolled on down the road to moab.
we were also boondocking here for the week, at a spot just north of arches national park. our site was pretty awesome.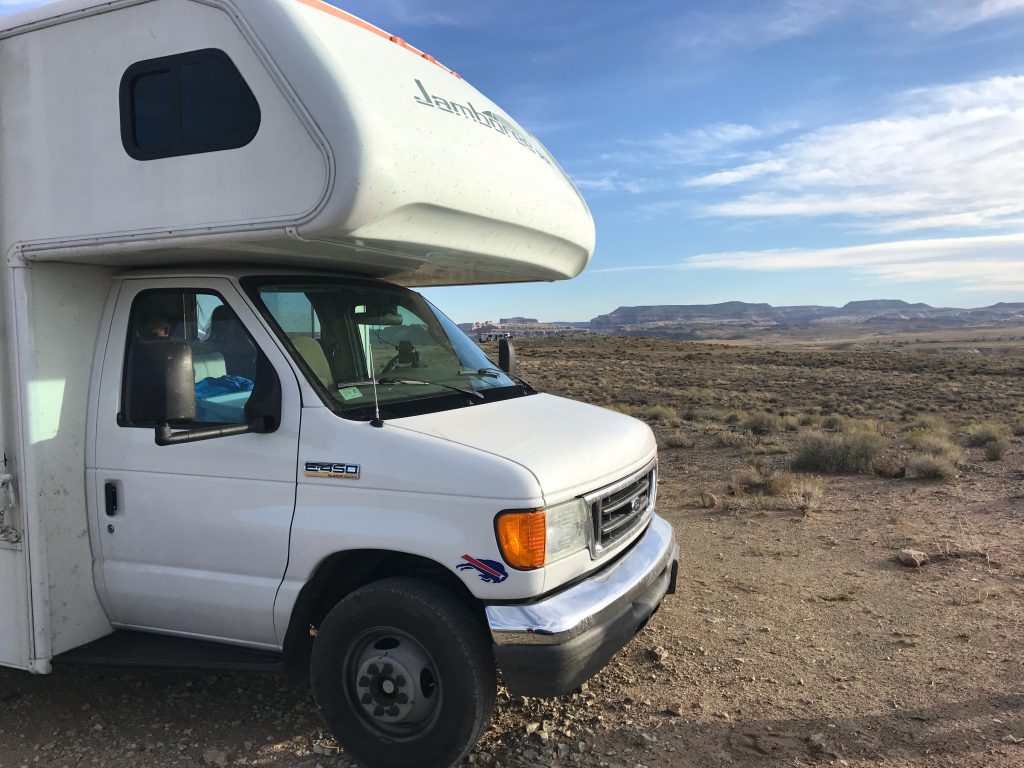 well. except for the trash left by a previous occupant. i mean seriously. who leaves shoes in the firepit?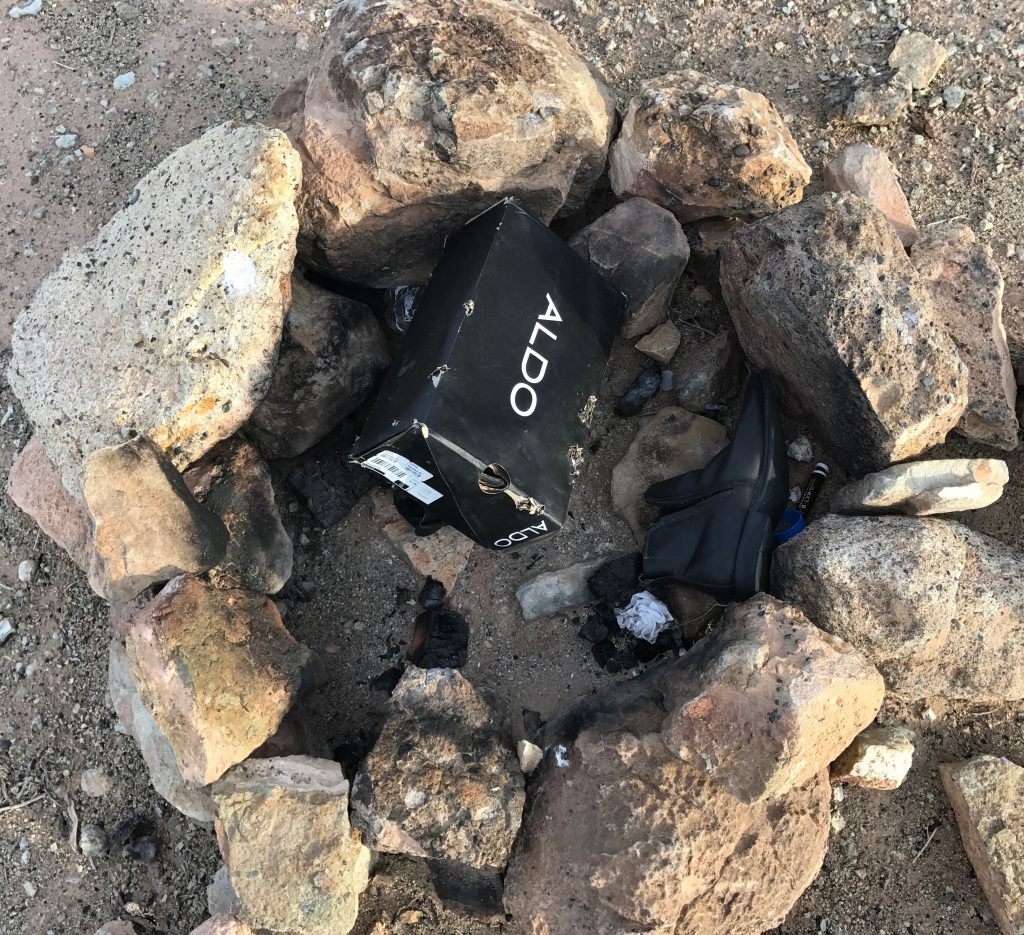 we are getting pretty good at boondocking. we have slowly been accumulating items to make it easier to live with no electric hookups. this brand new propane griddle is our favorite.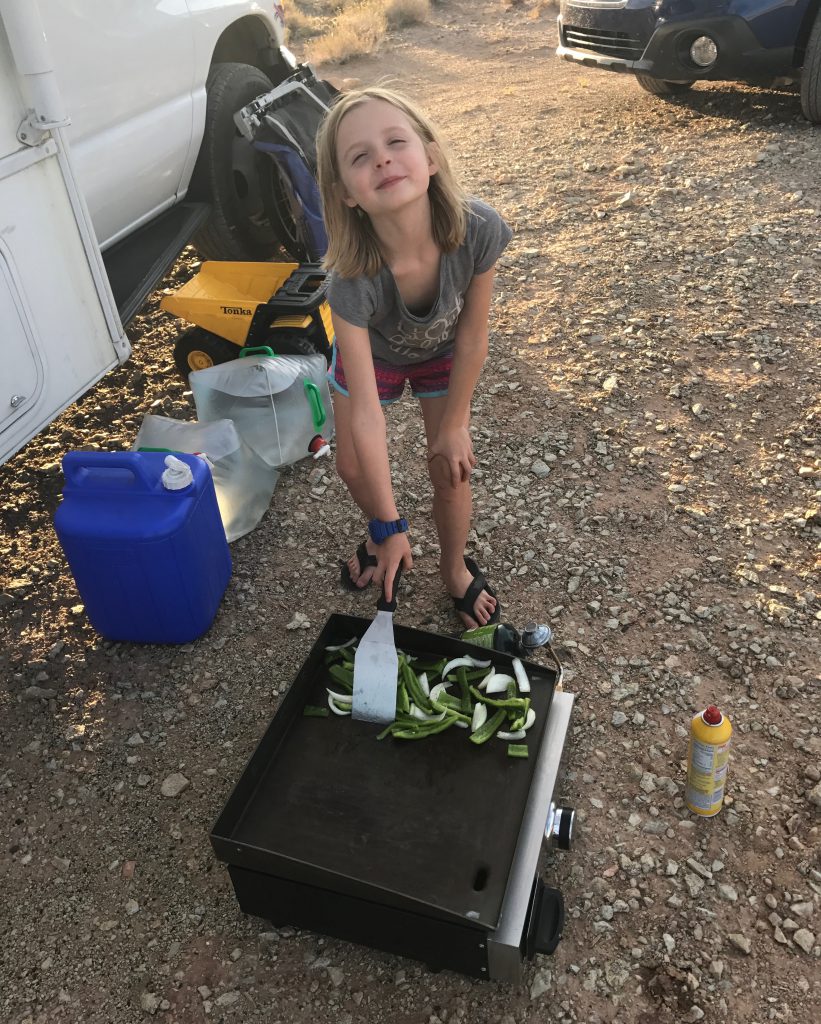 on our first night, in the total darkness, derek took the kids out to look for scorpions. he has a special light to shine so you can see them, since they are pretty much glow in the dark. this guy was about 3/4″ long. it's crazy that you can't see them at all with a regular flashlight.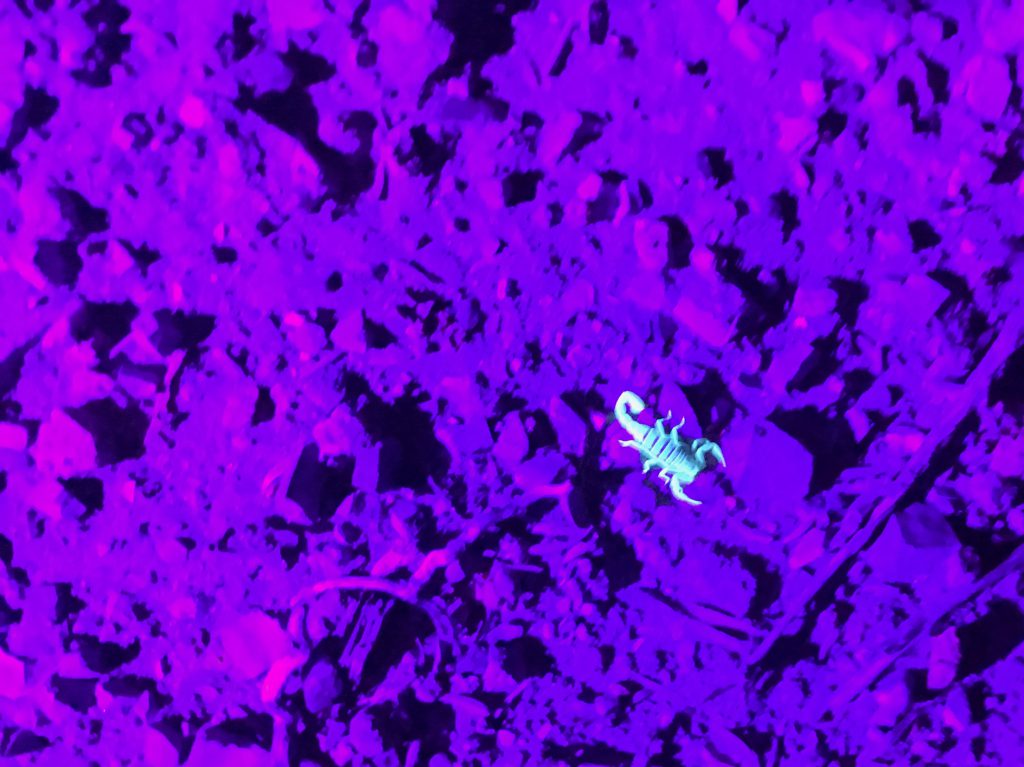 the next morning, back to griddling. we did learn a little lesson that we can't keep this thing on the ground, especially in the windy desert, because sand likes to blow up and stick to the greasy seasoned coating.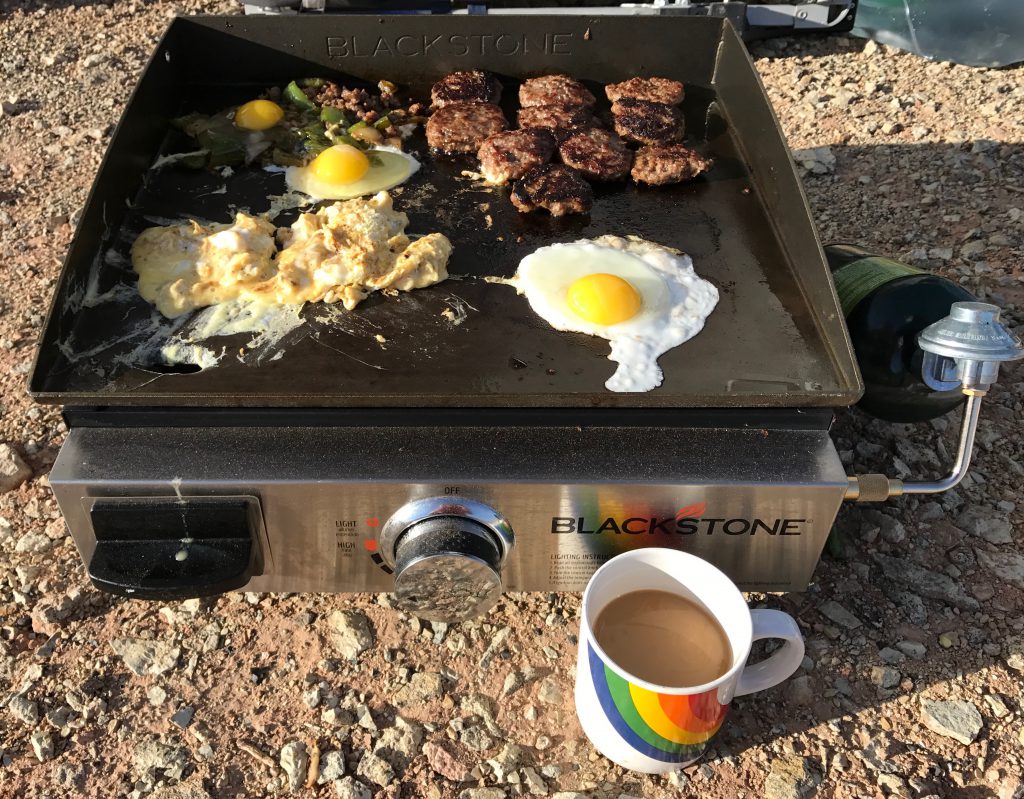 inside. the camper can get pretty cluttered in a short amount of time. eating, playing, schooling, working… it all takes up a lot of space, which we do not have.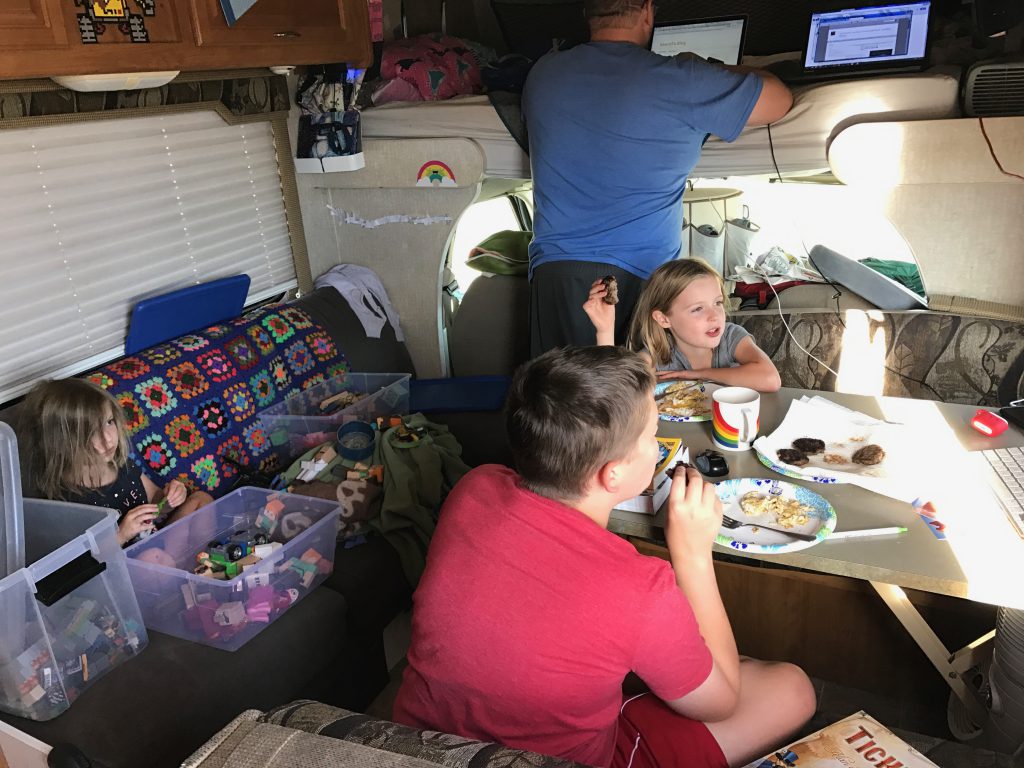 hazel has become fully addicted to minecraft, joining the older two. it's unreal to watch her play it. and she's started her own collection of figurines. alex is her favorite, i think, based on this nesting doll assortment.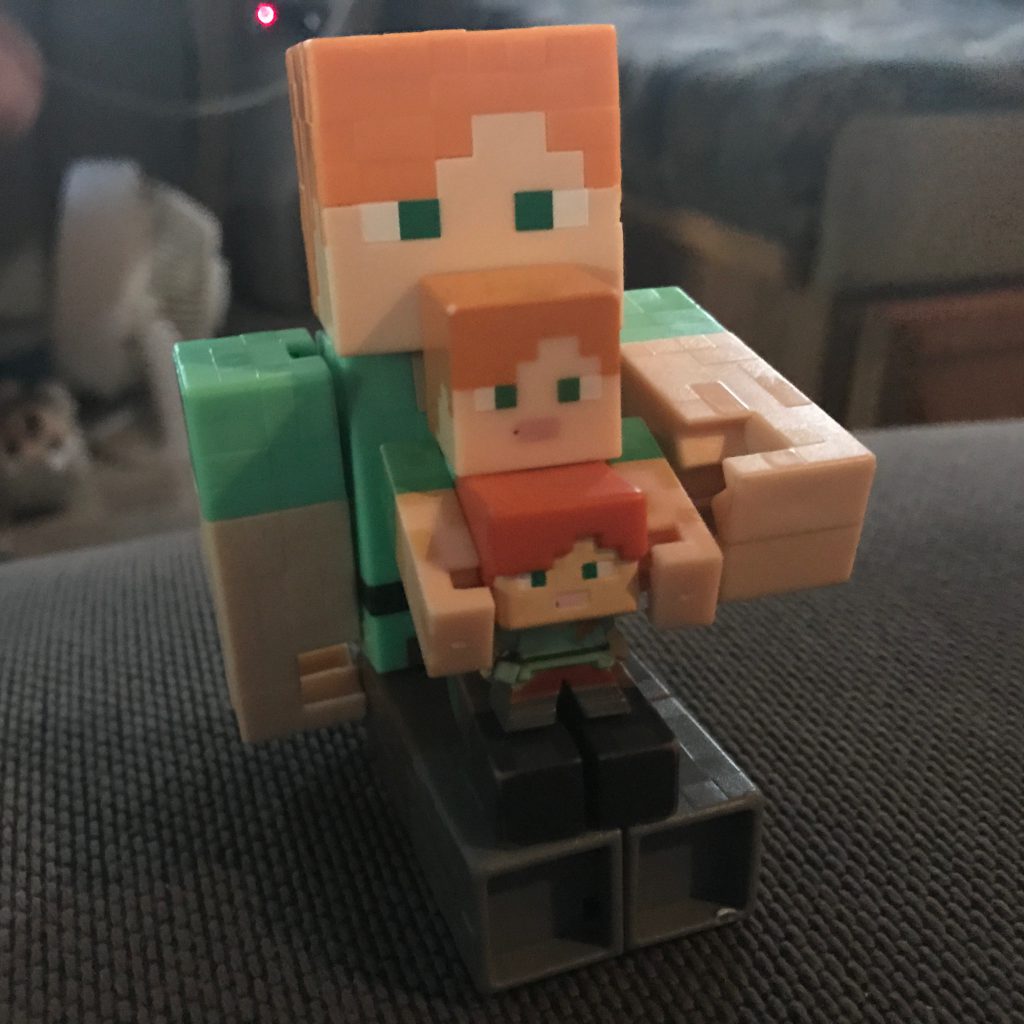 we are very close to a grocery store, so we have not been super great about planning and budgeting our foods, like we normally have to be. on one trip, derek brought home a box of beanboozled jellybeans. basically, for each "pattern", there can be two flavors, one delicious, like peach, and one terrible, like vomit. so it's like jellybean roulette. after the first terrible one for each kid, they resorted to just pinching them open, which was bad enough in itself.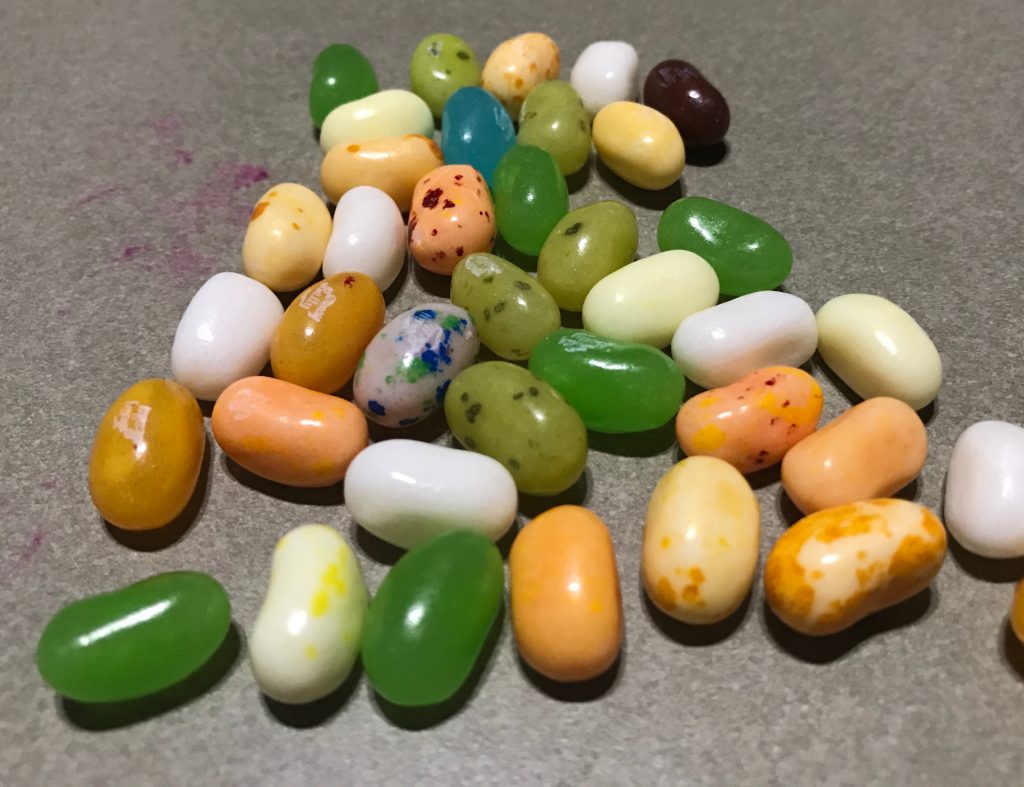 finally. it was our last day of boondocking and it was time to go to an actual rv campground, with hookups (and no views whatsoever). so exciting. our parting view.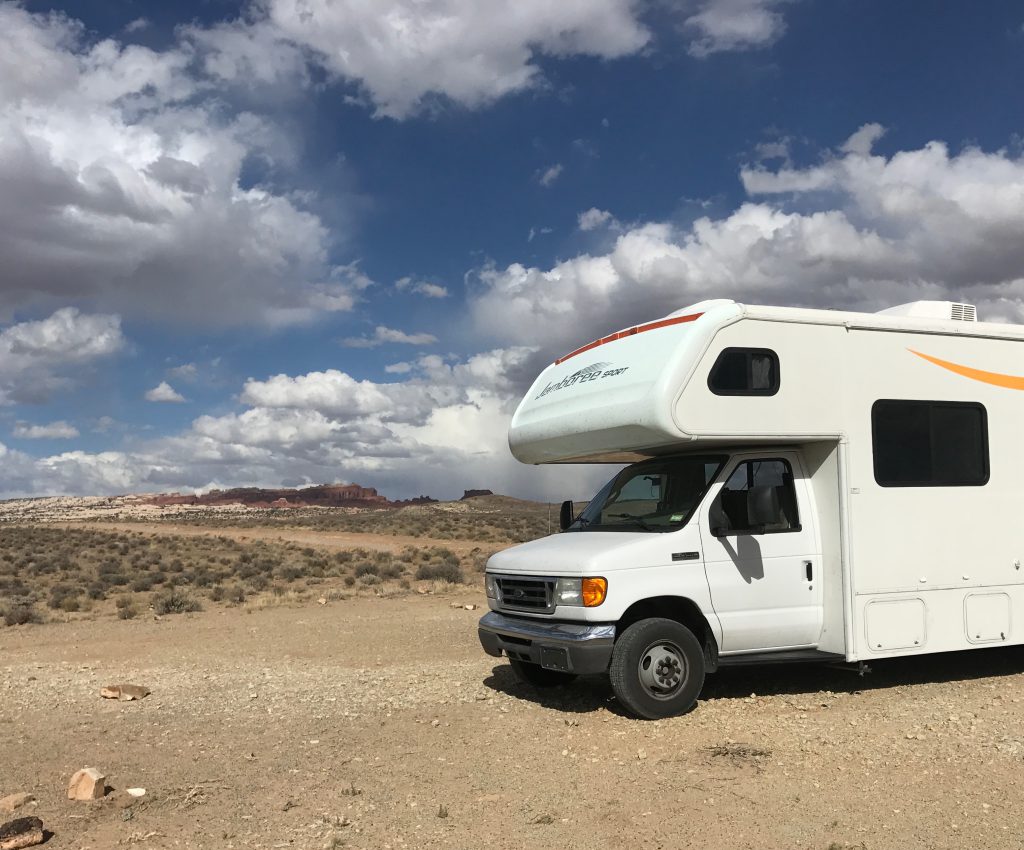 we are still trying to pace ourselves and not do everything all in the first two weeks and be stuck here for two more weeks, bored. so, on monday, after a weekend of adventures, we laid low and did some art. anna is currently in a "bubble letter" phase. and obviously an arch phase too.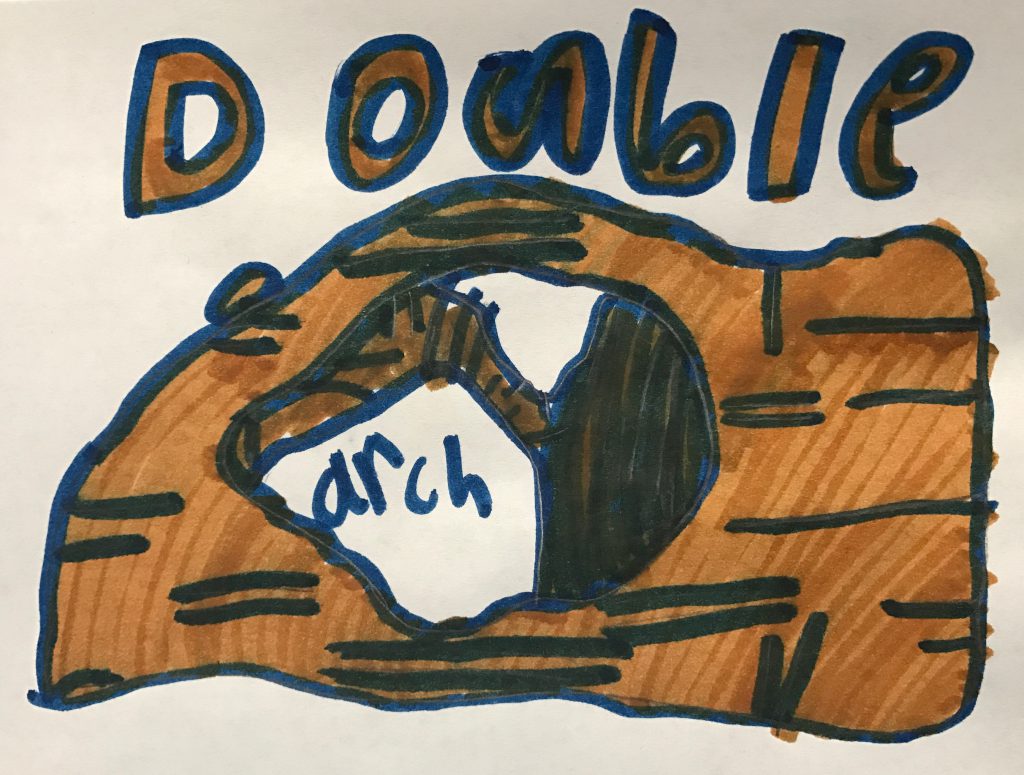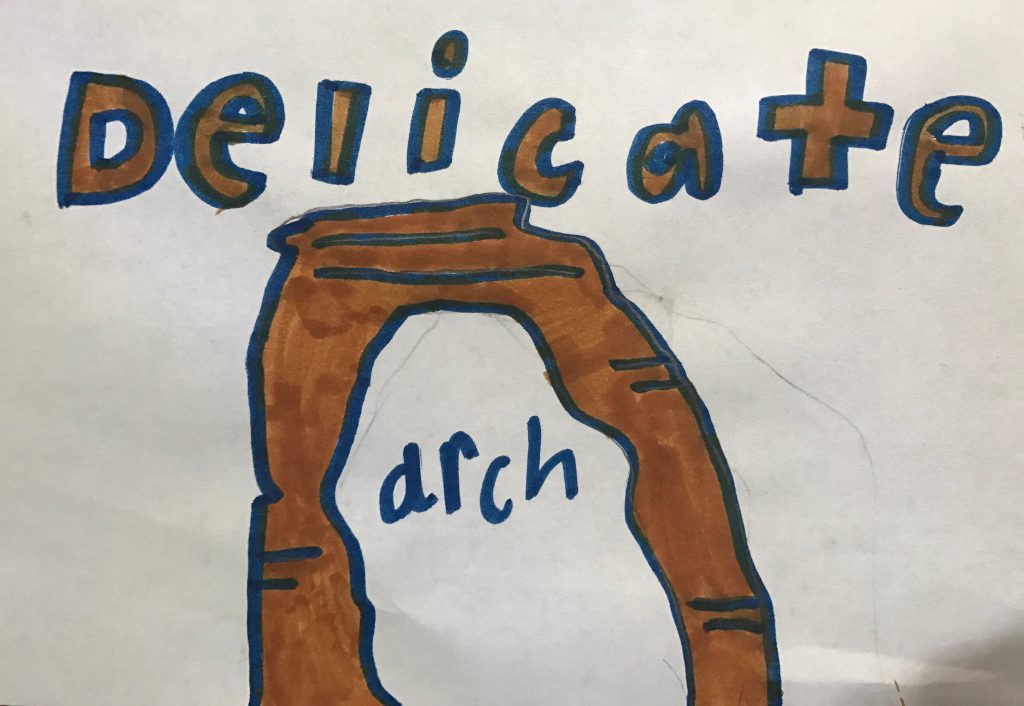 after making marker versions, we switched to watercolors. i'm trying to help her understand that watercolors aren't like other paints/markers/pencils and to use the water/blendy aspects to her advantage. but she's a stubborn one.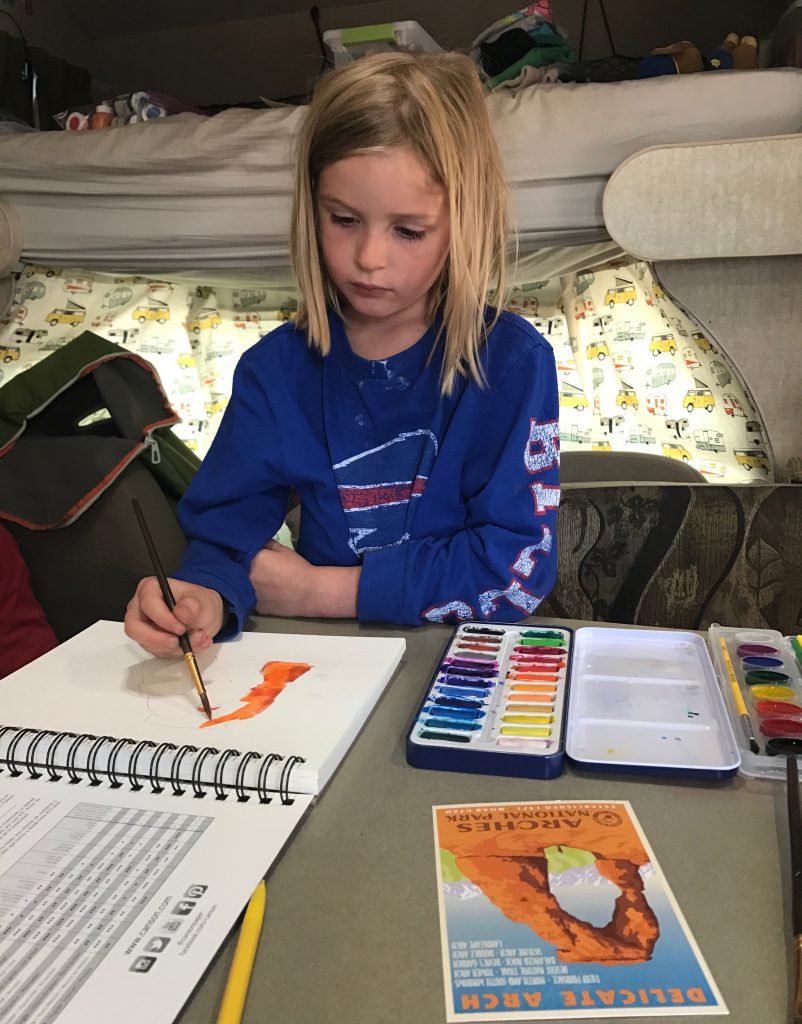 she started out meticulous, but lost patience quickly and rushed the background.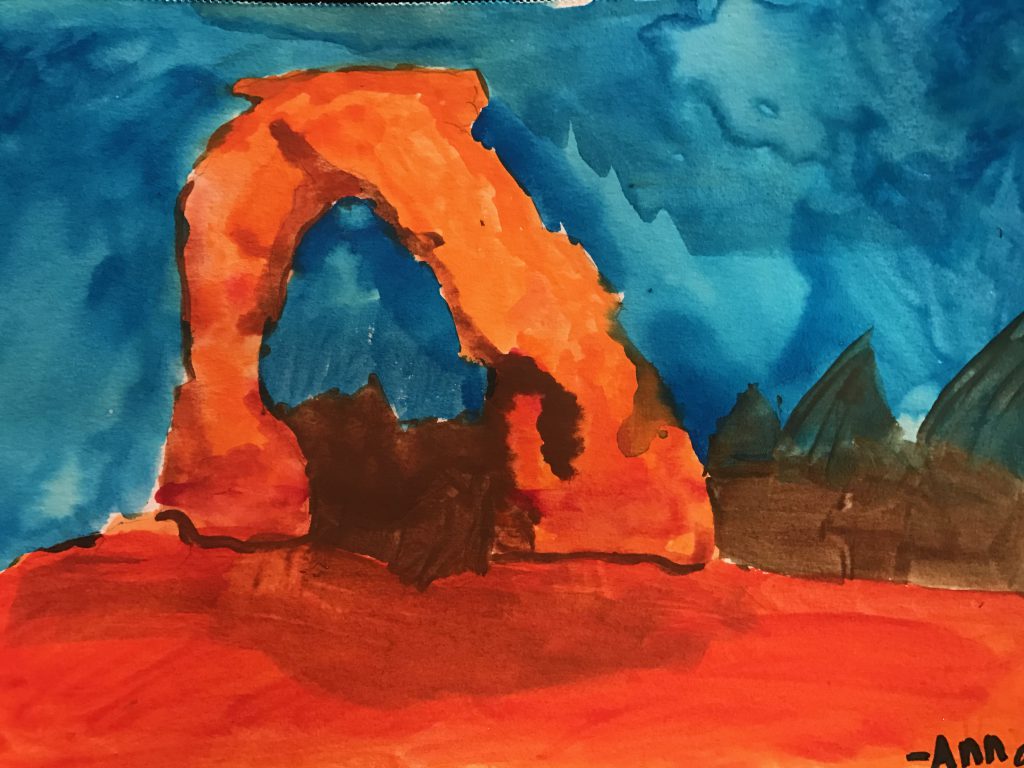 meanwhile, isaac is back working on a minecraft programming course (youth digital). he loves it. but i think in this picture, he was just implementing some ideas he had been sketching out on paper for the last few days. (we have to ration out computer minecraft time, due to the only owning of one computer for all three kids and mom).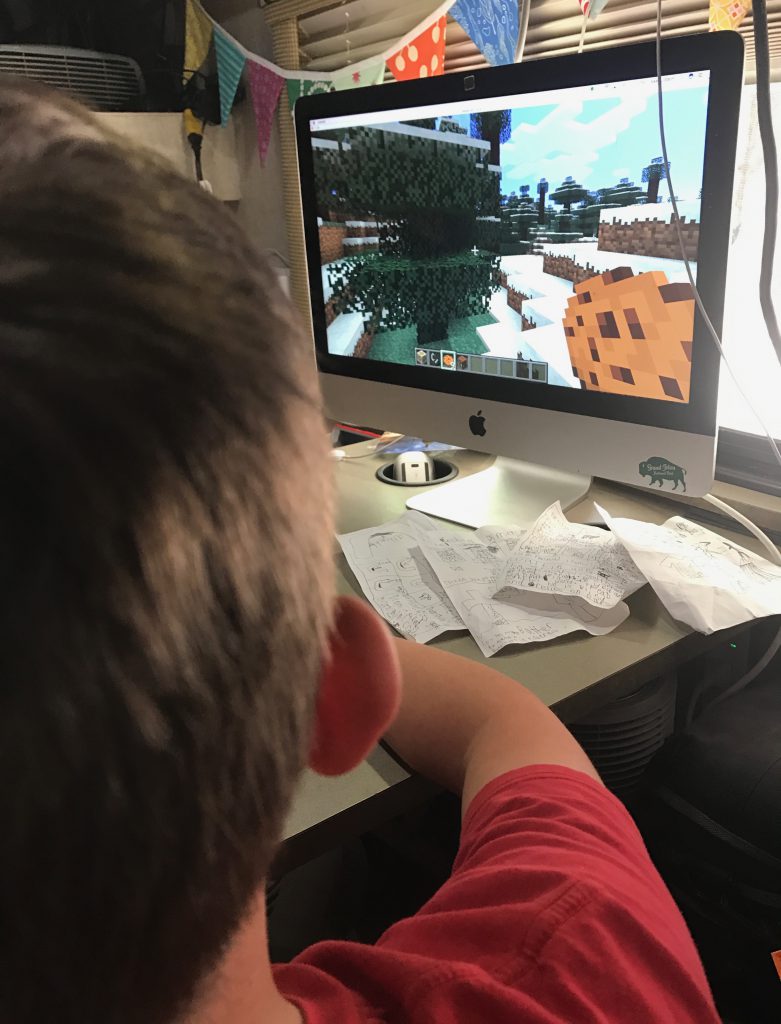 anna and i took a trip into moab to check out some touristy shops. we managed to escape without spending too much money, but i definitely wanted to buy one of each of these super cute prints. lego people doing things in moab. now i want to make sure we take a pocket full of lego guys everywhere we go.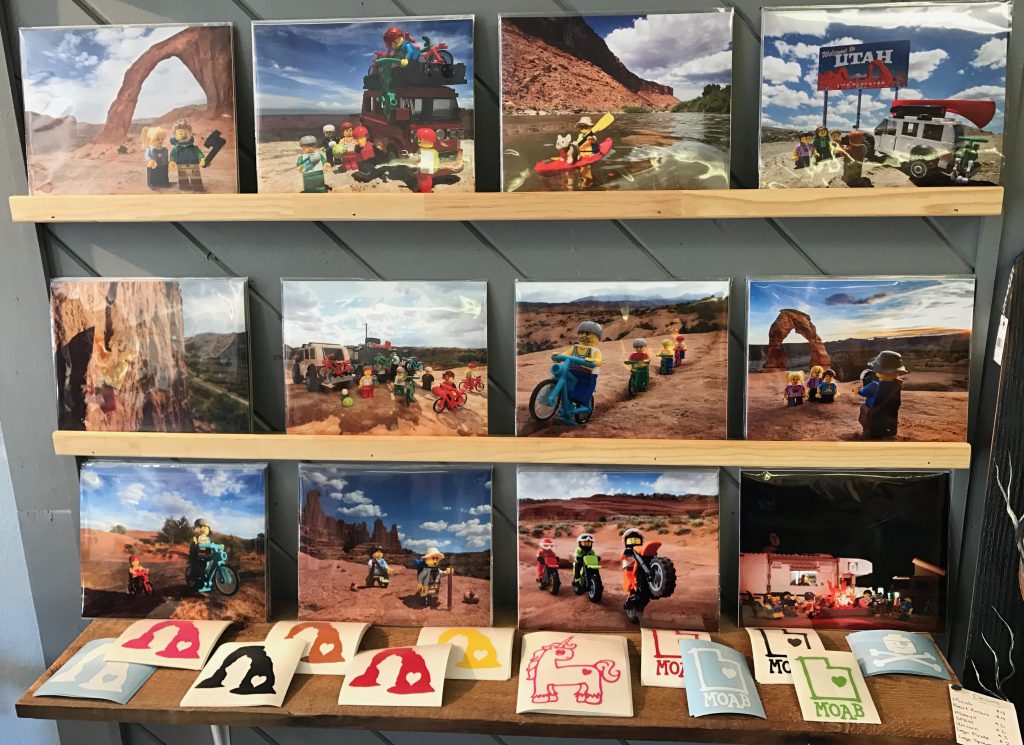 after months (years?) of sending postcards to her friends back home, anna received a letter from her pal nina. she was so excited! if you're reading this and you want to send anna a letter, let me know and i'll get you an address to get it to us.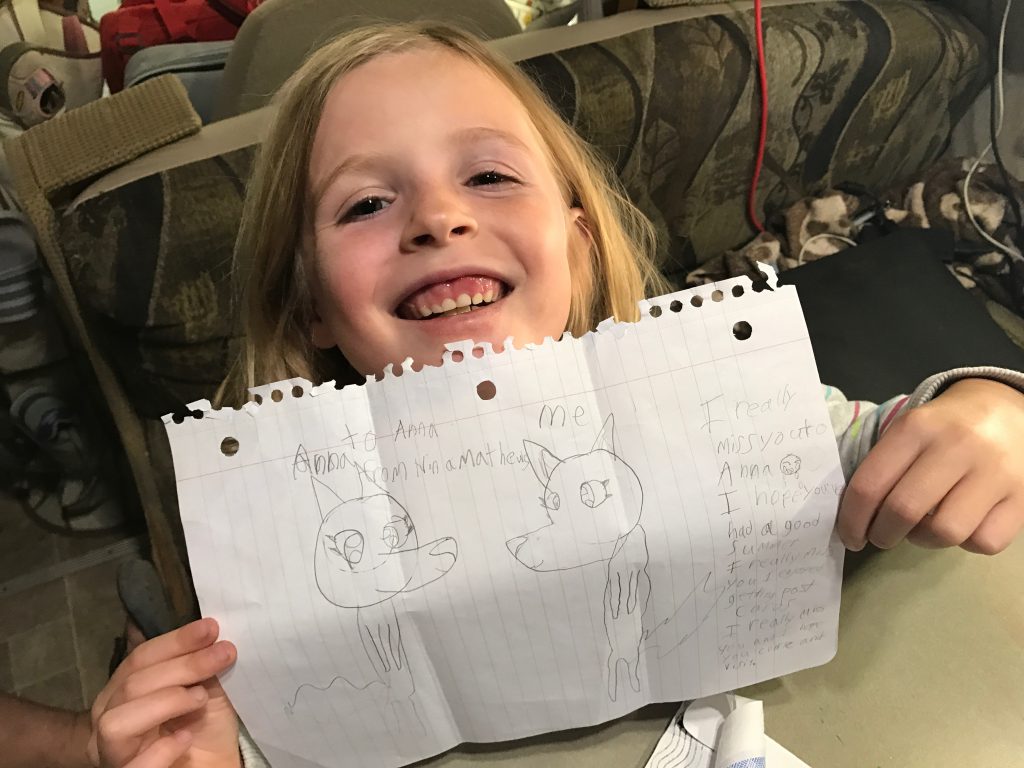 the playground at our campground is pretty close to our site. there's some confusion as to whether or not this means i have to go supervise the kids or not. there seems to be several families who live here, and the kids are a little bit bossy like they own the place. they also like to have fight clubs at the playground and it gets aggressive. so, basically, i wander over if they are there. and if not, we watch from our camper. :). either way. on a night when i was supervising, this was crazelnut.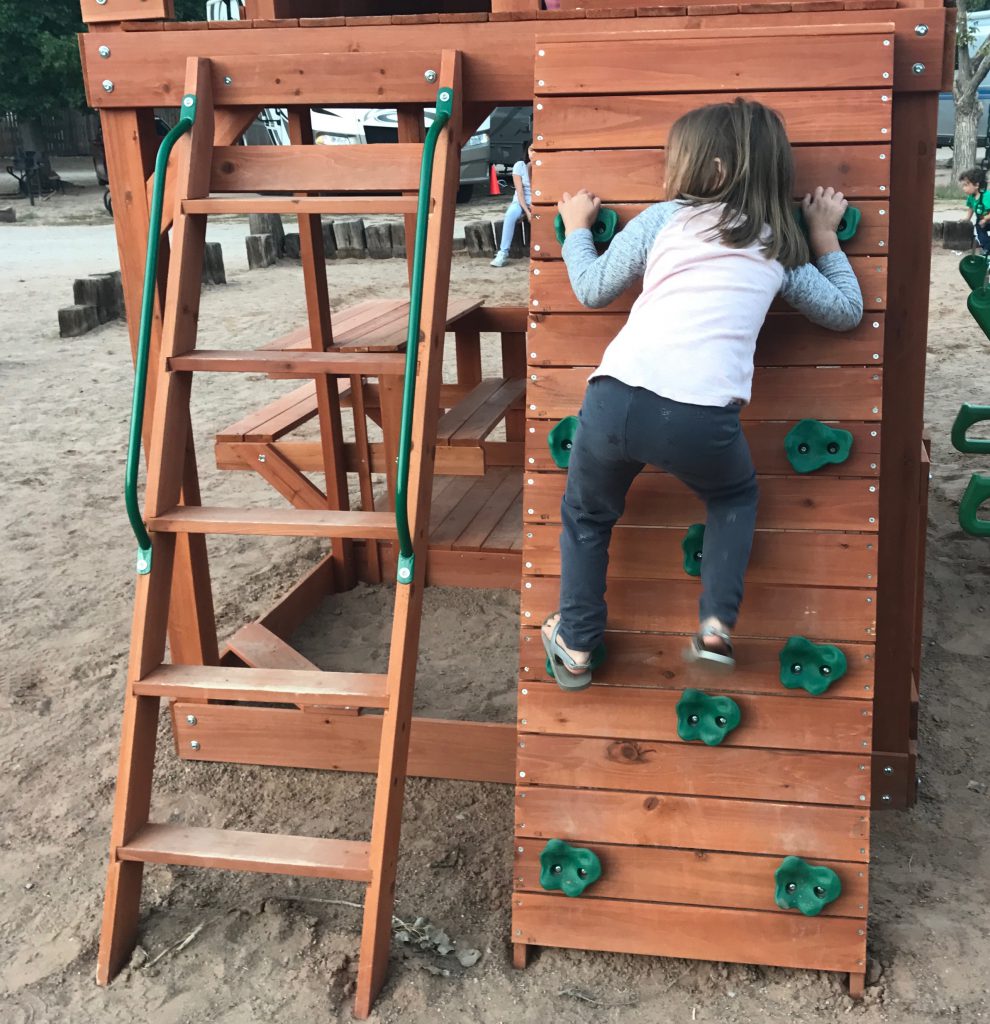 once the kids completed their arches booklets to my satisfaction, i drove them over to get their badges. our ranger was awesome, going through the book with them and asking questions, but not overly scrutinizing them.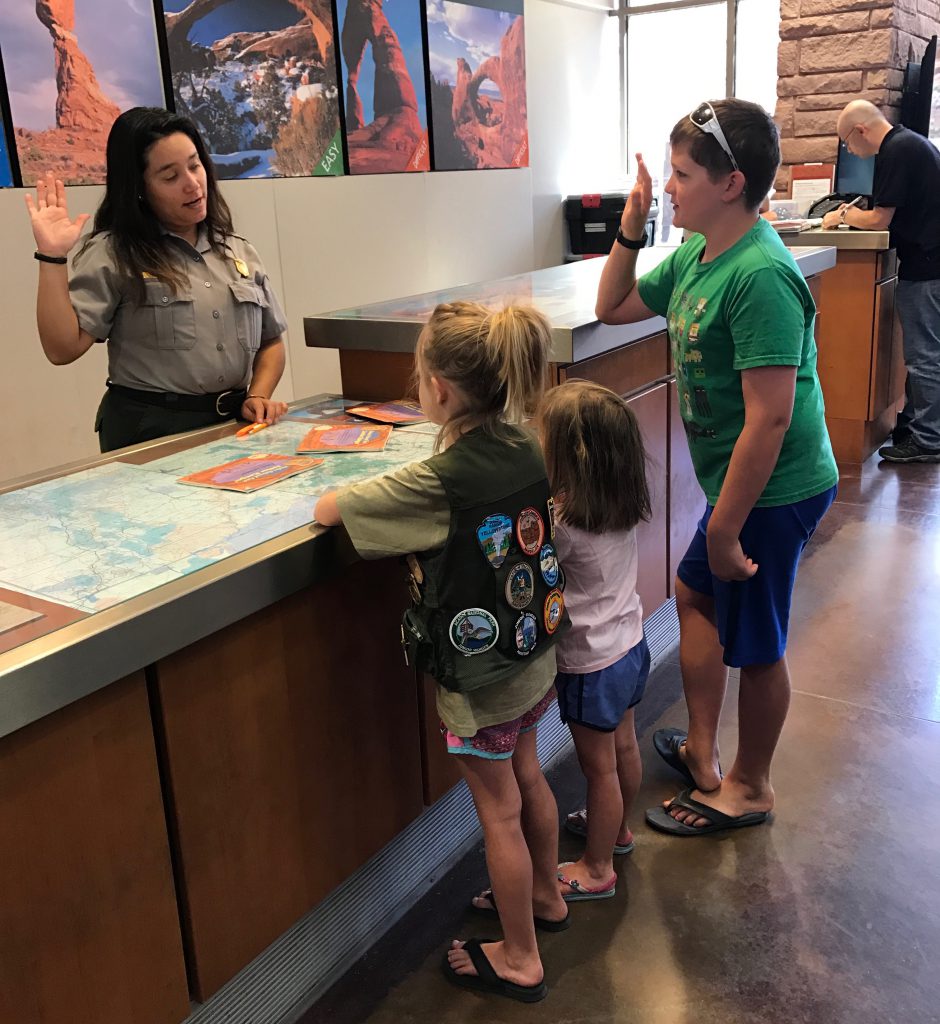 and. some hazel art. to give you an idea of what is going on in her brain. what you are looking at is a half-mom-half-ghost, who is bleeding onto a flower, holding a leash to a dog, with a restaurant sign in the background. or so i'm told.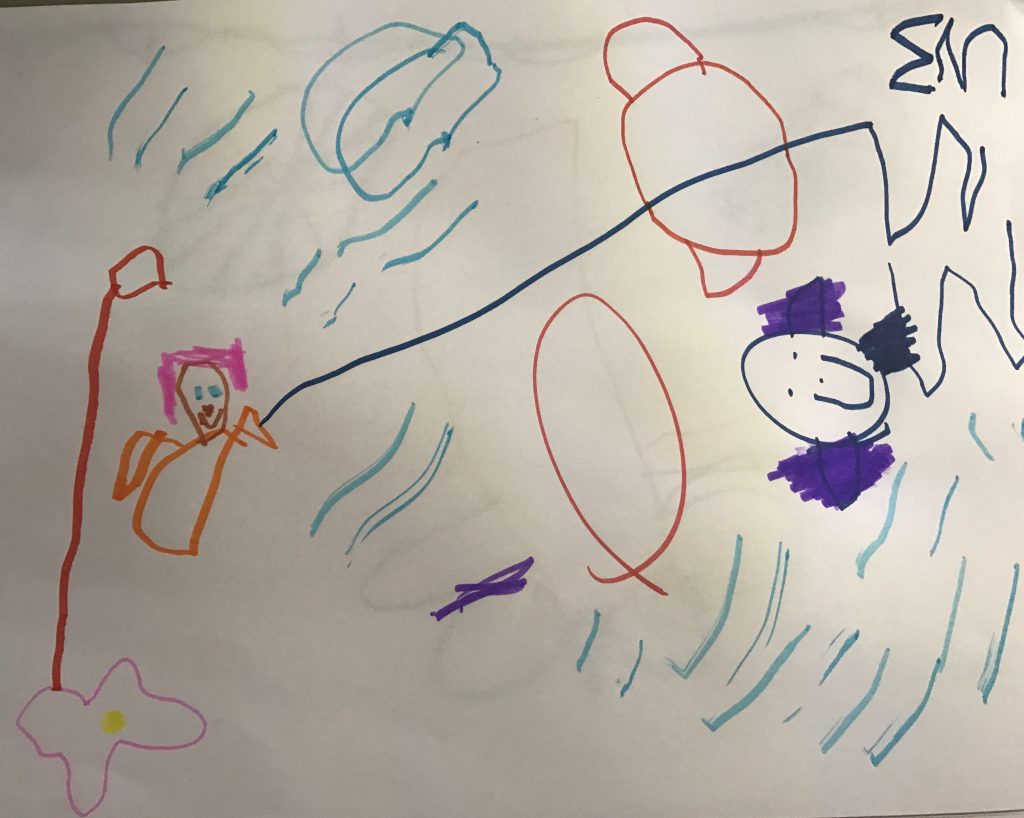 and. the artist herself.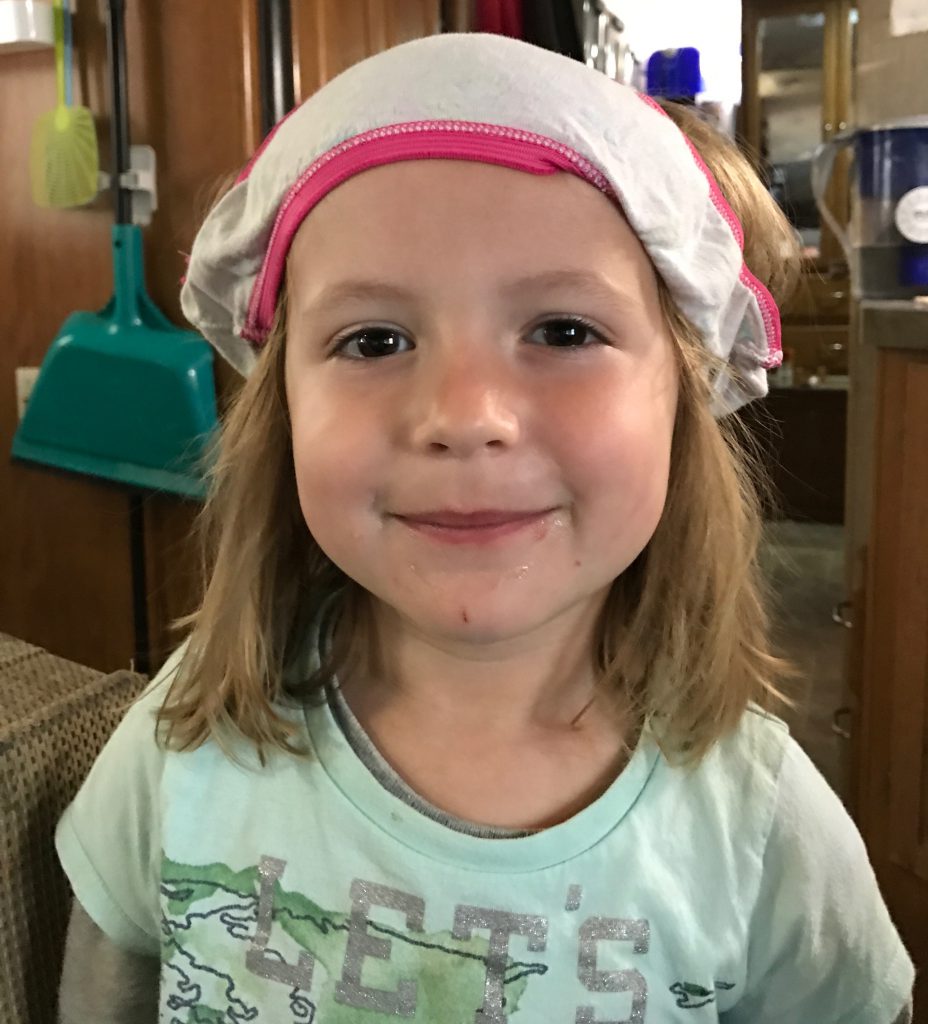 and that about wraps up our last two weeks of general life stuff. we are packing up today, to leave the comfy confines of our full hookup site, for two more weeks of boondocking on blm land. sigh. showers.