we had two weeks in zion, giving derek a full weekend to explore with us. unfortunately, he wasn't feeling great, and i was still a little sore from my angel's landing hike, so we kept it very low-key.
first up, on saturday, we drove out to kolob canyon, which is a way different part of the park.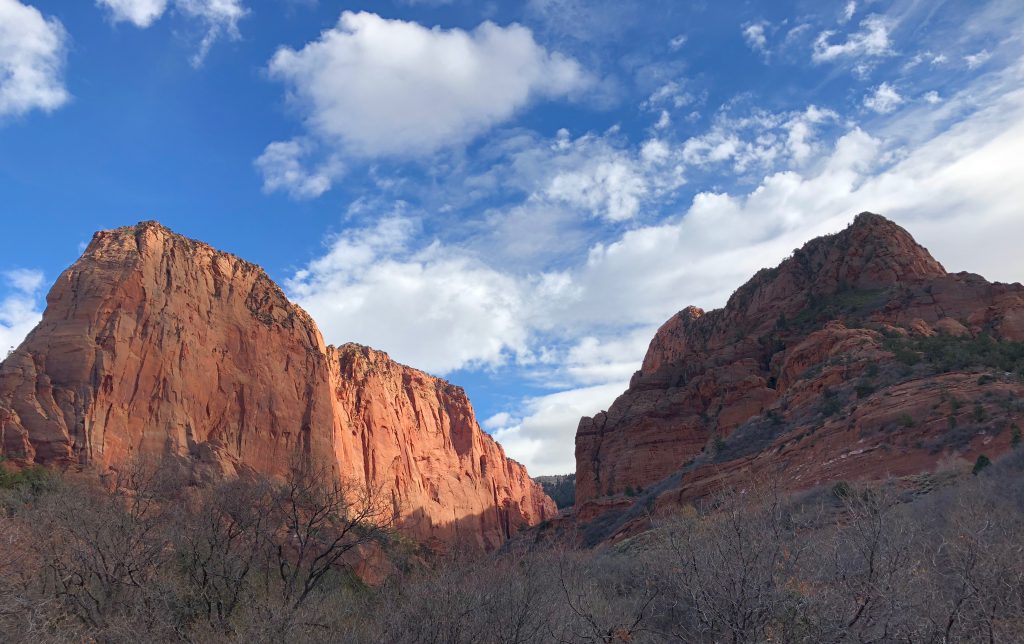 it was very pretty, but we didn't come prepared to do anything but stop and take photos at overlooks.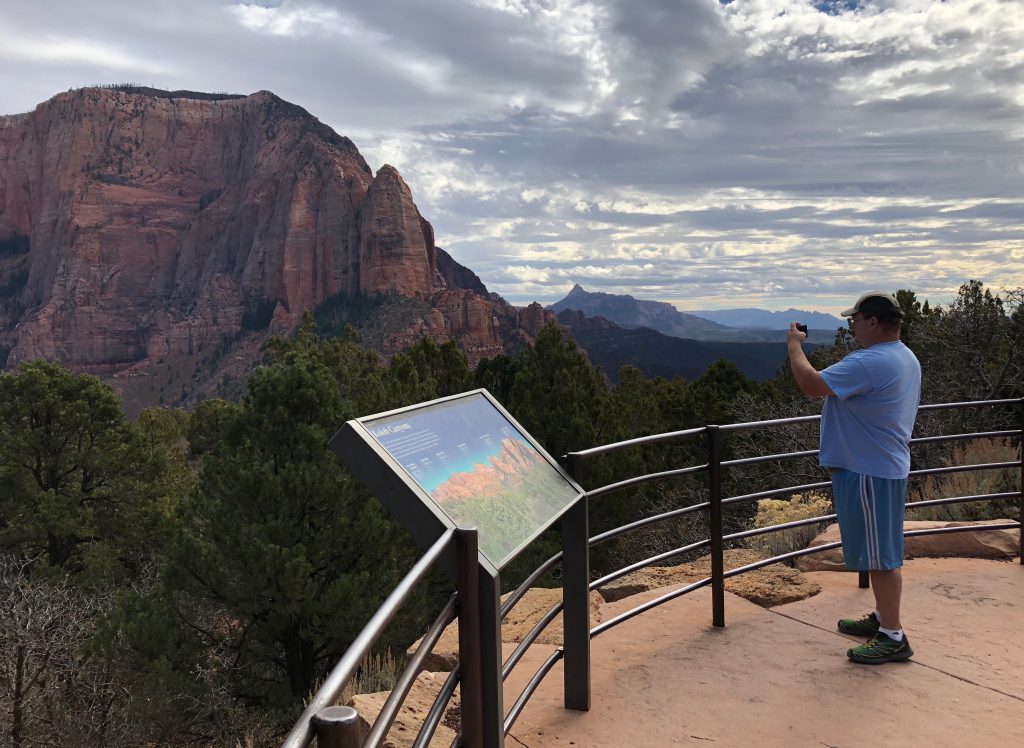 again. the pictures (from my iphone) just don't do this place justice. it is definitely in my top five.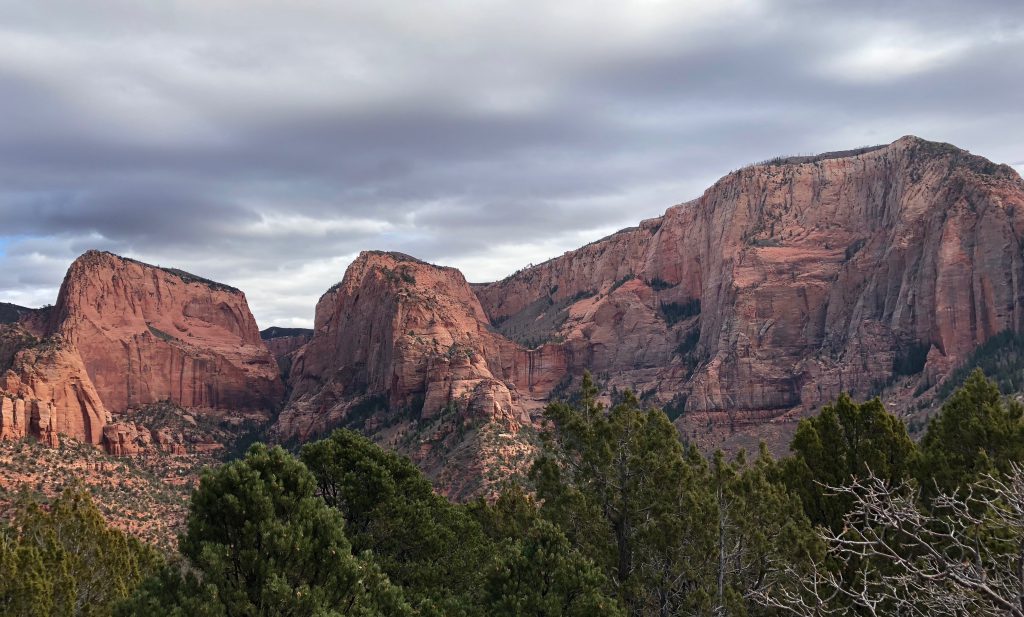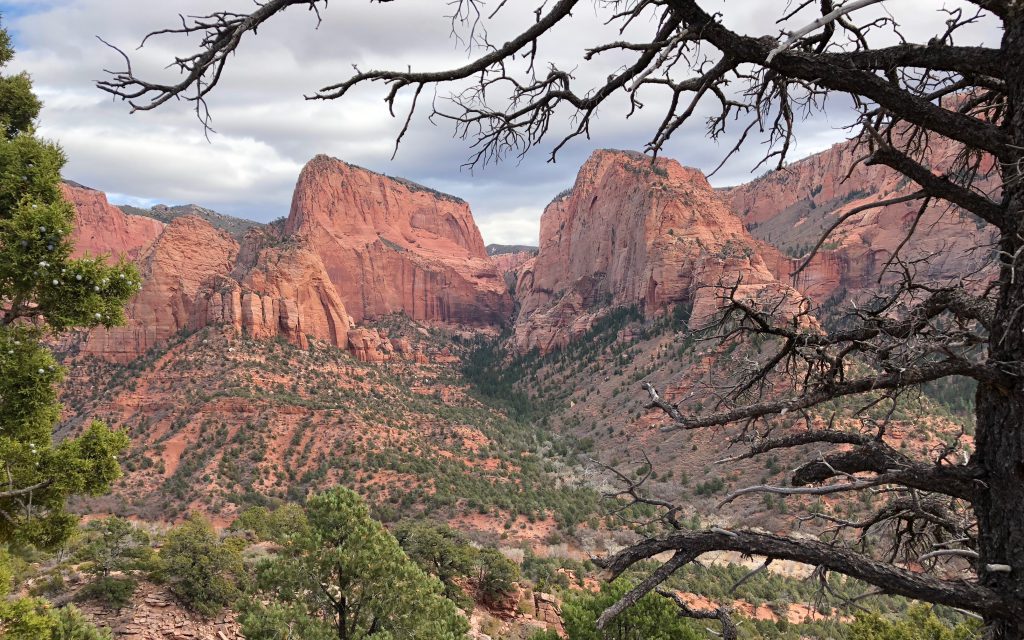 the kids had their ipads and isaac and hazel never even got out of the car. this trip was mostly for derek to see some views on his day off. but, at one spot, anna spotted a rock to climb and quickly hopped out to have a mini adventure.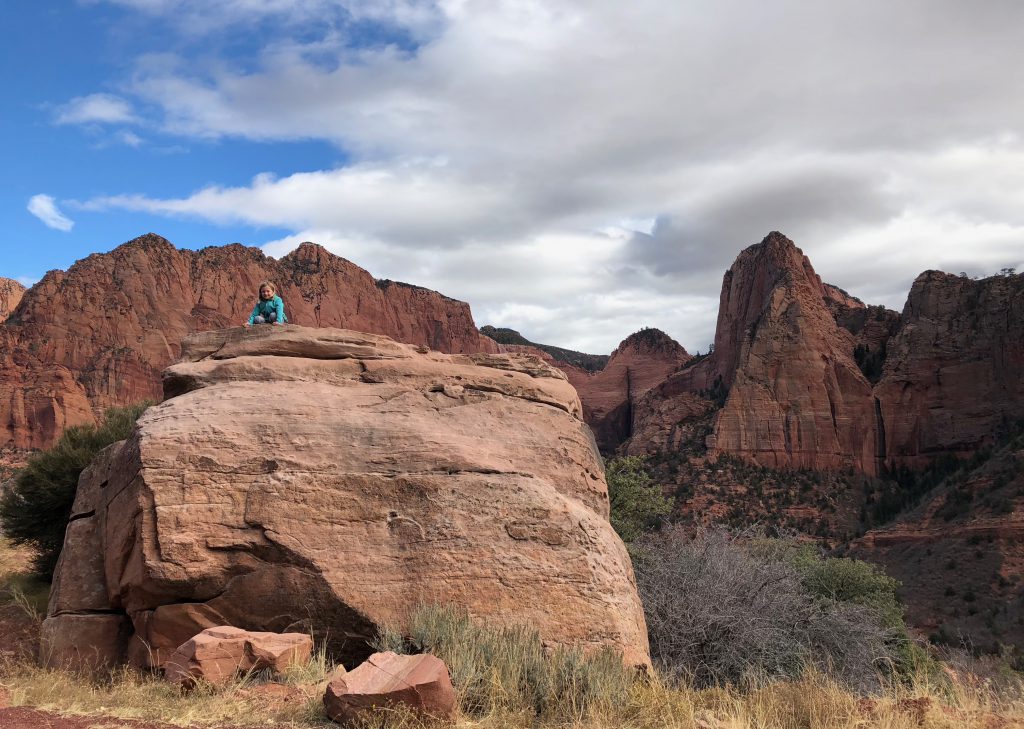 one last parting shot.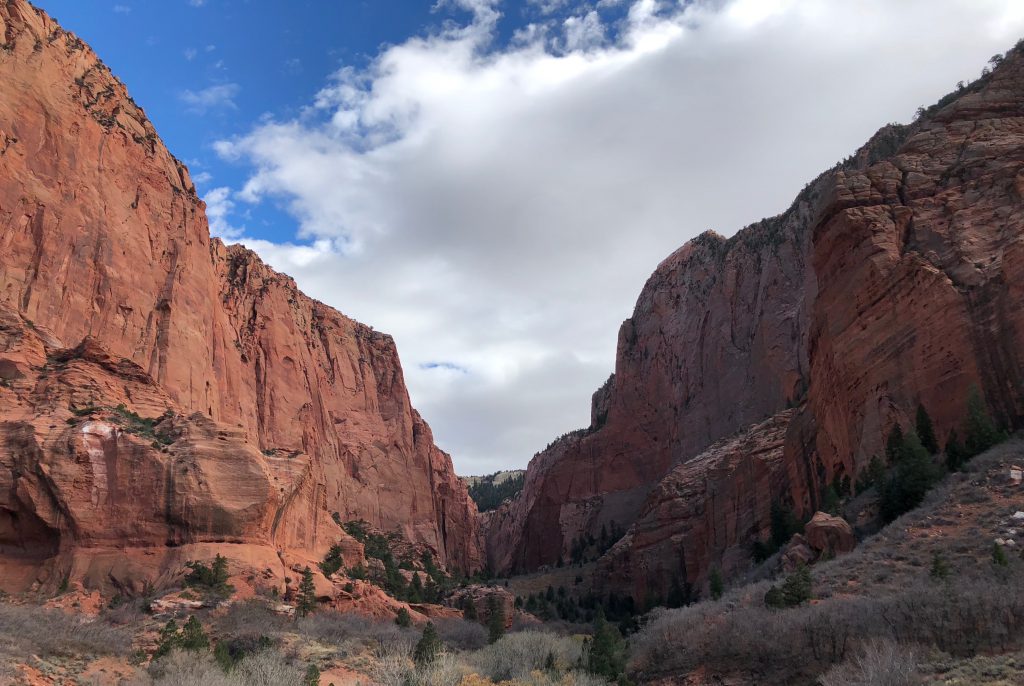 we were actually sort of near a town that had a walmart, so we decided to detour for lunch and to stock up on a few necessities before we settled back into zion. (there's some pretty intrusive road work being done just outside the zion entrance, making coming and going from the park quite an ordeal, so we didn't want to just run back out for something later in the week).
on sunday, we didn't do much all day, but thanks to the time change, the sunset was scheduled for like 5:29, so we decided on an afternoon hike to the canyon overlook trail to maybe catch a bit of the sunset before it got to dark to hike out.
to get there, we got to travel through a mile long tunnel, built forever ago, to get to the east side of the park. the hike is short, but still not without some treacherous drop offs and general danger.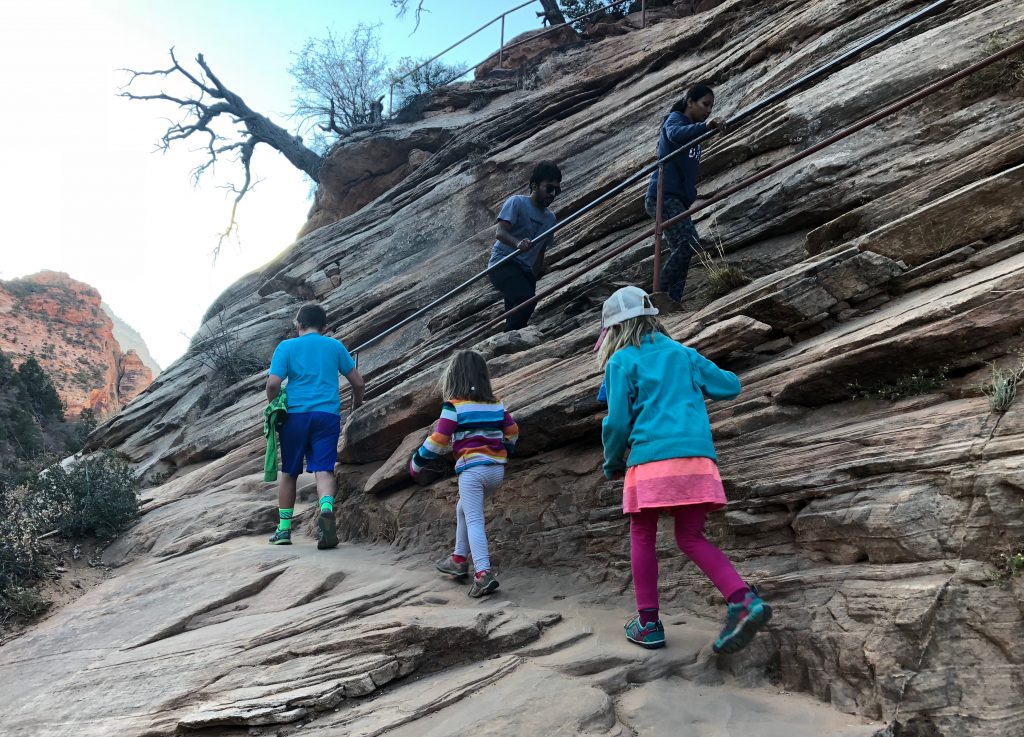 we all survived.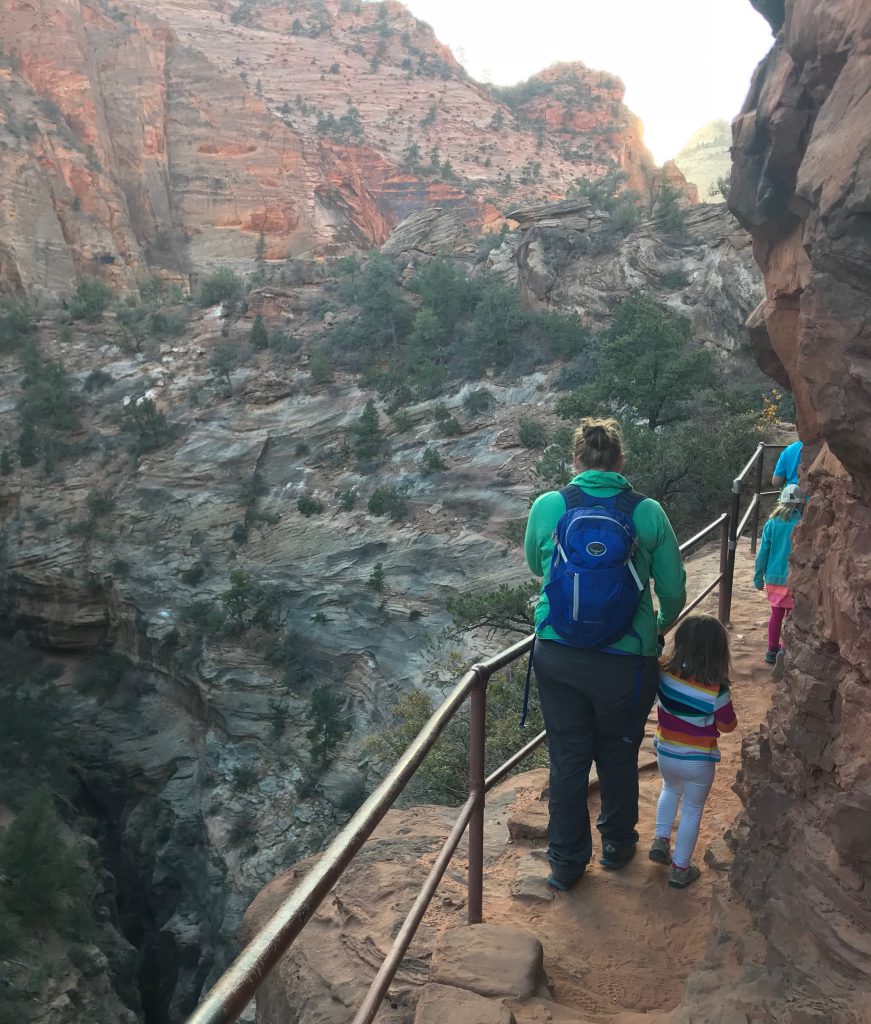 one part of the trail passes through an alcove, overlooking the canyon.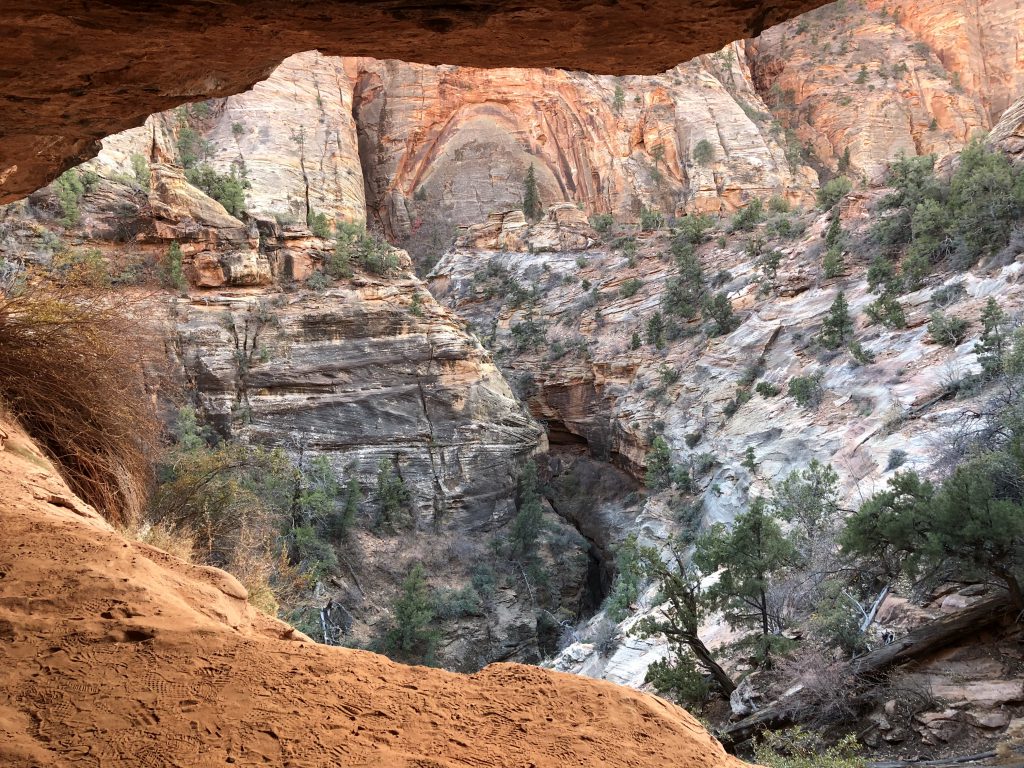 then we reached a spot where we could let our guard down and hop around a bit (and play american ninja warrior).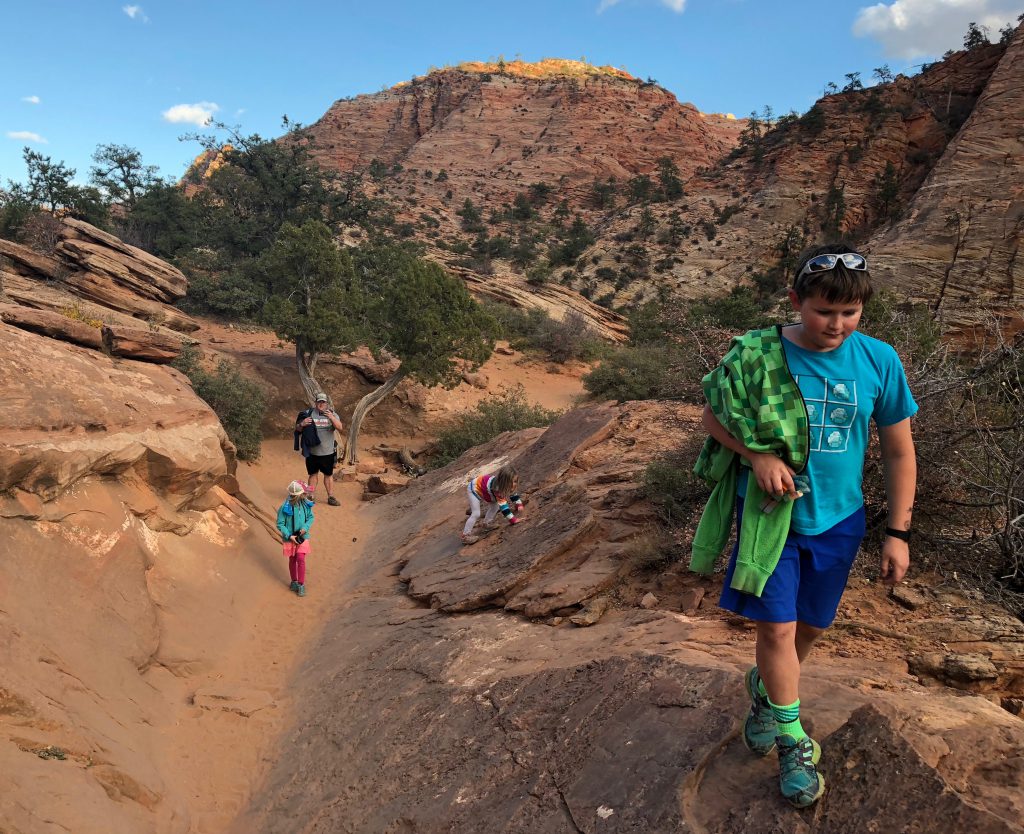 almost there… the final climb.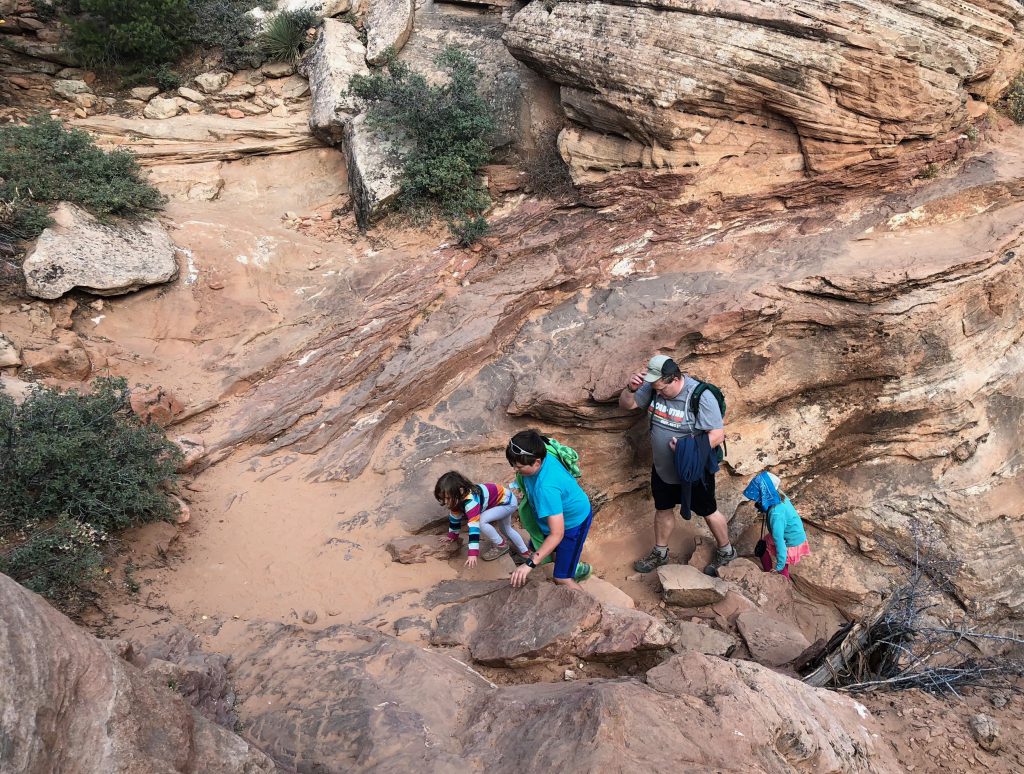 and, behold, the canyon overlook…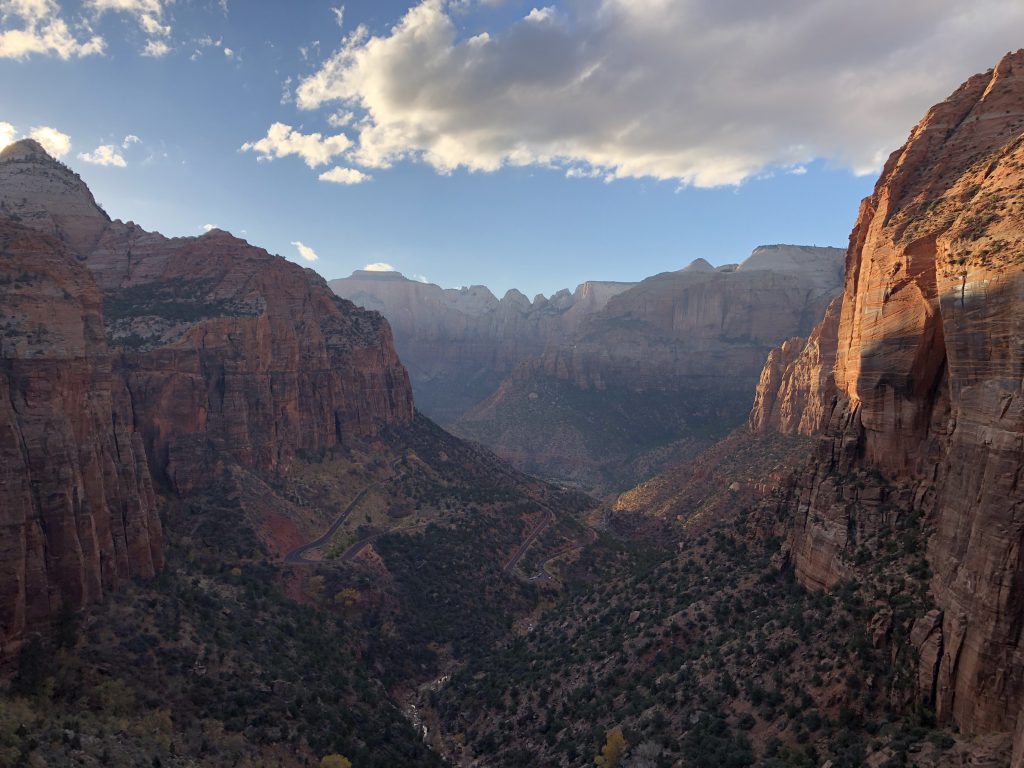 there were lots of places to climb and act crazy at the top, but it was all a little stressful, with the crazy drop looming nearby.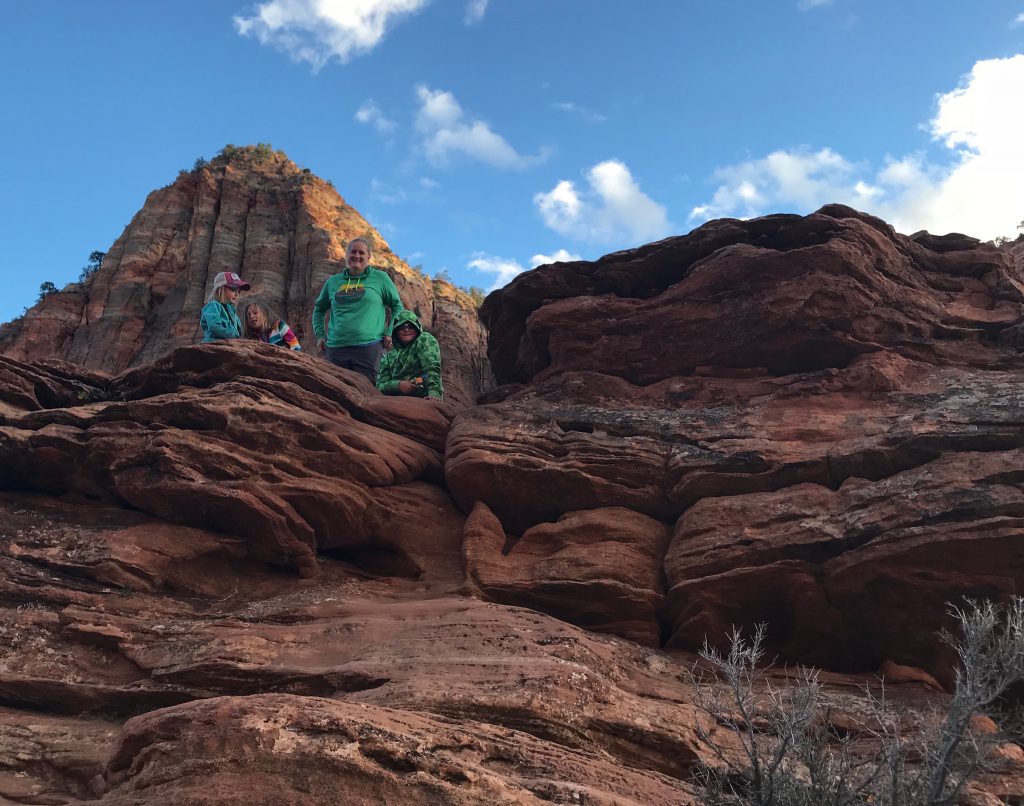 anna insisted on scooting up on this rock, the highest reachable point, but she had enough sense to stay to the back of it where one would not fall to their death.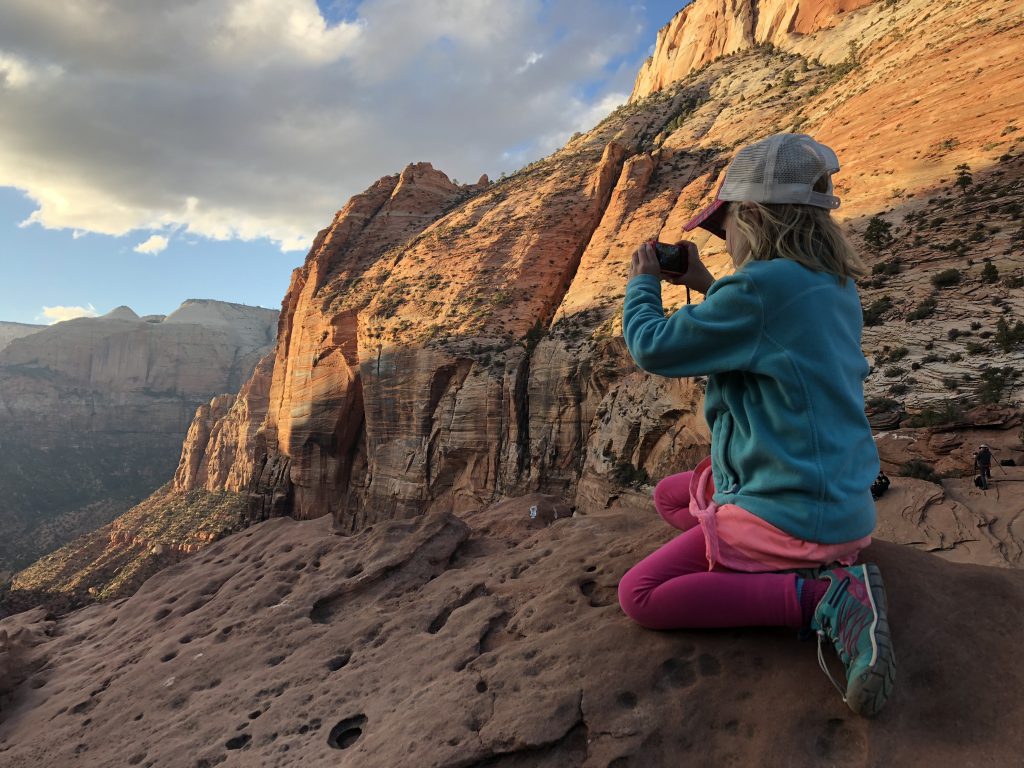 brave.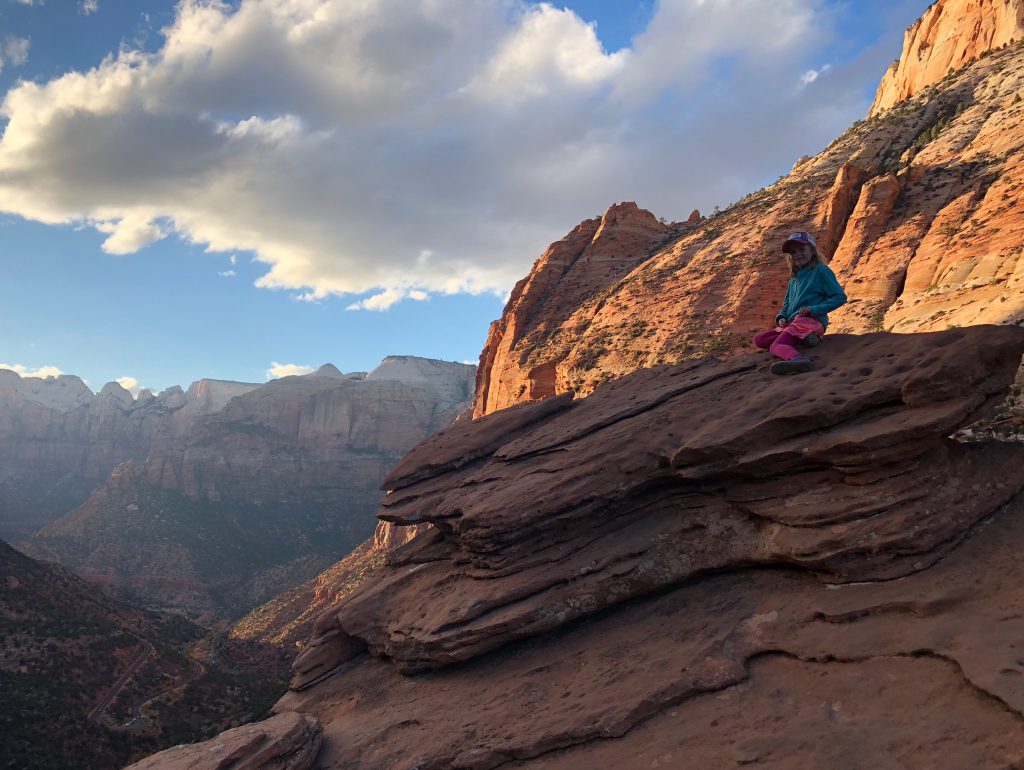 we all scooted to a spot that sort of looks dangerous, but isn't, to get this pic of us all pretending to stare off into the distance.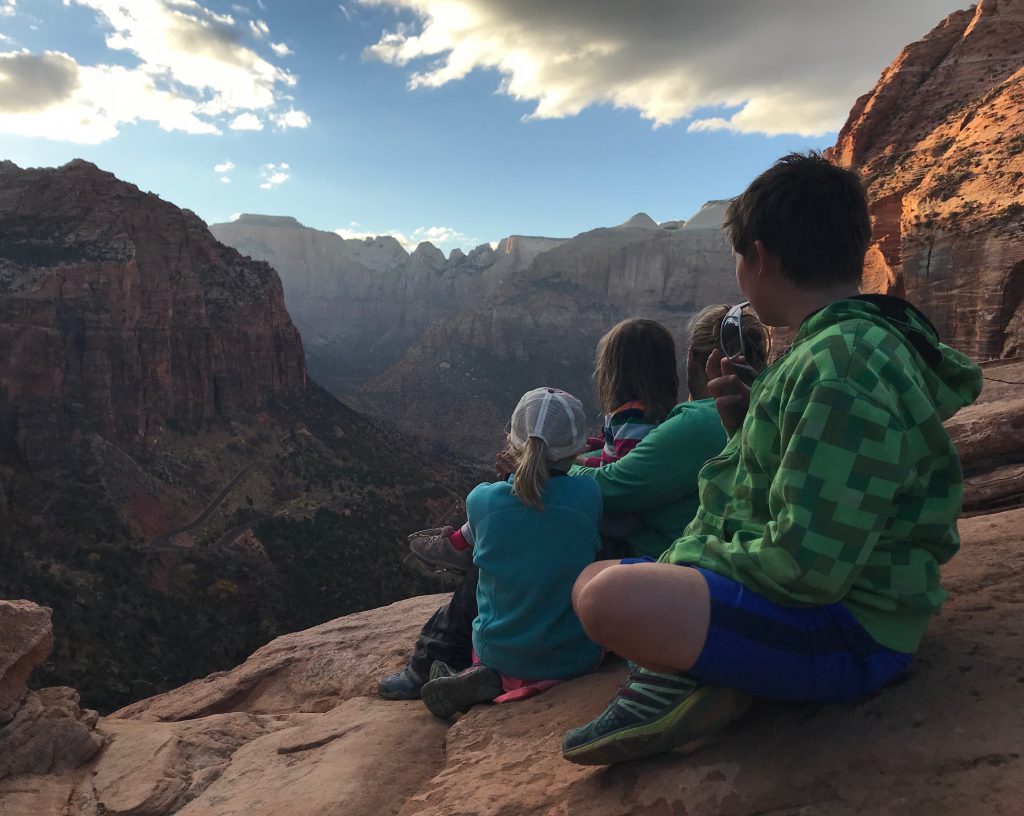 family pic, taken by a friendly stranger.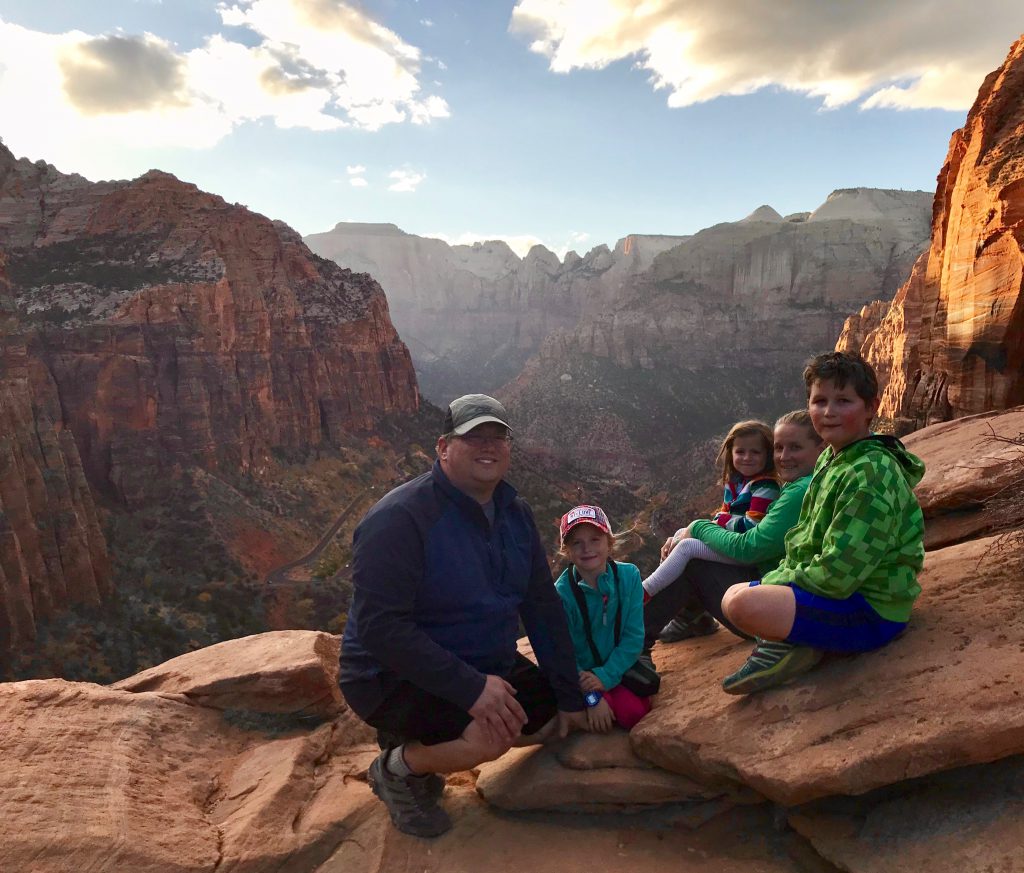 all of the goons, frolicking about.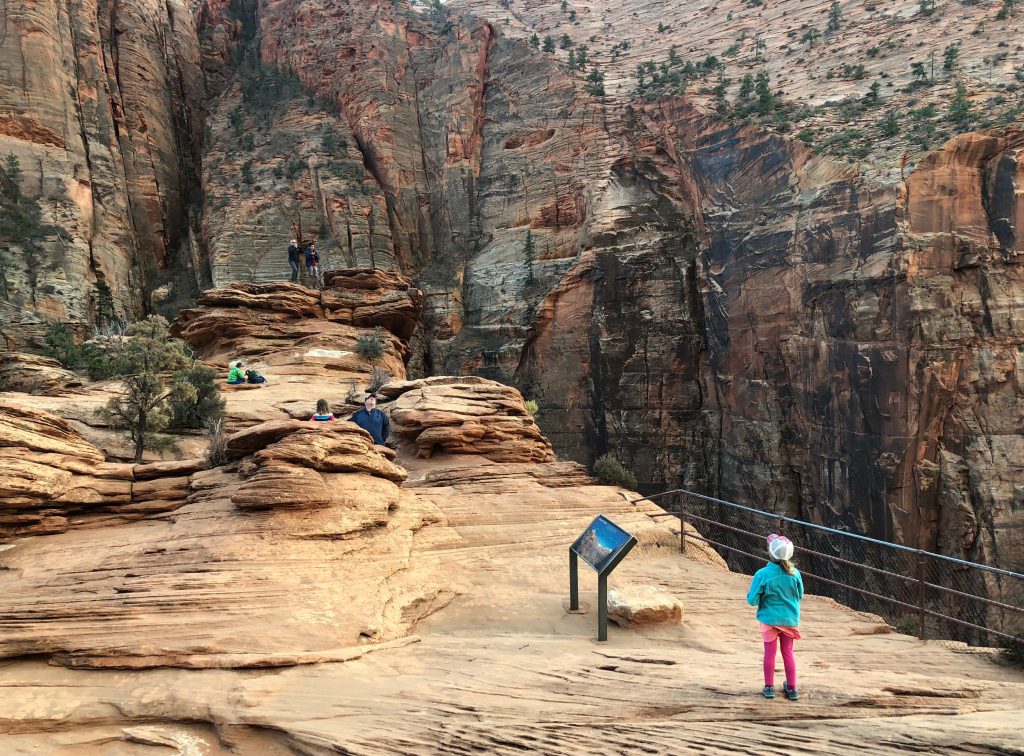 water break. i only posted this picture because of hazel. what is she even doing?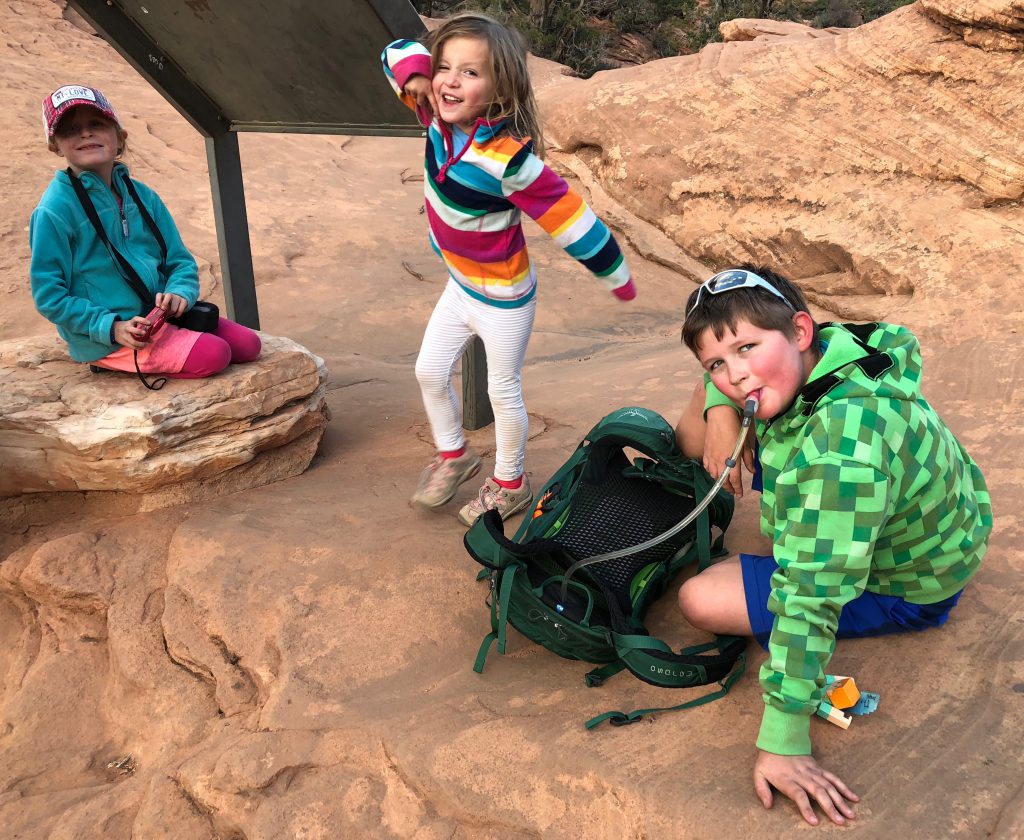 we decided to leave as the sun was beginning to set. the running around was getting me stressed. and i didn't want to be hiking back in the dark. plus, i knew the kids wanted to climb on stuff on the walk back. so, we departed. of course, after we left, the sky became super awesome, but i was able to climb to a point to get this shot, so it was a decent compromise, i guess.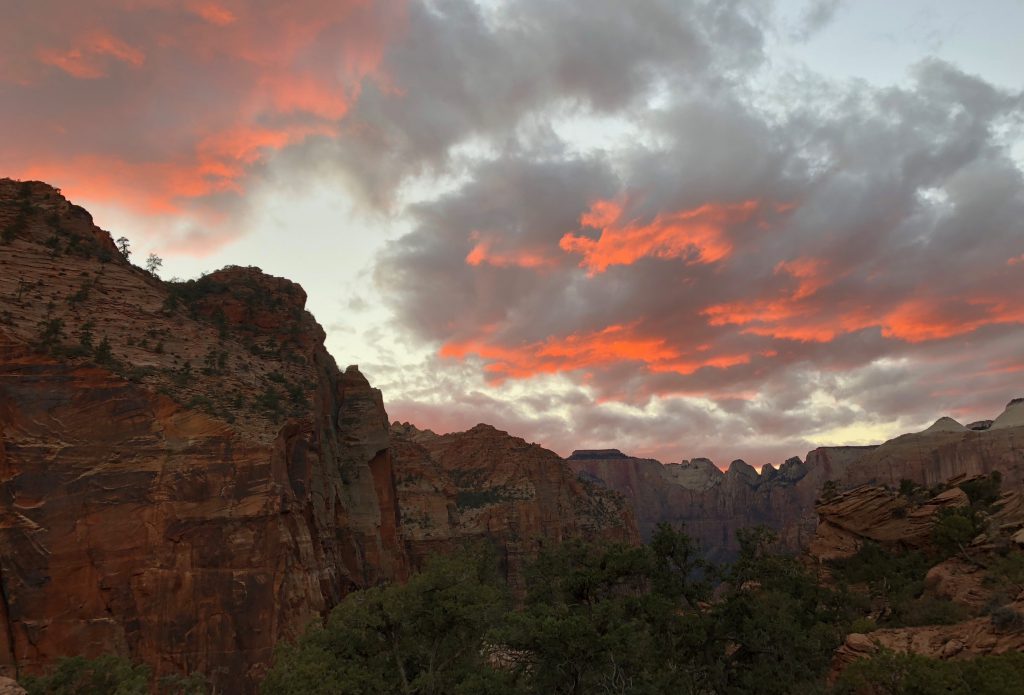 the sky began to get dark quickly at this point, so we hustled out of there. thus concluding our weekend adventures.