our annual gingerbread decorating, coincided with hazel's birthday, at her request. for the second year on the road, we picked up a set of four mini gingerbread houses, due to space considerations, and much to the dismay of the lidkids. and then, we loaded up arthur christmas and not a charlie brown christmas, much to my dismay.
and here's the happy decorating crew.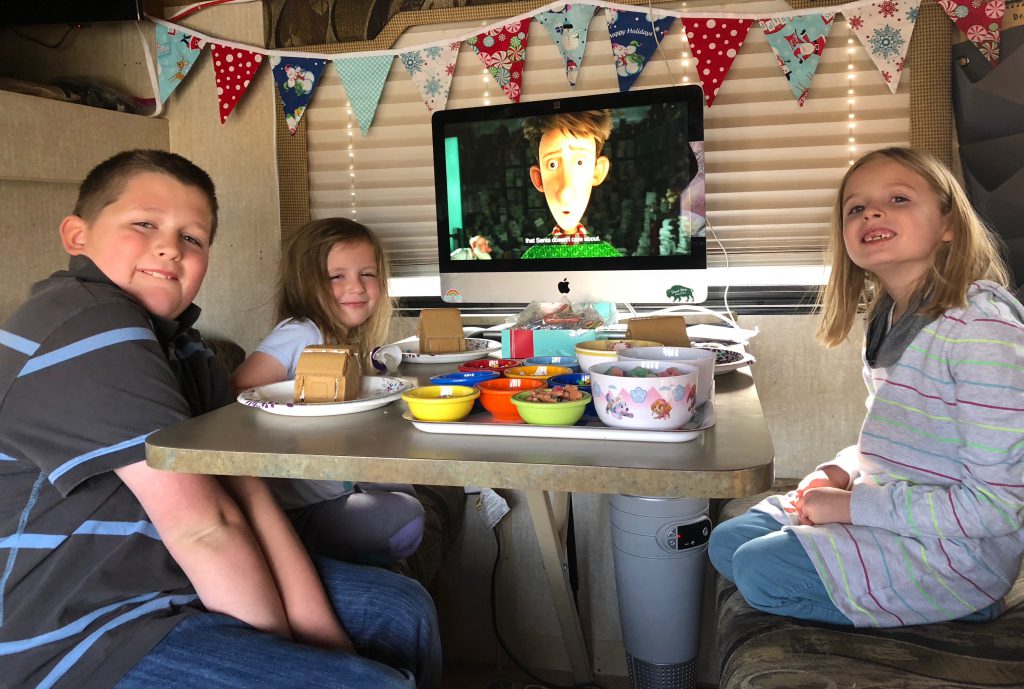 there's a very good chance i overpurchased decorating supplies. the truth is, i forgot how ridiculously small the mini gingerbread houses actually were. oh well. no one complained. there was more for taste testing and eating afterward.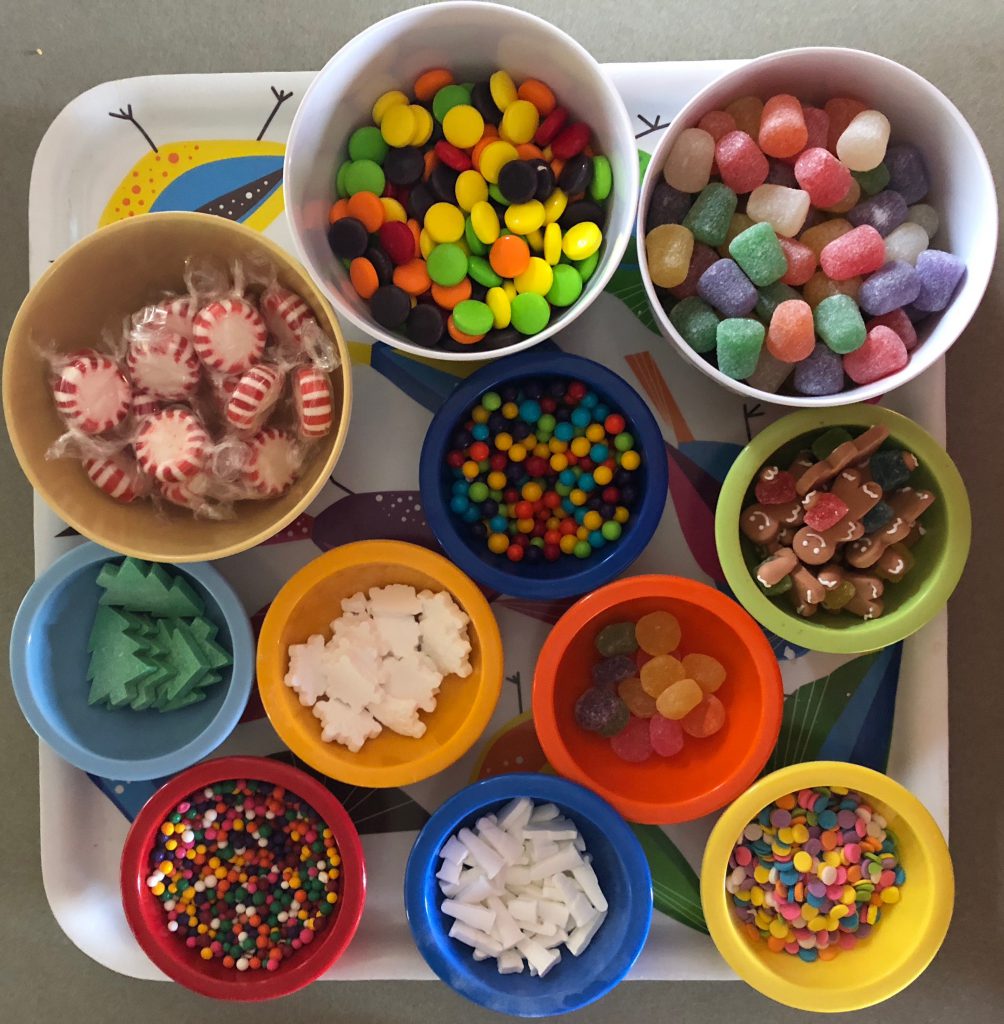 hazel worked extra hard and this was for sure her best gingerbread house to date.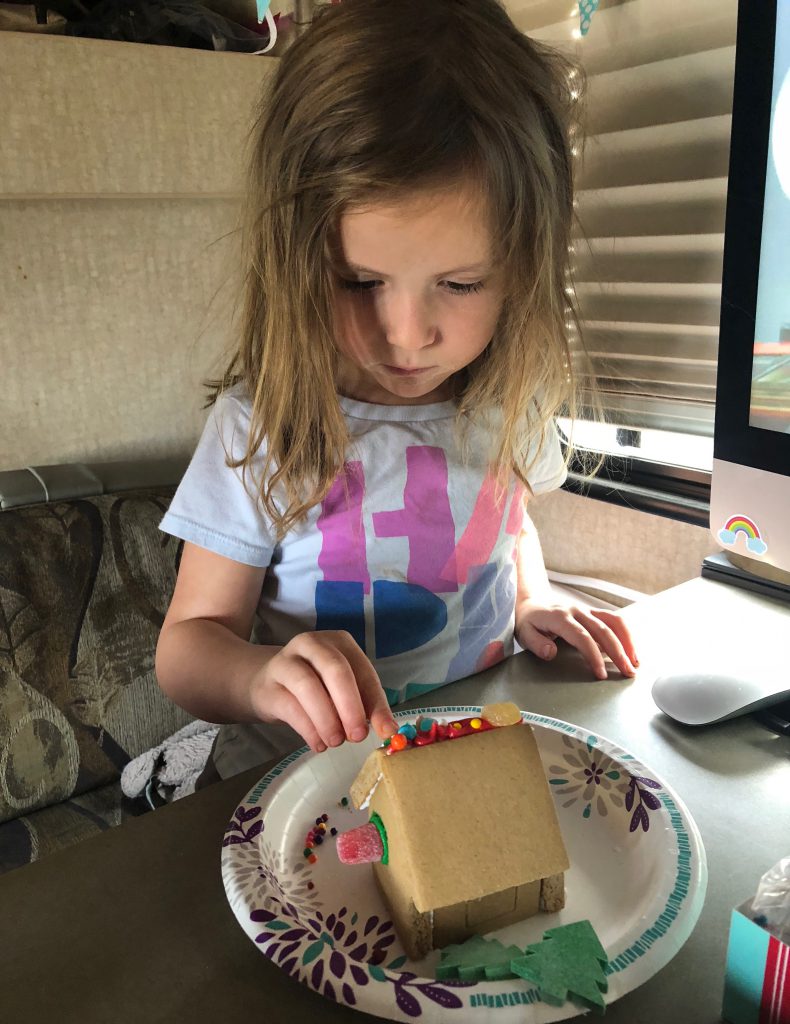 isaac managed to not get mad and quit. so i'm calling that a win.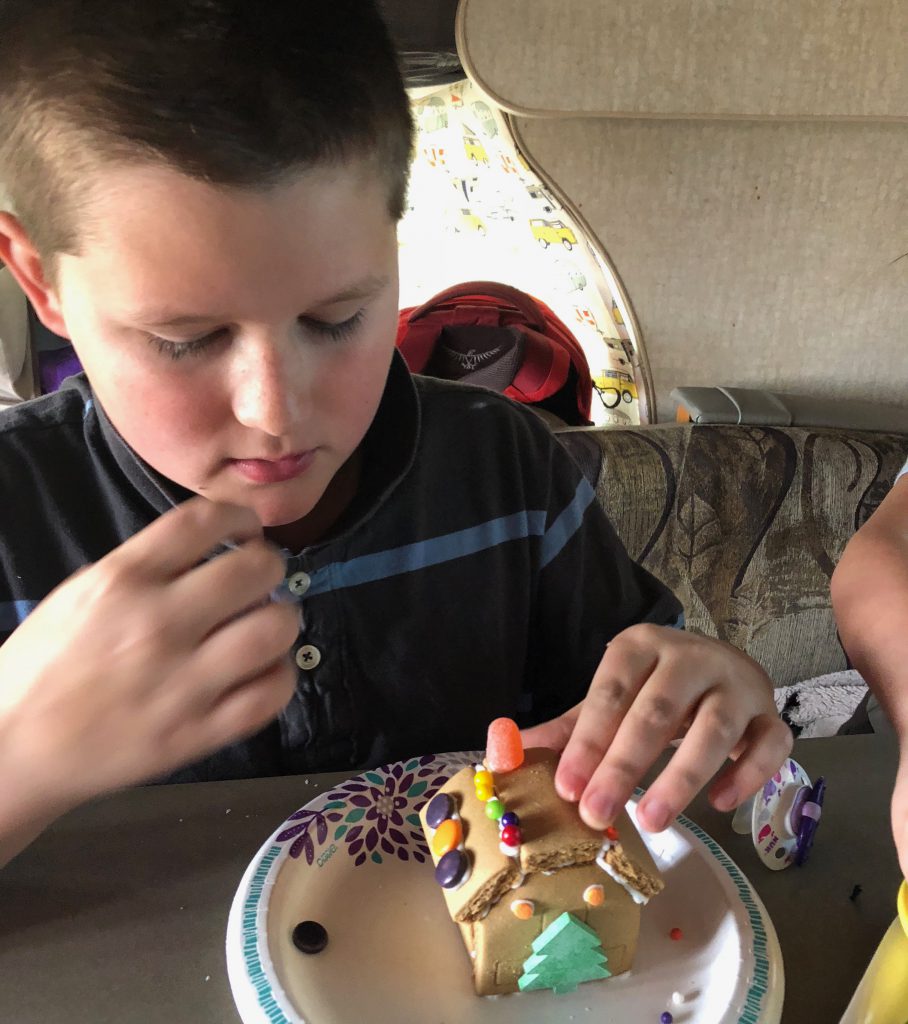 and anna, like always, worked diligently, long past everyone else, until her house was sufficiently covered in candies.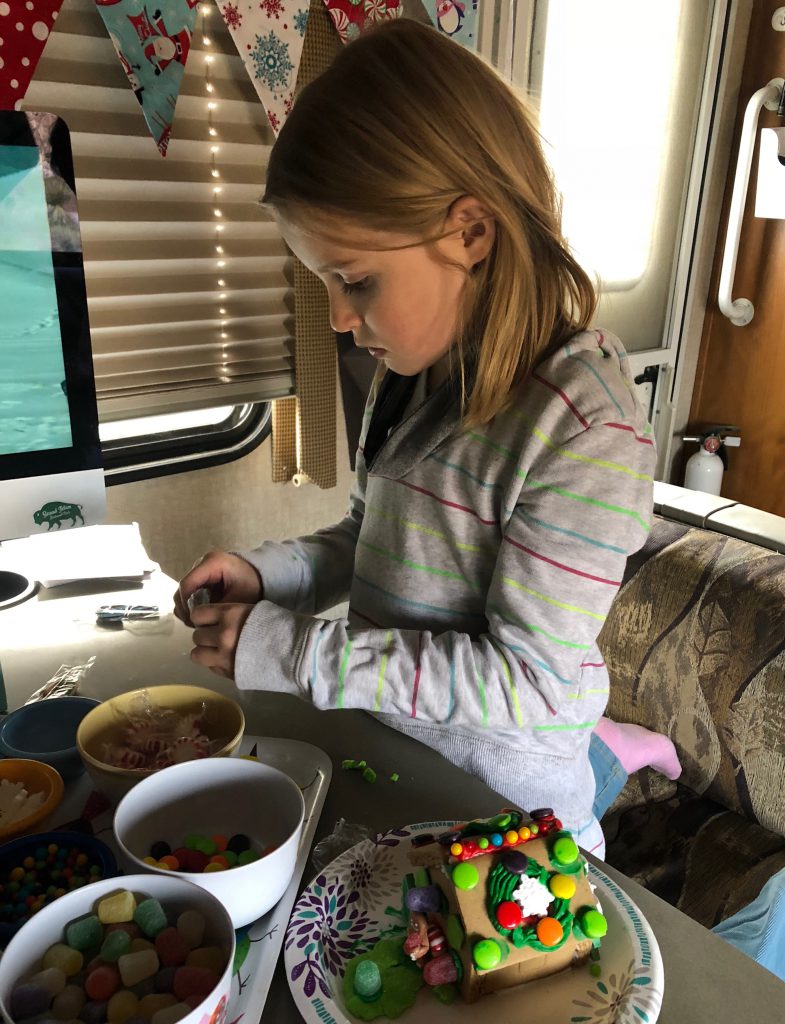 i also picked up some premade christmas tree sugar cookies, thinking that no one actually wants to eat gingerbread. so, when the houses were done, we moved onto the cookies. they weren't that much tastier.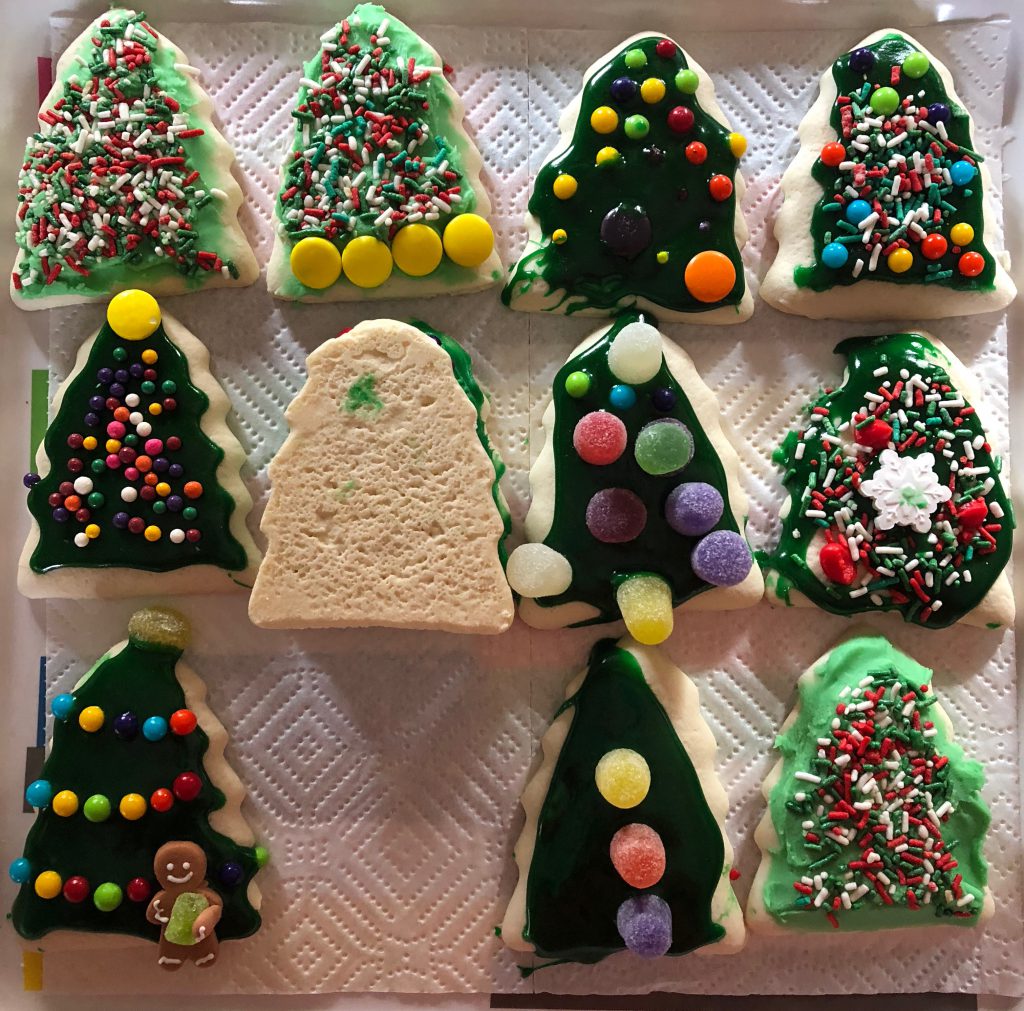 here's the completed row of lidkid gingerhouses. from left to right, isaac, anna, hazel.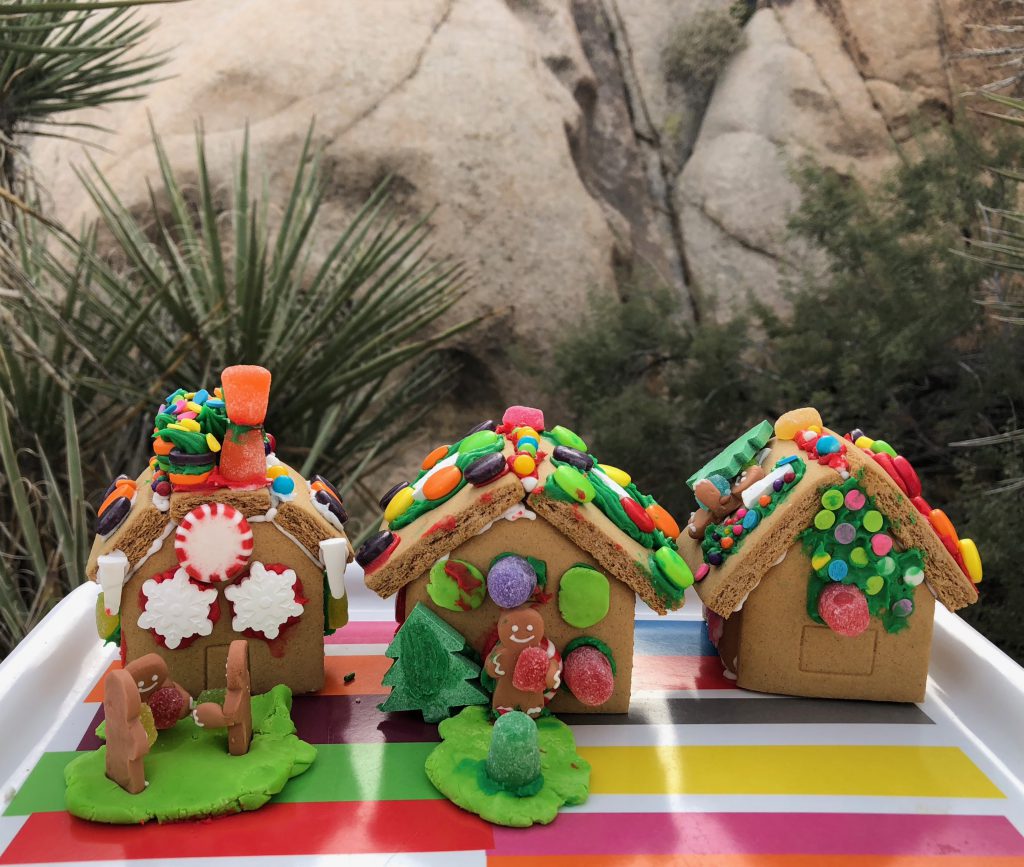 '
and mine. i always get stuck with the a-frame.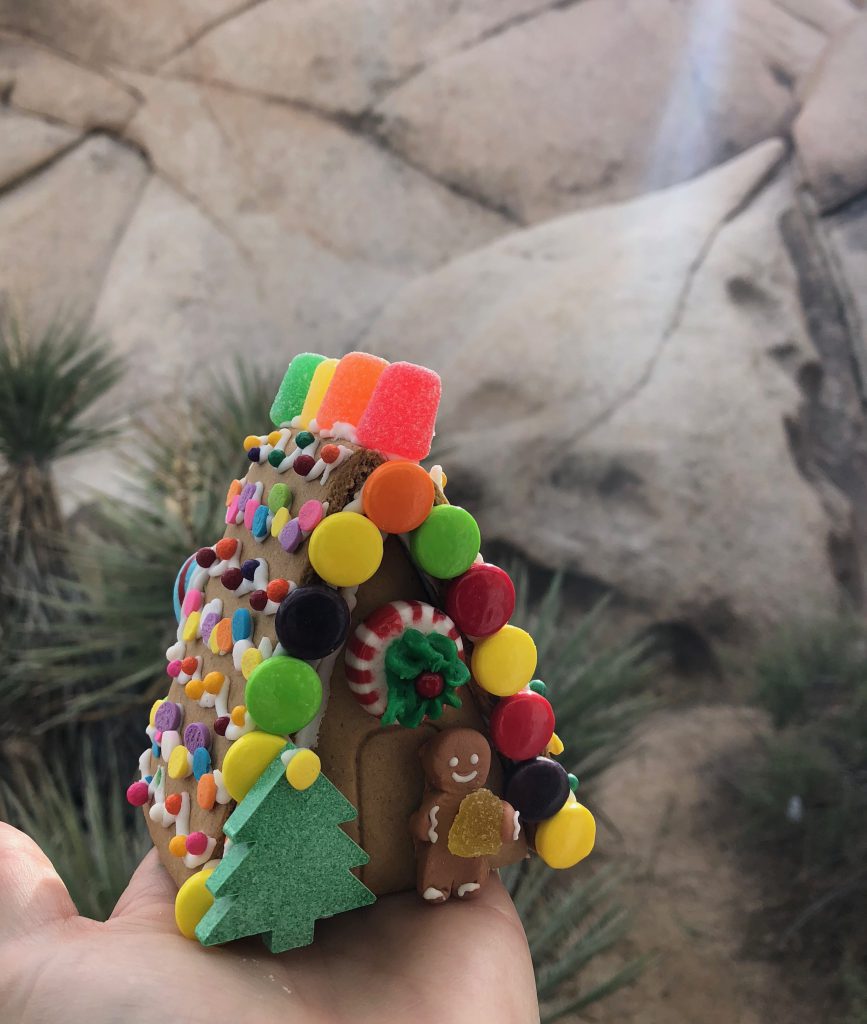 and lastly, all of our village, with a beautiful joshua tree backdrop.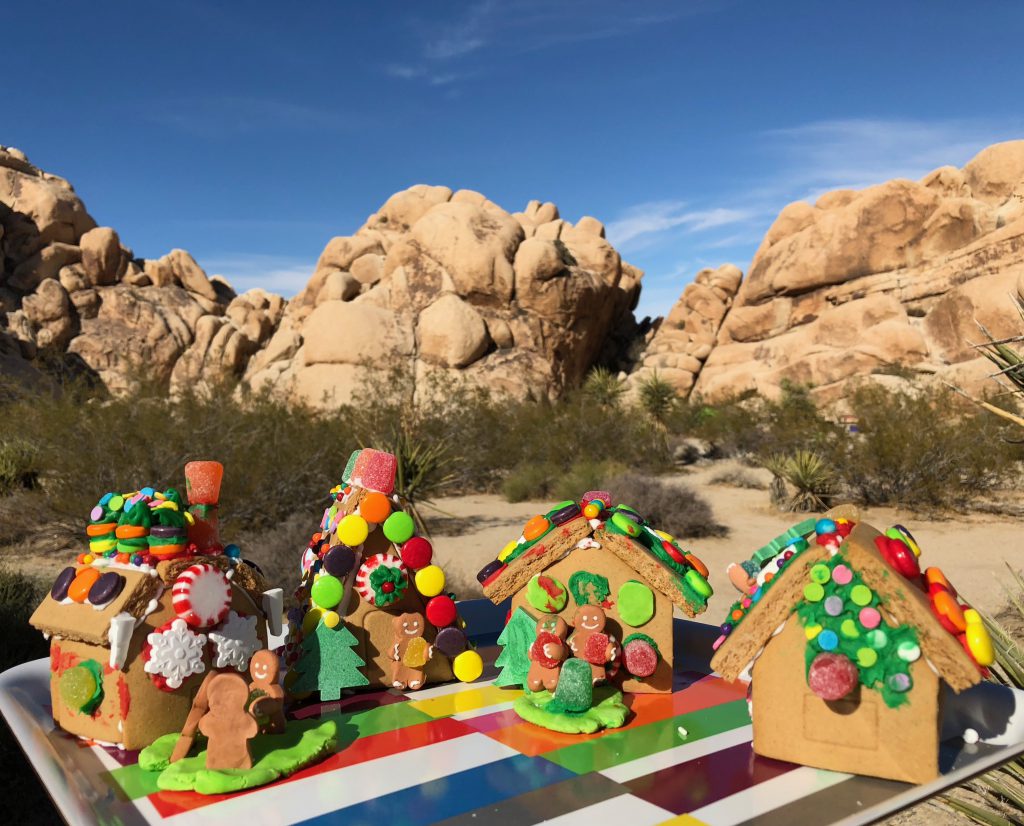 by the next day, all of the houses and cookies would be gone, much to my great joy.