after our little stay in menifee, we moved on to san diego, where we would be meeting derek's parents for an epic christmas extravaganza. but, first, we had a few days to settle in before they would arrive.
once we were all set up and good to go at our site, we headed off to the silver strand beach. aside from the great salt lake, we haven't seen salt water since january, in florida, so the kids were pretty excited to hit the beach.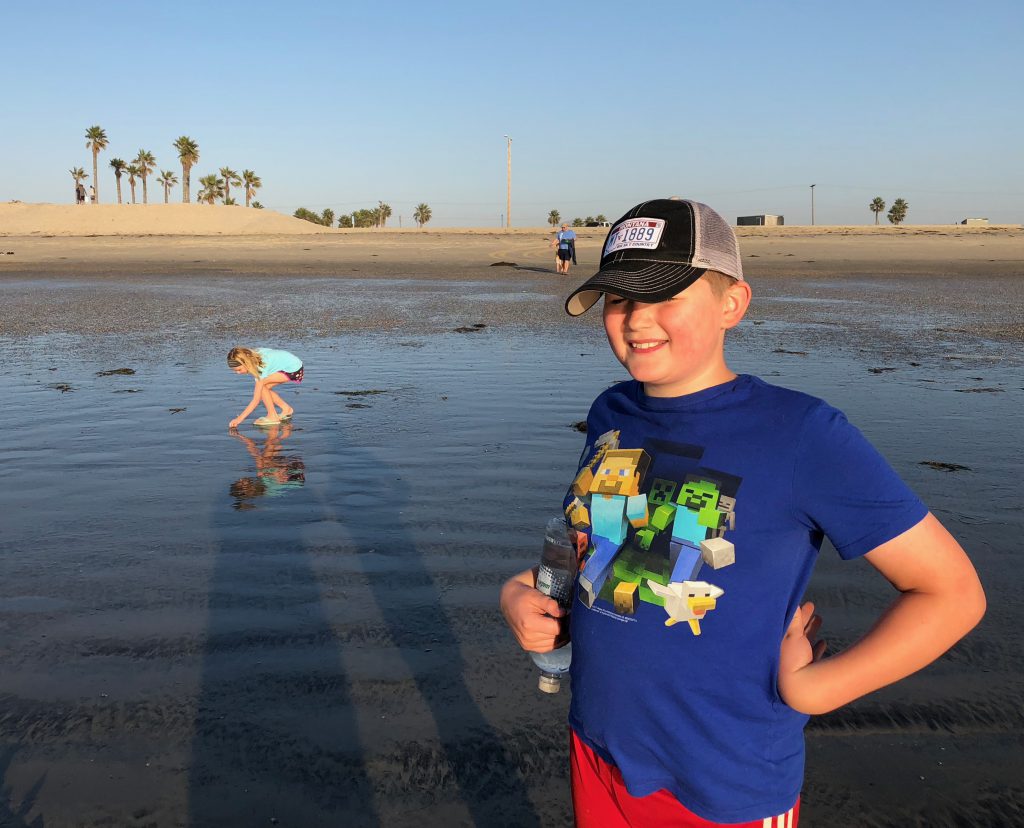 if only for a moment. hazel is still not a huge fan of waves.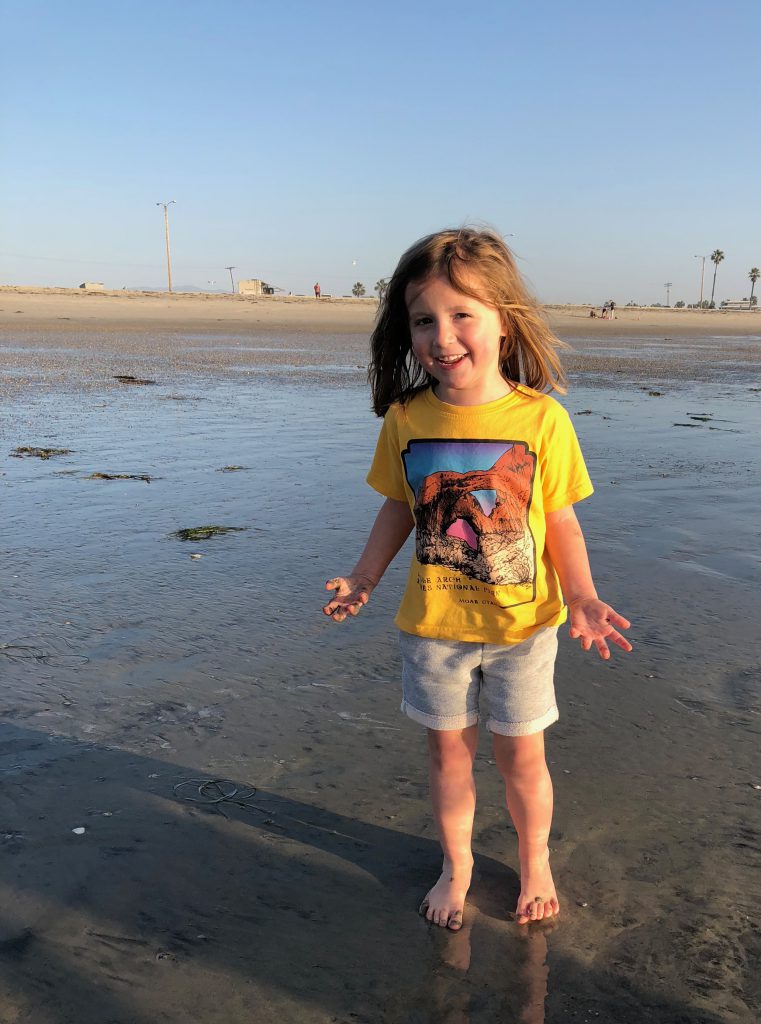 the water was ICE cold, but that didn't stop isaac from testing it out.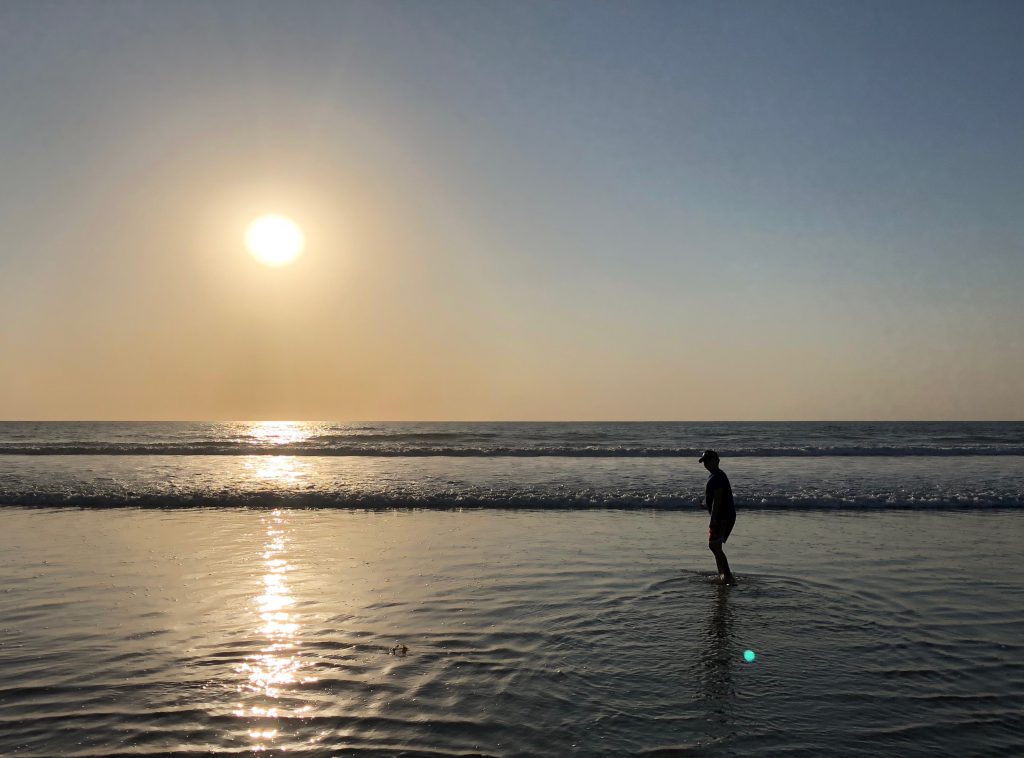 eventually the kids retired to the sand dunes area, for super soft sand fun.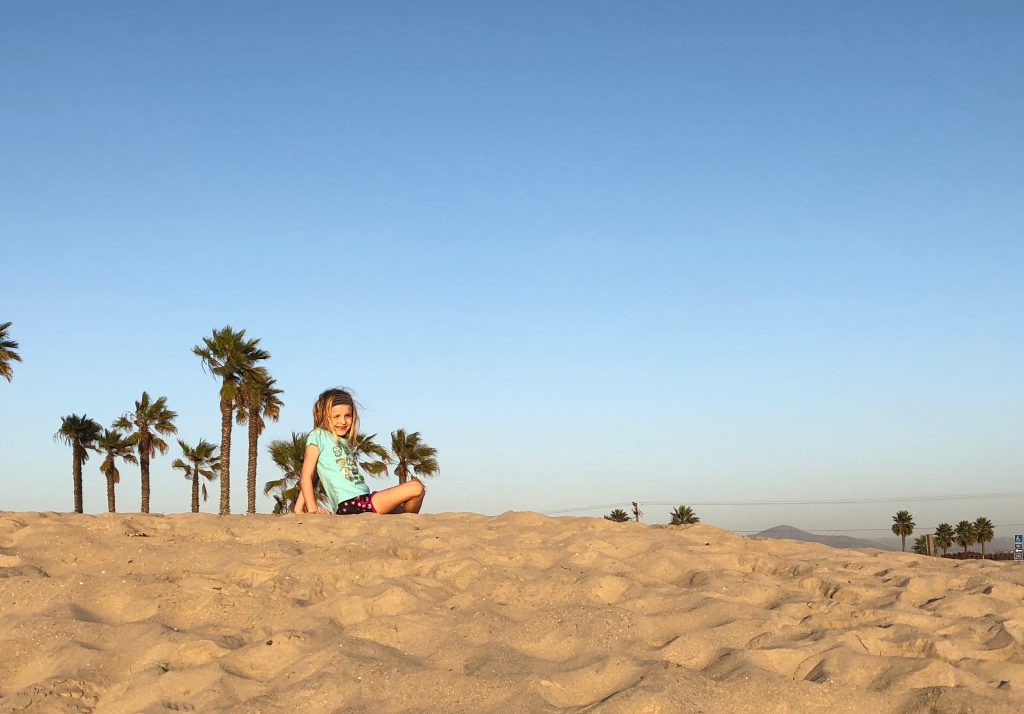 while they were there, i stayed at the beach to take some sunset shots. isaac asked derek to take this picture of tiny me in his viewfinder.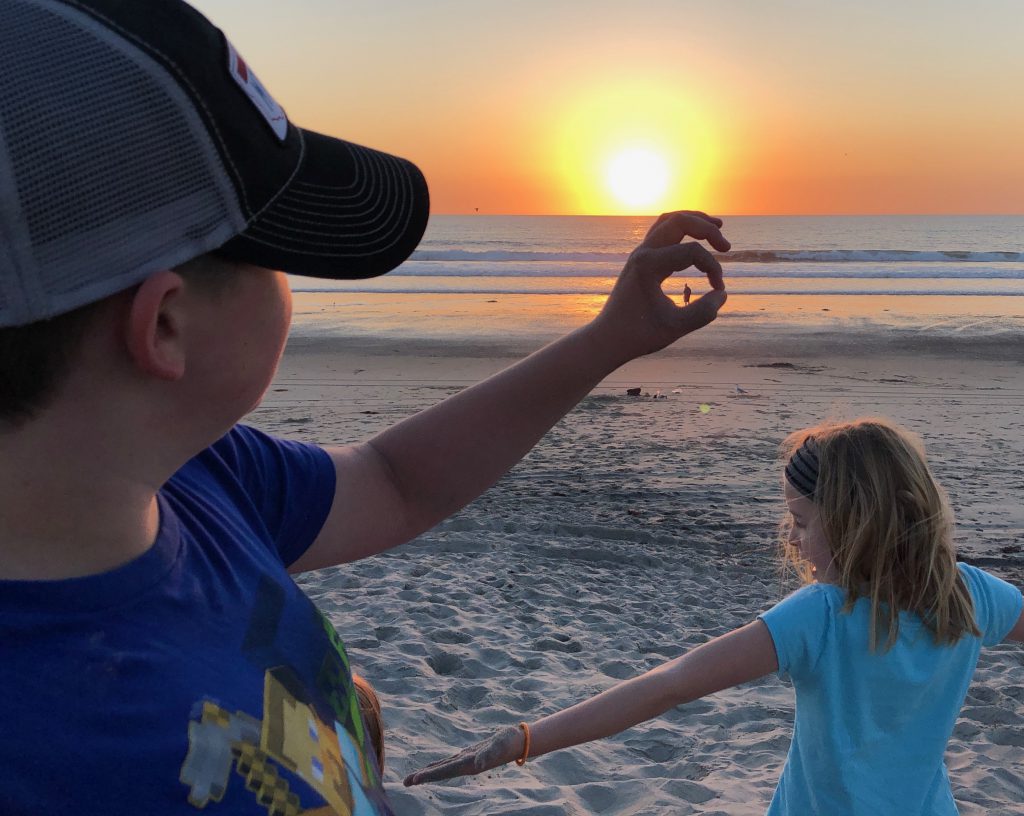 my sunset shots did not disappoint.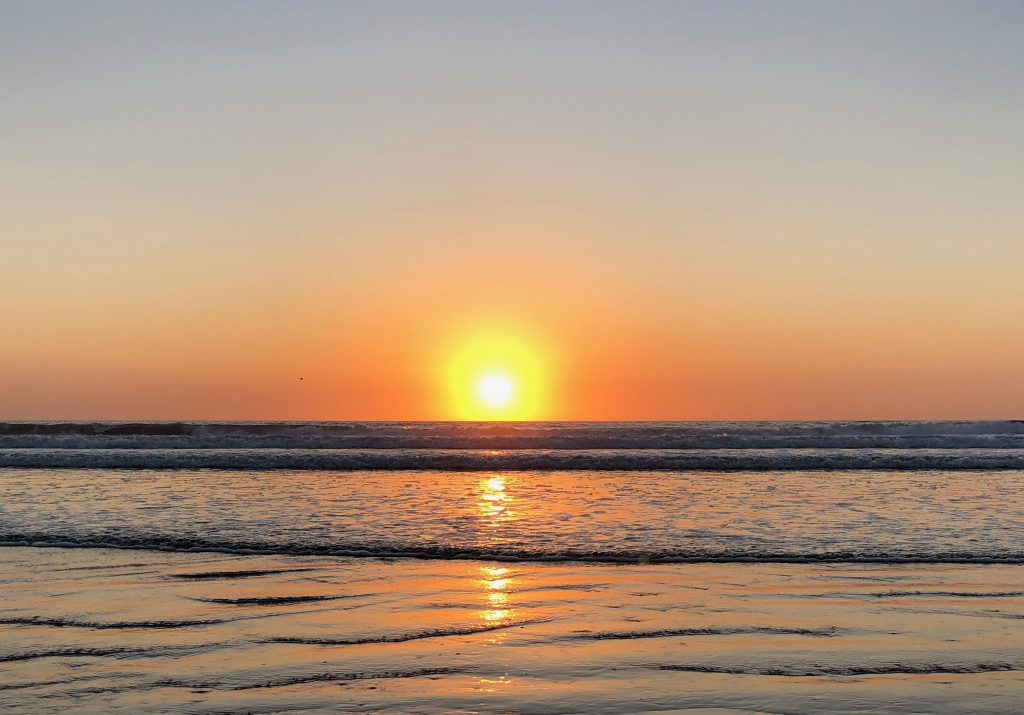 so cool to think that we went coast to coast this year, starting the year in florida and almost ending it in california. with some extra stuff in between.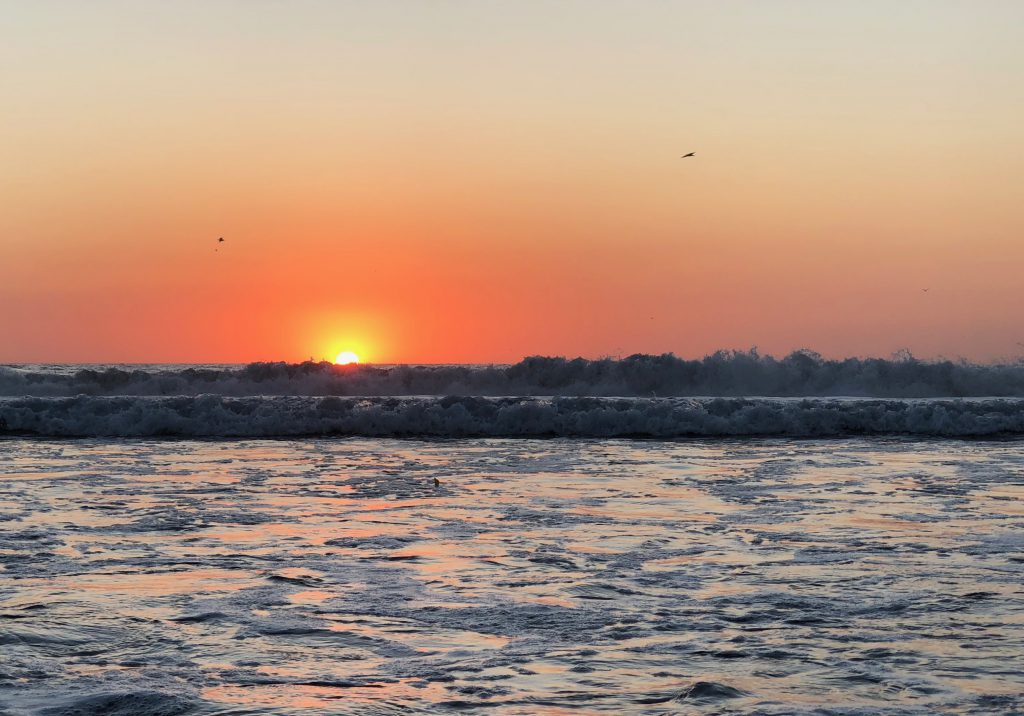 after the sun was gone, we were sufficiently sandy and wet (and chilly), but didn't let that deter us from going out to eat at an excellent place derek found nearby. it was a greek restaurant, called zorbas, with an all you can eat buffet and $5 kids meals. a perfect fit. i got my money's worth in greek salad alone.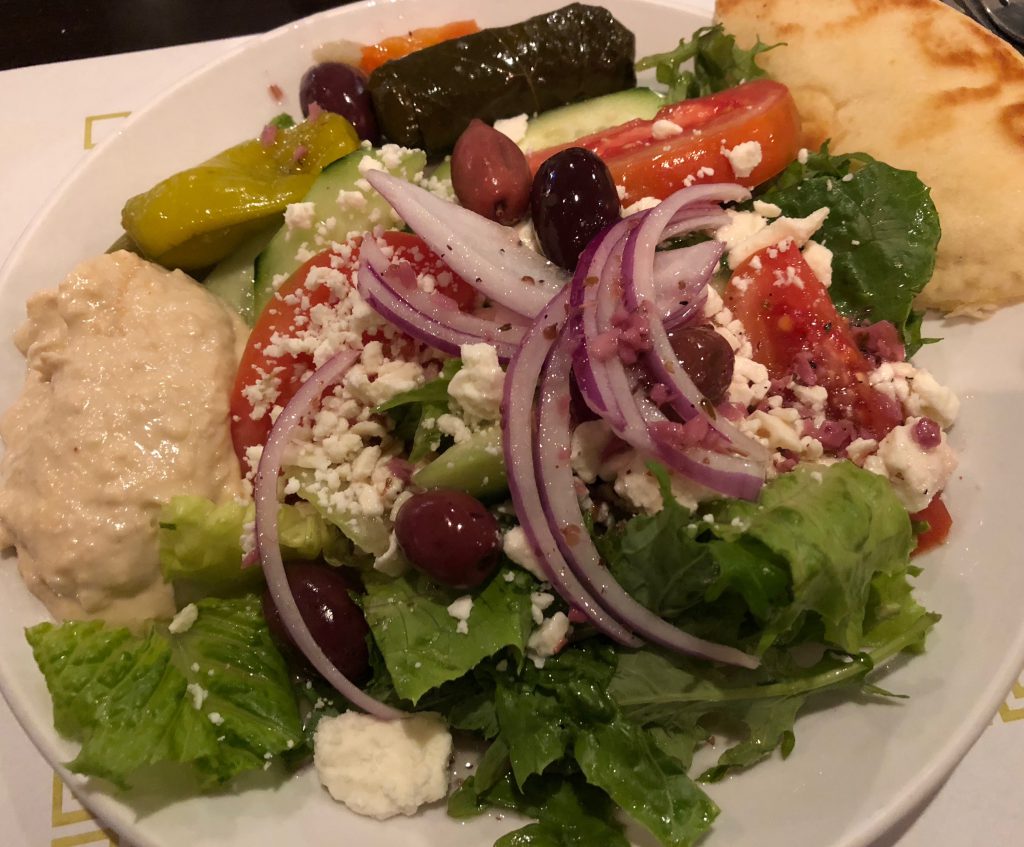 i'll spare you four separate pictures of the assortment of delicious foods. here's a collage instead. so good. all of it. (spoiler alert: we went back for another meal during our stay).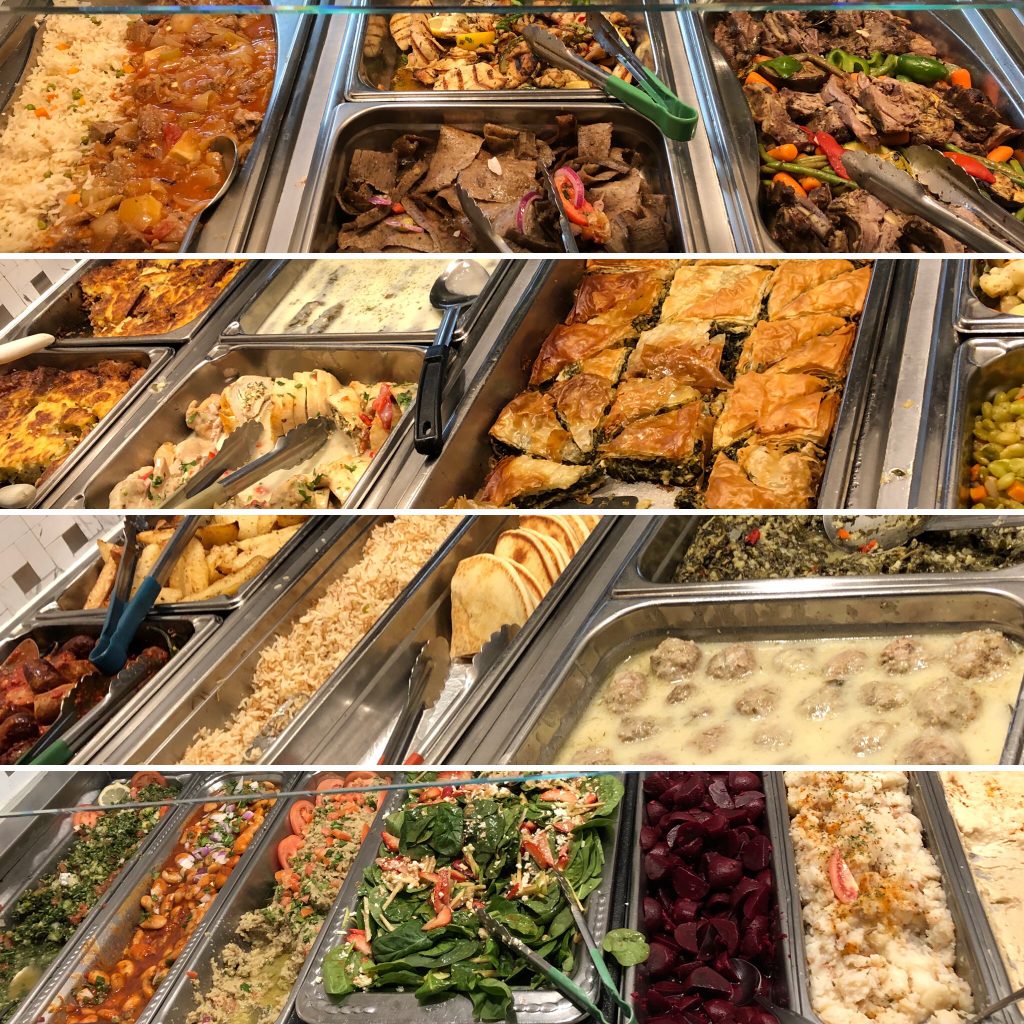 we actually only had a couple of days at our site, before we had to move to another one in the same campground. the joys of last minute changes of plans. we were pretty low key, doing a bit of school, finishing up shopping, and busting out some old toys to make sure we wanted to keep them. final report: trains are still awesome.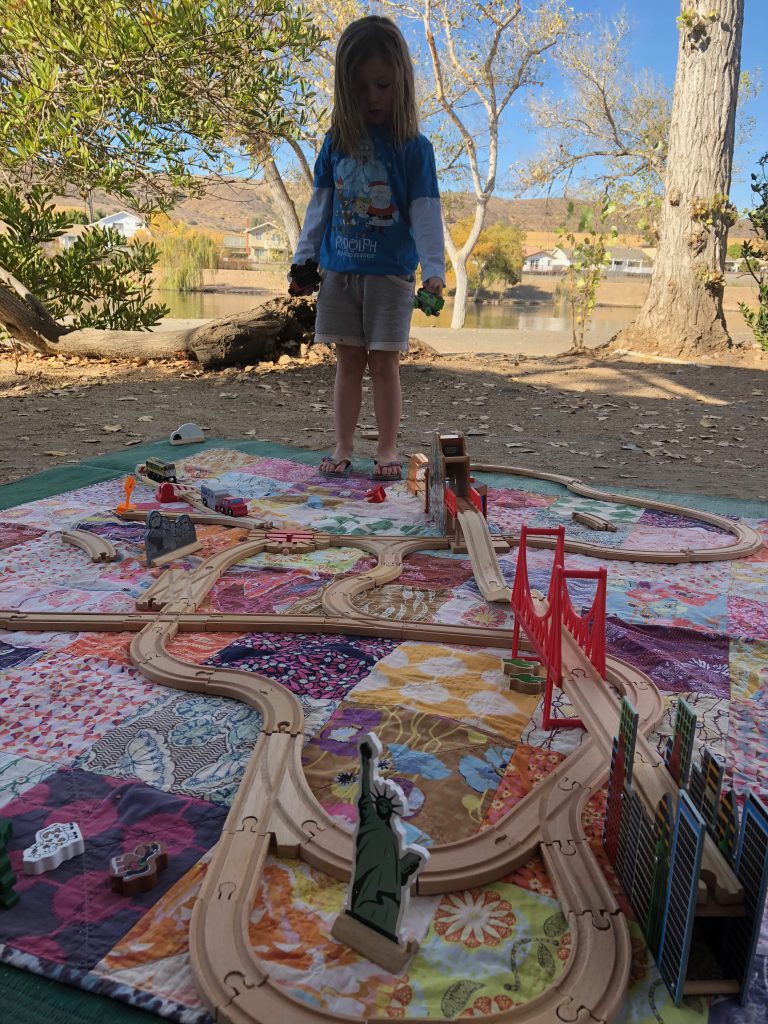 these two played for like six straight hours one day.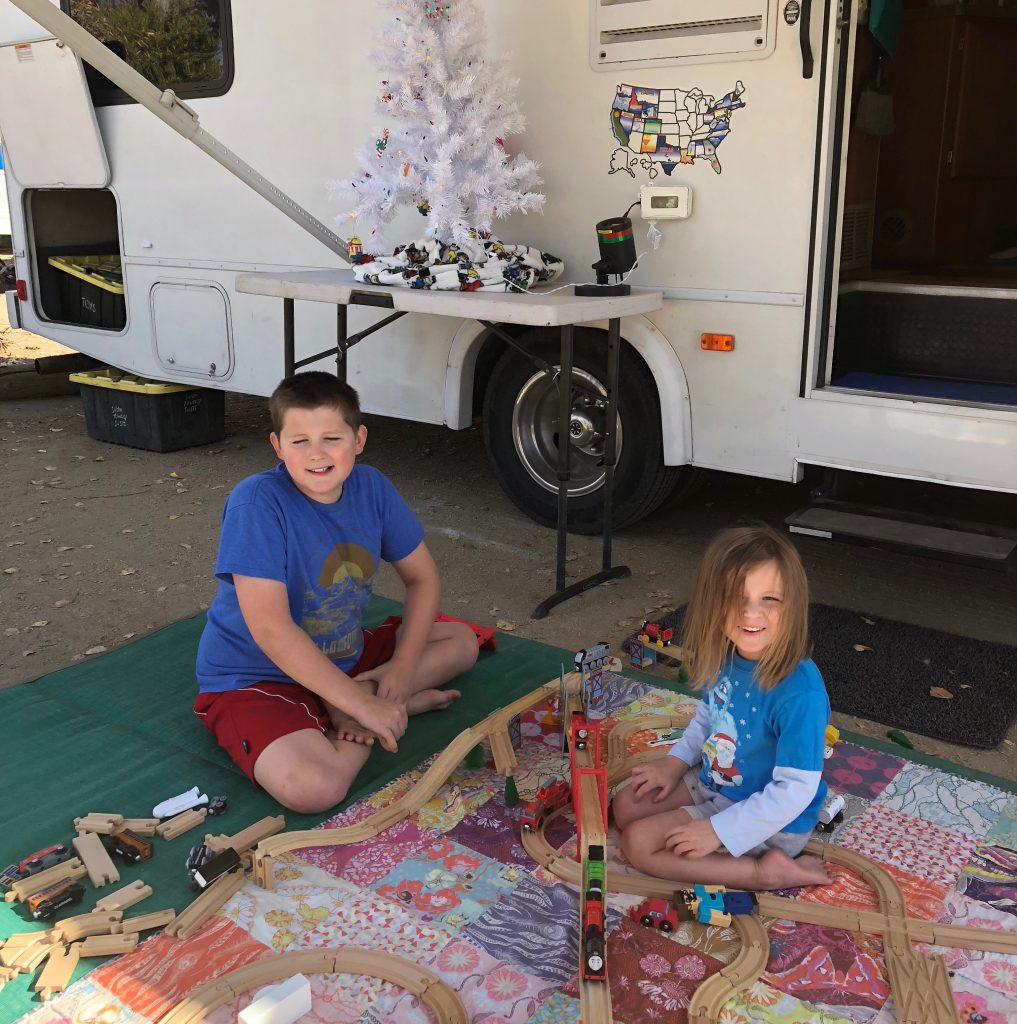 we also tested out the playgrounds. the campground was in a pretty big private park (santee lakes preserve) with several great playgrounds.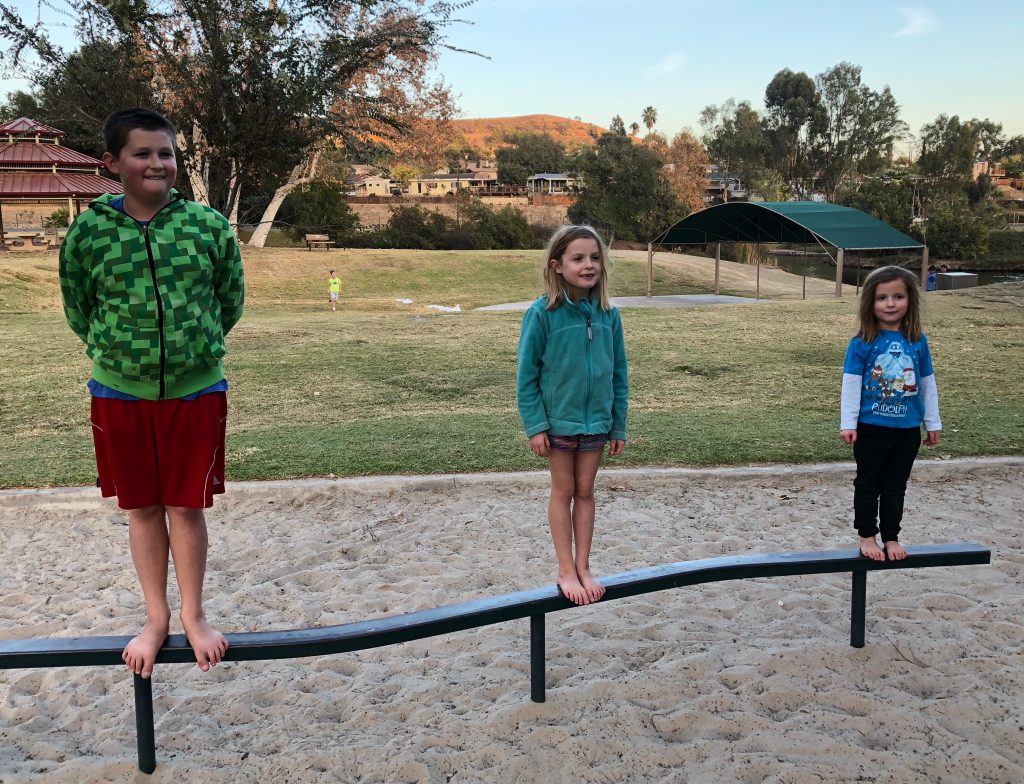 all the playing and christmas movie nights and candy canes and hot chocolate were very tiring.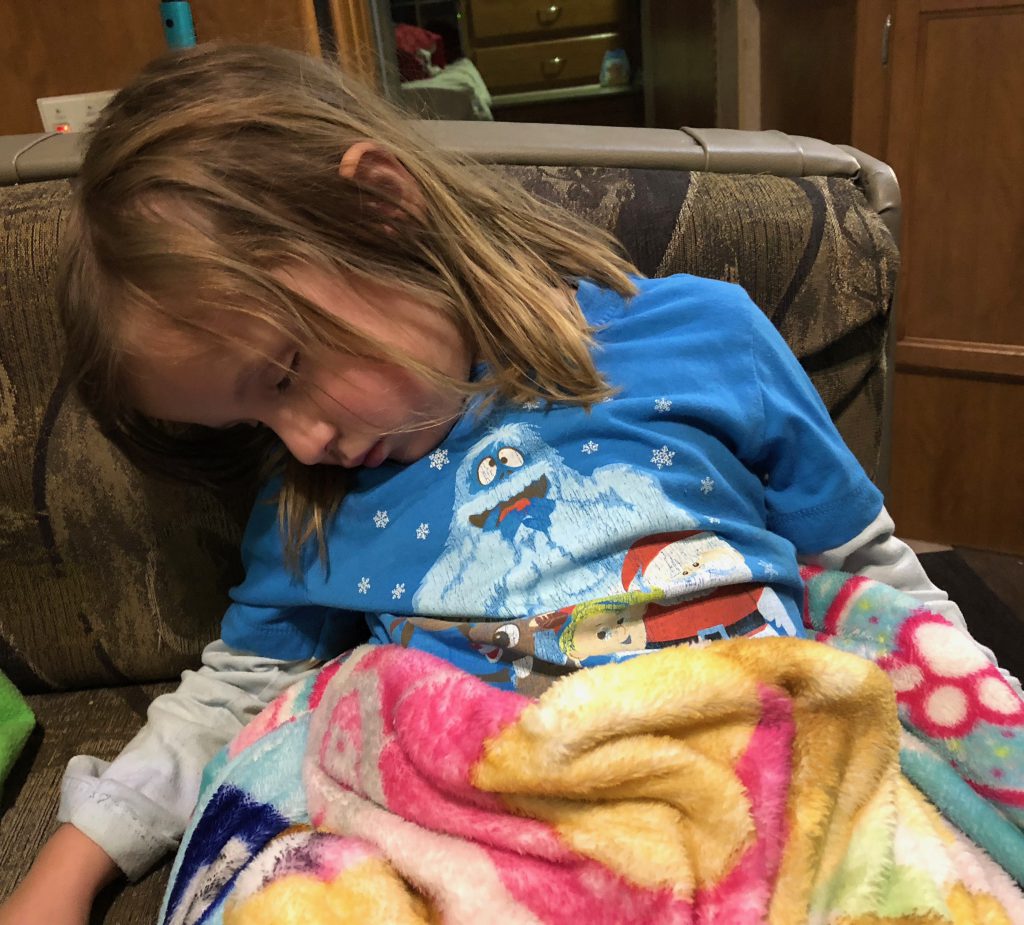 before our trip, i had made derek's parents a winter quilt for their bed. there was a bunch of leftover fabric and i had high hopes of making them some matching pillows. well, finally, when we were in washington for four long boring weeks in august, i busted out my machine and pieced some pillows. at our stop in menifee, i finished them up, but there was still a lot of leftover fabric. anna and i had the idea that she should make some ornaments with the leftovers. so, with a bottle of mod podge and the scraps, the girls and i got to work.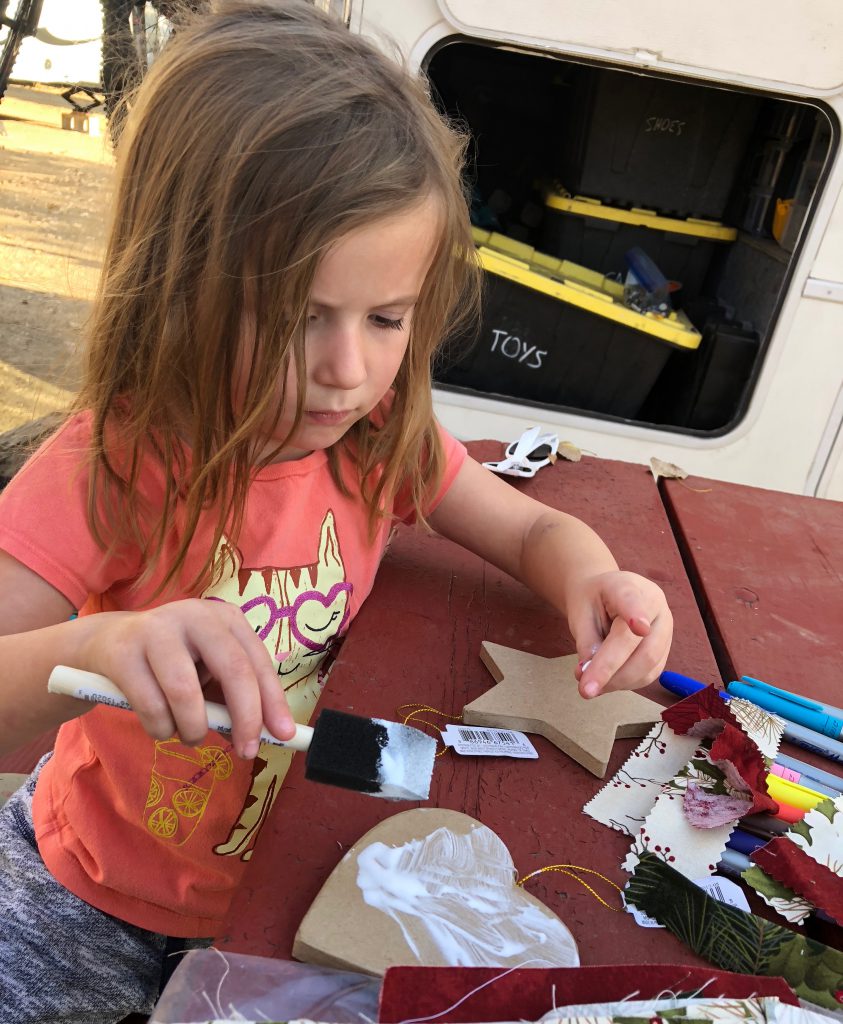 anna worked diligently until she completed about six ornaments. (hazel quit after one fabric ornament and one colored with sharpies).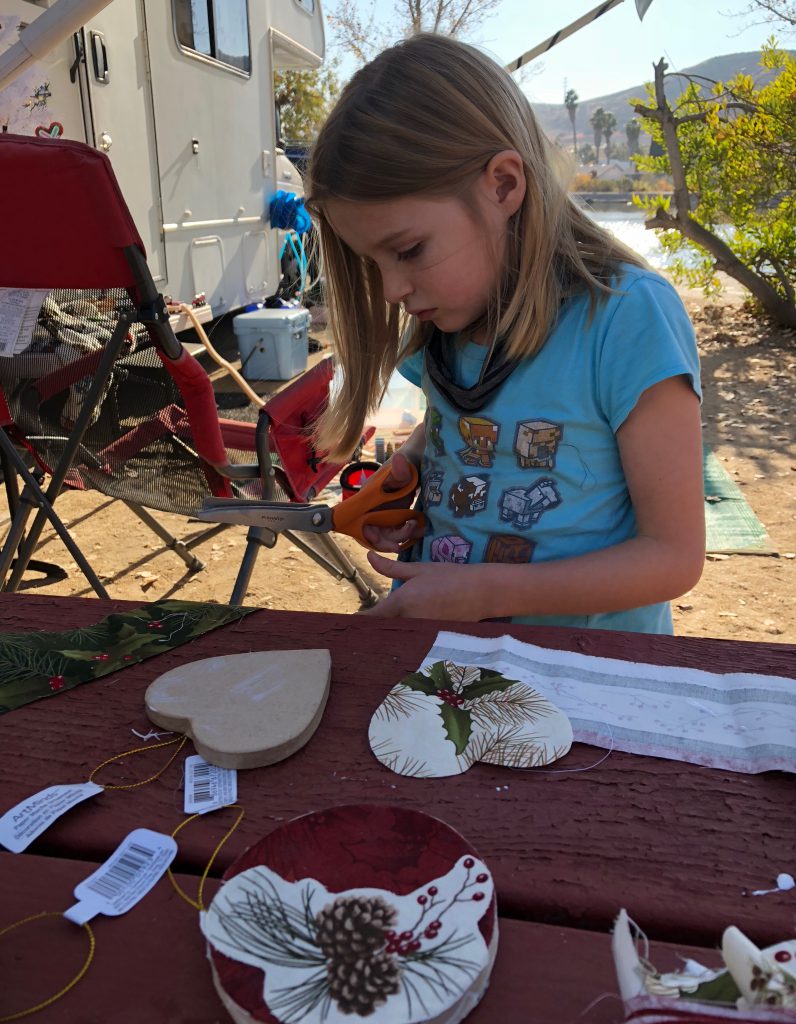 on our third day, we moved, to a sweet lake front site. the kids loved feeding the ducks.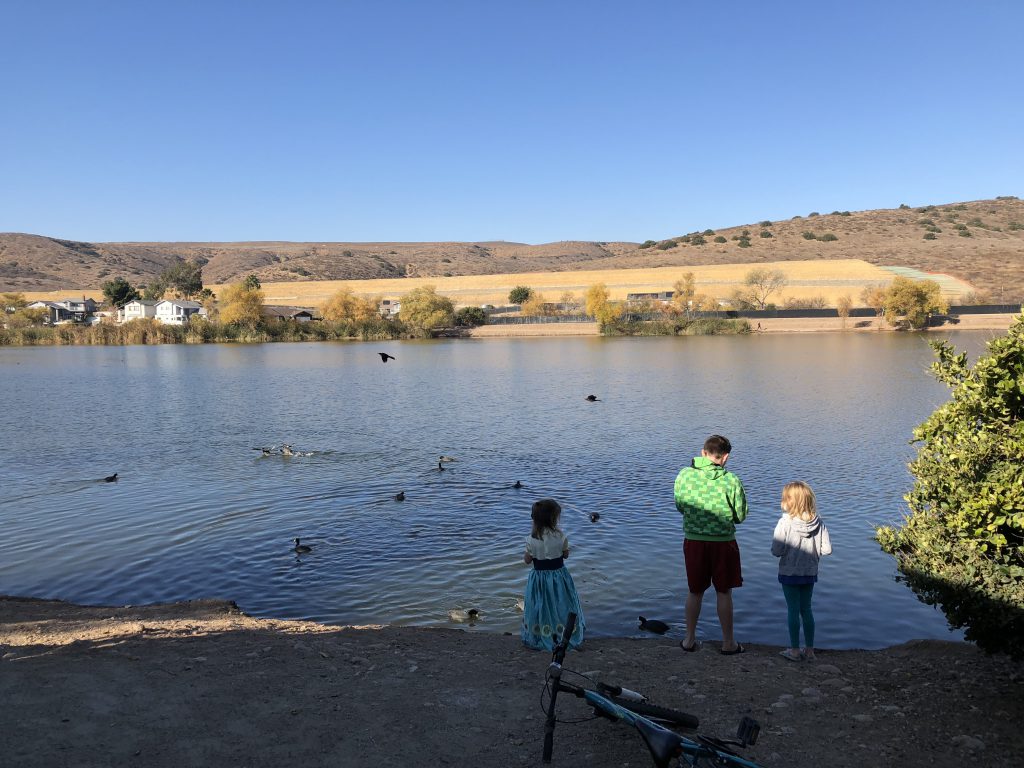 during all of this time, i had been calling and running all over town to find derek's christmas present. i had an idea that i thought he might like, which is hard, because he's not one to deny himself things that he might like. before we started traveling, we had a chemex coffee coffeemaker, which is all glass, so we sold it, not thinking it was cut out for road life. well. every road family we know seems to have one. so, i decided it was time we have one in our life again. so, i was on a mission to find one. but, it seems it's a very popular item for christmas giving. i finally found one (of two remaining) at bed bath and beyond, and found some filters at world market. all that to say, i took this next picture during one of my shopping excursions. 🙂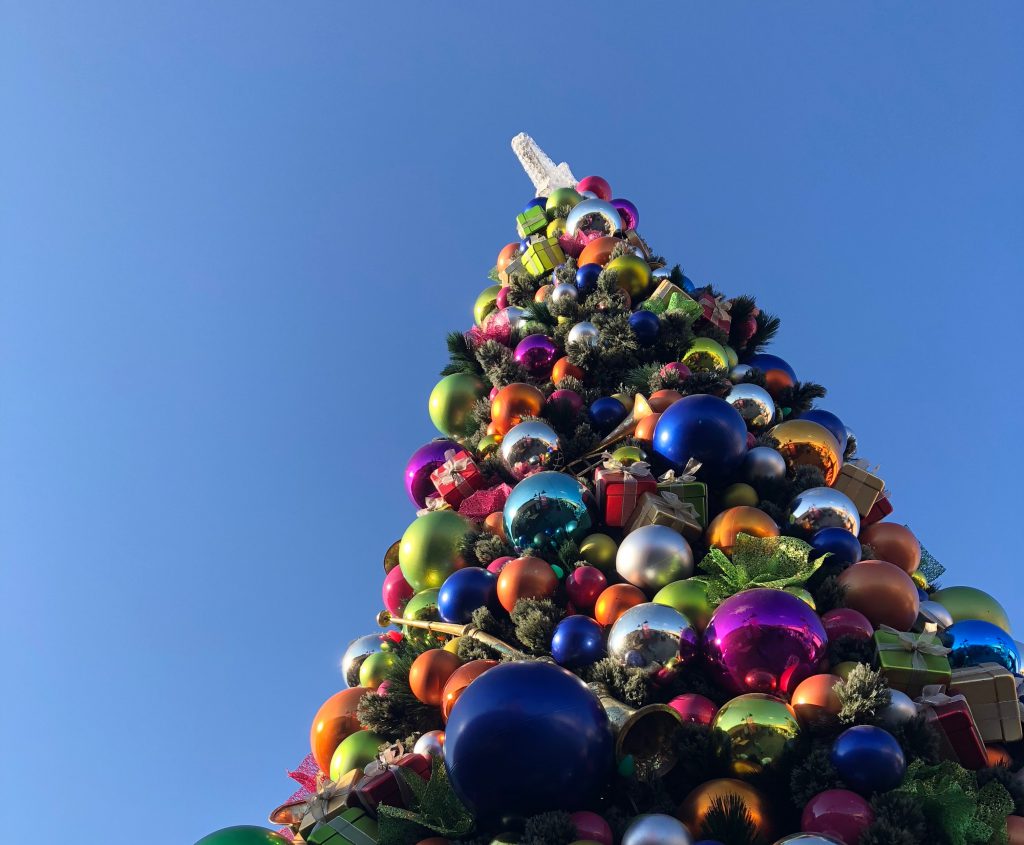 on our last night before the grandlidboms arrived, we had (yet another) christmas movie night. we watched "a christmas story" and had epic hot chocolates and popcorn.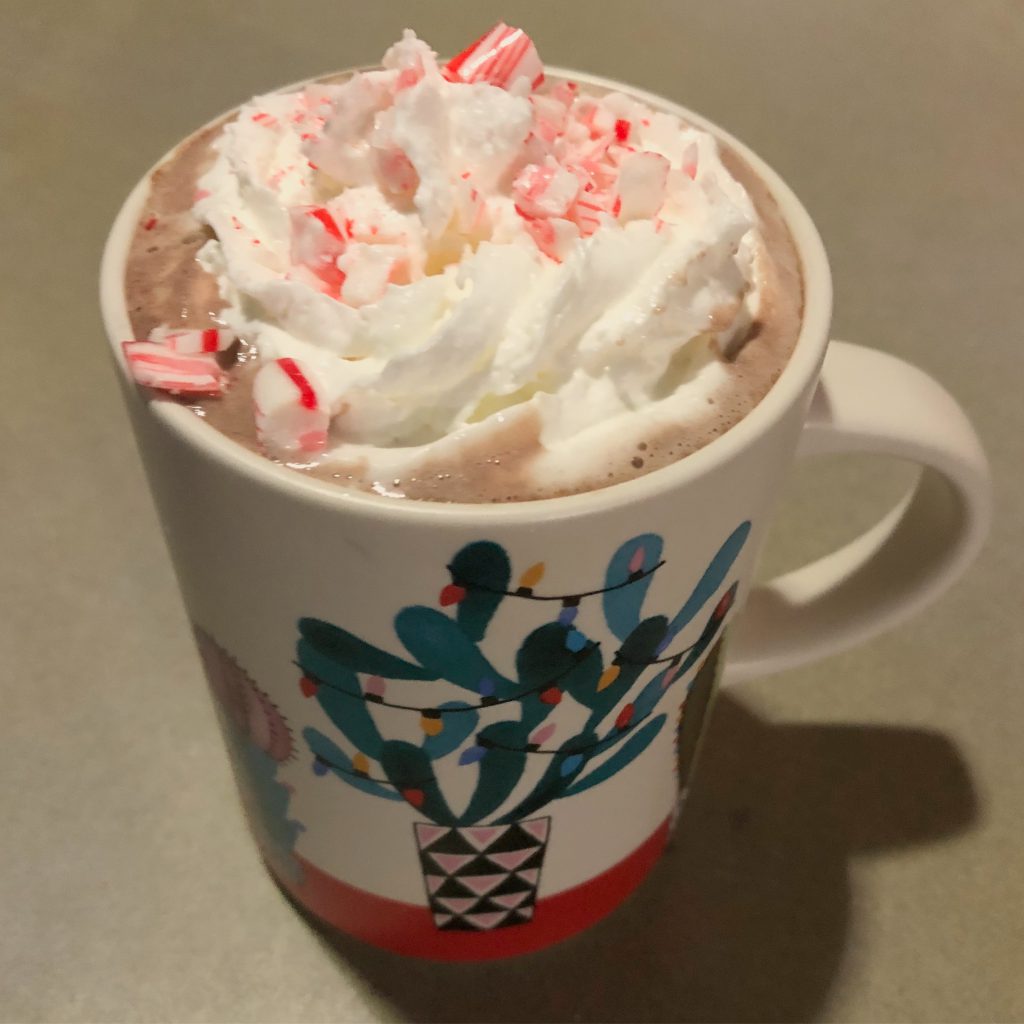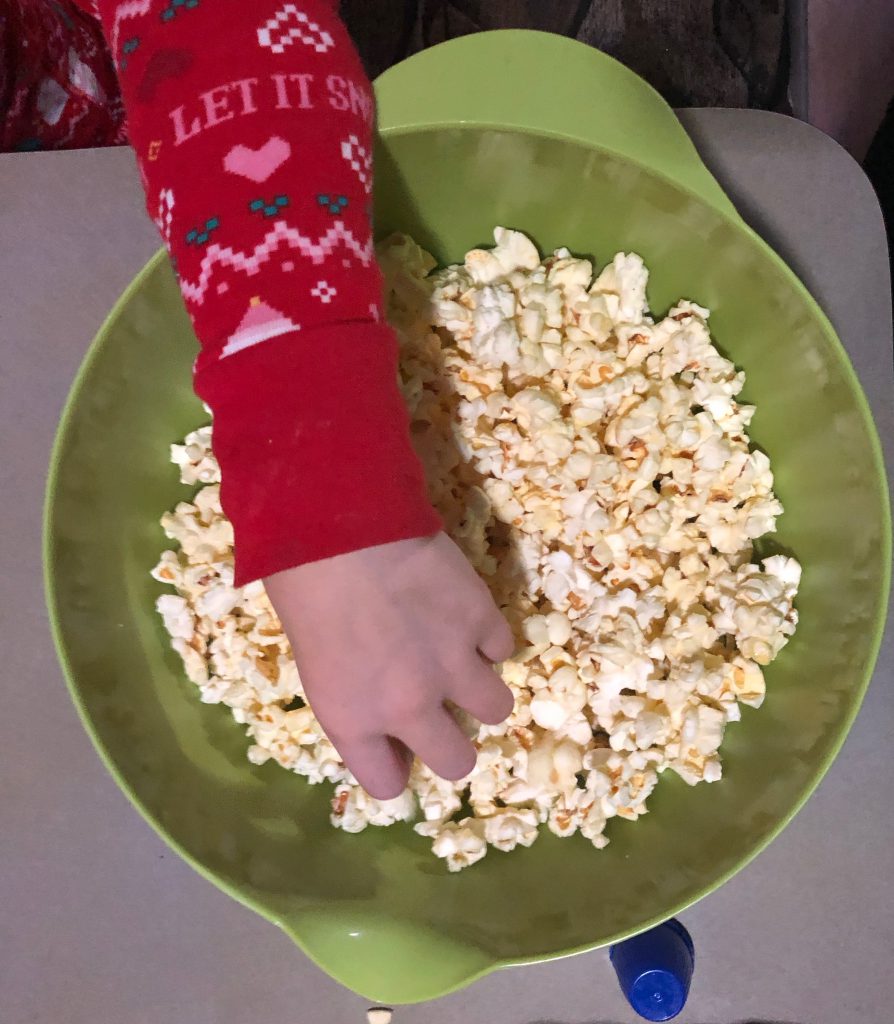 in the morning, the extravaganza would begin!