we kept really busy during our cottonwood, az stay. when we weren't exploring local monuments or at the grand canyon, we were driving back and forth to the dentist. we had gone probably a little too long without some proper professional dental care, so derek found us a spot and we got all the lidbom teeth up to standard.
we kicked off with a trip for all three kids. it was amazing that they could get them all in on the same day. i was slightly worried about how to manage if they all freaked out, but thankfully they all did great.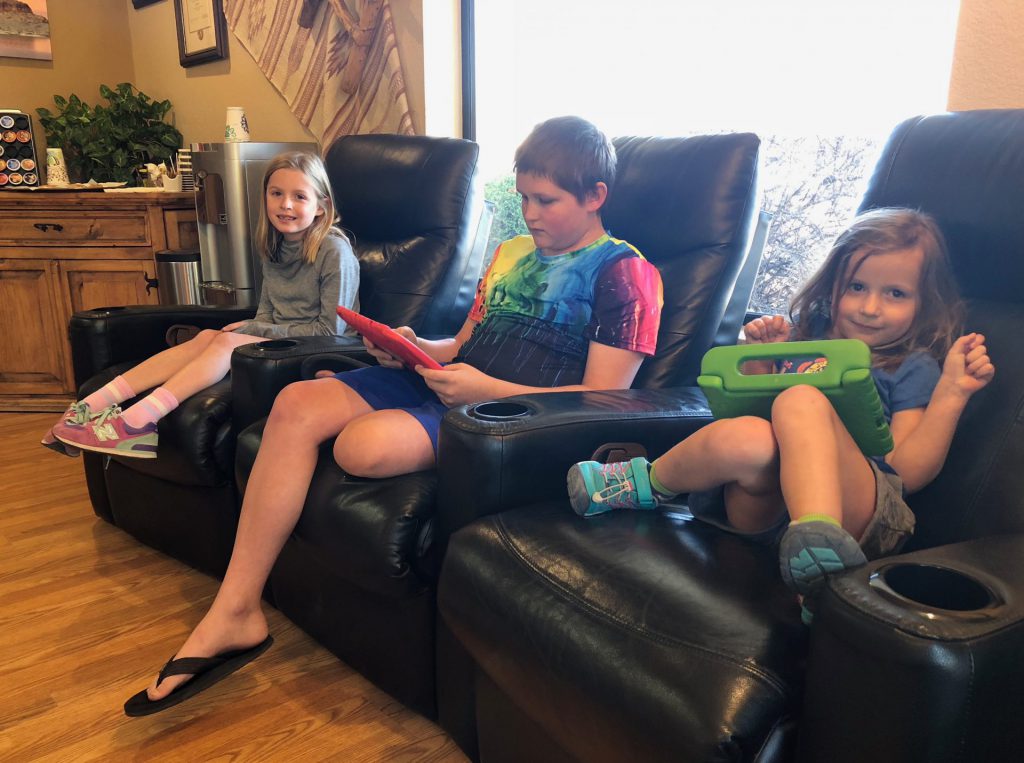 the annababy, ready for xrays.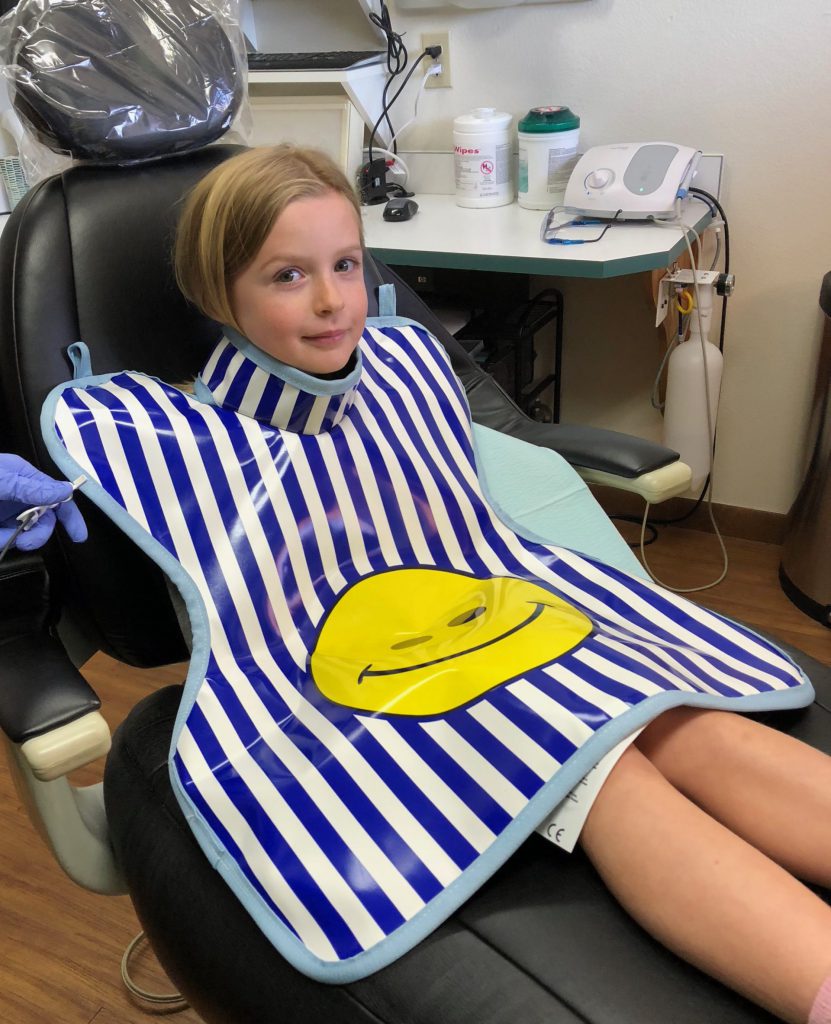 hazel went after isaac and he gave her plenty of pep talks so she was ready for anything.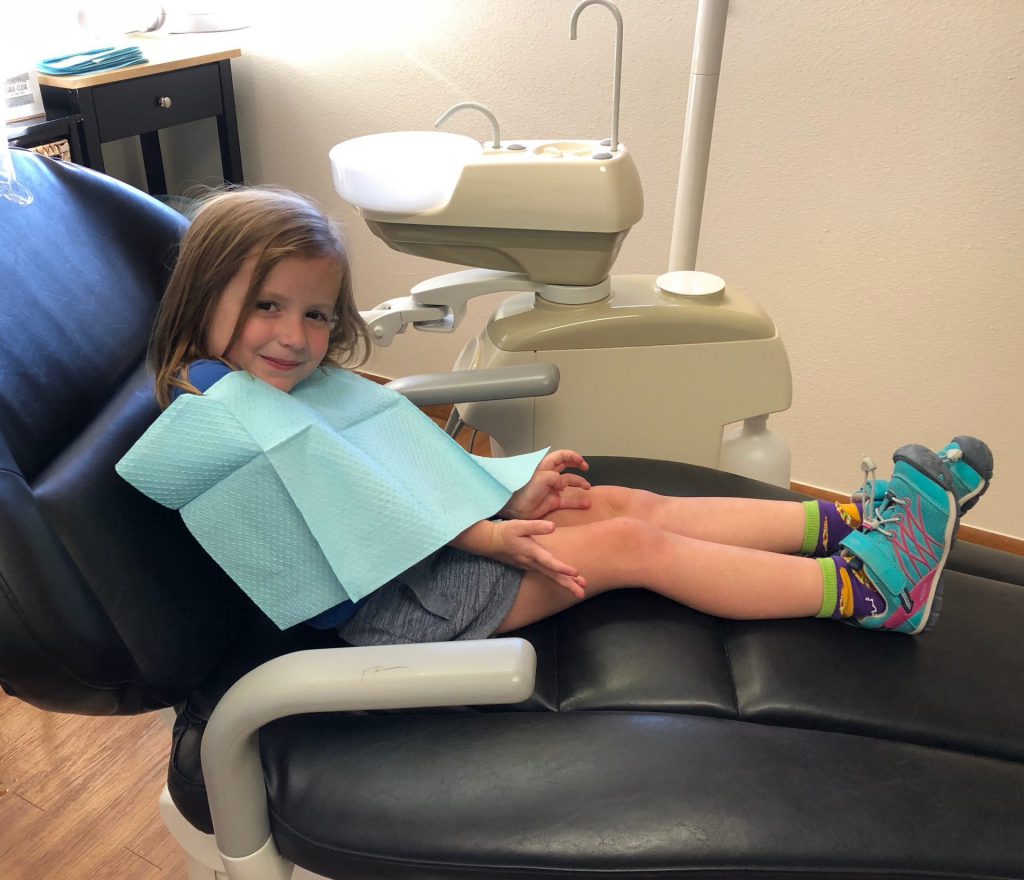 apparantly anna was inspired by all the dentist paperwork, because the next day she presented us with forms to be filled out before we could hang out with her.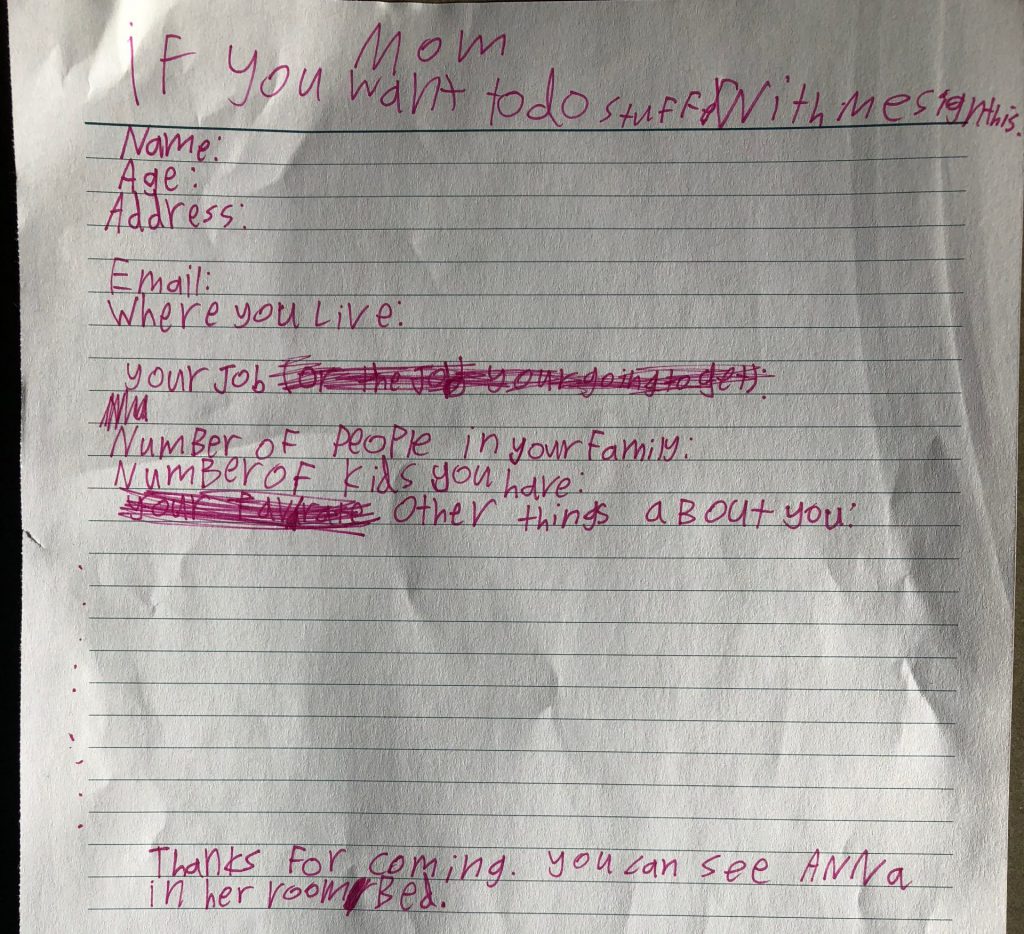 she also made this "chart of reasons why her family couldn't hug her". she's a nerd.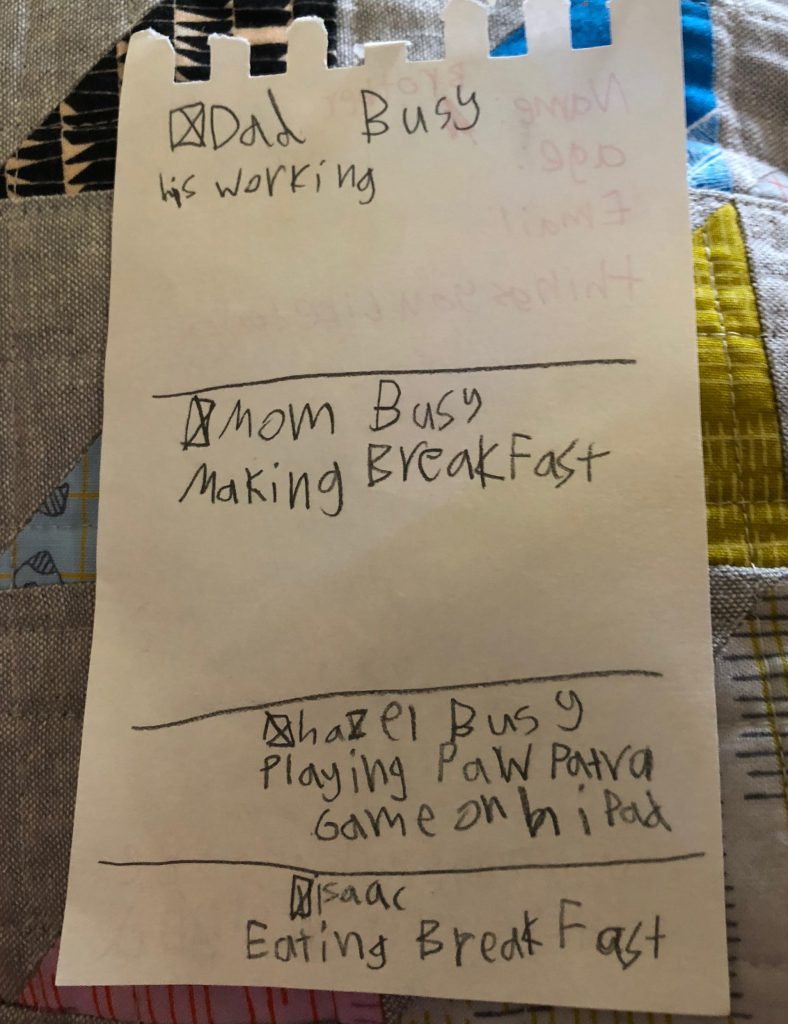 i left the camper for like five minutes and this happened. she's a tiger. obviously.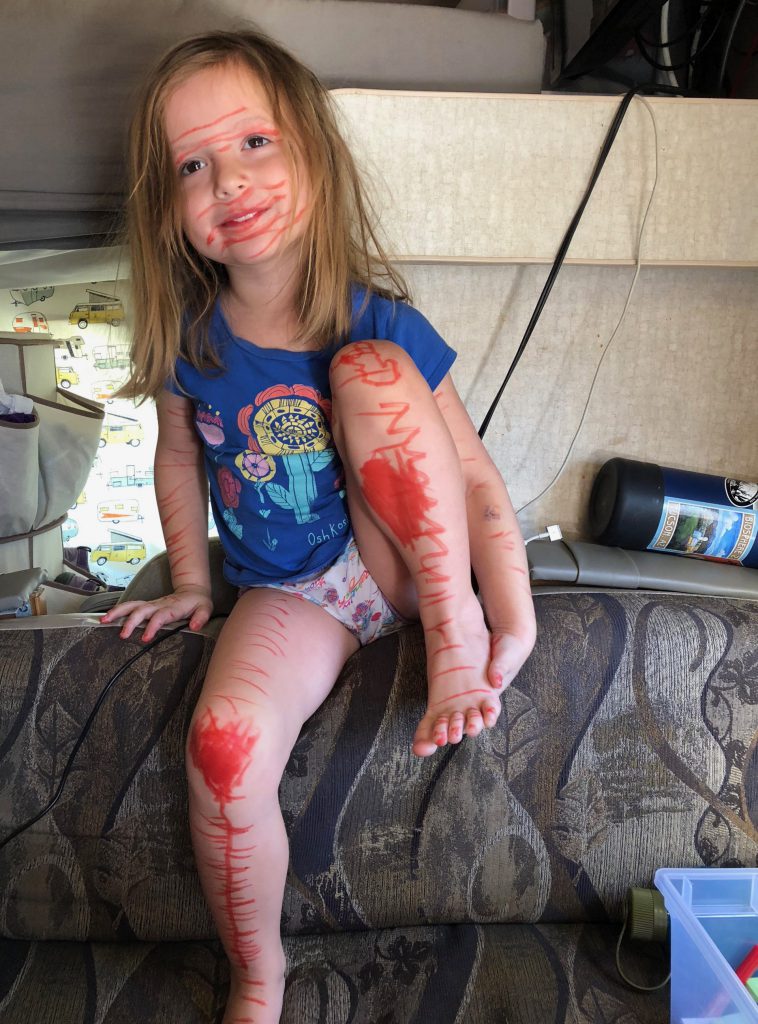 we were pretty excited to have the opportunity to hang out with some folks that we met about a year ago in new mexico. they were at the same campground and we've kept in touch, and were even pretty close a few times, but we could never make it work. they have been staying in the phoenix area, so they drove up to hang out at a park.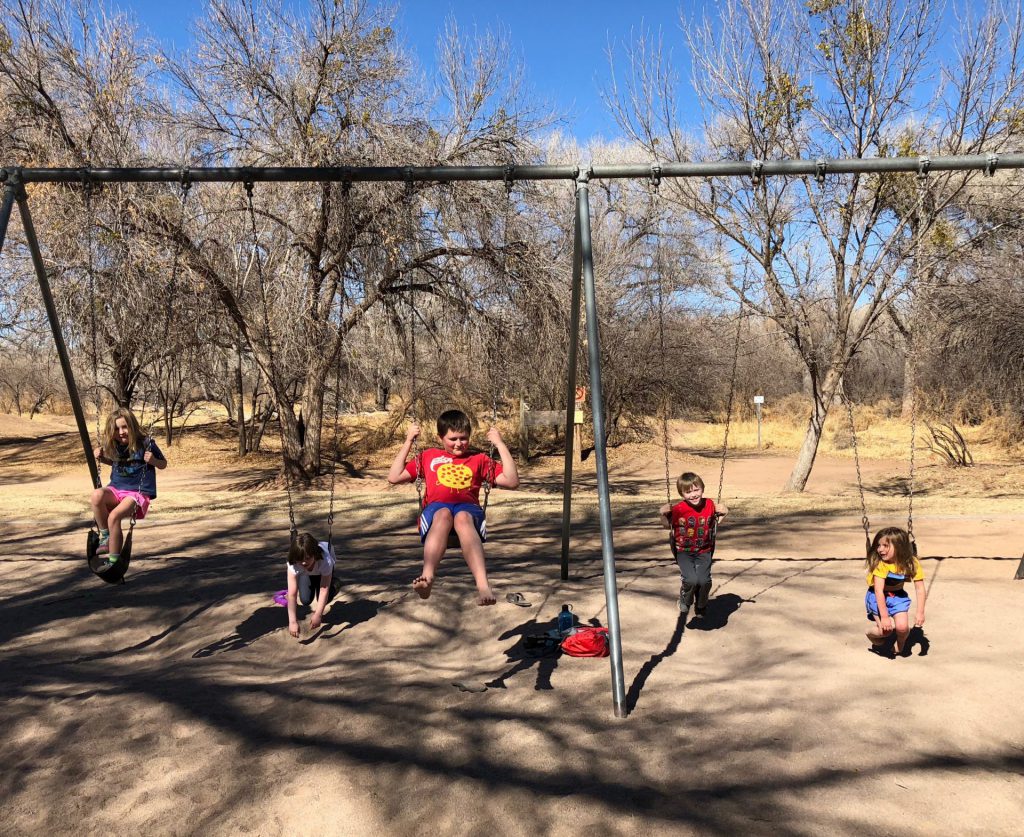 unfortunately, we had to leave early to, well, go to the dentist, but it worked out fine, because they wanted to check out tuzigoot. but everyone had a blast, and i had fun catching up with the momma and hearing about their travel plans.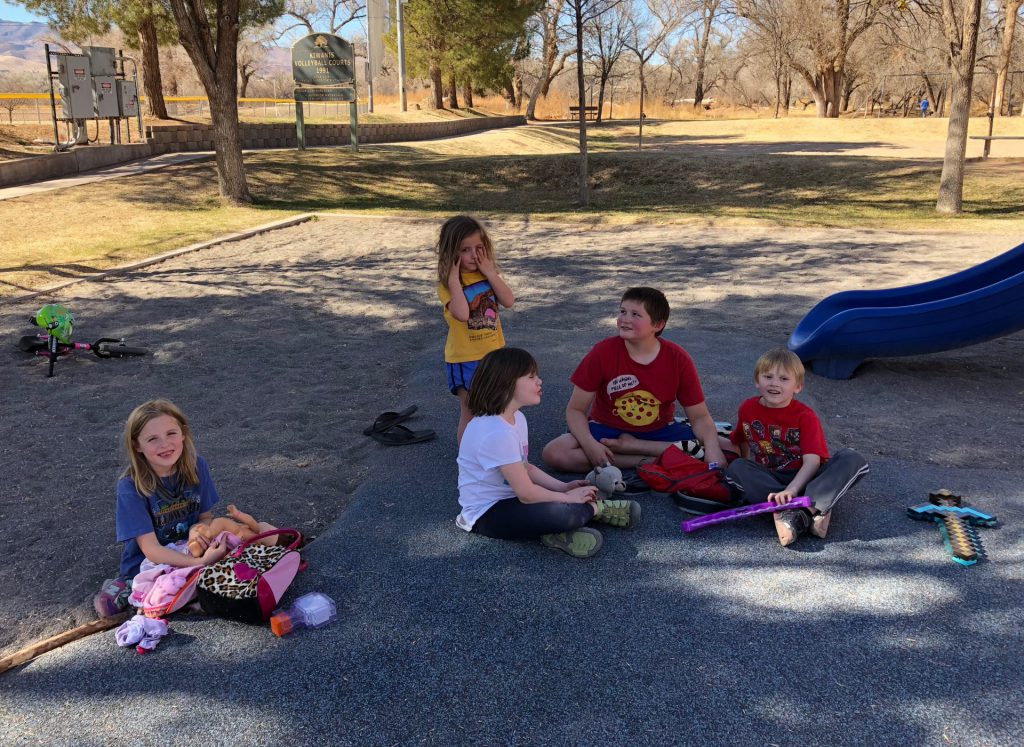 and then. the dentist. because the annababy hates brushing her teeth and had a cavity. punk.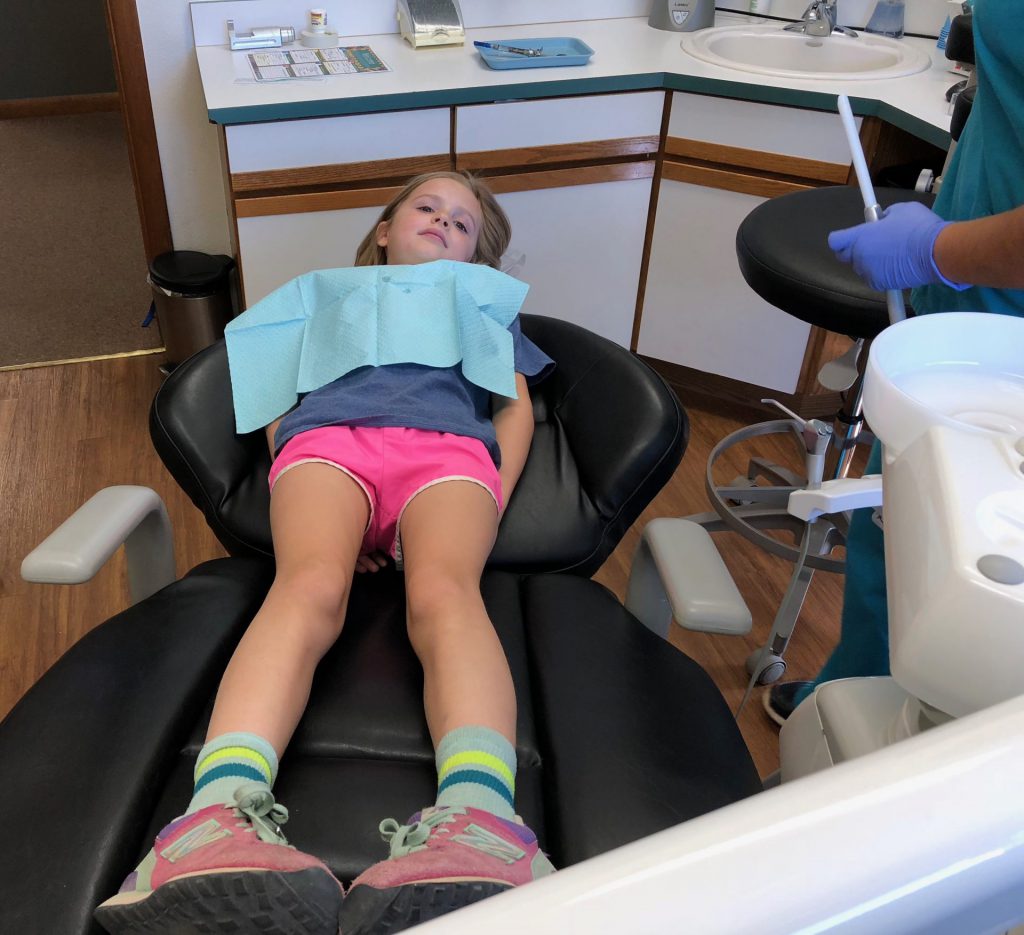 there's a pretty great thrift store near the dentist, so after MY visit, i had the chance to stroll through, leisurely, and ended up with this granny square afghan. we don't need another blanket by any stretch of the imagination, but i took a CARLOAD of stuff to be donated, so that's how i'll justify it.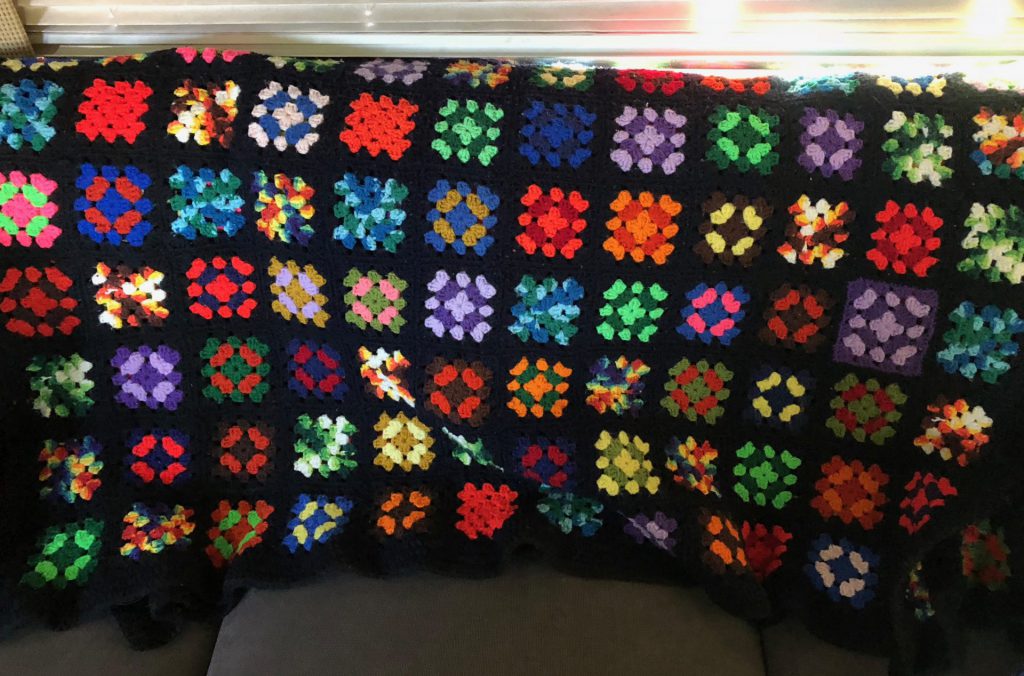 i have been trying really hard to be back on the keto diet. i know that i feel better. and it works. but man. once you cheat once, it's hard to turn that thing around. we have been trying to add variety so i don't get bored and then grumpy and then irrationally angry and then quit. one of my favorite items is portobello pizzas. so, you get to see a picture of them. (just be glad i don't post all of the food pics i take).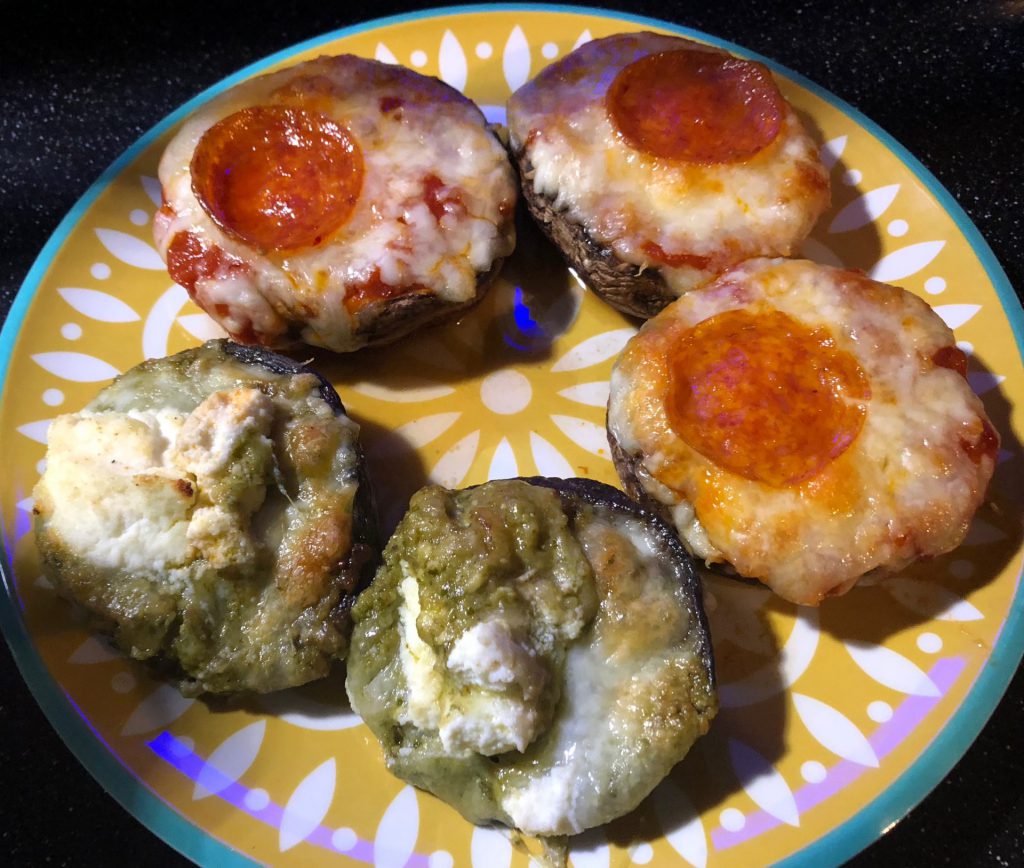 on the day we went to see the petroglyphs, we also drove through sedona. it was rainy and nasty, but it was derek's only day off, so it would have to do. but, bonus. we happened upon a pretty decent pizza place. derek got wings. the kids split a pizza that also doubled as dinner later, and i got this DELICIOUS antipasto.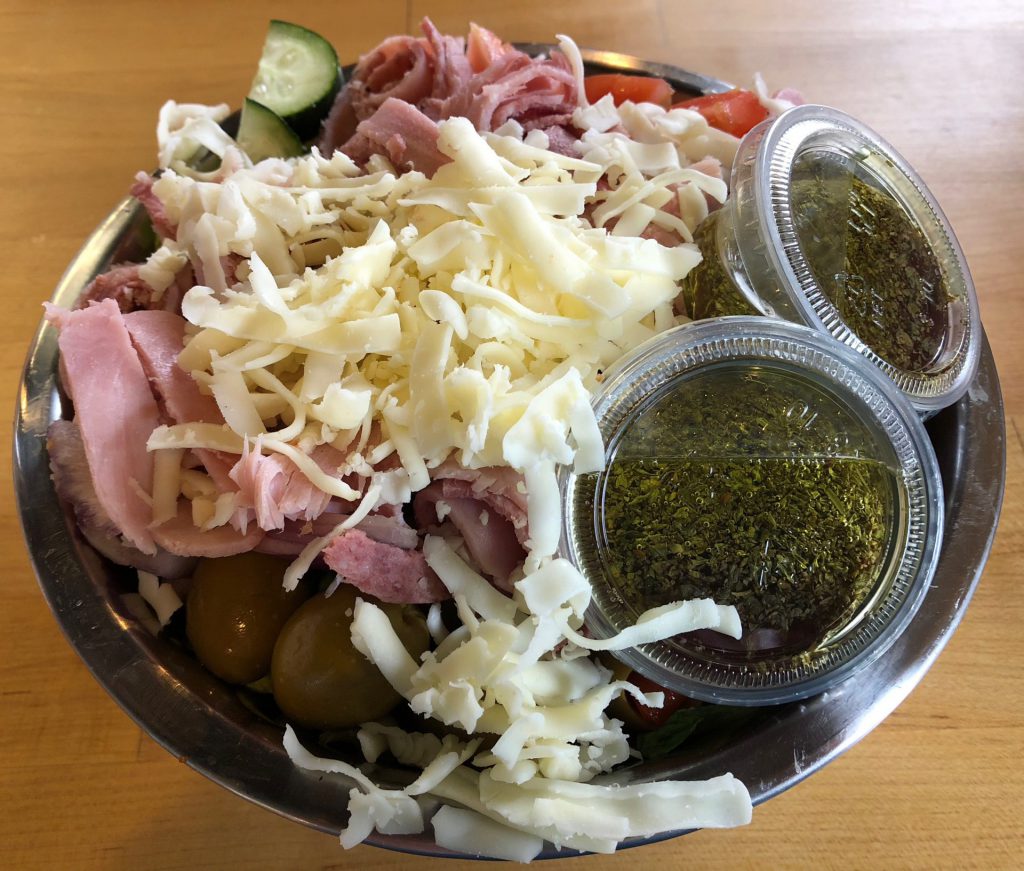 pizza eating is hard for this one. she wants to be big and not have it cut up. but she also tends to freak out and pull off all the cheese and have a meltdown.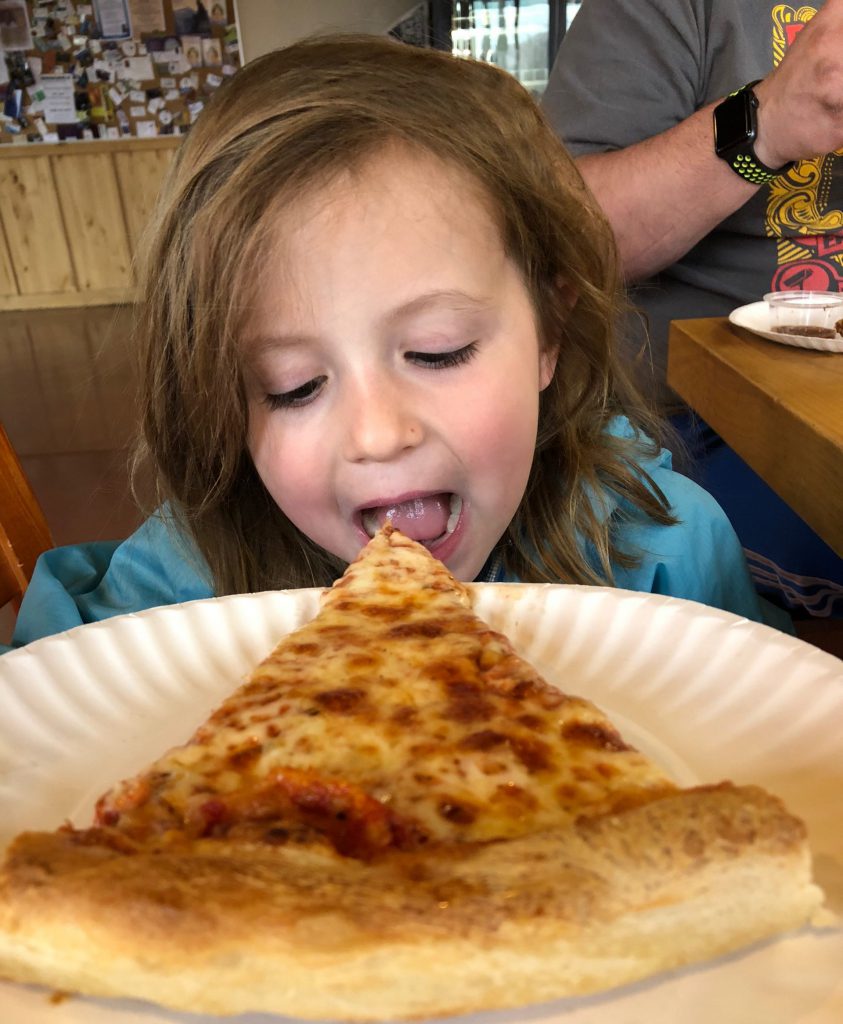 and then. our sedona drive. it was cool. we were bummed is was blah weather.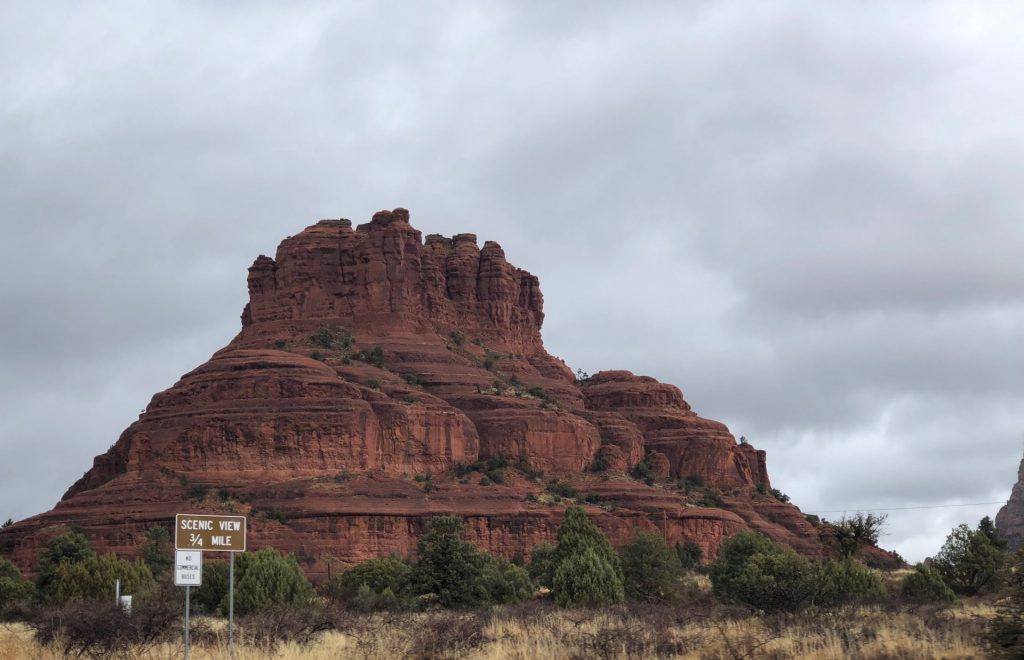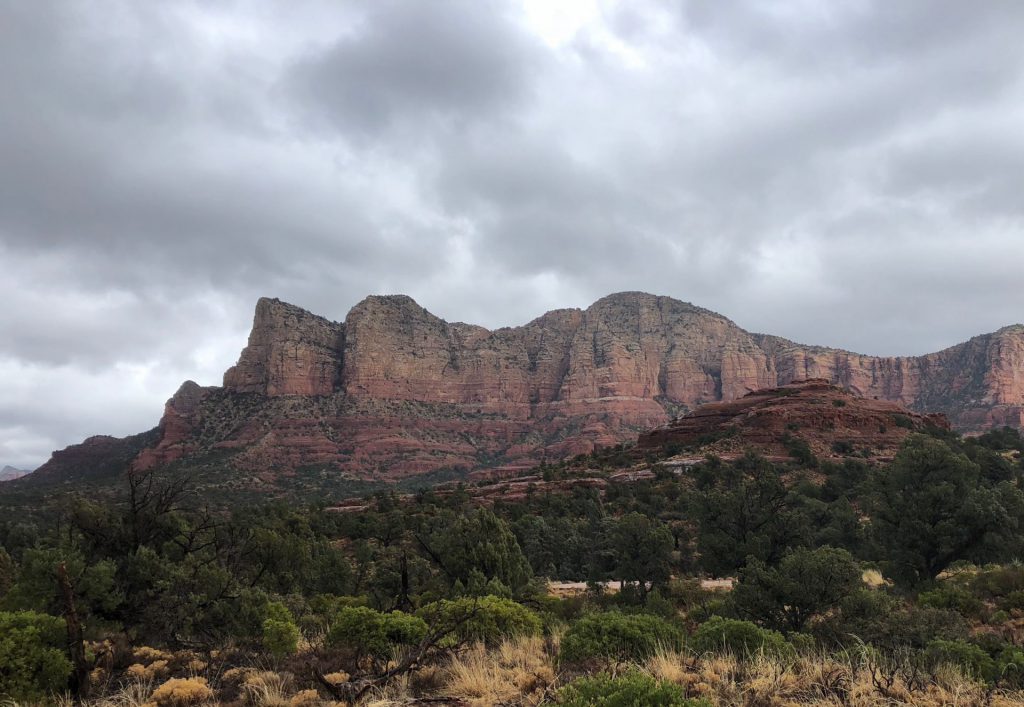 and then. another scrap note from anna. hug themed.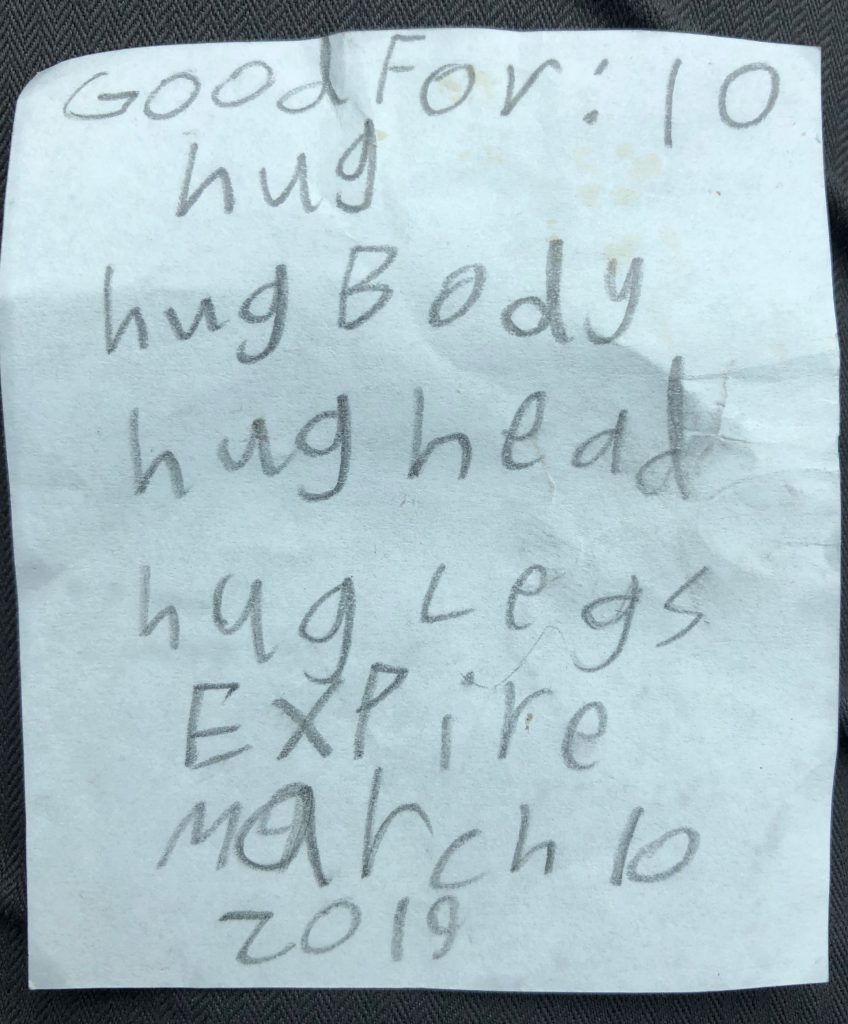 and this. the kids are learning cursive. and anna likes to practice. because she's anna.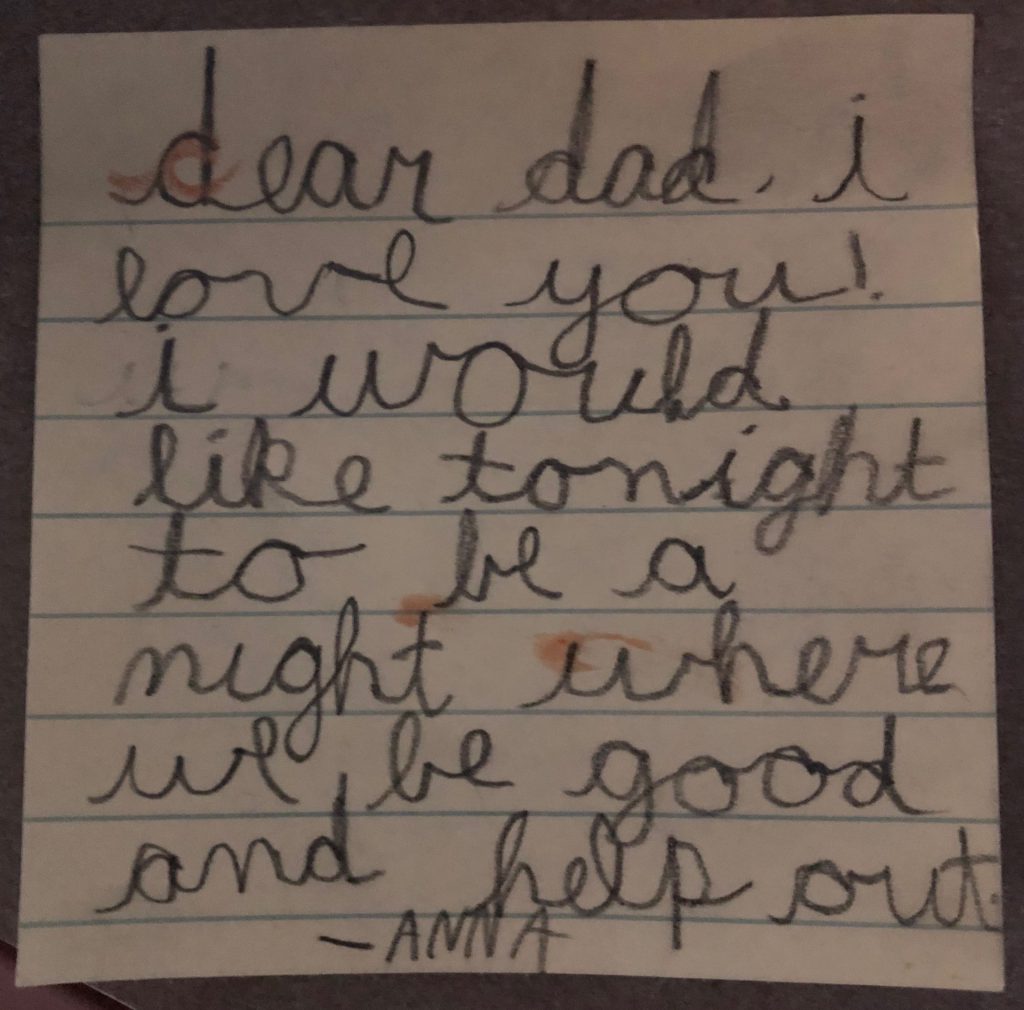 this is an image i never thought i would see in my wildest dreams. snuggly anna. and isaac tolerating it.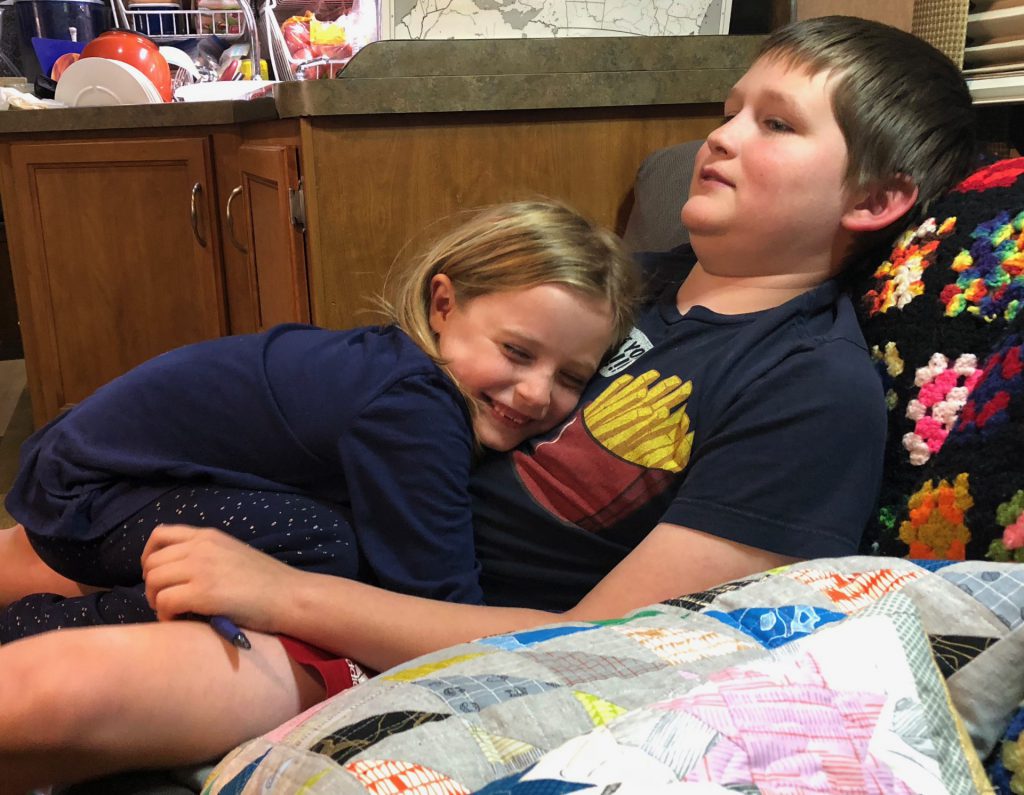 morning couch lounge snuggles.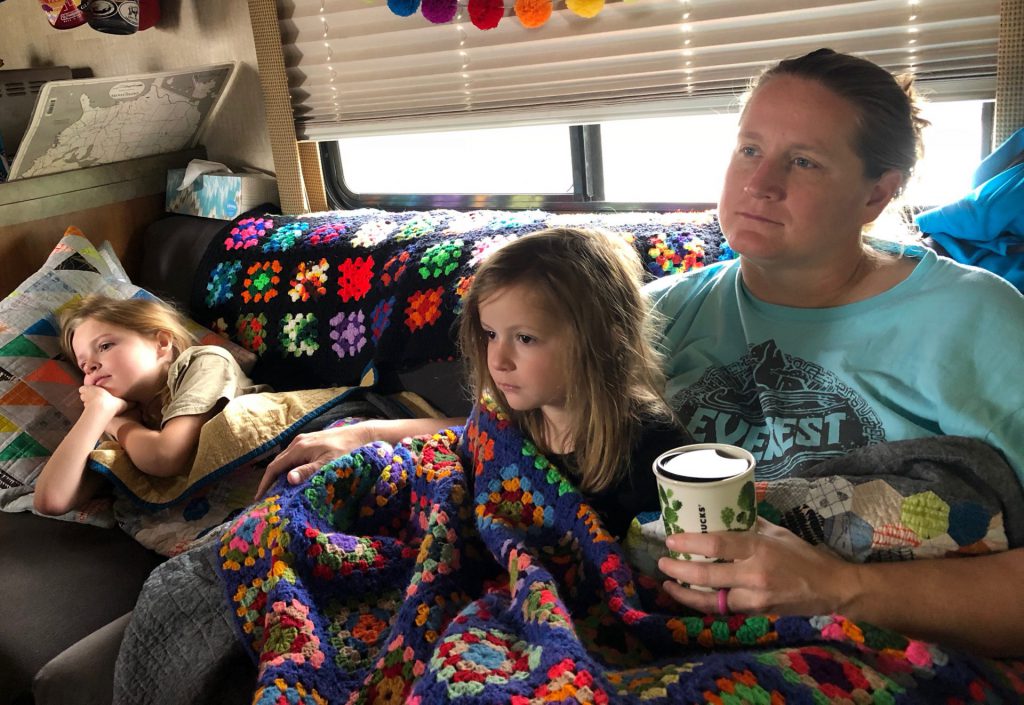 valentines breakfast. i actually only did this for anna. isaac raided the fridge at the crack of dawn and hazel opted for yogurt. i ended up going out later and picking up a video game for the big kids and a lego set for hazel, because i'm a sucker, but i'm sort of over this over the top celebration of every single dumb made up holiday.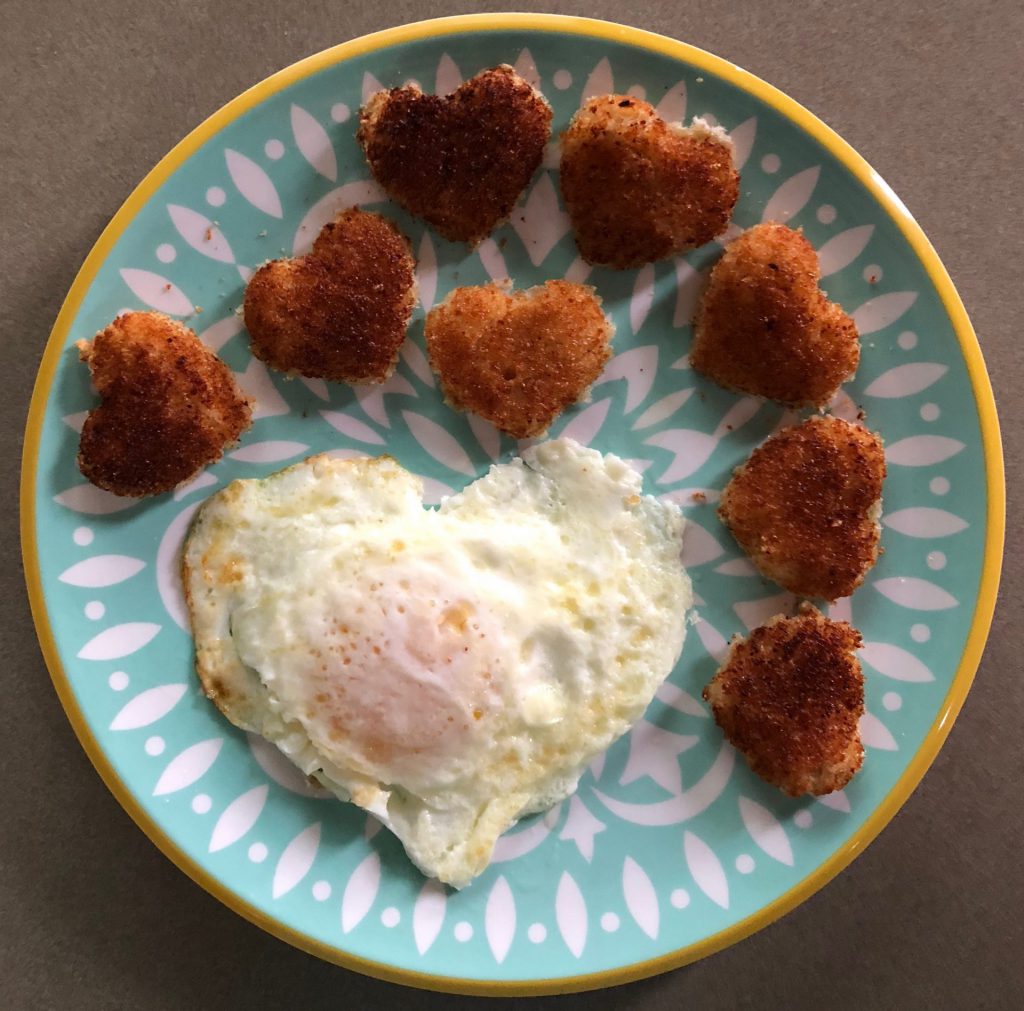 also, on MY dentist day, i was able to leisurely stroll in a local fabric shop. i didn't love the fabric options for a possible quilt, but there was some fun novelty fabrics, so i picked out some for the kiddos to make their own pillowcases. then we planned a sewing day at the lodge.
it went as suspected. anna is gung-ho at first, but tired of the details quickly and whines about everything.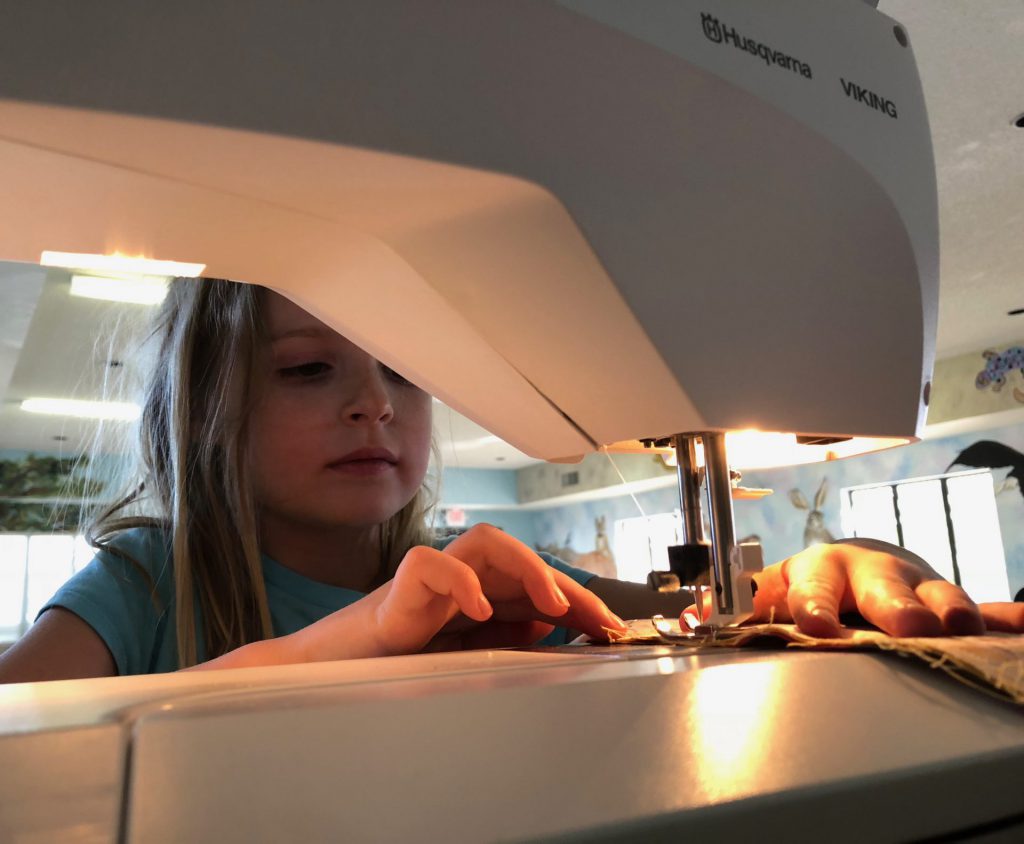 isaac, by nature, is a little reckless and careless in all the steps, so i had to do a lot of re-pinning and seam ripping.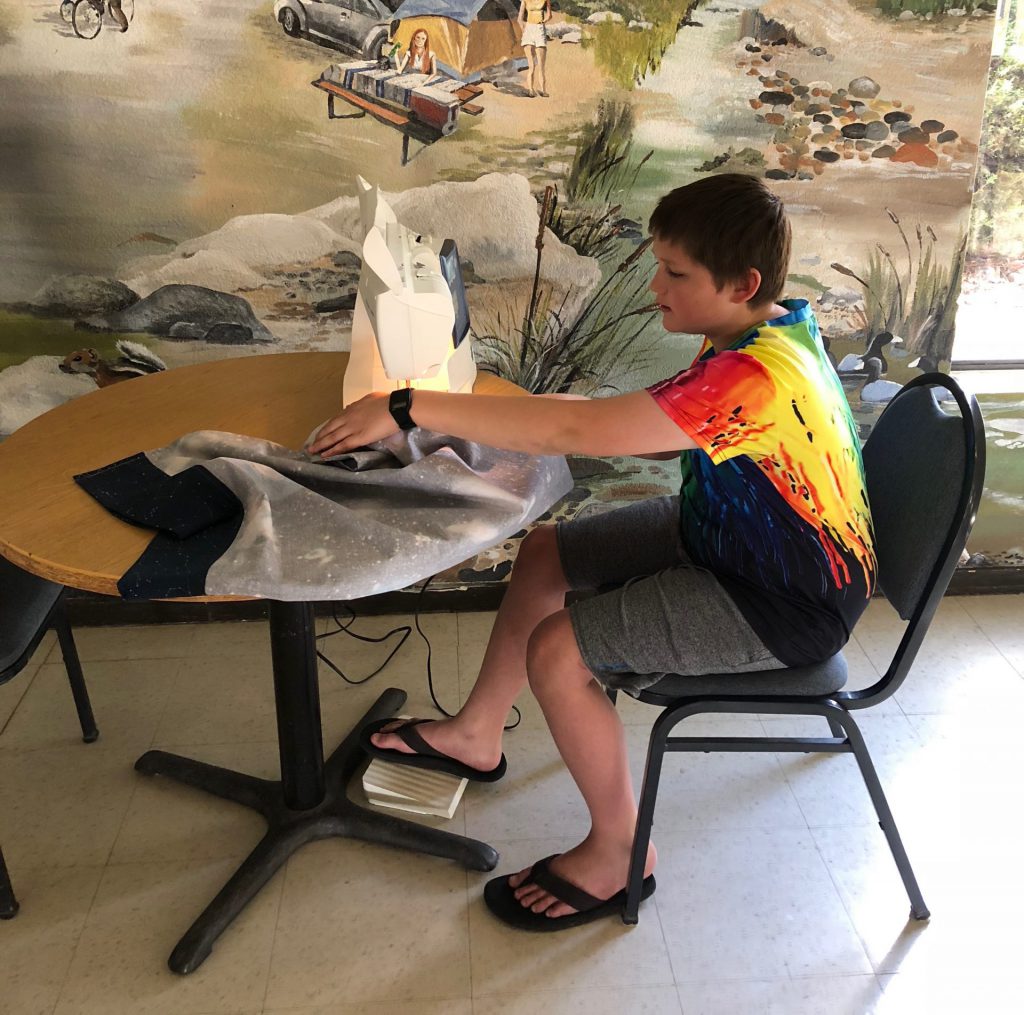 but, in the end, we had three new, fun pillowcases. i made hazel's as the demo, and despite her grumpy face, she's pretty pleased with it.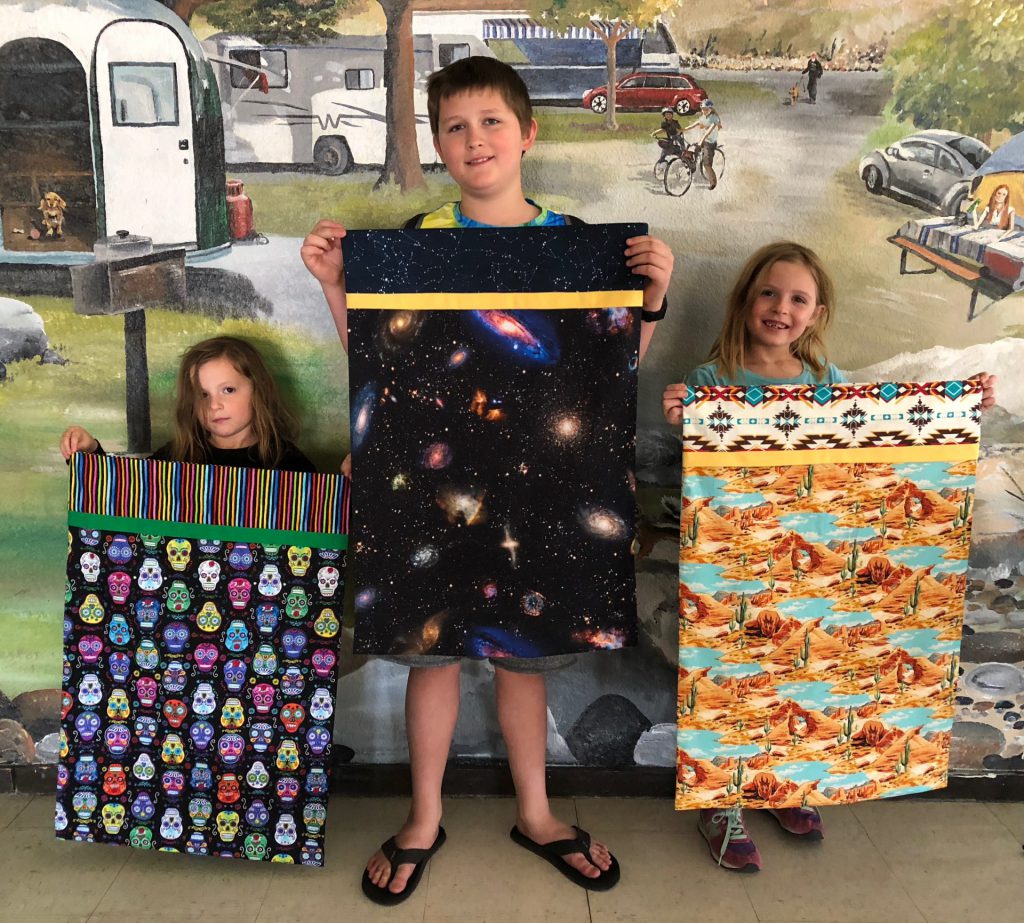 cactus/southwest for anna, dias de los muertos for hazel, and space/constellations for ike.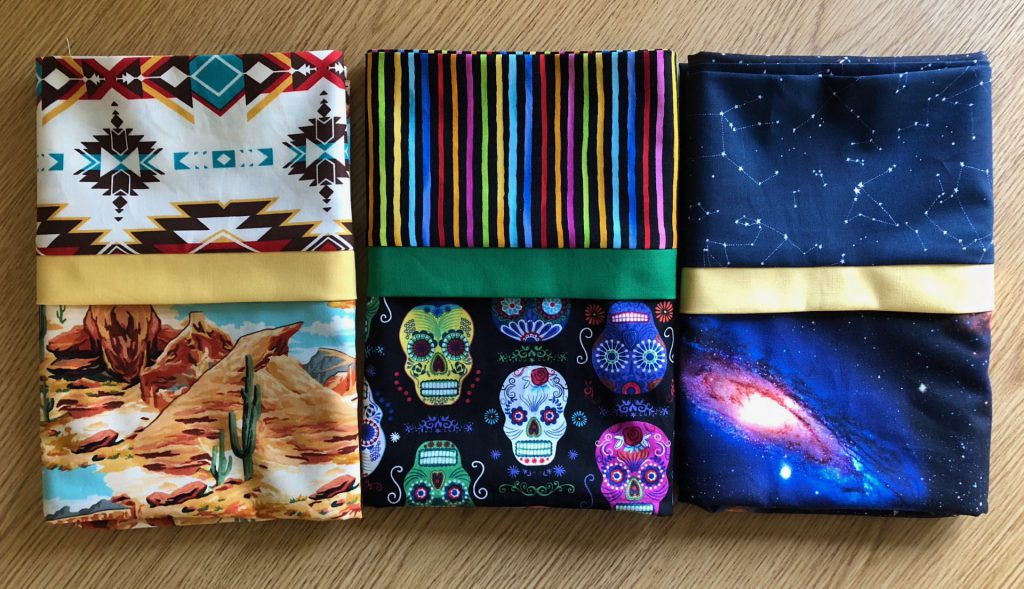 cute hazel, just because.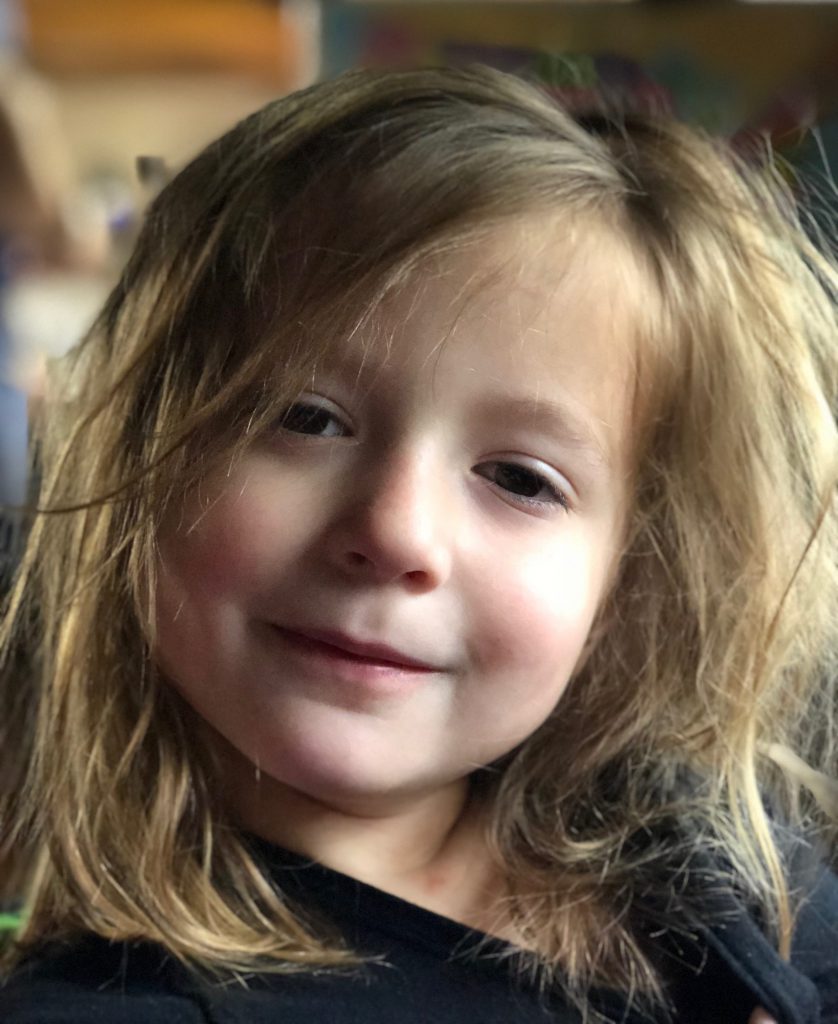 on friday, we drove to quartzsite, to spend the night on some public land, and break up our long drive to the next campground. but, i had a TON of laundry to do and i didn't want to wait until we got to the campground, so the kids and i drove ahead of derek and found a laundromat and got to work laundering about 10 loads of stuff. they are terrible helpers and use all of my laundry quarters on snacks.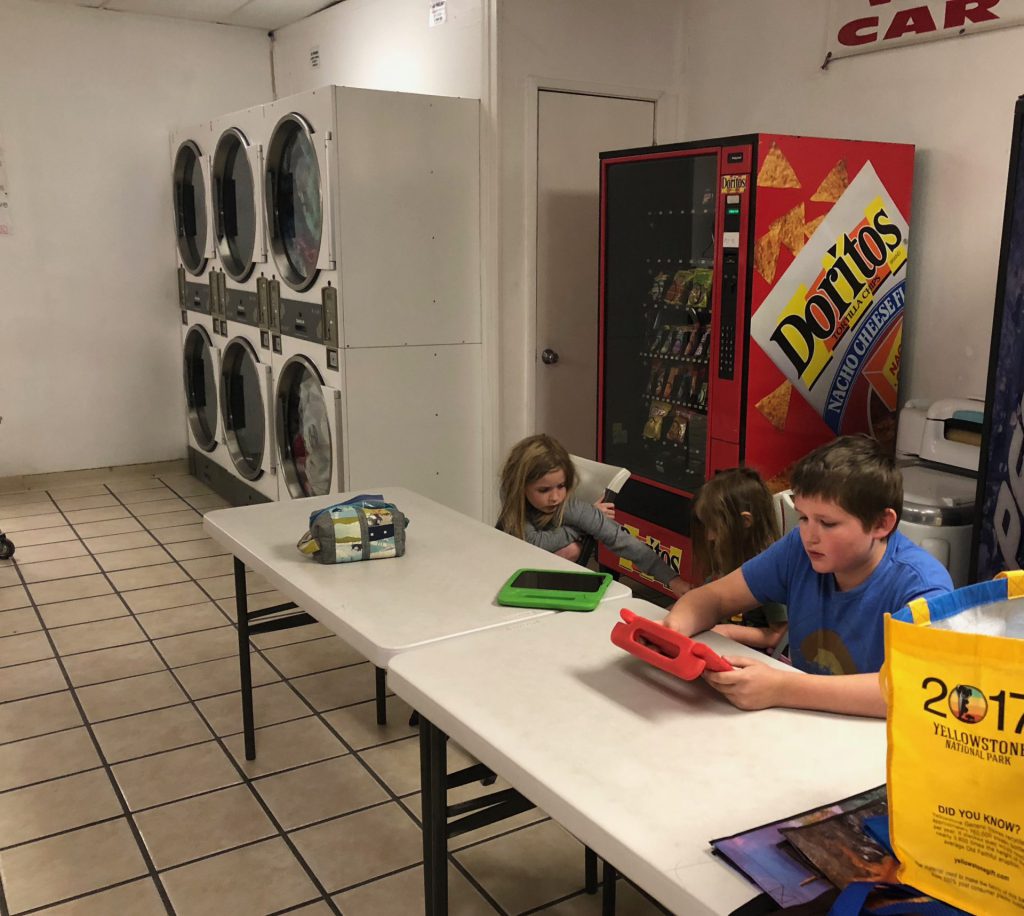 and then, in the morning, we bid farewell to arizona. on to california, and the coast, where we will spend most of 2018…