it's official. i made another road quilt. we were in an rv park, not really near anything exciting, so the kids were glad to accompany me to the rec lodge a few times to spread out. and, the weather was mostly decent, so i could get a lot done on the picnic table at my site.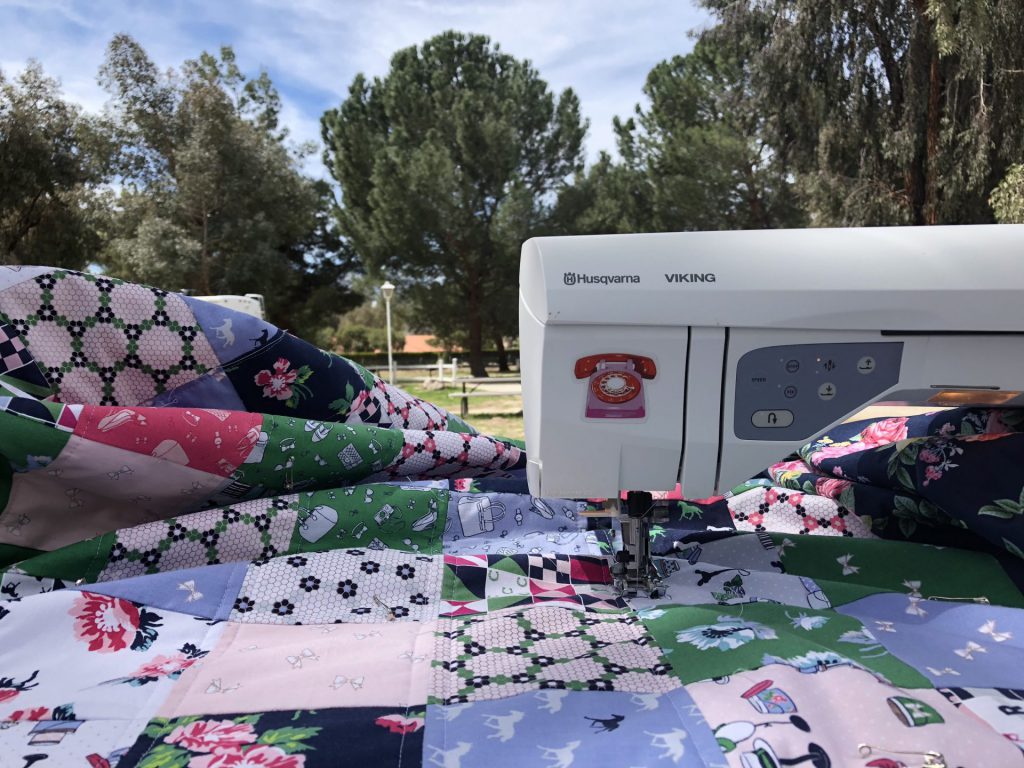 this one was for my friend heather. i made her a quilt a few years ago, but it was damaged in a pipes leaking flooding incident while they were on vacation. so, now that i feel like i can properly quilt occasionally on the road, i told her i was ready to make a replacement. she picked out a fabric line called "derby day" by melissa mortenson and it couldn't suit her any more perfectly. totally southern preppy. after she sent me a bunch of pinterest quilts she liked, it was apparent that she leaned strongly towards simple patchwork. easy and fast, perfect.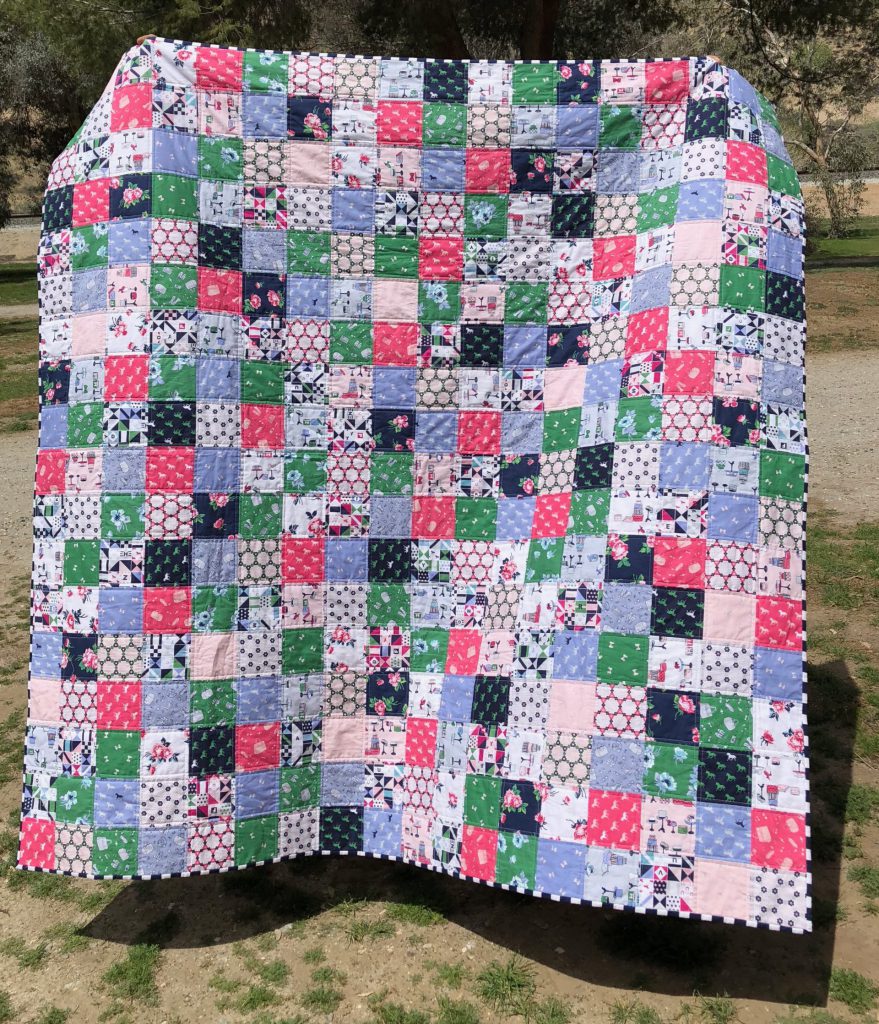 for the back, i really wished i had a bunch of the floral navy blue from the same fabric line, but i found this pretty awesome print at hobby lobby, and it worked out great. also, the soft pink polkadot is from hobby lobby and is a perfect match to the soft pinks from the line. i used the scraps from my fat quarter bundle, to make the panel of strips. i was determined to use every last bit.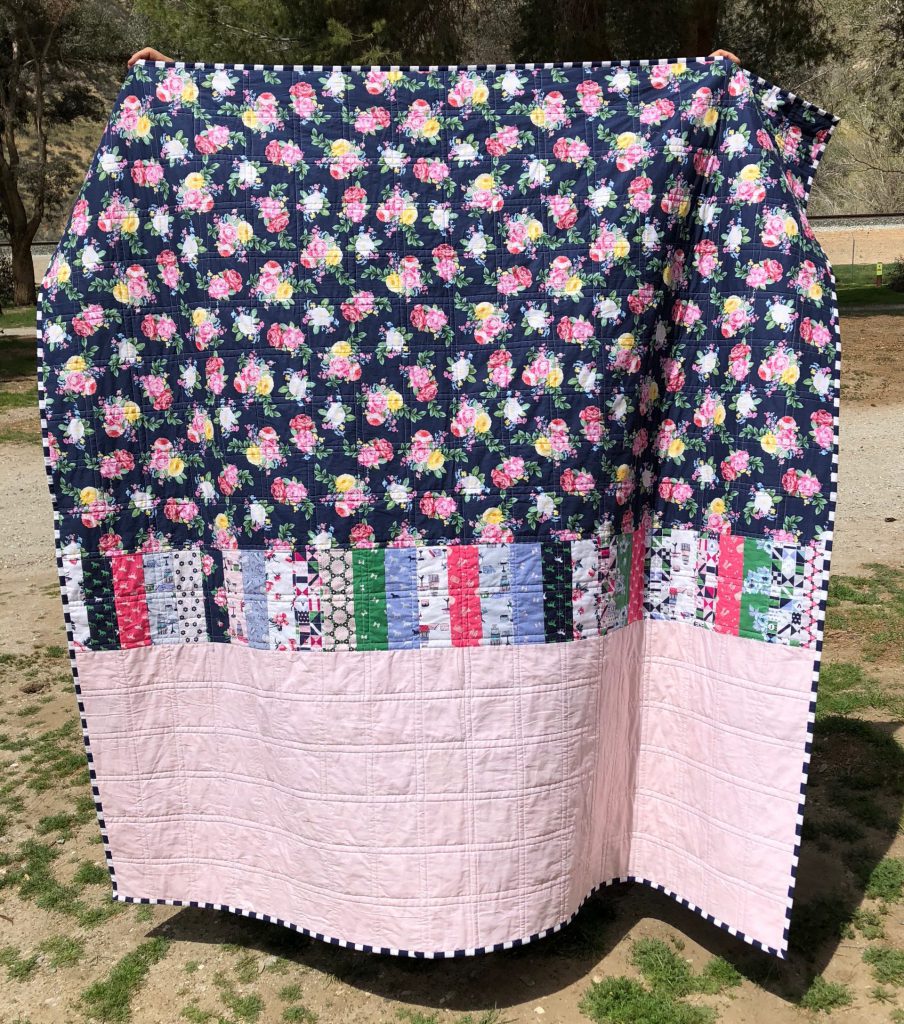 for the binding, i used this navy and white stripe from hobby lobby. it was perfect, i think. (originally, i was going to use all the left over strips for a scrappy binding, but felt like that would be over the top, since the patchwork was already so busy. i think this worked out much better.)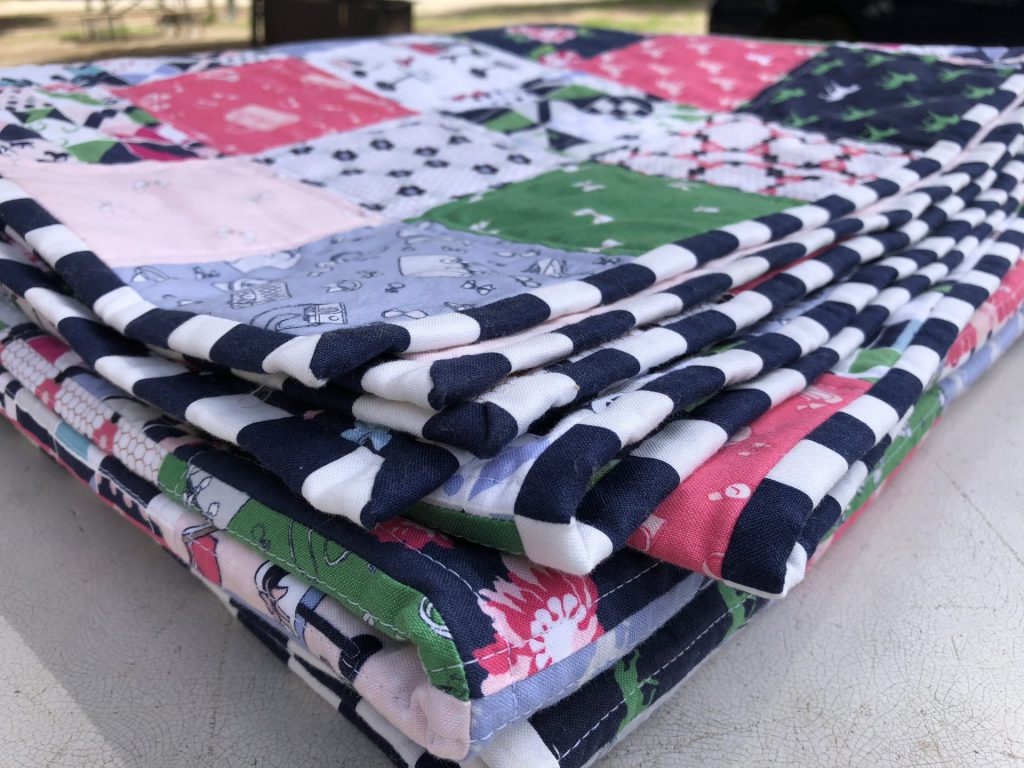 for the quilting, i went with straight-ish lines, echoing the patchwork seams, 1/4″(ish) on each side. i do love to all over meander free motion for efficiency and because it's less precise, but i felt like the straight lines went better with the vintage feel that i thought heather was aiming for.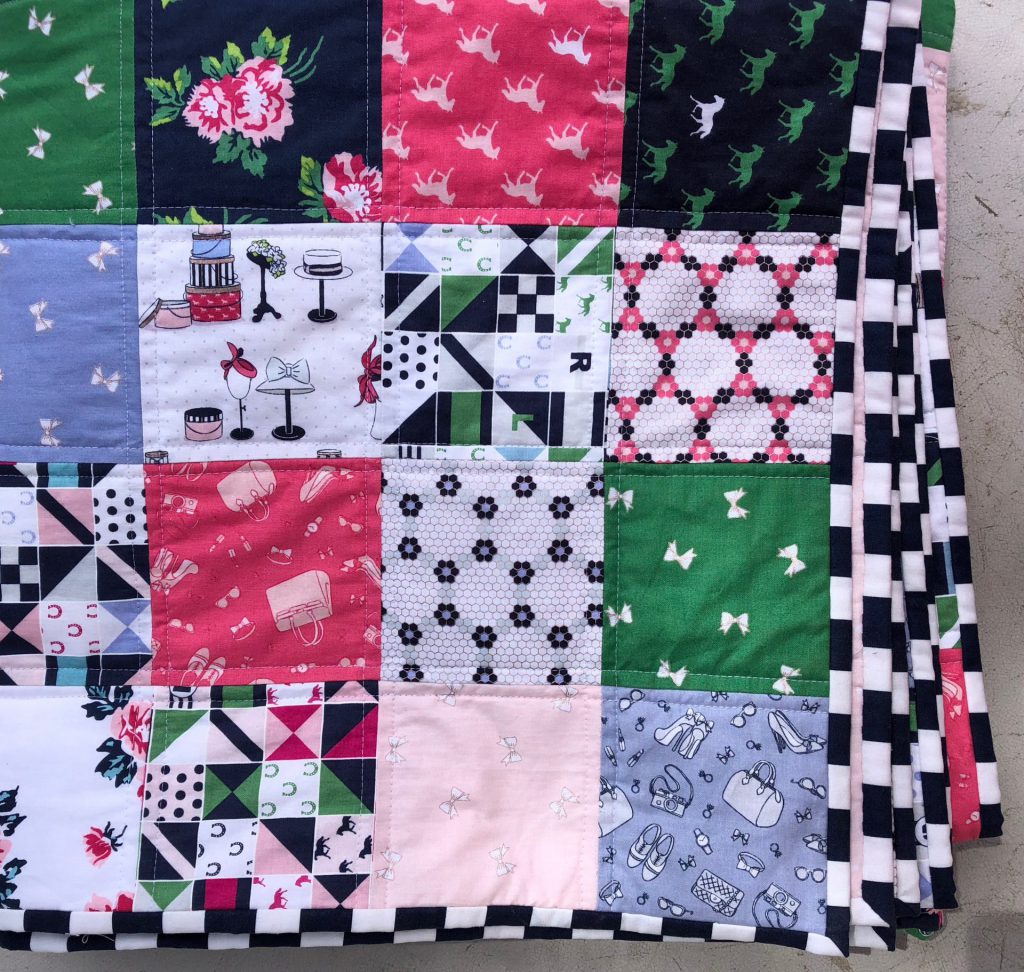 and finally, one parting shot, of the quilt, draped over a nearby (unoccupied) cottage at the rv park we are staying in. i didn't want to wash it in the gross park laundromat, so i sent it off all crisp and no crinkle. hopefully, i can get heather to send me a crinkle pic to update this post with later… 🙂