so, i'm constantly making quilts for my family.
or for baby gifts.
but, for my little group of friends, i've not been much of a bearer of quilts.
now that i'm getting better and faster and my house is filling up with quilts, i decided it was high time to start making quilts for my bff's…
i had this little quilt kit that i picked up from karen gray's while she was still karen gray's. the fabris was parisville by tula pink and the pattern was karen's own "pave the way". my friend heather liked the colors. so, i got to work…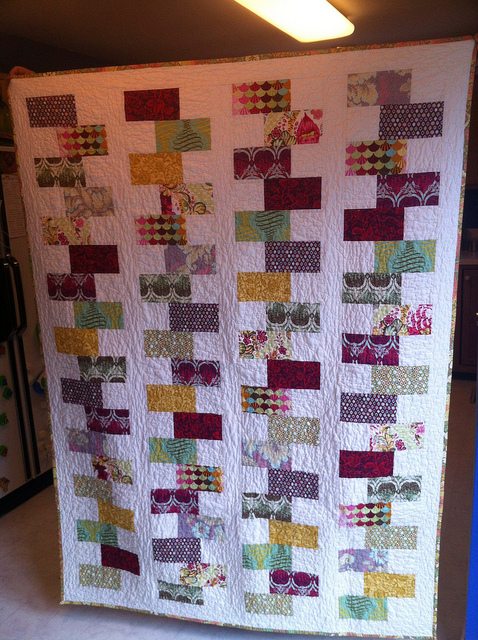 i free motion quilted it on my machine in a meander. that's about all i can handle so far.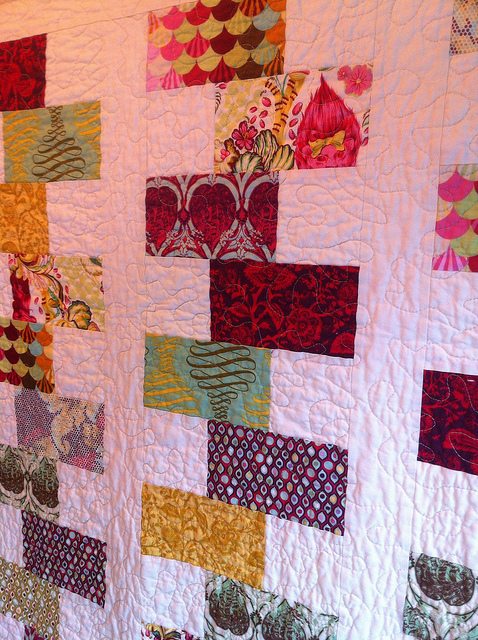 the back is a bit intense, so hopefully she will like it.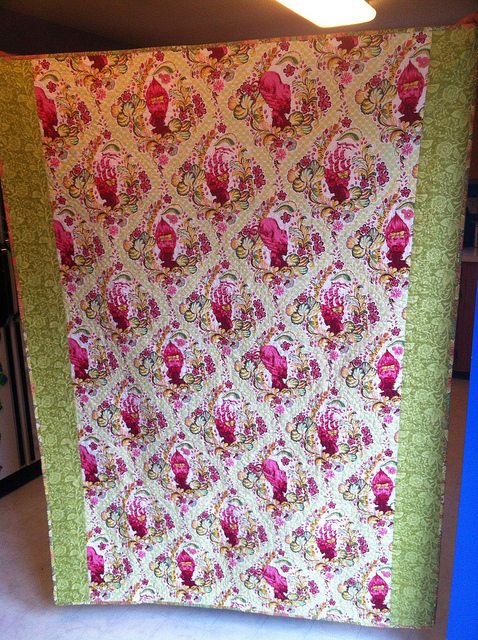 i love the way free motion meander crinkles.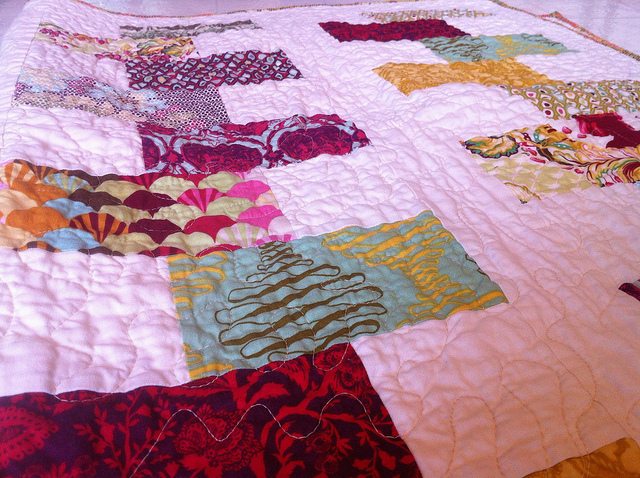 this quilt came together nice and quick and easy. i really need to work on my skills of keeping my blocks in order from the design wall to my machine. i seem to always screw that up.
the end.