for two weeks, we were sort of near the beach, but sort of over the beach. and the weather was cold and windy and not very tiny-beach-goer friendly. but, on our last day on the coast, i felt like we at least had to make a go of it. the girls were game. isaac was not. so, the girl lidboms packed up and headed north to avila beach, which i had hoped would be less windy because it's sort of in a cove.
we found a parking spot (the last one in the whole town, i think!) near a playground, so of course we stopped to play there first.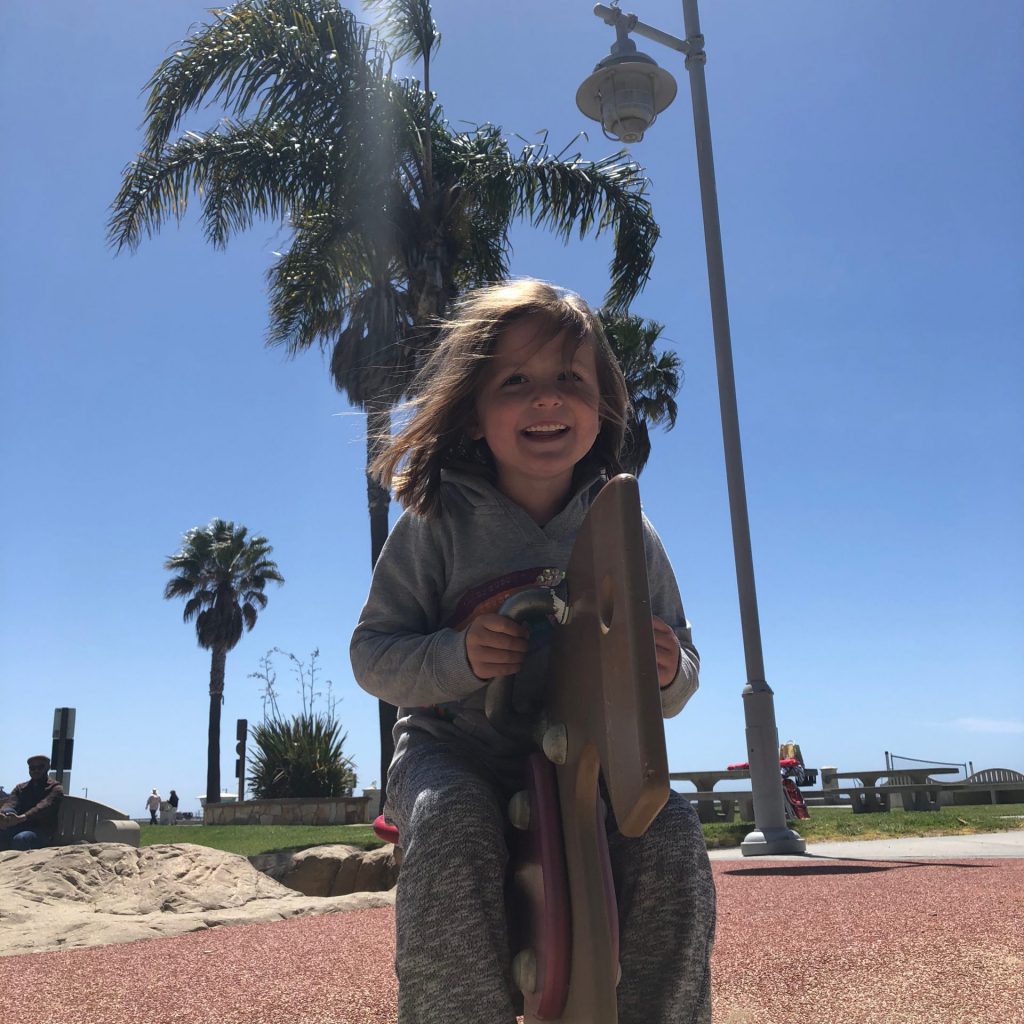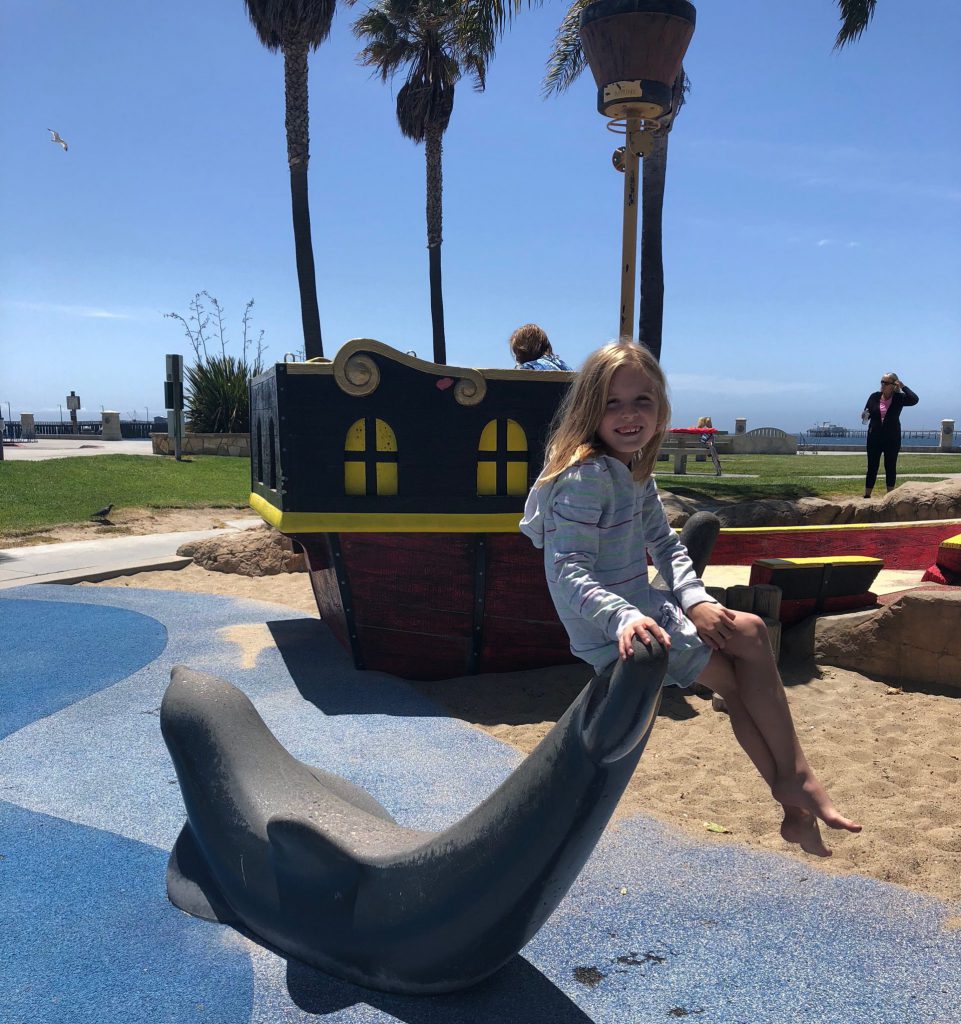 then, we walked out to the beach. i've heard so much about how absolutely wonderful avila beach is, and maybe in better temps and wind conditions it's great, but we weren't super impressed. anna was bummed that the tide pools were mostly empty.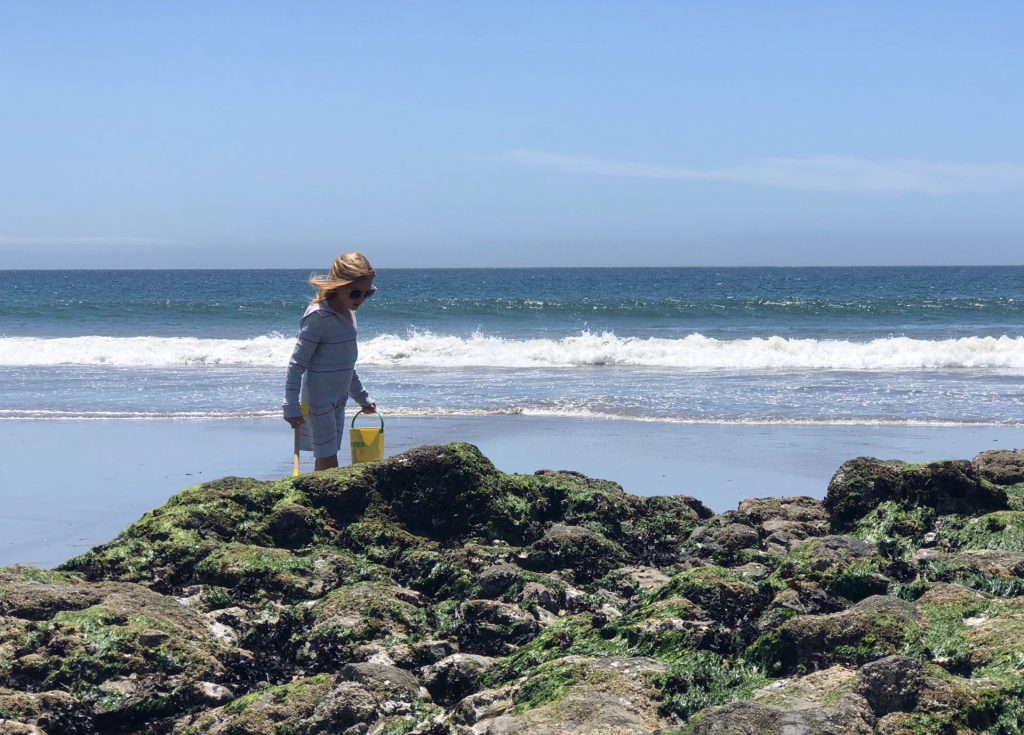 she trudged around for awhile, hoping for anything cool, but anemones were all we found.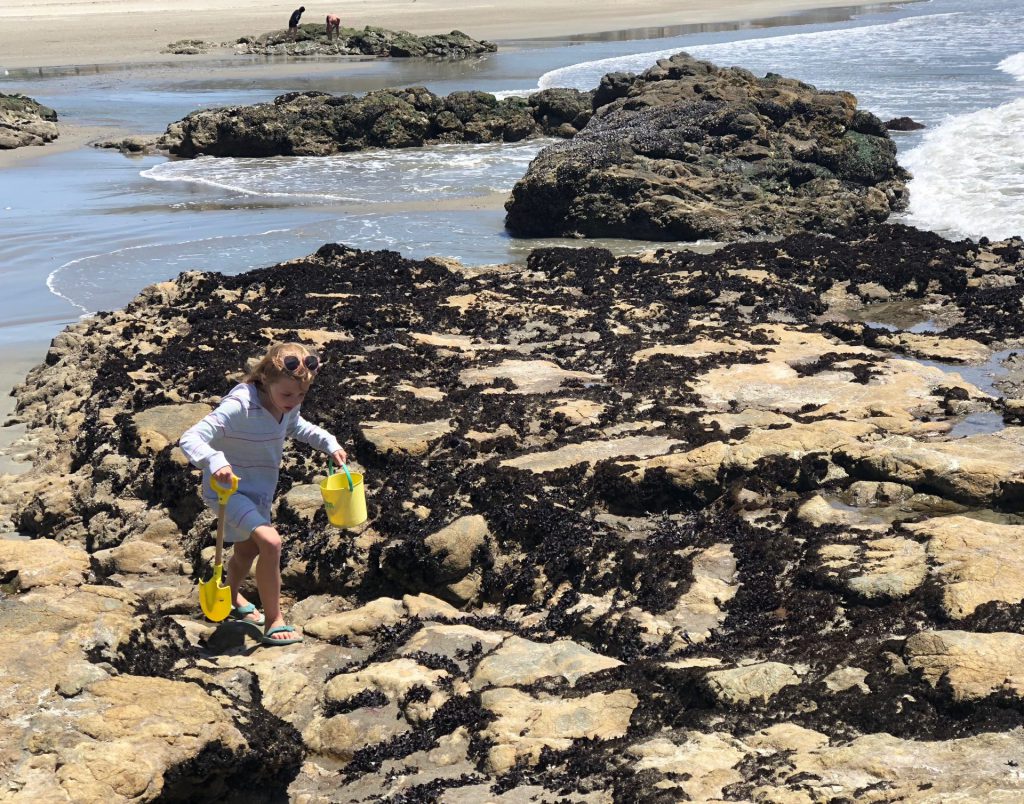 hazel wasn't into the tide pools and hated even stepping on the seaweedy algae stuff on the rocks, but she allowed a picture, before we went back to more sandy areas.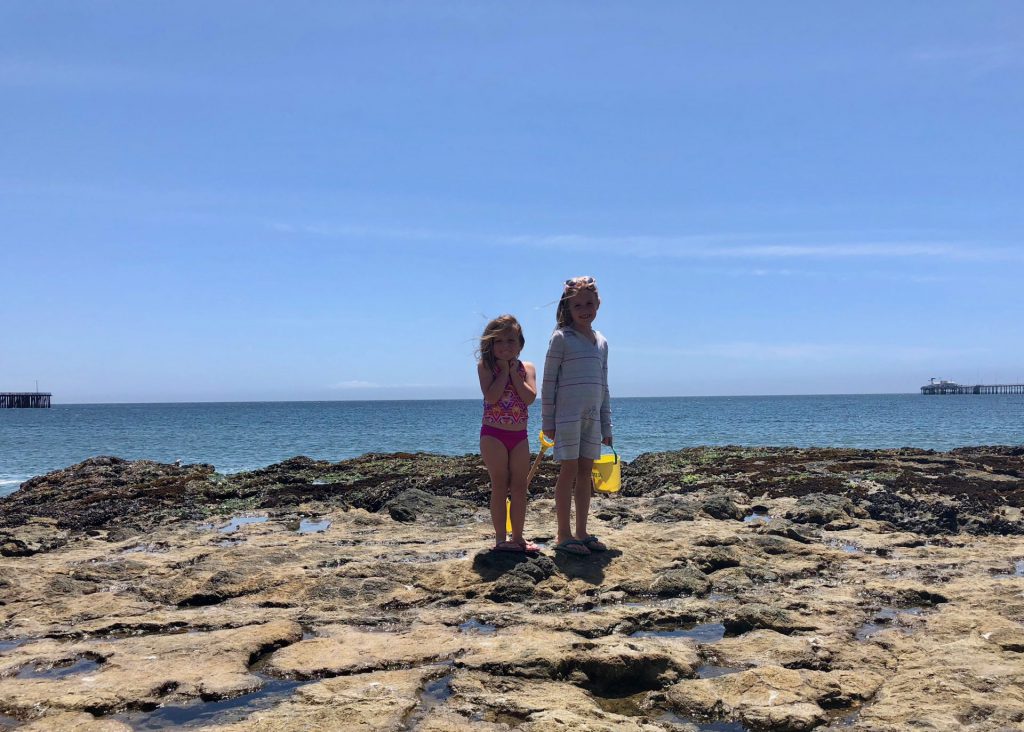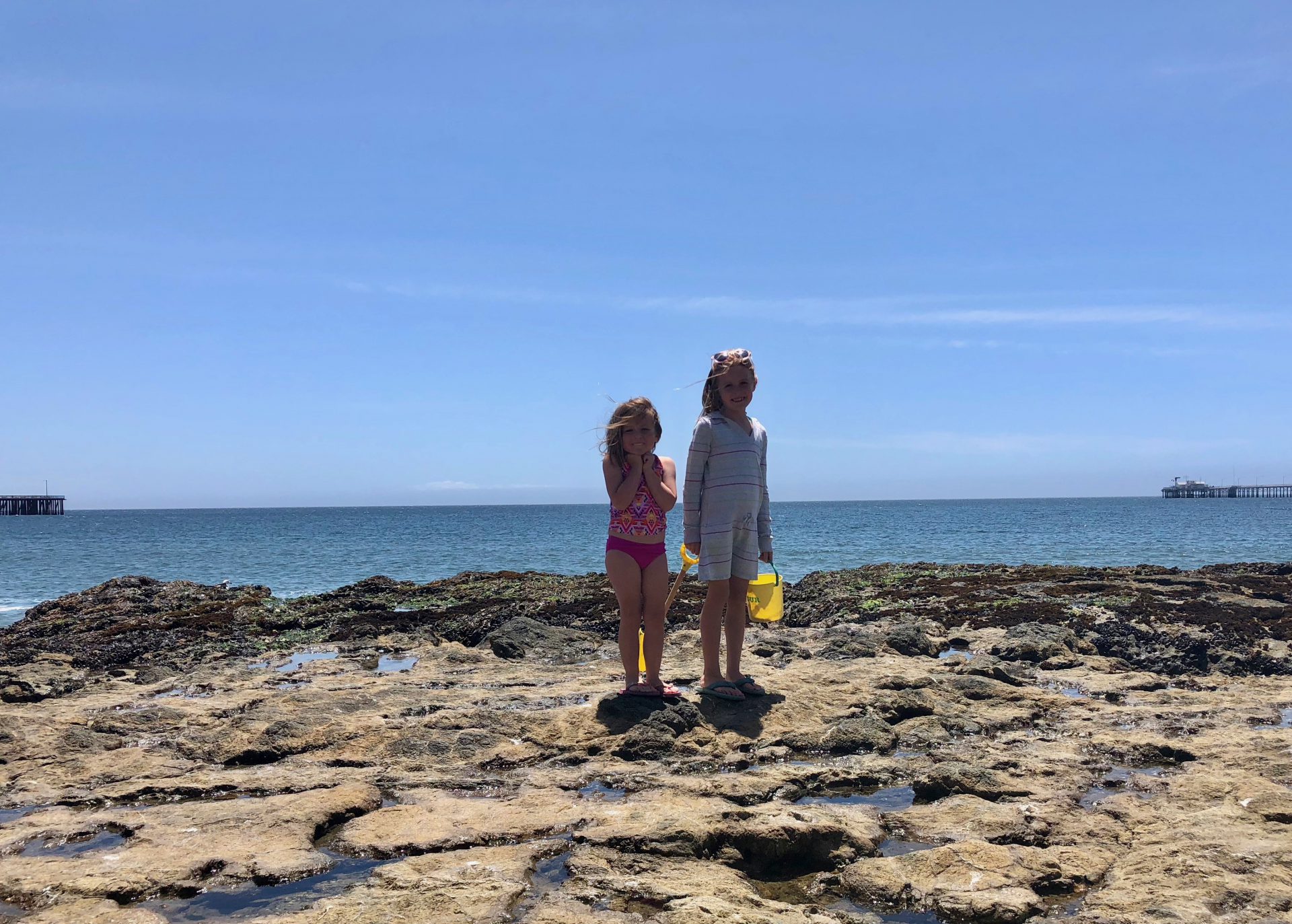 the sandy area was miserable. the wind was blowing the sand onto our faces and after a few minutes of attempting a castle and looking for rocks (and hazel collecting crab appendages and carcasses to show me), we called it a day. but first. a selfie.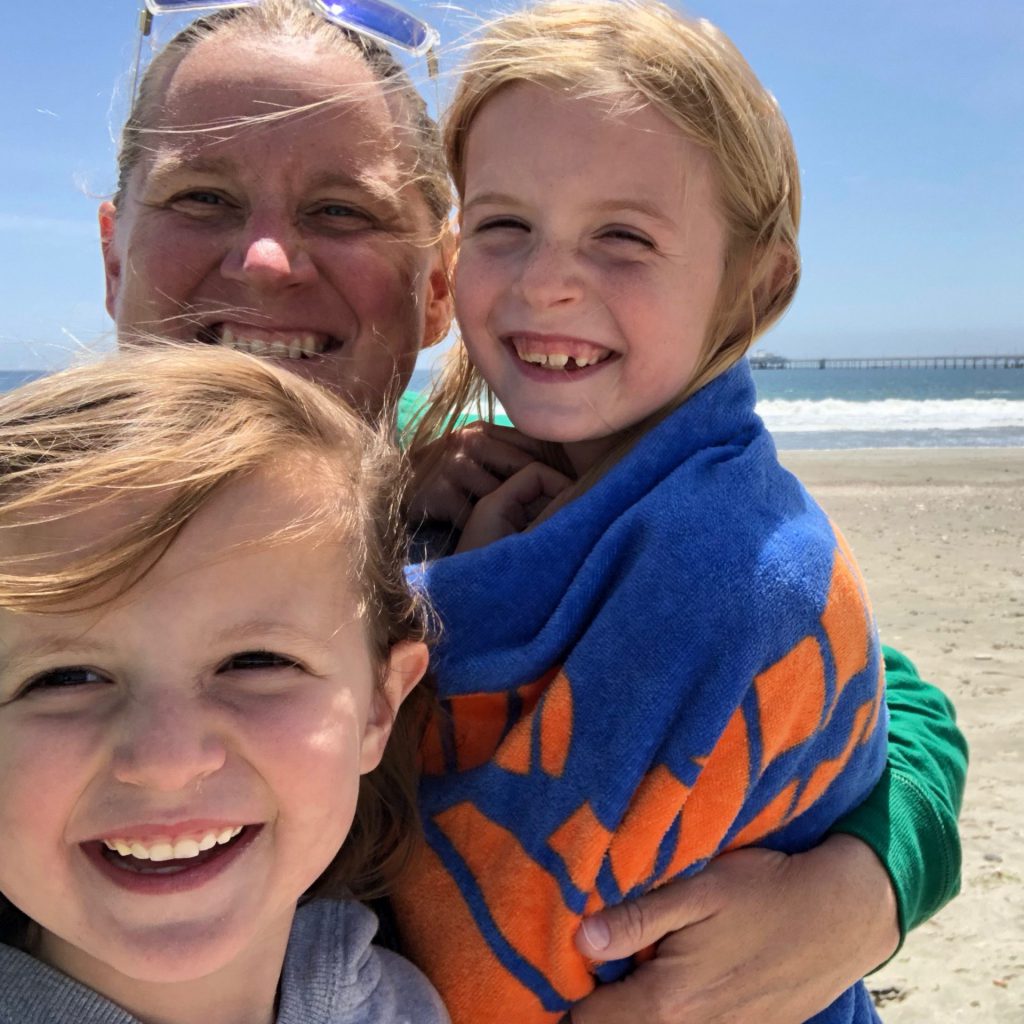 thankfully, we had a back up plan. just near where we parked was a tiny little aquarium. i had read good things about it, so we decided to check it out.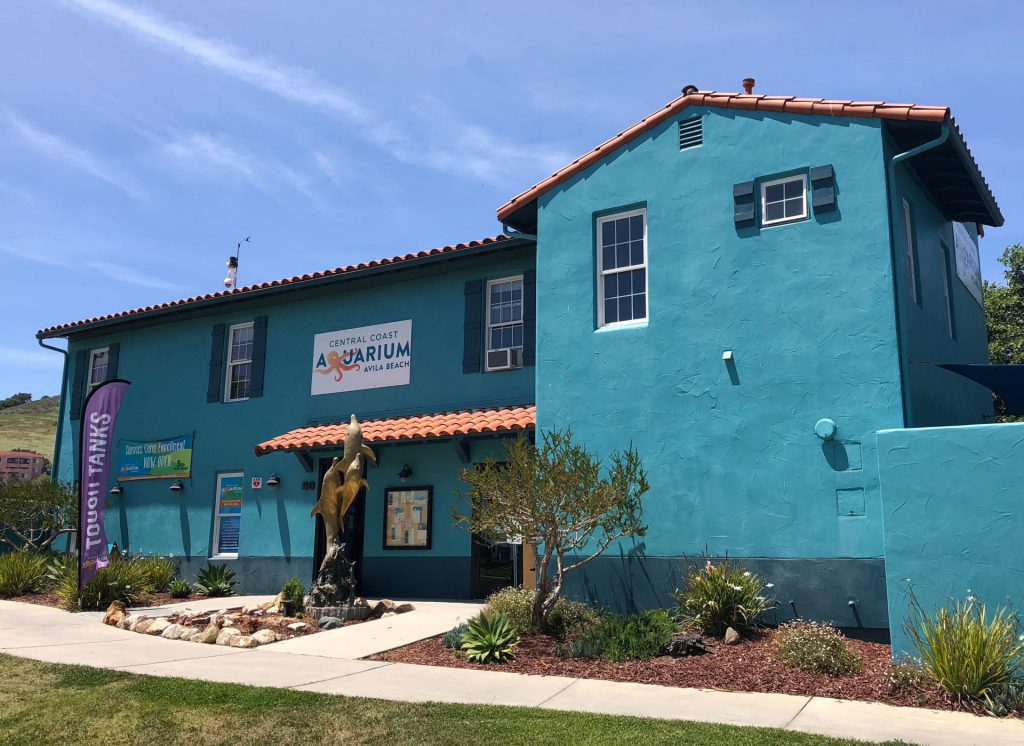 it was only two rooms, but so much hands on. and it was cheap. $8 each. as soon as we arrived, there was a swell shark touching time. so, we all touched a sleeping swell shark.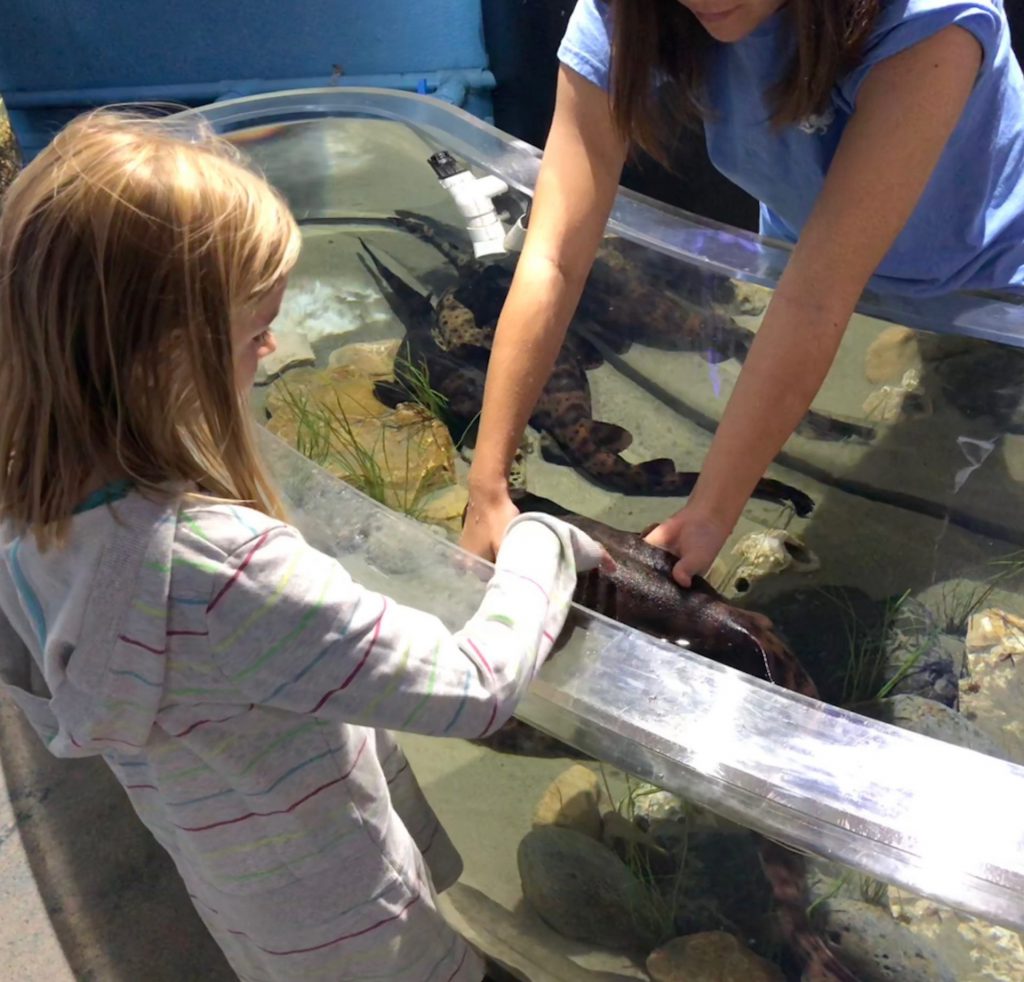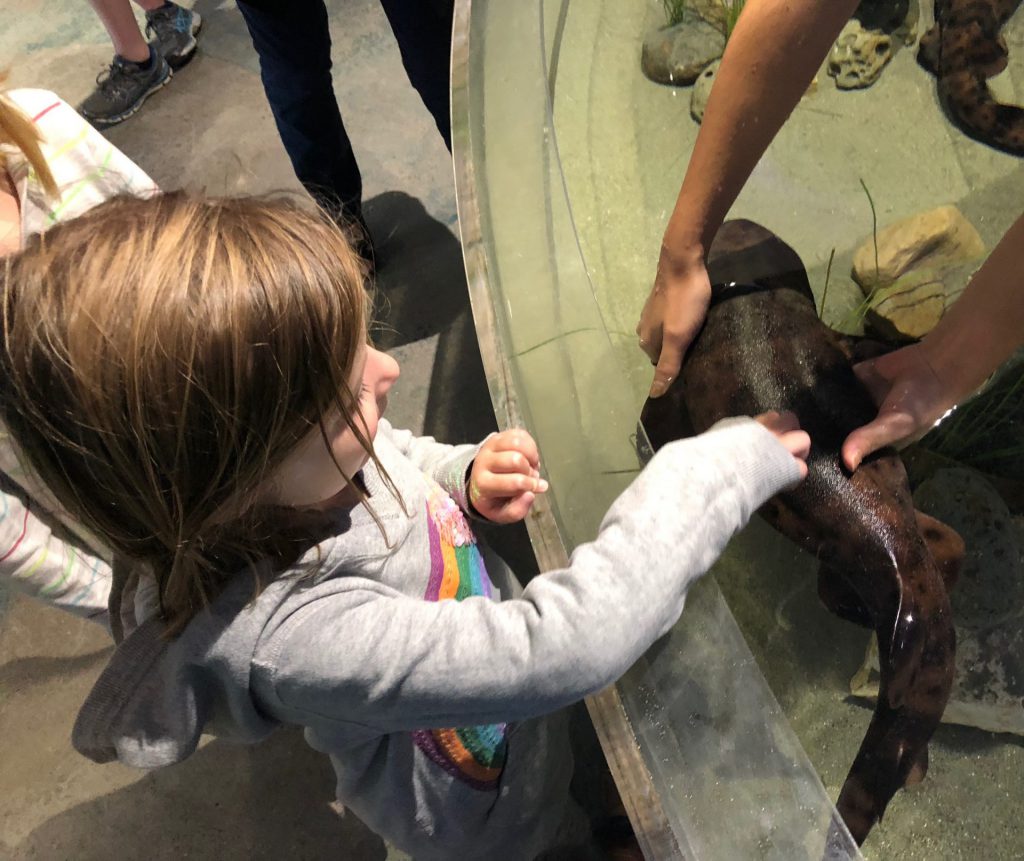 hanging with a deep sea diver.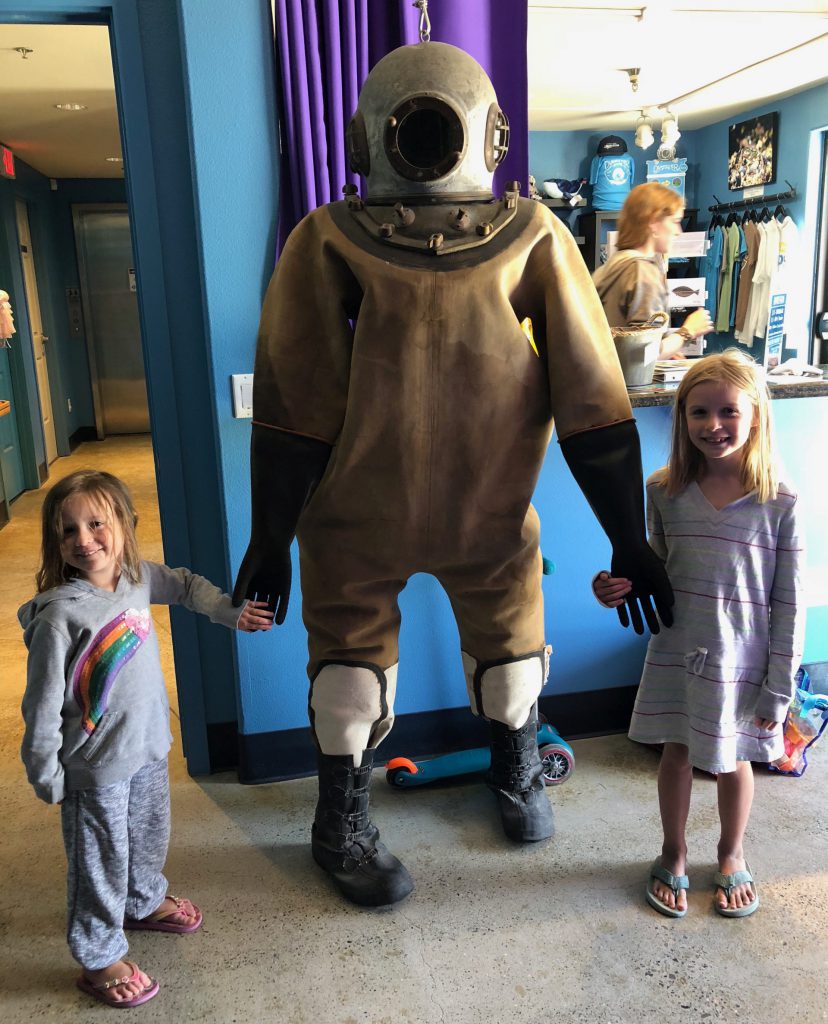 we wandered around, checking out the tanks. this lobster kept a close watch on us.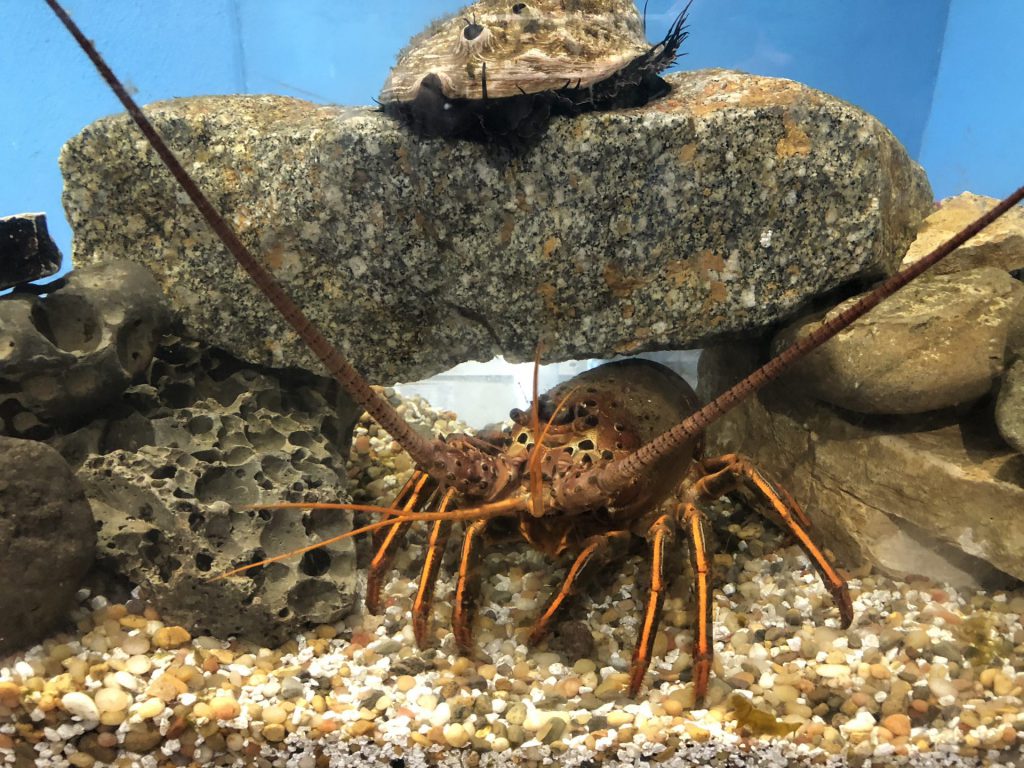 some more creature touching. starfish.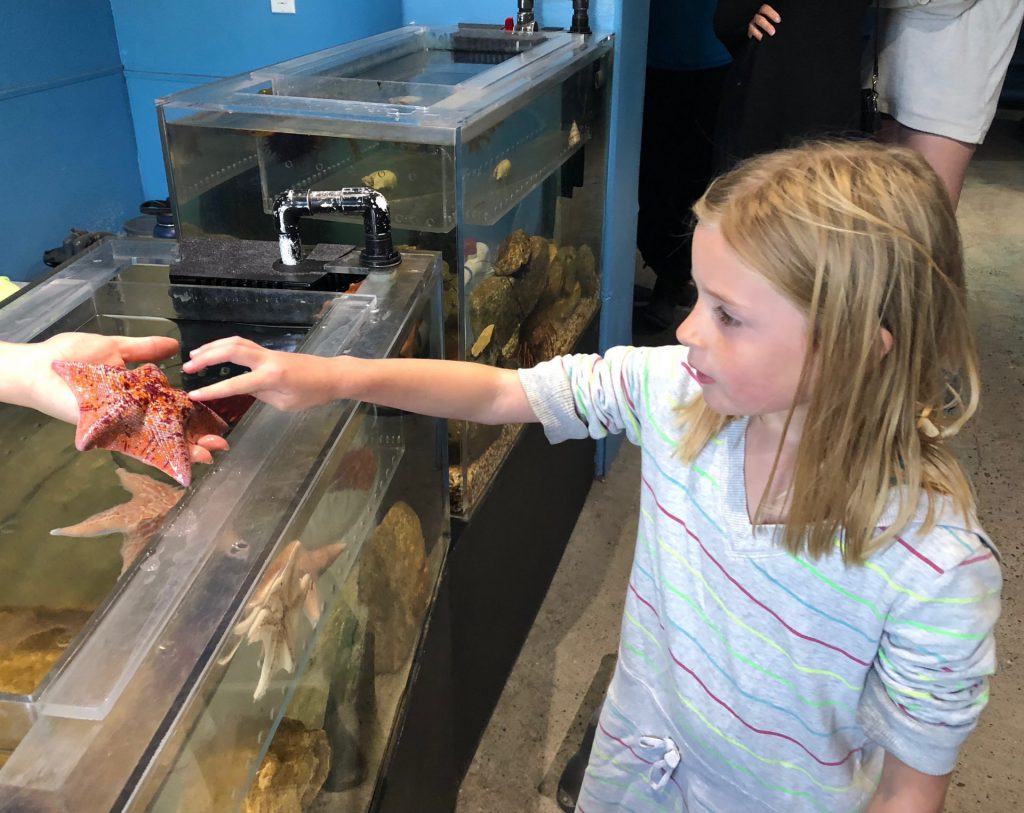 i was pretty surprised hazel was all in. she's usually a little unsure about these sorts of things.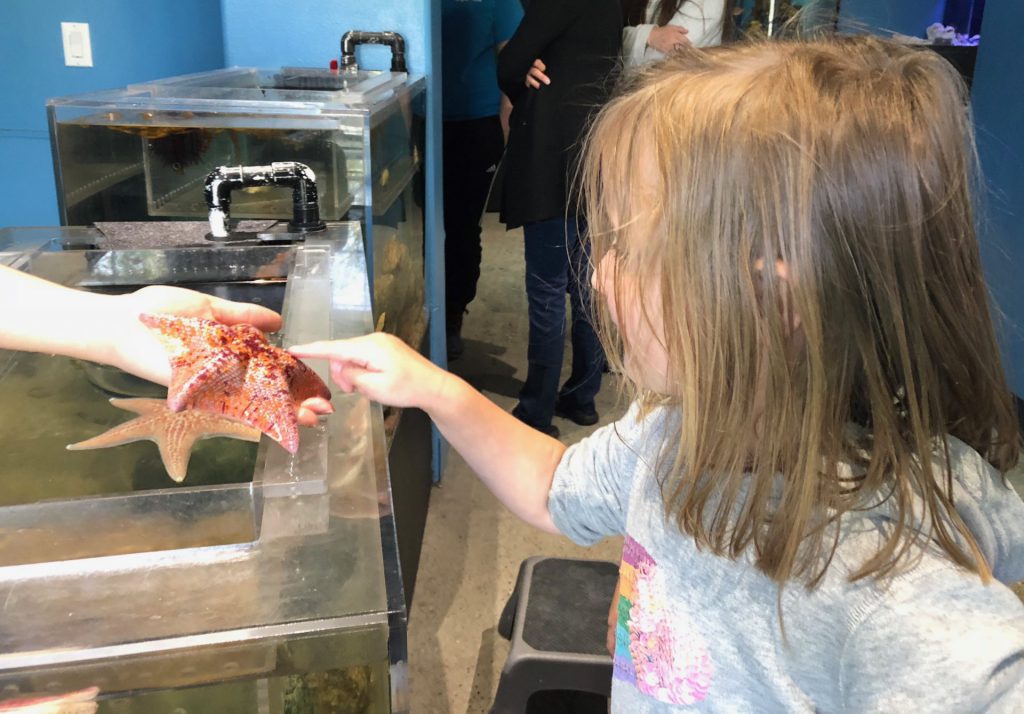 the future marine biologist touched all there was to touch, like this sea cucumber.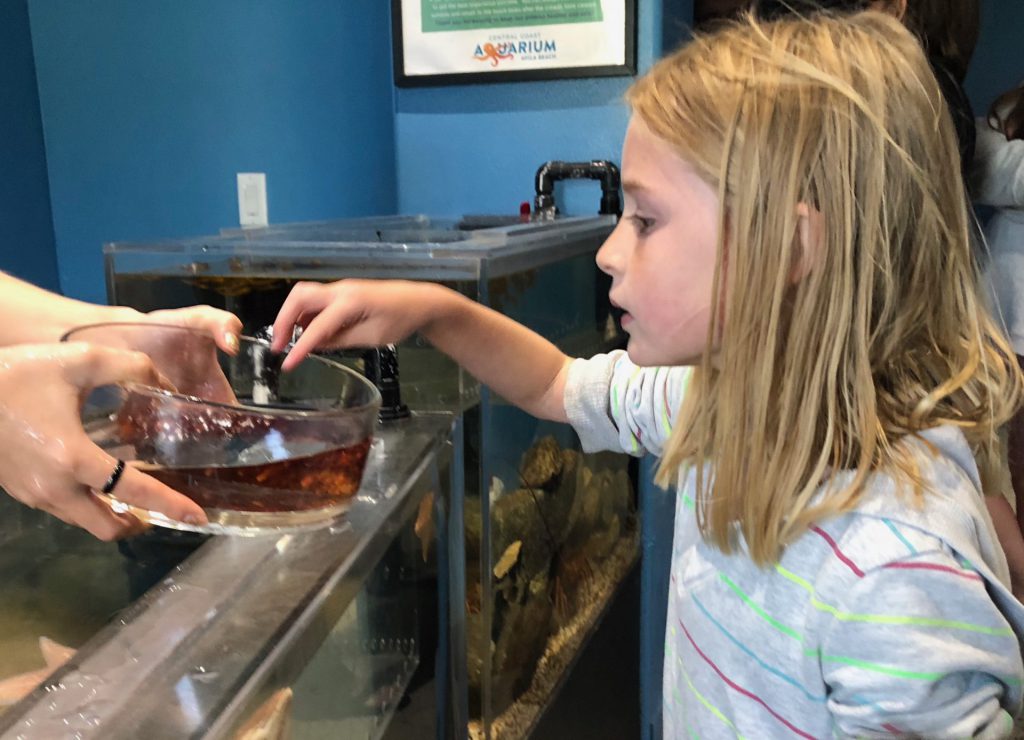 there weren't many other people there, so we were able to spend lots of time at each tank, up close and personal.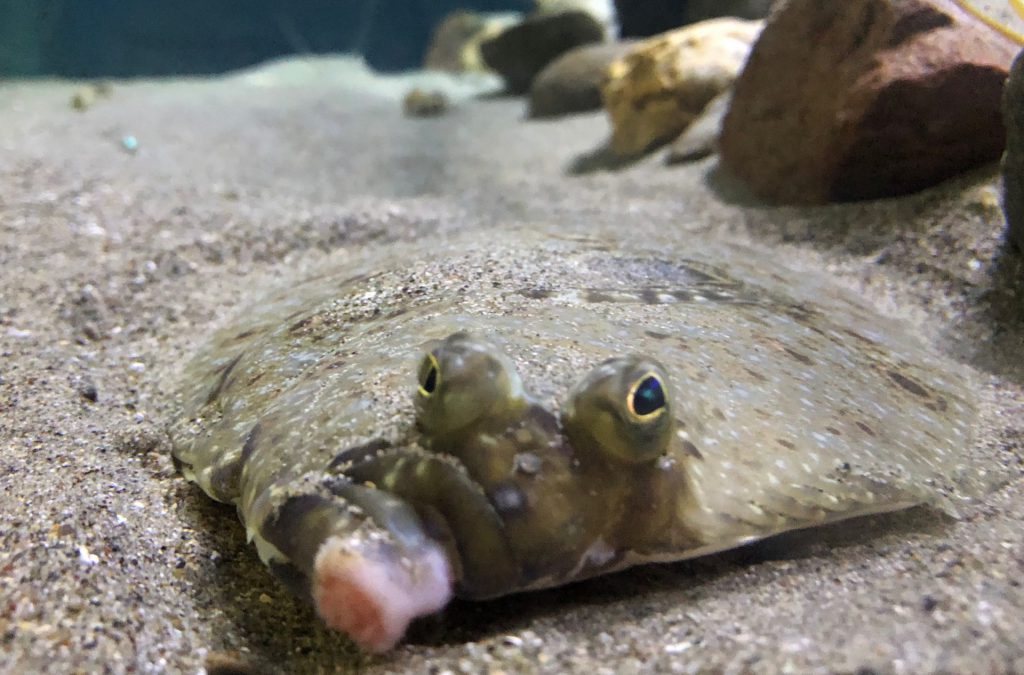 the glowing jellyfish are always a favorite.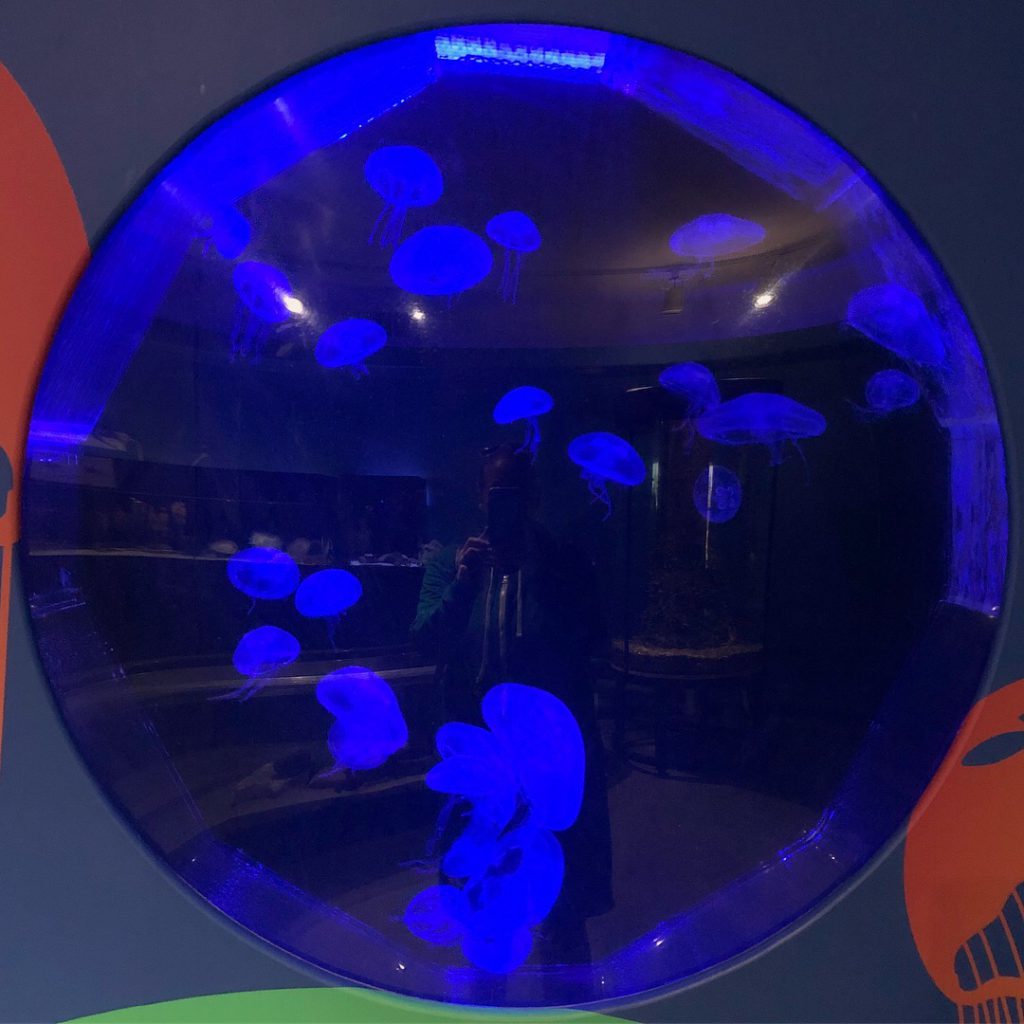 crazelnut picking a favorite jellyfish.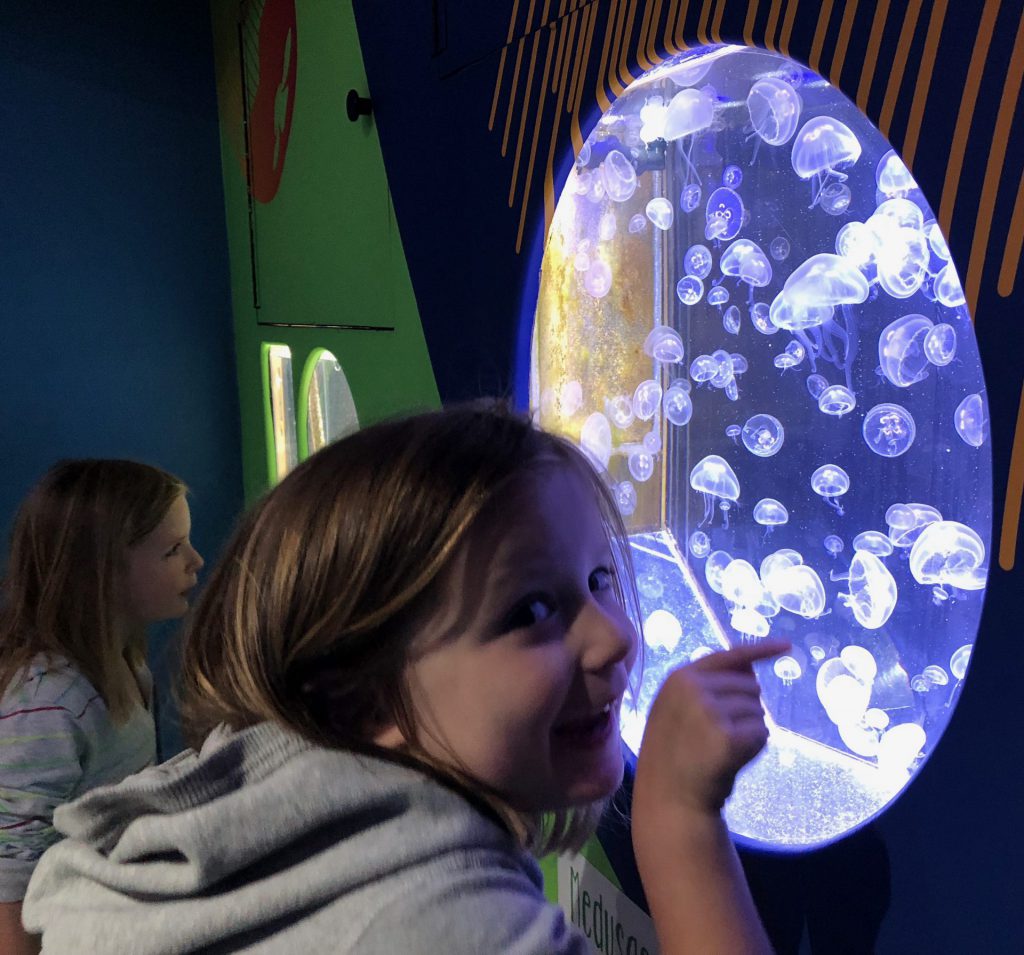 we were pretty excited to see some abalone, after reading about them in the island of the blue dolphins and seeing all of the things made from their shells in different museums.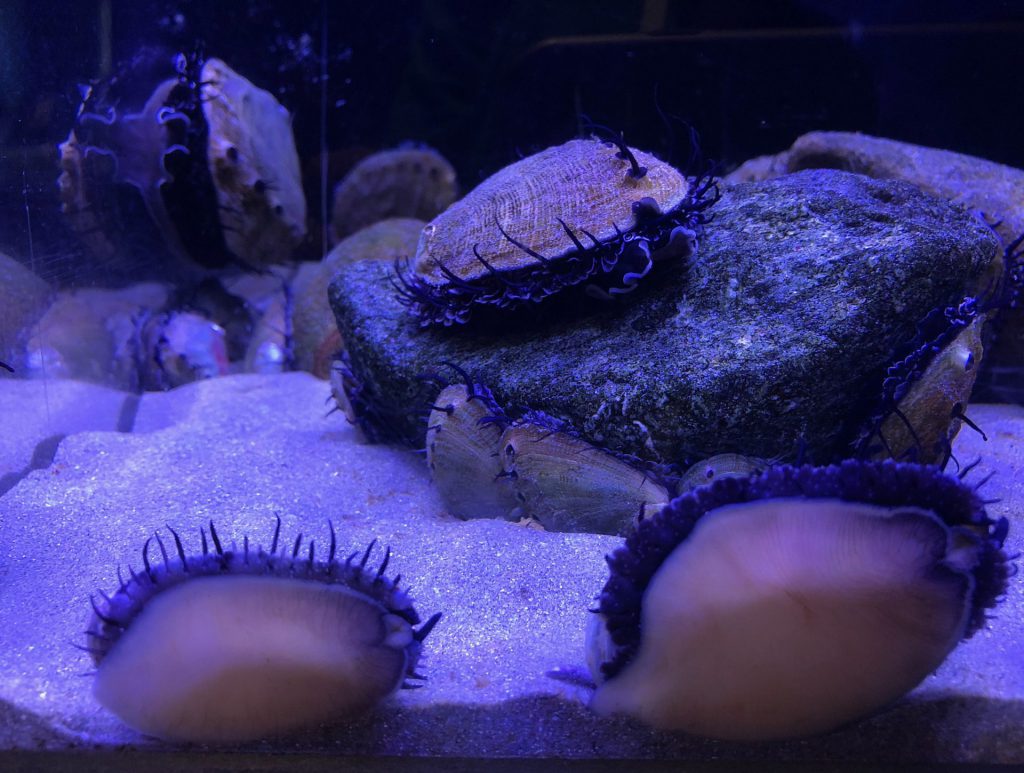 this little guy. the weird fish that lay on the bottom of the ocean floor, with both eyes on one side of their head. yeah. they're weird.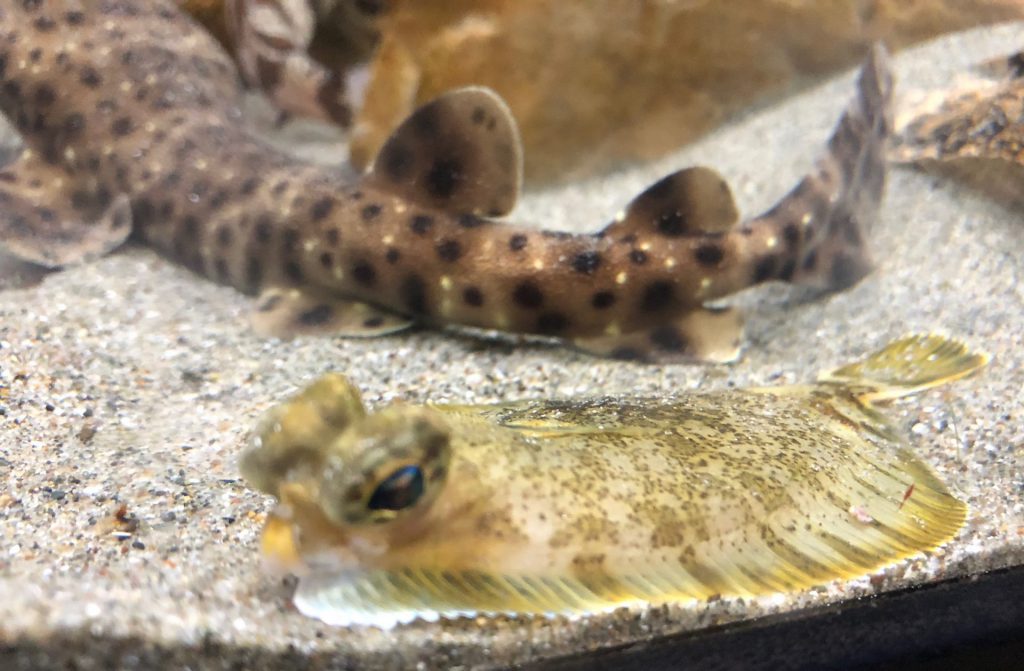 this was actually really cool. the swell shark egg pods. they are hard. like finger nails. and they are usually in kelp forests, where they can hang amongst the think leaves and let the baby sharks grow without being eaten up. in one of the pods, we could actually see a tiny little shark moving around inside.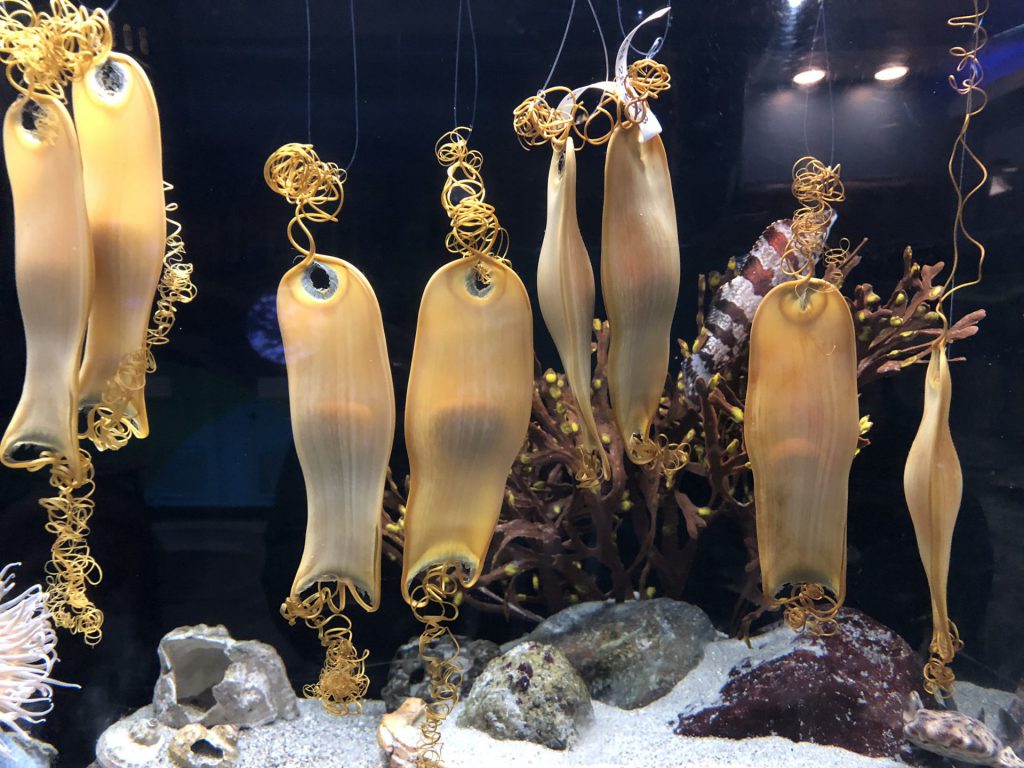 octopus.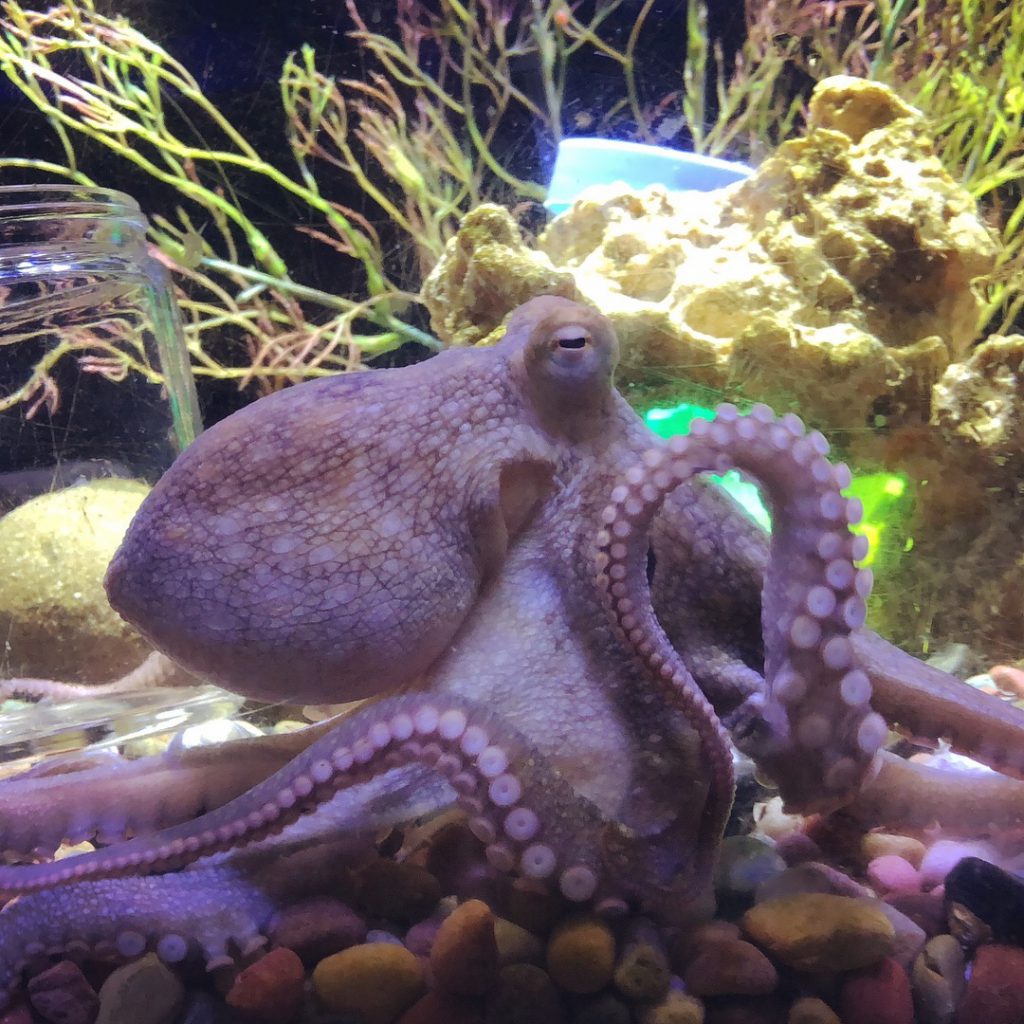 watching the horseshoe crabs make their way around the circular tank. hazel thought it was hilarious when they climbed over each other, or up the wall, exposing their undersides.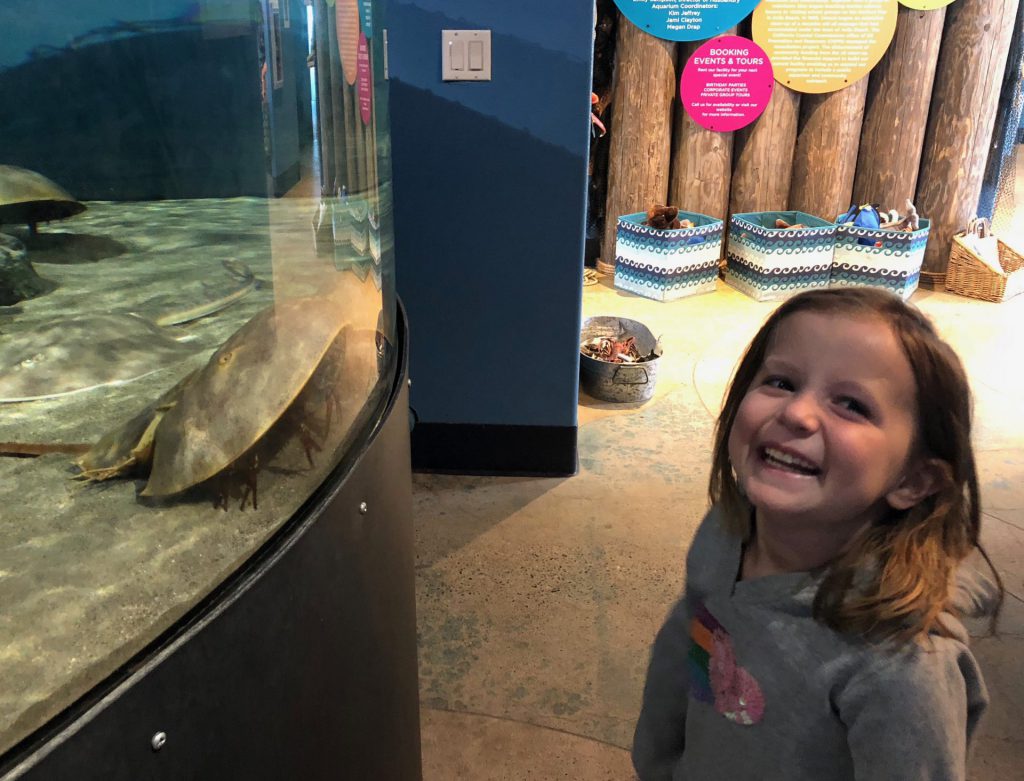 leap frog. or leap horseshoe crab, if you will.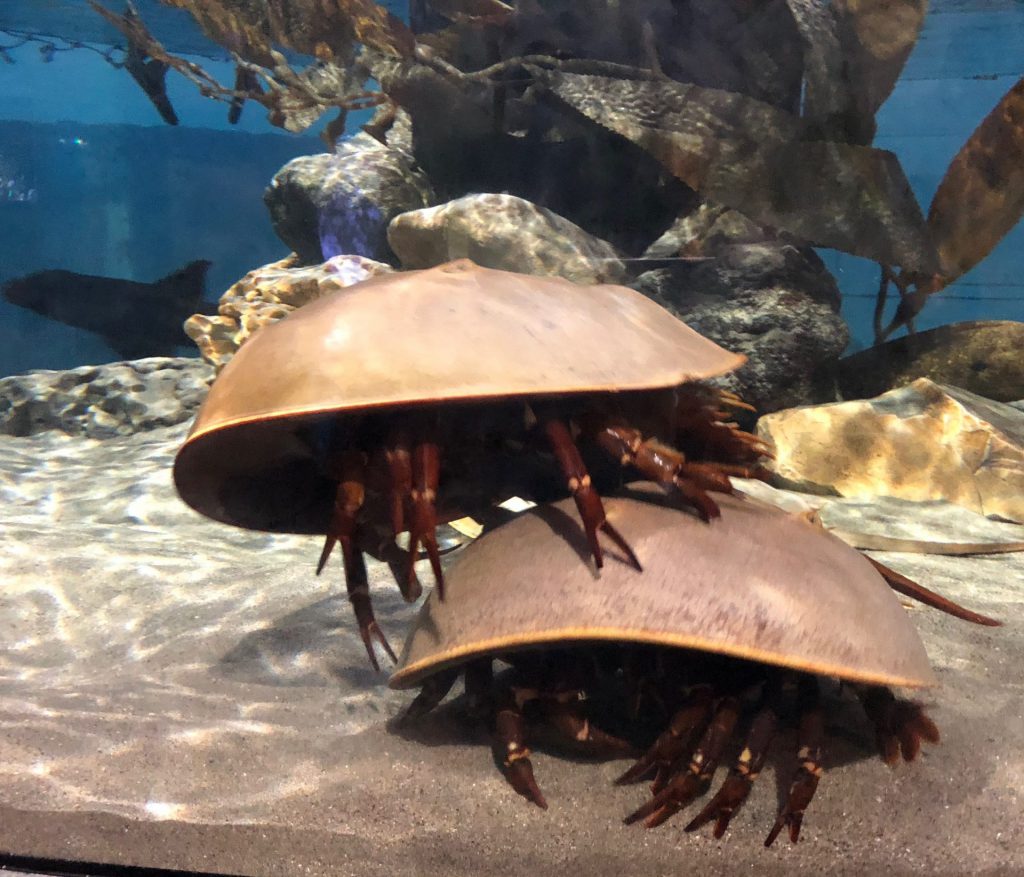 so. the highlight of the visit was the giant pacific octopus feeding. we gathered around, to watch as a prawn was dropped in, and the friendly octopus snagged it pushed it into its beak with lightning fast tentacles. then she pranced around for awhile, showing off her catch to the onlookers.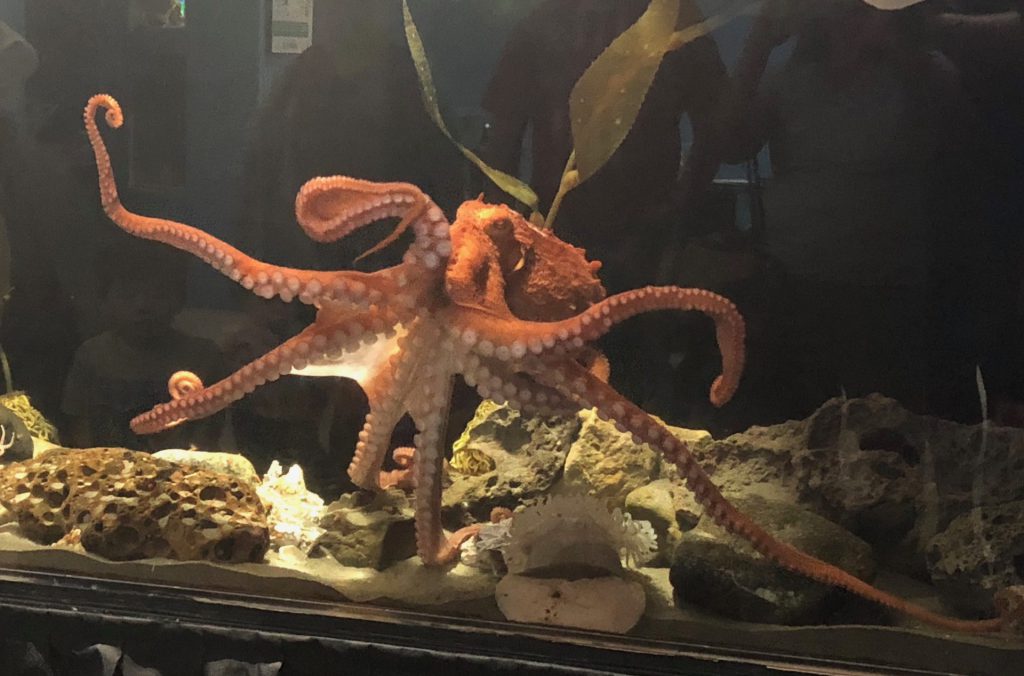 we were mesmerized, watching her move around the tank. it was pretty cool.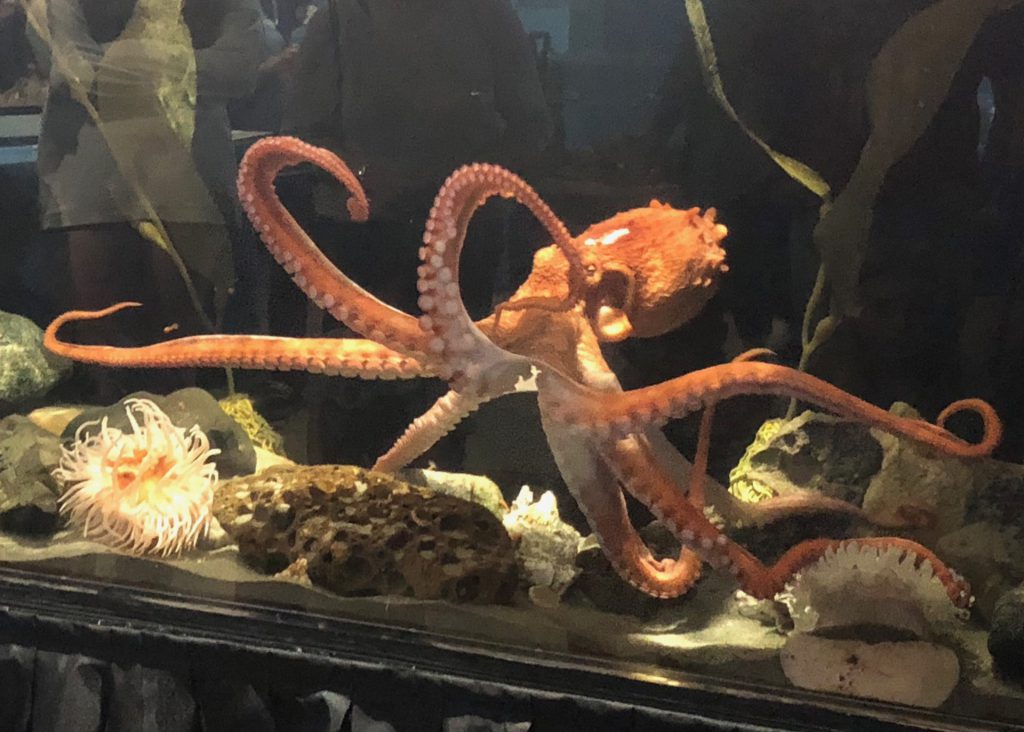 one final parting shot.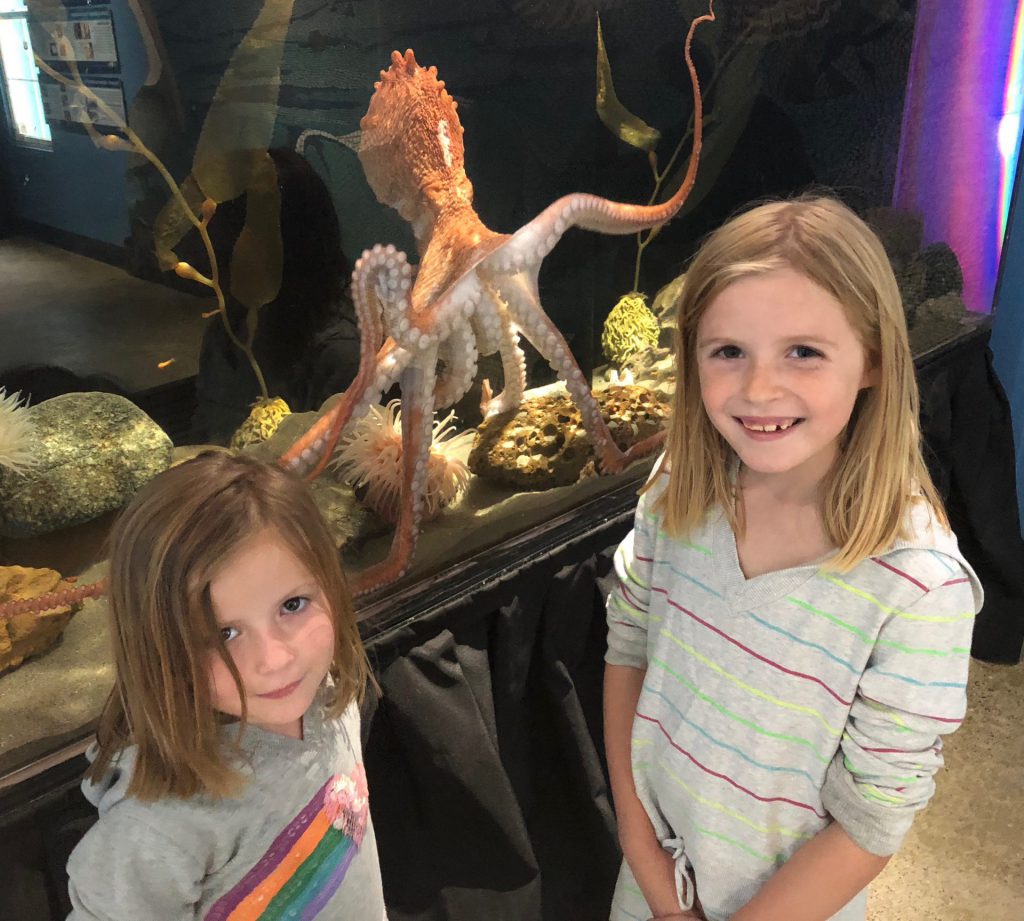 when we had seen all there was to see, we went back out to the playground for a bit, to have a snack and run around. and then, our beach time came to a close (for now). we headed back to camp to pack up and prepare for our next adventure…