finally! after a few months on the california coast, it was time to make our way inland. from oceano, we were heading to death valley national park, about 5 hours away. we decided to split the drive up, traveling a few hours to ridgecrest to spend the night at walmart and then go into death valley the next morning. then. i got the bright idea to go tent camping with the girls at red rock canyon state park and meet up with the boys in the morning.
we had our pick of sites in the campground. the girls chose the one that seemed to be the most climber friendly. we packed light, just the basics and a TON of snacks. (i didn't even bring coffee!) setup was quick and we were in business.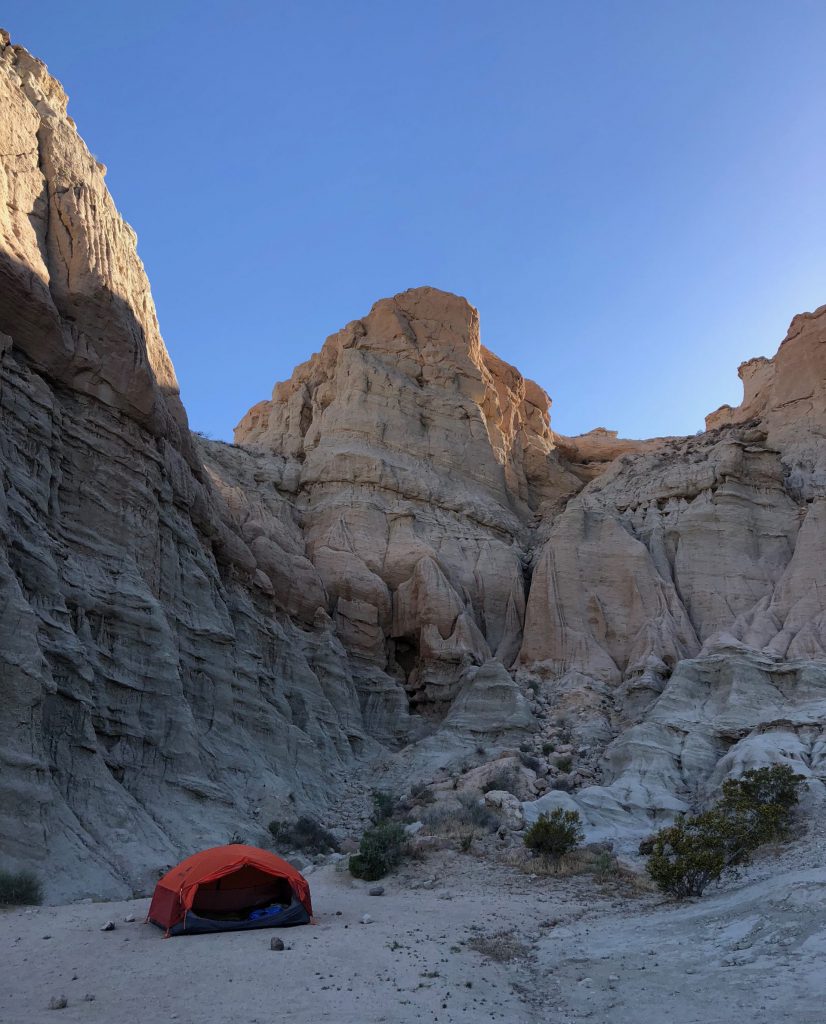 the views all around were pretty great.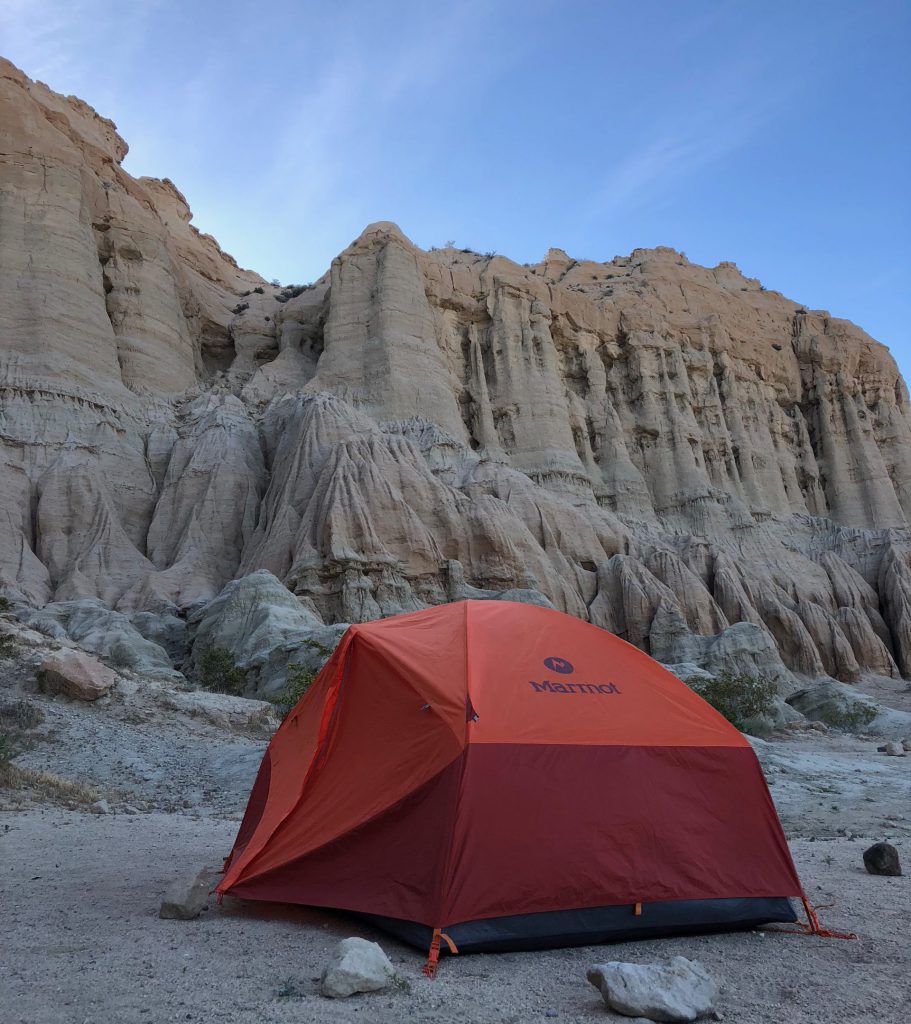 hazel and anna got to work, quickly.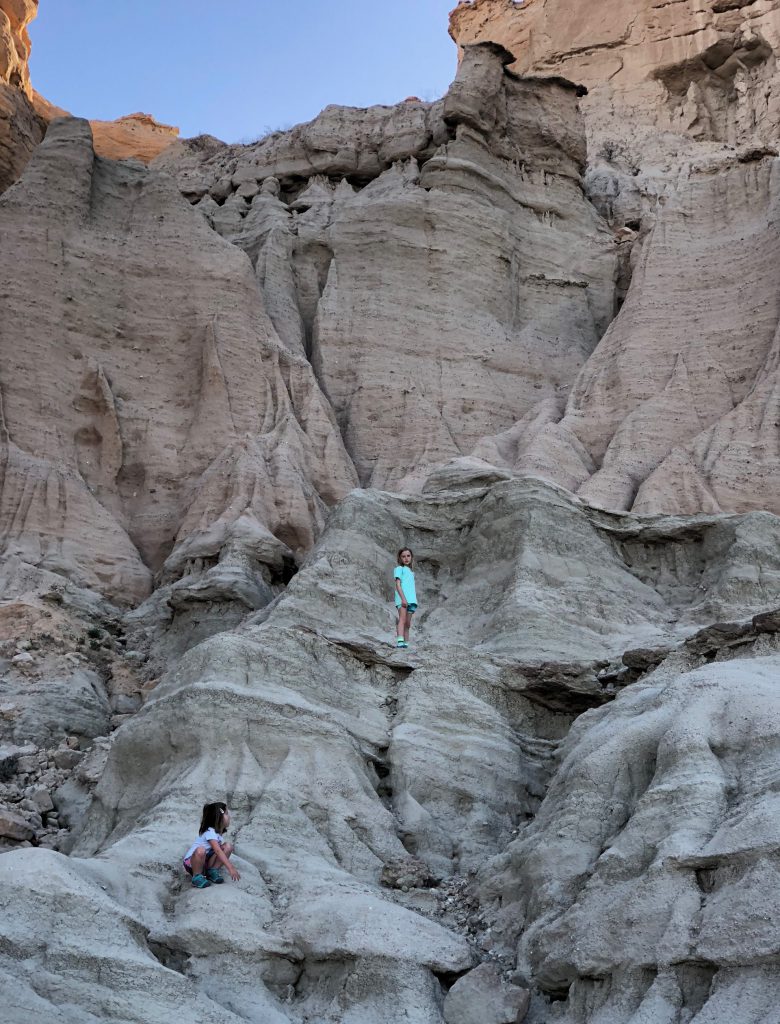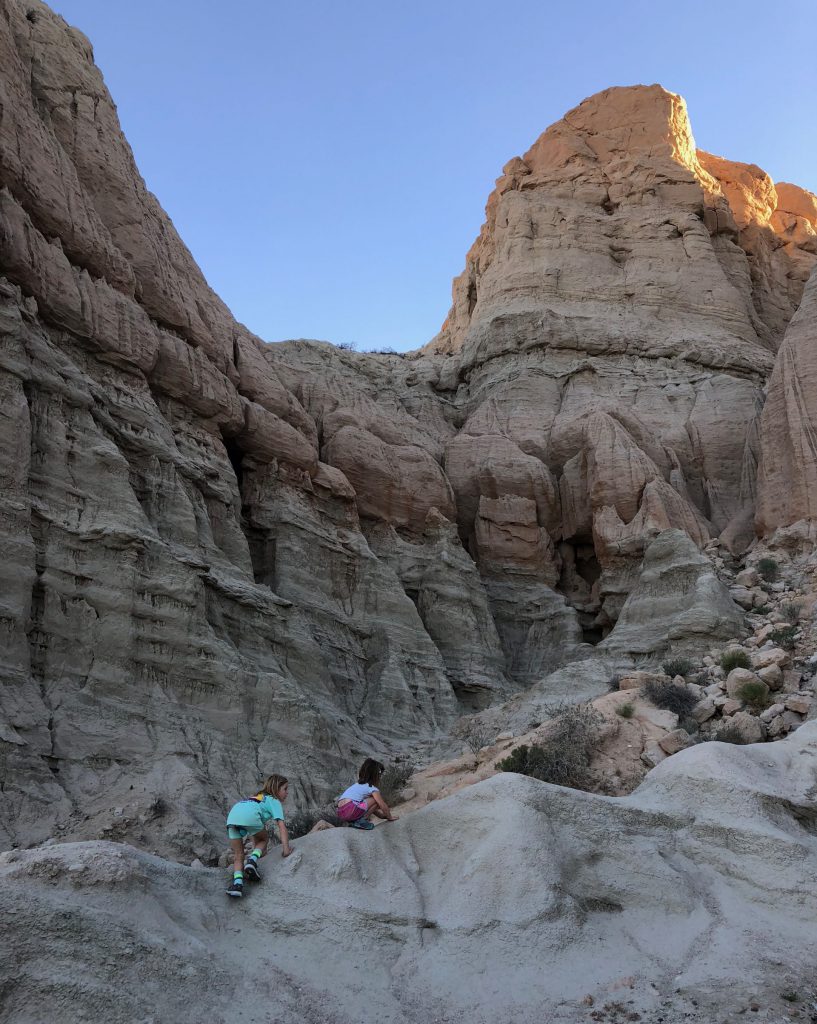 while they climbed, i attempted to read. in between bloody scrapes and crying, that is.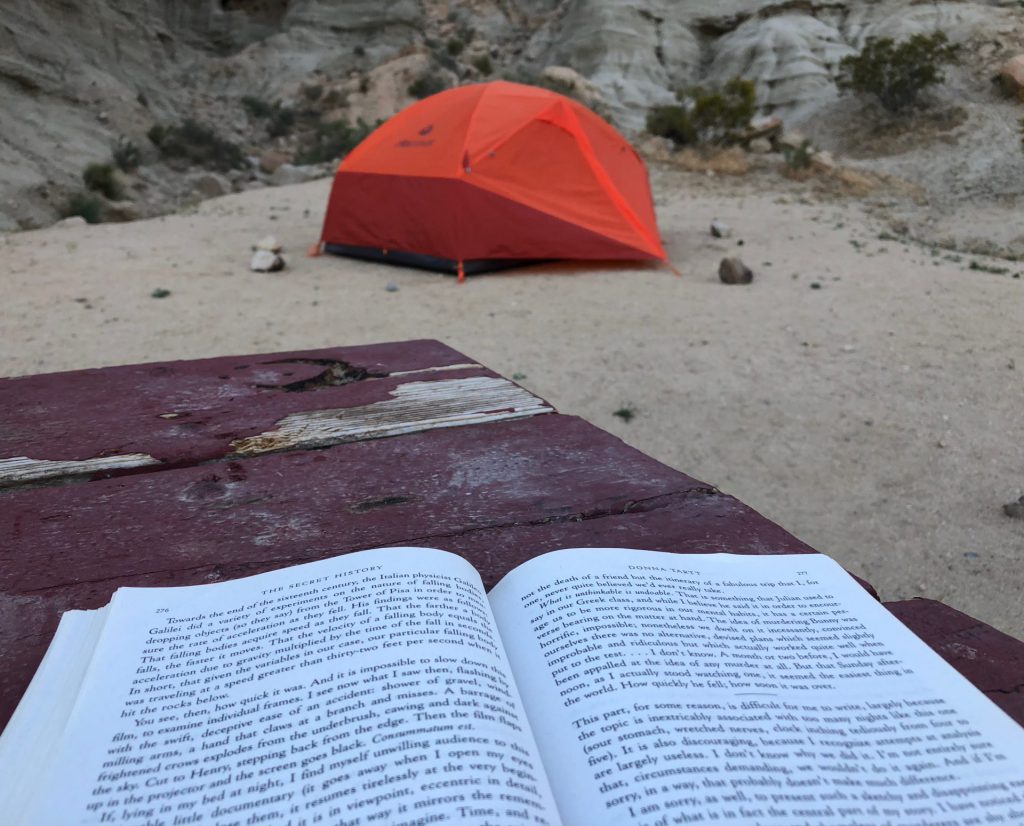 we had some excellent neighbors, a family from germany, with a tiny daughter between hazel and anna's age. they invited us over for a campfire and tried to feed us. i think they felt bad that we only had snacks. we ended up going to be very very late. the crazelnut, all bundled and dorky.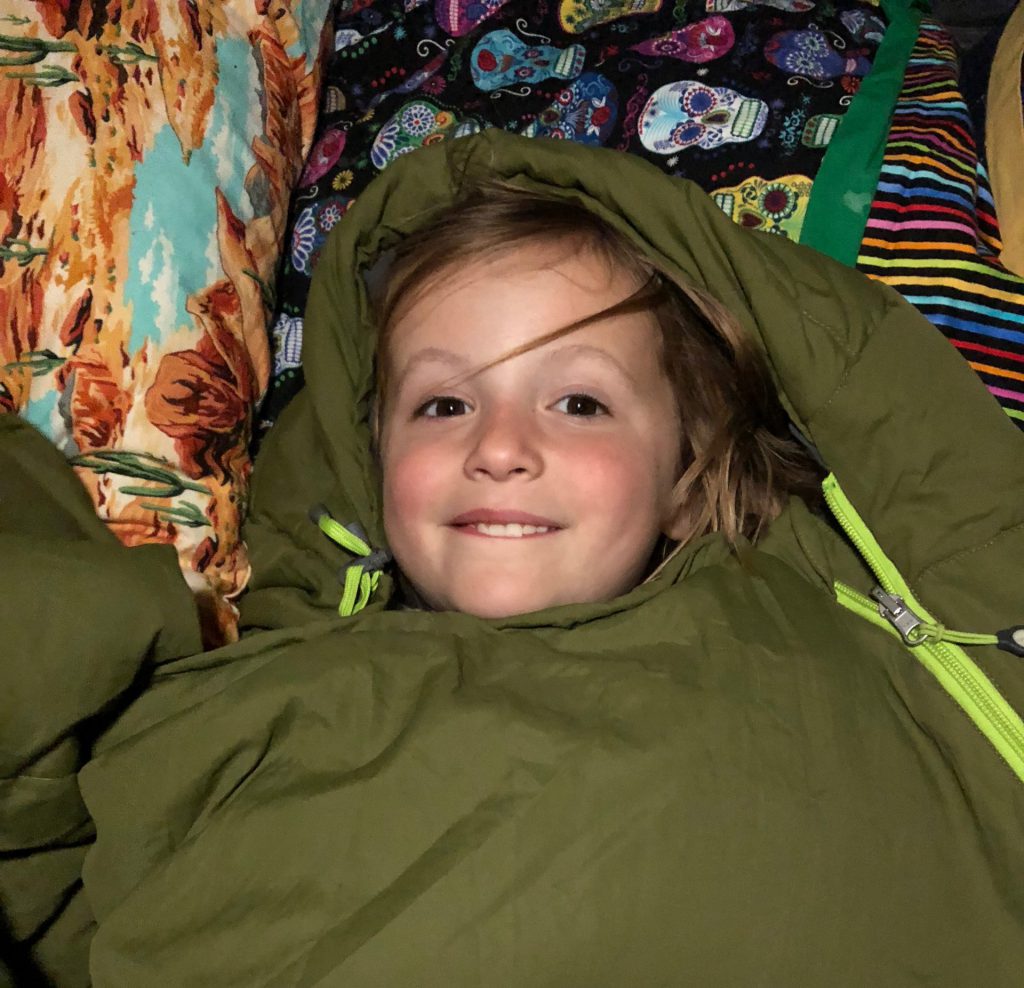 camping sisters.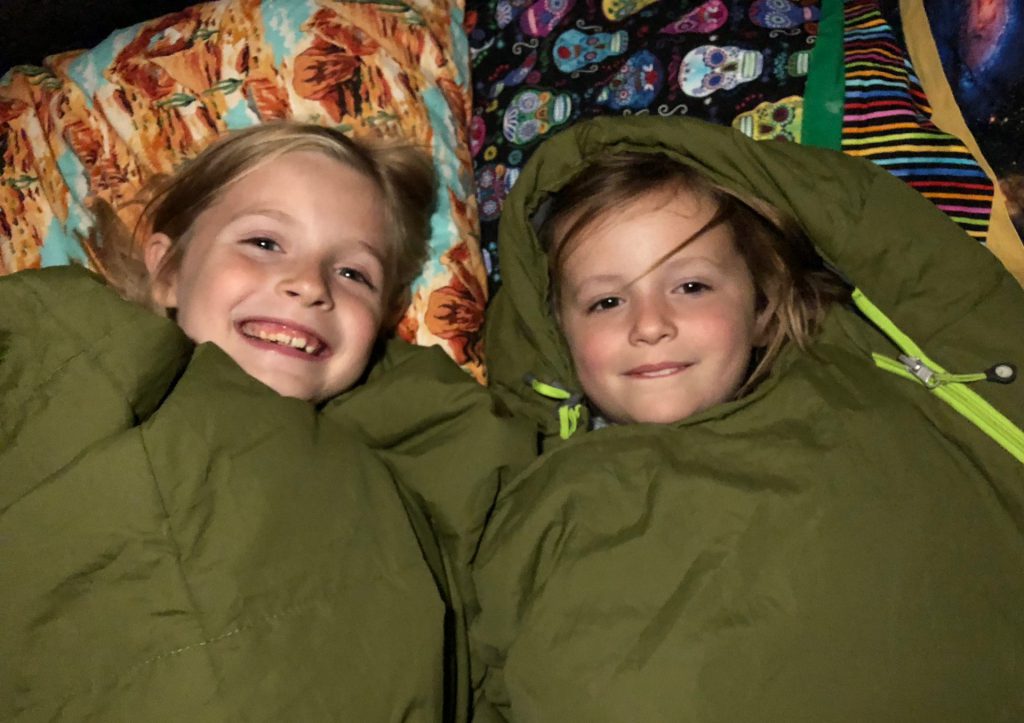 tent camping selfie.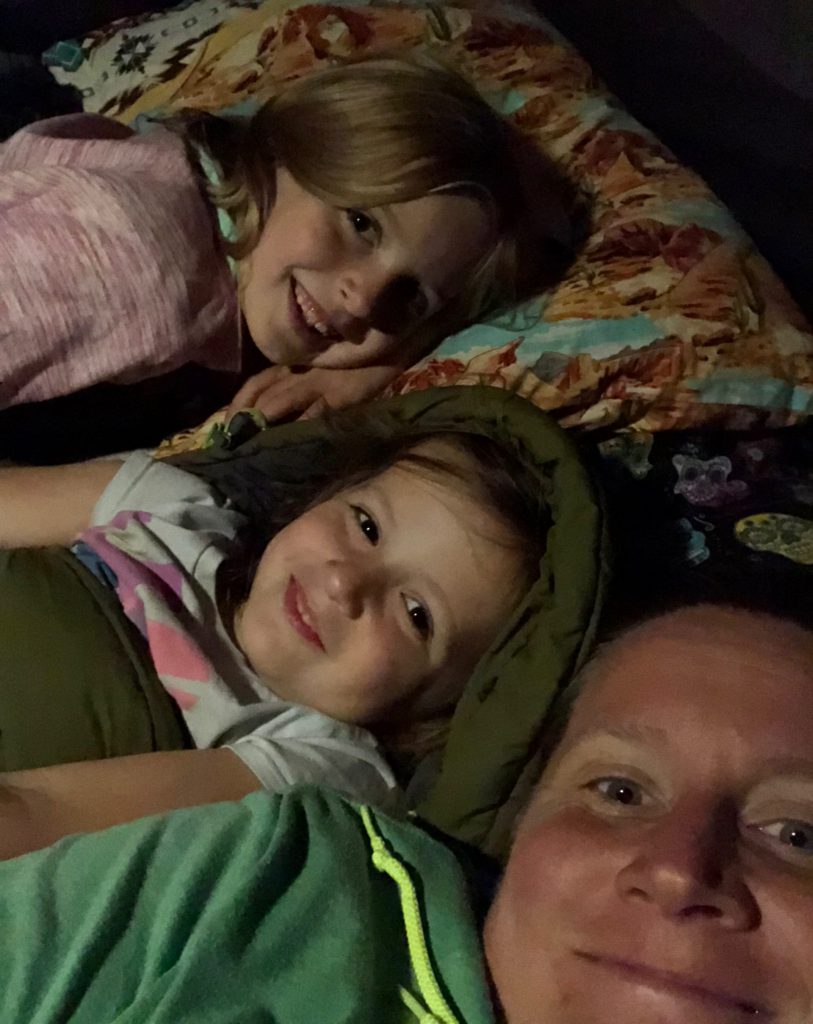 i think the girls slept great. i did not. hazel had me pressed up against the side of our tiny tent. then a family came in at 1am and set up in the site next to us. and they were not quiet about it. i was actually quite amazed in the morning, when i saw the entire compound that they assembled in the dark of night. anyhow, as it always goes, we started to wake up as the sun began to bake us alive in our tent…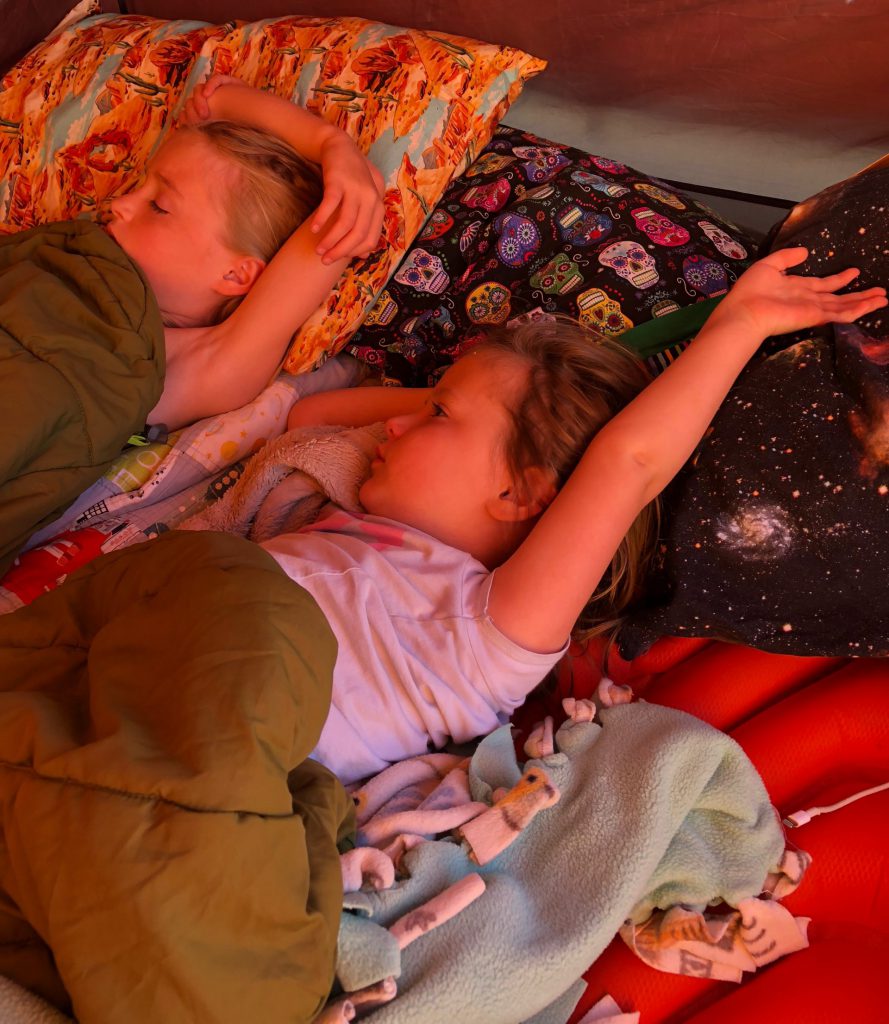 our tent door morning view.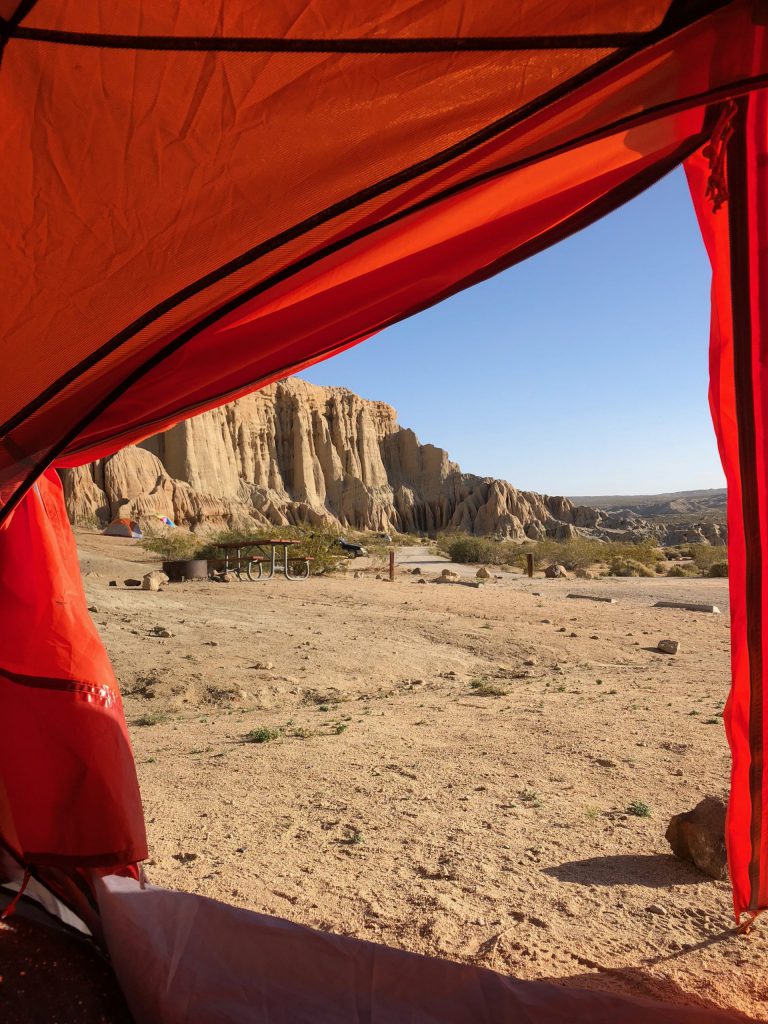 as we were getting up and moving, and i was giving our new neighbors unnoticed stink eyes, the husband/dad of the family we met the night before strolled over and delivered me a cappuccino. it was heavenly. i didn't want to be extra weird, so i waited until he was far away to snap a pic of my coffee as he walked back to his site.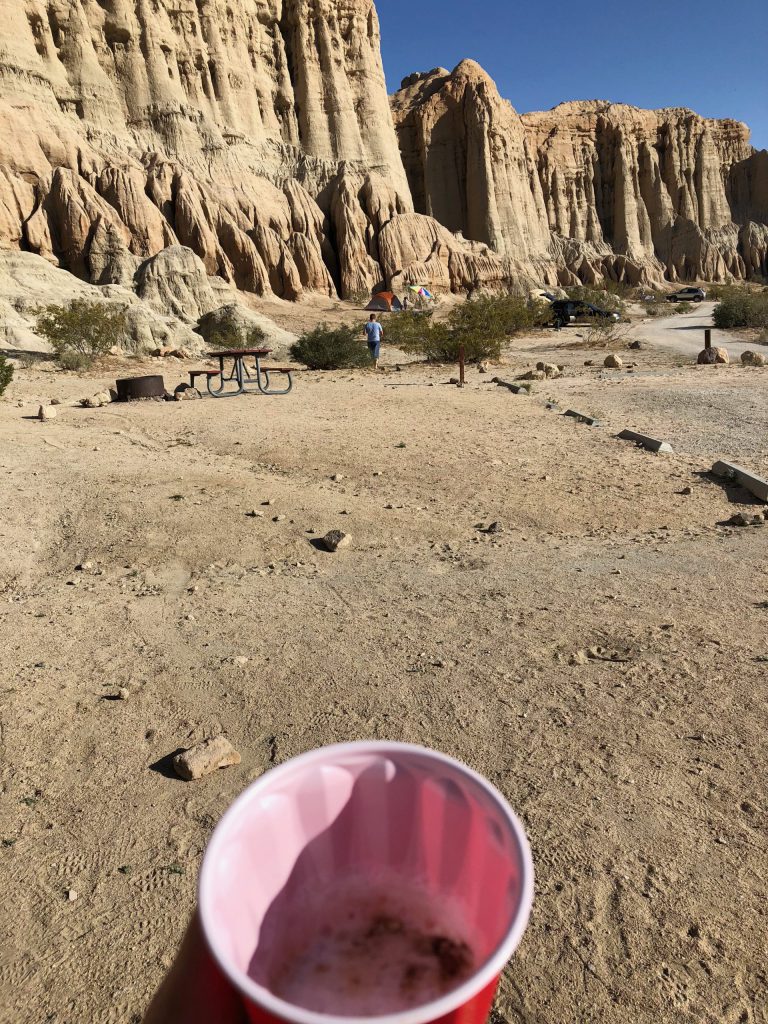 the girls climbed around a bit. i packed up our stuff. we coordinated a bit with derek about when to arrive in death valley. we planned a hike. and then, when we tried to start the car… the battery was dead. thankfully, i am married to a doomsday prepper, and i have a little jump starter thing in my car for these sorts of doomsday type events. and we were back in business in no time.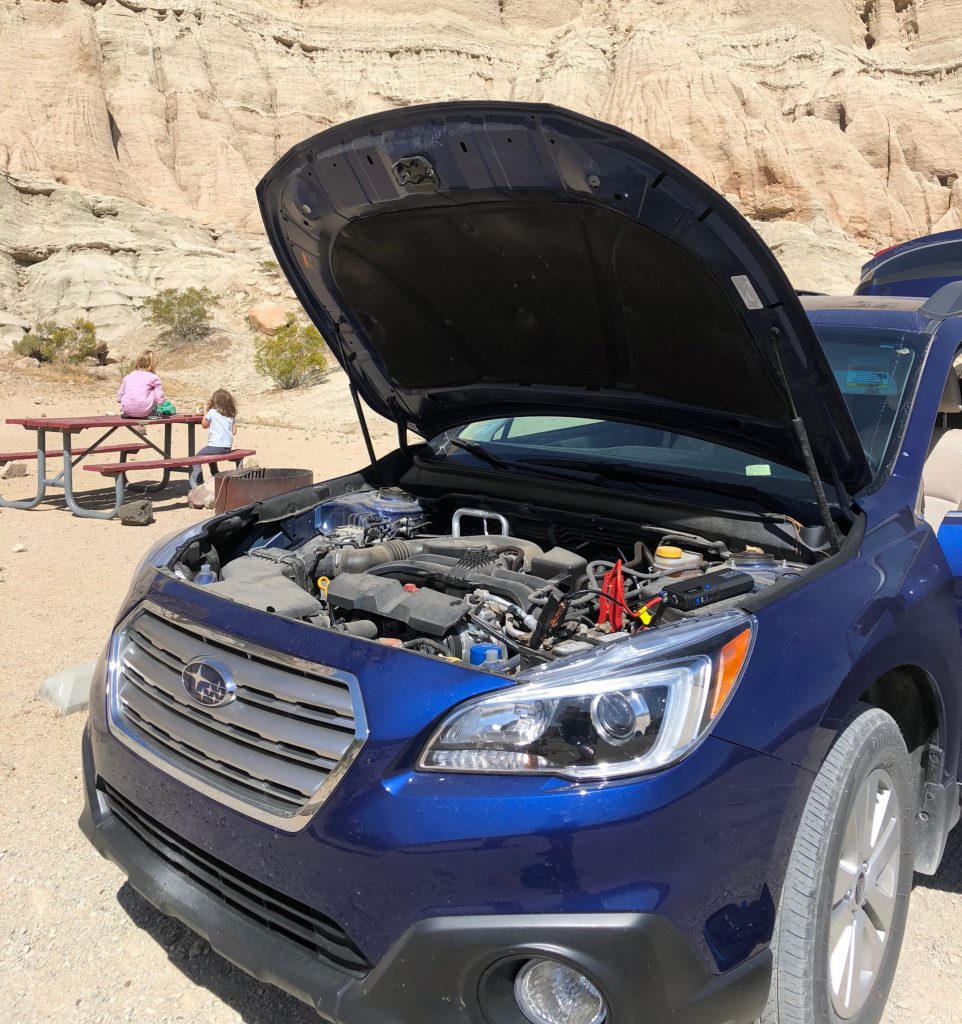 we walked over to say goodbye to our friends, and i was able to return the cappuccino favor, thanks again to derek's preparedness. they had a very soft tire and i had a pump, so i was able to let them pump back up before they drove to a nearby shop to get it patched. hooray! anyhow. the kids all took a photo together and we sped off to find a cool hike.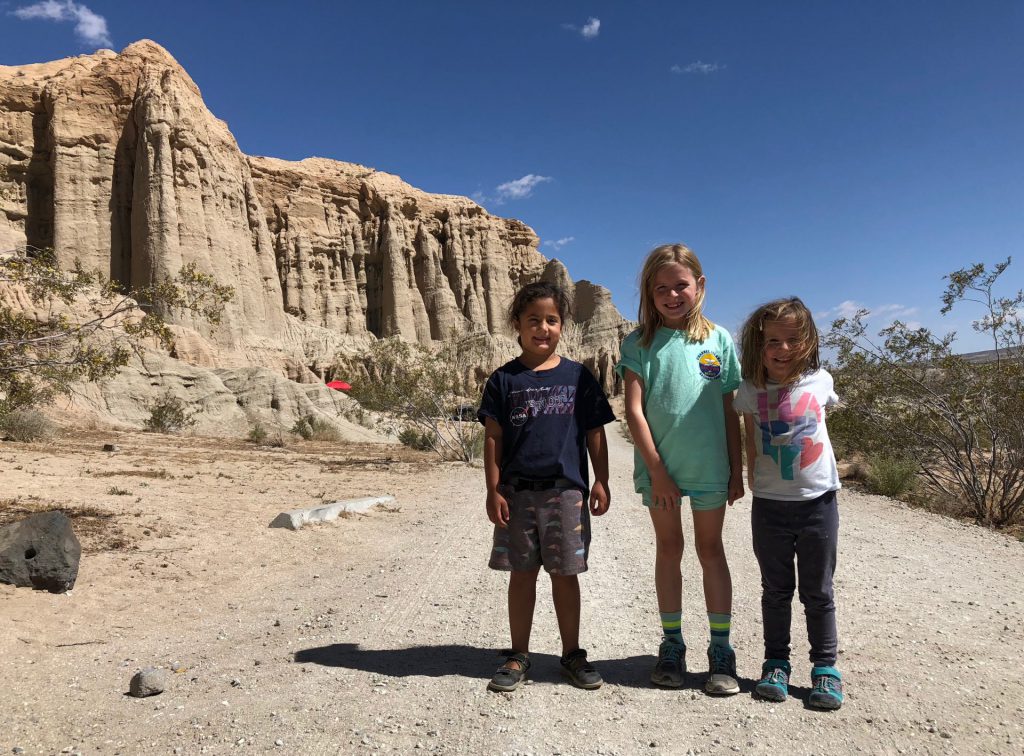 on the way out of the campground, i stopped for a few joshua tree photo ops. we had missed these old beloved creatures and were so happy to discover them all over this area.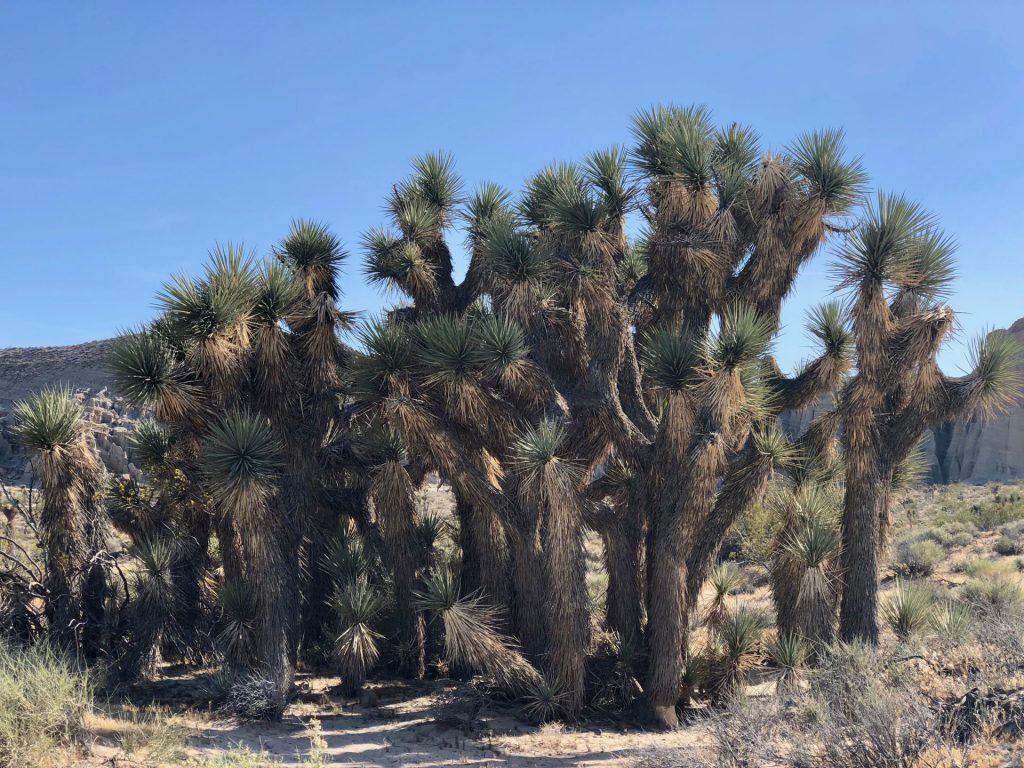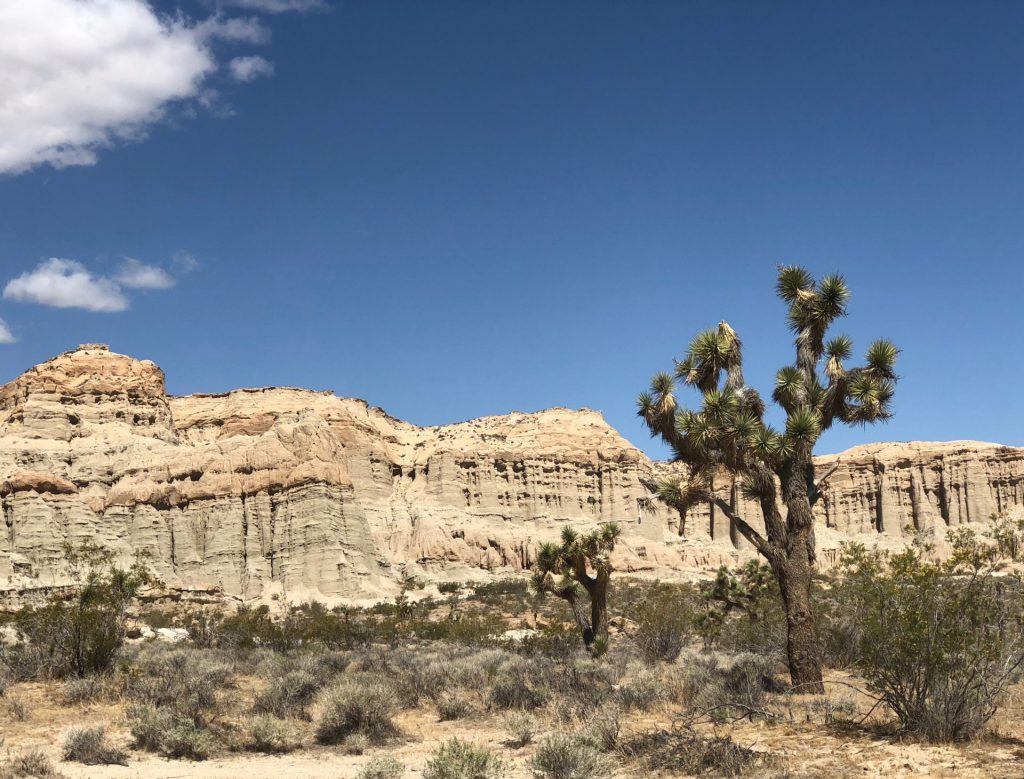 the place we chose to hike a bit wasn't too far from our campground. and it was more red, like the name of the park suggests. it was a short little nature trail that started at the base of these pretty rocky formations.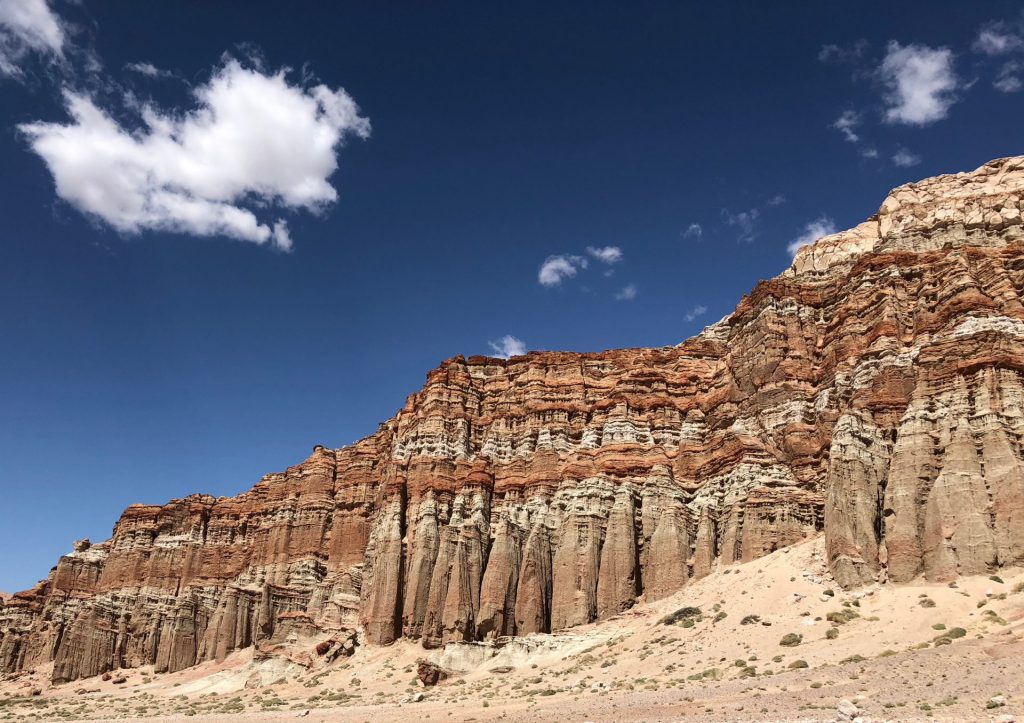 hiking selfie.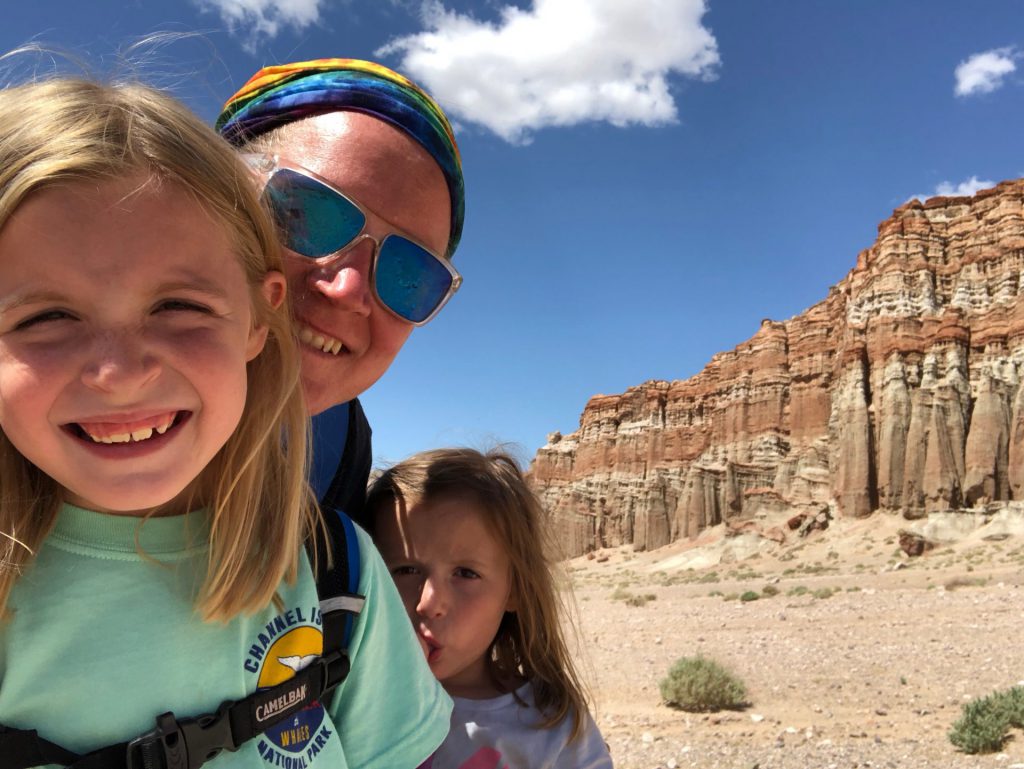 and. we were off.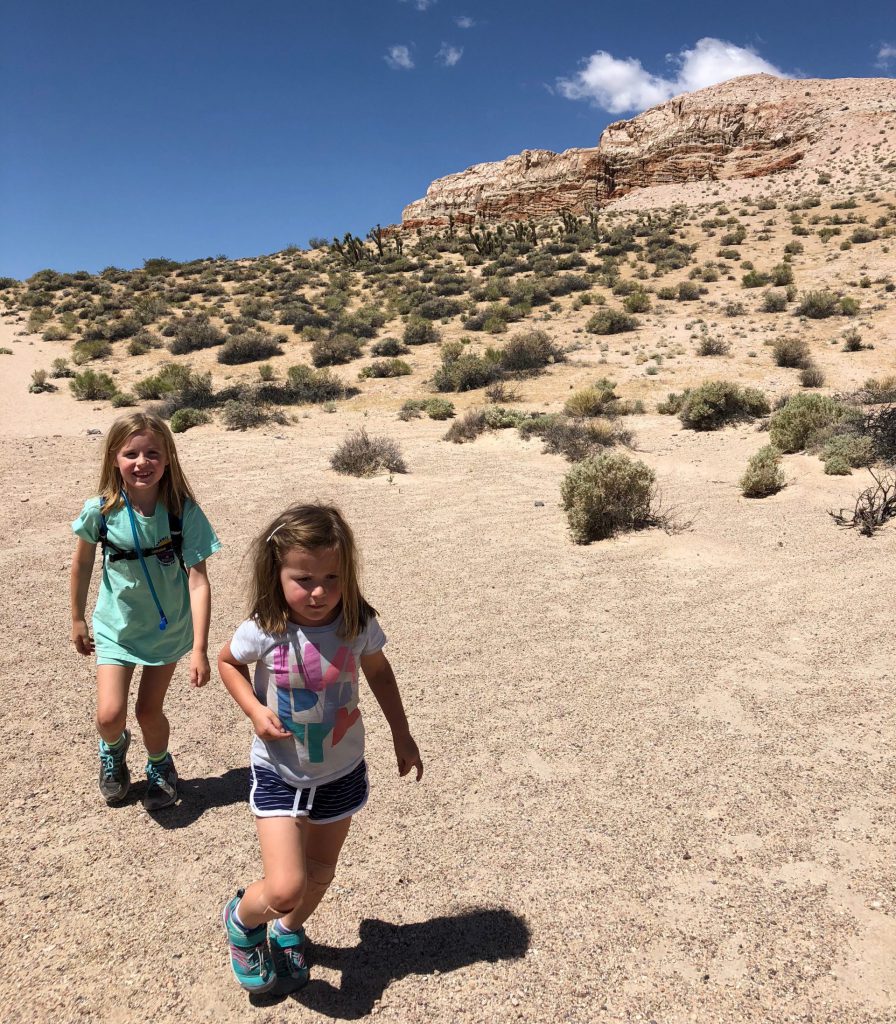 the actual hike was sort of blah. trudging along in a sand wash, which is surprisingly difficult. but the views were pretty and we had to kill time, so we trudged on…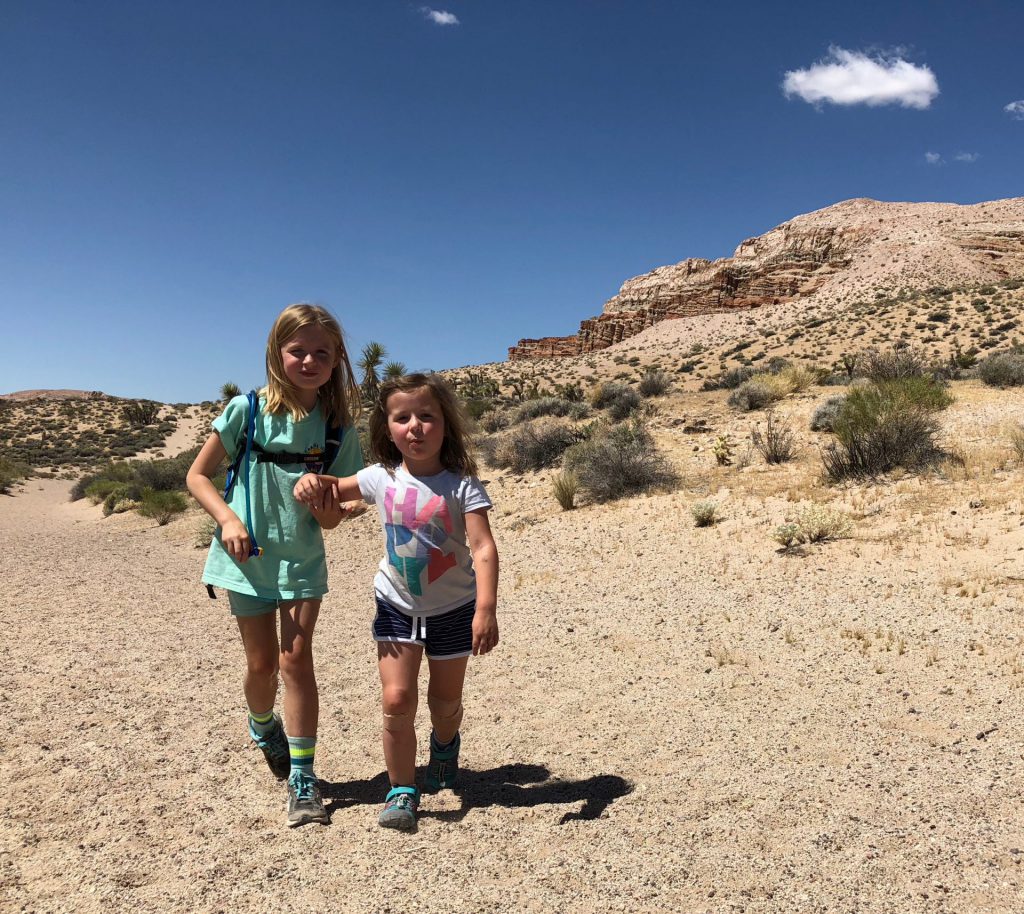 we stopped here. took a picture of the far off slanted rocks. and turned around to head back. i could coax them along no longer.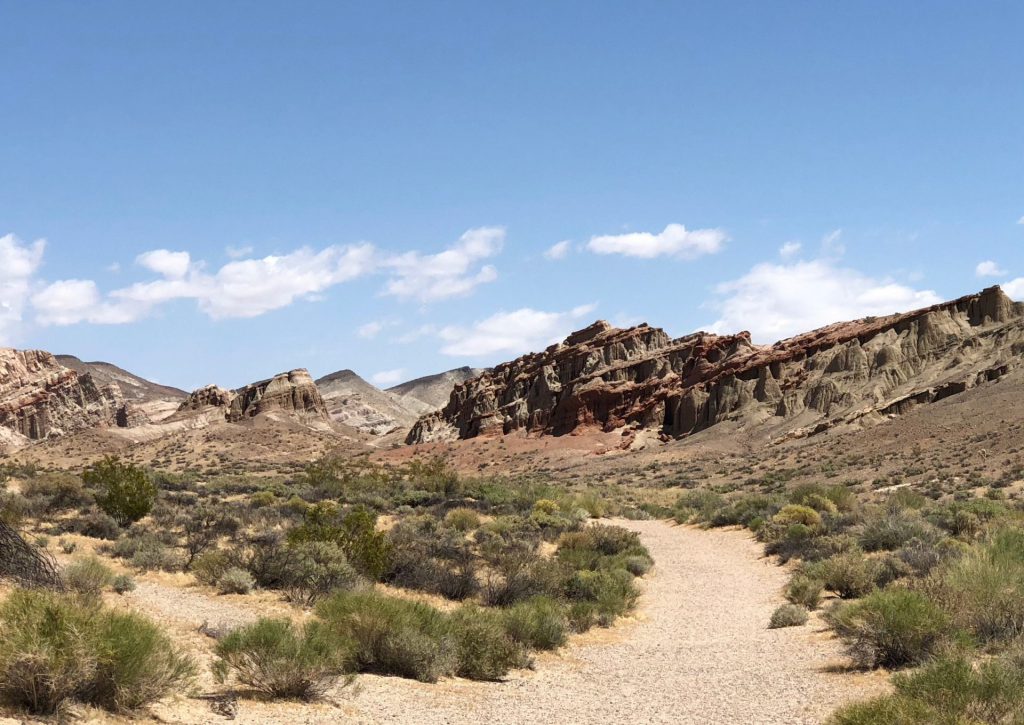 the joshua trees were a bit different in this area. clumps of them growing in patches. less like trees with arms than in joshua tree national park.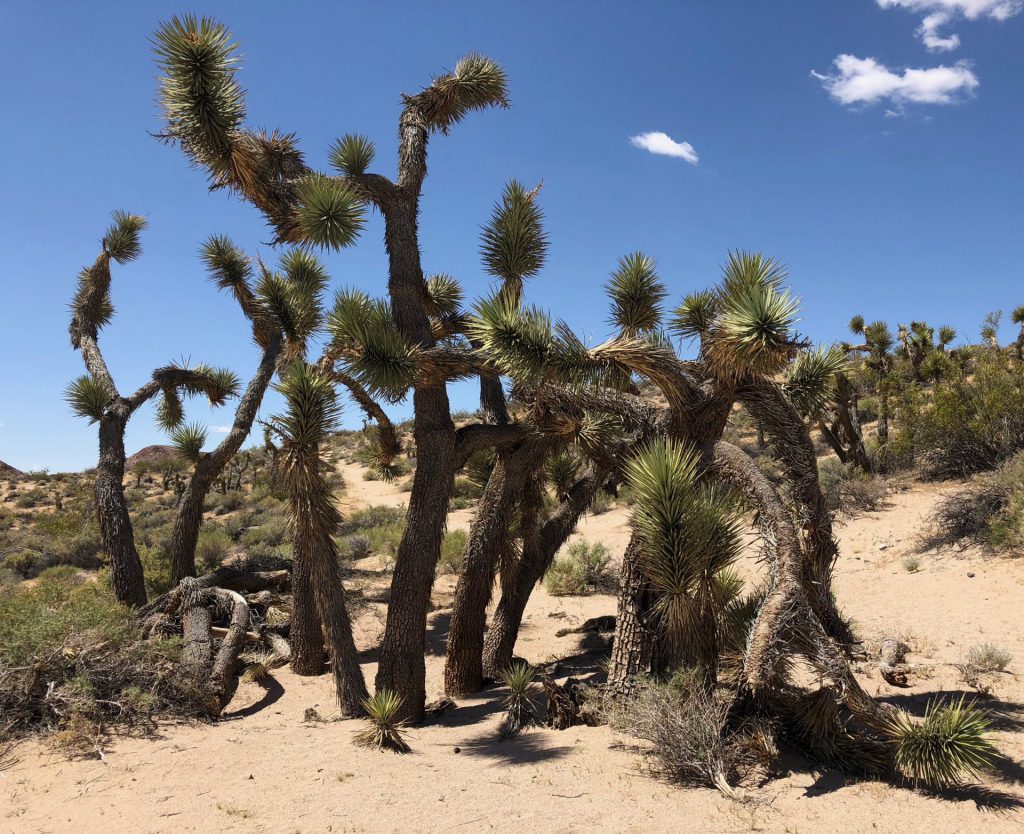 we saw a TON of these really light colored lizards. they were so fast, and we couldn't get a pic, until this guy felt safe enough, covered in a bush, to let us get close enough to zoom all the way in and get a grainy pic. 🙂 thanks, buddy!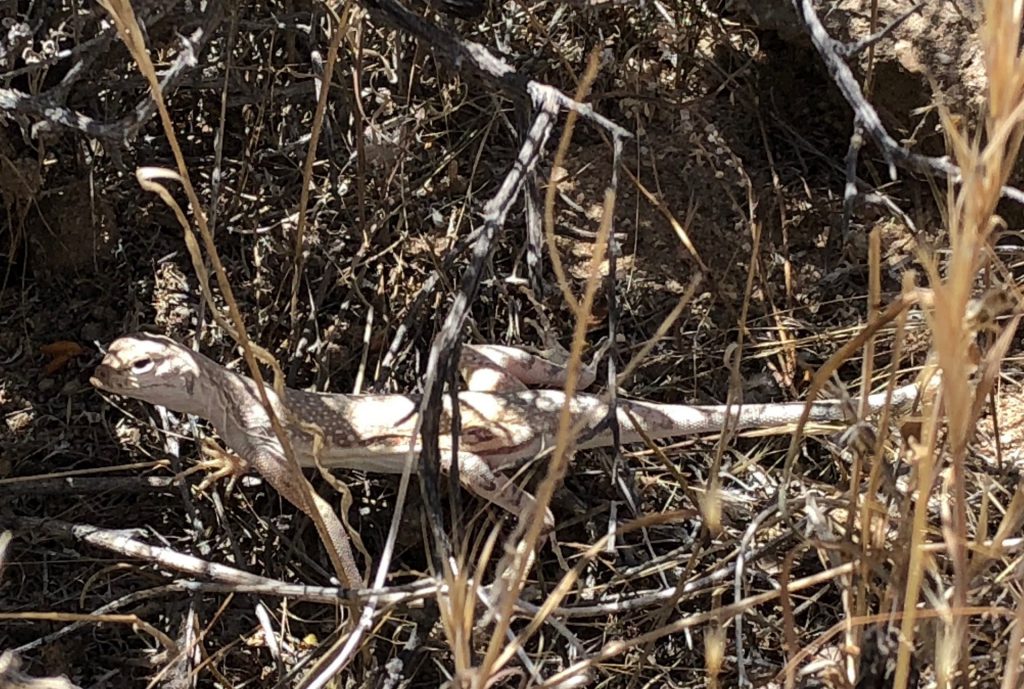 the last bit of the hike was along a tiny ridge that ran along the parking lot, giving us a slightly better view of the rocks all around.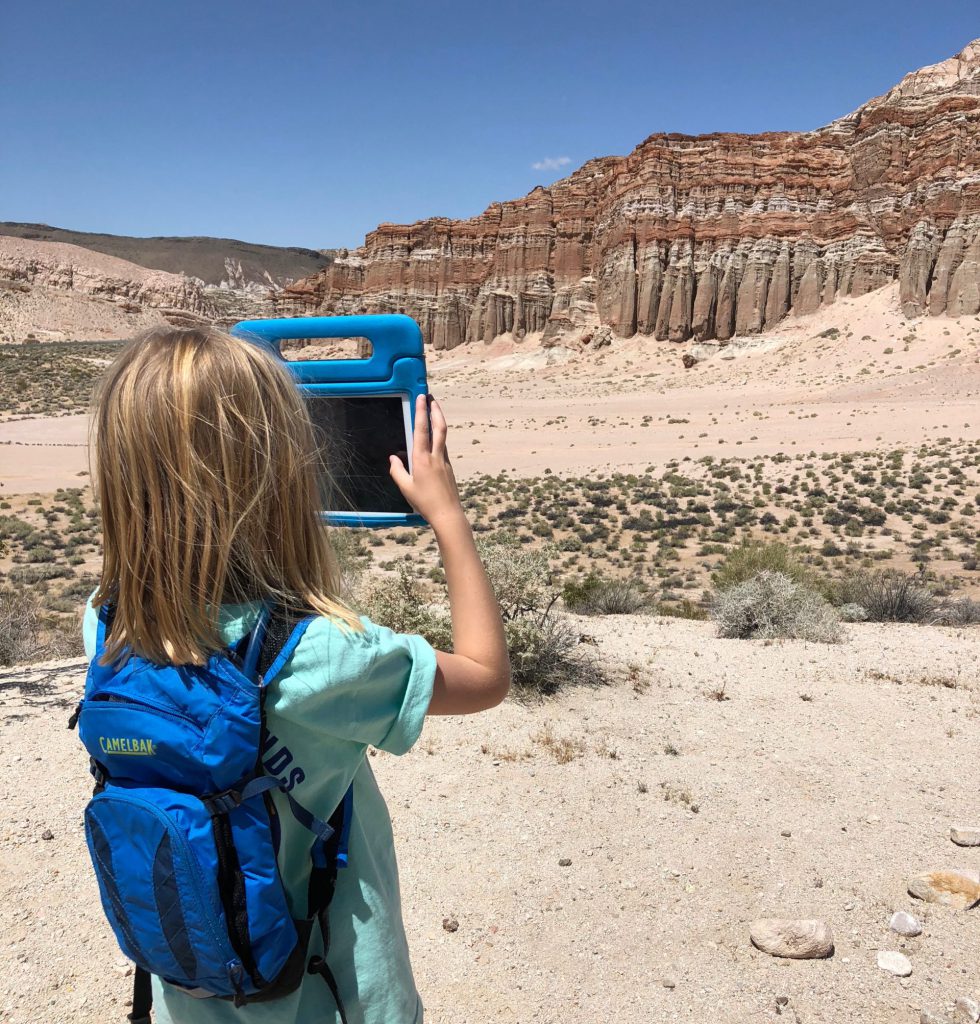 official girls hiking day photo.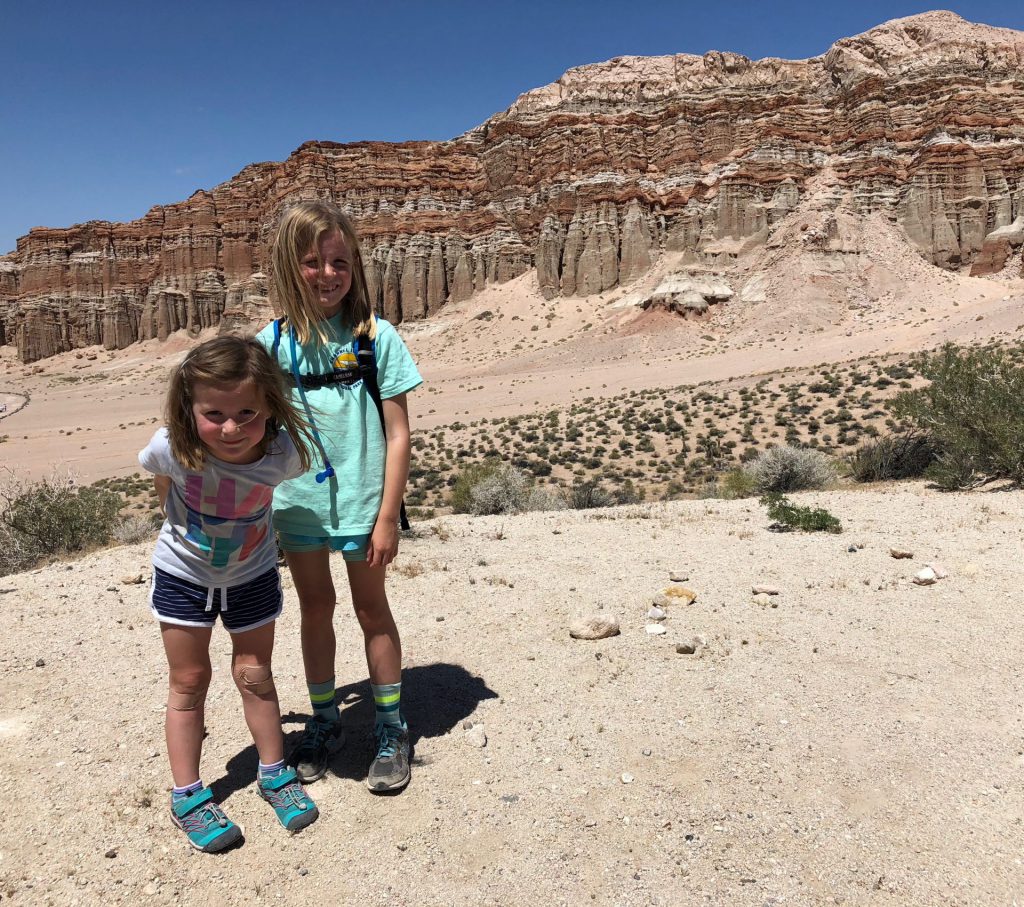 another lizard. i wasn't this close. just super zoomed in. and he didn't run off.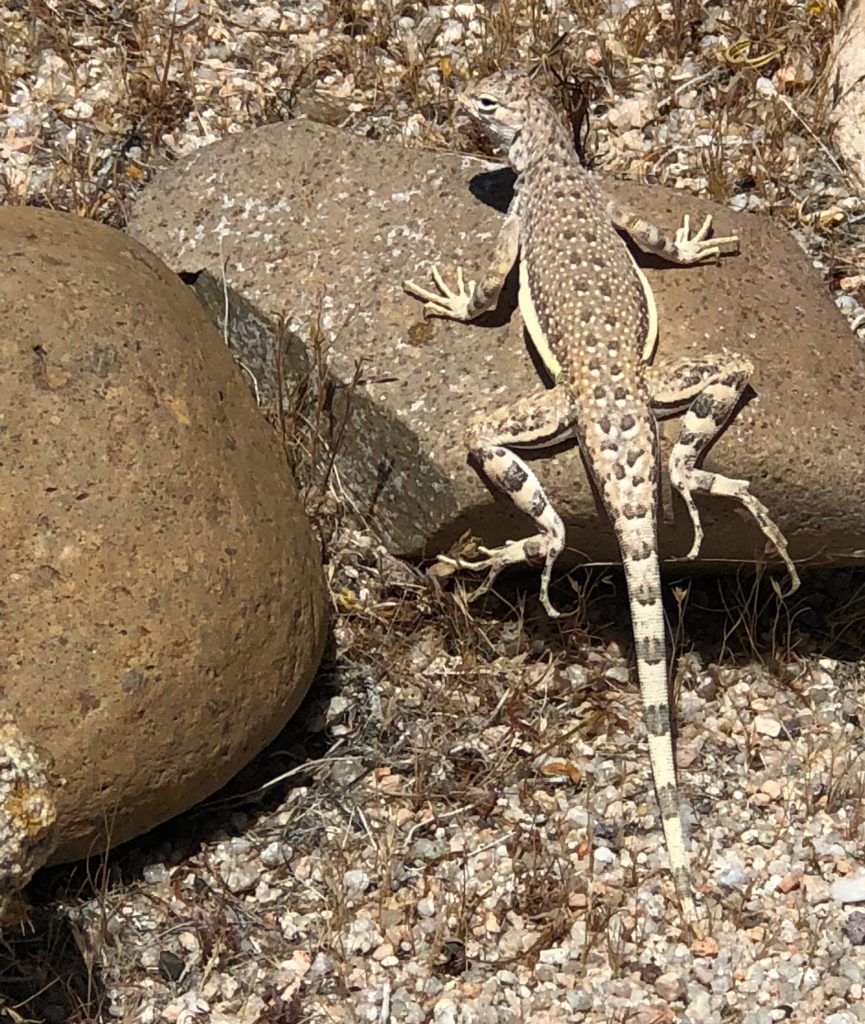 we found a bench to rest and take in the views.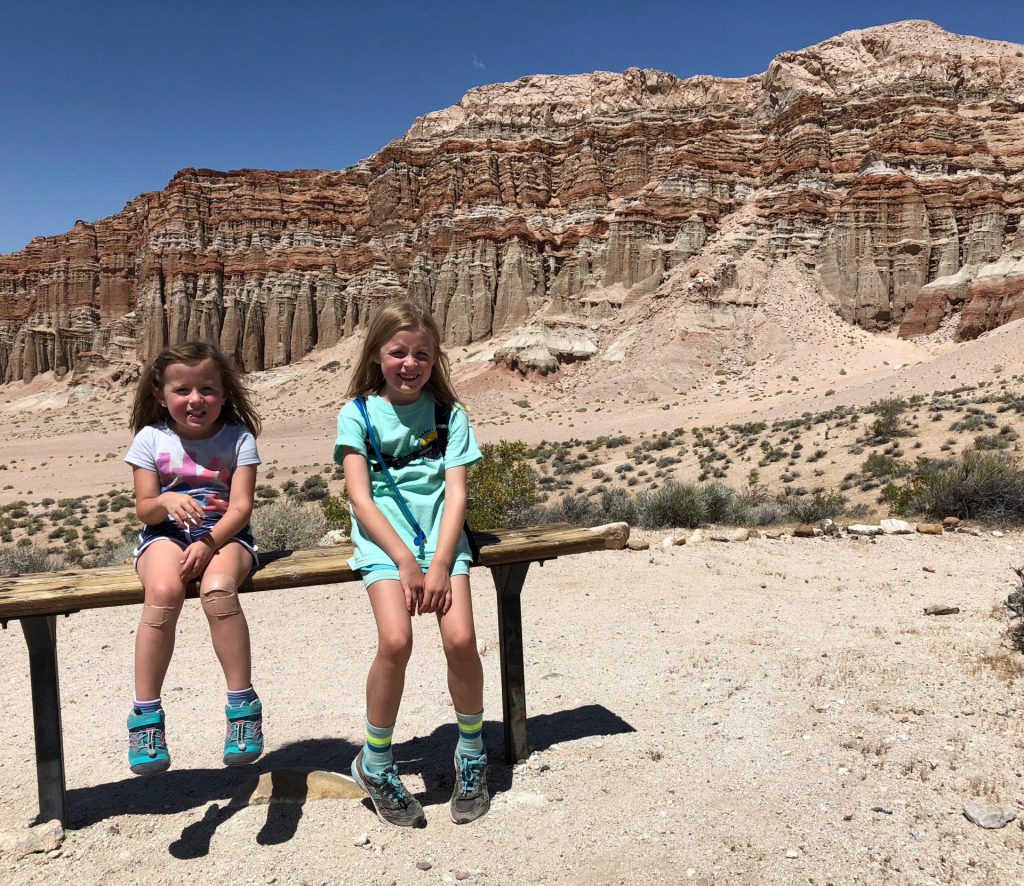 all along the trail, we kept finding "sea glass" except it was just broken glass. it was made a little less sharp by the sand, so we called it desert glass. it was decidedly less magical, but that didn't stop hazel and anna from collecting a BUNCH of it. we left a pile at the trailhead, but picked out two pieces to keep for memories (to be thrown out at a later date by a mean mom).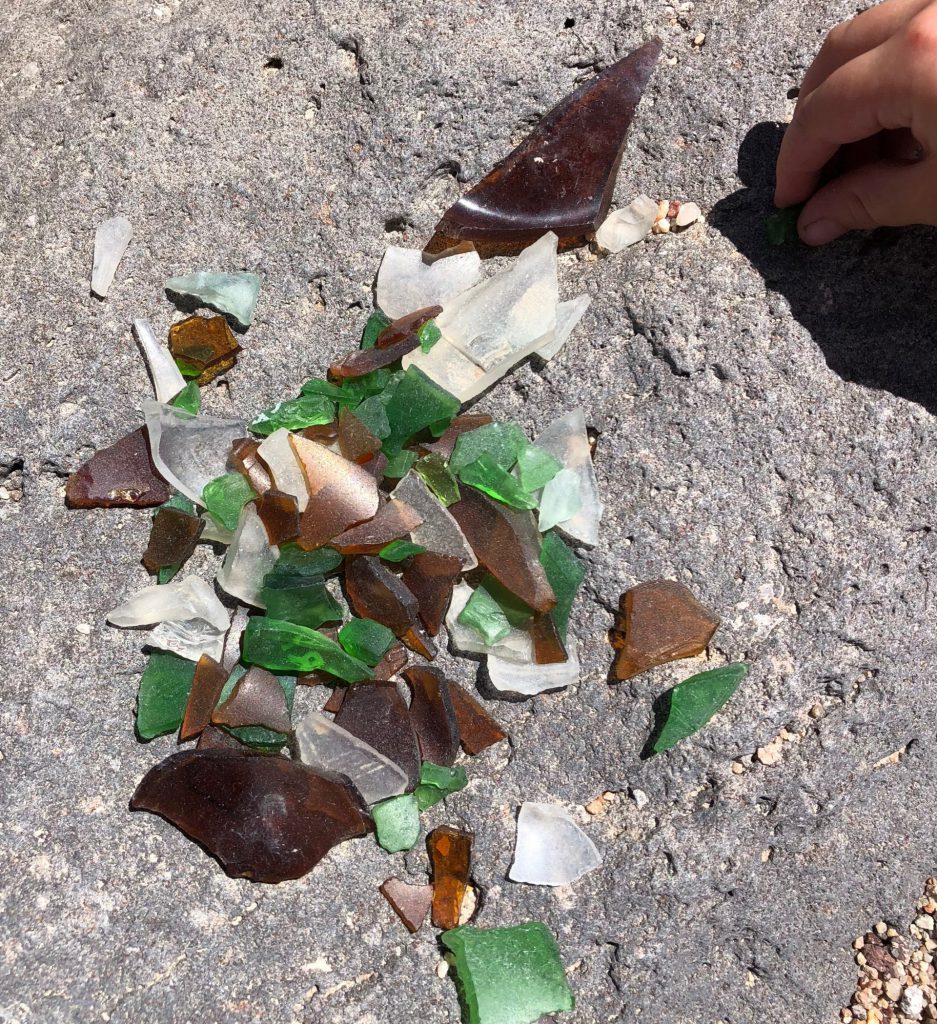 one last red rocks pic for the road.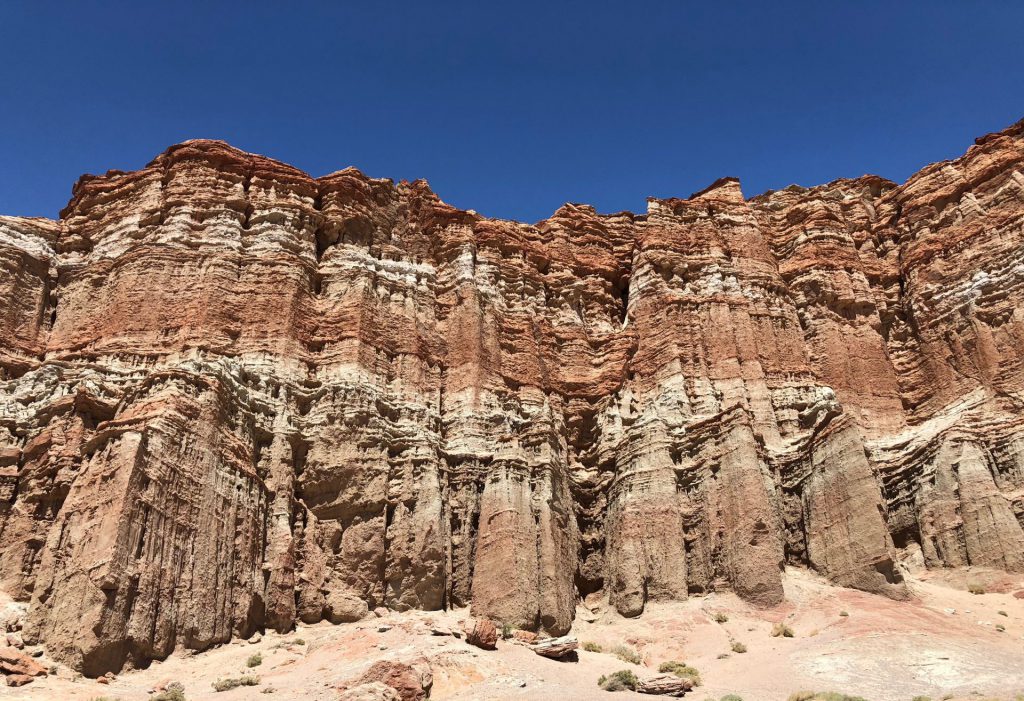 i think there's a way lot more to this park, but the visitor center wasn't open when we got in or when we were leaving, so we played it safe and stayed close to the highway that cuts through the park. the hike we chose (plus a lunch stop) was the perfect amount of time to kill for derek to get to death valley just a few minutes before we did. and we now return you to our regularly scheduled adventures.