after our stay in carpinteria, we were supposed to head inland, to a thousand trails rv park a bit northeast of santa barbara. but. we had read that the internet was non-existent, so we changed course. derek found us a spot at pacific dunes rv resort, a few hours north, still on the coast, in oceano california.
the campground sits right up against the backside of huge sand dunes, separating us from the coast by about 3/4 of a mile. we obviously had to check it out as soon as we arrived.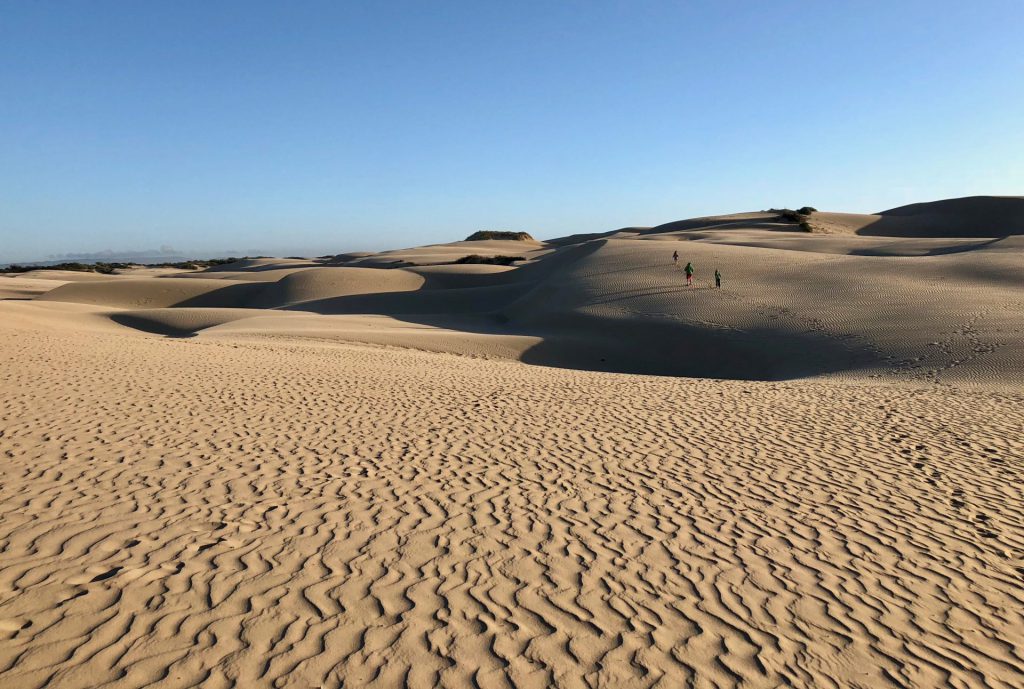 stretching sand dunes are always pretty surreal and these were no different.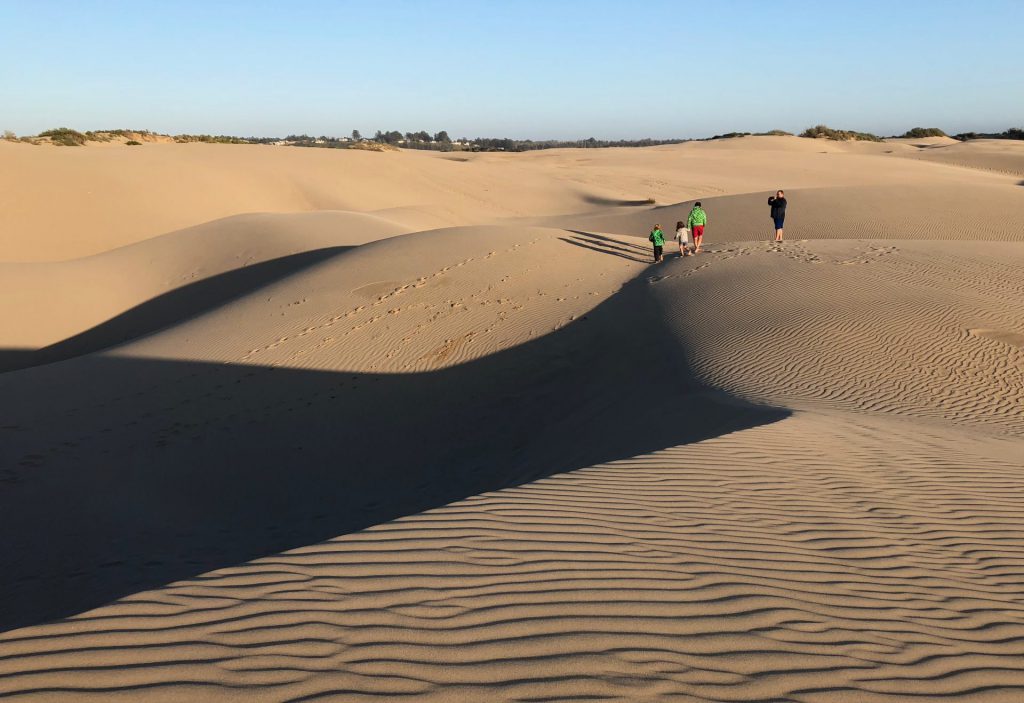 but. the weather was cold and pretty windy, and with no direct beach access, and kids who were mostly over the beach anyways, we layed pretty low for our time at this park. there was a lot of school. and art. like hazel's, um, thing…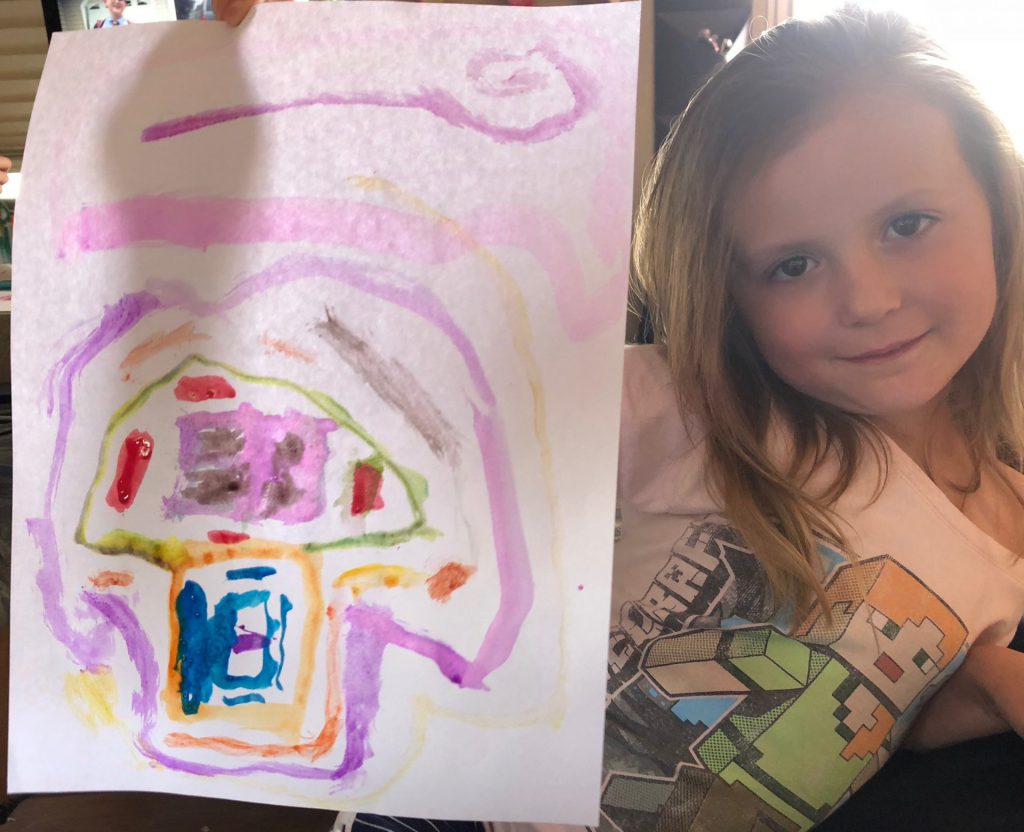 i did find a children's museum in nearby san luis obispo, which entertained us for one day. we are always fans of the augmented reality sand boxes and this one had kinetic sand, which took it to another level.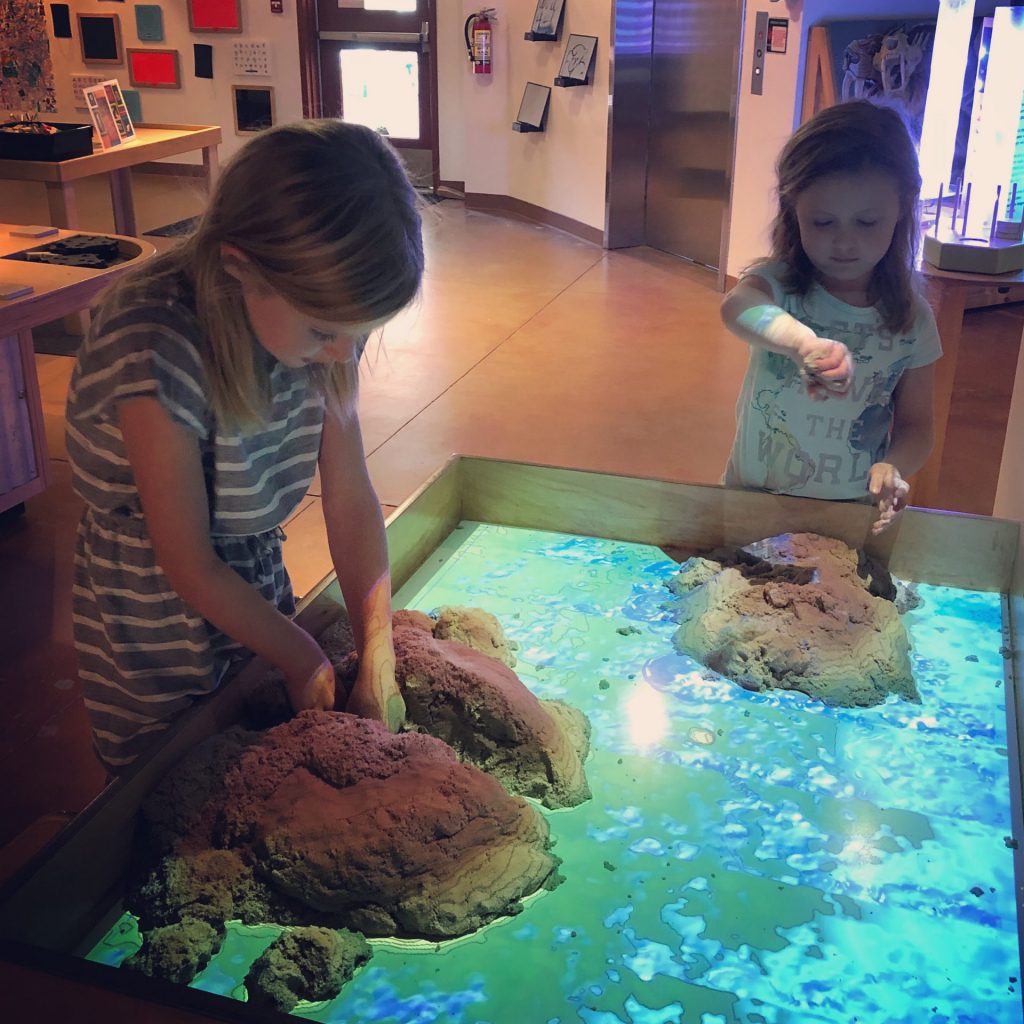 the dress up stuff was anna's favorite part.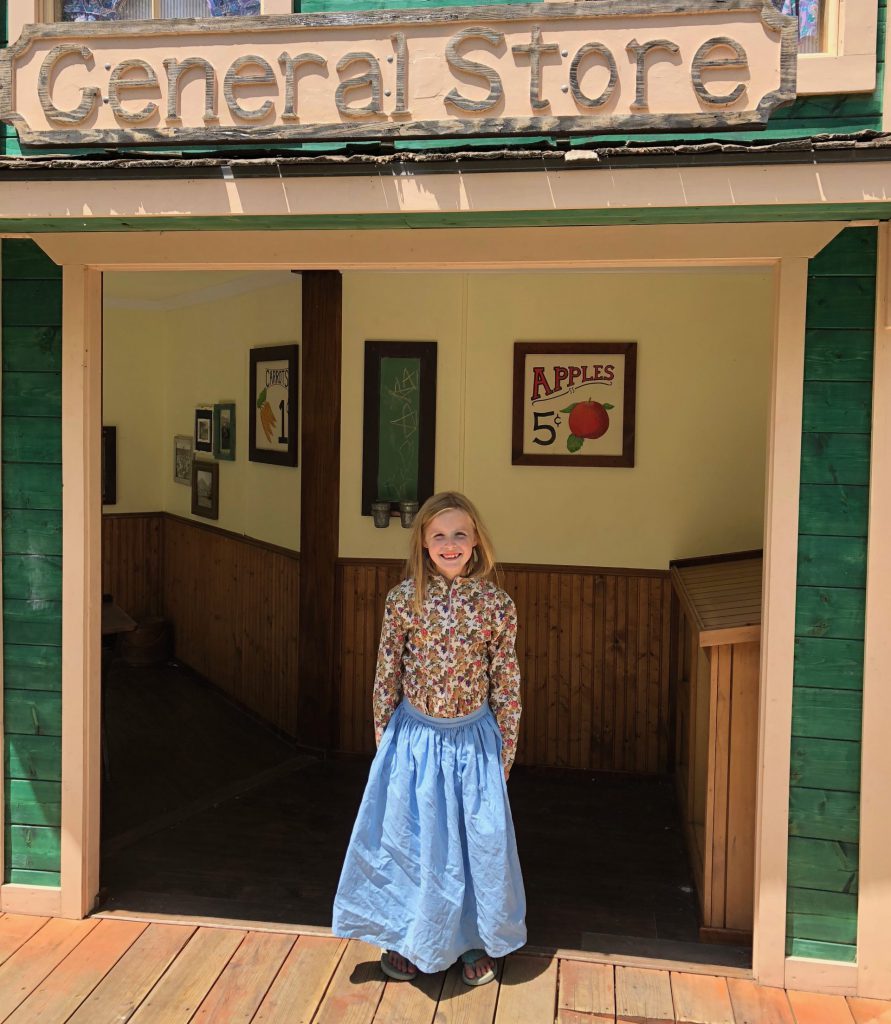 as far as childrens museums go, this one was pretty meh. tons of broken exhibits or missing parts. we paid for two hours on our parking meter and that was all we needed. from there, we rolled over to a great clips for a lid kid group hair cut.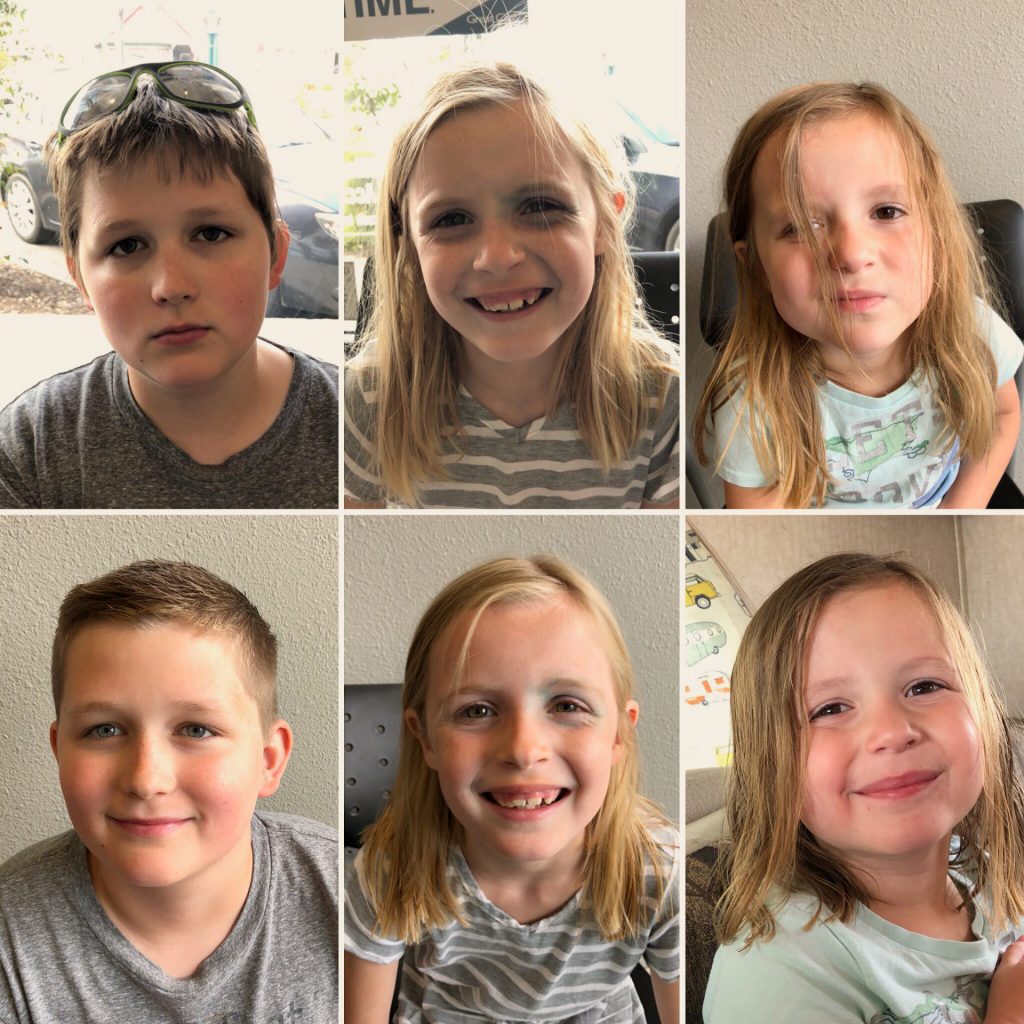 with not much to do in the area and everyone happy to lay low, i figured it was as good a time as any to start working on a quilt i had been planning. the print fabric is leftover from a previous quilt and some throw pillows. i picked up the green fabric at a shop in carpinteria and planned to use a pattern designed by a good friend back in the ws/nc. anyhoo. i used our very tiny counter to cut the very tiny pieces on a very tiny cutting mat.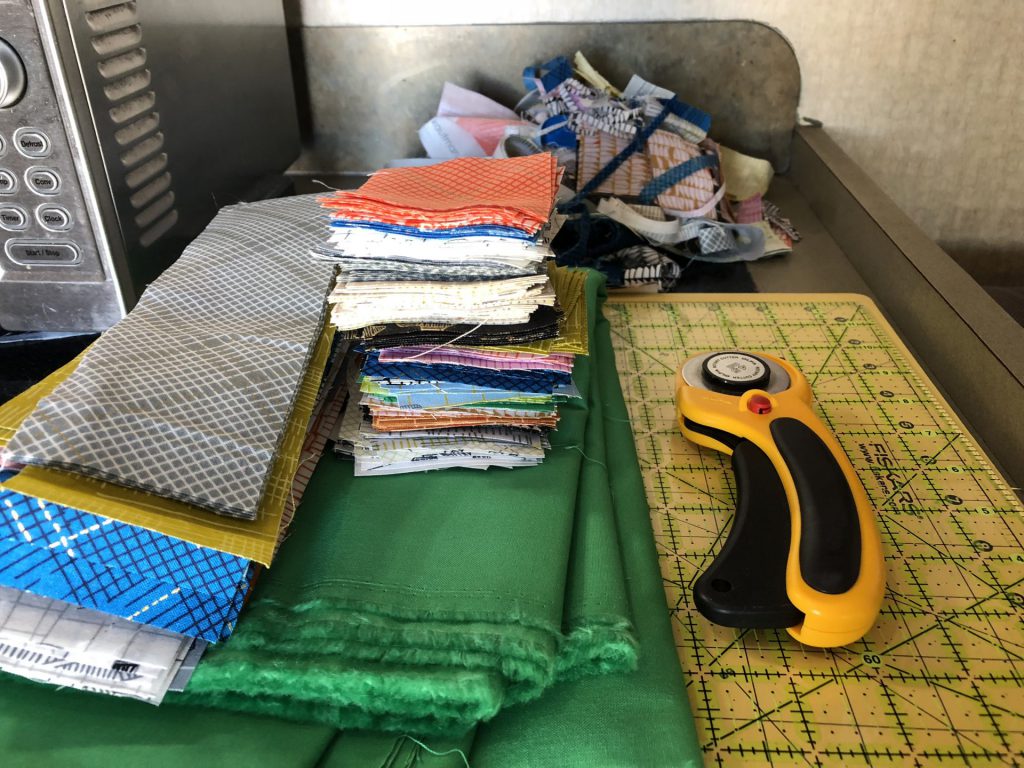 one day, anna asked to do the dishes. we let her. she loved it. she did them for several days after that. we offered to pay her for each dishwashing. i thought of how wonderful my life was with this new development. and then, one day, she just stopped. and that's the brief story of when anna loved to do dishes.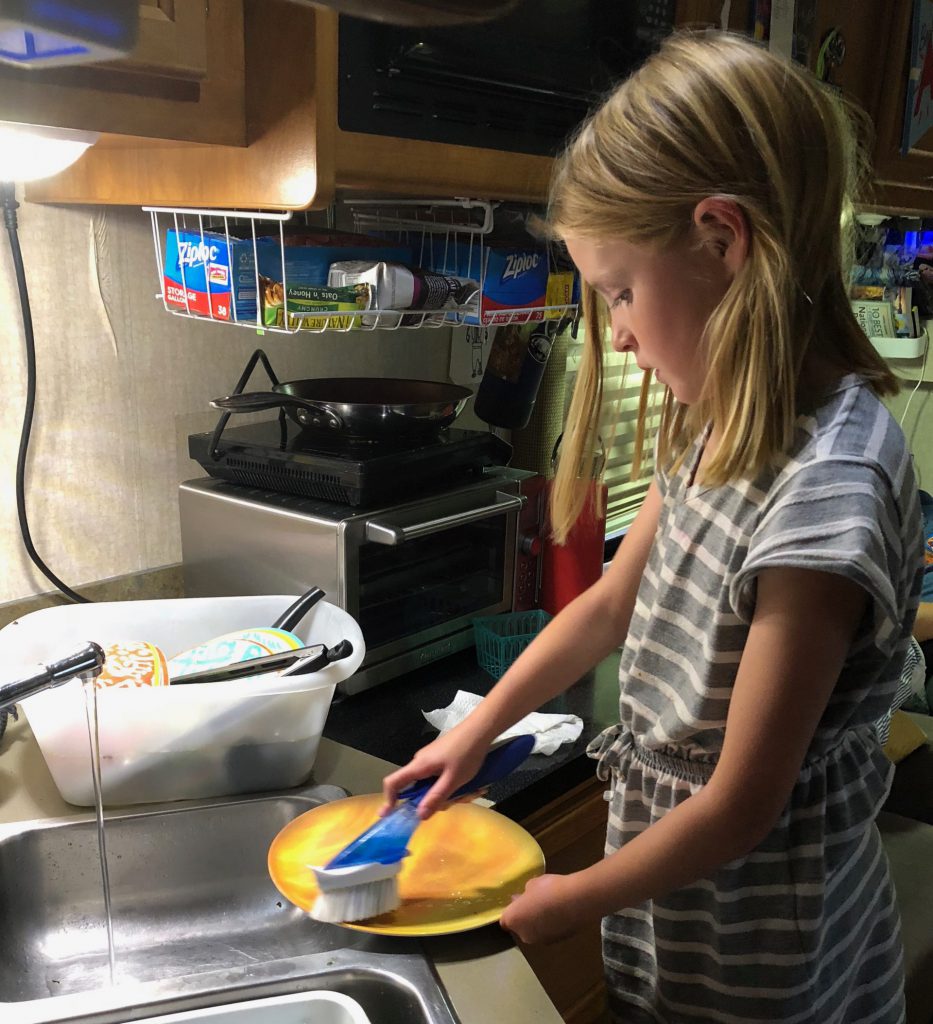 sometimes, i feel like we need a lot more space. and then i look and all the kids are snuggled up on one couch cushion worth of square footage. i think it's great that they seem to like to be together. until they don't. and then, i return to thinking we need a lot more space.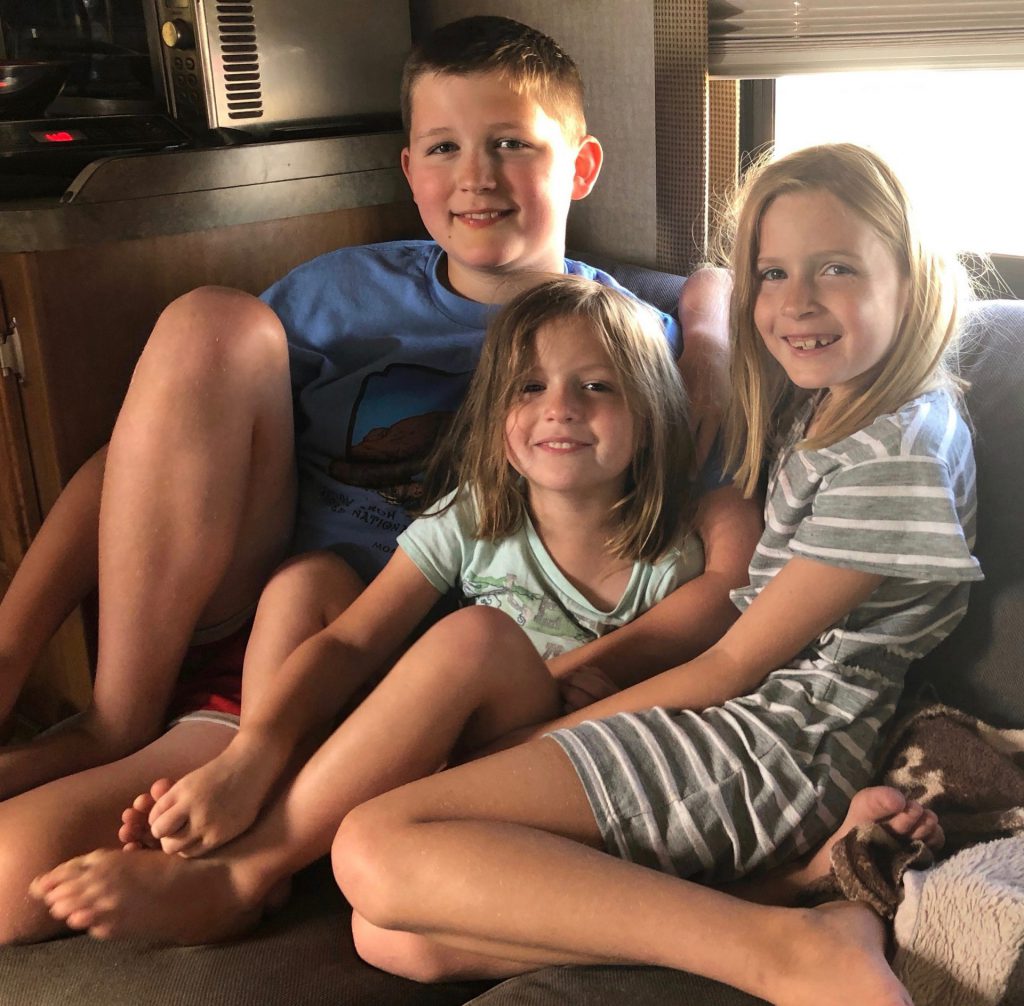 then, there was a marathon session of perler bead making, which stretched over the course of two days.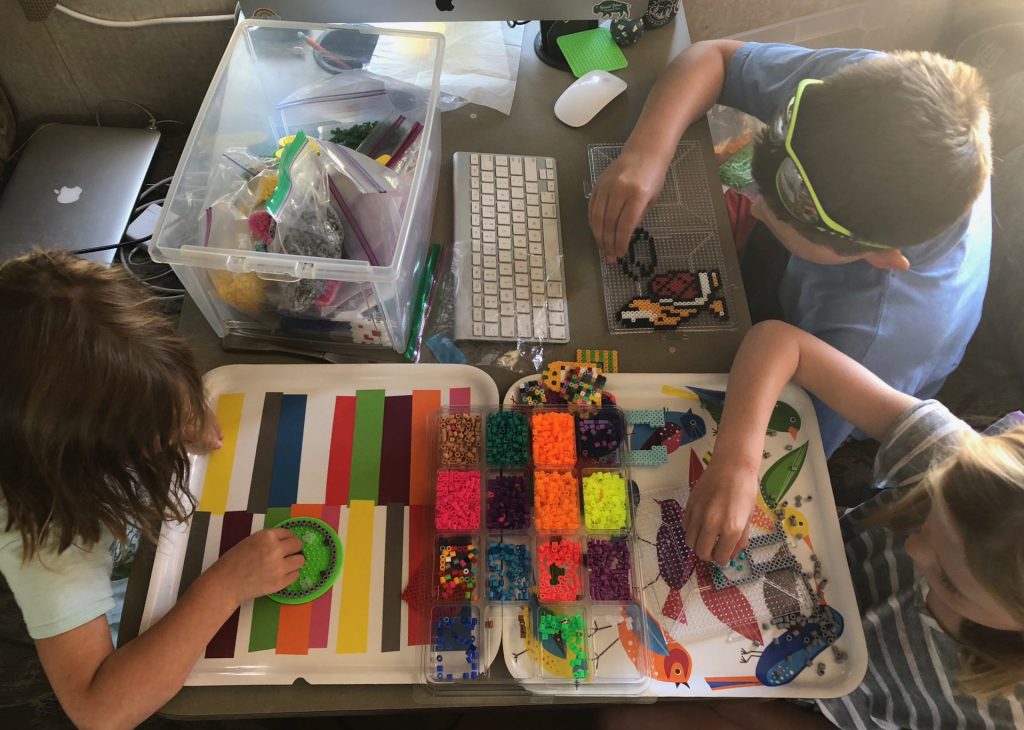 i was able to chug away, both inside and outside, to complete all of the blocks for my quilt. it was pretty windy and dusty, so i wasn't sure i would get much further with this project at this location…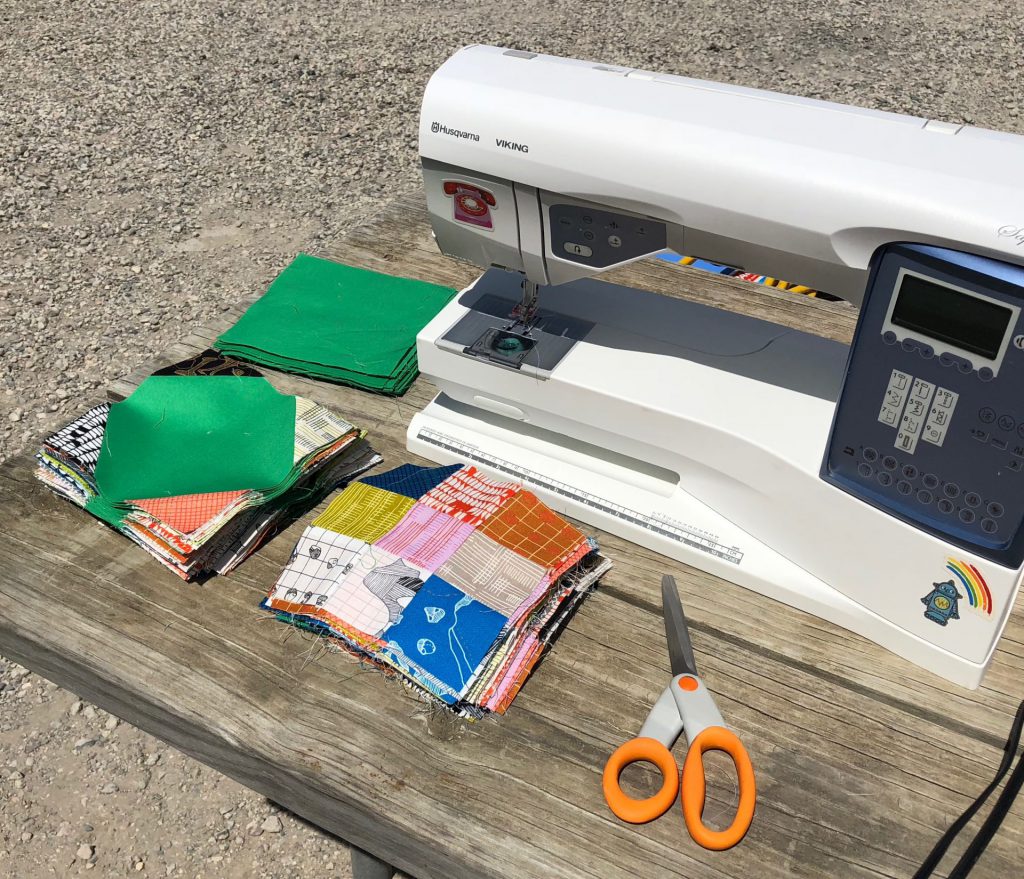 while i sewed, isaac came outside "to finish up school for the year, so he could have a summer vacation"… and then, even though one lesson can stretch across three dramatic days, he blasted through his final 5 weeks of math or so in a few days. punk. and nerd.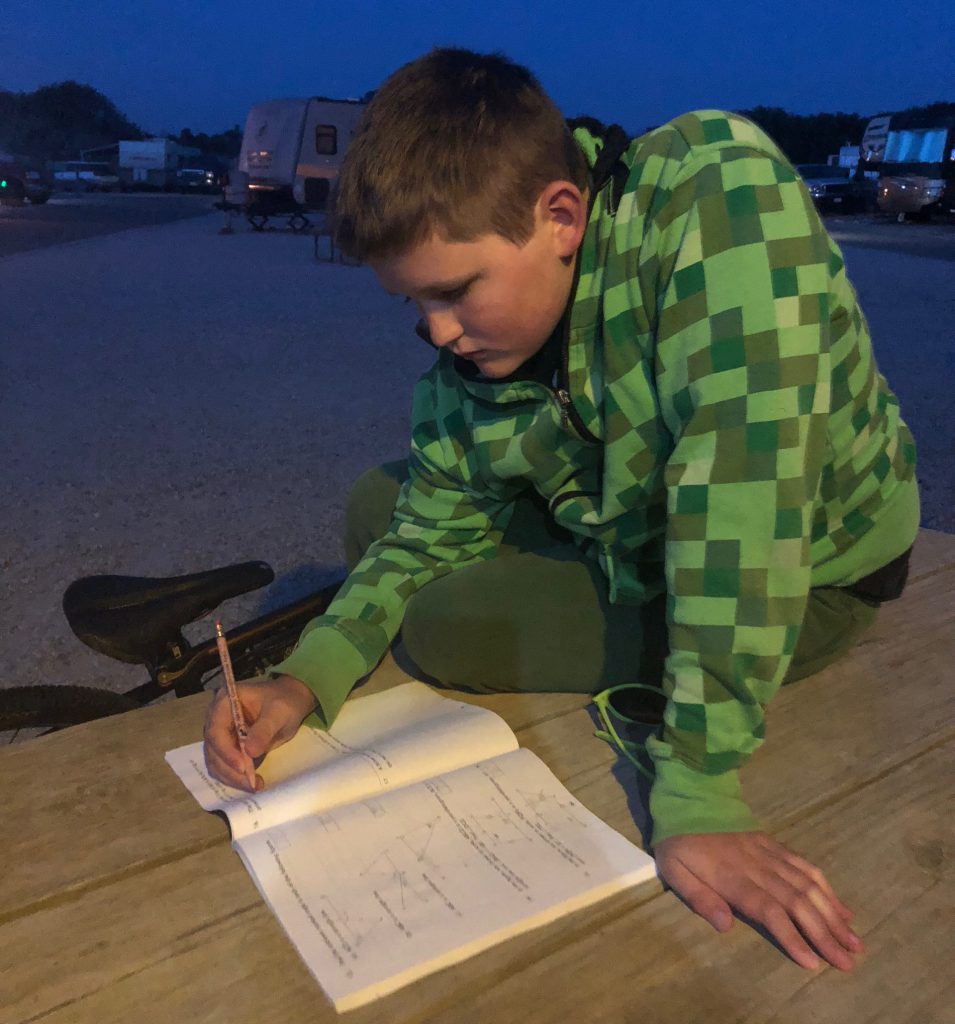 anna will never finish her math, because instead of working on it, she prefers to make up random games and worksheets and puzzles and coded messages.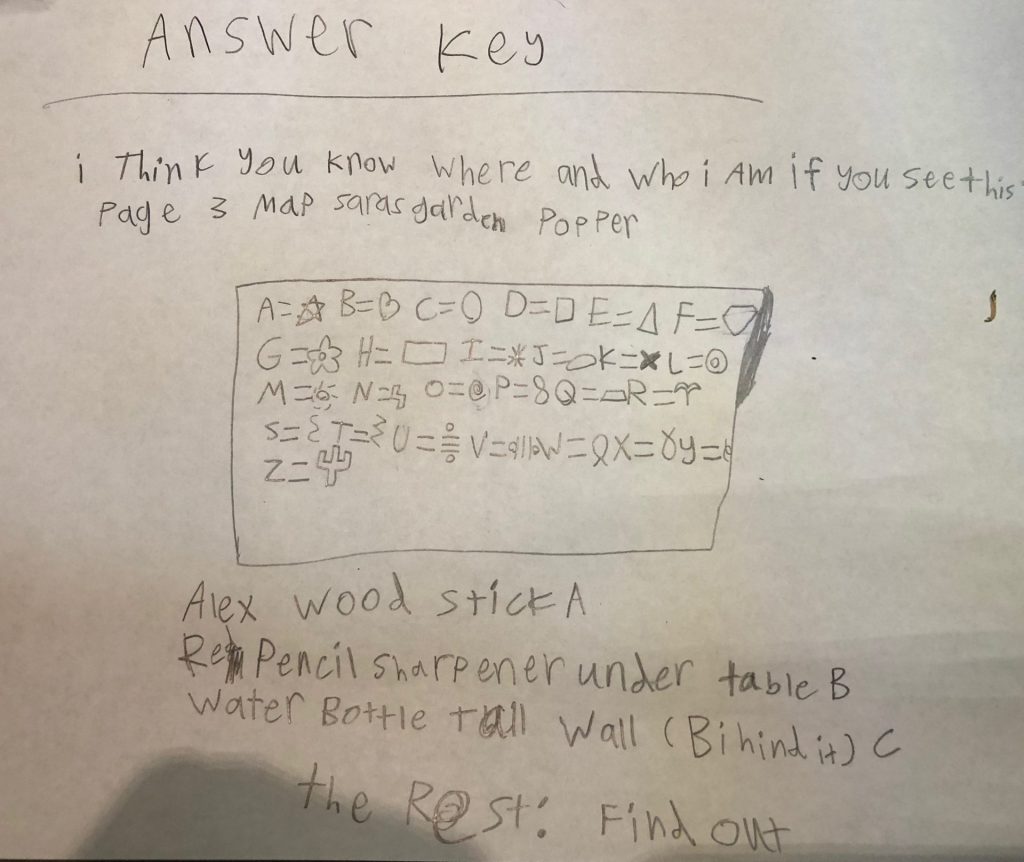 meanwhile, hazel has taken a liking to blues clues, so we have been watching a lot of good ol' steve and his pal blue. and his dumb cousin joe, who even hazel knows is not as cool as steve. she likes to follow along and draw the clues, stopping the video to make sure she gets it right. she used up an entire postit note pad, as her handy dandy notebook. how can i be mad? look at that cow.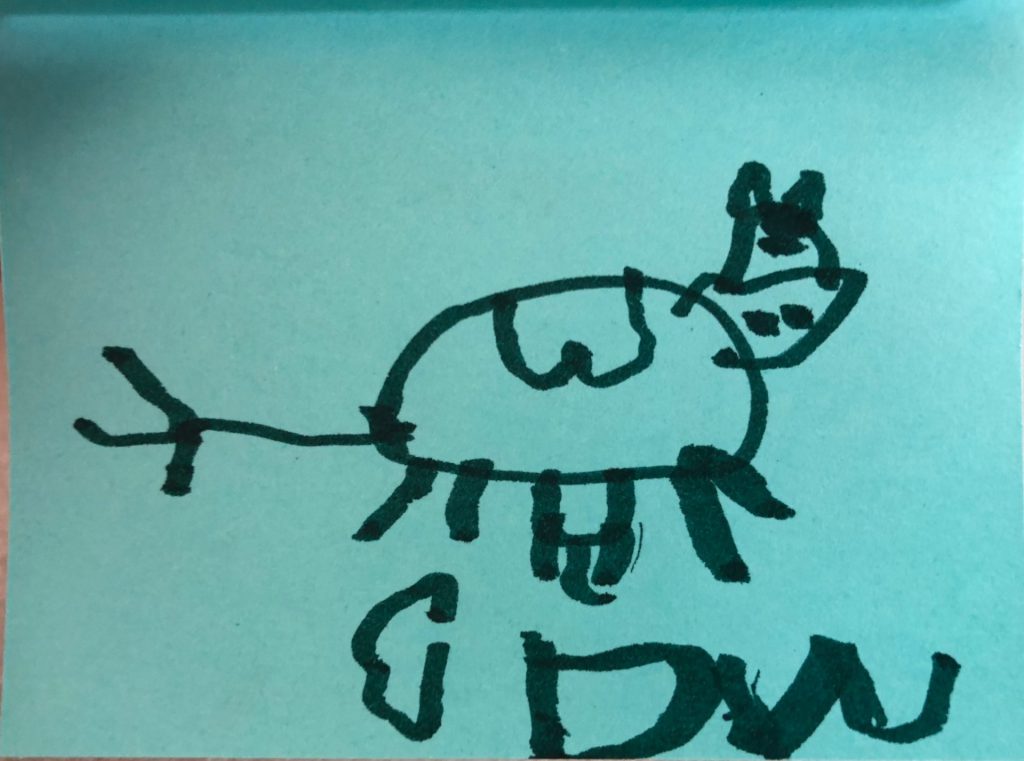 our neighbors at the campground talked derek into a fishing expedition. he mostly spent the entire time barfing (along with several other fisherman), but he had some catches and brought home a ton of fresh ocean fish.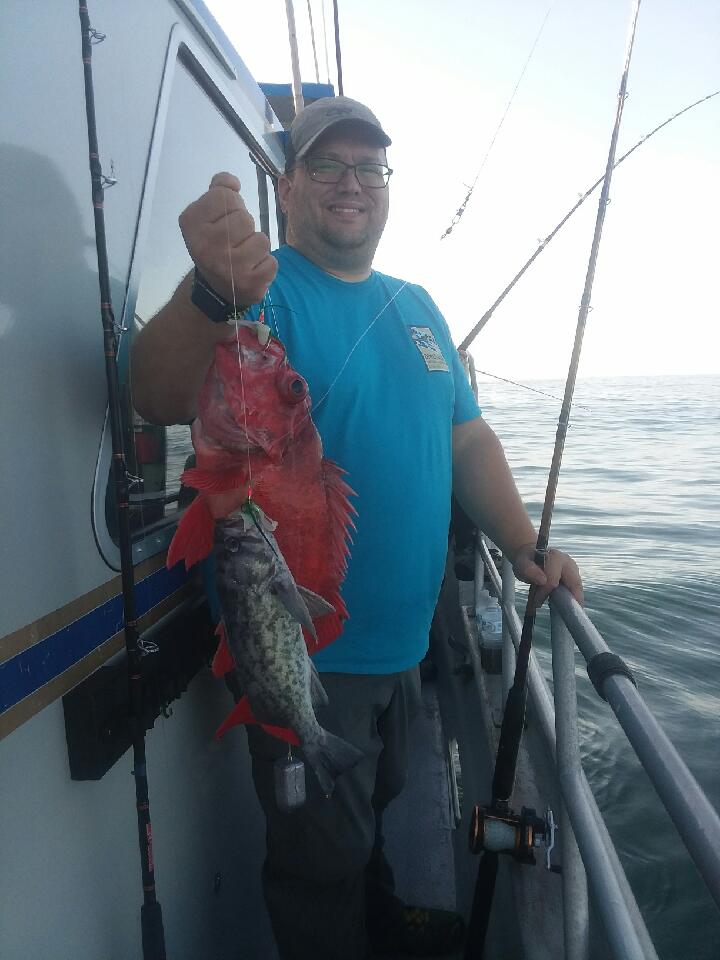 as our two weeks came to a close, i talked the girls into one last trip out to the dunes to catch a sunset. we walked way way out, and it was hard climbing up and down the dunes, but it was worth it.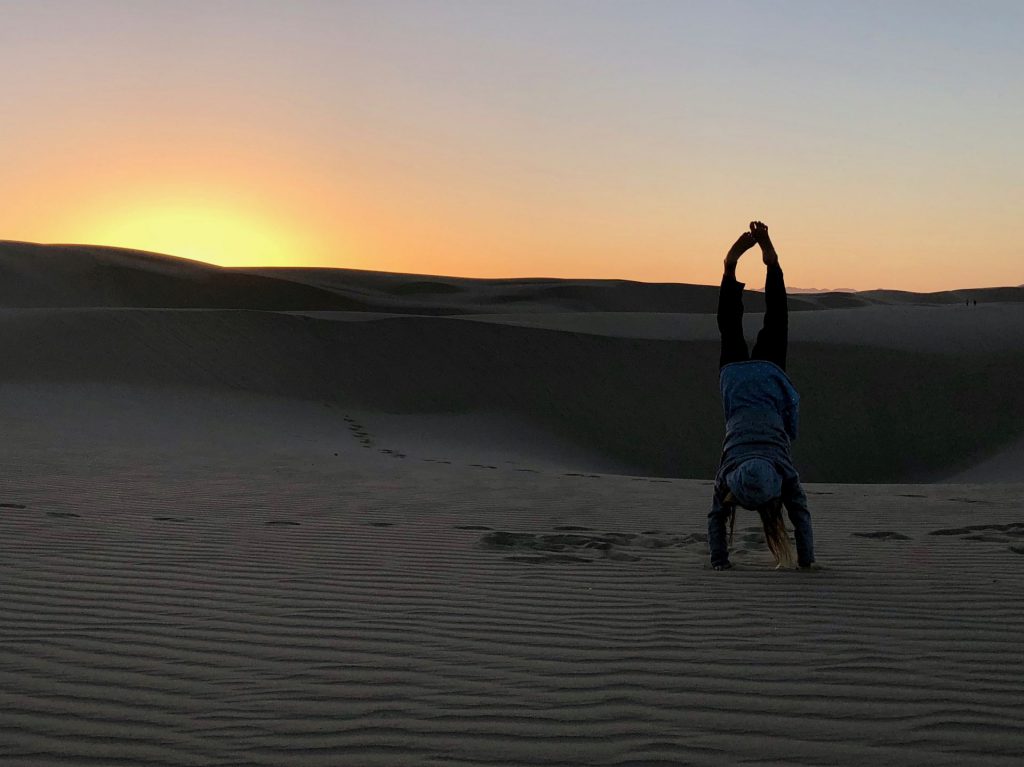 once we got far/high enough to see the water, we set up camp for the viewing.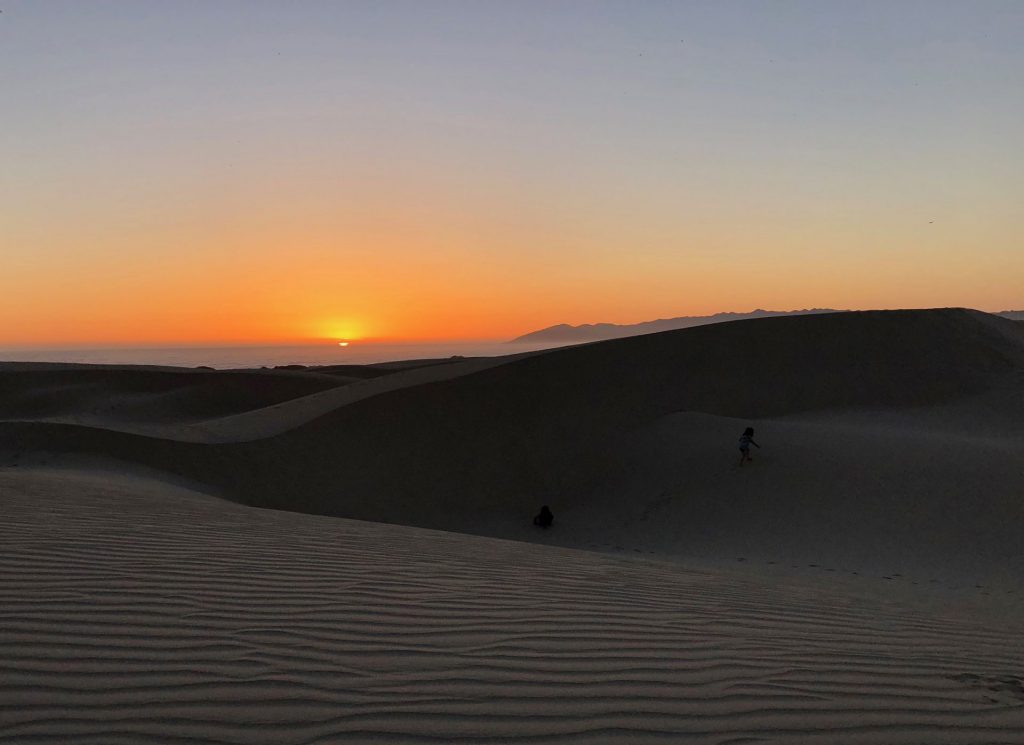 on the way back, these two rolled, scooted, flopped, slid, and tumbled down all the dunes, collecting sand in every possible location.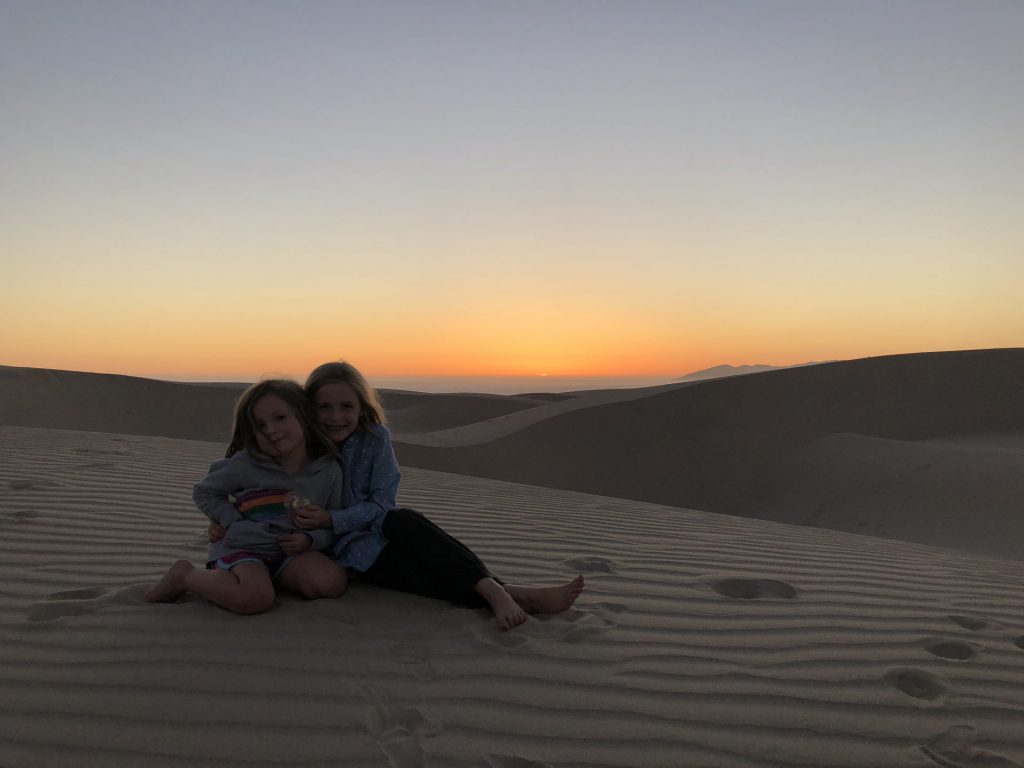 blue. from blues clues. by hazel.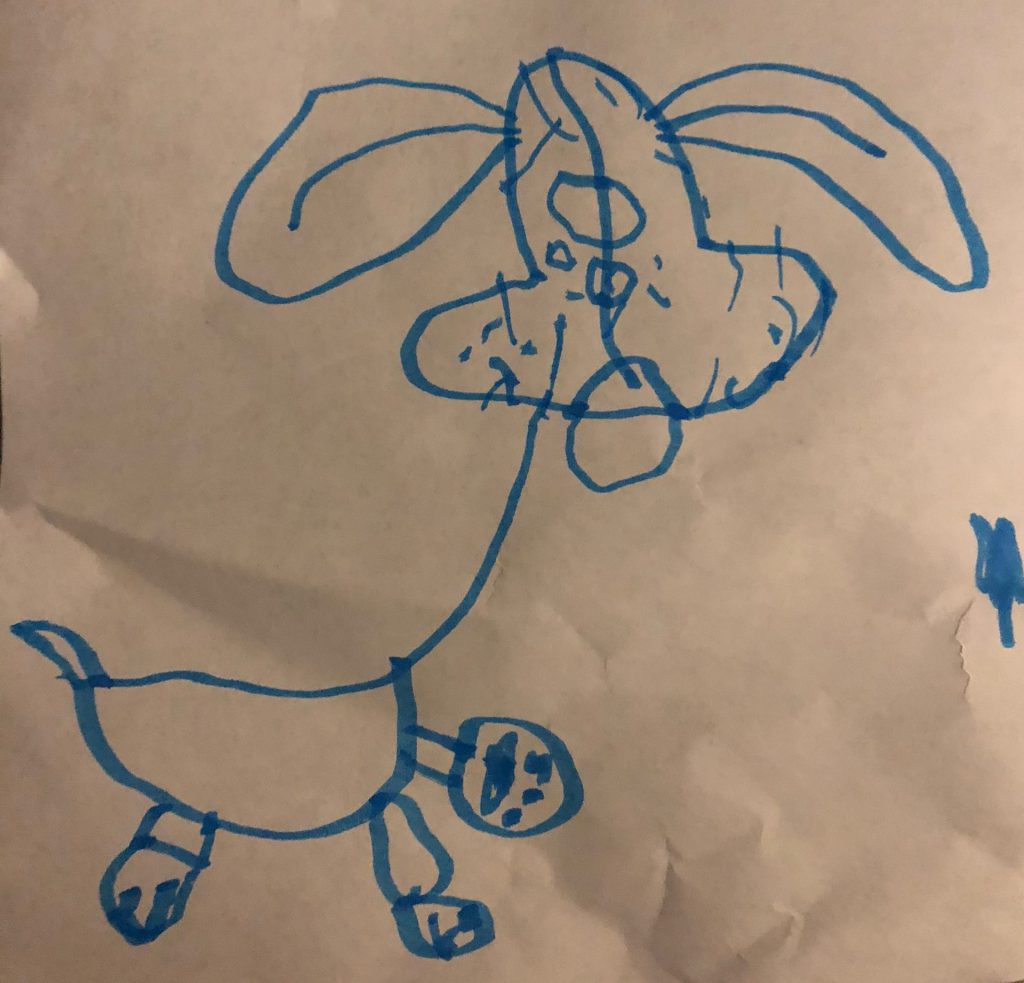 i did actually manage to get my quilt top finished, despite the wind and sand and a terrible miscalculation on my part while trying to keep track of what the rows should look like in my head. so, i talked the kids into visiting a quilt shop in san luis obispo to find a backing for it. it was totally a super cute shop and the owner was working and was so nice and helpful. i loved it.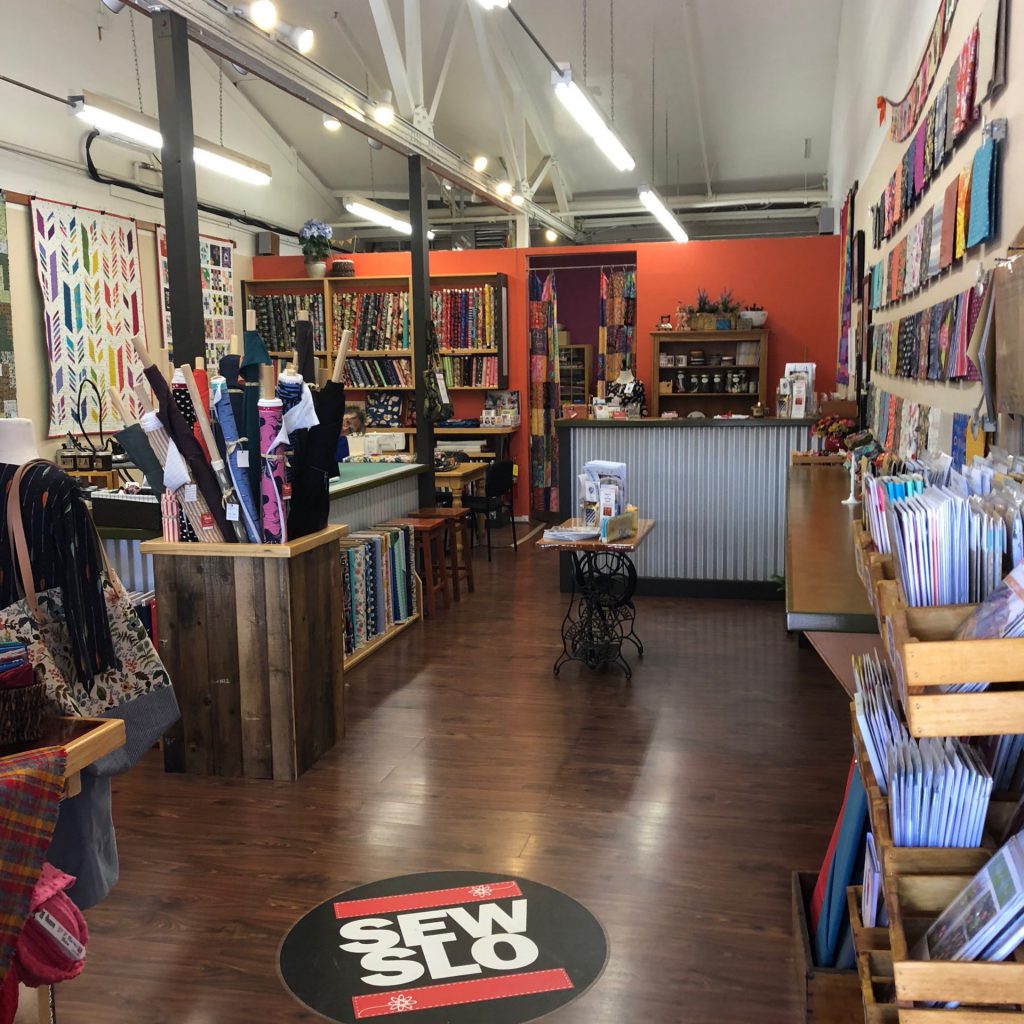 anna has been asking me if she could make a quilt for a really long time now. so, we made a plan and we were going to pick out 10 different fabrics for her to make a basic patchwork top from. but then, we found a little basket of precut 7″ squares of random fabrics for 25 cents each. anna went to town. at first she seemed to sort of have a theme, but that quickly changed and these are the 64-ish squares she chose.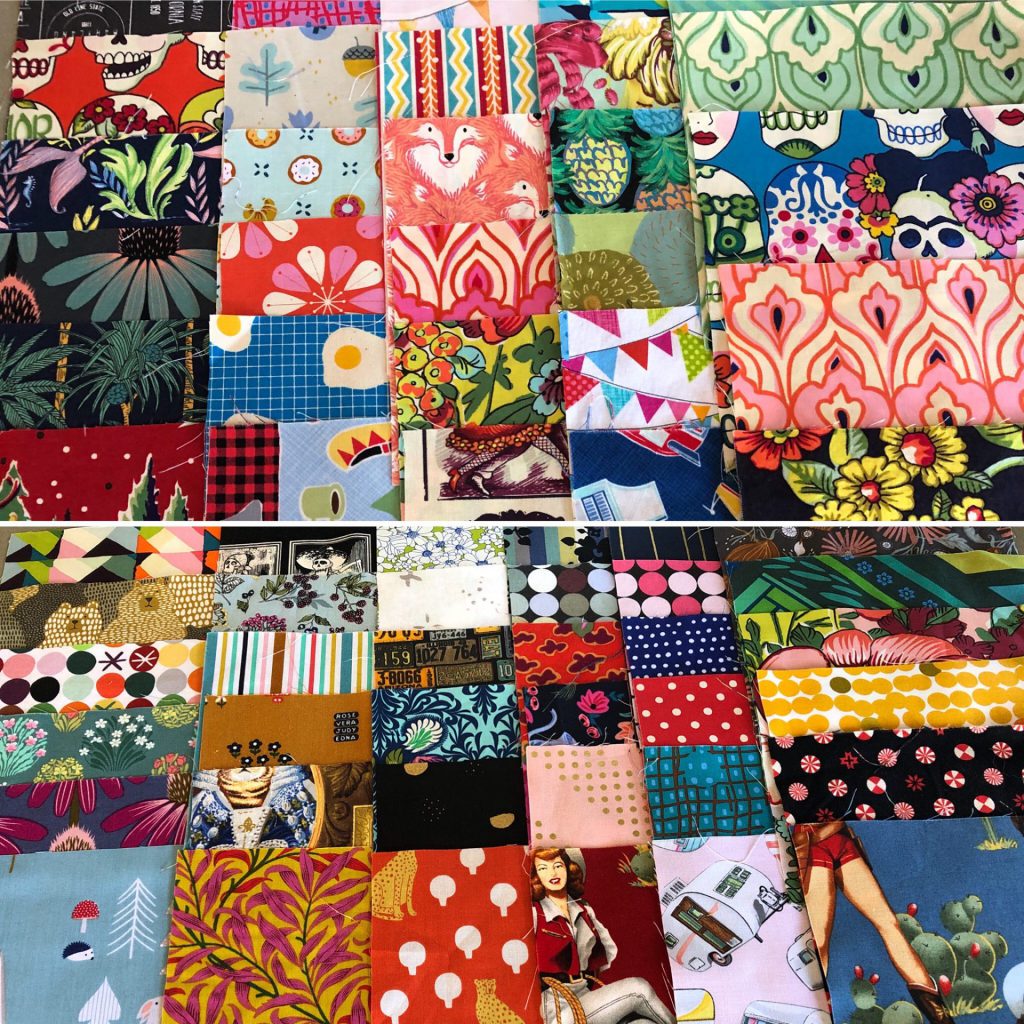 and, aside from a last day beach trip, this pretty much wraps up our time in oceano. super exciting, right?