while perusing pinterest and other pockets of the internet for interesting things to do with kids in california, a little town called solvang kept popping up. basically, from what i understand, it was settled/invented/created by some danish folks from the midwest, who wanted a winter retreat in warm and sunny california. its now pretty much a bustling tourist town, with tons of restuarants, wineries and bars, bakeries and gift shops. we decided it was worth checking out, so on our weekend in oceano, we packed up the lidkids and headed inland…
all of the buildings are either the original danish style, or have a facade to look that way. it's pretty cute.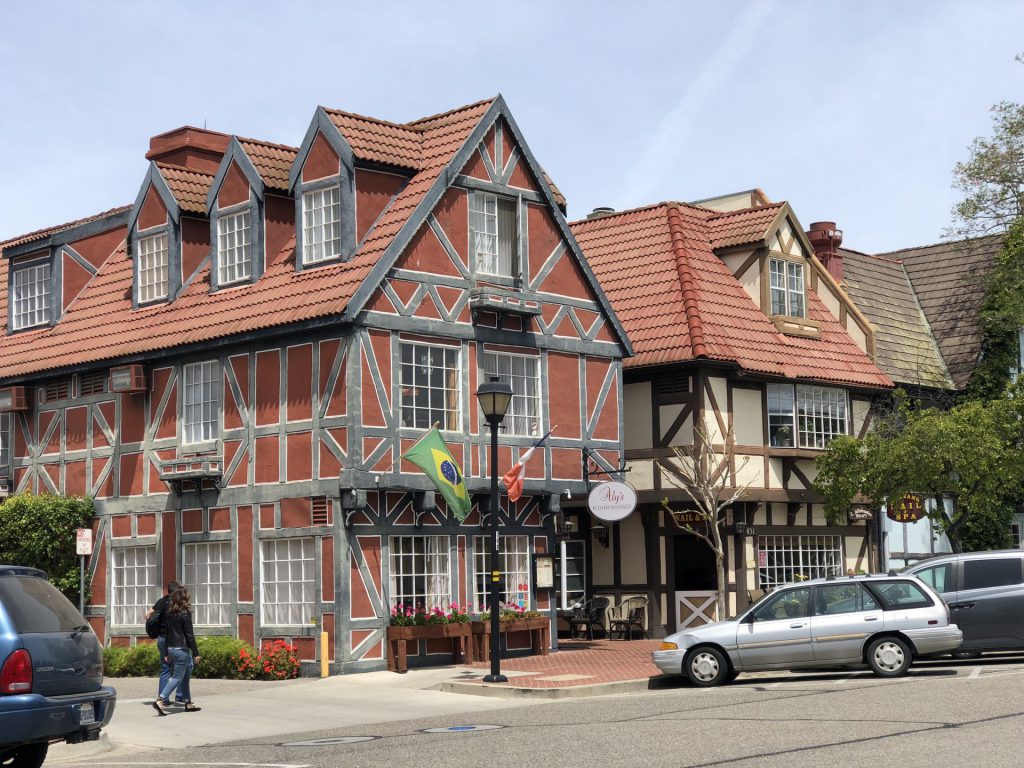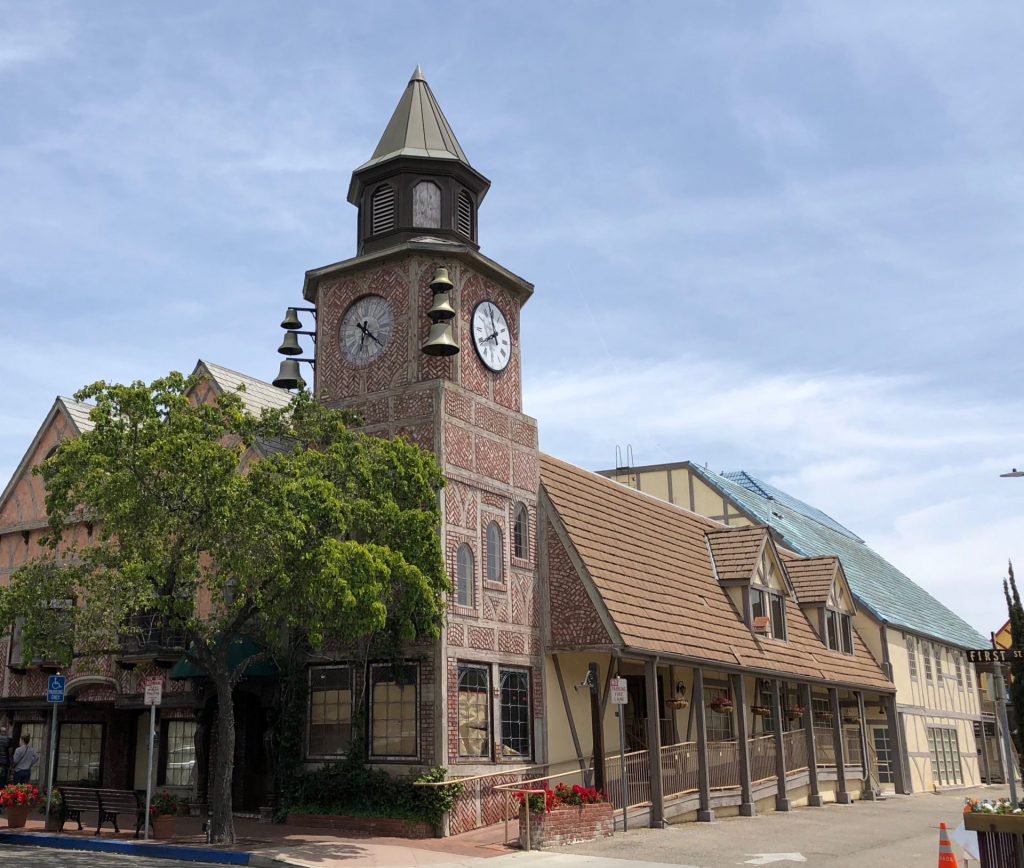 despite what it looks like in the previous two pics, there were people swarming everywhere.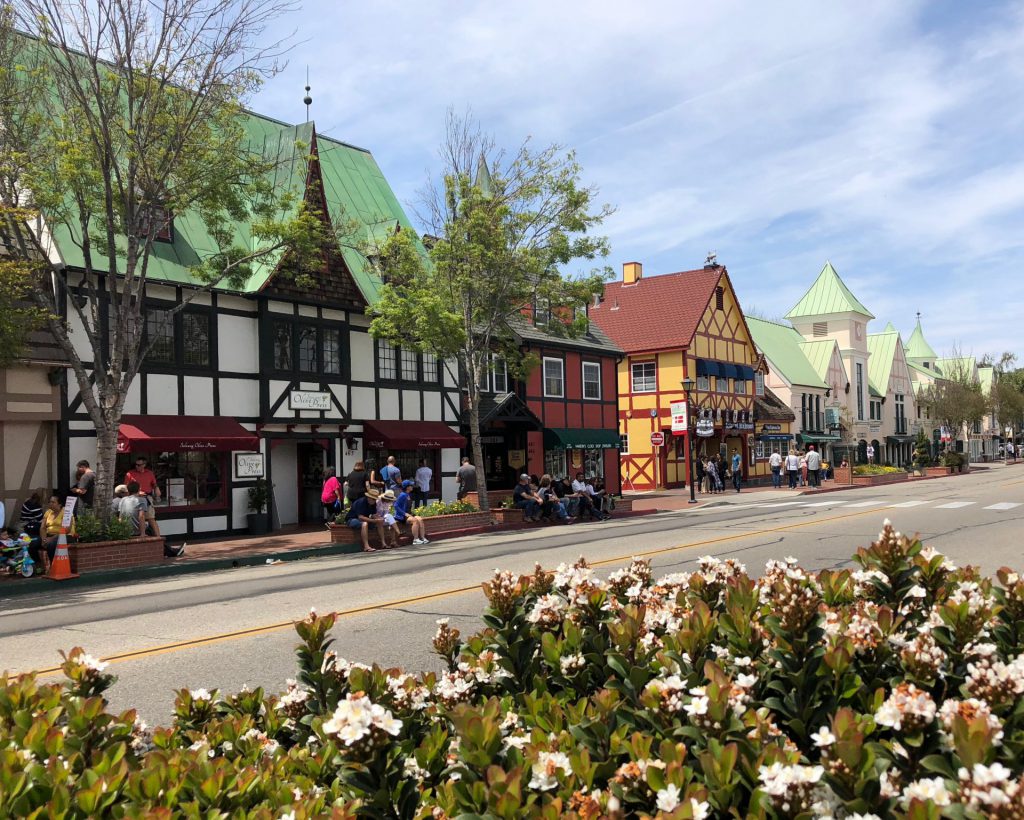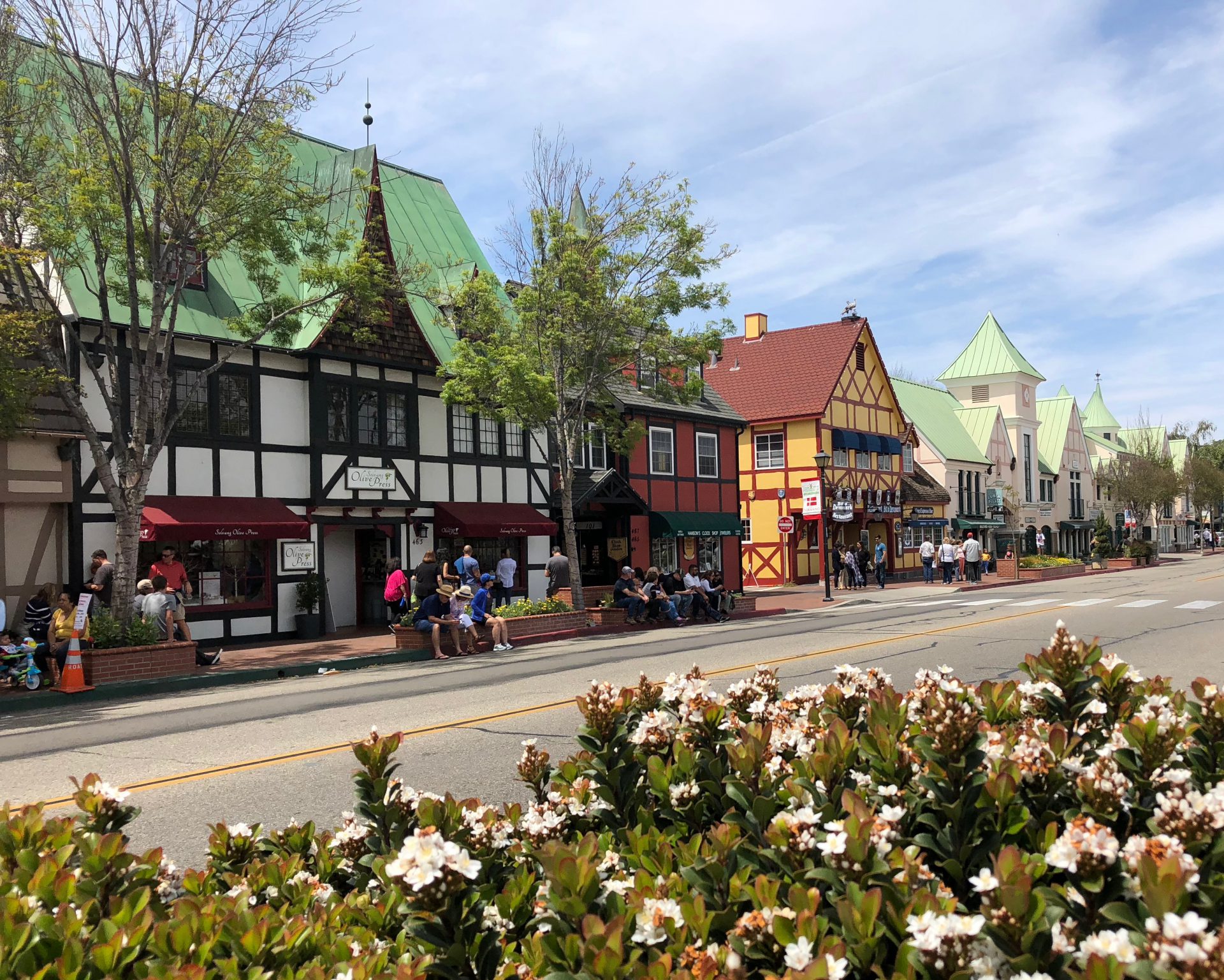 our first official stop was into a little shop that had lots of lego stuff. there was other cool stuff too, but since everything we ever do revolves around our kids, it was the lego stuff we focused on. we used to actually have this lego head. wish i had thought of using it as a plant pot.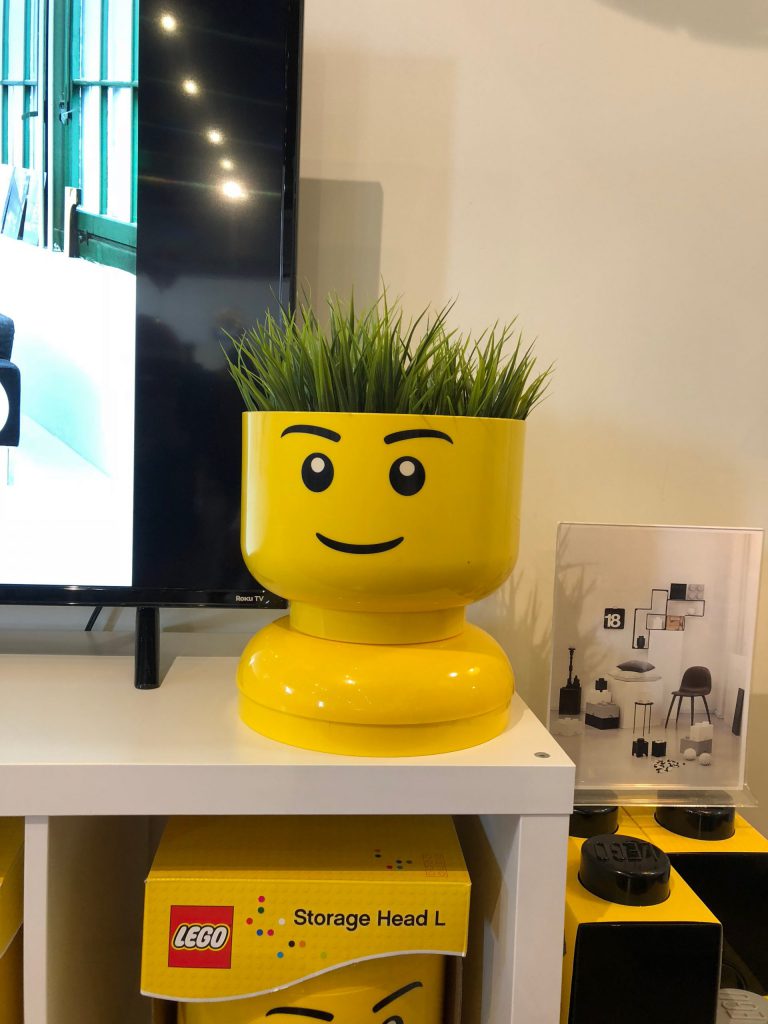 in the back, there was a little room FILLED with old minifigure packs. we were pretty excited until we saw that some of the most wanted series were going for $10 and $15 each. yikes. but we still had fun looking at all of the old series and we picked out a few, using our expert packet groping skills.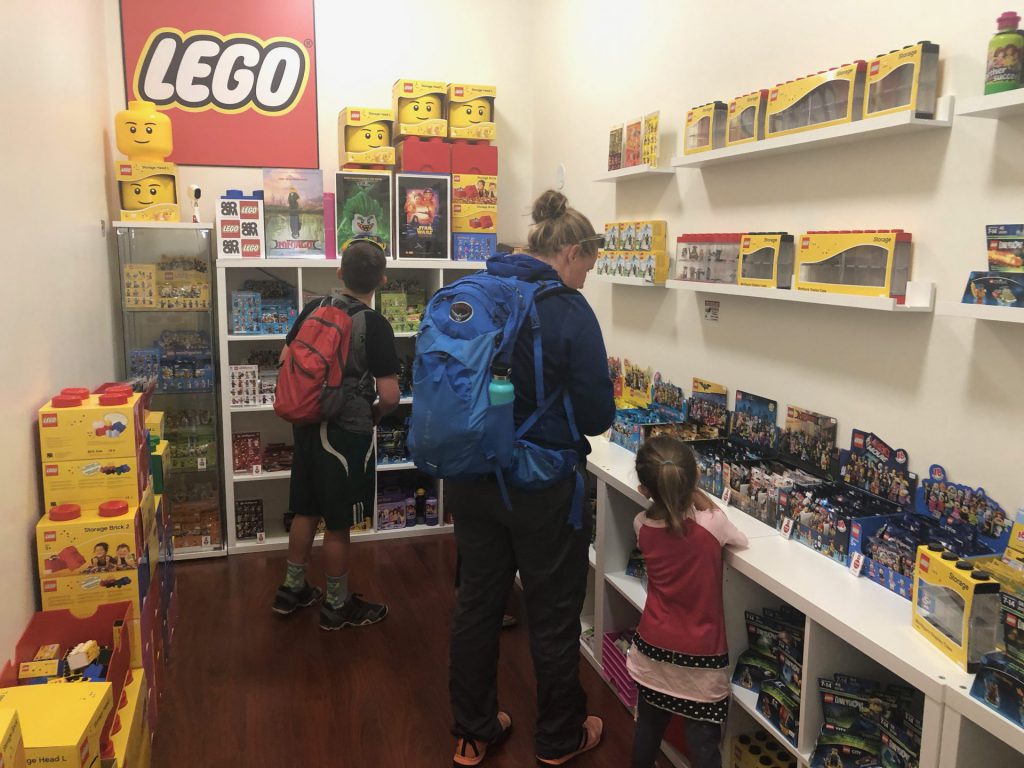 outside, we set up camp, to see what we got.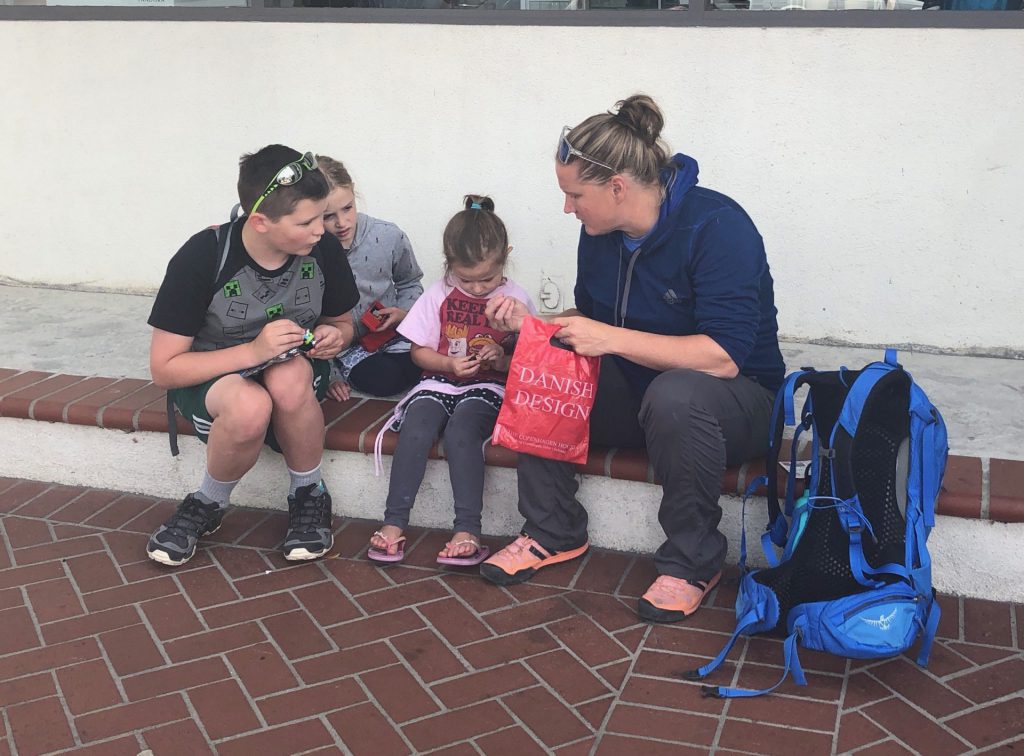 not a bad little take. except i was super grumpy that we somehow had a mixup and ended up with two queens.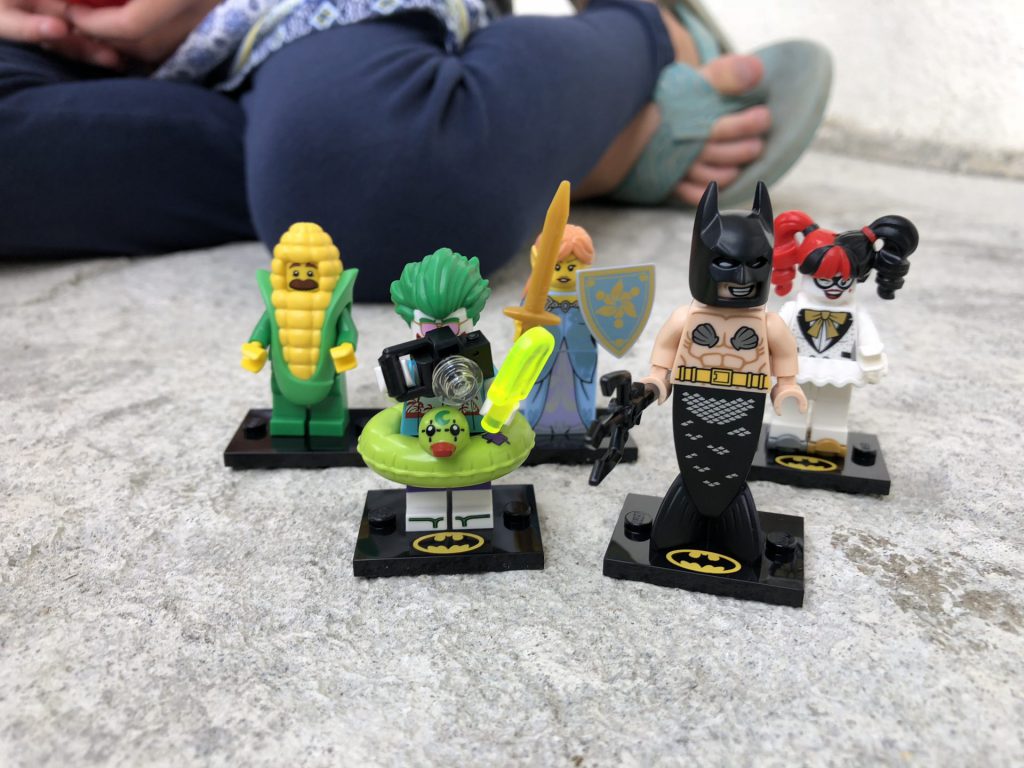 after we dropped a bunch of money on minifigs, we made our way to the hans christian anderson museum. it is free (donations gladly accepted) and is above a cute little coffee shop and book store.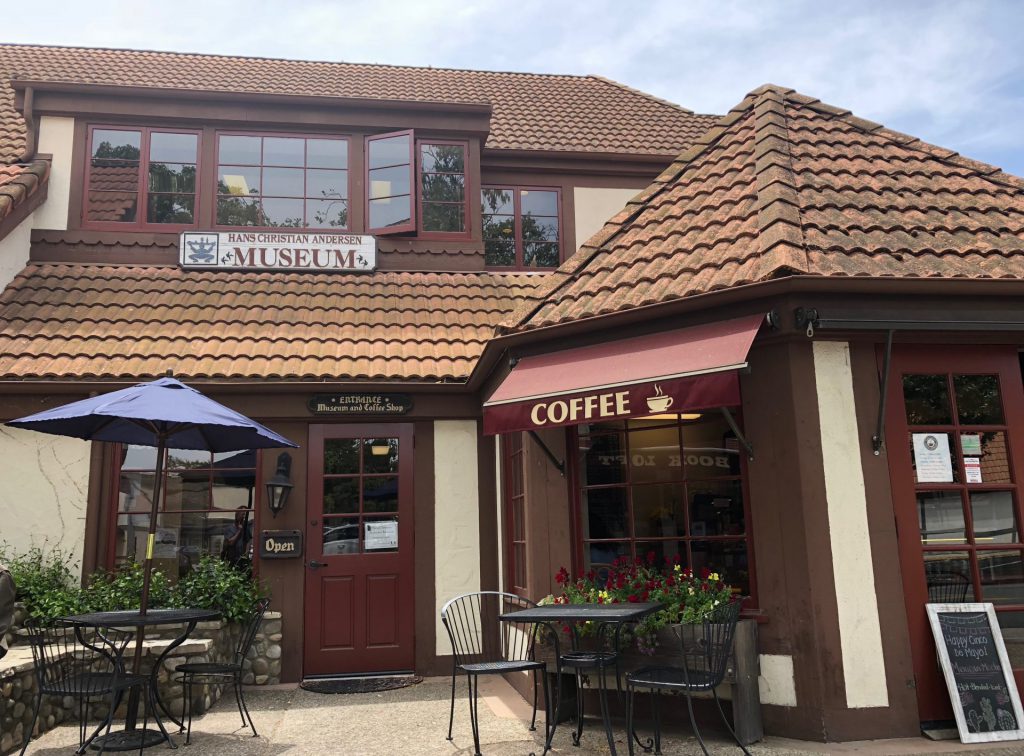 it wasn't much. but we were able to give the kids a crash course on some of his tales, including the princess and the pea.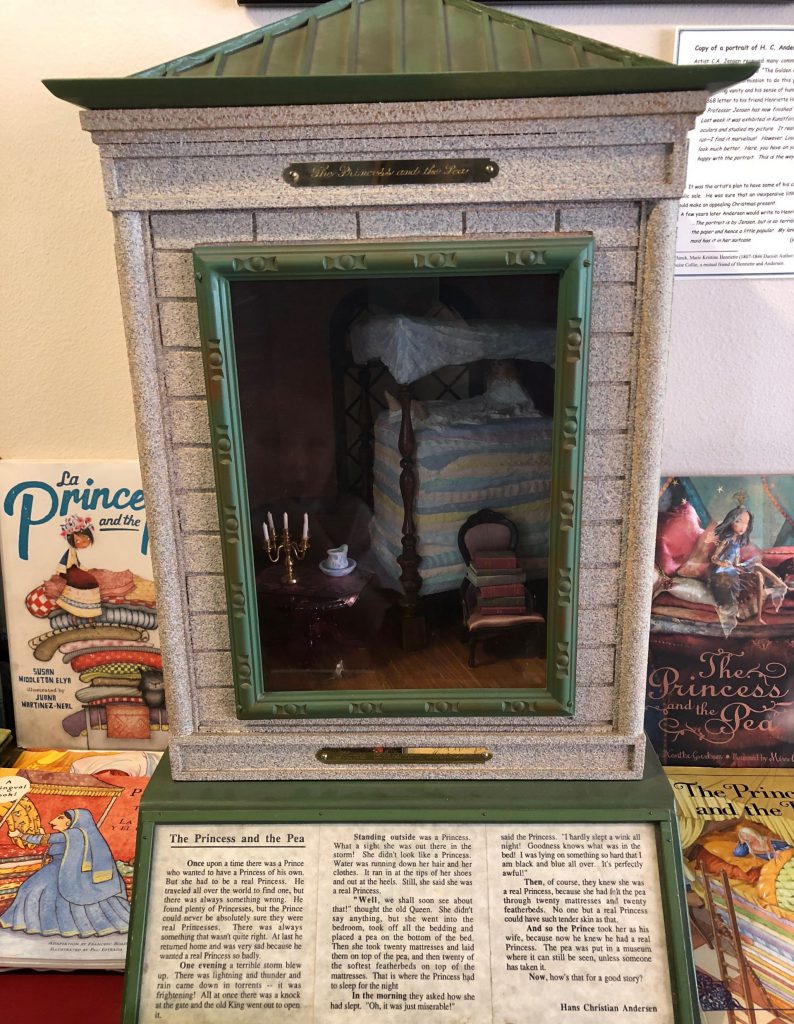 danish farm shoes. made of wood. so dairy cows don't crush your feet.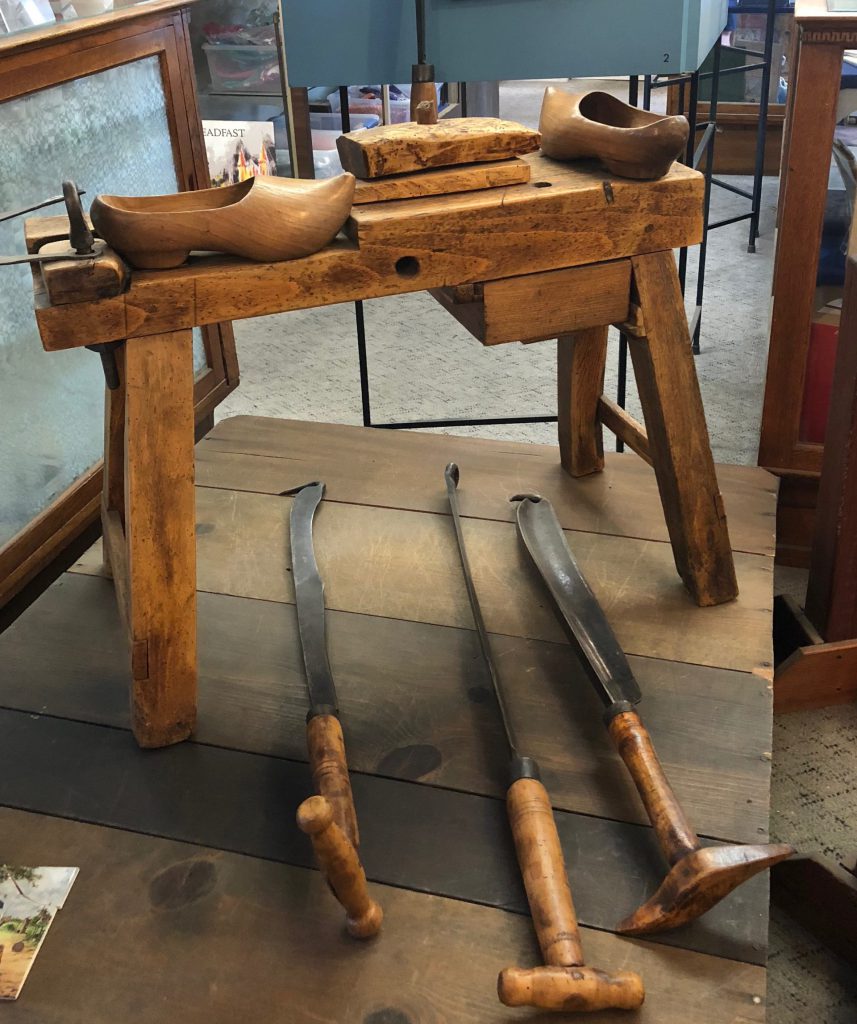 we spent a lot of time in the bookstore, picking out books and games and using the bathroom more than one time per person on average. then, we had to make good on a promise to get the kids a treat from a bakery. isaac actually opted for plain old ice cream, but the girls were game for a pastry or two. this display of cupcakes was tempting, but i stuck to my stupid no sugar diet.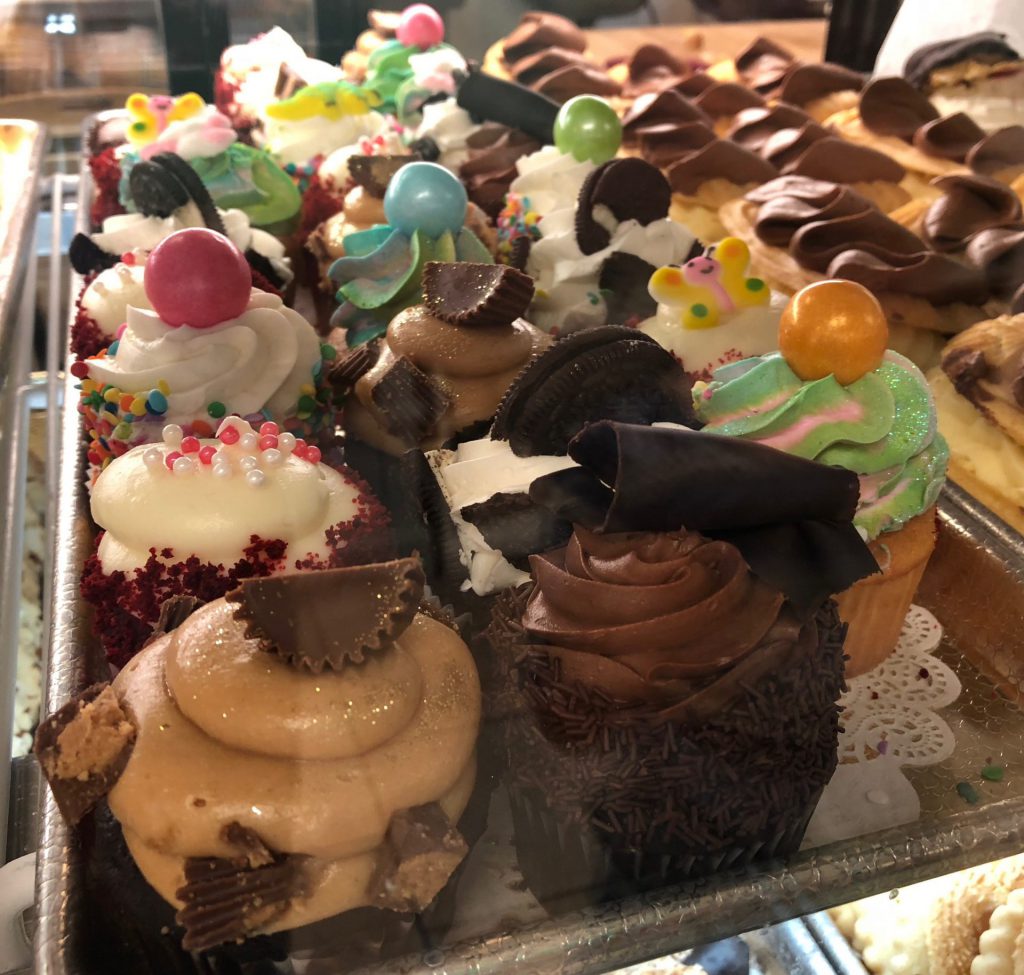 the girls went full sugar, though.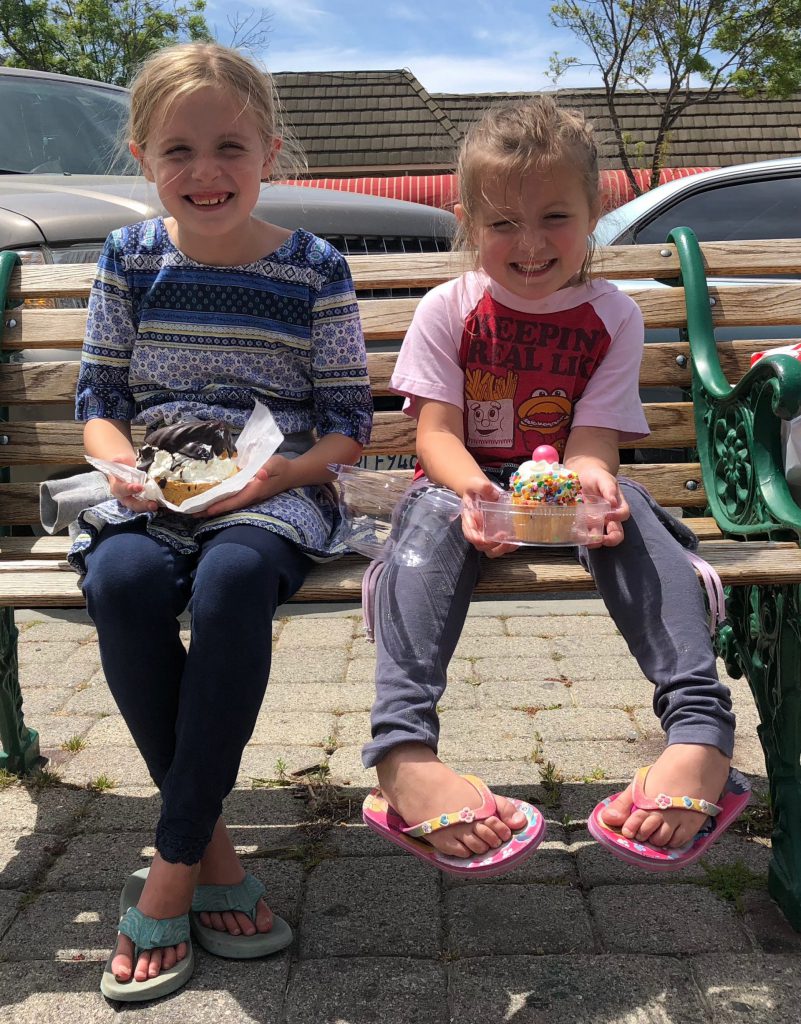 derek found some sausages for us to be able to sample some traditional danish fare.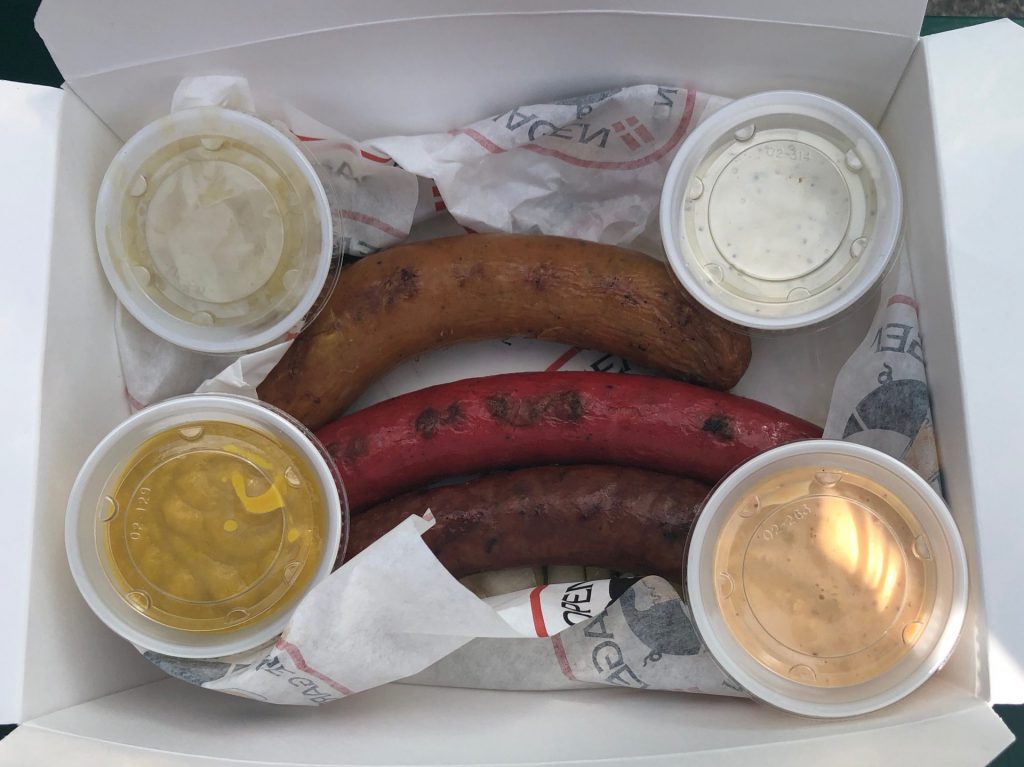 post treat windmill picture.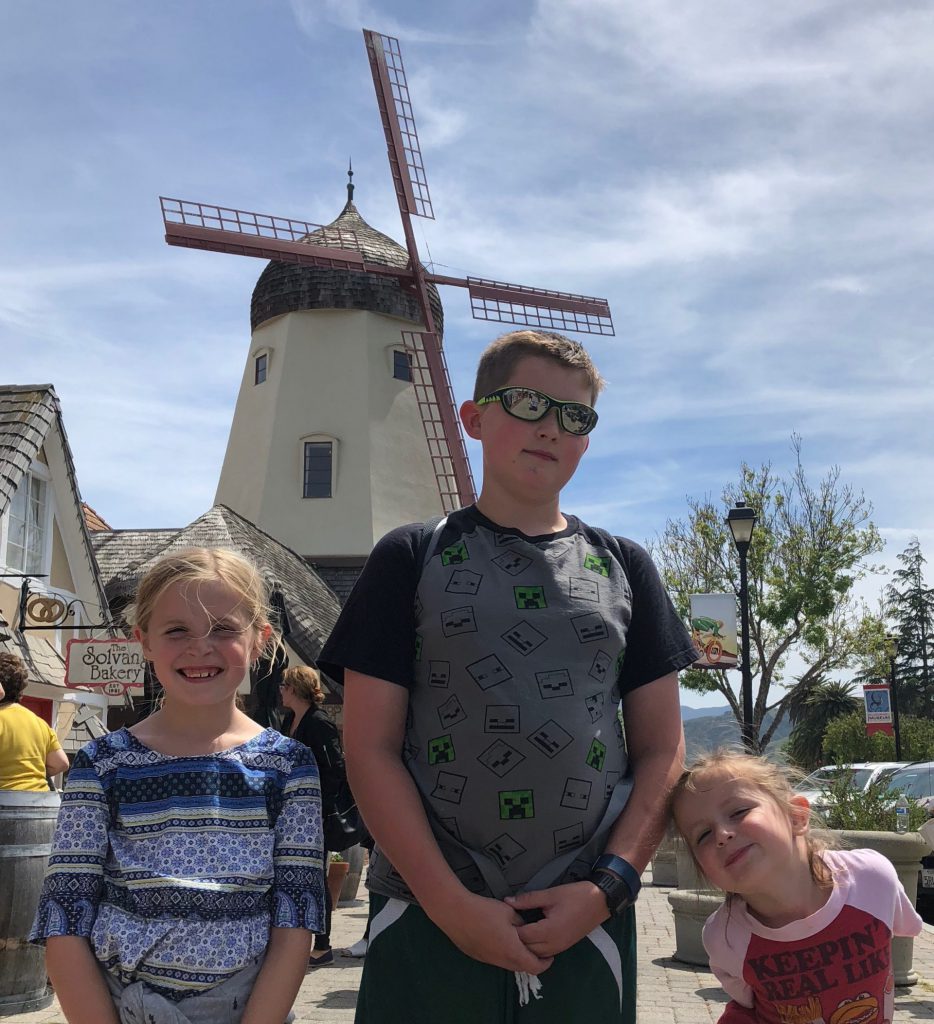 when we came out of the bakery, we saw folks lining up on the street, like people are prone to do when a parade is in the forecast. we asked them and sure enough, a parade was coming. so, we camped out and waited. soon enough, hundreds of rancheros began to march and ride down the street.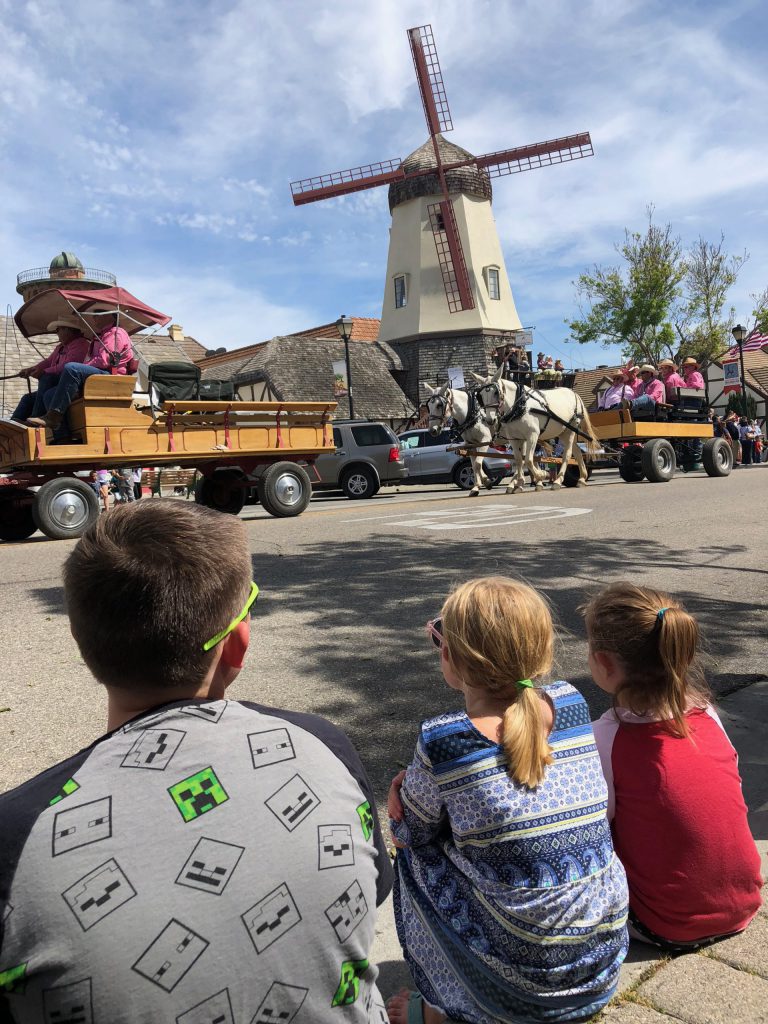 there were so many of them. and they were all wearing pink shirts to raise awareness for breast cancer, i think?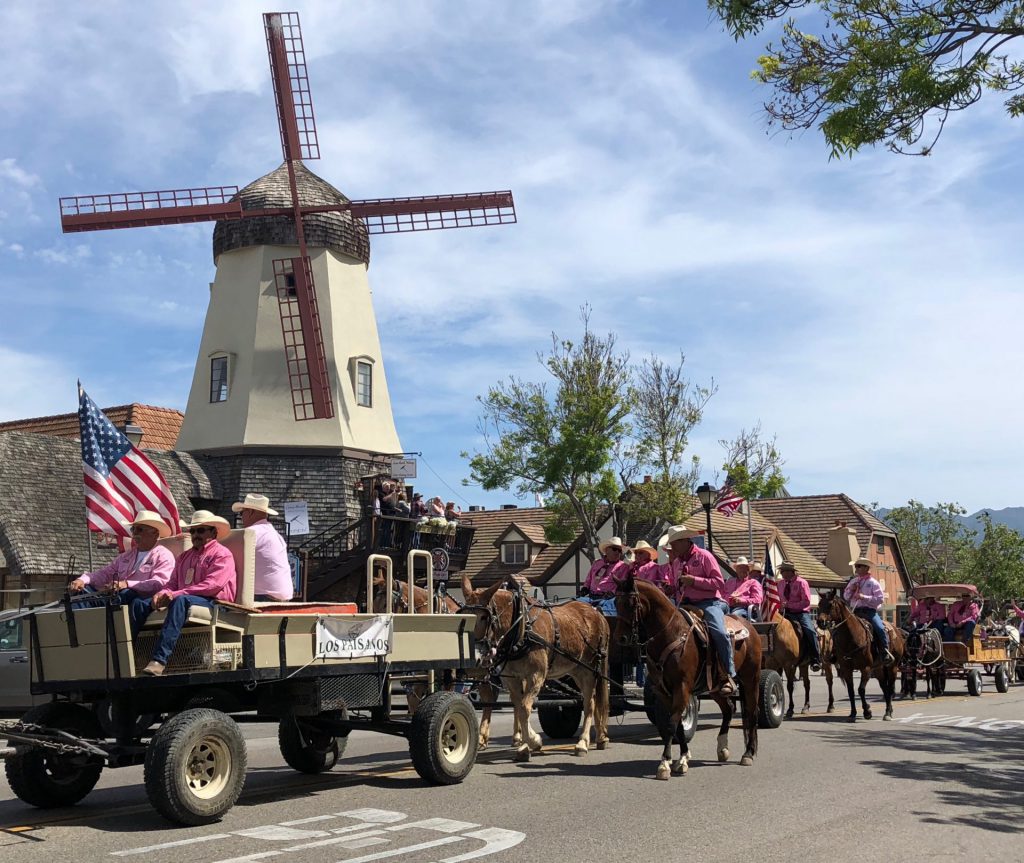 it soon grew pretty old, and when we had had enough and looked down the street and there was still no end to the pink shirted cowboys, we made a graceful exit.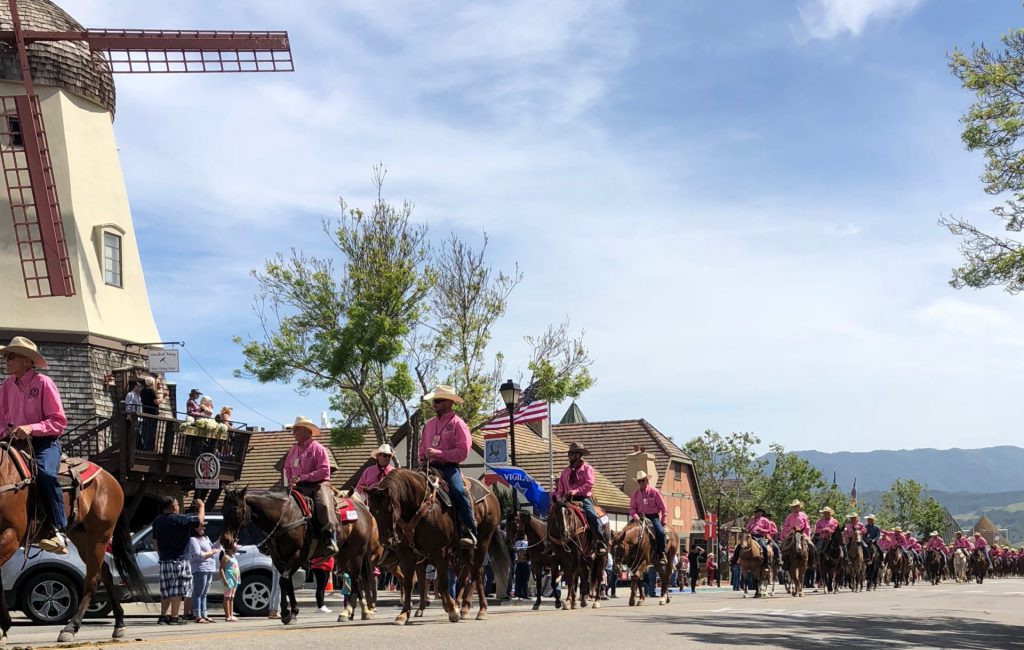 pretty much at this point, we had done what we came to do. a bit of shopping. a bit of eating. a bit of sight seeing. the kids were tired (it was hot). and we strolled back to the car and concluded our day in little denmark. it was cute and cool and a good little day trip, but without wine tasting or stuffing your face with sugary baked goods, there's not a ton to do. 🙂
the end.