yesterday, this tiny human turned eight.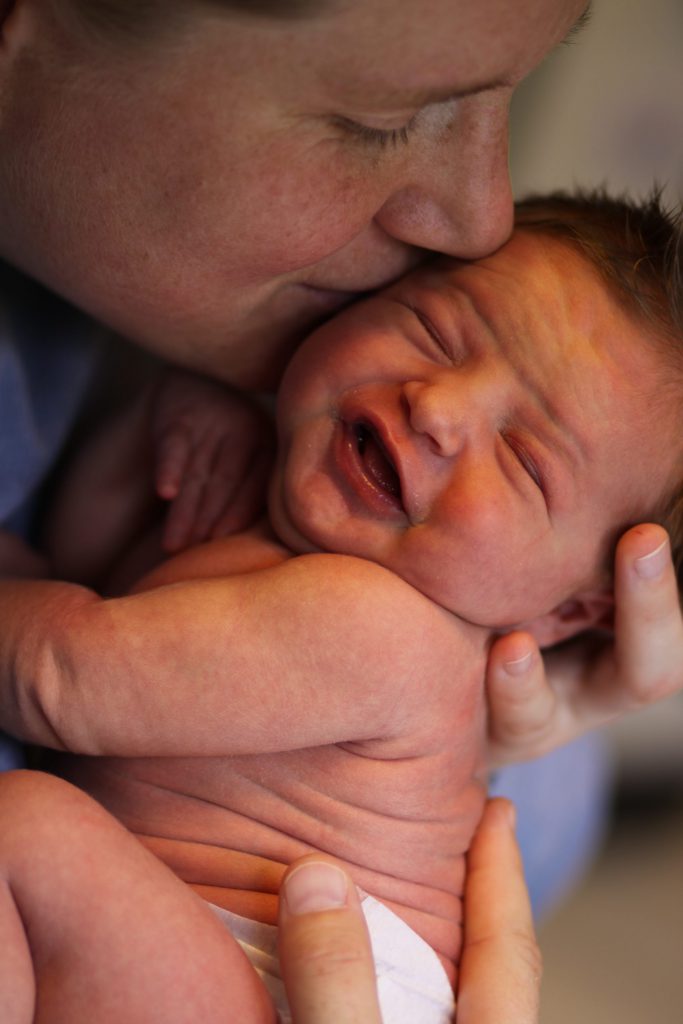 she's turning into a super cool medium sized human, right before my eyes. she is adventurous and curious and smart and thoughtful and funny and creative. she loves wildlife and nature and art and minecraft and camping and hiking and rock climbing. she wants to be a geologist or a marine biologist or an artist or a teacher or park ranger (or a rock climber) when she grows up. she makes friends at every new campground and keeps up with lots of folks back home and who we've met on the road with an expensive postcard habit.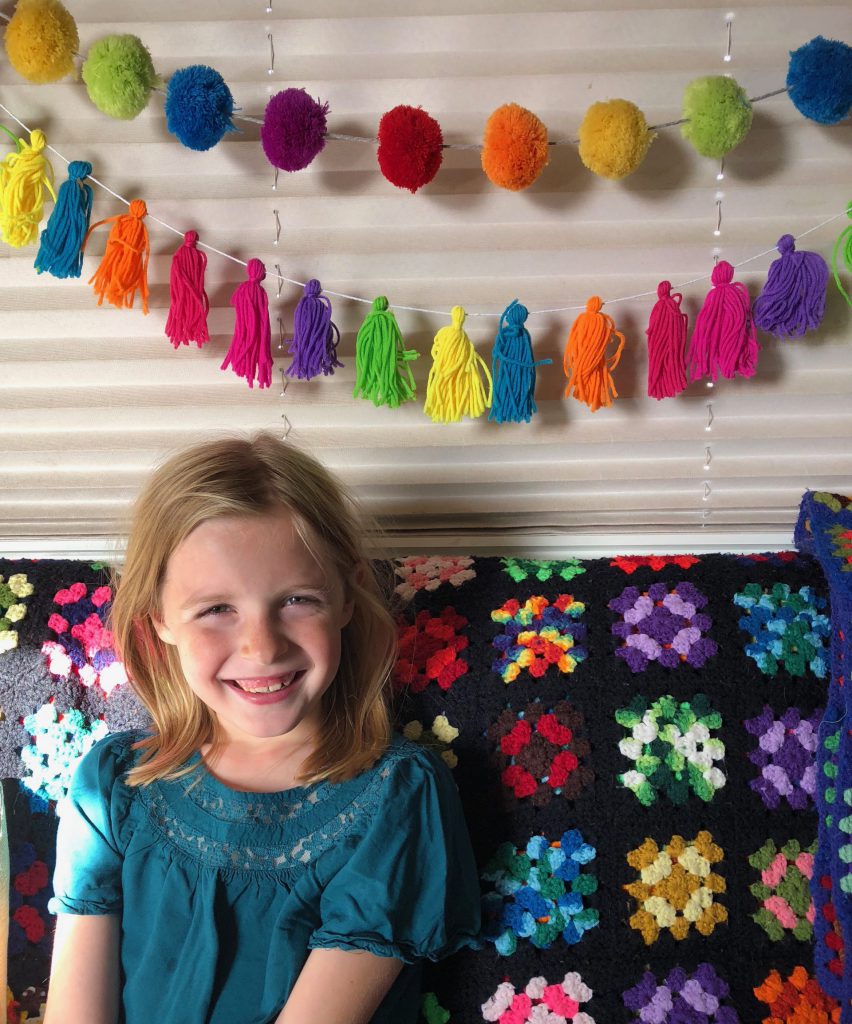 we kicked the day off with an obligatory birthday photo shoot, which was subsequently photobombed by the dad.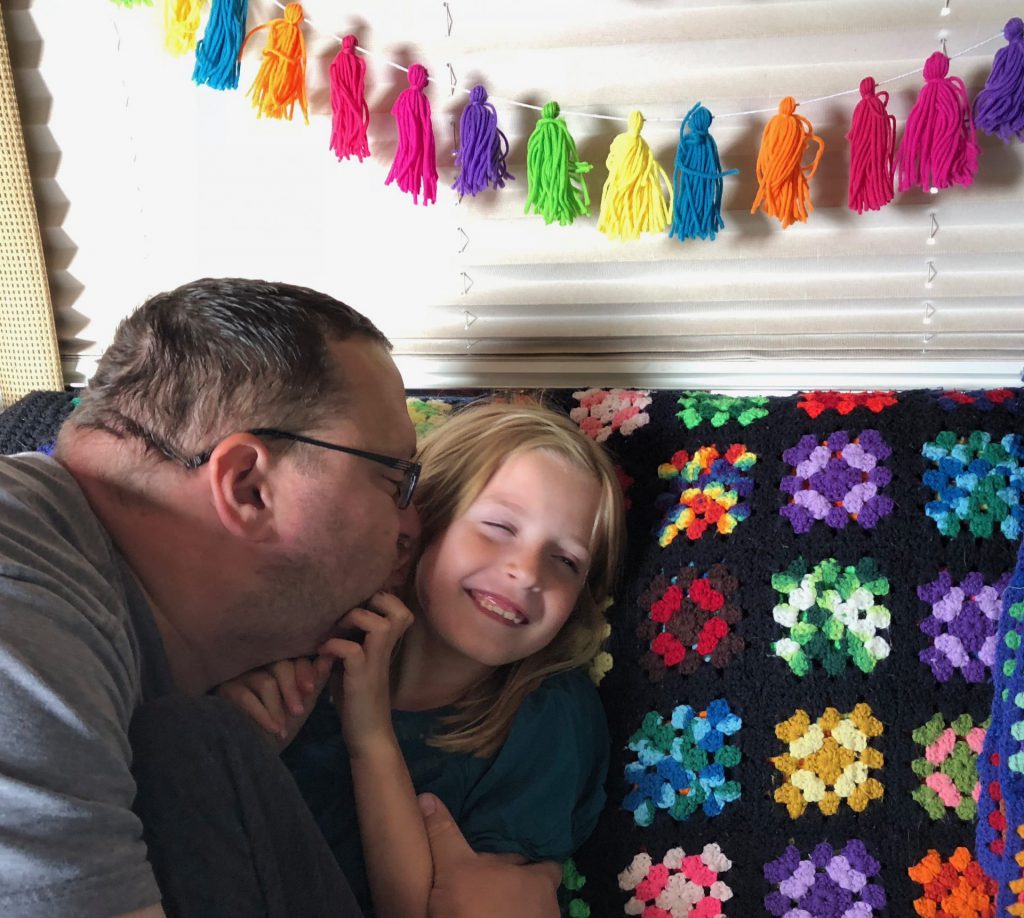 for breakfast, we went with paleo pancakes. (we have cut out sugar, for the most part, from our diets over here, except for a treat here and there, with tonight's cake being the big treat for the day/week). we also have some delicious choczero syrup that the kids love and it naturally sweetened with monk fruit extract. anyhooooo. here's the birthday breakfast girl. there was also some bacon for second breakfast.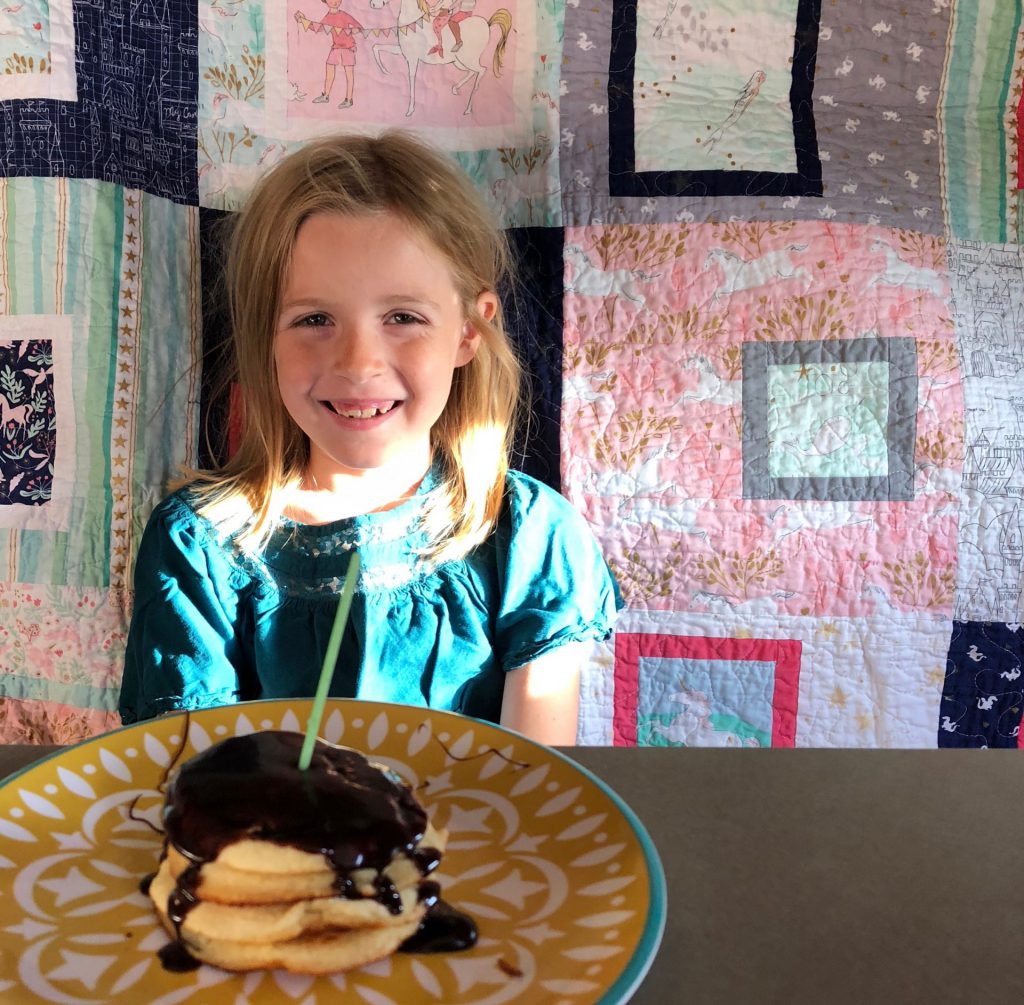 we didn't really have an exciting day of any sort planned. per our standard birthday arrangement, she skipped school and had unlimited screen time, but opted instead to play with legos mostly. we did make a grocery run, to pick up a cake (and new candles since our sparkler candles failed to sparkle on the morning pancakes). choosing the right cake was a high stakes decision, given that this would be the one sugary treat for awhile. eventually, we found the right one, chocolate with chocolate frosting, and an anna approved decoration.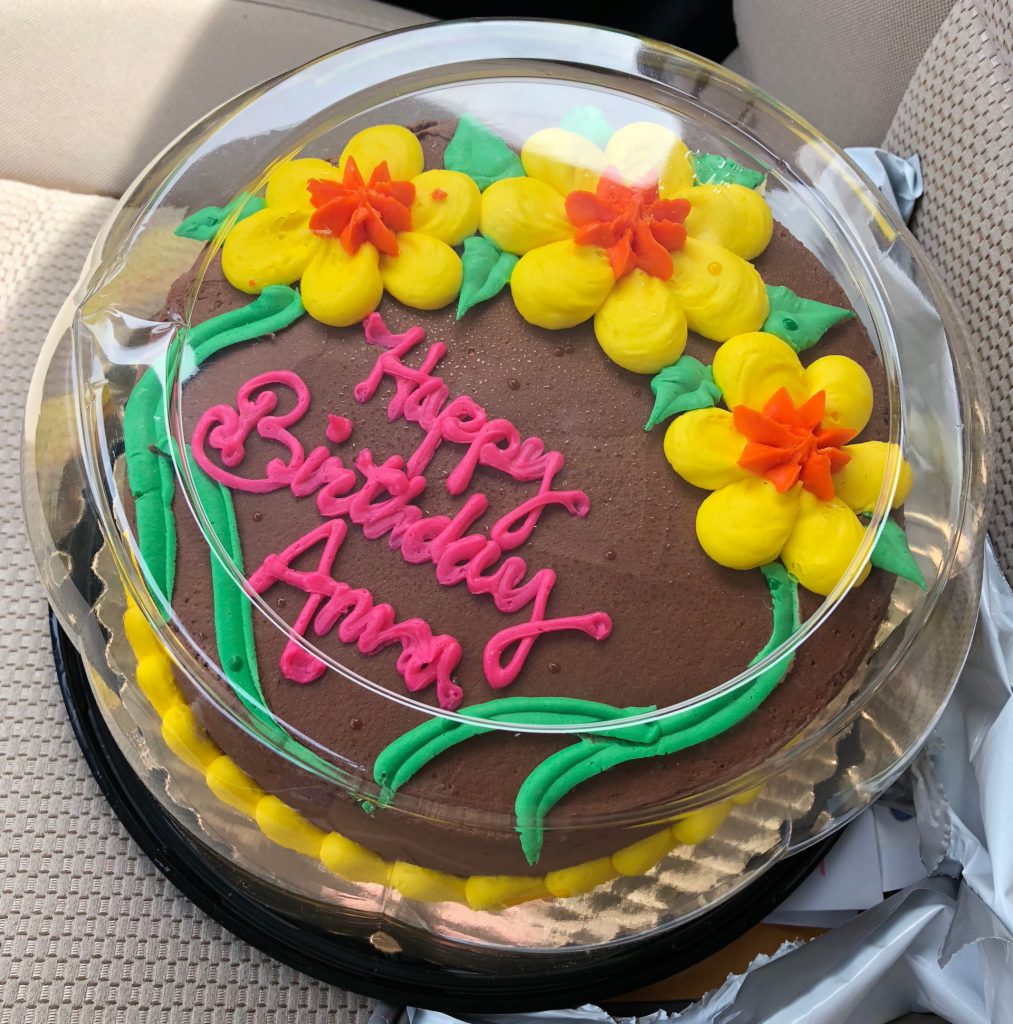 the kids could barely contain themselves, so before dinner, we let anna unwrap her gifts. she had already received her new backpacking pack from us and a hydroflask bottle from derek's parents, but she still had gifts from my parents, and isaac and hazel, and some smaller things from derek's family. isaac's gift came complete with a puzzle to unlock a secret code. and i forgot wrapping paper, but a timely amazon shipment with brown paper padding saved the day.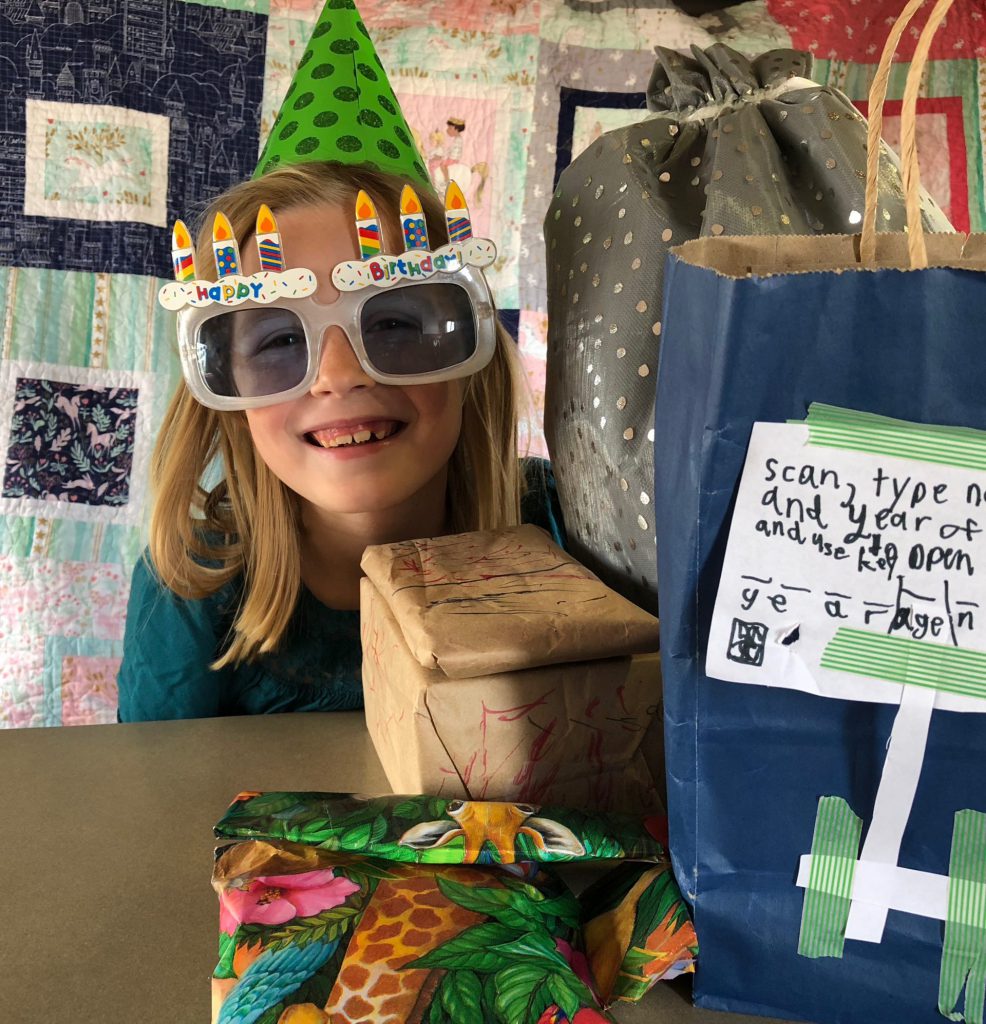 isaac also wrote a little story for her, which is set to be included in a book he is currently authoring. :).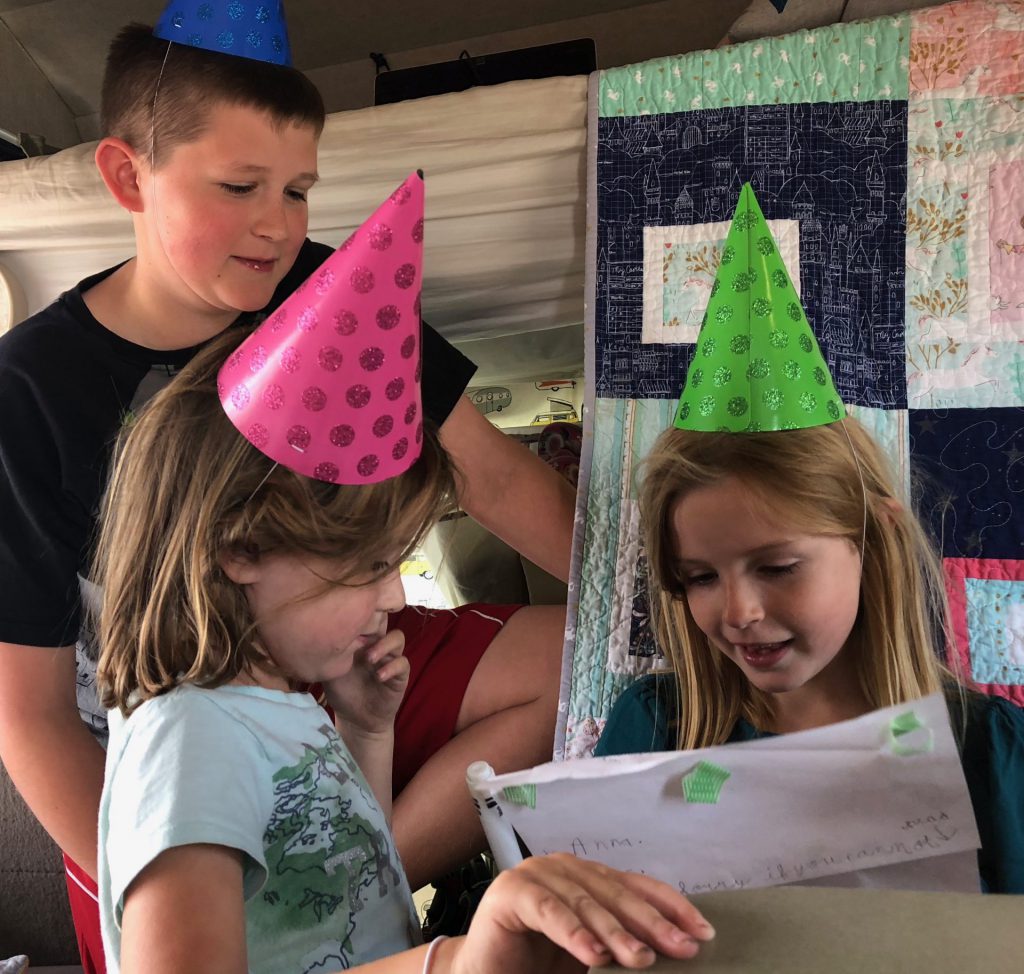 finally, after dinner (oven pizza, part of the big treat night), it was cake time!!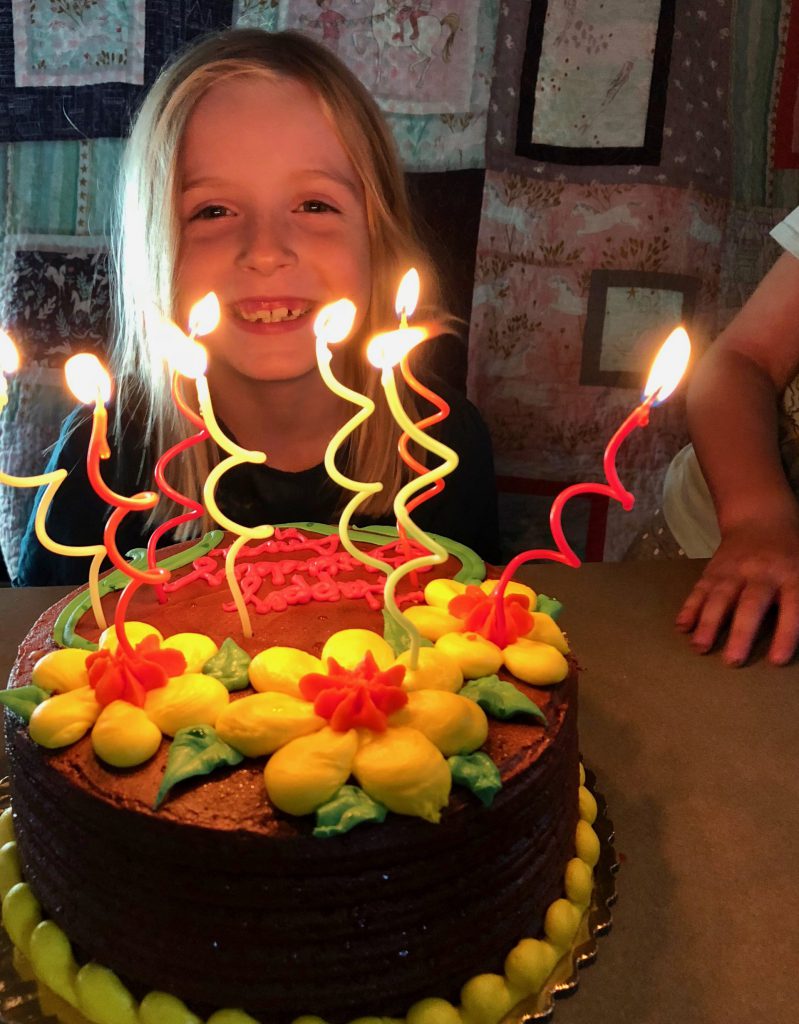 there was a bit of an issue blowing out all of the candles, which soon turned to complete hilarity.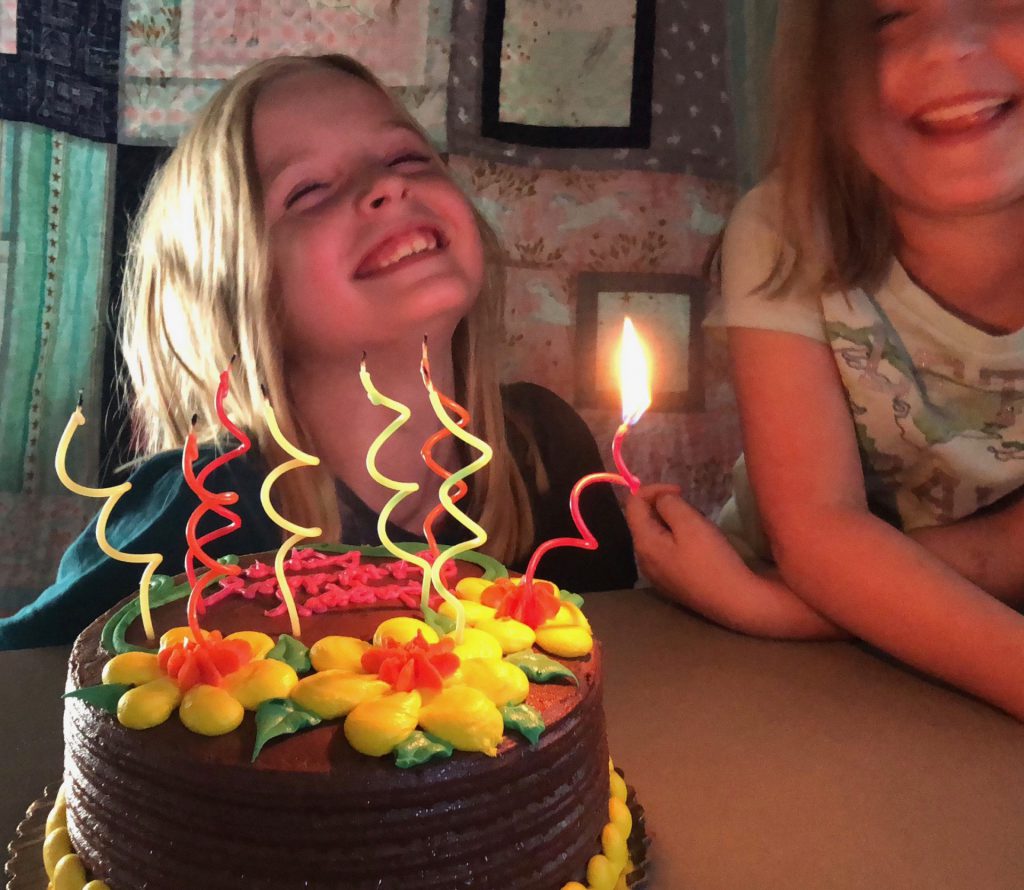 obviously, each kid selected a piece of cake with the maximum amount of frosting per square inch. thankfully, there were three flowers.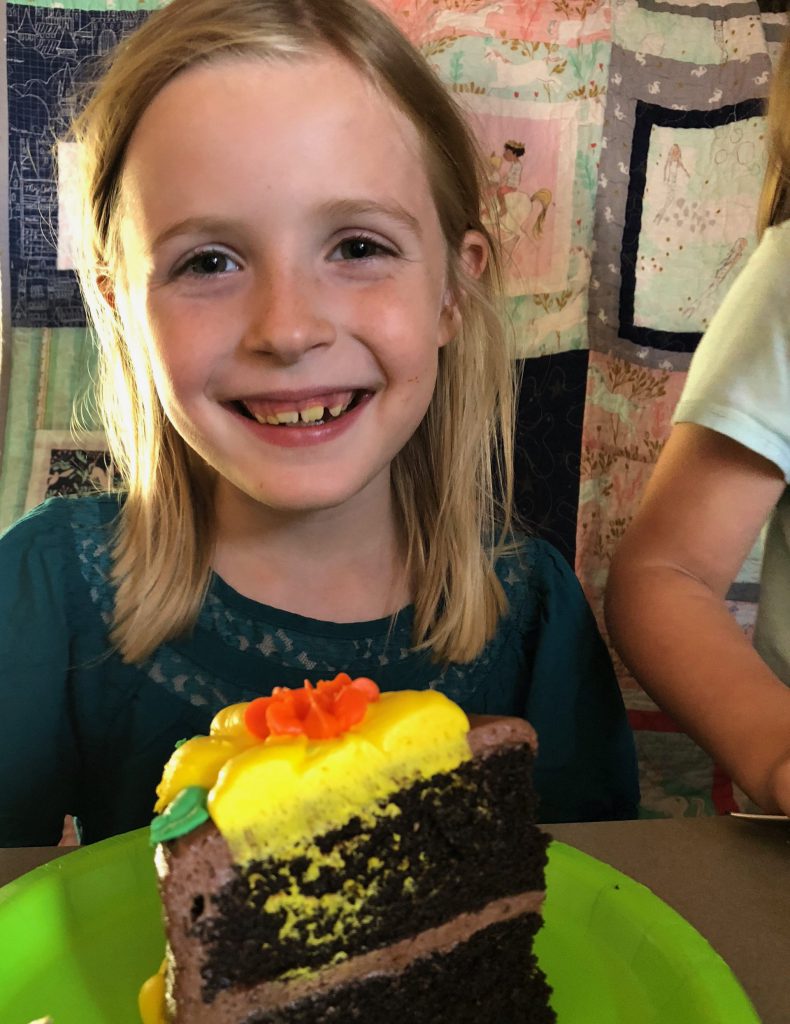 we pawned the cake leftovers off on some fellow campers, but not before the three kids devoured half of it. then we played "ticket to ride" per anna's request for family game night. she's a sucker for board games. anyhow, i think she had a great day. and now i have an eight year old.
lastly, i'll leave you with some pictures from memory lane….
the early years.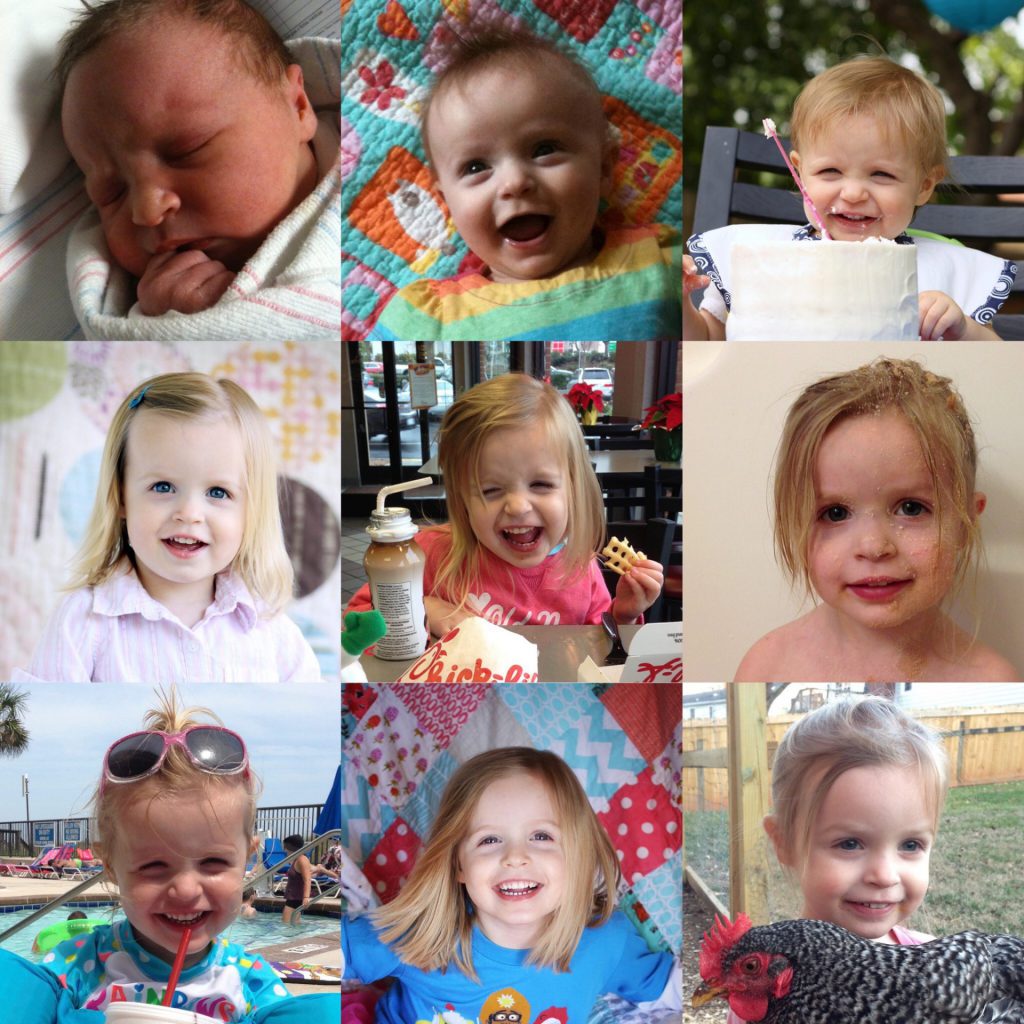 the middle years.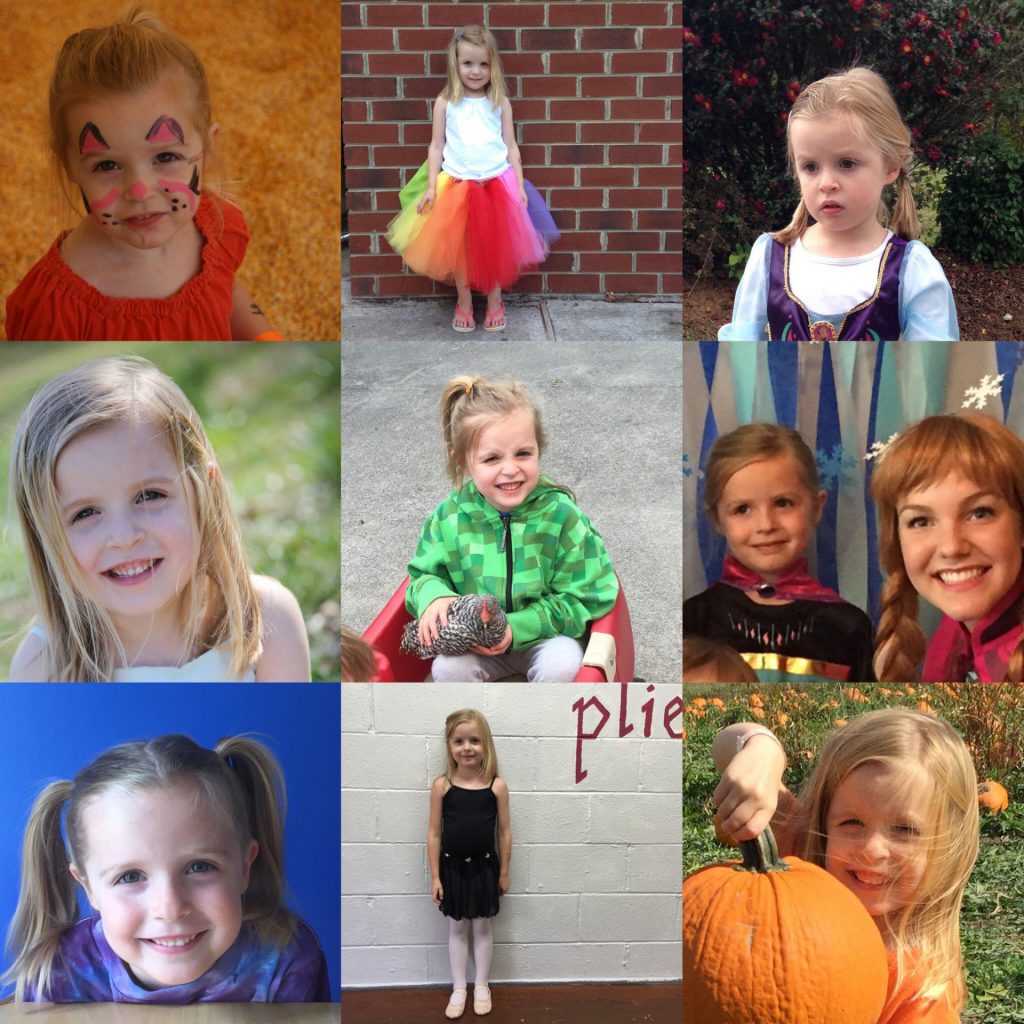 the adventure years.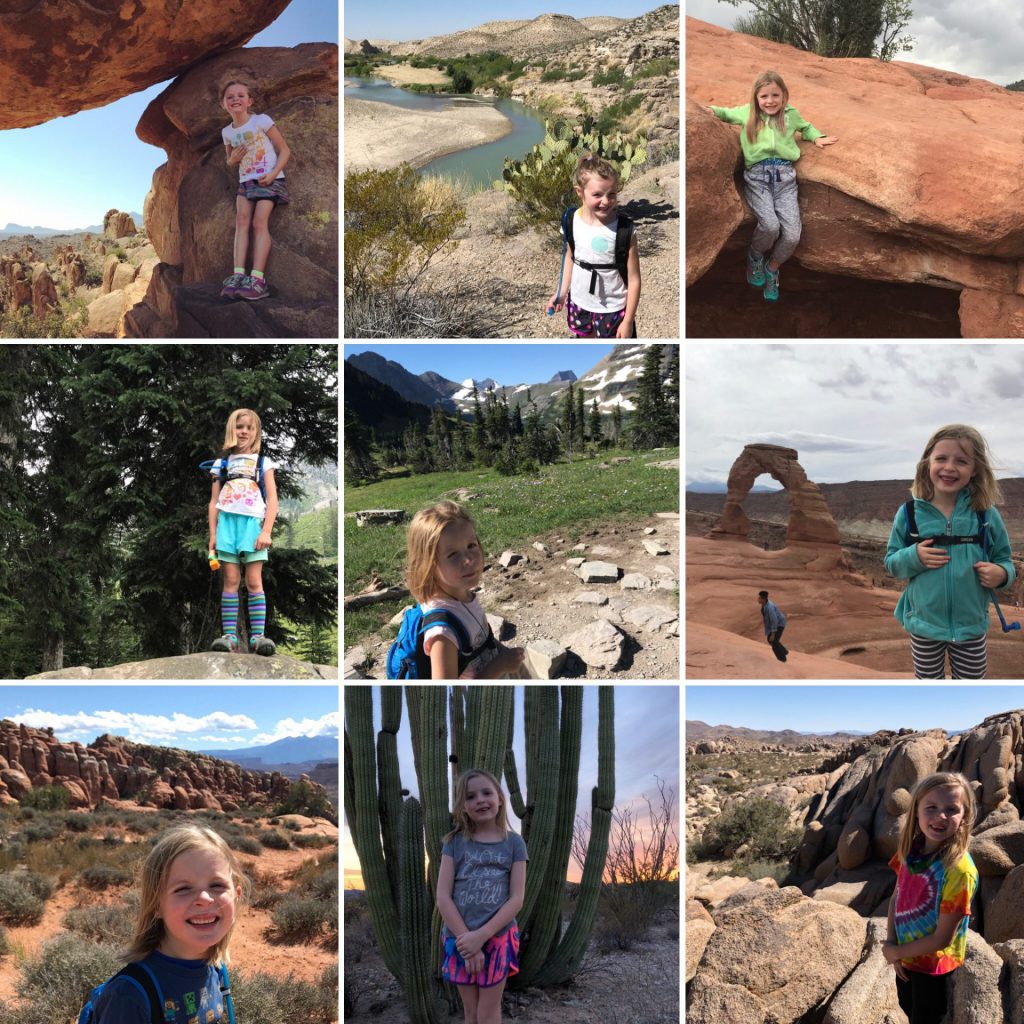 happy birthday annababy! we love you a milliontyhundredandfive.