[obligatory acknowledgement that i'm super duper behind in blogging. we have been really busy and in some really internetless places.]
when i left off, we were traveling from the eastern side of the sierras to bakersfield, california. we chose bakersfield because it was halfway between lone pine and our campsite in sequioa national forest, which were actually about 25 miles apart, as the crow flies, but we had to drive down and around the sierra mountains, for a 5.5 hour commute. also, derek was scheduled to take a big hard test for work, so we needed a spot with good internet and where the kids and i could spend the day out and about and away from him.
our site was pretty close to the rec lodge, so i was able to set up shop to do a bit of sewing, and anna got started laying out her patchwork crazy quilt.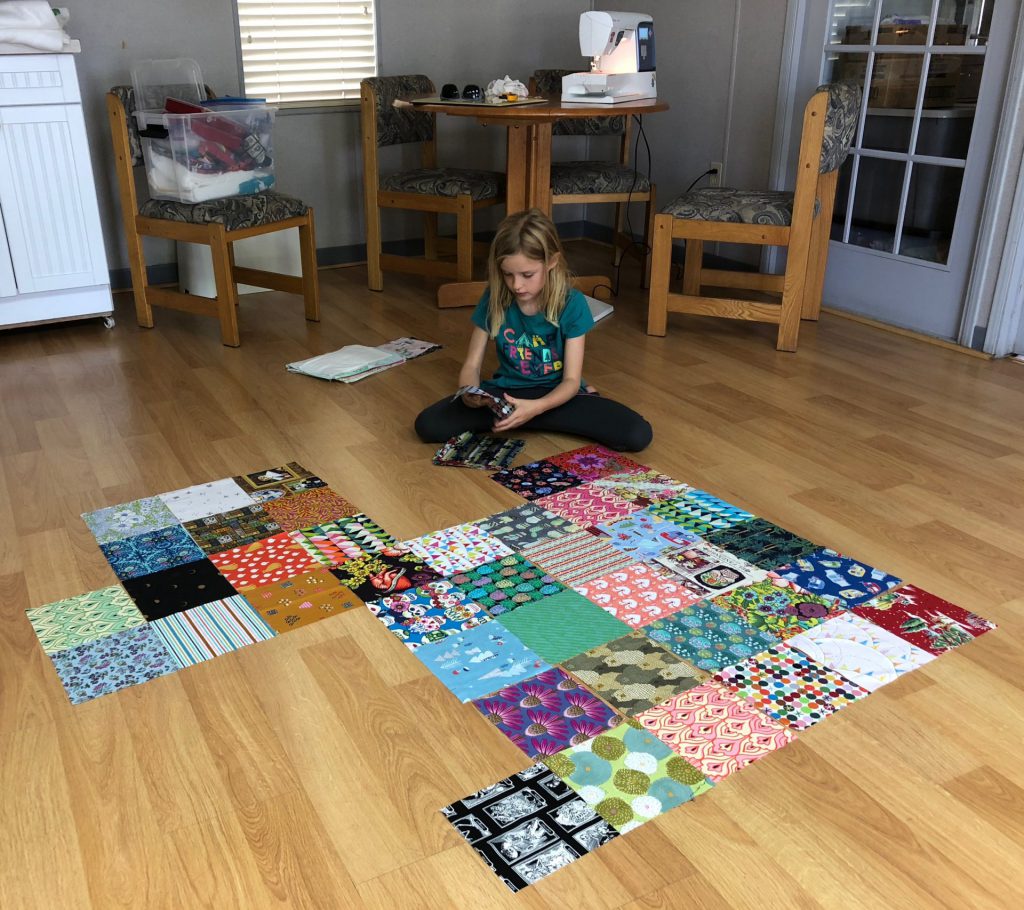 laying out was the fun part. then it was time to sew. about 5 blocks in, anna burst into tears that she just wanted it to be finished, the first hard lesson in quilting.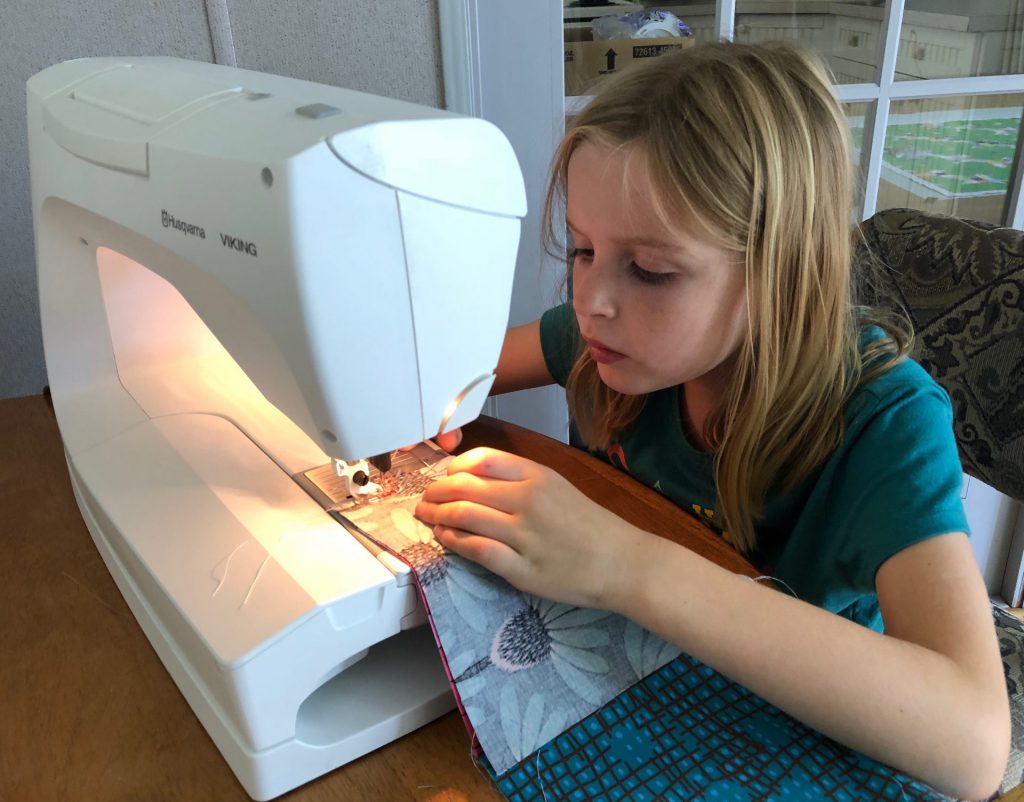 while she sewed, i basted the green quilt. hazel made up a pretend game with random board game pieces she found in a basket in the rec lodge. isaac, obviously shoved his face into a screen.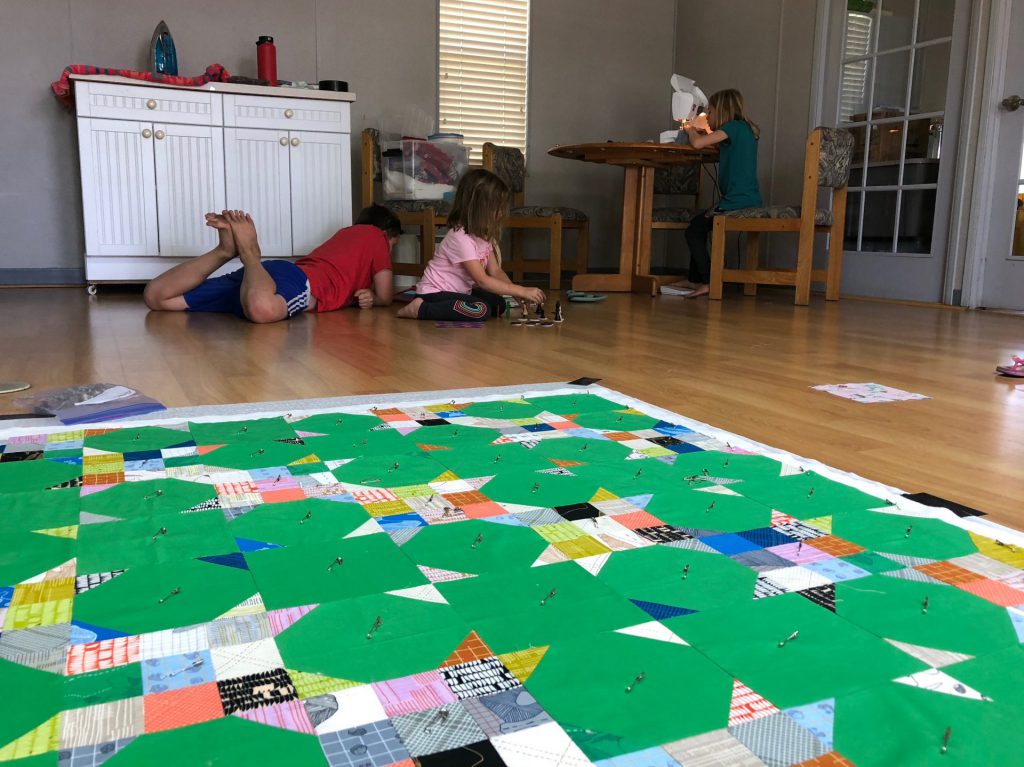 we mostly laid low. proof: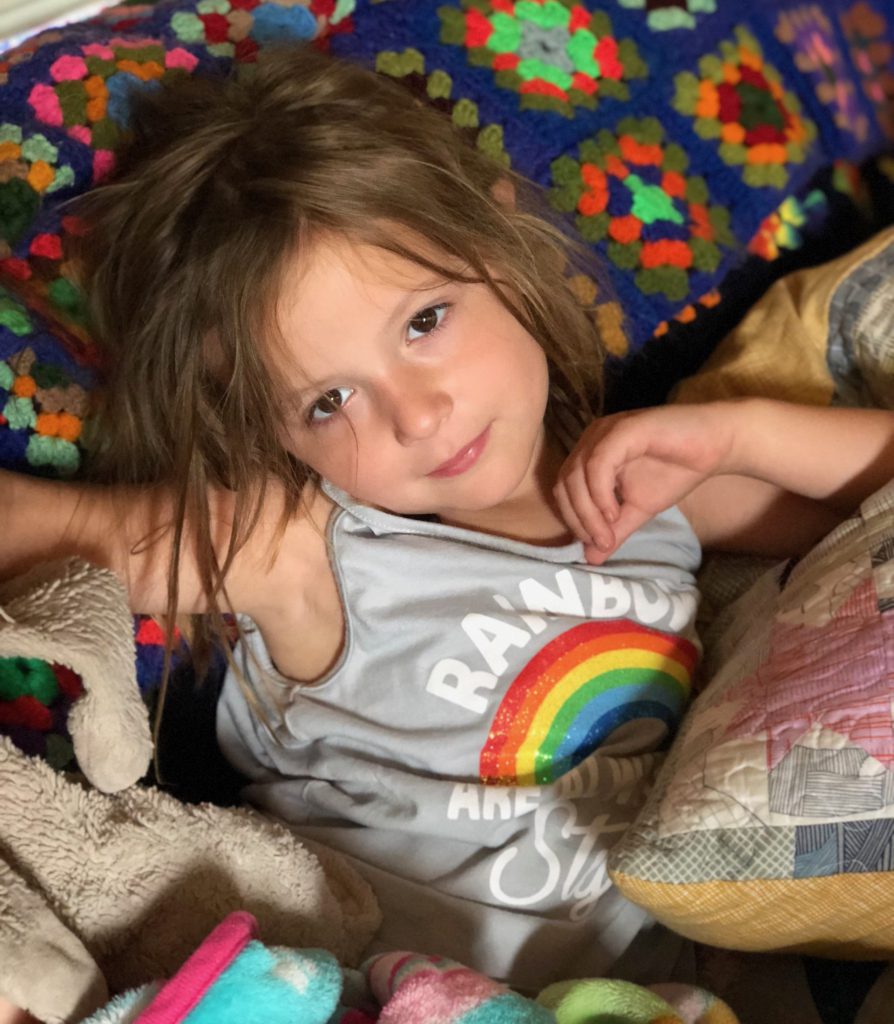 some art was created. i spotted hazel making this likeness of her minecraft character. not too shabby.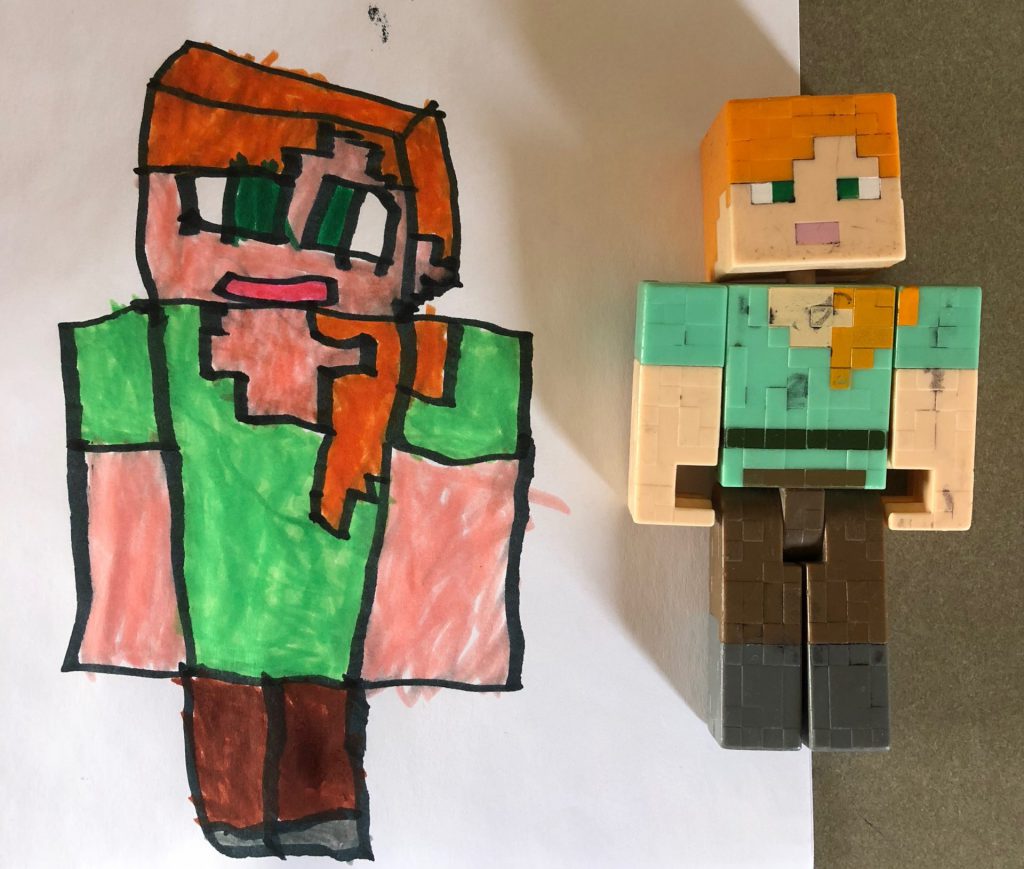 on the morning of derek's test, we packed up the car for a full day out and about in bakersfield. our first stop was breakfast at denny's.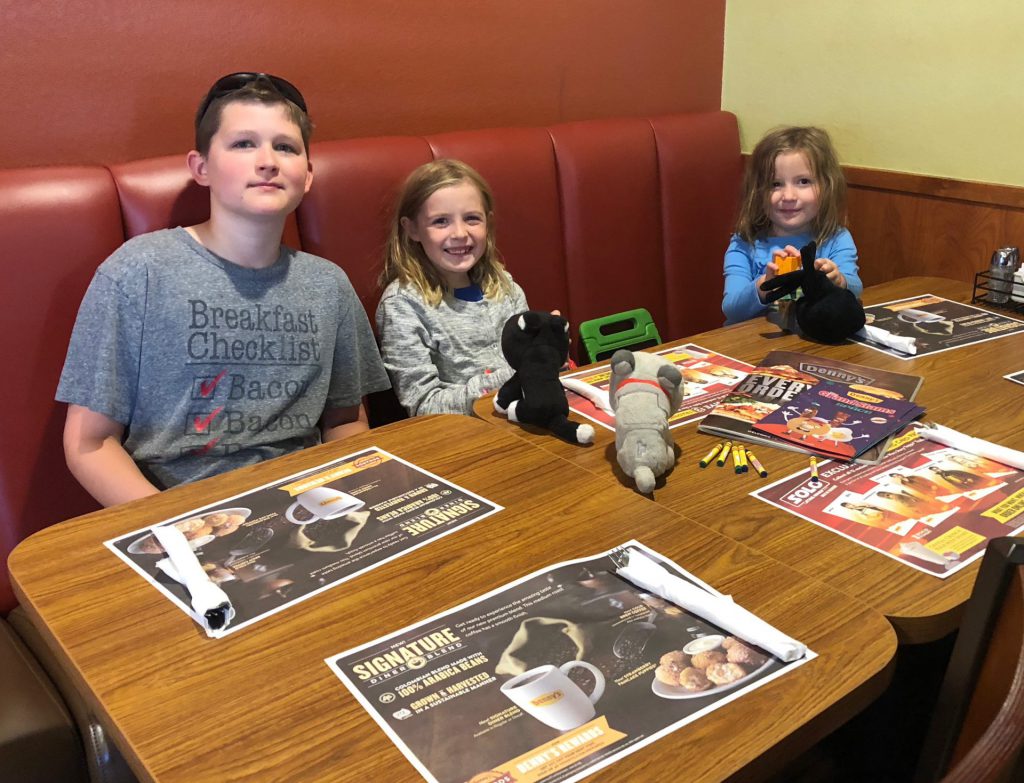 isaac's order lived up to his shirt. he literally got two pancakes and 3 orders of bacon for his "build your own slam".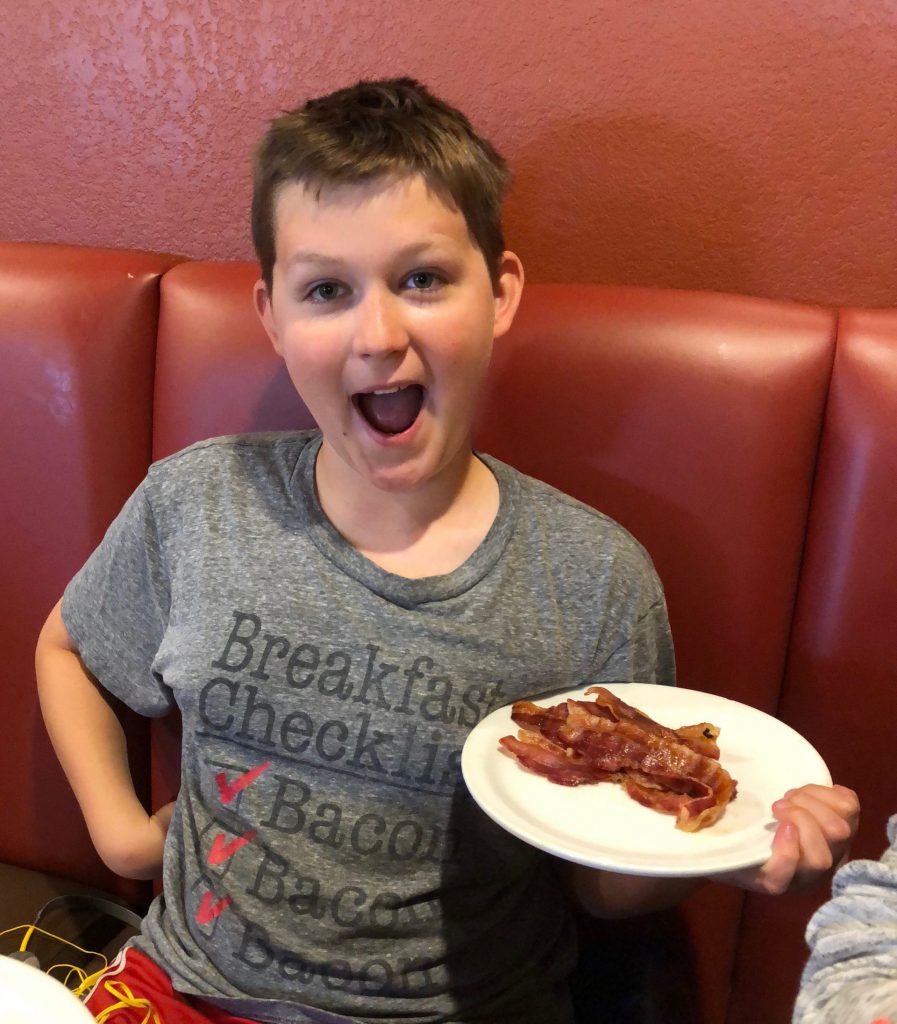 after breakfast, we got a thorough car wash, and then decided to check out the kern county history museum. it's sort of a mashup of a history museum, a childrens museum, and a living history museum of buildings, minus the living part.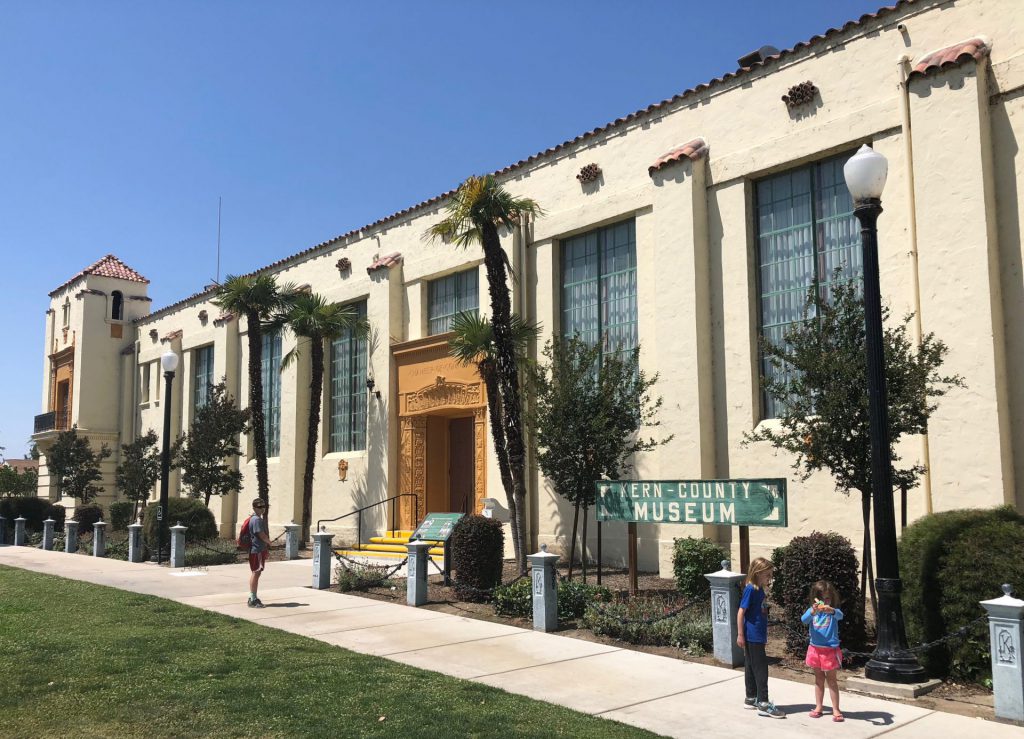 we checked out the history artifacts for a bit.

oldie wagon.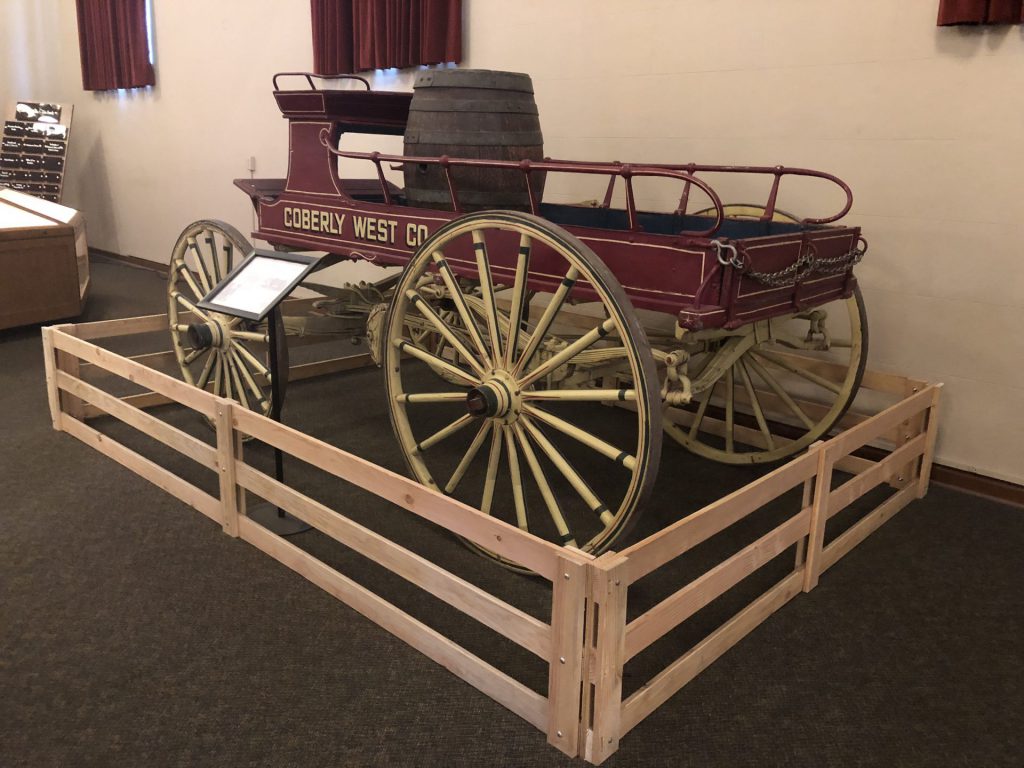 a bathroom emergency took us over to the childrens museum part, and obviously, once we were there, we weren't going back to the boring history part. the kids worked on a pretty epic marble run.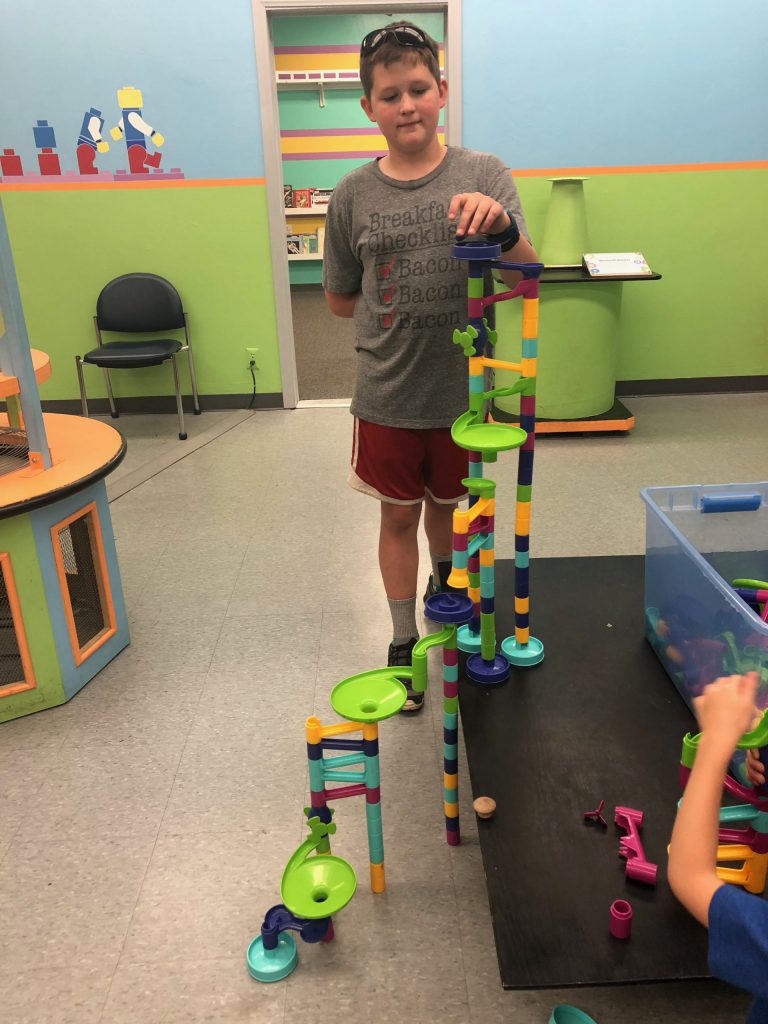 and invented some sort of game to play with scarves being blasted out of the top of this tube.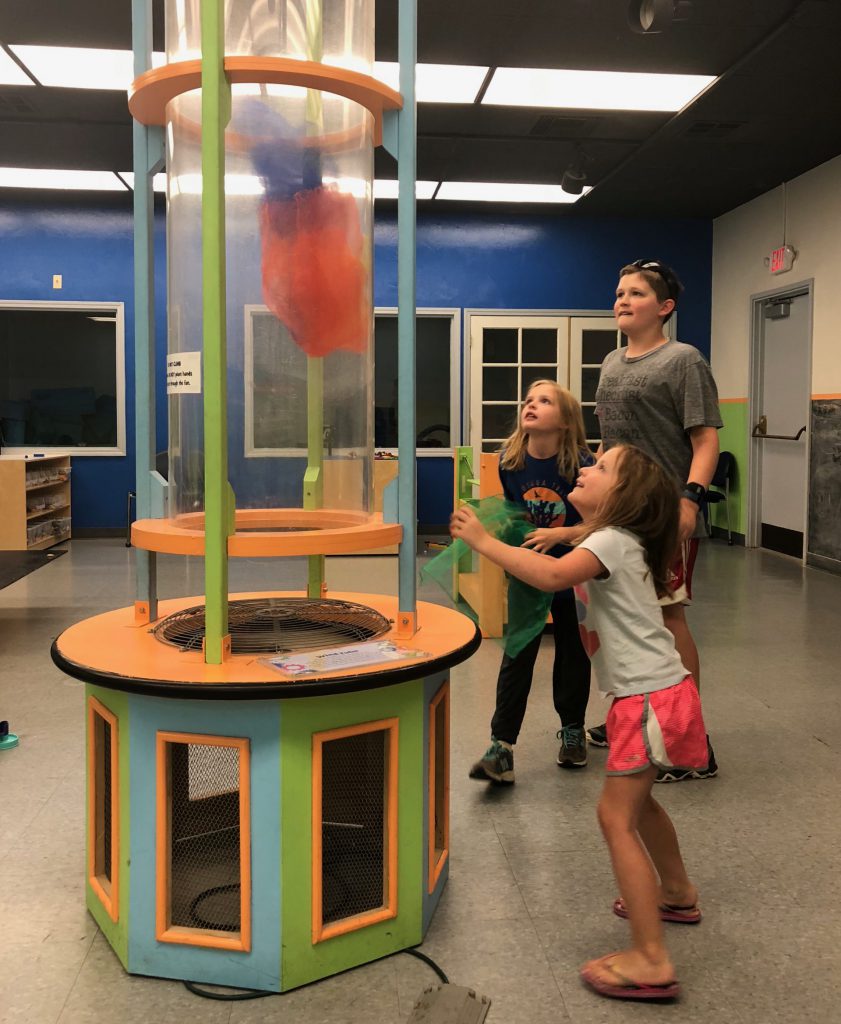 after a good bit of time in the children's museum, we had a snack and then went outside to check out the living history stuff. but first, this tree house was calling.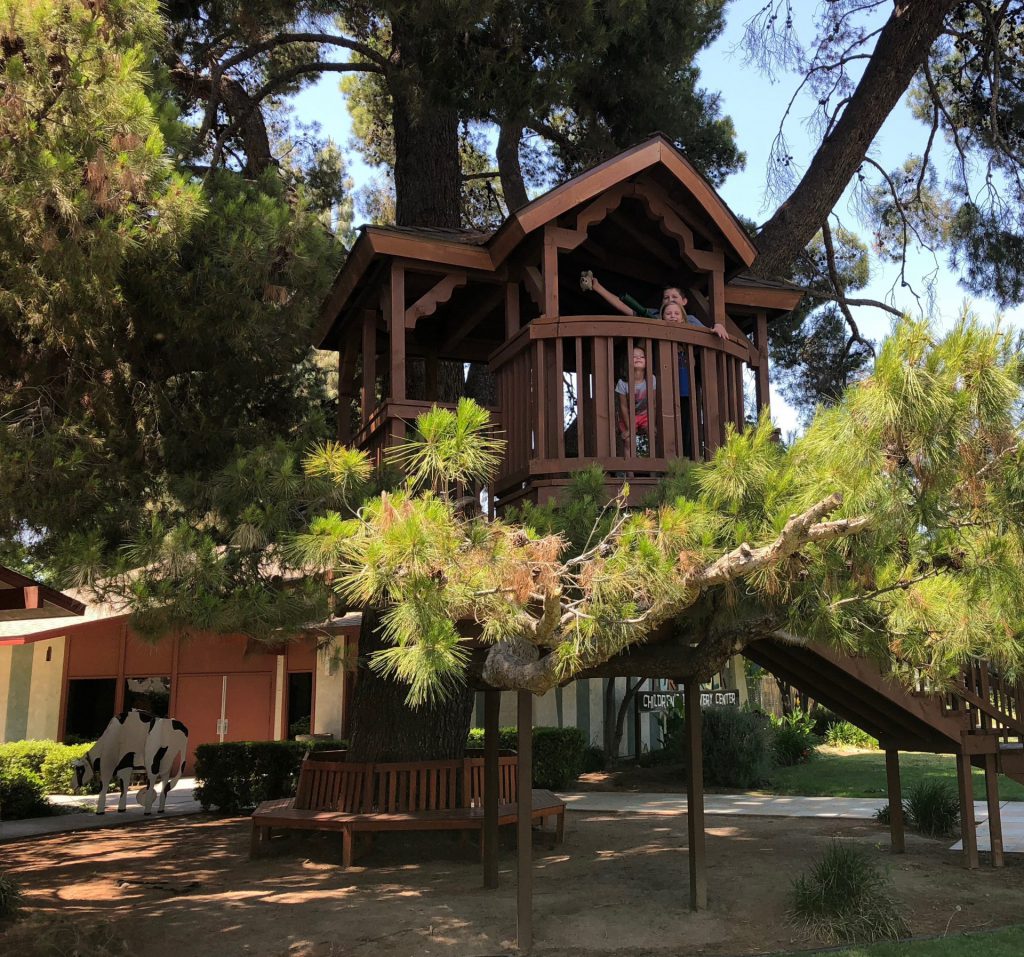 we had high hopes that this general store would have treats. but it didn't have anything. it was fake. so. yeah. disappointment.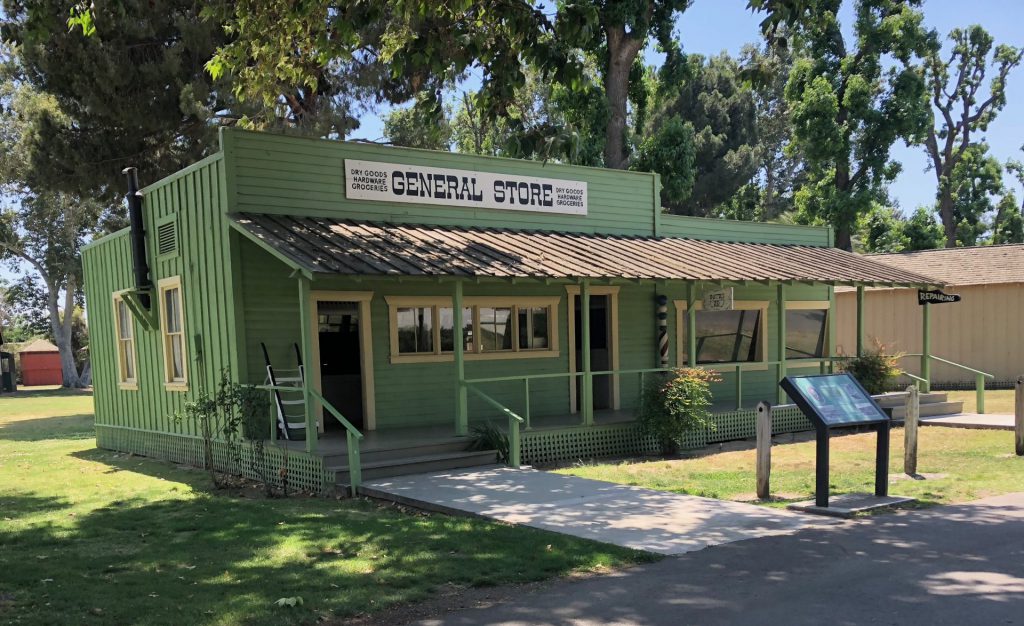 we quickly realized that all of the buildings were just little exhibits to look at through glass windows and imagine were "living". the dentist and the doctor were the most interesting to the lidkids, probably because they seemed a little gruesome.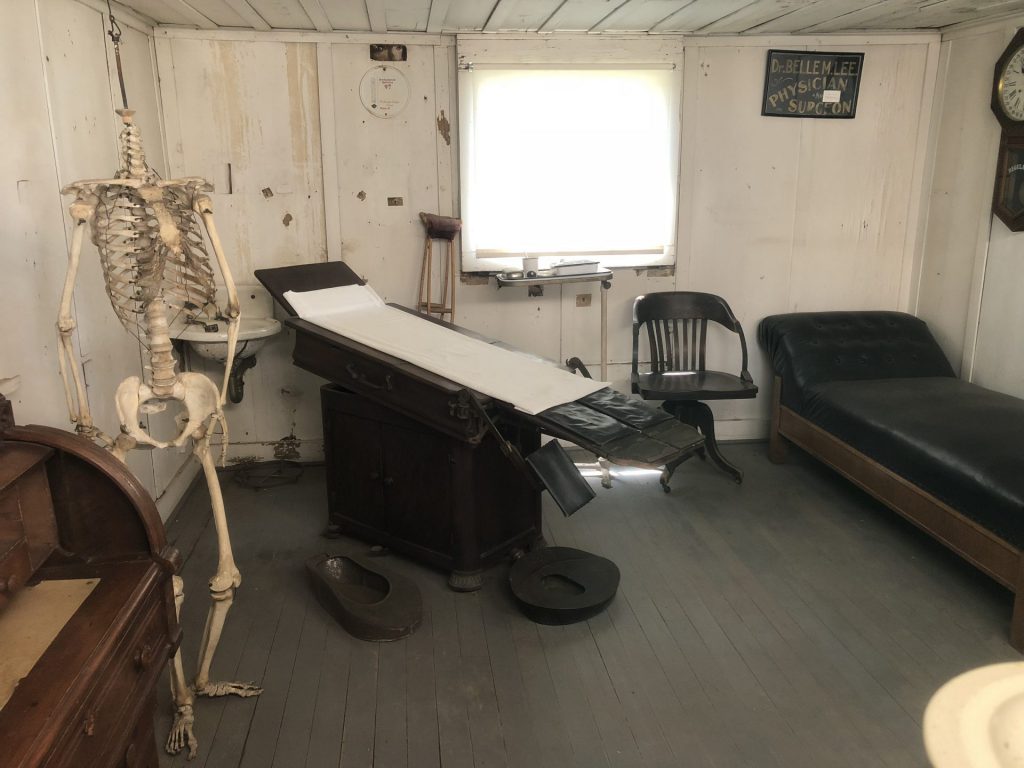 the train was a hit with our resident train enthusiast.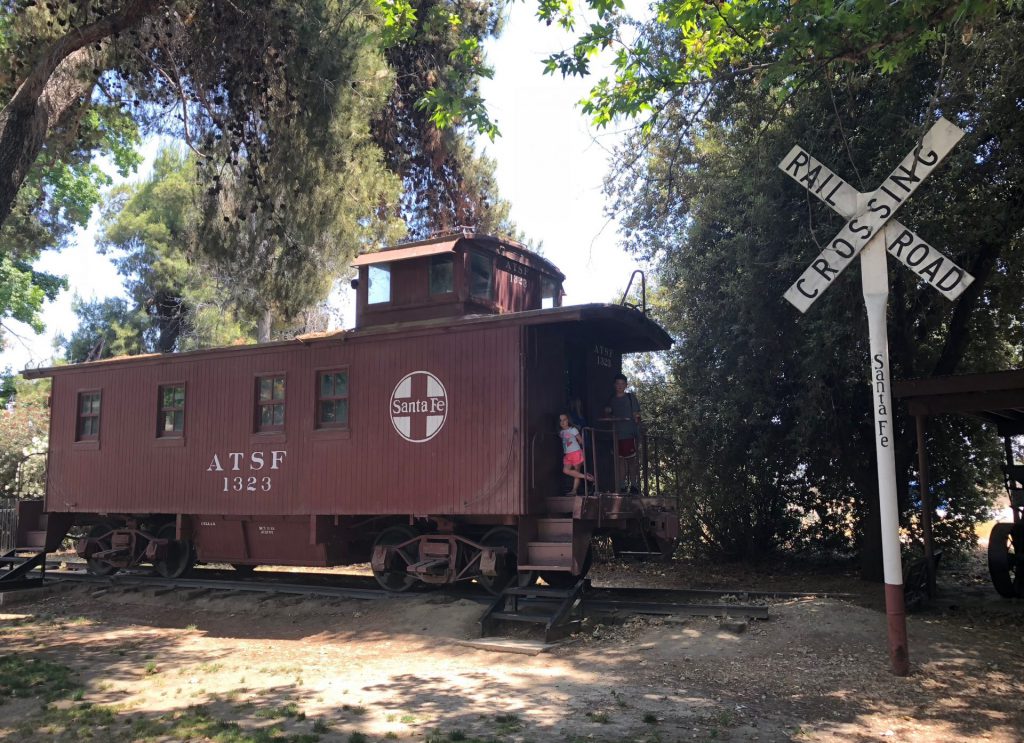 and the schools are always cool.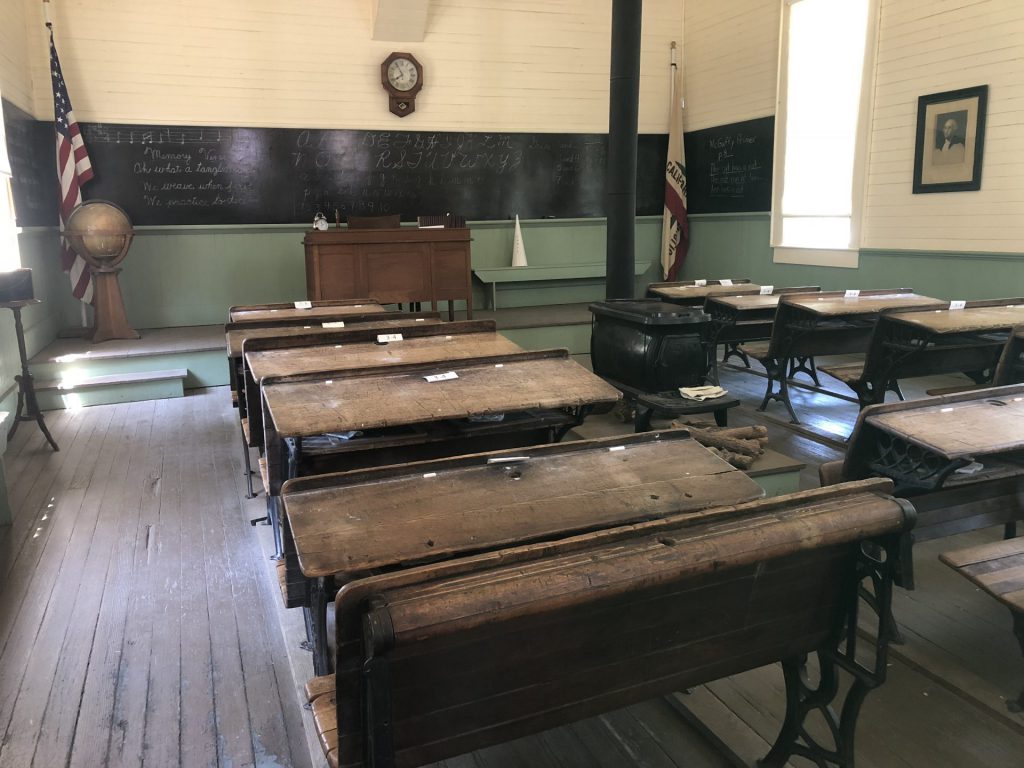 after the museum, we got some lunch, and did a bit of thrift store shopping. eventually, we snuck back into the camper and changed into bathing suits and went to the campground pool. the kids swam until bedtime, and i took them back a picnic dinner and put them to bed. at some point in the night, derek woke me up to tell me that he scored enough points to pass, which was fantastic news. this was his third time taking the test and it was really hard and stressful. but, it also meant that he would spend the next 24 hours writing up a report about what he did, which seemed like it would be the easy part, but with little sleep, it proved harder than anticipated. (a few days later, he received official word that he passed, so everyone is happy and relieved).
so, back to more snuggling and relaxing.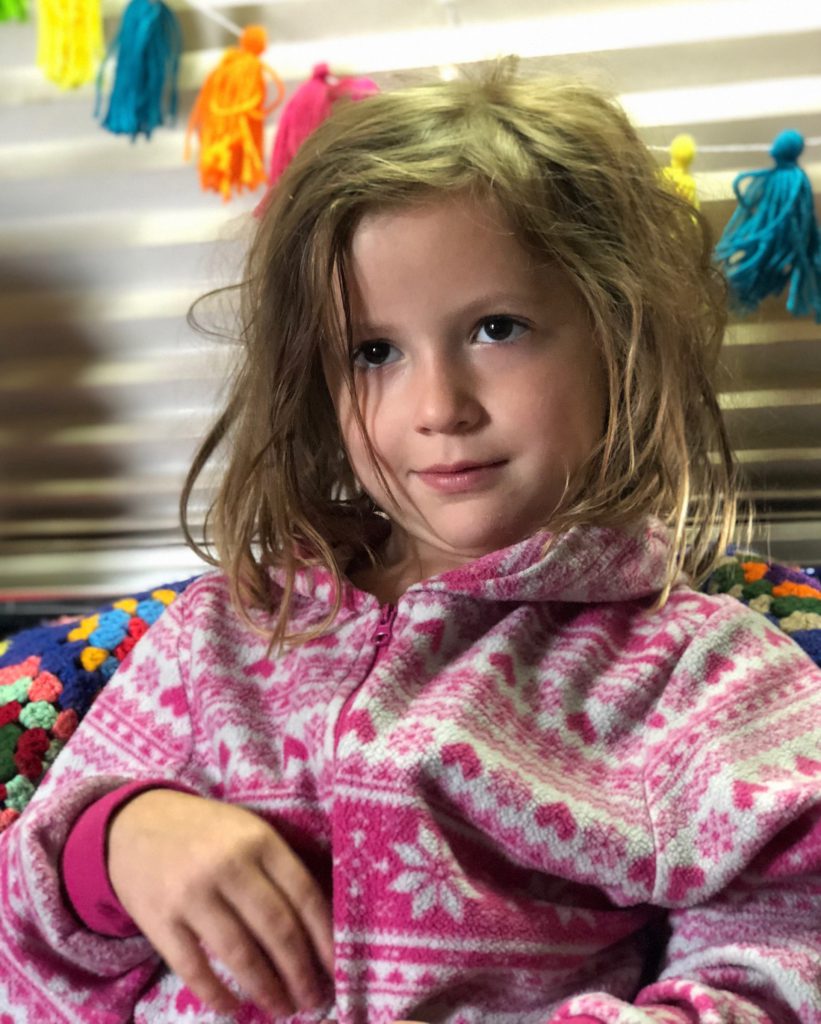 and school. the big kids love making worksheets for hazel. she has mixed feelings about being their student.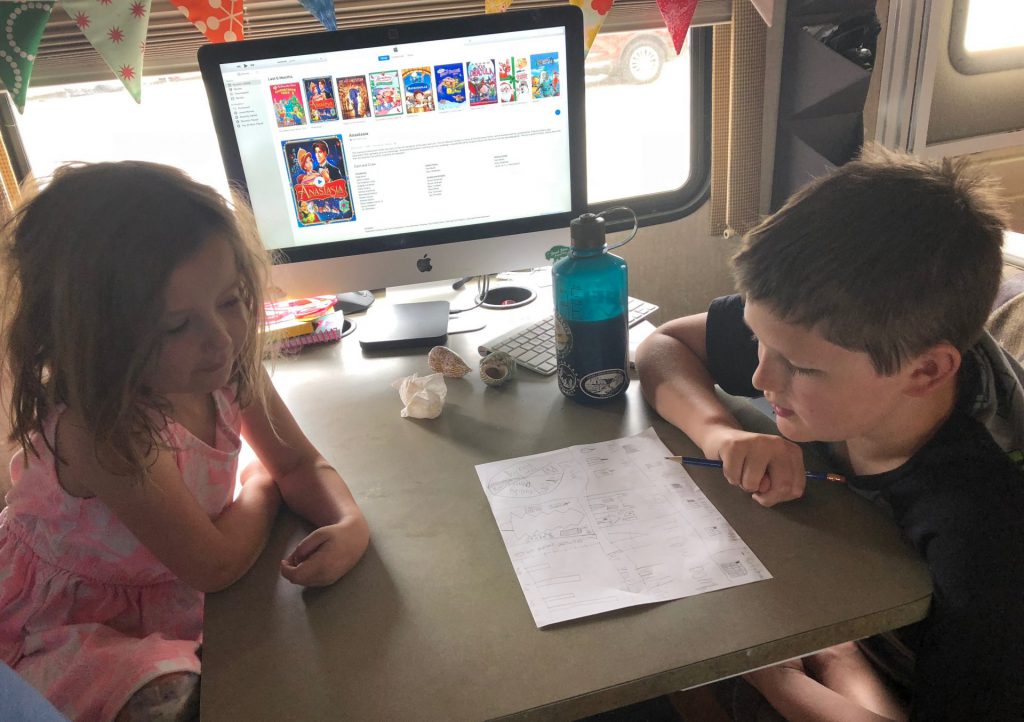 we also got a package while in bakersfield, from derek's mom, who sent lots of dresses to the girls. they quickly had a fashion show.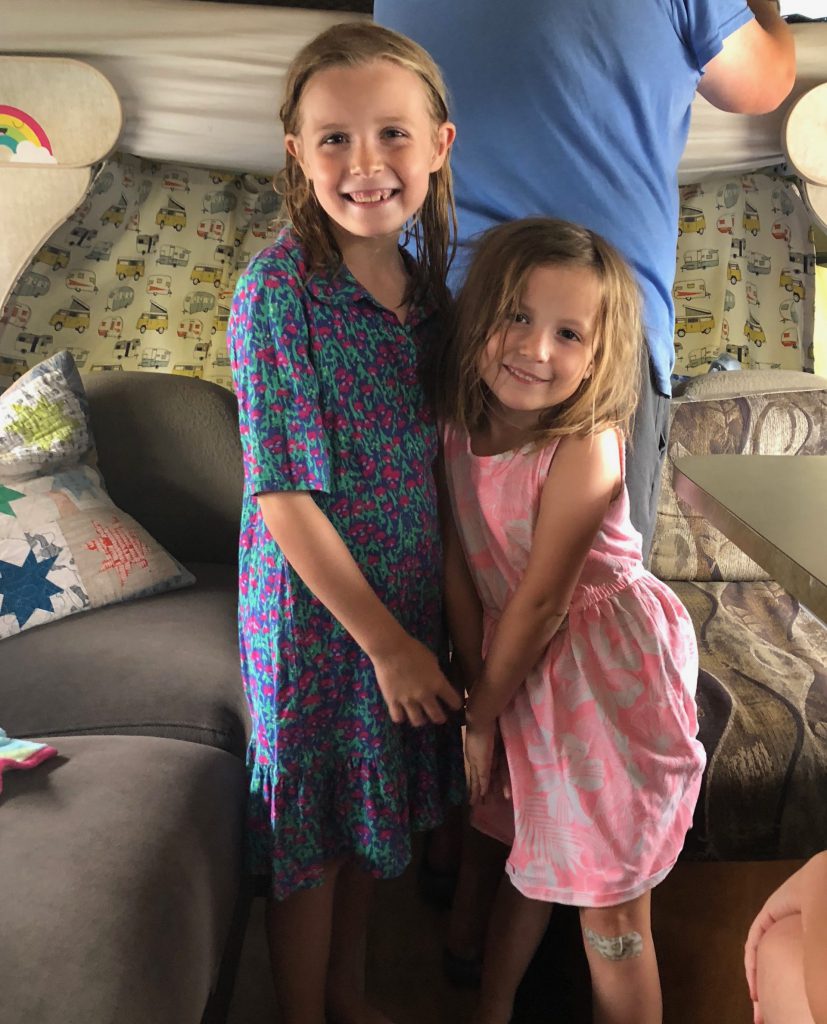 our time in bakersfield was pretty short. but it accomplished its job and we were ready for some pretty great upcoming adventures…