while we were in bakersfield, i was able to finish up the green carkai squiggly bits quilt. when we first started on this road trip, i bought a fat quarter bundle of carkai (by carolyn friedlander), to make a hand sewn hexie quilt. i used some of the leftovers a few months ago to make some throw pillows. i finally finished up this bundle, using the squiggly bits pattern, designed by my quilty pal, may chappell. i chose the green fabric on a whim, while i was out shopping with my mom, and i wasn't really sold on it for the entire process, but in the end, i loved it. anyhoooo… here it is.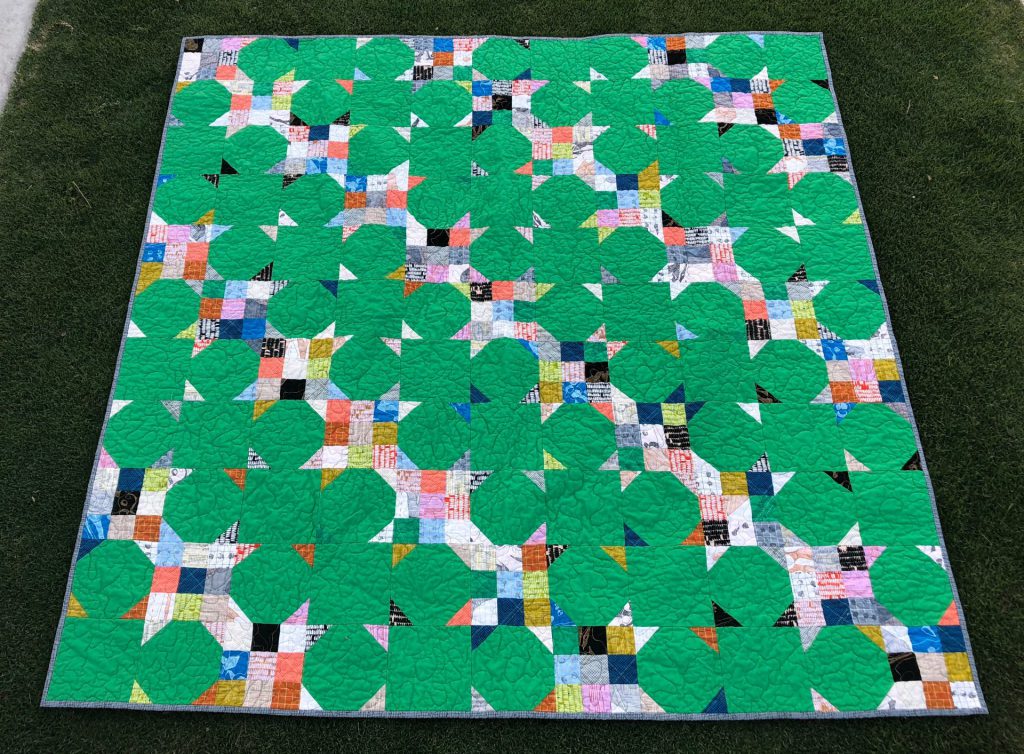 i waffled forever on how to quilt this thing. i don't love high contrast between the thread and the fabric. and i wasn't really into switching colors for the green background and the prints. i made a quick decision to just use green thread for an all over meander and hope for the best and i set up shop at the rec lodge.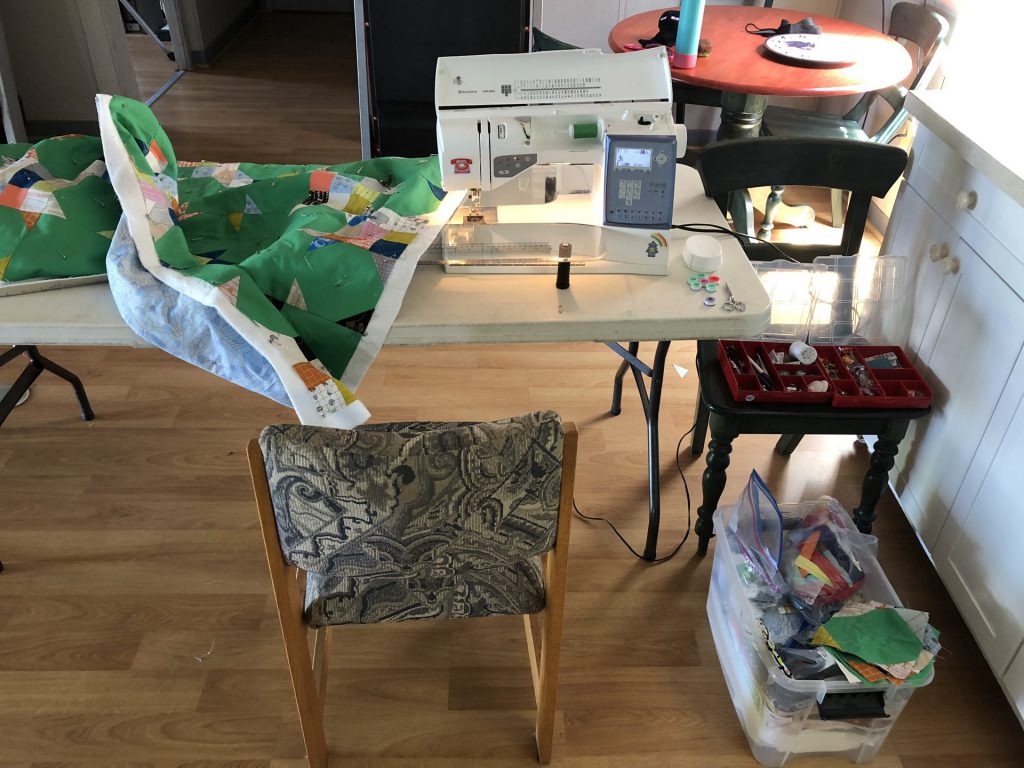 while we in oceano, anna and i found a super cute little quilt shop (where she picked up the fabrics for her first ever quilt). i hoped for some clearance fabrics for the backing and binding, but didn't find anything that would work. but, there was plenty of carolyn friedlander fabrics from carkai and other lines, so i was able to get something i really really liked, even if it was super full retail.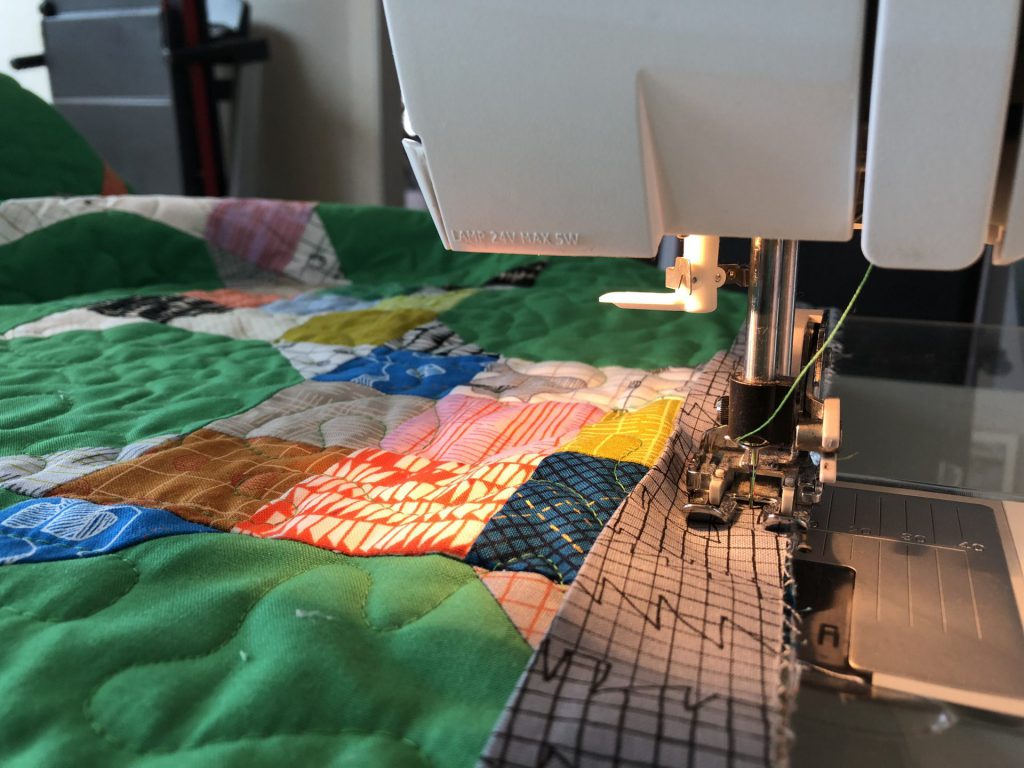 i finished hand sewing the binding while the lidkids hit the pool.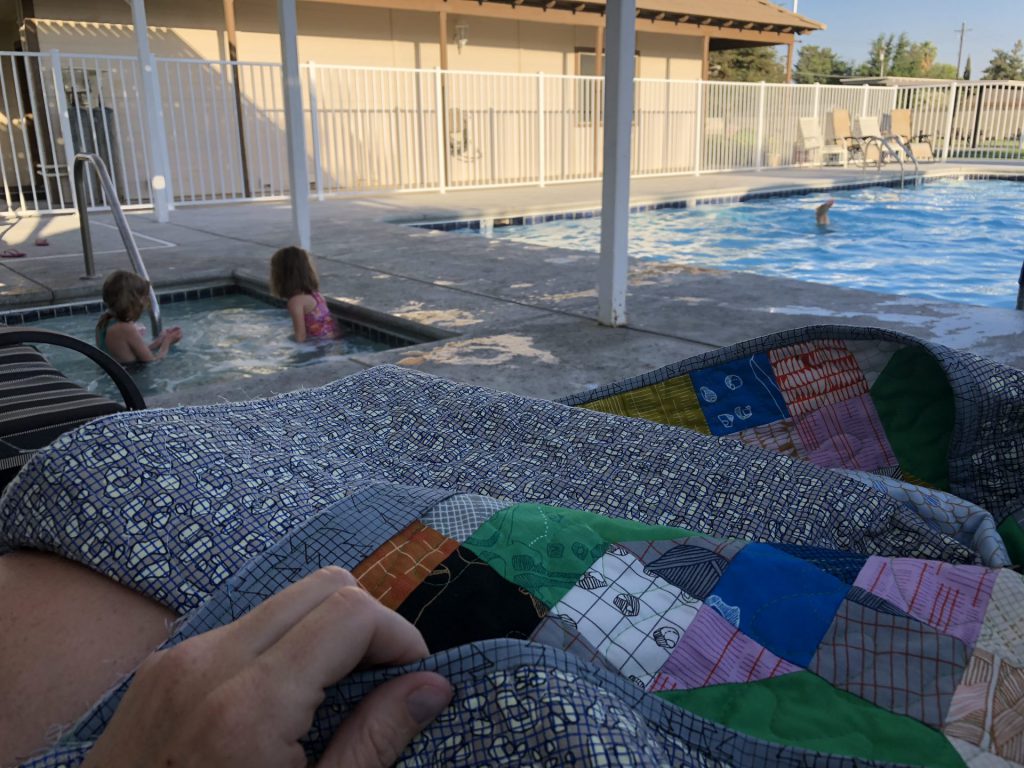 and i have a completed quilt!! i really like it. i definitely like the green. and the quilting didn't ruin it, so that's always a plus.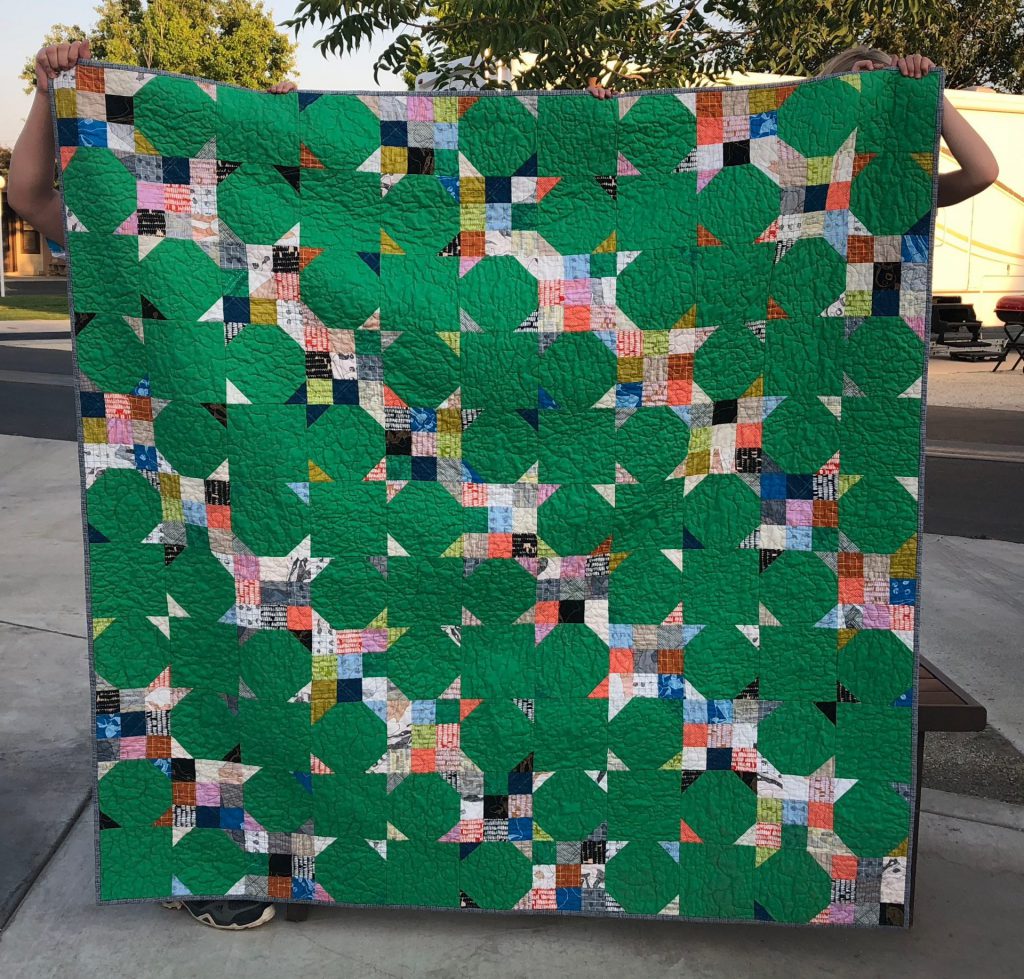 my quilt photo helpers.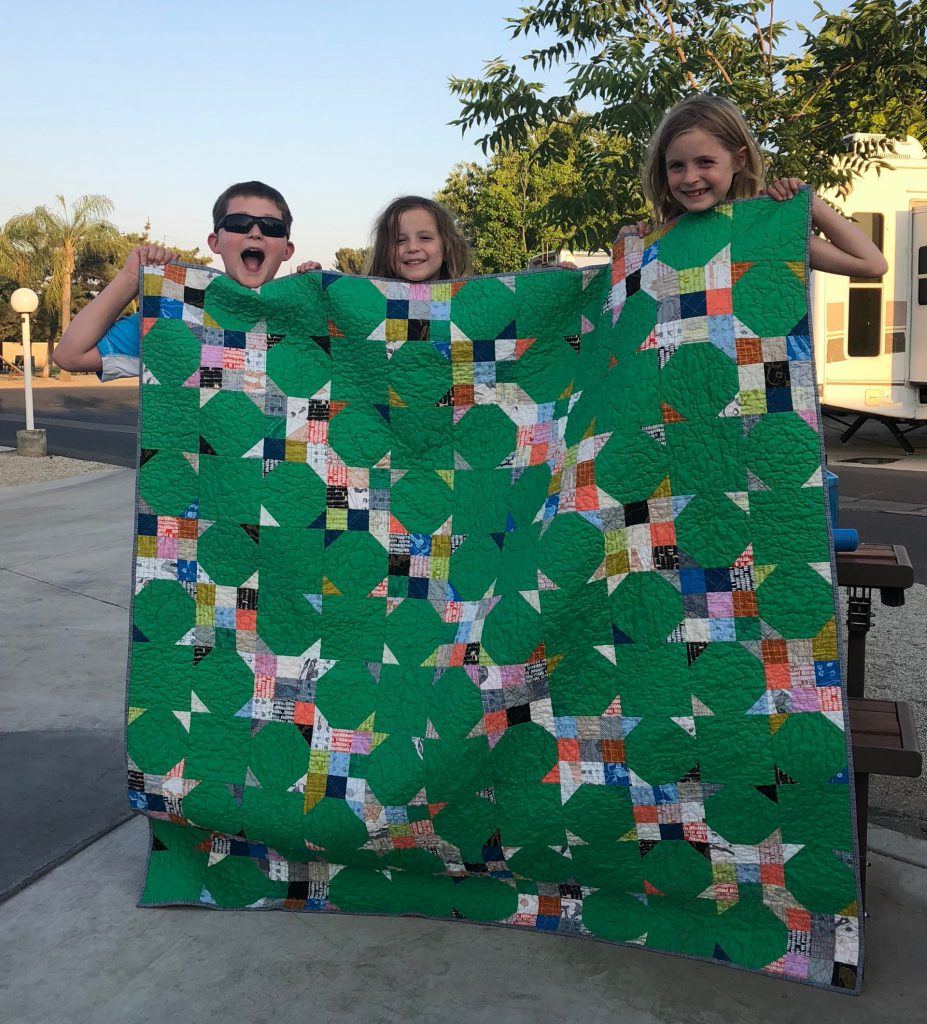 the entire time i was making this, i was planning to give it away, but i am selfishly keeping it. it's very bold, so i don't want to take the chance that a surprised recipient would maybe not love it. (i like input from my recipients).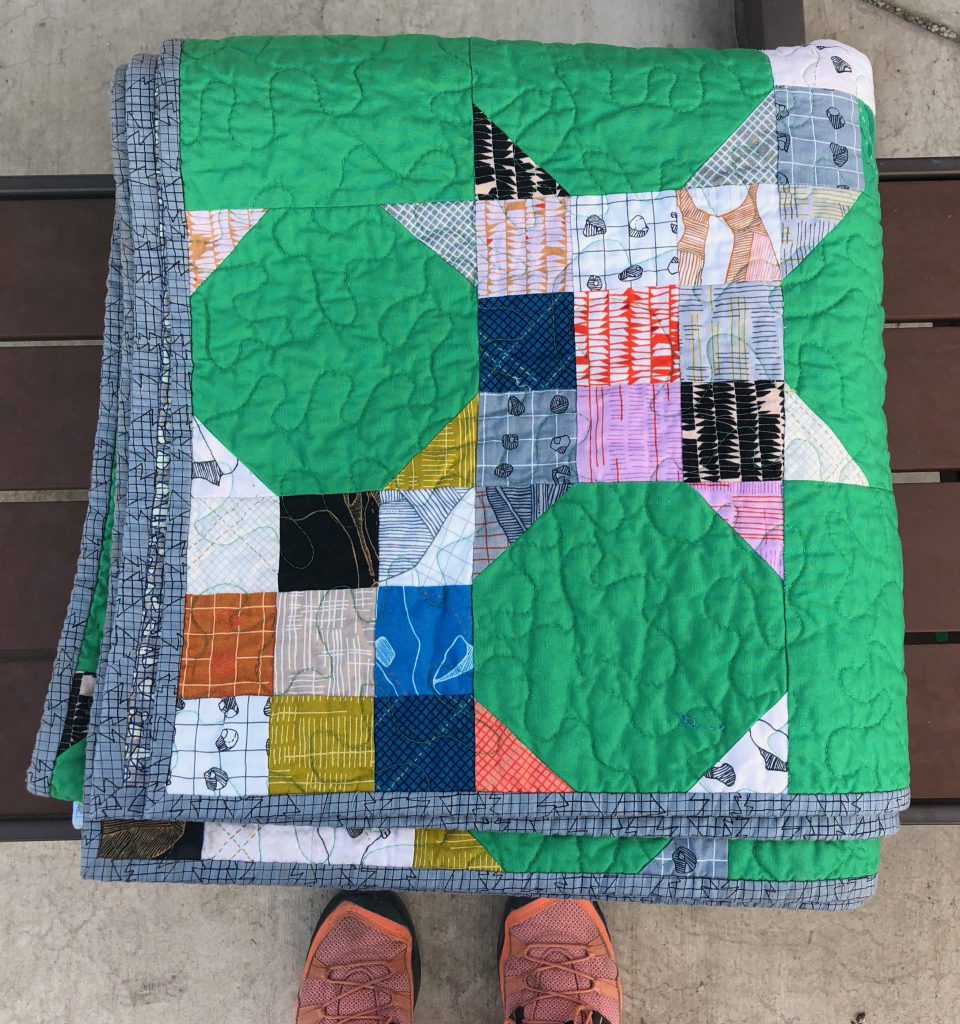 also, it's been awhile since i've made a quilt for isaac (his last was a superhero quilt about five years ago, and we just sent that one off to a buddy of his who appreciates superheros much more than he ever did. anyhow, ike has laid claim to this one if i ever don't want it.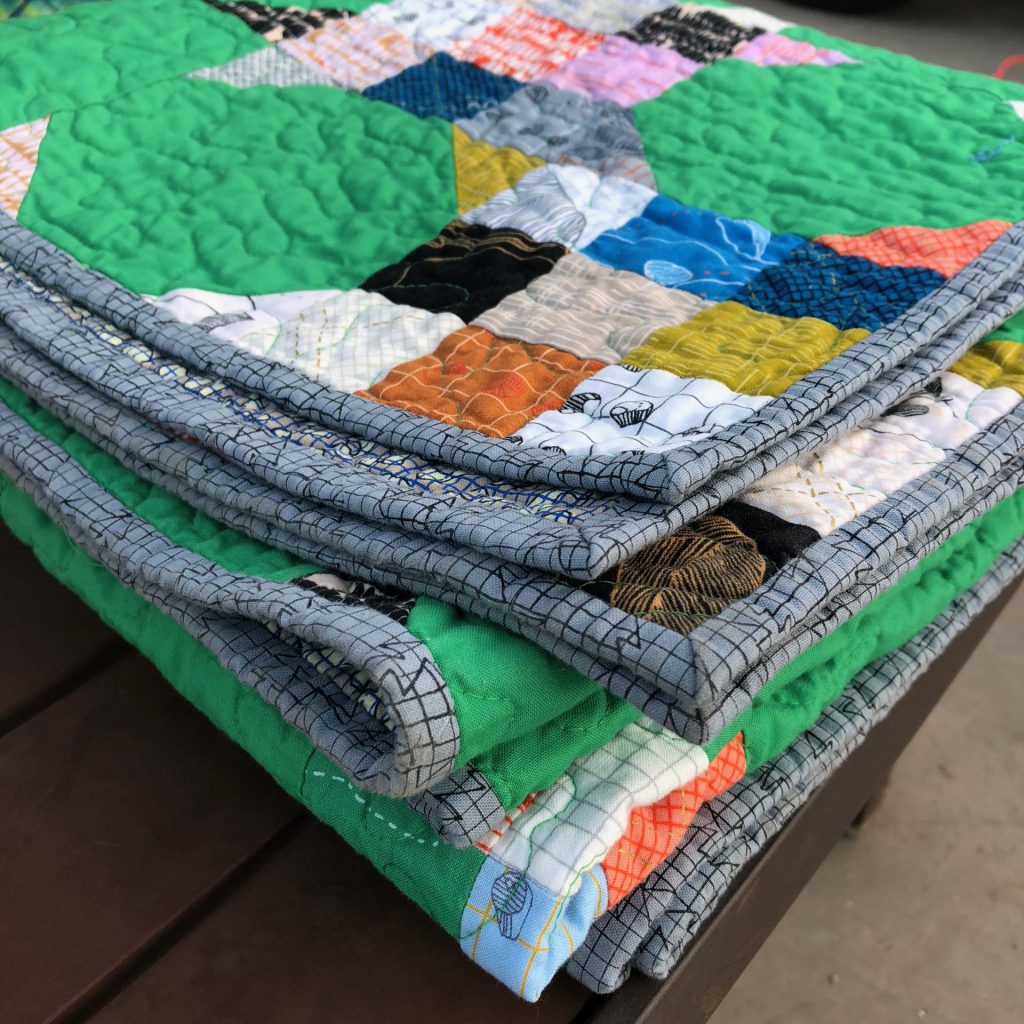 anyhooooo. that's the tale of the green carkai squiggly bits quilt. you'll be seeing it making guest appearances in my blog, i'm sure.