after yosemite, we had two days to regroup and get ready to head to san francisco for a three day, two night stay at a HOTEL!! we got up super early on sunday (last sunday, i'm almost caught up with blogging!!), and heading into the bay area. after we picked up our city pass, we made our way to fort point, beneath the golden gate bridge, and a part of the national park service.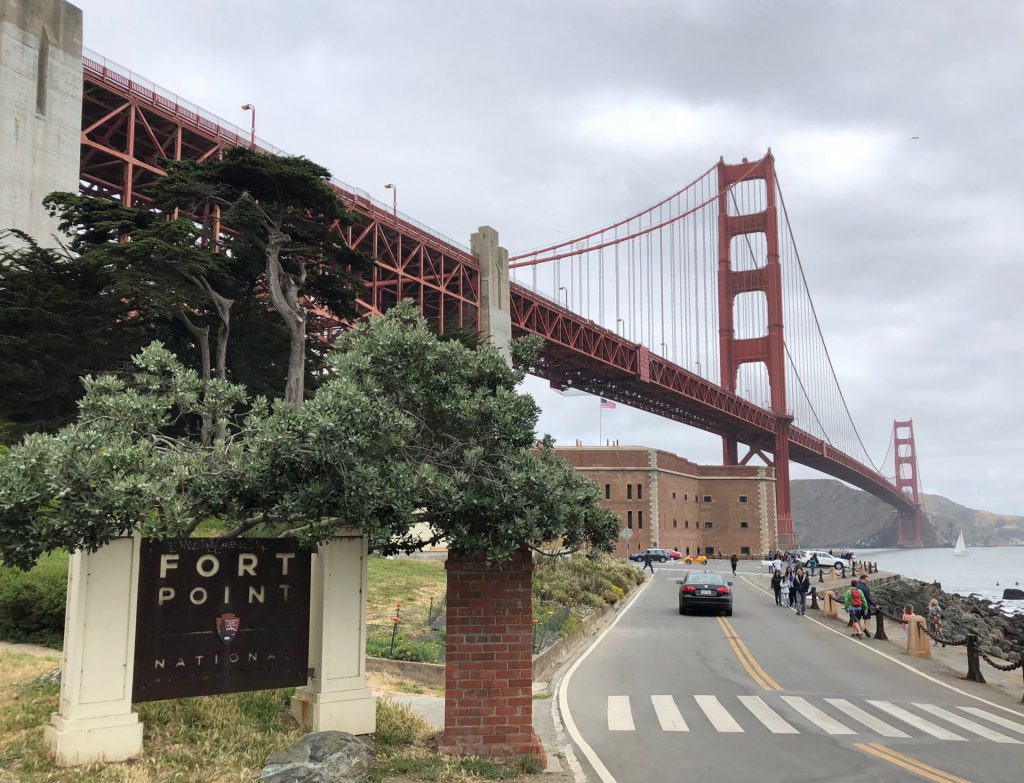 we were a little disappointed to learn that there was no junior ranger program, but the ranger there told us to find something interesting on each floor of the fort and report back to him and he would give the kids some stickers and park flash cards. so, off we went, to discover interesting things. all three kids decided this pile of cannonballs was pretty cool.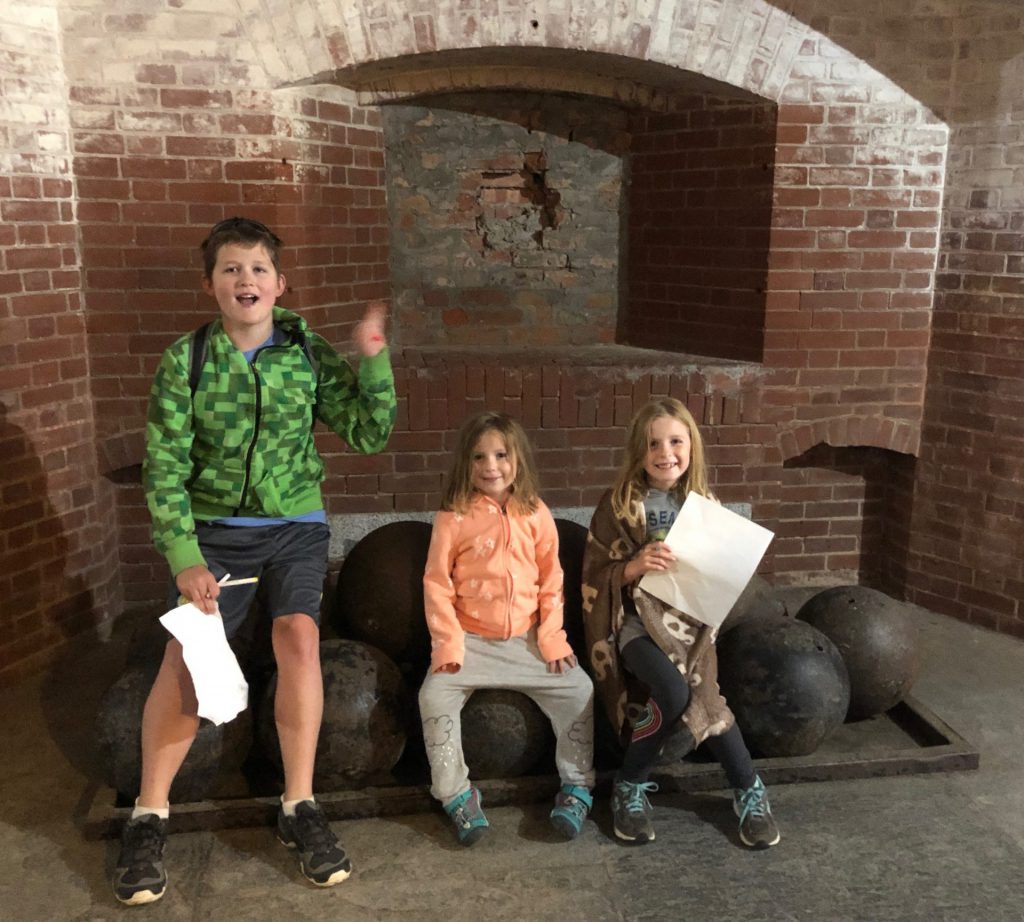 the rooms of the fort were either pretty empty and rustic, or converted into museum exhibits about the uses of the fort in various eras. i think there was also some stuff that was about war in general and had nothing to do with the fort. the roof was everyone's favorite part. when the golden gate bridge was being built, they planned to demolish the fort, but some folks banned together to protect it, and the plans for the bridge were modified to keep it in this spot. right under the bridge. making the lighthouse sort of redundant.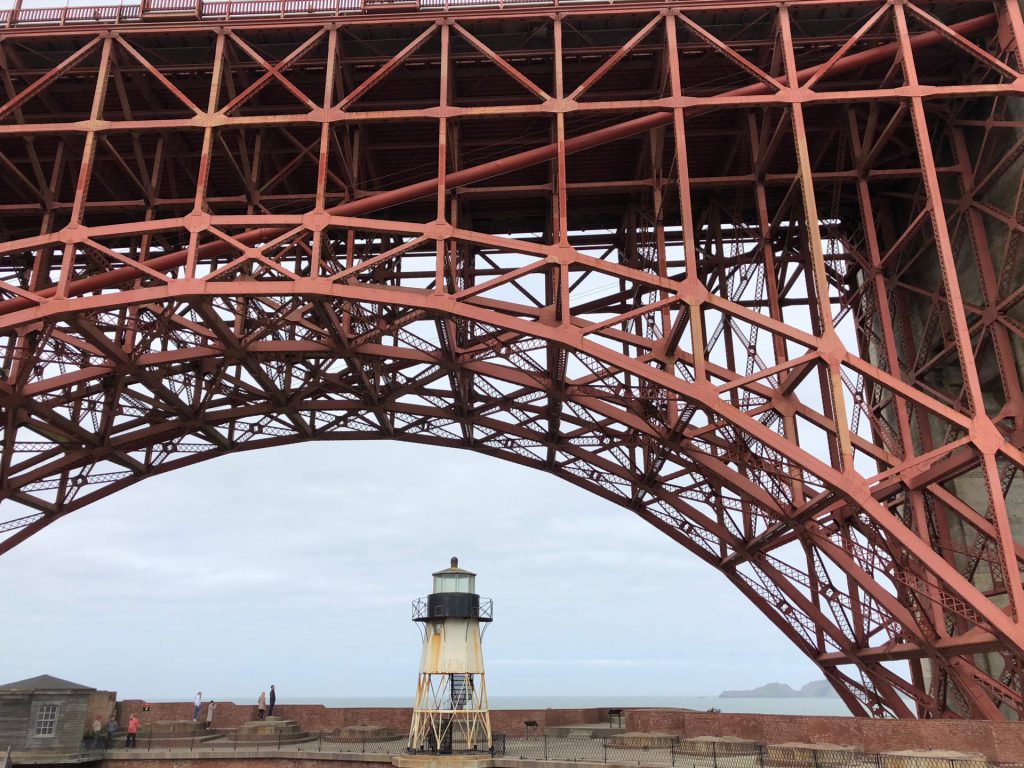 golden gate family pic.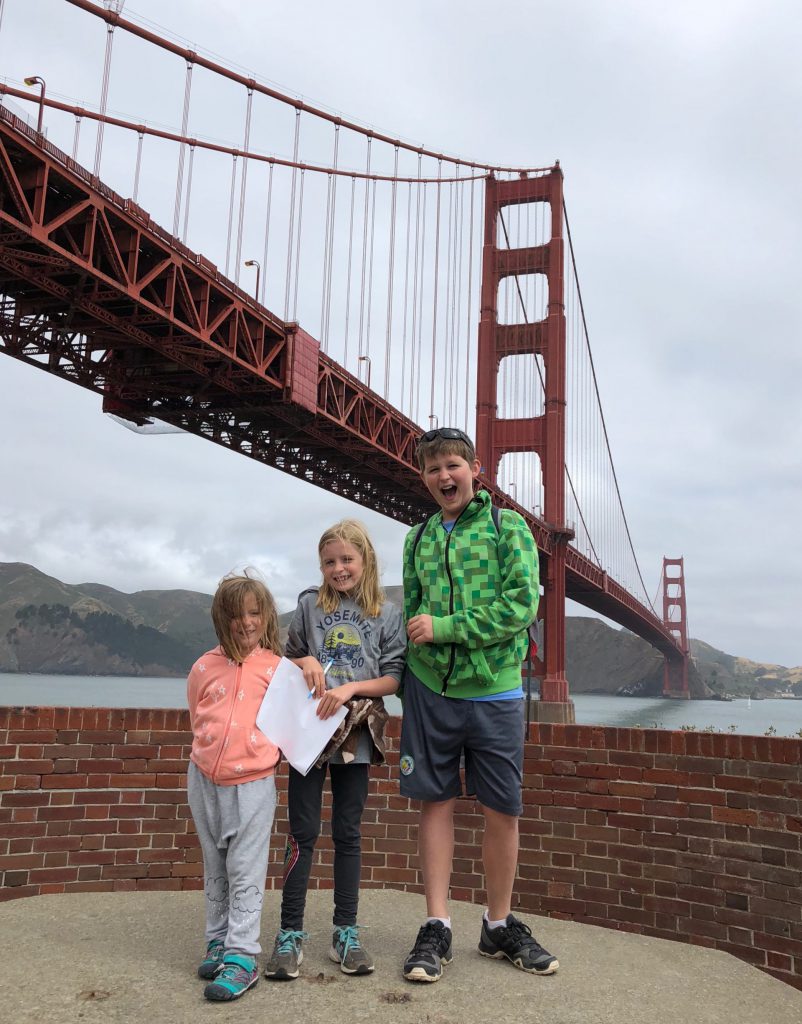 the junior ranger "pledge" with our super friendly ranger.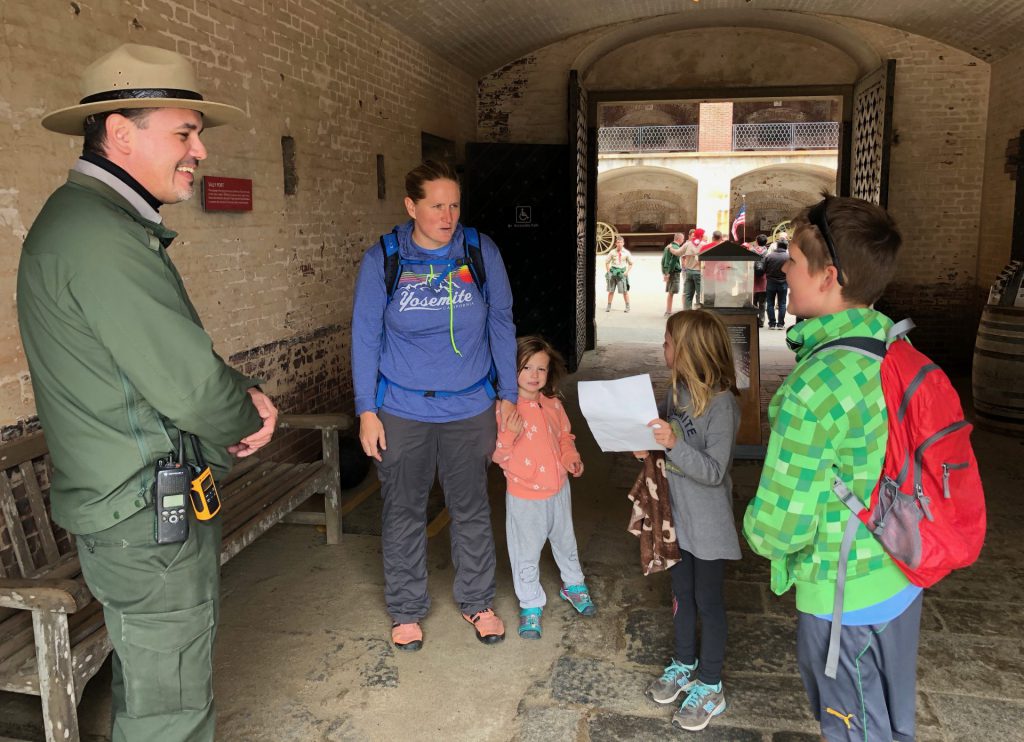 back outside, the sun had come out and the foggy overcast gray had started to roll away, so i made the kids pose for more pictures.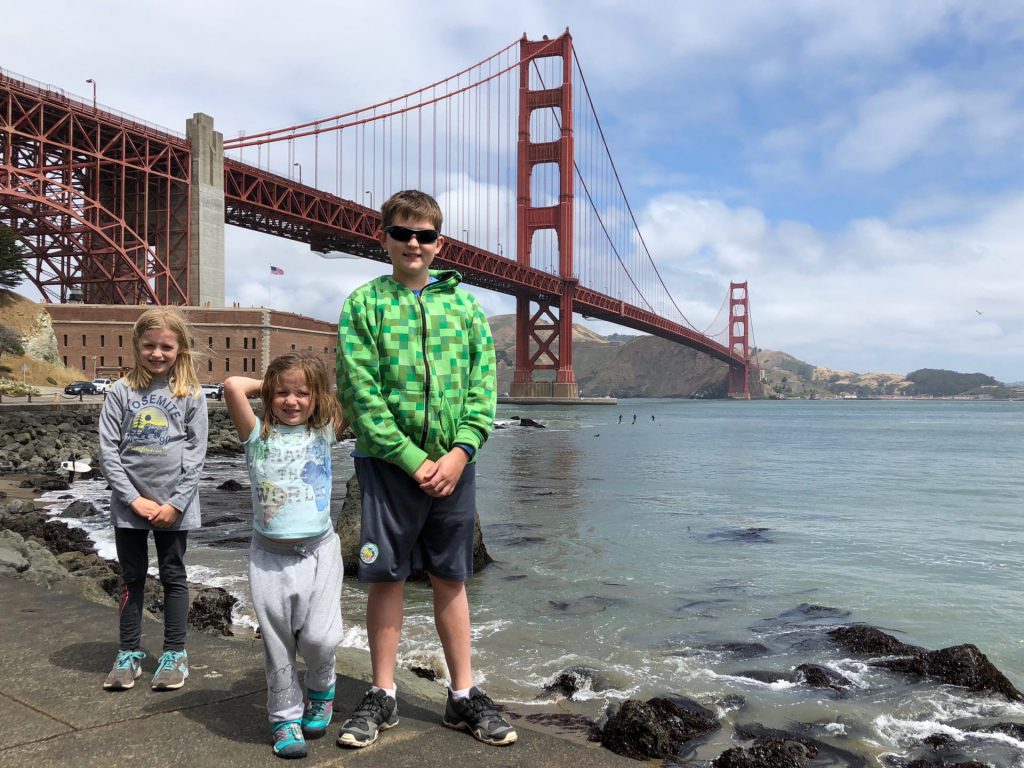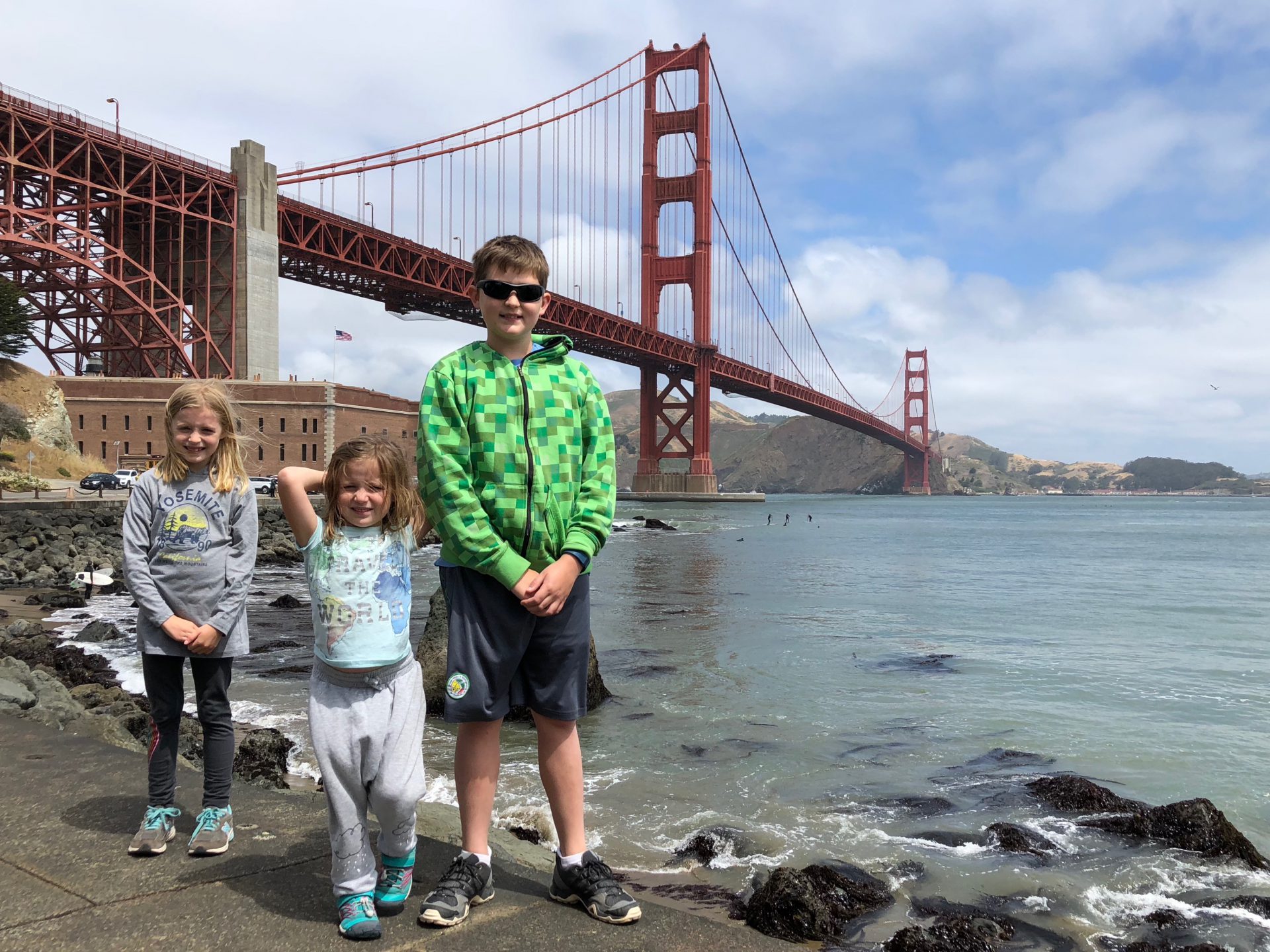 from there, we drove over to golden gate park, to have a picnic lunch and figure out what to do until we could check into our hotel.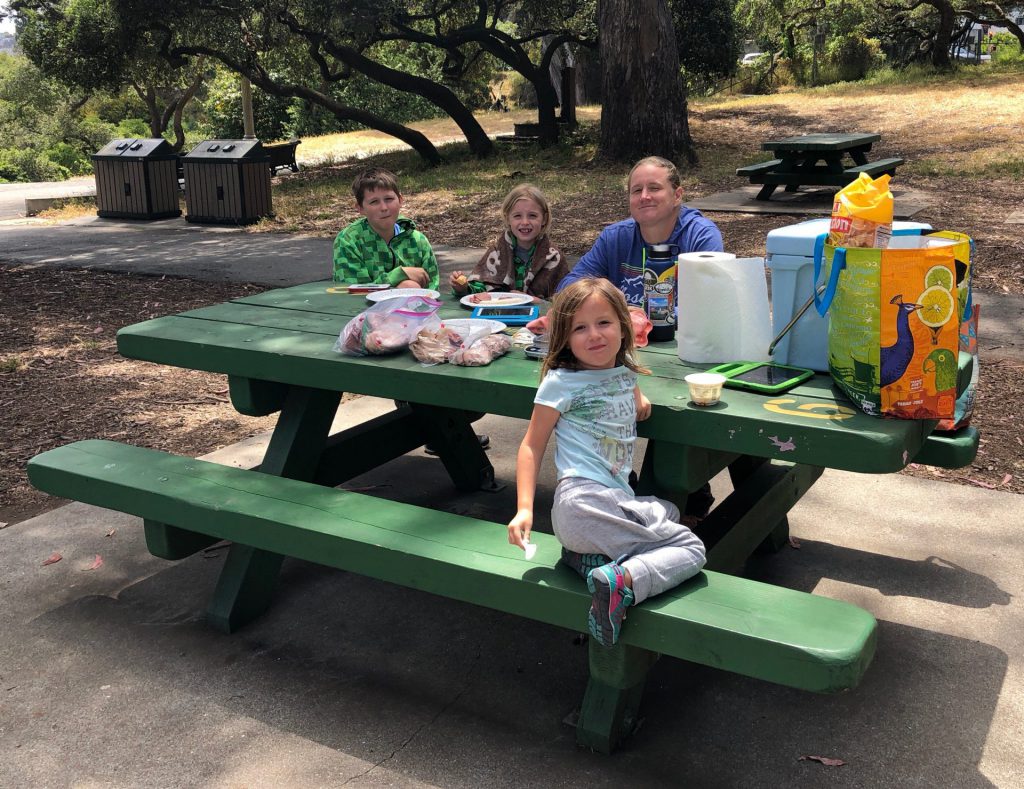 we spotted an indoor picnic table near our picnic table, so obviously we had to do that before anything else.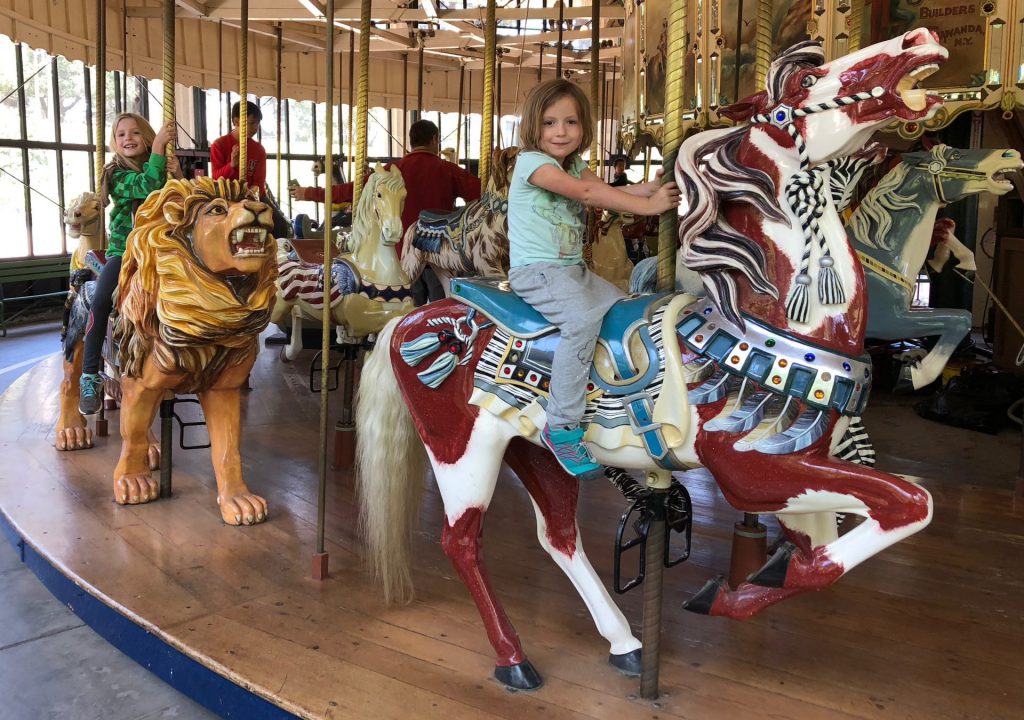 even the boy rode with us.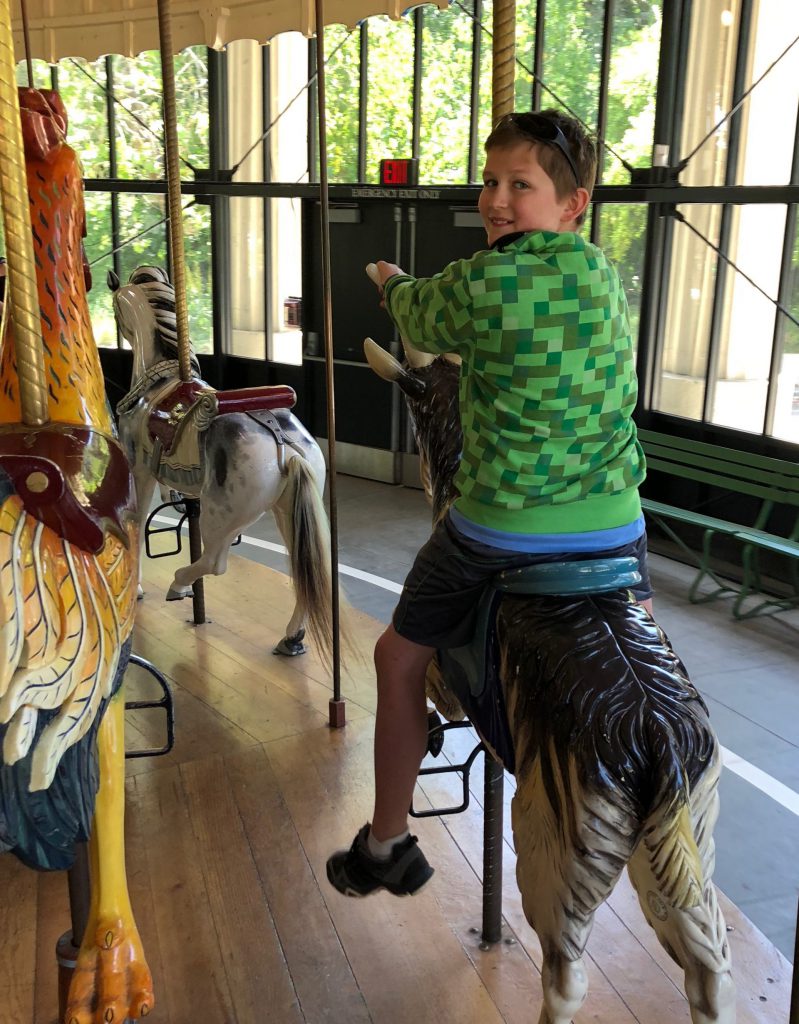 one the way back to the car, we came across these cute steps.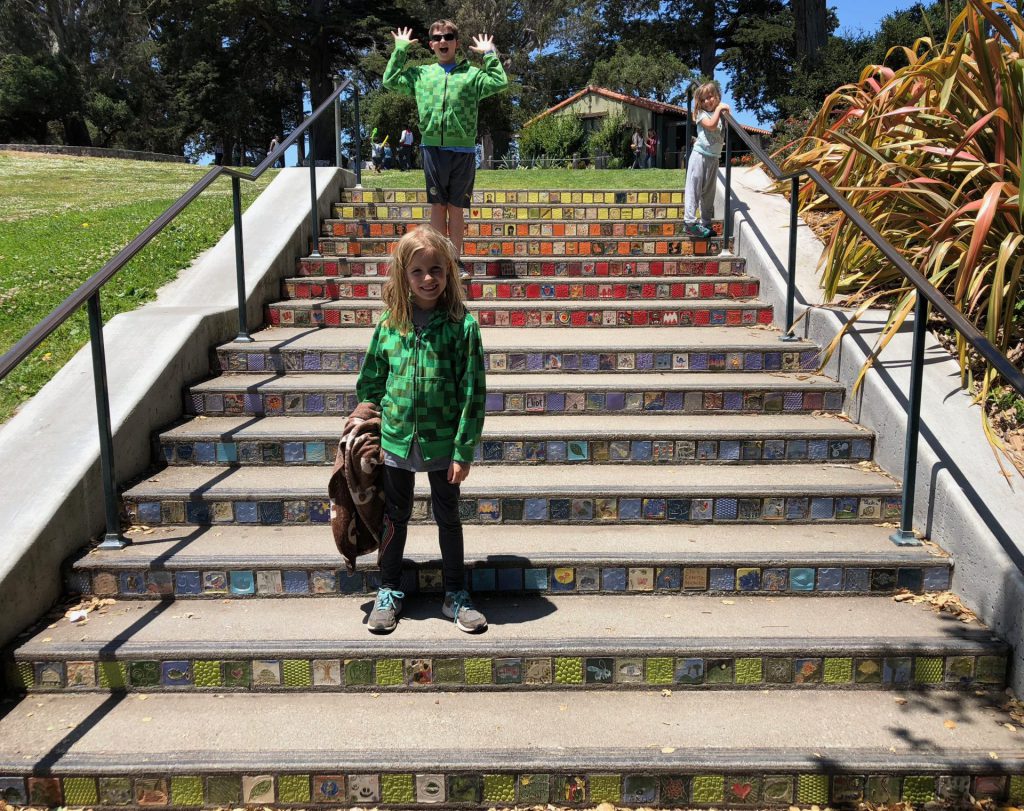 so. we decided to kill the afternoon with a visit to the academy of sciences, which was also in golden gate park. we drove closer, which ended up costing us $18 to park in a parking garage, but we didn't want to start the trip off with excessive walking for the lidkids. anyhoooo… now i bring you, the academy of sciences. first up. giant t-rex.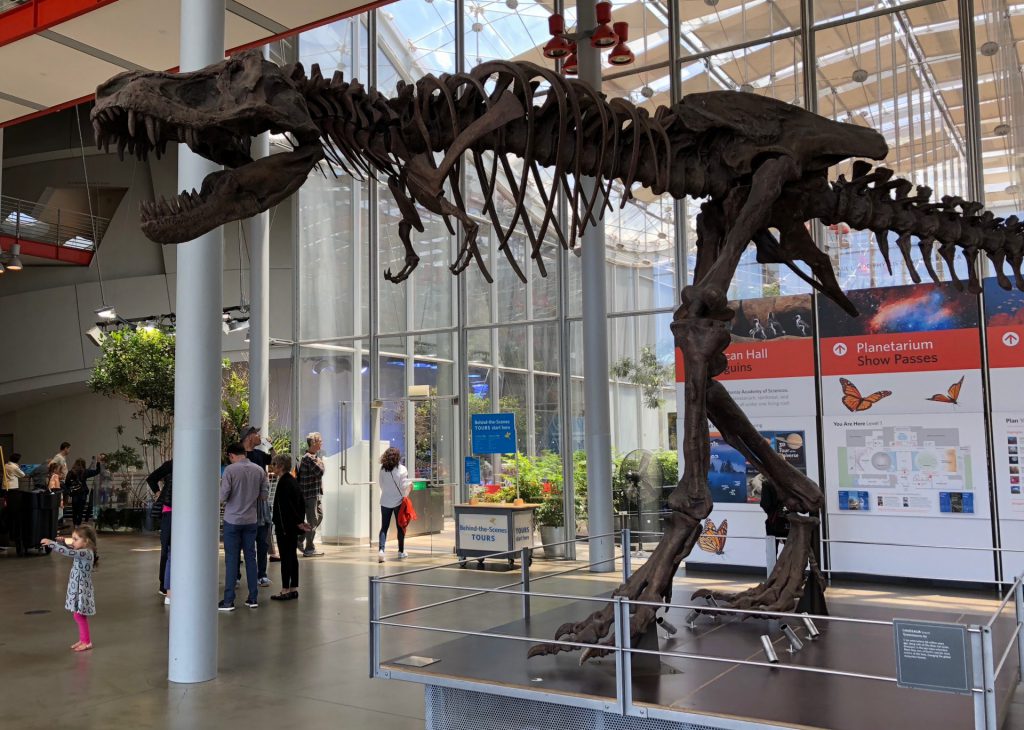 we spent most of our time in the aquarium. it was pretty great.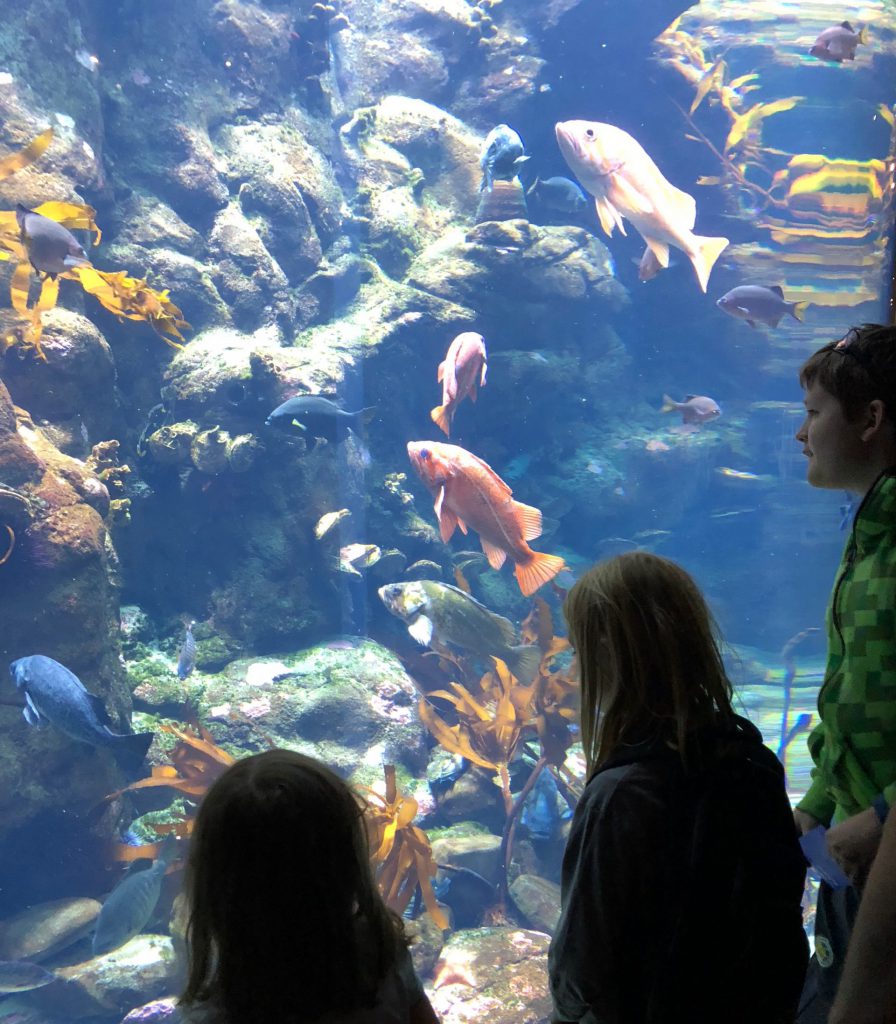 fish and anemones. standard aquarium stuff.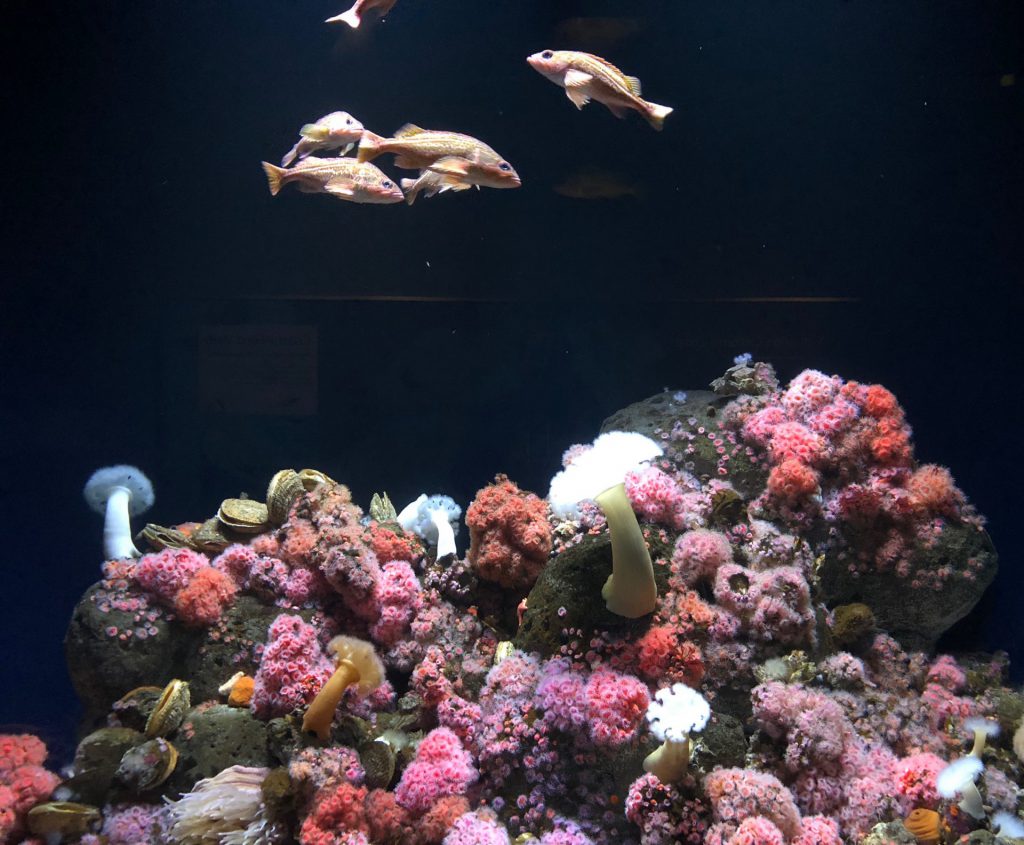 sea nettles. always a fave.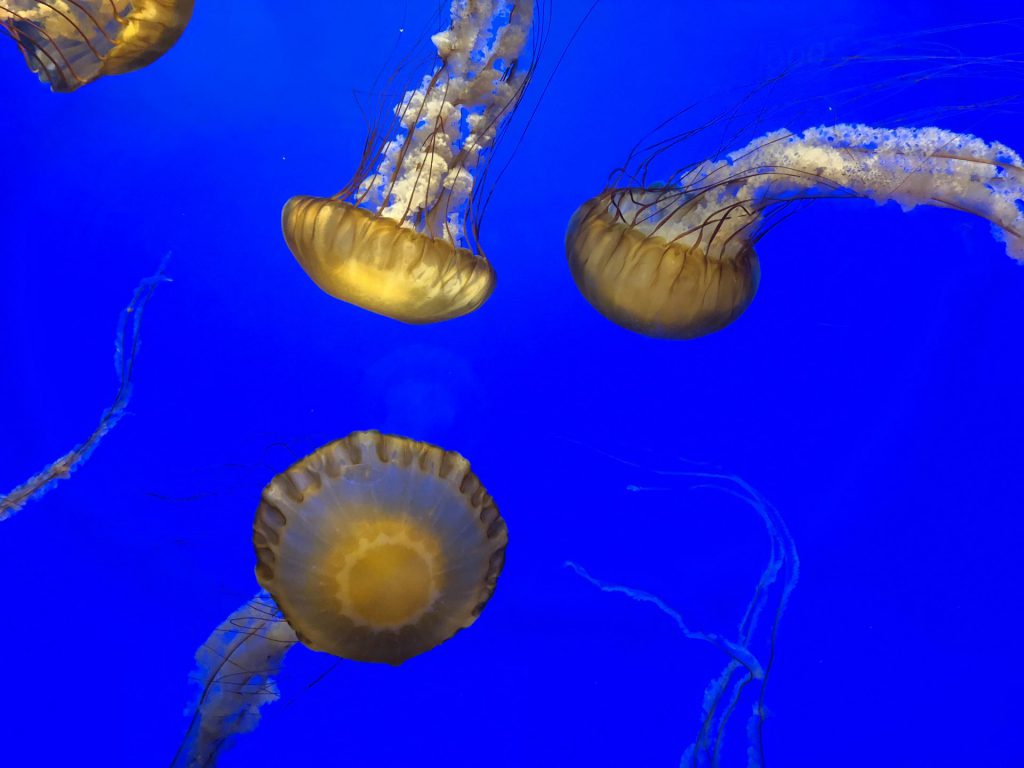 this is filed under the "i learned something new today" category. i have never seen a live sand dollar. i always assumed they made their way around flat against the bottom of the ocean. turns out. they sort of hang out upright. like someone shoved them into the sand. anna informed me that she already knew this, but i wouldn't expect anything less from a future marine biologist.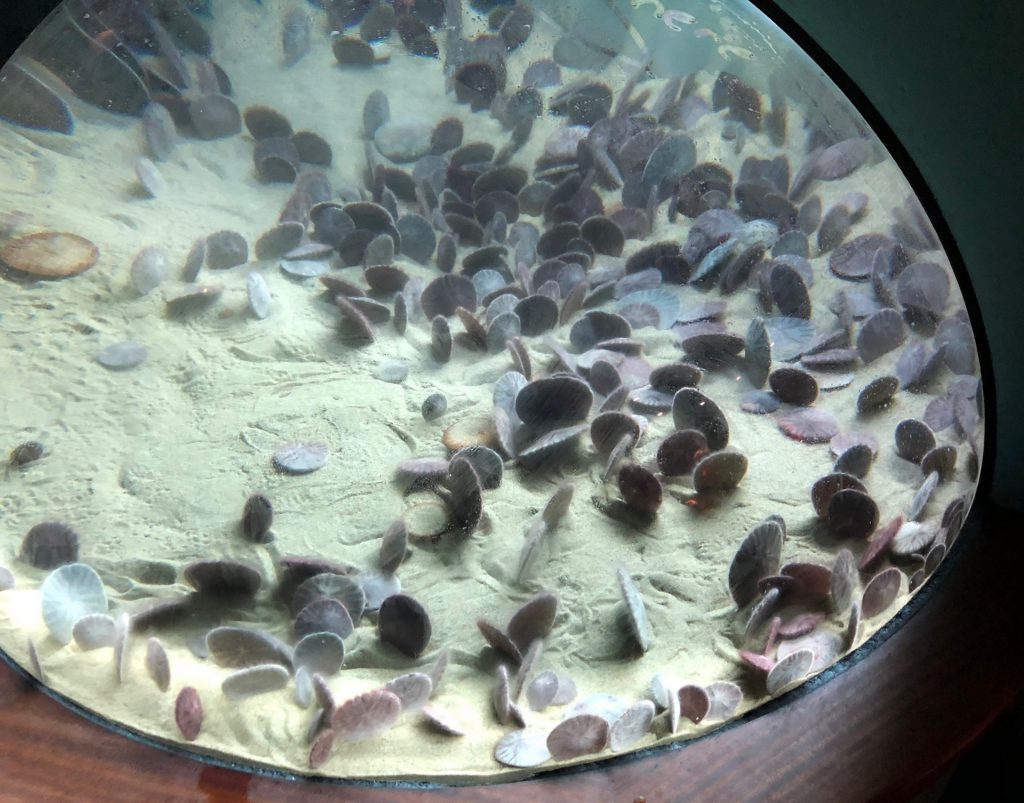 the coral reefy part of the tank was my fave. it was like real life finding nemo/dory.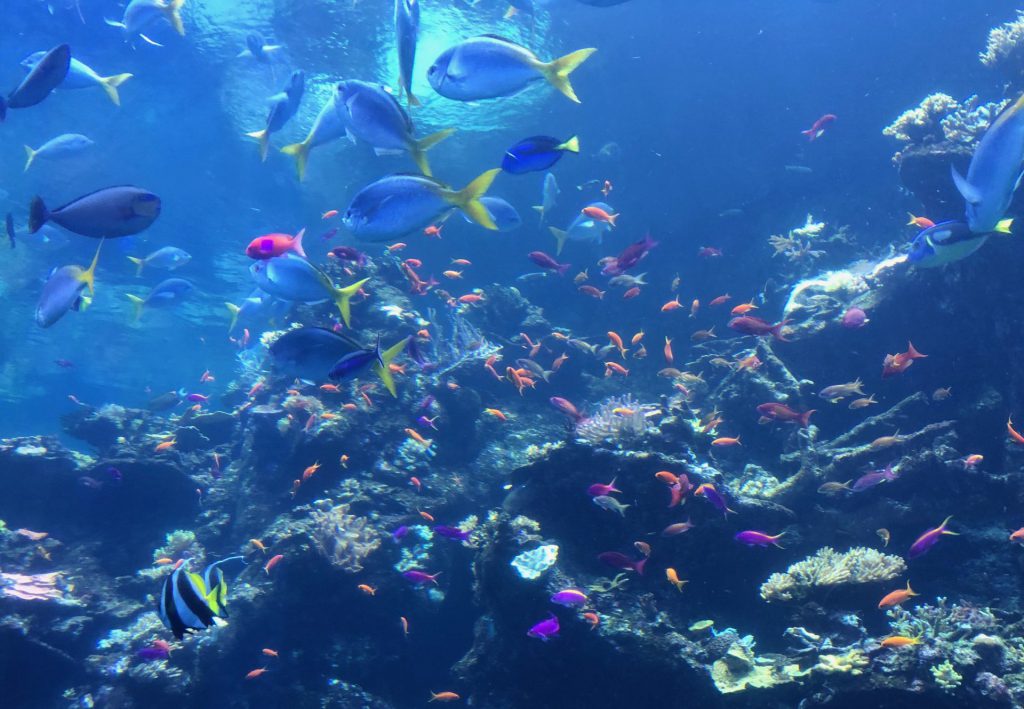 the museum had a "junior scientist" program that the kids were working on to get a badge. so, here, they are drawing some scenery from this big tank.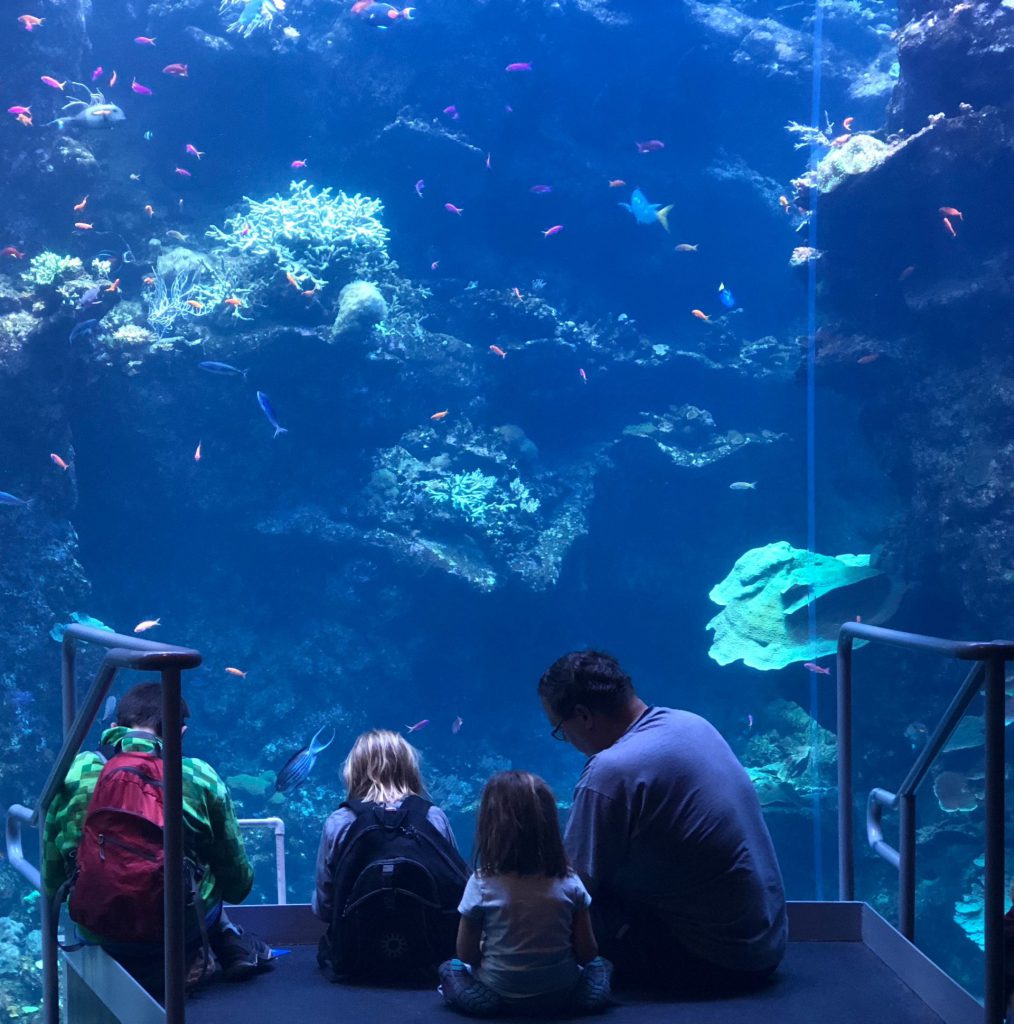 in the middle of the museum, there's an enclosed area, filled with a rainforest biome. it's mostly birds and butterflies and humid heat. we lined up to give it a go. derek and anna loved it. hazel was so over it, that she and i raced through, and isaac took the opportunity to skip the heat and joined us. but here's a bird.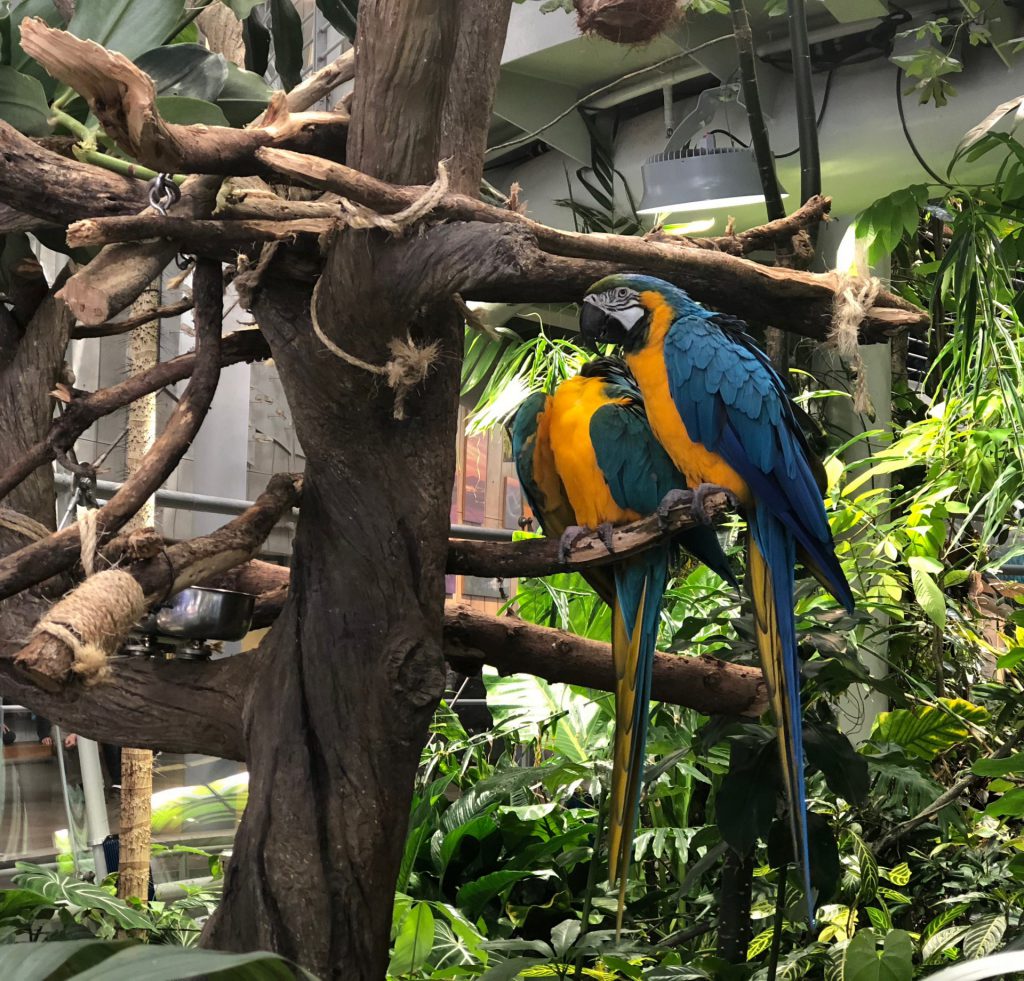 derek got this shot of the aforementioned butterflies.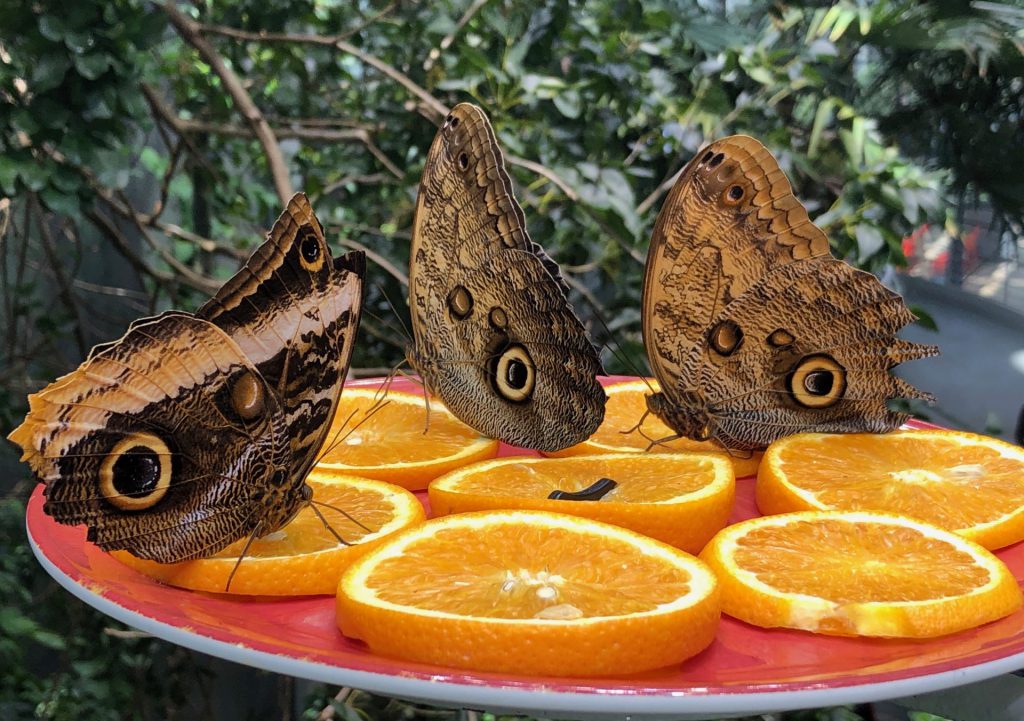 the kids were winding down. i was tired. it was close enough to start heading to our hotel. so, we departed and made our way over. but, first, we thought it would be fun to drive down lombard street. there were so many people waiting to do they same that there were police officers directing traffic at the top and at the bottom. i had hoped to get out and take a few pics, but realized quickly that that wasn't about to happen. there were sooooo many more people than when derek and i came to san francisco in 2005. the age of instagram, i suppose. i managed one pic as we began our descent down the windy, cobblestoned road.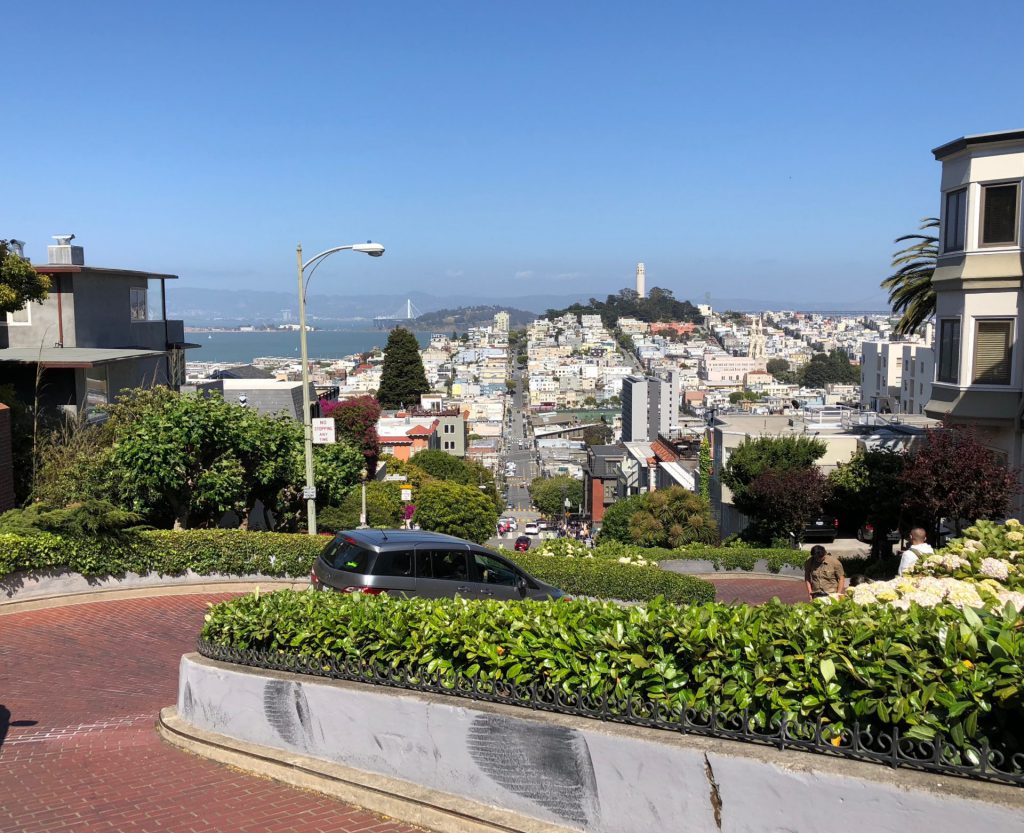 we checked into our hotel. plopped on beds. got on wifi. watched television. took baths. later, we went out to find some dinner. let me tell you. it's a lot harder to find places to eat that are cheap, keto friendly, and that the kids will eat. chipotle is pretty much the clear victor in this category. 🙂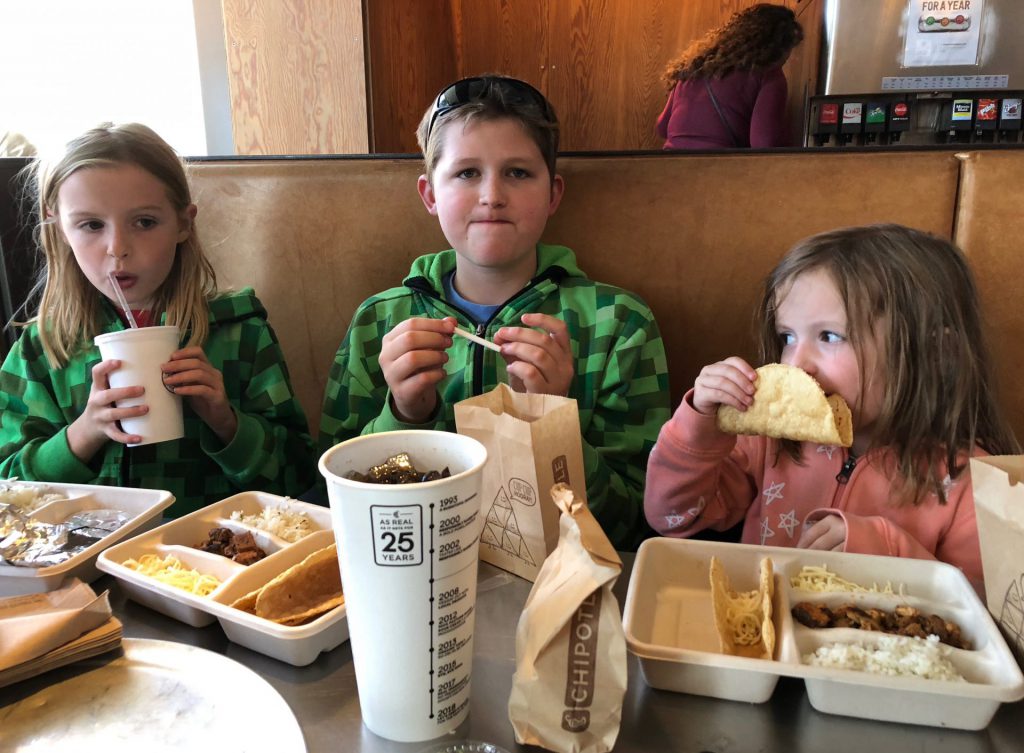 and that's the tale of our busy day one in san francisco.
stay tuned for day two. and three. 🙂