our first four days of derek's time off in yosemite had been packed pretty full. we learned a lesson that maybe we should scatter his time off, because we were all pretty exhausted from the long drive in and out every day, not to mention whatever adventures we partook in. for the last of his days off, we decided to take a drive out to glacier point, hoping it would be a little less crowded than down in the valley, even though it was a friday and the weekenders were beginning their pilgrimmage.
the views from glacier point did not disappoint. we were able to look across, eye to eye, with half dome.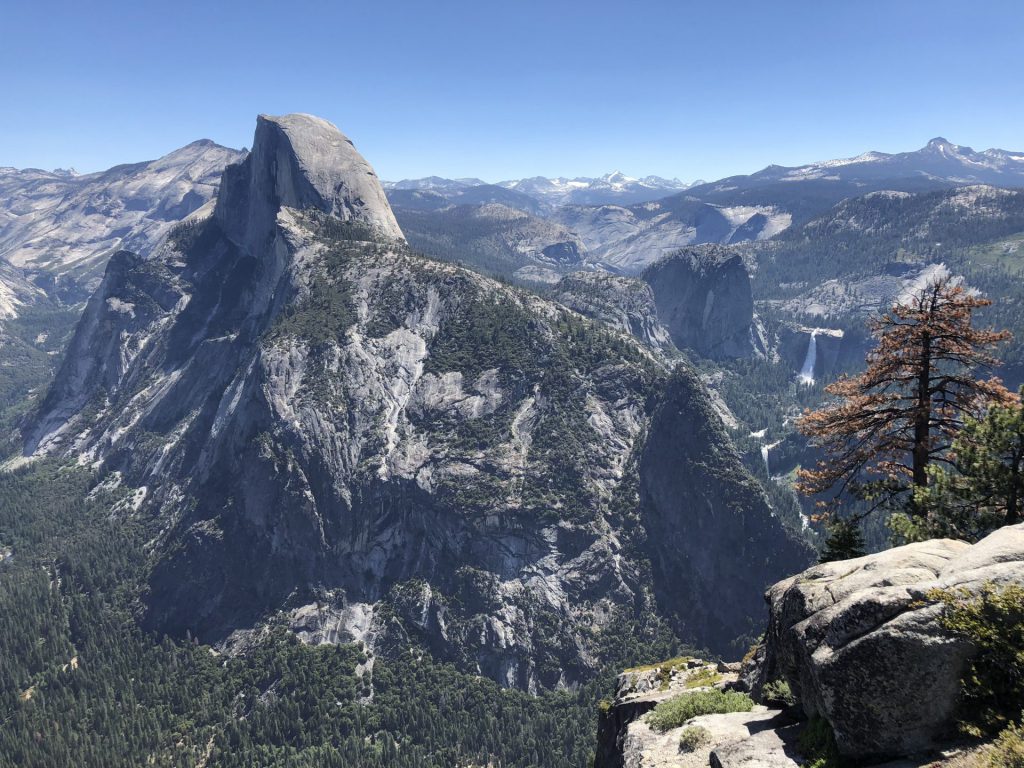 but it was really cool to look down into the valley and see the overhead view of all the places we had been to.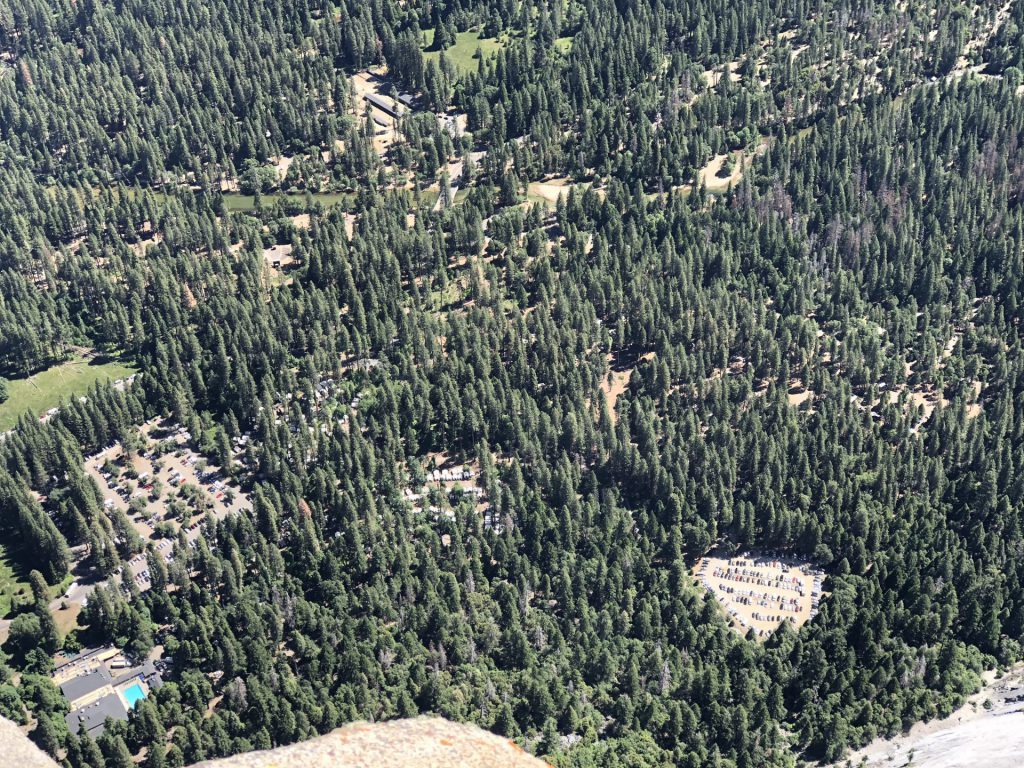 it felt like we were looking at the satellite view on google maps.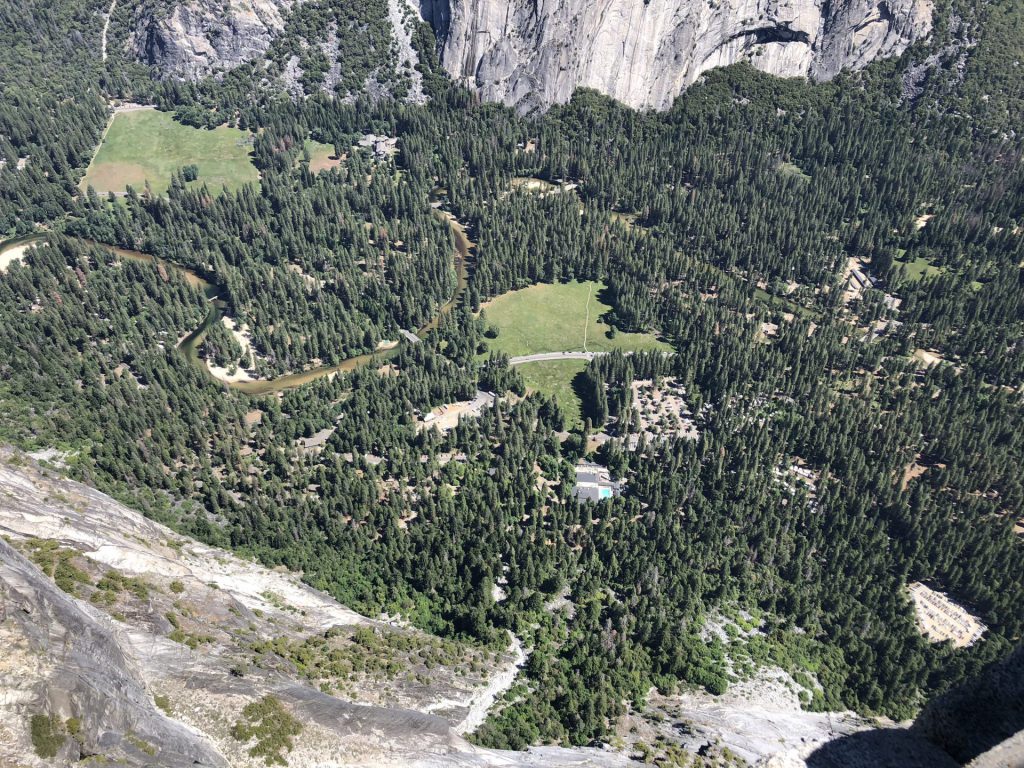 we strolled around and took pics and climbed around on some of the rocks at glacier point. there were a lot of people. probably less than during the busy times at the park. but enough for me. we took all of the pics we wanted and then got out of there.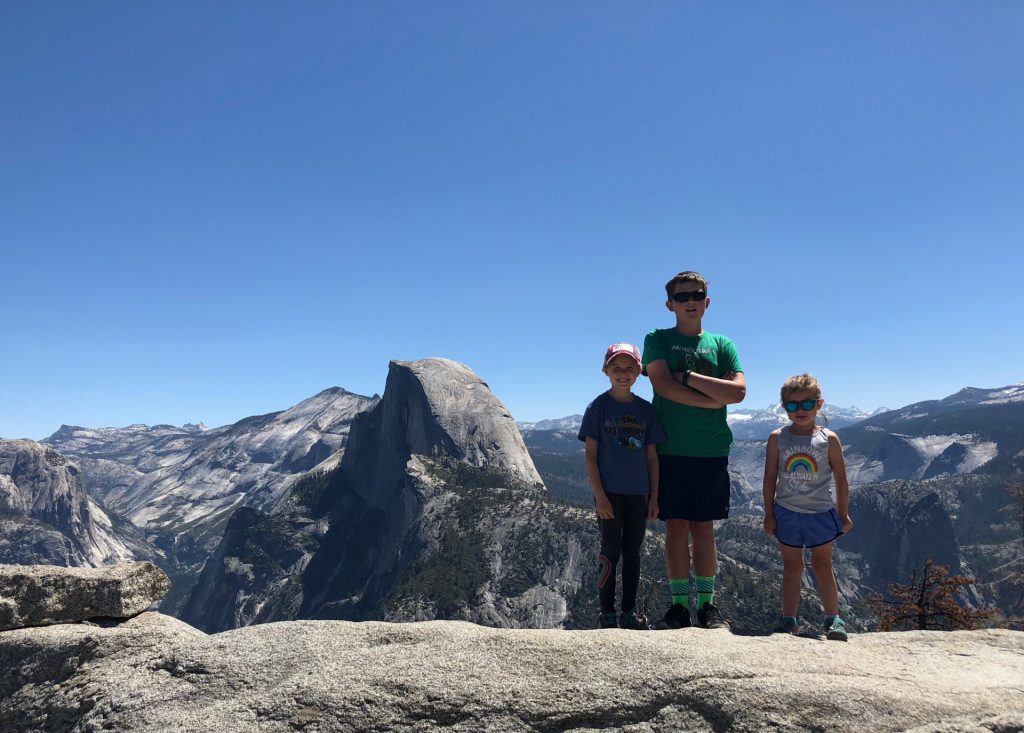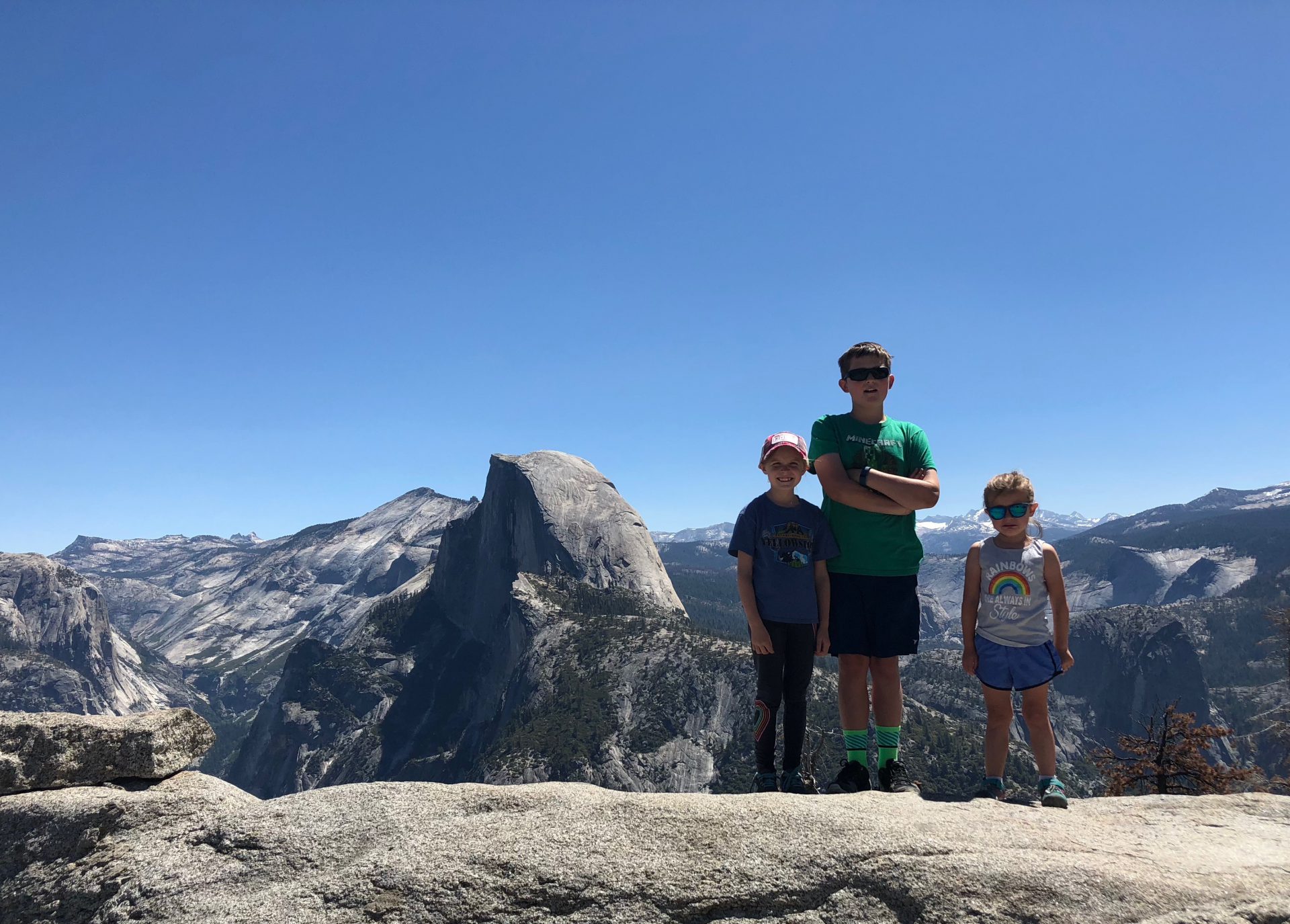 we debated a hike on the way out. i had my eye on a little hike at sentinel dome and we were even able to get parking. but the kids were so over it. hazel burst into tears at the thought of hiking. and i was a little jelly legged and not really in the mood for dragging grumpy kids around and possibly (probably) one on my shoulders. so, we passed it up and headed back into the valley. as we passed bridal veil falls, we decided to see if we could score parking, and lo and behold, we did! so, we hopped out for a quick walk up to the falls.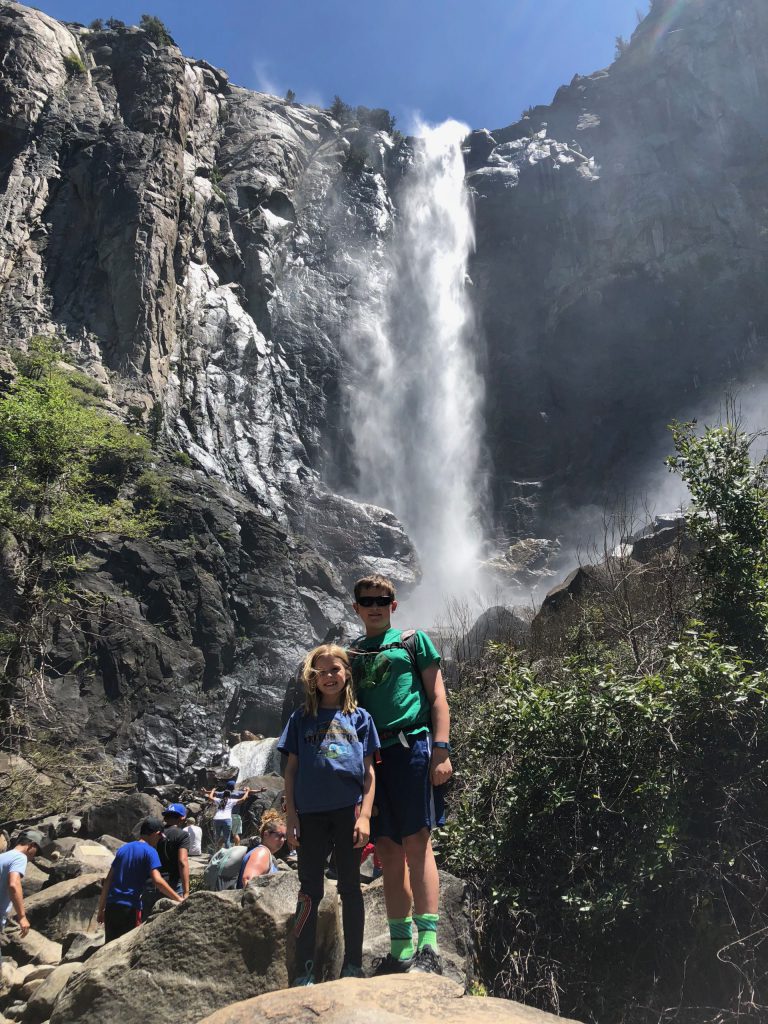 it was pretty crowded and sort of annoying. the trail just ends, so everyone is kind of clustered in one area. you know. except the people that climb all up in the rocks and ruin everyone's pictures. but whatevs.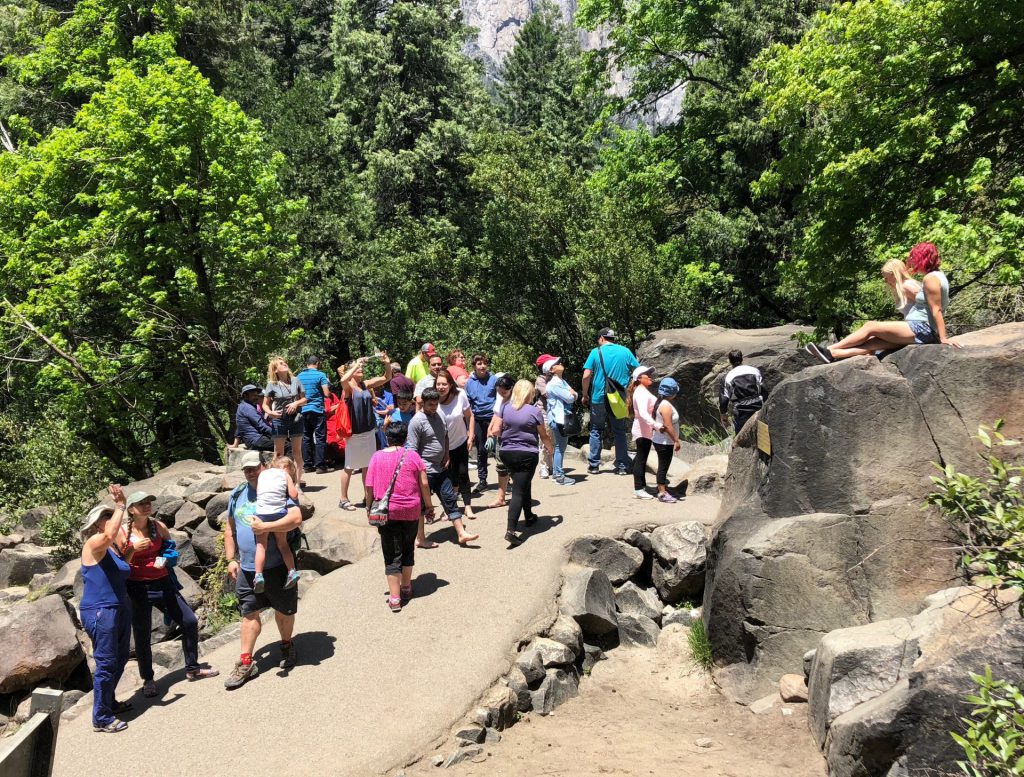 we climbed around on some of the side rocks for a few, before heading back down. the lidkids aren't super impressed with waterfalls.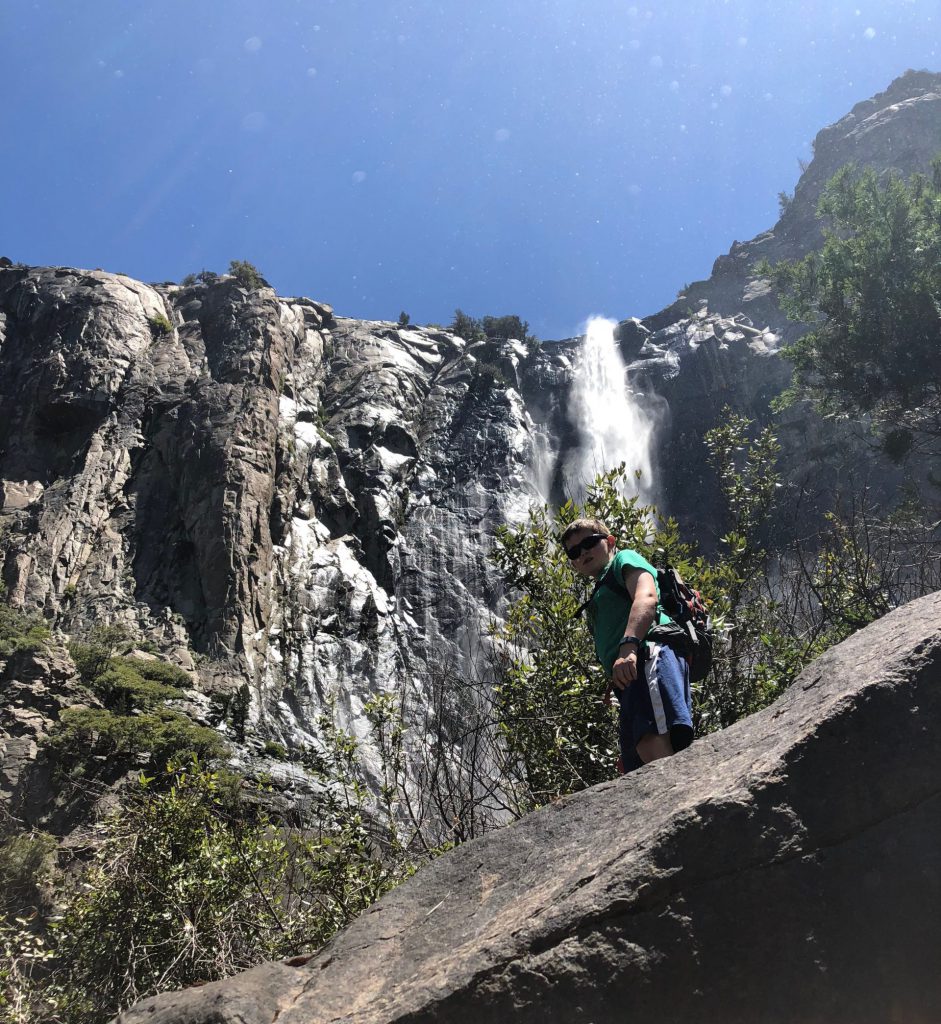 one more pic for the road.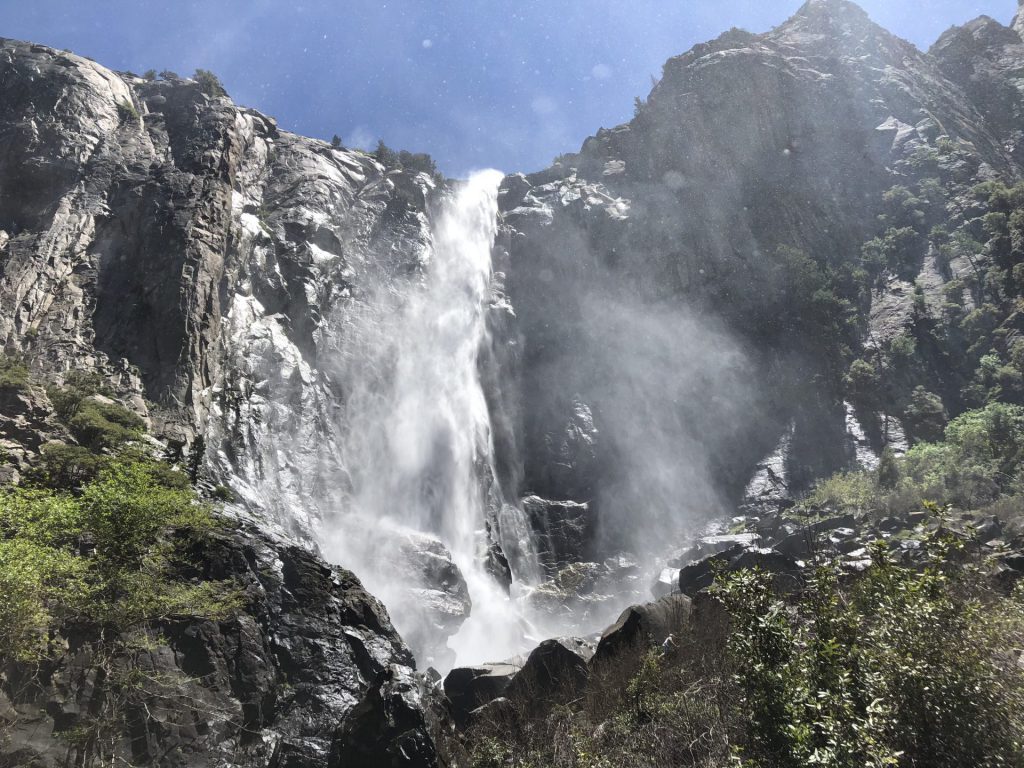 on the way out, we had a collective grumble about all of the graffiti on fallen logs along the trail. stupid humans.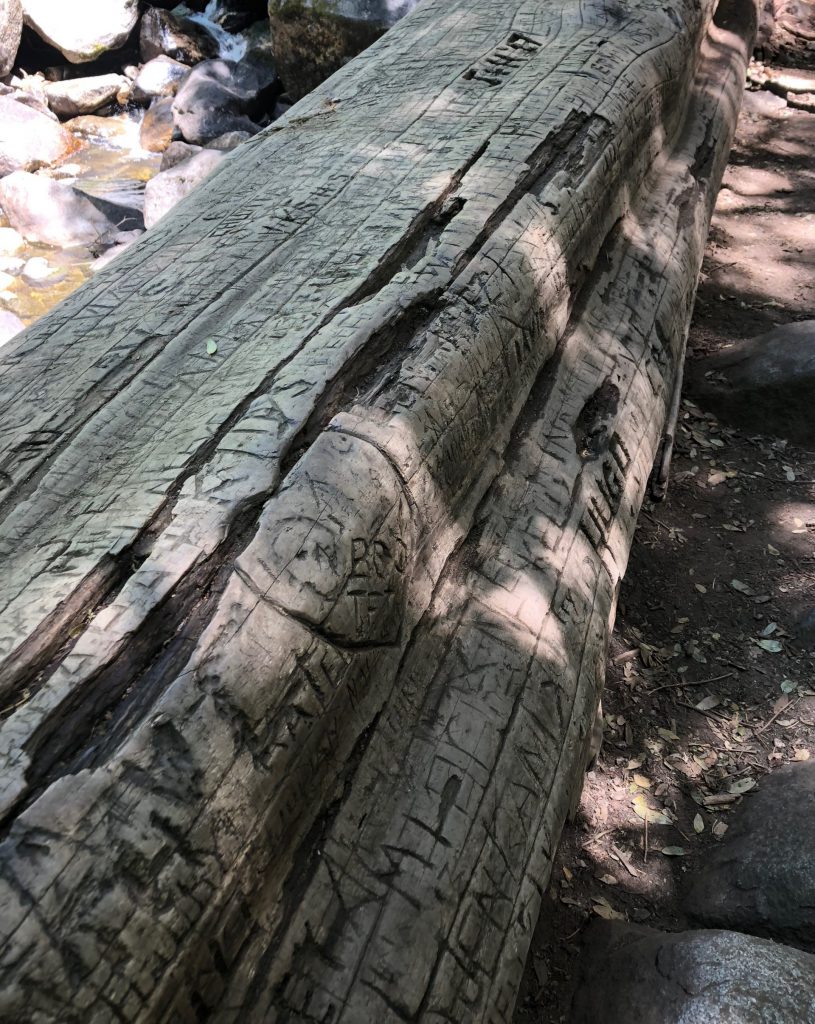 we made the executive decision that we would absolutely not be going into the park over the weekend. instead, we went to the nearest town and stocked up groceries, which meant a new pile of bacon to be cooked up.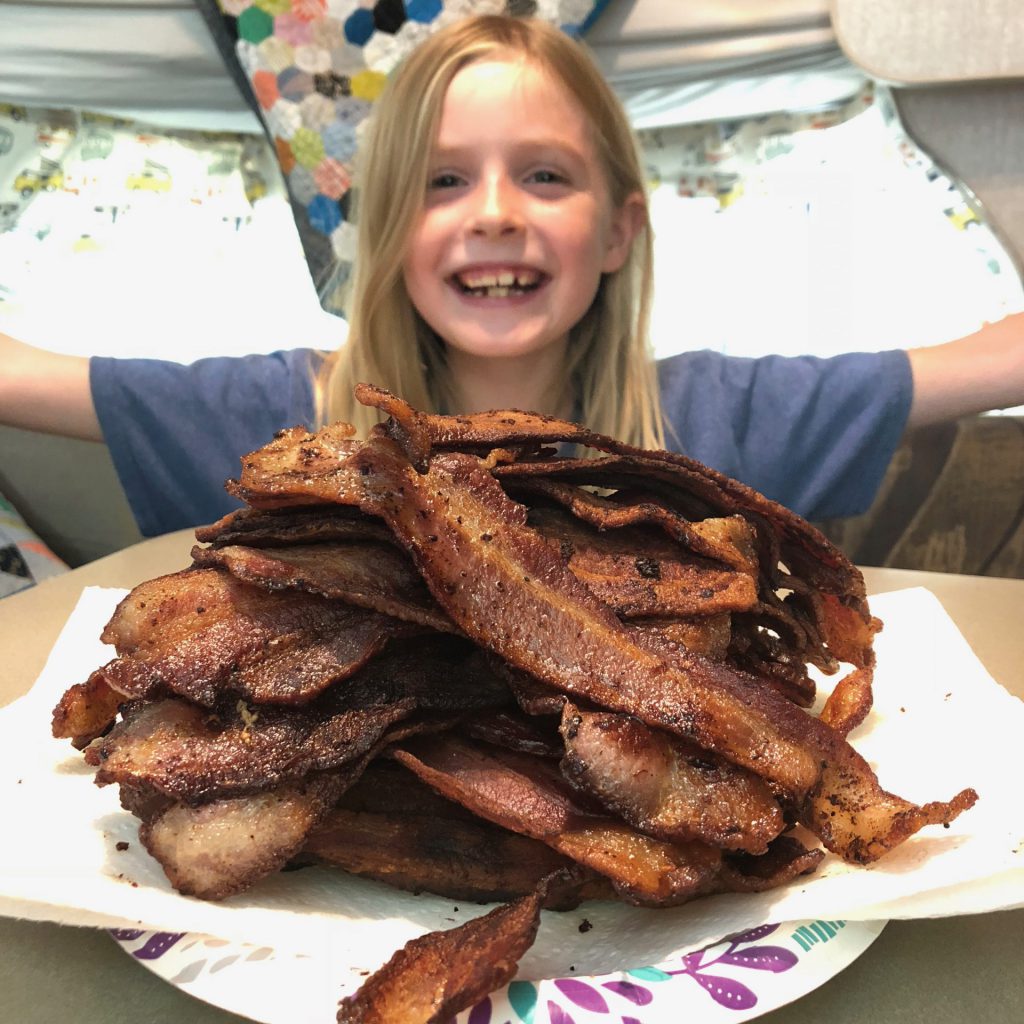 and we participated in activities around the campground. like s'mores.

on sunday, we drove over to a nearby fancy pants lodge, where we ate lunch and then bummed some wifi for awhile. the kids updated all of their apps and played all their games and texted all their friends. i instagrammed mostly. and texted friends. and derek made sure that this place was a viable option for getting some work done the rest of the week.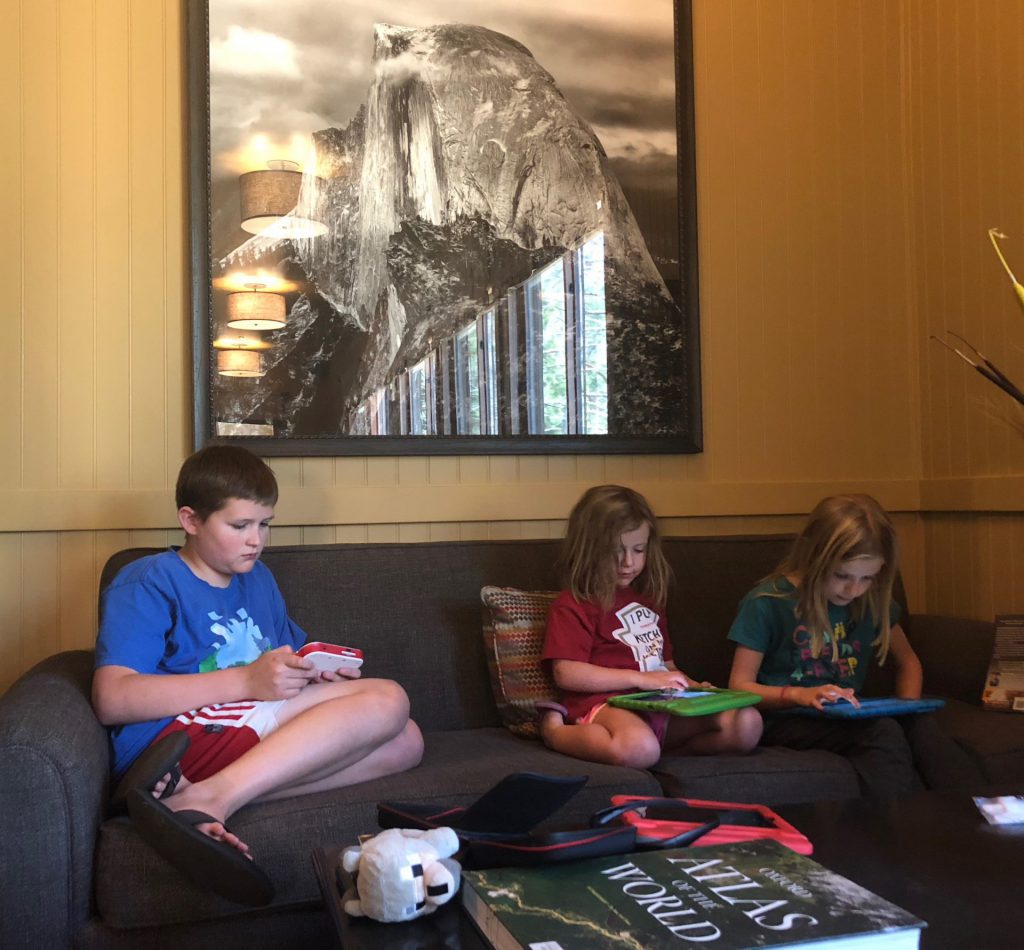 when we arrived back at the campground, i was pleasantly surprised with a package from my old nc pal (and fellow ex-western new yorker), jude. i had mentioned to her that i wanted a letterboard that would fit in the camper and she found this little guy and surprised me with it. if you still read my blog, thanks jude!!!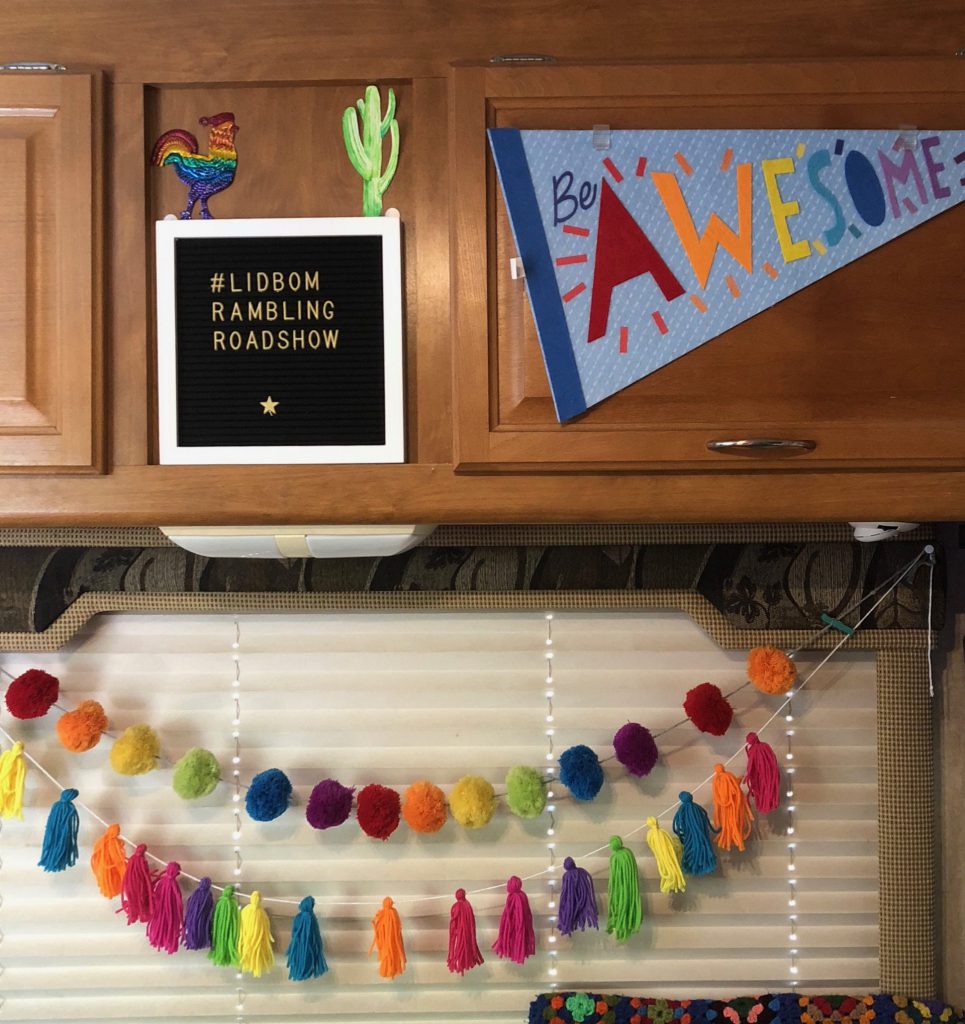 since derek took the car to work everyday the next week, we just hung around the campground. (and the rest of this post will mostly be about that). at some point, we would walk over to the rec lodge to hang out and play games and just be out of the camper. on one of the days, hazel reported to me that there was a lizard behind the toy box in the kids play area. a staff member came out and caught it and they looked it up in a book and i totally forgot what kind it was, but it had a cool blue belly and was actually pregnant. so, yay nature.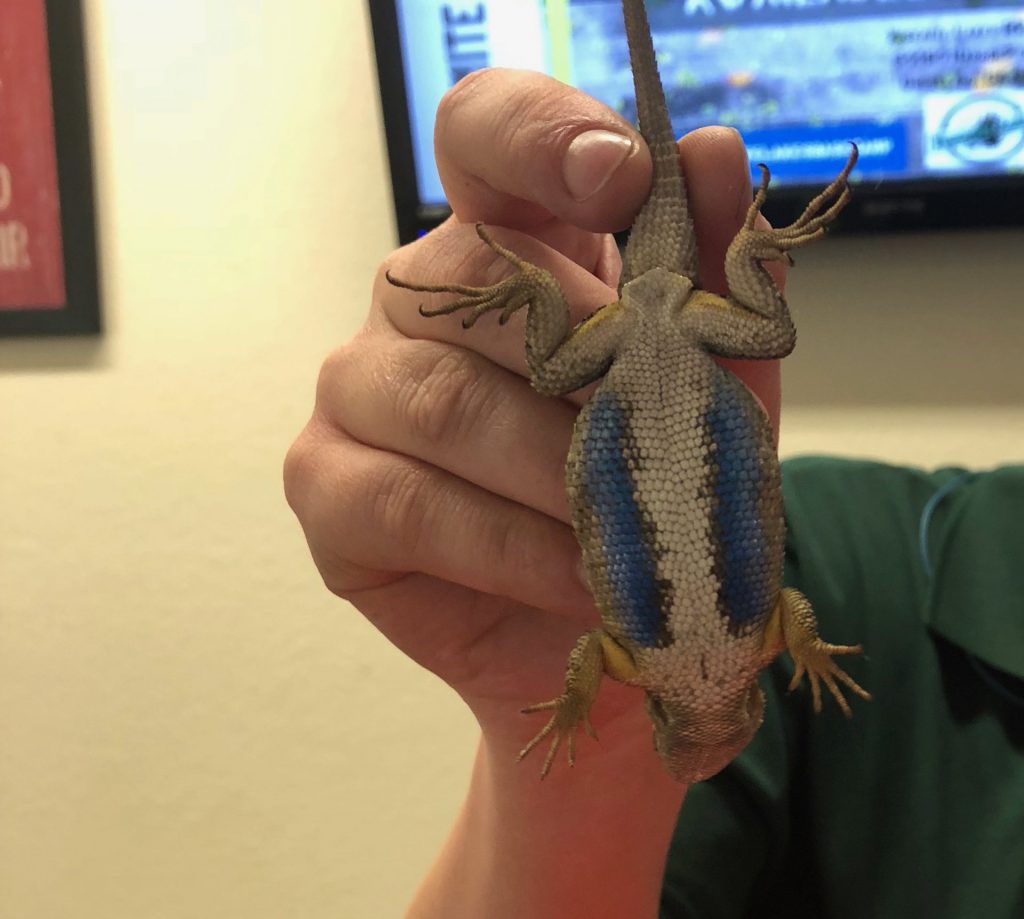 back at the camper, we did all the downtime camper things. like paint.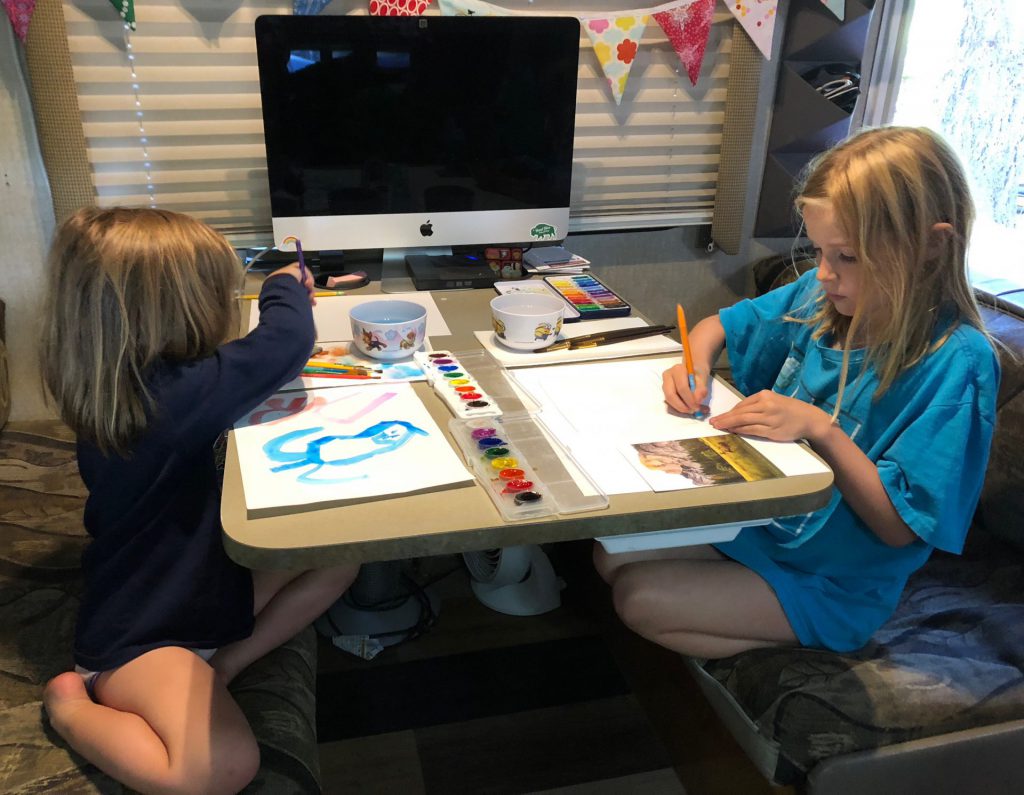 anna painted this fantastic likeness of half dome.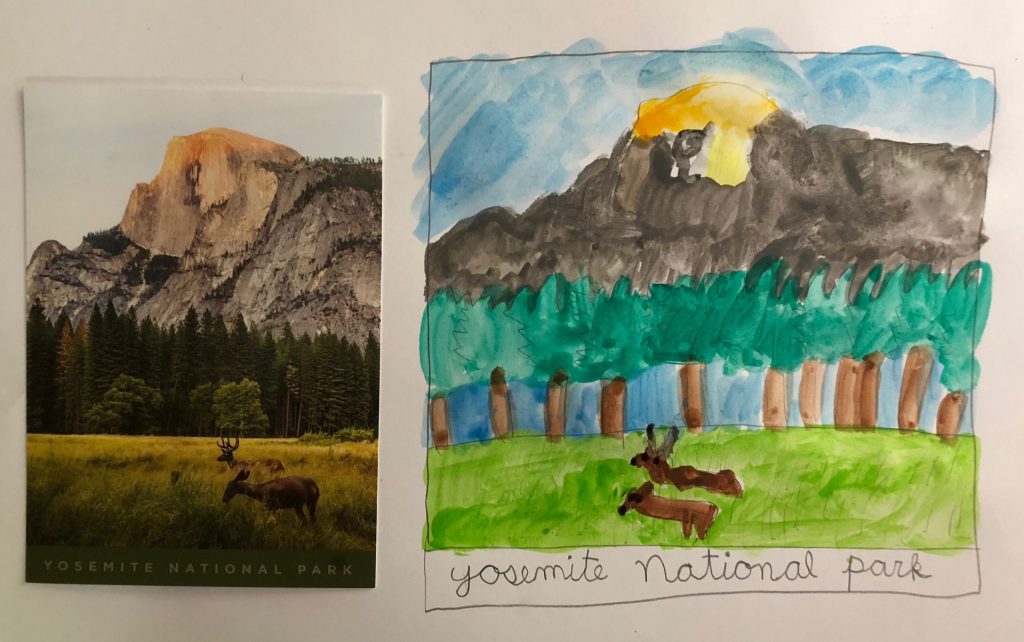 and hazel painted, um, this.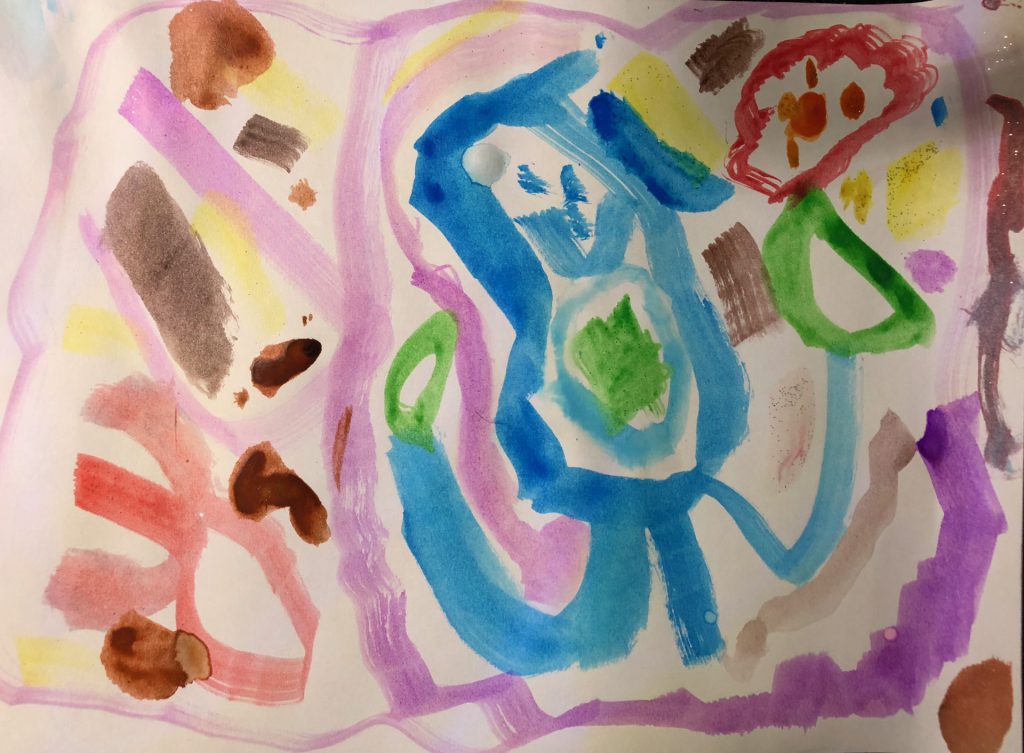 during another trip to the lodge, we took hazel's trains. we had a LOT of space to set up and these two had a blast making up some random thomas the train adventure to reenact.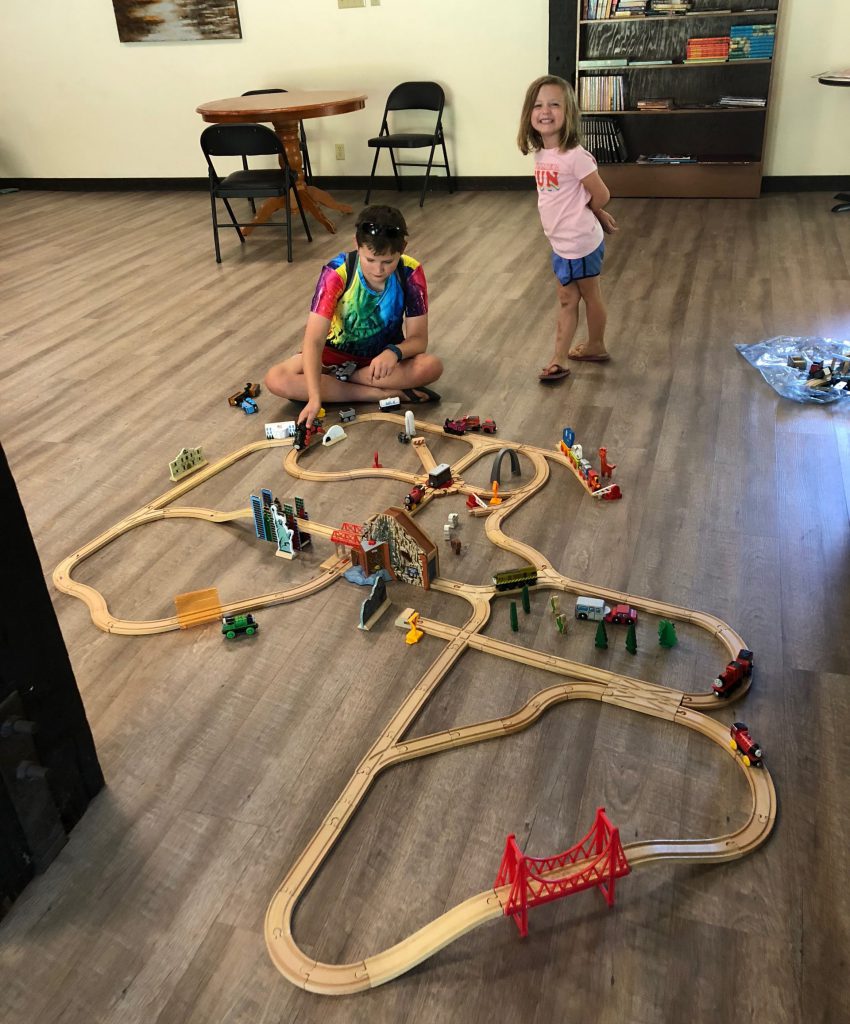 we scored the us landmarks train set on craigslist while we were in winston before we left to head west. i have definitely gotten my moneys worth out of it.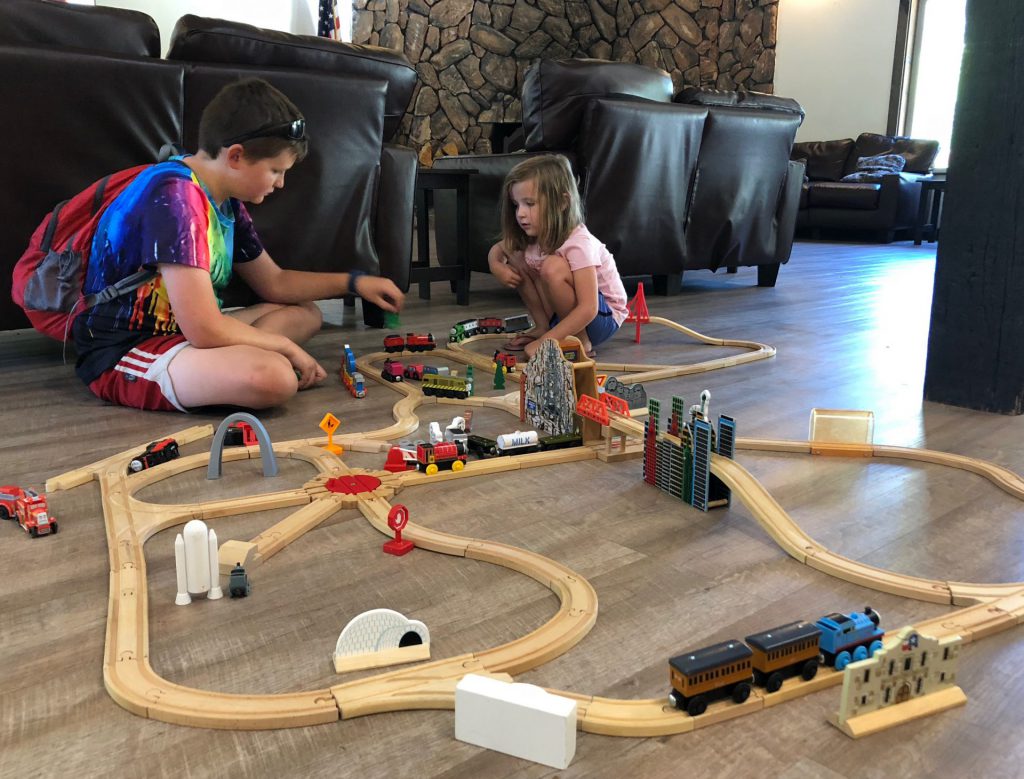 after derek got off work one day, for our last actual adventure in yosemite national park, we took a drive to "tunnel view" to check out the sunset.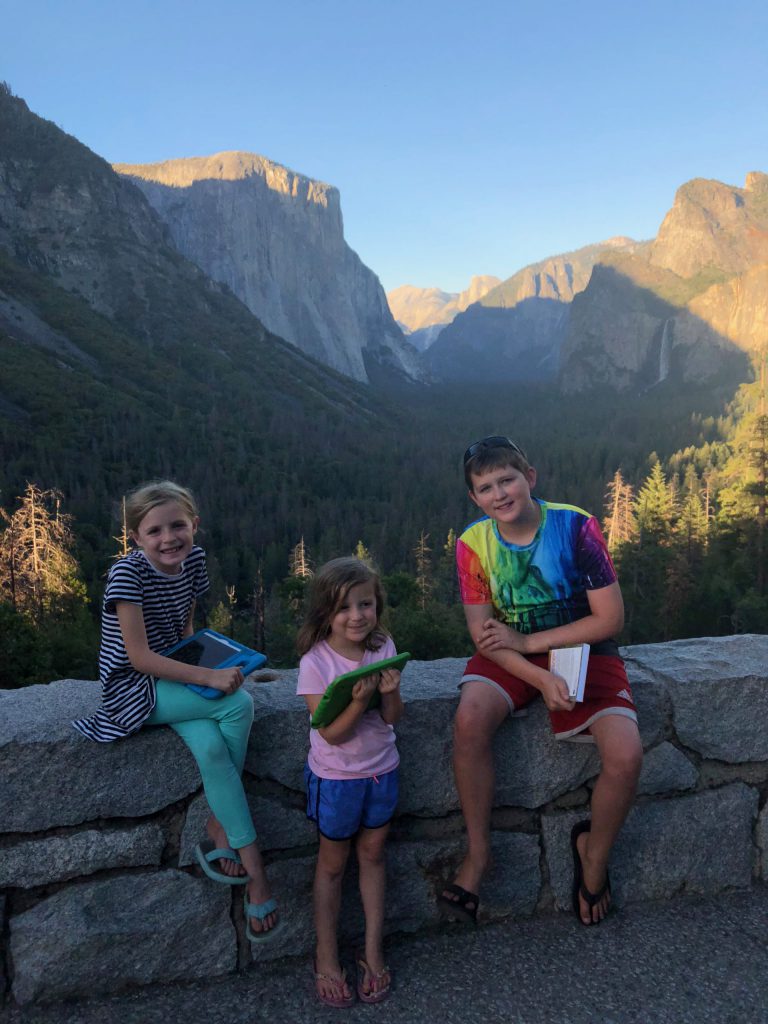 supposedly, as the sun gets lower, half dome starts to appear to light up a golden yellow color. i guess it sort of did. but you be the judge. here's the picture when we got there, followed by the pic as the sun set.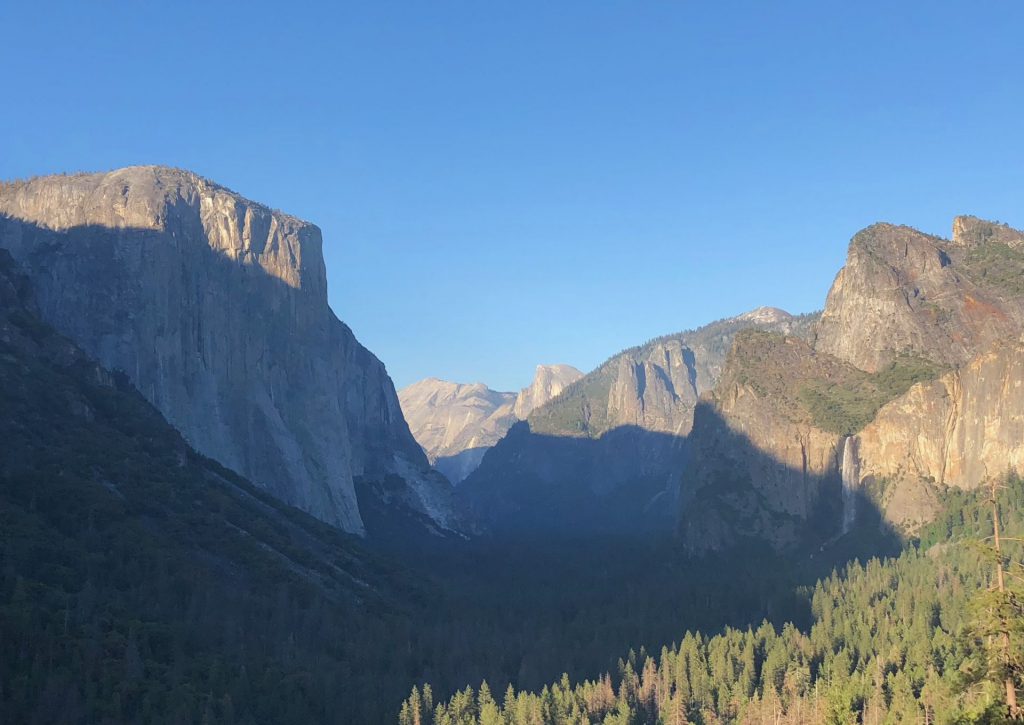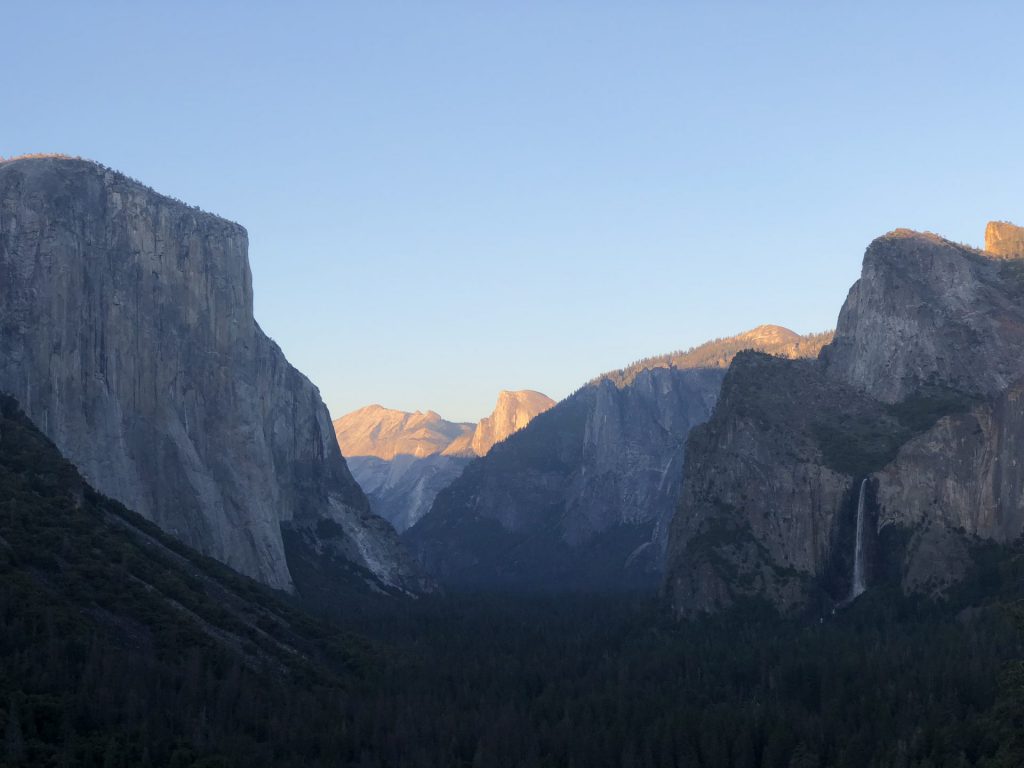 another lodge day. guess who. which was actually our game. that we never played. so i donated it to the campground. and then we checked it out to play. because kids.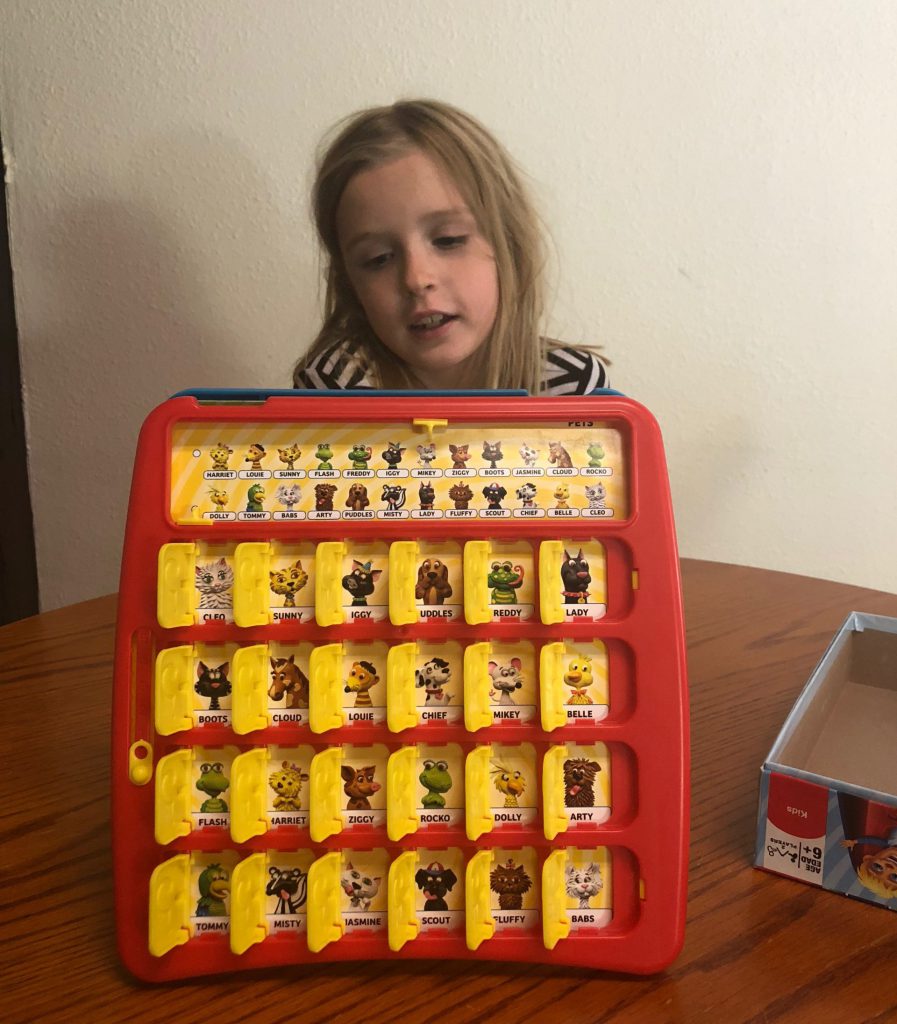 floor scrubber extraordinaire.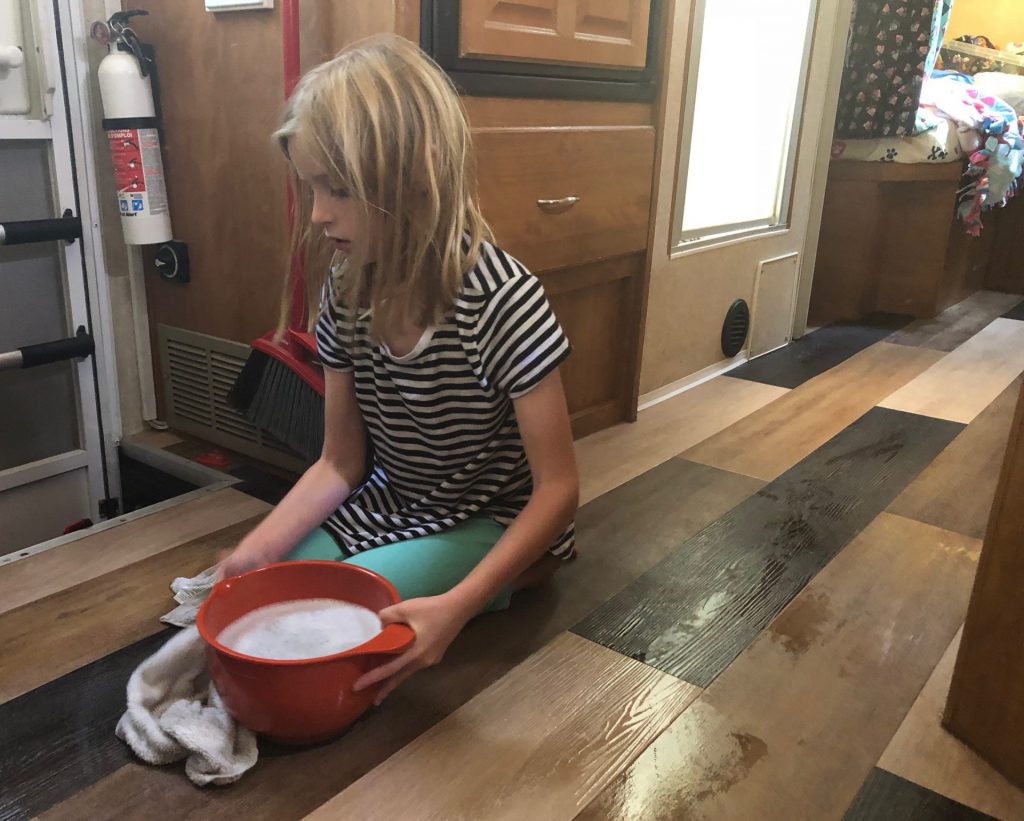 we decided that us hanging at the camper while derek was gone all day working was sort of the worst. we called ahead to the next place and they told us that we could come early, so on thursday afternoon, when derek got home, we left yosemite. i feel like we did a lot but left so many things that we never got to. but there's a fine line we walk. between wearing out kids. and dealing with giant hordes of people. and doing the epic things. and driving and finding parking. it's a complicated equation.