our final day in san francisco is a tale of two separate adventures. after we were up and fed and ready to take on the day, we split up. i headed to downtown, all by my lonesome, to check out the sf museum of modern art. derek and the kids hit up the exploratorium at pier 15.
so. first up. me.
here i am, in the wee hours of the morning, with the street car to myself.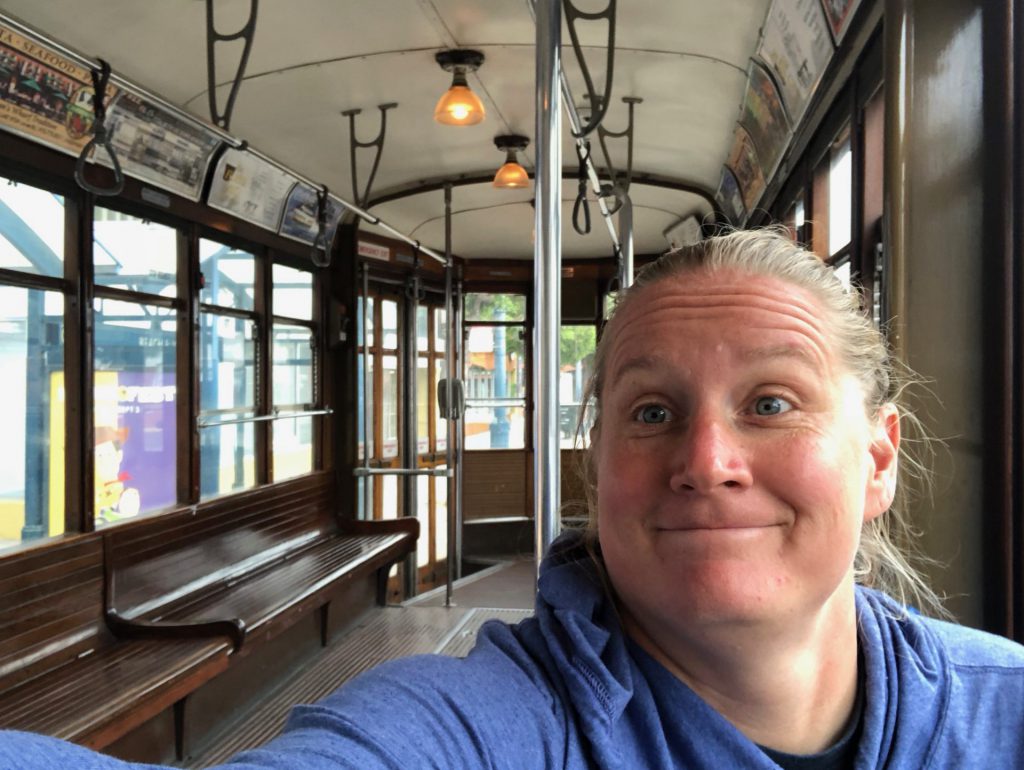 i arrived at sfmoma just in time to get tickets to the rene magritte special exhibit tour at 10:30. i had about 10 minutes to kill, so i strolled through some nearby exhibits. i took a few pictures, but i rather enjoyed just looking at the art and reading about it, versus trying to document it all. but, here's some stuff i snapped.
cool, 3d art.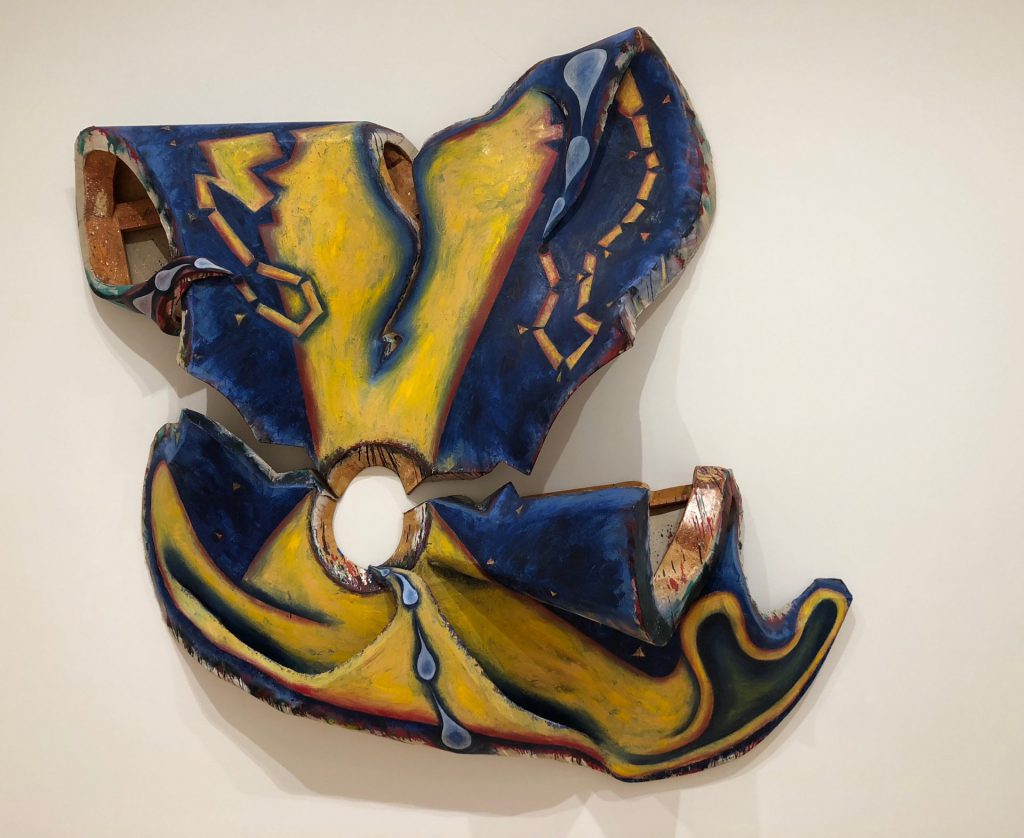 i liked these colors. :).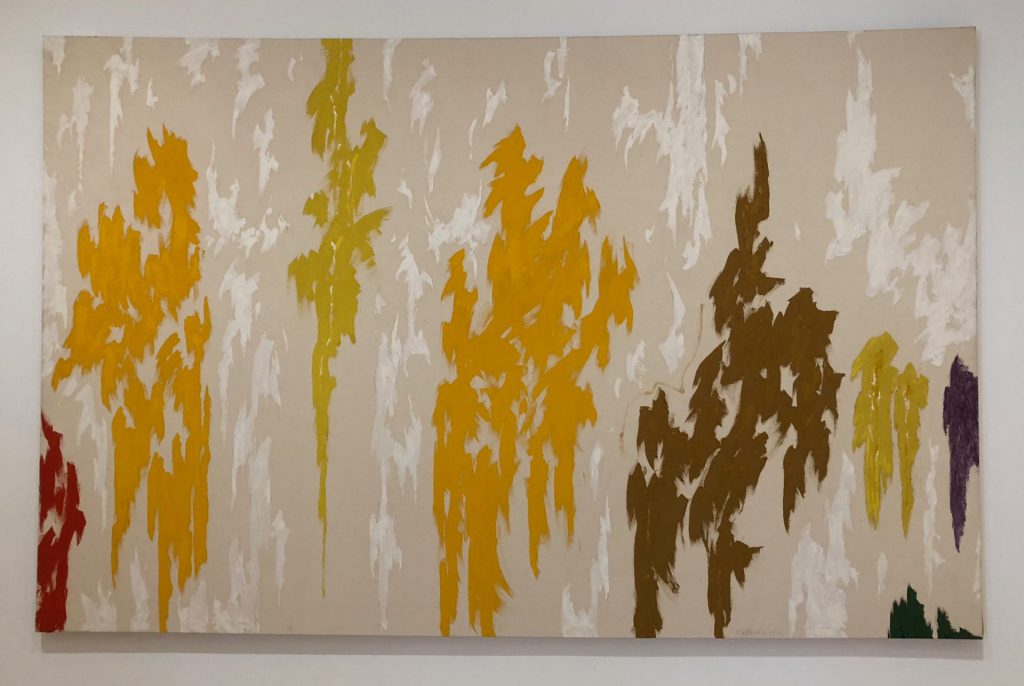 and obviously, i'm a fan of rainbows.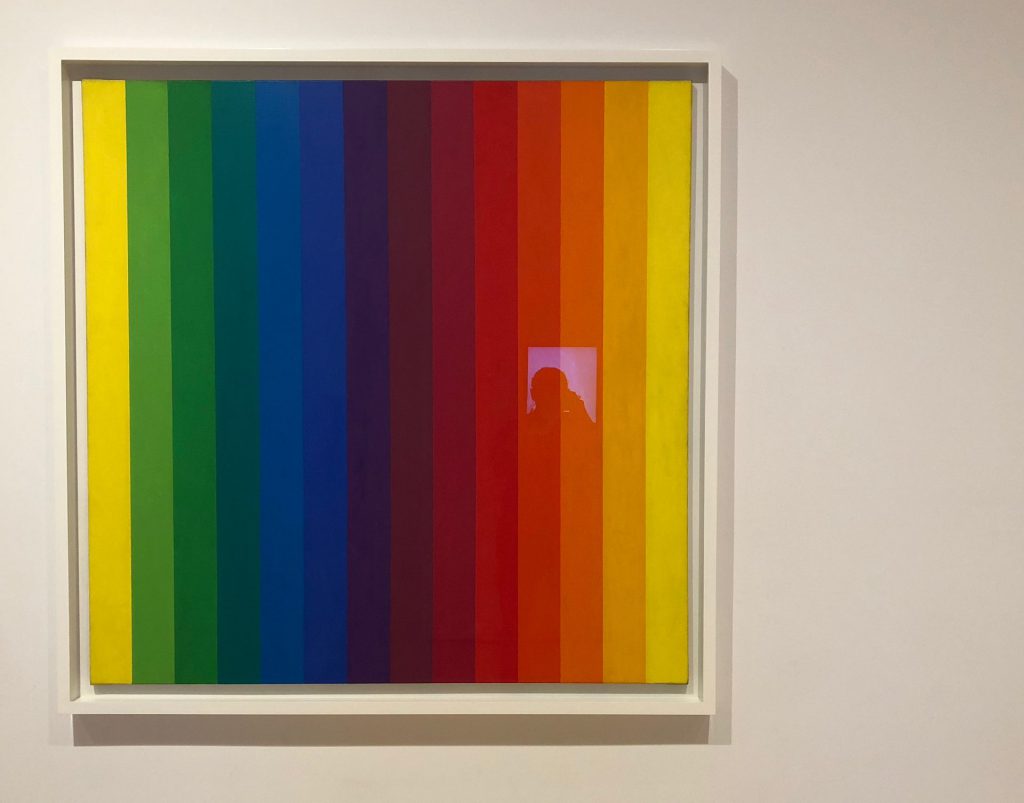 magritte is mostly known for his surreal works, like this bowler hat guy with a floating apple obscuring his face.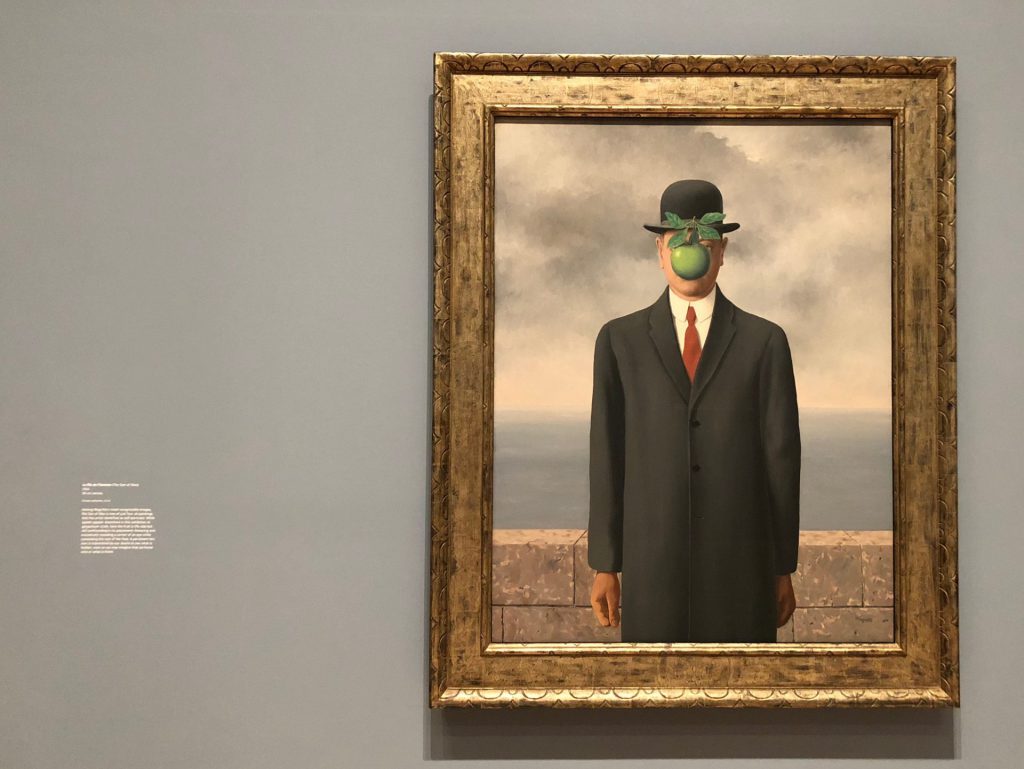 wall of magritte.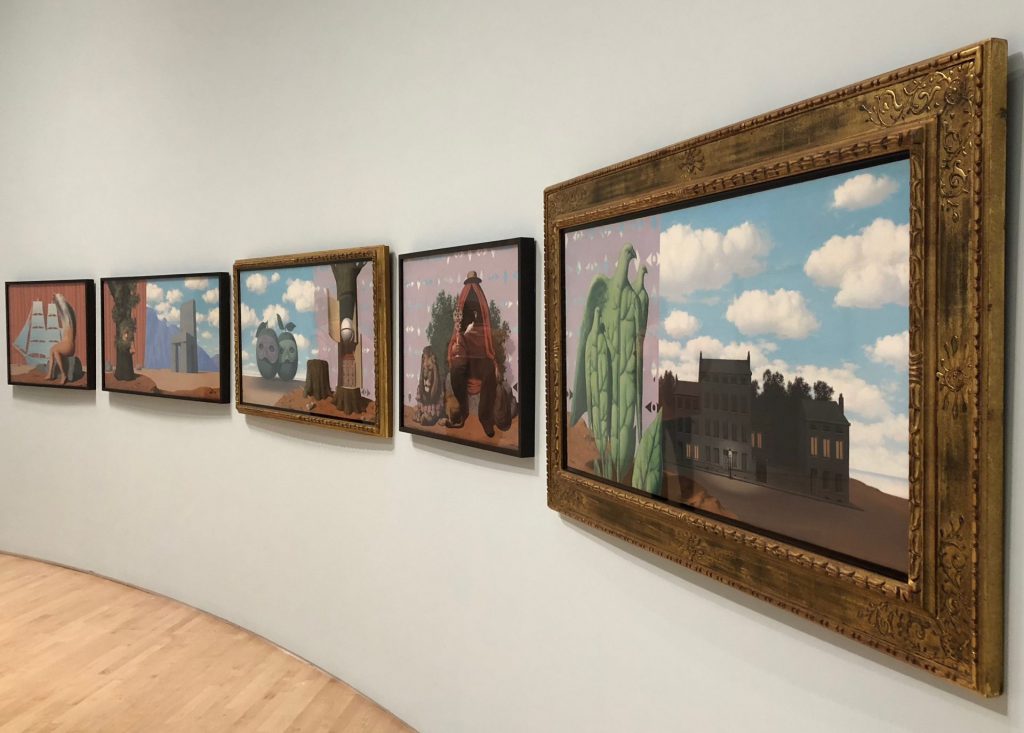 i think this inspired the sharkgirl sculpture in buffalo?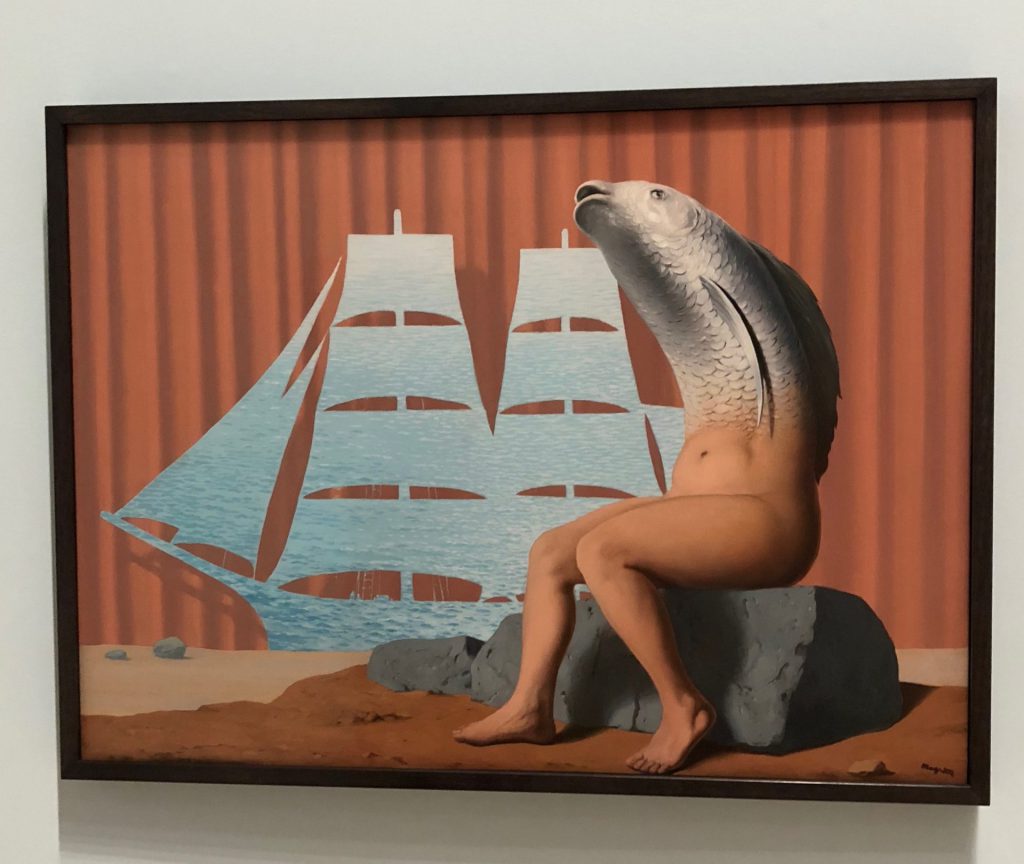 after magritte, i wandered around a bit. there was some work being done in some spots and i was trying to avoid a school group. so. here's some more of what i saw.
warhol.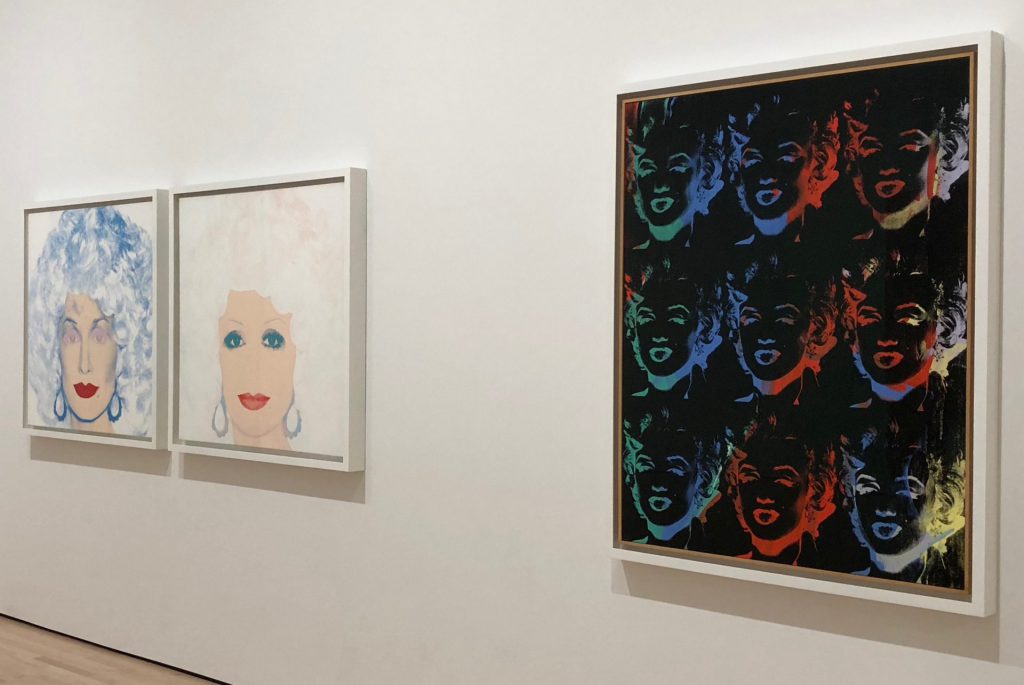 fun abstract stuff.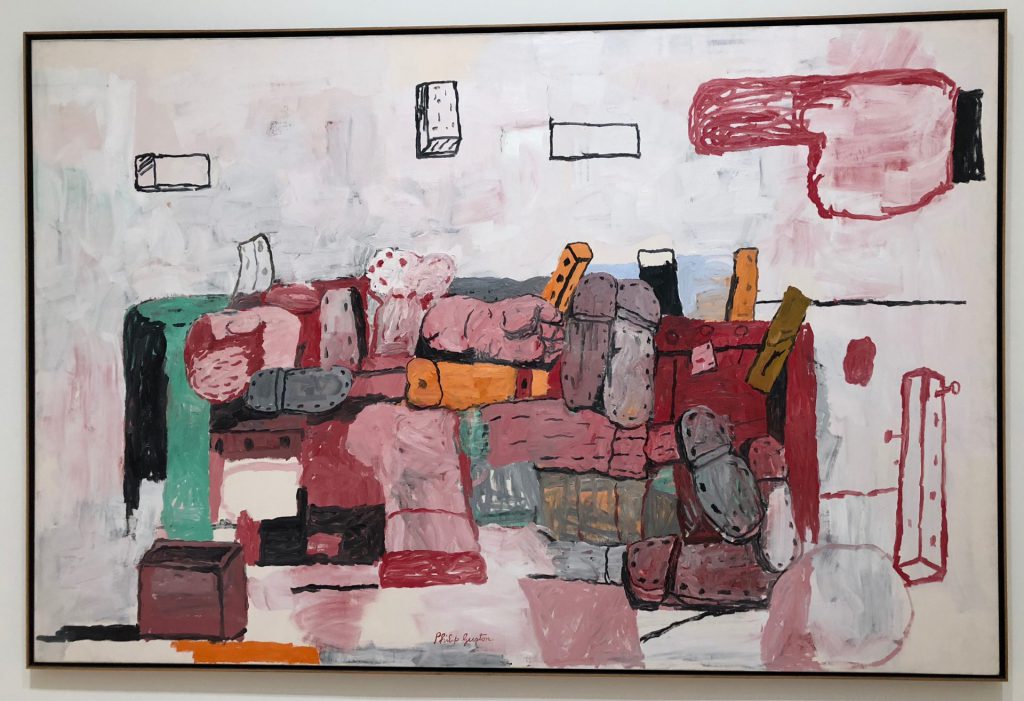 portraits made from collages of colorful spirals.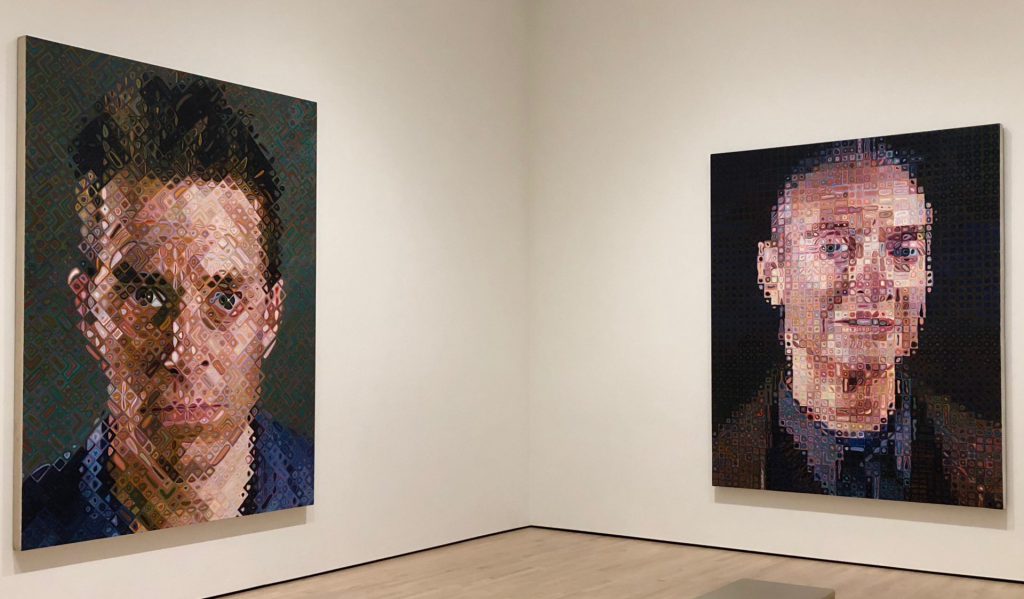 stripey room selfie.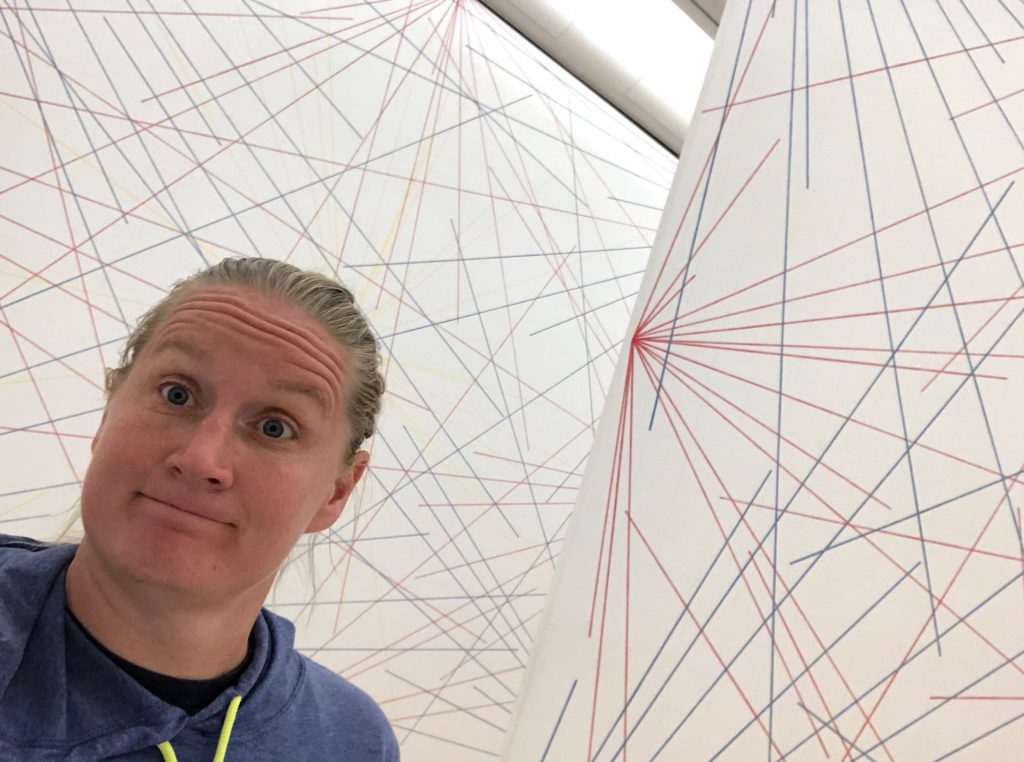 and this. sort of one of my faves. not from an art standpoint. but math. it is a representation of every permutation of the edges of a cube, with between one to nine missing sections. there were 3d models on the floor. and drawings on the wall corresponding to the rows. it was just cool. math and art. my favorite subjects, after pe and lunch.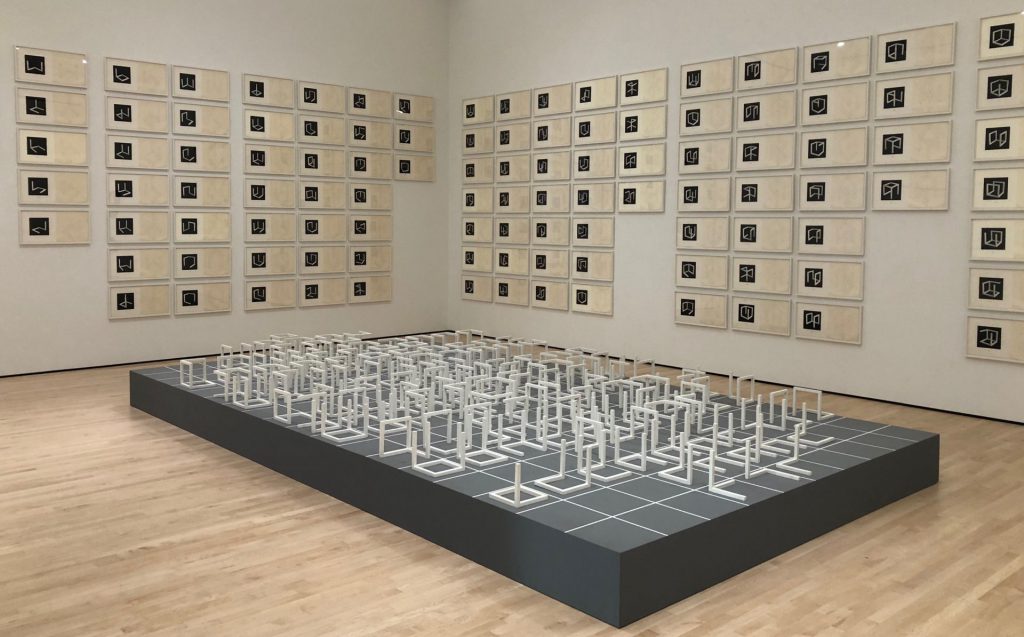 rainbow light room.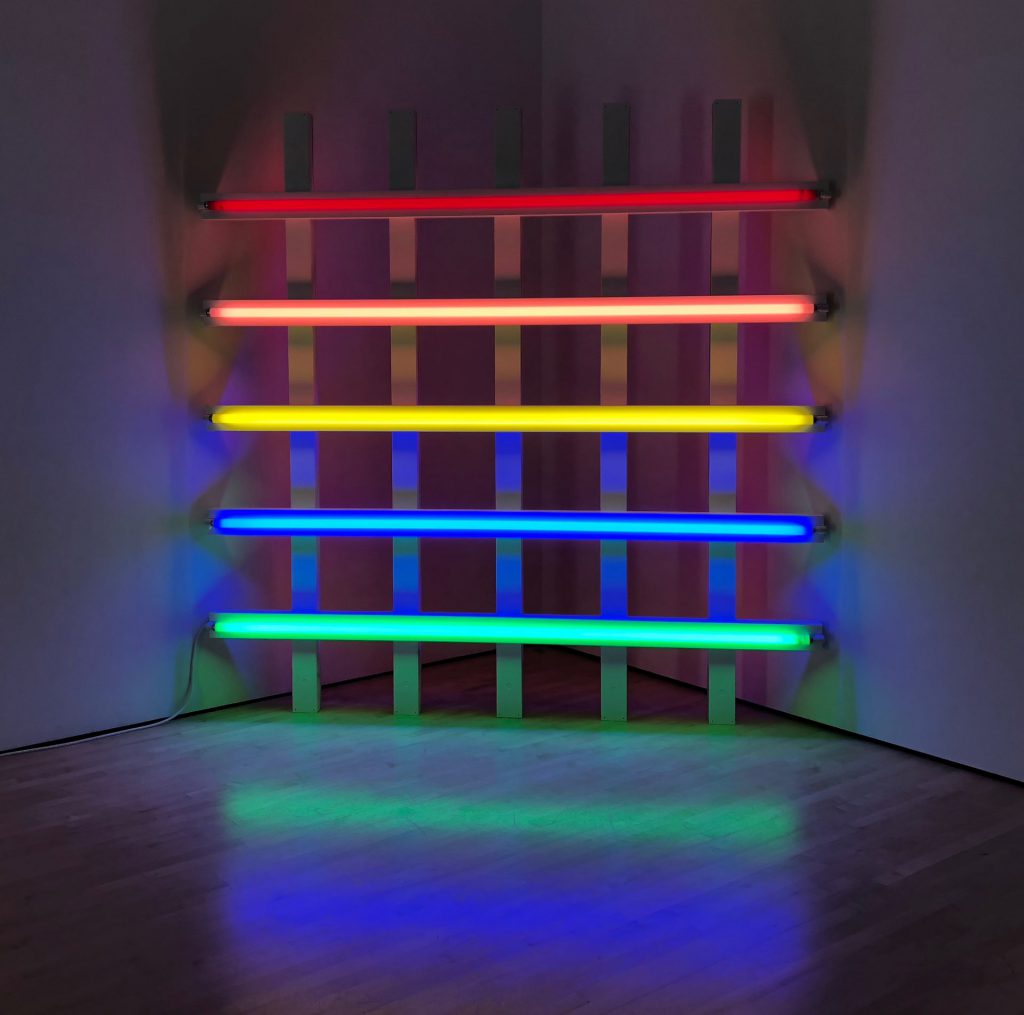 giant spider.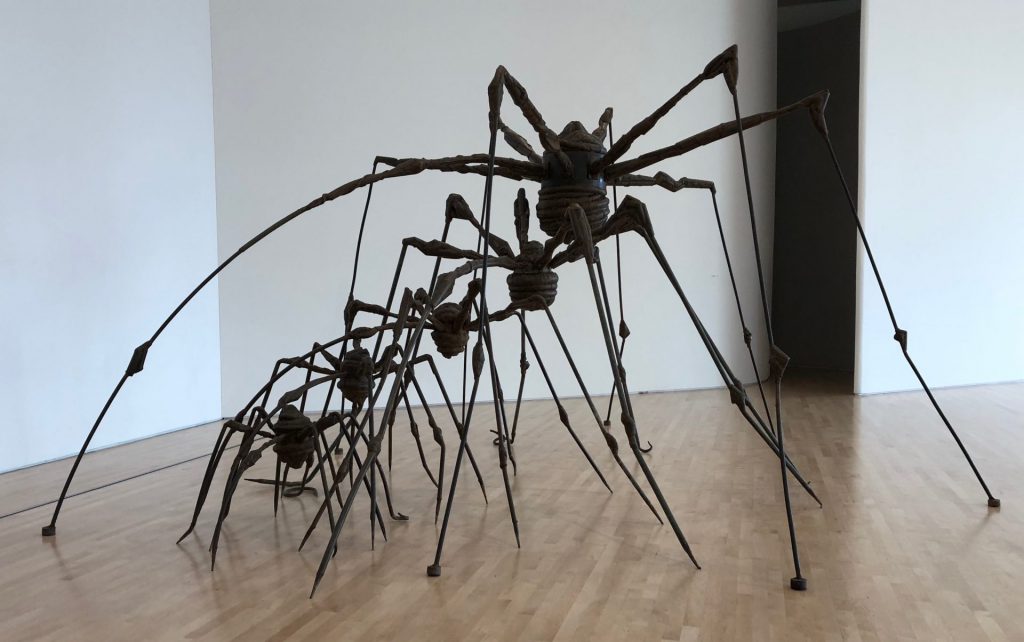 in the permanent exhibit, i found some of the best stuff. matisse.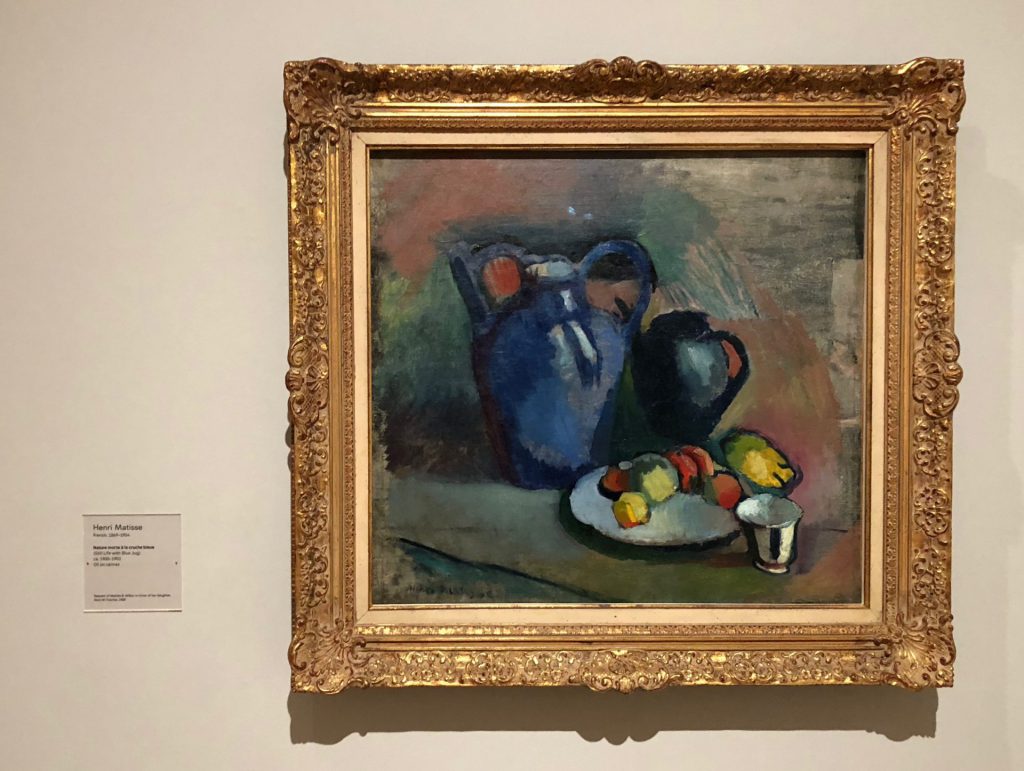 and when i came upon this robert bechtle painting of what looks like a 70s polaroid, i remembered that when derek and i came here in 2005, that bechtle was the special exhibit and his paintings were amazingly realistic.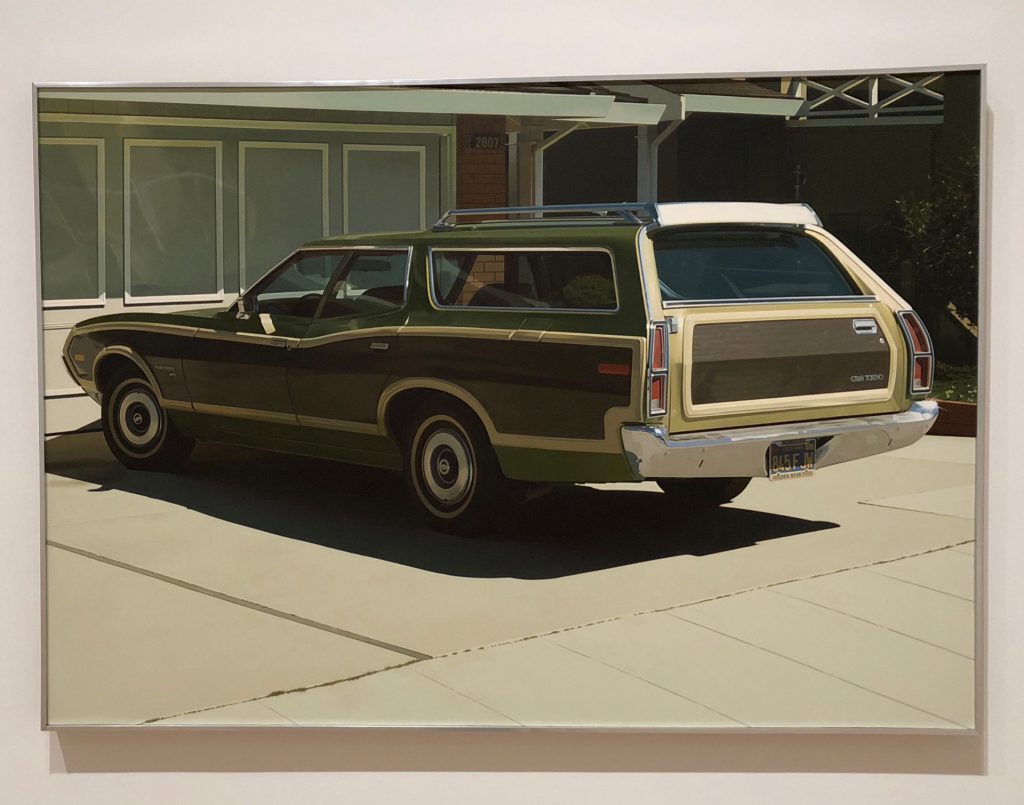 abstracty chunky art.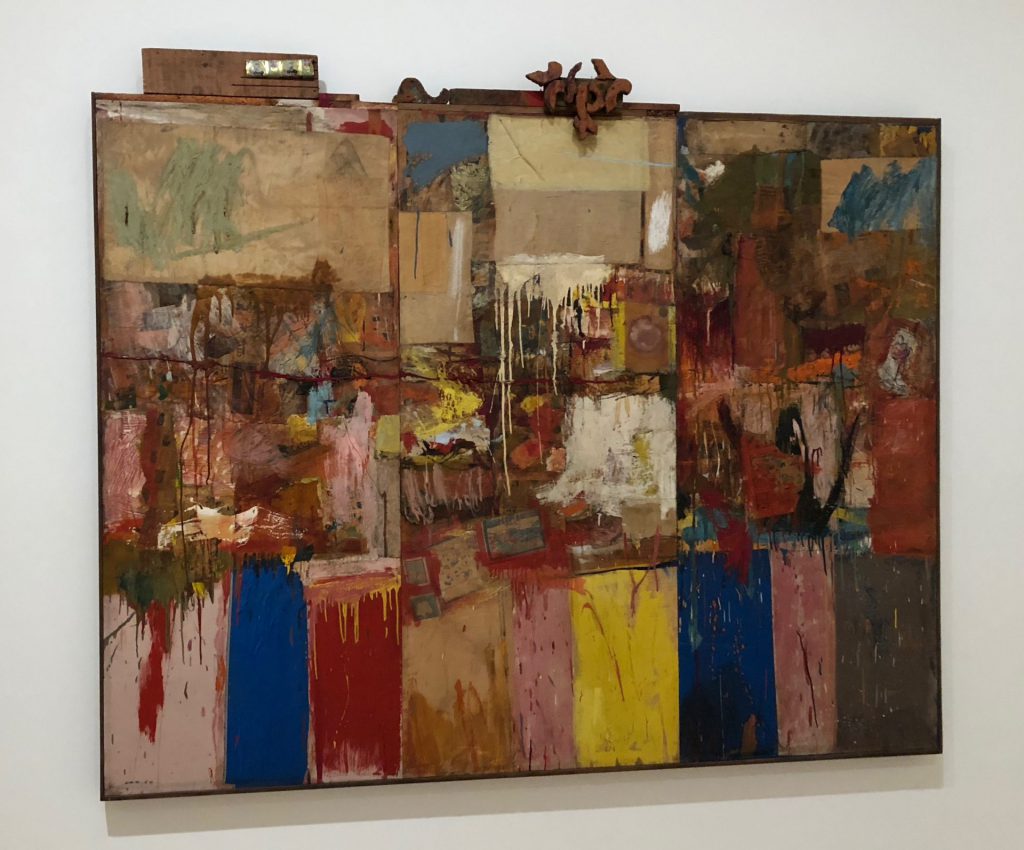 giant fabric cylinder art.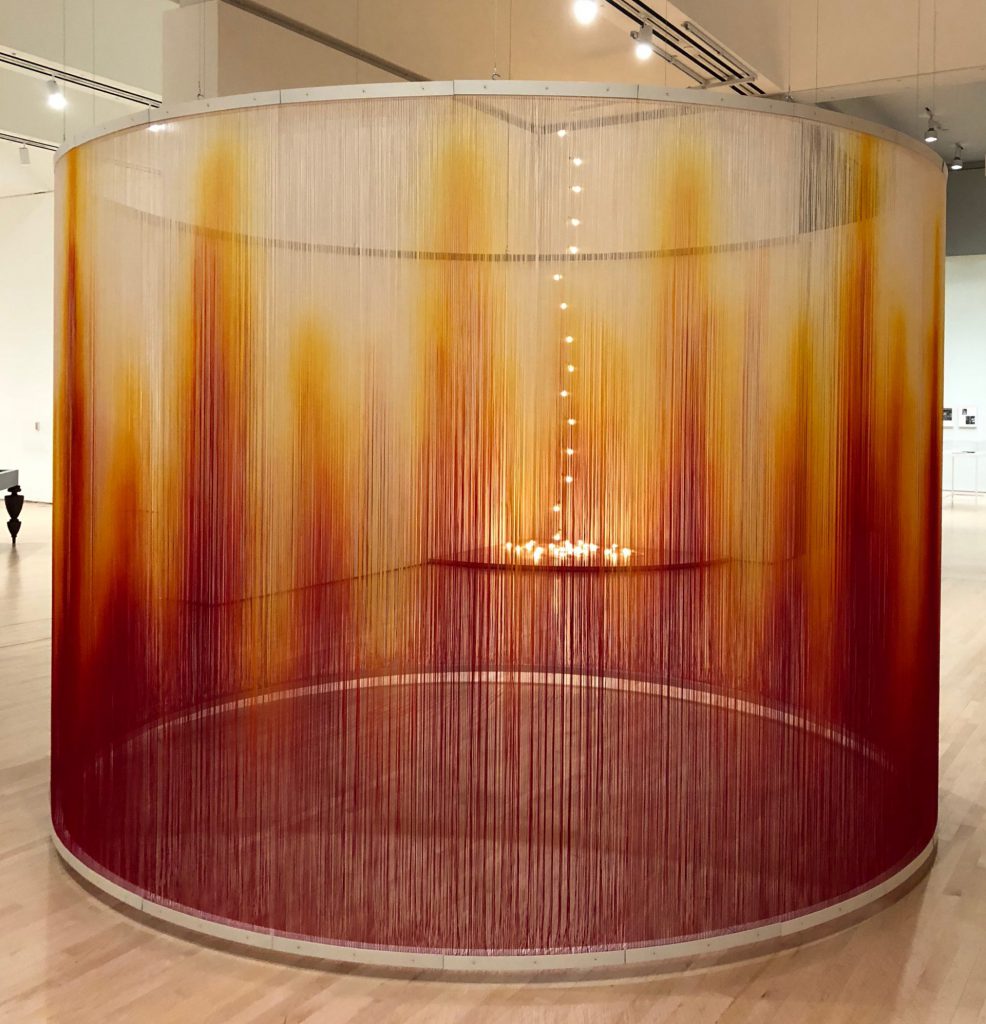 i planned to meet the fam at the science museum at 12:45, so derek and anna could go in the tactile dome exhibit. it ended up being almost the same length of time for me to walk there as to ride the street cars, so i hustled out of the museum around 12:15, leaving much left unseen, and walked over to the pier.
meanwhile…
derek and the kids had already ridden over for their morning of adventure.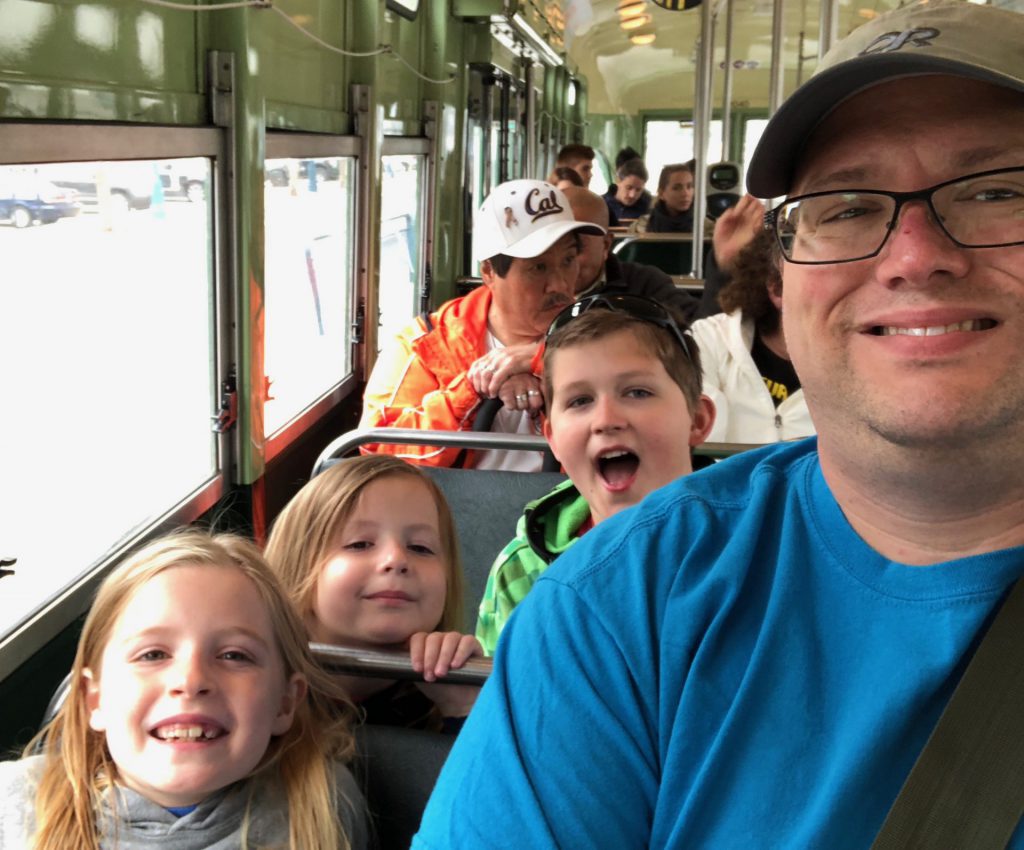 the exploratorium was included on our city pass and is rated one of the best science museums in the country or something.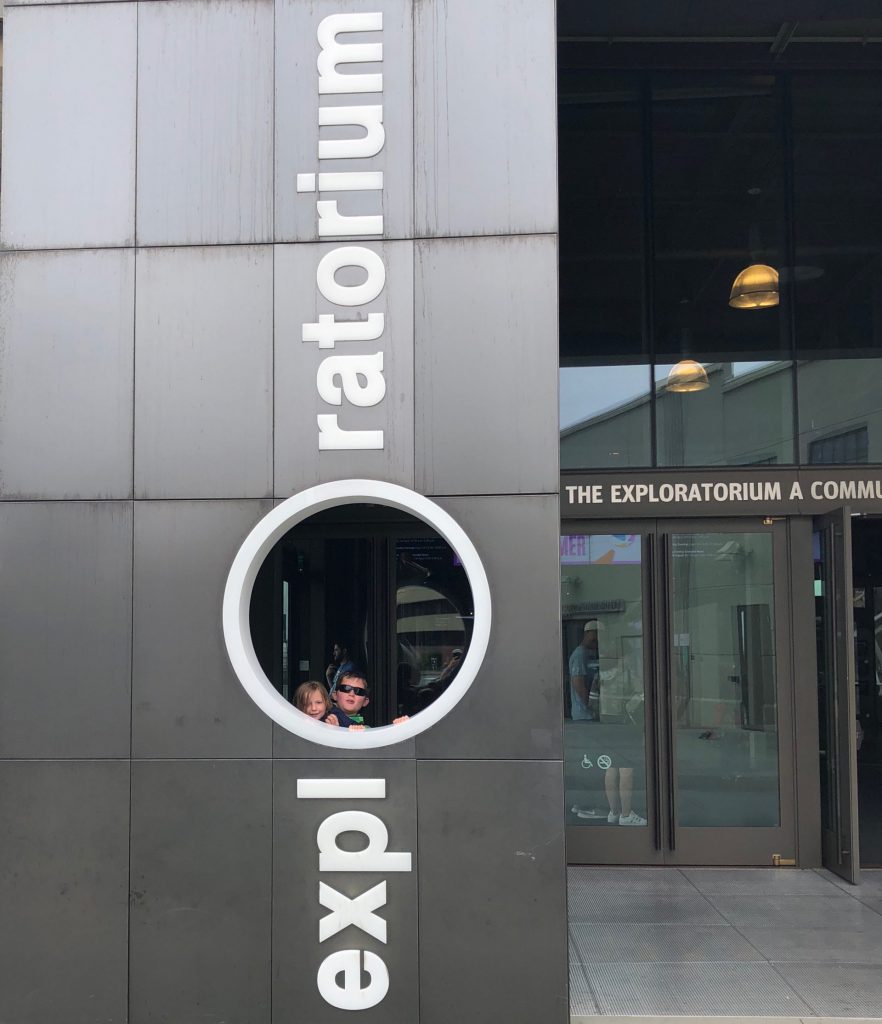 magnet stuff.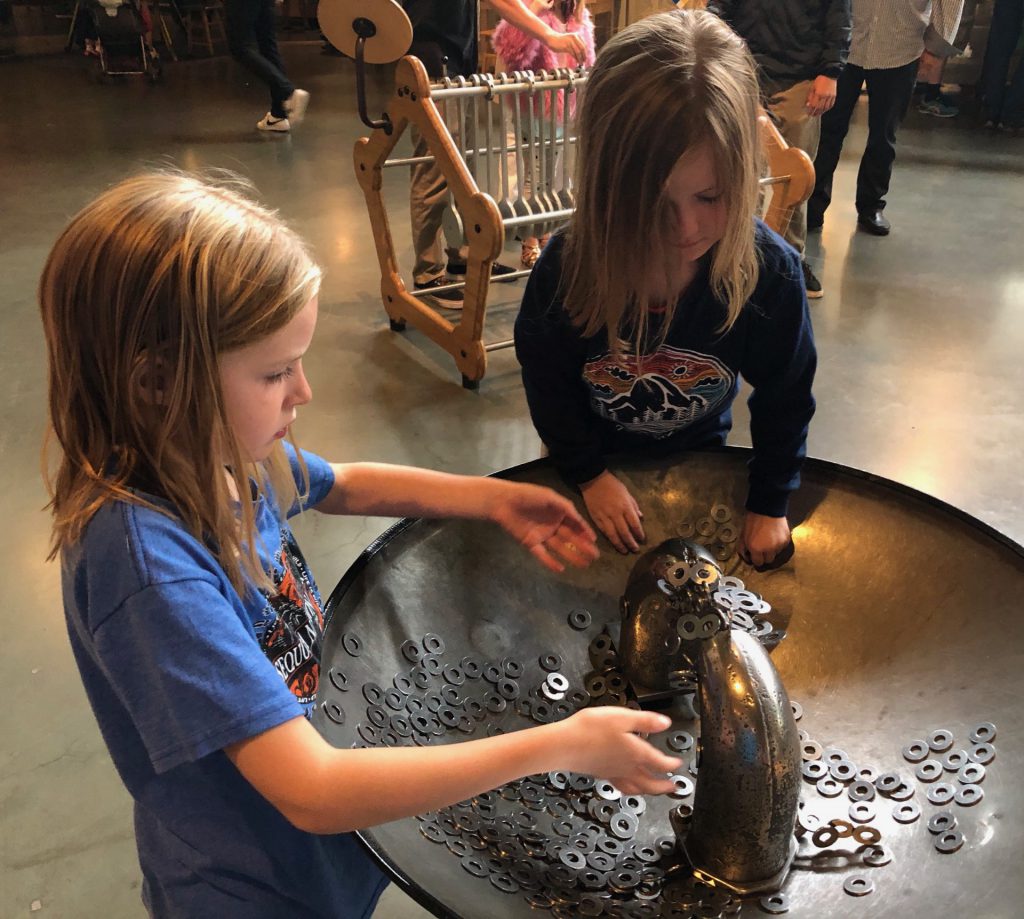 stop motion animation. always a lidkid fave. isaac is really into animation and movies and actors and all things cinema.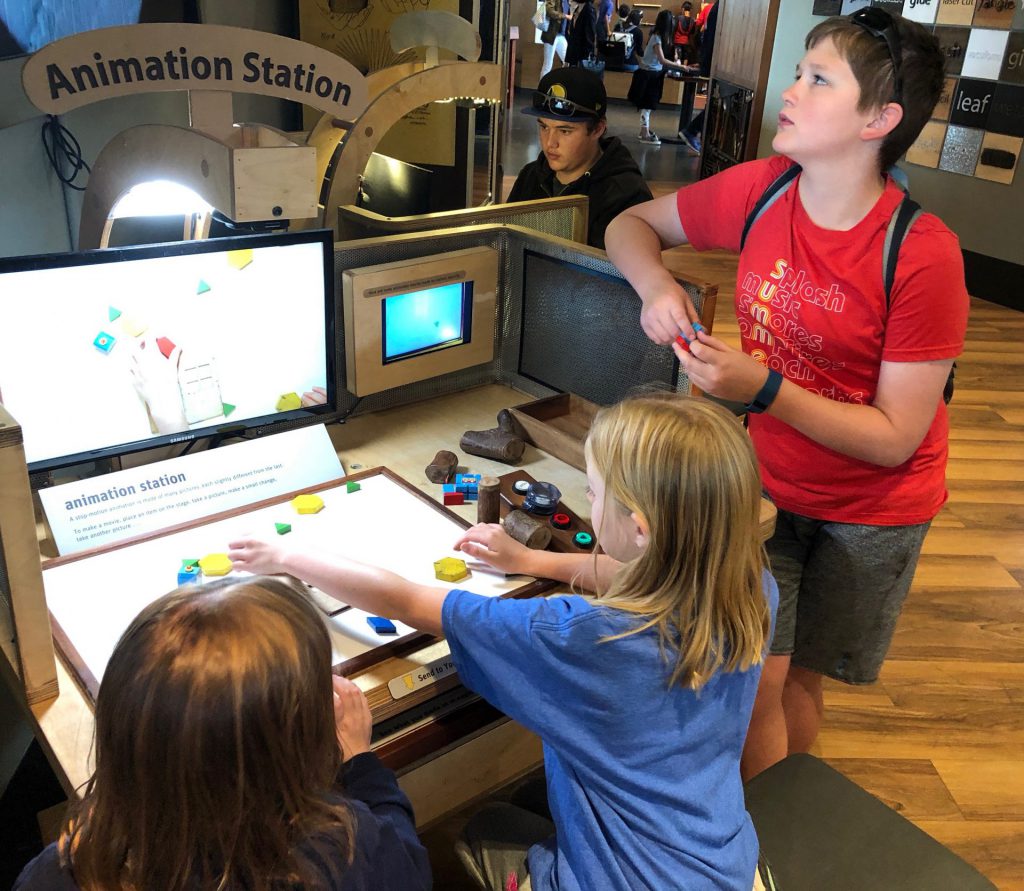 rainbow light fun.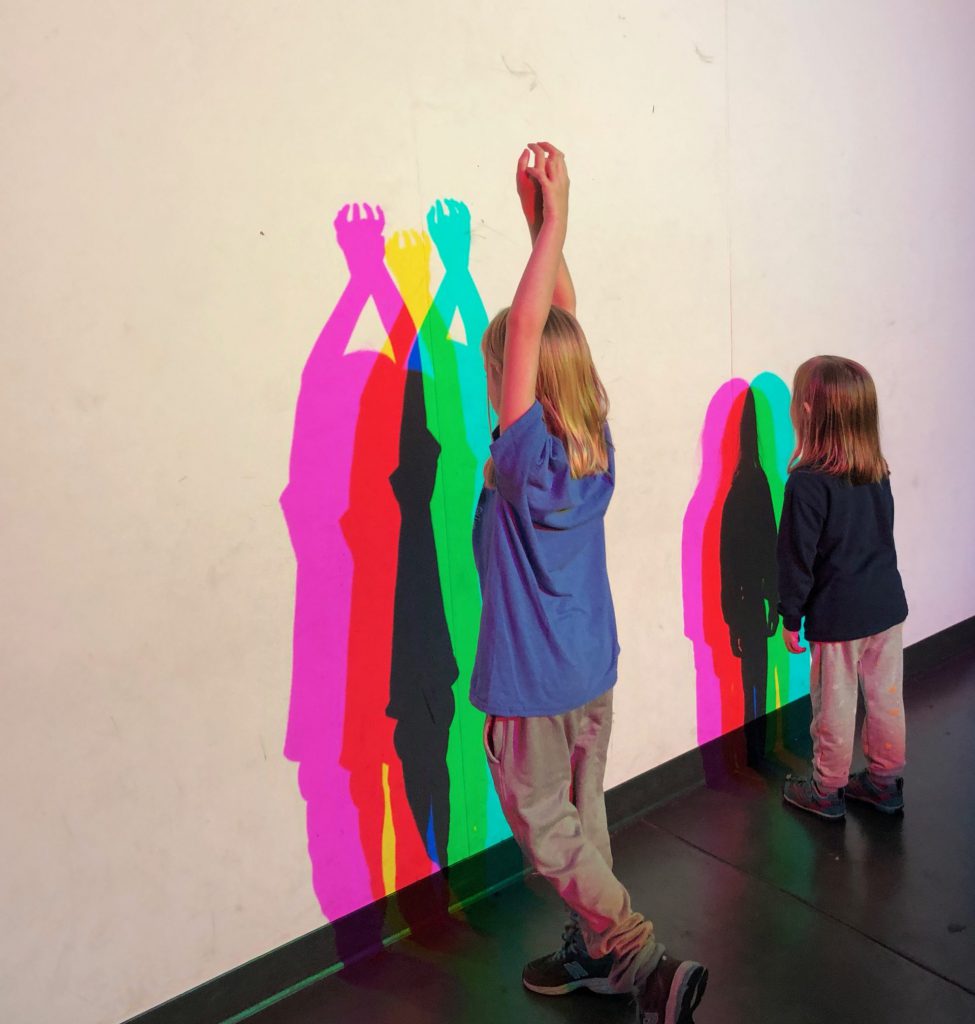 upside down mirror family pic.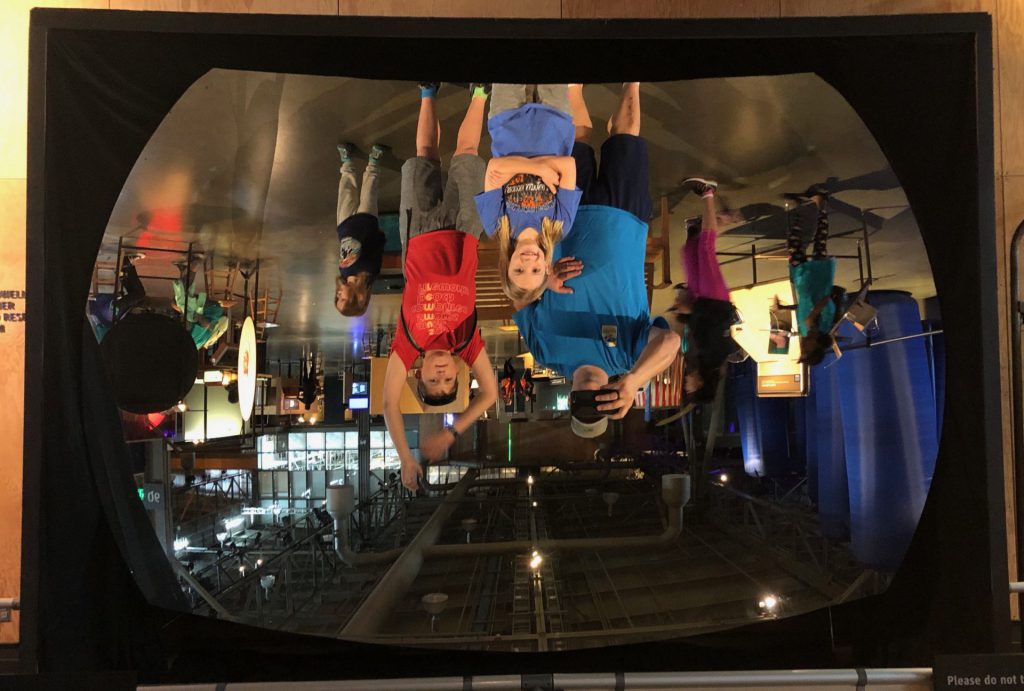 kaleidoscope fun. (or not fun, at the moment).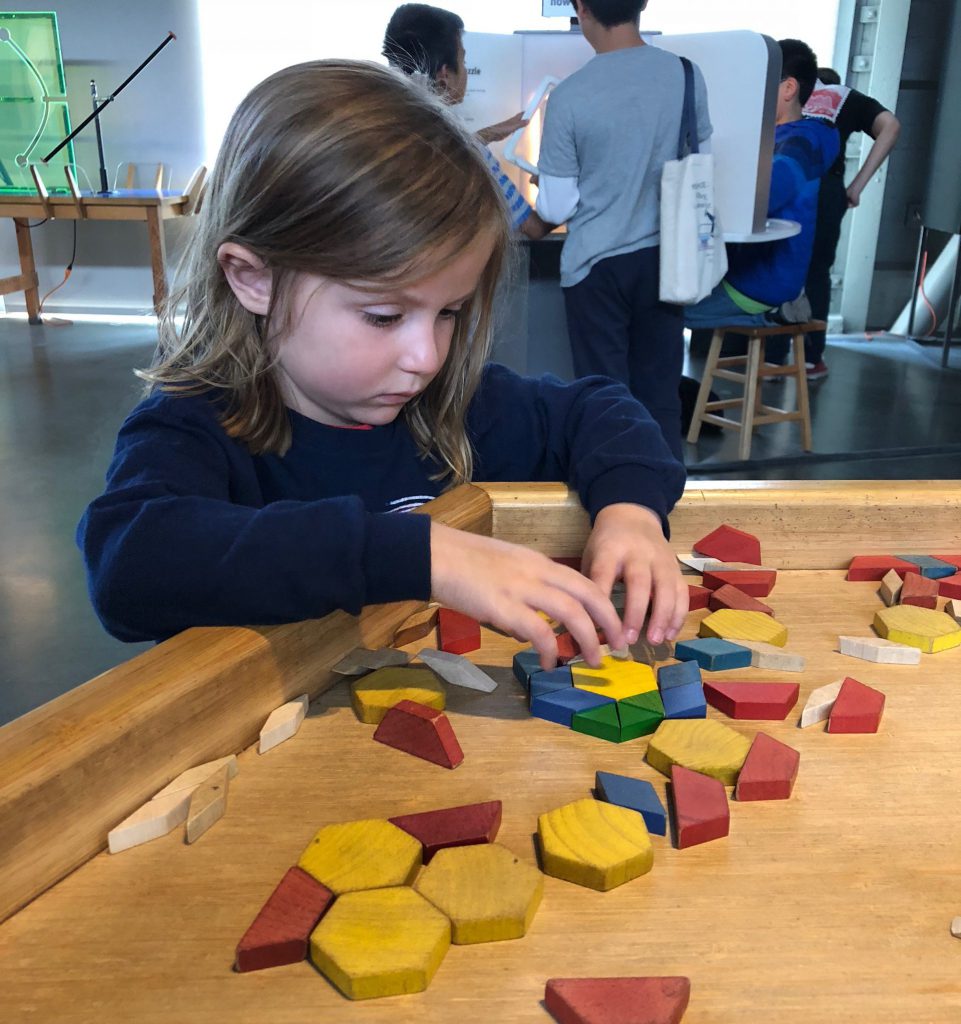 fantastic toothpick voyage.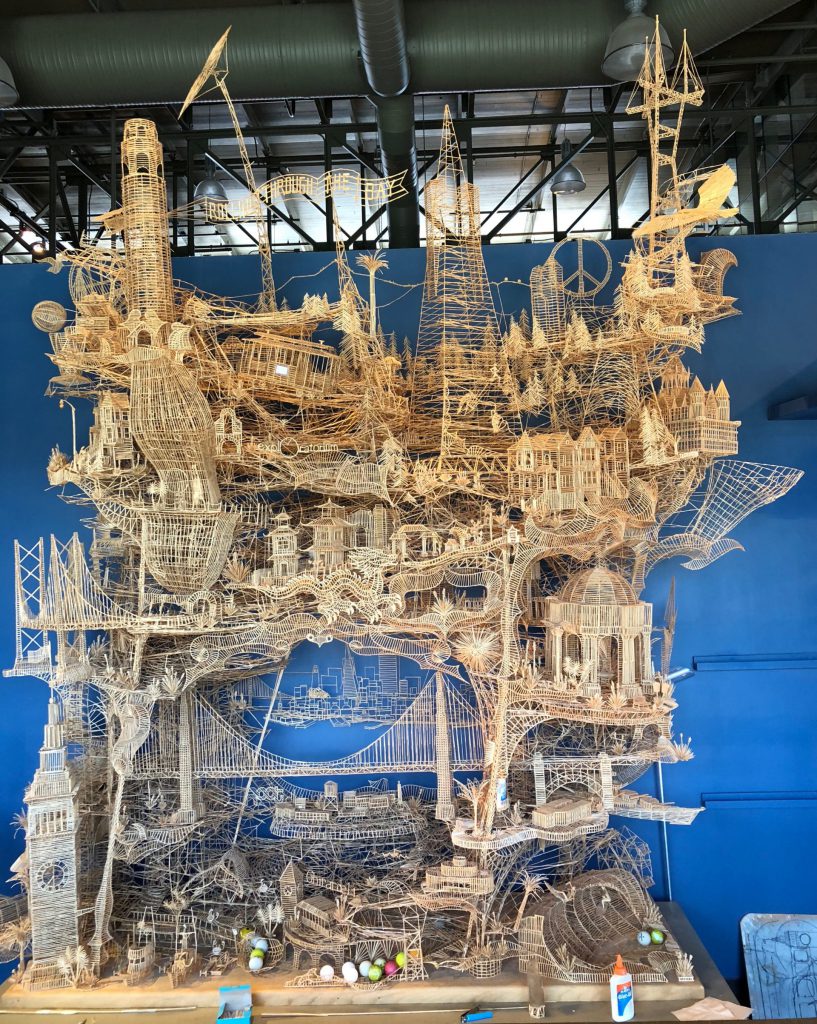 electrical engineers.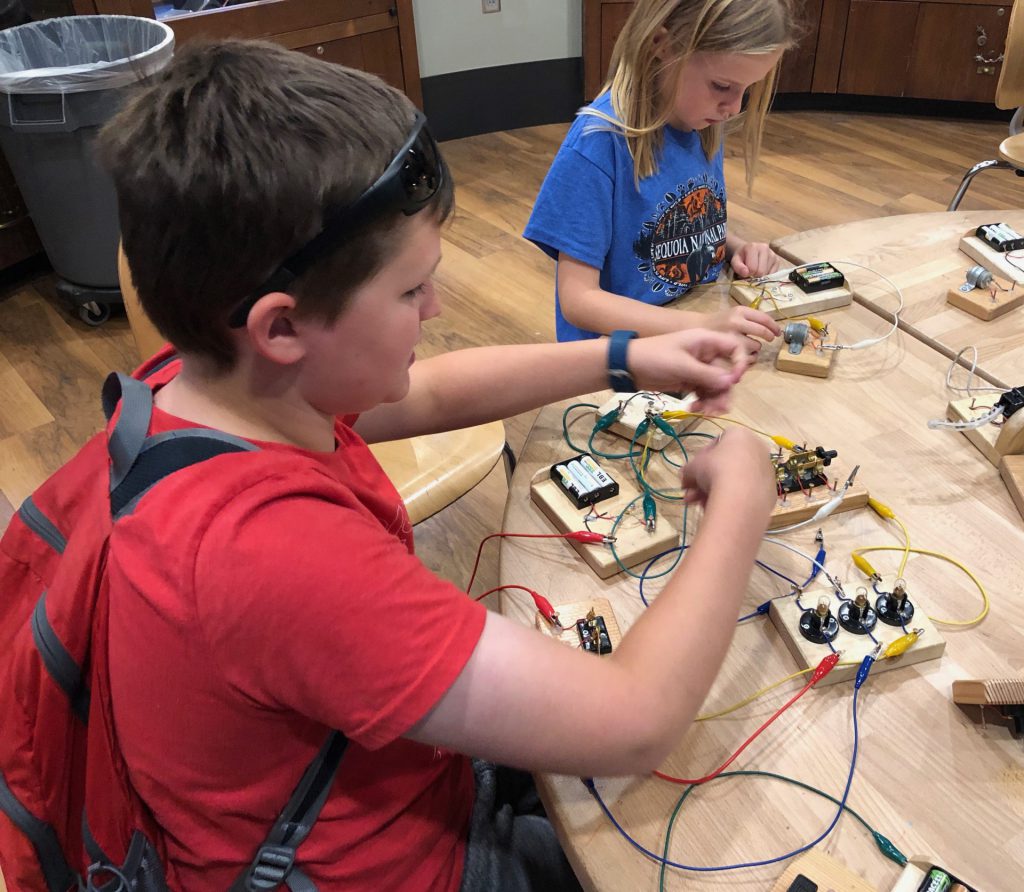 and. their favorite part, the toilet water fountain.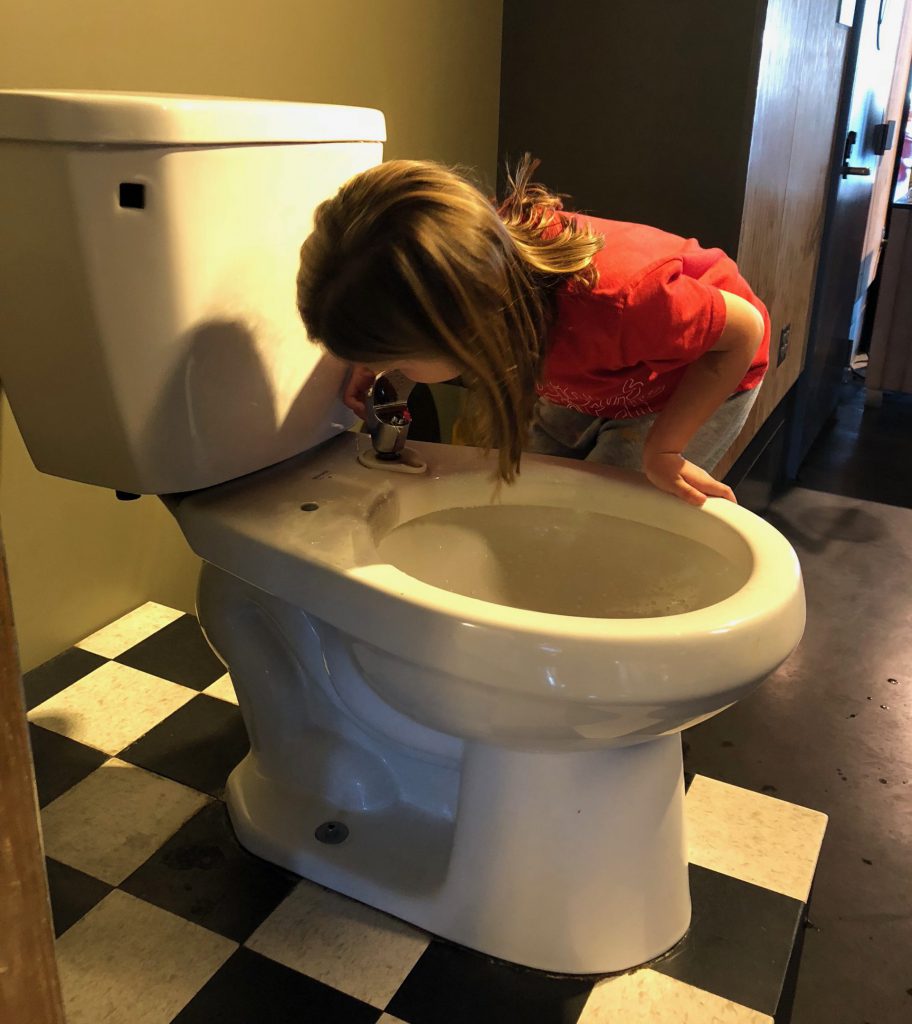 the general consensus about exploratorium was that it was a pretty great museum. derek and i really thought it was cool. but the kids were totally worn out at this point and the museum was pretty crowded, so we had mixed feelings in general. anyhooooo… everyone was hungry and we had to check out of our hotel, so we wrapped things up and headed back to the fisherman's wharf vicinity.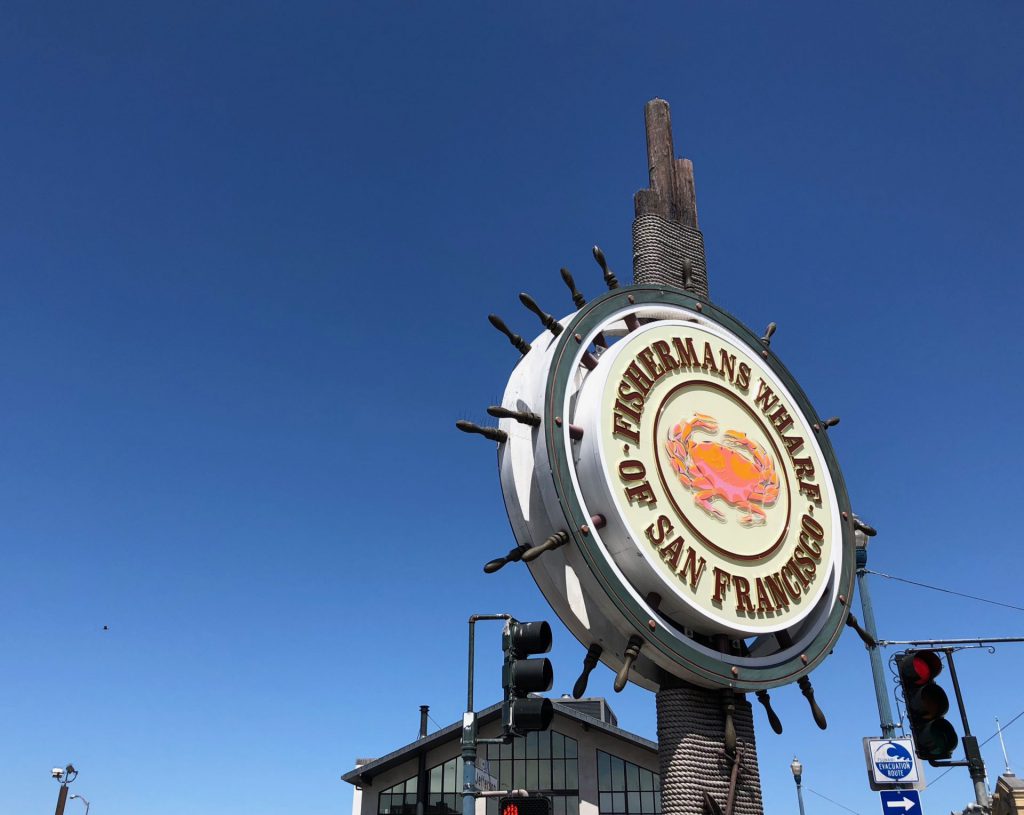 we walked along the legit seafood restaurants, even though hazel made all sorts of gaggy noises and cried about the smell. in the end, derek stayed to have some local seafood and the kids and i walked over to chipotle.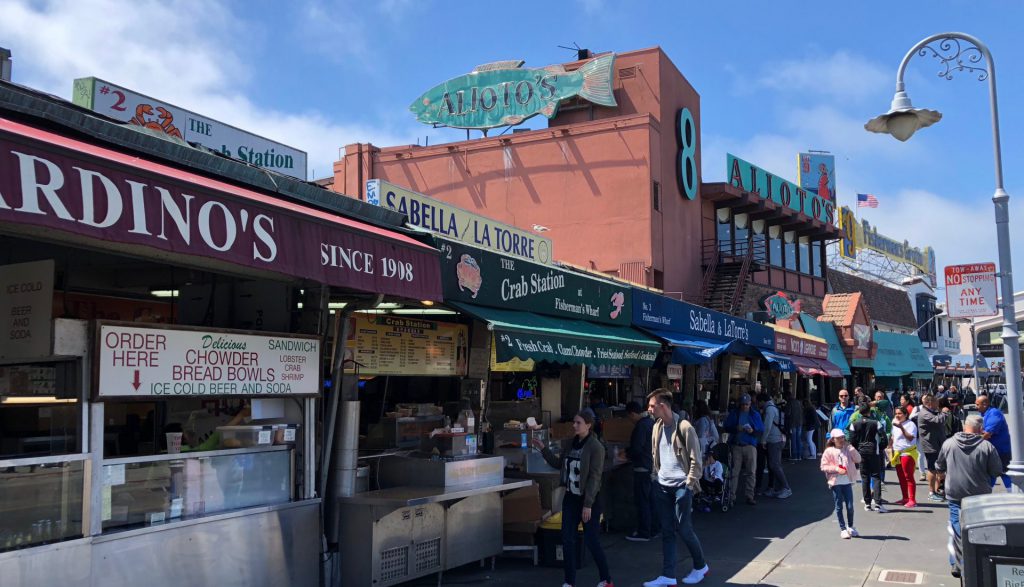 after we checked out of our hotel, we had high hopes of riding a cable car, but couldn't find anywhere to park on the street near any of the stops. we followed one for a bit though, if that counts. fun fact. when derek and i came here before, we didn't ever get around to riding the cable cars then, either. we are 0-2.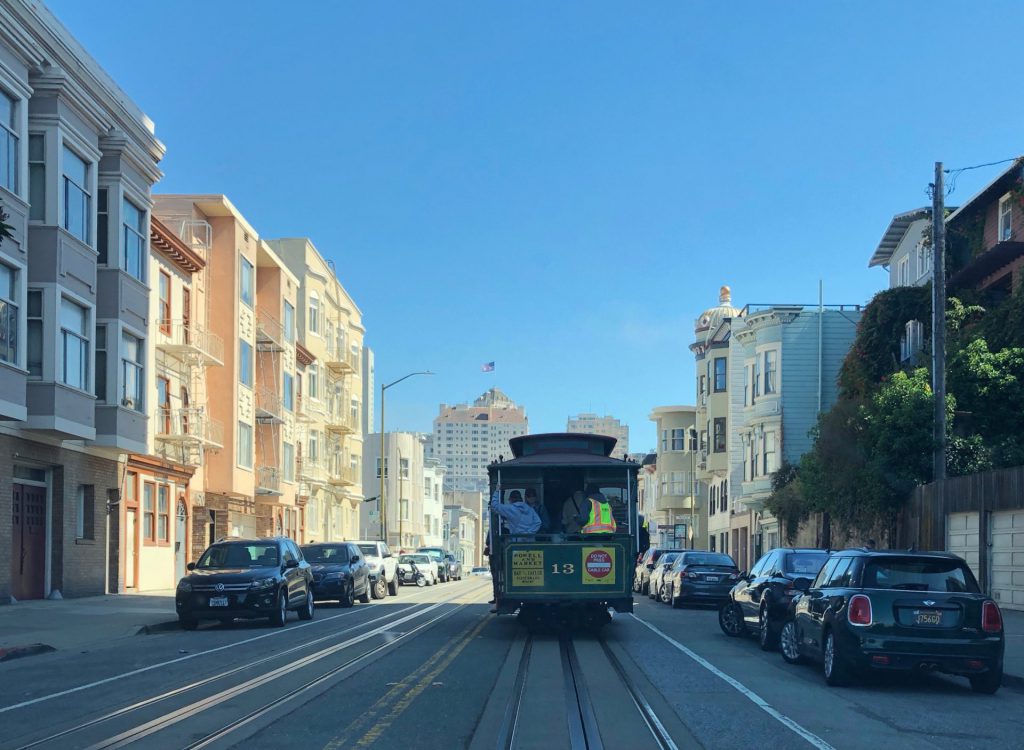 since we didn't want to attempt to head out of the city during rush hour, we killed some time by driving over the golden gate bridge (the kids were super excited). we stopped at a few overlooks for some last glimpses of america's most famous bridge.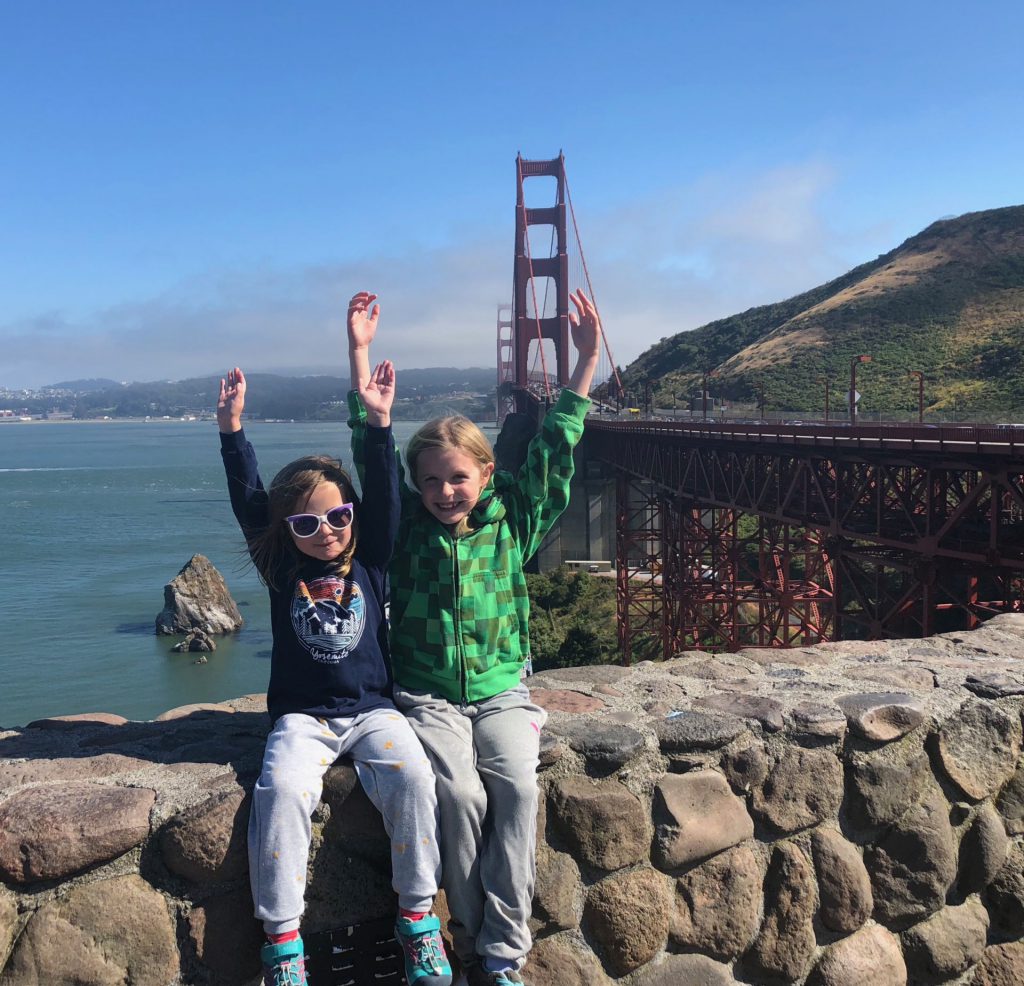 we turned up marin headlands to get a better view and it was so pretty.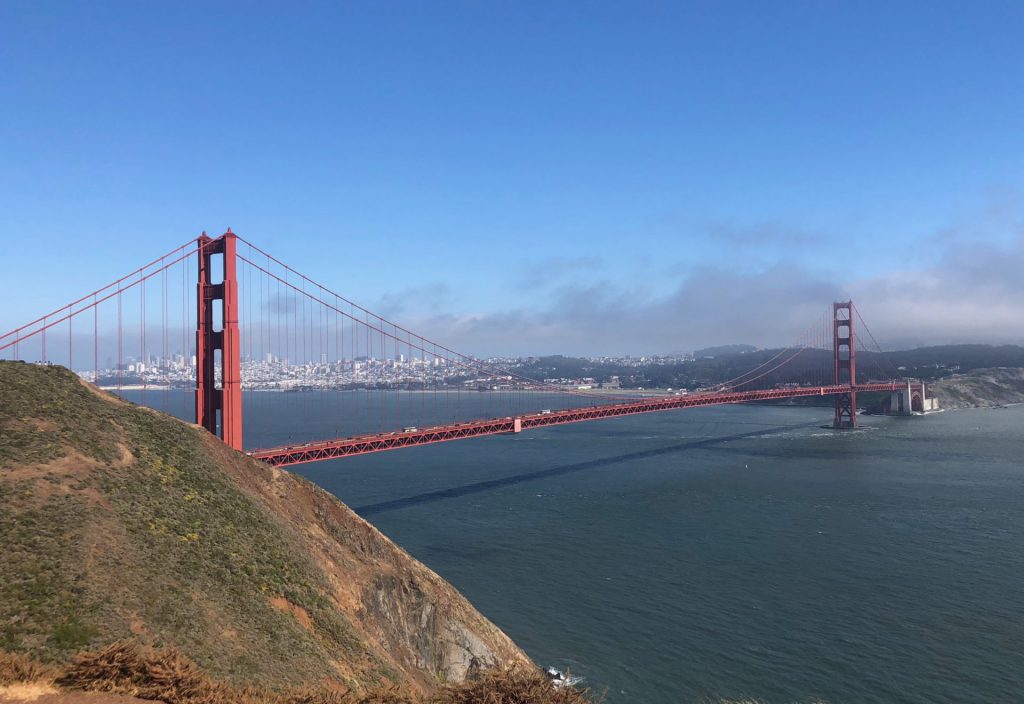 and then even further up, just to be on the safe side. 🙂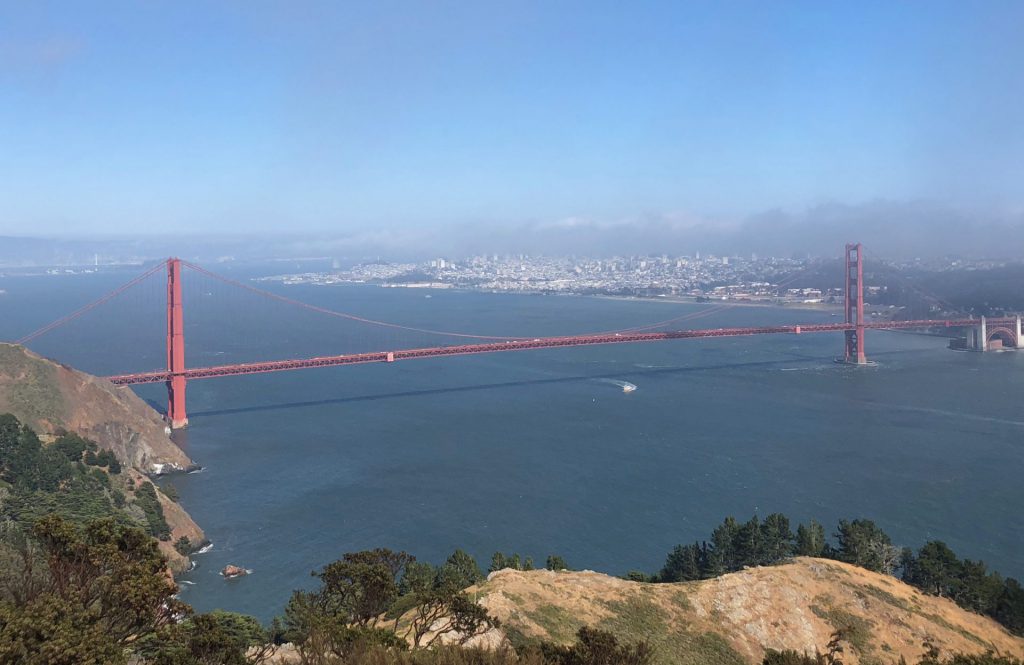 from there, we drove through sausalito, reminiscing about our pre-children visit, and stopped for some peet's coffee. and then our san francisco excursion was over. i definitely wish we had one more day. i felt like we had to cram a lot of things in and it made for some frustration. and we missed a few things that i think the kids would have enjoyed. maybe. maybe they would have grumbled. next time, i guess….
aaaannnnnndddddddd…. i'm all caught up! (just in time, we head to more adventures first thing in the morning!)…