we didn't know it at the time, but the tuesday after labor day would be our last big adventure in sequoia and kings canyon. we did a lot and decided that instead of fighting the cell signal logistics problem, we would just head to fresno and regroup before our yosemite time. anyhow. for our last day of adventures, we planned to drive over to tunnel log, for the iconic drive through a fallen sequoia, and then went on to moro rock, for a quick little climb/hike for some fun views.
on our way, we spotted this cluster of accessible sequoias near a parking area so we hopped out to explore a bit. most of the epic sequoias are fenced off and you can't within 20 feet of them, so we loved getting up close and personal with "the parker group"…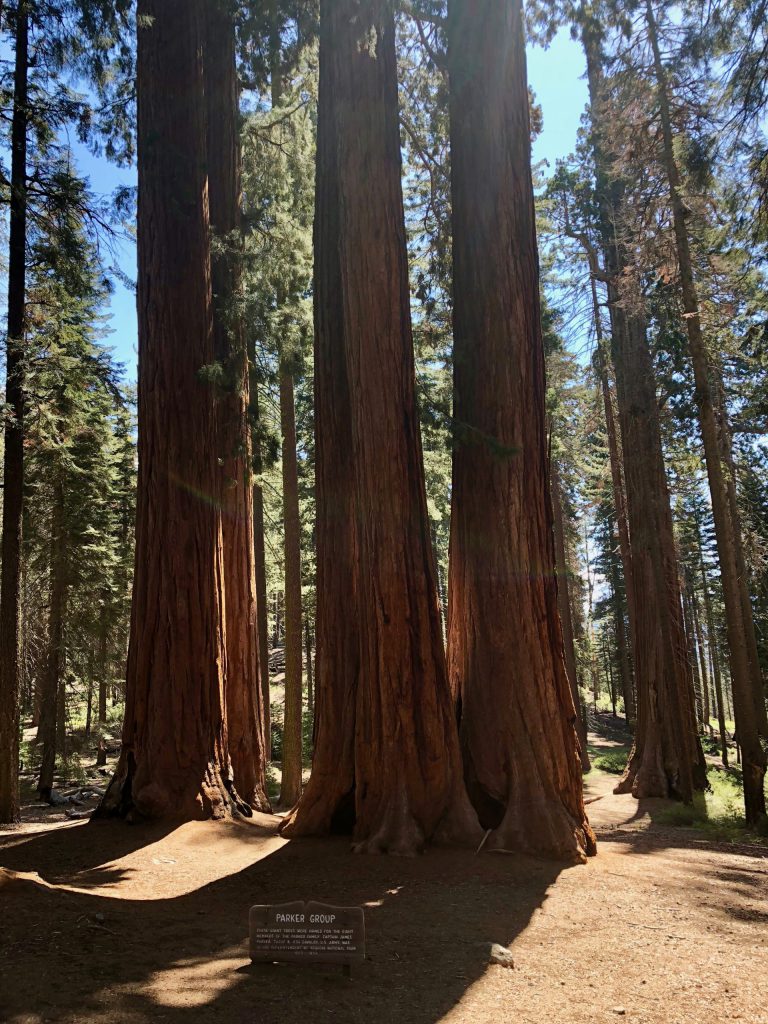 three of the trees grow so close together that they form a little shelter in the middle of them. anna thought it was so cool.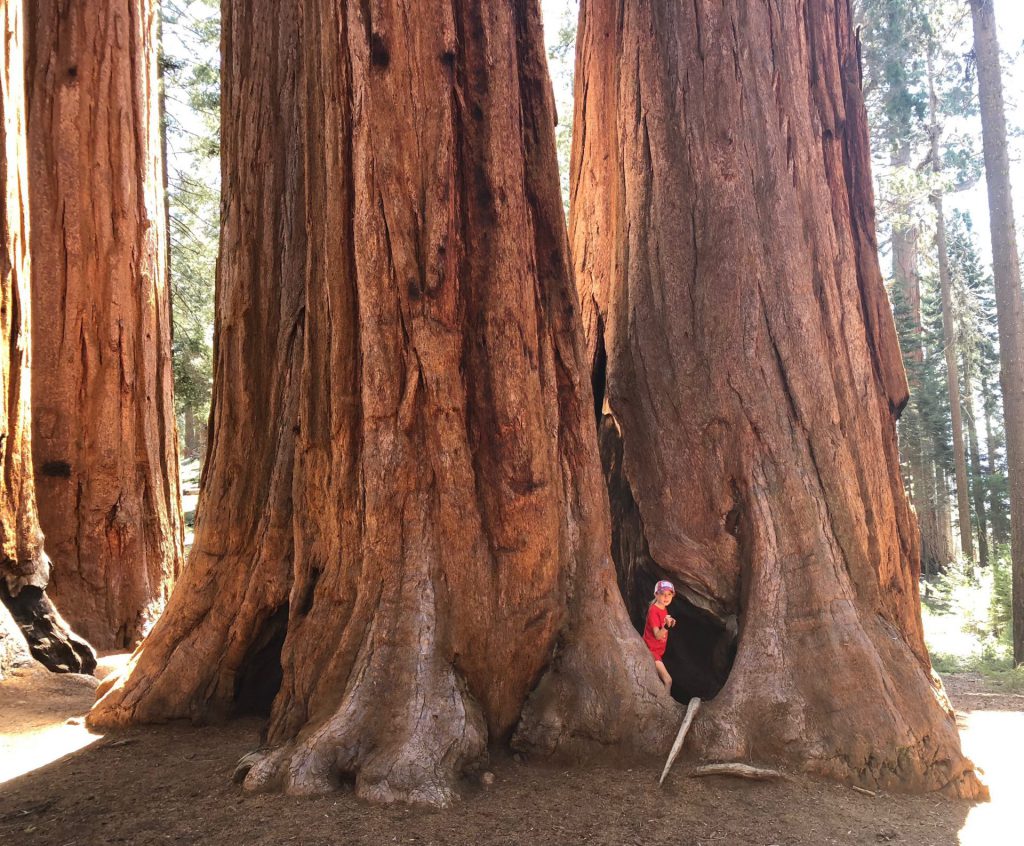 the view from the inside of the three trees looking straight up.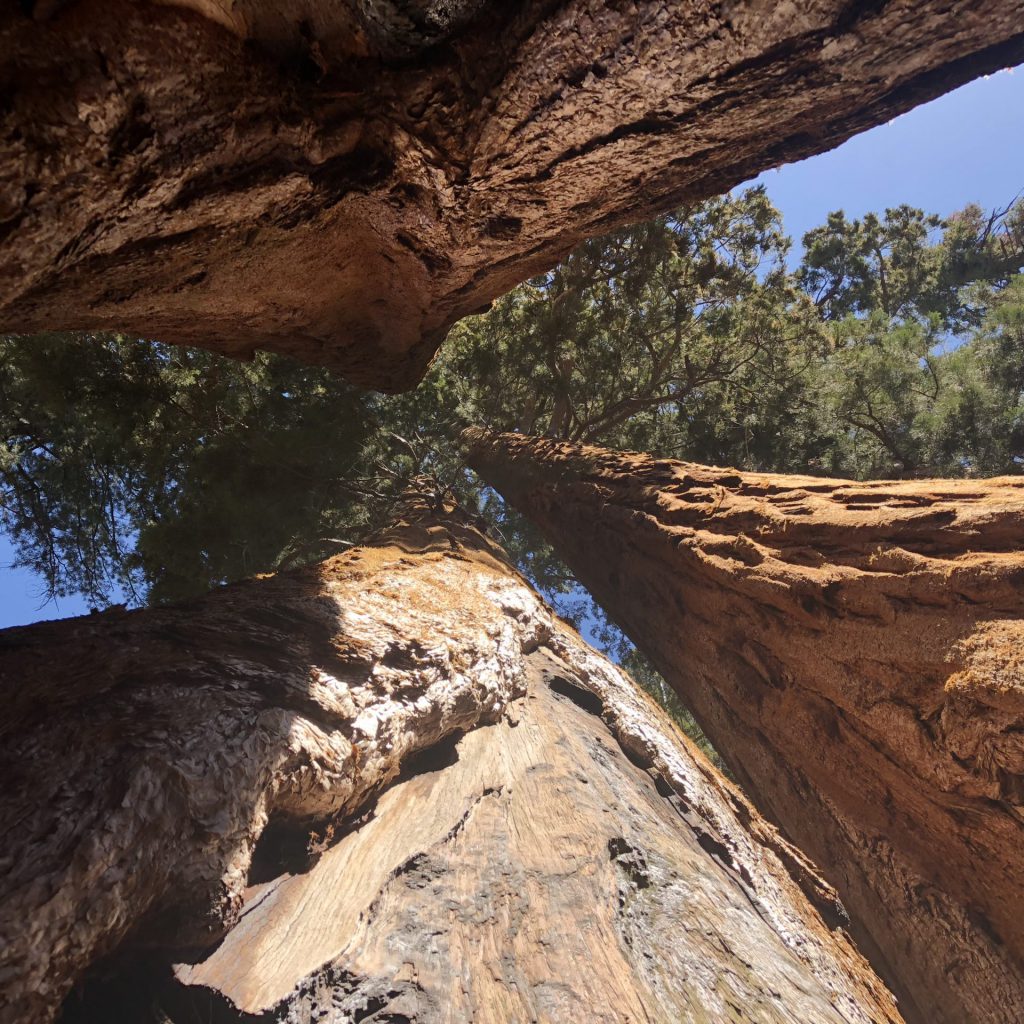 we wandered around the trees, checking them out. this one had a little nub that we all took turns climbing up onto for cool photos.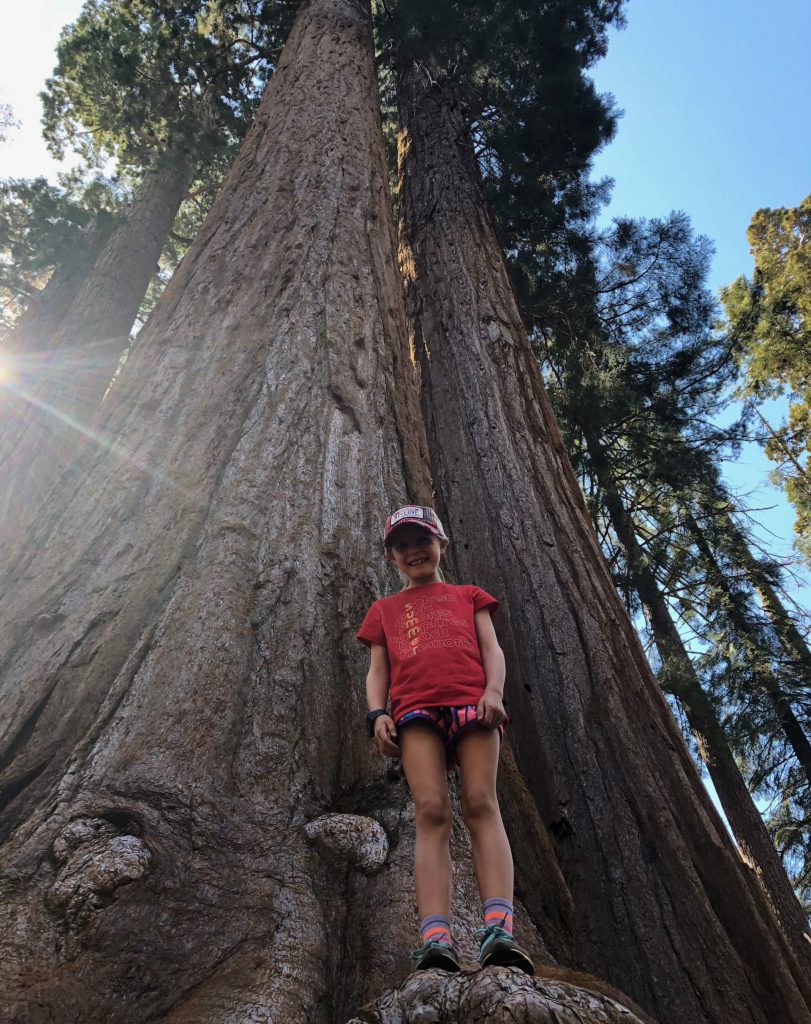 derek's turn.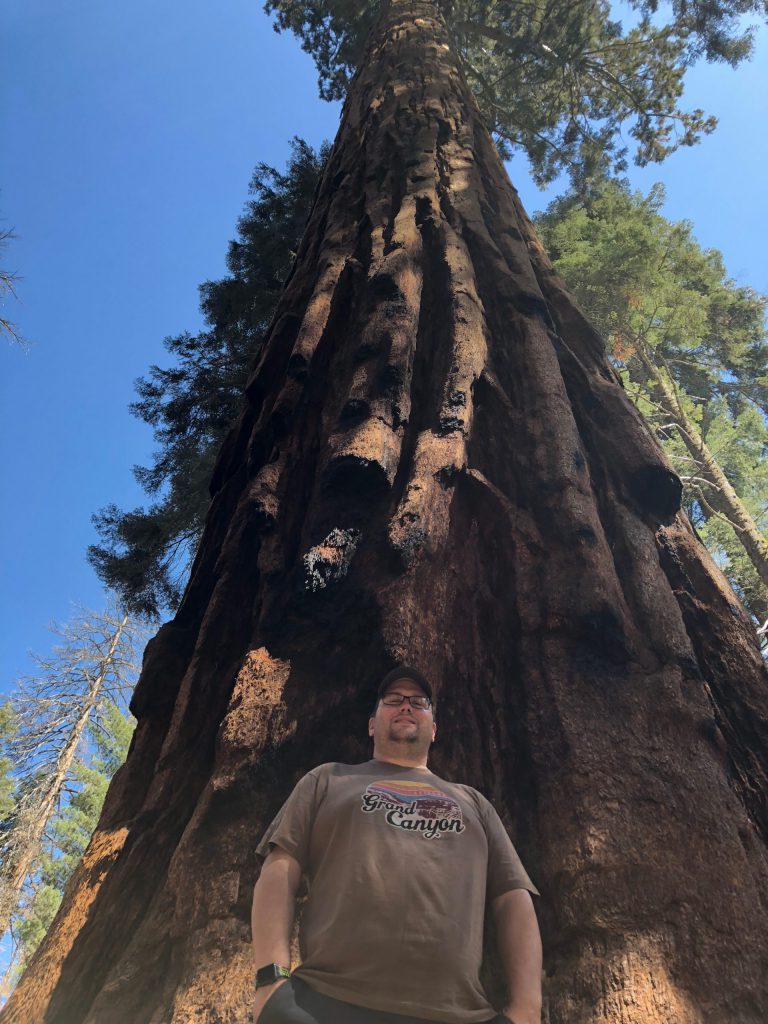 my turn. (disclaimer: "all of us" means "anna and derek and i"… ike and hazel opted to stay in the car and knowing that i wanted to save the hill i die on to be moro rock, i just let them.)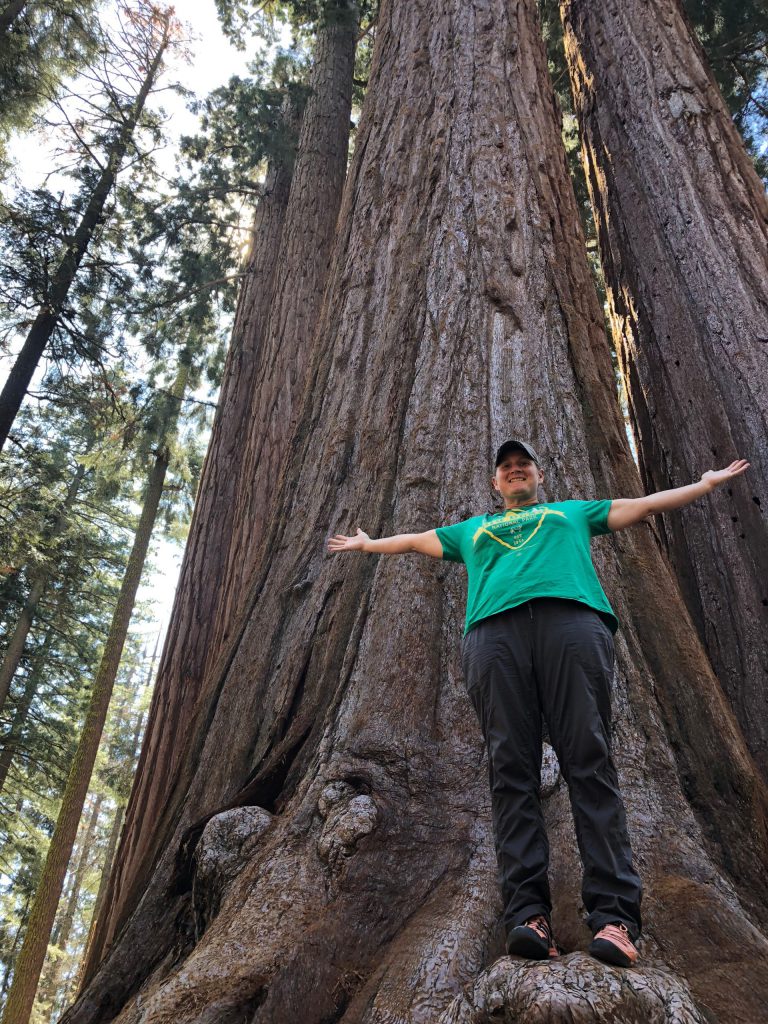 just a bit past the parker group trees, we came upon the tunnel log. there were several other groups there, which wasn't too bad, except they were all taking turns driving through the tunnel, standing under the tunnel, taking pics from all angles, and taking videos. it was sort of frustrating and sort of laughable. anyhow. eventually it was our turn, and derek drove through, while anna stood above. then we all hopped back in and sped off.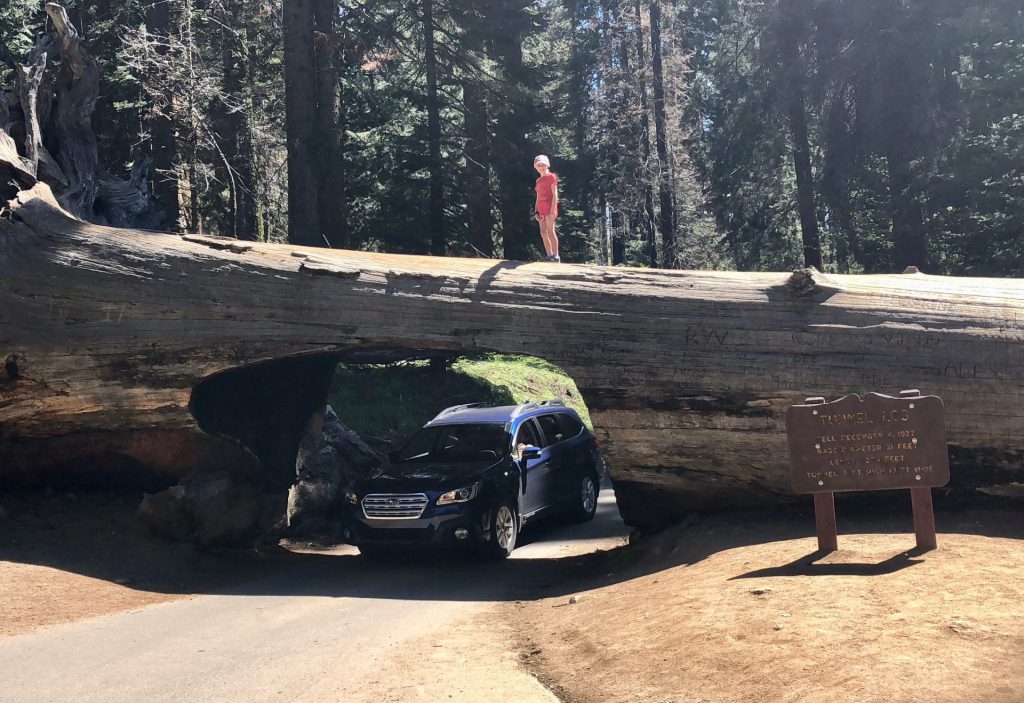 we decided to continue on to crescent meadow, just to see if we could see any bears. we didn't. but the meadow was pretty nonetheless.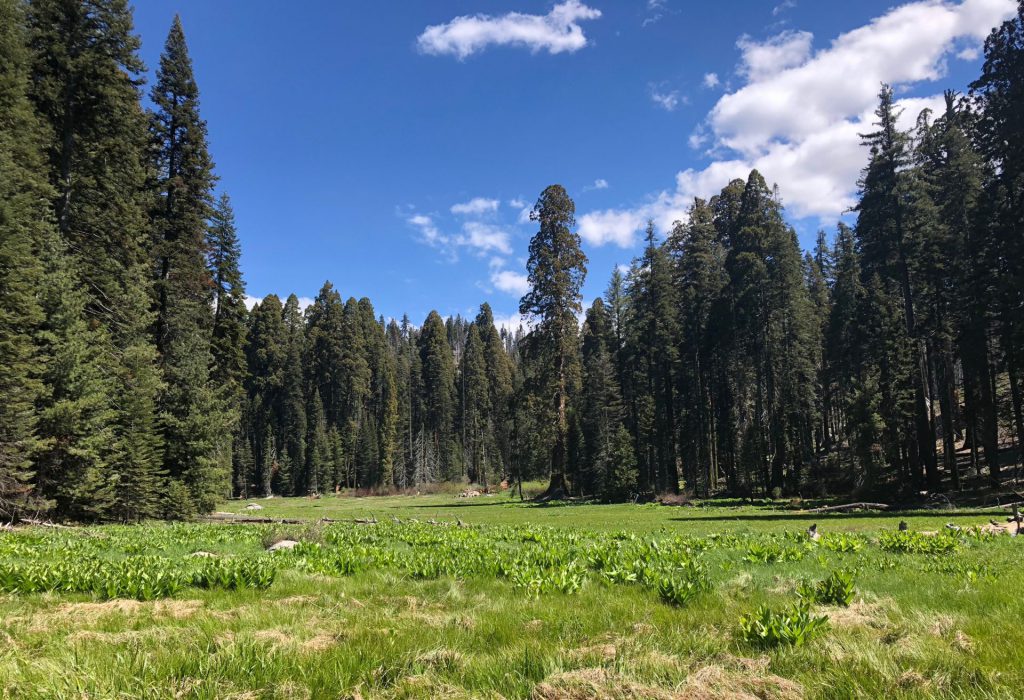 finally. moro rock. our legs were a little jelly-ish from the big baldy hike the day before. (i carried hazel quite a bit on my shoulders). there are 350 stairs, carved out of the rock, wrapping around and switching back and forth to the top.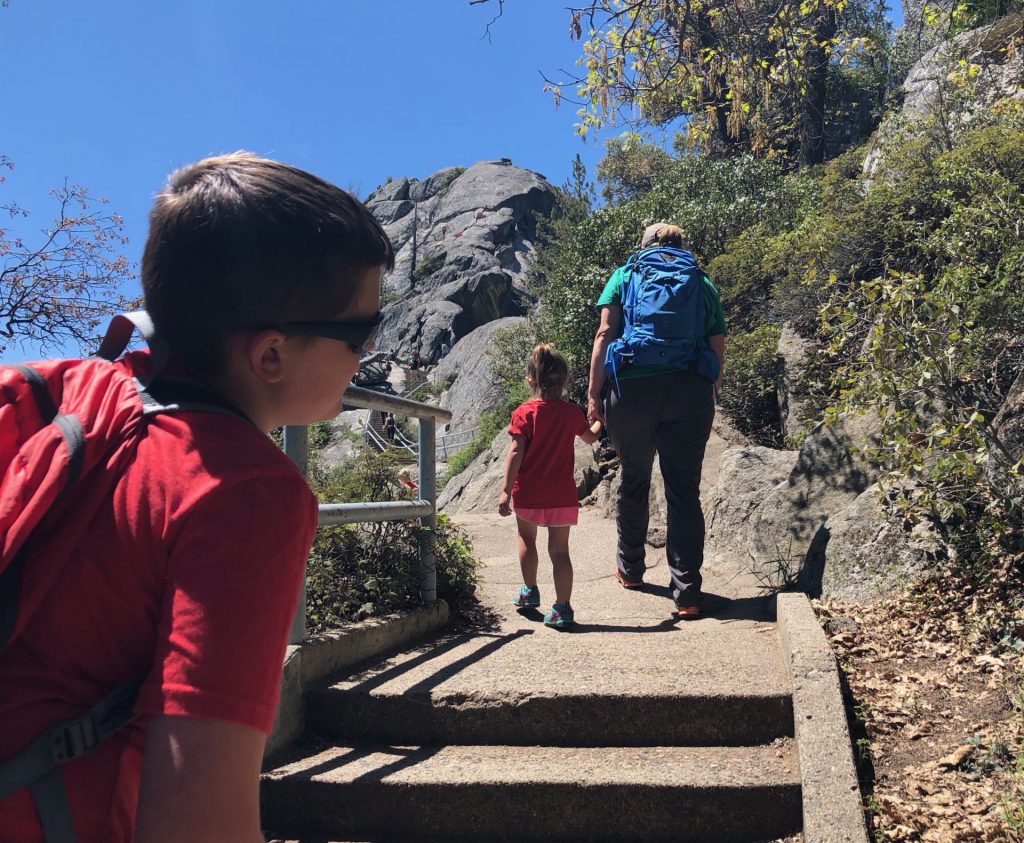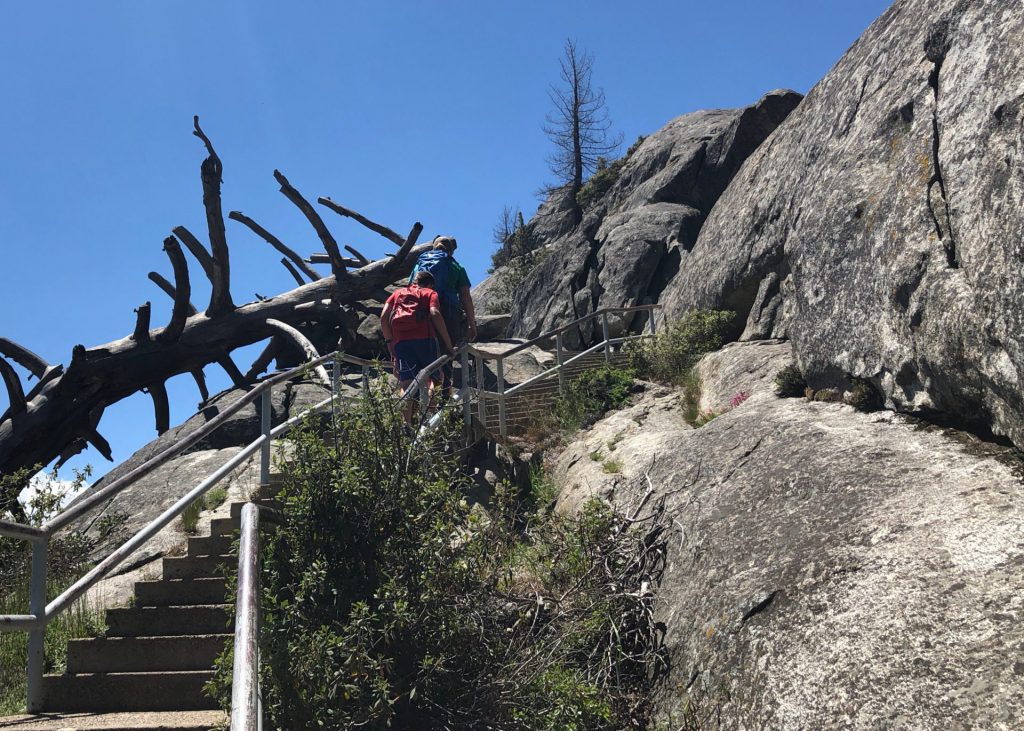 the views were pretty great all the way up.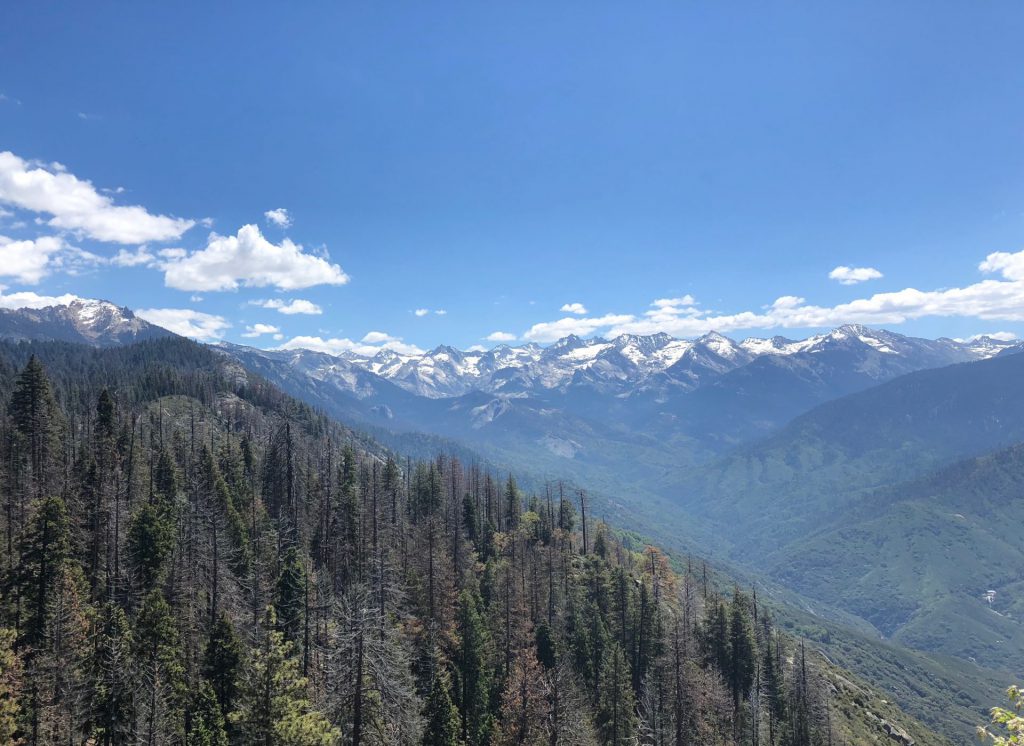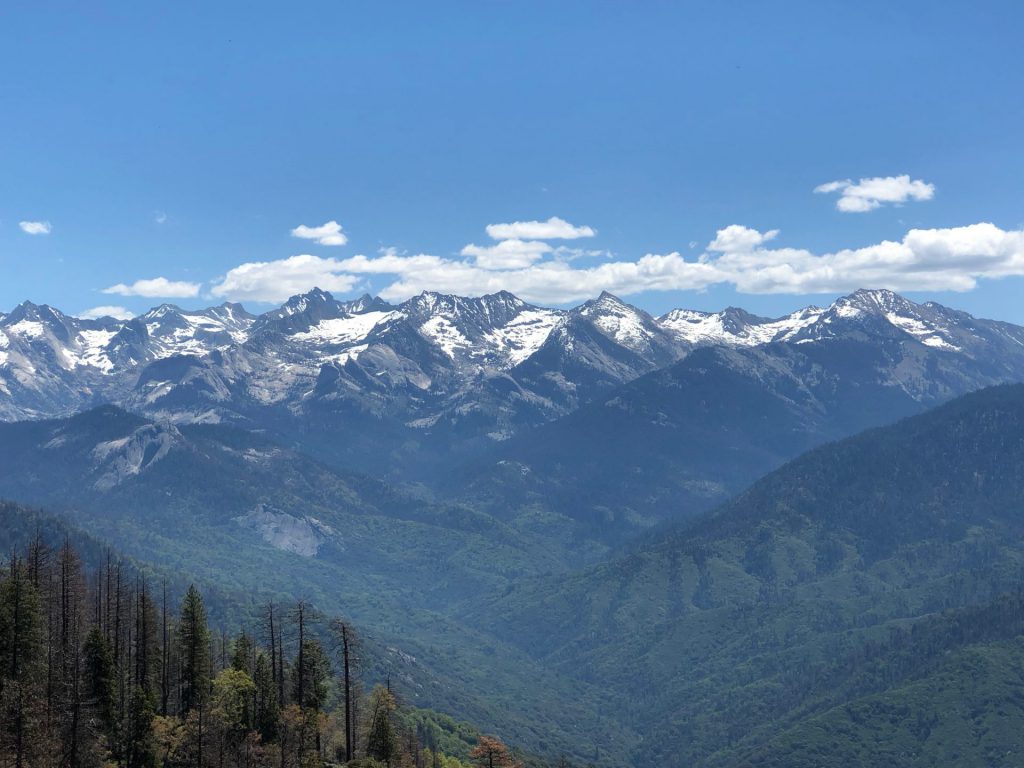 we had to stop often along the way, and anna demanded a photo each time. 🙂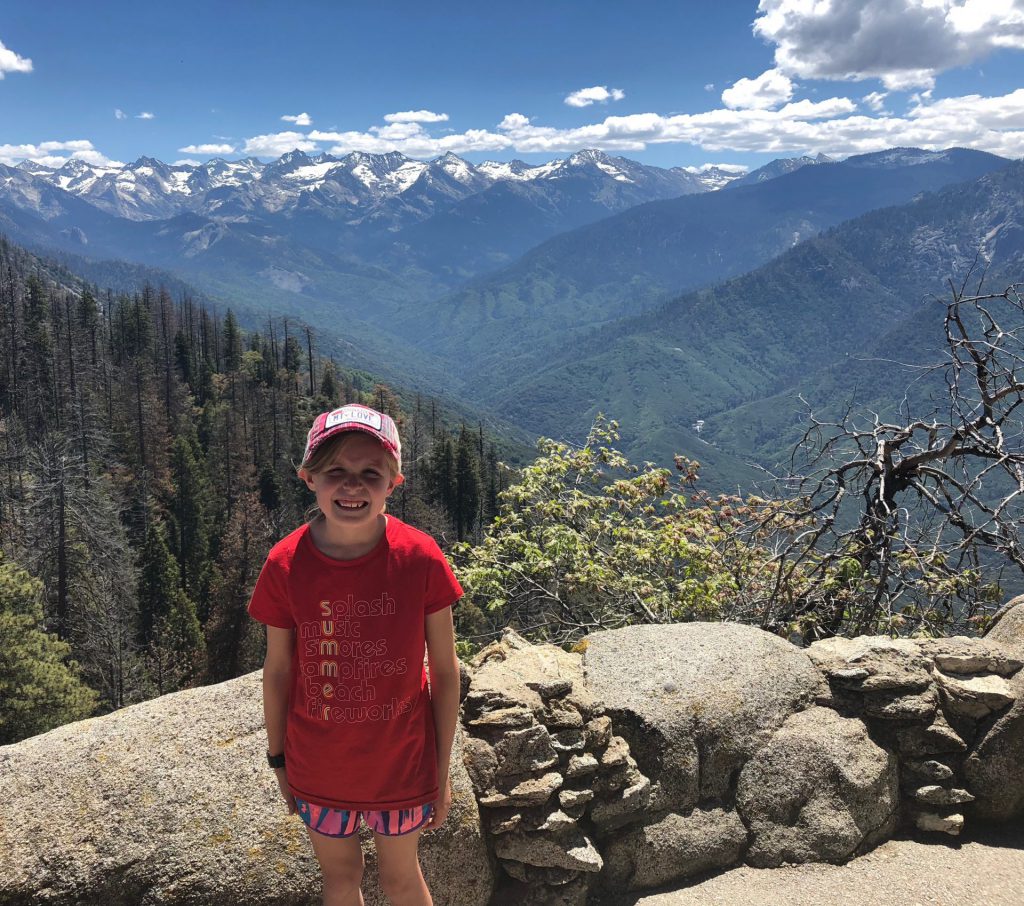 back at it.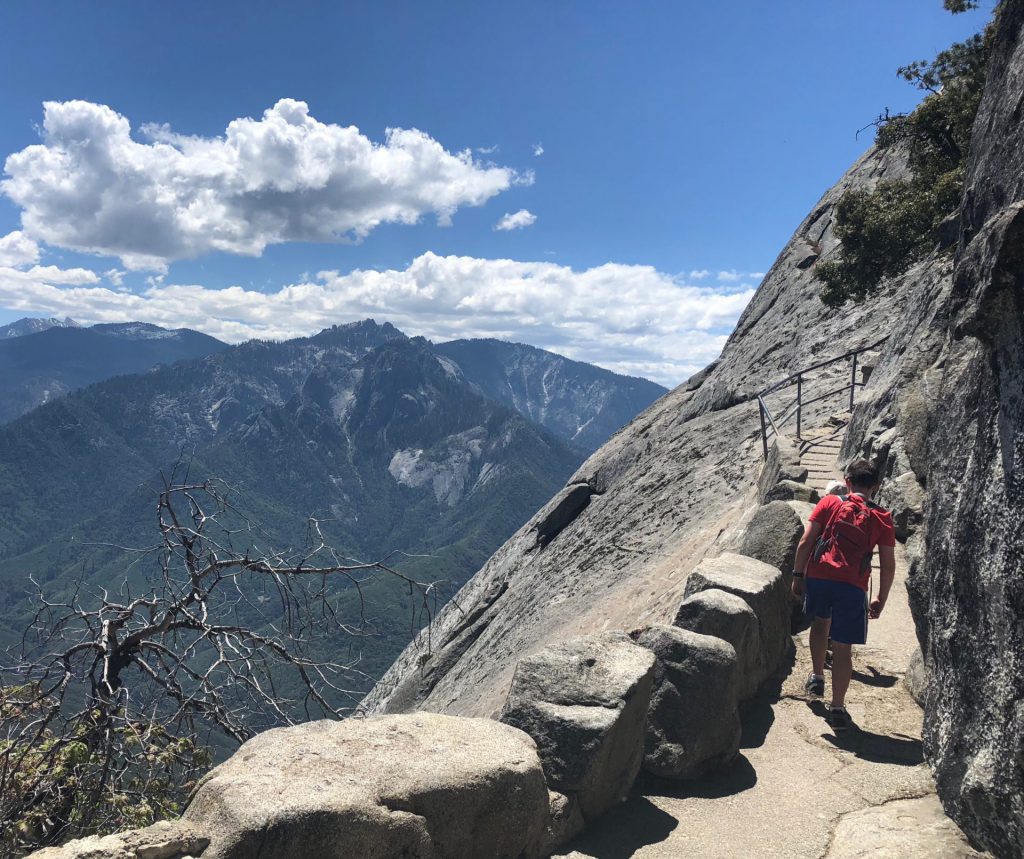 the kids favorite break spot.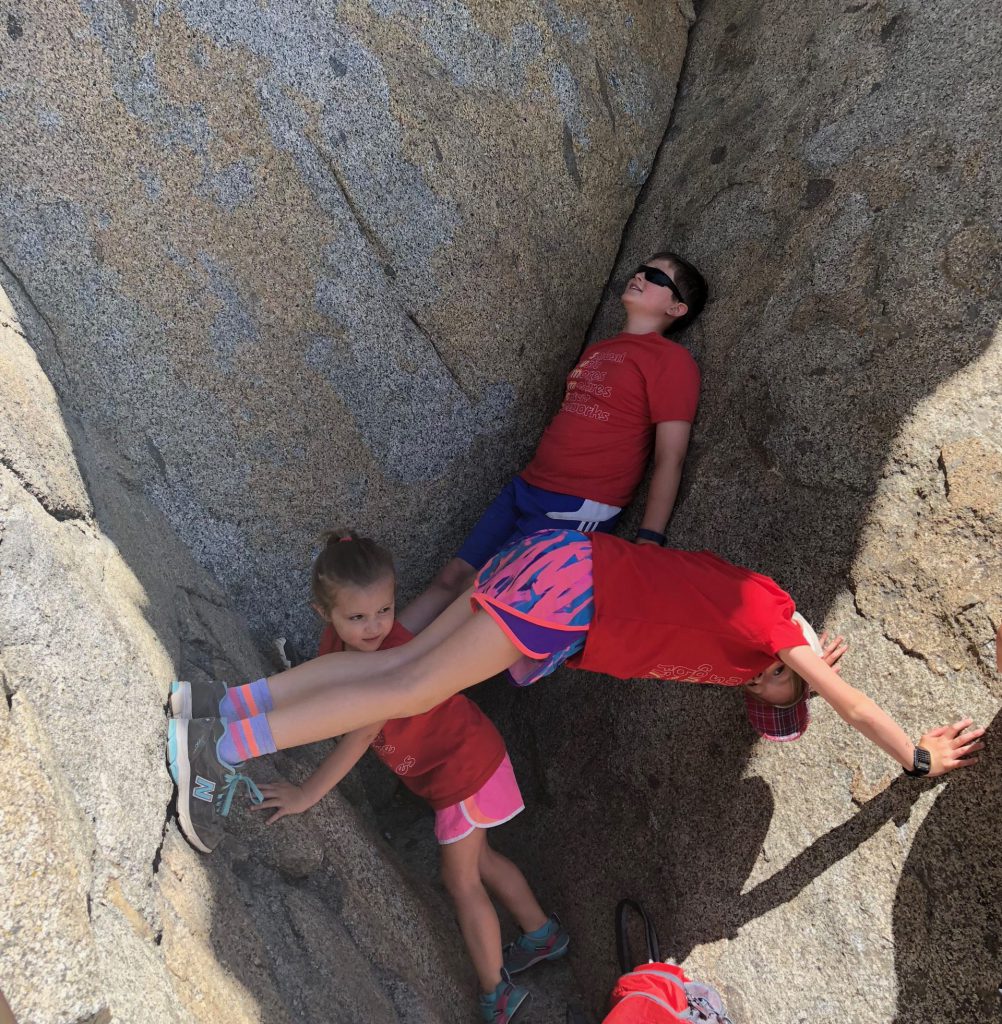 finally, we reached the top, which was a long, narrow ridge, along the top of the rock. there was a railing on both sides, but it was still nerve racking. i positioned the lidkids, took some pics and then ushered them down before they got any funny ideas about running around.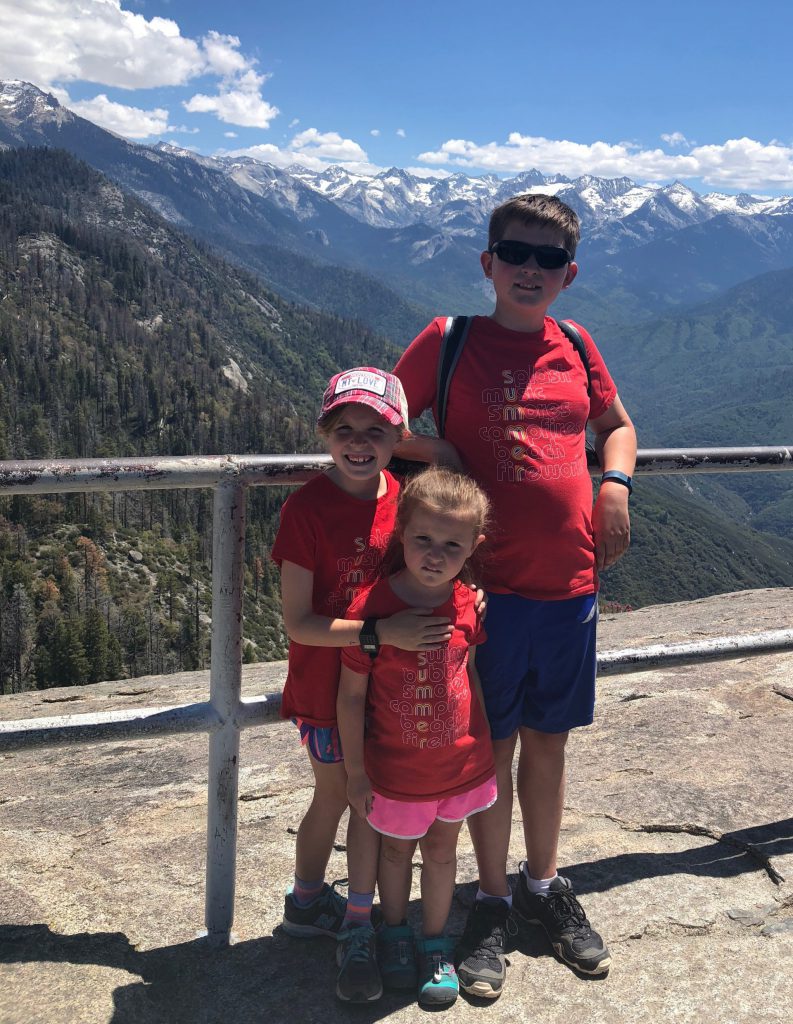 (i don't know why hazel is making this face).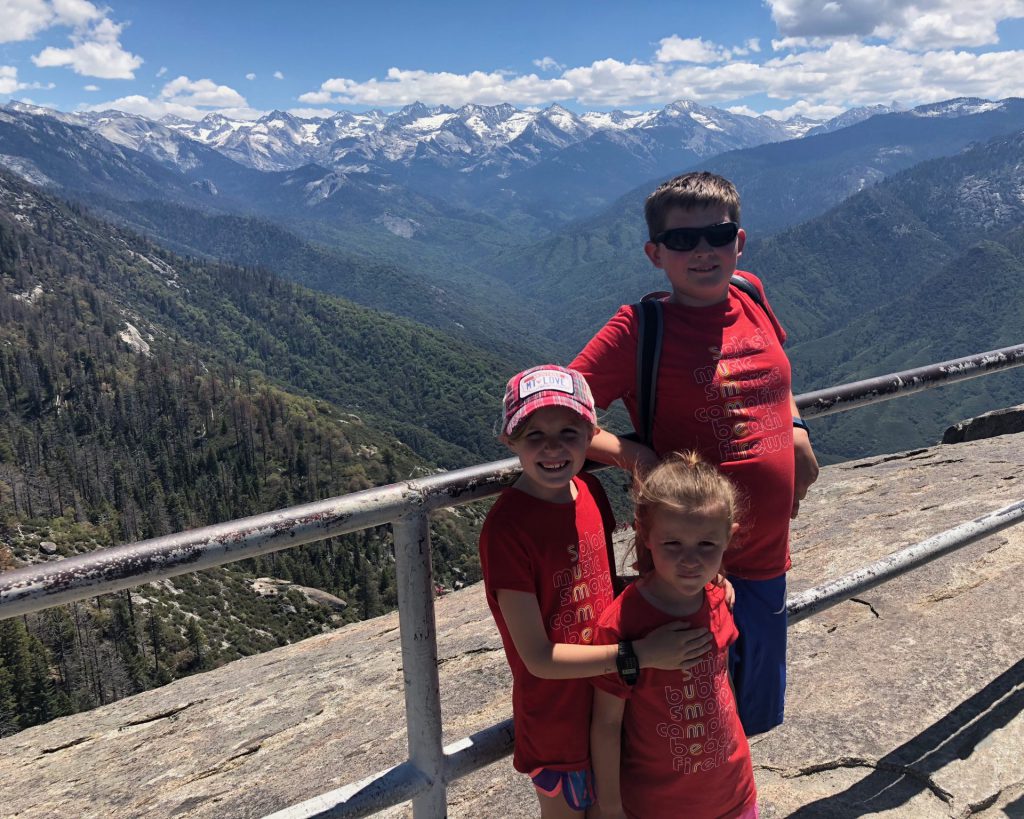 before we were all the way down, anna and i stopped for our obligatory foot overhang picture.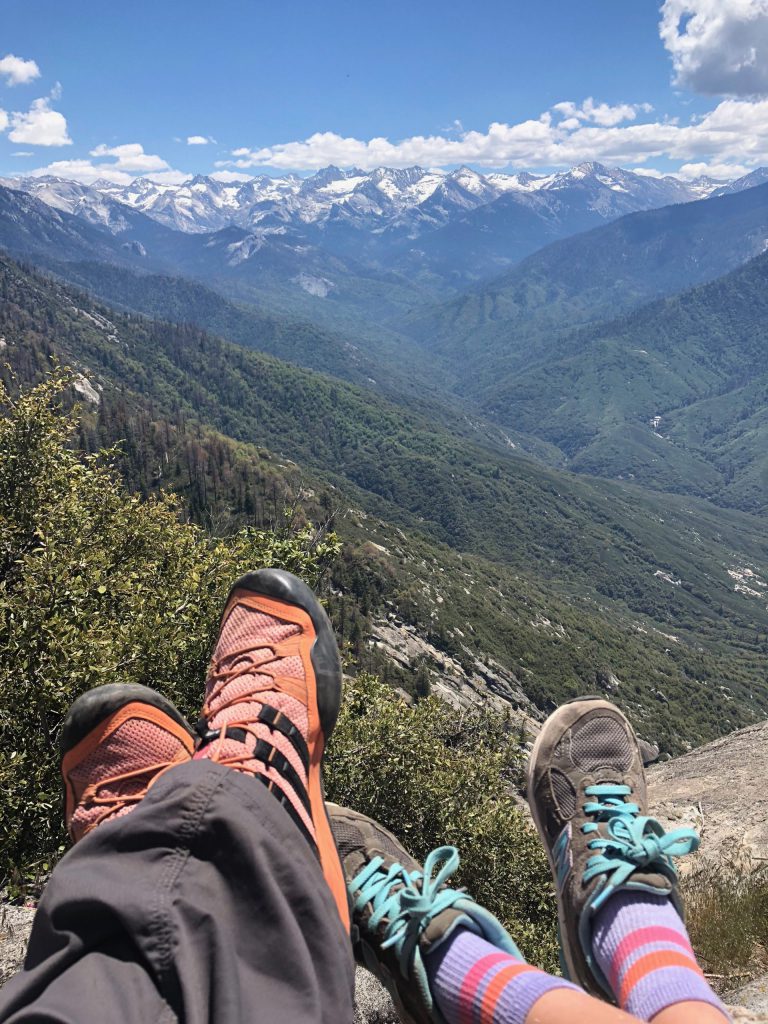 and then, the walk back down… much easier. 🙂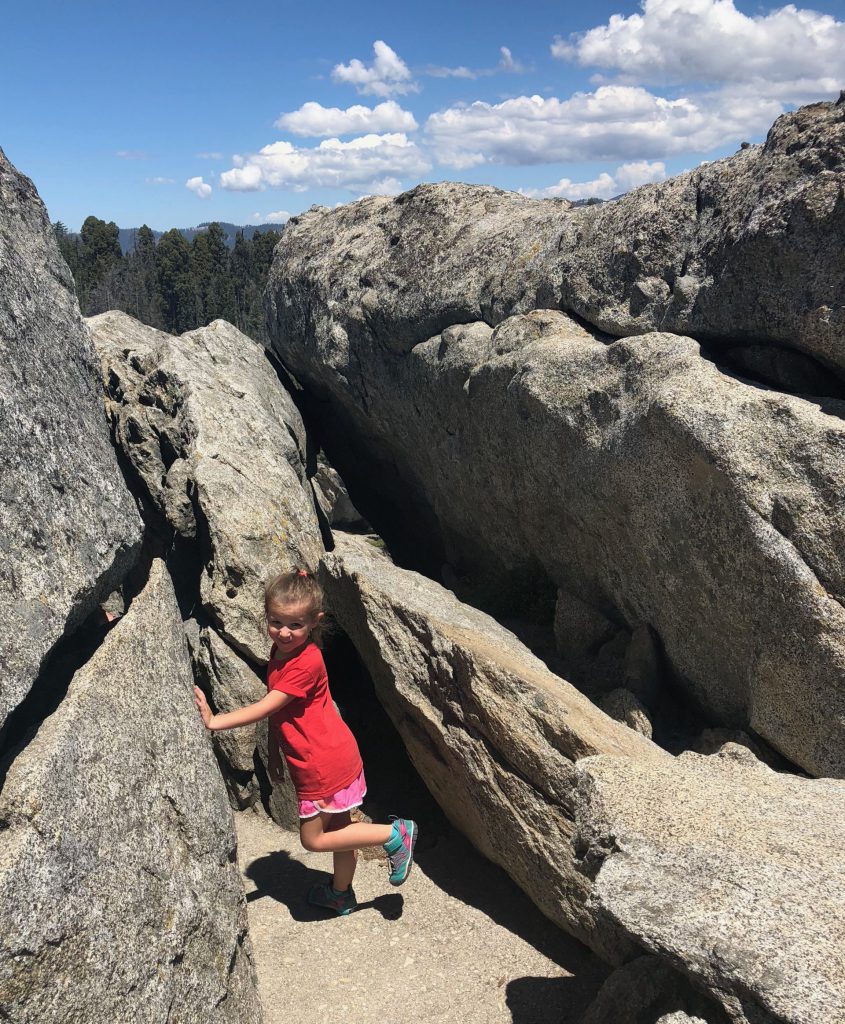 and that's pretty much it. our adventures in sequoia and kings canyon were mostly over. we debated going back to see general sherman with no fog, but it was hard to make it work after a day of derek driving the other direction for a day of internet for his job. so, off we went to fresno to regroup and prep for yosemite….