i have been wanting to make a quilt for a pretty good friend of mine, back in the great state of new york. when i mentioned this to her and asked for color preferences or pattern ideas, she pretty much told me to make something i would like, giving me complete artistic license, and i was off to the races. i knew exactly what i was going to make. something rainbowy. and something with wonky stars.
i probably mentioned in a previous post, but when we were near sacramento, i found a quilt shop that was having one of it's four yearly sale days where anything you could stuff into a $5 reusable bag was 20% off. the lady seemed to worry that this might not work out to be much of deal for me, but after an hour or so of scouring and cutting and plotting and planning, i definitely had enough fabric to make it worth it. and i was definitely excited about where this quilt was heading.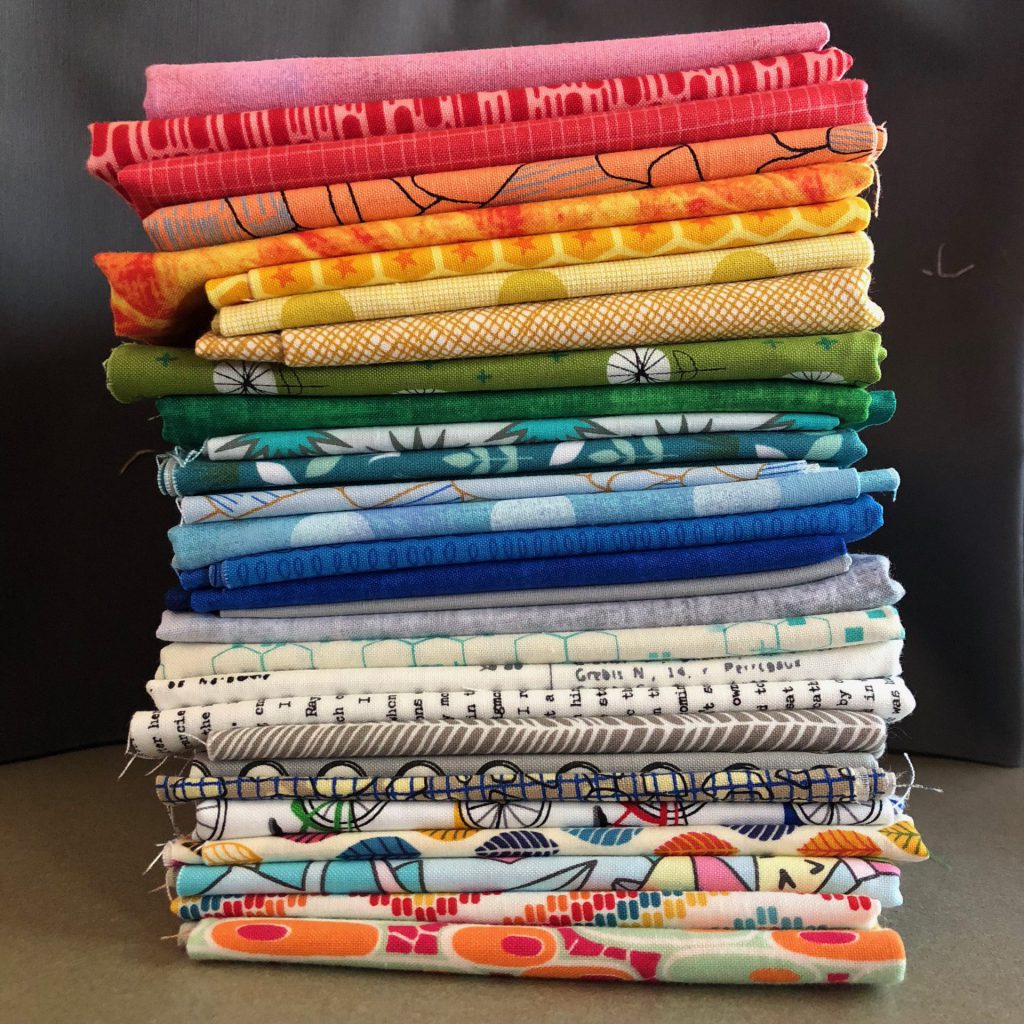 i love scrappy quilts the most. but storage space is at a premium here on the road, so keeping a diverse and carefully curated supply of fabric scraps is not in the cards these days. buying an assortment of styles and colors is as close to scrappy as i'm going to get.
while we were still in sacramento, i got to work. the kids played ipads. i stitched away, furiously. before long, i had twenty stars.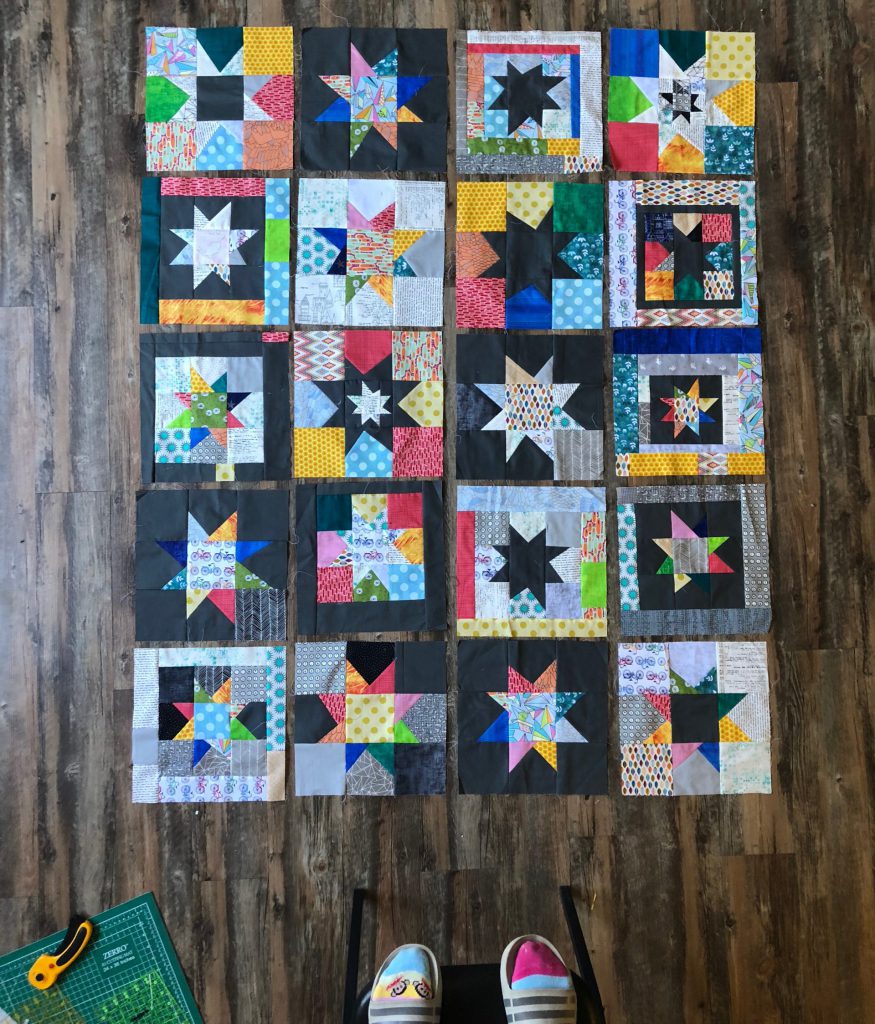 i decided to add sashing and a border. even though i despise sewing sashings and borders. but i feel like it makes the blocks look more like they are floating. or something.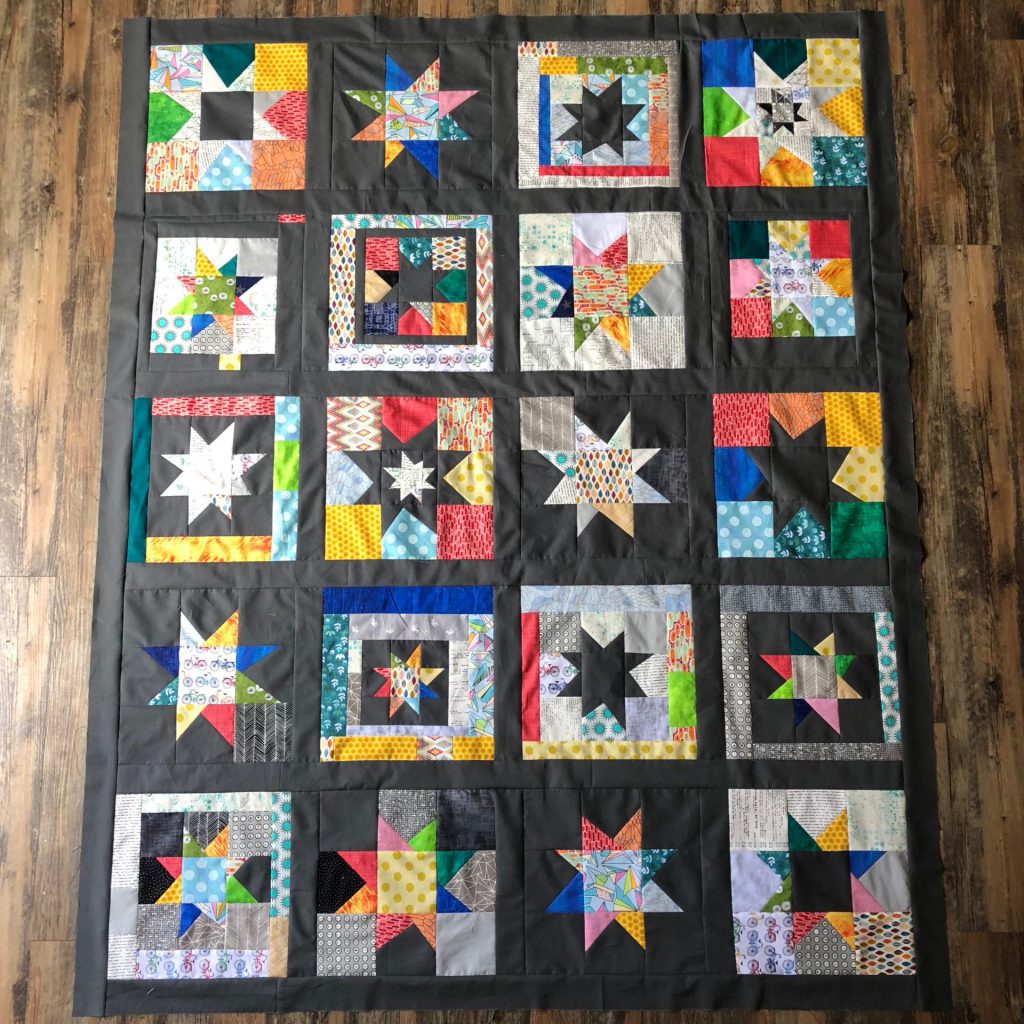 at that point, i had to pack up the quilt while we were at non-sewing friendly locations. and because i didn't have a backing for it. then, after lake tahoe, i met an instagram friend, who took me to various quilt shops, where i found some perfect backing options and what i thought was the best ever binding. but after i finally quilted this thing (in florence, oregon, if you're keeping track), i decided the binding was actually all wrong.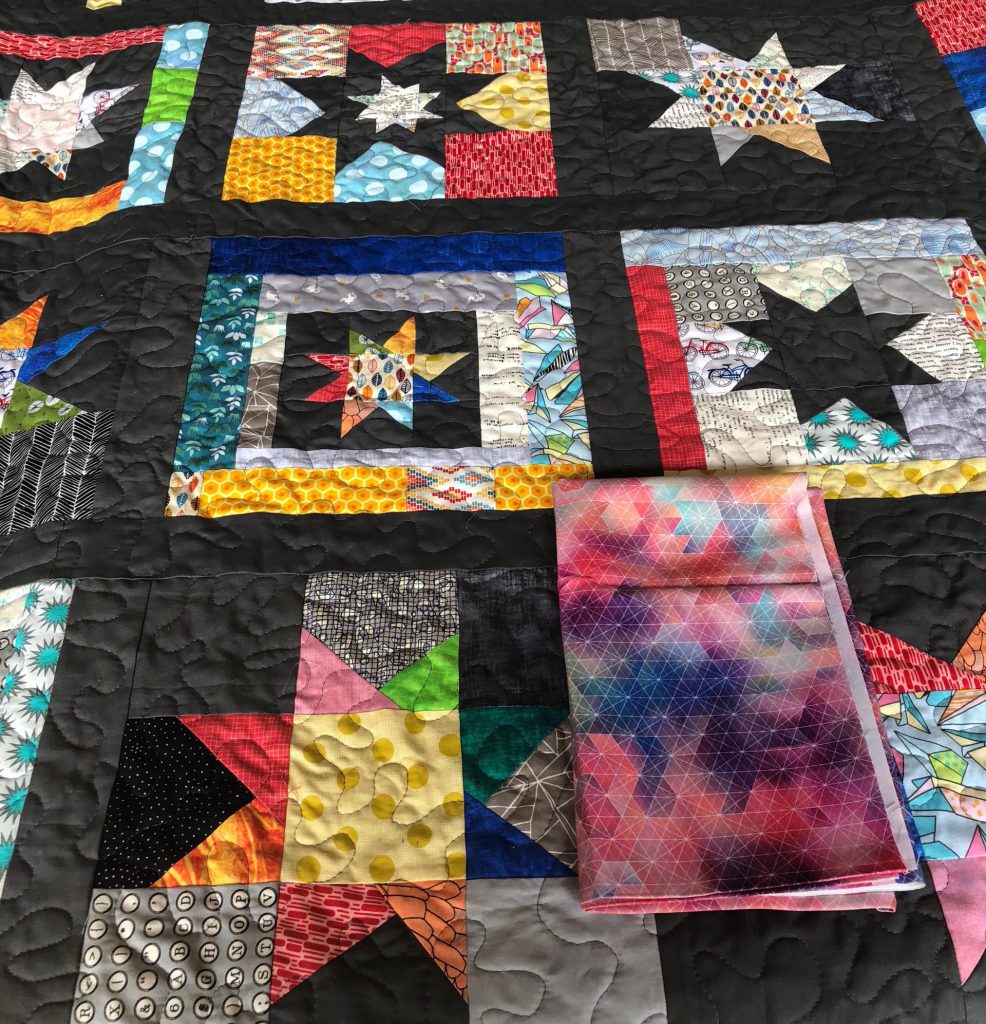 i checked out one local quilt shop, and came up empty, before deciding to use some of the remaining scraps for a scrappy binding. and then i got to work sewing the binding. laundry day gave me a perfect excuse to get some of it done.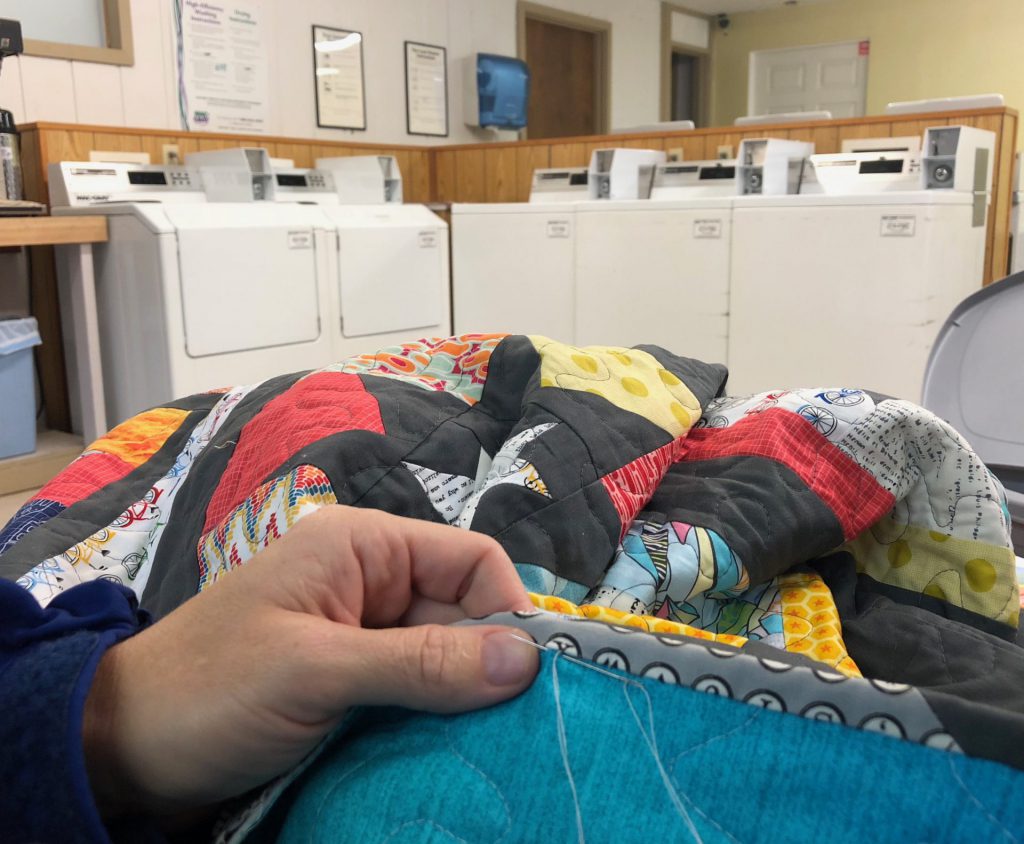 i ended up quilting an all over meander, because that's about all i can manage on the road. i don't have time for anything too extensive. and my setup usually doesn't allow for precision. plus, i don't hate an all over meandered, perfectly crinkly quilt.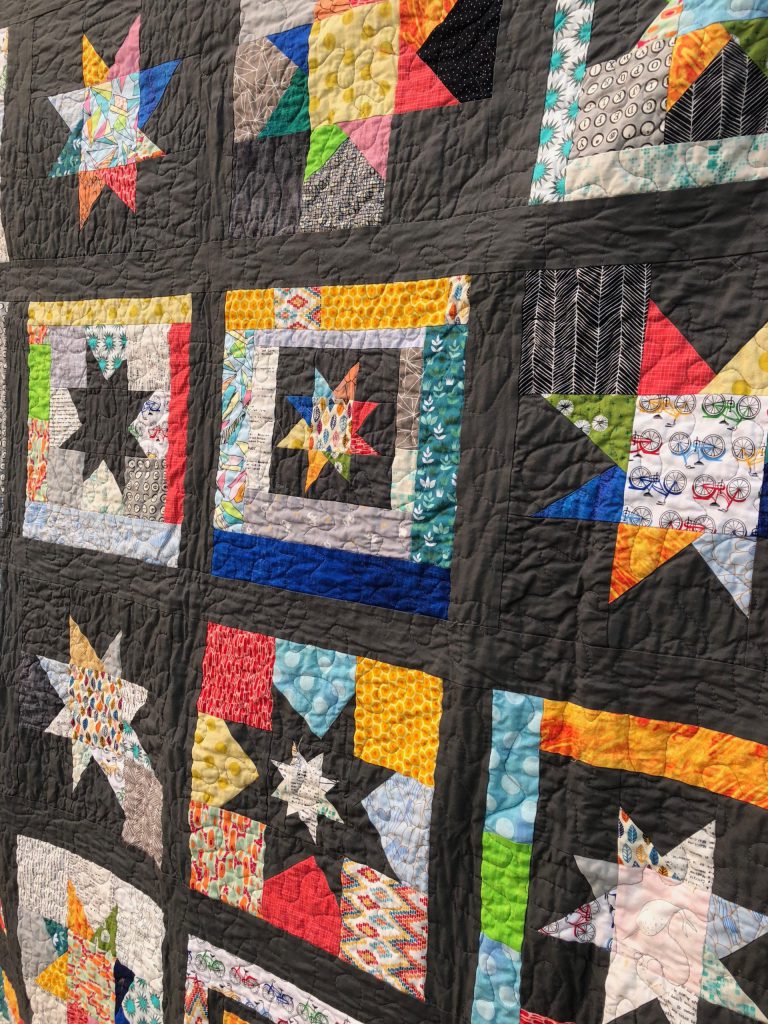 the end result? i couldn't love it more. it's my favorite quilt ever and if i hadn't told my friend i was making it for her, i would totally keep it. maybe someday i'll make myself a similar one.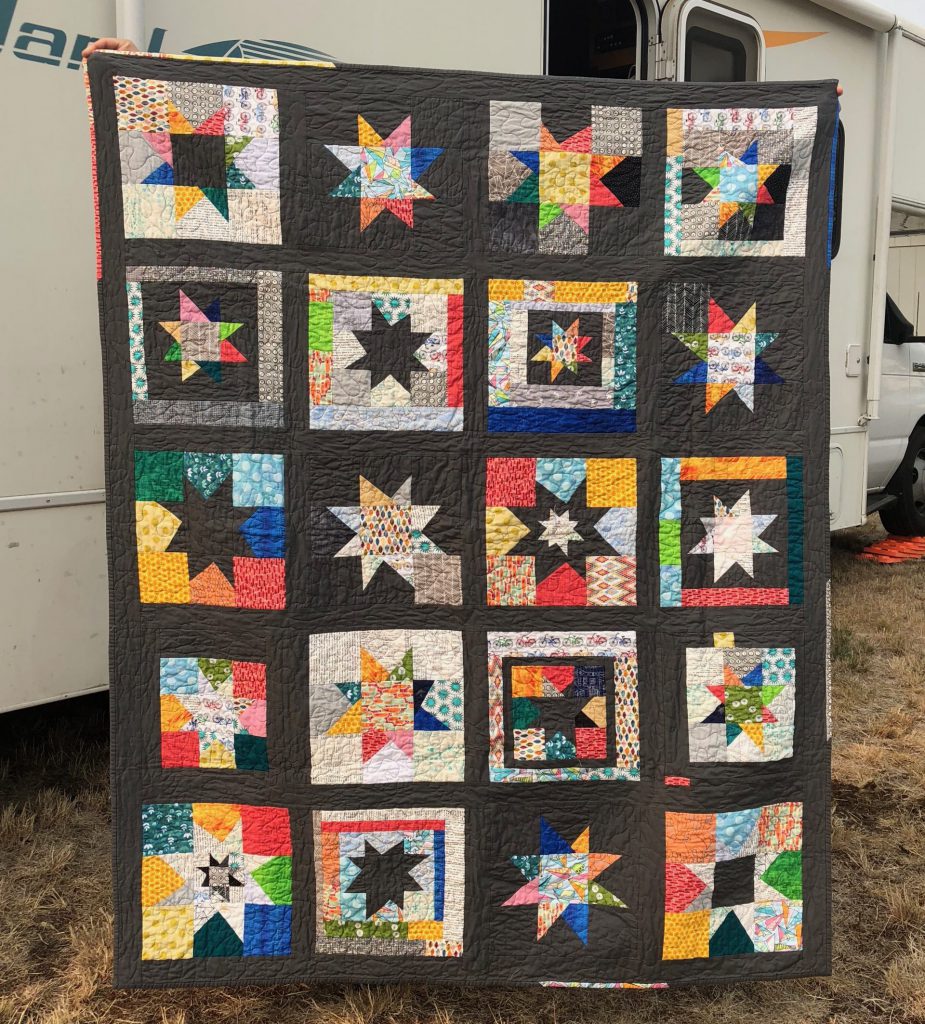 for the backing, i tried to be economical (both financially and storage-related), and used the leftover fabrics from piecing the front. but, that big rainbow bit definitely takes it up a notch. it's one of the fabrics i bought in reno with my instafriend.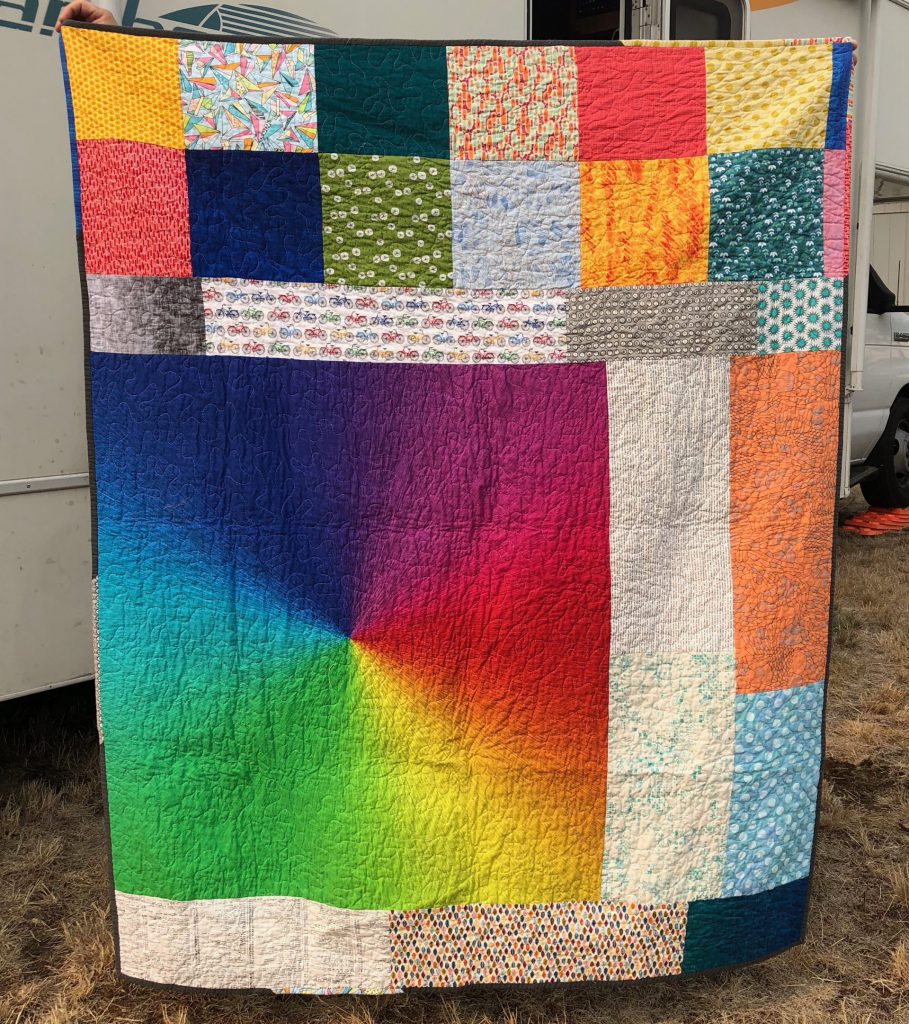 and now a folded up shot of the binding. for good measure.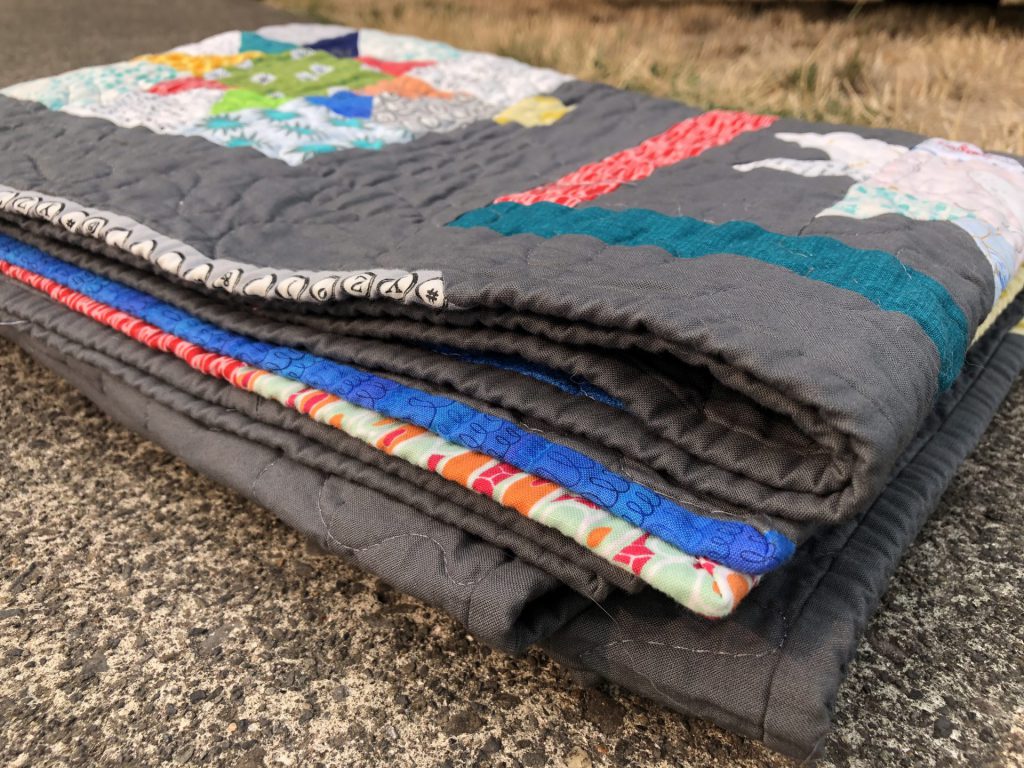 and one more. just because.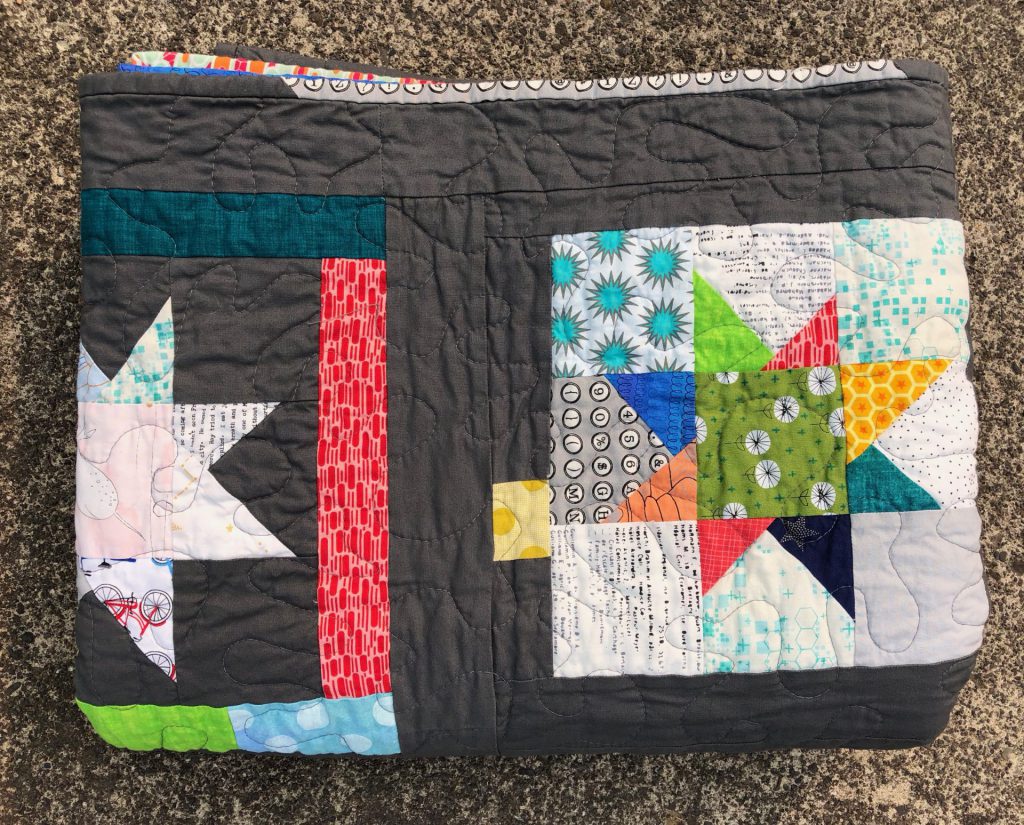 anyhow, i still have to mail it.
and then hope that my friend will like it. if not, i know someone who will take it.