from lassen volcano, we traveled back across california, all the way to the coast, amidst the cluster of redwood national and state parks. after our considerably frustrating internet situation the previous week, when we found a campground with decent cell signal, we plopped down the cash for a solid two week stay. we did a ton of stuff inside the park, but this post is mostly about the stuff we did that was not redwood related, spanning the two weeks.
we got in late friday, so the first order of business on saturday morning was to head south to a little college town of arcata, to hit up a weekly farmers market. two lidkids were big fans. one was less so.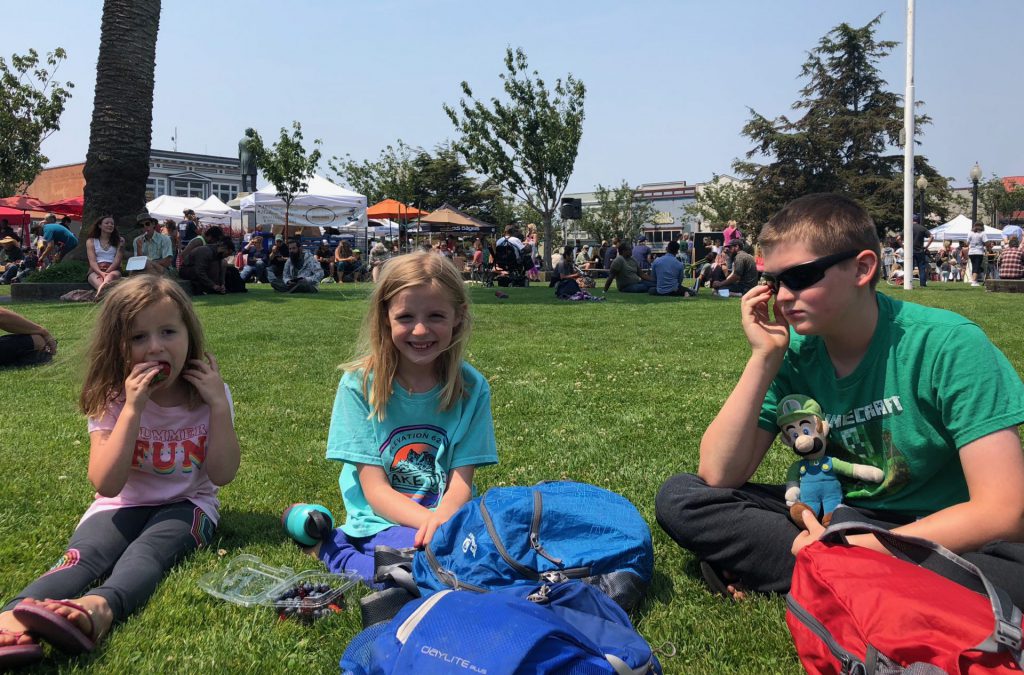 after we spent almost all of our cash on fresh fruits and veggies, some of which were immediately consumed by hungry shopping associates, hazel spotted some sunflowers and insisted we buy them. i couldn't resist.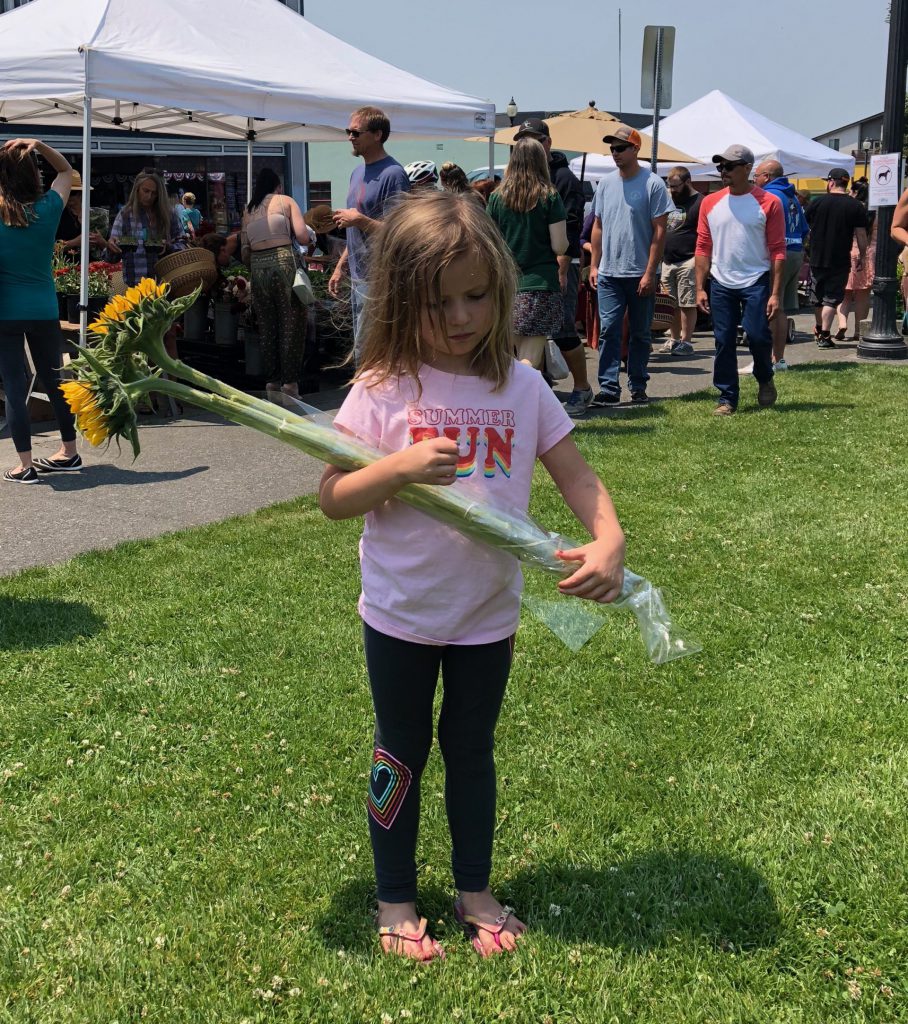 our campground, aptly named elk country rv park, is frequented by large packs of roosevelt elks. this was the view as we pulled in from the farmer's market.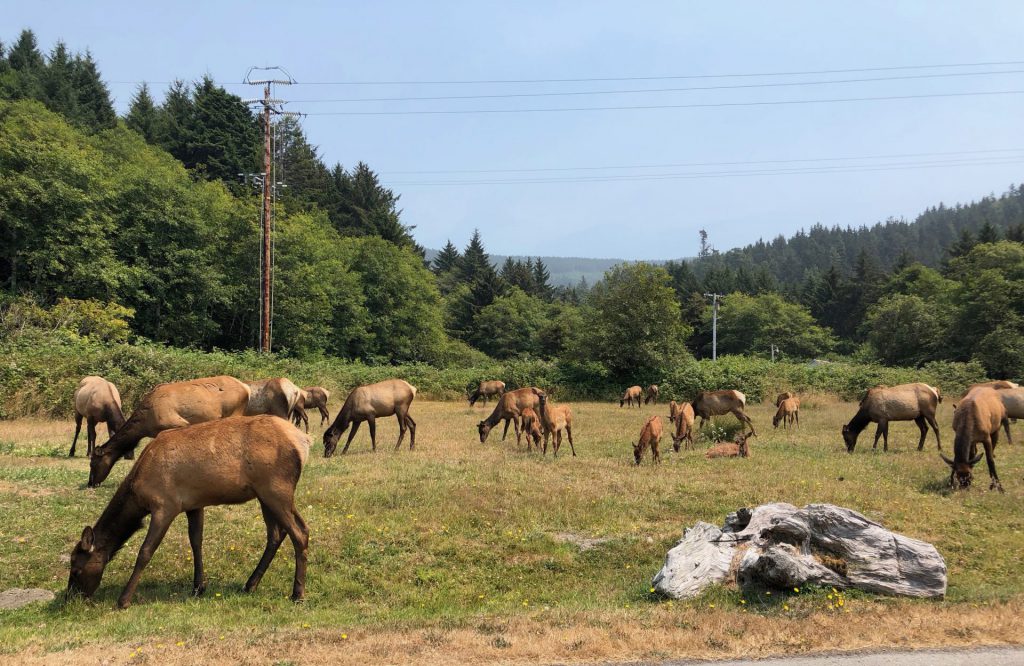 obviously, once we were home, i spread out our farmers market haul for an instagram pic. we were most excited about the chorizo and sausages. (update: chorizo was amazing. sausages TBD).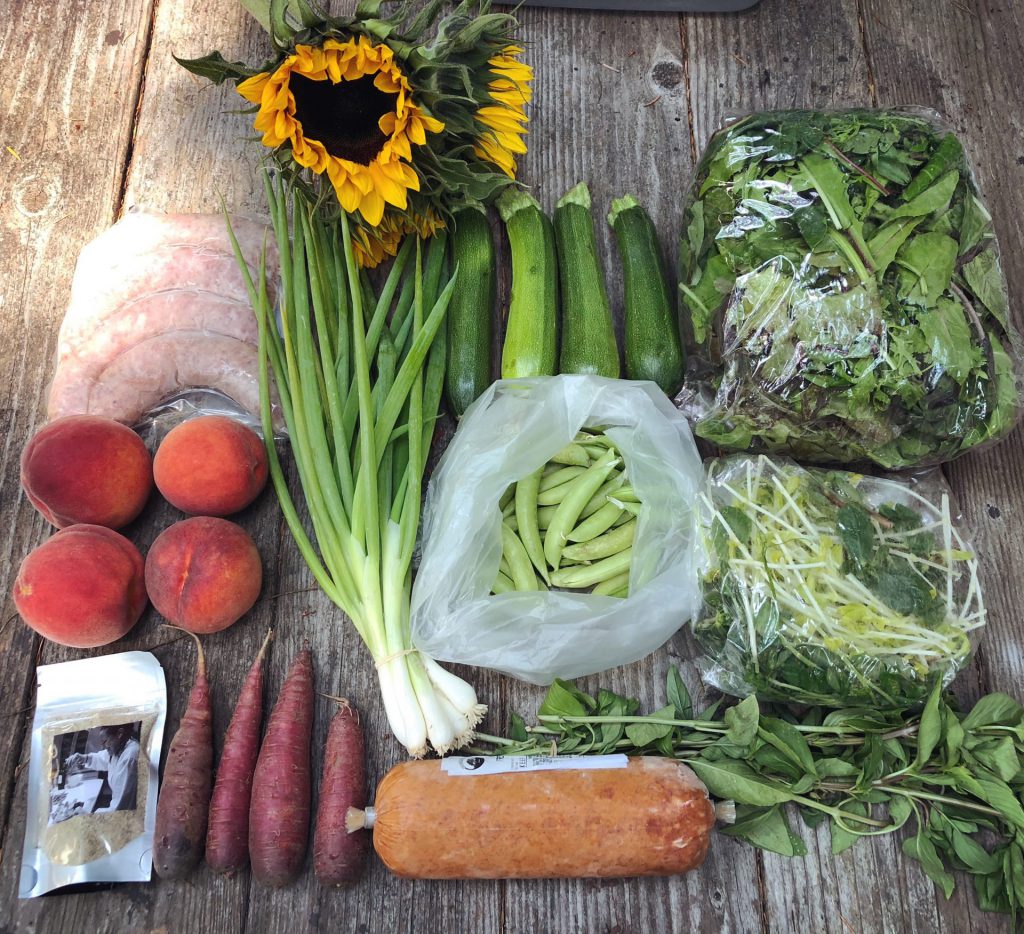 we weren't here for long before the boy came down with a cold. and being a boy, it brought him to the brink of death, but he fought hard and has since fully recovered.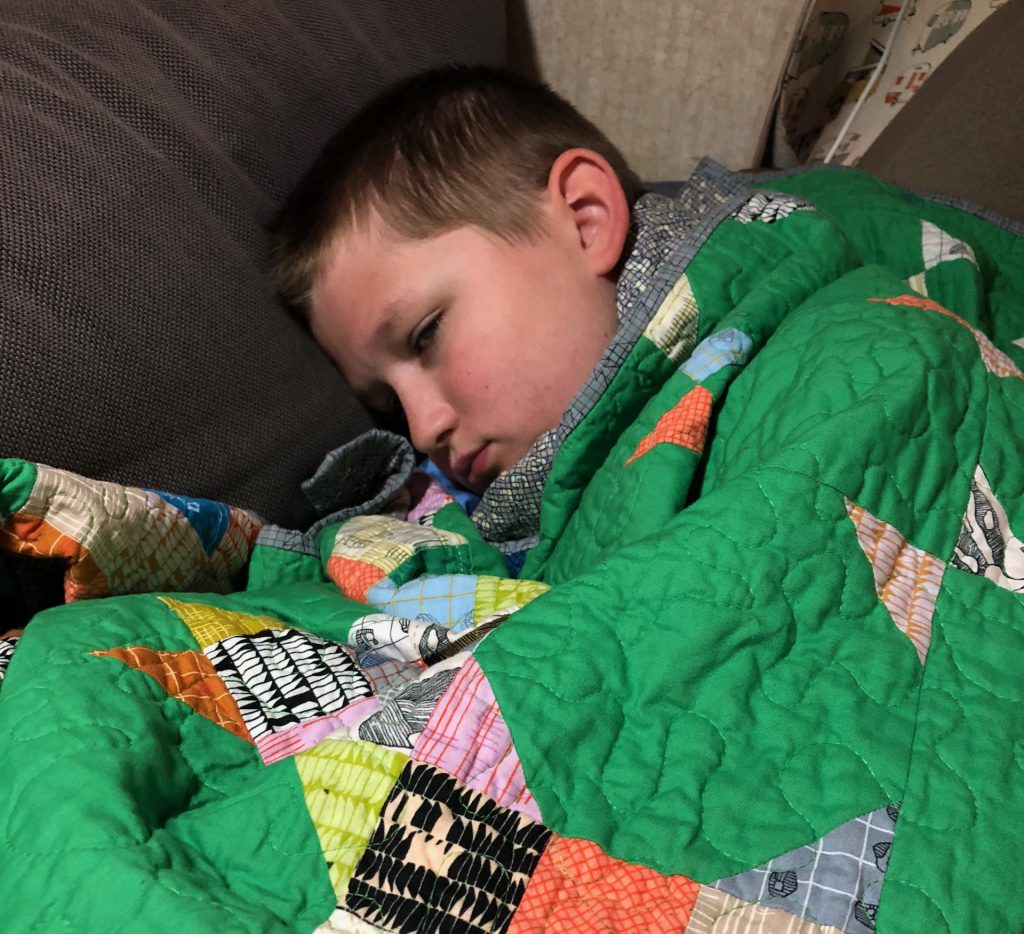 hazel and her flowers. she's very possessive of them. when anna knocked off a few petals, it was a major catastrophe.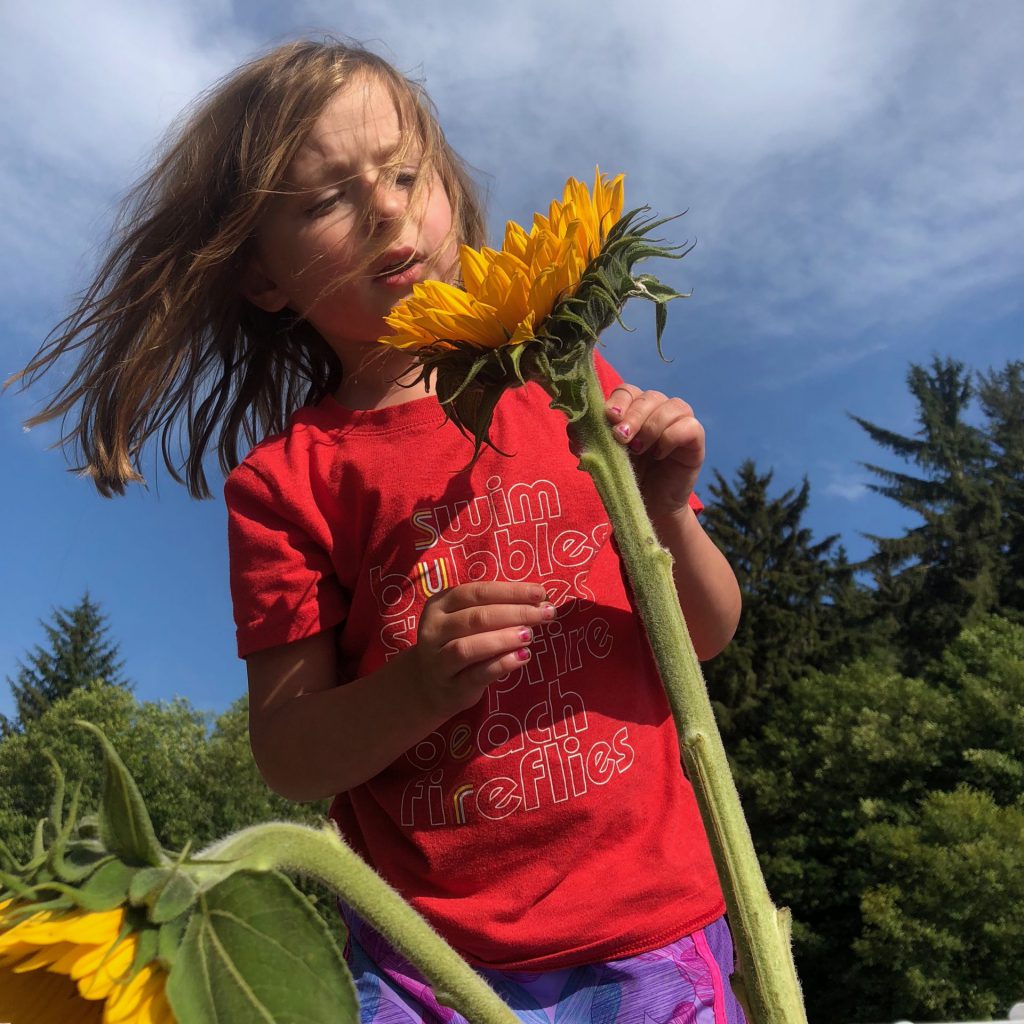 it's been quite a few crazy weeks lately, so it was nice to finally be settled somewhere for a bit. we set up all the accessories and cooking devices and made up a big fat batch of bacon for the week (or a few days).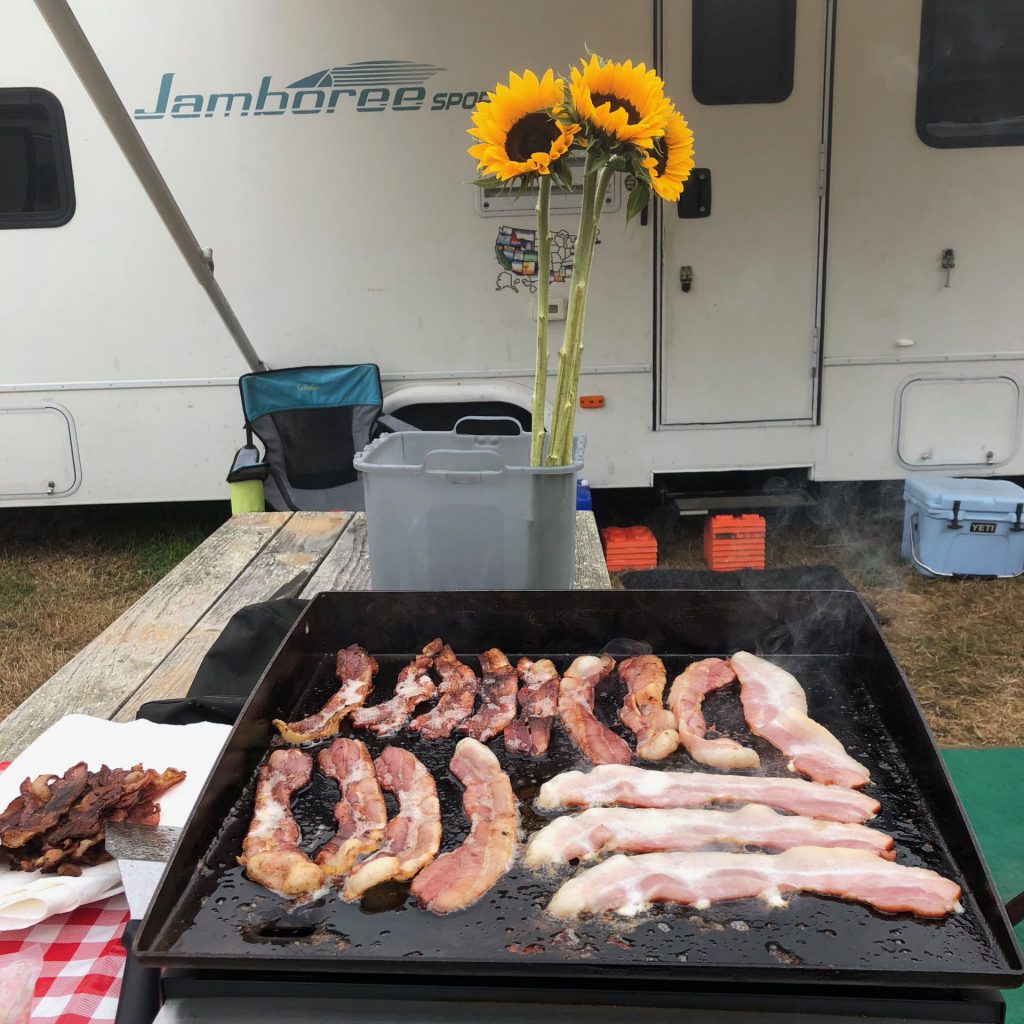 and the temps here. oh my. it's actually a bit on the chilly side. perfect for campfires and snuggling in blankets outside for a bit of uno.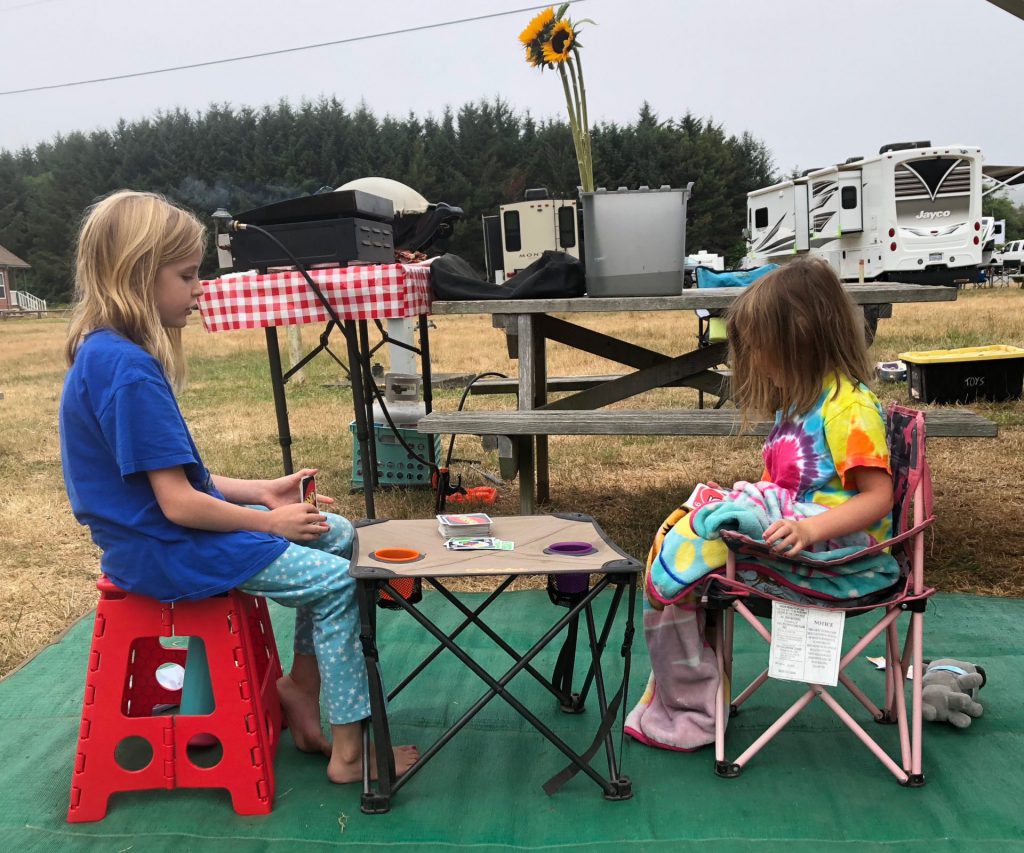 isaac finally remembered to get out a rock growing kit that he got for christmas that we have been saving for a time when we were settled, so it wouldn't be disrupted. and the rock growing commenced.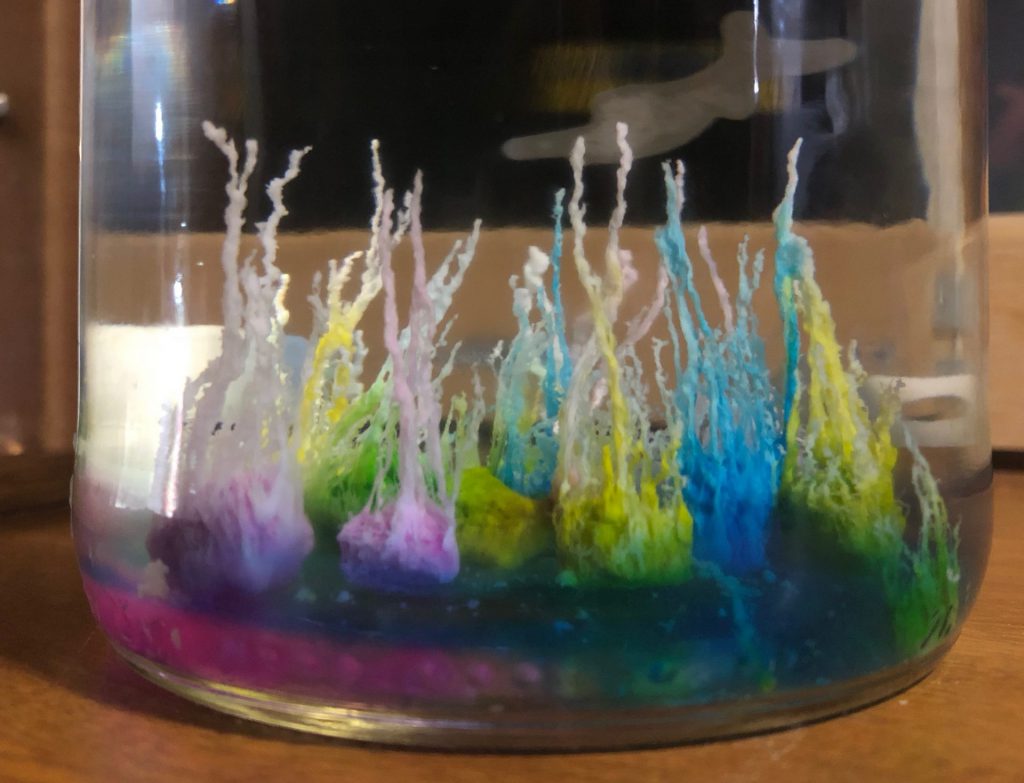 over the weekend, we went into eureka, to check out the sequoia park zoo we were told about and happened to be free thanks to our nc zoo membership. (actually, it cost 50 cents, for some reason, but whatevs. almost free).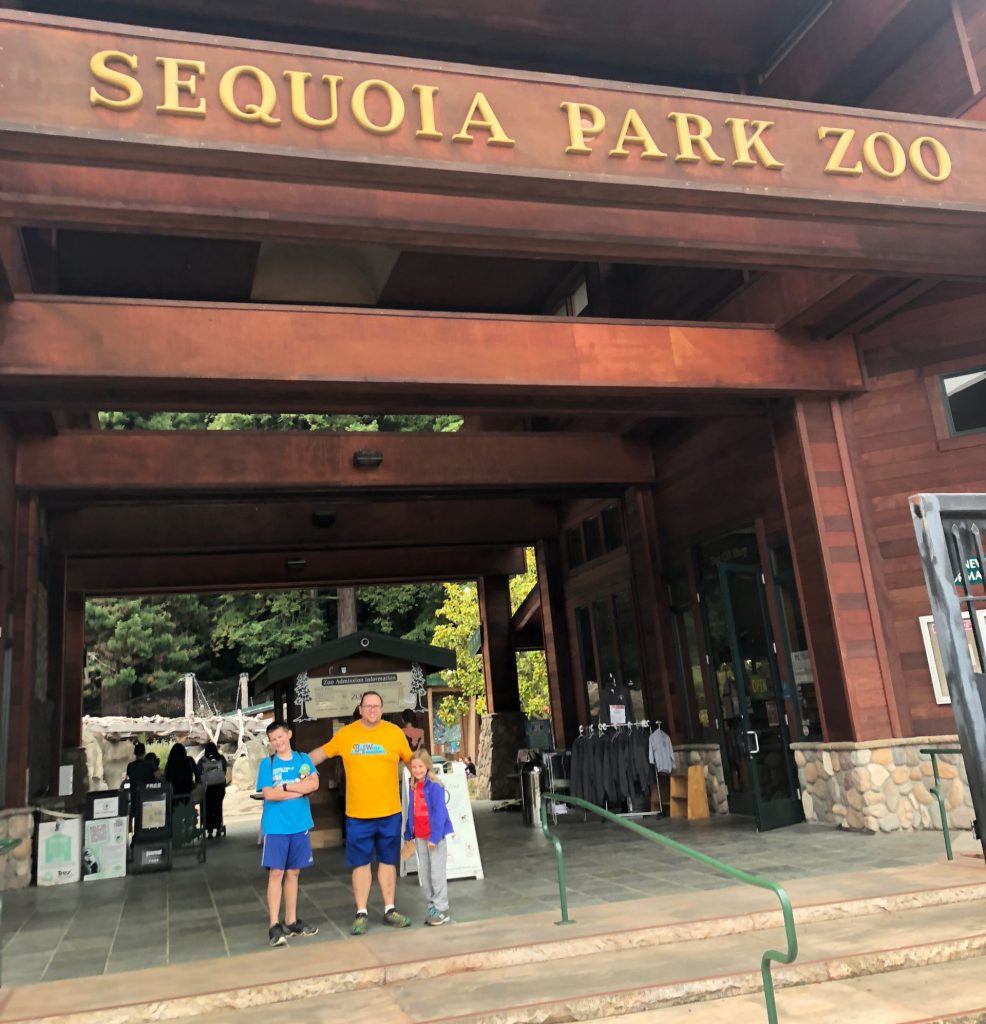 i won't lie. i wasn't super impressed. the habitats were sort of meh. and there weren't many animals. we kicked things off with flamingos. isaac's least favorite, ever since some squawking flamingos ruined his day in florida a few years back.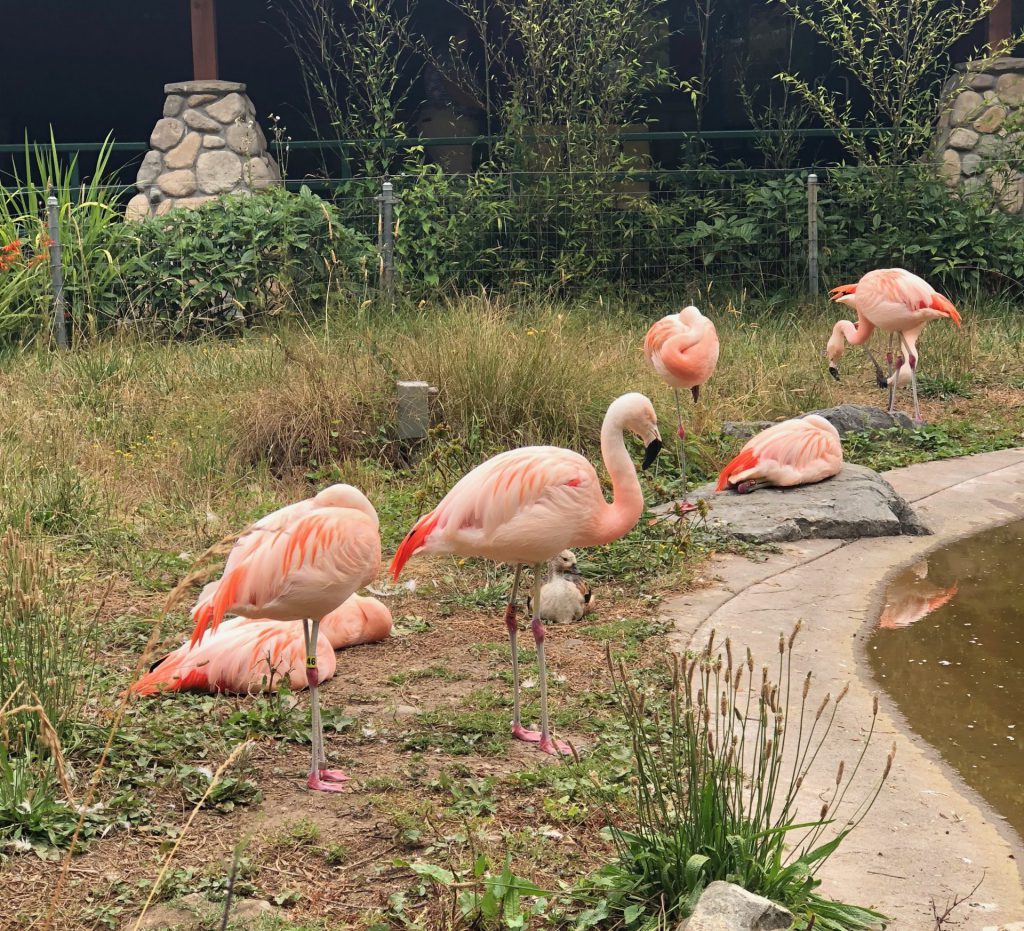 the one thing the zoo had going for it was the weird animal factor. i had never seen several of the animals in my life. and we have been to a lot of zoo. like this "crested screamer". we waited around long enough to see (hear) how it got it's name.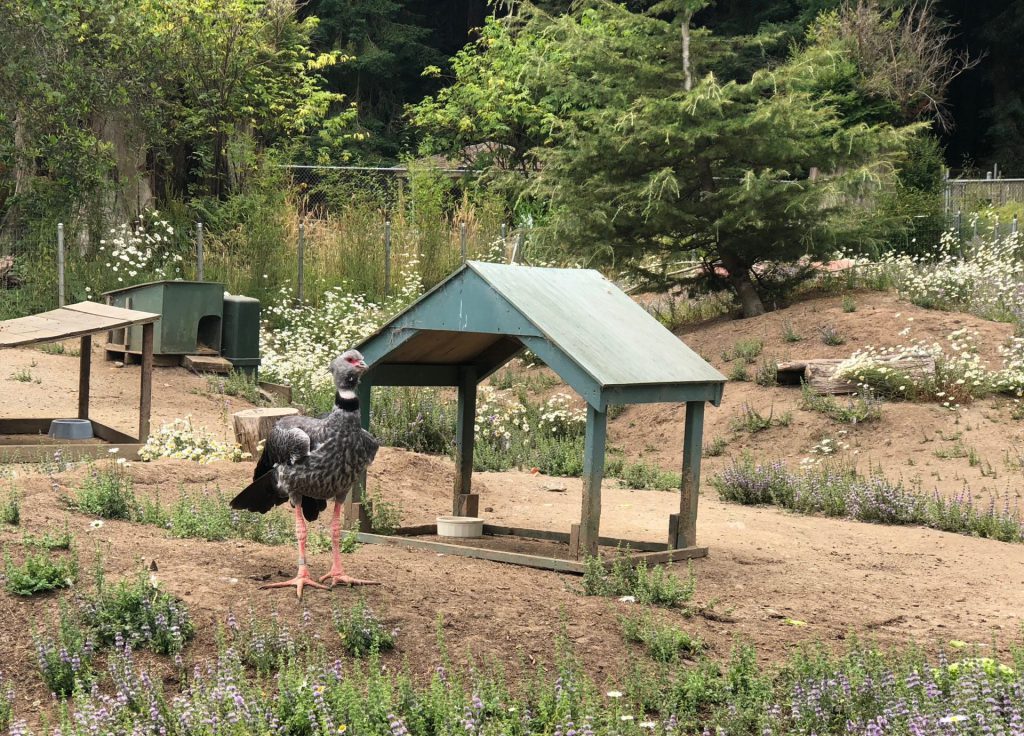 one of our favorites was this donald trump bird. or, a "golden pheasant".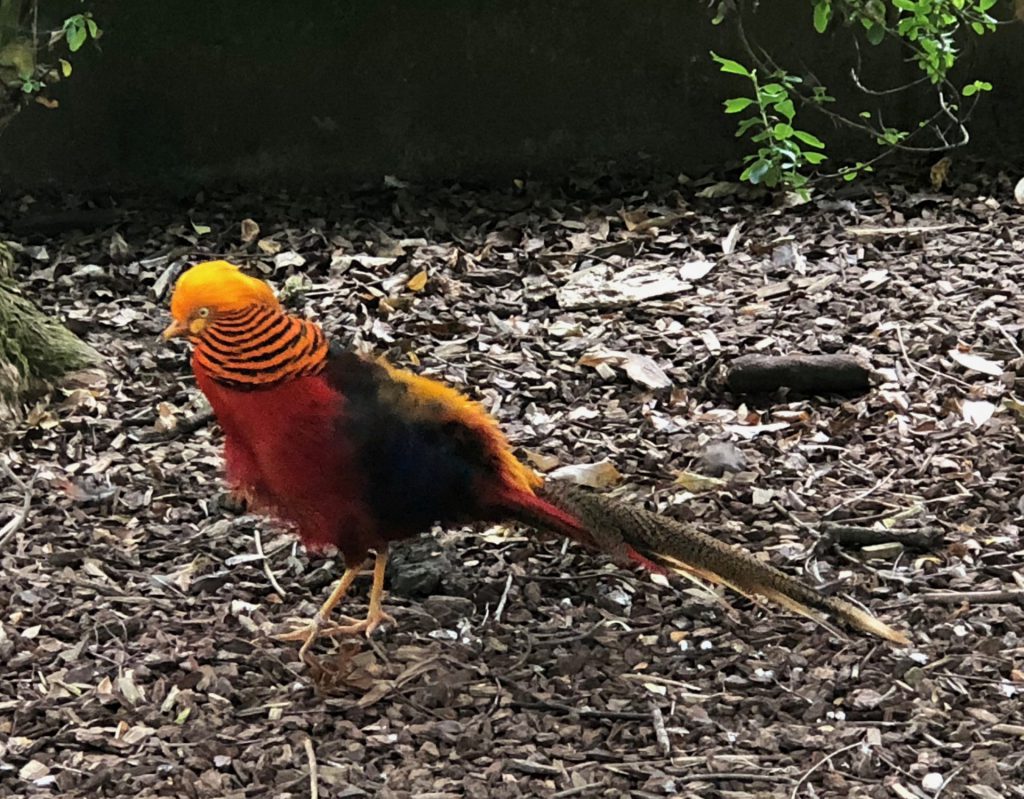 i have no idea what this bird was, but it's cool.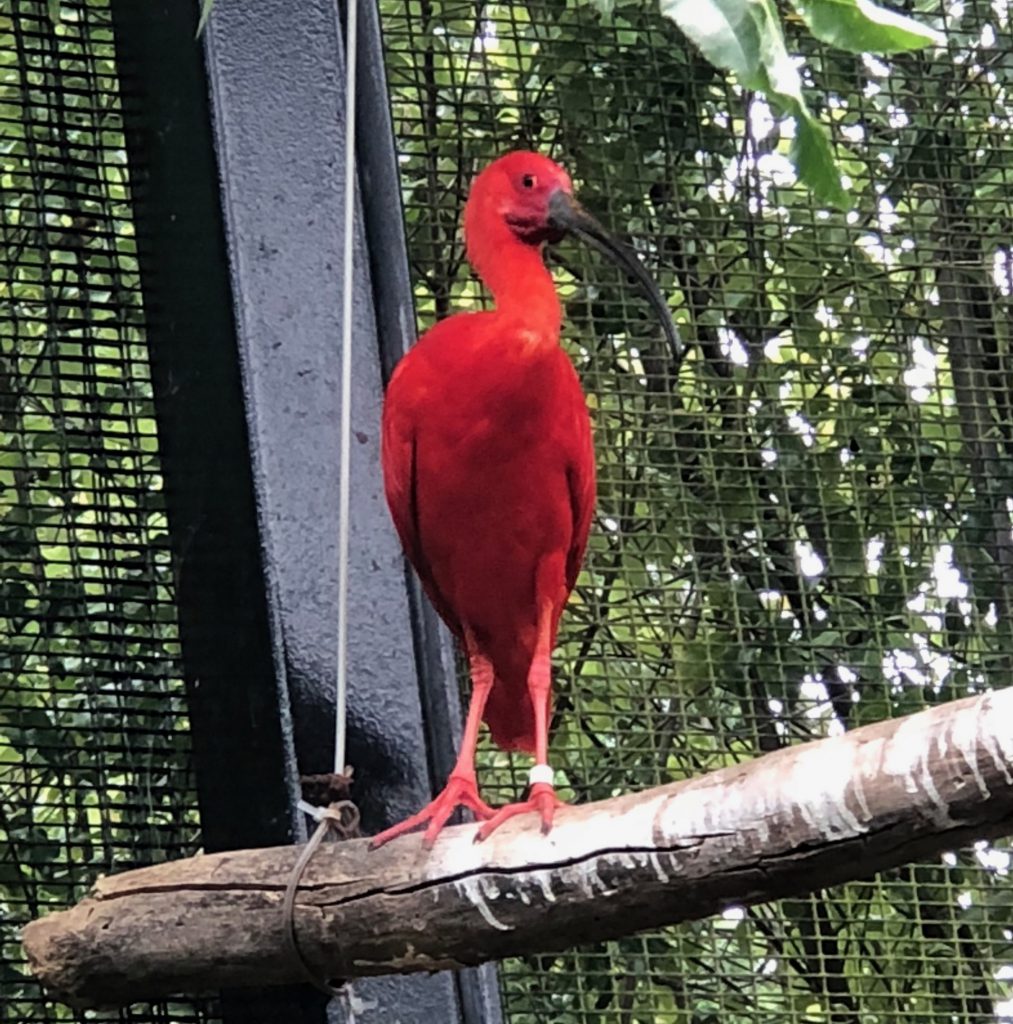 these are derek's favorites. they were like part bunny part deer. and called a "patagonian cavy".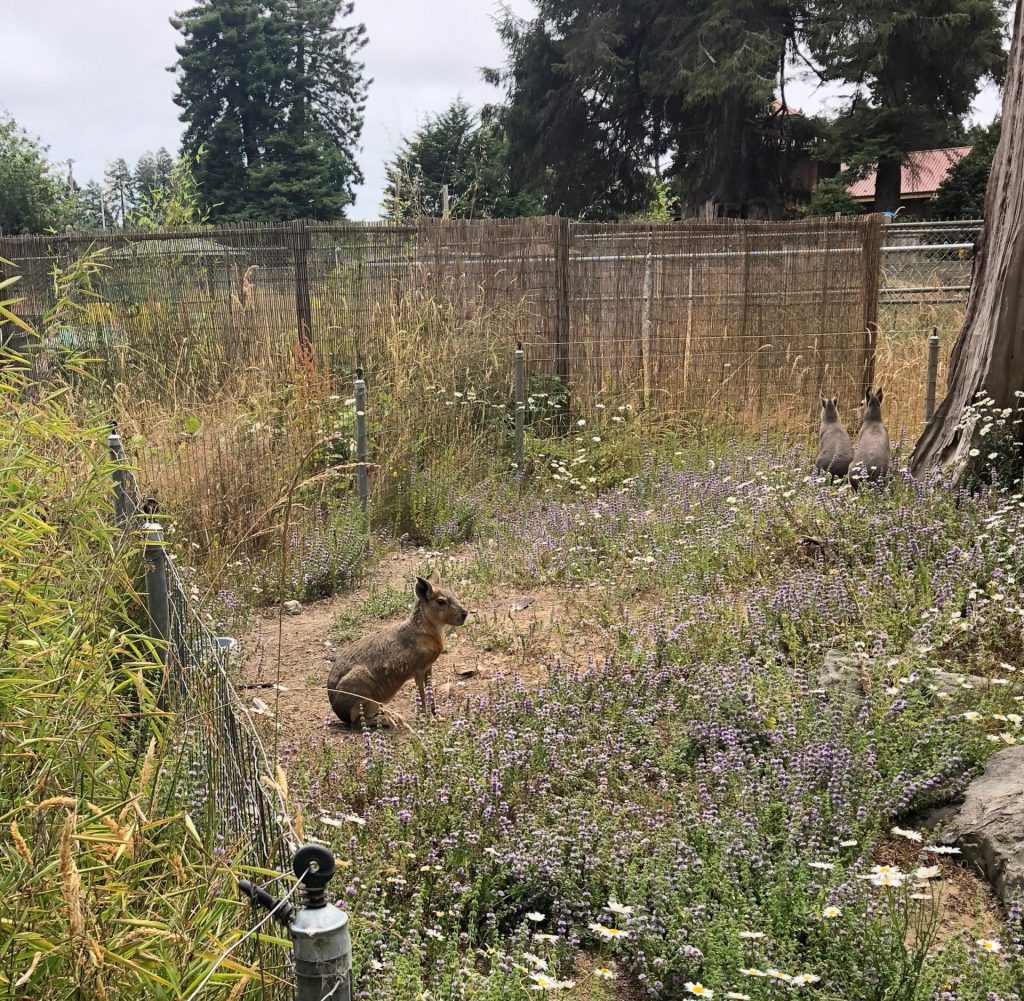 and then onto the fish section. we had just finished up the junior ranger books with a section about salmon and trout and such, so this was a good follow up.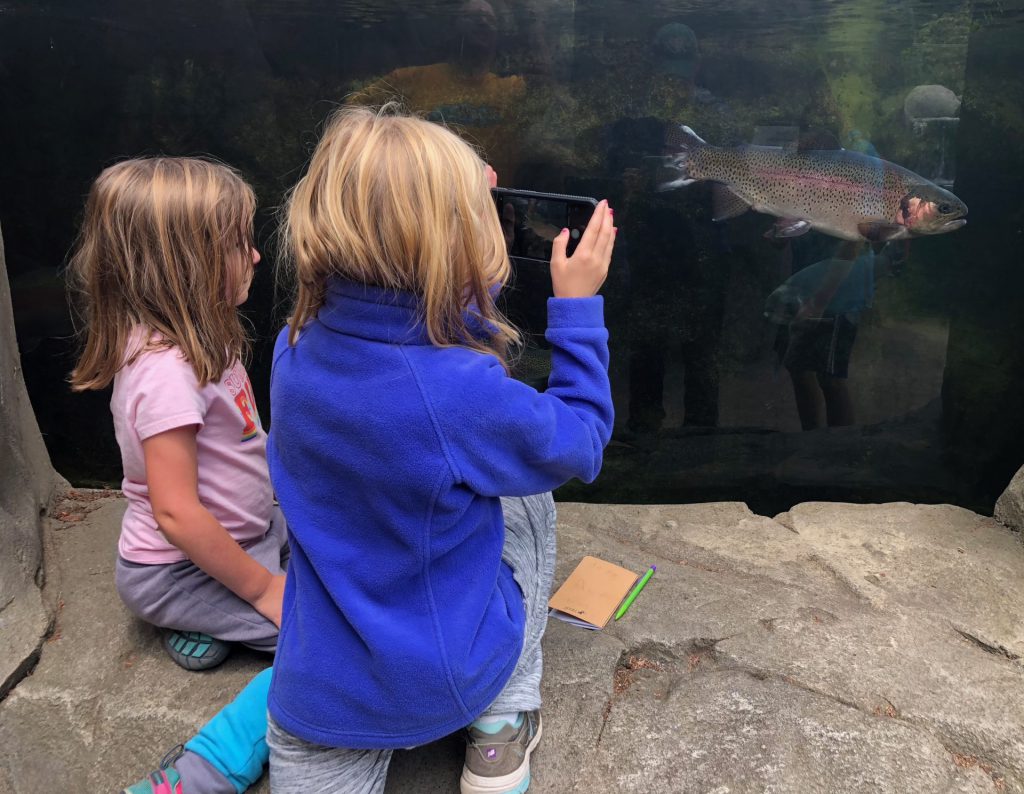 bald eagle. 'merica.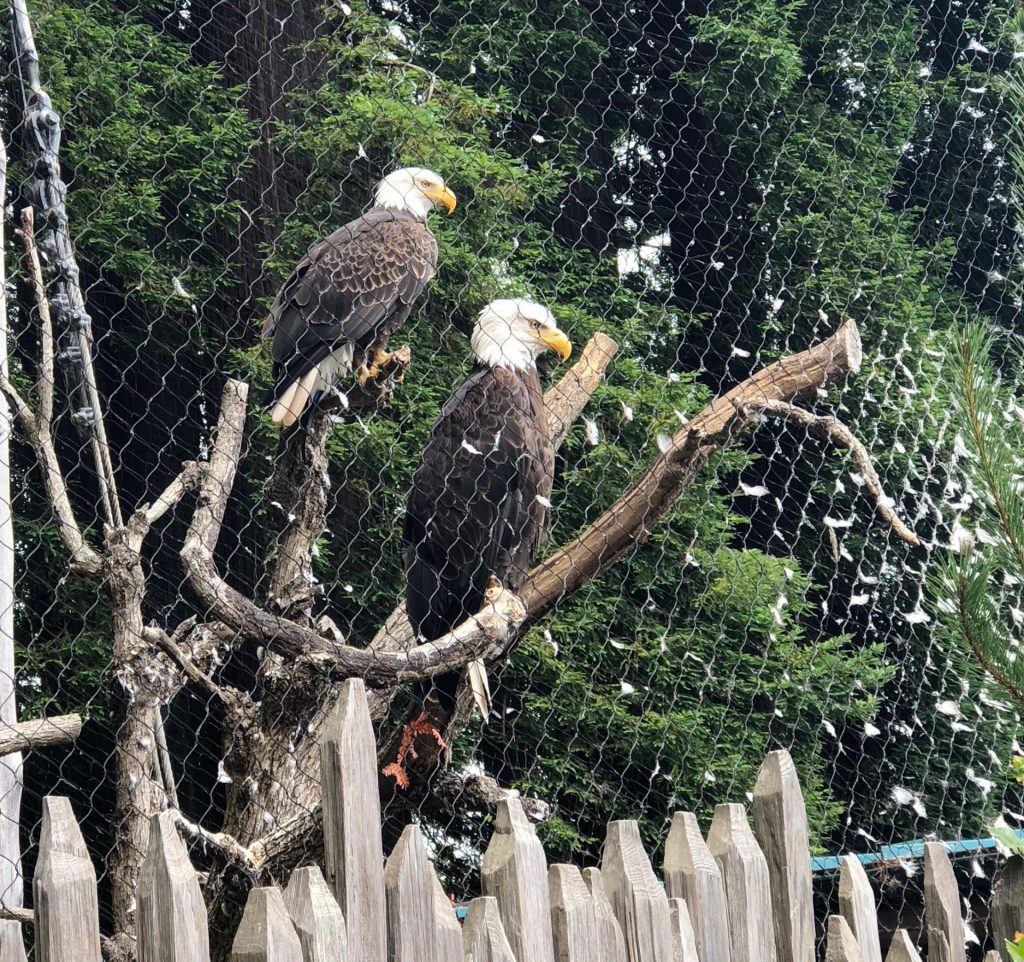 in the barnyard section, there were chickens running around and a few goats and pigs. and we were able to go in with the goats and brush them and hang out.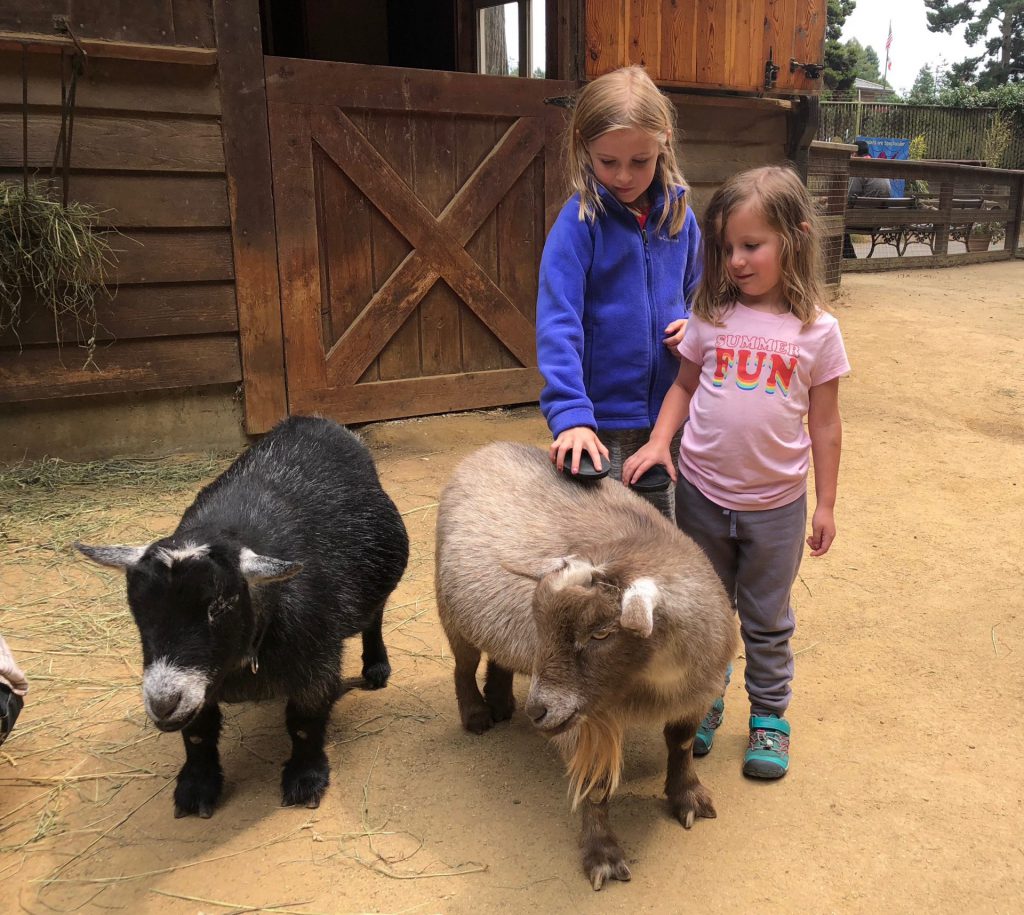 we can never turn down a good photo booth opportunity.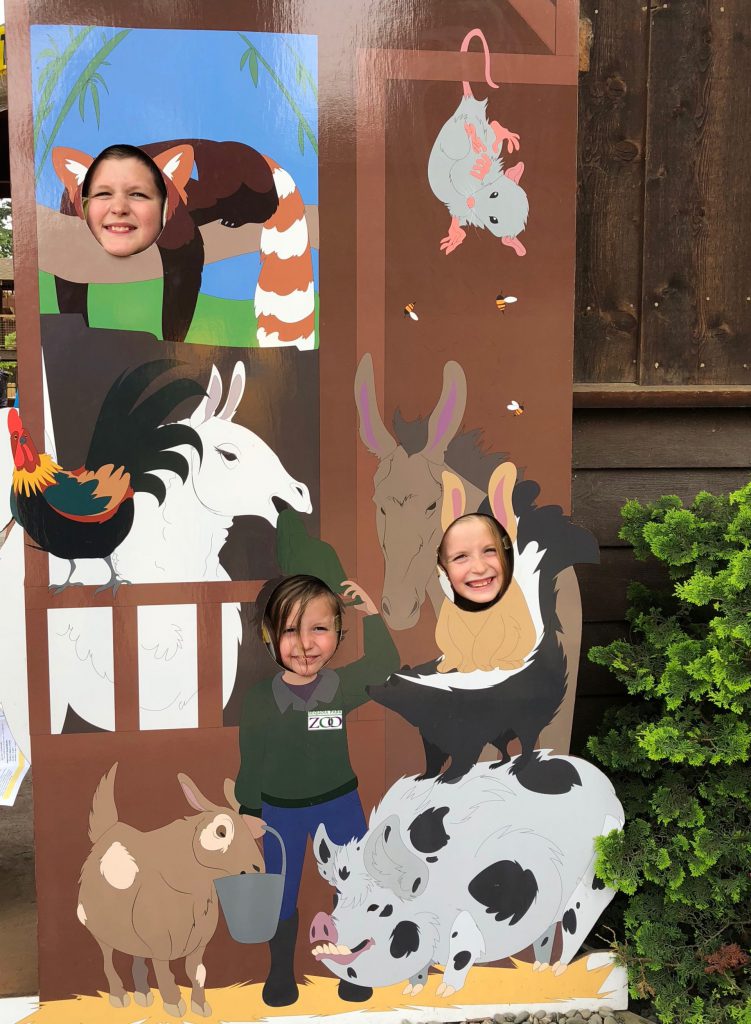 and. a pic of my peeps, checking out some monkeys.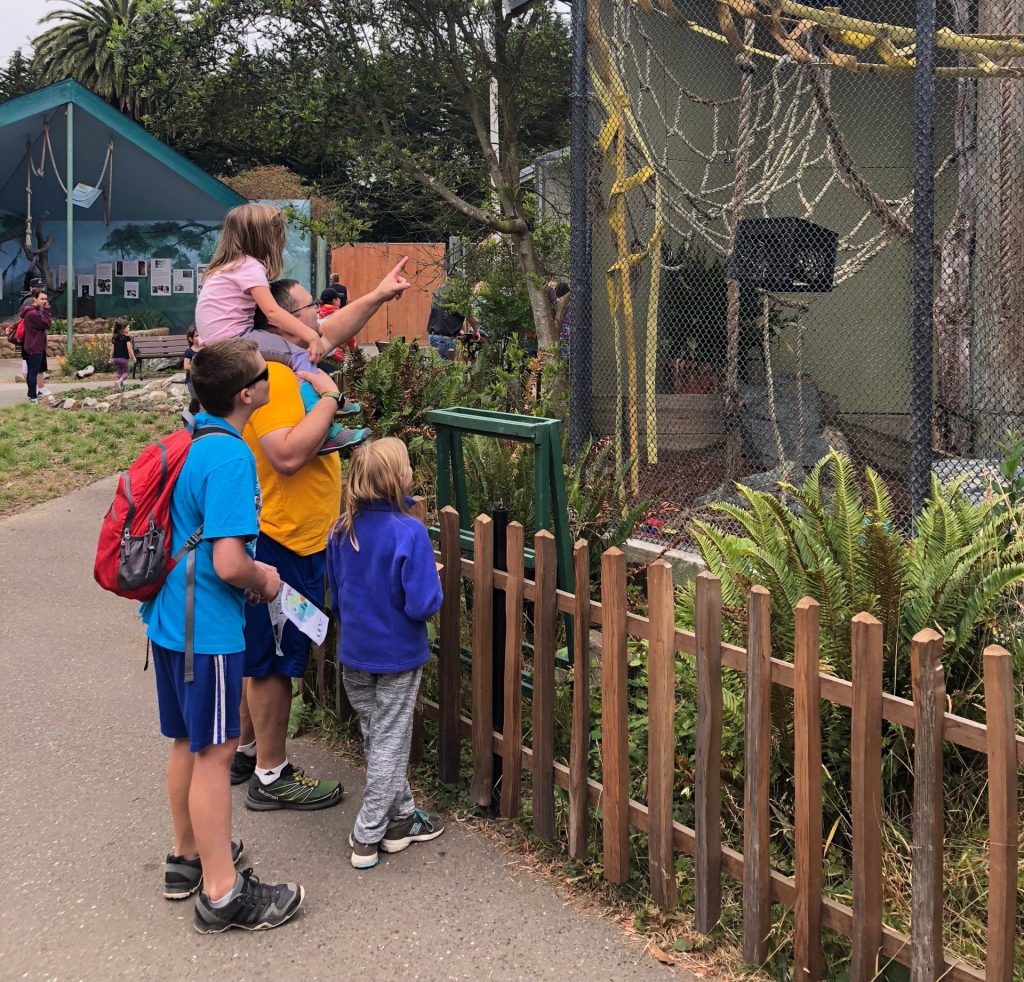 in a future post, you'll see the inspiration for this picture. but, basically, after seeing a couple of banana slugs on our redwood excursions, they have become a lidkid favorite. so, when we found some sticky, gooey banana slug figurines at the gift shop, we knew we had to have some. hazel put this one on her face and said "do i have a banana slug anywhere on my face?". that's my girl.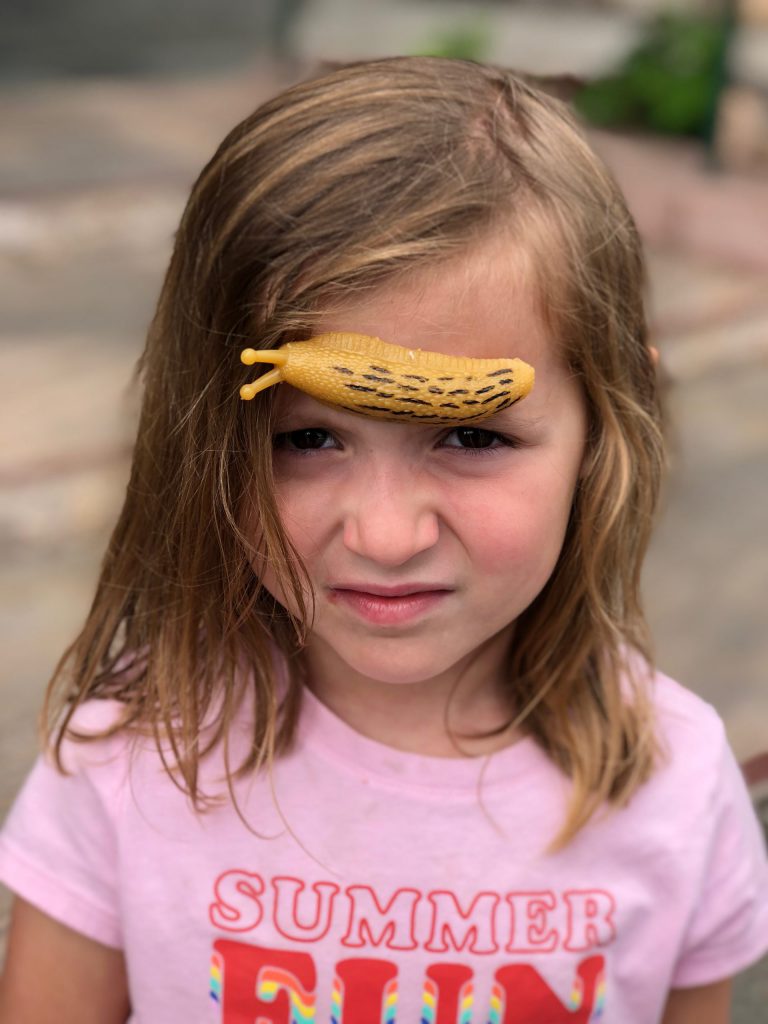 after our zoo time, derek drove me around to various thrift shops so i could hunt down vintage corelle. and while i did that, he took the kids to a toy store nearby and they ended up conspiring to buy me this really cool avocado pillow. they exercised excellent judgement in not getting me the one twice as big (and twice as expensive).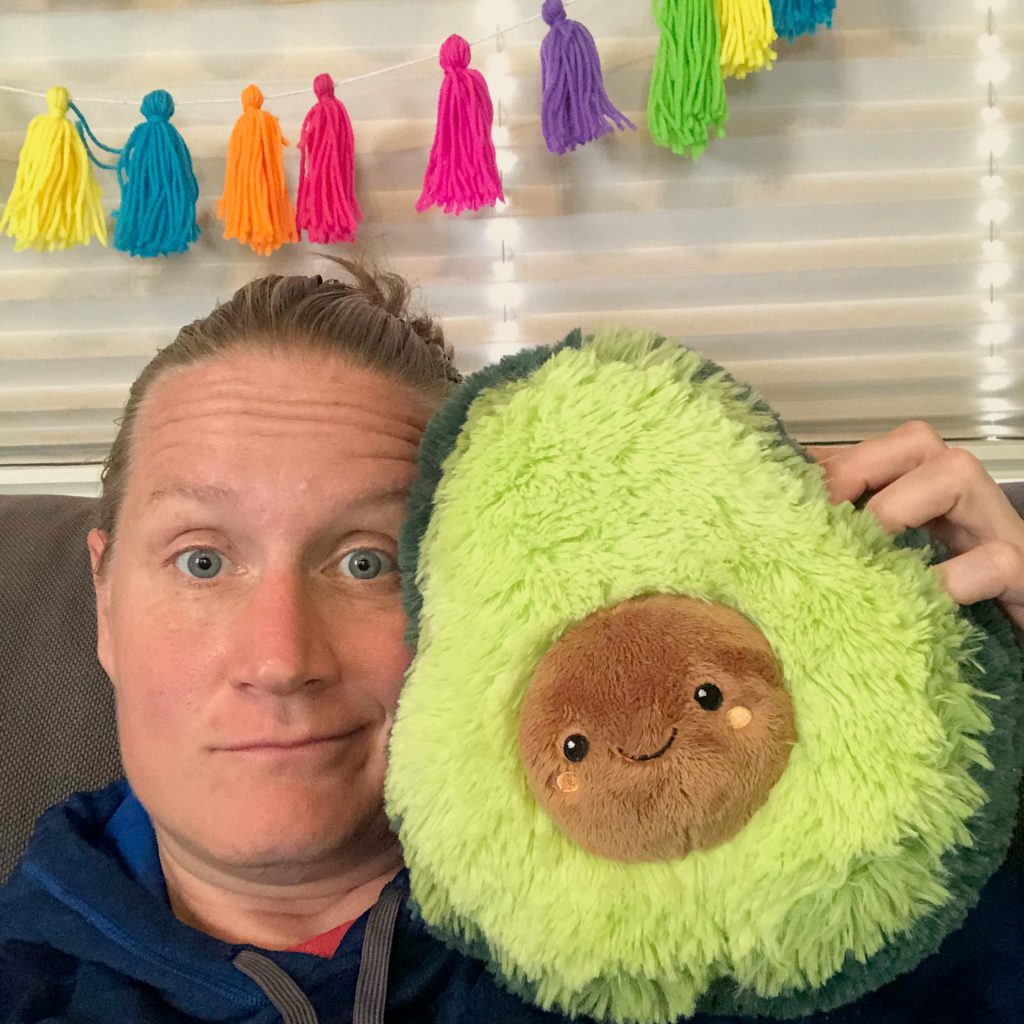 for our first week in the area, we kept pretty busy, getting out to hike and explore a bunch. but that fizzled a bit and we spent a bit more time back at the camper for week two. one day, this friendly elk decided to join us. (note: they are not actually friendly and the campground and national park and covered in signs warning you to not approach them, especially if there are calves nearby).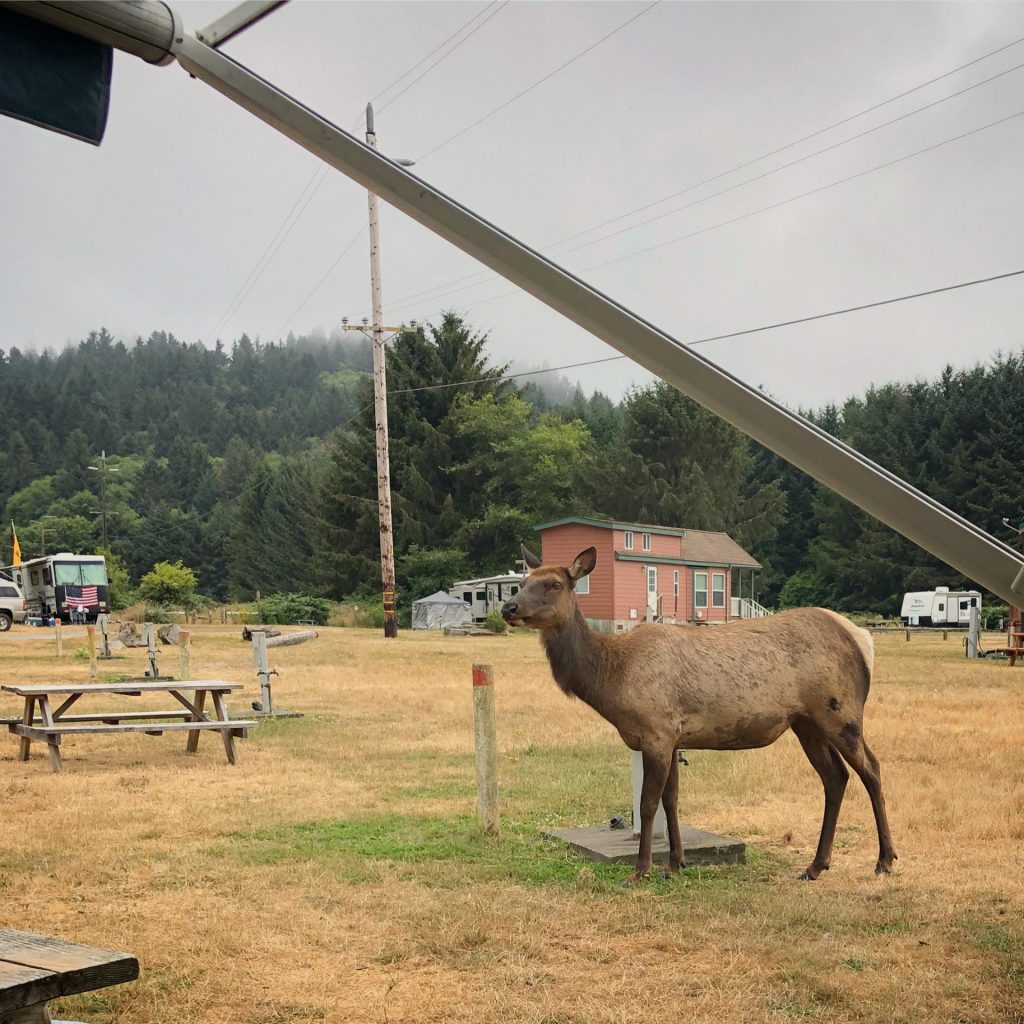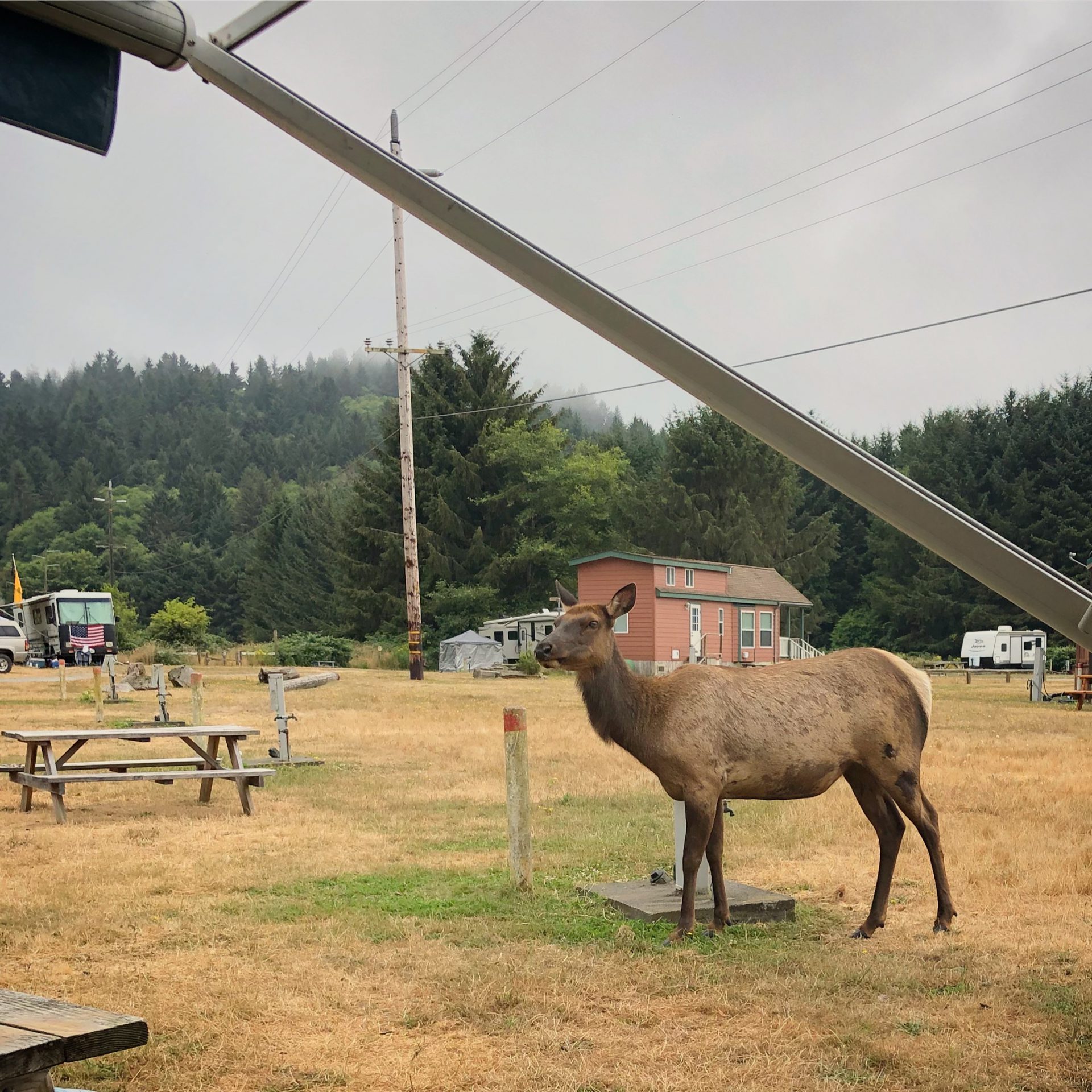 towards the end of our week, i began preparations for moving. cleaning. purging. laundry. bathing lidkids. this was bad timing for hazel who has a bit of a blister on her foot, making bath time a very traumatizing event. i don't know if she will ever forgive me.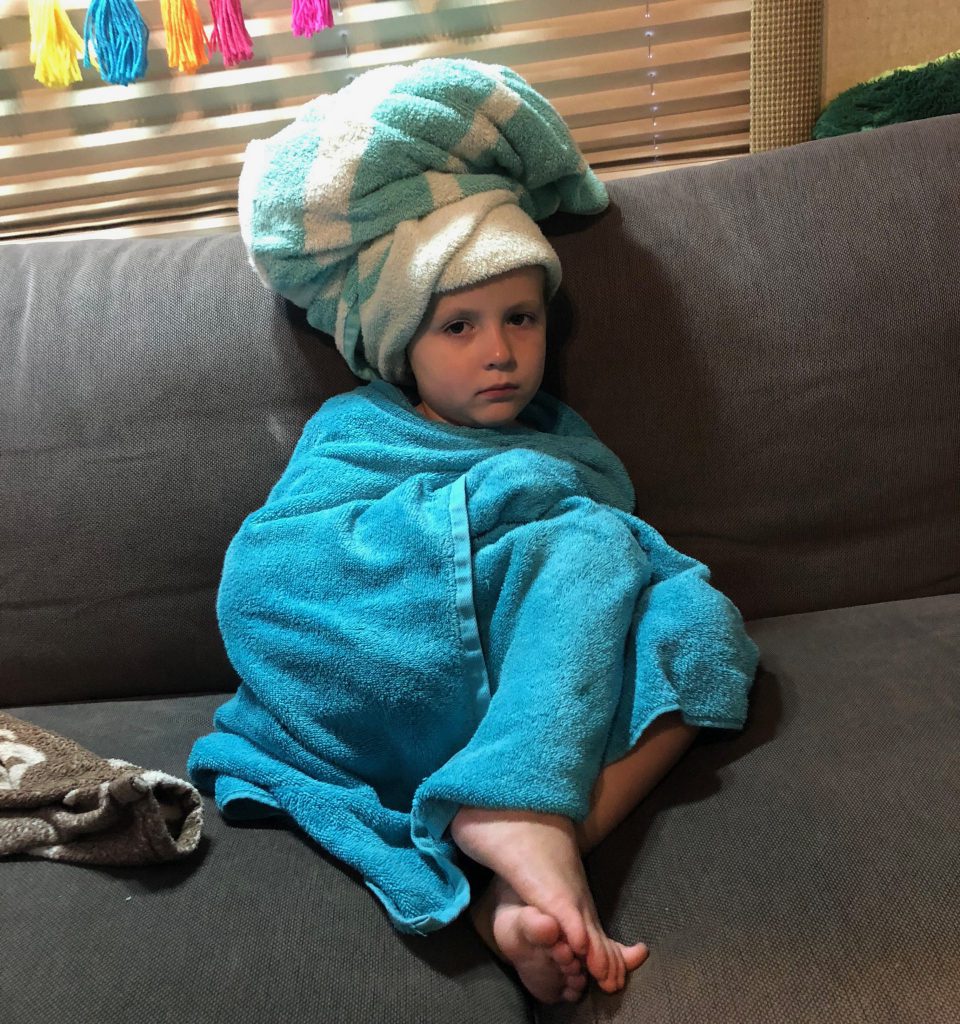 this morning, i found hazel in the back of the camper, making shadow puppets and it was the cutest thing ever, until she got frustrated, went into a fit of rage, screaming and sending everything flying.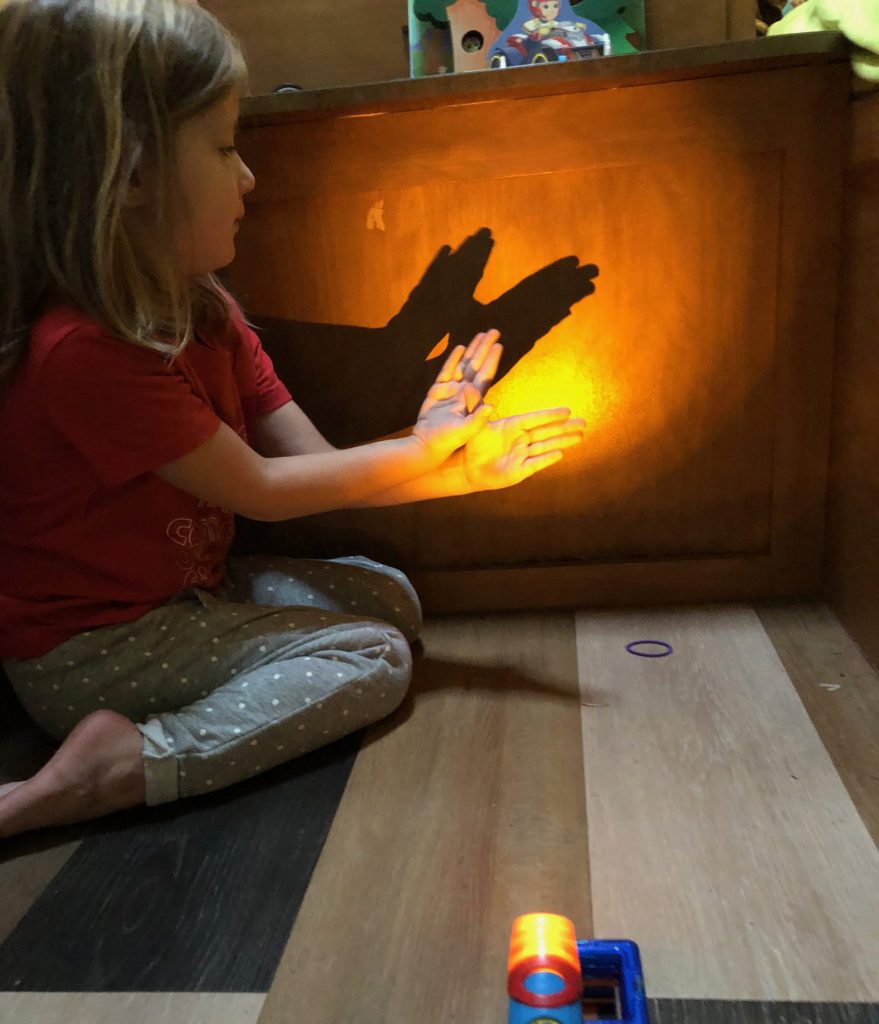 another elk visitor snuck up on us while the kids were hanging out in the "front yard". or maybe it was the same one. who knows.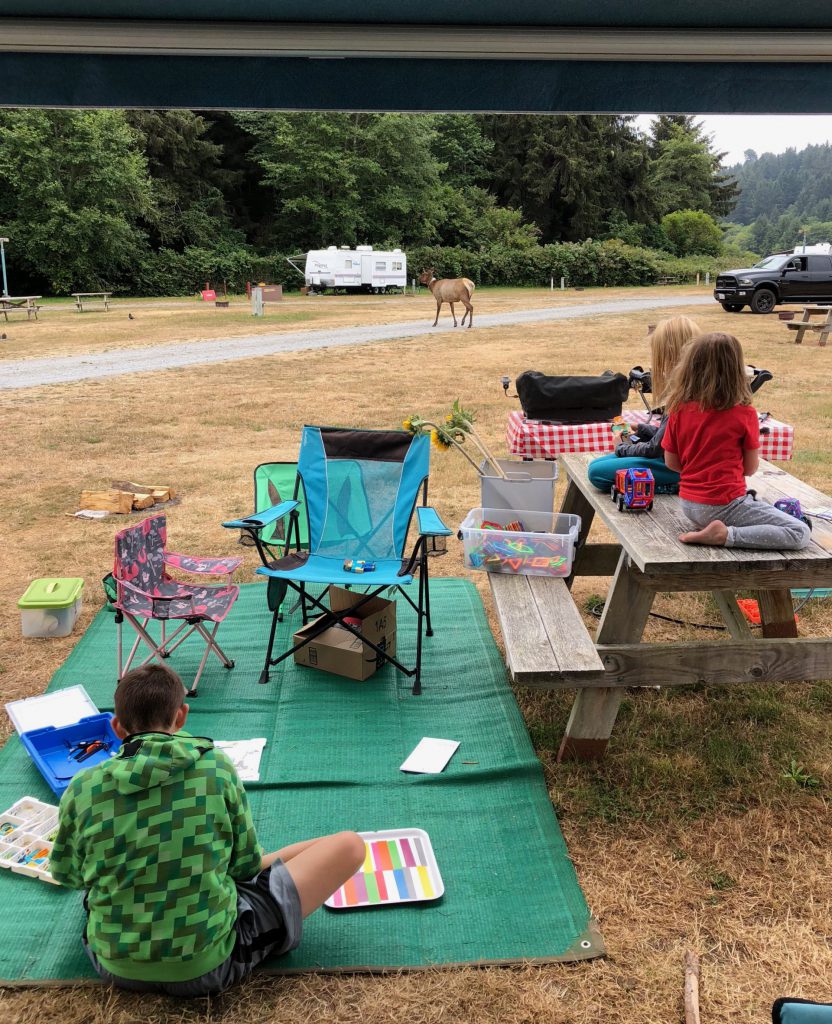 anyhow. our time is up at this campground, and we head north tomorrow, still near the redwoods, but on the other side (oregon!!). stay tuned for a post that's actually about the redwoods while we are in the redwoods. 🙂