so. it rains a lot in the pacific northwest. no surprise there. but it really really rains a lot on the coast near la push, washington. and we mostly chose this campground due to its proximity to the hoh rainforest, but on our hike to hole-in-the-wall, some friendly hikers informed us that a road had recently washed out and the entire rainforest was closed until it is repaired. ho hum.
so, instead of rainforest adventures on sunday morning, we had pumpkin pancake baking. the cold, rainy weather felt like fall, so i went with it.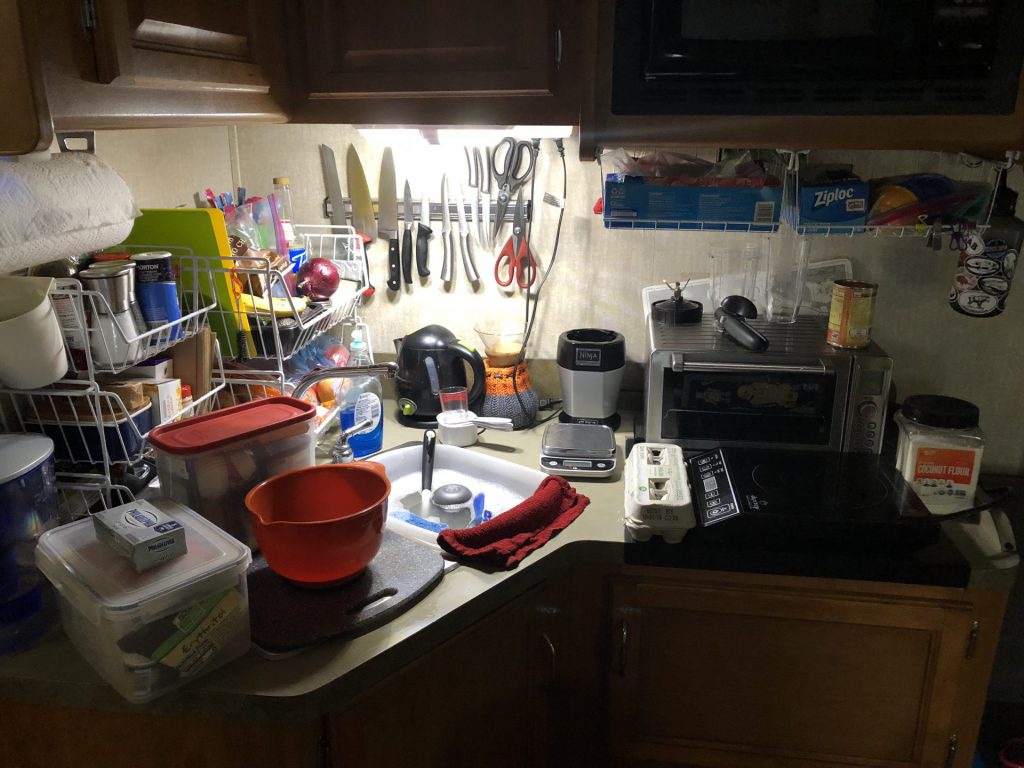 i made some keto pumpkin cream cheese pancakes for myself with whipped cream and monk fruit sweetener maple syrup. so. good.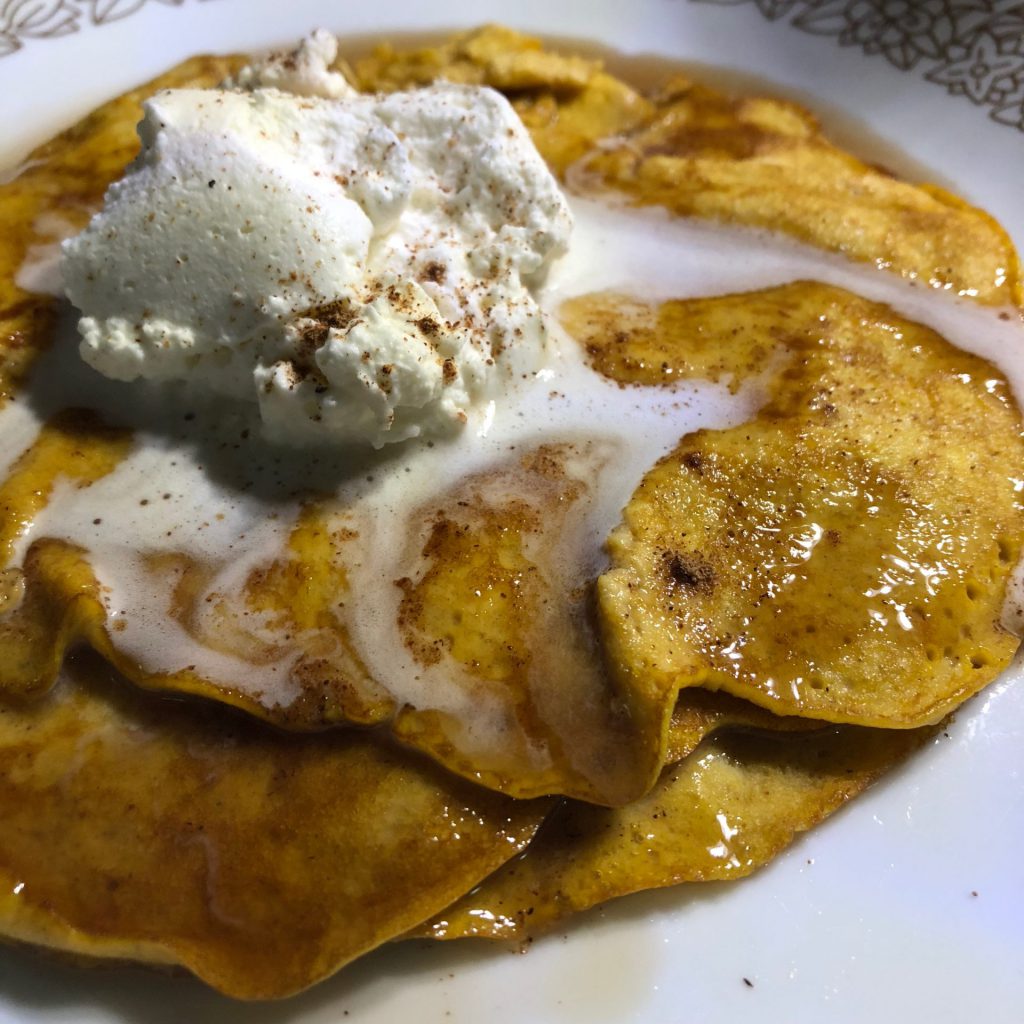 then, i ventured out into the rain to capture this view of our little camper on the rainy pnw coast.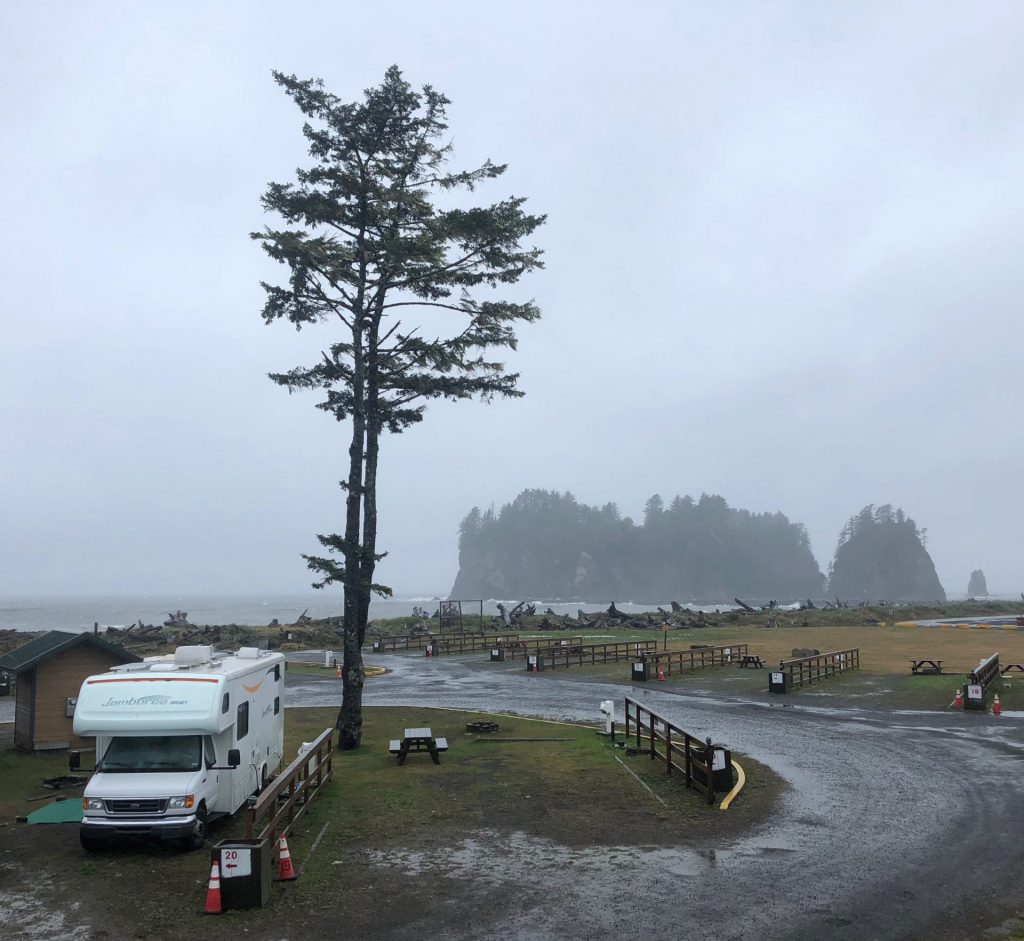 for lunch, derek kept up with the cozy fall comfort food theme by whipping up this thai chicken and mushroom soup. mmmmm.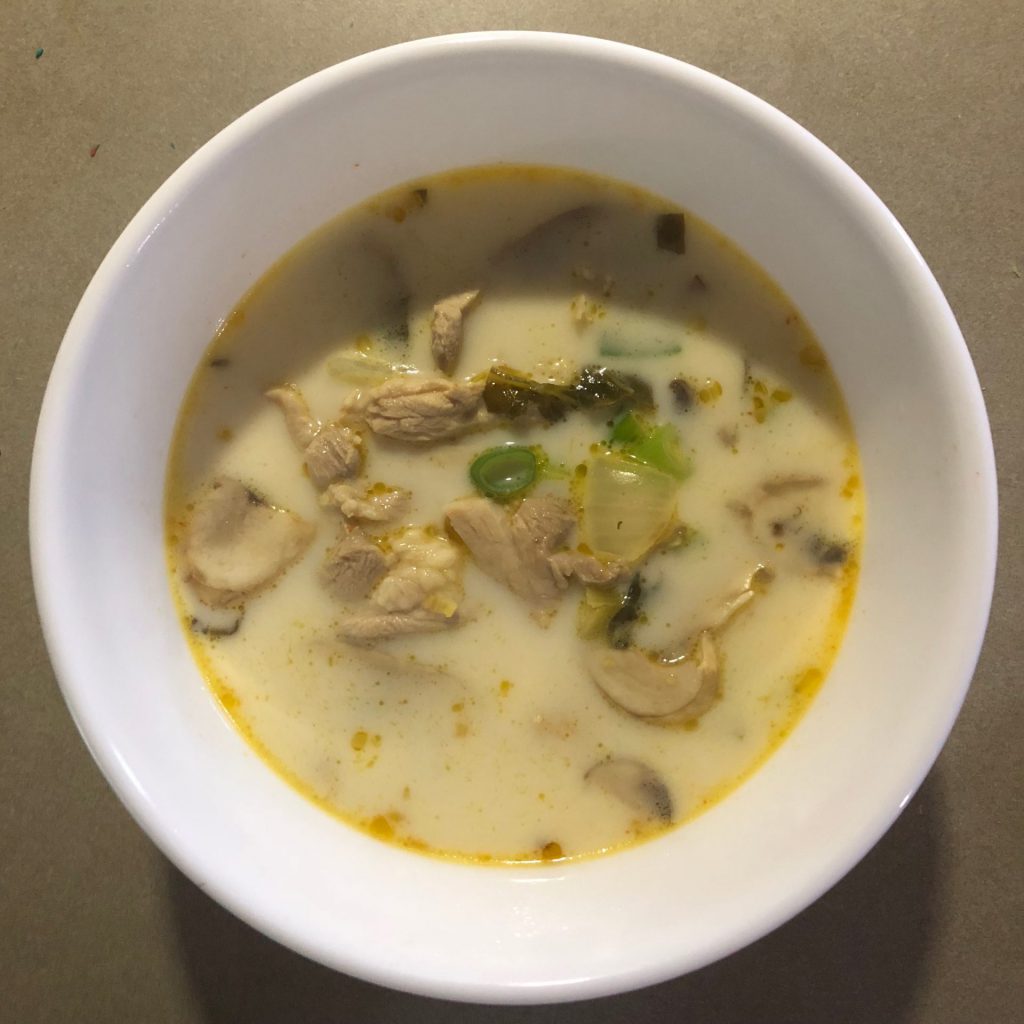 with no adventures to distract us, we maintained a pretty good school schedule.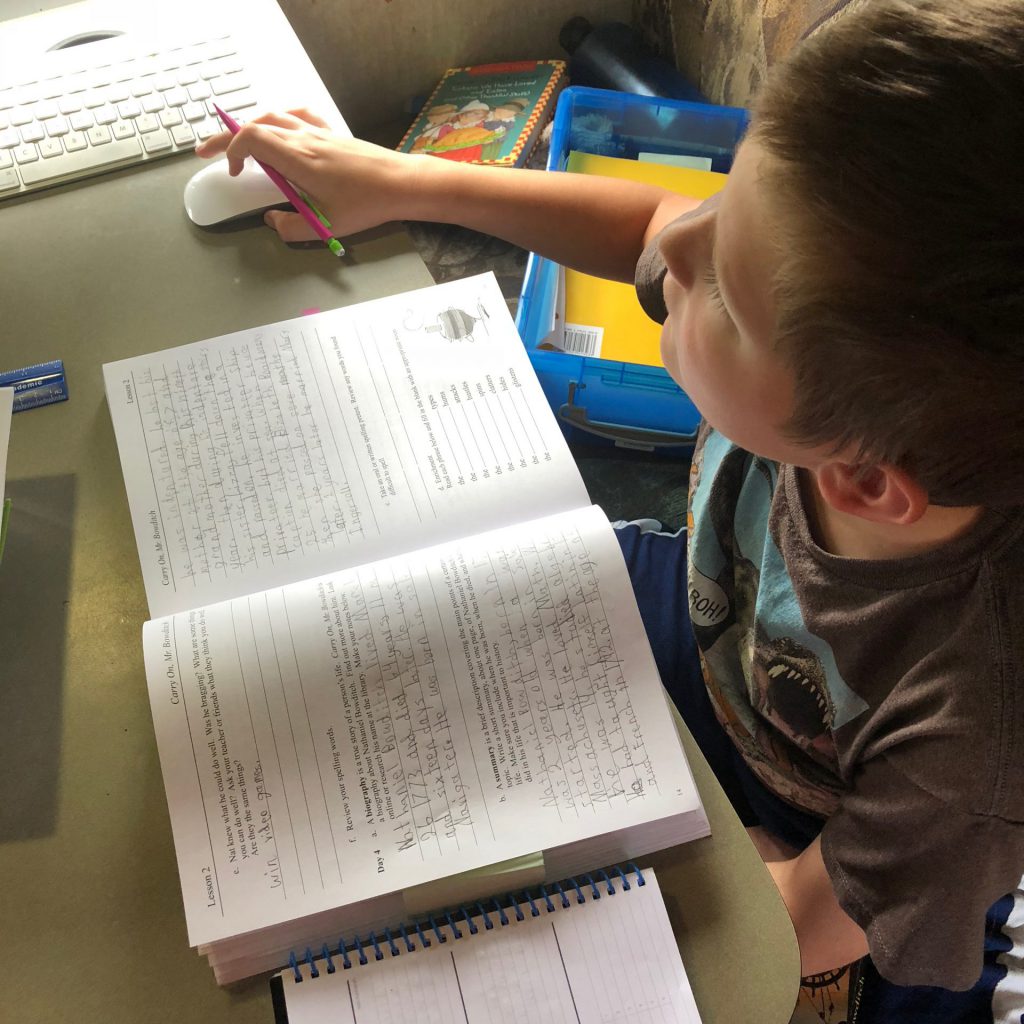 but, when the fog and gloom and rain and overcast skies parted and the sun shone ever so briefly, we raced out to enjoy it.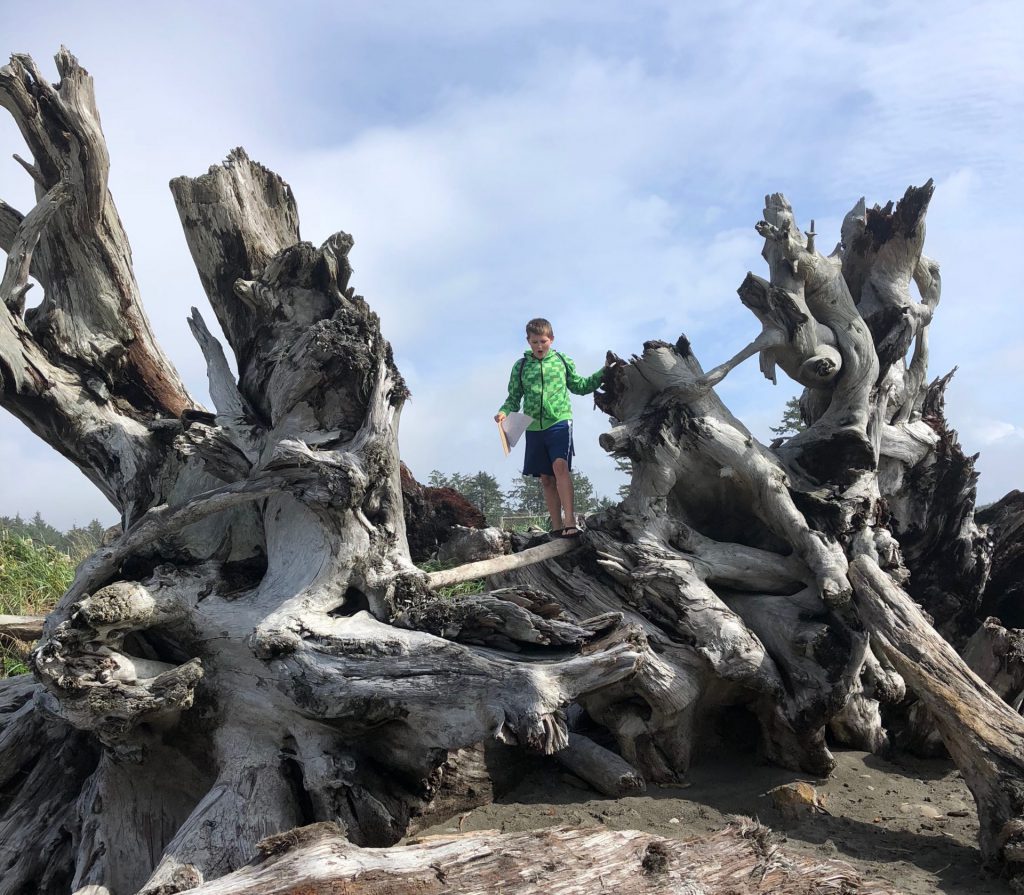 i'm told that the twilight vampire movies were all filmed in this area. in case you're wondering.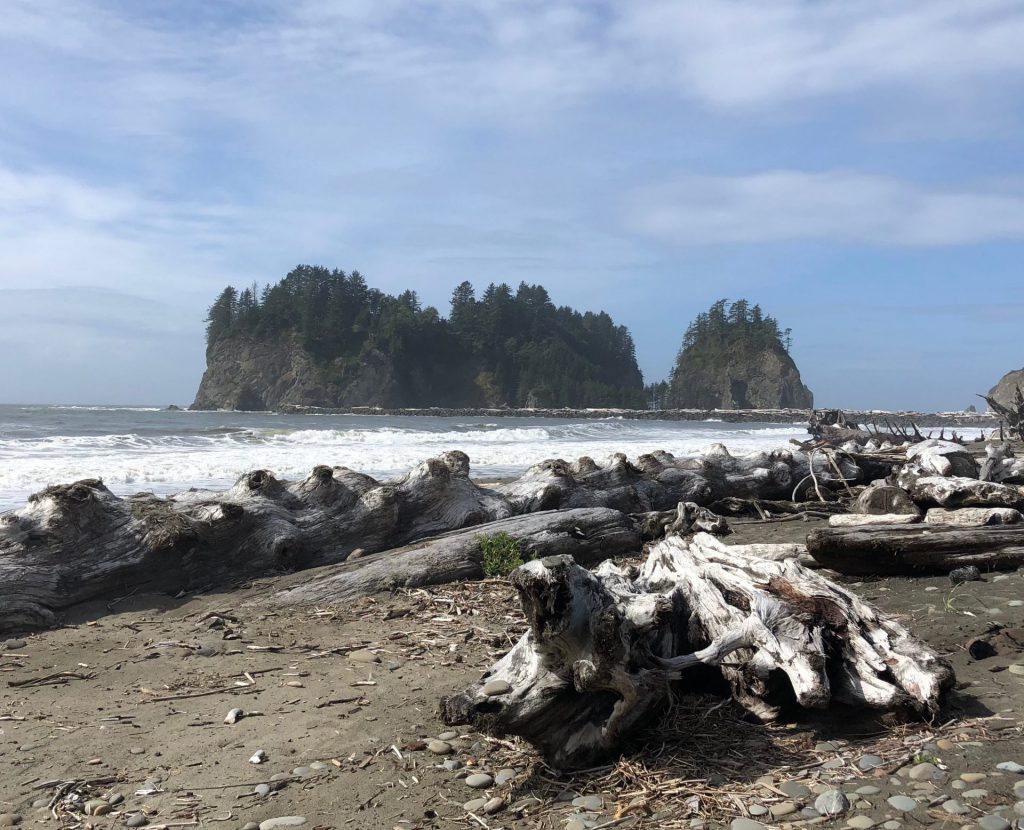 there is a crazy amount of driftwood all washed up along the shores of the beaches in this part of washington. at lower tides, it makes for an excellent pointy and precarious playground. at high tide, they can become loose and turn into deadly torpedos.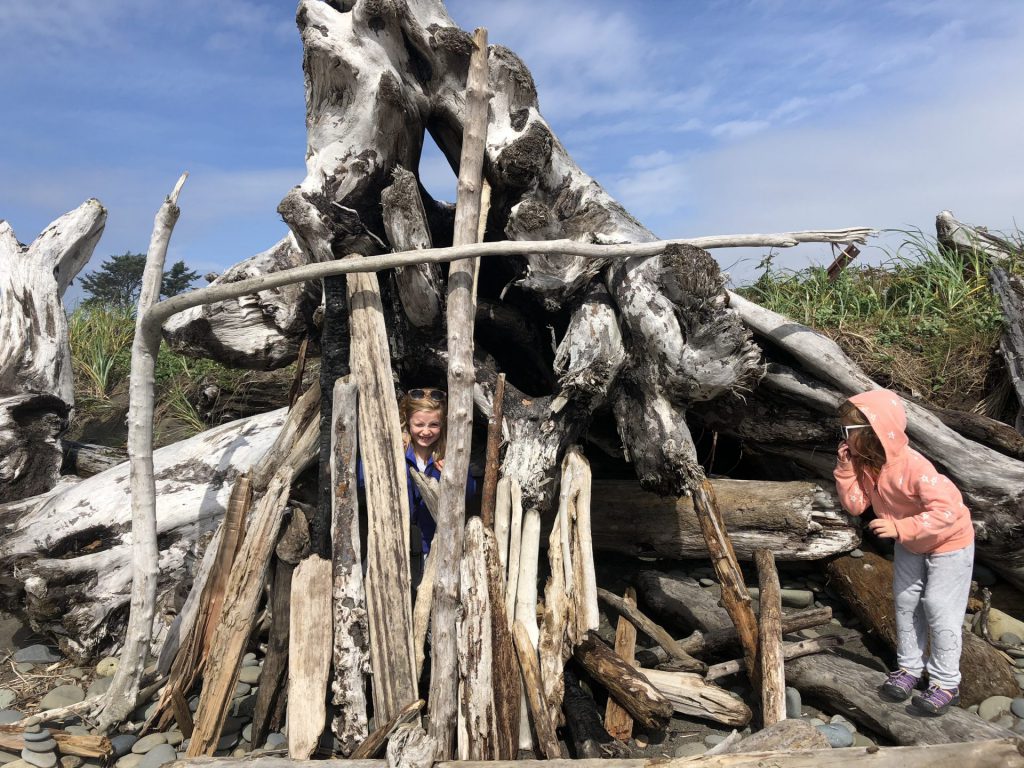 we played a lot of american ninja warrior with timed trials, racing along the driftwood obstacles.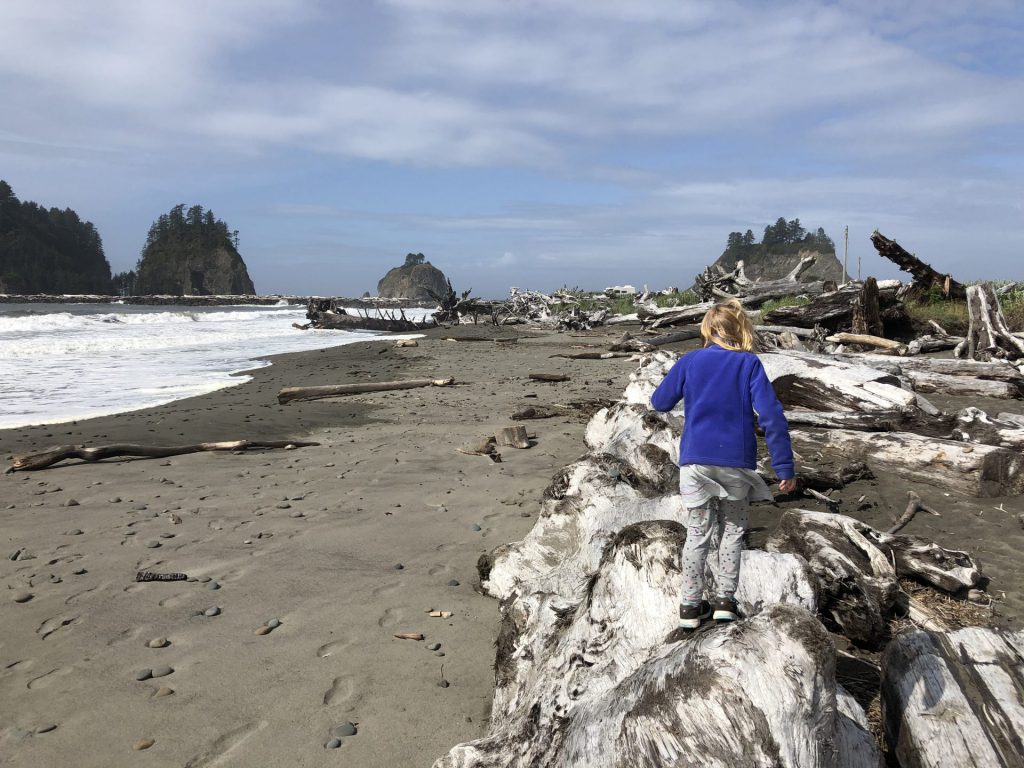 and obviously, there was a bit of monkey business.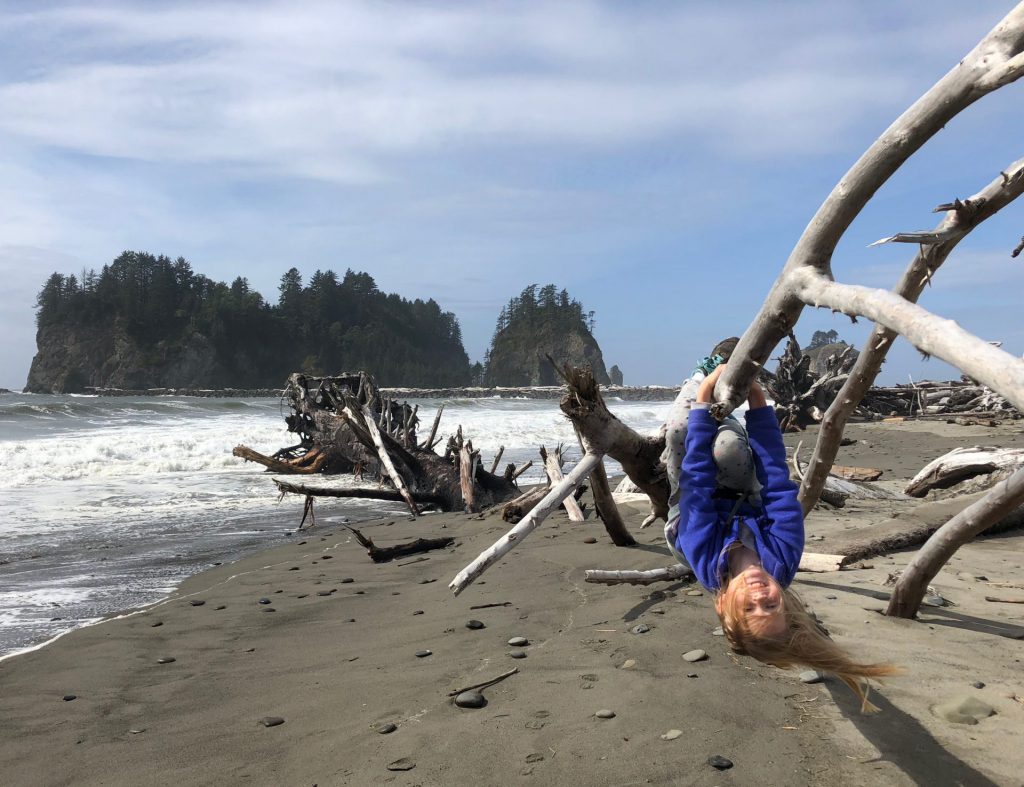 on different sunshiny day, anna and i went out to check out the "big tree"…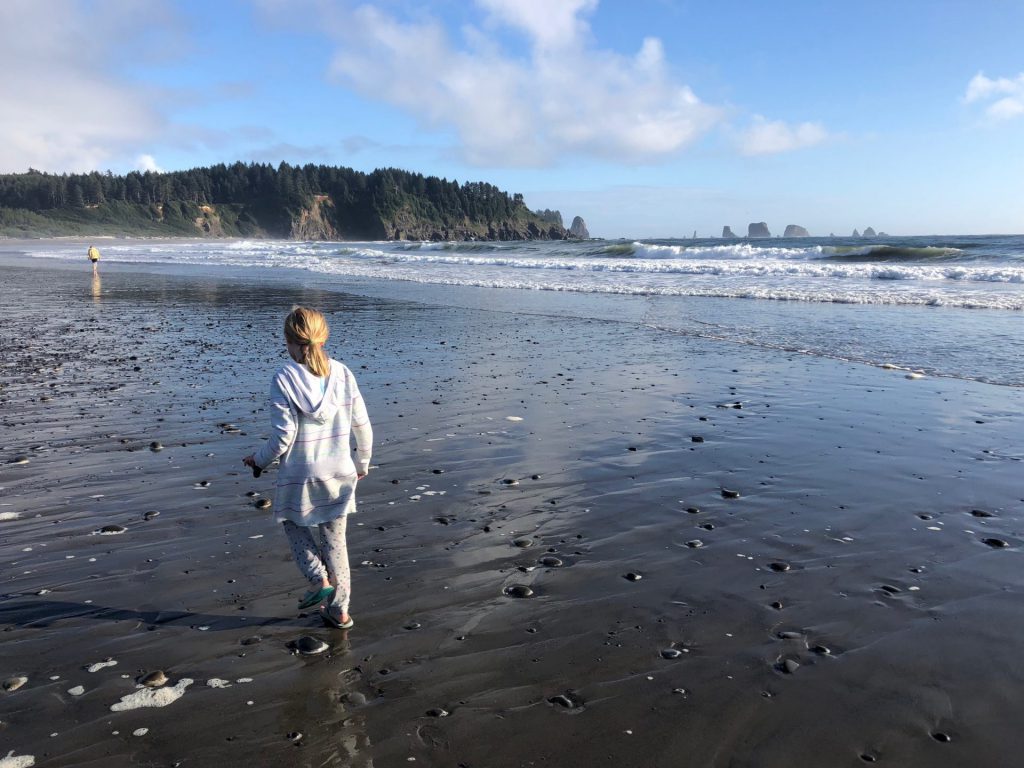 we found it.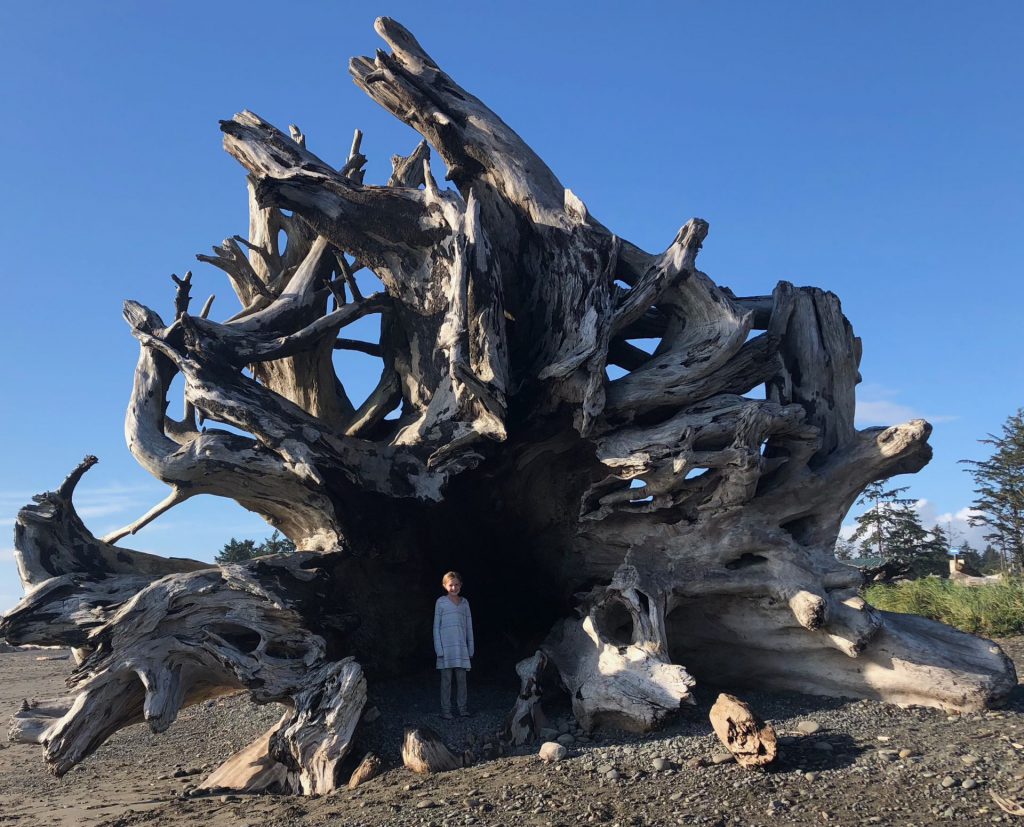 of course, we had to take some perfectly lighted portraits.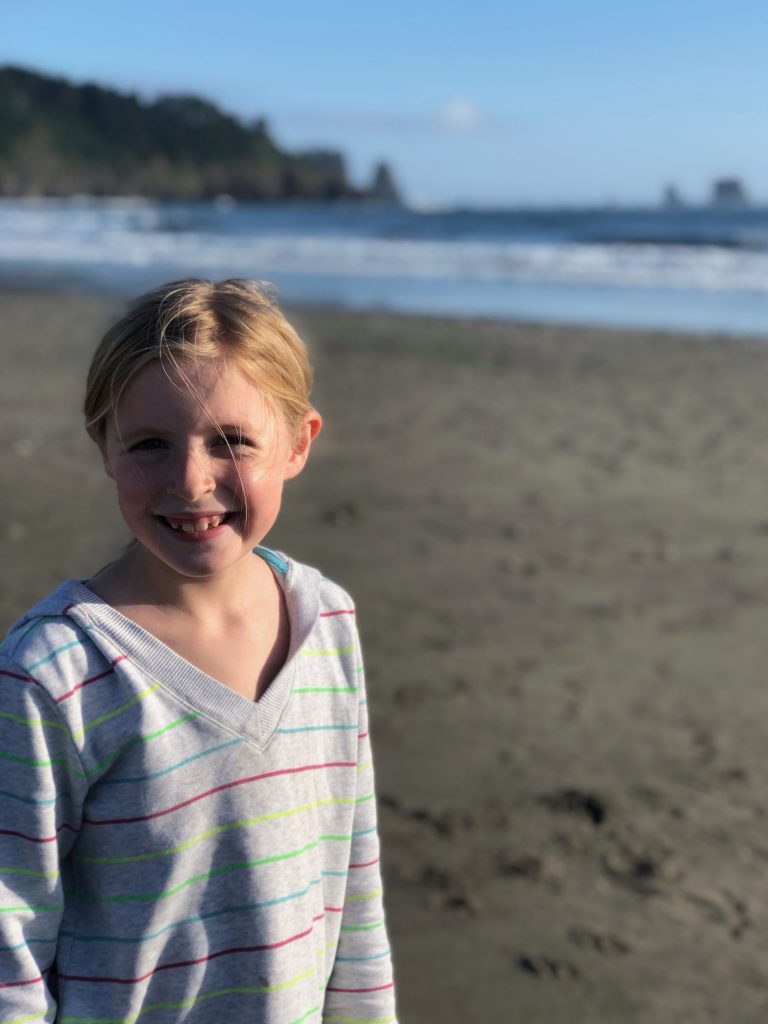 on our last evening in quileute, we made a point to head out to catch the sunset. it would be our last pacific coast sunset for the very foreseeable future. after spending six months making our way up the coast, starting in southern california, we are finally heading back inland, and making our meandering way back across the united states.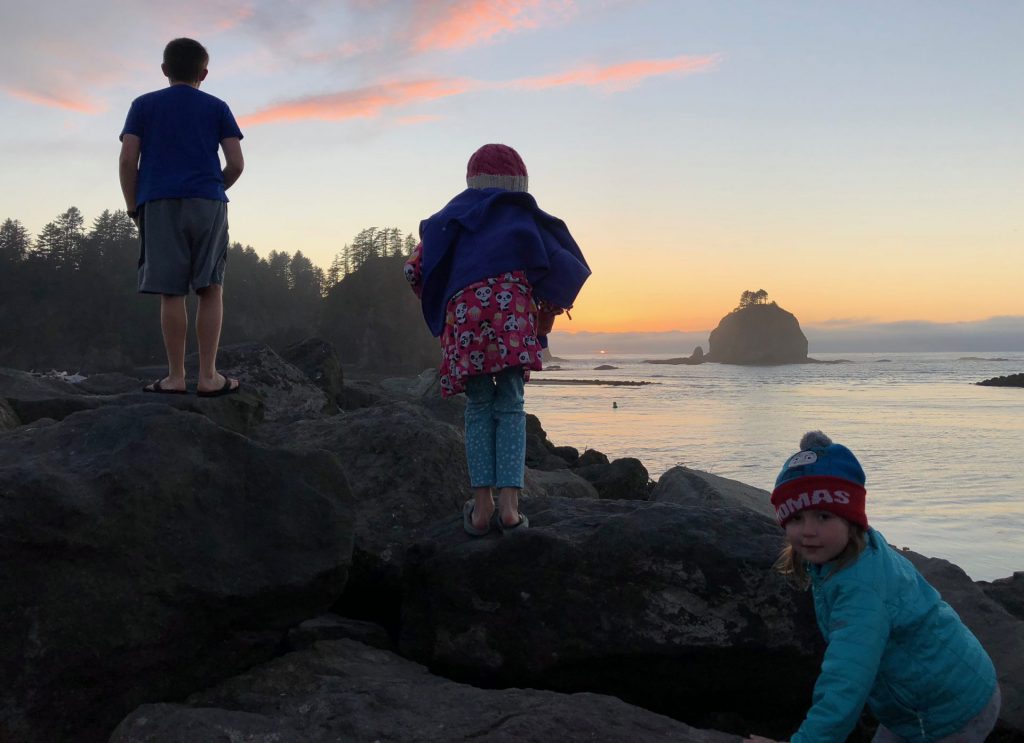 the sunset did not disappoint.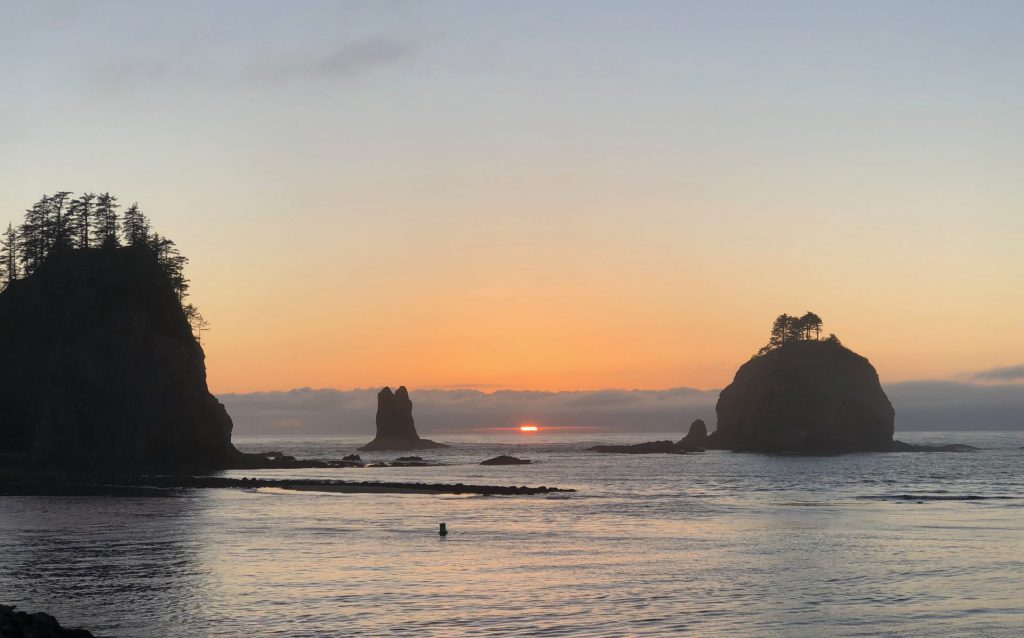 we actually ended up leaving a couple days early, choosing to move to the north side of olympic (in a free walmart parking lot), to squeeze in a bit more time adventuring, versus sitting in the rain (in an expensive campground site). goodbye, coast.