as soon as we moved from ocean city to our campground on the quileute reservation in la push, washington, we bundled up and loaded the kids in the car for a hike at rialto beach, which is part of olympic national park.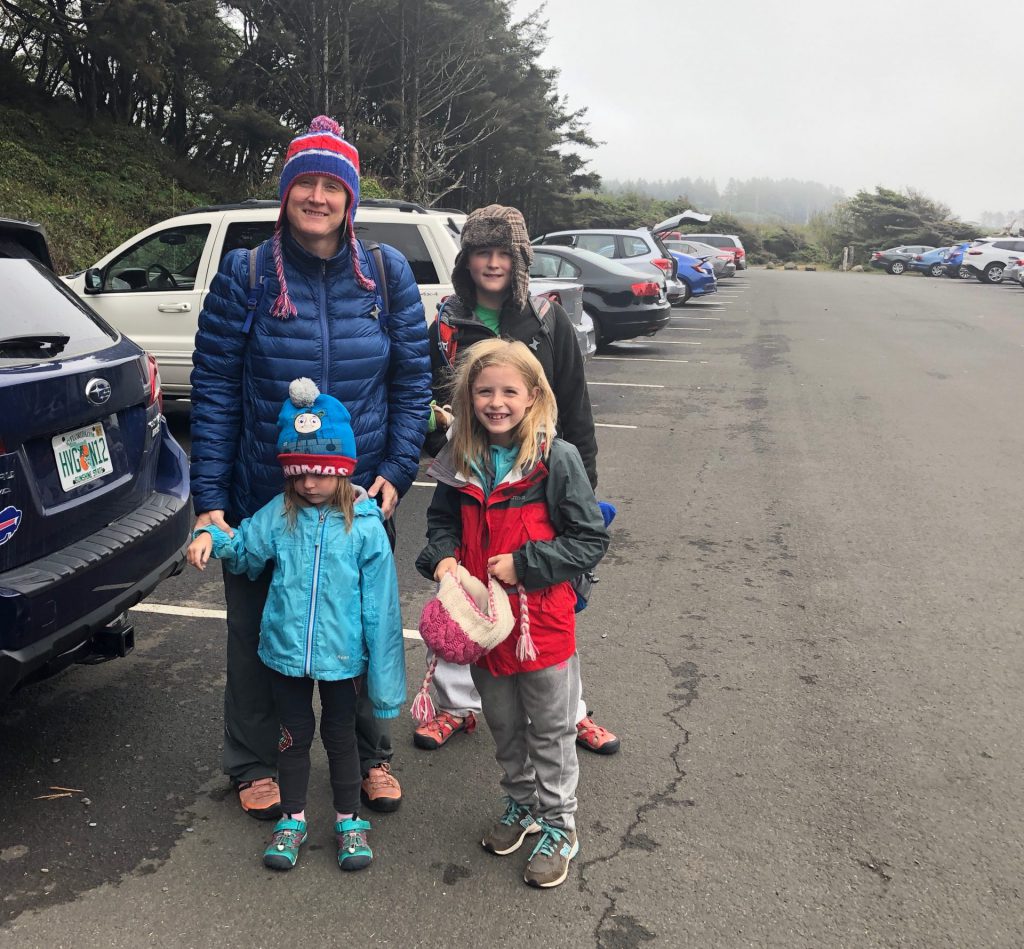 our main motivation for rushing to this hike as soon as we arrived was the tide schedule. the hole-in-the-wall formation can only be accessed at low tide, which was scheduled to fall in the later and later evenings, and too early in the mornings for our crew. the hike is about 3 miles round trip, but it's flat and straight along the beach. and the views were particularly pacific northwesty.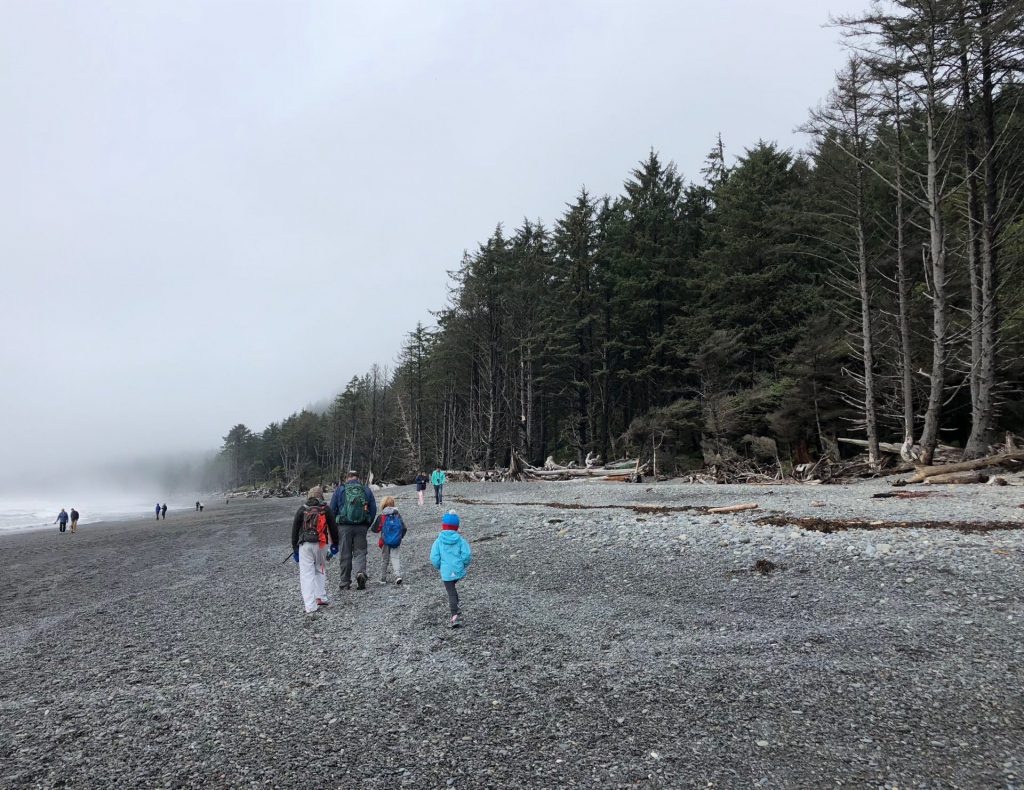 isaac quickly abandoned his keens, when they kept filling up with pebbles. hazel was sort of grumpy, but could be distracted by searching for pretty rocks, and anna, as always, just bopped along.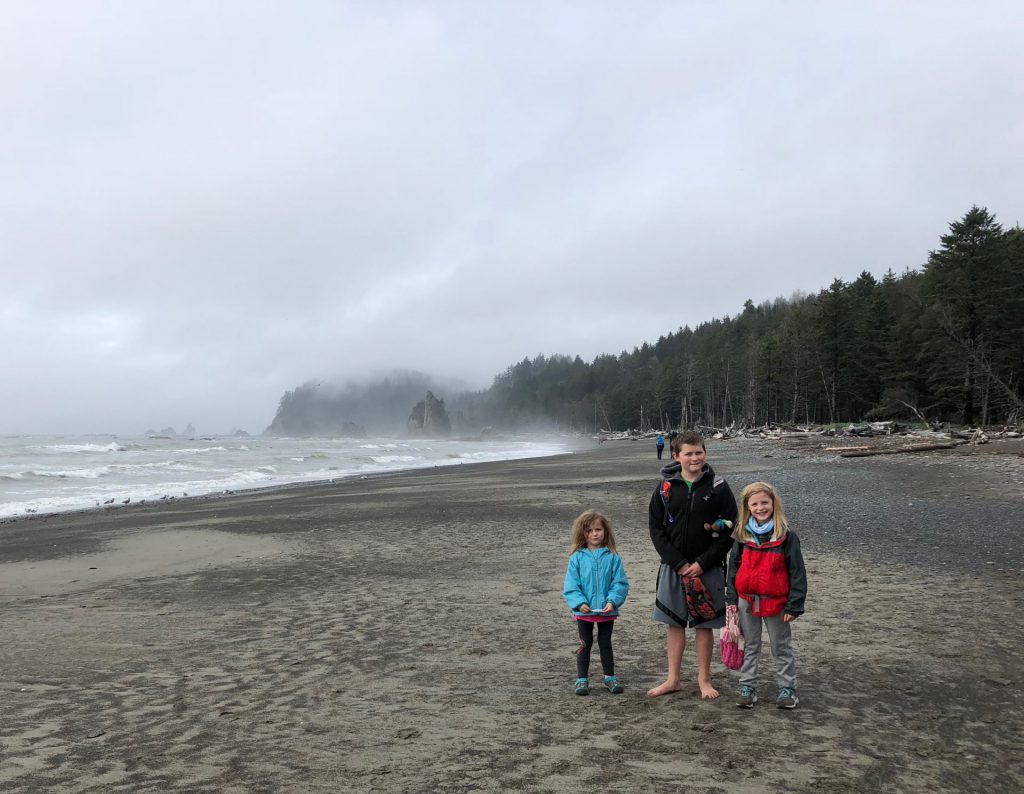 i'm enjoying watching these two sisters turning into pals as hazel gets older and less toddler-y.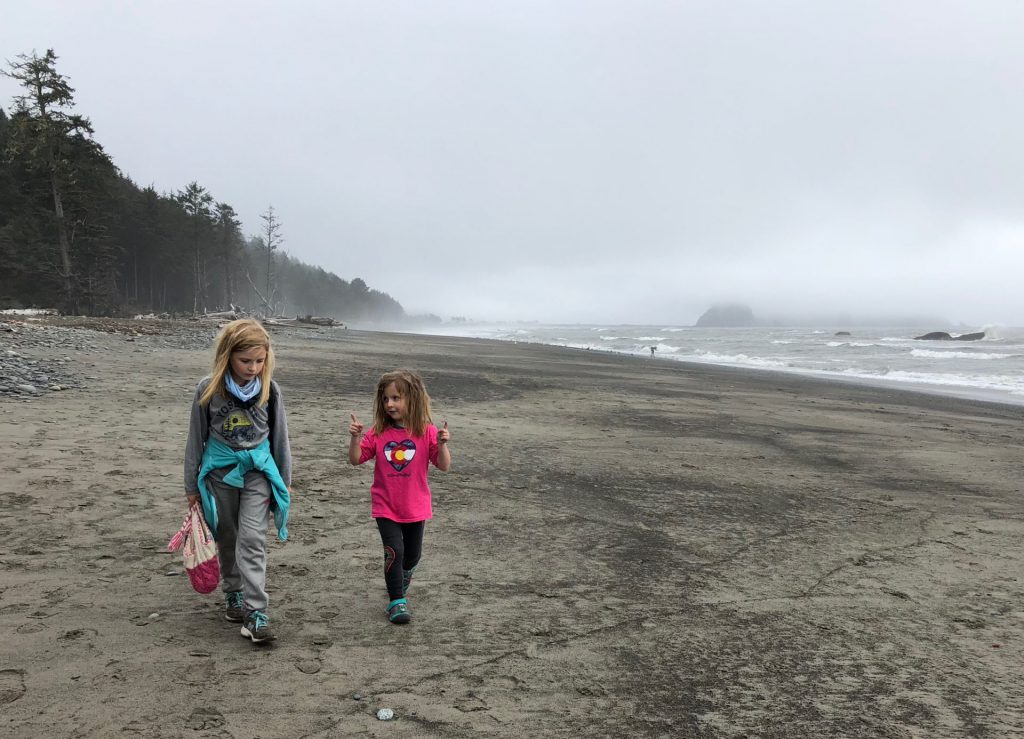 along the way, we came upon the aptly named "split rock".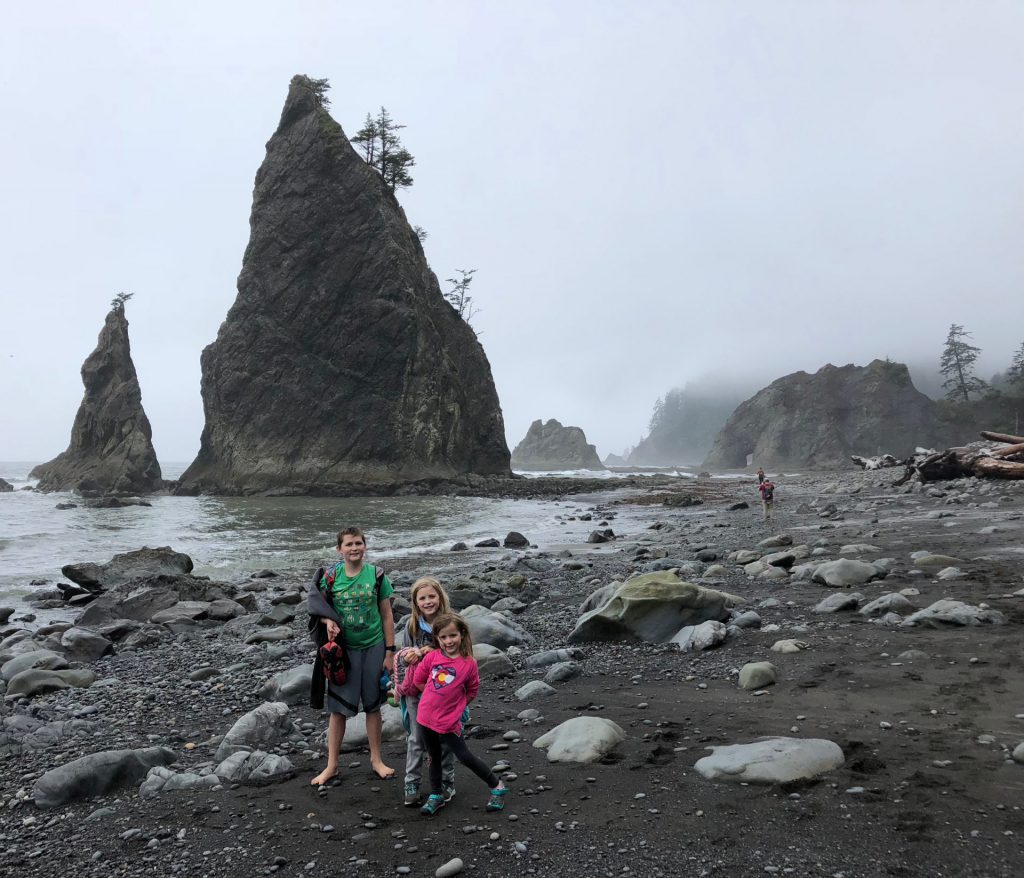 as we came around to the side of it, we got an even better view of the split-ness. there were also tide pools all around the base, so we of course we stopped to explore a bit.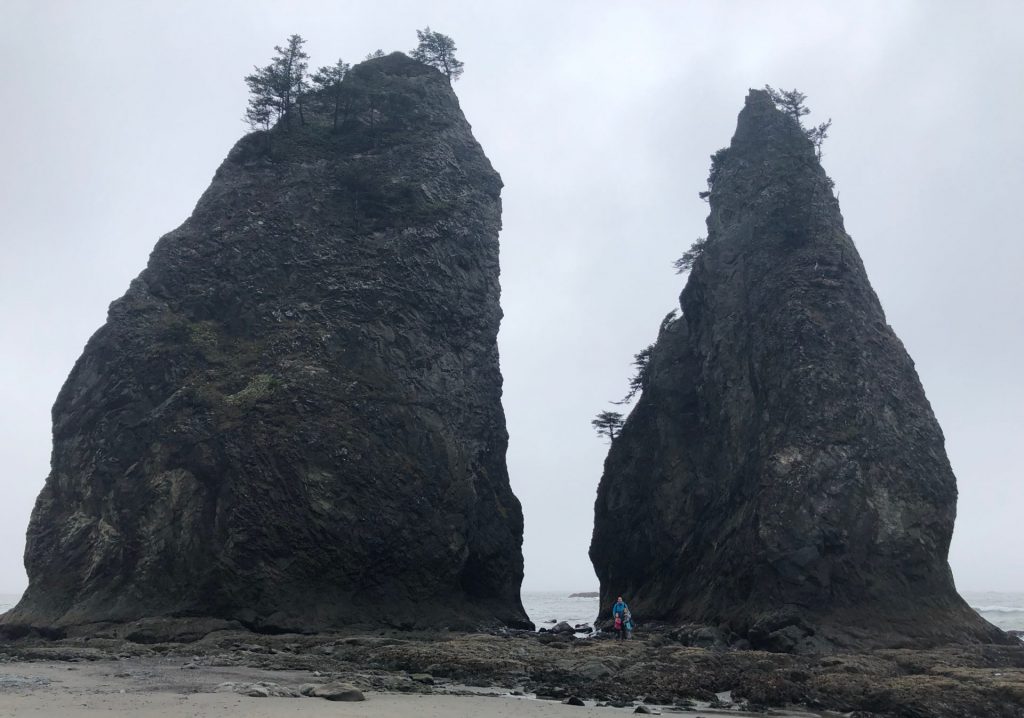 these giant haystack rocks on the coast out here are so cool. never fear, i will be posting more. so many more.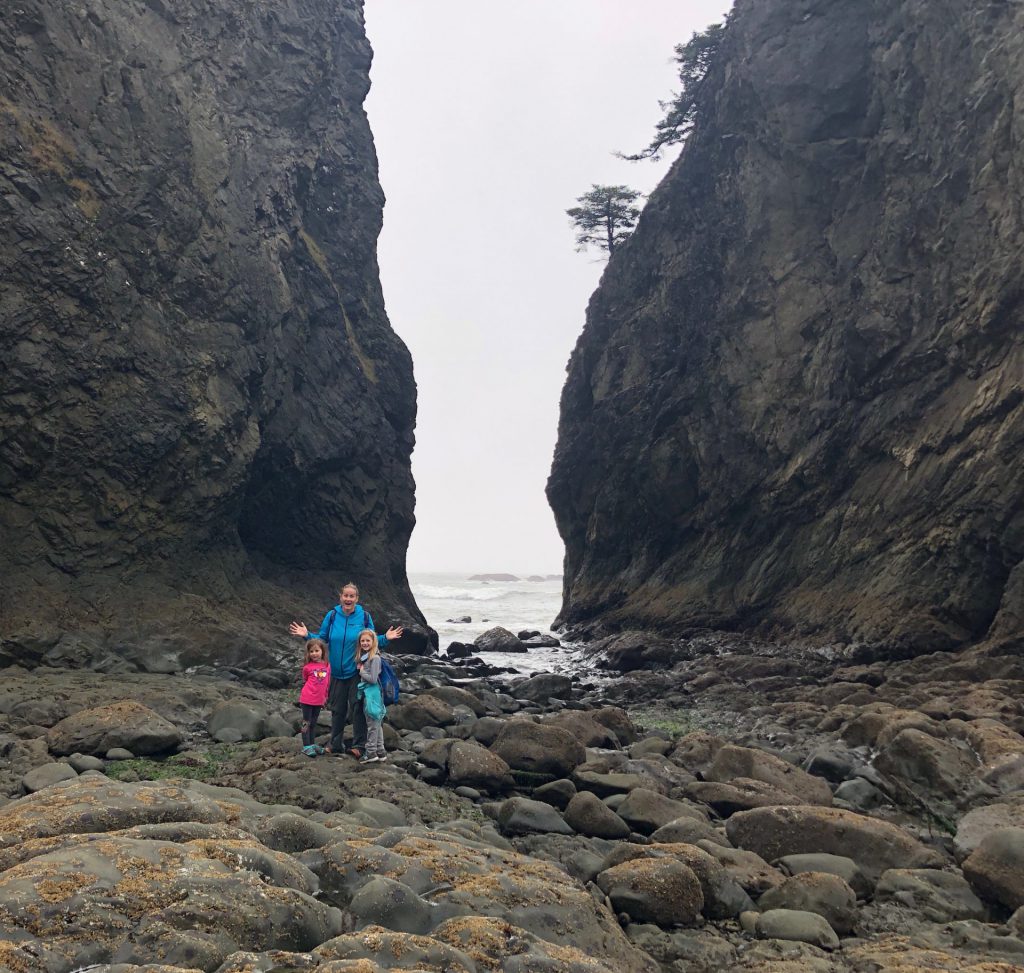 we finally arrived at the hole-in-the-wall, a giant rock face that juts out toward the ocean, with a tiny hole at the bottom. you can't pass through when the tide comes in, and there's nothing but wilderness (no roads) on the north side, so the plan is to not get trapped over there. :).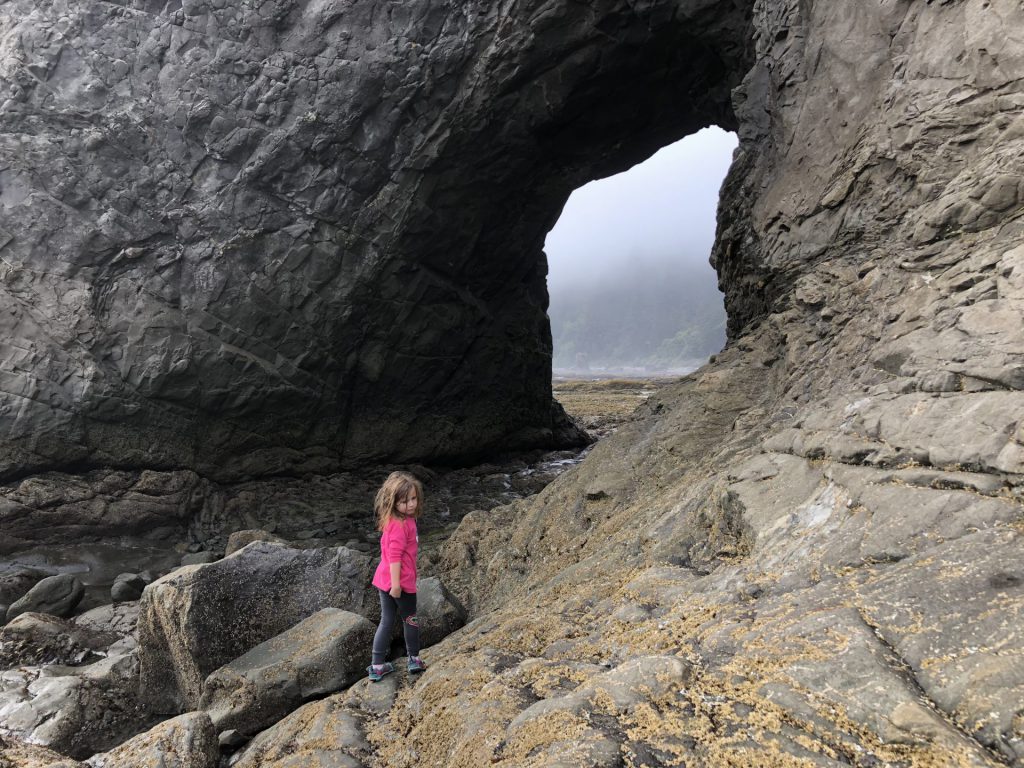 we waited patiently for other visitors to clear out so we could have the place (and views) to ourselves.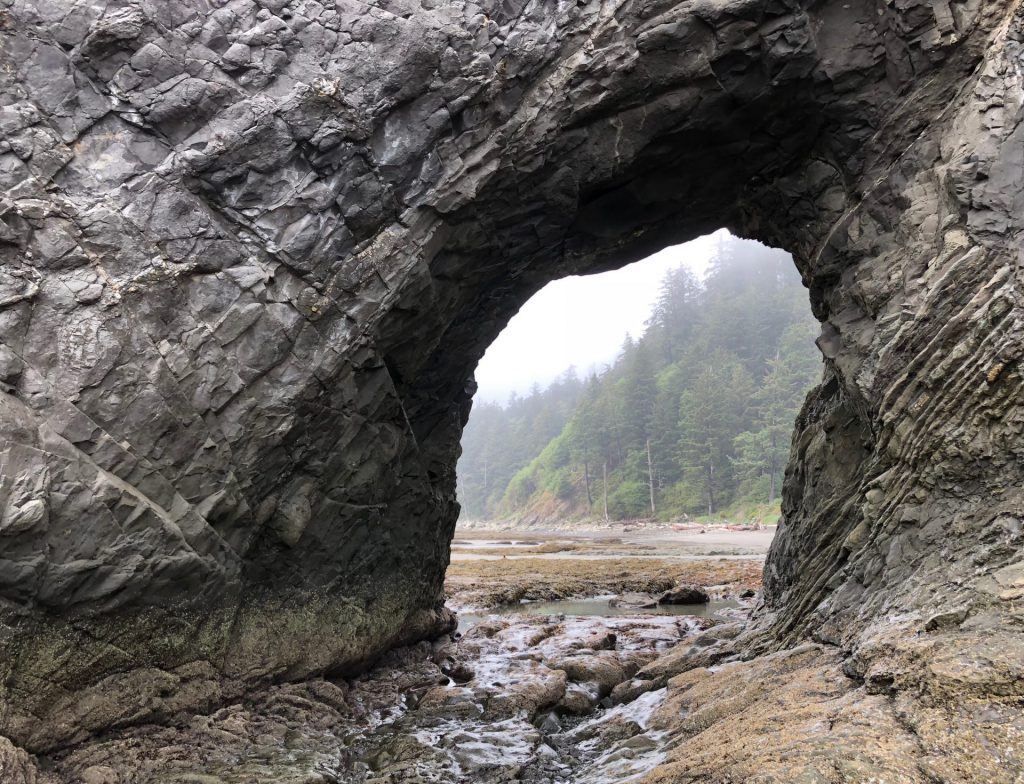 while anna and derek wandered off to look in tide pools, ike and hazel and i had a photoshoot to determine which side had the best views. split rock provides a pretty cool backdrop throught the hole.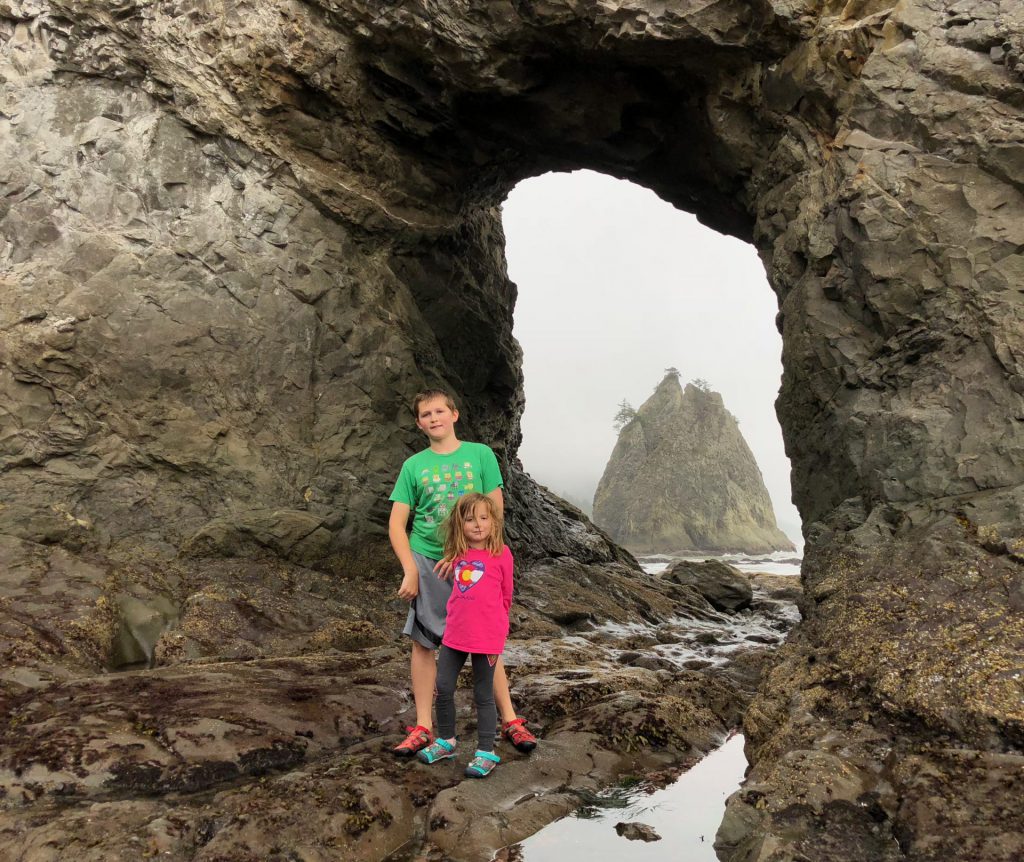 tide poolers at work.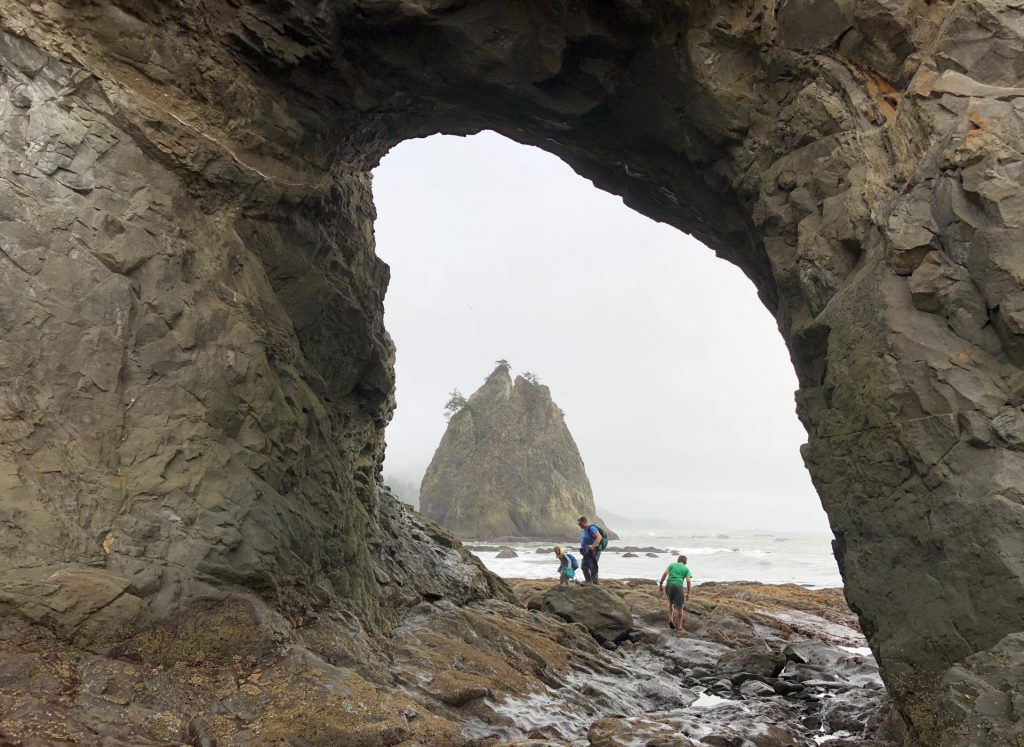 we mostly found anemone at this spot. ginormous neon anemone. hazel and i actually hung back, because she doesn't like stepping on the black and/or green spots and she doesn't like the smell.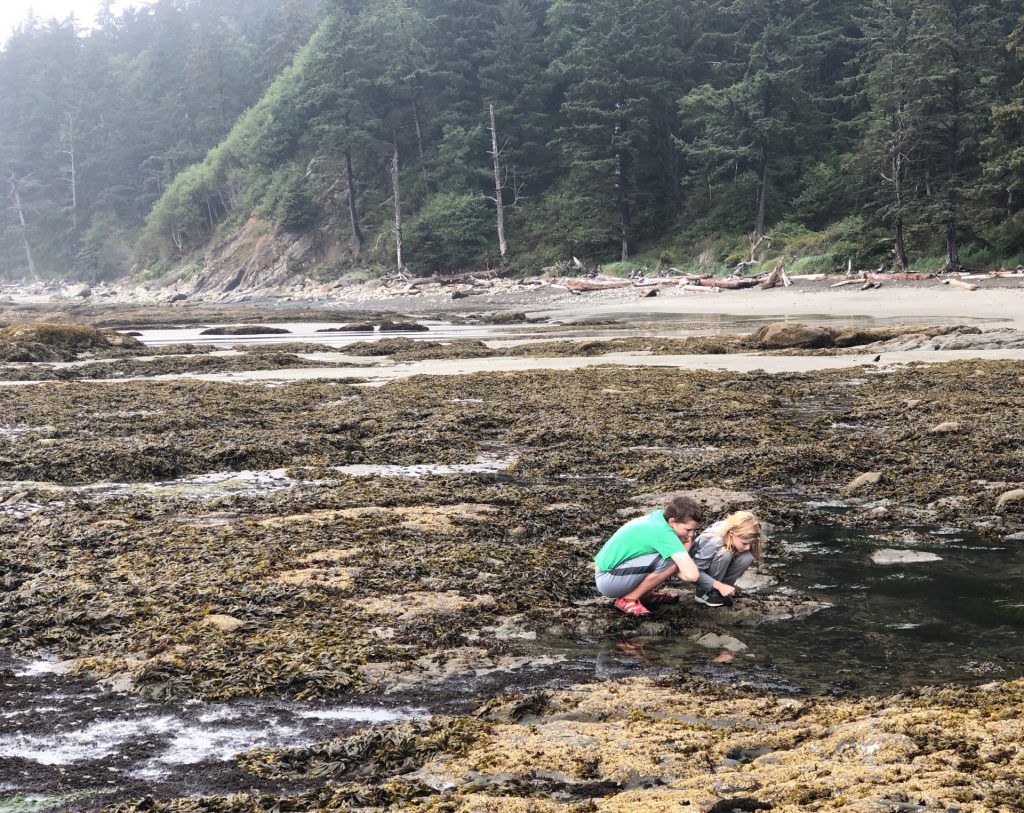 eventually, i coaxed her into a bit of exploring.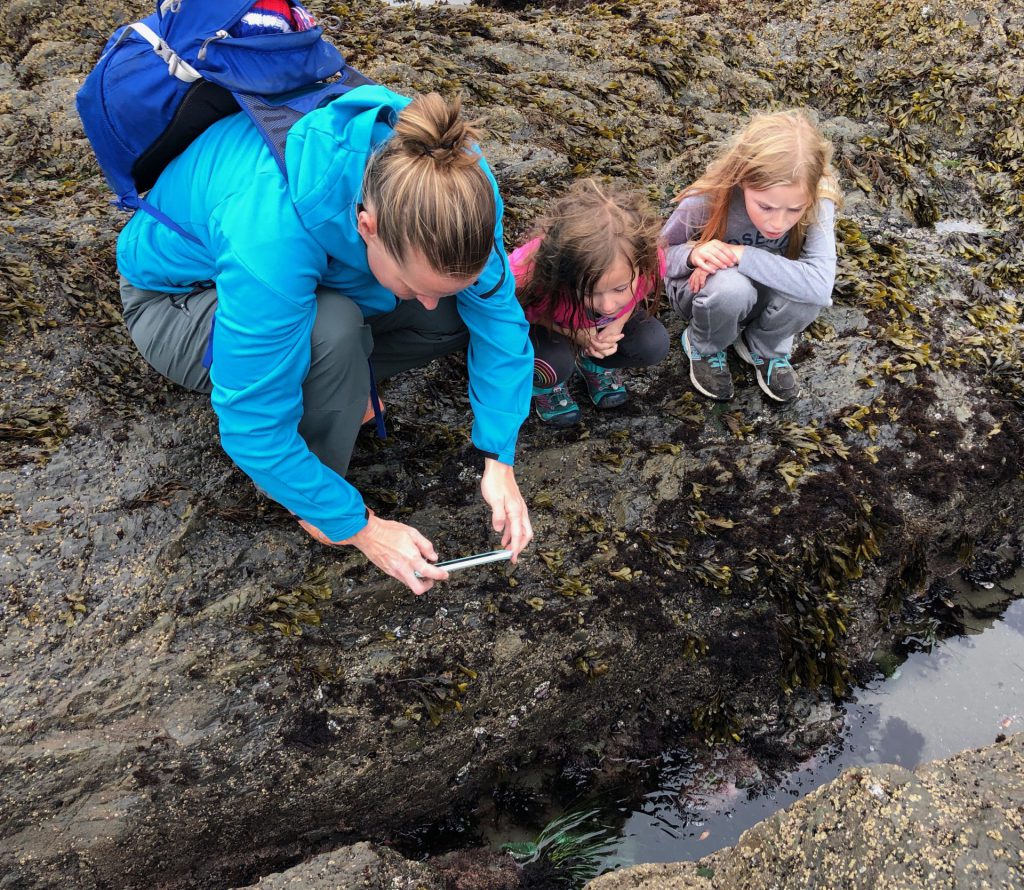 and, we found our first giant starfish, making everyone really happy.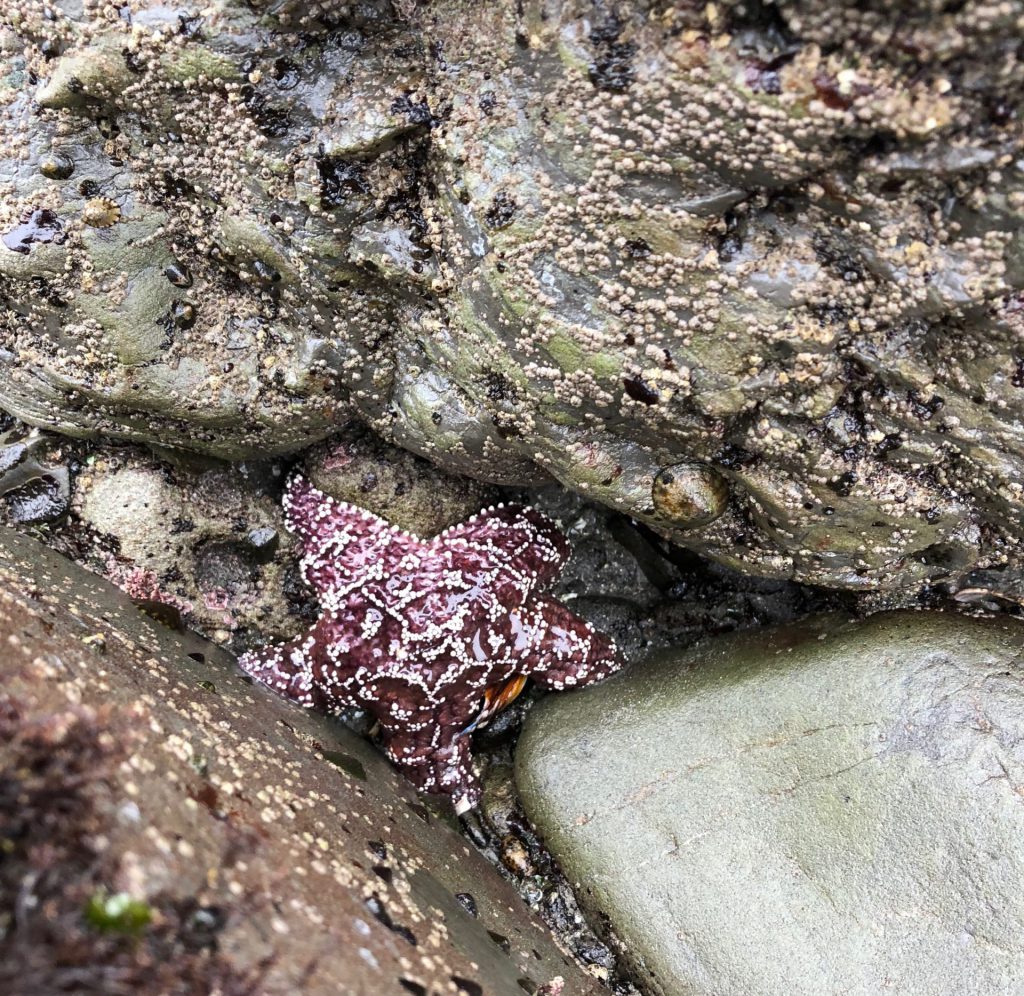 some friendly fellow hikers offered to take a few family pics before we started back to the car.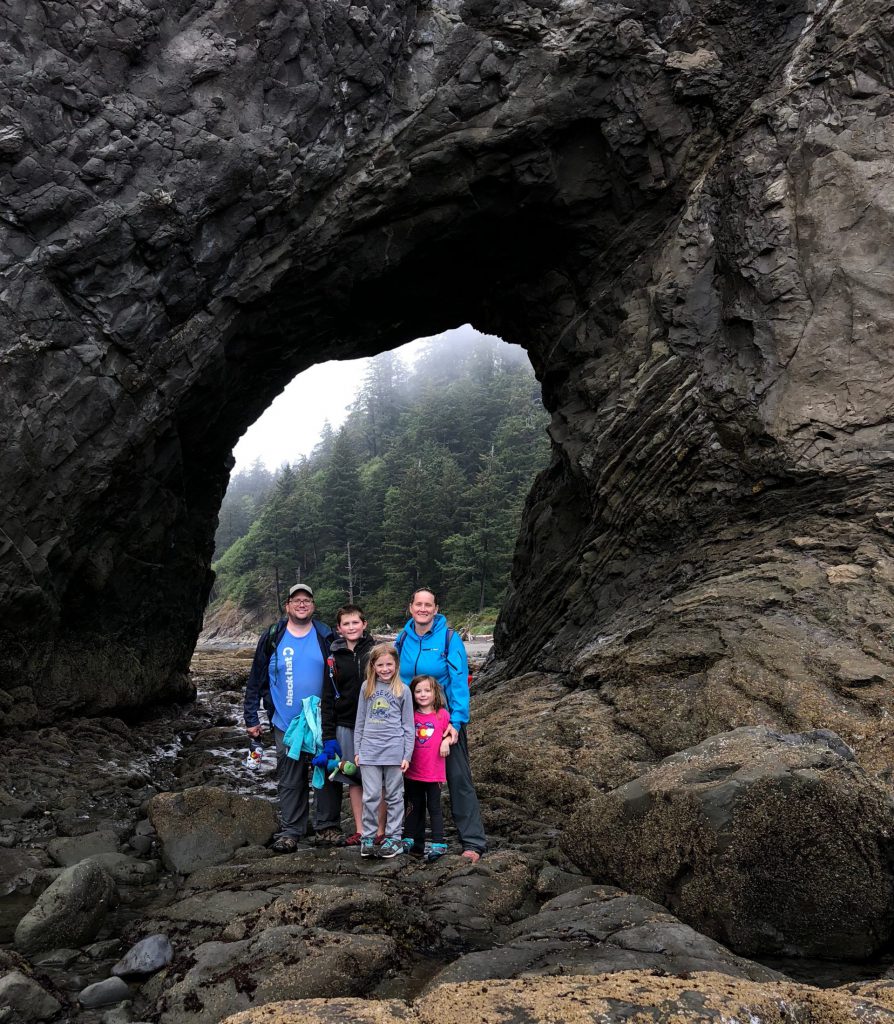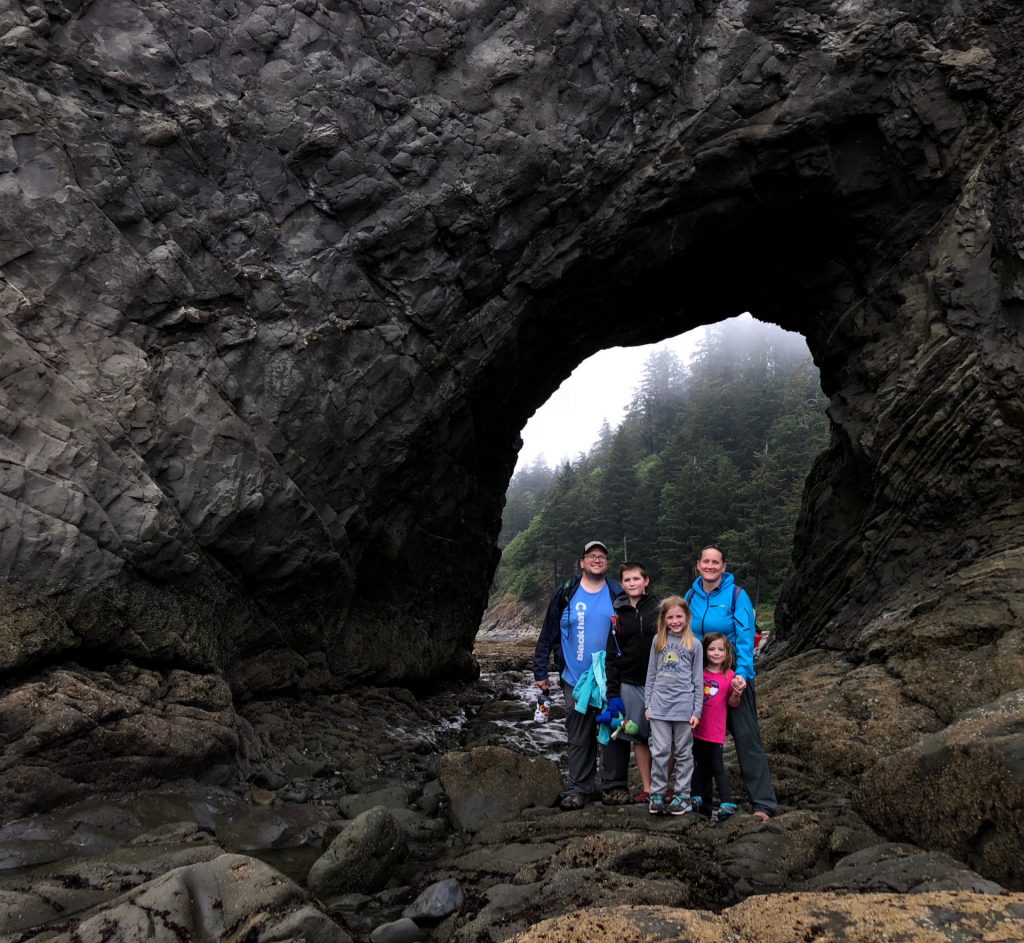 of course, we stopped along the way in other tide pools to see what was lurking. and our resident future marine biologist did a bit of crab handling.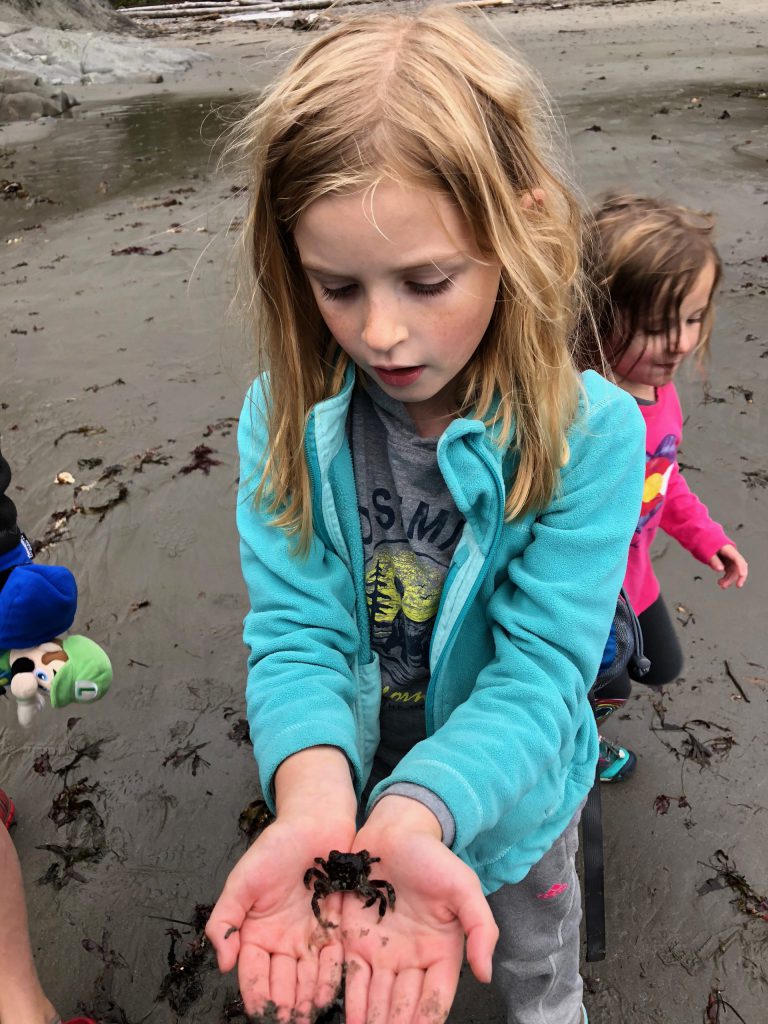 hazel even showed a spurt of bravery and proudly touched a starfish.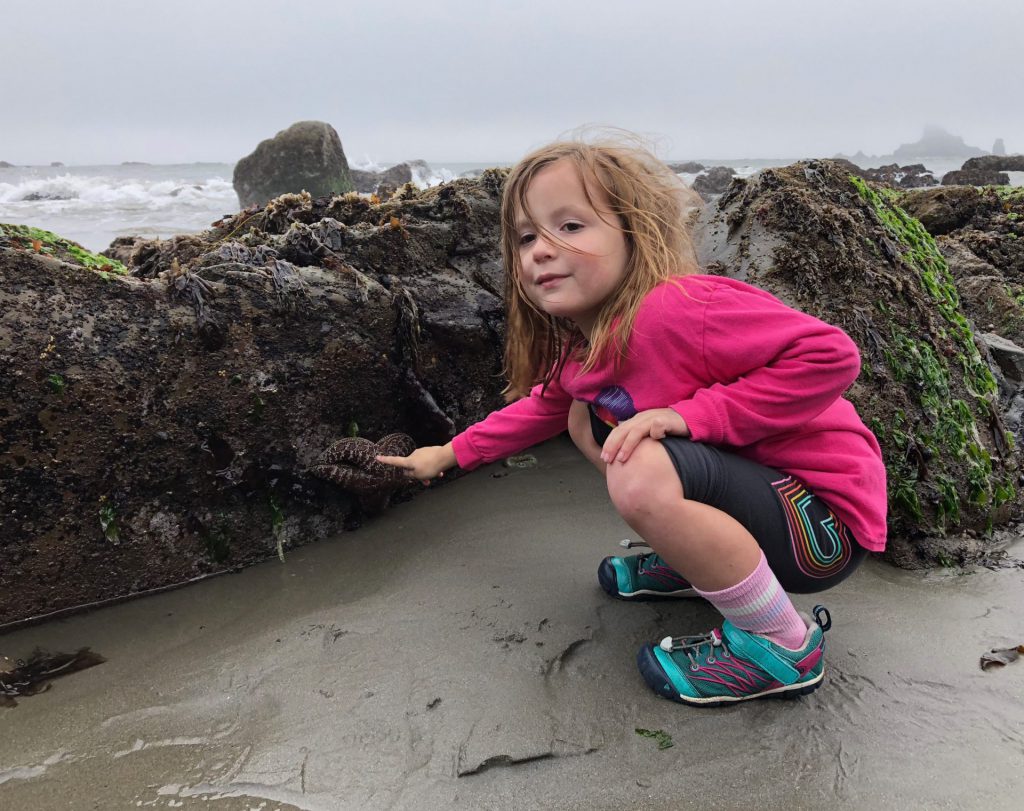 we were super excited when we spotted a bright orange starfish.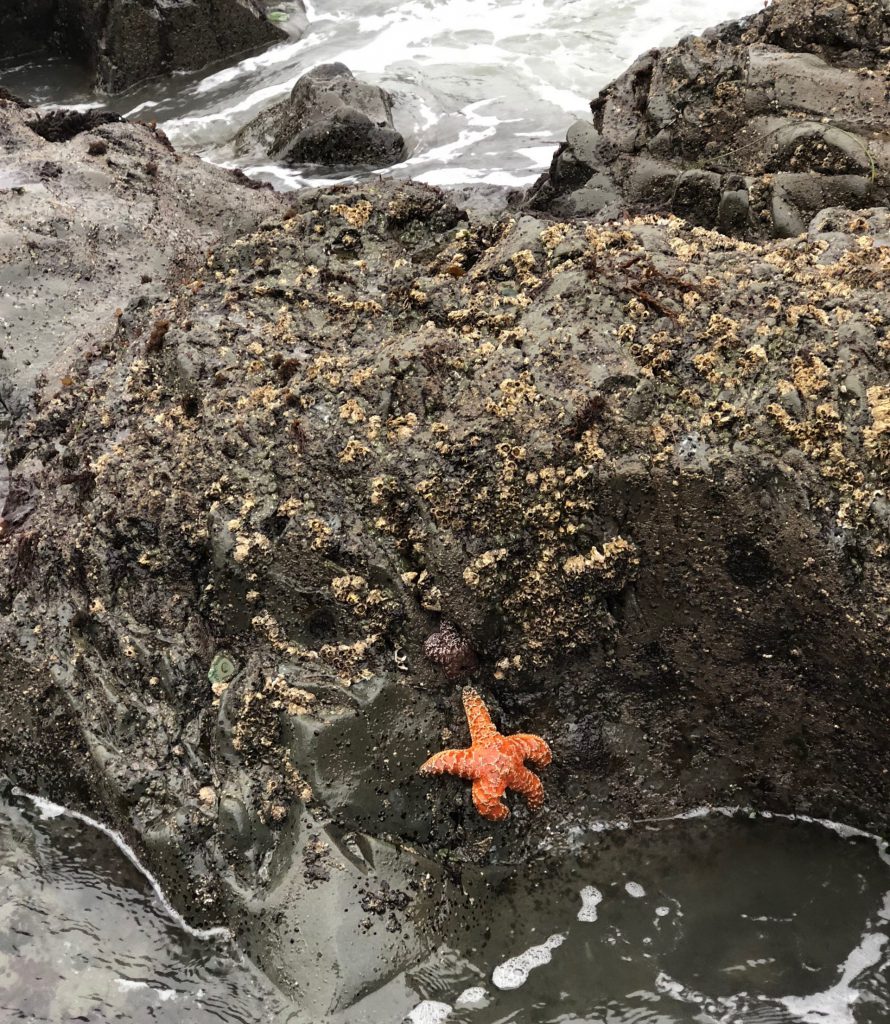 eventually, we got around to finishing the hike. there was a wee bit of adventure where a stream/creek runs out into the ocean. it was deep enough that we didn't want to attempt a pass through it. but there's a conveniently fallen tree that provides the perfect bridge across the creek.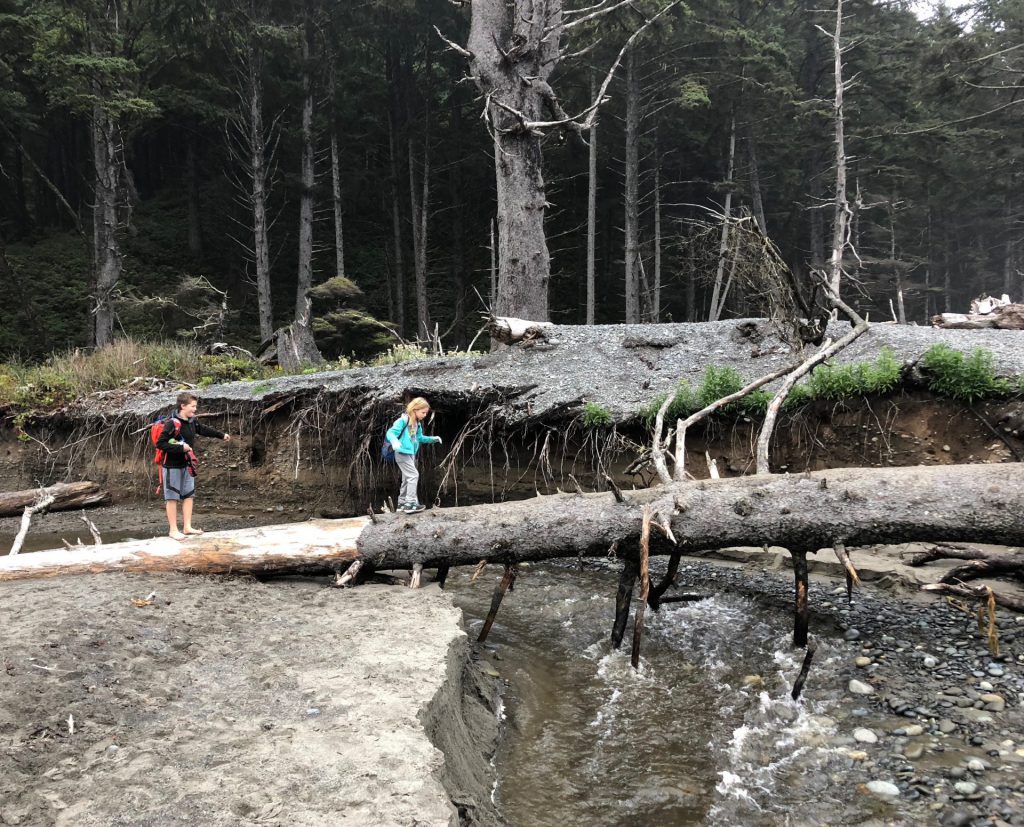 (we had already crossed it once on the way to the hole-in-the-wall, but our pics were better on the way back.)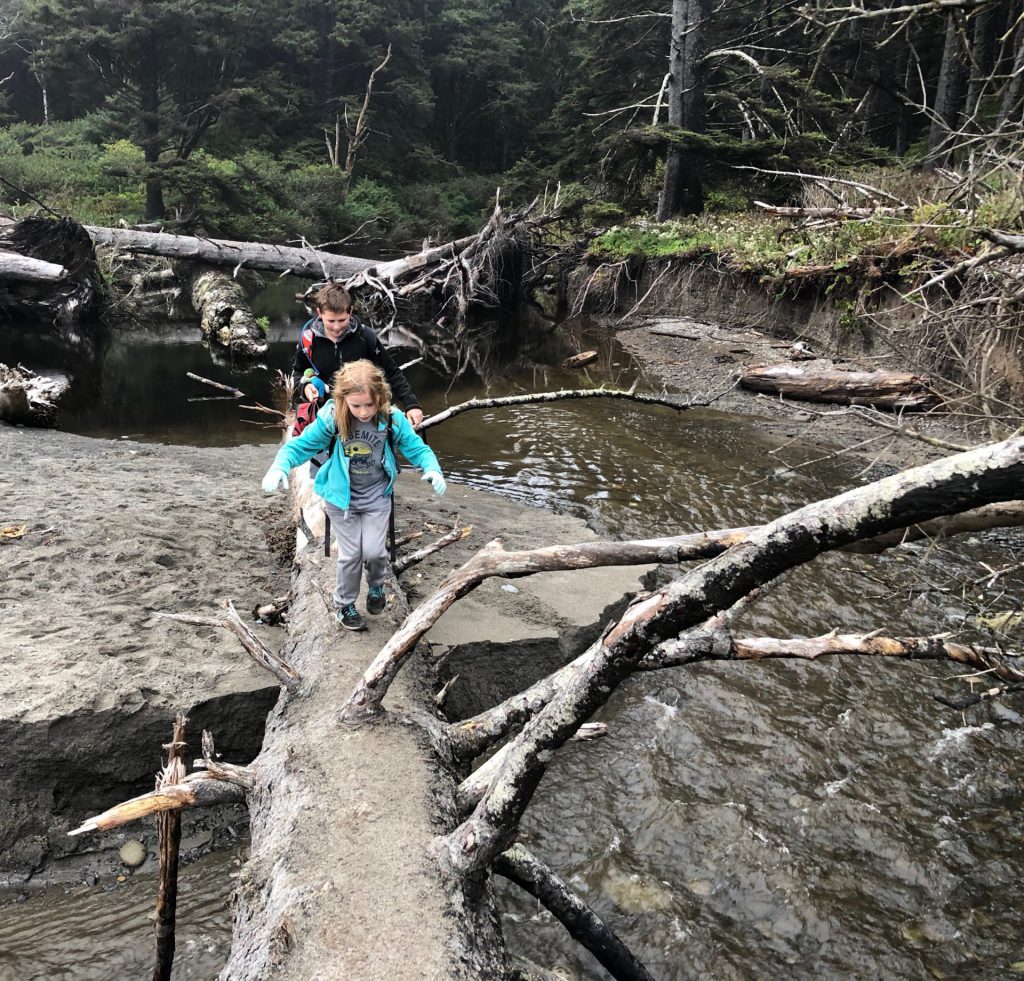 even hazel was a champ.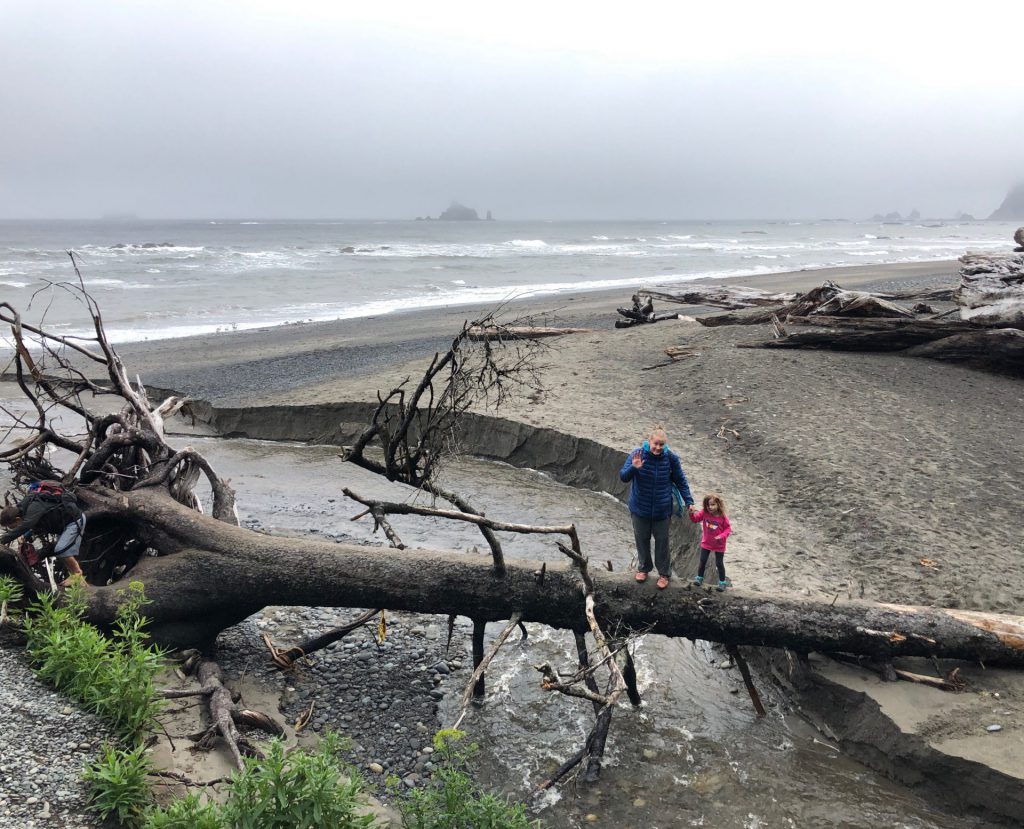 anyhooo. not much else to report. we finished the hike. headed back to camp. and that's that.