on our second day at north cascades, we knew we wanted to find a fantastic hike. derek researched for awhile and we settled on a hike that isn't actually in the park, but just outside in the national forest, on sauk mountain. the road to the trailhead was very rustic. bumpy, winding, internetless. as we got closer to the top, we were pretty disappointed to find ourselves in thick fog with little visibility of the views.
we got out and bundled up anyways, and hoped that it would burn off quickly. here's my gang, ready for adventures.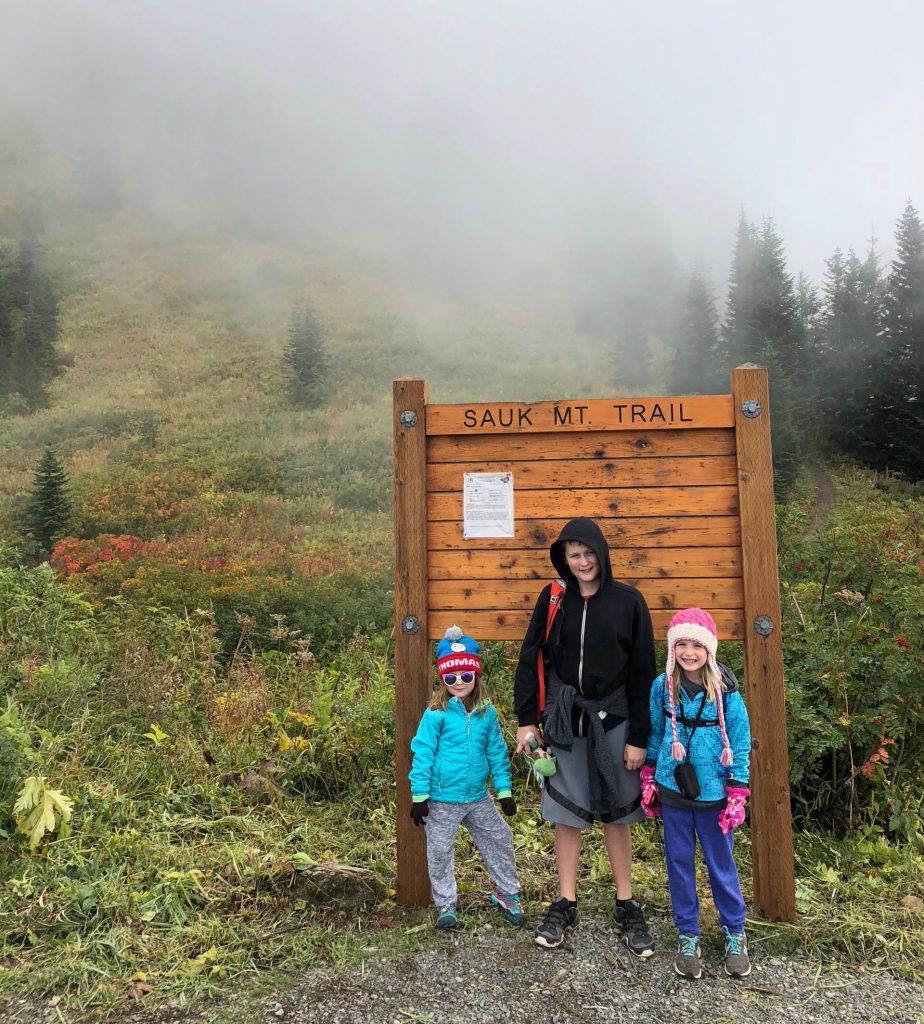 so, the hike is pretty steep, about 3 miles round trip (out and back), with an elevation change of 1000+ feet. it was a series of 26 switchbacks zigzagging us up the side of a mountain. the fog made it seem scarier than it was, like if you fell, you would fall into an abyss.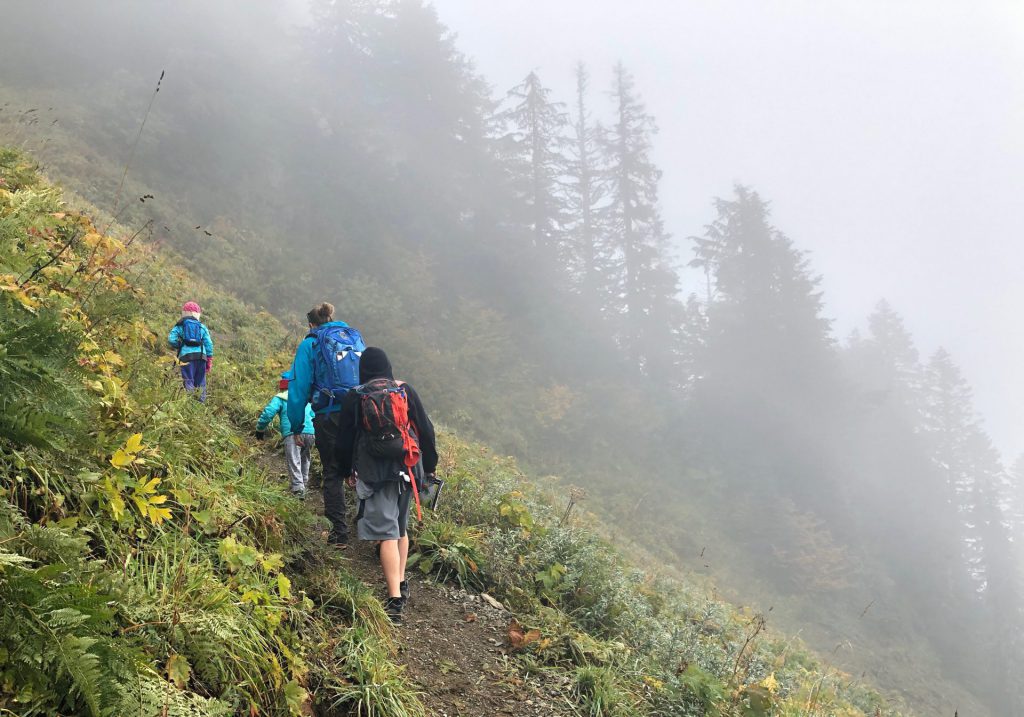 i forged ahead with the girls, making a game out of the switchbacks, calling them levels and pretending rocks and roots and other obstacles were video game bosses we had to defeat. isaac and derek stayed back a little, working through some worries about the aforementioned foggy abyss.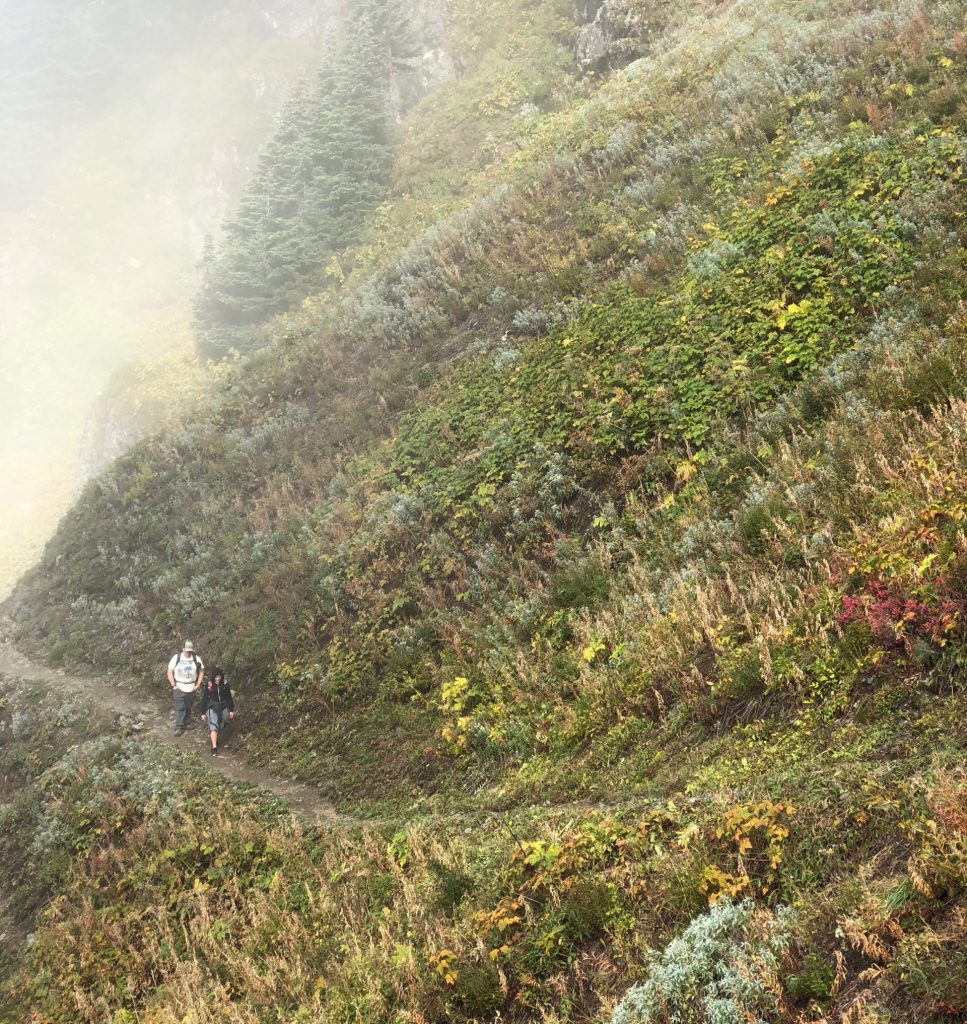 like we had hoped, the fog started to clear and the scenery was pretty. i may or may not have taken 1000 pictures.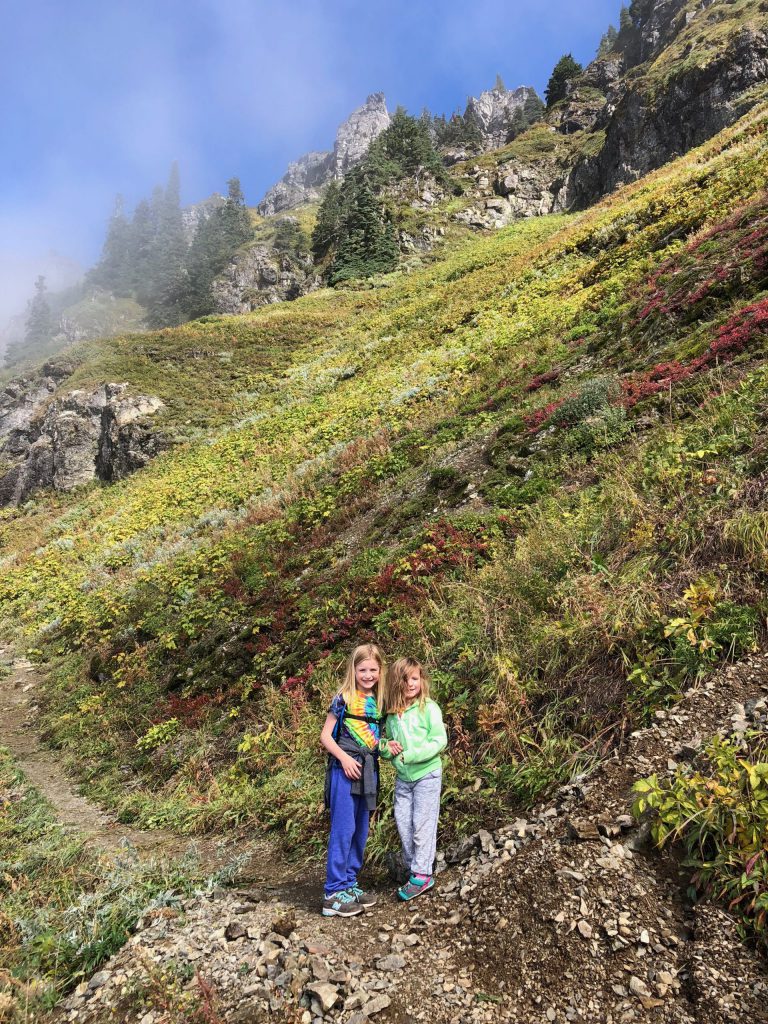 these two did great. hazel requested several water breaks, which was fine with me. 🙂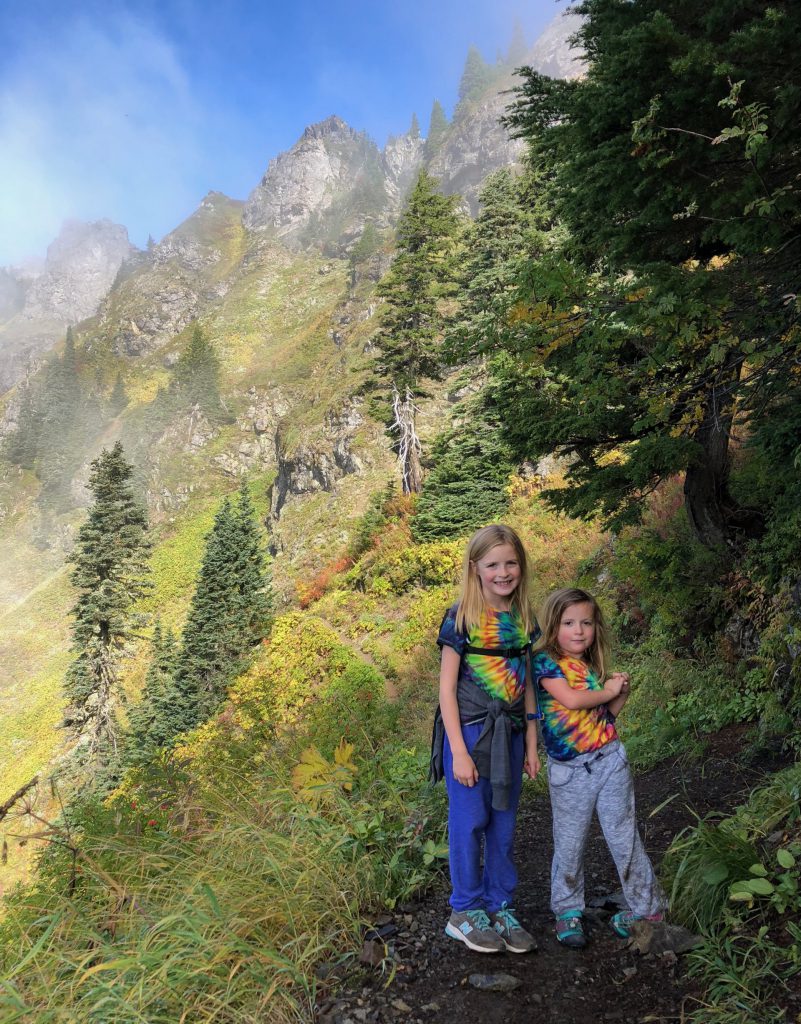 when we were almost at the top, the trail sort of wrapped around the backside of the peak, so we found a spot where we had pretty fantastic views in all directions and had some snacks. (isaac, still mad about being dragged on a hike where he might fall into the abyss, refused to be in the photo).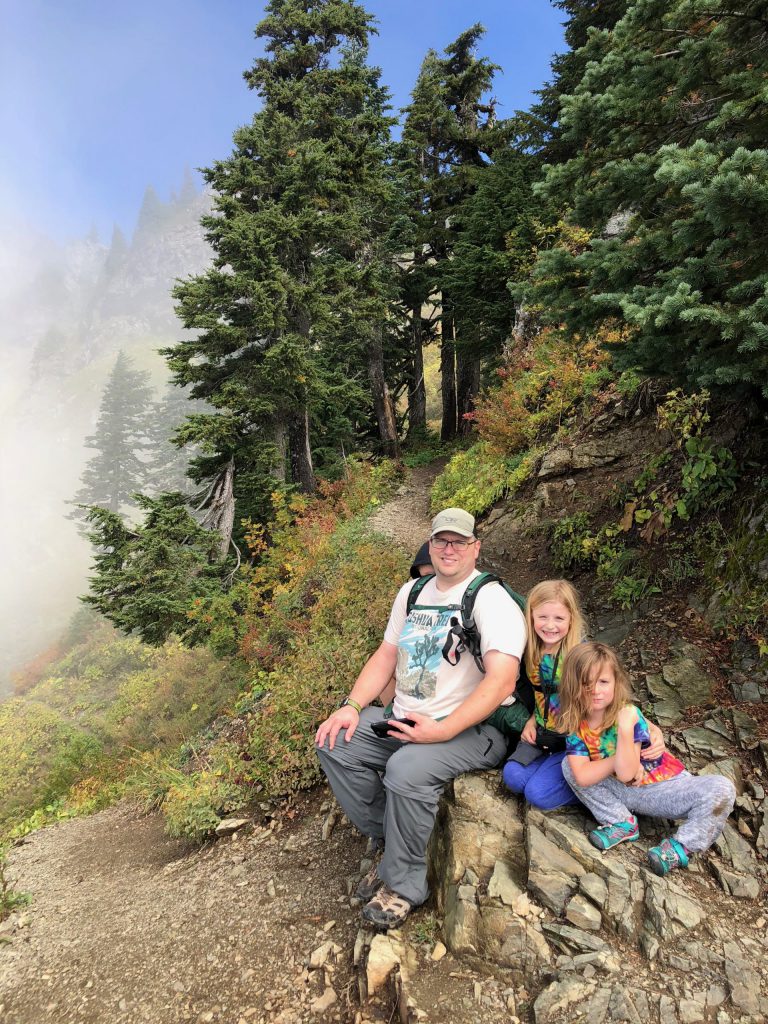 by pretty fantastic, i mean still sort of foggy, but with slight views peaking through.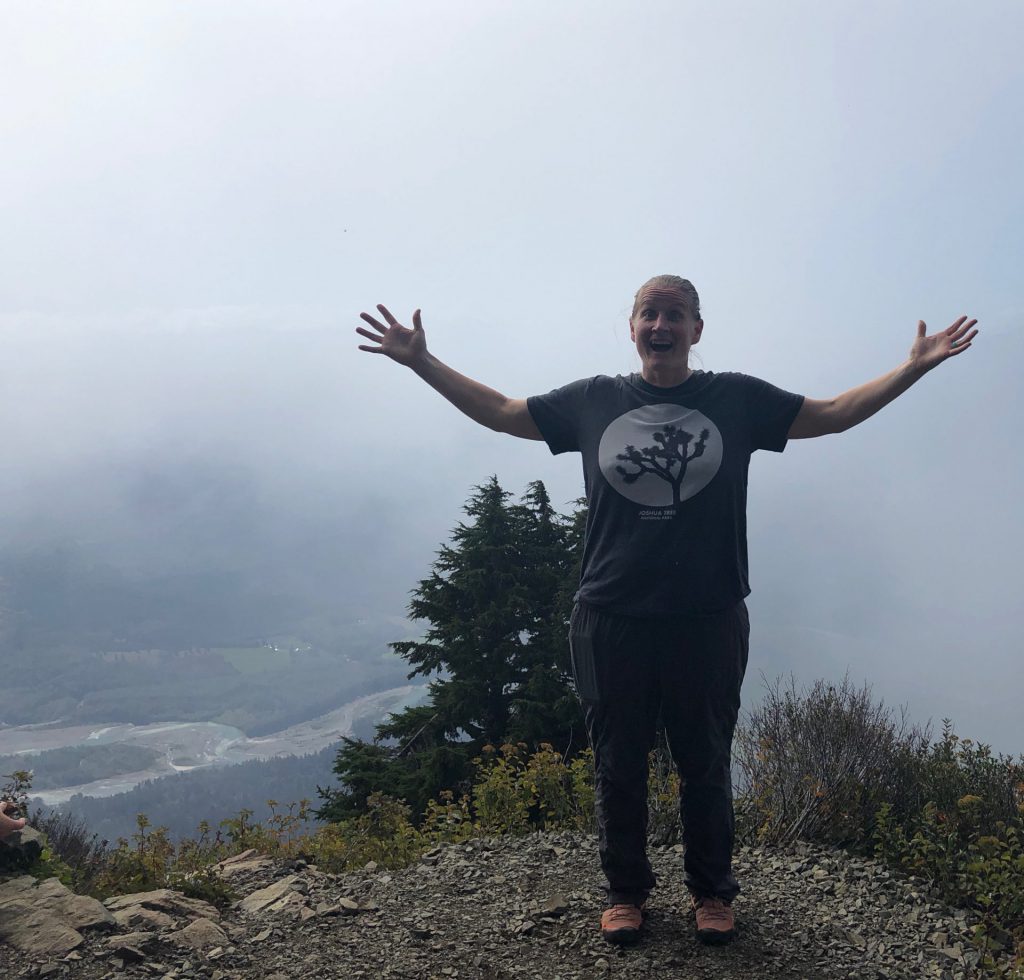 just before the final push to the top.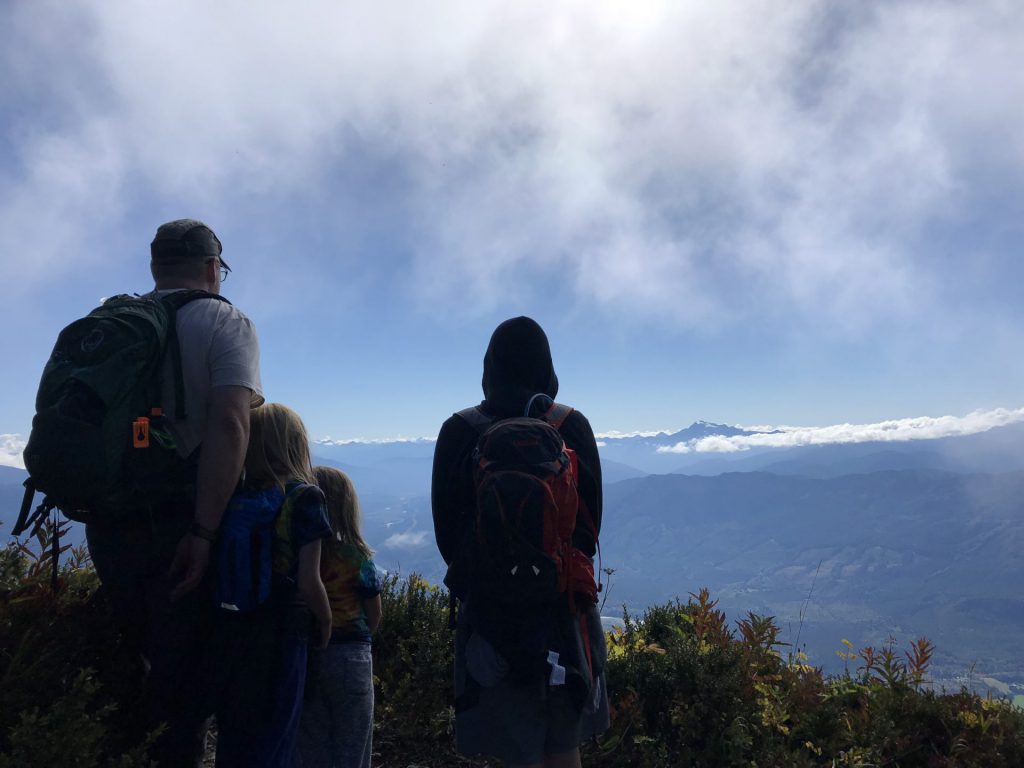 as we came around, the fog disappeared!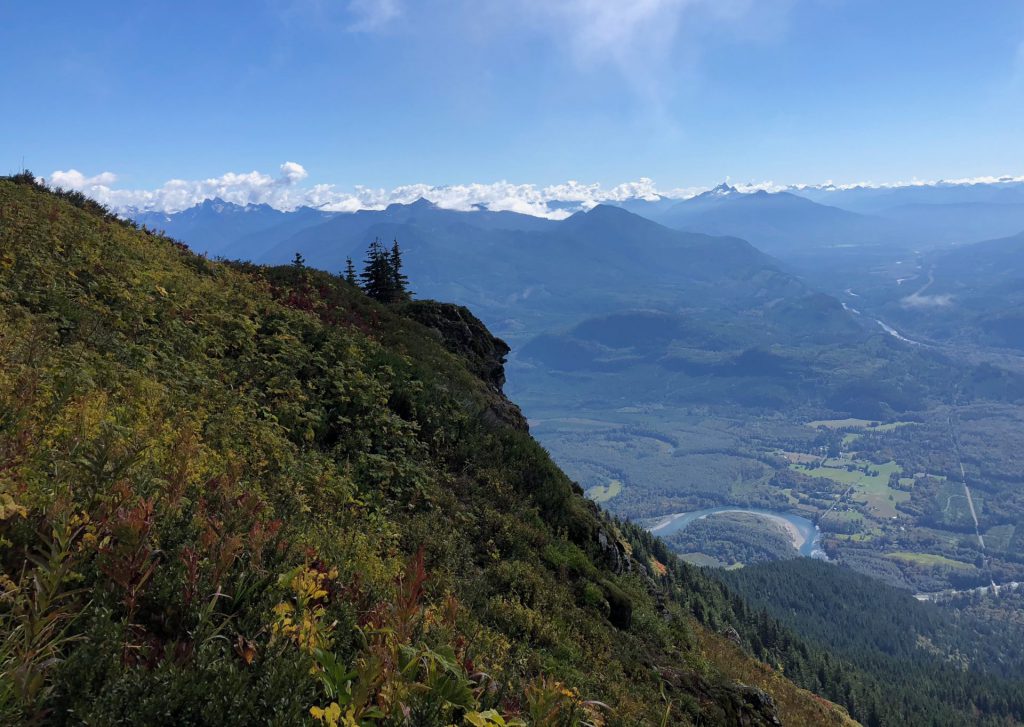 happy hiker fam with clear views and almost at the top.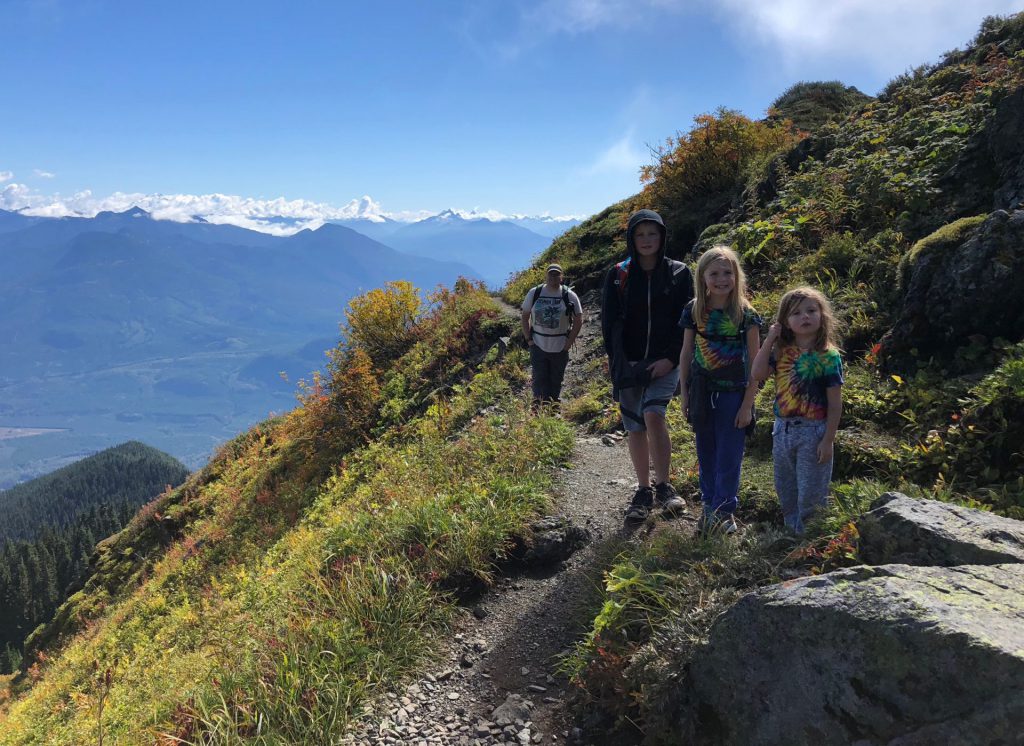 once we arrived (via what i'm pretty sure was not the trail), we found a spot to hang out and take it all in and have a snack. that's when we noticed this pretty little lake nestled on the other side of the mountain.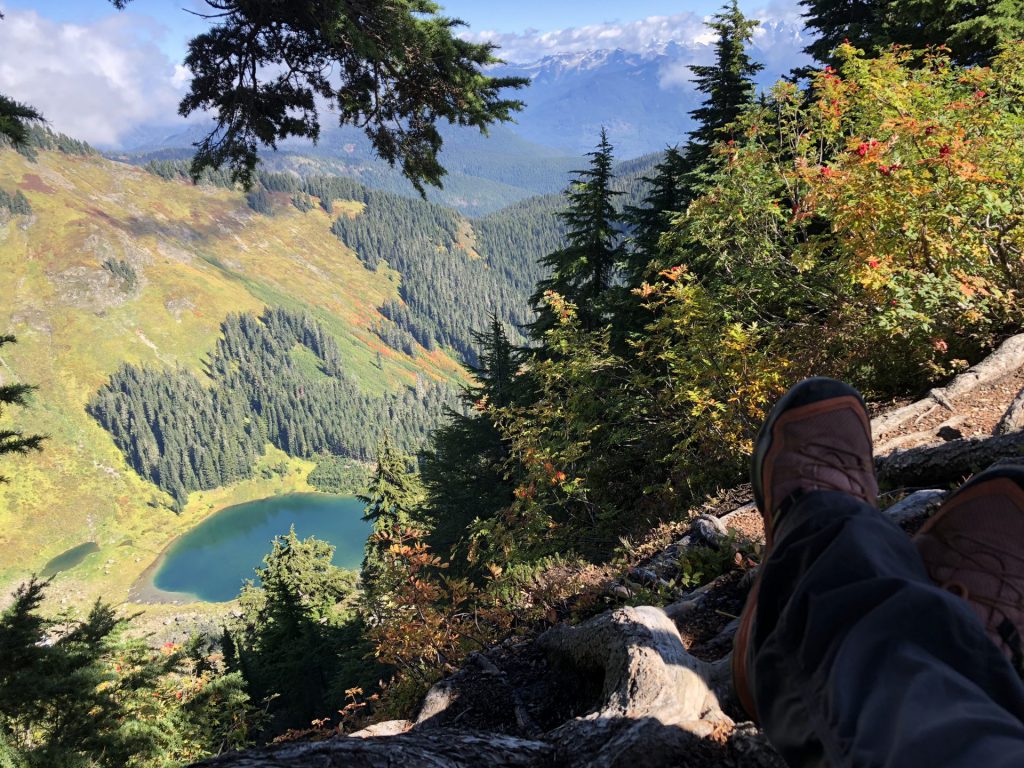 the views were stunning. and as usual, my ability to capture them on my iphone is lacking.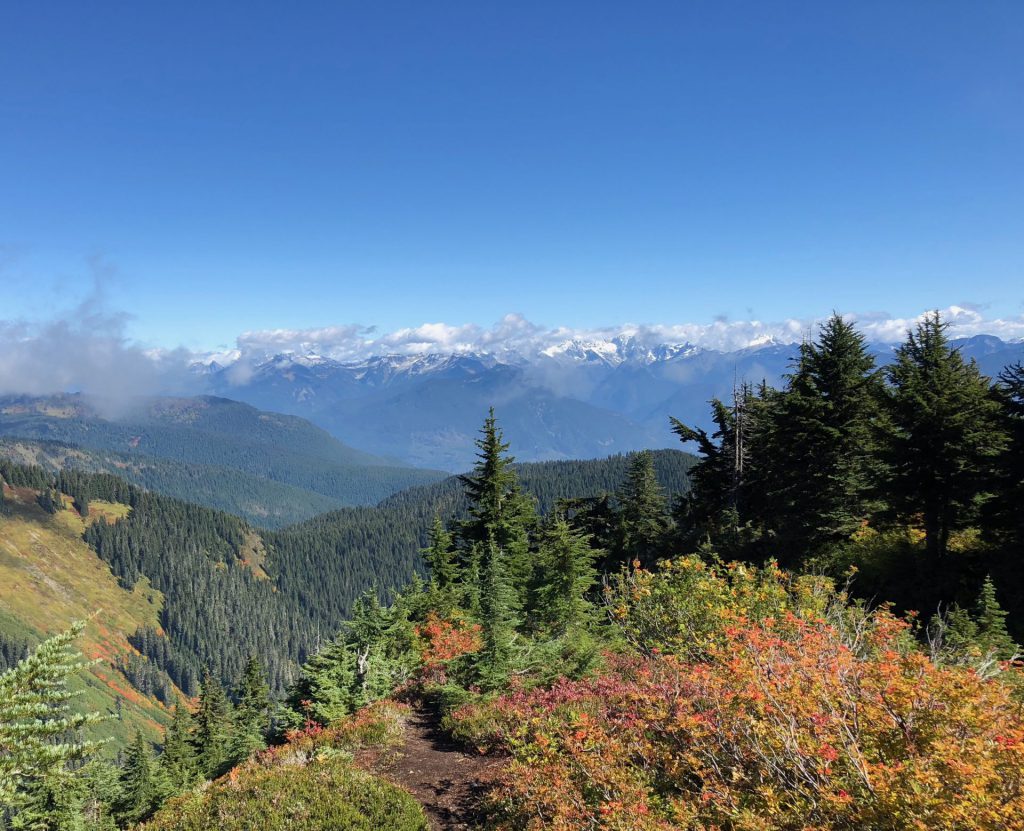 this photographer girl went nuts with photos of the top.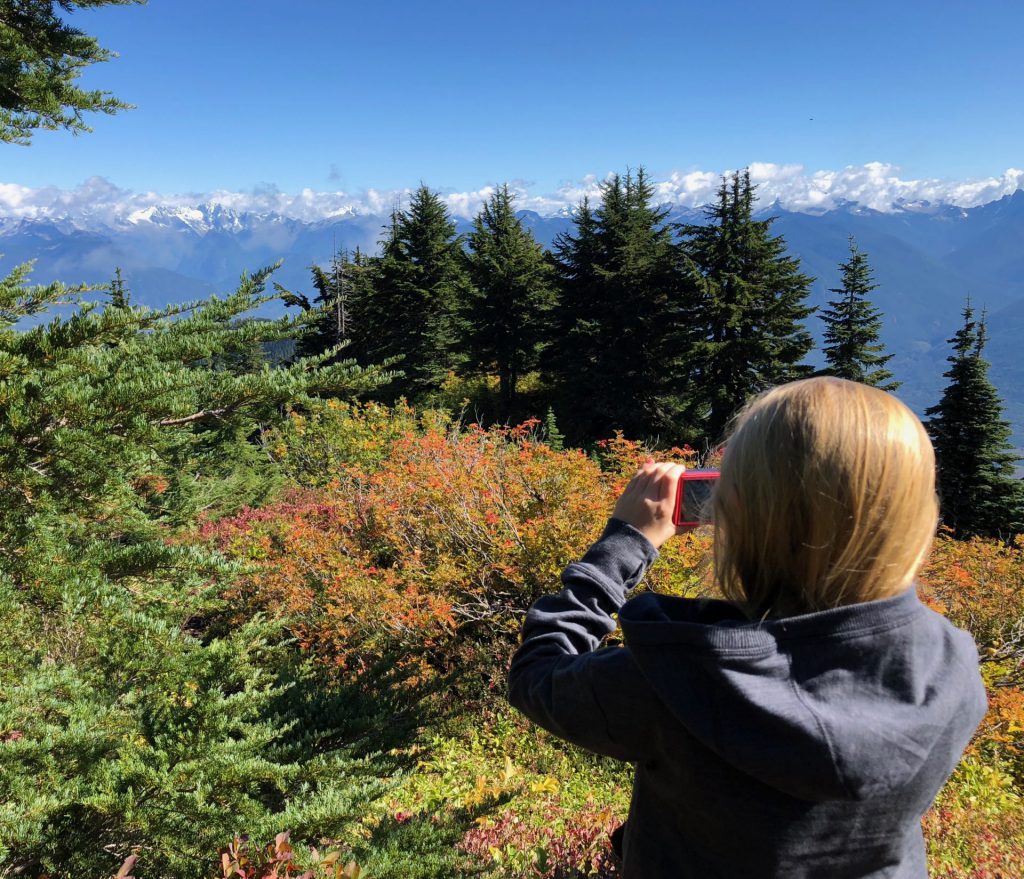 at the top, after not dying, this guy perked up.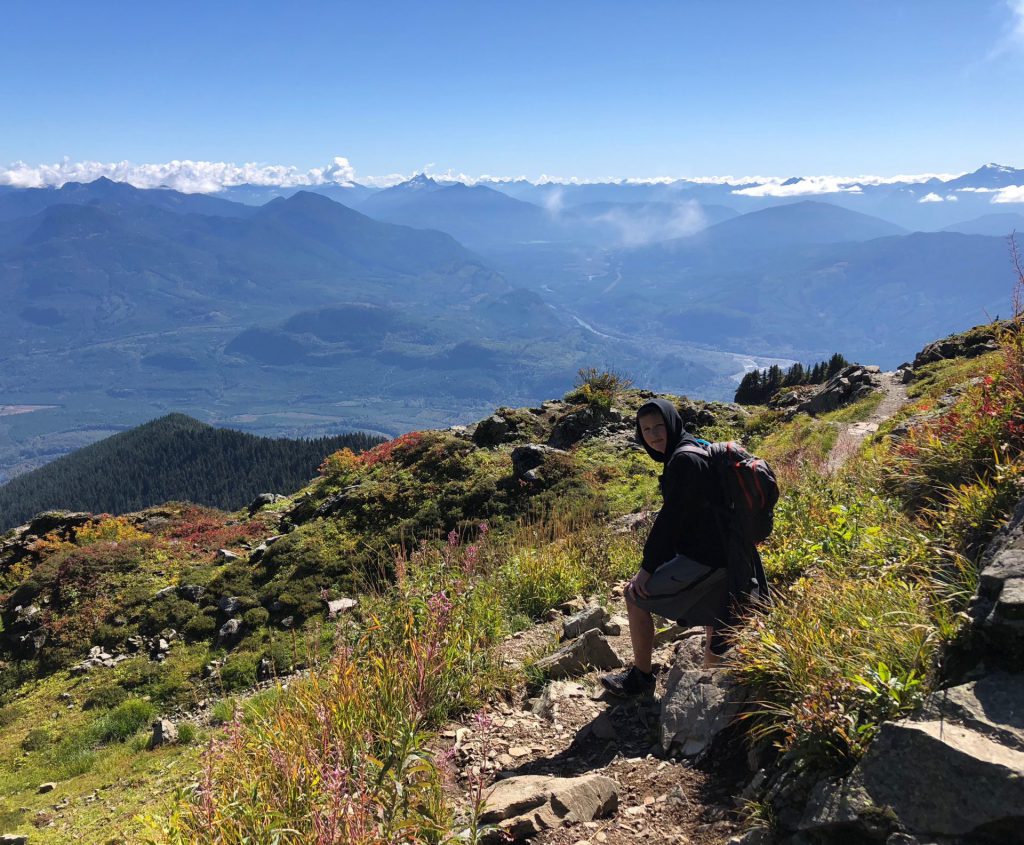 i made derek take a pic with me in it. and hazel joined me. with her ridiculous pose. i stuck with my standard pose.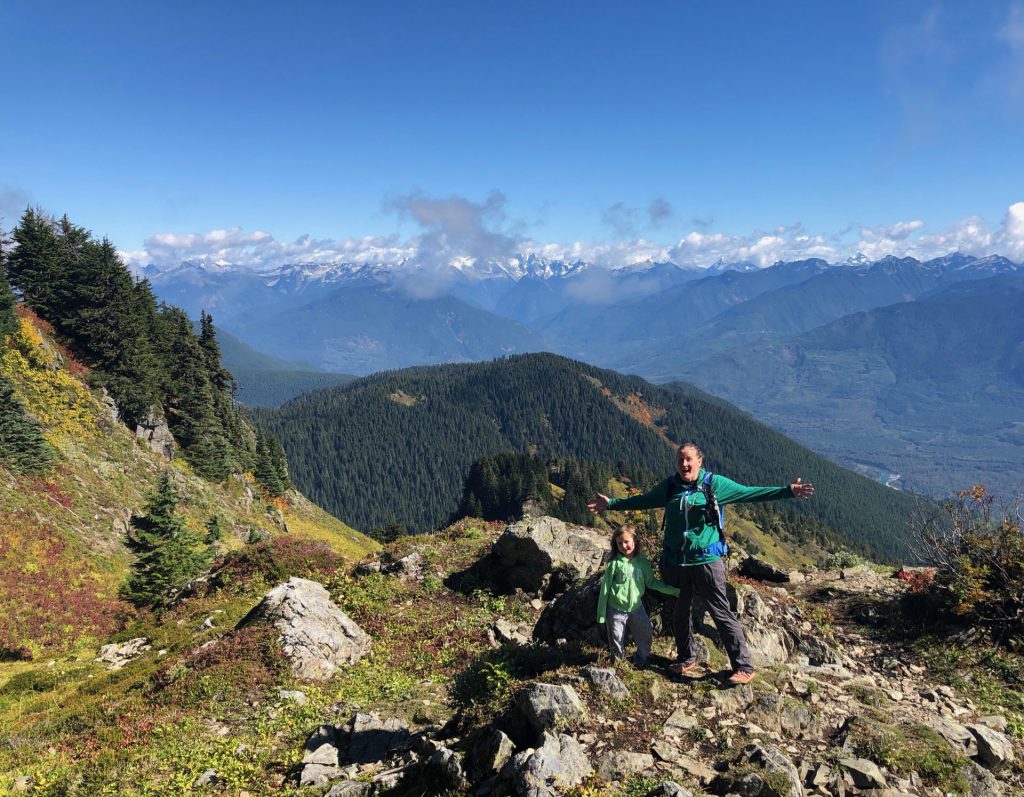 i couldn't help but keep taking pics, knowing that when i got home they would all look the same and i would end up deleting half of them. 🙂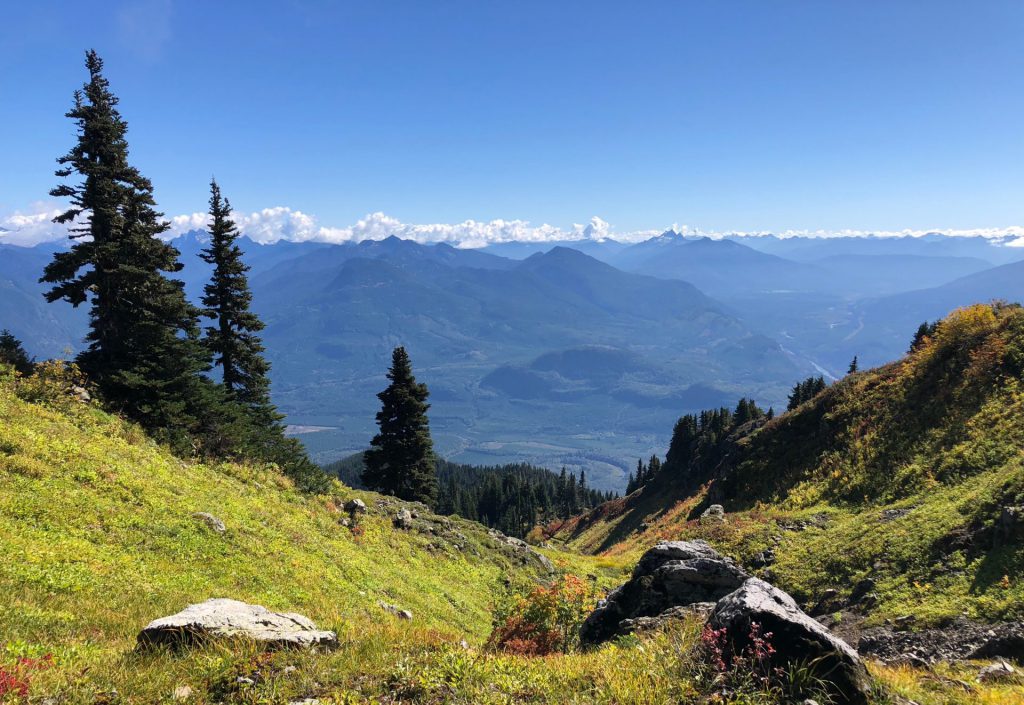 on our hike back down, the fog was entirely gone, giving a more realistic view of the trail. you can see the switchbacks pretty clearly here. and realize that falling would not result in death in the foggy abyss. 🙂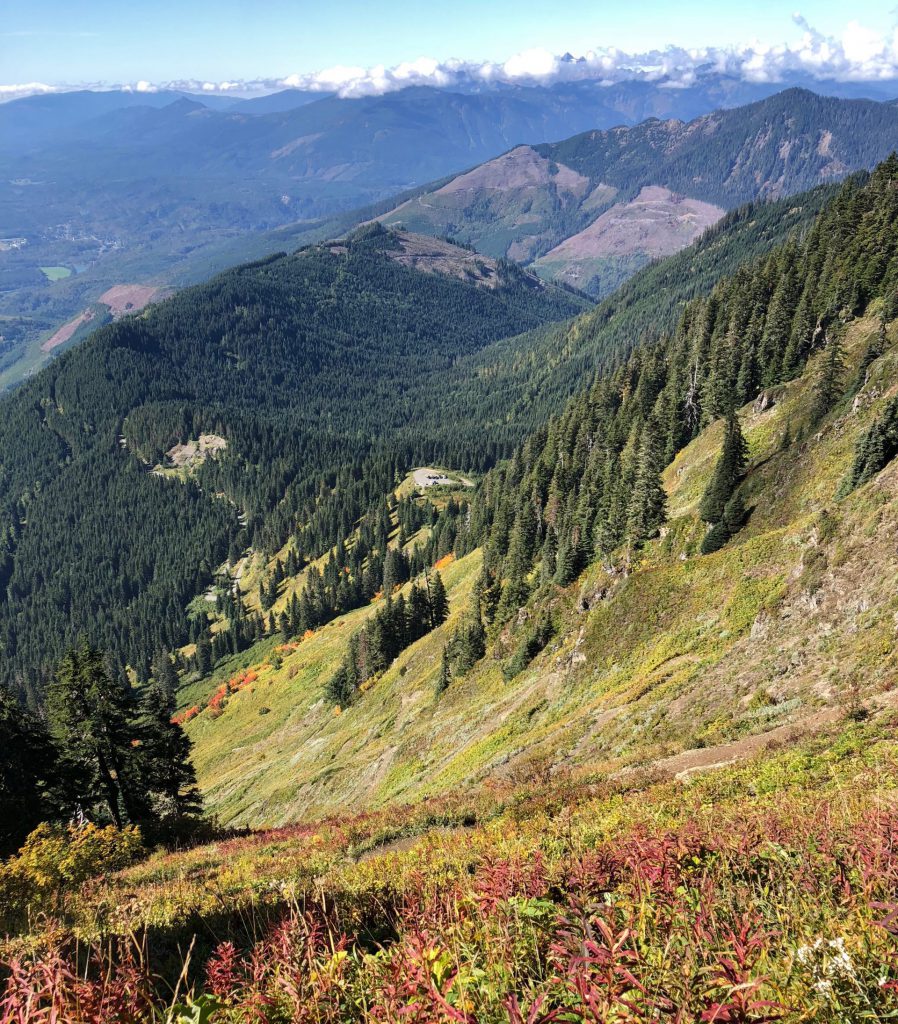 we also got a pretty great view of mount baker, which has been taunting us since we were over at sequim. it's in that puff of clouds that disappears behind the side of the mountain we are hiking down. in person, it could be distinguished from the cloud by the bright white snow on the peak. in this pic, it's not as obvious, i guess.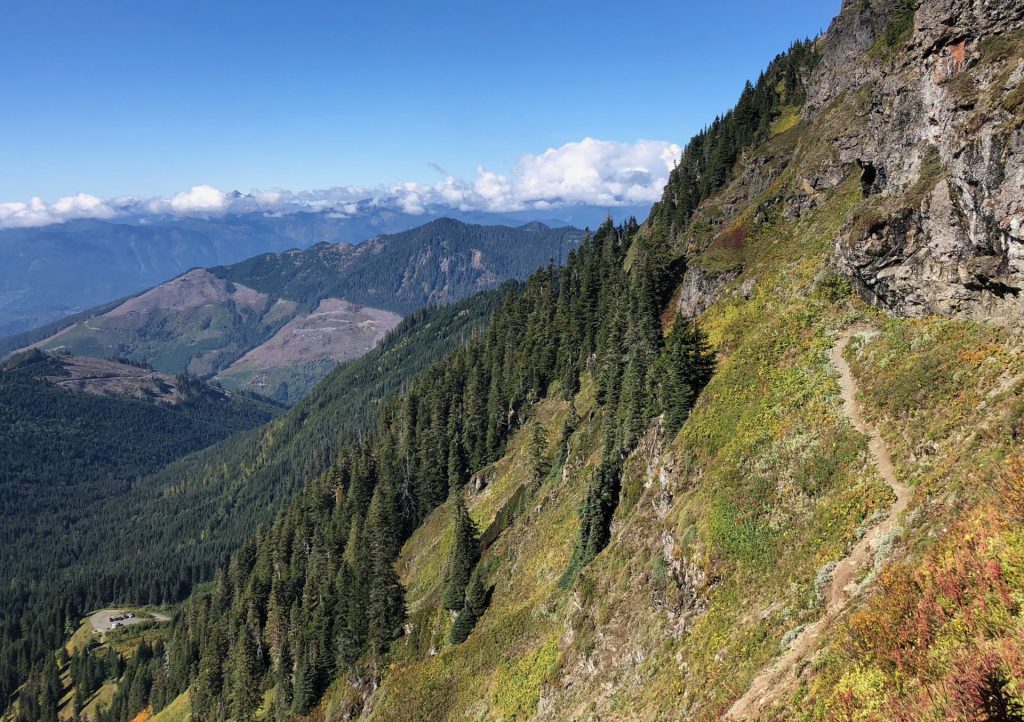 down down down the switchbacks.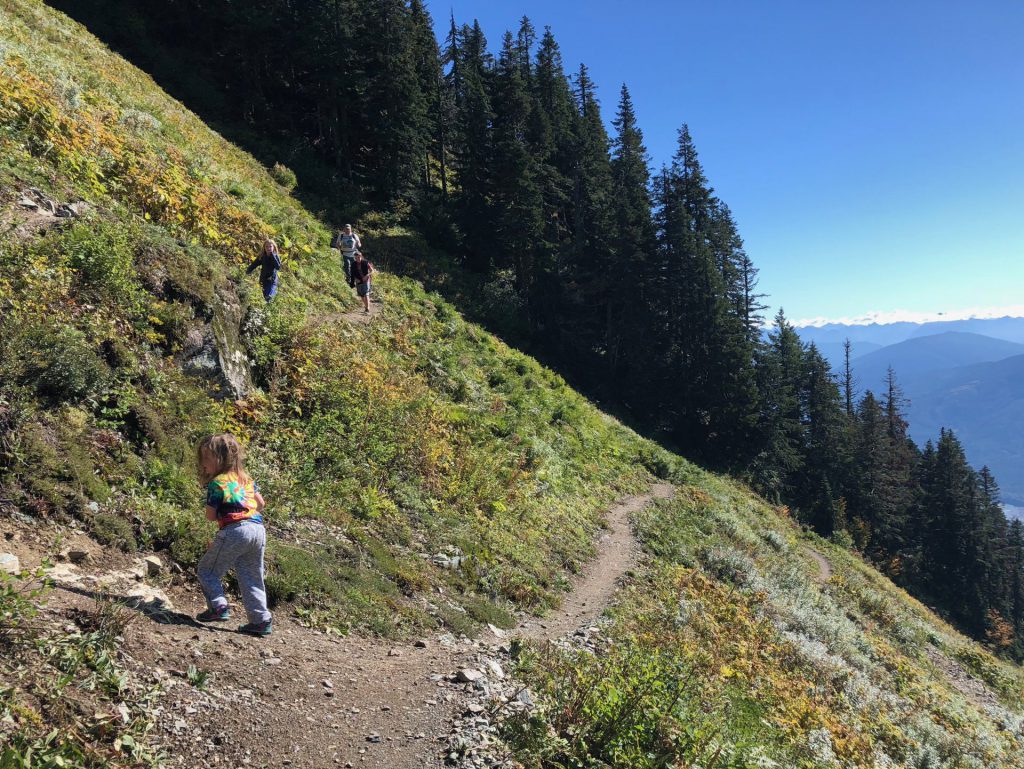 the boy. in much better spirits.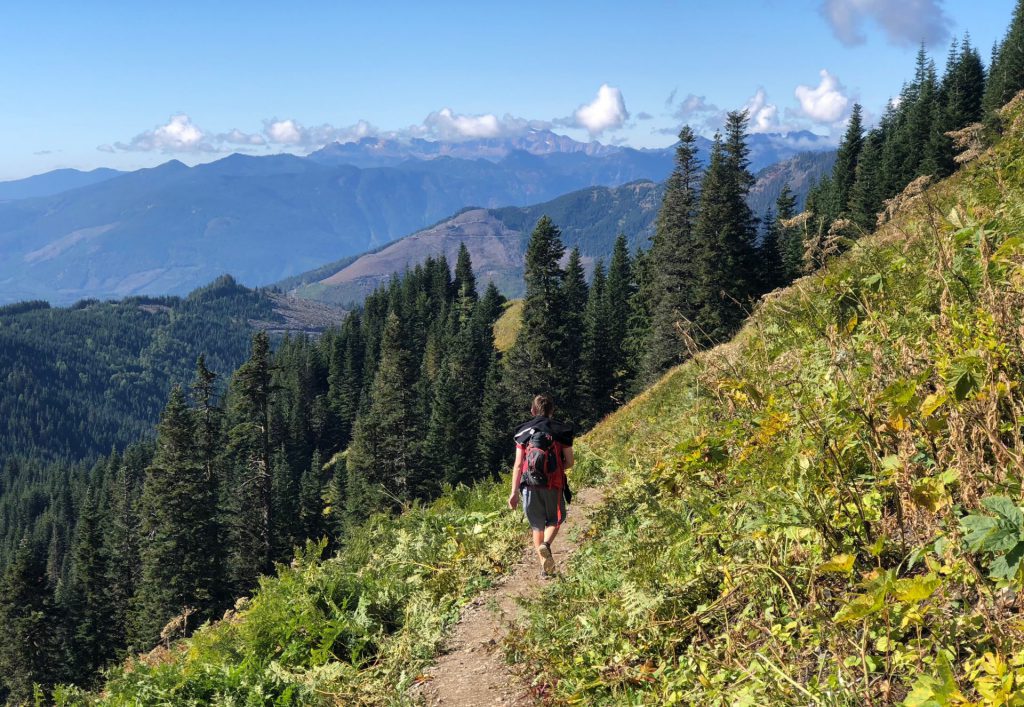 hazel and isaac and i raced ahead to finish up and use the bathroom. derek and anna lingered, for a bit of photography. but eventually, the burst through the trees into view.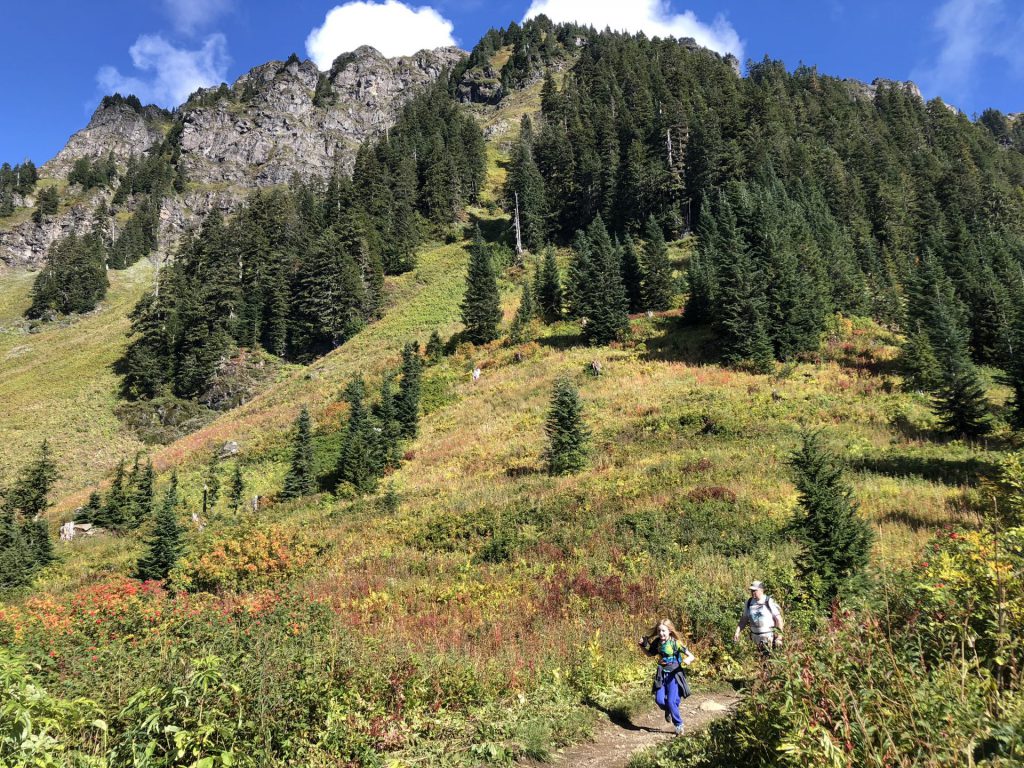 after our hike, we went back into the park to get the kids all junior rangered up.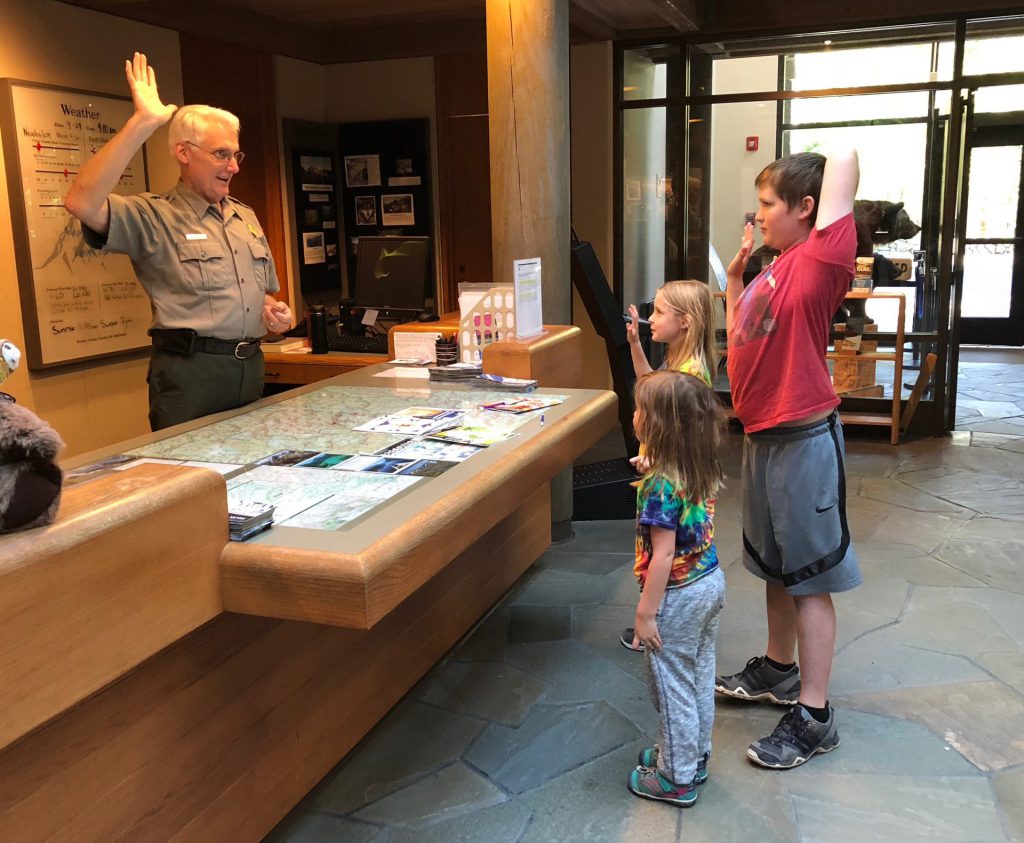 then we decided to make the long drive through the park to check out some of the more wildernessy parts. but first a stop at diablo lake, just to compare from yesterday.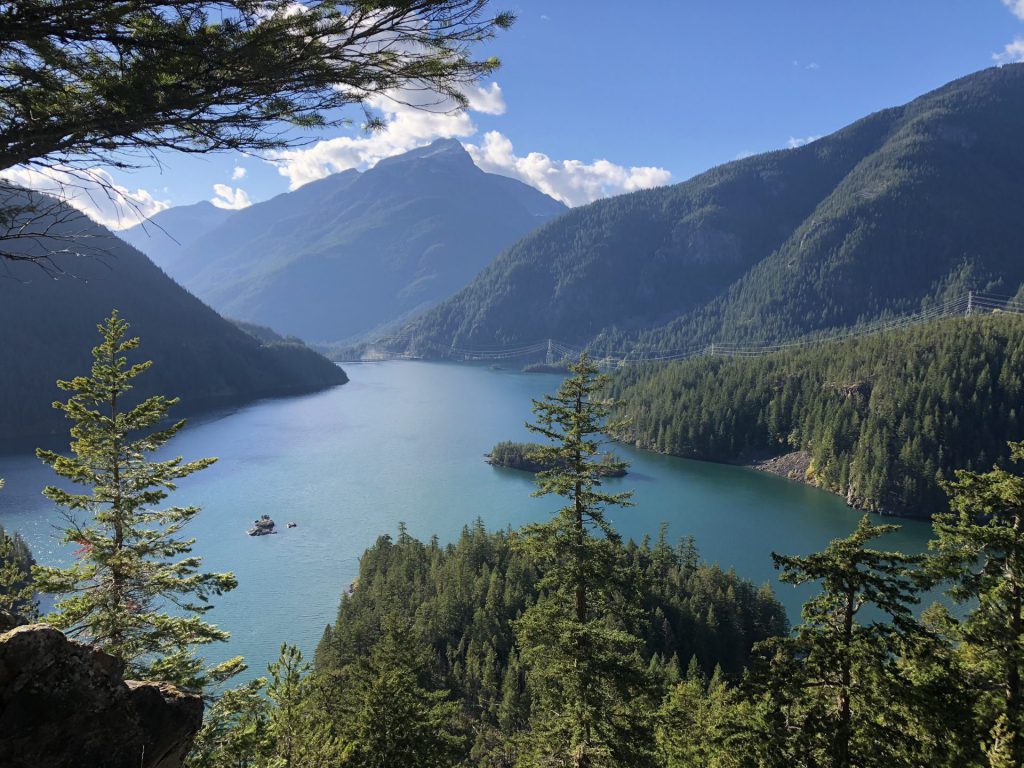 and then on to washington pass overlook.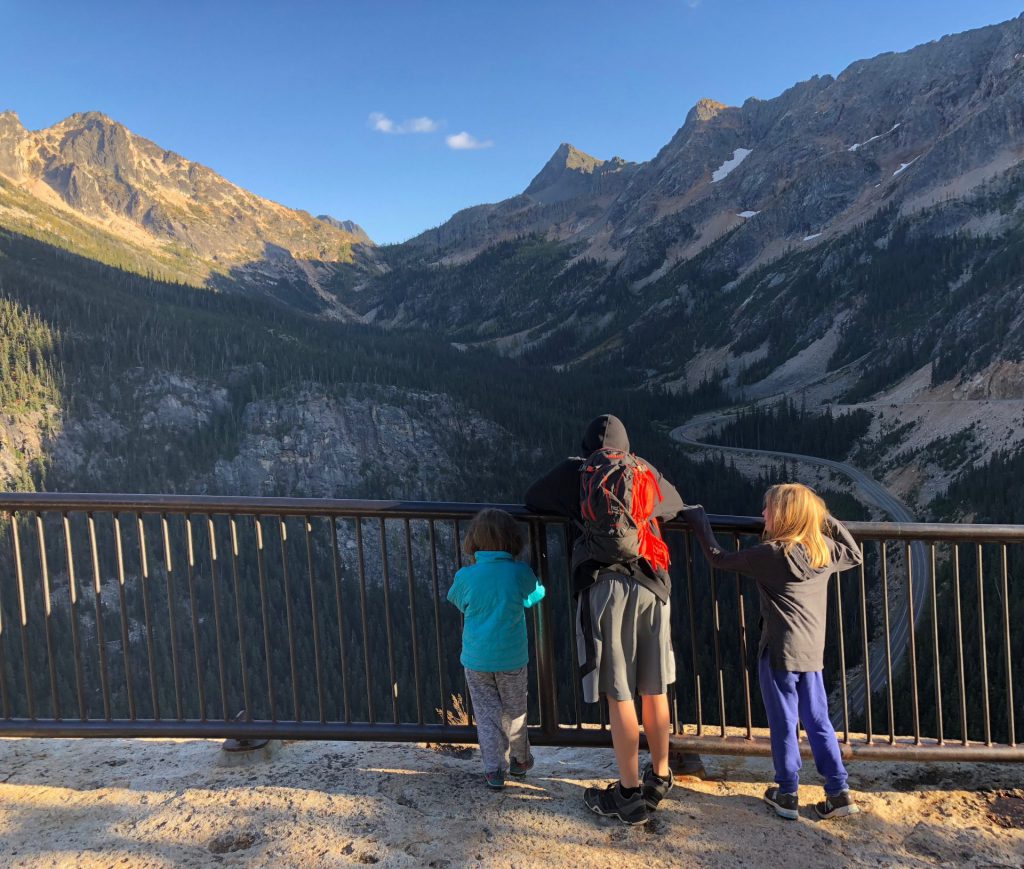 which wasn't so bad. but not sure it was worth the extra long drive. especially if you are the actual driver (derek).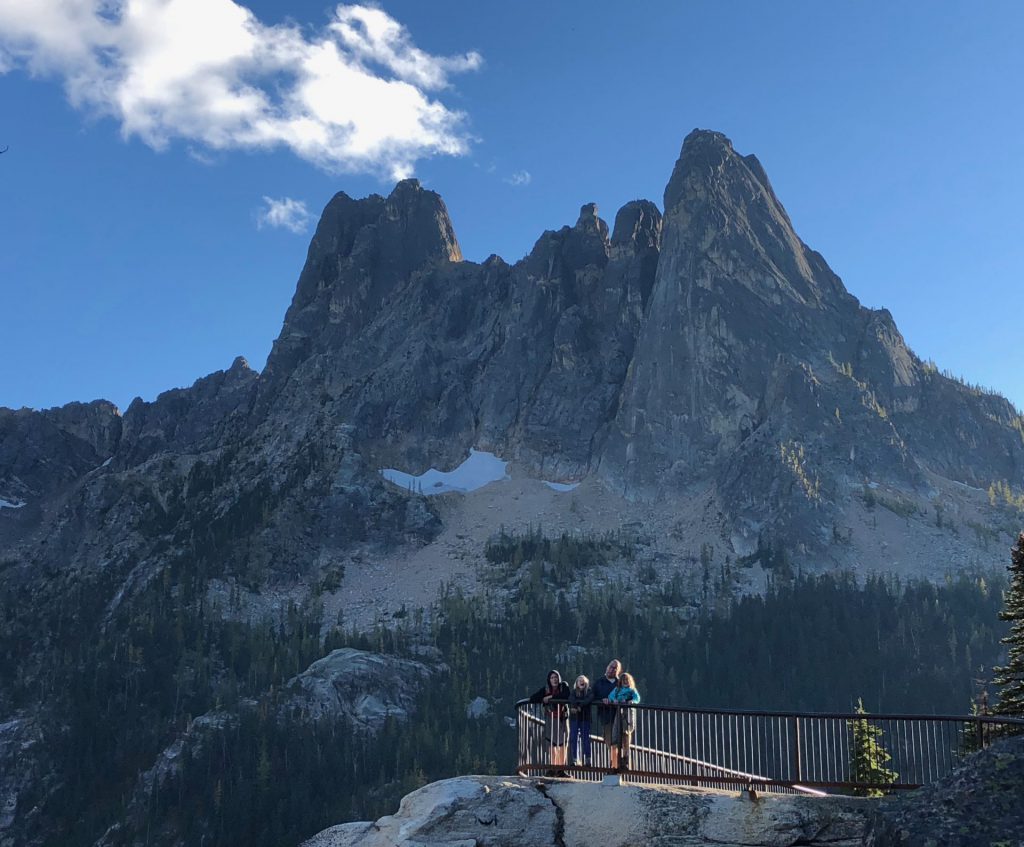 washington pass commemorative family photo.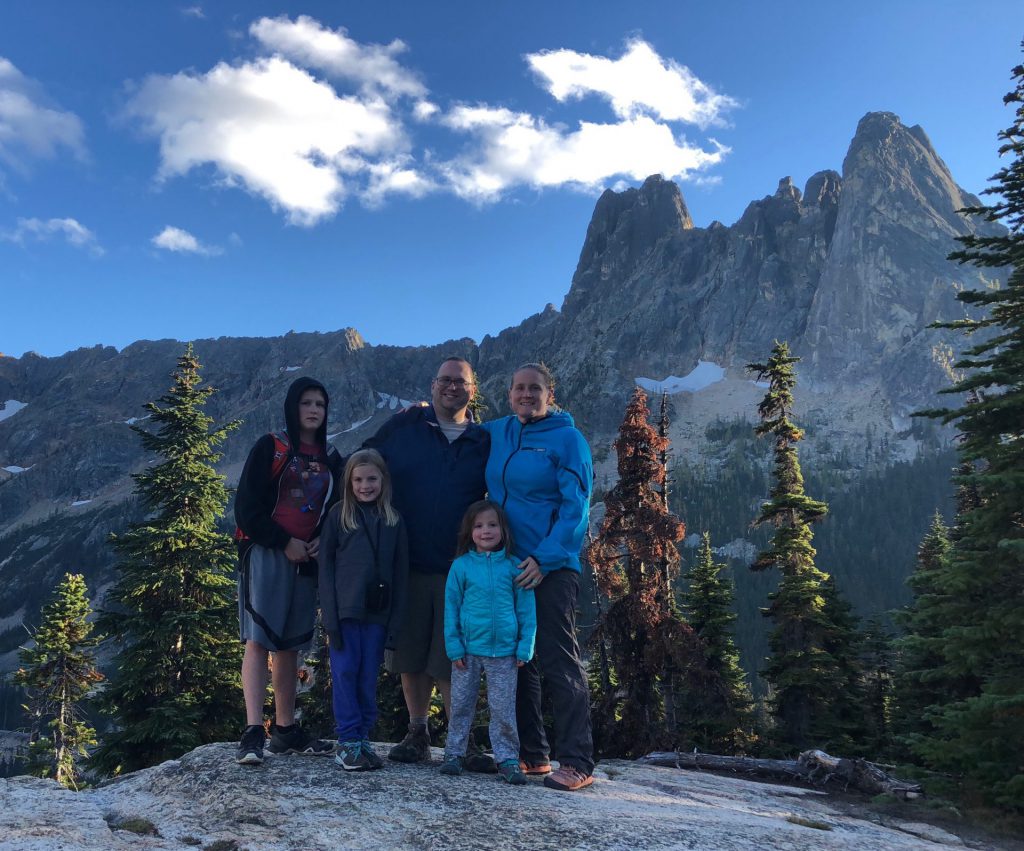 so, this concludes our north cascades time.
we drove the long long drive back to camp.
packed up.
and the next day, made our way to monroe, washington, where we would base out of for a bit of seattle and big city exploring…