when we left quileute (and it's proximity to the closed down hoh rainforest) and traveled to a walmart in port angeles near our next campsite, our route took us around the northwest corner of the olympic peninsula. and since derek had to work anyways, we decided it was a good time to make a detour out to the very farthest northwest point on the coast.
after a bit of research, we learned that this area is land owned by the makah tribe of native americans, and we would need to stop in town and get a recreation pass to be able to check out some of the various points of interest, including the our destination, cape flattery. we paid our $10 and collected our pass and then decided we needed some lunch before our adventure. there weren't many options in town, but the woman who sold us our pass recommended a little family restaurant nearby, so off i went to feed the minions.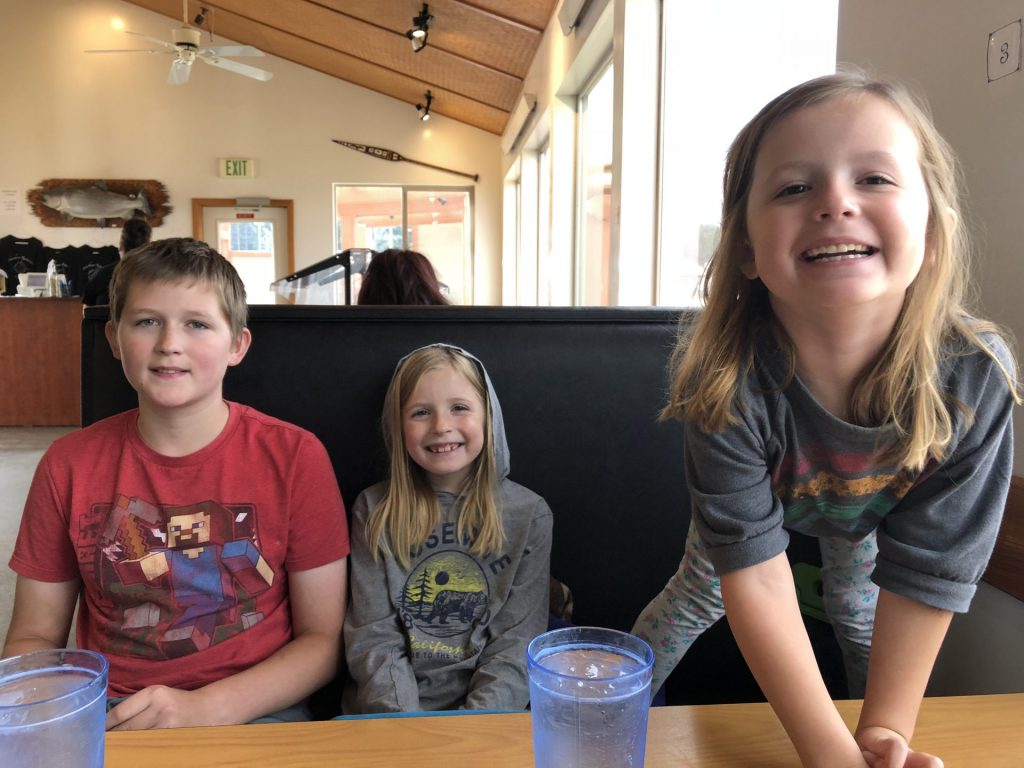 the makah tribe land on the tip of the peninsula is a lot of wilderness with the main city (town?) being neah bay. our view from the restaurant gave us a pretty good view of the bay.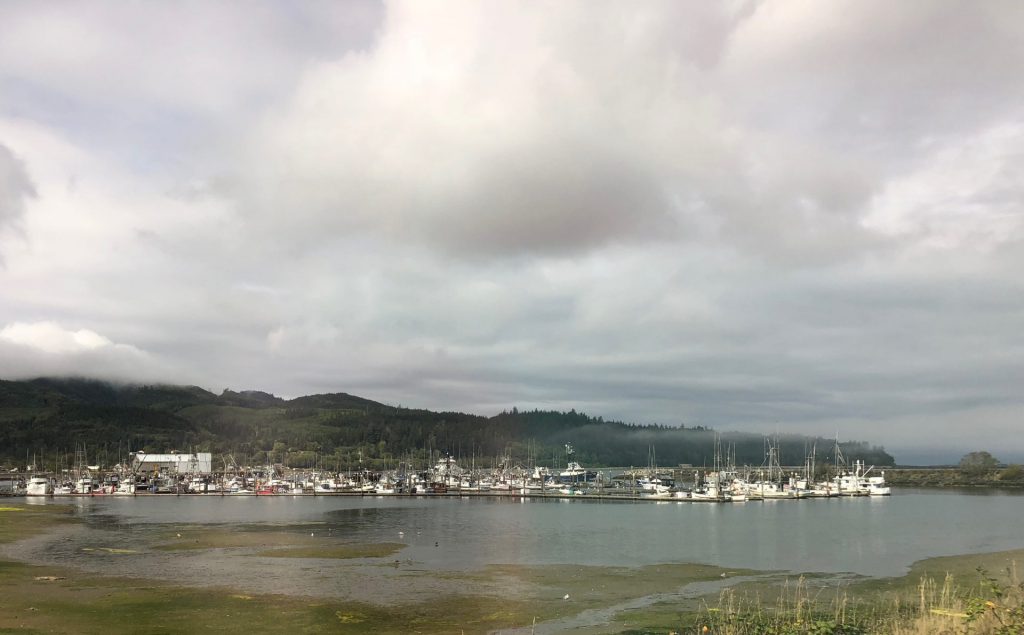 once we were all fueled up, we drove the winding road to the cape flattery trailhead, literally at the corner of the us.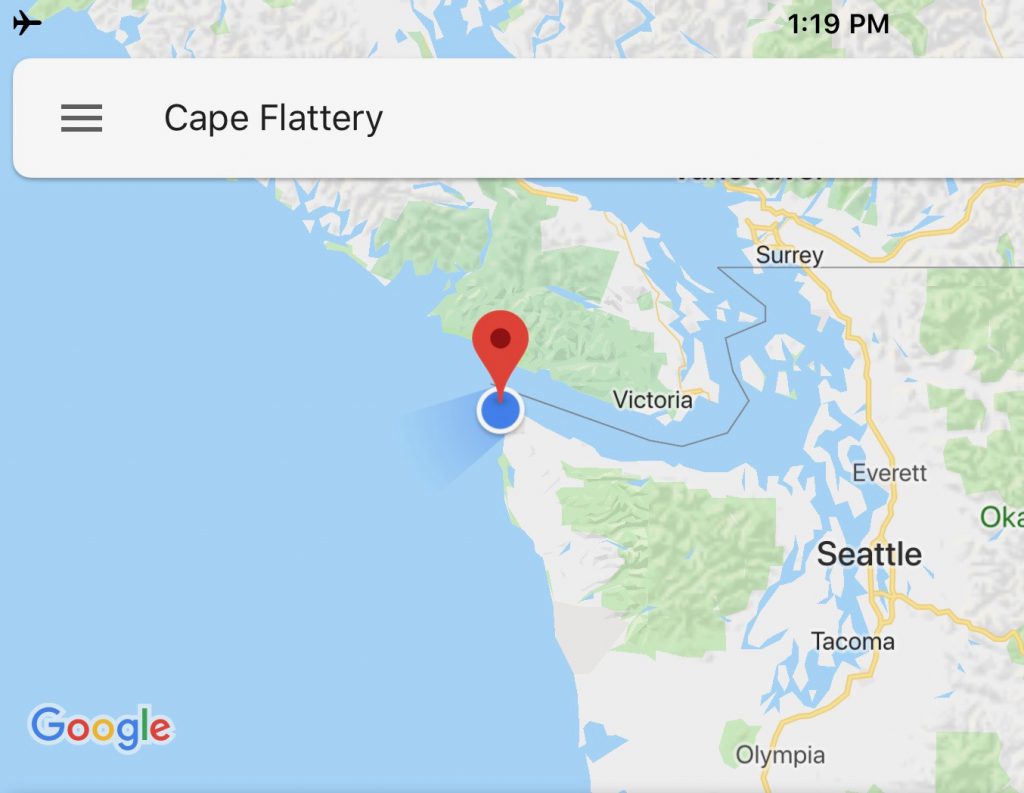 at the trailhead map/info area, we found some decorative hiking sticks for borrowing or for sale. obviously, we had to borrow a set of three, so that i could end up carrying one or more at all times.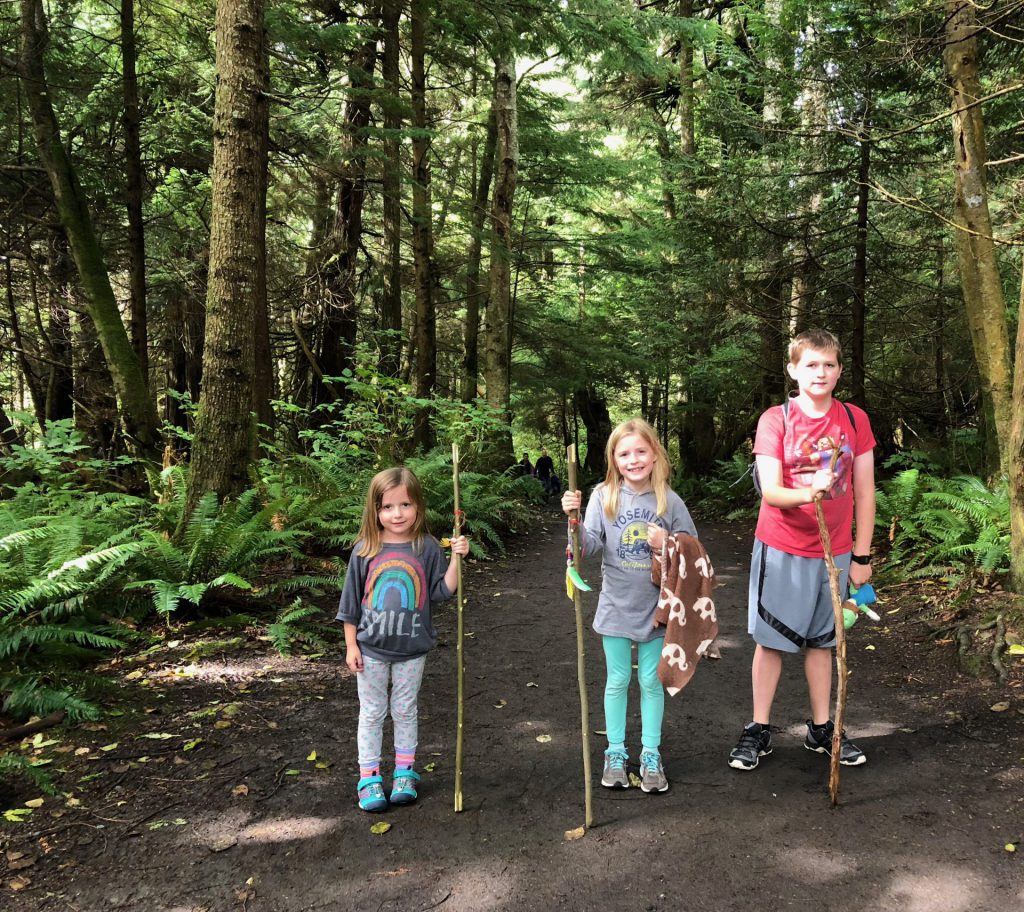 the kiddos did great on the muddy hike along a slippery boardwalk. a few slips here and there. 🙂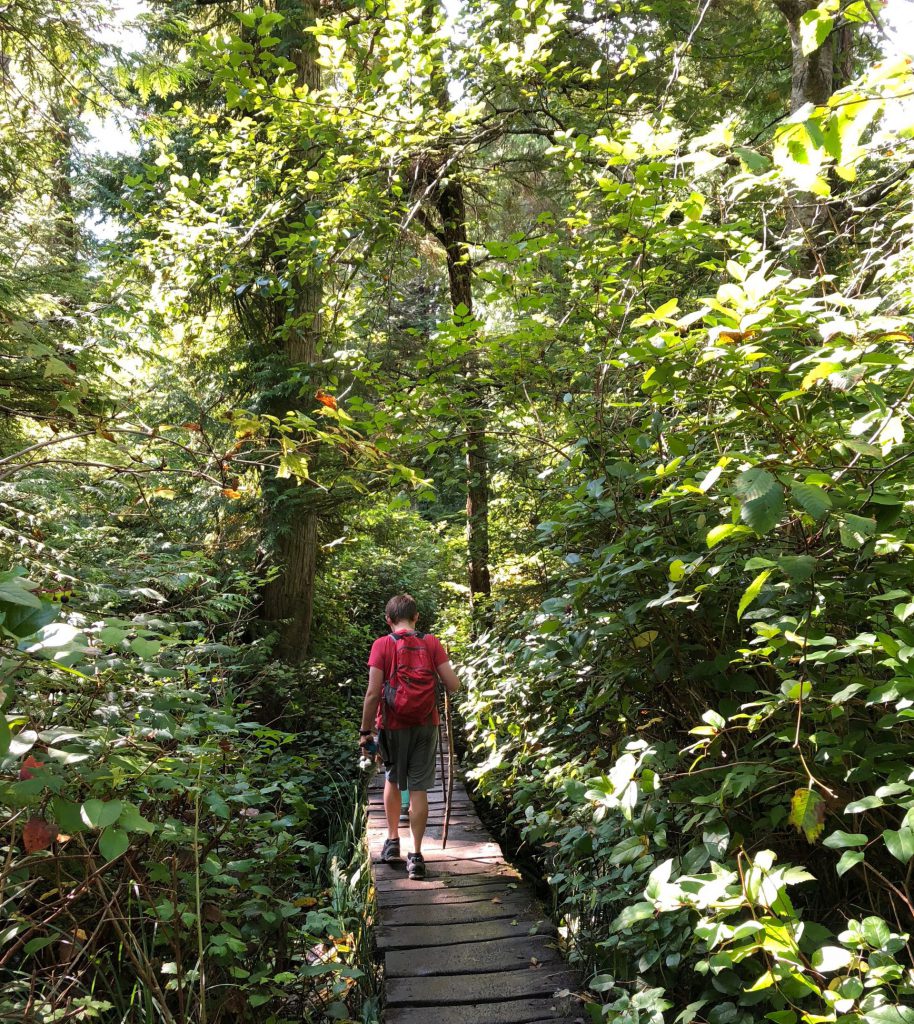 finally, we reached the overlooks.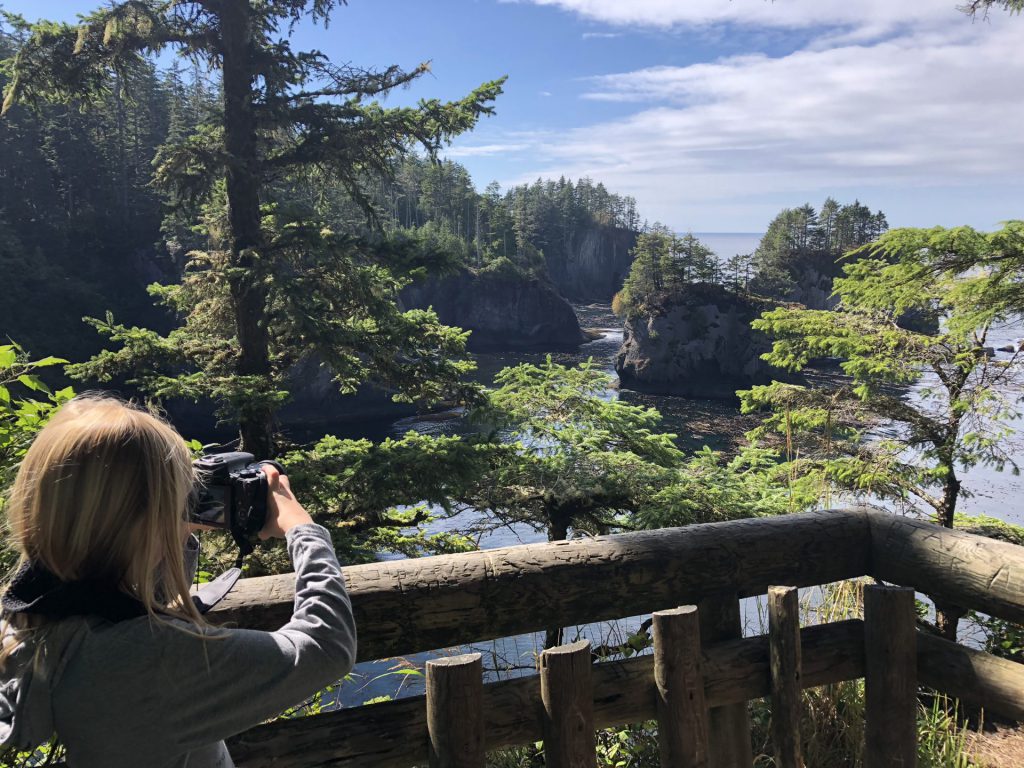 i will miss this coastline.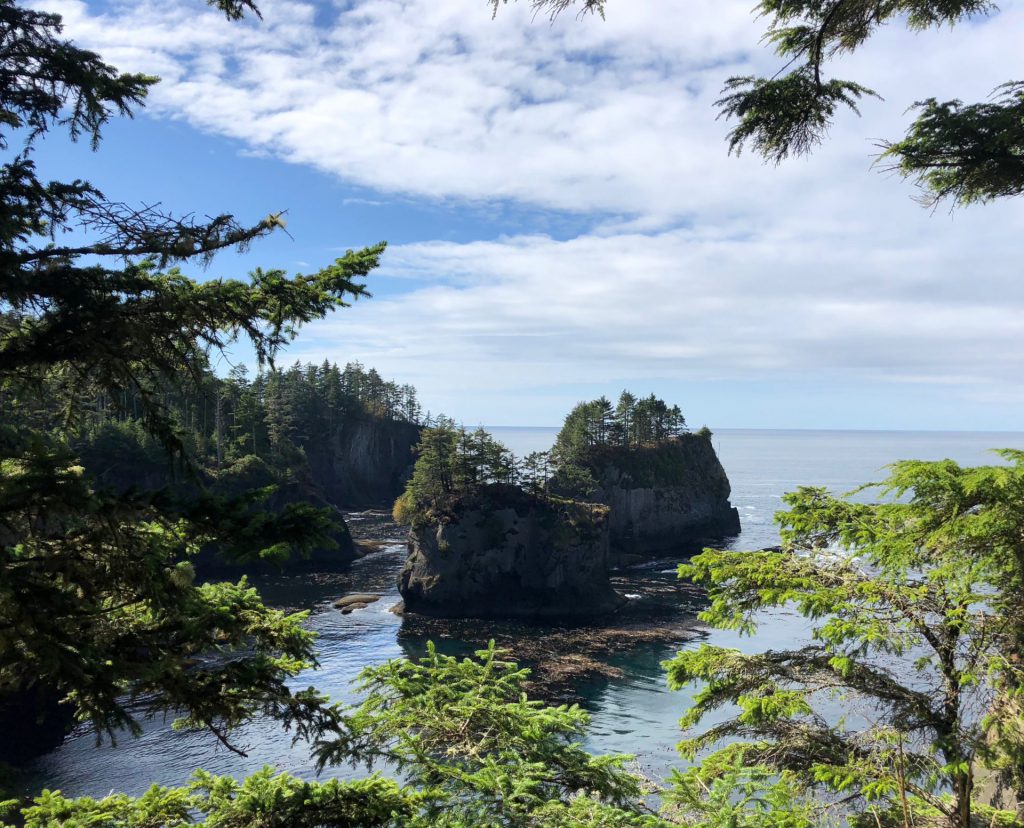 the northern view overlooks this series of sea caves, being carved out with each crashing wave.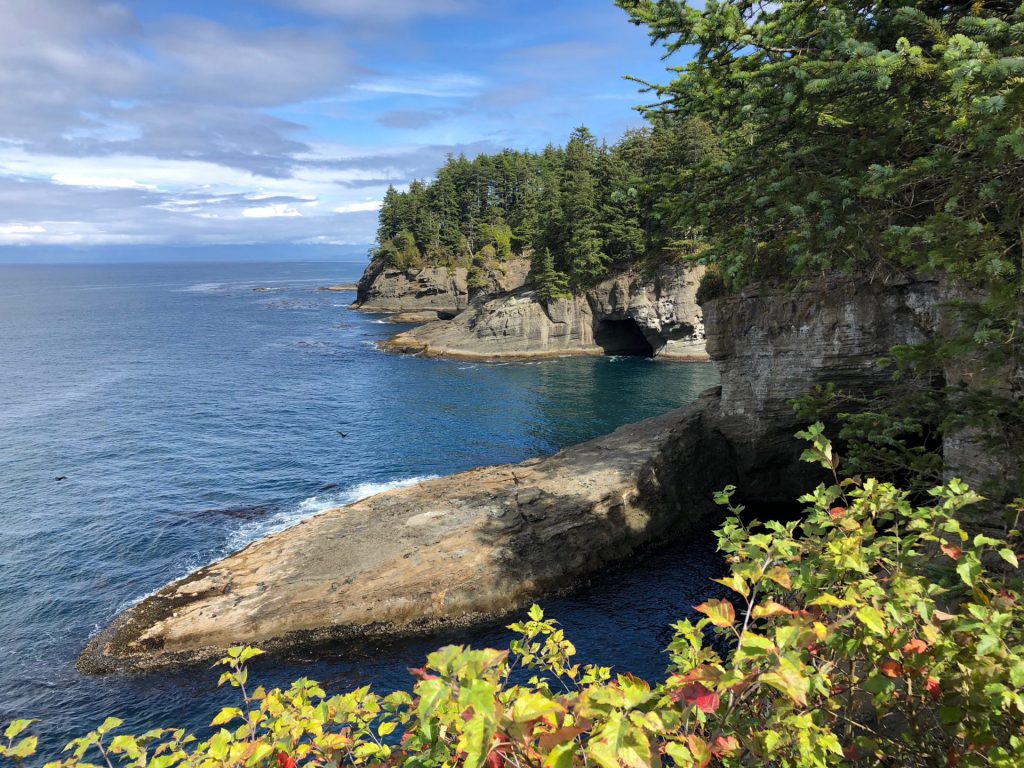 hazel requested a pic. i obliged.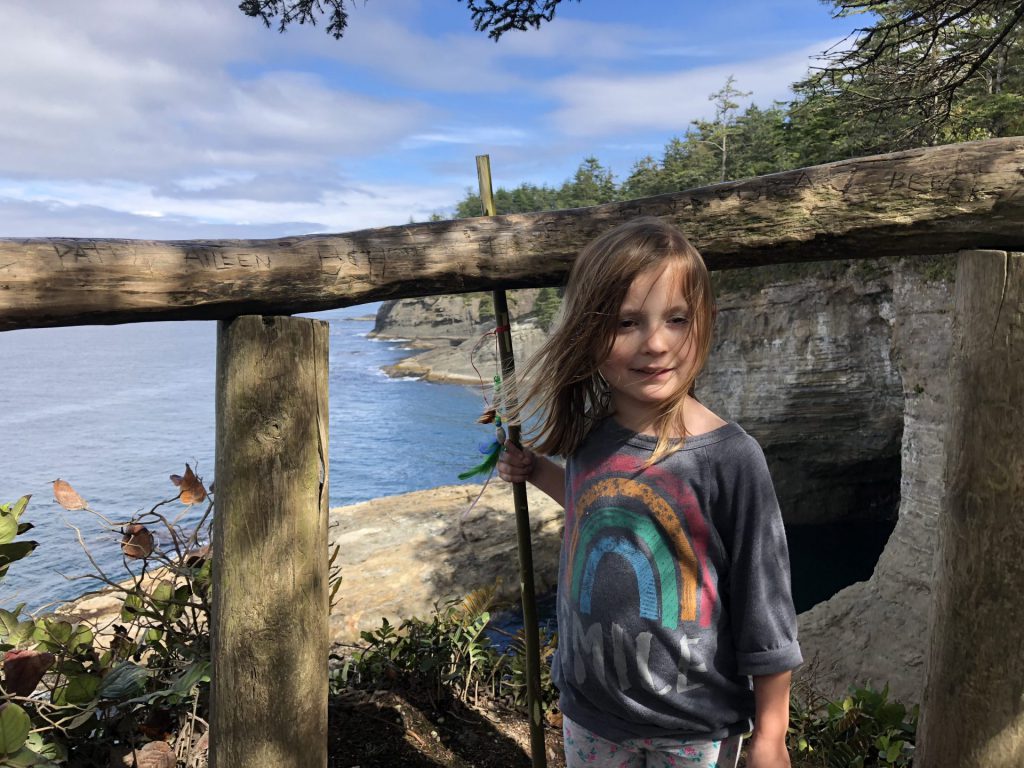 at the main overlook, out in the ocean, there's a little island with a lighthouse. my little iphone was not equipped for proper photography of said lighthouse.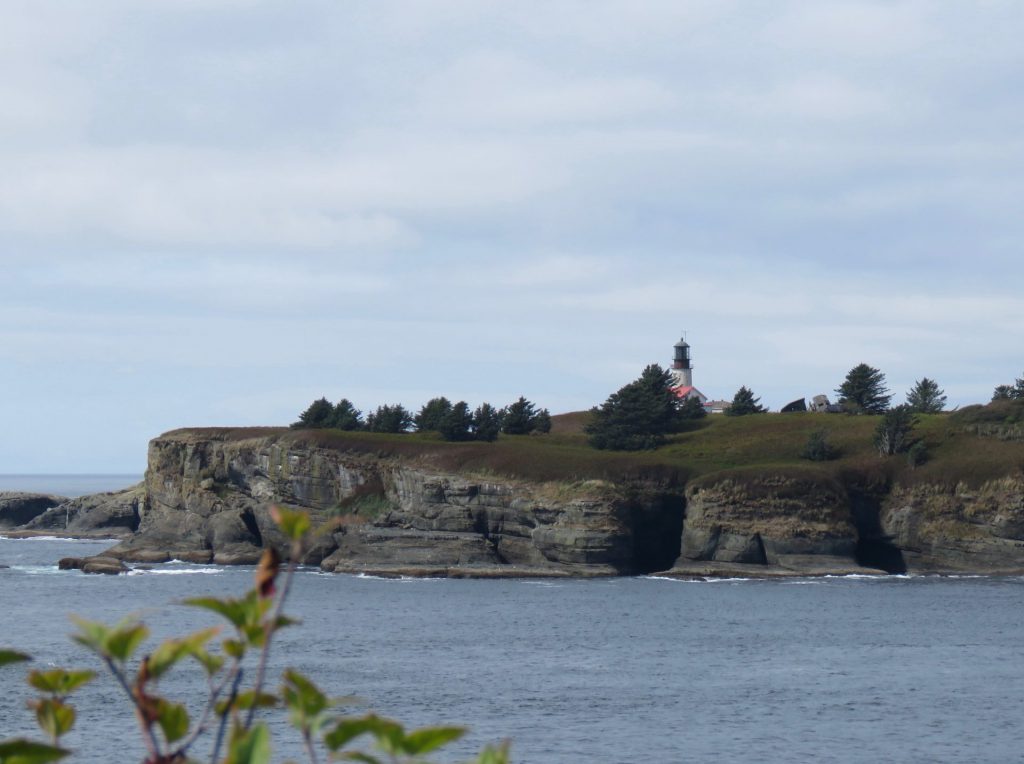 so. we busted out the zoomy camera.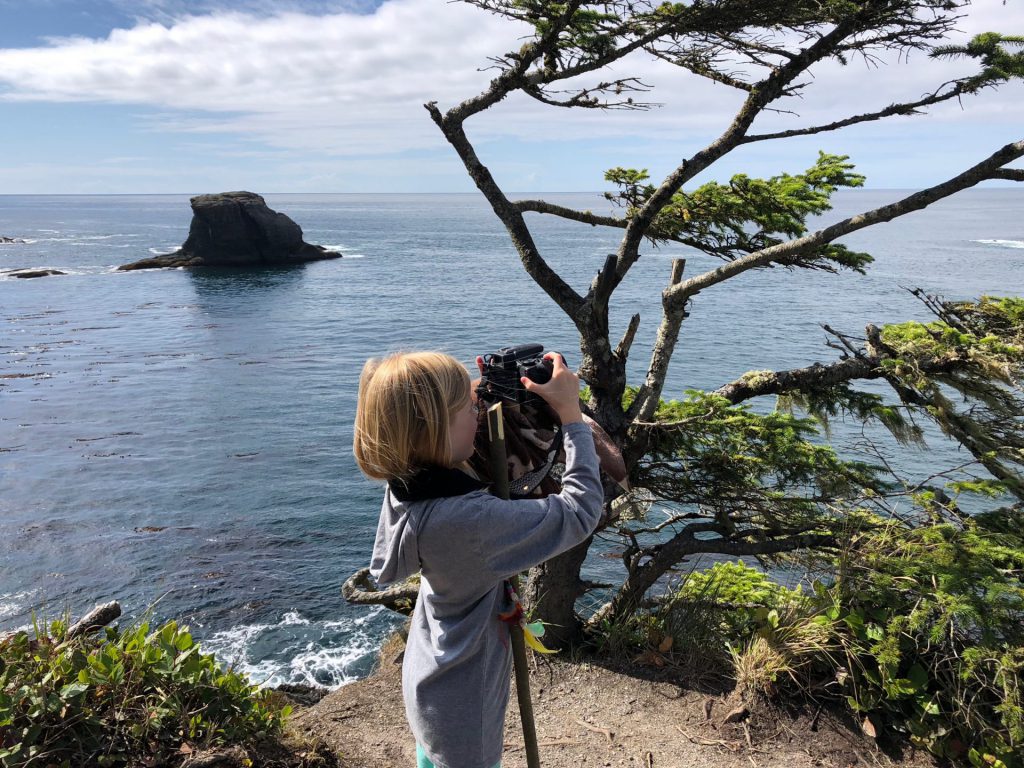 and got some better shots…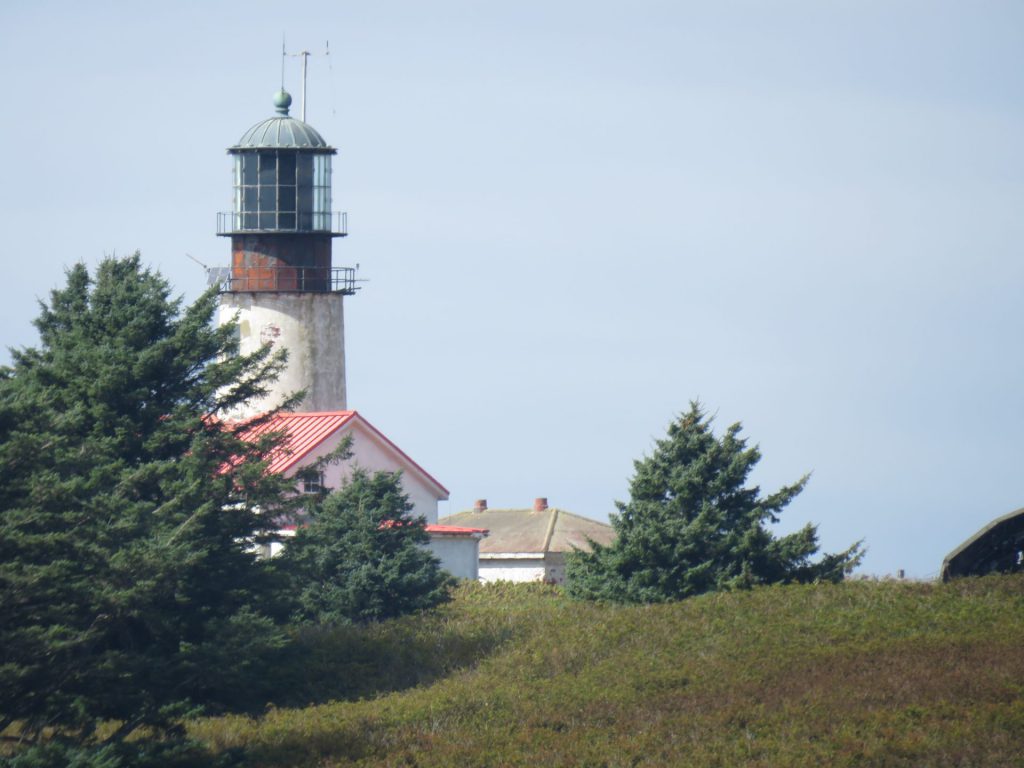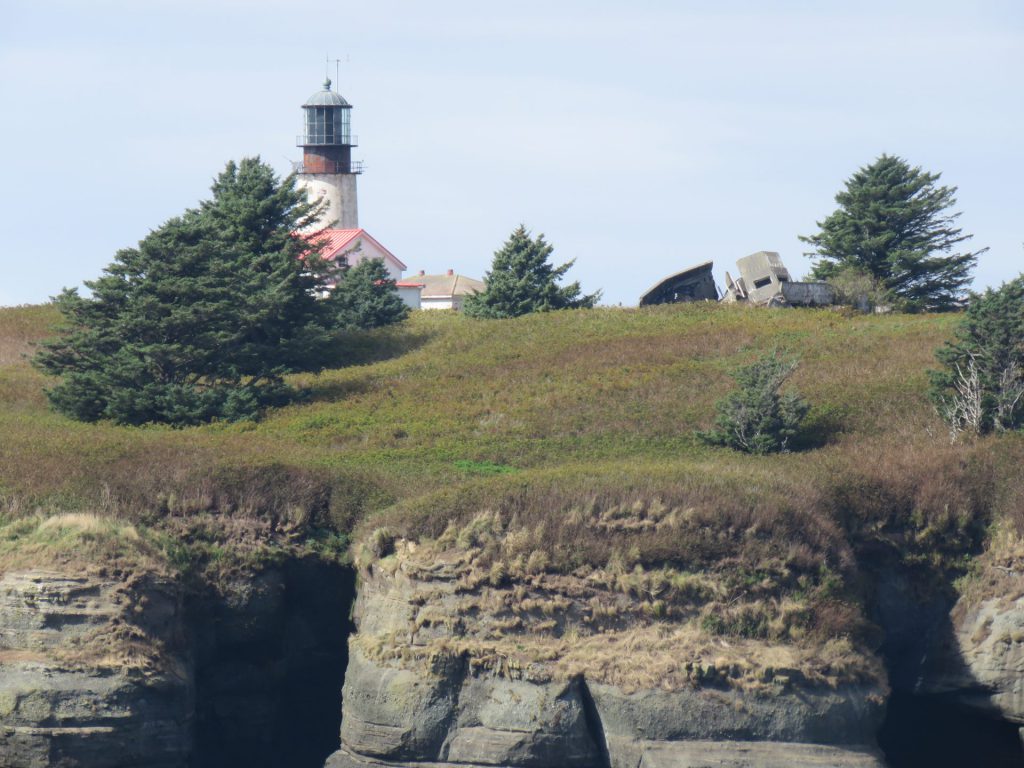 fam photo. it was a little bit treacherous on this overlook and we didn't stick around too long.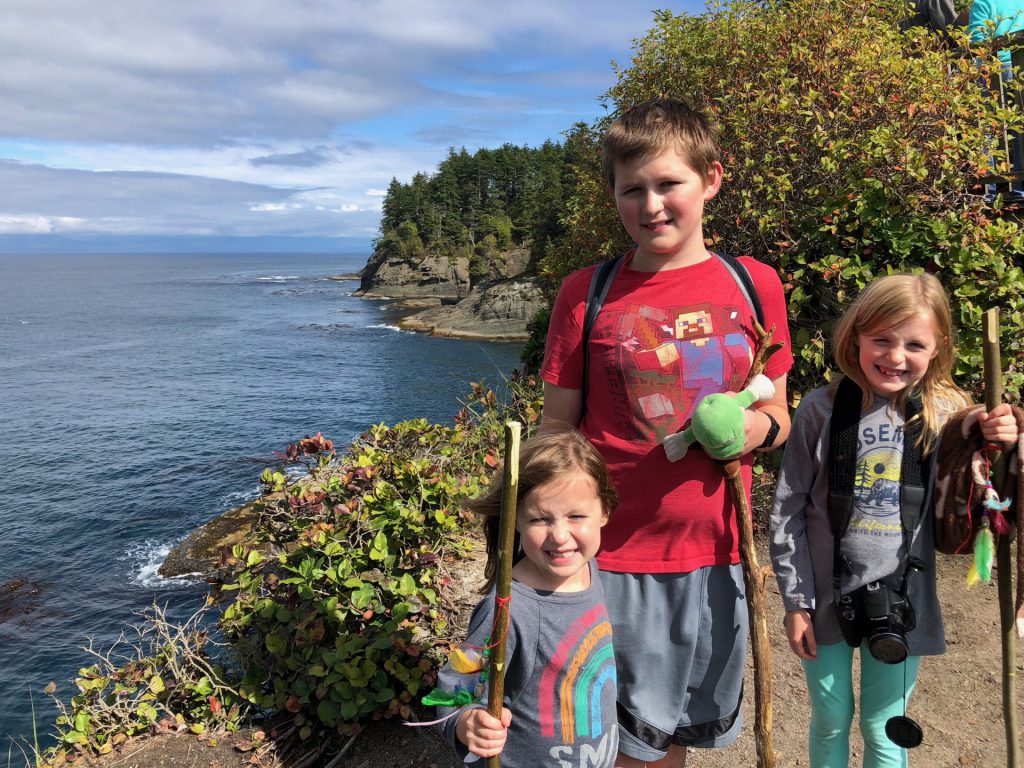 the photographer kid took one million pictures for me to sort through when i finally pulled them all of the card. heehee.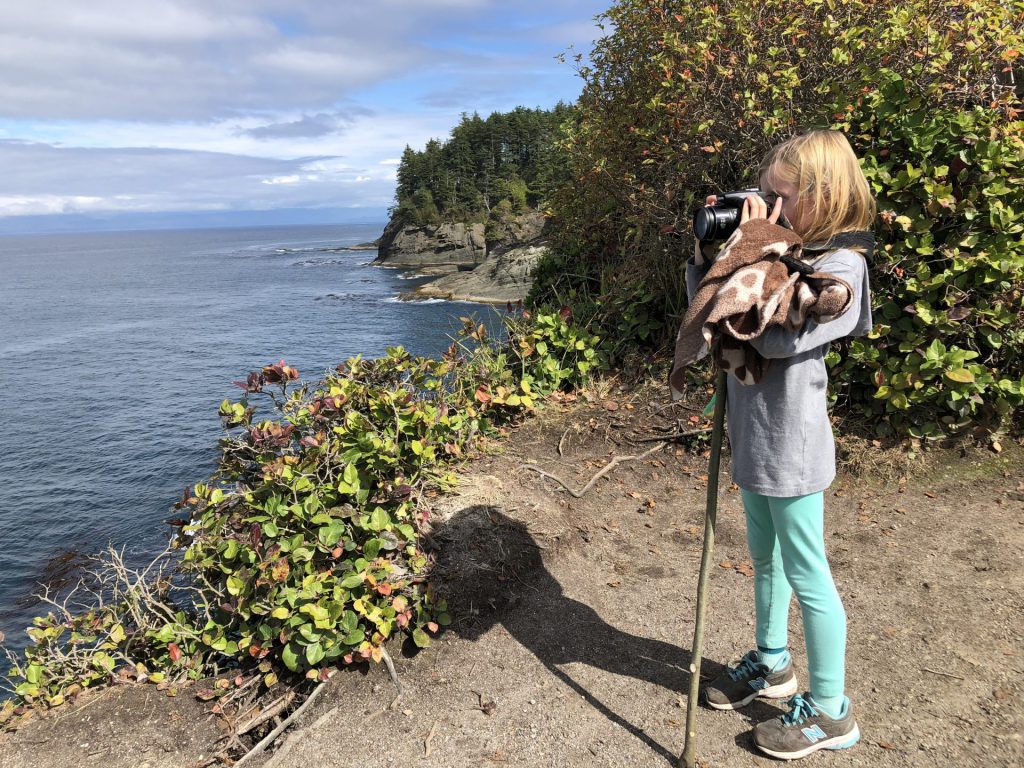 one more pic of this cool spot before we head back to the car.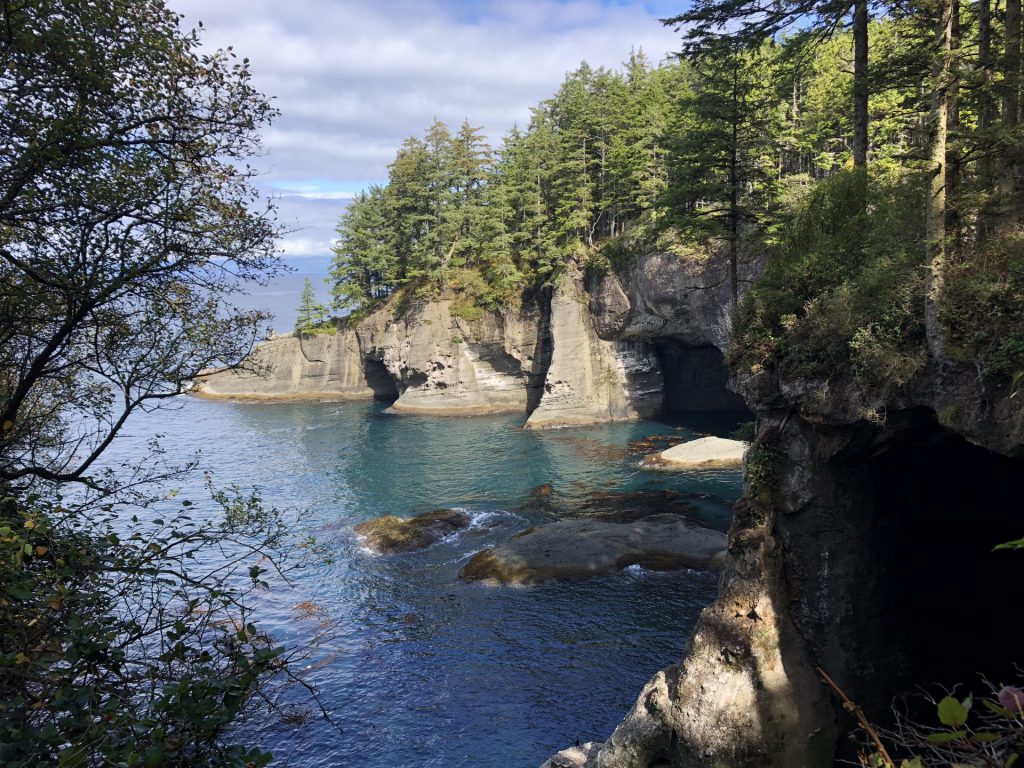 and, we were off.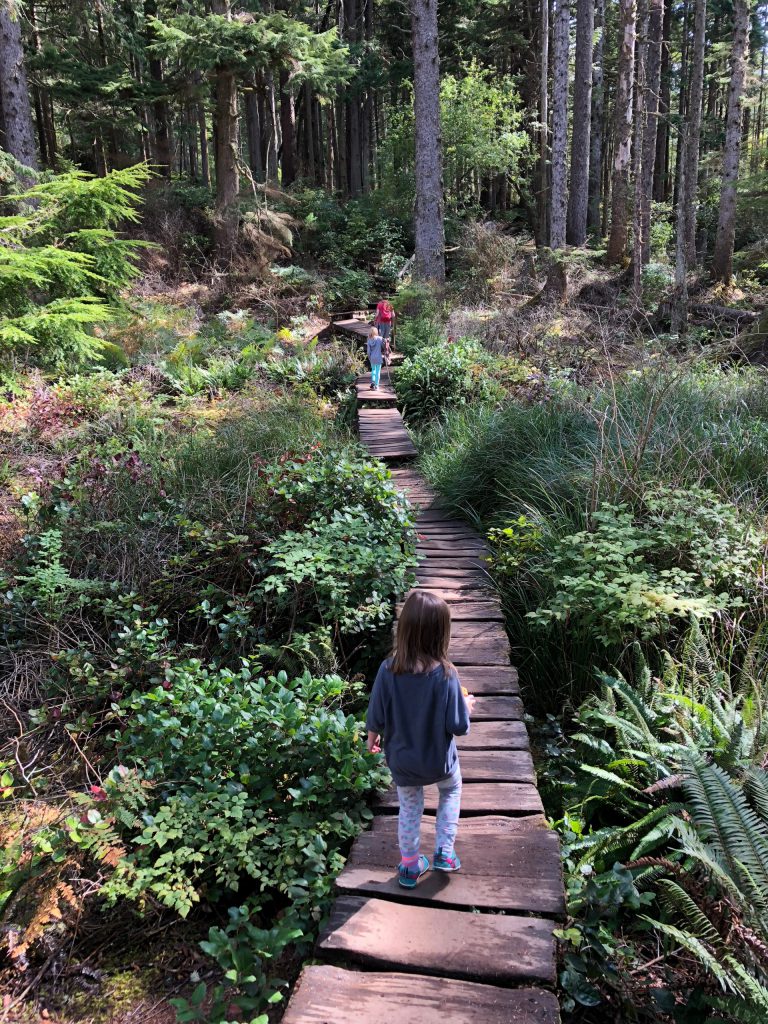 after our big adventure, we cruised on over to meet up with derek, who was all set up in the walmart parking lot. not our favorite, but free and convenient to cheap groceries. and. a rainbow made it at least a little pretty.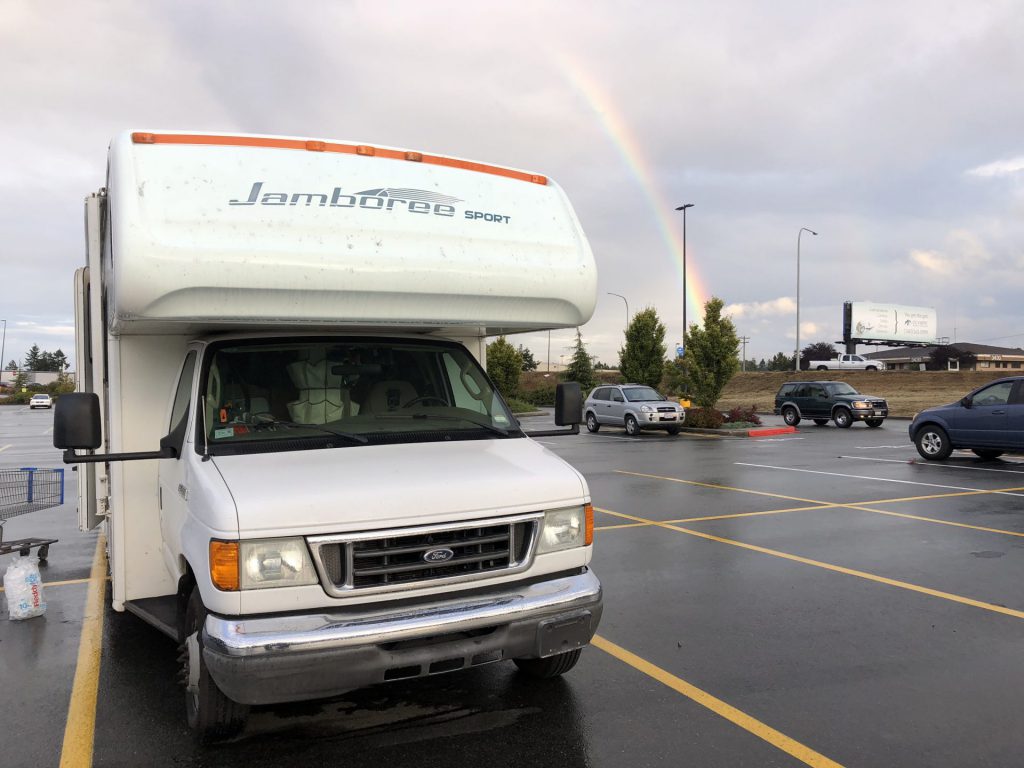 and that was that. we are officially done with the pacific coast for now and starting back inland. first inland stop. walmart. hooray!