last year, we were pretty much in the desert and away from civilization for the entire fall, so we missed out on the full pumpkin patch experience. this year, we were in salt lake city in the weeks before halloween, and with my mom coming out for some of that time, we figured we should probably make it happen.
i did some searching and had a few idea for a little basic pumpkin patch. you know. pumpkins. hay rides. maybe a cider donut. but derek found a different place, a full blown pumpkin patch amusement park fall festival extravaganza. so, we loaded my mom in the trunk and hit the road.
first of all. this place was in the middle of a city. as our gps counted down the miles, we were perplexed as we seemed to get closer to buildings and further from pumpkin patch type areas. but, suddenly, cornbelly's stood before us, a bustling metropolis of all things autumn and halloween, completely overloading the senses. we paid our $17 per person entry fee, and then bought $14 punch cards good for 10 special attractions, and we were on our merry way.
so. a lot of the stuff was free. or, well, included in the price of admission. i was a little surprised at how obsessed they all were with these horse tire swings.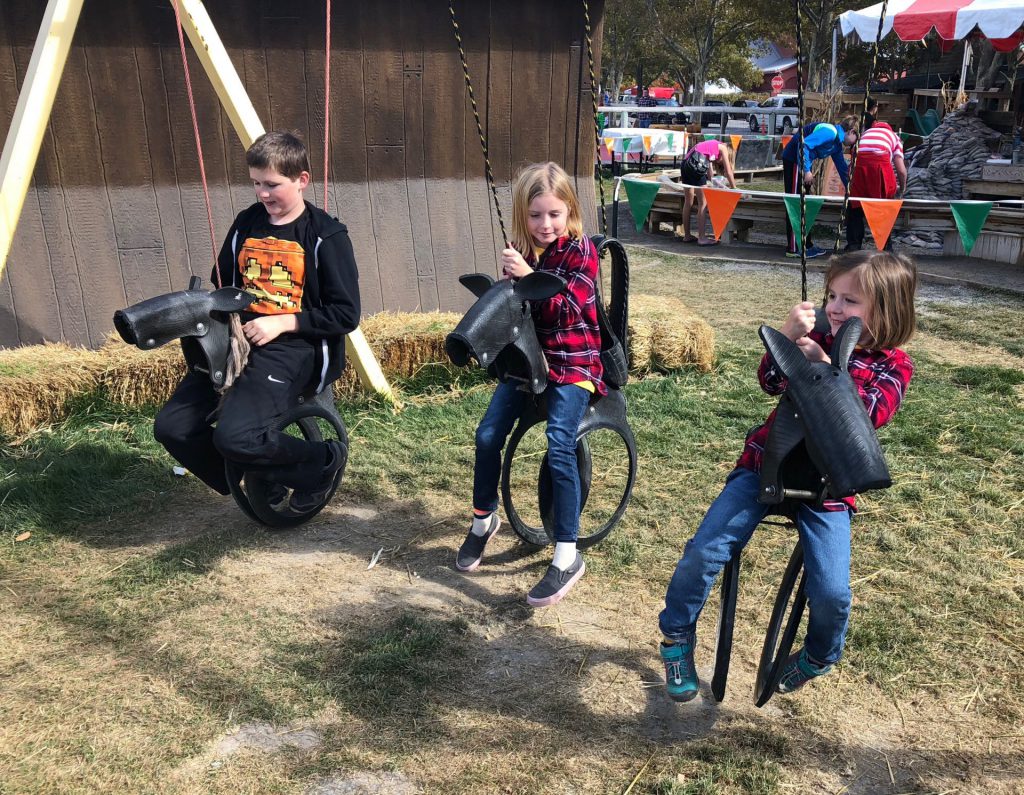 while derek and isaac walked around to scout things out, the girls and my mom and i visited the princess playground area.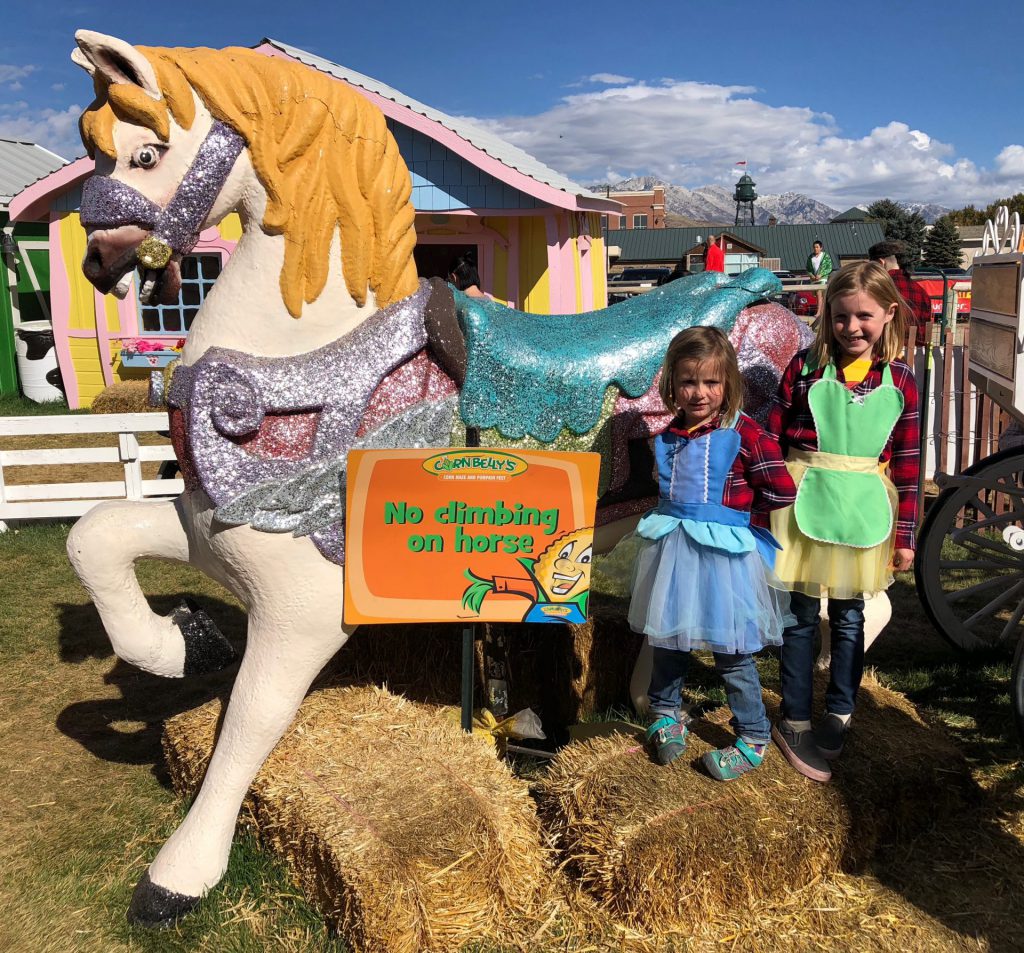 little lumberjack cinderellas.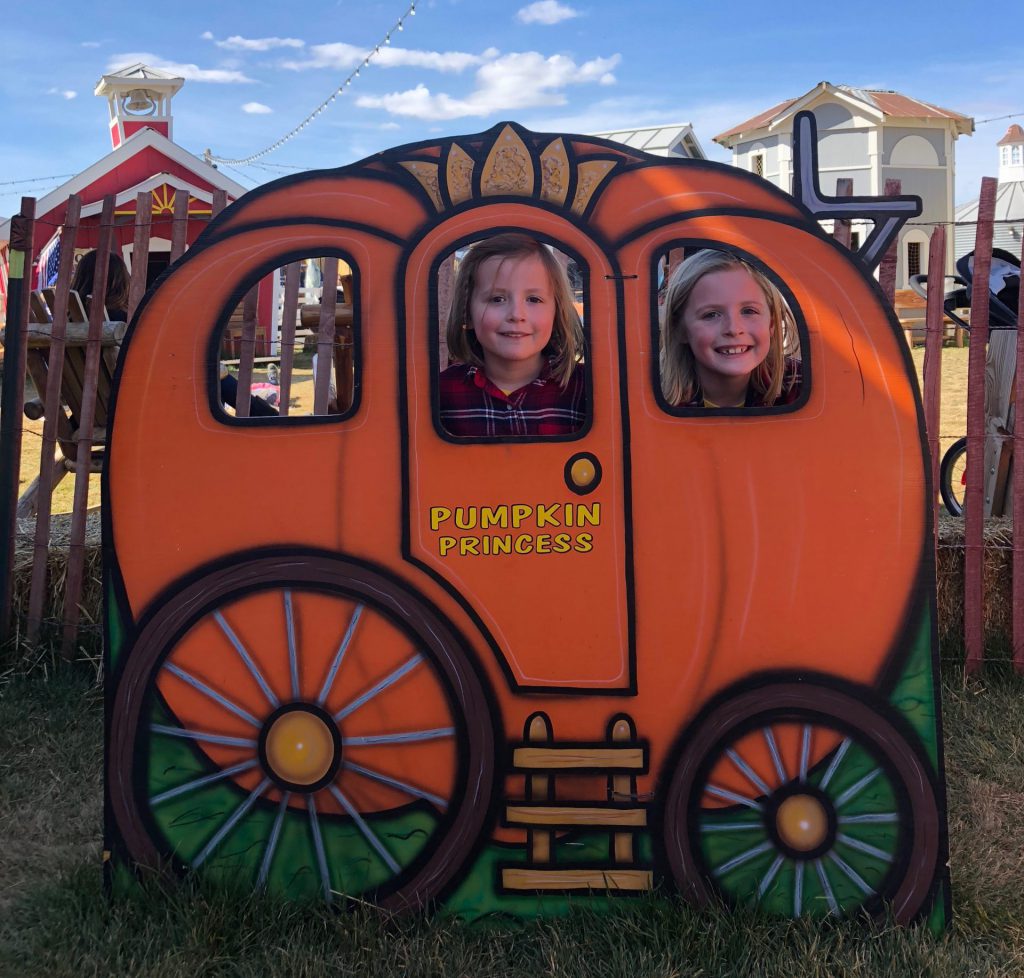 then. giant jumping pillow thing. isaac was too old/big for this event, so he sat this one out.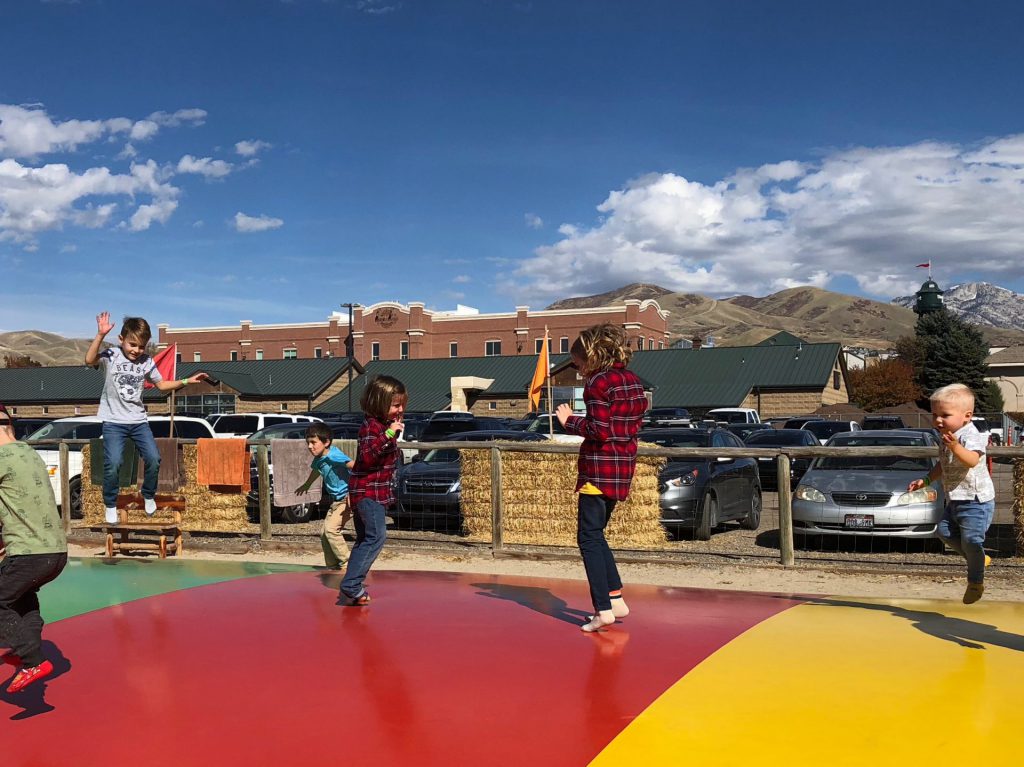 obviously. faces had to be painted. also. obviously. hazel is grumpy.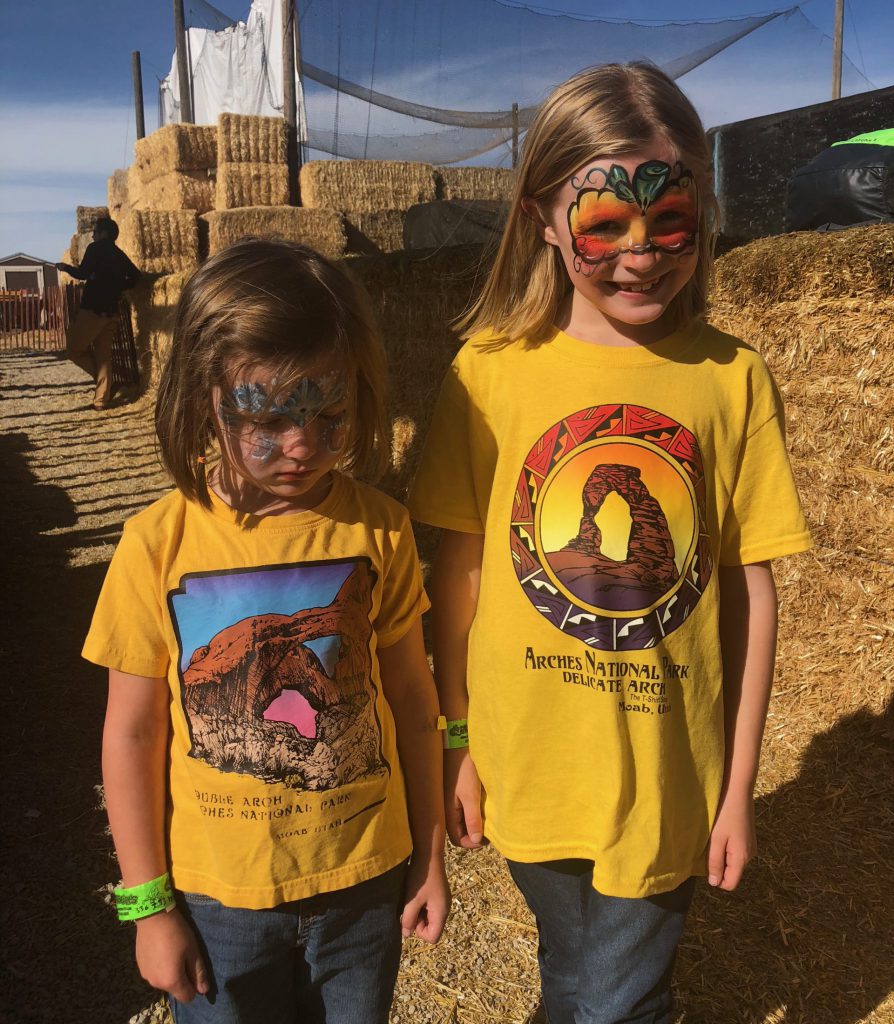 we were pretty excited about the zip lines. especially anna.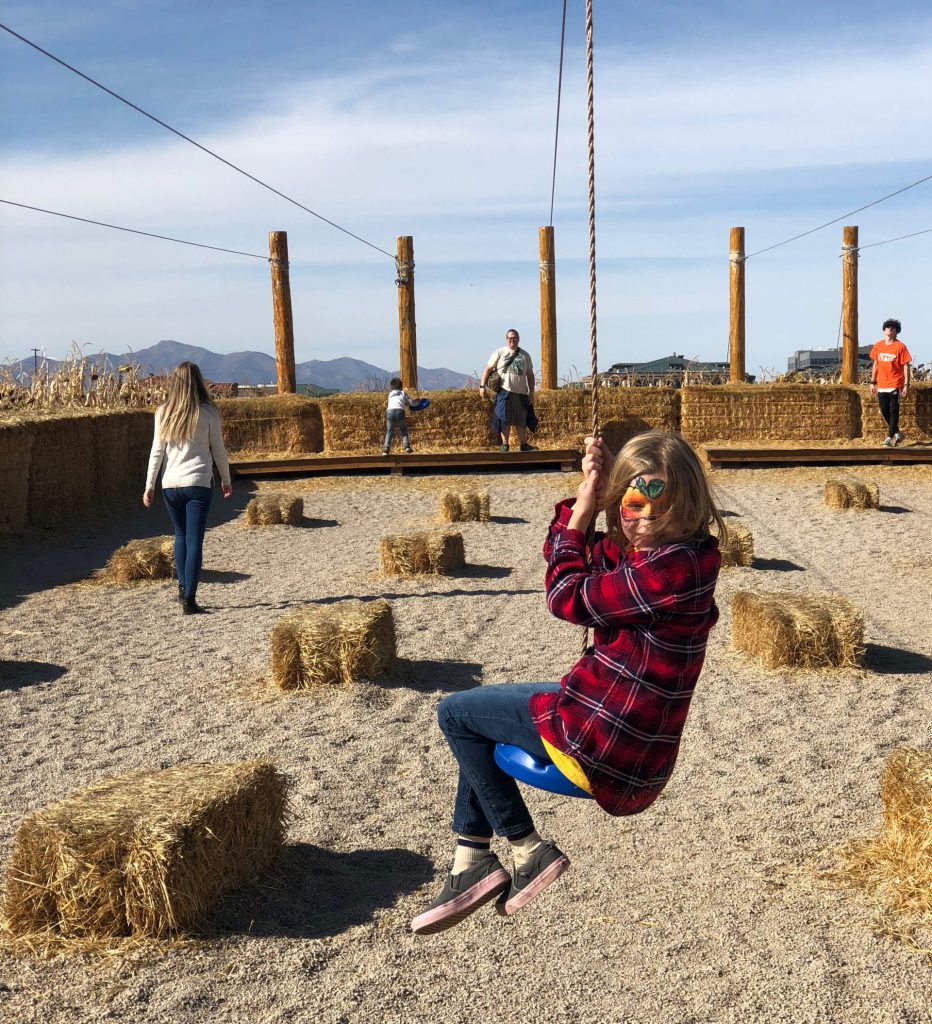 isaac had fun too, but he can't get quite the same velocity as anna, with a push from derek.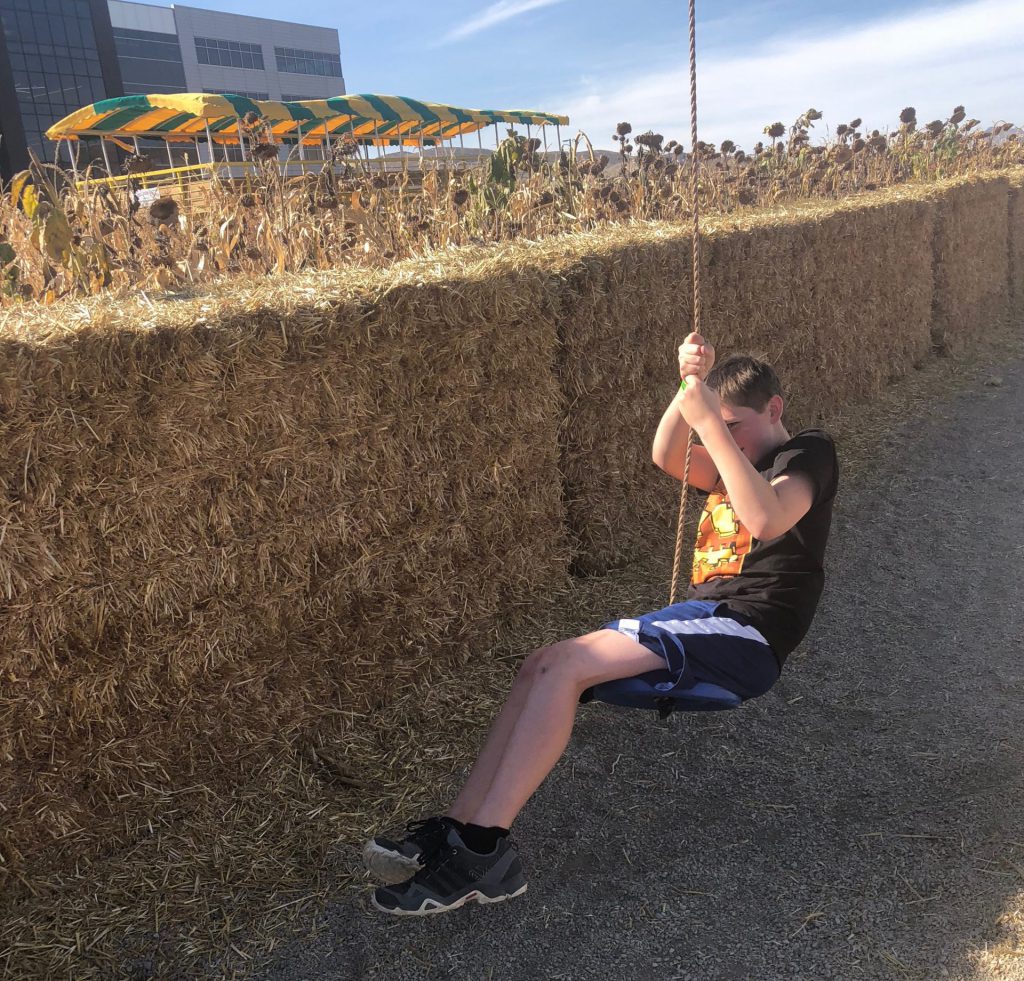 hazel did not enjoy her two tries on the zip line. she fell off at the end of her first run. and struggled to hang on for the second run. and then she was maxed out. and looked on scornfully as the other two ran up and zipped down repeatedly.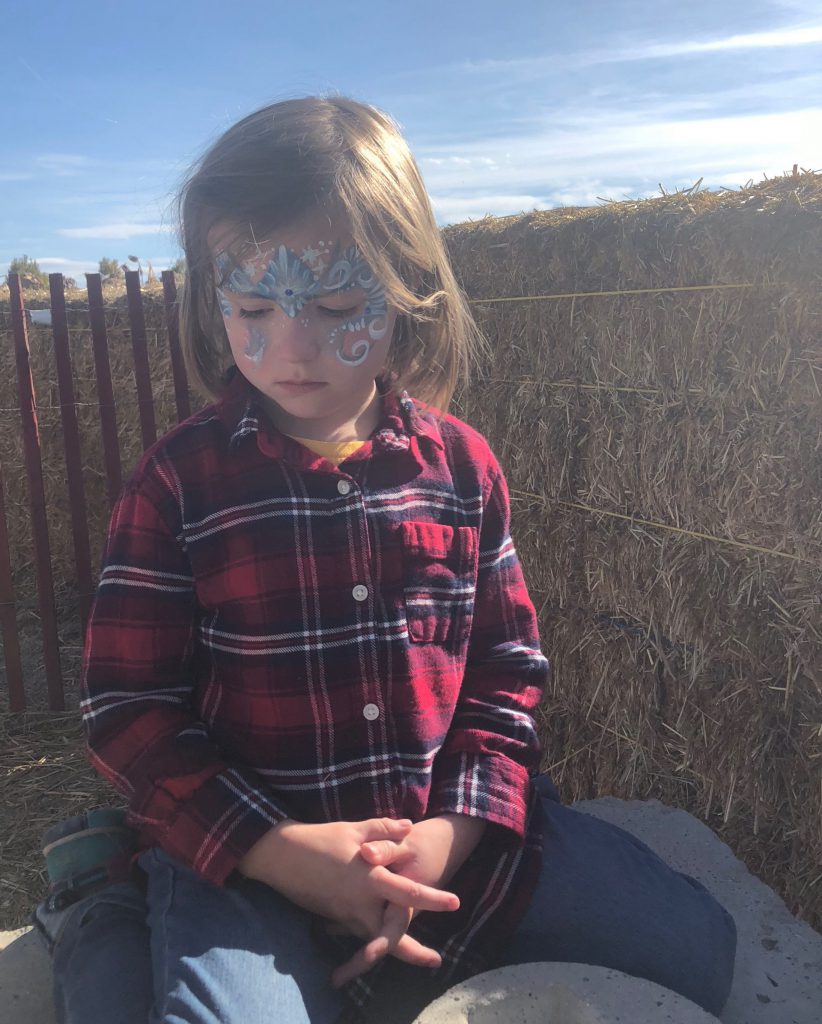 as we made our way back through to the center of the action, we spotted a ropes course area, which the kids immediately interpreted as american ninja warrior course. they loved it.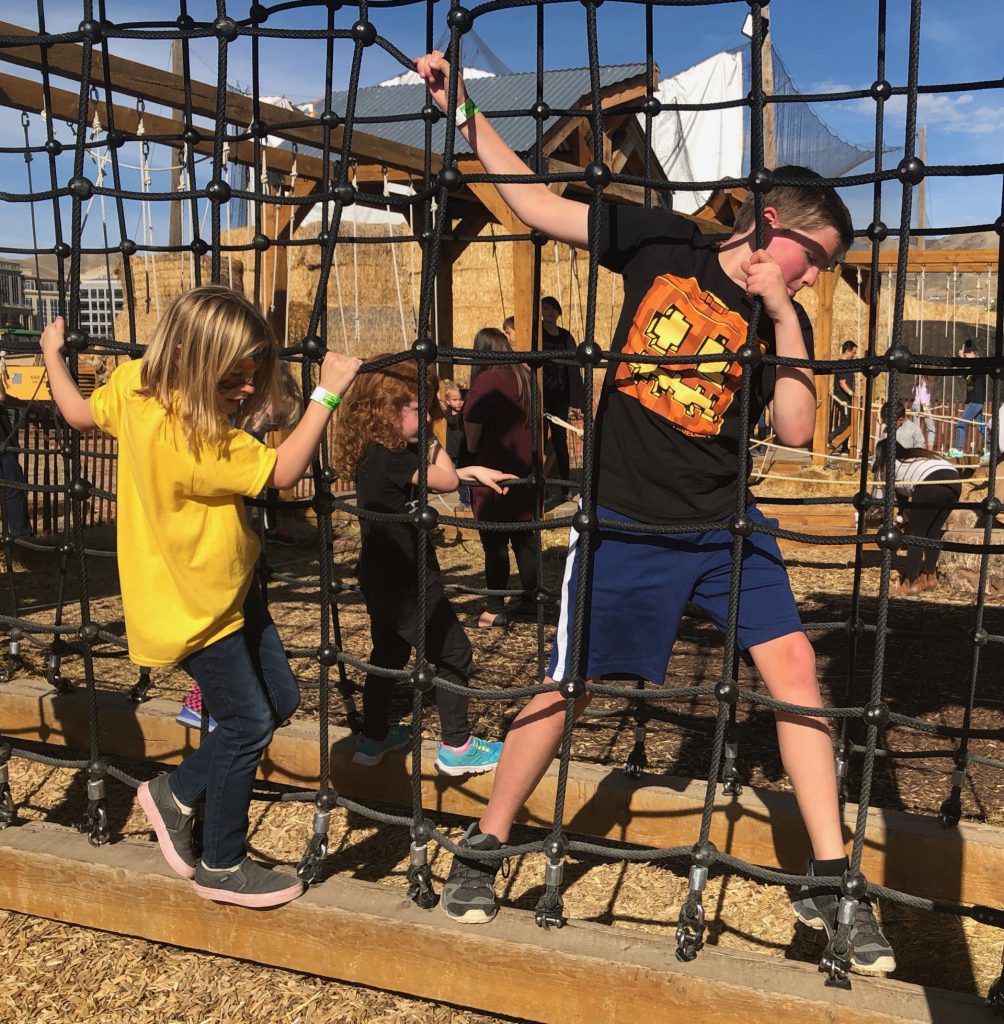 hazel perked up.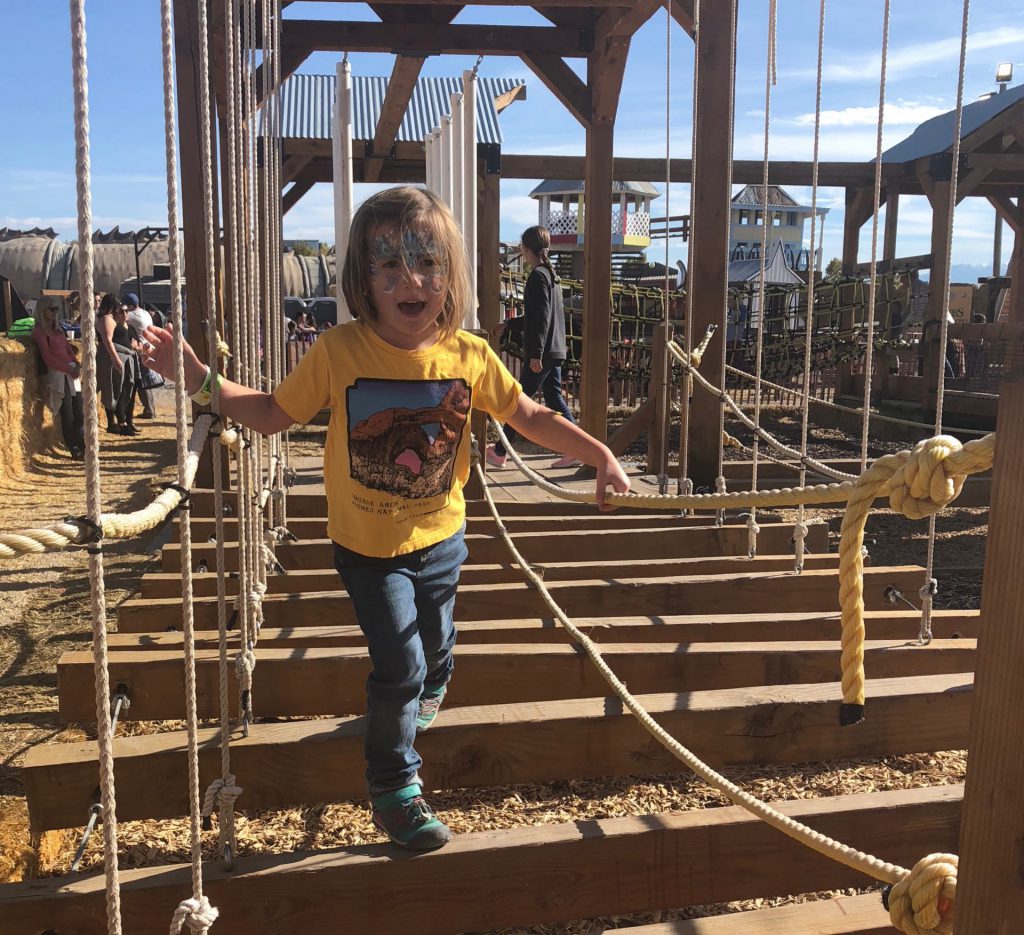 future ninja warrior.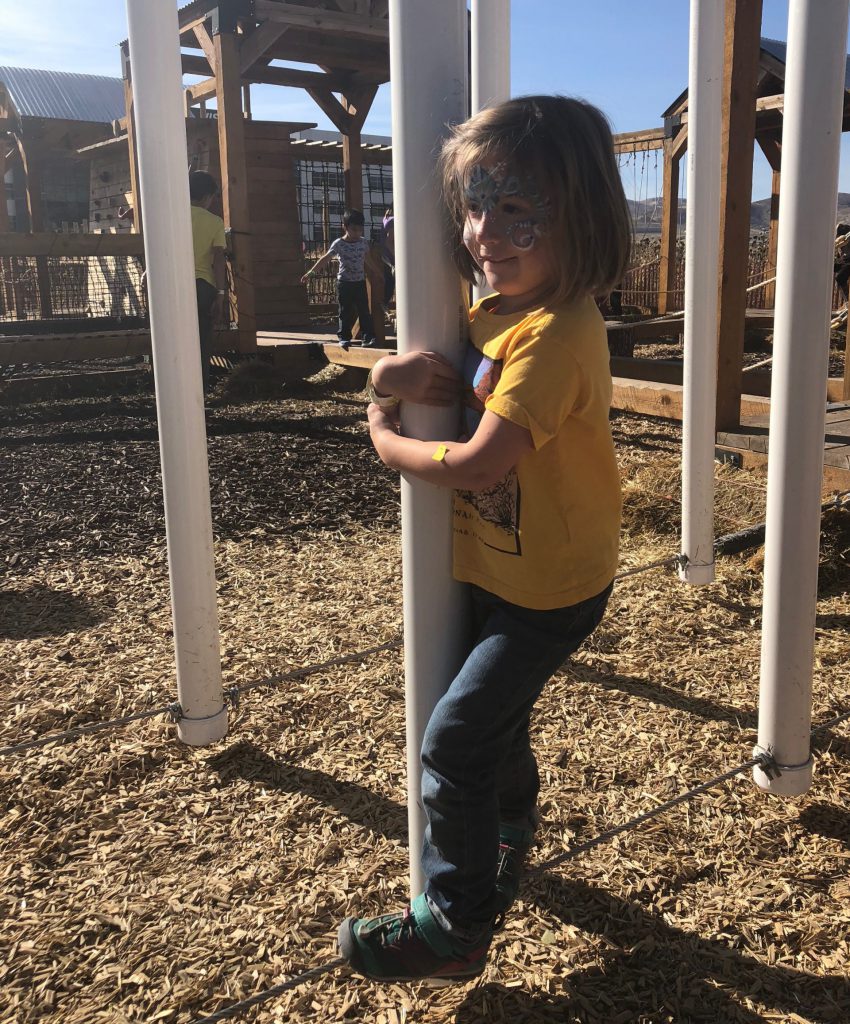 while we took a snack break, we noticed a tetherball pole set up, and the kids desperately wanted to try it, thanks to excessive napoleon dynamite exposure.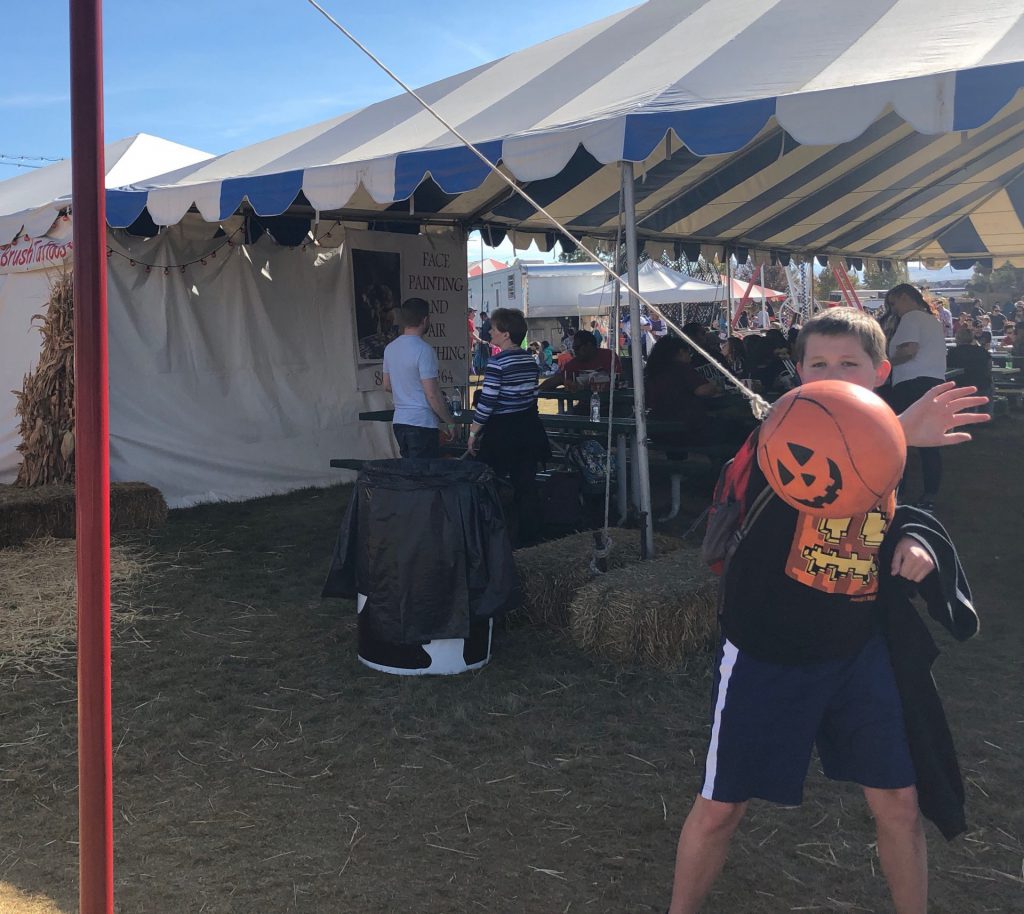 i caught you a delicious bass.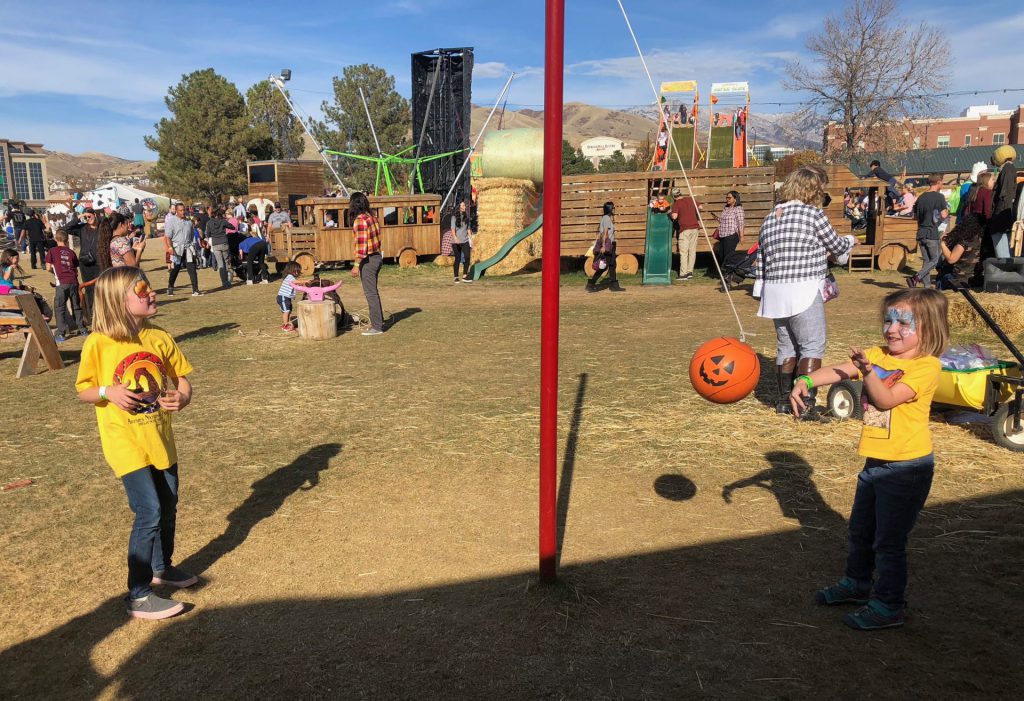 tired tetherballer. (i actually think this was after the ziplining and ropes course. my pics were out of order and this was a month ago. i'm doing the best i can!)…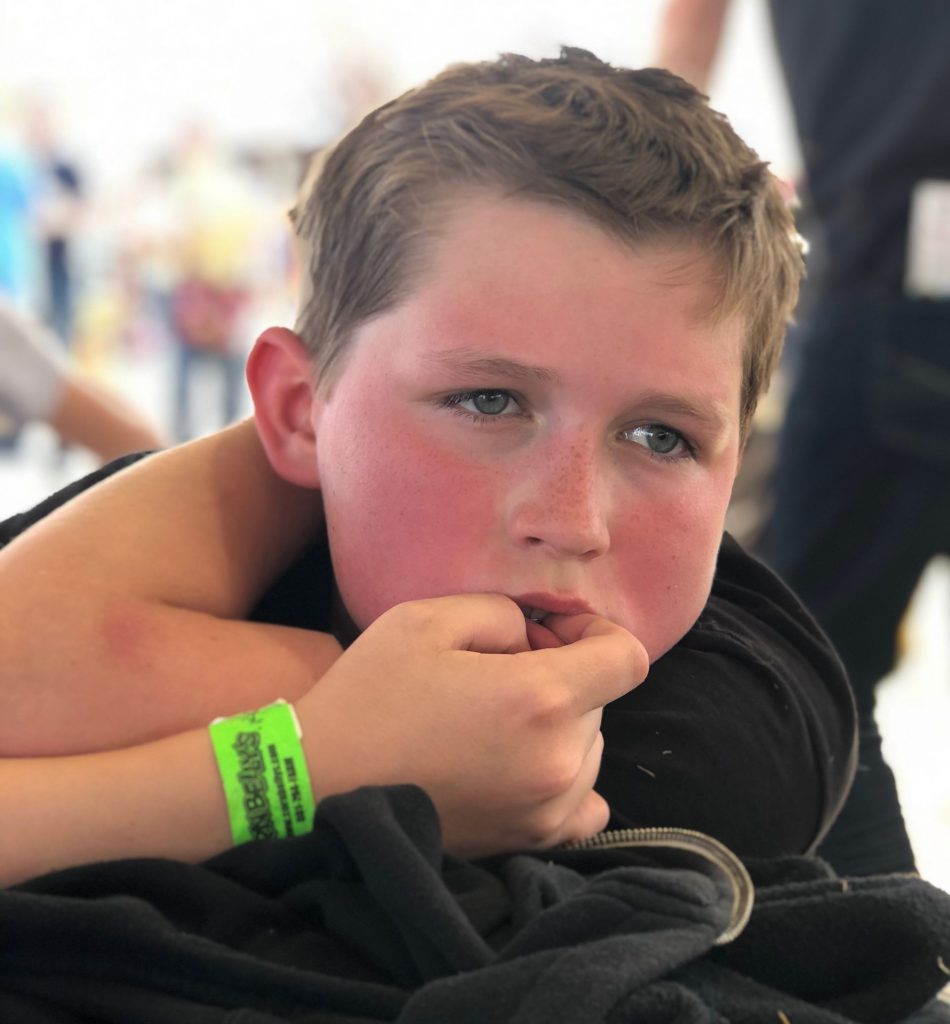 of course we had to test out the giant slide. new gramma wins this heat.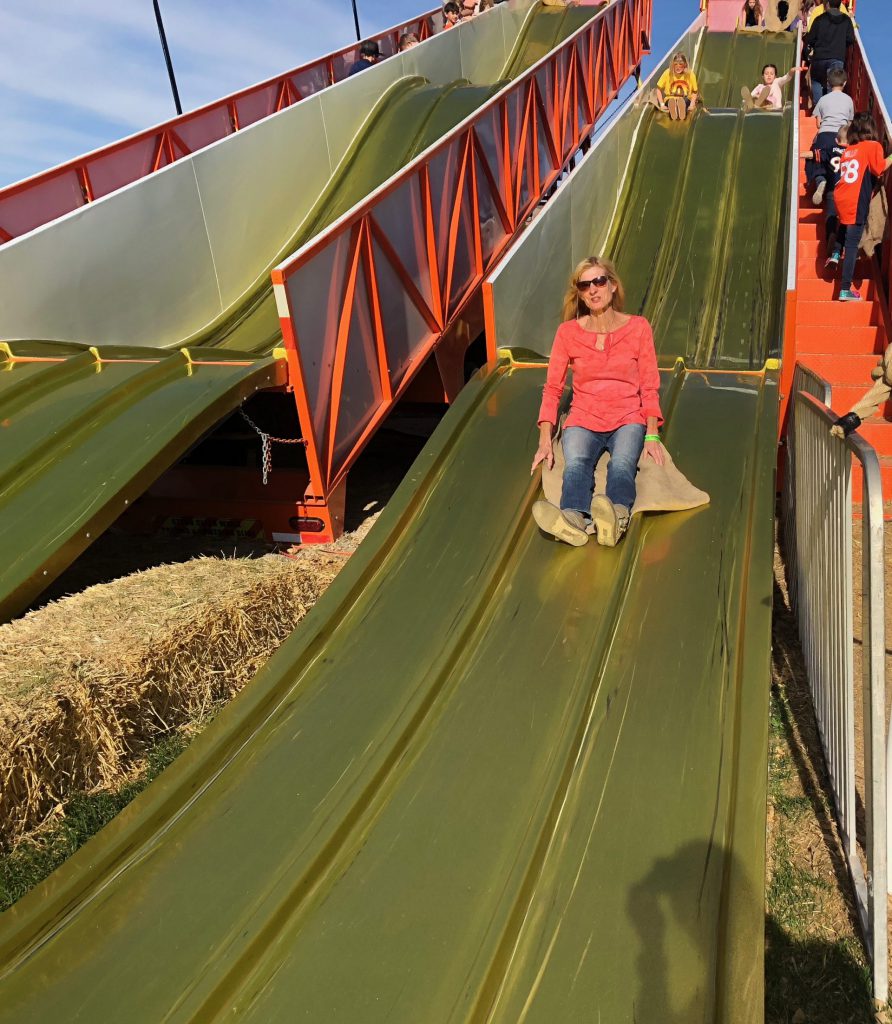 the annababy comes in second.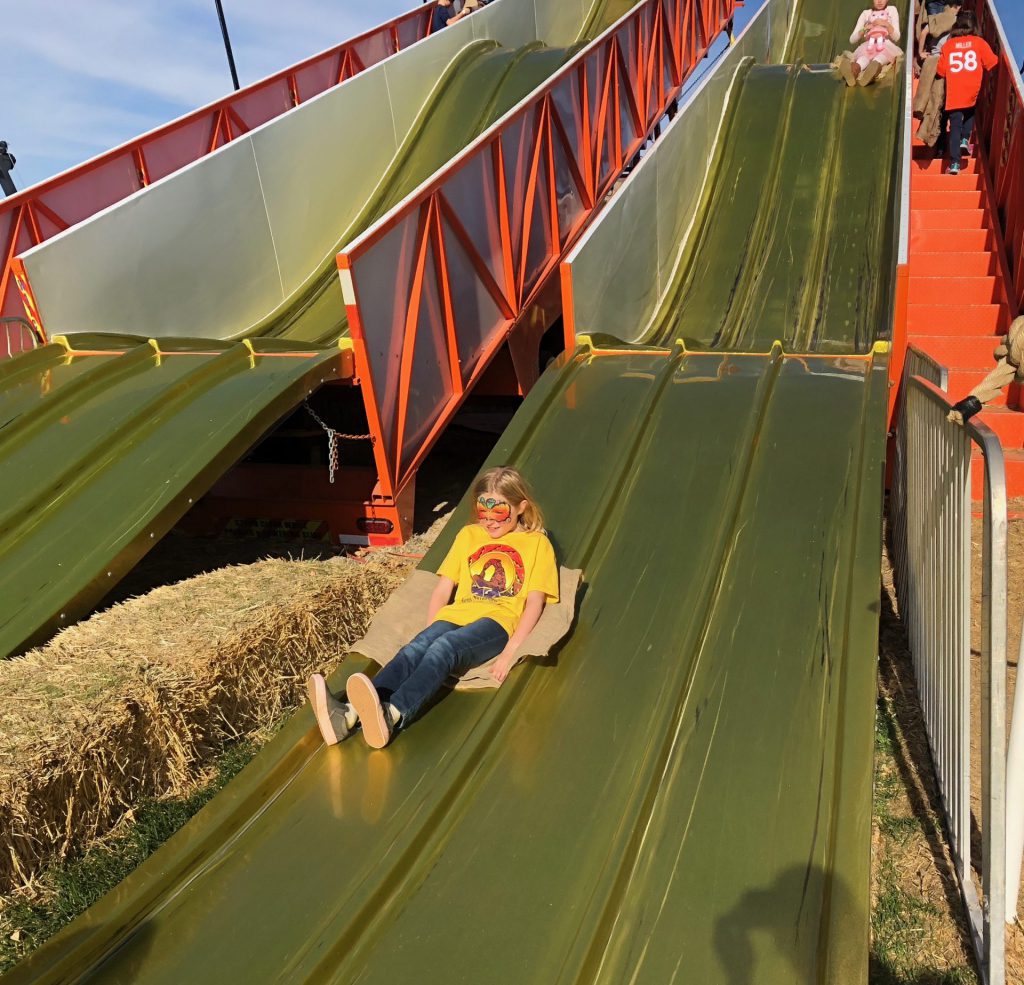 the kids were also pretty obsessed with these rolly tube things, but it was pretty much lord of the flies in there, as the attendant was more of a casual observer than an enforcer of policy.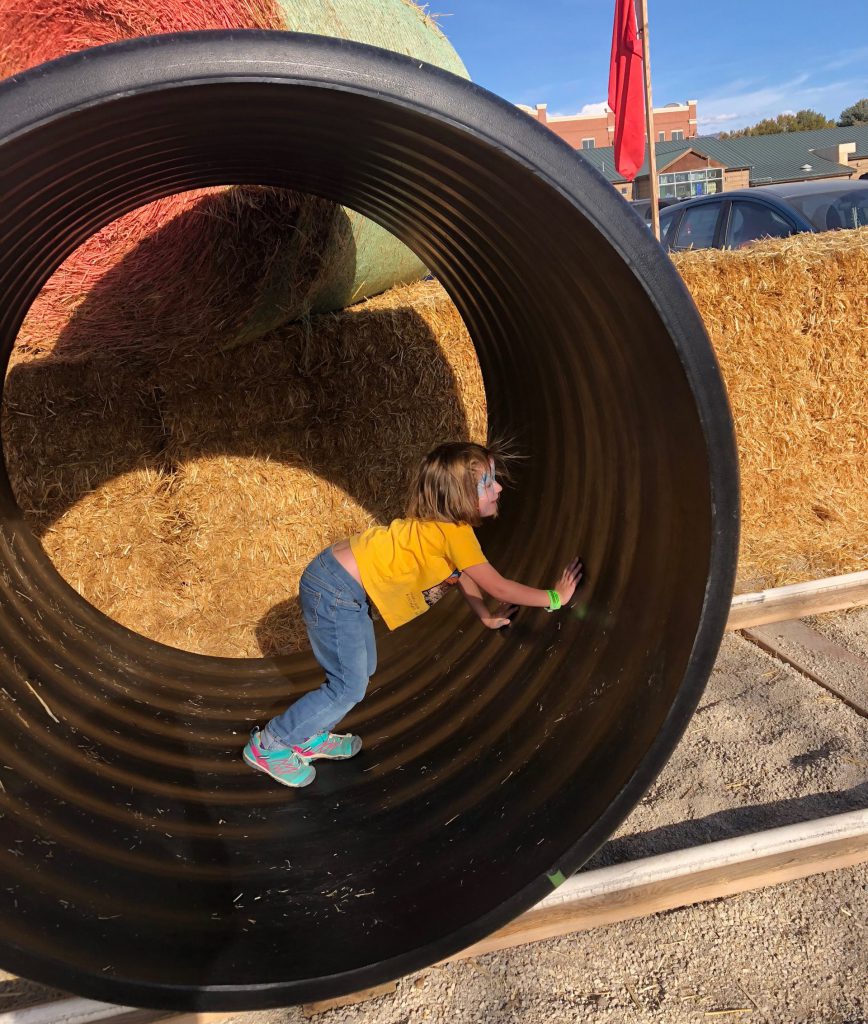 when we came across a corn pit, we wasted no time shedding our shoes and hopping in.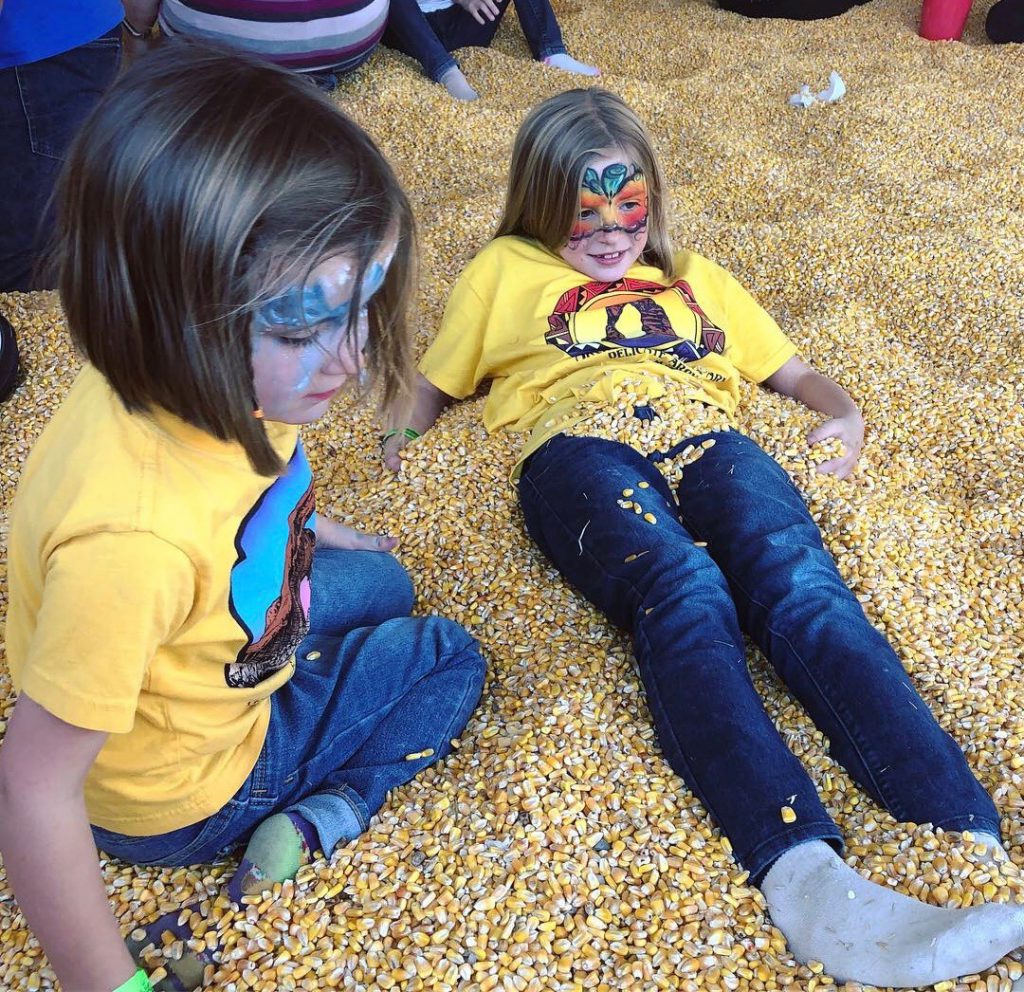 it was pretty gross. i watched one kid spit into the corn twice. and my mom found a band aid. barf. it was also swarming with people, giving it an infested feel. but the kids had fun, so what's one or two little communicable diseases in the name of fall fun?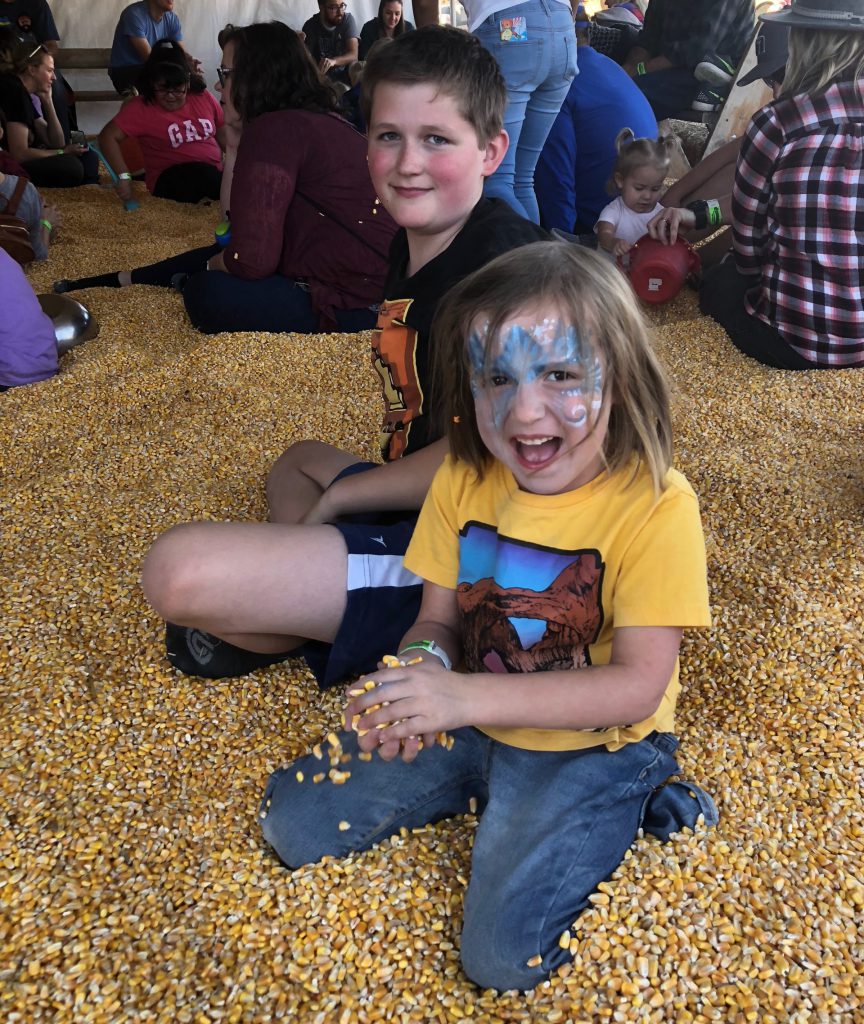 while i sat with hazel and isaac in the corn pit, derek took anna to climb the rock wall.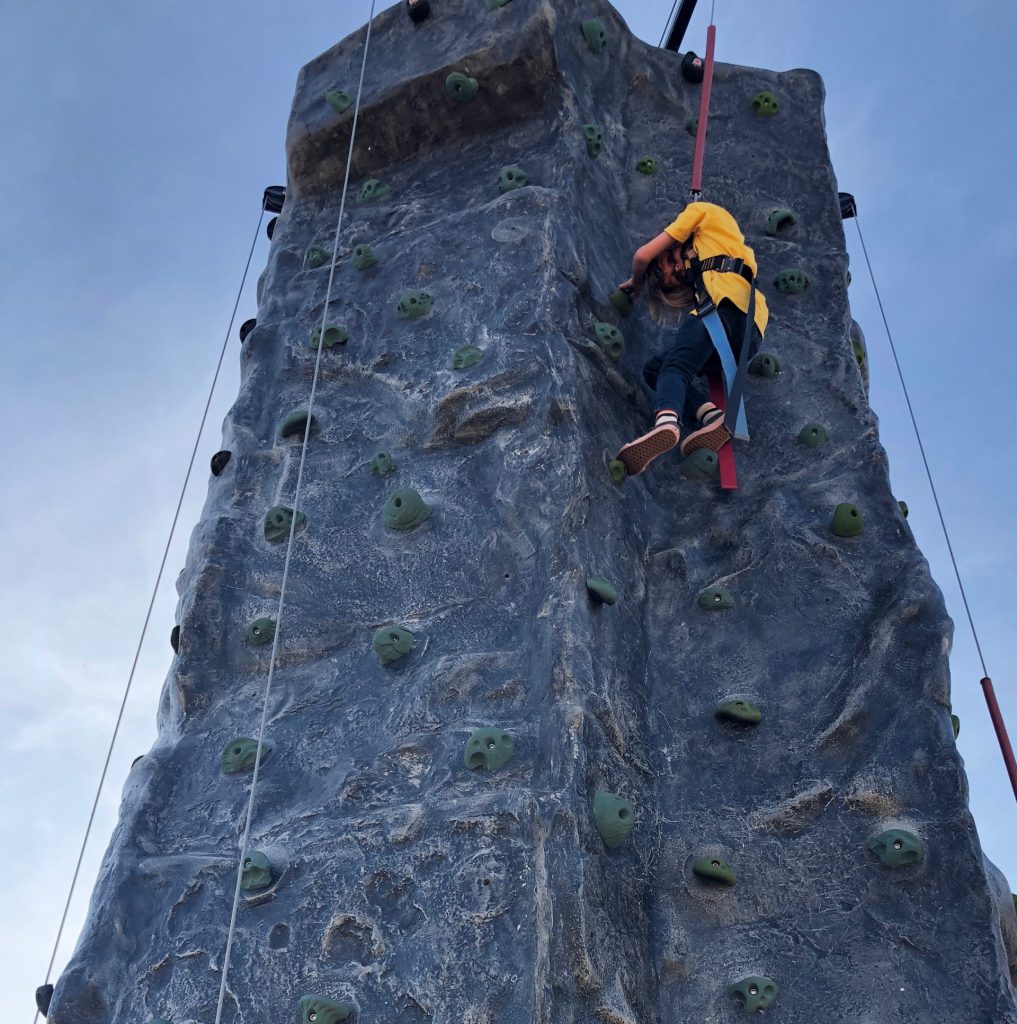 and to shoot apple cannons.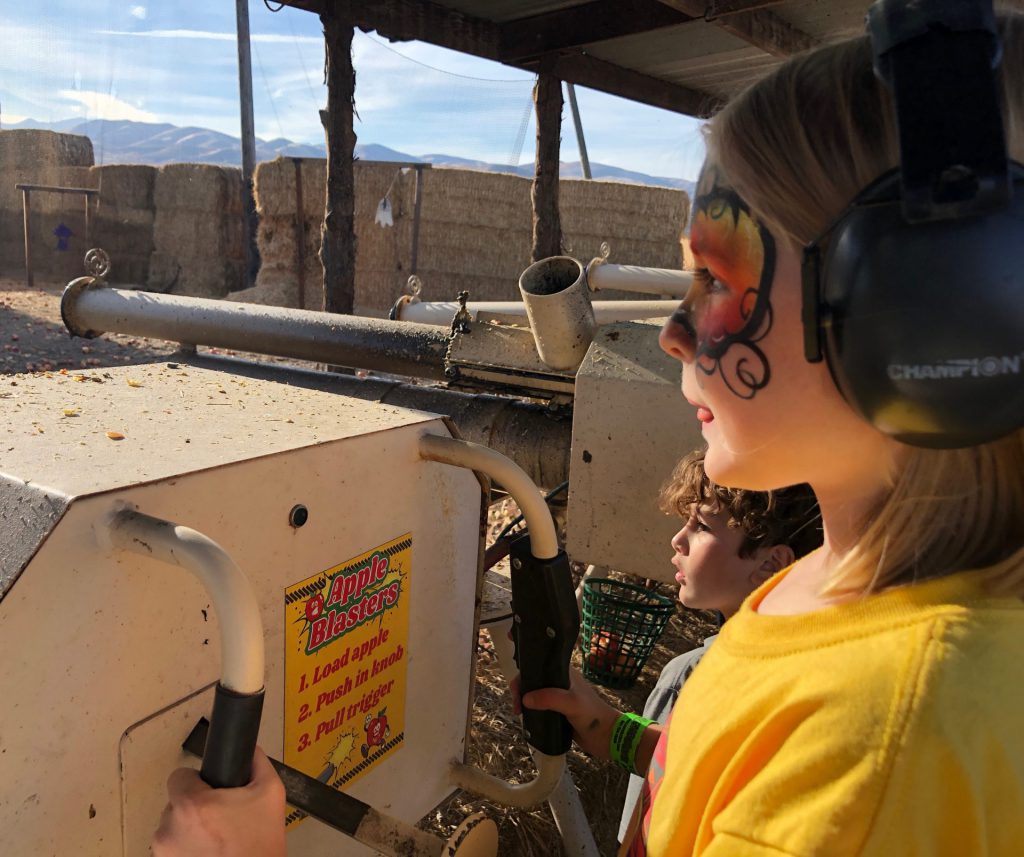 when we met back up, we tried our hand at this cool game. all three kids tried it and had fun and didn't get frustrated to the point of complete meltdown, so that's a win.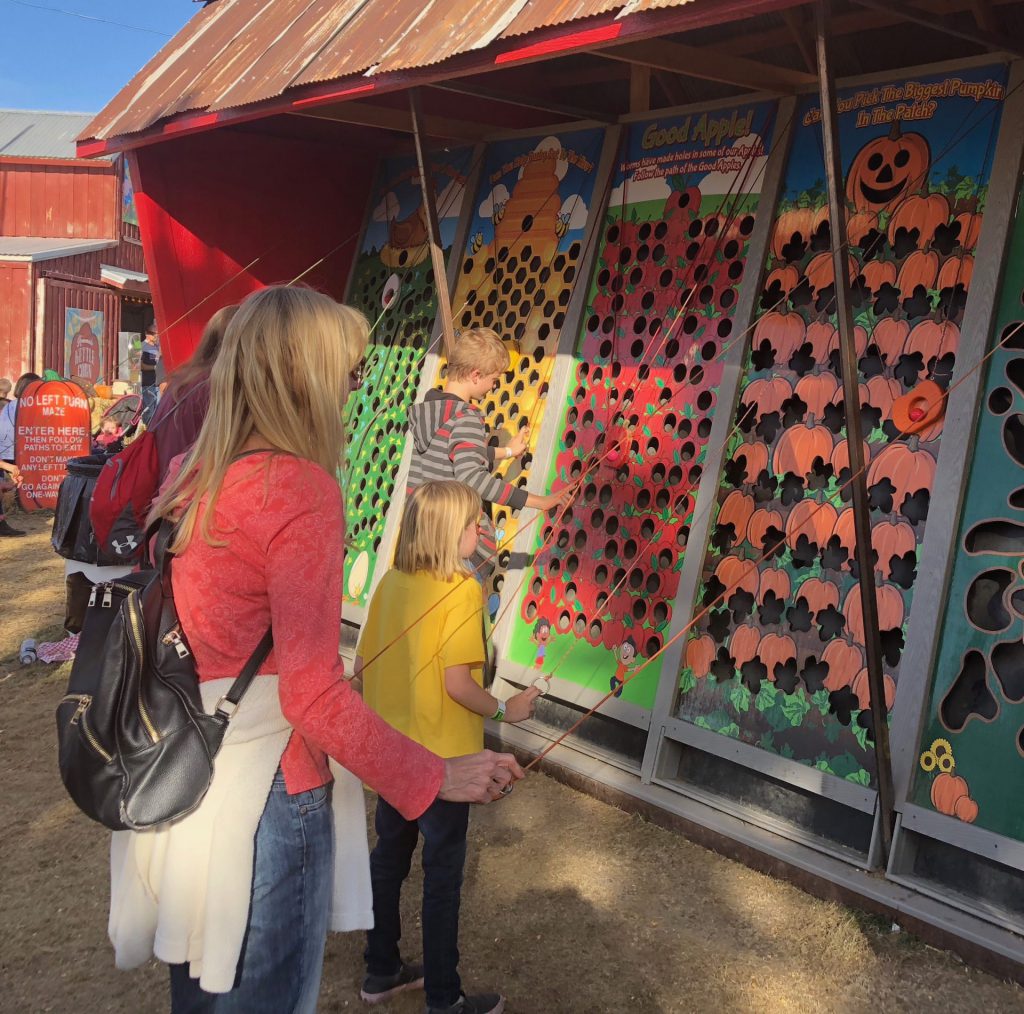 finally, we were mostly ready to leave, when i noticed a punch card on the ground with only a couple of holes. i felt bad, because i know someone was pretty grumpy about dropping it, but there wasn't really much i could do to get it back to its original owner, so i did what i know they would want me to do, spent it on rides for the kids. (we spent our previous punches on snow cones, apple blasting, the climbing wall, and popcorn). also, it averages out from the time i bought a giant book of tickets at the dixie classic fair and lost it before i had even used a single one. anyhow. the kids wouldn't go on the pirate ship ride with hazel, so i was forced to accompany her, along with 12 fellow tiny folk.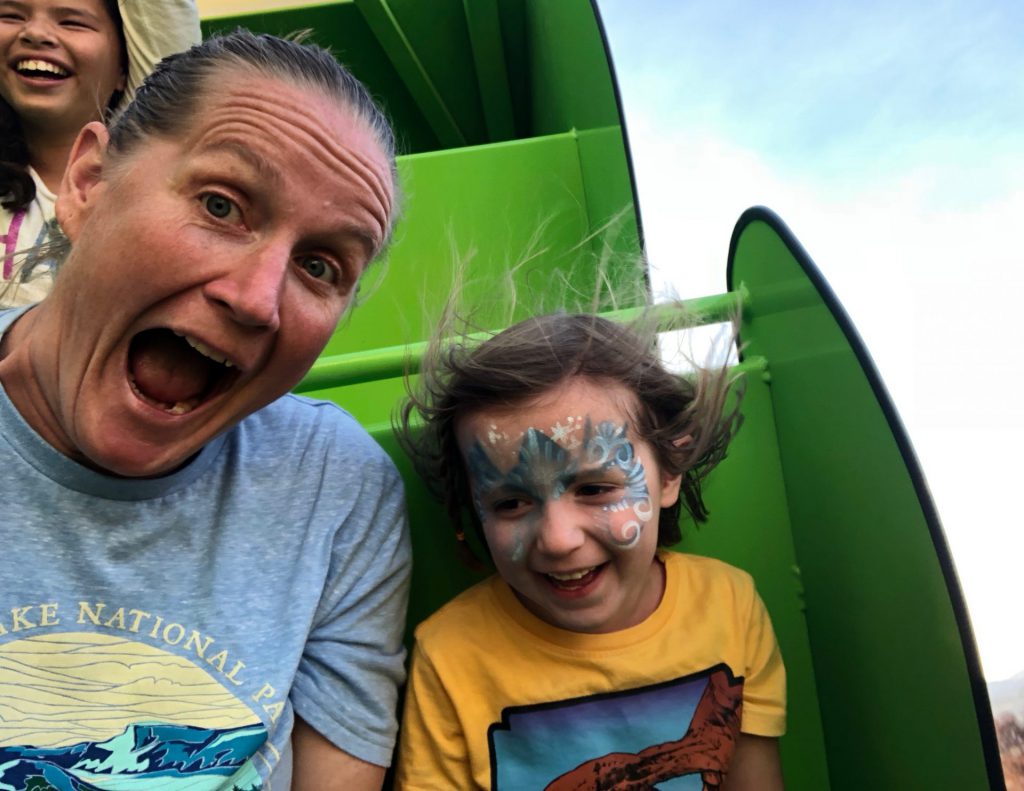 it was party time. i was definitely worried all along, at a girl in the back row across from me, who i was sure was going to barf all over us. i felt so bad for her, but she made it through, without losing her lunch.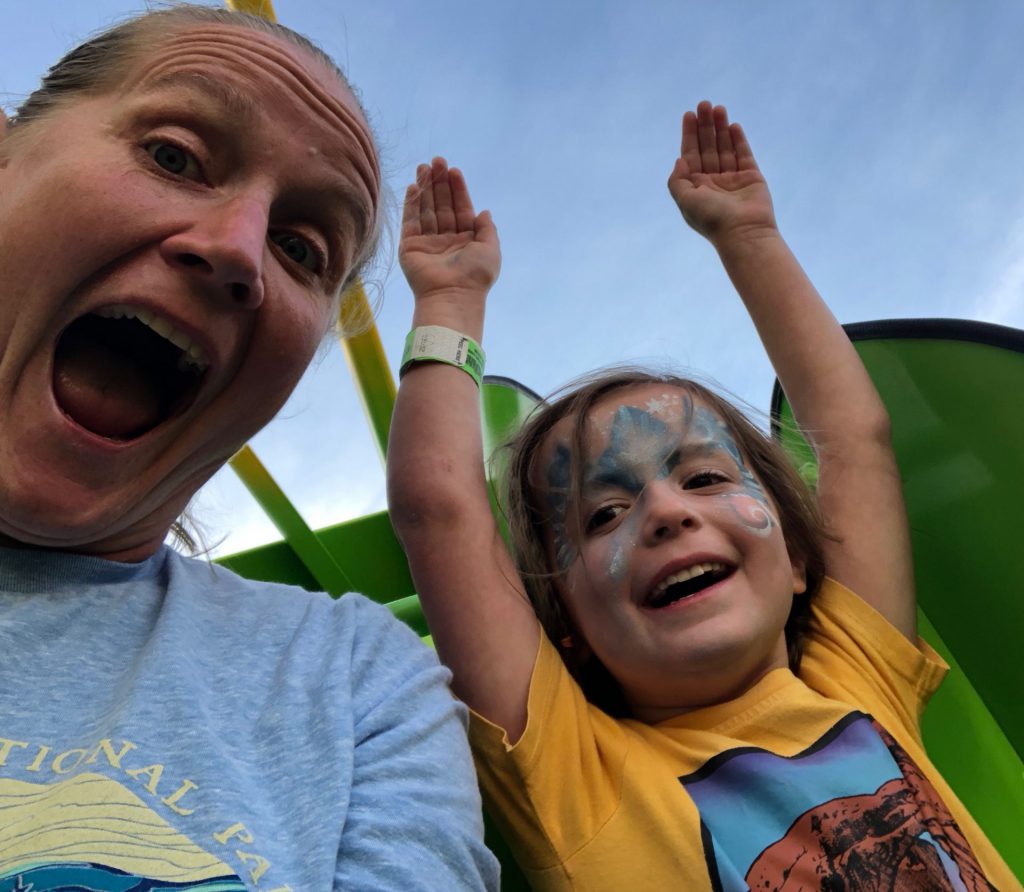 before we exited, i forced the kids into some photoshoots. first this little booth.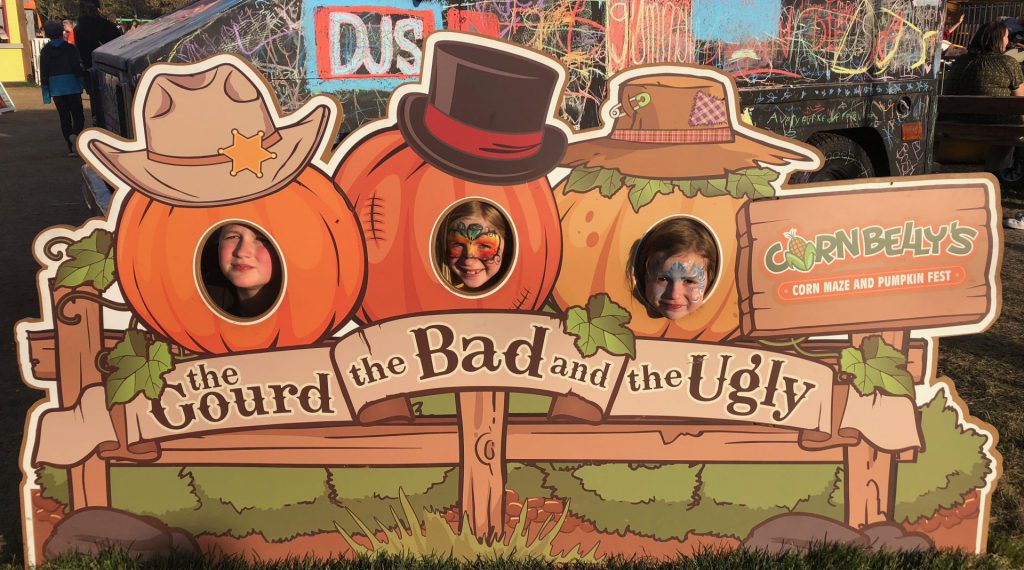 and then. in front of this fall themed display. maybe next time it might be best if i get the photoshoot pics first. hazel was so over it at this point. out of the 6-7 pics i took, this was the best one, if that tells you anything.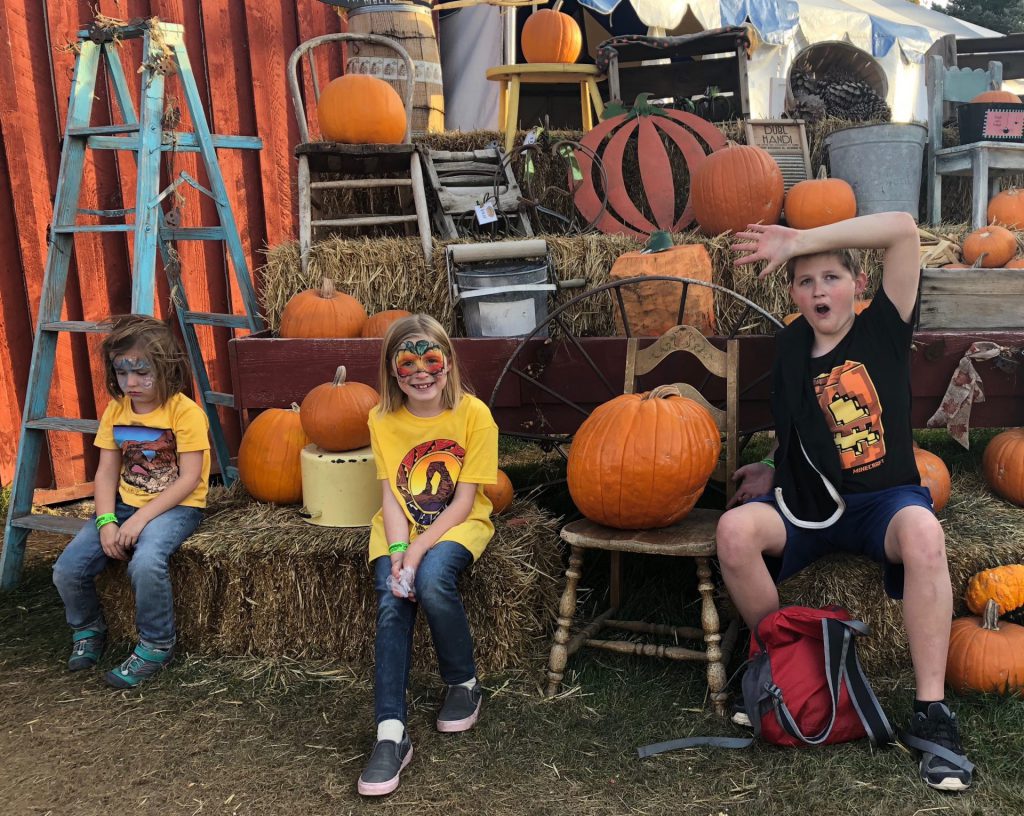 and then. we escaped the madness.
next year. i'm finding a quiet little pumpkin patch. with cider donuts.
and that's it. if not. i'm starting my own.