a few months and states ago (march/california), we happened to be in the same campground as another fulltime traveling family that i followed on instagram, and we became fast friends with them. at that point, they were considering settling for a bit, and when we departed to head up the coast, they actually did just that, in st. george, utah.
so, as we have been planning our route, we knew we wanted to swing by and visit them, if possible. our campground outside cedar city was just 45 minutes away and when we realized we would be near them over halloween, they invited us to come trick or treat with them. matt, the dad, did a good bit of research and found us a super fancy pants (rich) neighborhood to beg for candy.
we went over to their place early, for playing, pizza and costume prep. and then, it was time. here's the posse just before we drove over to the fancy pants hood. isaac is on the left as slenderman(?), hazel is in pink, as skye from paw patrol, and anna is a dia de los muertos princess.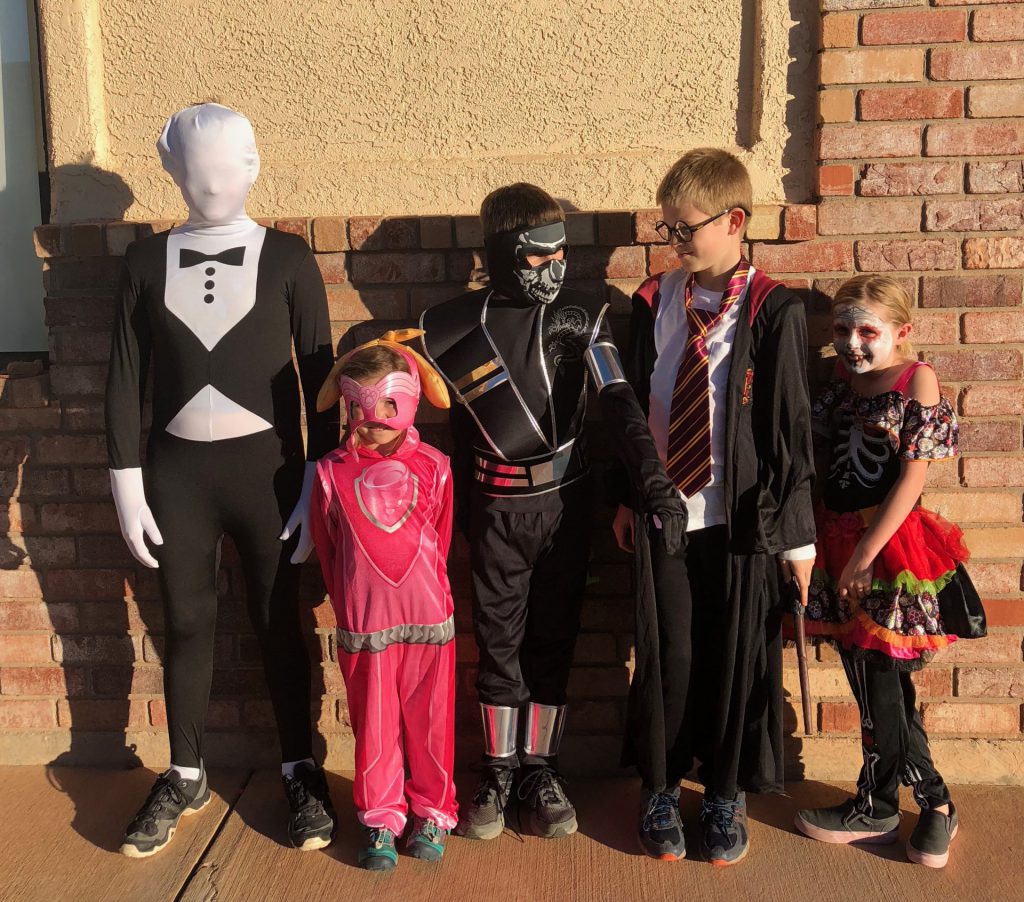 ready for action.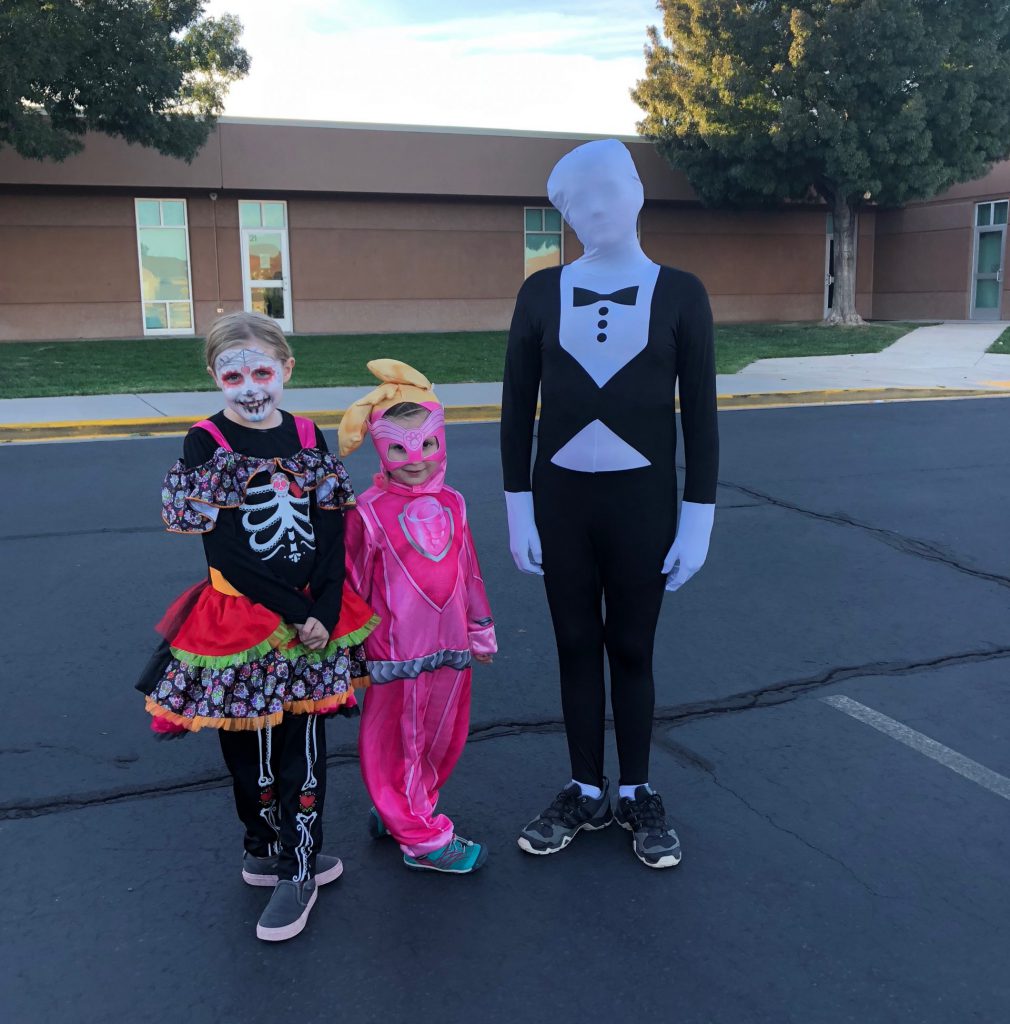 matt's research paid off as we were in a tightly packed little community, with lots of participation, and a high percentage of full size candy bar givers. everything was mostly great. unless hazel got left behind by her excited siblings. then. trauma.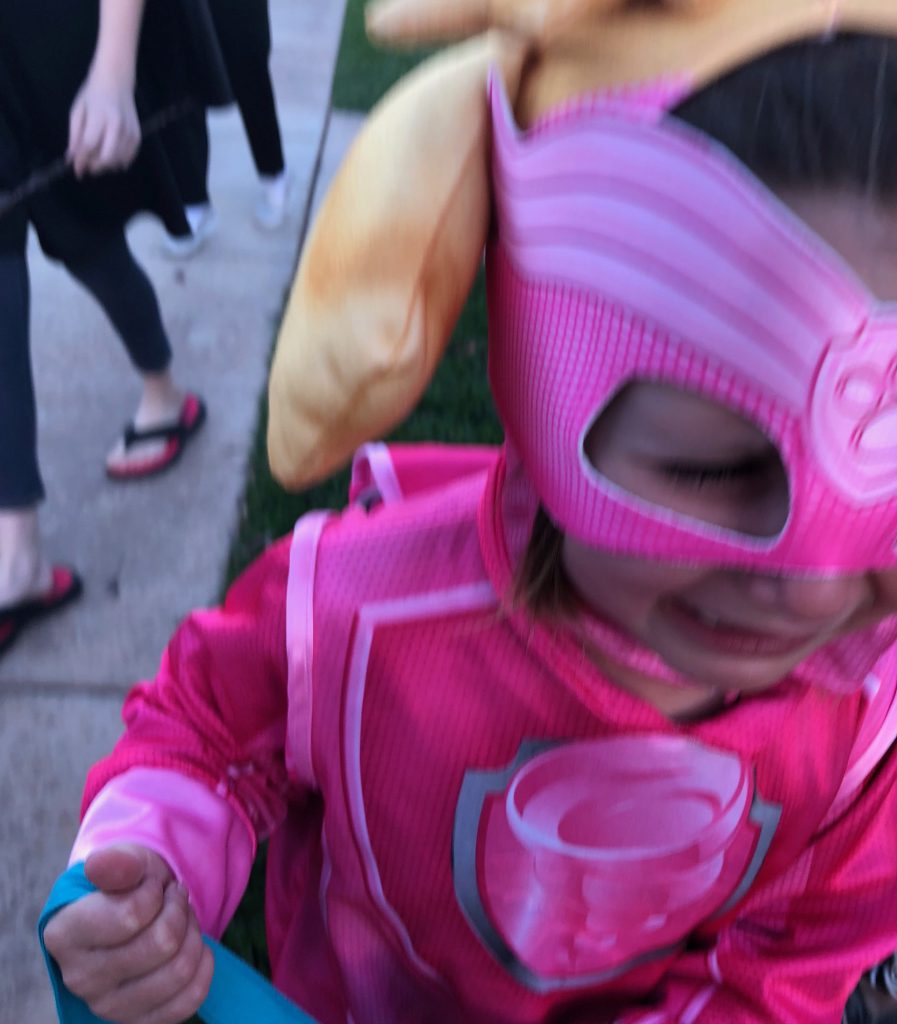 anna took on the roll of excellent big sister and helped navigate the madness. (seriously, there so many people. as it got darker, it was stressful).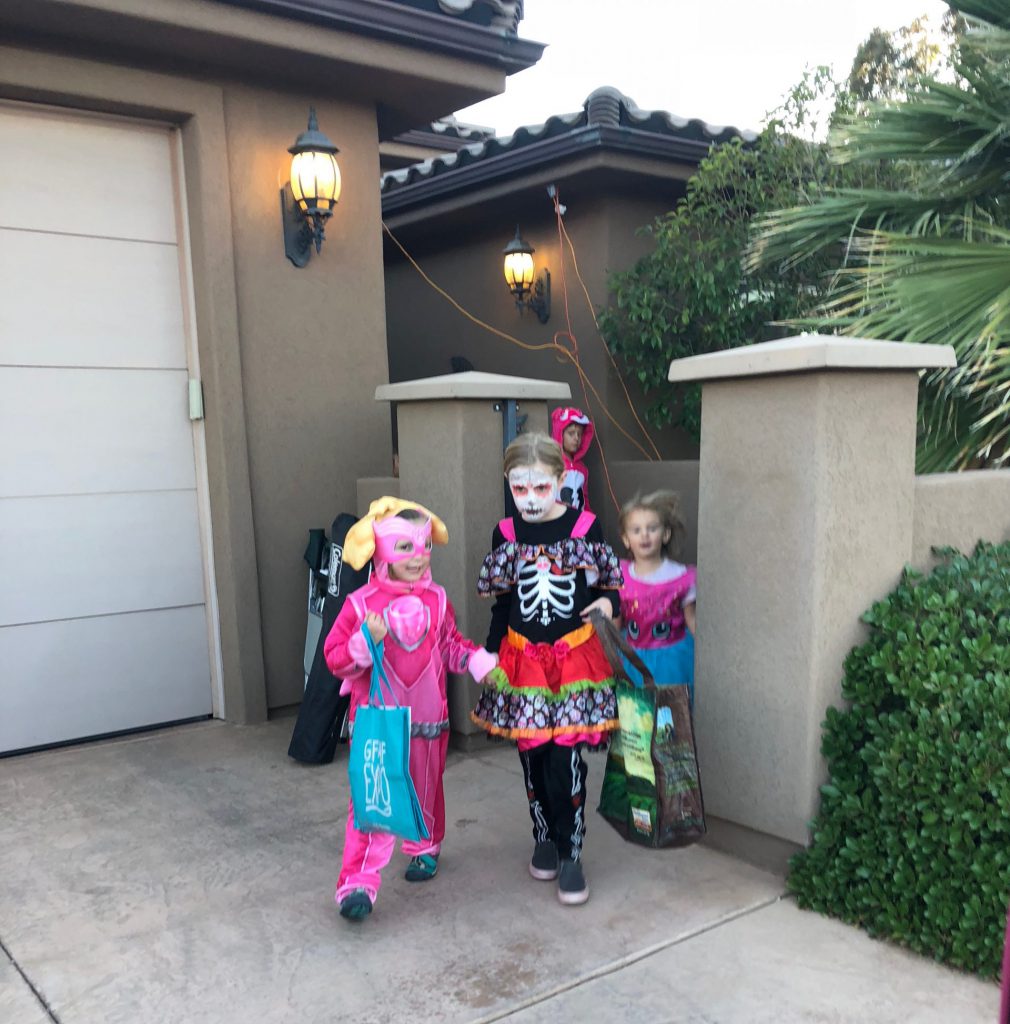 sisters.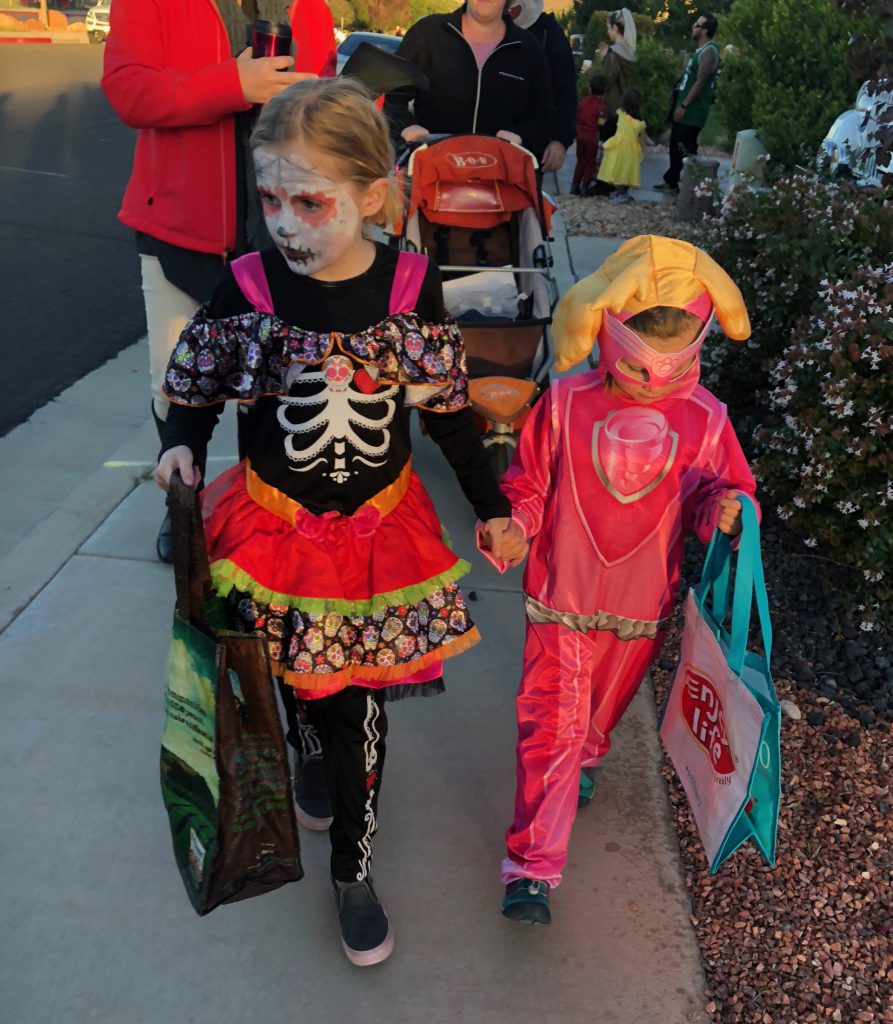 so many houses were lavishly decorated. it was for sure the best trick or treating experience we've had.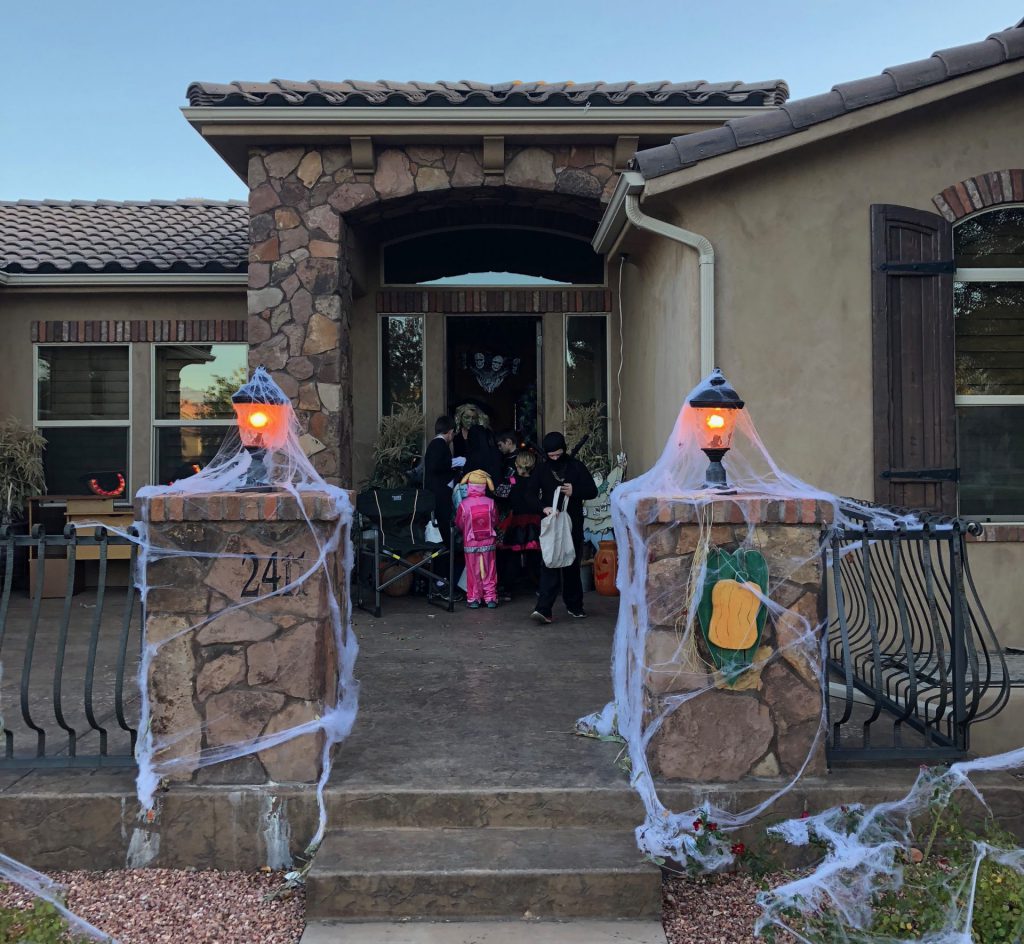 when we reached the extra rich part of the neighborhood, we had to do a bit more walking, due to the square footage of each house, but it was worth it, because the candy was top notch. (also, there were fewer people).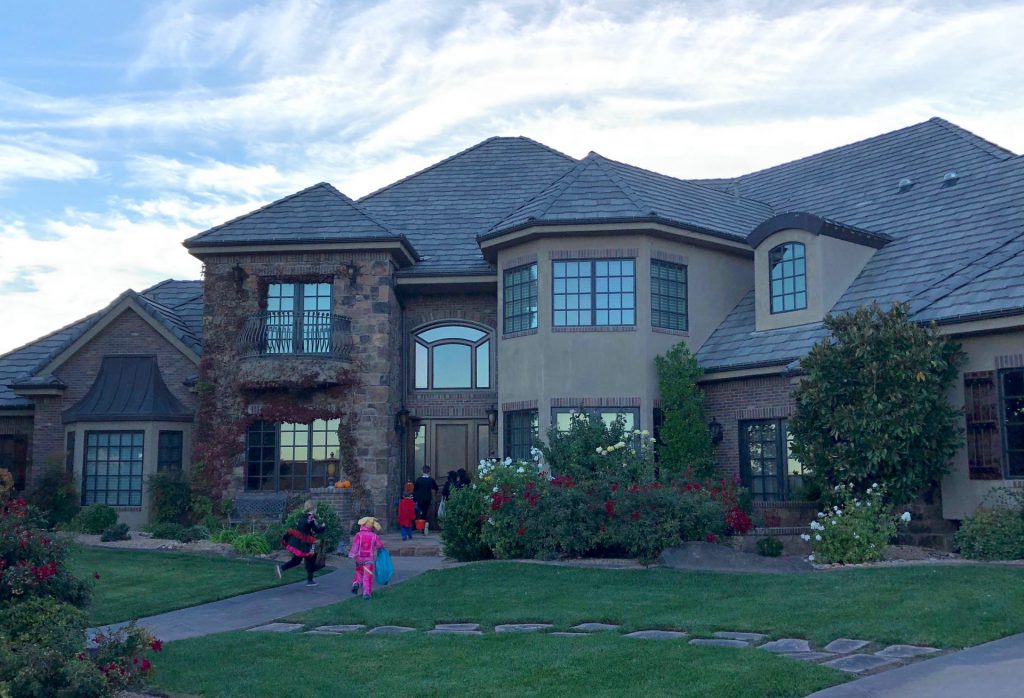 this house actually looked like a haunted house, but it was unoccupied and candy-less.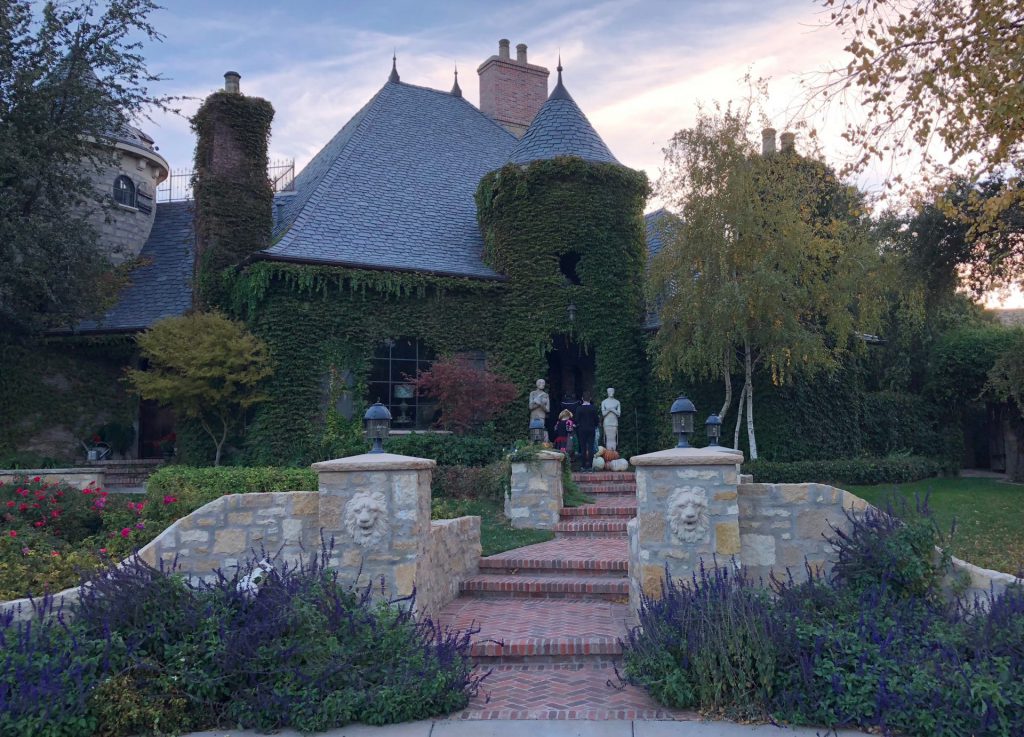 i tried my best for some action shots of the crew, but with hazel always lagging behind and swarms of kids on each doorstep, i was mostly unsuccessful.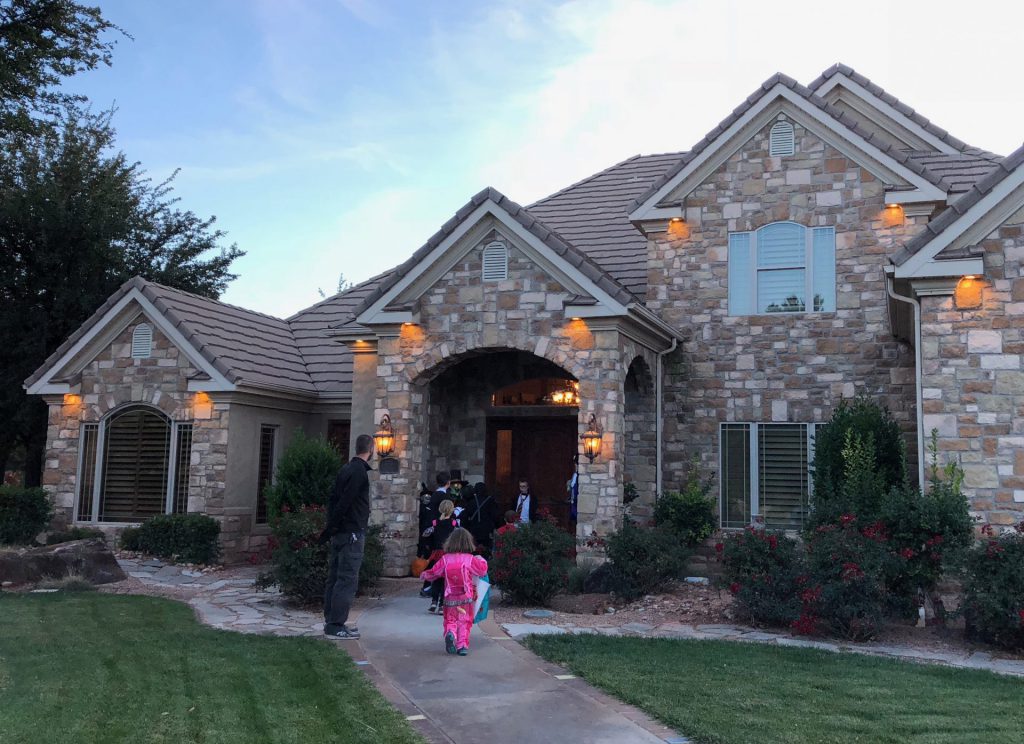 awaiting treats.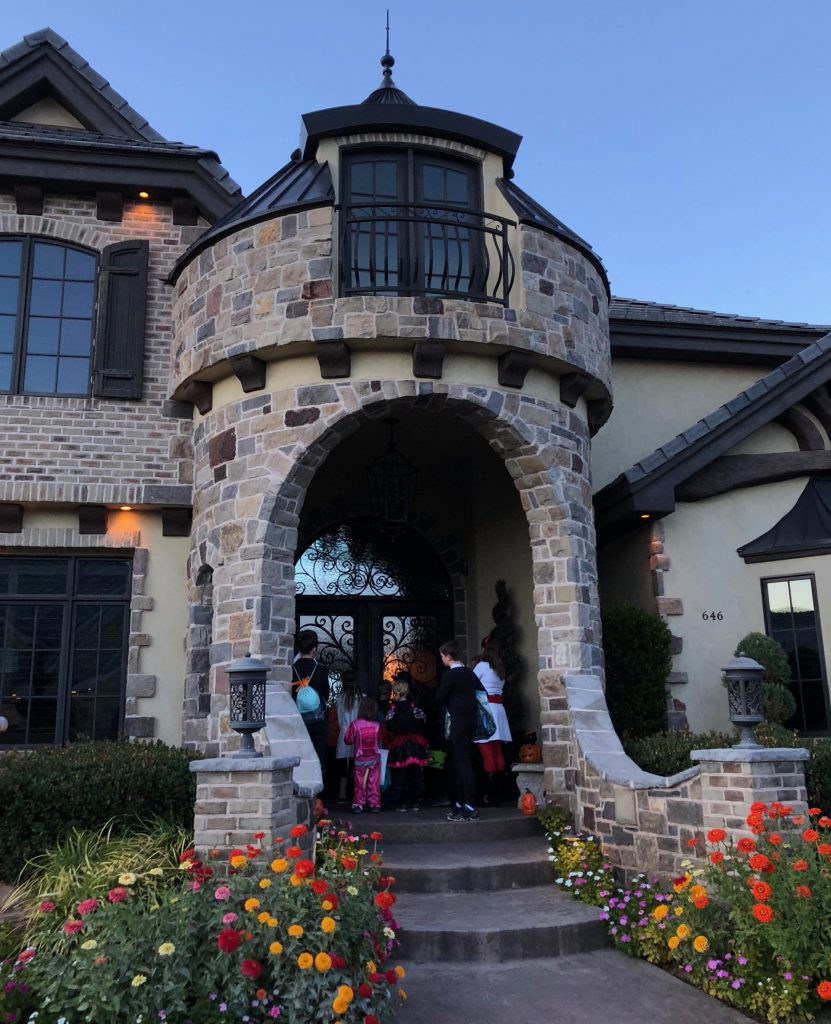 so. early on in the evening, we passed by a street that was blocked off and people were setting up tents and stuff. we decided to come back to it later, and when we did, it was a MADHOUSE.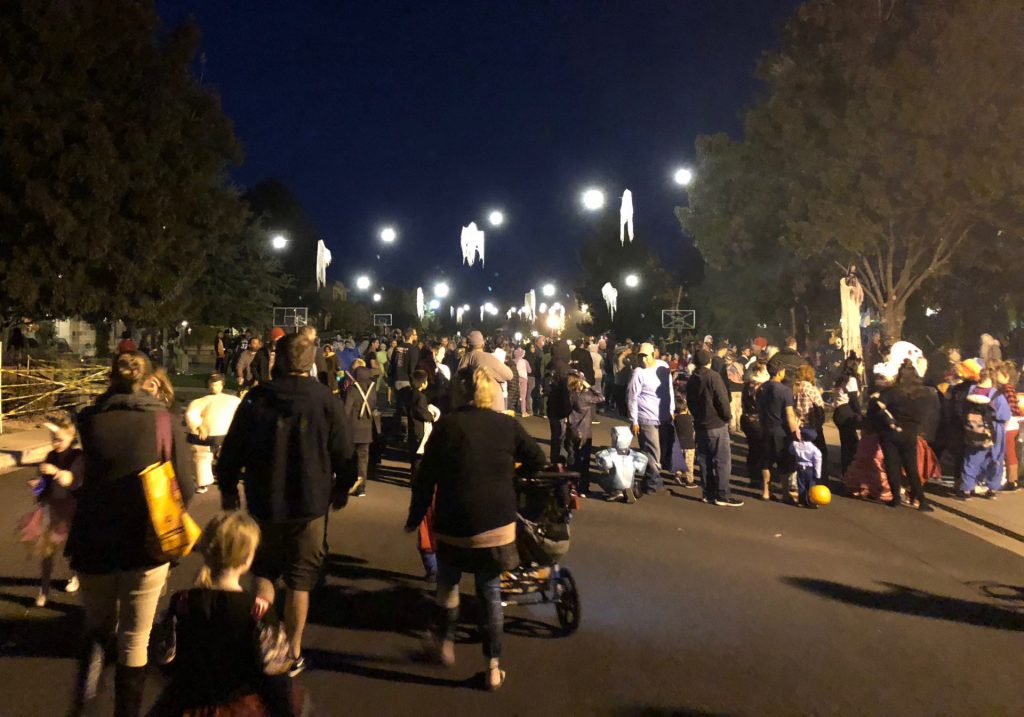 we made our way down the street, working very hard to keep our group together. it was crazy, with each house outdoing the last. there were houses giving out hotdogs, donuts, nachos, fresh popcorn. there was a haunted house and a blow up castle to navigate. one house handed out cases and cases of bottled water. another had a movie playing, with rows of seats for trick or treaters to take a little break. it was crazy. but also stressful. when we reached the end, we breathed a sigh of relief, and got back to normal trick or treating. but first, a pic with the grim reaper.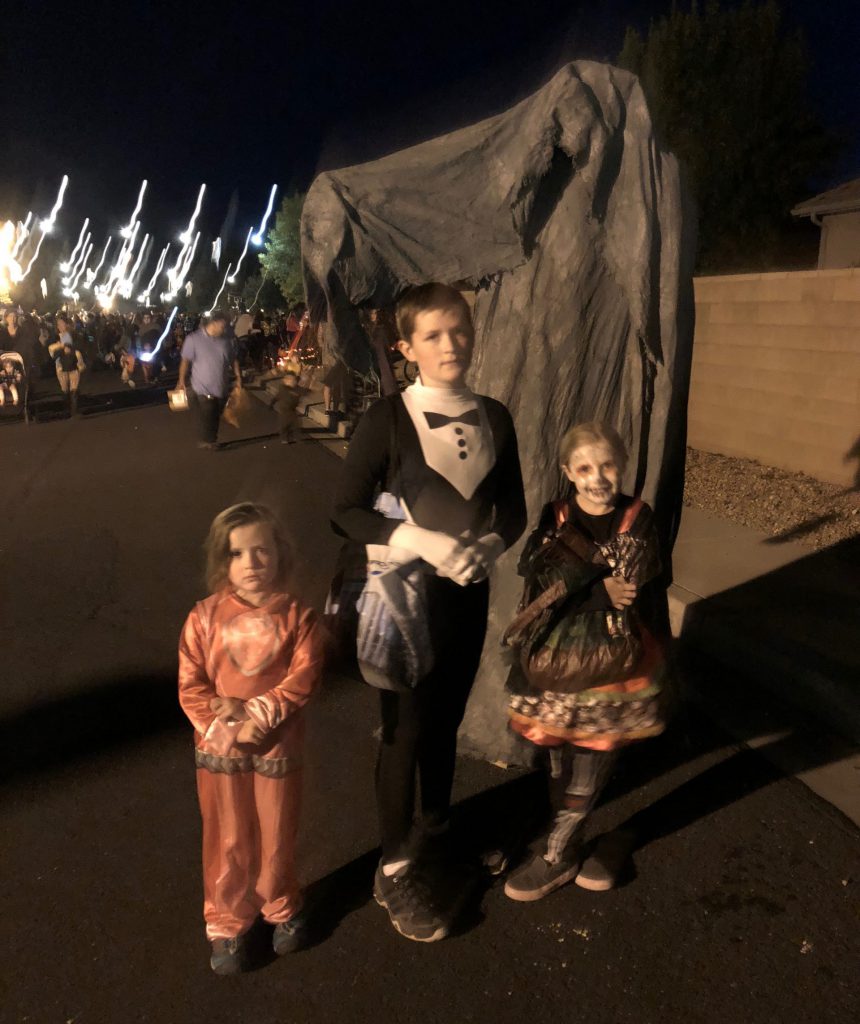 after our bags were stuffed full, our legs tired and our makeup smeared, we made our way back to our friend's house, where the frenzied candy trading floors were opened. i mostly tried to make sure my kids got a fair deal, because they are not skilled negotiators. isaac is very likely to give away his less favorite items for nothing. anna is paralyzed with indecision. and hazel likes all candy and was unwilling to negotiate. my kind of girl.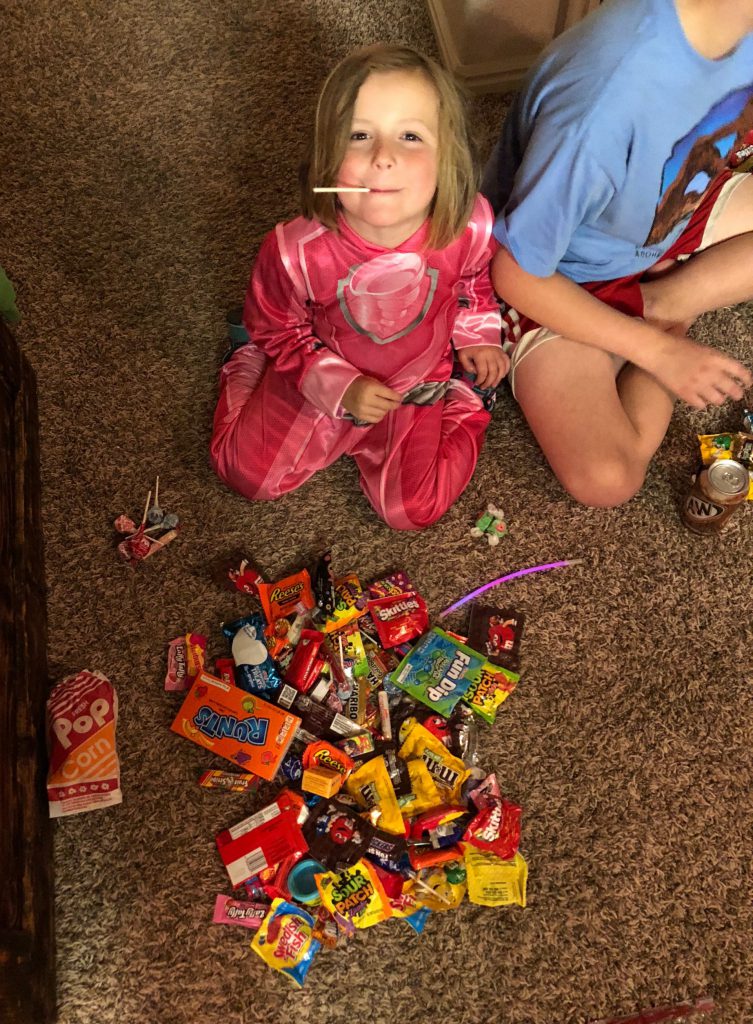 anyhoooo… much candy was consumed. and then we packed up and headed back to camp. and we will never be able to top this trick or treating experience. thanks, friends!