our cedar city-ish campground (from early november, yes my blogging is way behind) just happened to be about an hour from zion. so the big kids and i made plans with our st. george friends to meet up in at the visitor center for lunch and then a few small hikes and adventures.
firstly, we went to the weeping rock. the kids didn't mind the steep (but very short) hike, thanks to good company.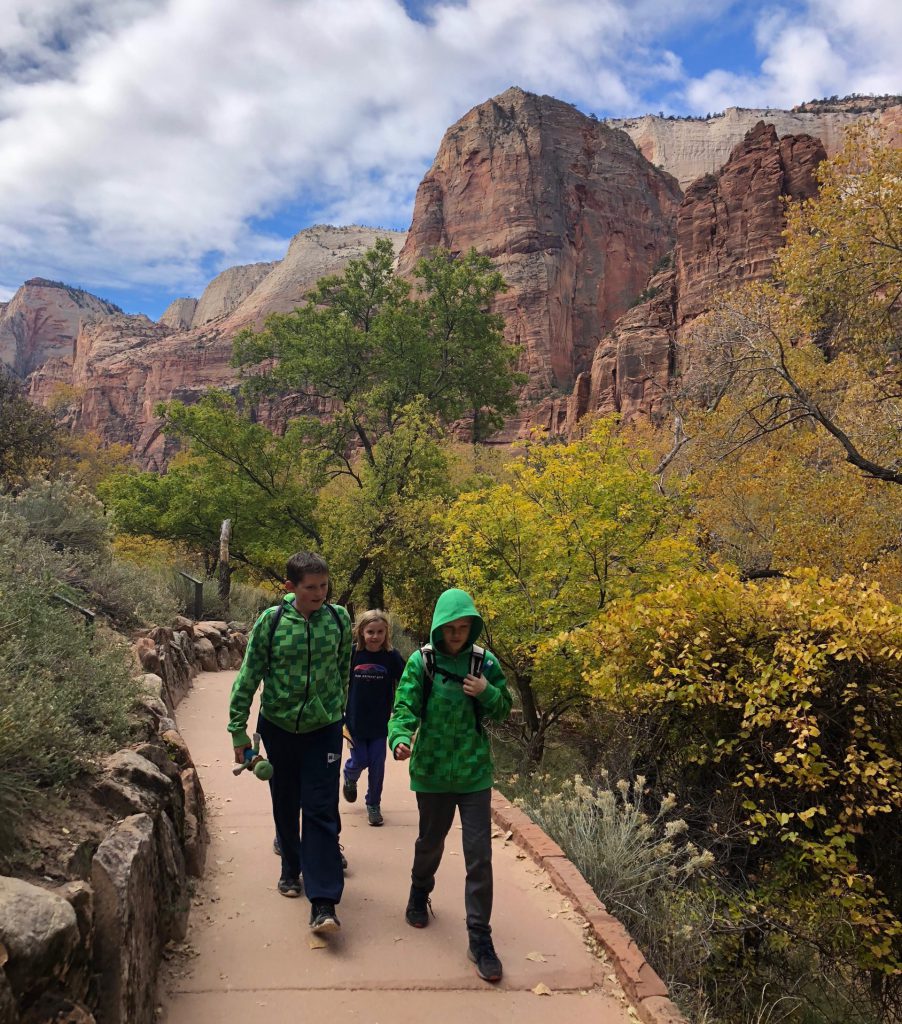 the view of the actual weeping rock isn't all that exciting. and it's hard to capture the weeping. but, the view facing out into the park isn't so bad. especially with autumn colors.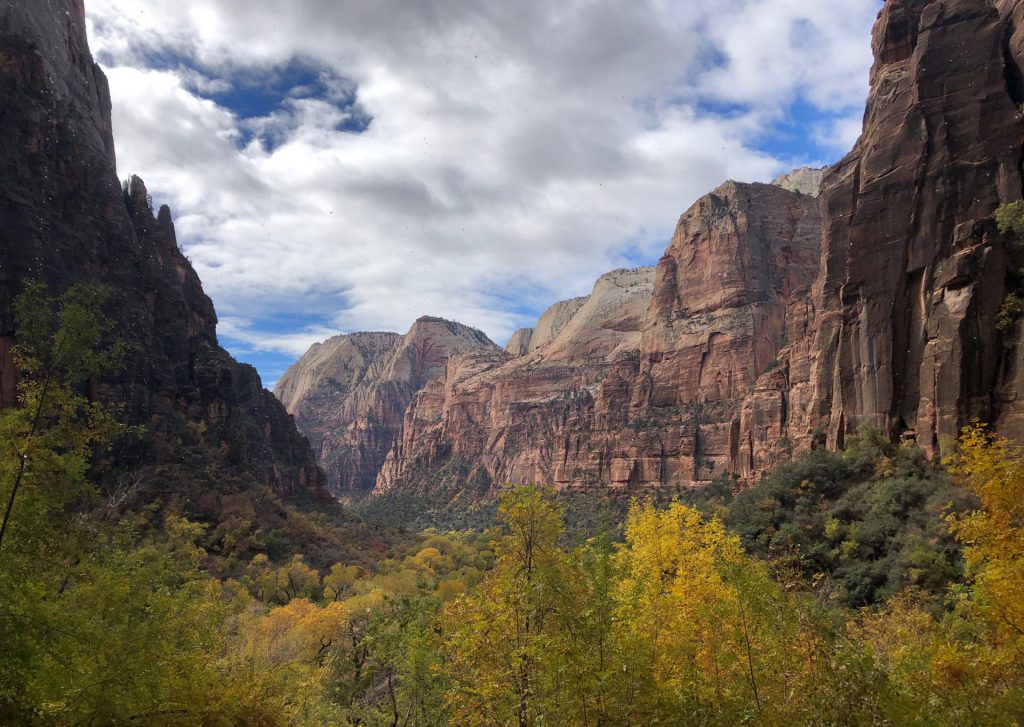 the kids also weren't super impressed with the weeping rock. i guess old water trickling out of a rock wall isn't that exciting.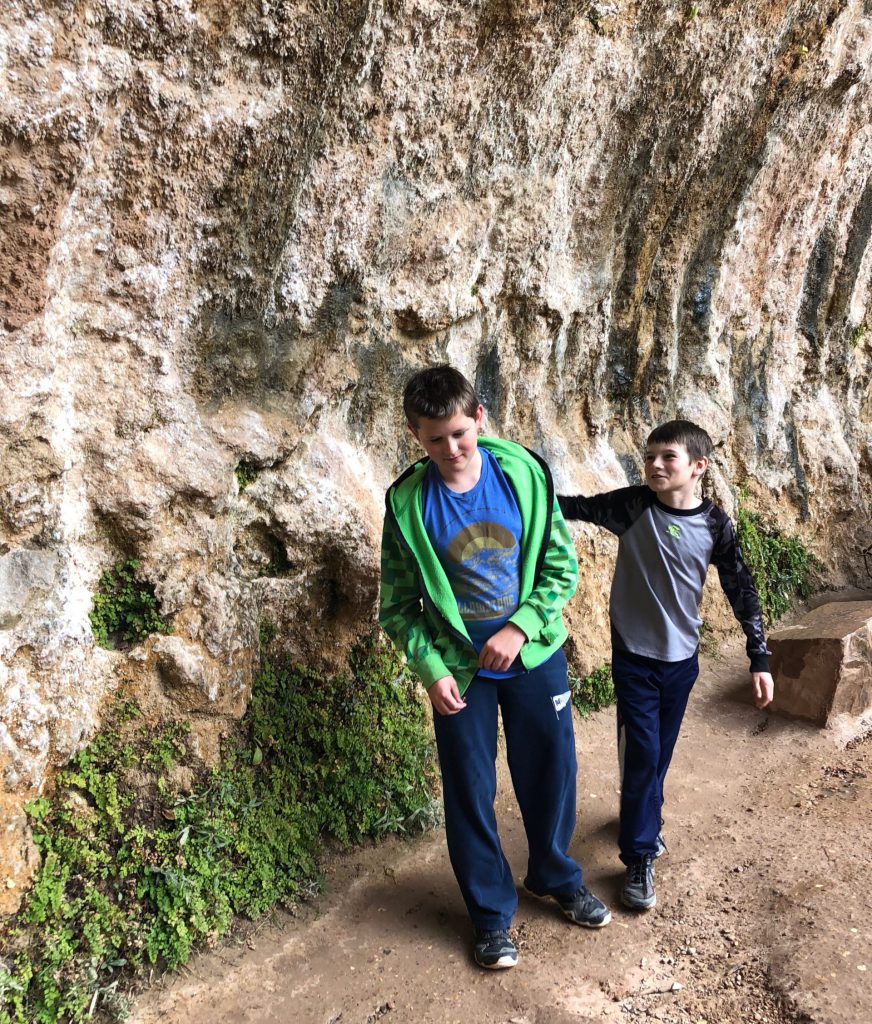 our next stop was emerald pools. which were more murky and brown than emerald. but. whatever. we were outside.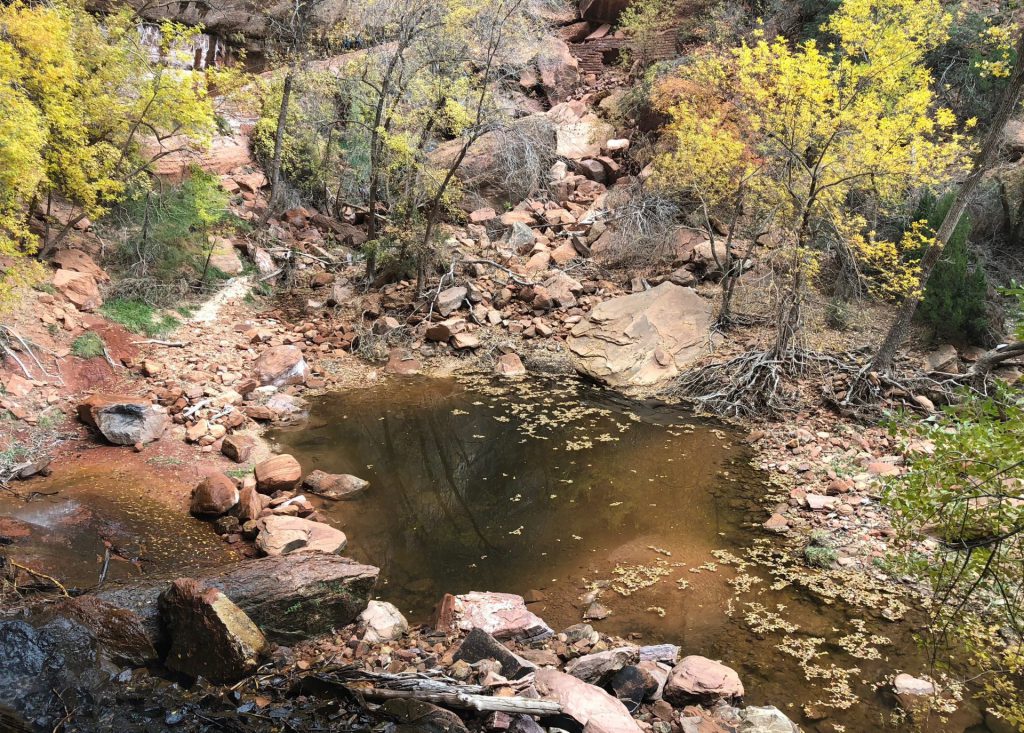 lagging hiker.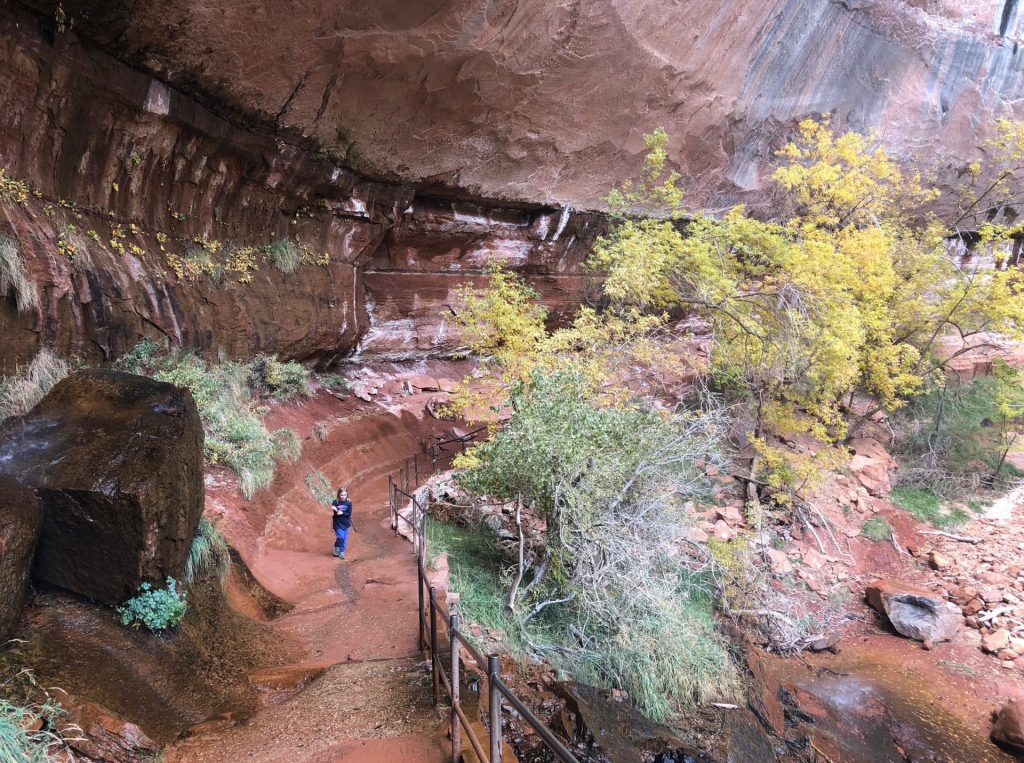 zion views from this hike were pretty cool too.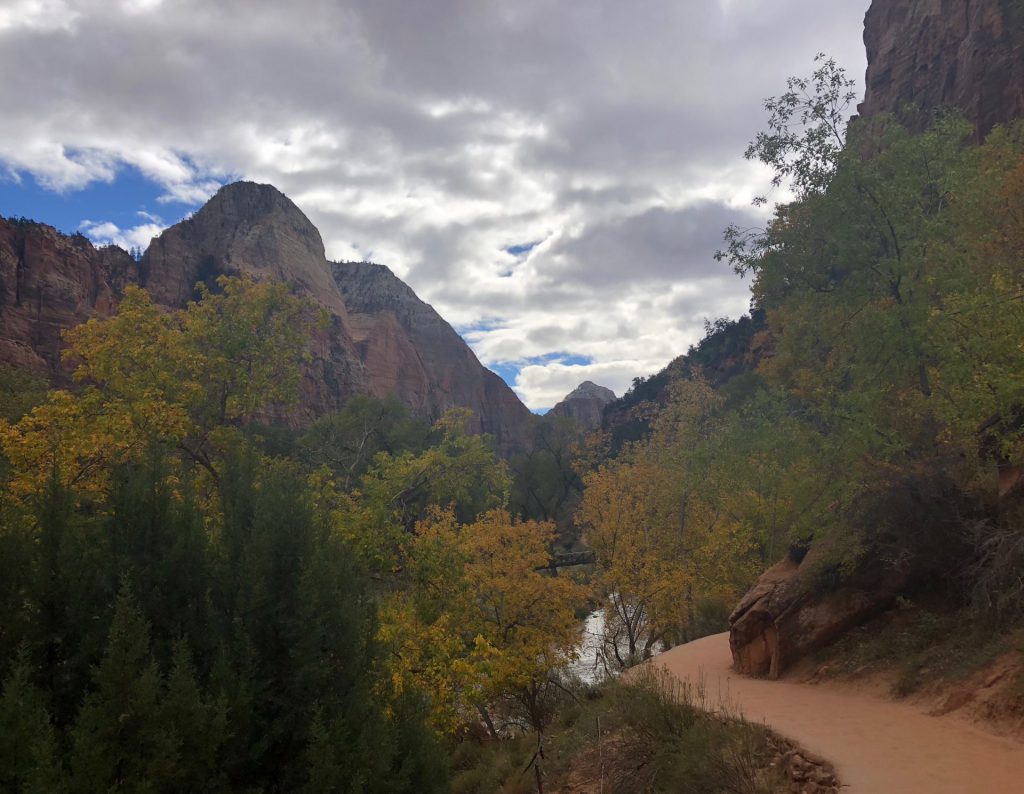 bridge views.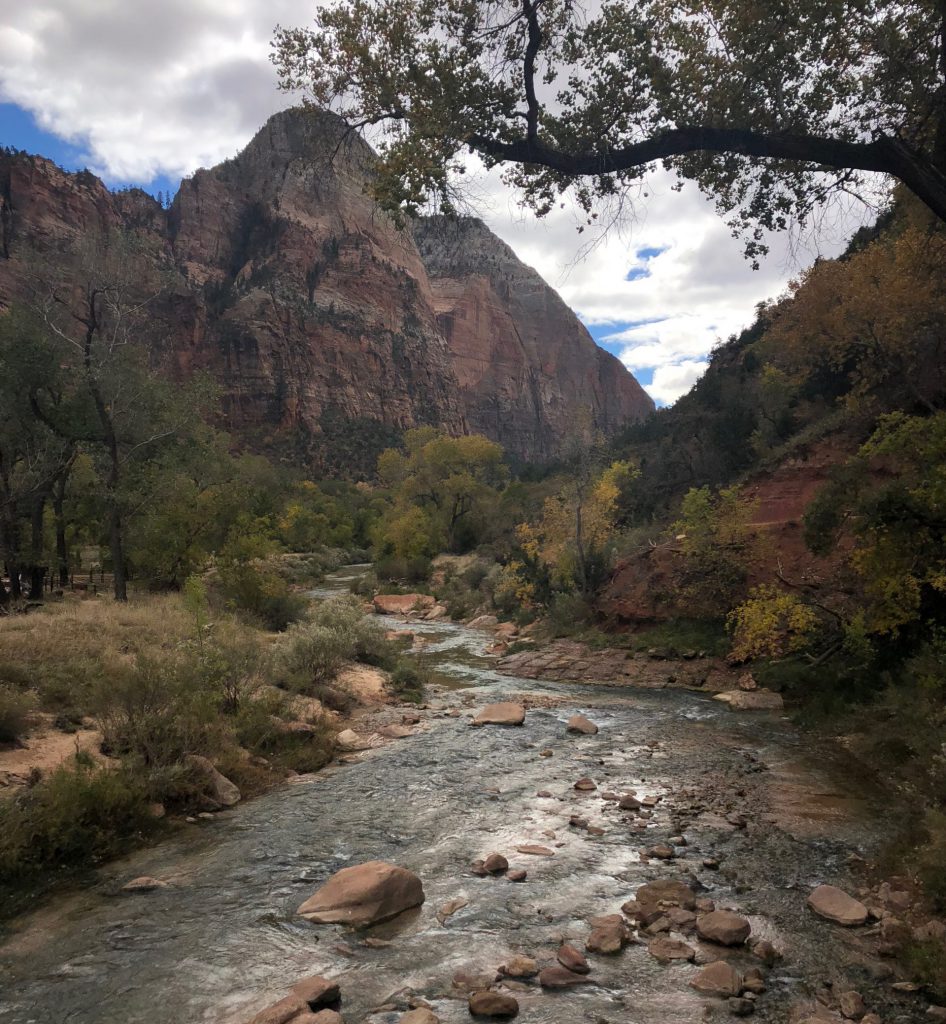 lastly, we found an off the beaten path hike that ended up being our favorite part of the day.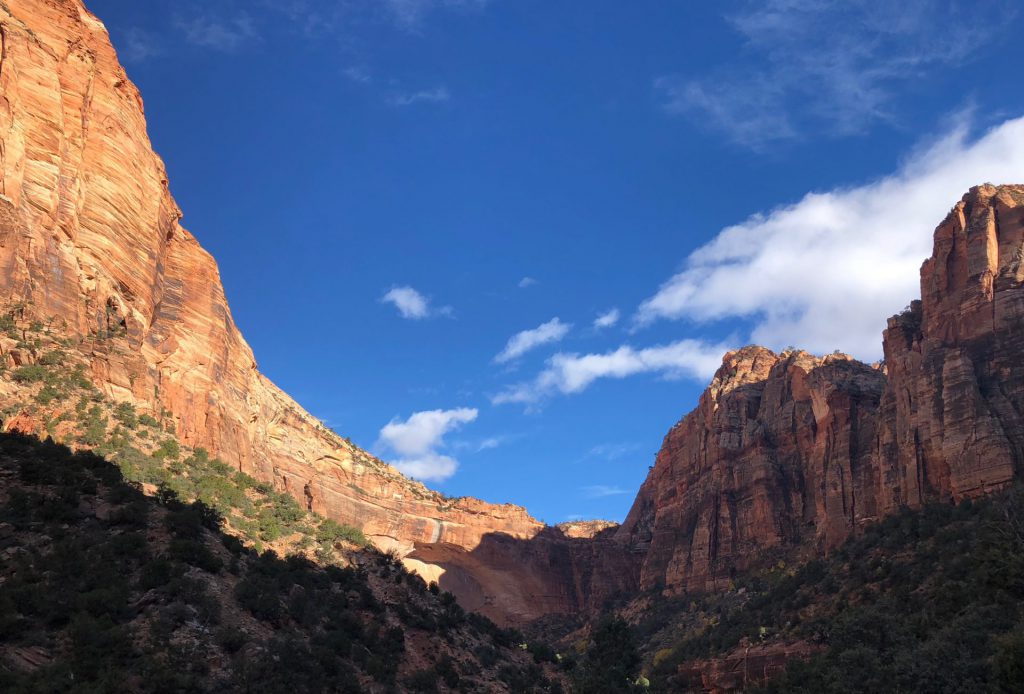 we followed along a stream in the canyon, crossing it several times, as we made our way to the end.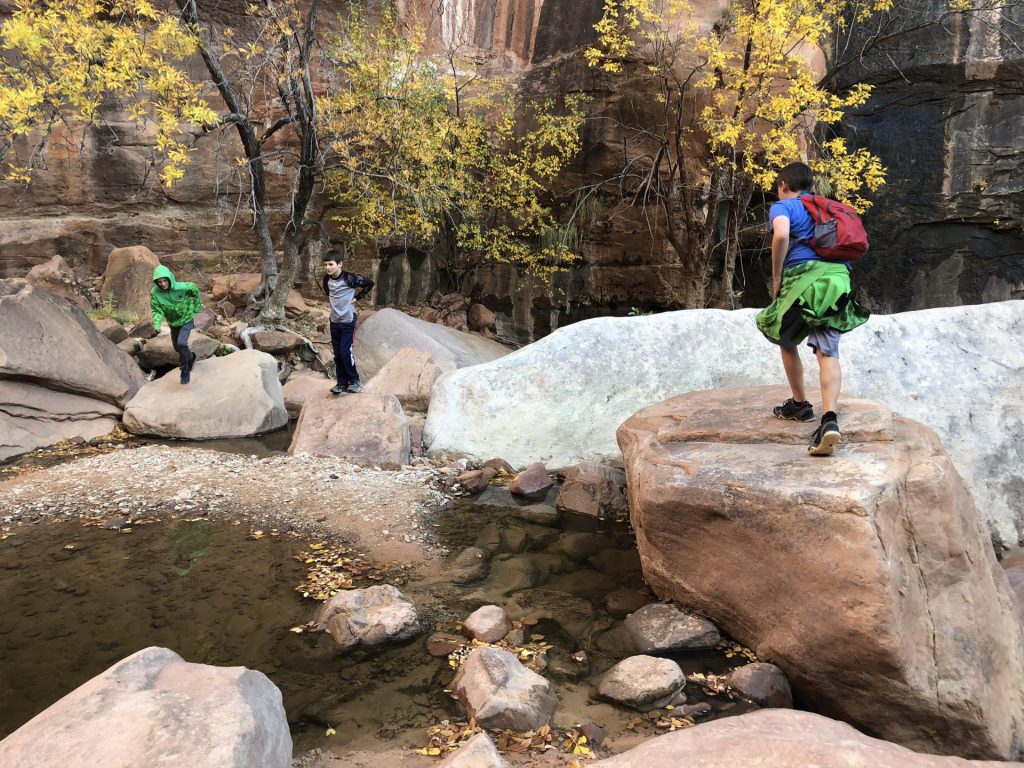 scrambling on rocks is her favorite.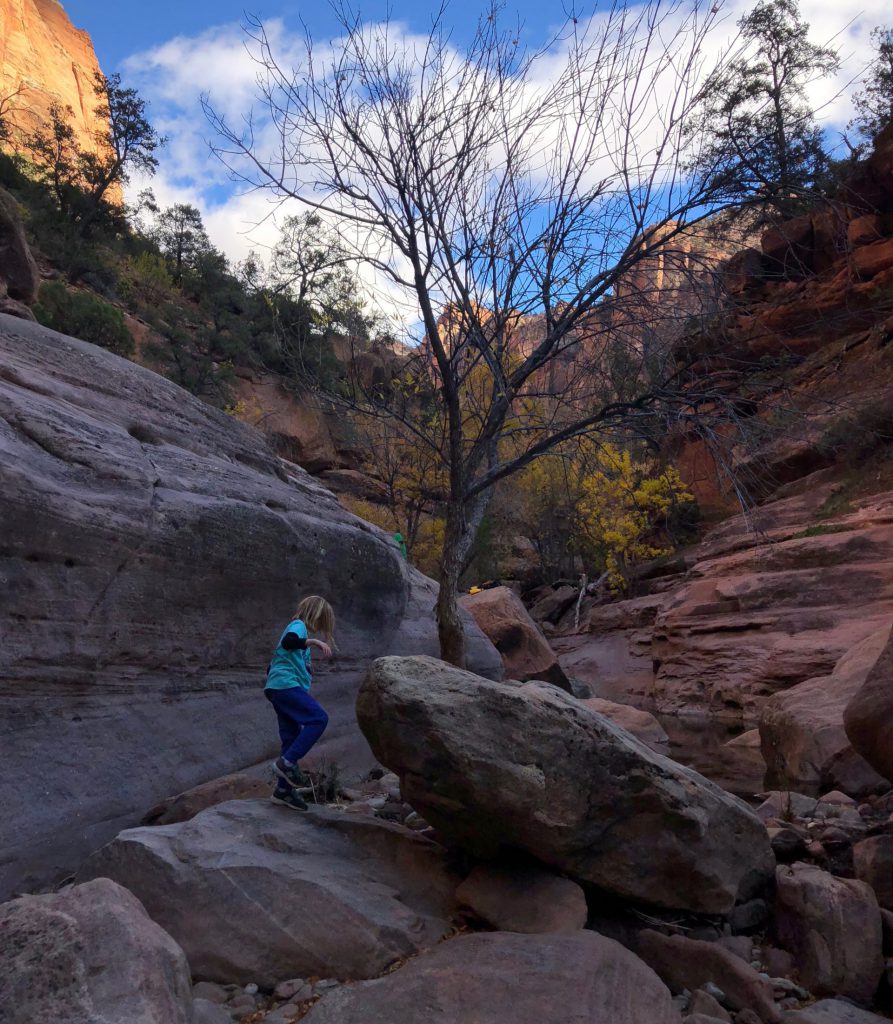 pretty zion is my favorite.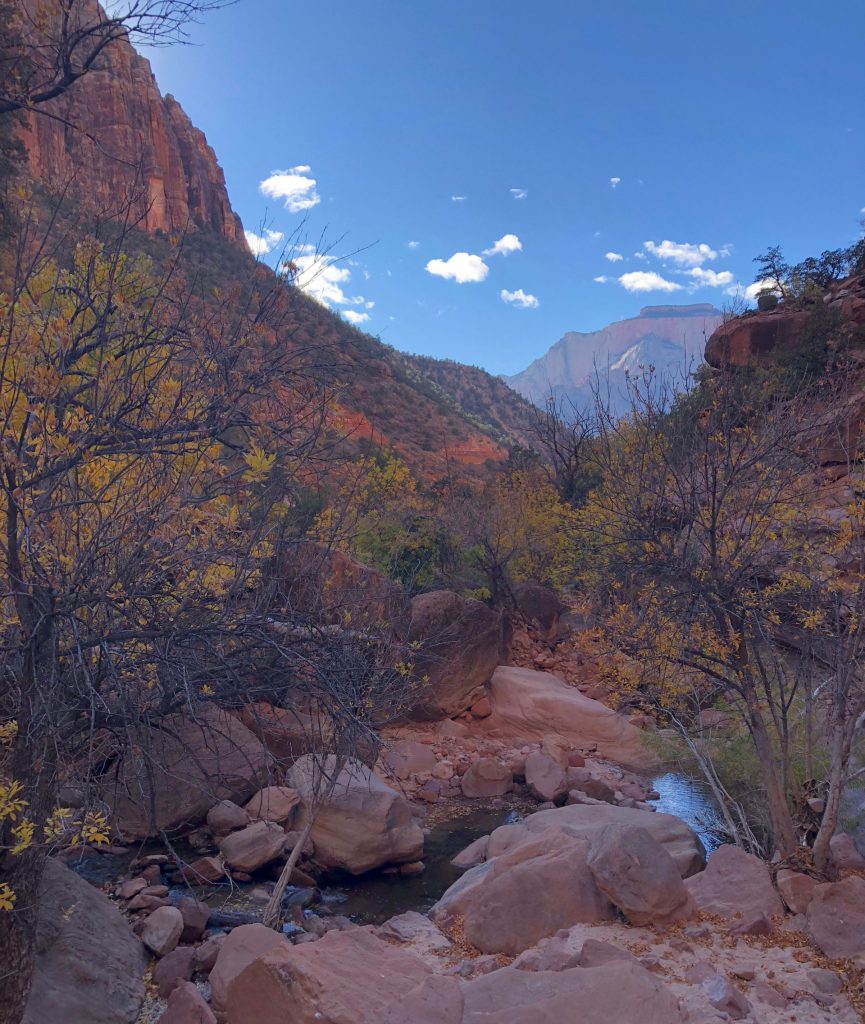 slick rock. you can see the stream below. thankfully the slick rock was pretty grippy and all went well through this part. 🙂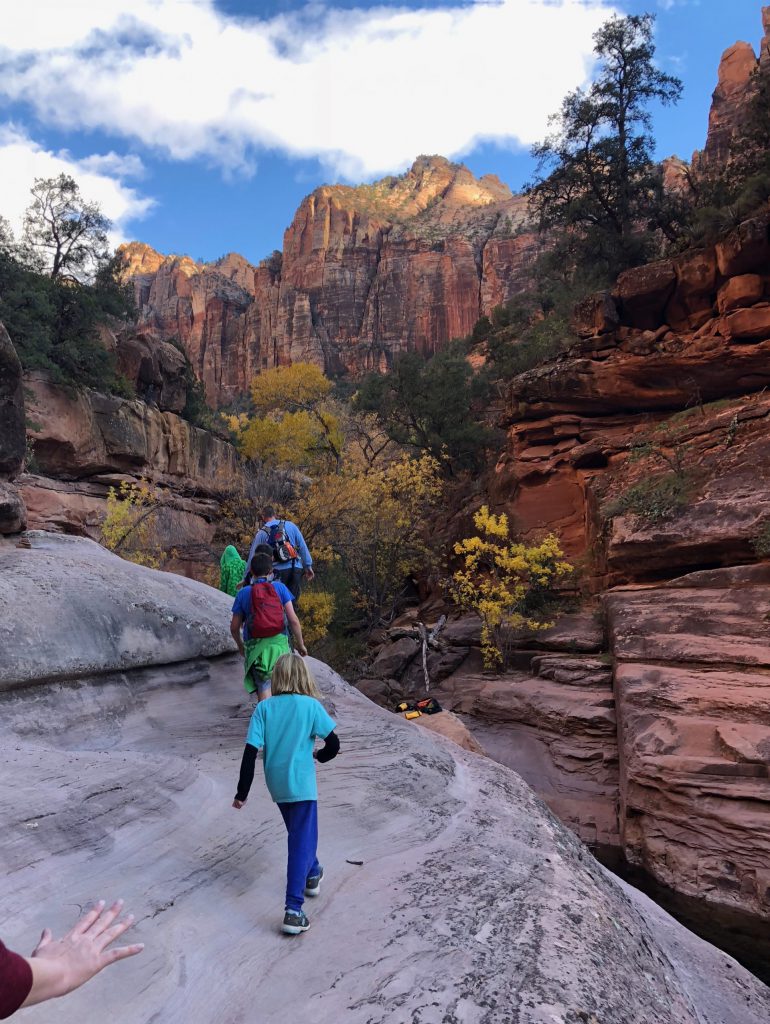 the marbled sandstone slick rock was cool. or so anna and i thought.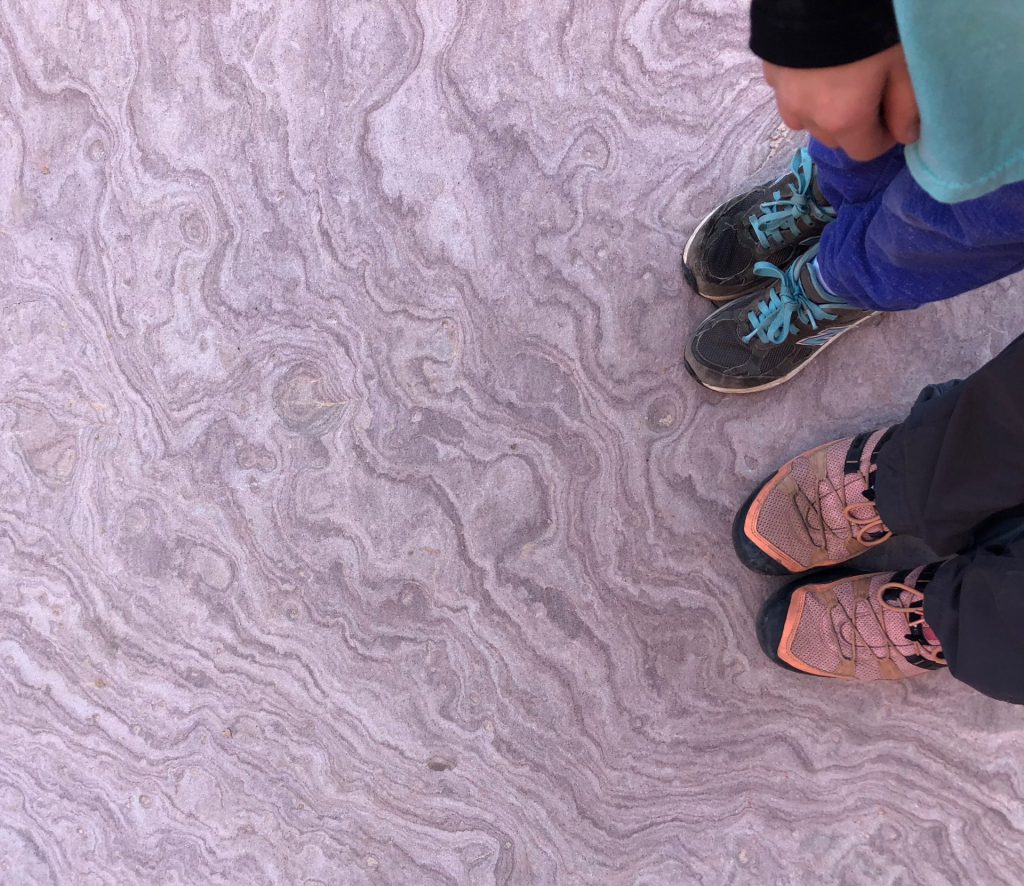 more scrambling.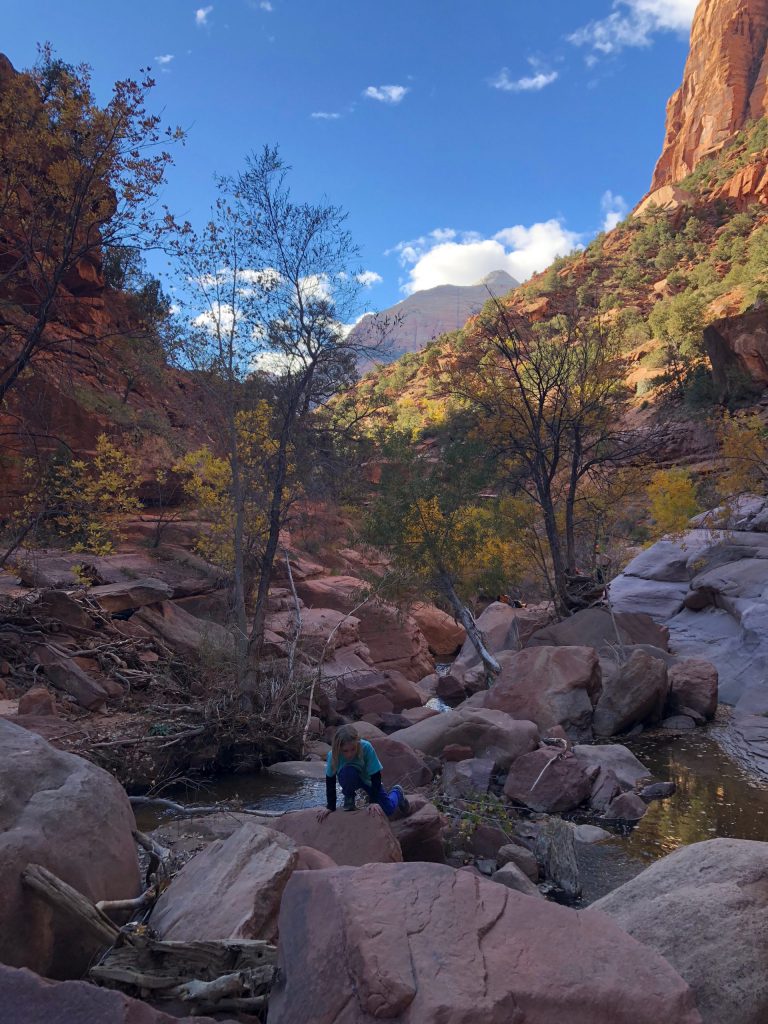 at the end, we were greeted by a waterfall. not too bad.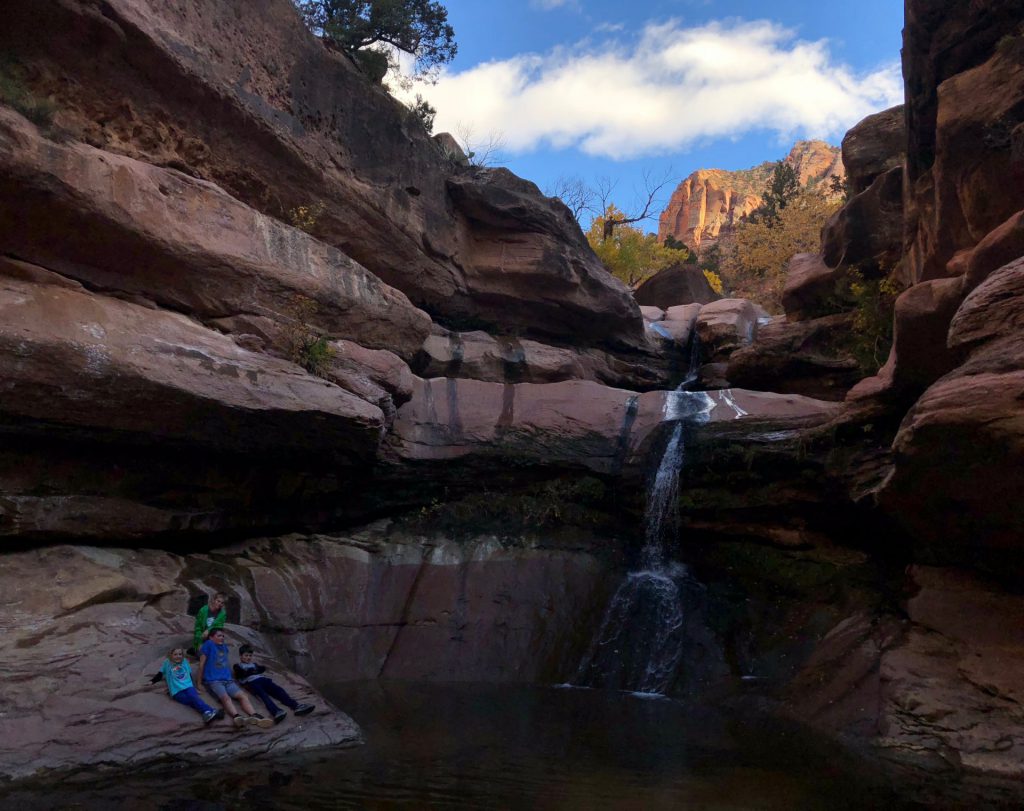 we explored around a bit on the rocks at the end of the hike. (it wasn't really the end, we actually saw hikers repelling down from the top of the waterfall, but it was the end for us). there were some pretty great photo ops too, like this reflection of a lovely orange monolith.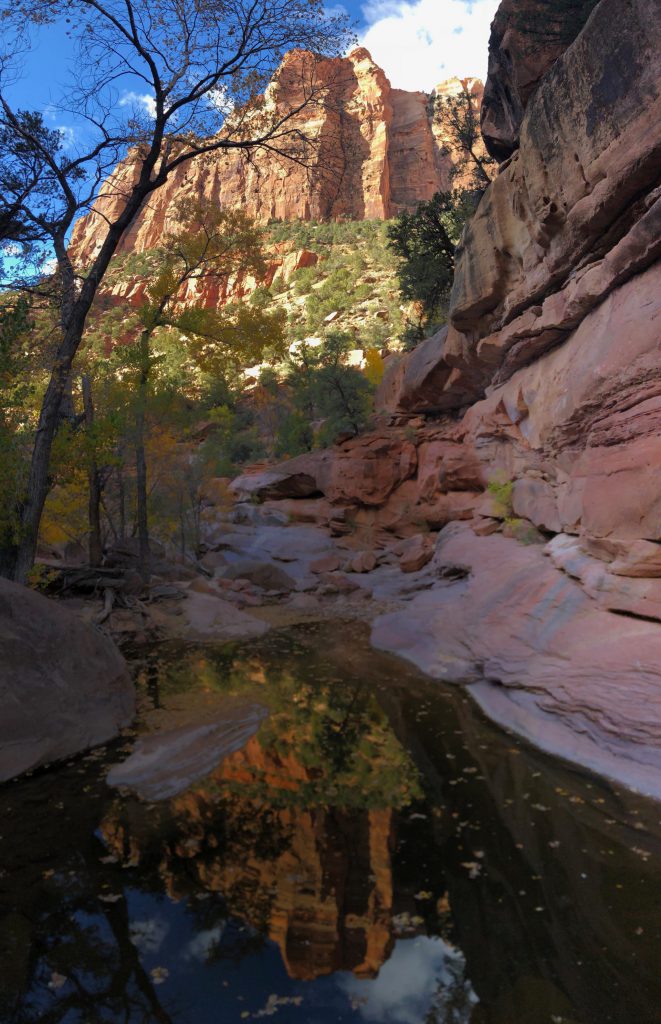 i mean. seriously.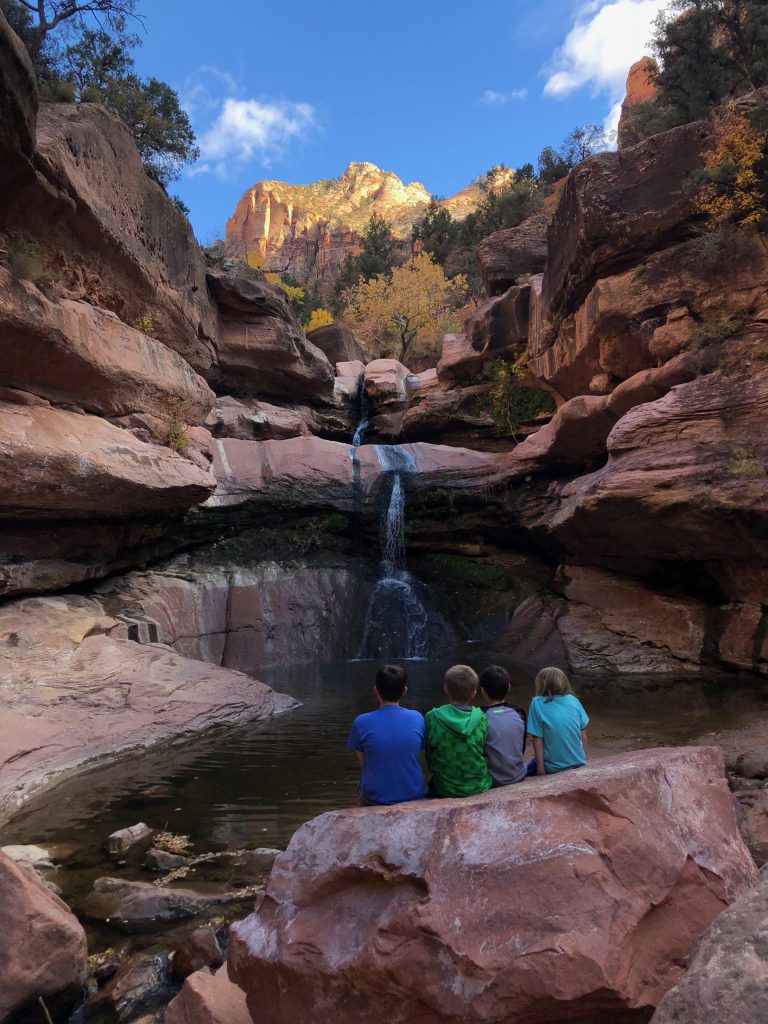 my friend hooked me up with a photo of myself.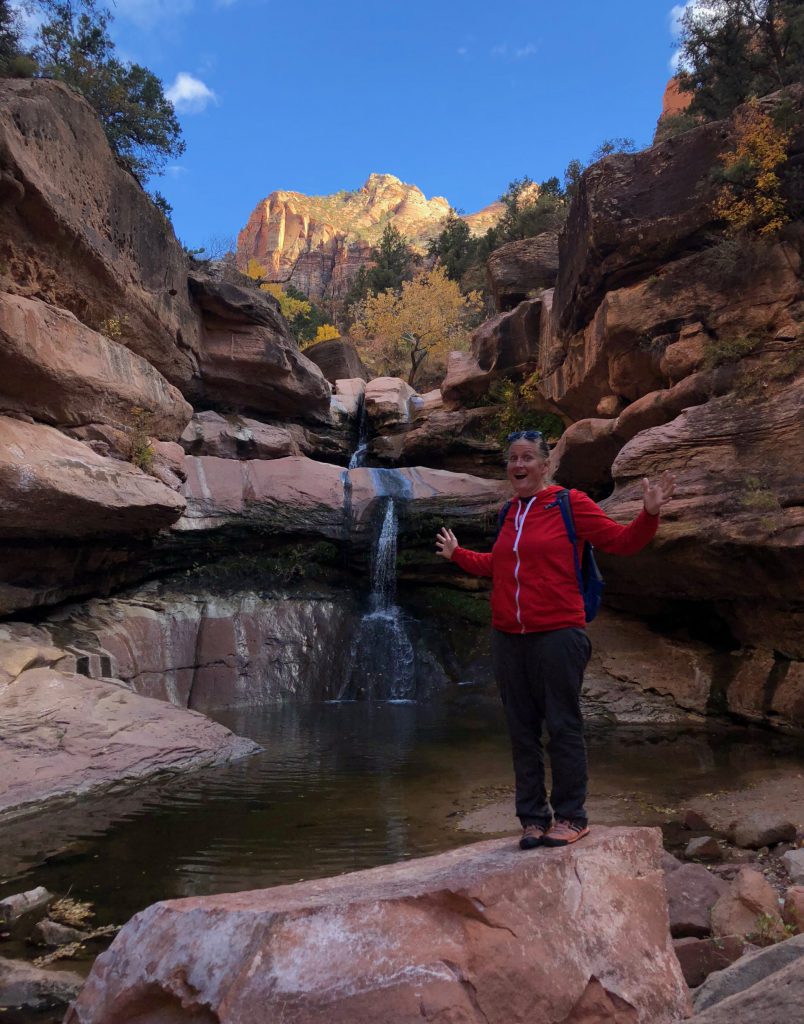 after awhile, we figured we should probably start back.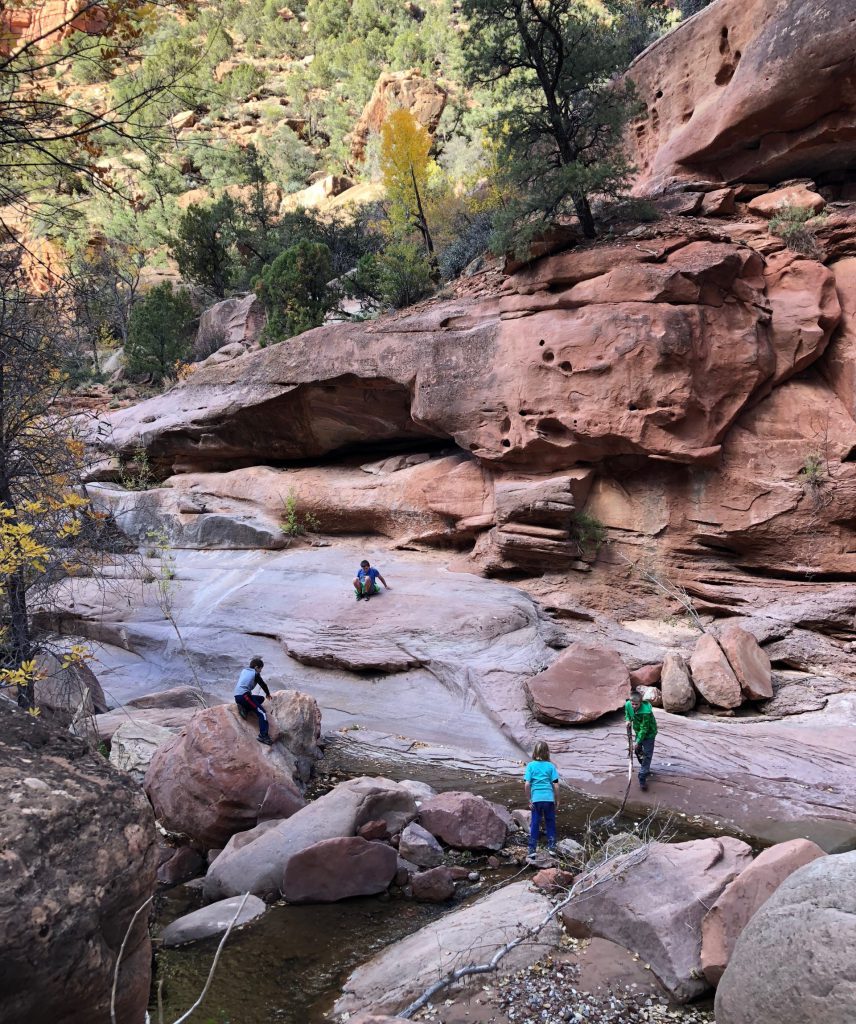 i know that summer is technically zion's peak season, but we've been here twice in the autumn and i'm thinking we might be onto something.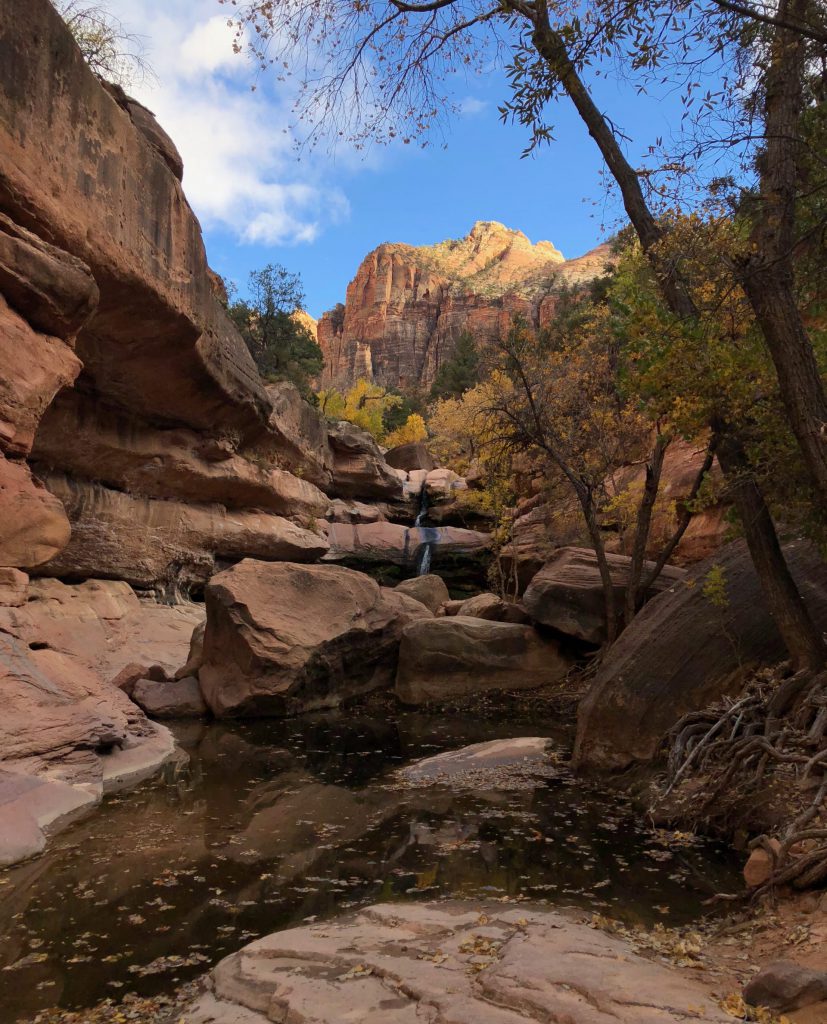 adventurers.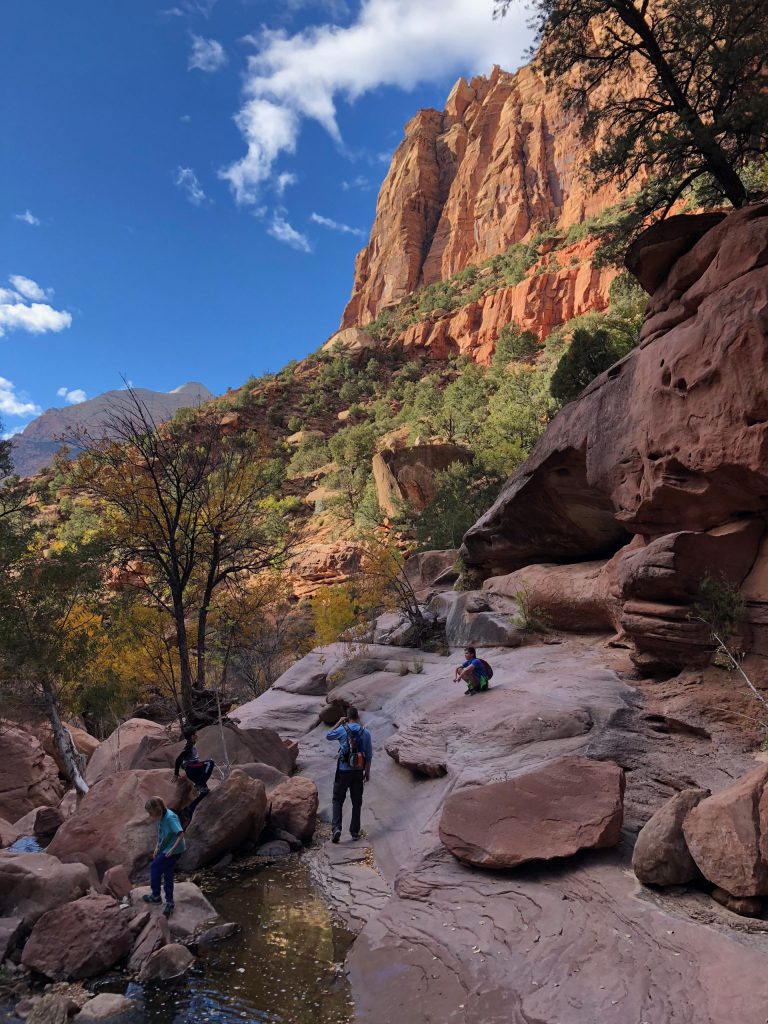 assistance.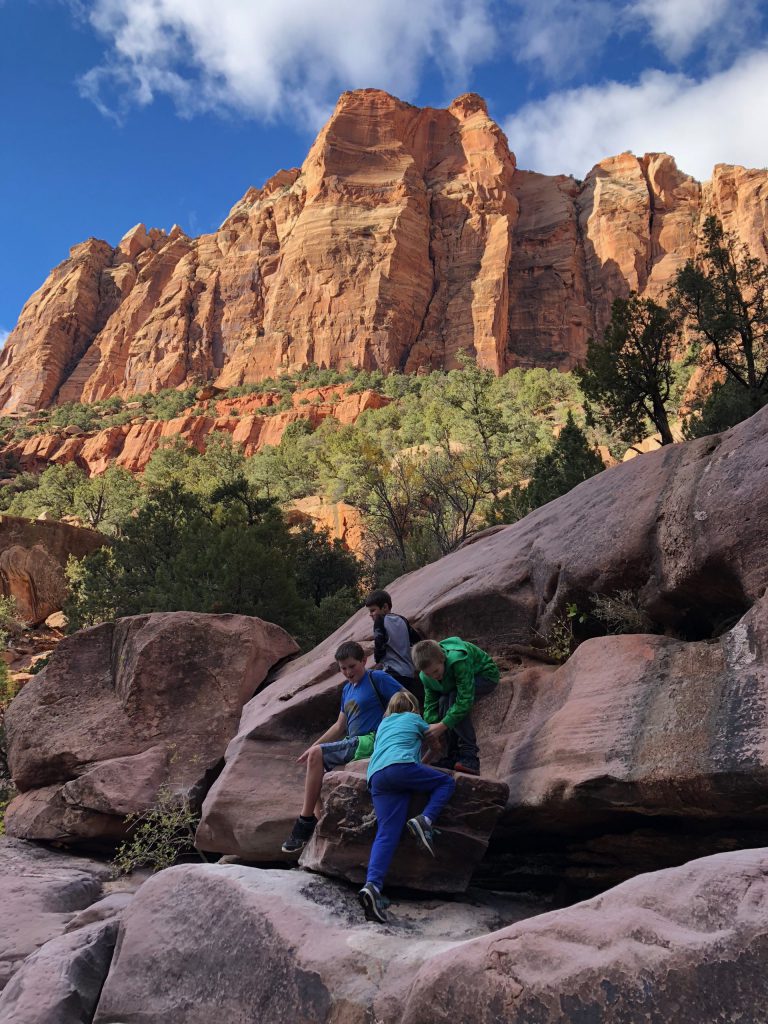 zion selfies. i'm so good at selfies.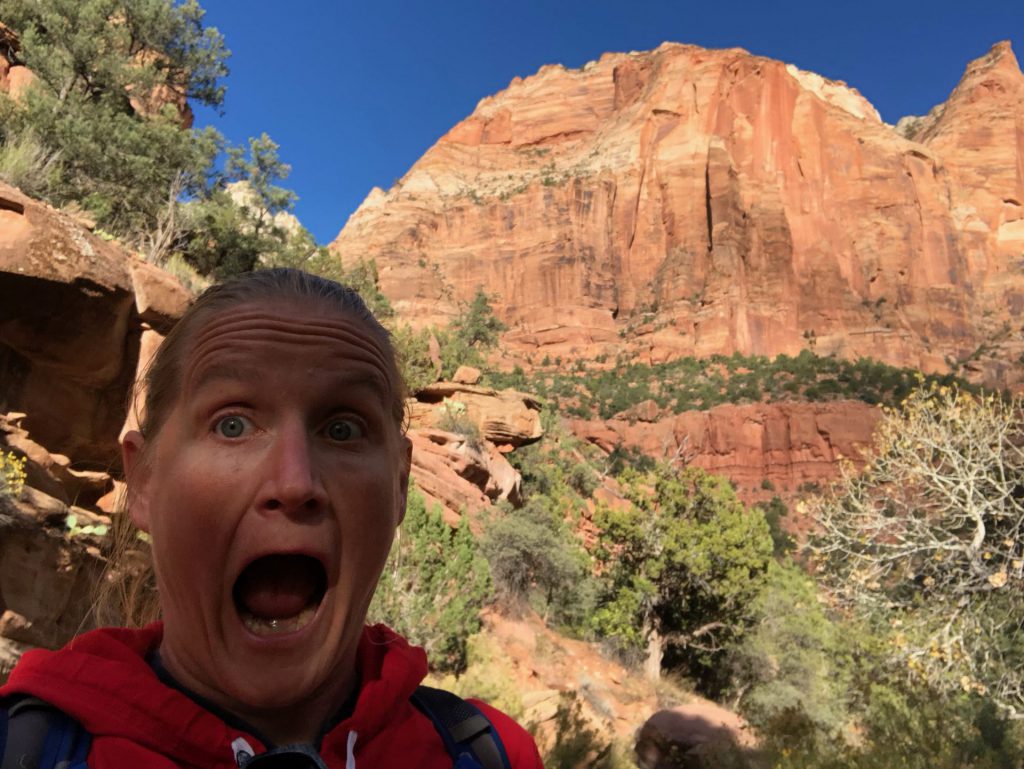 at this point, we had one more hike planned, but it was pretty clear that the kids were sort of over it. so, instead, we went out for ice cream and the kids played a bit of minecraft, before we parted ways.