ok. so an old friend of mine is about to have her first grandbaby and she asked about my availability for making her a quilt. at first, i declined, because we were on the road, and timelines and fabric options are limited. but, when we spontaneously came home, i agreed to give it a go.
the quilt is for a boy and will be in her "granny nursery". she requested a little golden books-esque theme, with lots of kids playing, puppies, cars, and seasons changing. the ideas she sent along seemed to indicate she liked primary colors and a cream background. she gave me total artistic freedom, but after a bit of back and forth, i felt like i had enough to go on.
firstly, i had to get myself to a fabric store, to pick out some vintage looking fabrics. when i found the navy little people fabric, i decided to use it as the backing, and base my color scheme on that. i borrowed some fabric from a friend, and hit up my stash to complete this pull.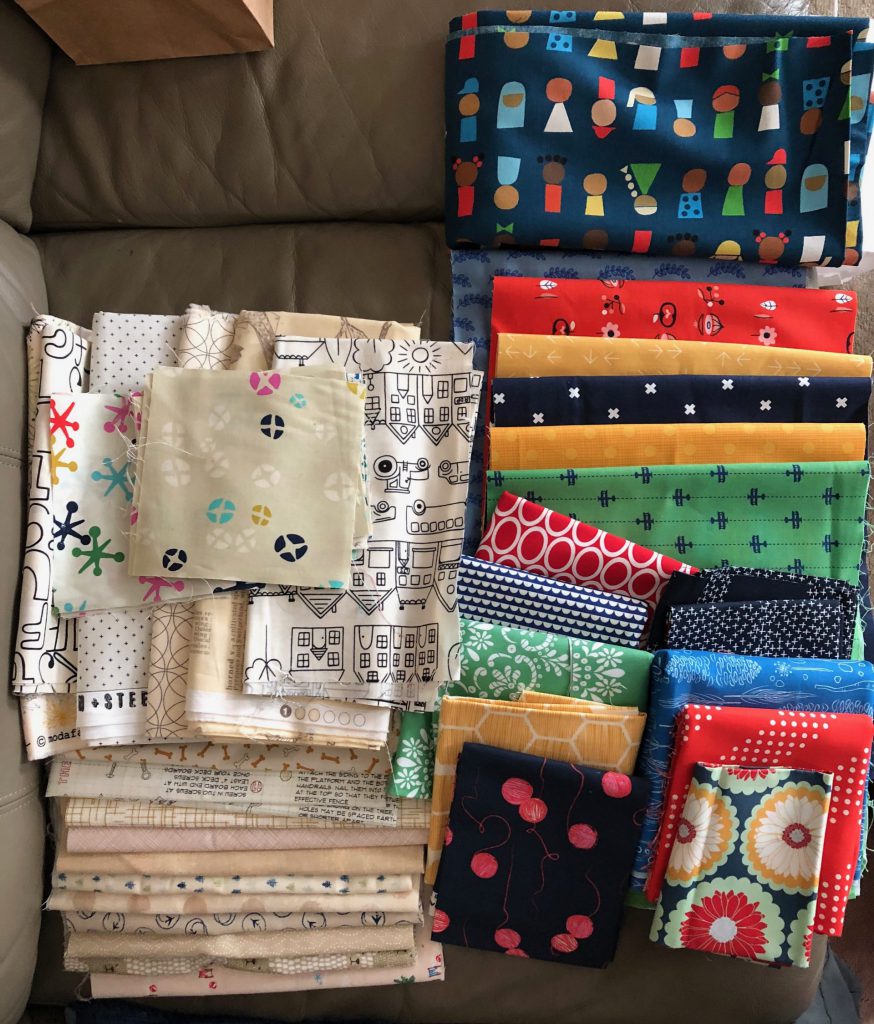 i don't have any in progress sewing photos, but i went with an economy block pattern. it highlights the fun little novelty fabrics in the middle, but still has a "color scheme" if you will. and then, it was on to basting.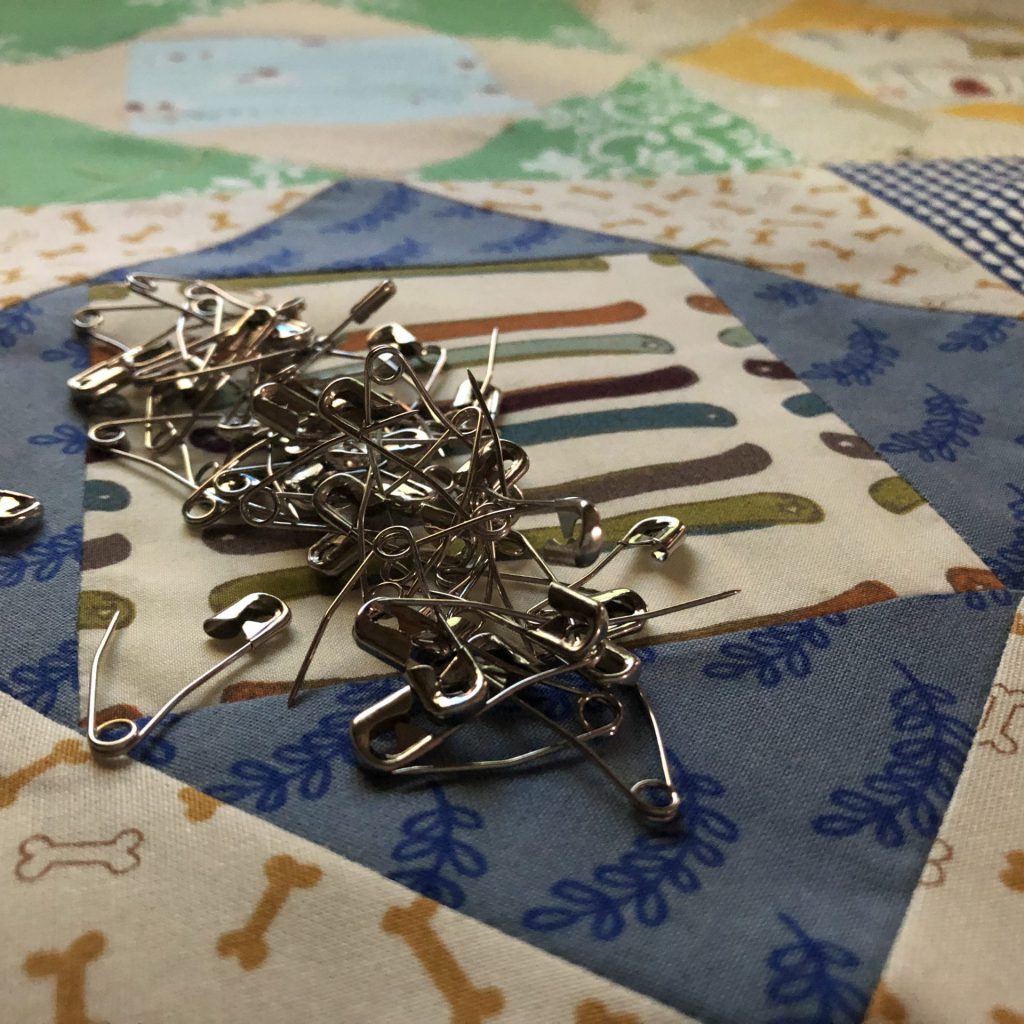 basting. always my favorite. i picked this golden yellow stripe fabric, which i thought was pretty perfect.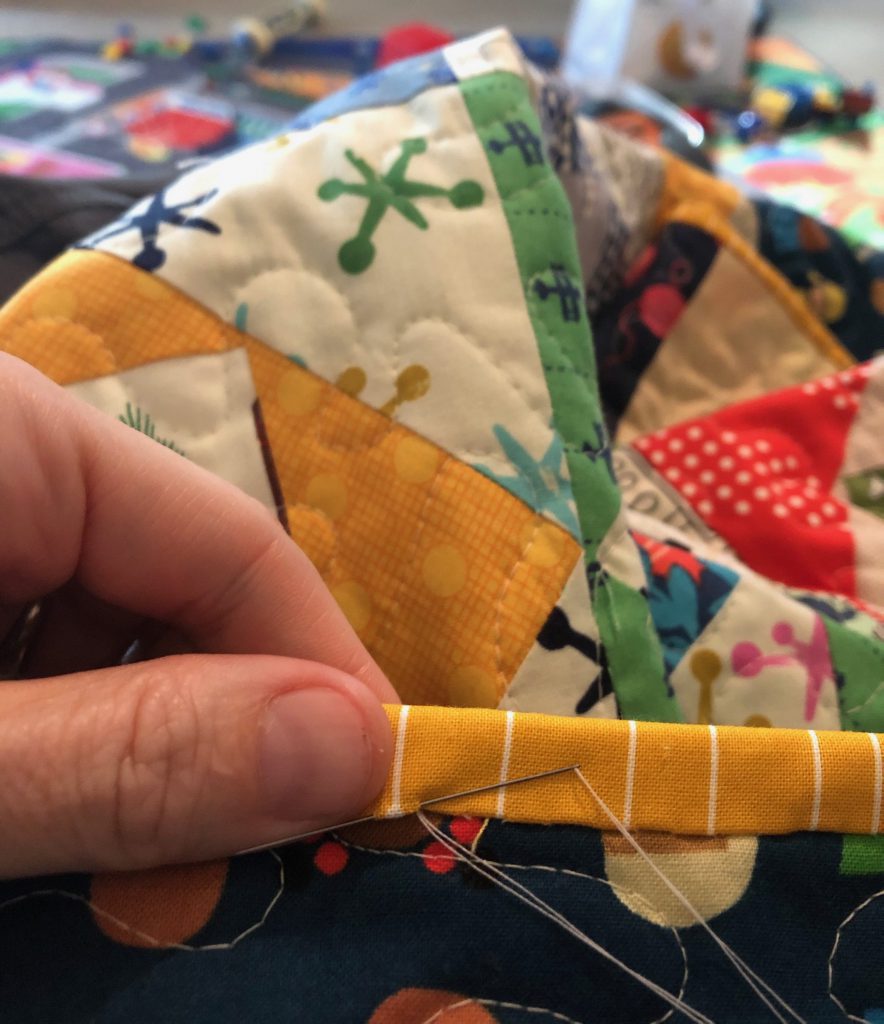 aaaaand. the final product. there's a few blocks that i didn't love the way they turned out. and a few cut off points. but mostly, i think it turned out exactly how i envisioned and nailed the vintage/cream/kids playing/little golden books thing.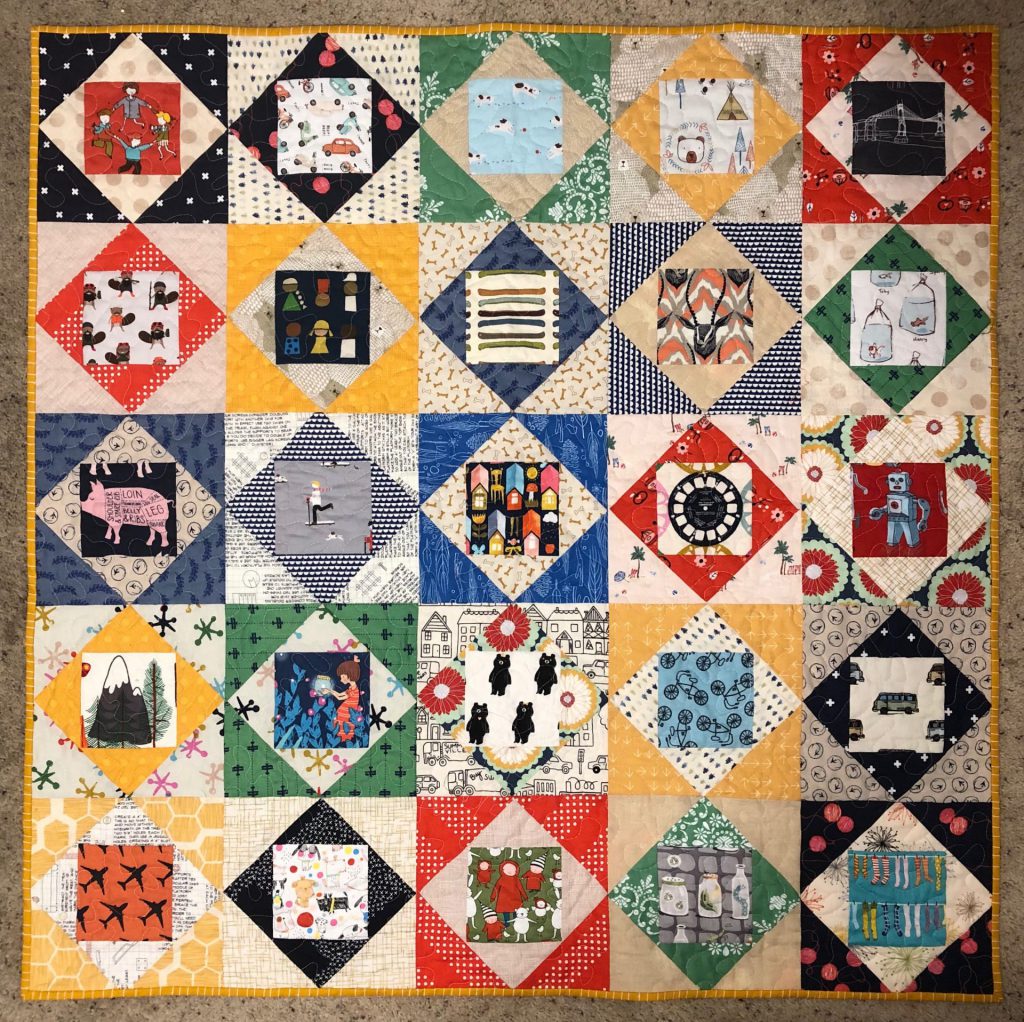 i pretty much love the backing fabric. it ties together the colors and totally reminds me of little people from the seventies. (which i may or may not have played with because i'm very old).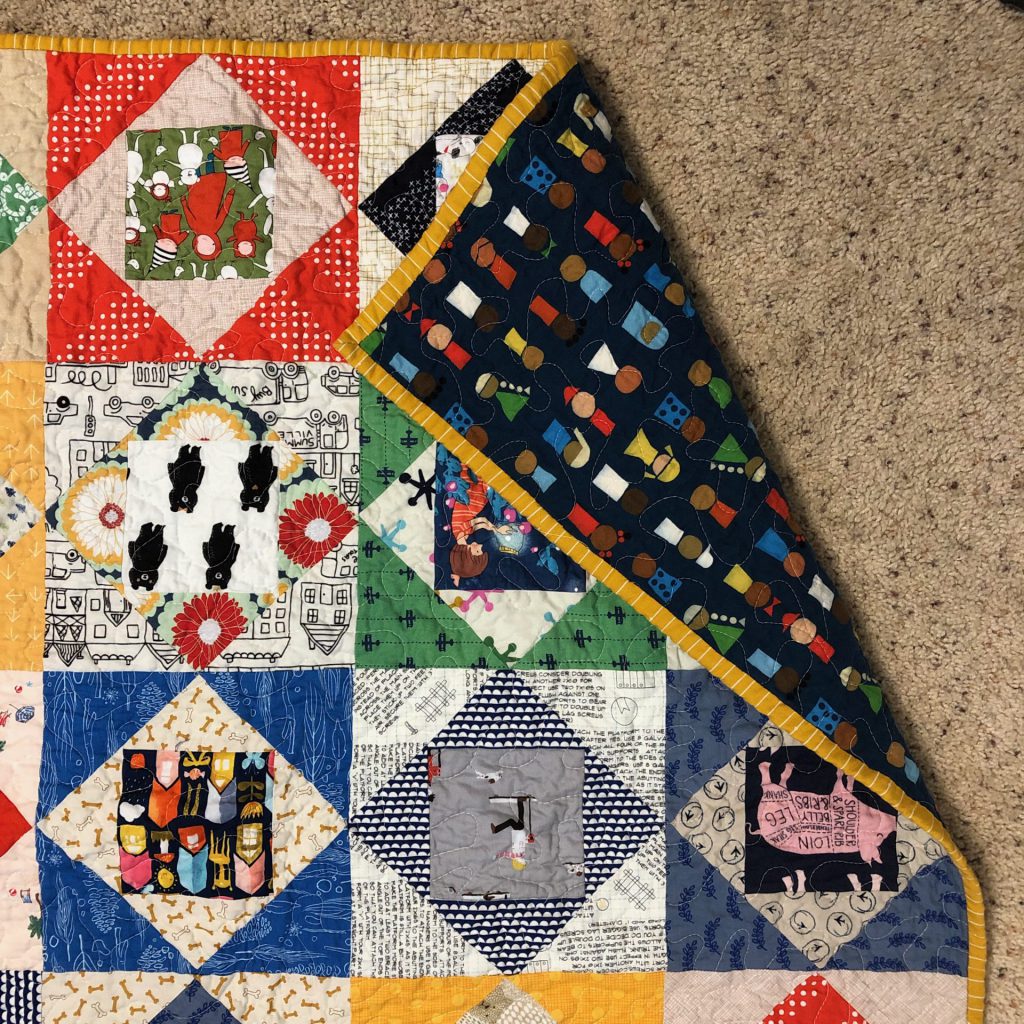 and, the obligatory folded up binding picture.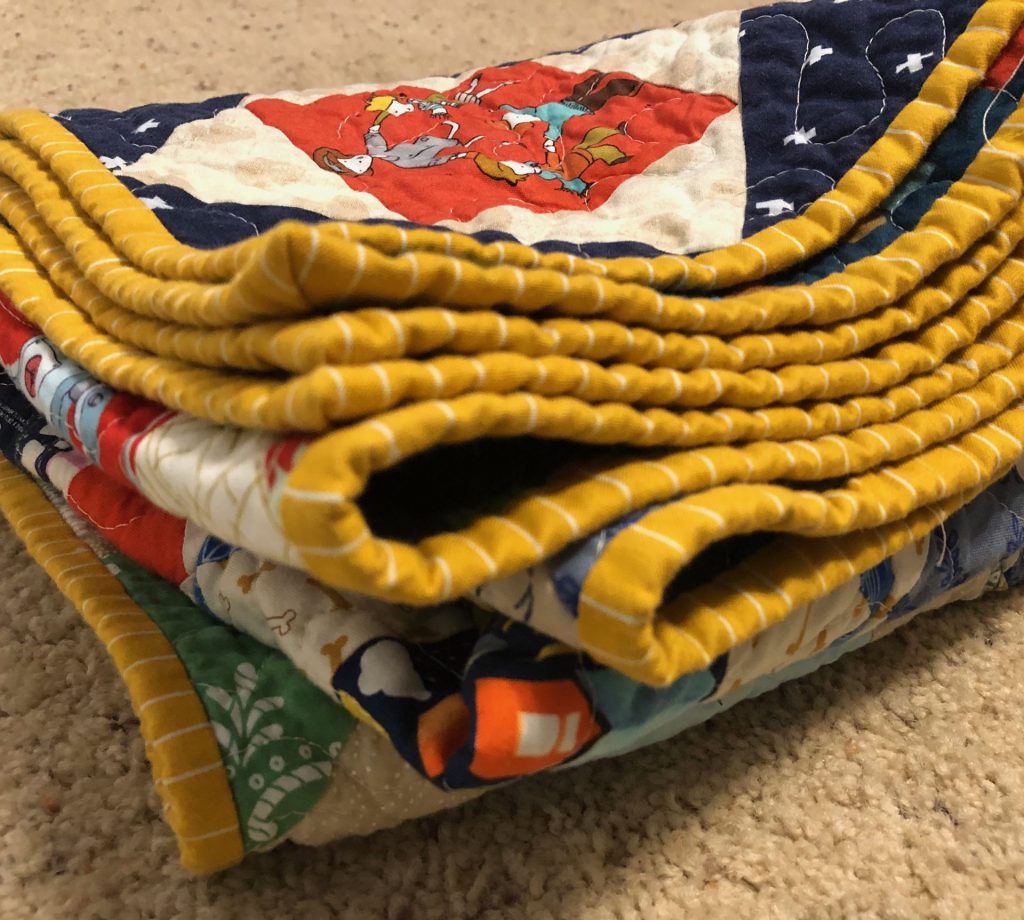 after a washing, i was a little disappointed that some of the blue backing muddled a few of the fabrics, but everyone in my life reassured me that it was mostly in my head. (i don't think it was). anyhooo. i enlisted the help of the worlds cutest quilt holder, to get a good outdoor light photo, before packing it off and sending it to the future granny.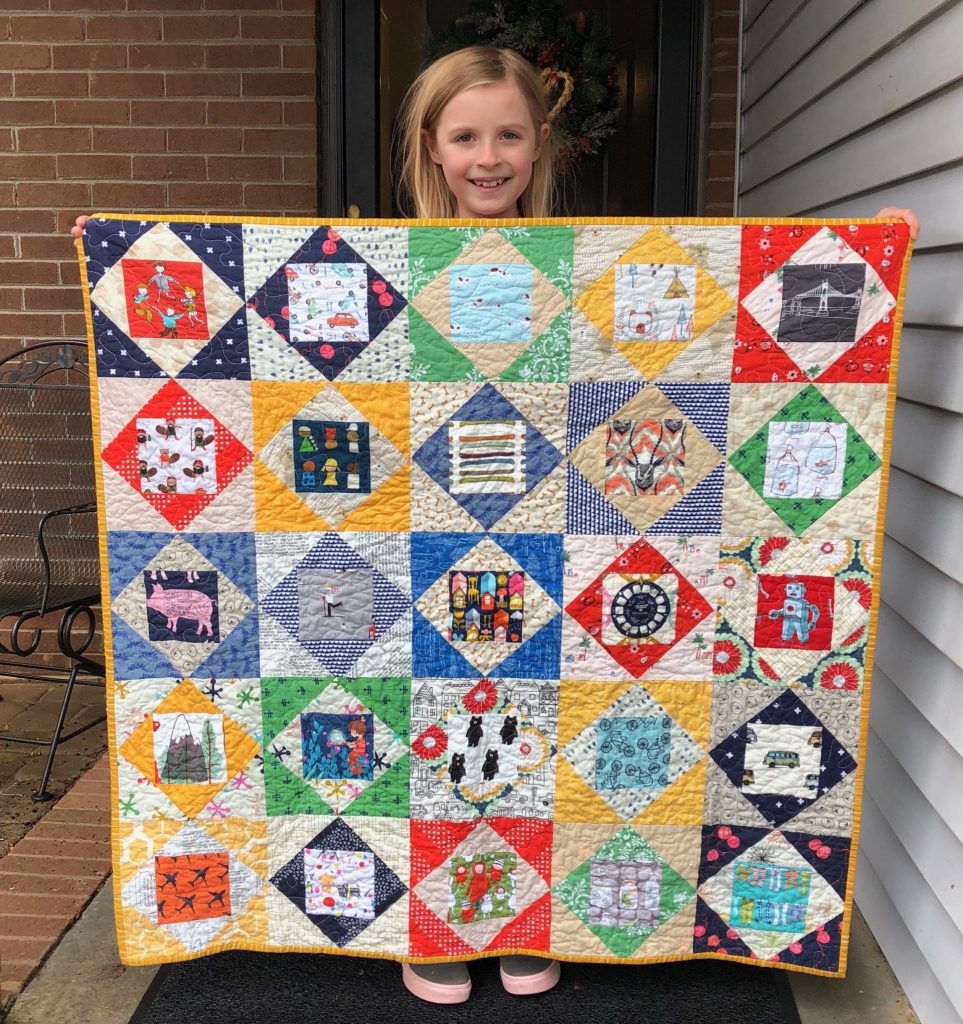 as best i can tell, she loves it…