december is always pretty exciting, obviously, because christmas. but we also get to have hazel's birthday. plus we had some friends at the campground with us. there was a surprise snow. a birthday party. and a bonus christmas party (the grandlidbom swedish christmas). anyhooooo… here's the parts of december i haven't already blogged about….
first of all. we had to do a bit of decorating to get into the christmas spirit. we didn't really want to mess with a tree, but derek had picked up this outdoor lighted cactus thing, so we made that our christmas tree. it's fitting. since we were supposed to be in the desert right now.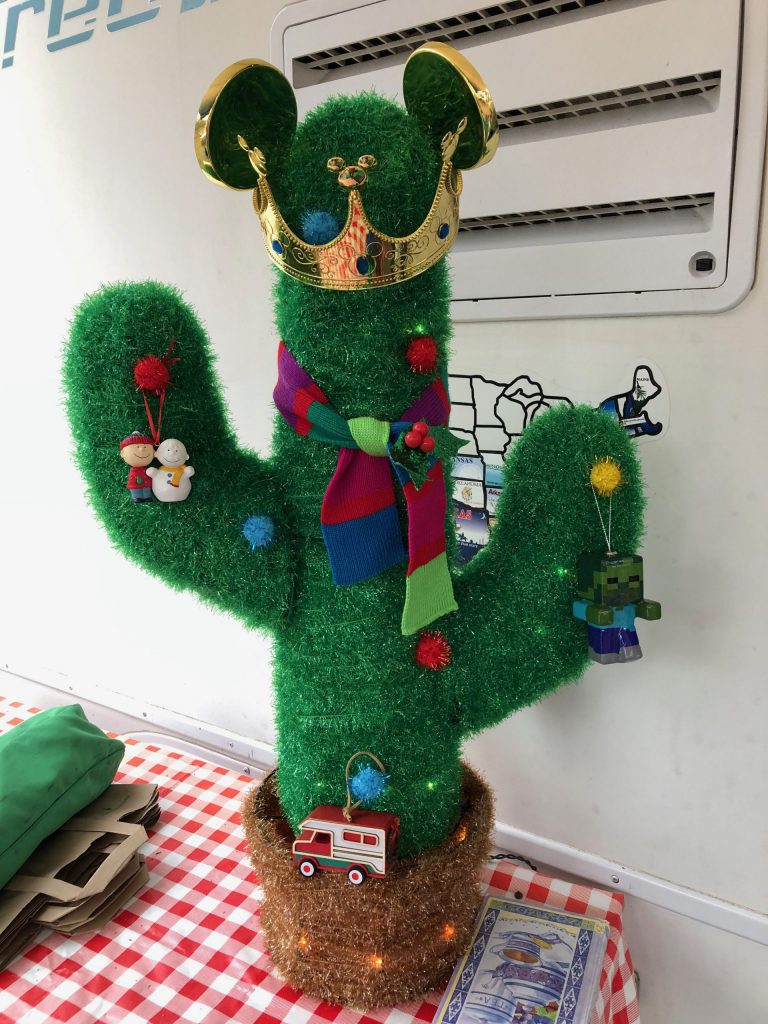 inside, we busted out the christmas mugs and i hung the stockings by the window/couch/kitchen/bed with care. i also put the christmas tree and ugly christmas sweater pillow covers i made a few years back on the pillows. and dug out a christmas quilt from the old life.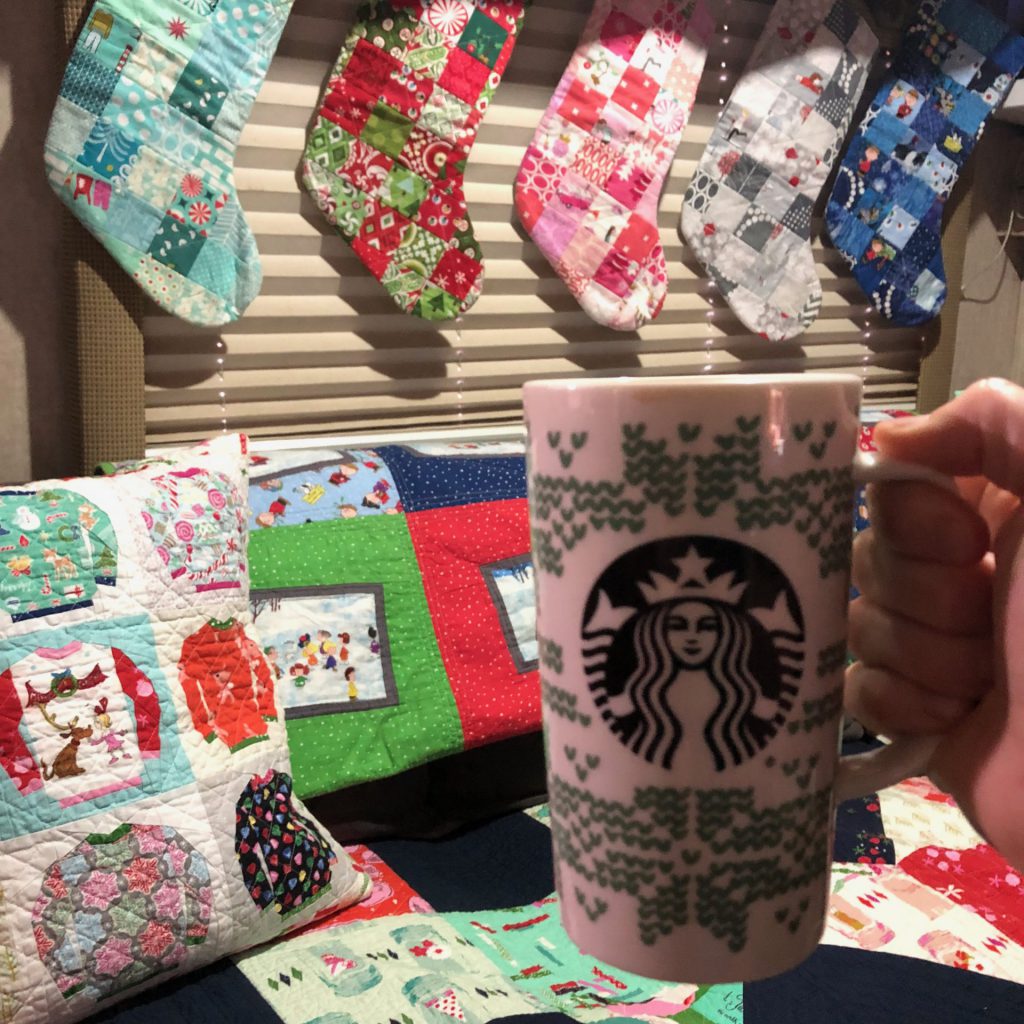 i pretty much derailed from my diet for the entire month of december, making it a good opportunity to try out some cupcakes from a new shop, opened recently by a winner the food network cupcake wars. i won't lie. we weren't super impressed. but it was late in the day, so that meant the cupcakes had been sitting out in the case for awhile.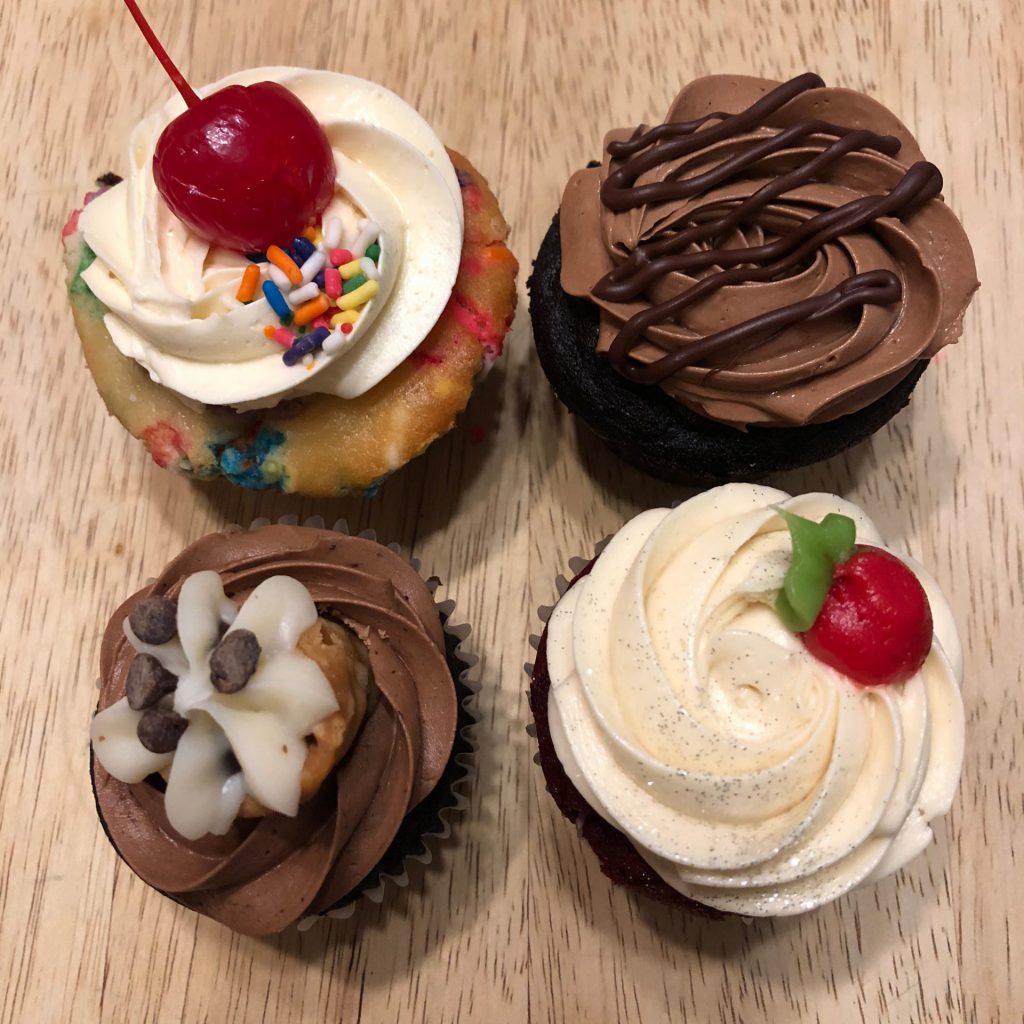 i've also had the chance to do quite a bit of shopping at megathrift, my favorite thrifting establishment. anna loves clothes and was happy to help me shop and model some of our findings.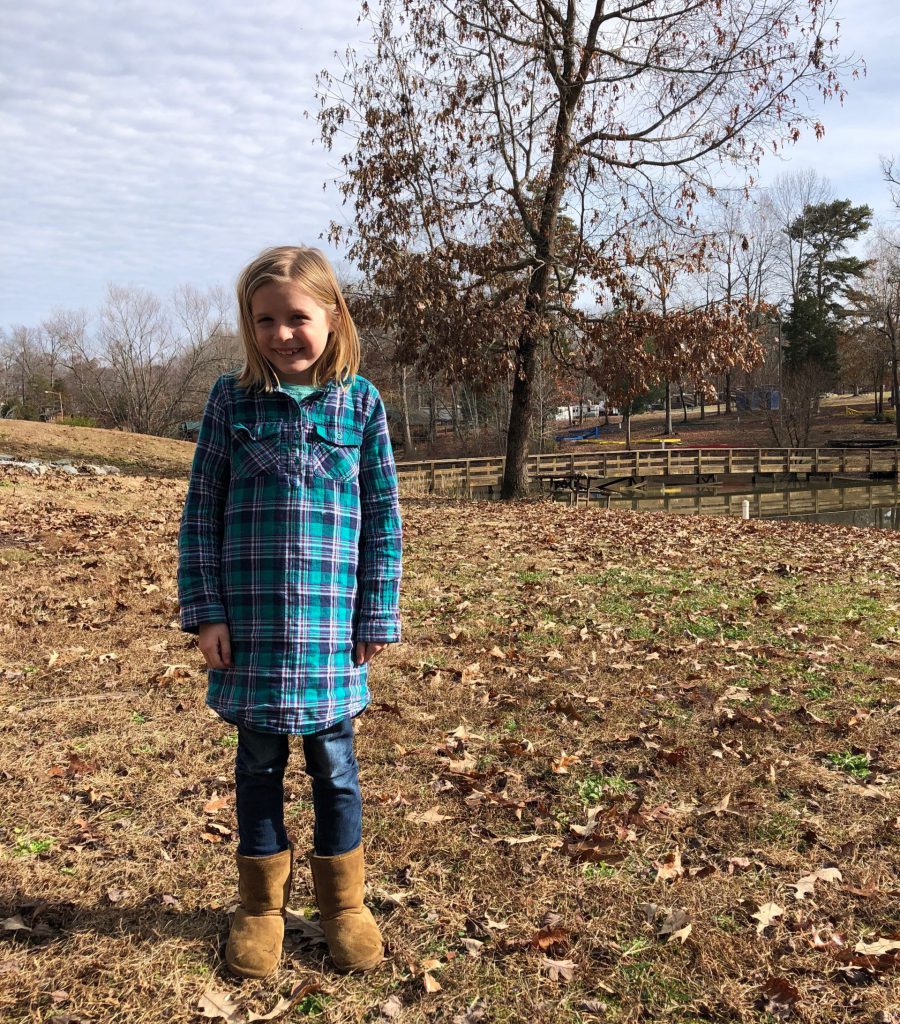 this kid doesn't care about clothes or fashion, unless by fashion you mean wearing an old mask from a birthday party whenever the chance arises.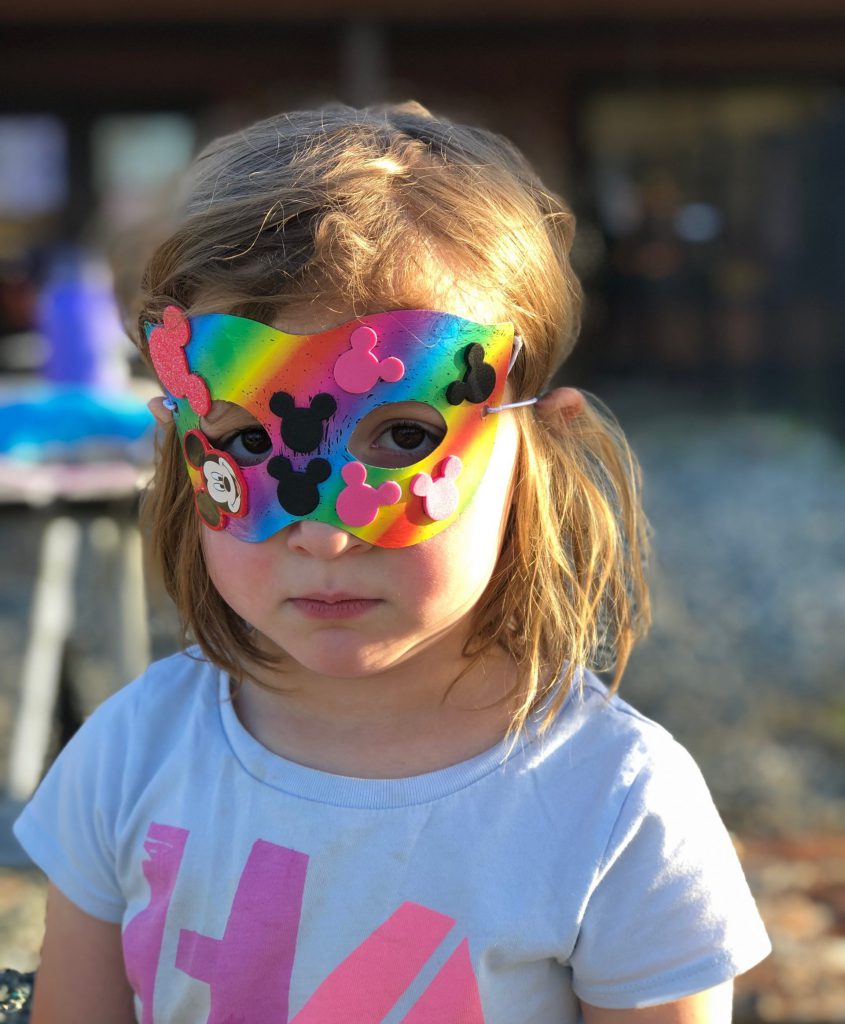 we've had lots of nights, bundled up around the campfire. this time, i think we are waiting for friends to arrive to celebrate hazel's birthday.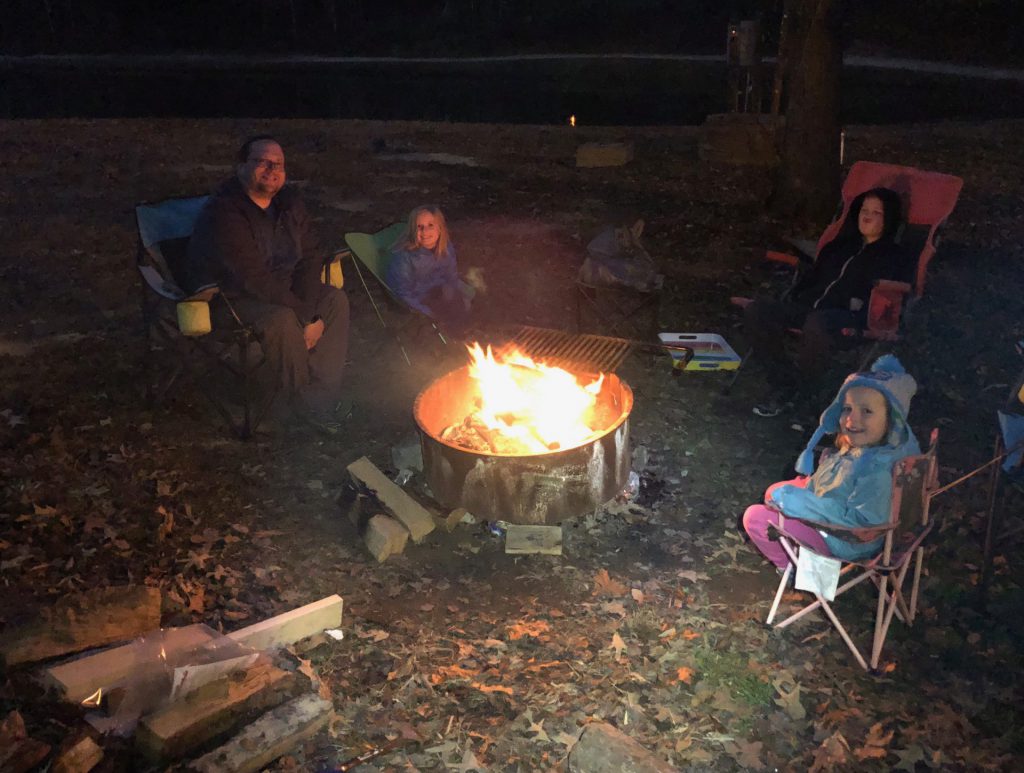 it's been super cold and sometimes rainy (and sometimes snowy) and just generally blah, so we've been inside. a. lot. thankfully, a birthday gift from the campground friends gave us an extra activity to do when bored. a giant paw patrol coloring book and some crayons for the win. (hazel prefers mixed media, so the markers were needed as well).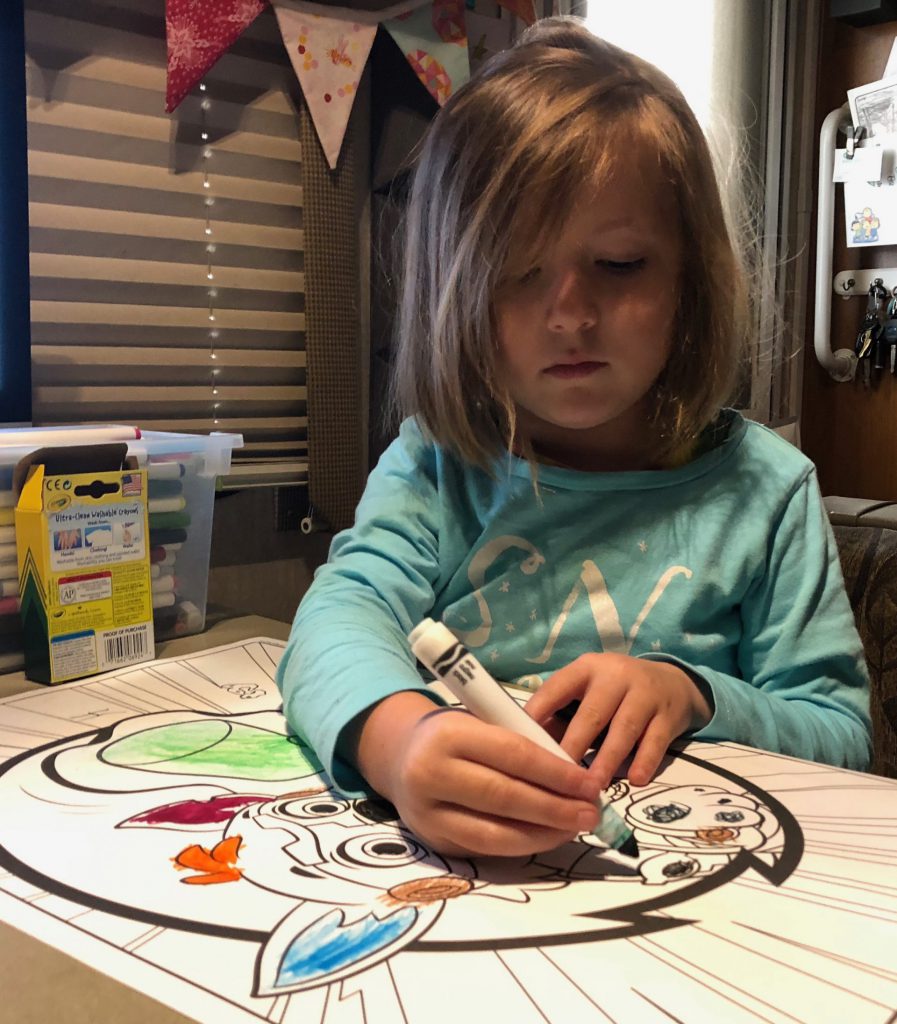 we've tried to schedule lots of playdates to catch up with old friends, and it's been hard because its a busy time of year, but we got worked in by my old pal amanda and her posse of kiddos. there was a bit of excitement when her goats escaped and came into the warmth of the house. who could blame them?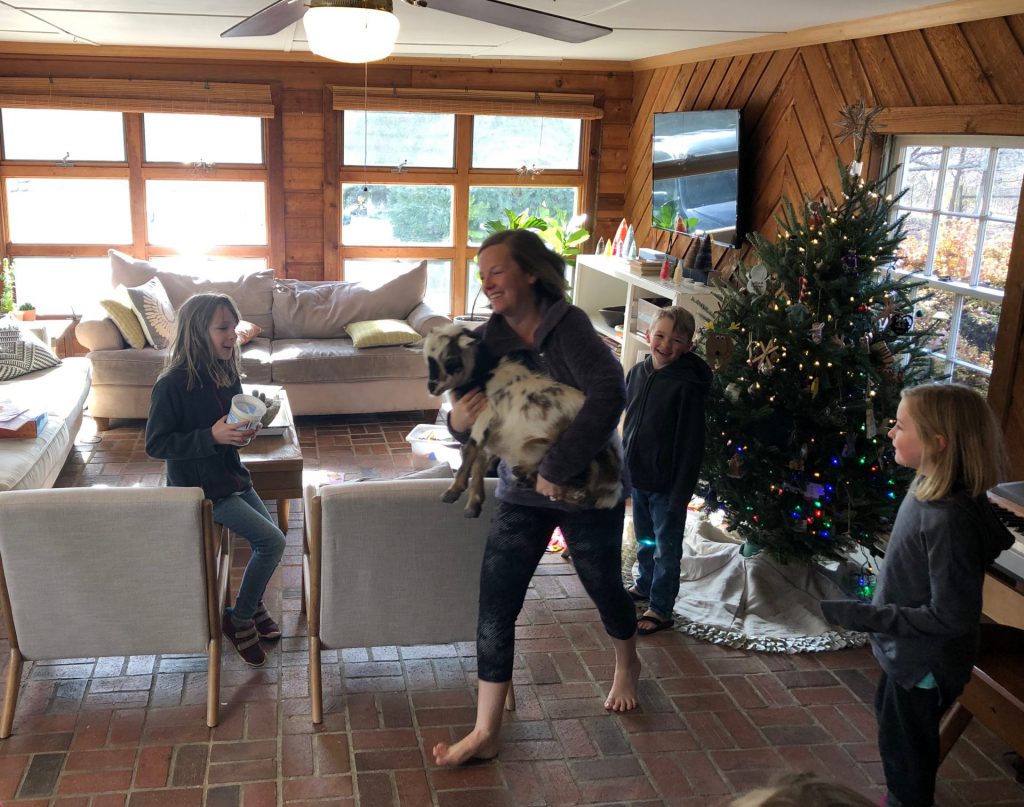 there's also been like nine billion appointments. doctors. dentists. etc. anna's checkup showed that she was just fine. in the 70th percentile for height. and like 15th for weight. and 1st for height to weight ratio. i don't know where she gets it from. but she's cute so i'll keep her scrawny little stick figure around.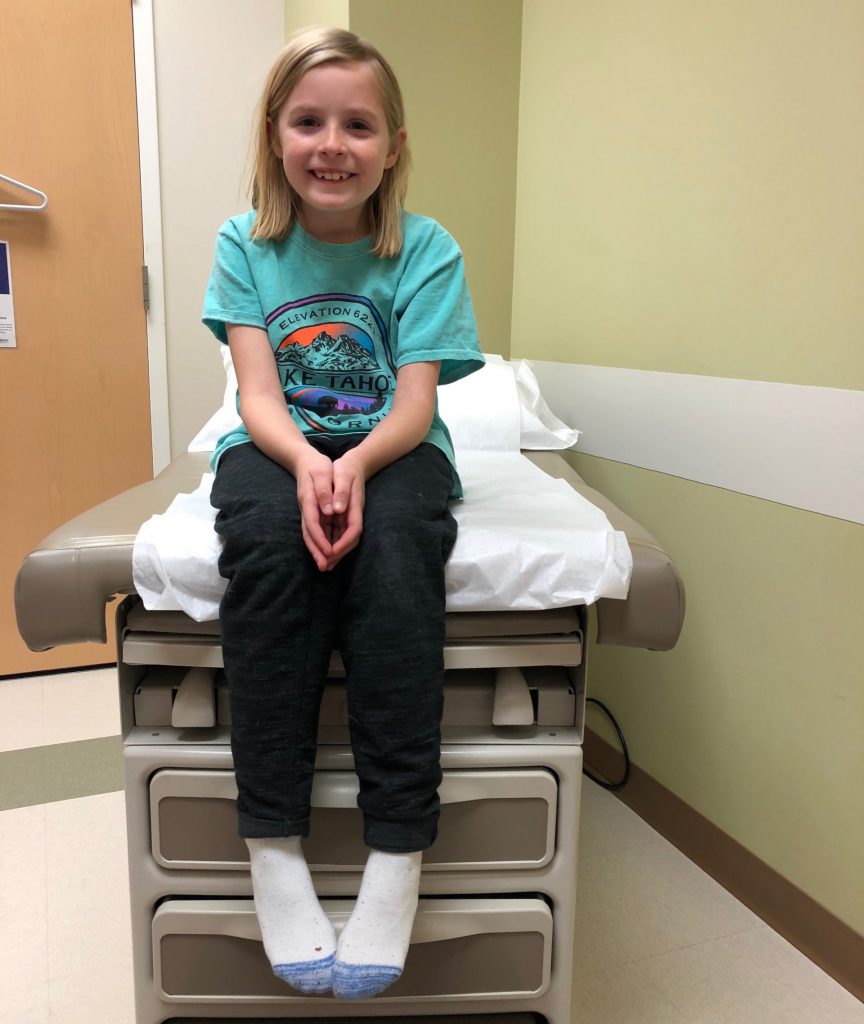 more campfire shenanigans.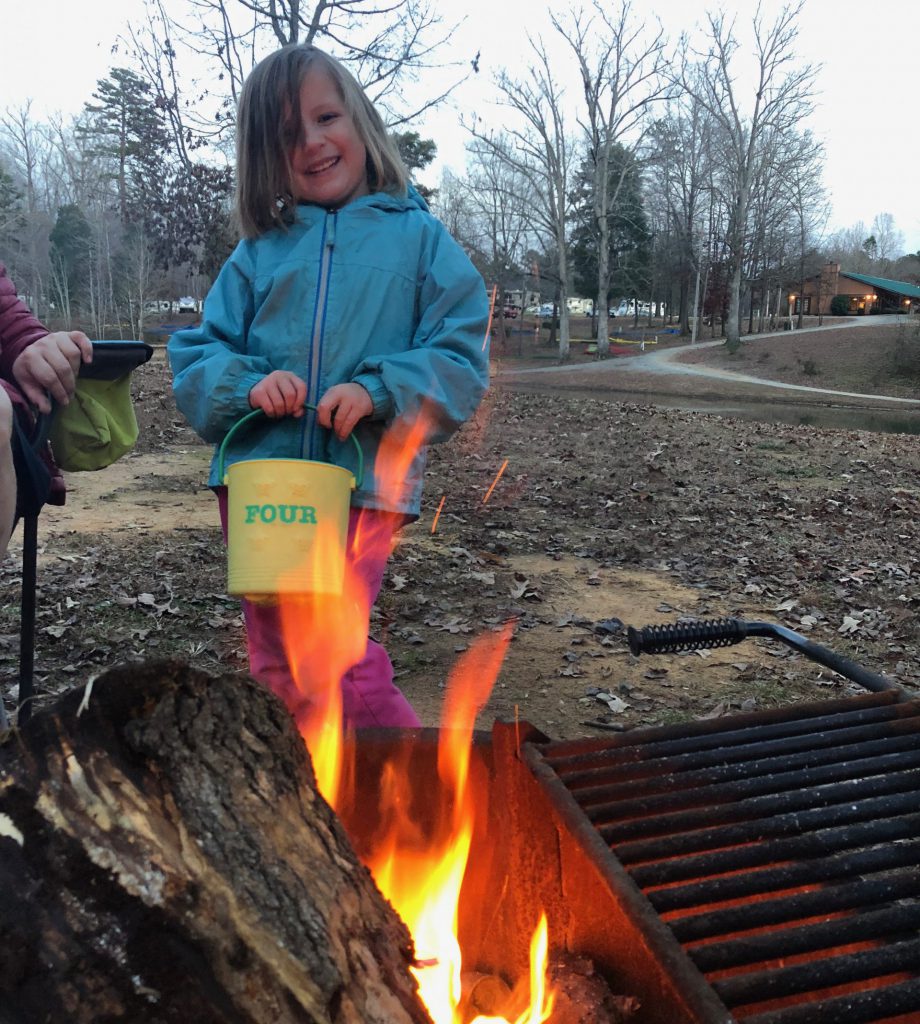 hazel continues to become quite a little artist. here's a recent bit of minecraft themed artwork.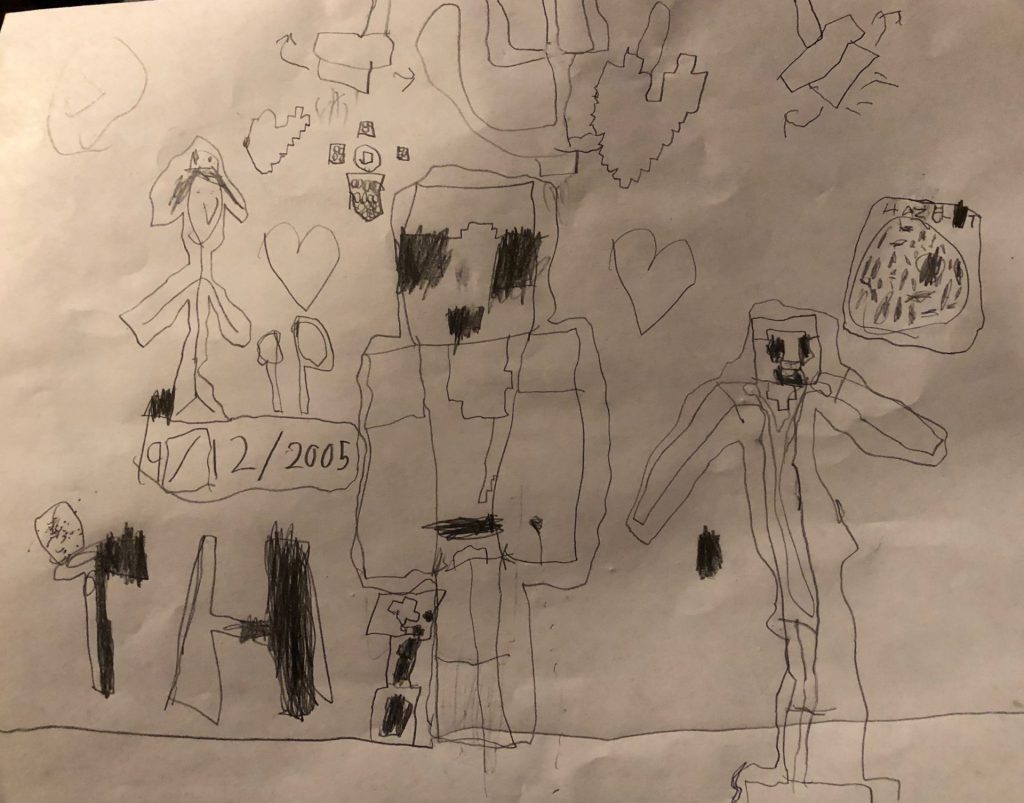 after several weeks of having our good road trip friends around, it was finally time for them to depart. we were bummed, but such is the life of nomad families. we assembled for one last photo op (and a bit of rough housing and frolicking, obviously). later, when we saw their empty campsite, it was sad.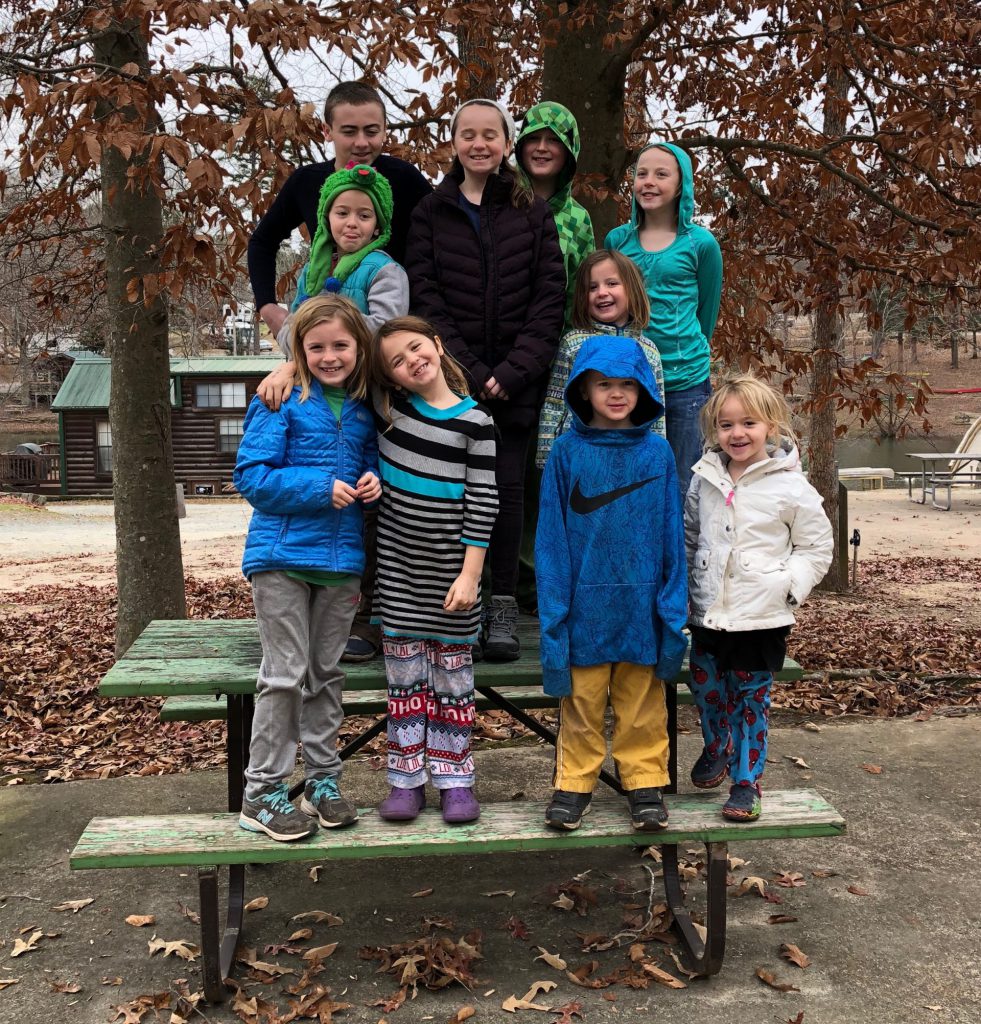 but it was good that they got on the road when they did. because then the snows came. like pretty legit snows for north carolina. and it was all anyone could talk about. or post about. or have news about. snow snow snow. the kids were pretty excited to awaken to it, so i guess i should be happy for them or something.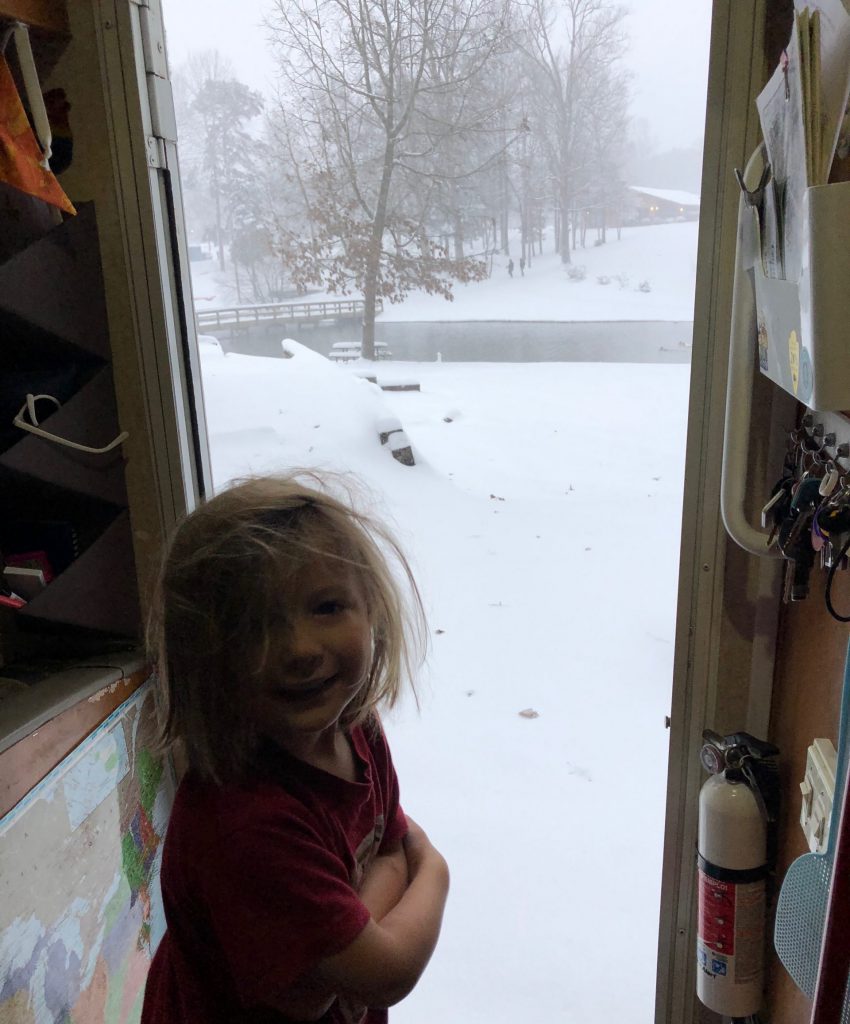 the bright white snow made the jamboree look even more dingy and dirty.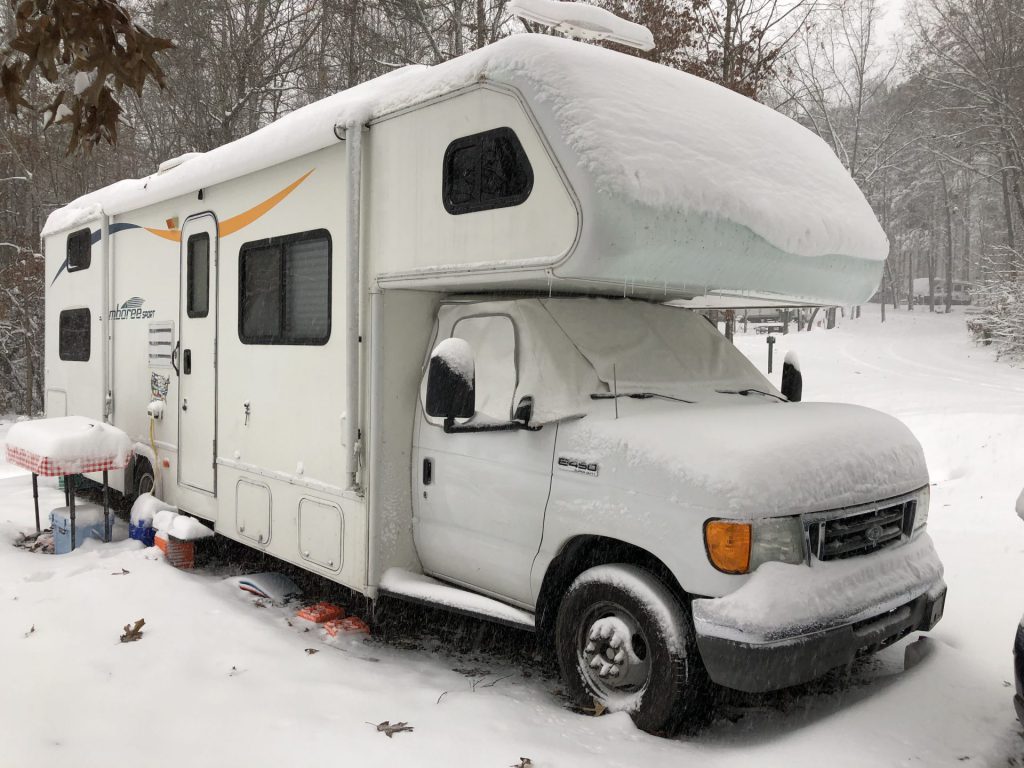 we put on all of the layers of clothes and headed out for optimum snow enjoyment.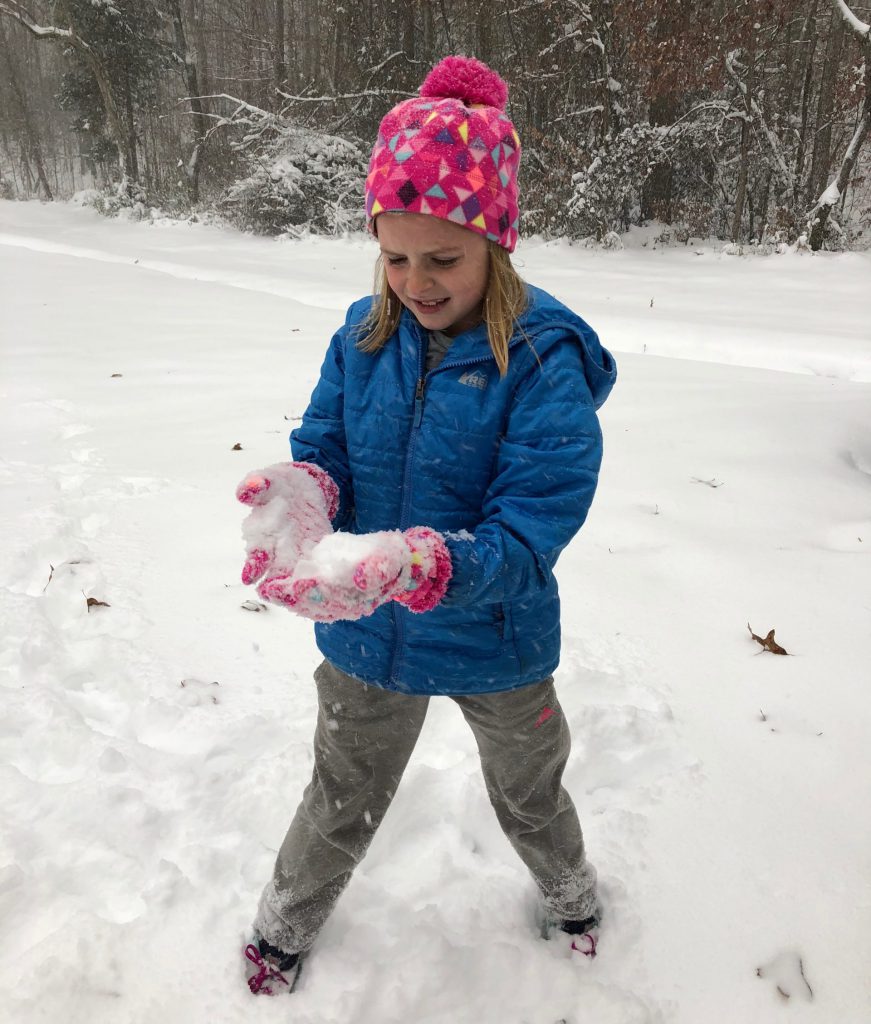 it was good snow. packing snow.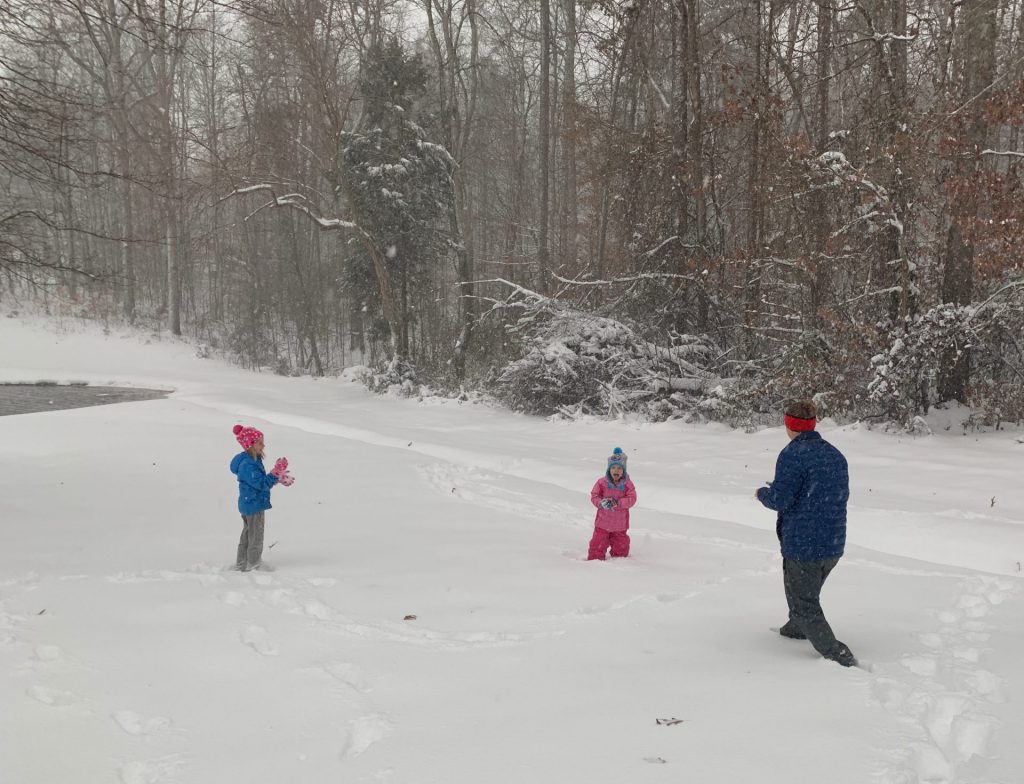 hazel's favorite activity is catching snow on her tongue.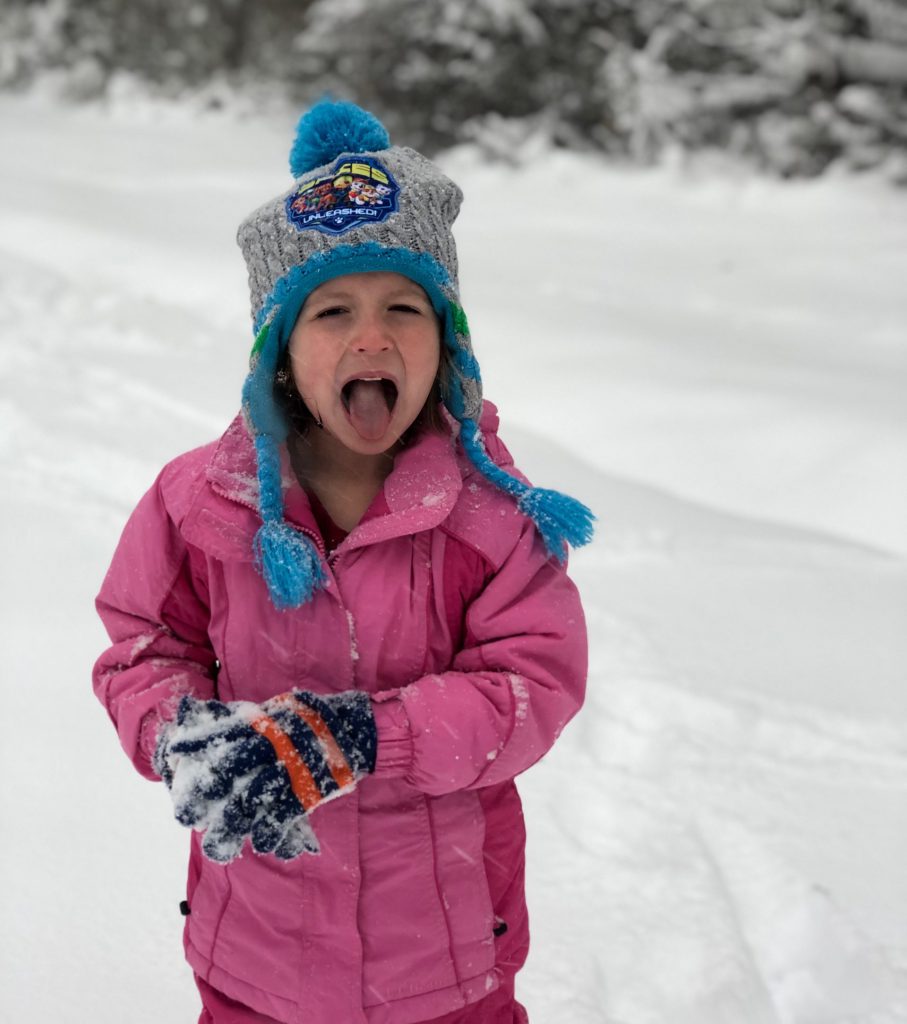 isaac's favorite activity was making snowballs.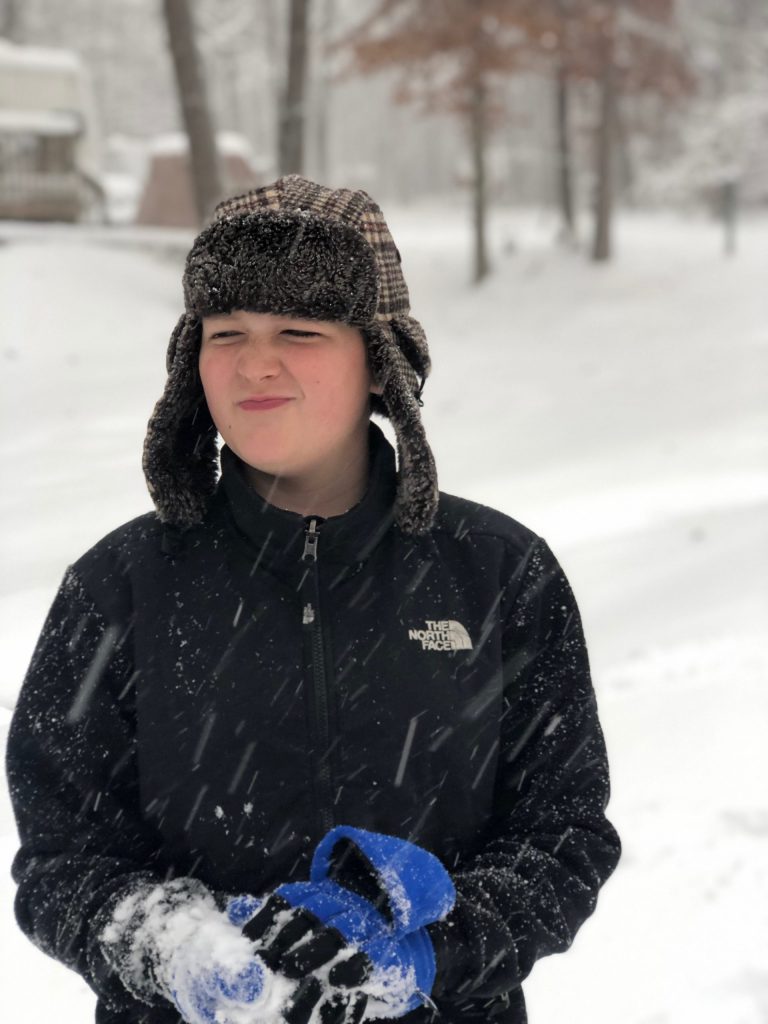 and throwing them at sisters and moms relentlessly.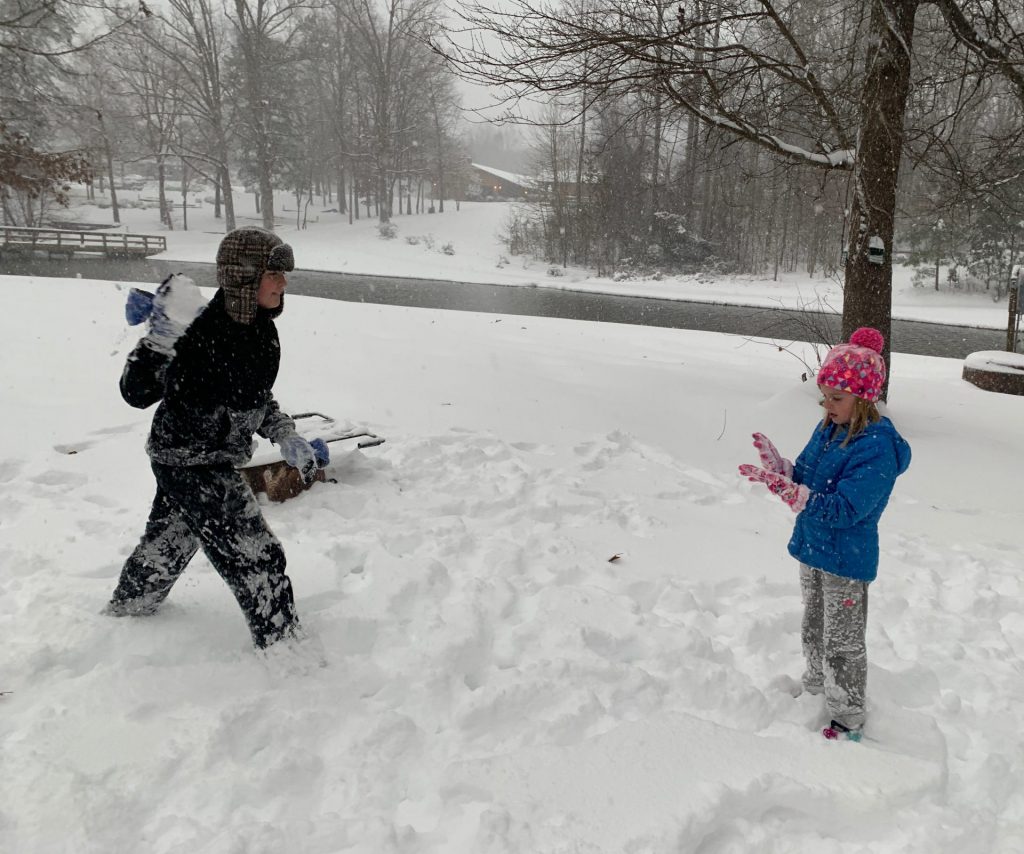 we didn't last long on each round. we aren't properly equipped (no one has boots, and only hazel had a snowsuit that we had in storage). the kids got very cold and very wet. and we obviously also don't have room to hang things to dry in the tiny camper, so we just kept putting on new clothes for each round. on one round (for which i was not a participant), derek helped the kids make a snowman.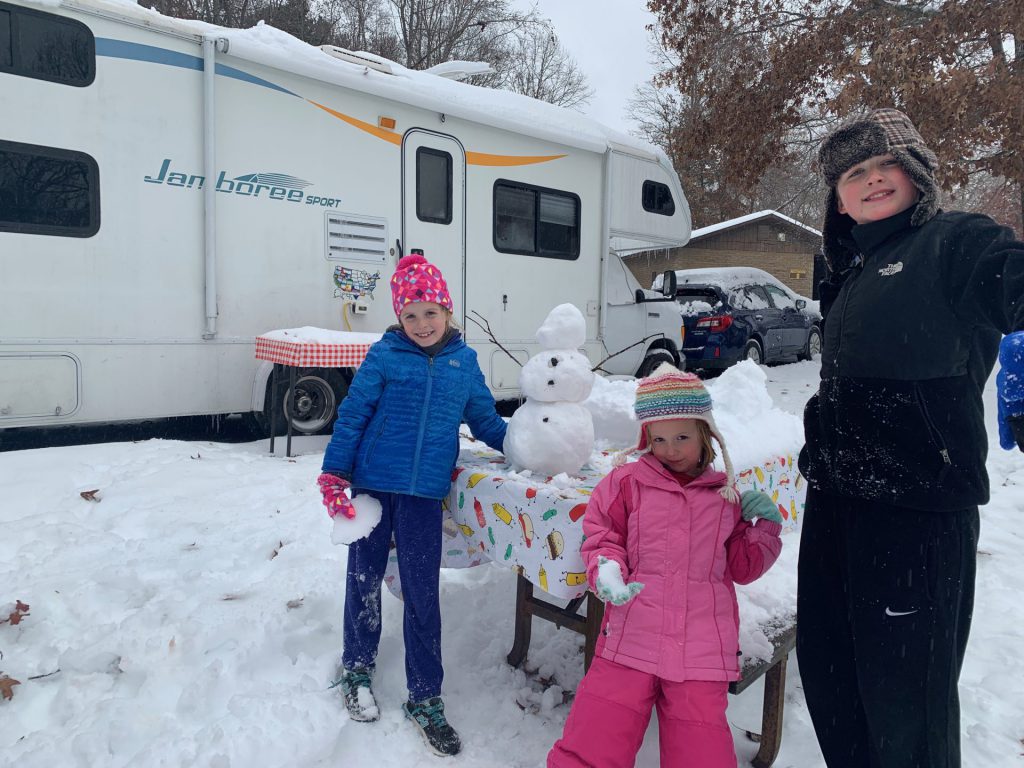 anyhoooo. the snow kept us trapped in the camper/campground for a few days. so, we pulled out all the stops. art is obviously always a good go-to for the girls.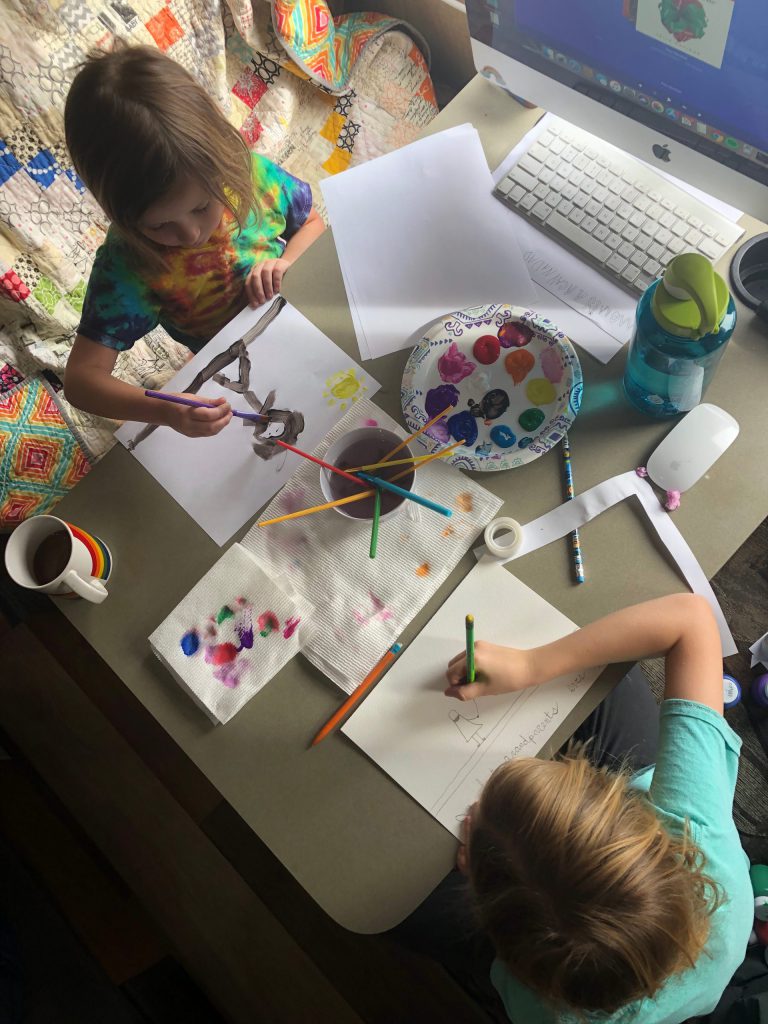 but then sometimes this happens.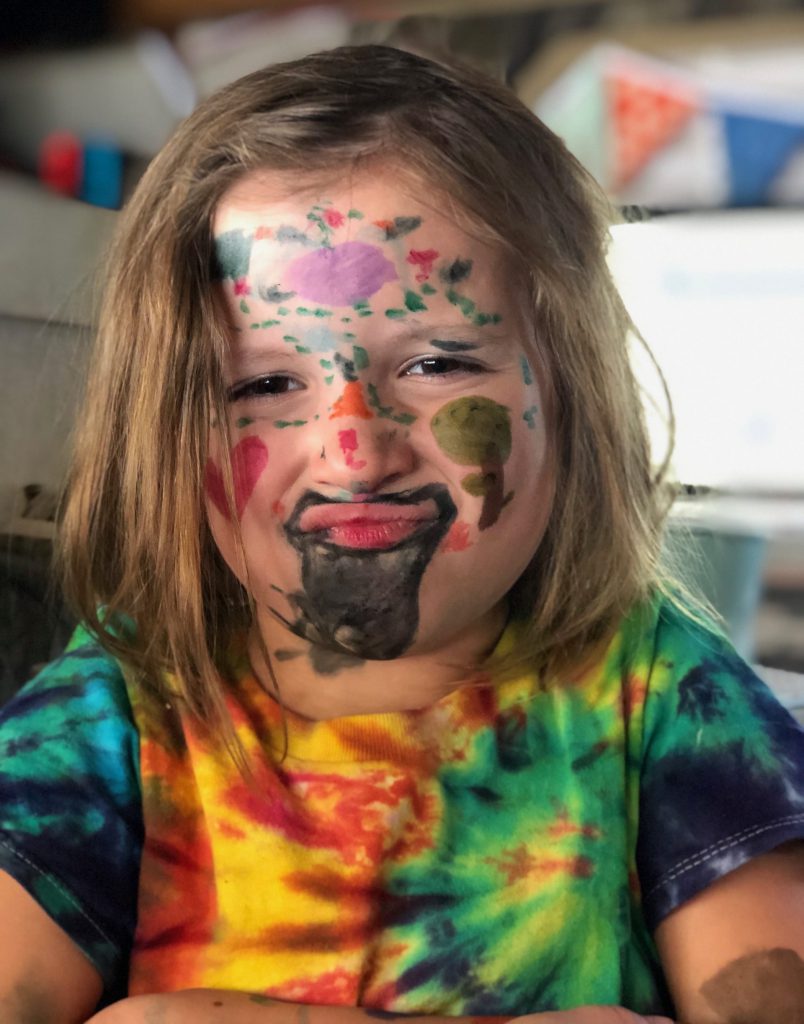 finally. after a few days, we escaped and headed to derek's parents house. a package had arrived for hazel's birthday from my mom, containing a rapunzel dress, so she quickly transformed herself into a rapunzel of sorts. you know, except for the long blond hair. oh, and the marker remnants on her face.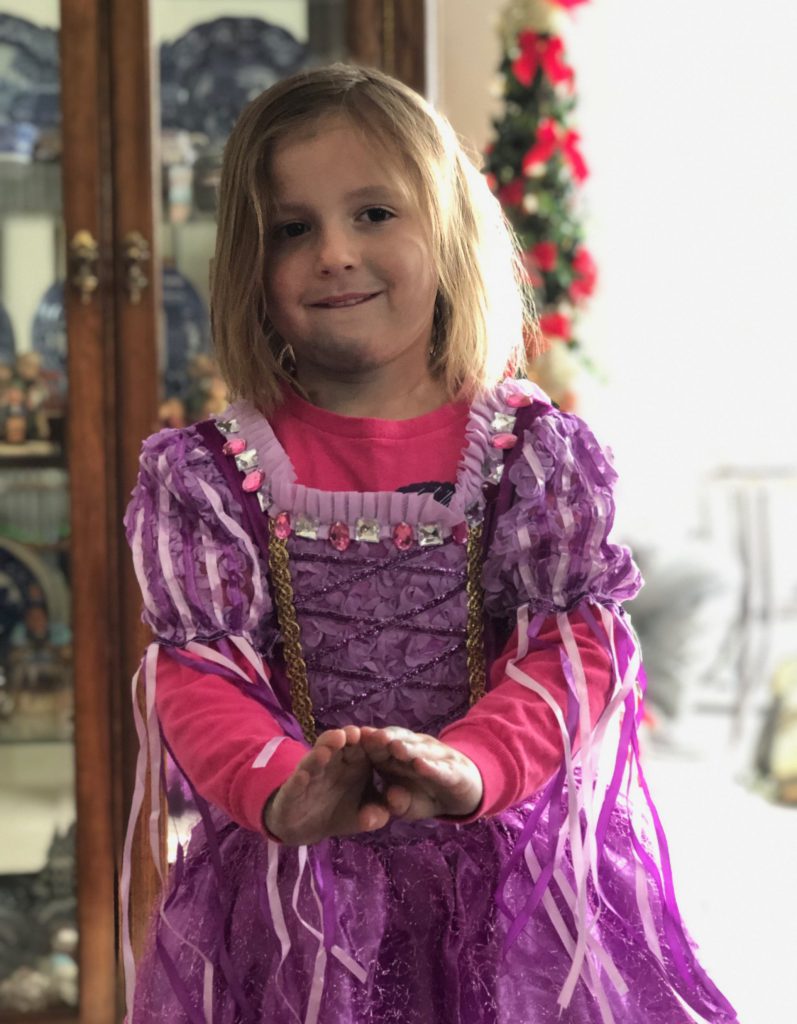 later, we met up with the barriers for dinner, because isaac and their younger daughter need to be in controlled environments, for a limited amount of time, or else chaos ensues. so, in a public space, for one-ish hours, we had a delightul and appropriate amount of fun. ps. it was marios. a lidkid fave.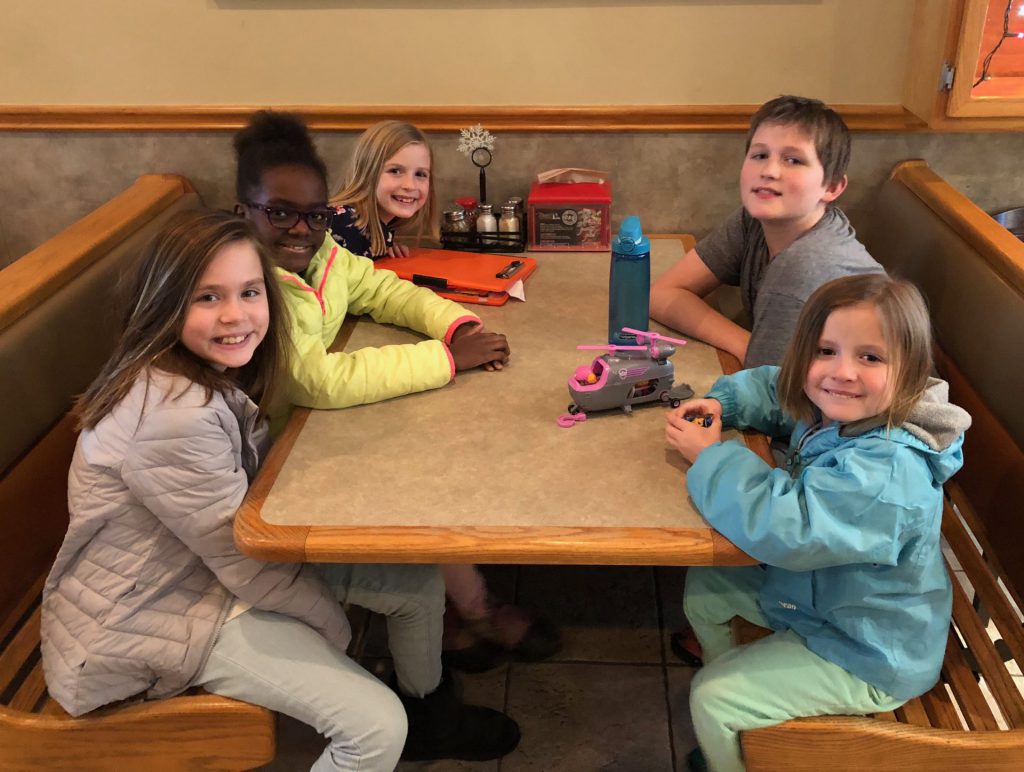 i managed to squeeze in a quick breakfast with this busy lady. seriously. she fit me into a little block between the gym and a funeral. we made the most of it, chatting and feasting on delicious breakfasts. (i was trying to get back on keto, thus my sad looking omelette).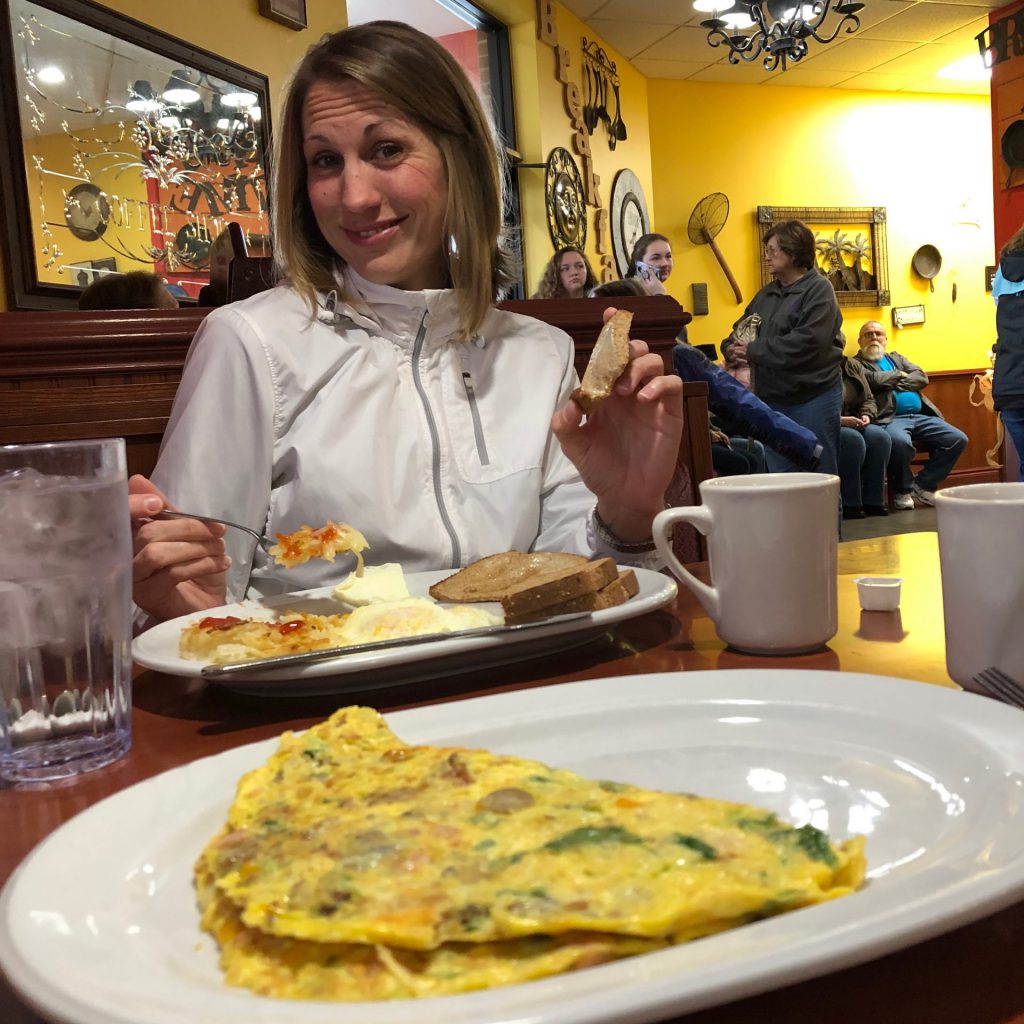 after that saturday morning breakfast, we were off to the grandlidboms for "swedish christmas". derek's dad descends from sweden, so his fam used to have a traditional swedish meal to celebrate. we used to do more of that, but it's evolved into a few swedish items and some other more american options for picky eaters. but we still call it swedish christmas. we arrived early, so the girls could help cook and bake.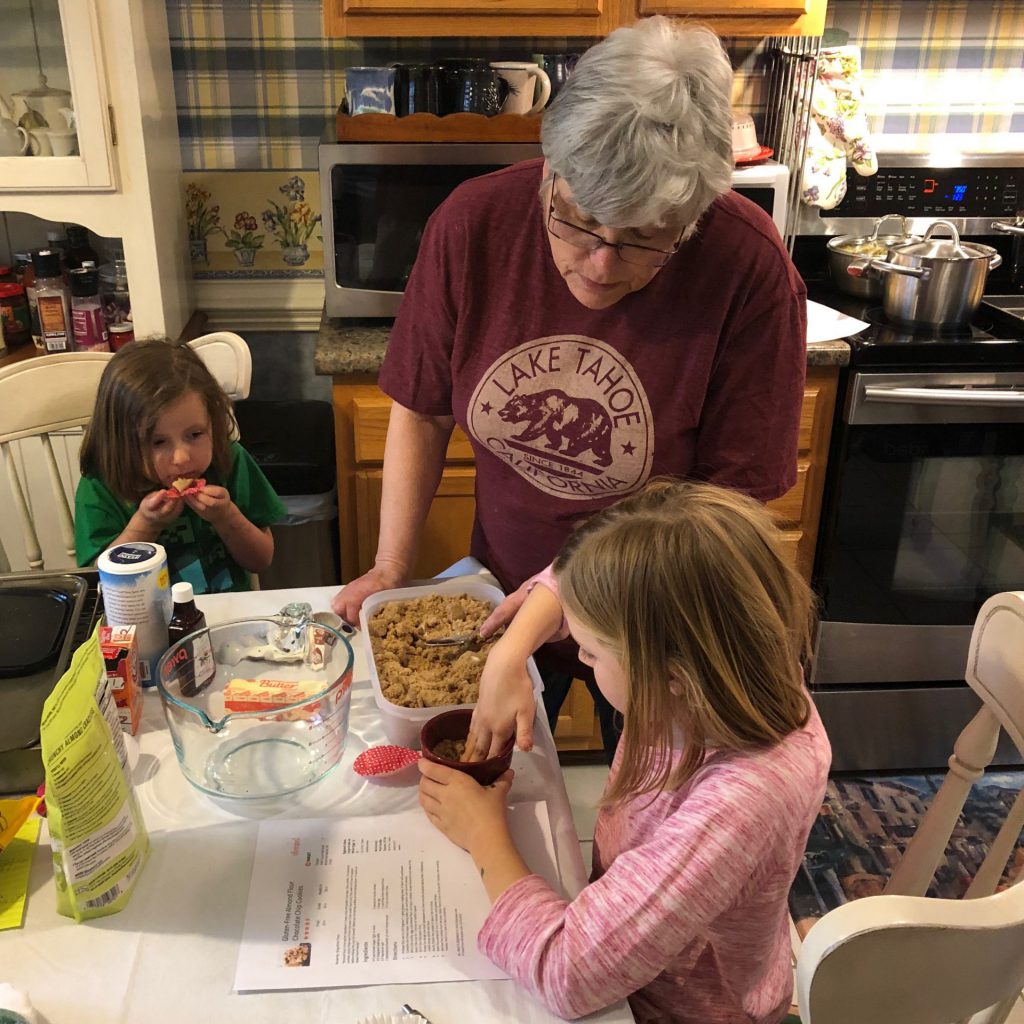 in an effort to stay keto, i made up a few items, including these shortbread cookies that weren't all that bad.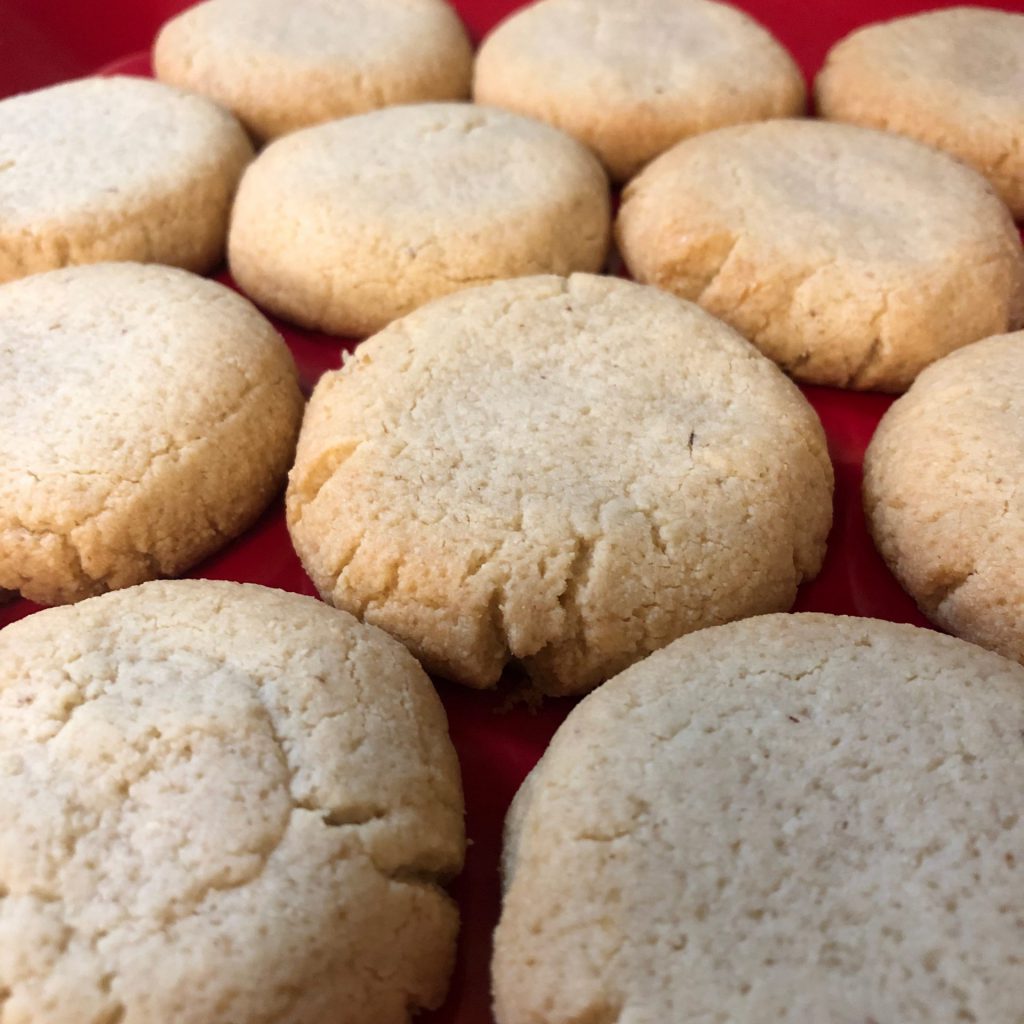 derek picked up a few delicious keto friendly items, and i avoided the carby stuff and i think managed pretty well, even if i probably ate 3x as many calories as i needed.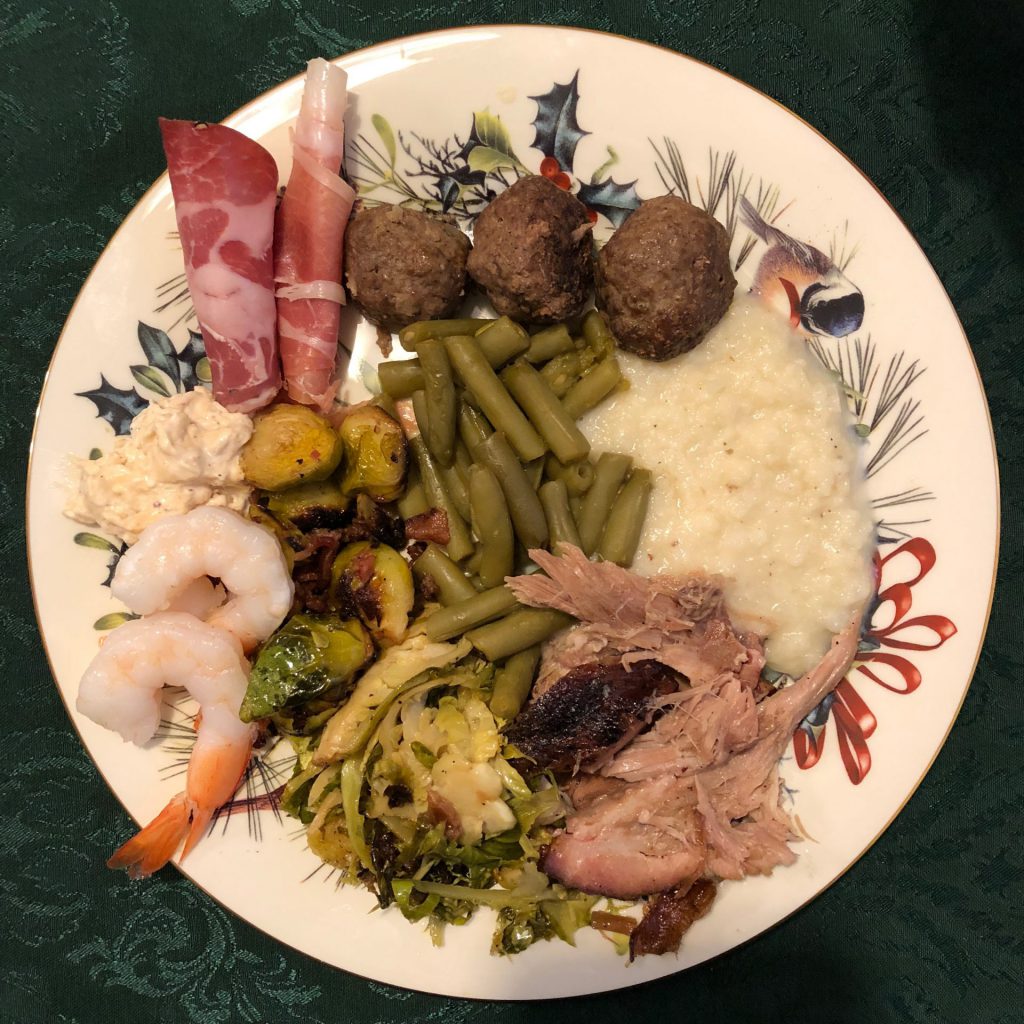 the next day, anna was united with her old flame from kindergarten, at his 9th birthday party at the trampoline park. they didn't speak a single word to each other the entire time and it was totally awkward, but they agreed to a photo together, for old time's sake.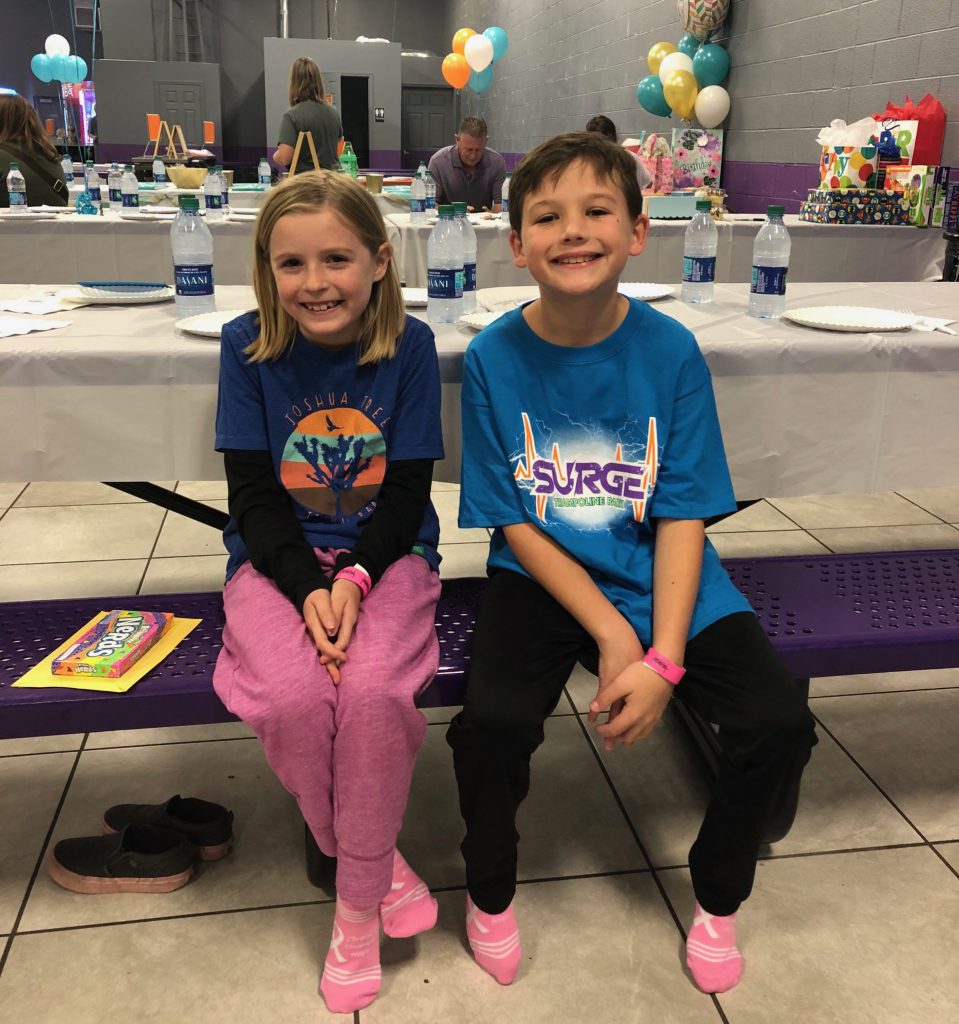 at least there was lots of fun stuff to do, making the awkwardness slightly less awkward. also. anna requires me to be within 20 feet of her at all times, so i couldn't even chat with maddux's mom while the kids ran off to play. it's an unfortunate side-effect of our tiny living, always changing places lifestyle.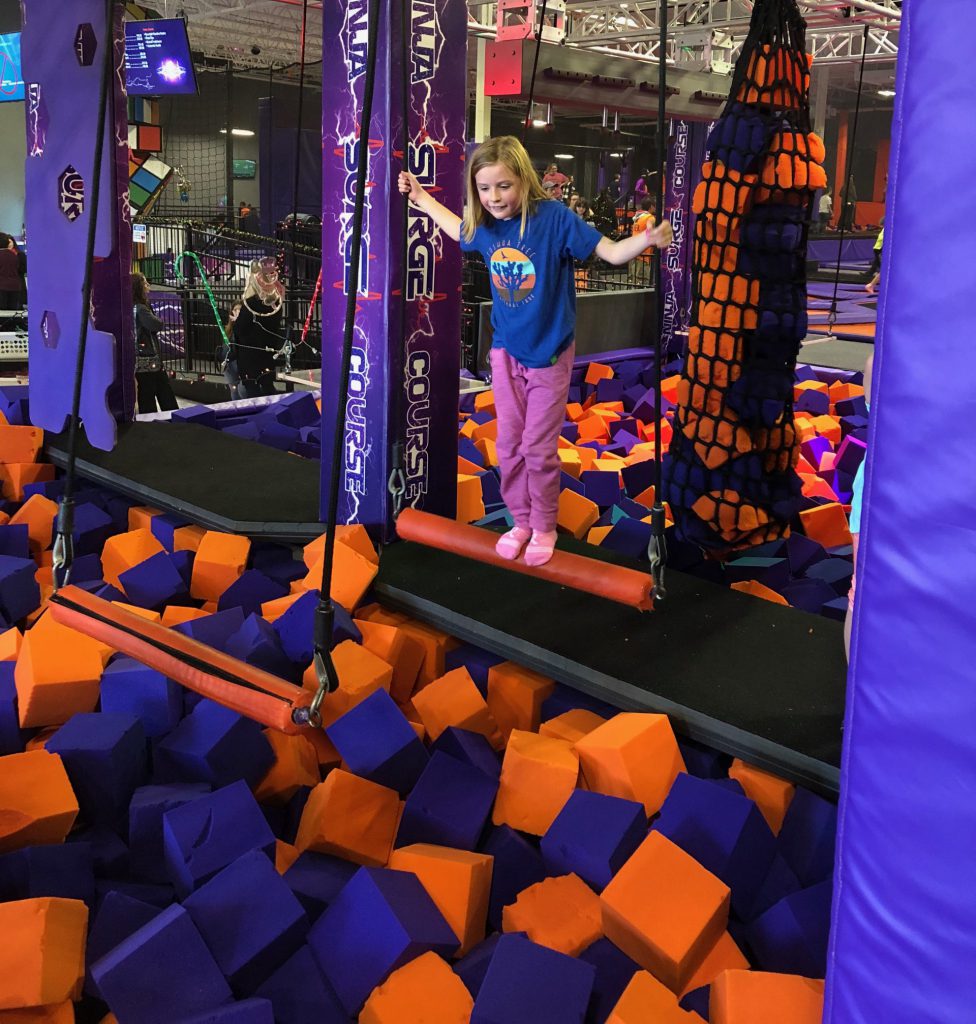 i did make a plan, however, for a one on one playdate with maddux a day or so later. we thought that it might make things less weird for them. it didn't. once again, they barely talked. i think it's just a weird age for boys to play with girls. either way. they agreed to another pic. and we went our separate ways. maybe we can try again when they are adults. 🙂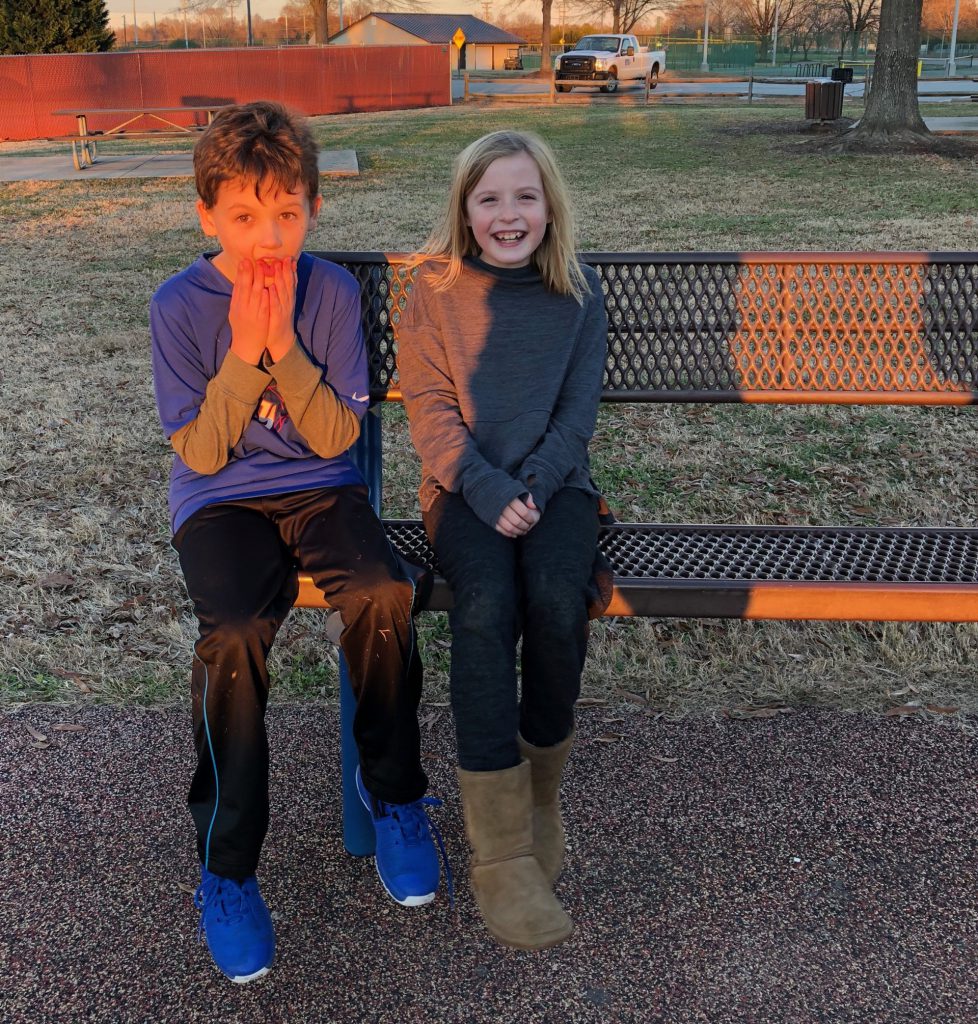 lastly, a little art from hazel. she's drawing charlie brown and his sad tree. 🙂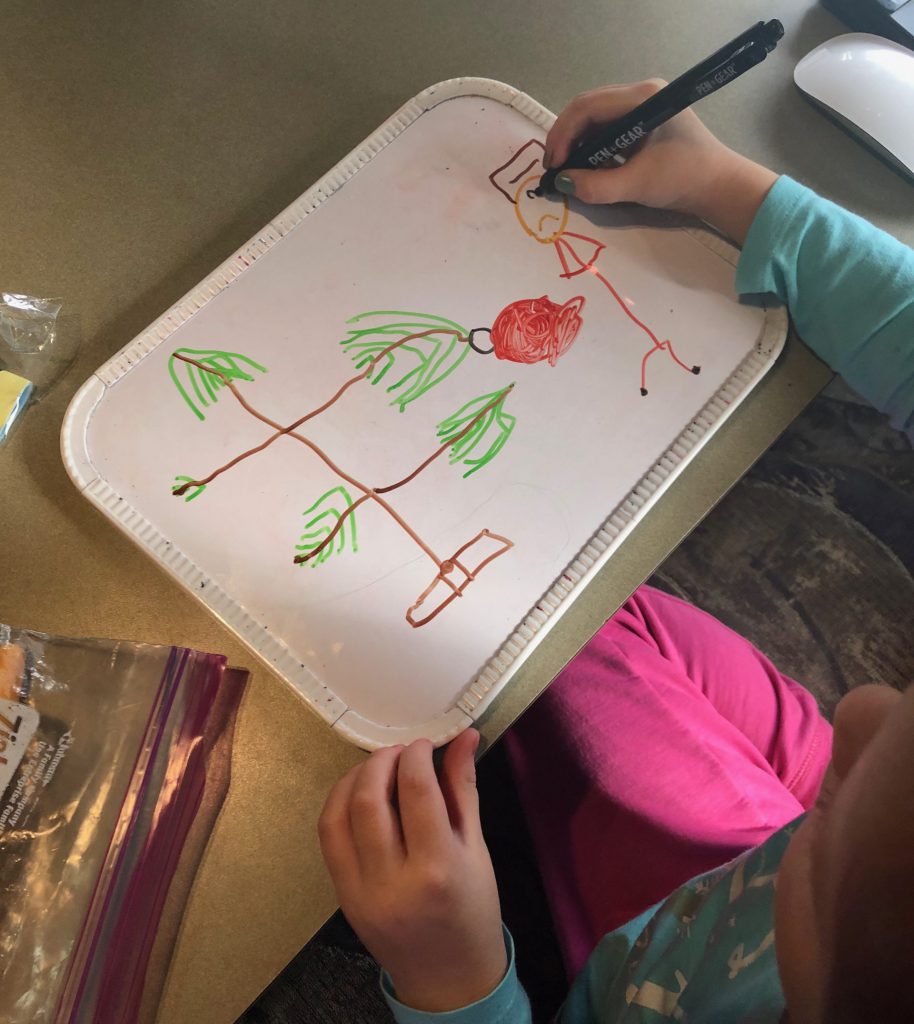 we spent the last bit of december/christmas in new york, a blog post that will have to wait until another day…