since we were back on the east coast for the holidays, and derek's family was all departing for different locations, we decided we would take this mess up north, to spend christmas with my family in western new york. so, on the friday evening before christmas, we packed up the camper and dropped it off at a friend's house, and loaded up the posse to hit the road.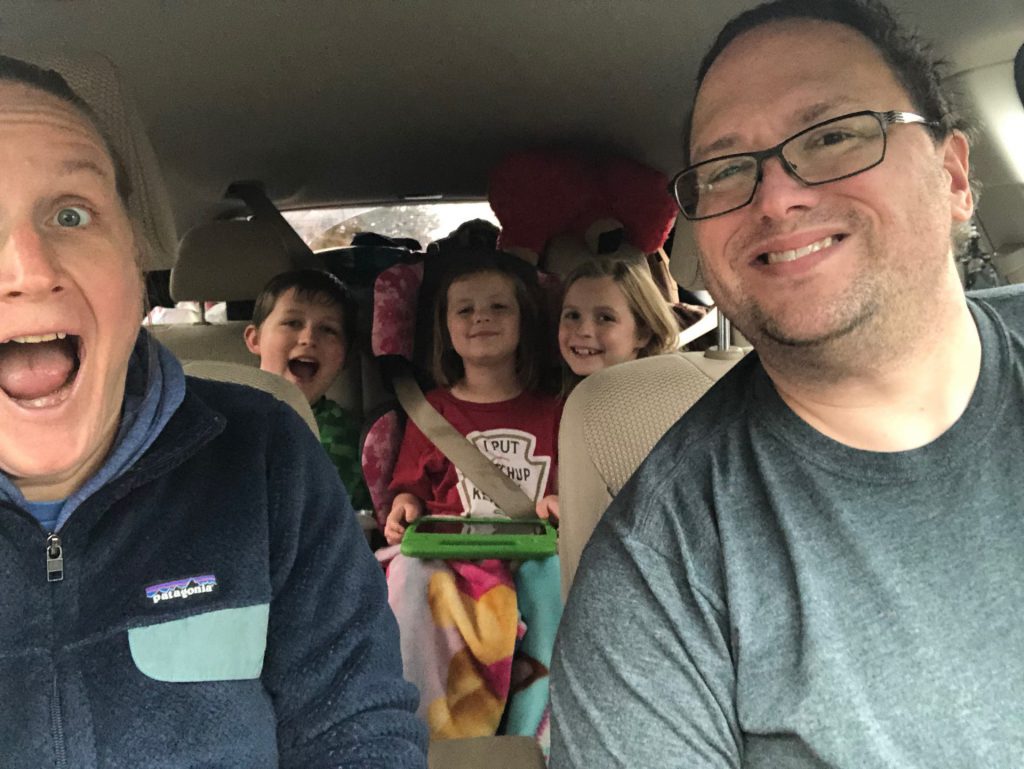 somewhere in pennsylvania, we had our first glimpses of snow. everyone was super excited. and by everyone, i mean the kids.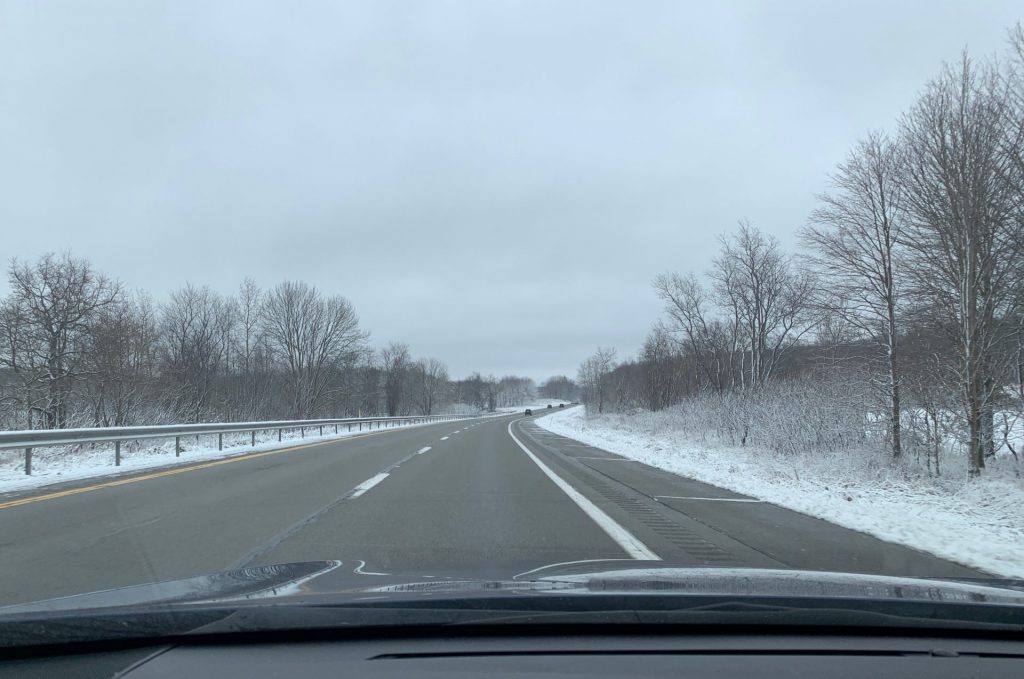 we wasted no time at all embracing western new york foods. we ordered pontillo's wings and pizza, which hasn't changed since i was in high school and is pretty much my all time fave.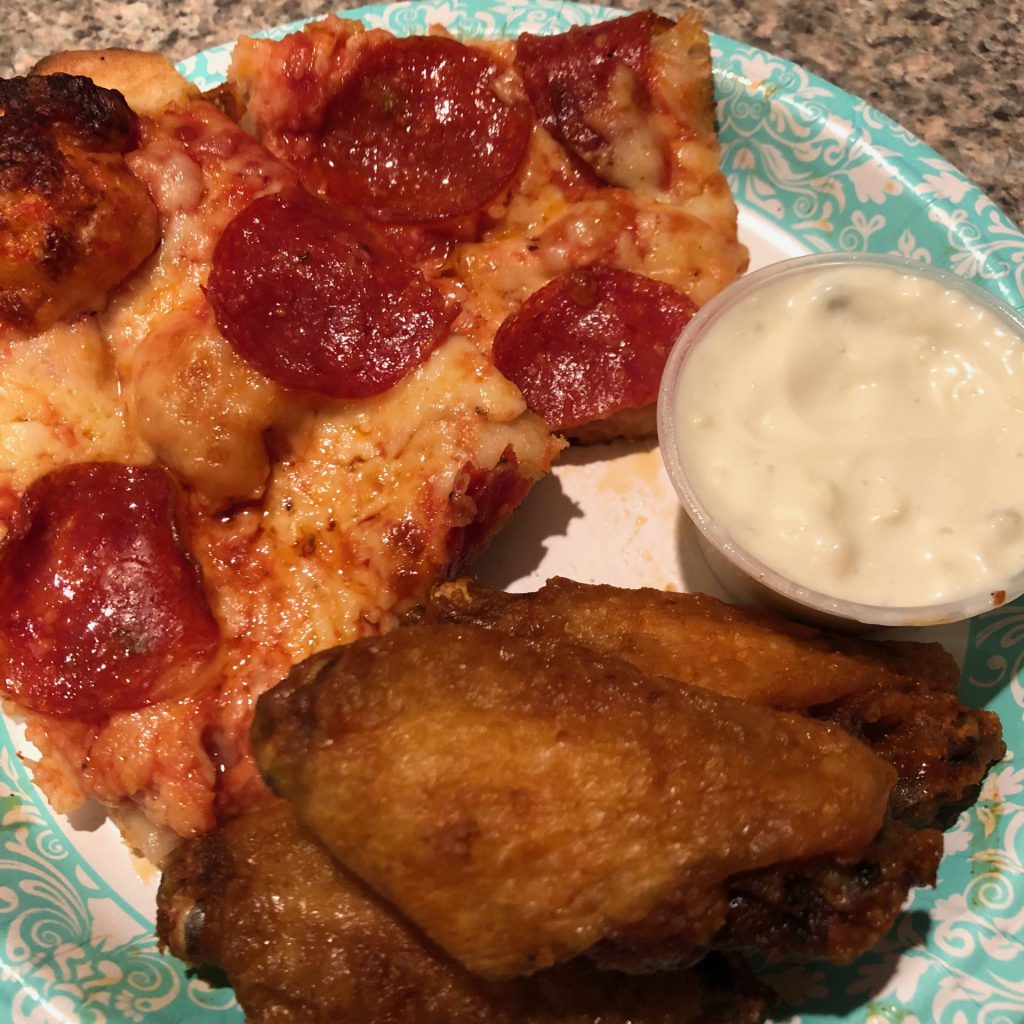 we brought our vast stock of decorating supplies with us, made up a batch of sugar cookies, and got to work assembling beautiful piles of various forms of sugar, for christmastime consumption.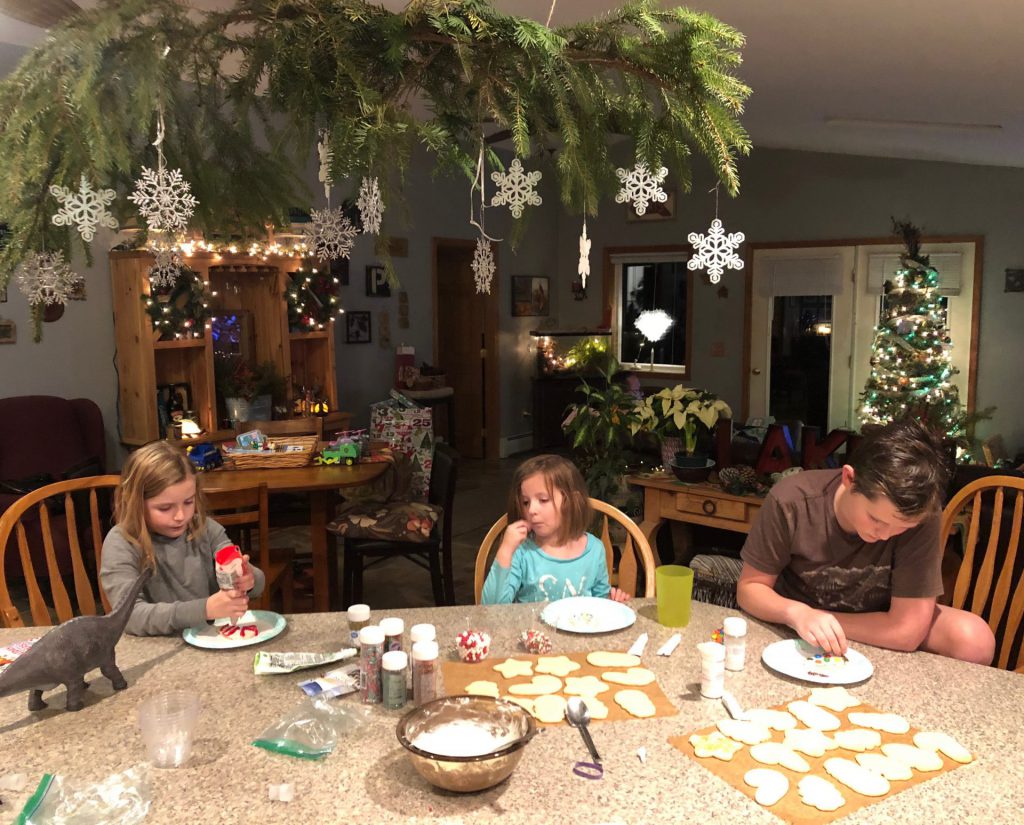 the happy decorating team, in action.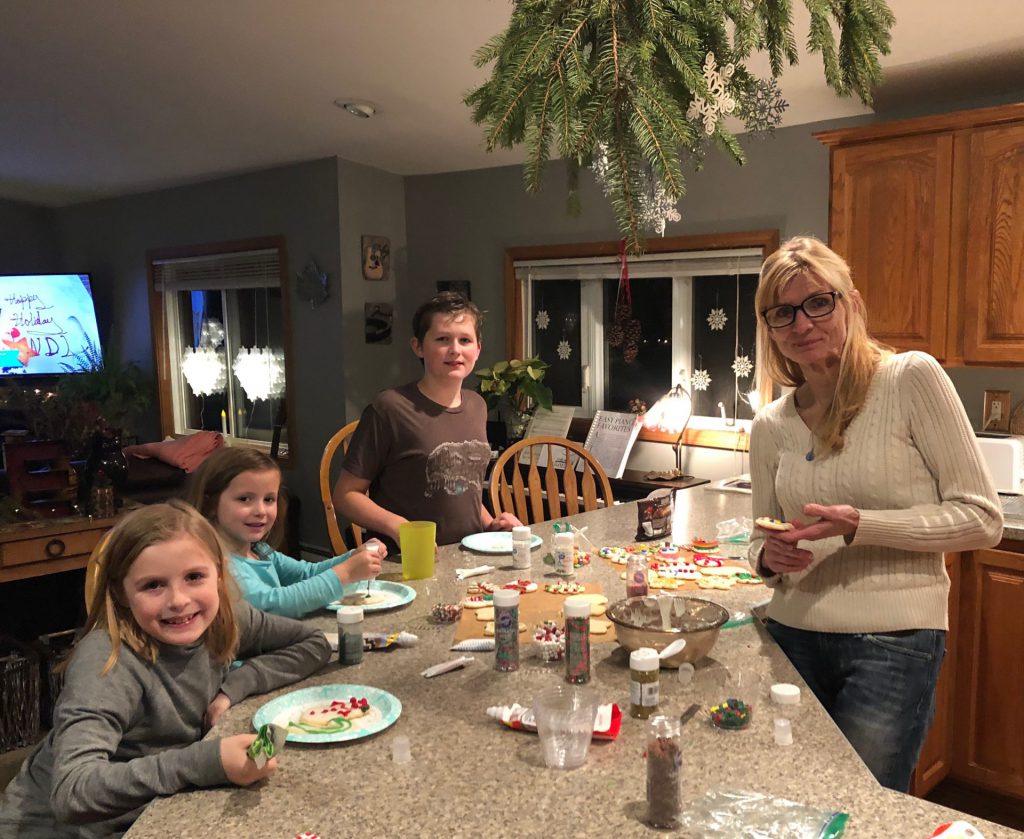 and…. the final products. most of them came with a warning that they may contain a certain concentration of saliva that was likely not an FDA approved amount.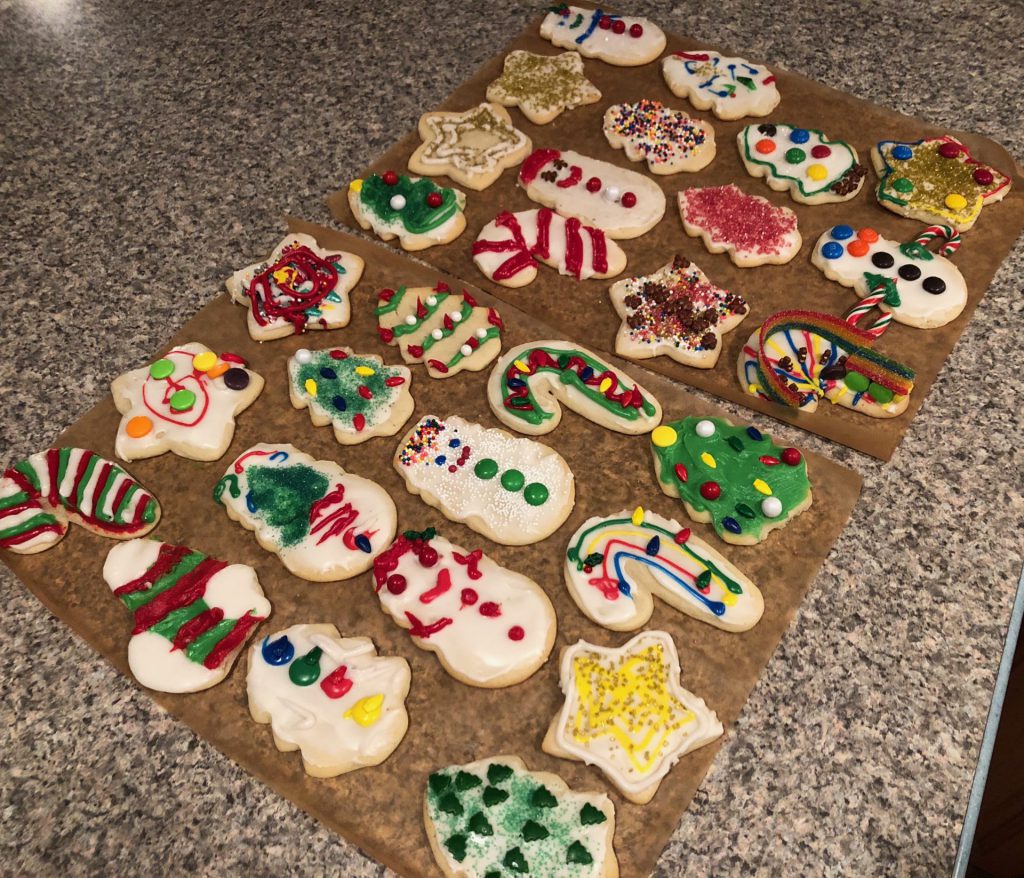 my parents old man cat, ozzie, took every opportunity to hang out with me. he's 18, and i didn't have the heart to remove him, even if he was making fluids leak out of my itchy face.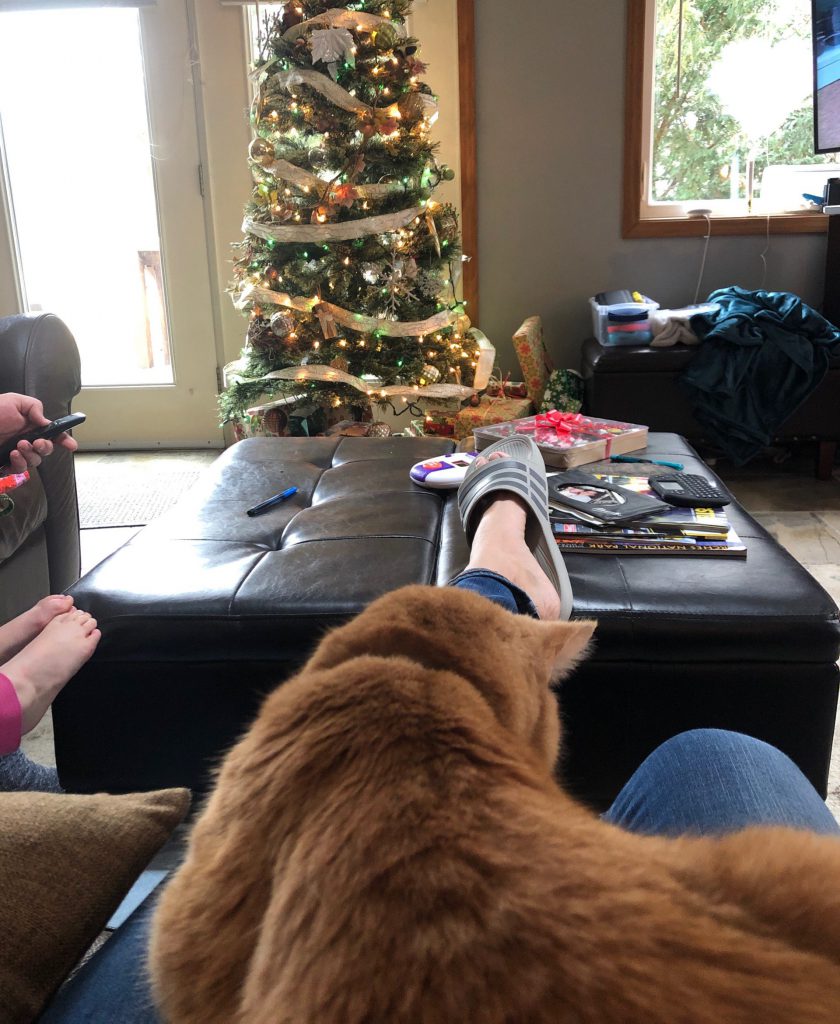 on christmas eve, the snow really started coming down. it was sort of a surprise, but made everything super pretty. and made for happy children.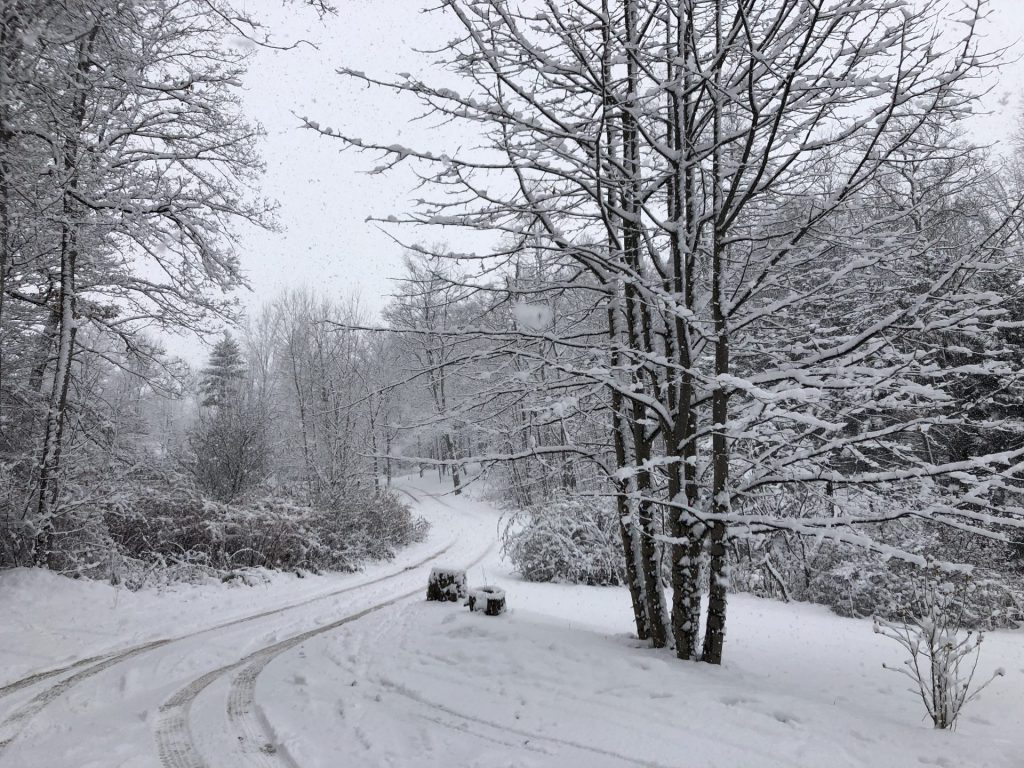 oh. and a happy grunkle frankles, who went outside to play with anna for like an hour. they had a snowball fight that took them all over the yard.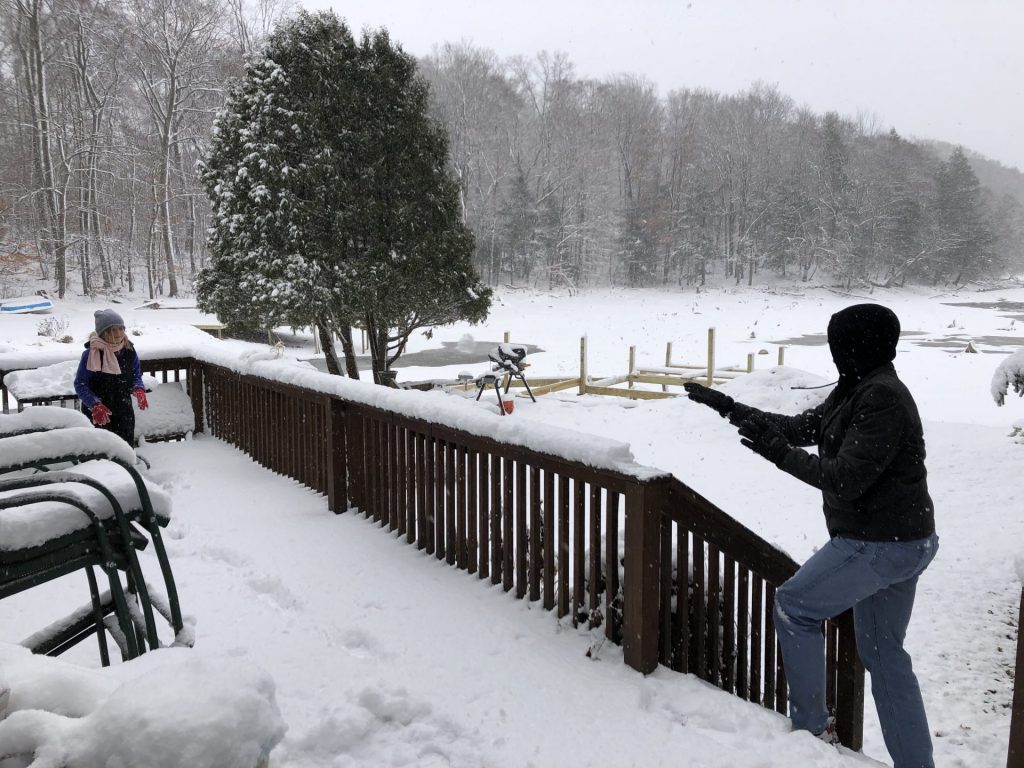 then they worked on a lumpy snowman for a bit.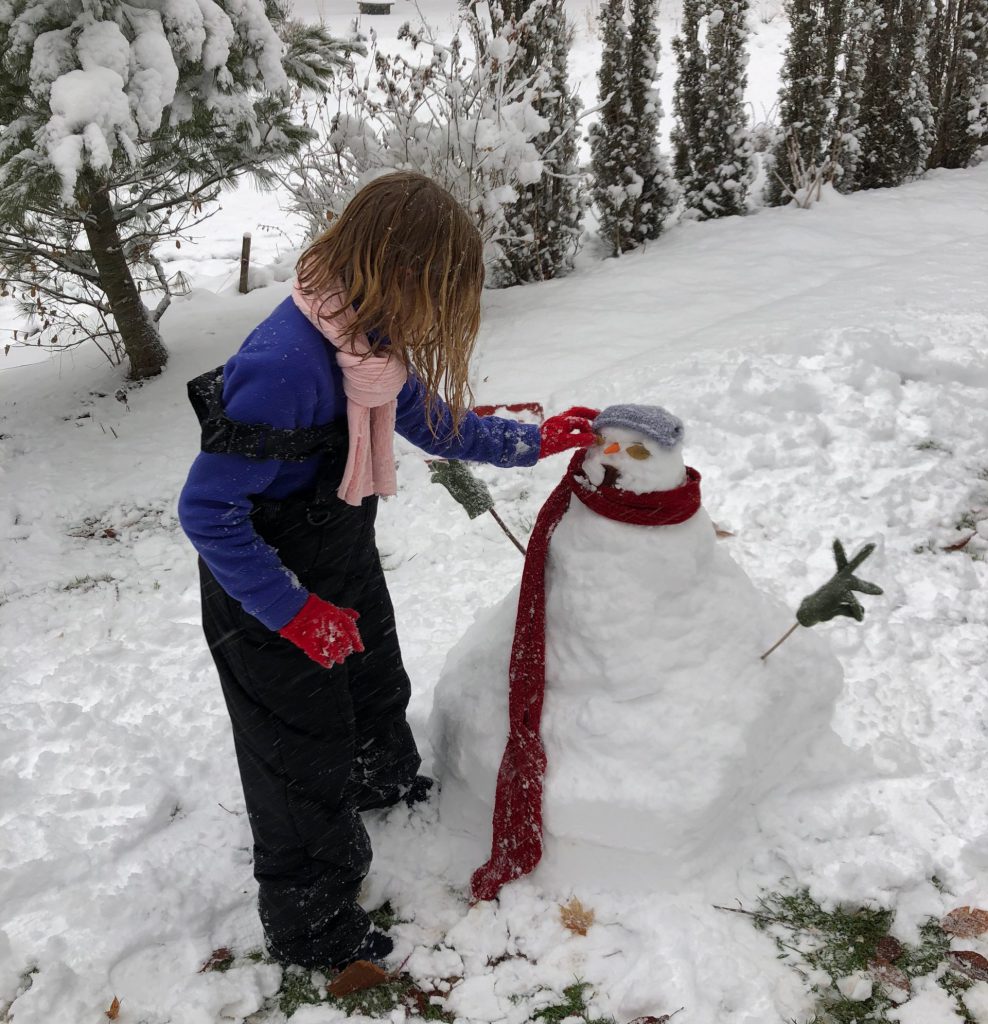 super proud snowman creators. ..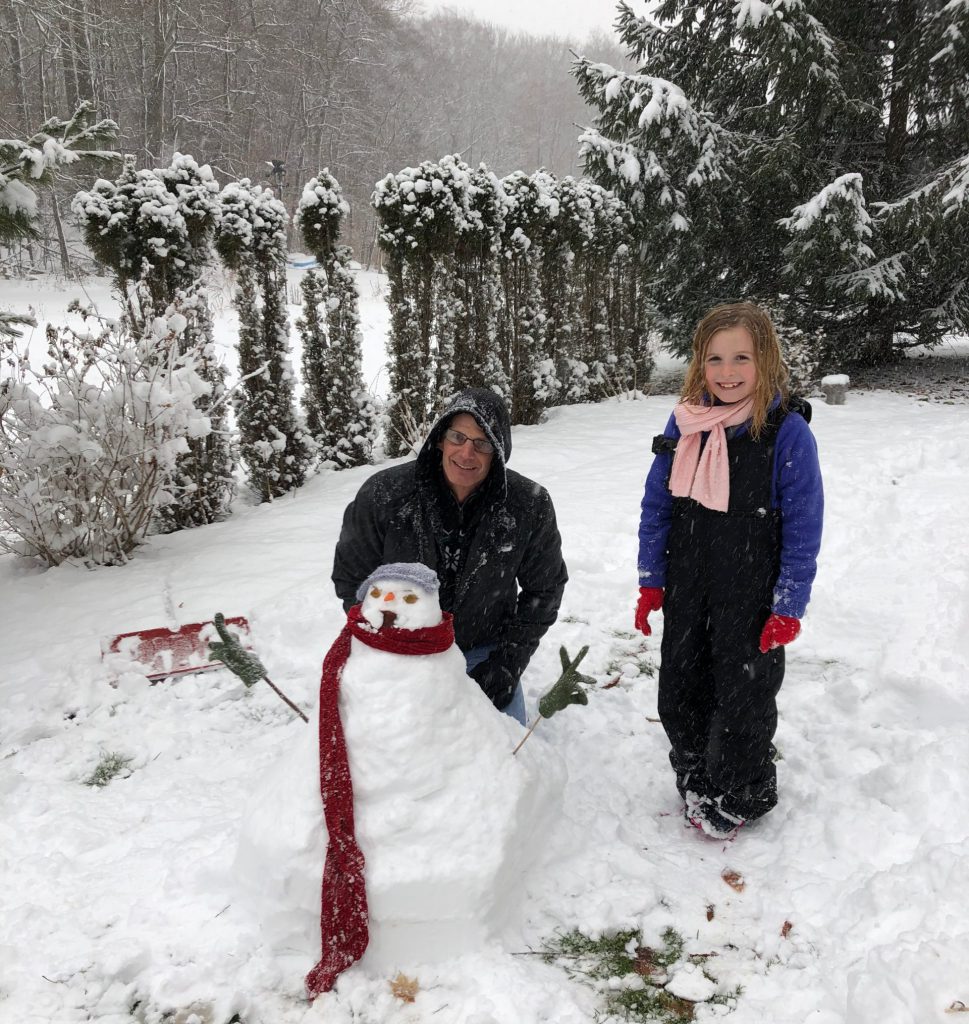 my sister julie arrived and enlisted anna to help her make some holiday unicorn horns. because julie. millennial.
our christmas eve dinner was beef on weck, lazy pierogi, and dirty corn. all the carbs. so good.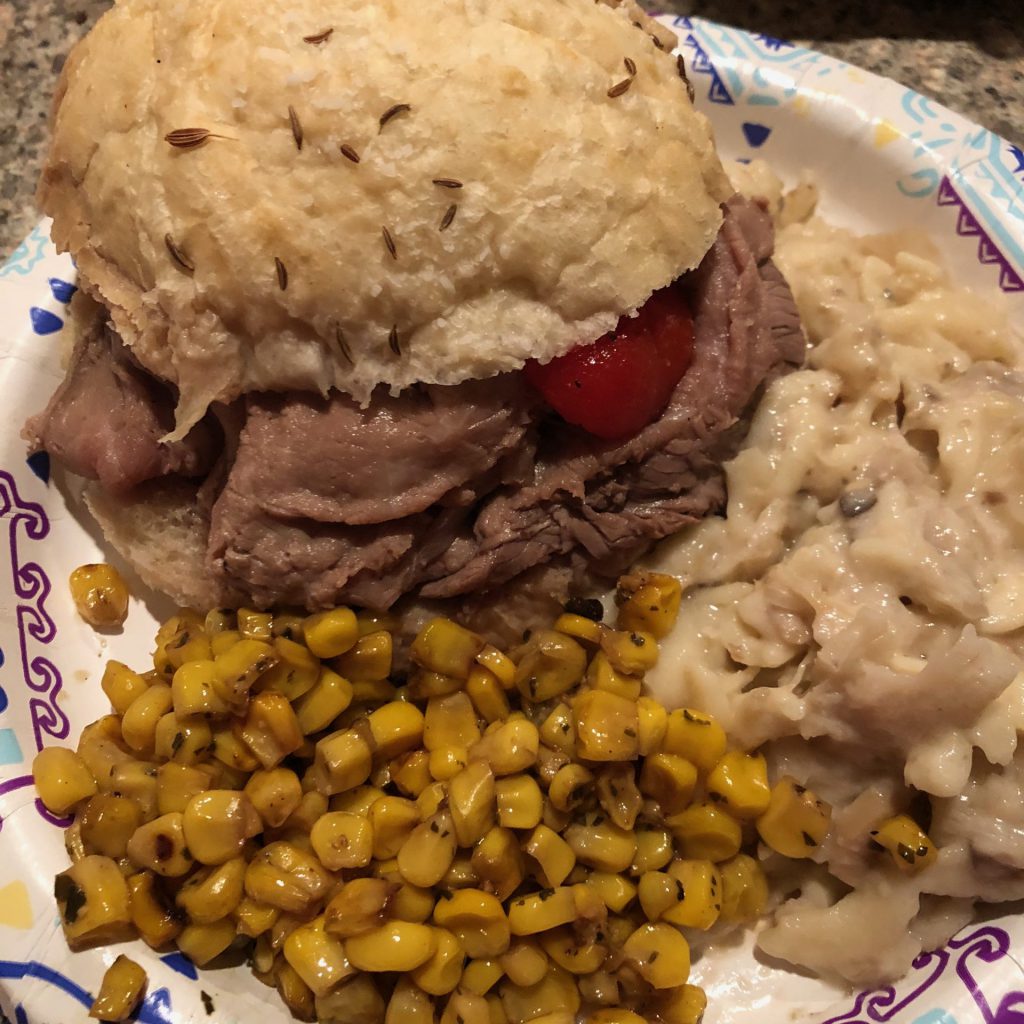 on christmas morning, the kiddos were very patient, waiting for all of the necessary participants to awaken so present opening could commence. finally, it was time…
hazlenutty.

ikeliddy.

theannababy.

round two when jake and erika arrived.
all three kiddos received some sort of screen. ugh. anna got an iphone (that we will treat like an ipod, because it had a better camera and was the same cost as the ipod). hazel got a nintendo ds, which she has been asking for for months. and ike got derek's ipad, which is the most current one, and he can play his favorite two games on (fortnite, hello neighbor. whatever those are). plus we got some switch games. so what i'm getting at is, for the rest of christmas, we mostly stared at screens. (ozzie had no complaints about all of this sitting around).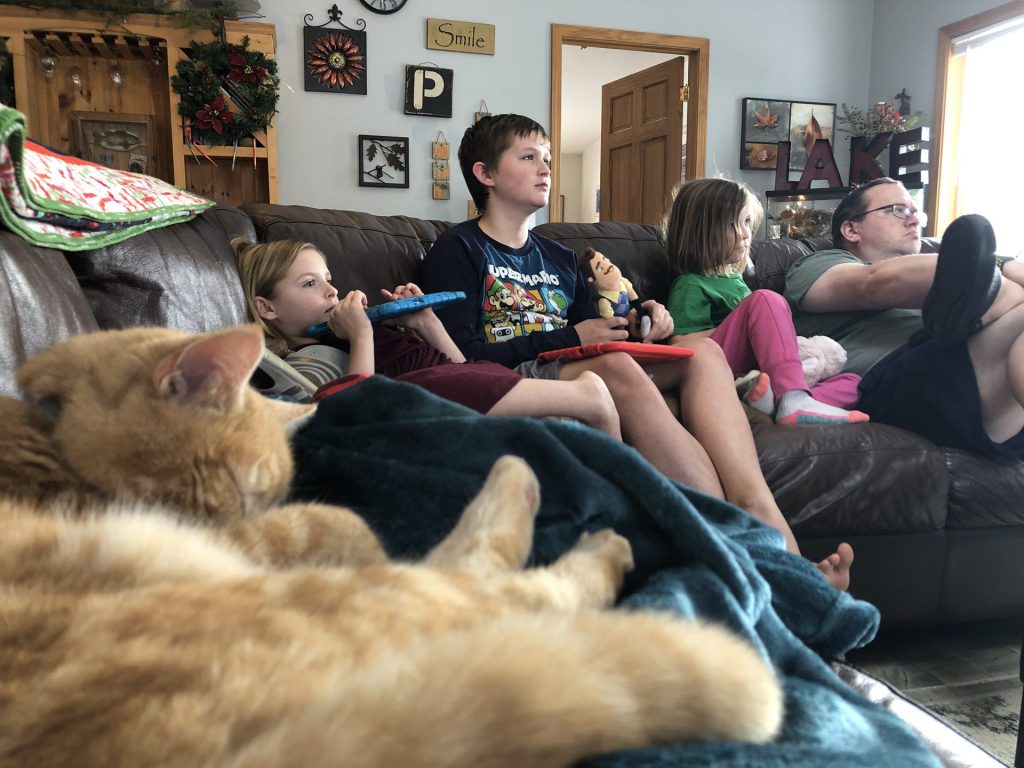 anna is happy to be able to tune out the world. (mostly her brother).
on the day after christmas, my pal mary casey drove up from ithaca for a super fun visit. we went to the new (one and only) brewery in batavia, eli fish. i kicked things off with a flight of some of their beers, but they were mostly stouts and sours, so i wasn't a super big fan, and switched to another local ipa after this. but it was pretty.
while we were out, we saw sooooo many old faces. my high school calculus teacher and his daughter, my classmate. several high school friends. my eighth grade earth science teacher. my cousin and her family. several of mary's pals. it was a grand old time.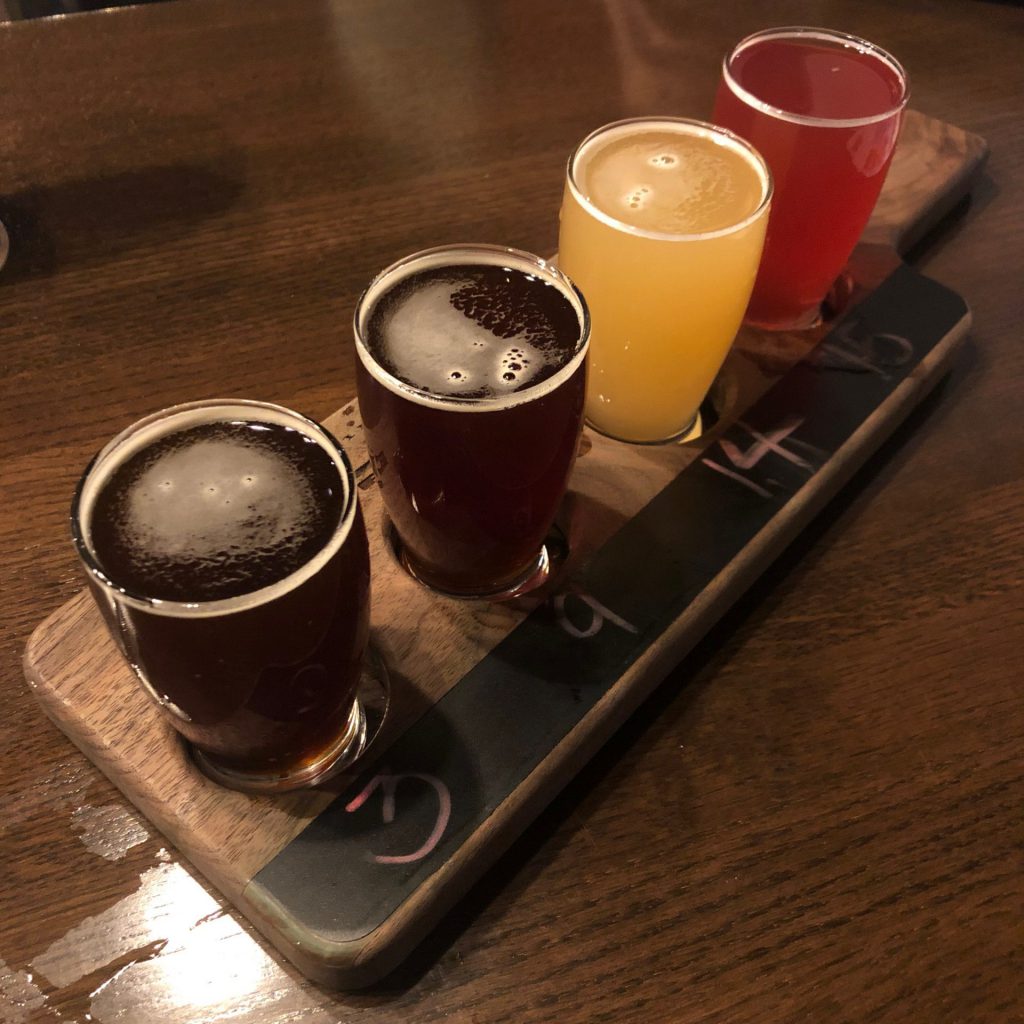 after sitting around for a few days, we decided to go ice skating. despite the smiling faces on these two girls (isaac decided not to come), it was not very successful. hazel only made it around once. anna twice. and there were a lot of tears and frustration. and we decided to call it quits about 10 feet from the door, when one last fall from anna took me out, hard. we traded in our skates and went to tim hortons for hot chocolate, an upgrade if you ask these girls.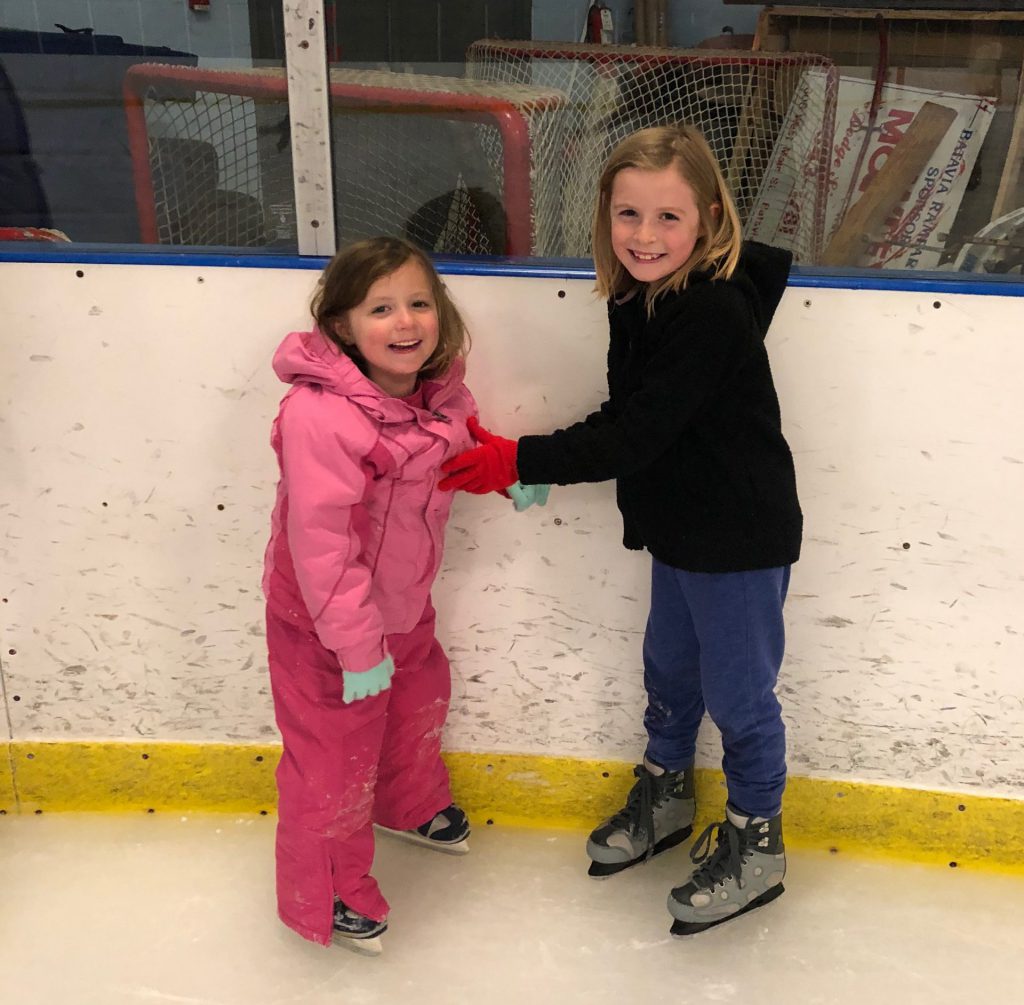 my mom (although she's keto), makes this amazing sourdough bread. she whipped up a batch for us, and we gobbled it all up immediately.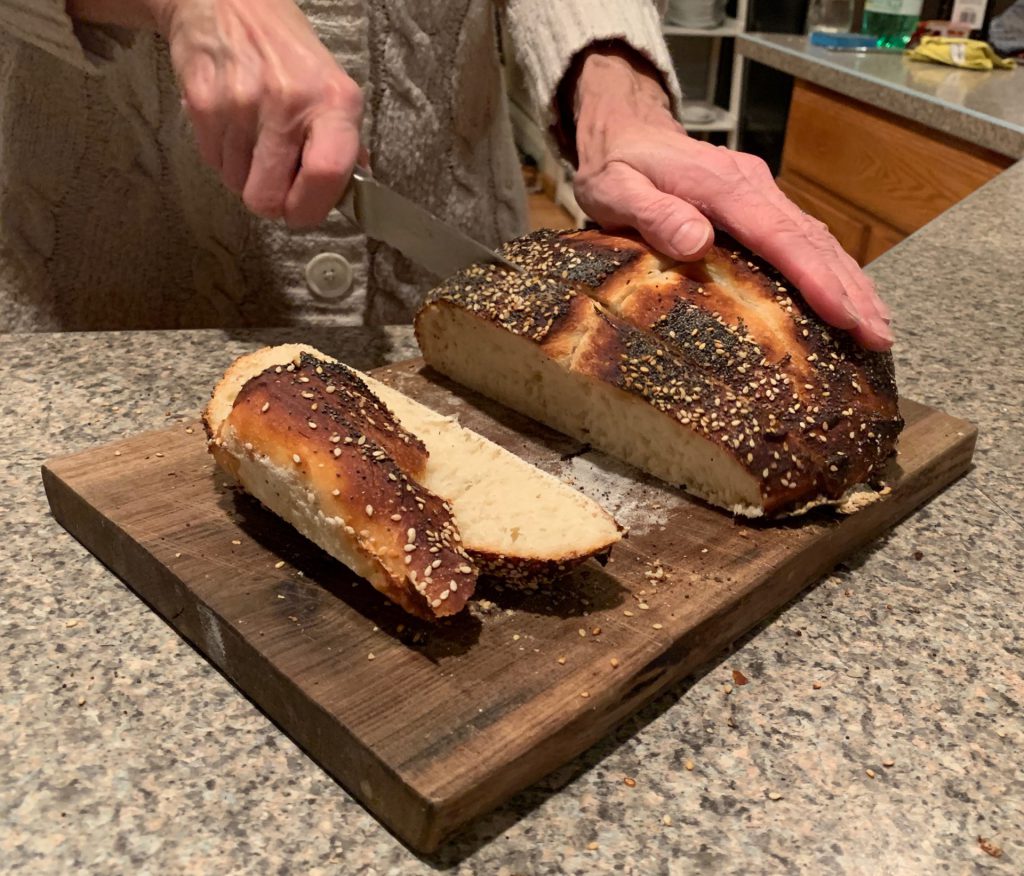 on another attempt to get out of the house, we traded out personal screens for a giant screen shared with lots of strangers. we went to the movies, to watch ralph breaks the internet, from the front row, because there were no other groups of five seats available. i can't wait to watch it again, when i can see the entire screen at once. the movie was pretty awesome and the kids didn't seem to mind watching from four feet away.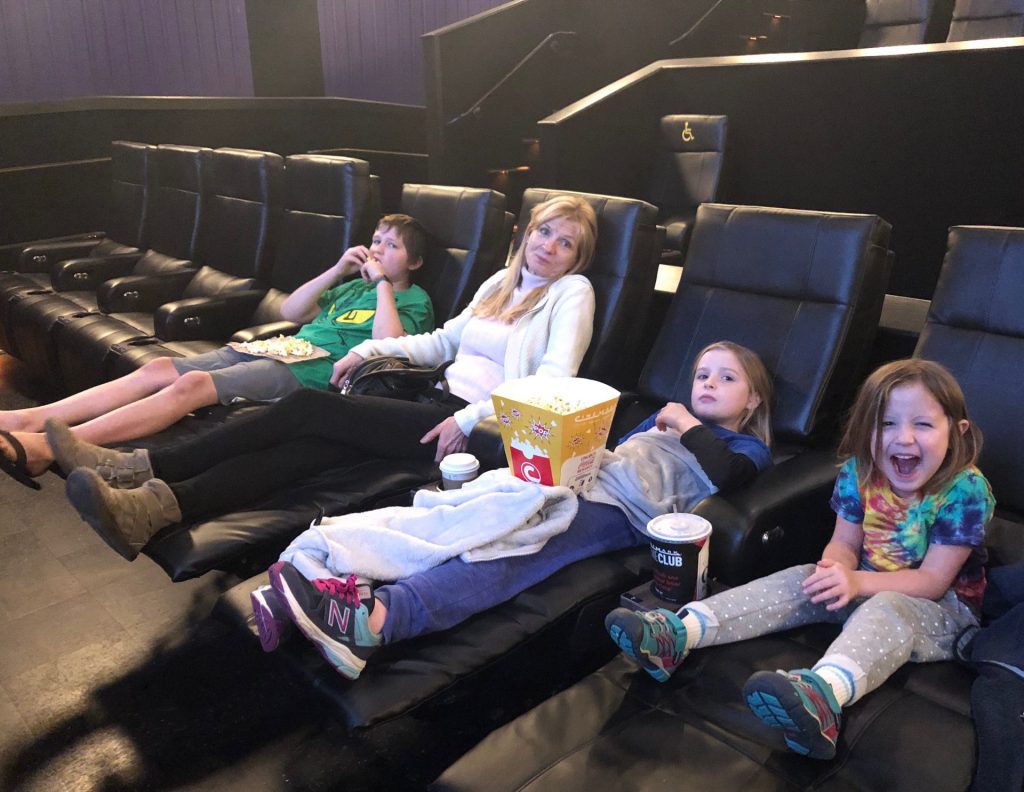 before we left, i hit up eli fish another night, this time with my very good pal, classmate, homeroom-mate, teammate, and neighbor maryjo. we tried a million menu items, but the buffalo chicken pierogis (closest to me) where the big hit. we saw another whole bunch of people from the old days and had so much fun.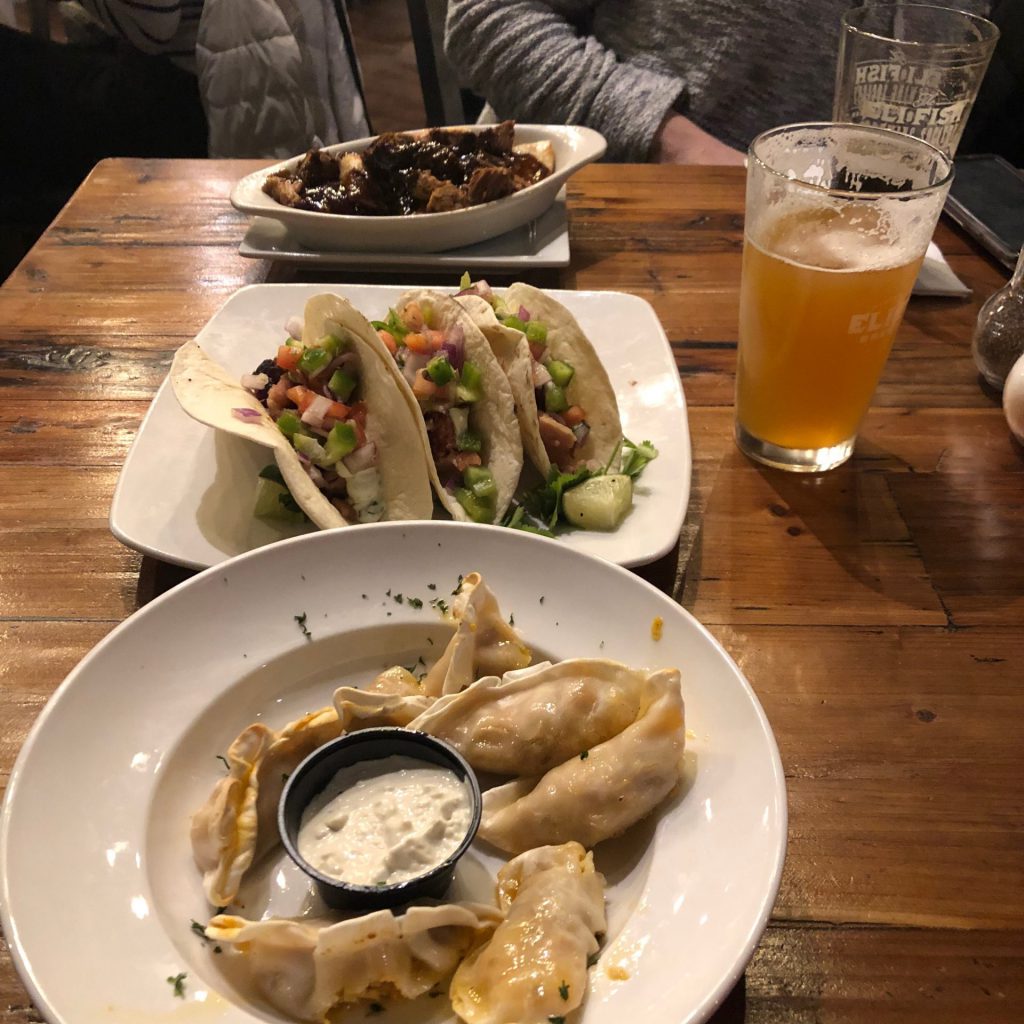 and then, before we knew it, our week was over. while we were excited to get back and on track and figure out our life (and get back to eating foods with nutrients), we were bummed to be leaving. anna hunted down my parents other cat, lizzie, who spent most of the week hiding from anna, for one last snuggle. haha.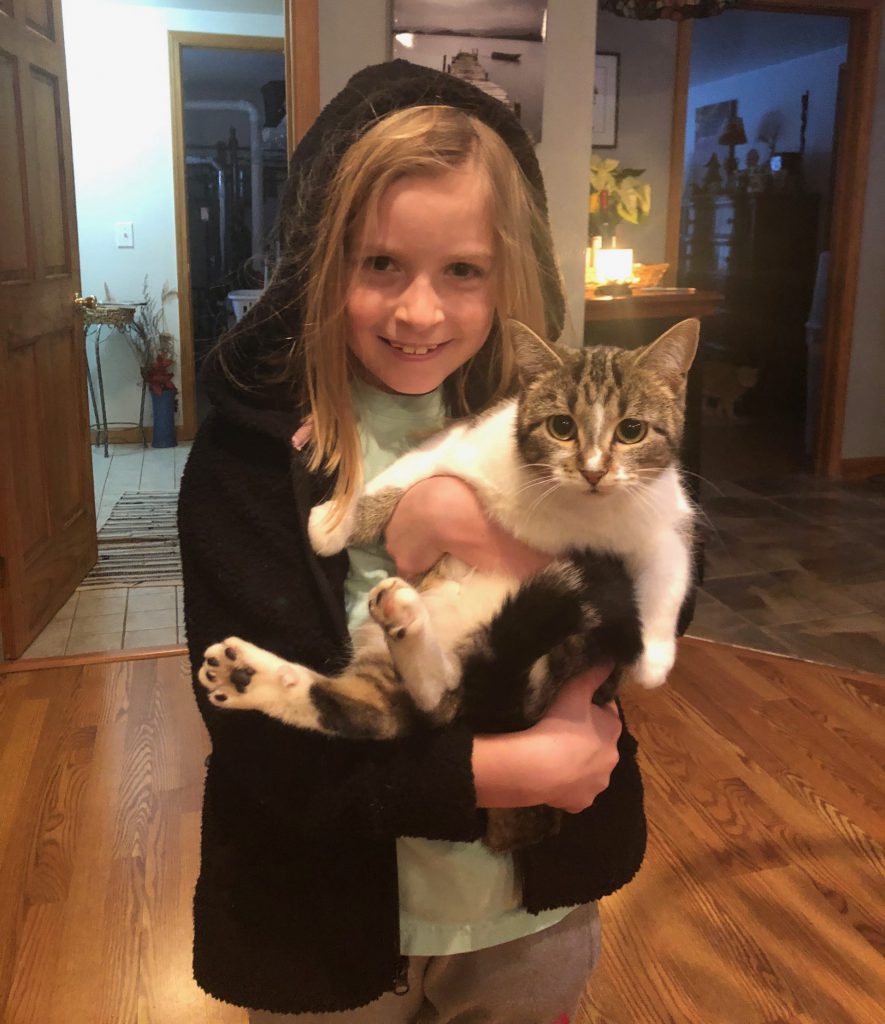 there was a good bit of snow the morning we left, giving us a picturesque commute (out of batavia, at least). we laughed about how this much snow would debilitate winston-salem for a week, but its just normal life in new york…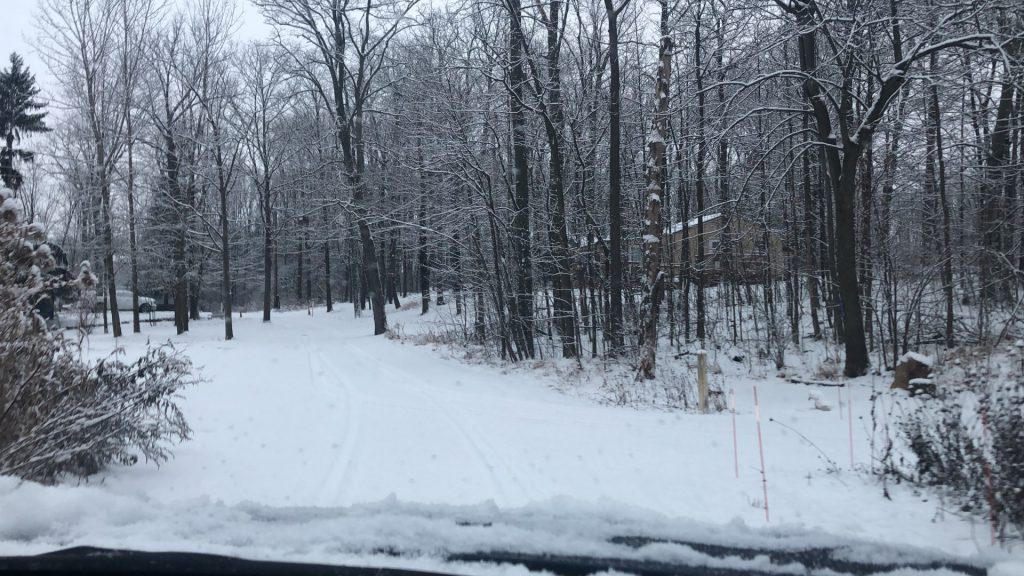 obviously, before we got on the highway, we stopped at tim hortons for a nutritious breakfast. donuts. donut holes. and some bagels. and coffee.
and then we were off…