one of the very few pros to settling back down is that we are able to get a dog. we have very much missed lucy the last few years on the road, but traveling with dogs adds a layer of complexity to the logistics that we just didn't want. (making sure we have a/c when its hot, not being able to leave the camper for excursions in the city, having to plan for walks and exercise, and most national parks are not dog friendly).
so. as we waited to close on the new house, we started looking around for dogs. we went back and forth between whether we wanted a purebred golden retriever or a mix and whether we wanted a puppy or an adult. then one day, this cute baby popped up in craigslist and we knew she was the one we wanted.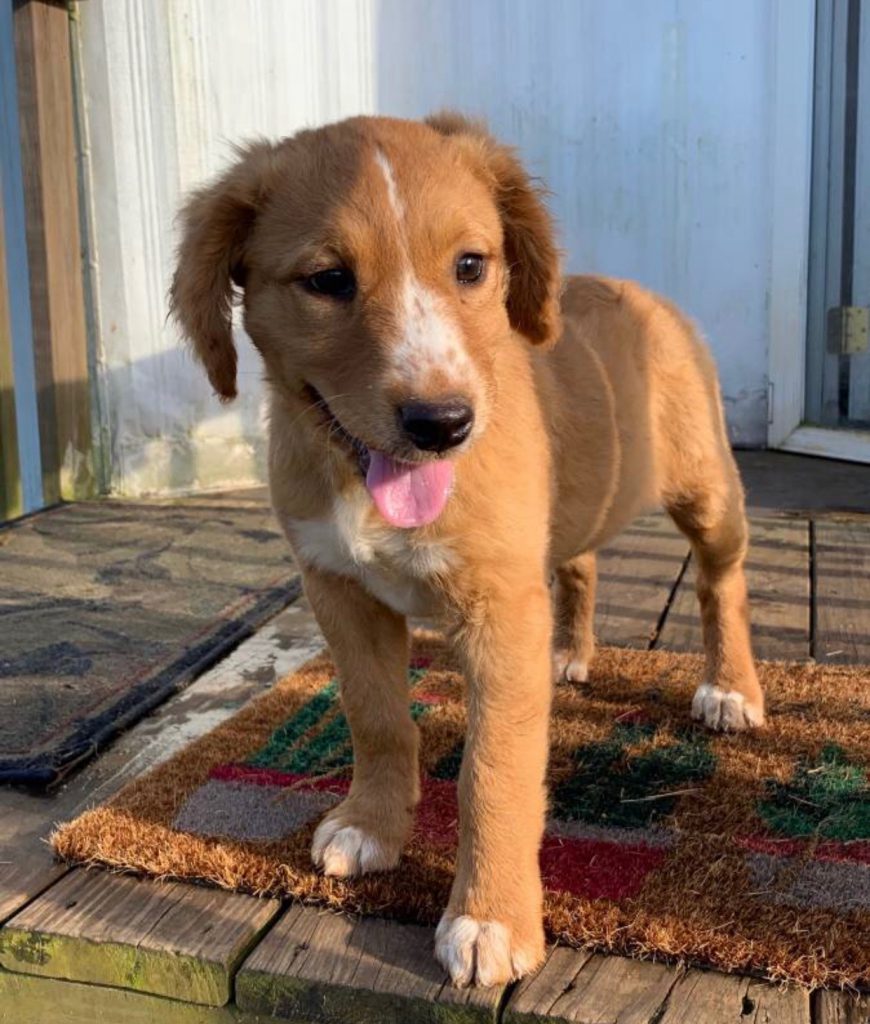 her owners told us that her mom was a golden retriever and had had an affair with a neighbor's border collie. her siblings were all black and more border collie-ish. i won't lie. the whole thing felt a little sketchy, but once we started down the path to getting her, we were all in. we met the owners in ws/nc near petsmart, so we could take her in for all her little puppy needs. she was definitely the most perfect puppy we had all ever laid eyes on.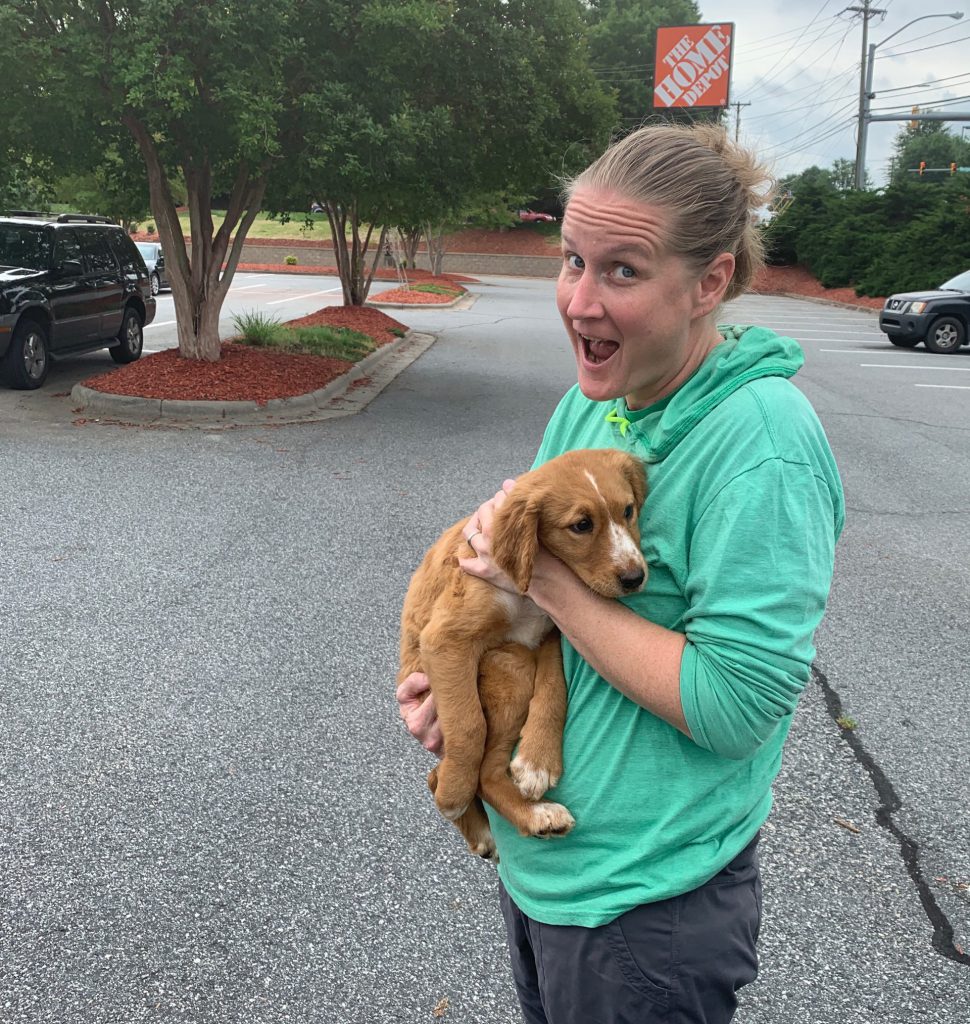 we took her back to the camper and got her all settled in, and she was a little sad at first. she whimpered and whined and it took her a few days to become a little more puppy like.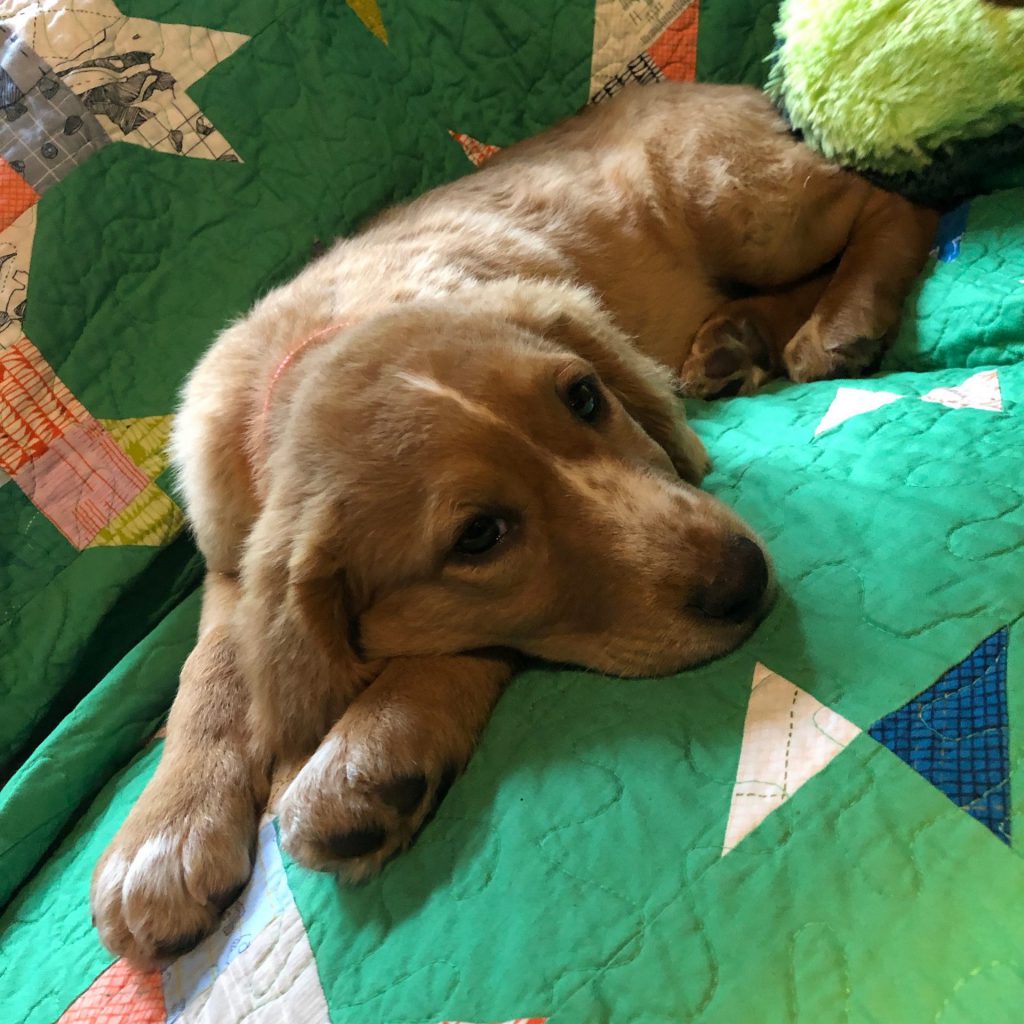 we all wanted to snuggle her all the time. and she just wanted to sleep.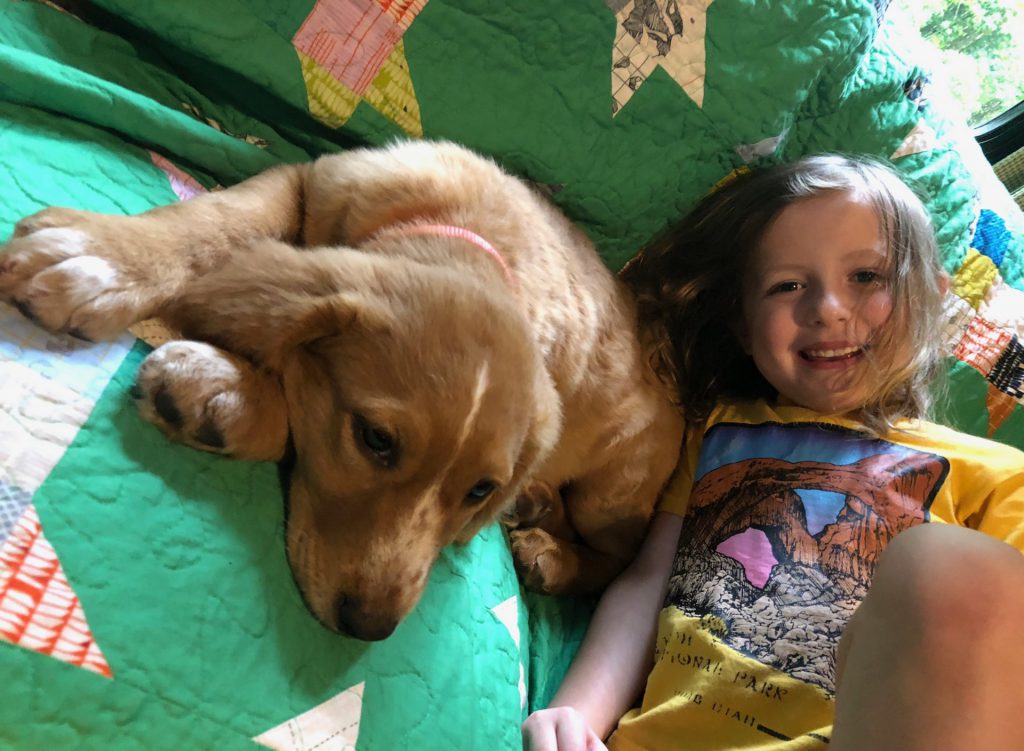 before we got her, she had never been on a leash, we're told, and had only been in a kennel with her mom and siblings. when we first put a leash on her, she just put her head down and wouldn't move. eventually, she would sort of walk, but it was a bit of a circus. a few days in and she was good to and even started to know her way around the campground a bit.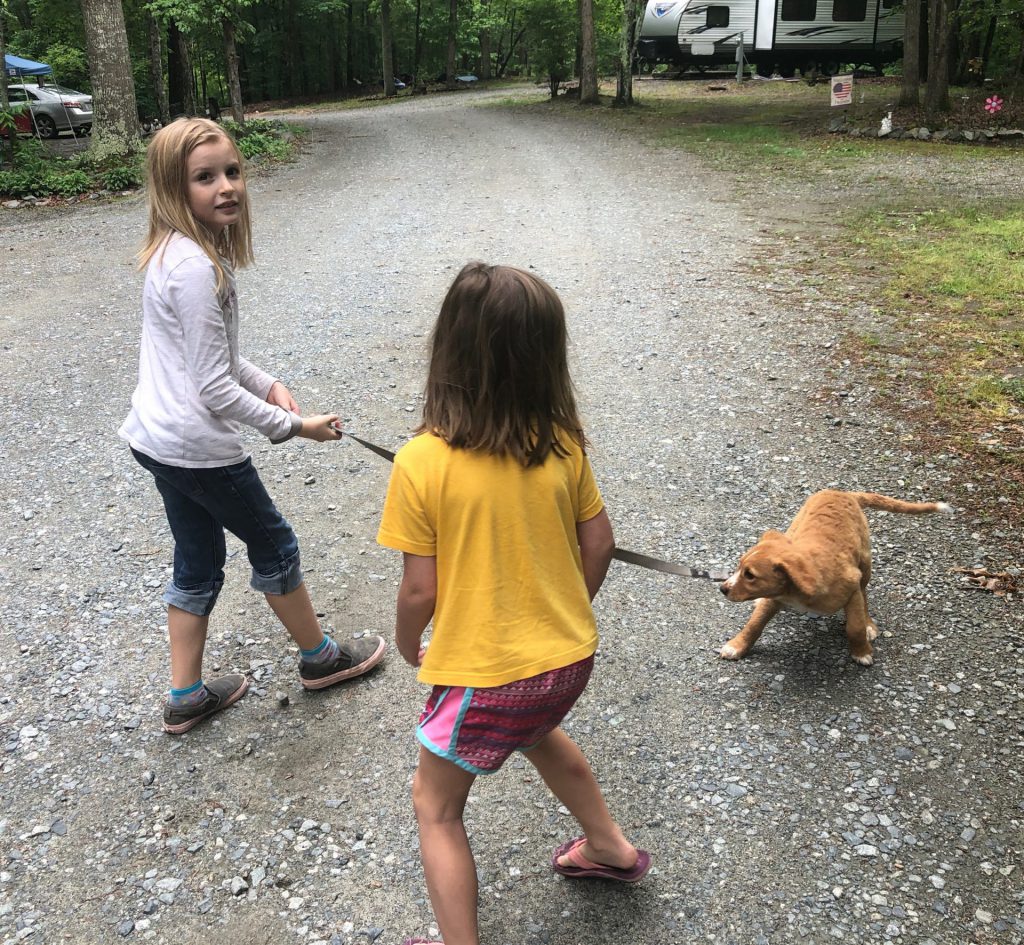 of course we had to take her over to the grandlidboms so they could meet her. the cousins came over too, for extra snuggles. then she passed out after all of the excitement.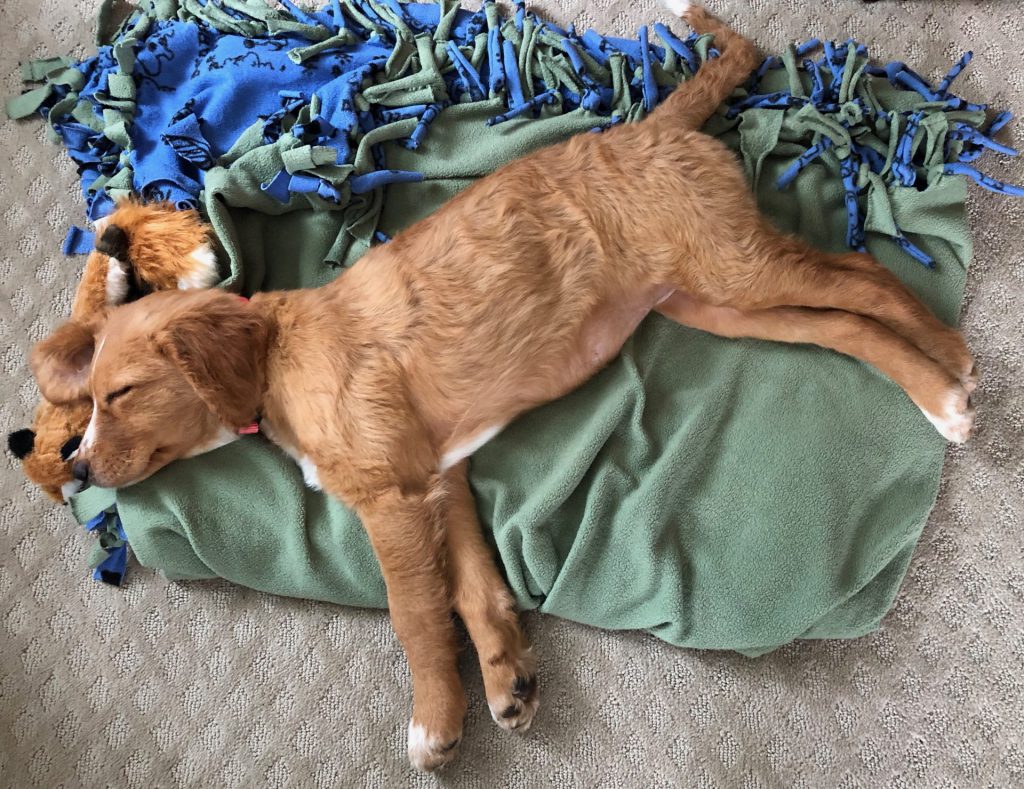 seriously though. have you seen a more lovable face.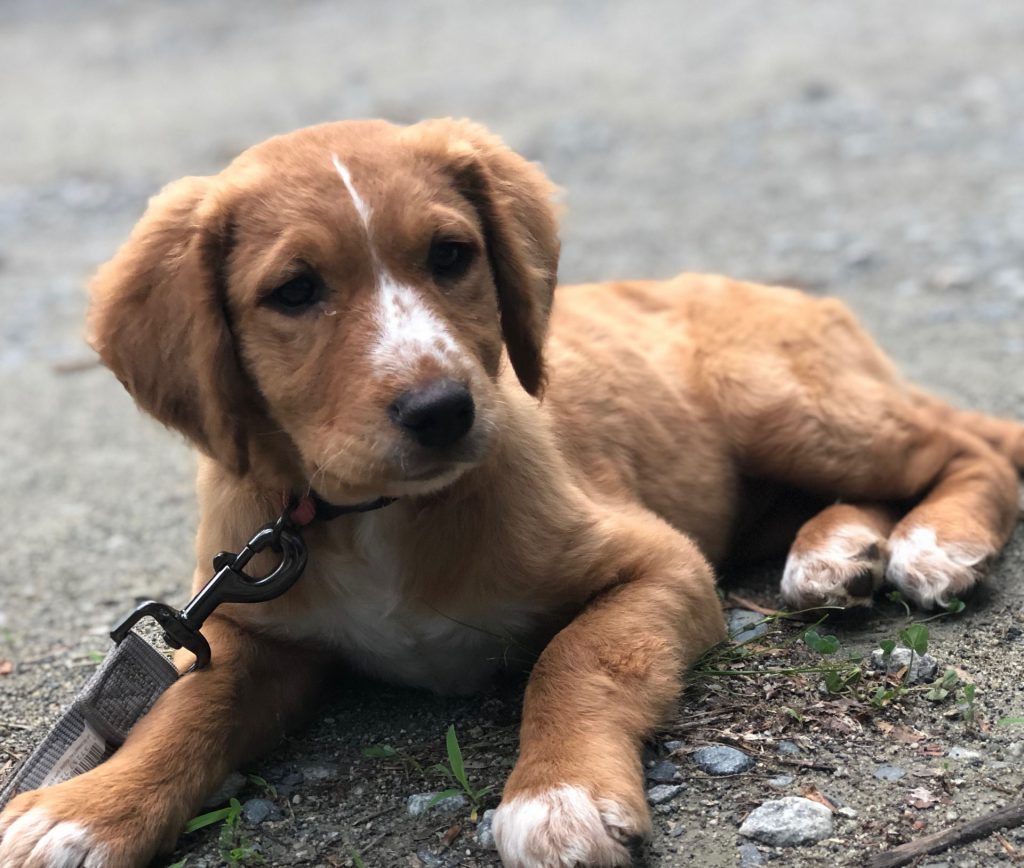 best dog walker. we were convinced that we were the worlds best house trainers because ruby only had a couple of accidents in our few weeks in the camper with her. but i think it was because the camper was so small and we took her for so many walks. the adjustment to the house has been difficult and filled with wet spots on the carpet.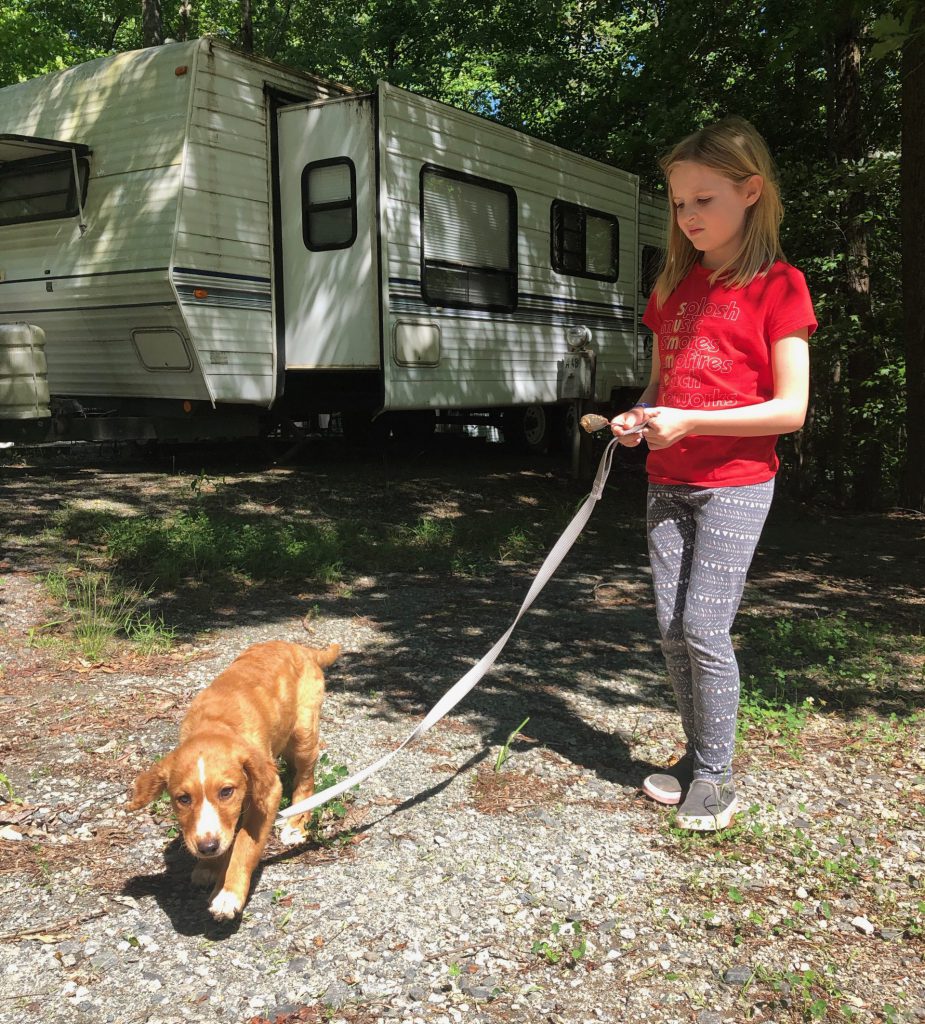 ruby loves to be outside and, i guess being part border collie is very curious and is always sniffing out something in the air.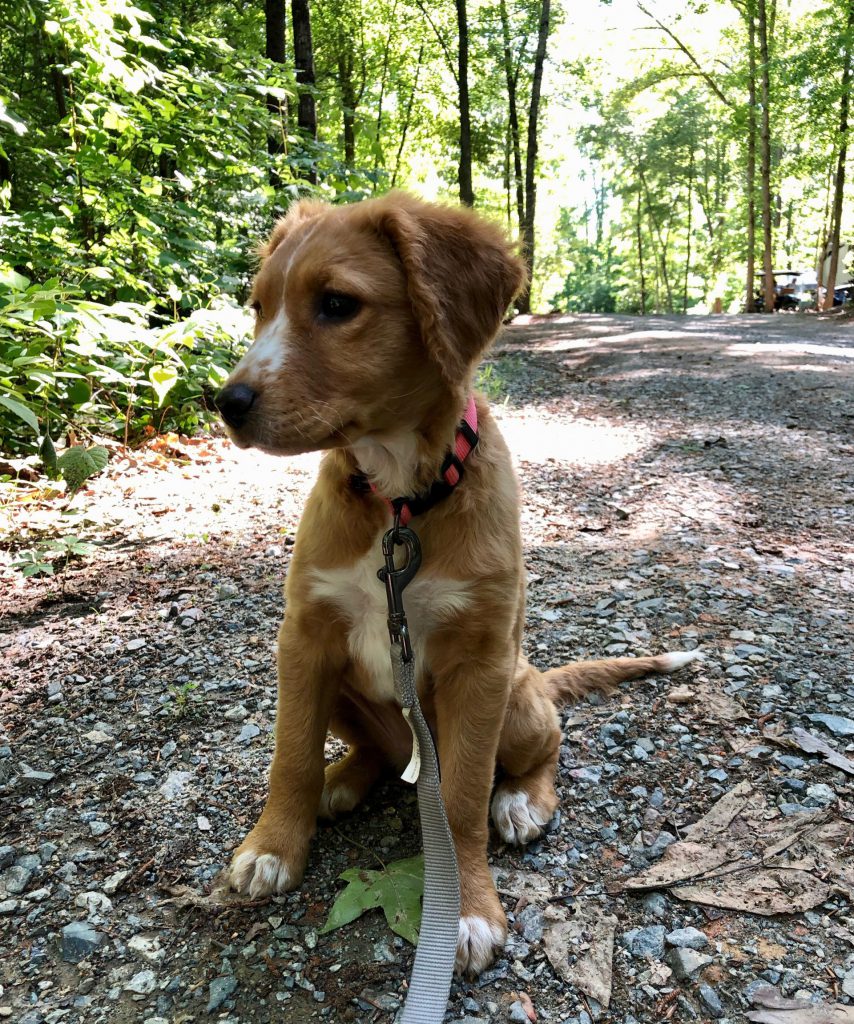 this is my favorite picture. i refer back to it whenever i find poop in a kids closet.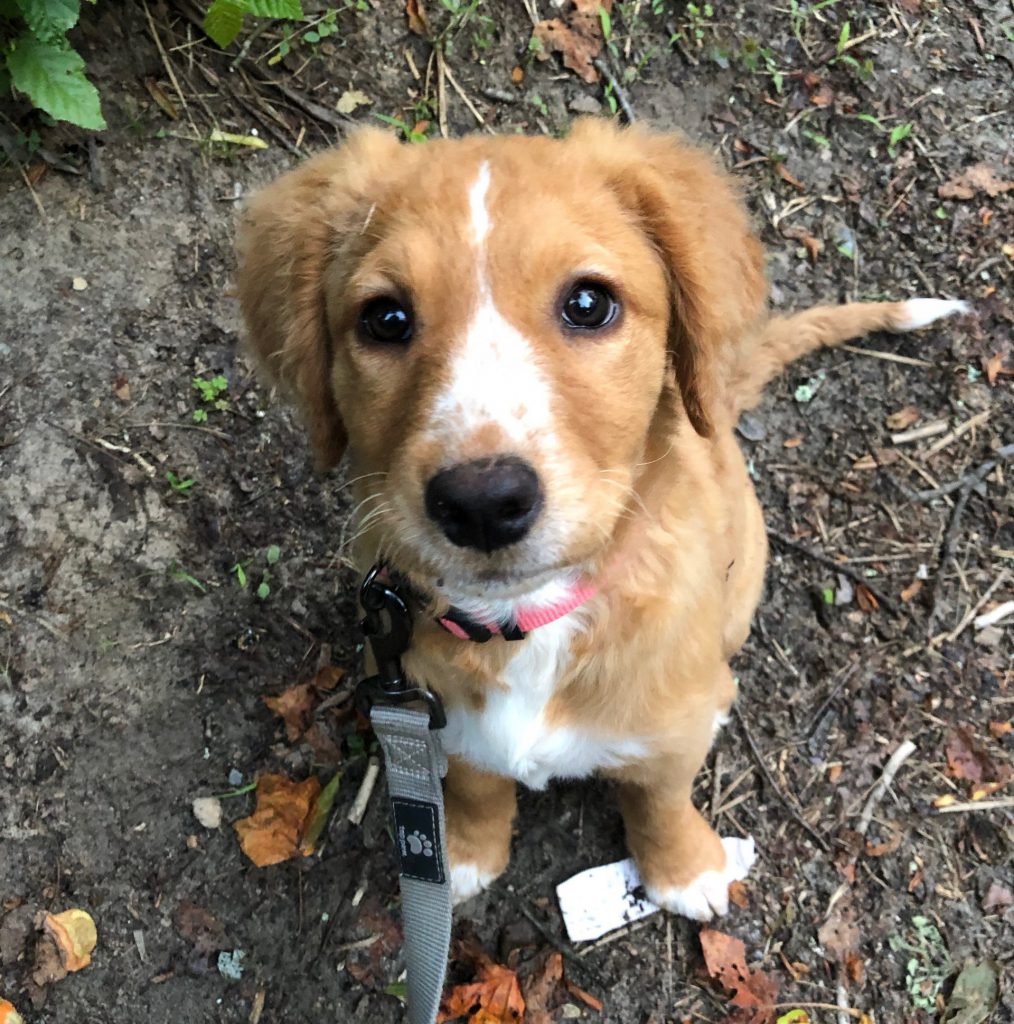 it didn't take long for ruby to settle right into our family. she is snuggly and loves to drape herself across people. she is also very patient as hazel manhandles her face.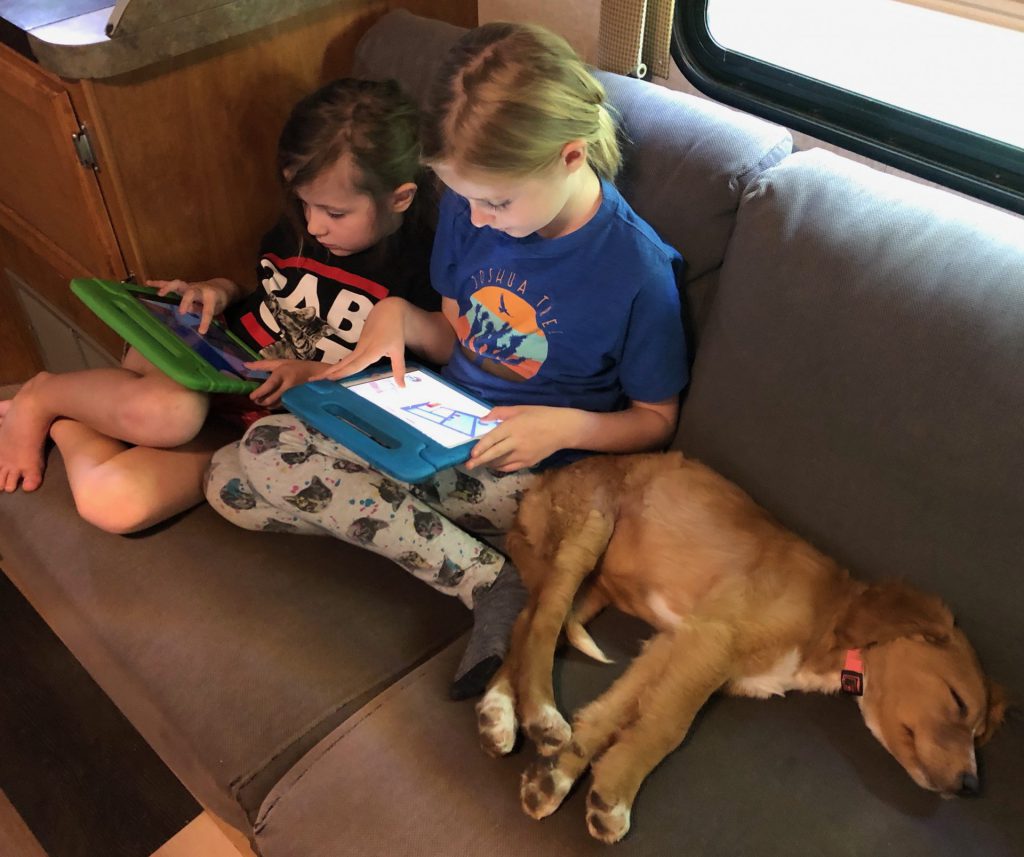 we started off with a no dogs on the couch policy. it lasted like 25 minutes.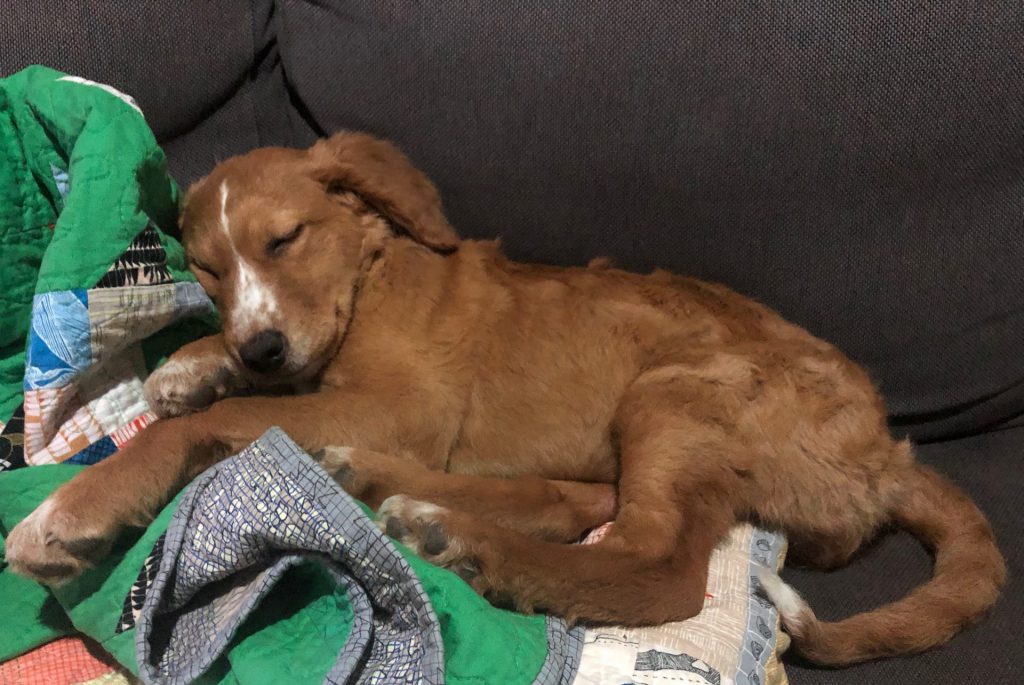 we figured shes probably super smart, so we started trying to train her early. she got sit and shake and no pretty quickly. now if only she would get "only pee and poop outside".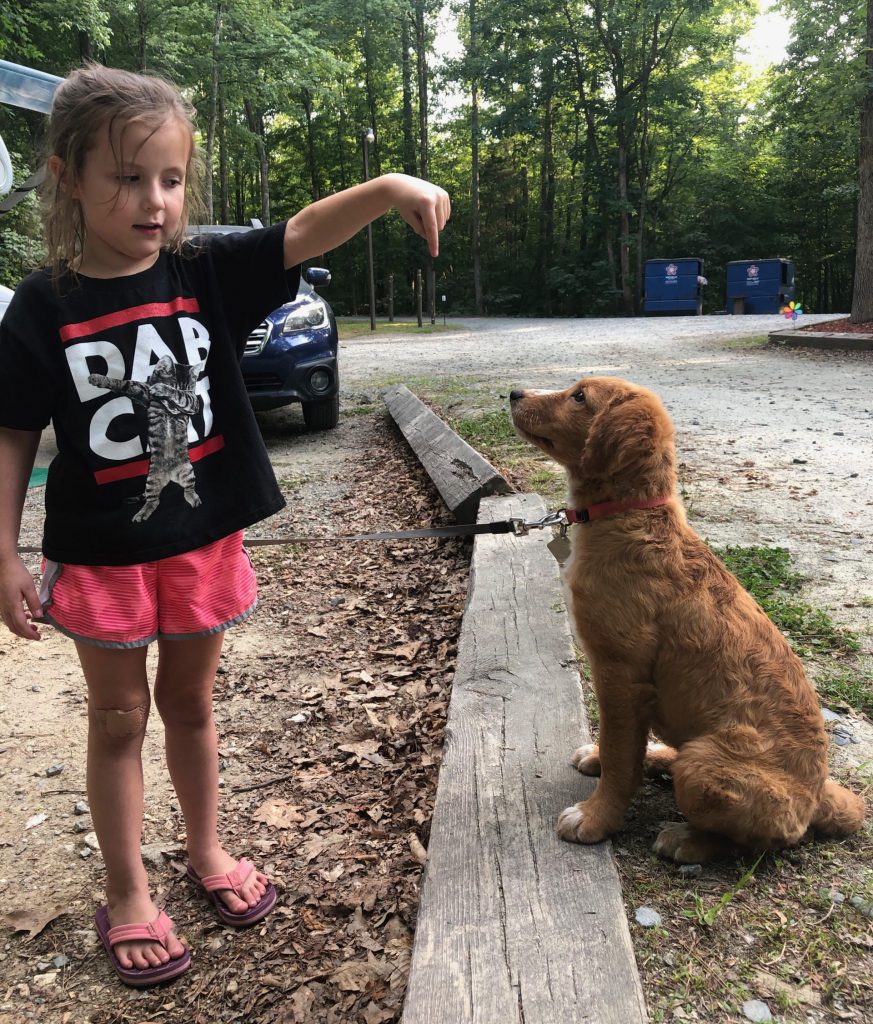 before all is said and done, she will be the most photographed dog of all time.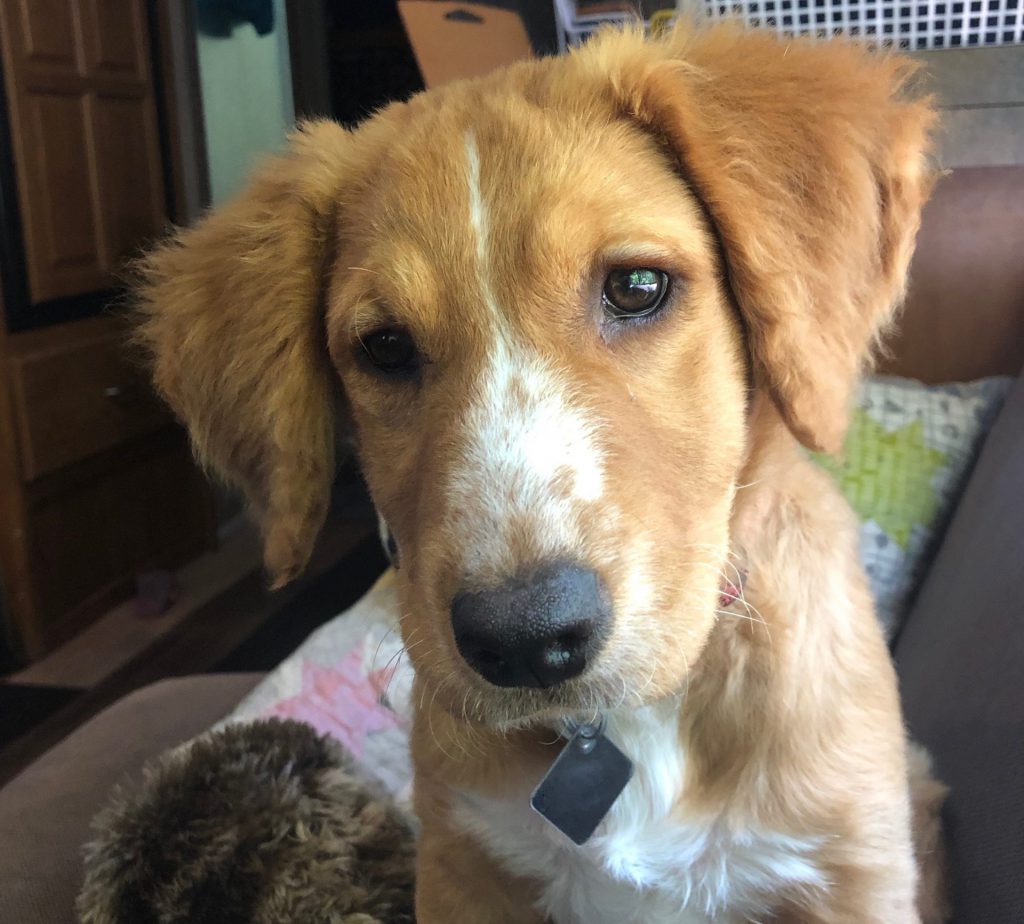 schoolwork helper. until she starts trying to chew your pencil. then she's annoying.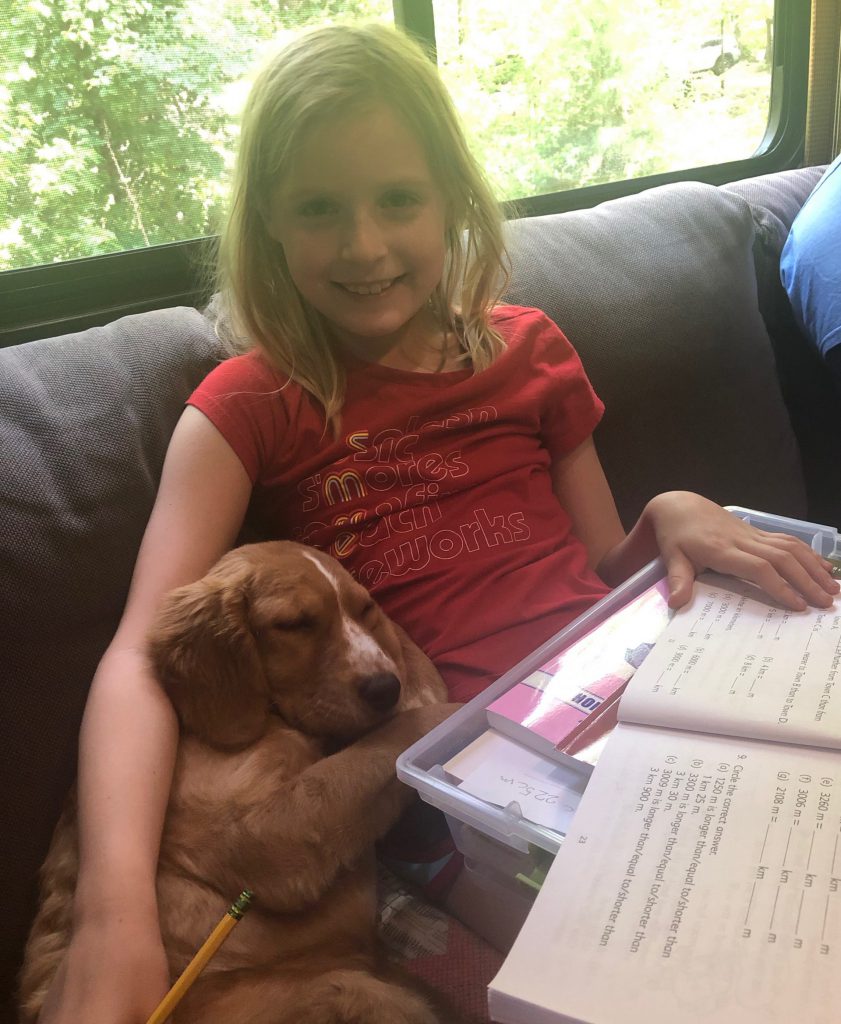 the "ruby drape"… a familiar sleeping pose.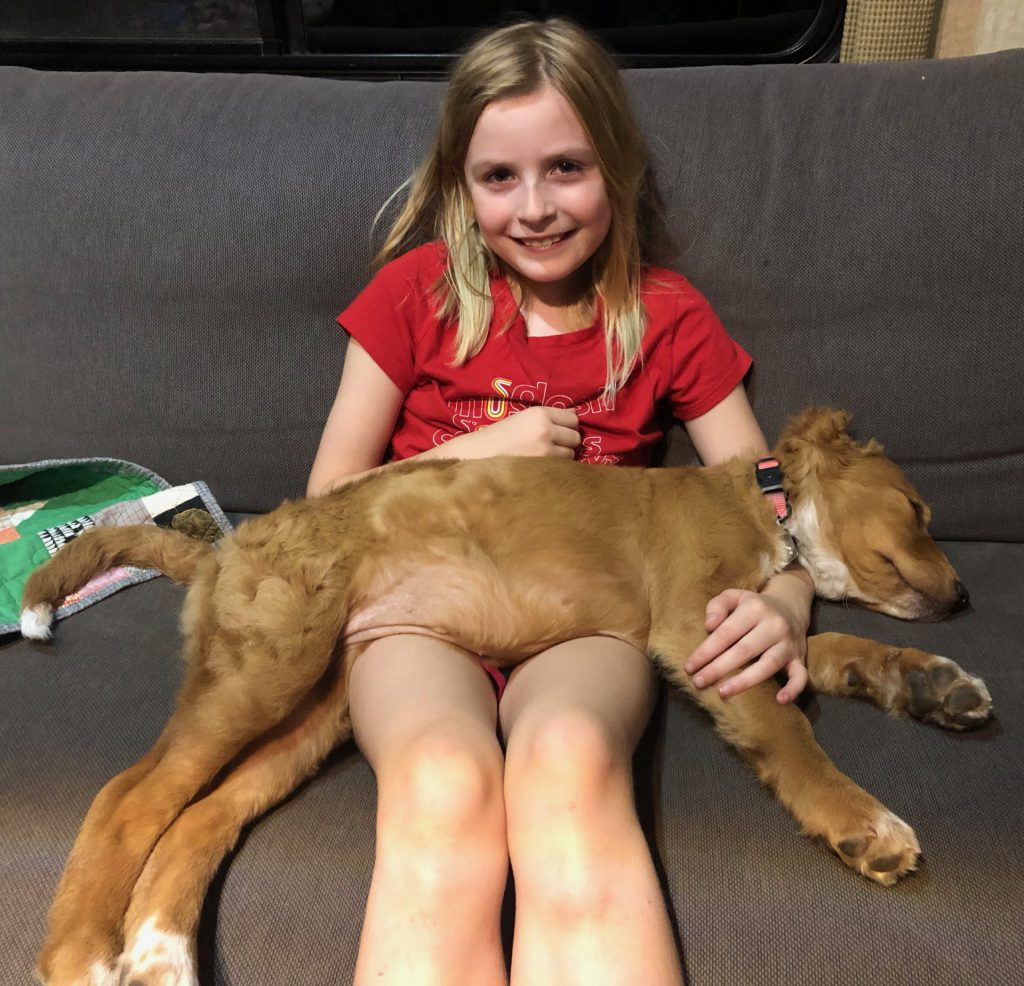 while we were still living in the rv, we pretty much had to take ruby out with us if we were going to be gone for very long. which meant some of us would hang out with her, while the other one would run an errand, like this trip to publix…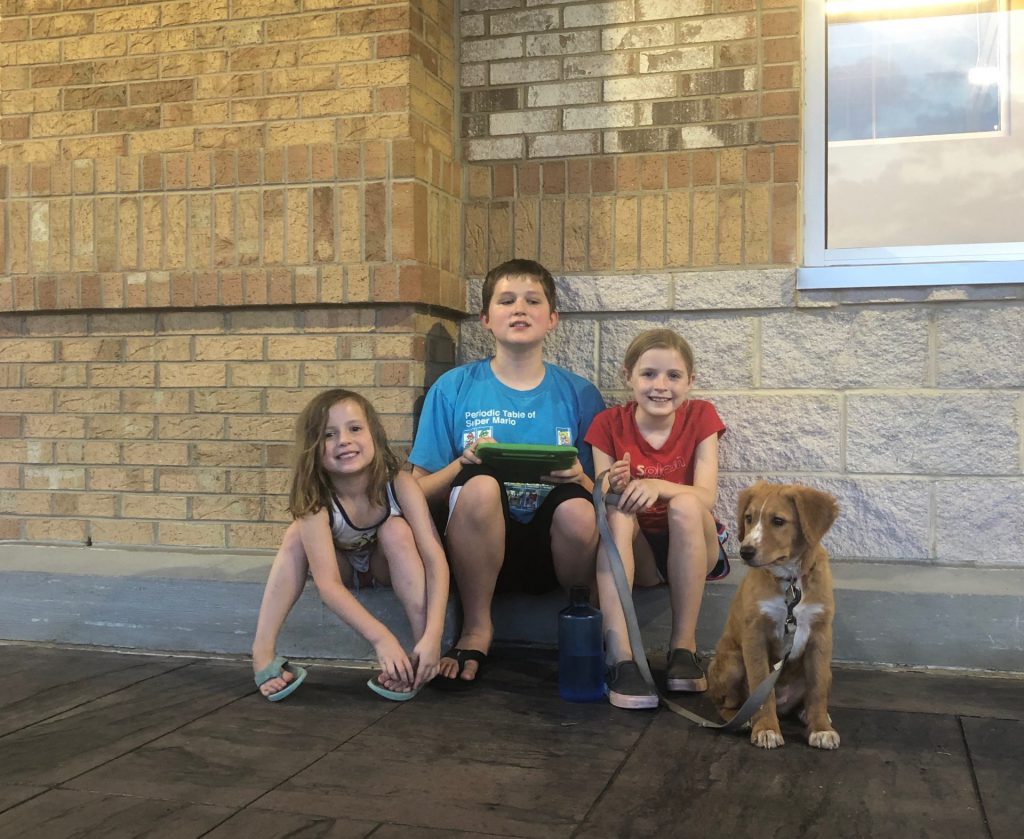 anyhow. that's the story. we have a new pup.
ruby. rubes. rube. rhubarb. ruby dooby do. rube doggy dogg.
i'll stop here and let the rest of her pics come in my random posts about life. but i figured she should get a proper blog introduction post.