not only we were able to assemble full size gingerbread houses and bake and decorate actual sugar cookies in our stupid new giant house. the girls and i also had a full fledged cookie baking campaign that spanned days, maybe weeks. we searched for various delicious recipes to try, assembled the ingredients, put on our aprons, and got to work.
cute helpers.

enthusiastic helpers.
unfortunately, between helping kiddos manage tasks, having dirty hands, and constant kitchen tidying, i didn't get a ton of pictures. then the girls lost interest when we were making batch after batch of dough that required refrigeration. but, there was renewed interest when it was time to roll chocolate dough in pecans and drizzle chocolate on top of the thumbprint cookies.
the cookies we were most excited about were the meatball cookies. or maybe that was just me. they have a million spices in them and i think i had to go out to the store several times to procure all of the correct ingredients. (at one point in the baking spectacle, i went to four different grocery stores on four different outings, in a 24 hour period).
spices on spices on spices.

meatballs usally have sprinkles, right?
the cookie that was the most labor intensive was the orange cranberry pecan rolls. they were also the biggest hit, so i'm glad we made them. but they needed to be refrigerated two different times, for like 24 hours. and rolling out the dough was hard. and rolling them up was hard. and there was the orange zesting without a proper zester. also, the filling was incredibly non-photogenic, looking more like ground beef than a delicious orange cranberry pecan sugar concoction.
mmmmm.

sliced and ready for baking.
hazel's favorite recipe was the seven layer magic cookie bars. lots of easy spreading and sampling. and a delicious return.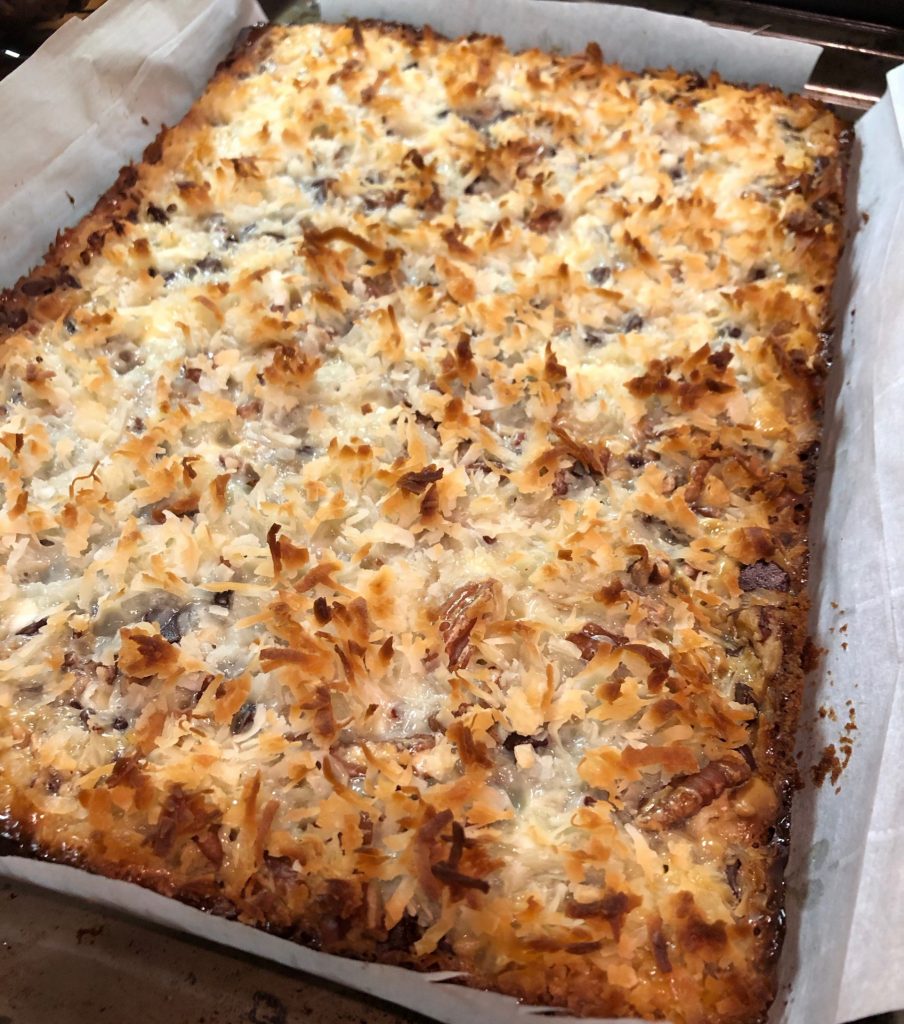 i made the most ginger-y gingerbread cookies of all time. and used only snowflake cutters for artistic purposes. (and molasses happened to be one of the ingredients i had to make an extra run to the store for). hazel was glad to help me decorate a few and she did a fantastic job, considering the consistency of the icing. (also. low photo quality because my phone screen smashed and i was relegated to using my ancient ipad for documentation).
professional.

gingerbread-y snowflakery.
on the day of the grandlidbom swedish family christmas, anna and i had the bright idea to whip up an eggnog pound cake for dessert. we found a recipe that didn't require any ingredients we were not in possession of and whipped up this delicious loaf. i'm still finding my ancient oven to be a bit tricky and there were some charred edges that required surgical removal, but other than that it was very tasty.
i heart eggnog. pound cakes. and candied pecans.
on christmas eve, we decided we didn't quite have enough cookies. we made up a batch of peanut butter blossom cookies, just for safe measure.
bakers.

rollers.

kiss smasher inners.

um. yes. please.
finally, our baking days came to an end. we made mexican hot chocolate cookies, gingerbread snowflakes, sugar cookies, turtle thumbprints, 7 layer magic bars, peanut butter blossums, cranberry orange pecan swirls, and meatball cookies. it made for quite a lovely looking christmas cookie platter, if i do say so myself.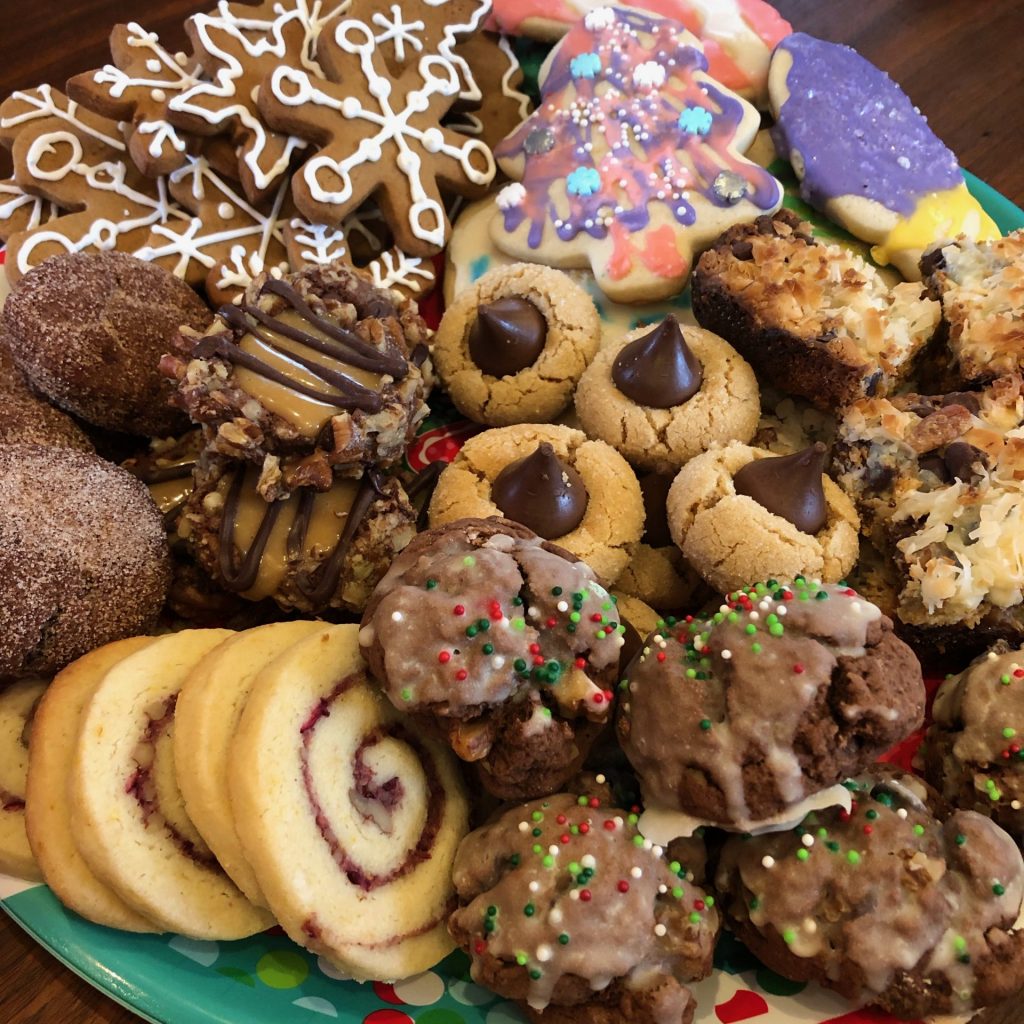 along the way, i bagged up cookies and delivered them to fellow cookie loving friends. and we even left some bags out for the amazon and ups delivery folks, who we took full advantage of for our christmas gift shopping endeavors. of course, we left out the saliva infused iced sugar cookies.
we ended up throwing out a lot of cookies when the new year rolled around and we were determined to stop the freight train of weight gain, so maybe next year i'll make fewer. or give away more. or repeat the same situation. we'll see…