well. since i'm in coronavirus quarantine, it seems like a good time to catch up my blog for the last two months.
in february, one of our new little friends celebrated her second birthday. i met e's mom at a wild and free homeschool event, discovered she was from western-ish new york, and we became pals. she was instrumental in helping me pull off the 50th anniversary party for derek's parents.
tiny e is really into daniel tiger, apparently a spinoff from mr. rogers that hit the scene after my tiny folk were tiny. for her little smash cake, we had the bright idea to attempt a 3d trolley car. armed with my limited cake supply arsenal, i rolled over to their place to lend my handiwork.
while i worked away, the ultra bored annababy documented and complained.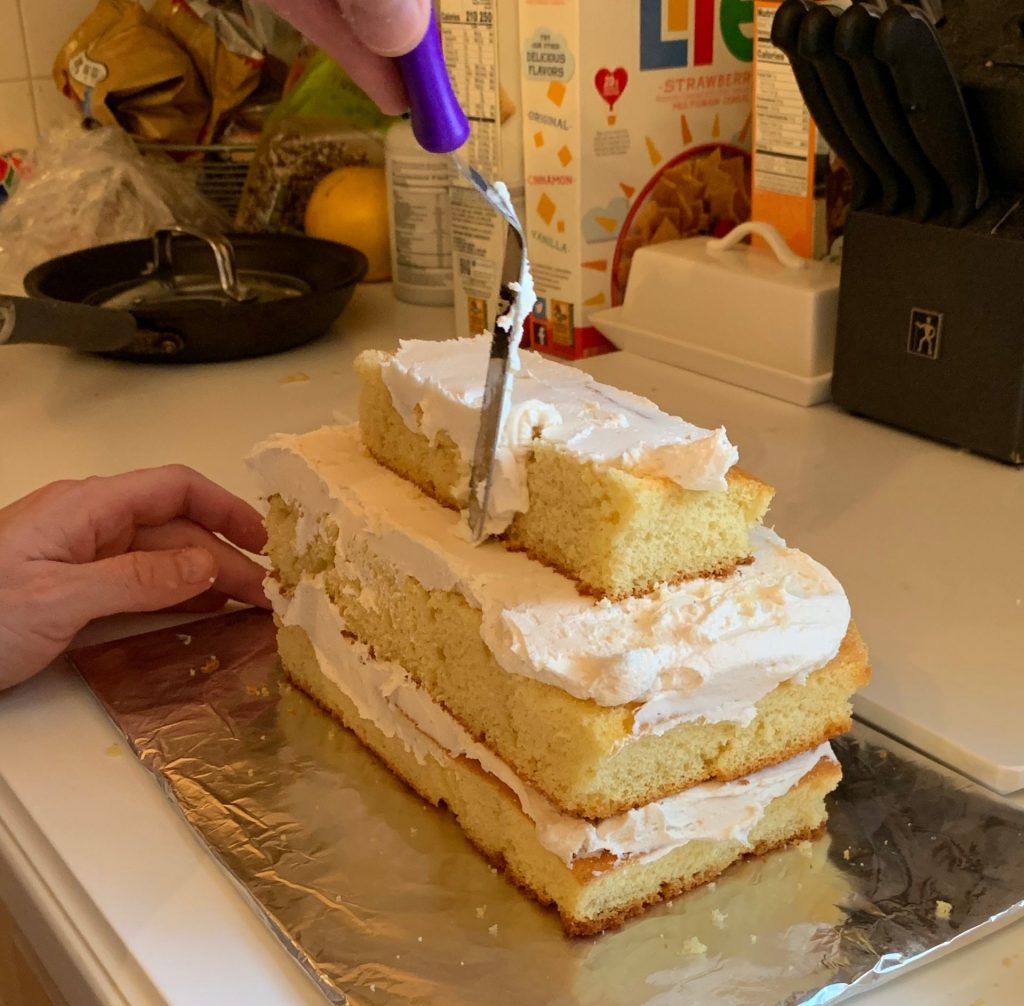 i was mostly satisfied with the final result, considering i was working with a tub of that terrible (sticky) pillsbury red frosting. the main thing was, the recipient seemed pleased. i think.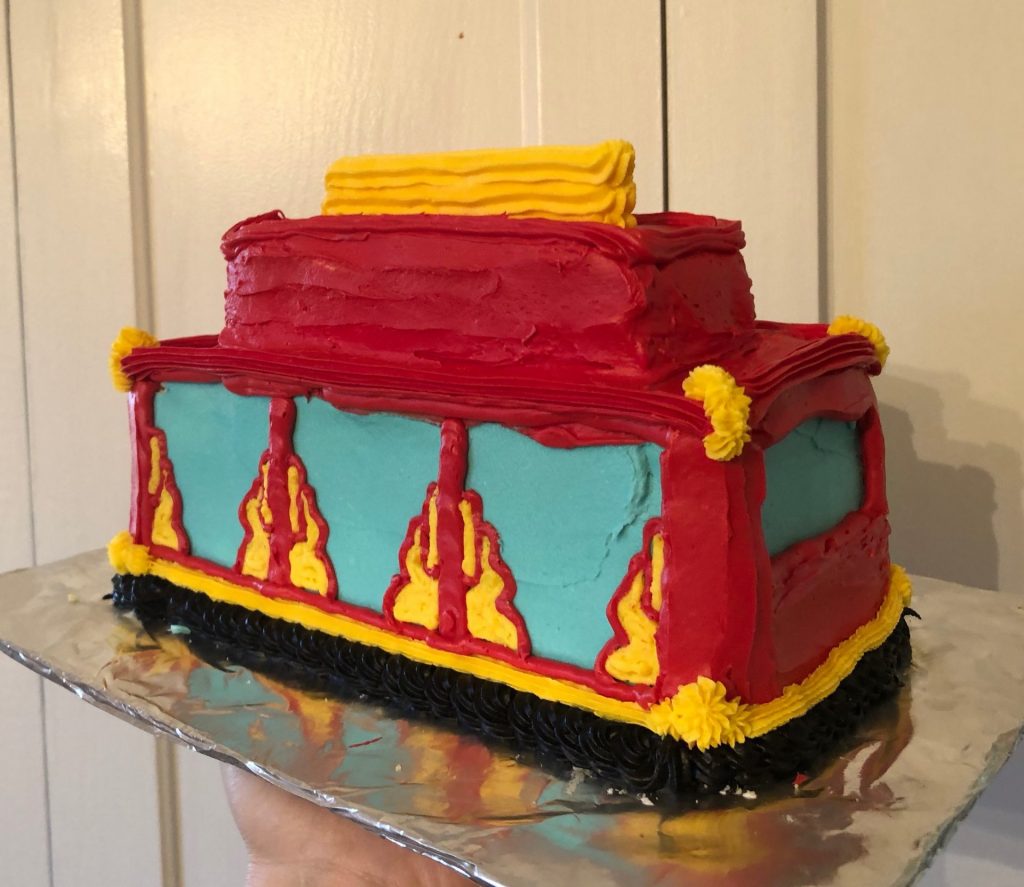 after the cake was finished, anna, hazel, and i helped decorate (think: balloon arch) and clean for a bit, before heading home and leaving the rest to the birthday girl's family. the next morning, we arrived to find the house ready for an epic daniel tiger's neighborhood blast.
the cakery area, complete with comparison toy trolley likeness.

and the cake was joined by daniel tiger himself.
basically, we are balloon arch pros at this point.

the official party room.
e's mom and warm brie.

e hearts sticker face anna.

avid fan of charcuterie, popcorn bars, and orange punch.
we gifted our tiny friend several of our favorite all time books. dragons love tacos, the day the crayons quit, and those darn squirrels get a lot of readings around these parts. (also, please note anna's phone in the bottom of the pic, documenting the party events for e's parents).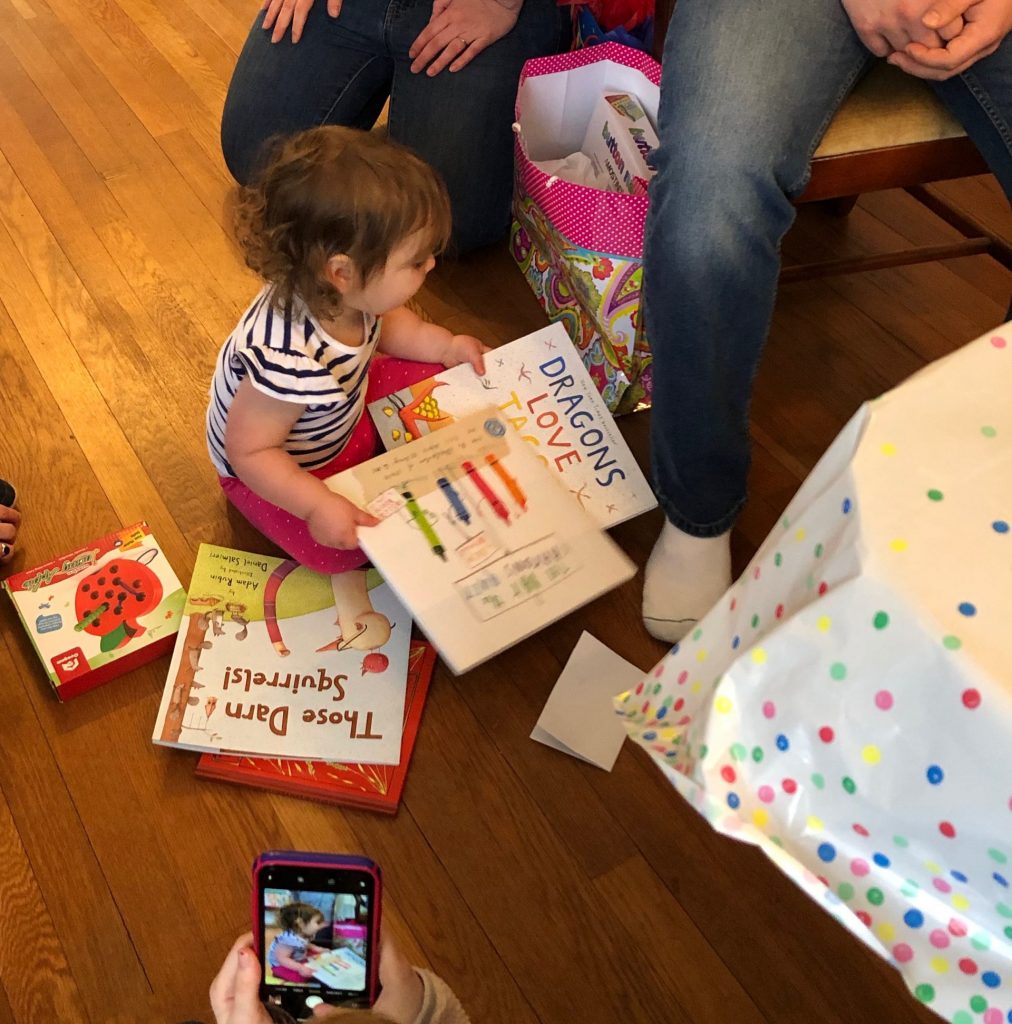 i'm pretty sure the cake was a hit e. this photo was my favorite. her happy little red frosting covered face. she did good work.
later, victoria was nice enough to let me slice an unslobbered bit of the corner of the cake to sneak away for hazel, who did not realize until the smash time that none of the trolley cake was for her and she was expected to eat a boring cupcake.
anyhoooo… thus concludes this installment of my party throwing festivities with victoria. until next time…