the weather while we were in the florida keys was quite windy. so, our options for activities were limited to land based excursions. last year, we visited the sea turtle hospital, and had planned to again, but after our impromptu stop at the marine life center on the way down, we were on a quest for something different.
we had heard from several people that the dolphin research center was pretty cool, AND dog friendly. so, we decided to check it out.
it's basically a giant cluster of lagoons and sectioned off areas for various groups of dolphins, divided by gender, age, and maternity status. at any point there's usually a training session happening somewhere, or a "dolphin encounter" of some sort, where visitors can pay extra for some bonus dolphin experiences. for awhile, we just wandered around, watching all the dolphins do their tricks.
since dogs are allowed, we brought ruby along, but she waffled between complete indifference, to being slightly terrified at the dolphin sounds. but she didn't mind getting out and about for the day.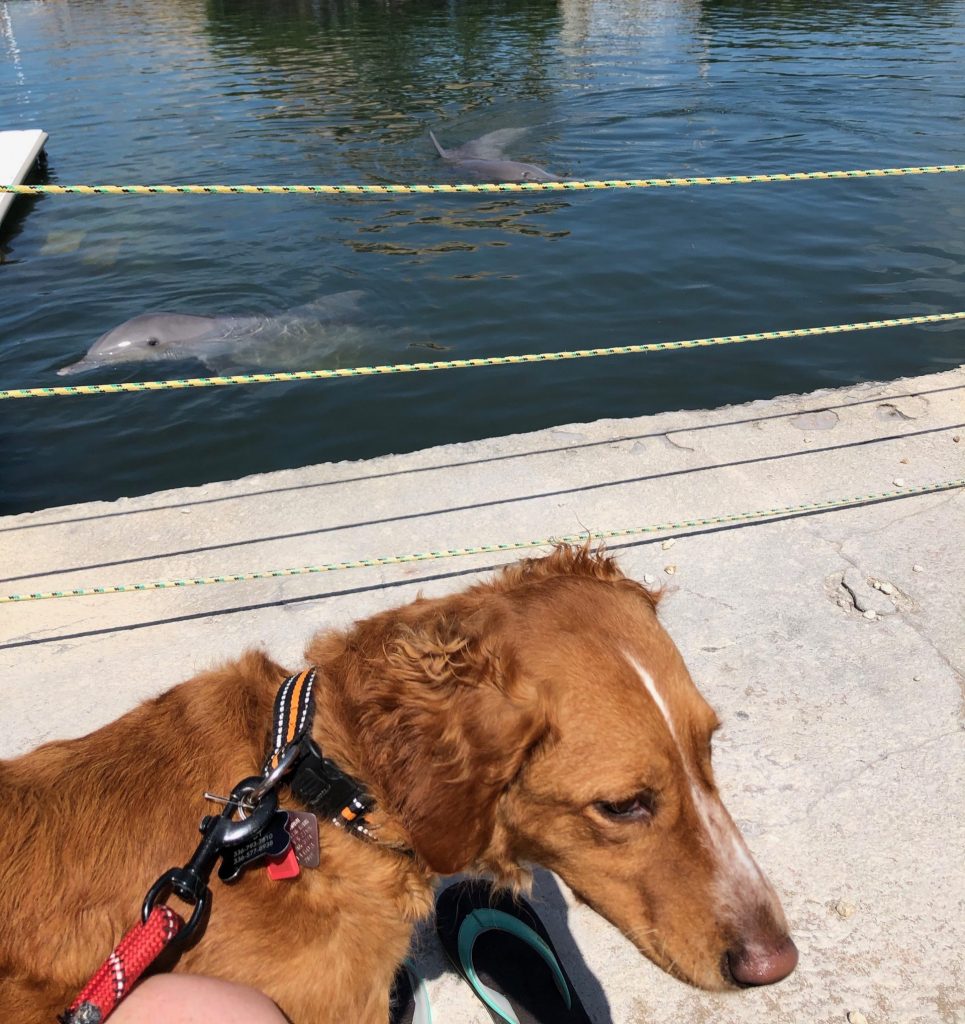 my posse, the paparazzi, taking in a little training session "show" in the shade.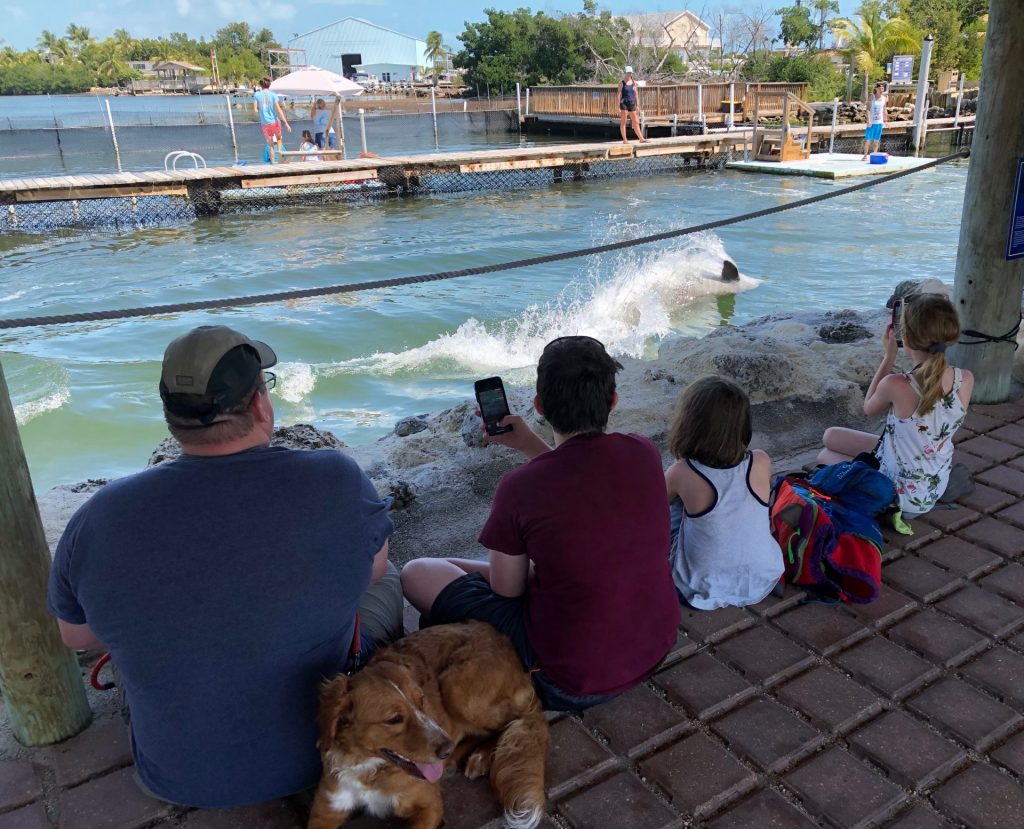 after we ate our packed lunches (i'm super cheap), we wandered over to a little bird area, where this staff member was doing some such thing with that macaw(?). i stayed back with ruby, because dogs and birds are typically not bffs and the kids weren't really interested in staring at birds in the heat, so we made quick work of the bird zone.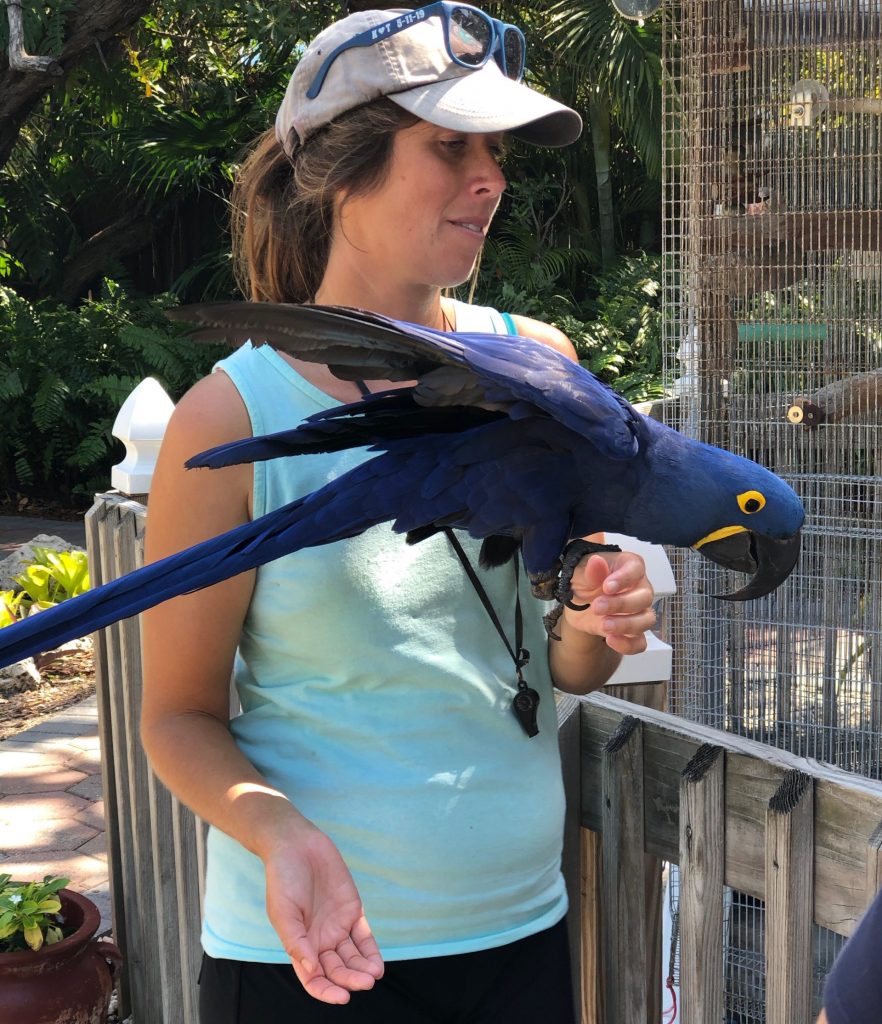 we made the executive decision to try one of the dolphin encounters. the top level, swimming with the dolphin, at $200 each, was slightly out of our budget. there was an option to "play" with the dolphins, for $60 each, but we watched some kids do that and it didn't seem all that great. after watching another family do the "pet the dolphin" option, everyone agreed that it was the level of commitment they were looking for.
so, while we waited for our time slot, we obviously got soaking wet in the splash pad. the kids had a blast, and there was another (current full time rv) family there who we got to chat with for a bit, so that was lovely.
our meet/pet the dolphins came at the end of a little training show, so we filed over to watch the show and wait with eager anticipation.
runy did not get to meet the dolphins, but she was happy to lay in the shade and people watch. and get pet by fellow dog lovers.
finally!! it was time. lined up on the dock and awaited instruction. first, we got to pet the dolphins all together as they swam under our hands. then, we each got a turn to "shake" their fins. i was proud of all the kiddos. i was sure one or more would back out at the last second. but they all went for it. (also, special thanks to our new friends who snapped a few pics for us. between theirs, derek's iphone, and the fancy zoomy camera, i had like 100 pics to choose from).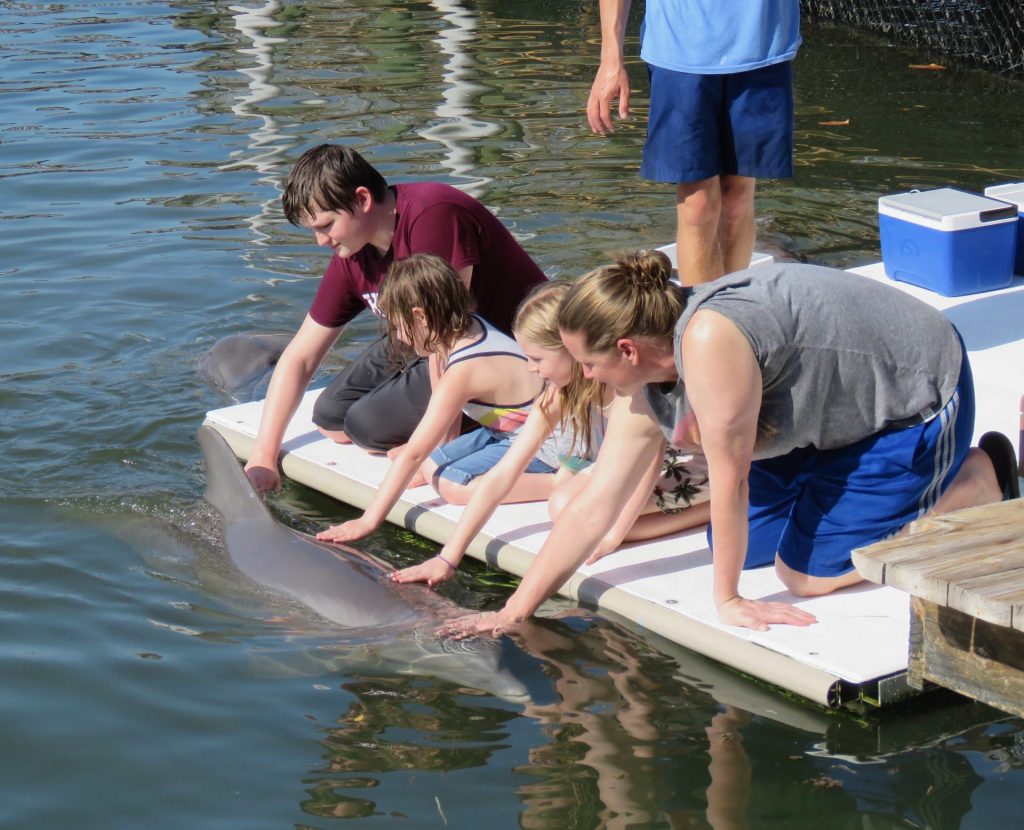 and since i had a hard time paring down the hundreds of pics, here's a few more.
so. it was a terrific day. the option to pet the dolphins was perfect for our fam. and i fulfilled a childhood dream of petting a dolphin. (they are slippery and sort of squishy). the kids were all really good, or if they weren't, i've blocked it out of my memory at this point. 🙂