when we were planning this florida trip, we knew we wanted to revisit the everglades. but, this time, with ruby in tow, it was a little more complicated. the campgrounds don't have hookups, and she's not allowed on any trails, so we would have to leave her inside, with no a/c, which could be a problem, depending on weather. so, we didn't even bother with the risk. instead we opted for just a quick visit, stopping on our way to the keys. we parked the rv in the shade in the parking lot for the anhinga trail, opened all the windows, and went for a short ranger led "hike" (walk along a paved path and boardwalk).
we eventually moved on from the tour, because the group was soooo big and we could hardly hear anyways. and i also forgot about all the little crickets on the ground that completely freaked hazel out and made us be the annoying family with a crying kid. anyhoooo. we saw TONS of wildlife. it is such a strange and surreal place.
of course, the main attraction is the american alligator. we saw a few along the way, but the highlight of the hike (walk) is "alligator point" (i think), where there's a large gathering of gators, soaking up the sun, in what must be extremely ideal conditions. they were still a few weeks away from the social distancing mandates, so it was ok. 🙂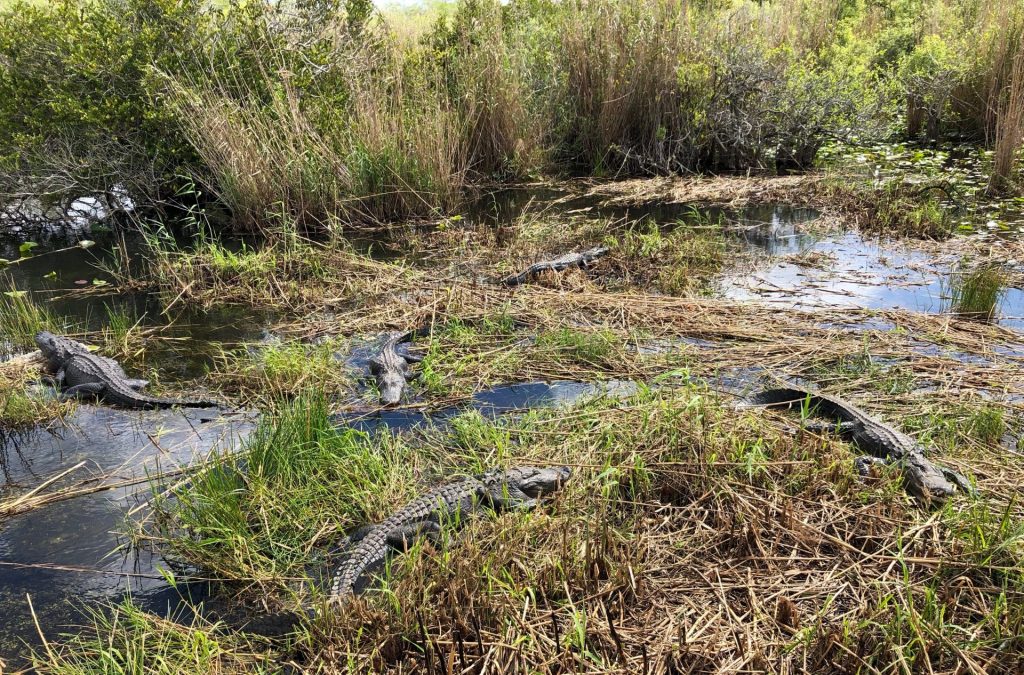 isaac had the good zoomy camera, so i bummed a lot of the shots from him, like this guy…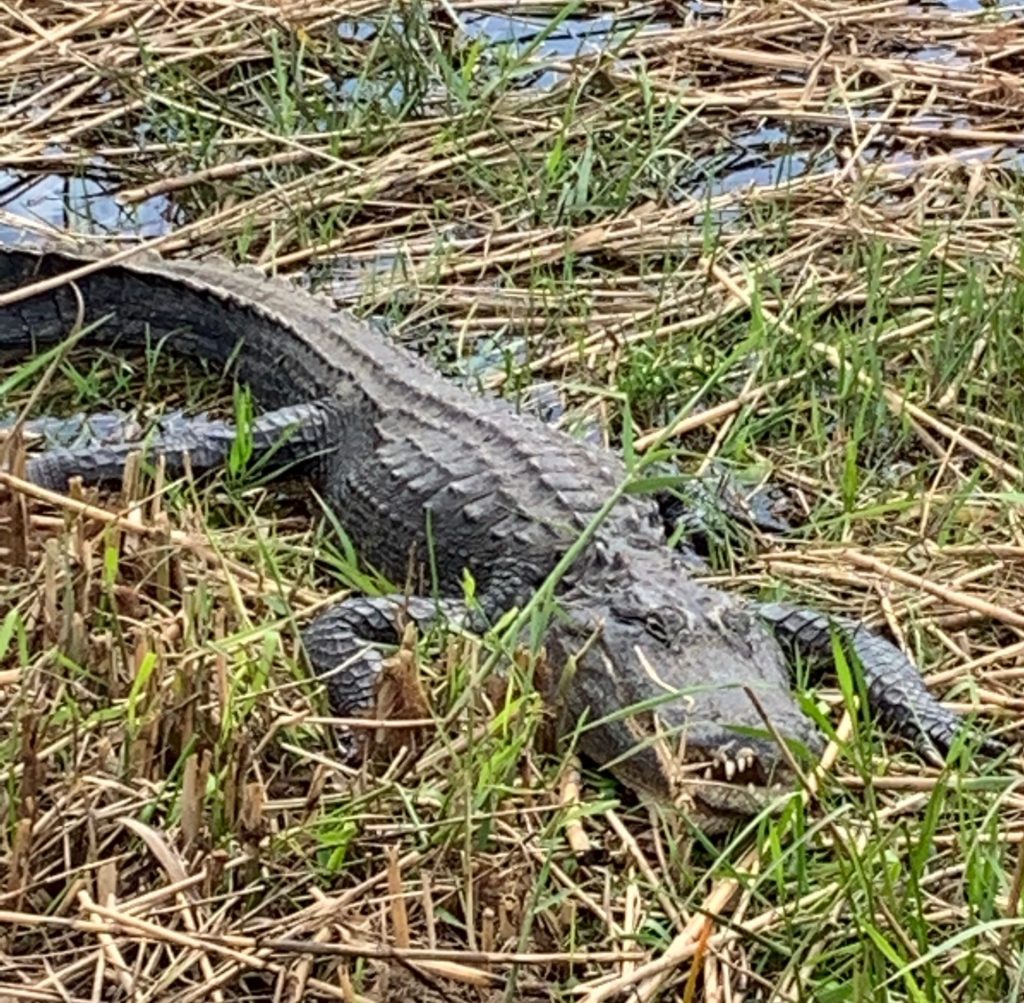 after alligator point, the rest of the walk is along a boardwalk that passes through/over some marshy, watery parts. lots of lily pads and things lurking beneath. we played leap frog with the massive crowd from the ranger tour, which is always fun when you have small people leaning over a railing, peering into a soup full of things that would like to eat them.
we stopped to take a few selfies with this guy, which was probably the closest alligator we encountered.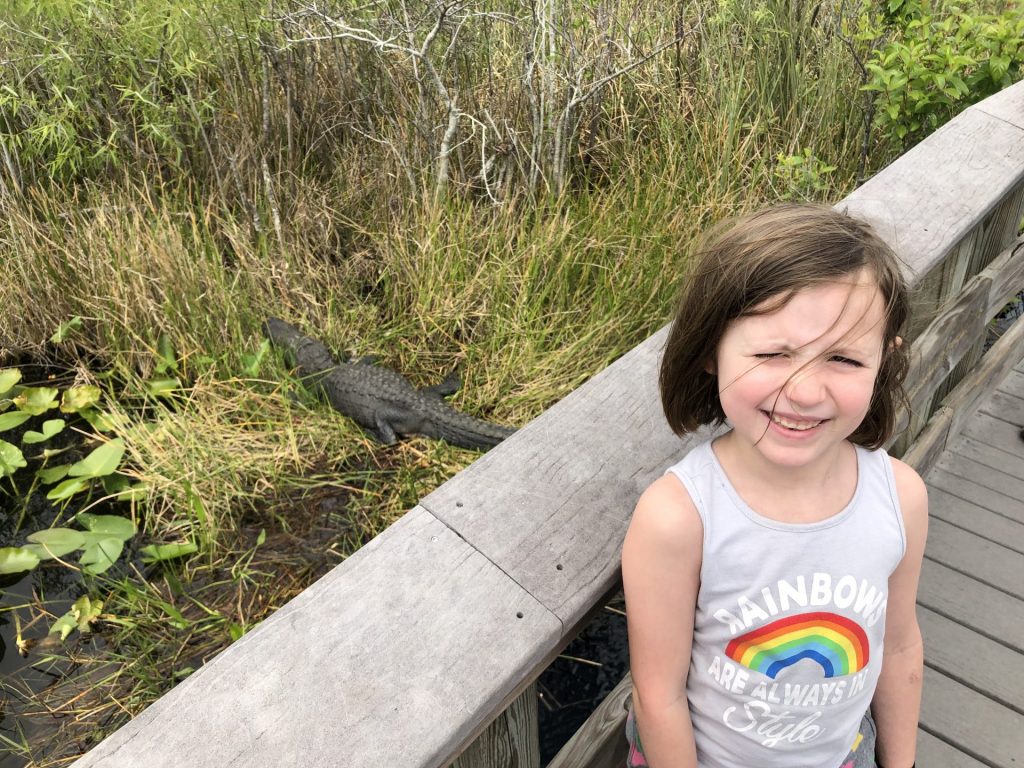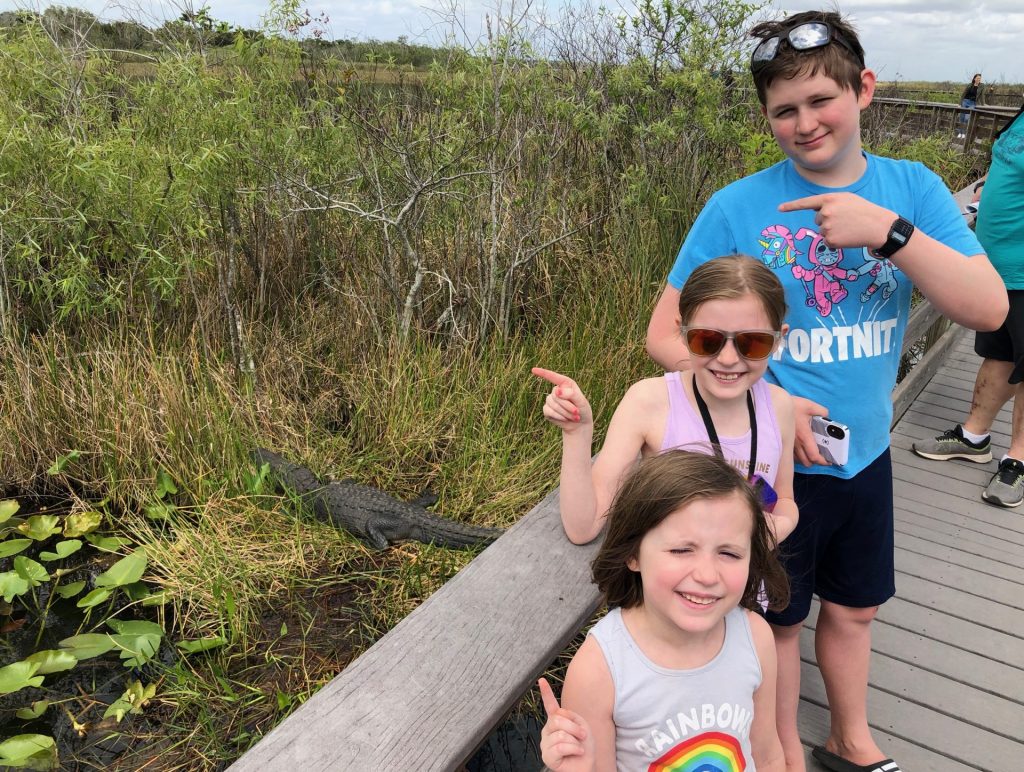 on our way out, we remembered to stop for the obligatory sign photo. early in our travels, we talked about whether we should do this at all national parks, before deciding it would add a level of stress to each visit that i wasn't prepared for. also, the line for the sign photo is often rather long, and i would rather get to seeing the things in the park instead of waiting in line for a pic with a sign. anyhow. there was no line this day. so we stopped.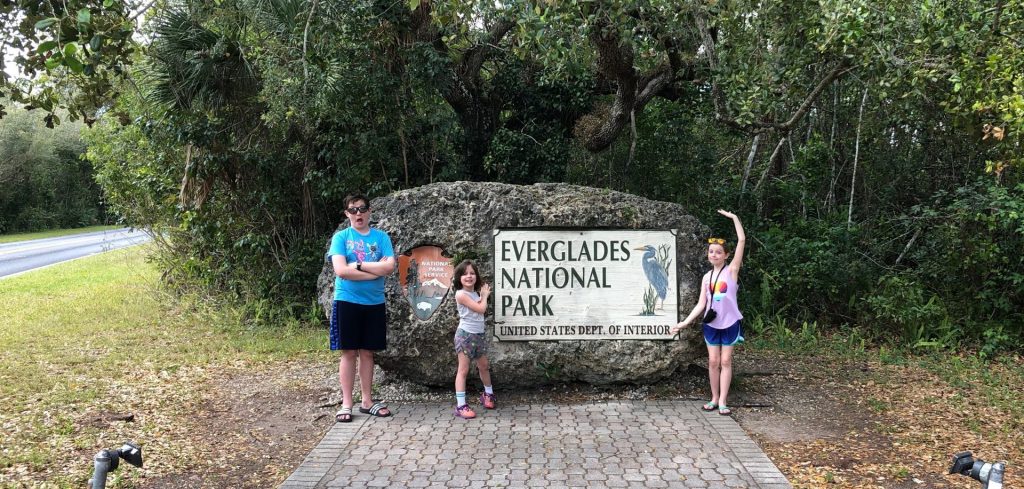 on the way into and out of everglades, there's a fruit stand called robert is here. it's massive. and pretty much the main reason i wanted to go back to florida. there are sooooo many weird tropical fruits. and other fun snacks. and the MILKSHAKES (which we postponed until our return trip on the way out of town, like last time).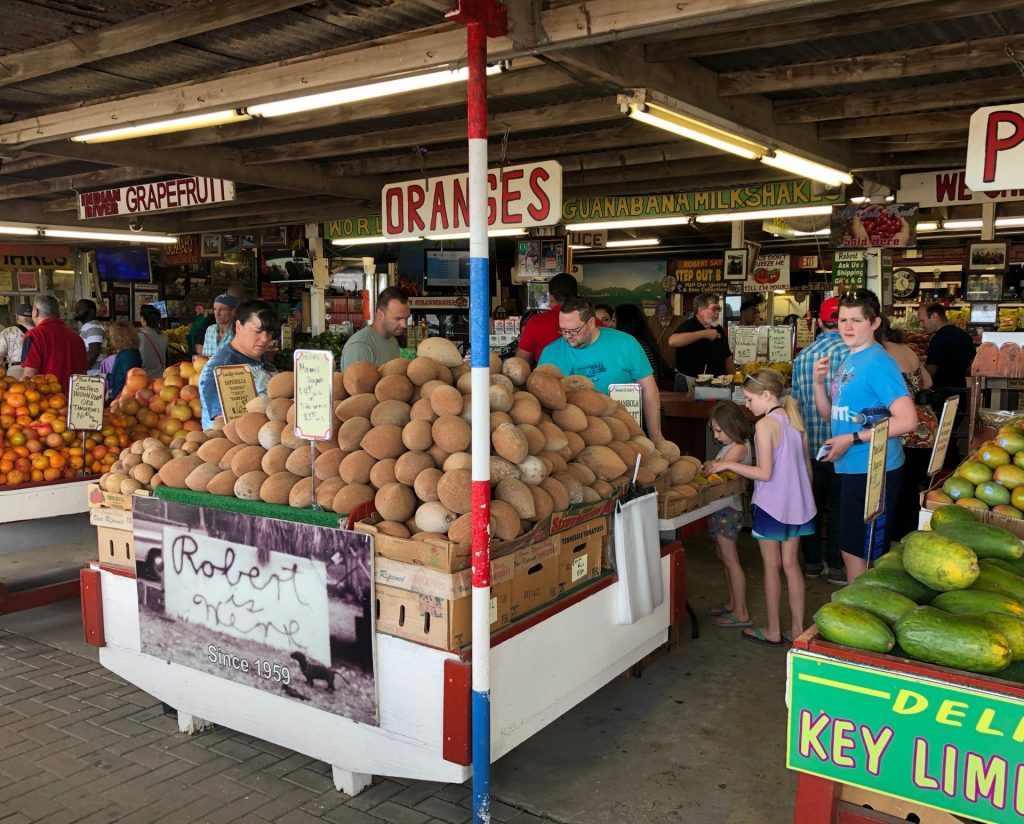 between anna's photos, and mine, i have quite a few, but i'll spare you massive amounts of tropical fruit photos.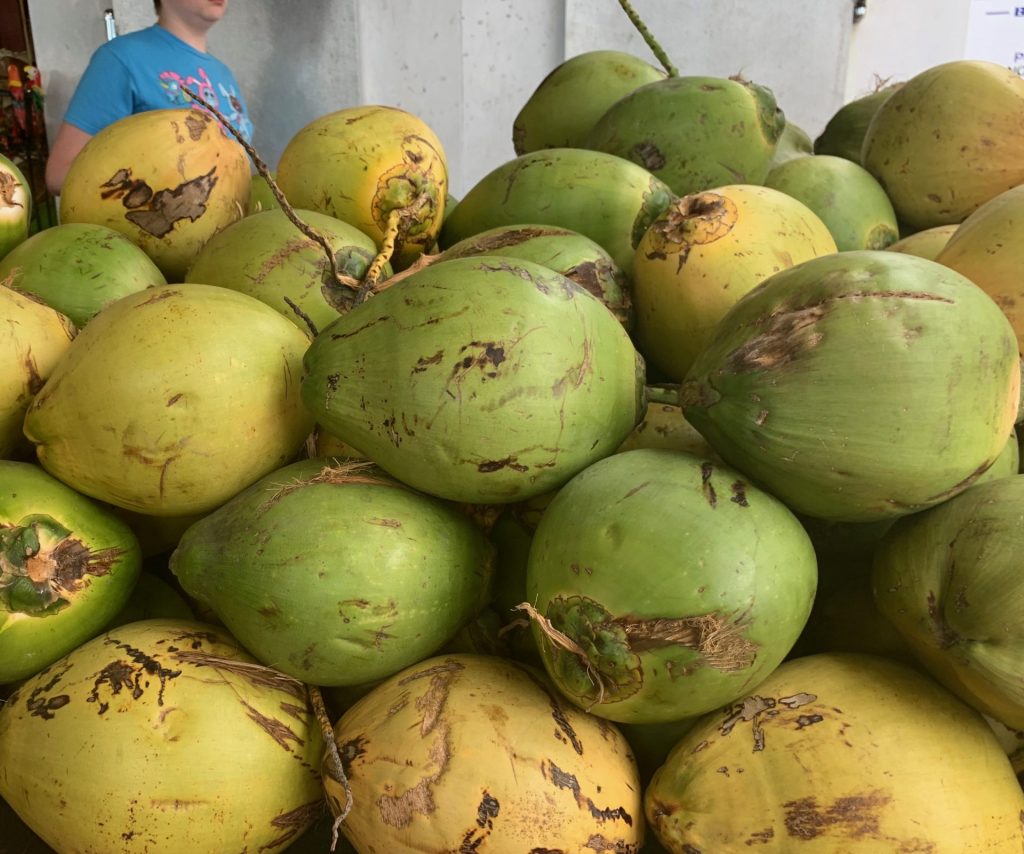 after we made our fruity (and sunflowery) purchases, we grabbed some fast food, while ruby waited in the camper. :). and then, we were off to the keys….