during anna's quest to plan the most perfect birthday of all time, she scoured pinterest for ballet cakes. when she showed them to me and they all had gumpaste ballet slippers standing upright on top, i knew i had to make that happen. even if her party attendees were only family and venue was our backyard…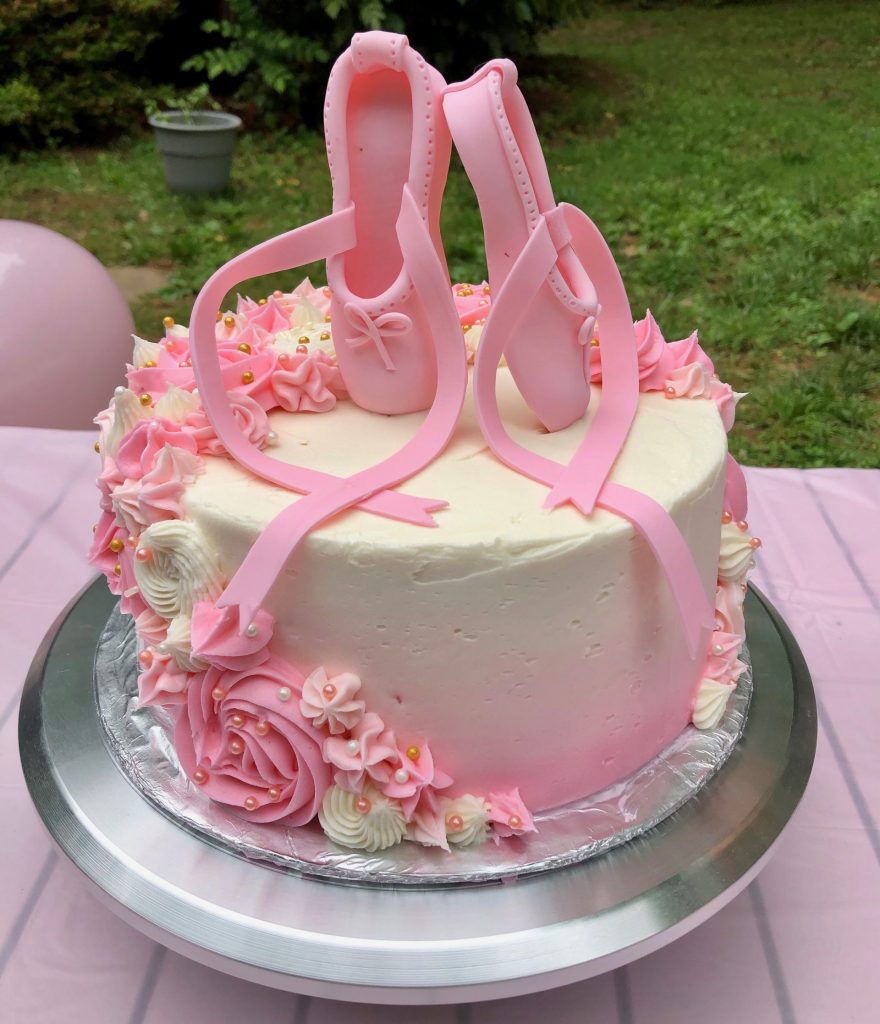 fortunately, on one of the cakes she pinned, there was a complete youtube tutorial detailing how to make the slippers. i ordered gum paste in my walmart pickup and got to work. i was missing a few tools that she used, but was able to make do. and i was quite proud of my color mixing skills (with limit options) to get the bottom of the shoe color that accurate.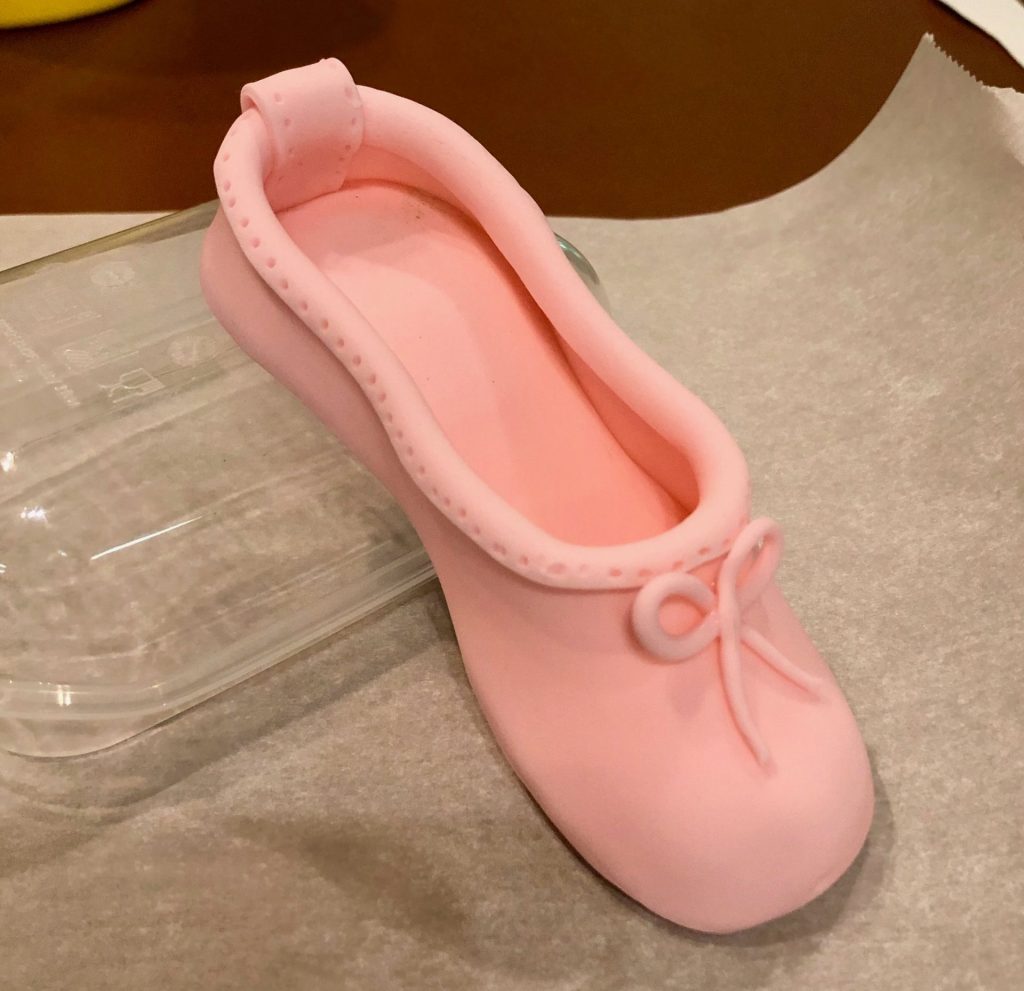 for her cake flavor, anna requested strawberry lemon. we found a recipe to try and did a test run the weekend before. so, on top of being super cute and ballet themed, it was made from scratch, with a strawberry filling and strawberry buttercream. i maybe might have made too much filling. (and then all that flavor would be overwhelmed with all the vanilla buttercream i slathered on).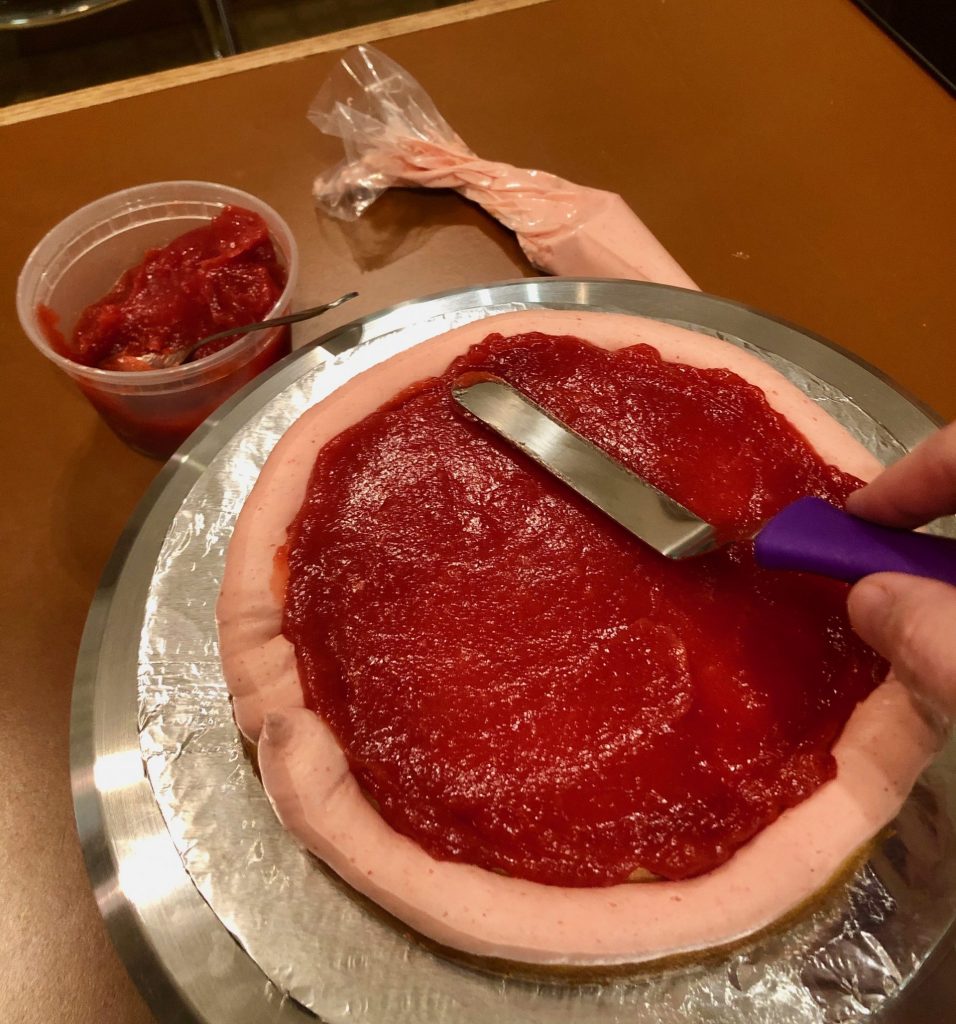 and then, even though i have the motherlode of sprinkles, anna requested some light pink to be added into the gold and white leftovers from the grandlidbom anniversary. so, i sent derek out for a curbside pickup for nonpareils that i would use maybe 20-15 of. the things we do. i frosted the sides of the cake in an ombre that anna said was "lighter than i though it would be". thankfully, once i added the rosettes little dollops and sprinkles, she was in love.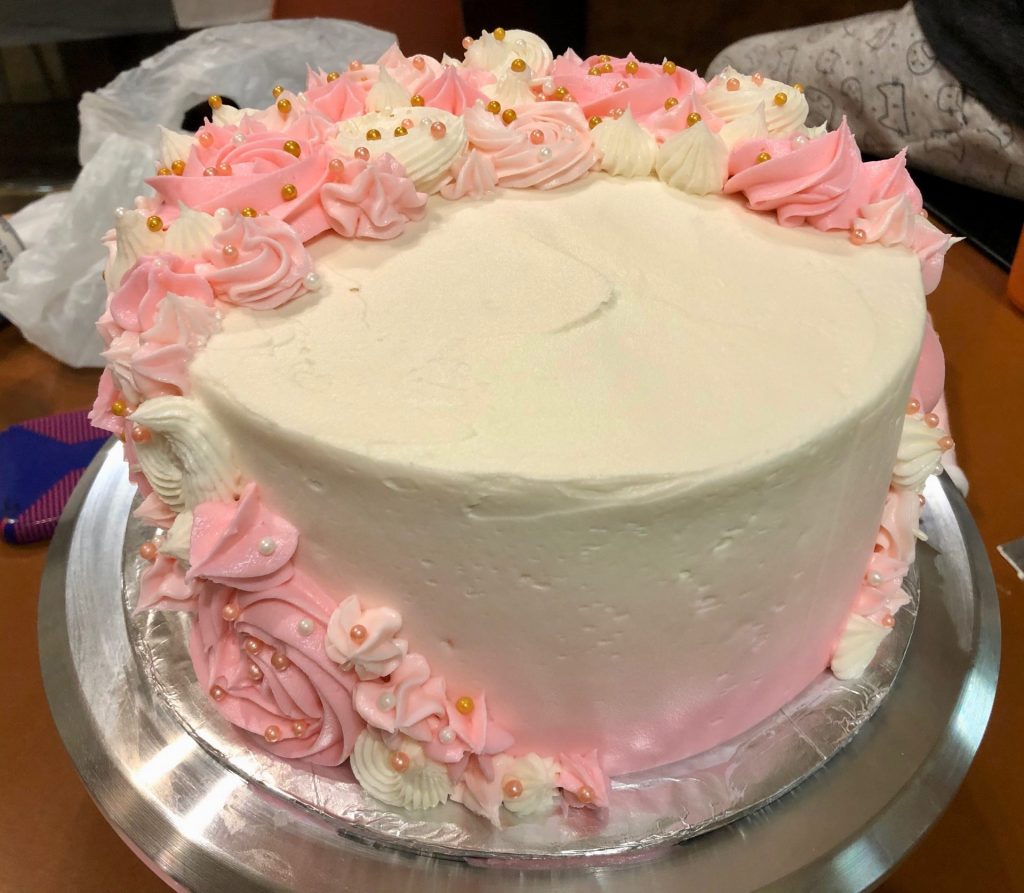 on the morning of anna's birthday, i put the slippers on the top of the cake and added the ribbon ties, which were a little trickier than i had hoped. but, in the end, they held up until the party.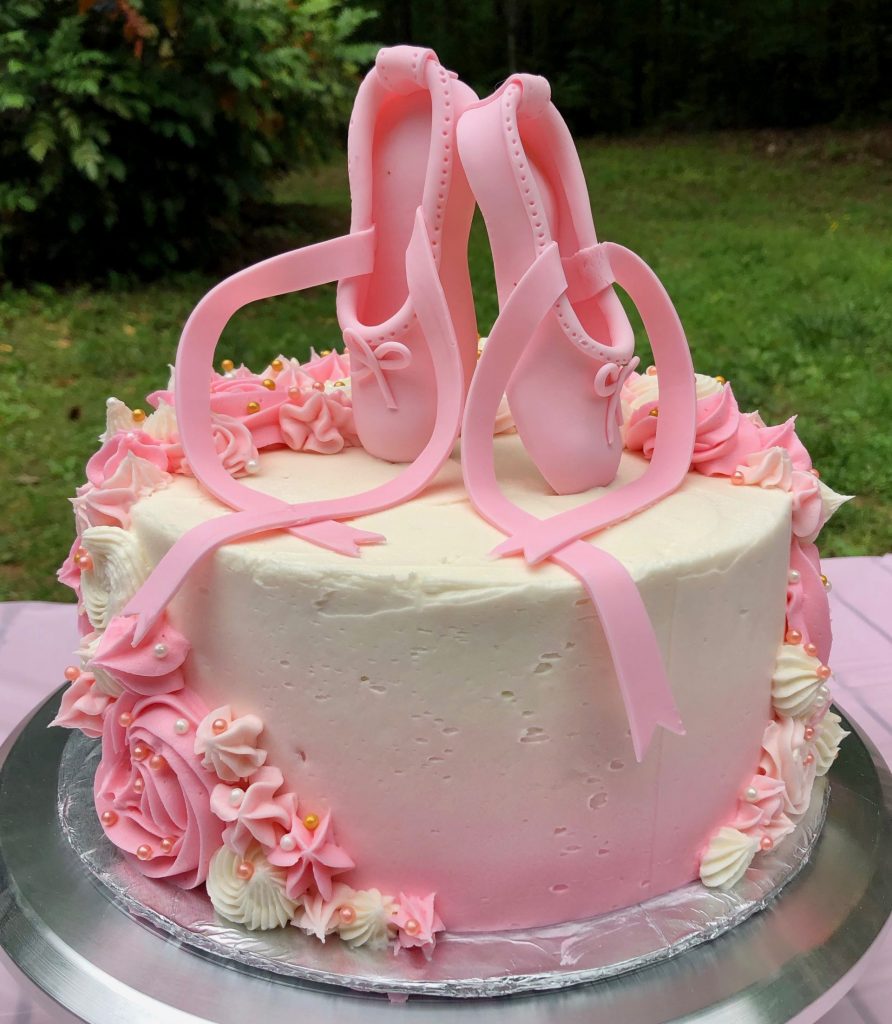 we had the world's fastest photoshoot, before anything fell apart and/or any dogs bumped the table. i am quite pleased with the outcome. i wish i had take a little more time to get the frosting smooth, but it was late and i was frazzled with how soft my frosting was.
and that's the story of anna's 10th birthday ballet cake….