it turns out, our new house is only about four minutes from our favorite little strawberry farm, that we last visited five years ago. so, as strawberry season approached, we kept a close watch on the jones farm facebook page, plotting the perfect day to go pick our own berries. then we drove alllll the way over. and they were closed.
so. a week later, we tried again. and they were open for business. the girls and i grabbed two buckets and got to work.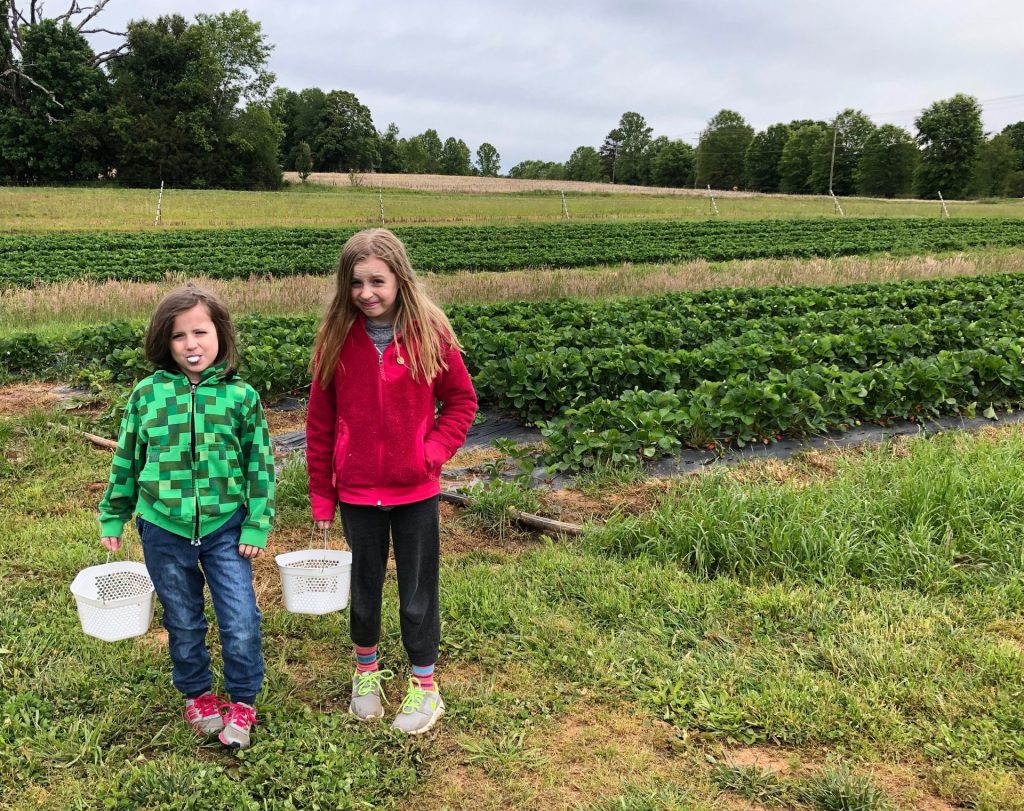 the plants were STUFFED with bright red, picture perfect, very sweet berries and the girls filled the buckets in no time.
hazel was quite impressed, probably because our potted strawberry plants at home keep producing sad little shriveled up (or stolen by squirrels before they ripen) berries.
anna worked hard to get only the best of the best.
i mean. look at these things…
hazel took a little longer to fill her basket. it's hard when you have to stop to pose for photos by the paparazzi. and when you have to admire each pick.
we filled our buckets to overflowing and maybe did a bit of sampling for quality assurance purposes. (i think that's allowed, or at least it was last time).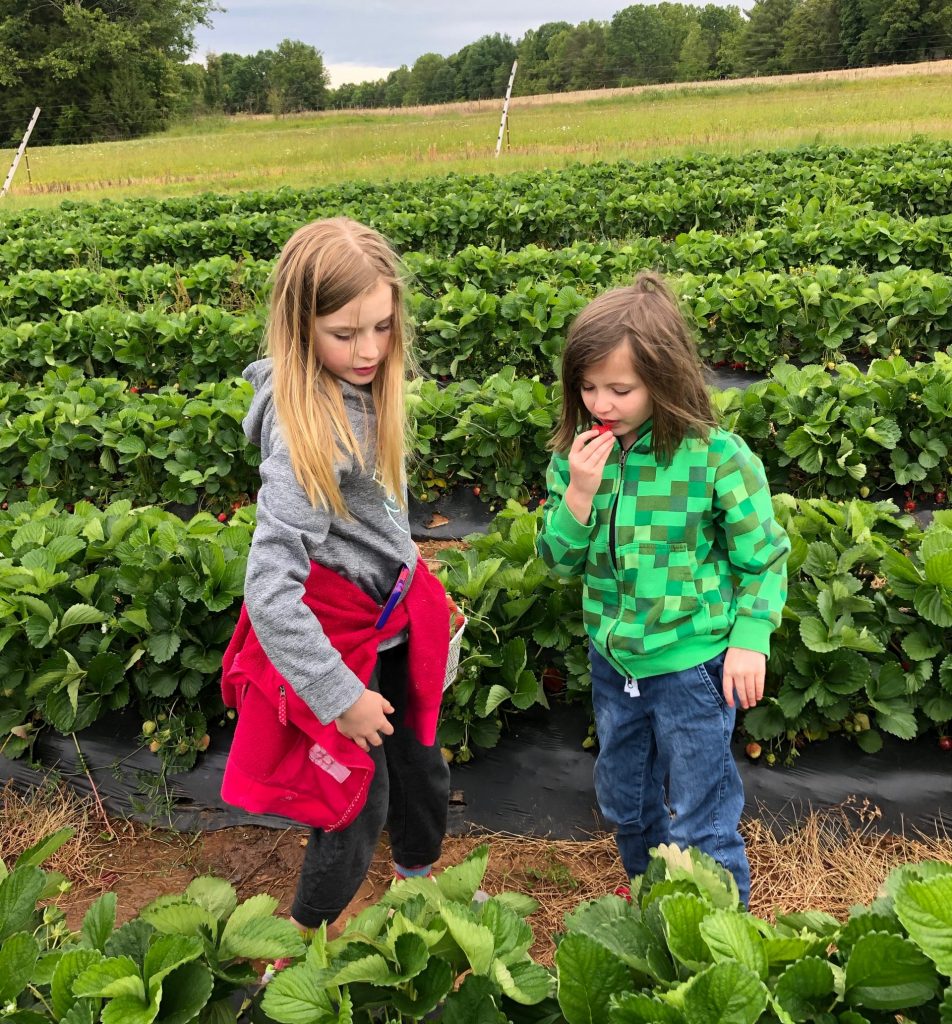 finally, our buckets were full (overflowing) and we headed back to pay for them. when one dropped to the ground, hazel ran back to replace it. we were getting our moneys worth if she had anything to say about it.
obviously, what is the point of a strawberry picking adventure if you don't stop to take pictures for instagram. but, i mean. what is prettier than a basket of strawberries. oh. and the cute girls, or whatever. 🙂
we immediately began snacking on the berries all afternoon, but decided we needed to find a recipe to use them up while they were still lovely and perfect. i couldn't bear to bake or cook them, since they were so delicious, and decided to keep them as fresh as possible. anna and i made a vanilla cream cheese pound cake, whipped up some real whipped cream, and chopped up the berries and added some sugar that would turn syrupy. and then we had the worlds best strawberry short(pound)cake. so. so. good.
hazel approves. we all approve. we just might need to go back for more.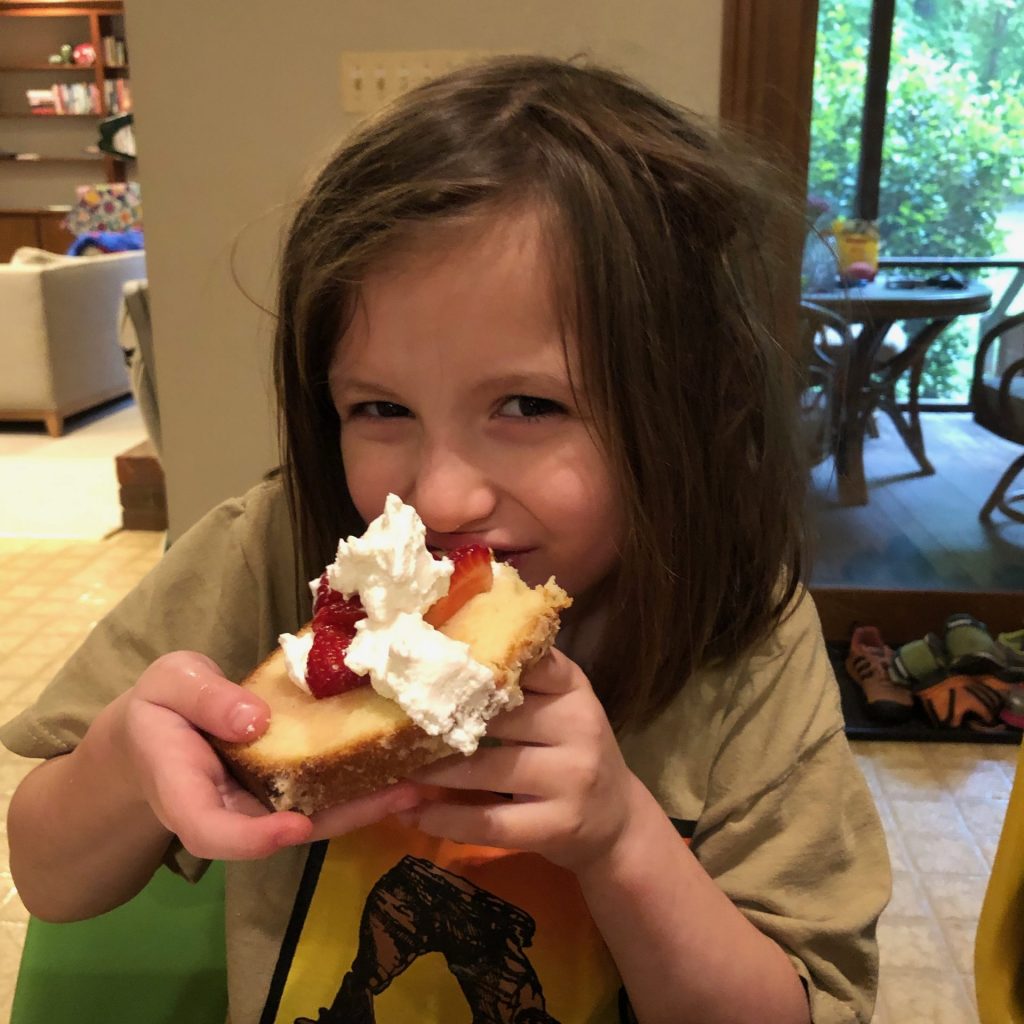 anyhoooo. it was so nice to get out of the house (and not in the backyard) and do a thing that isn't grocery shopping or doing curbside pickup. and delicious dessertery makes it even better.