one week ago, our beloved middle child, the annababy, turned ten. i cannot believe it was a decade ago that this kid hit the scene, taking us from a family of three to four.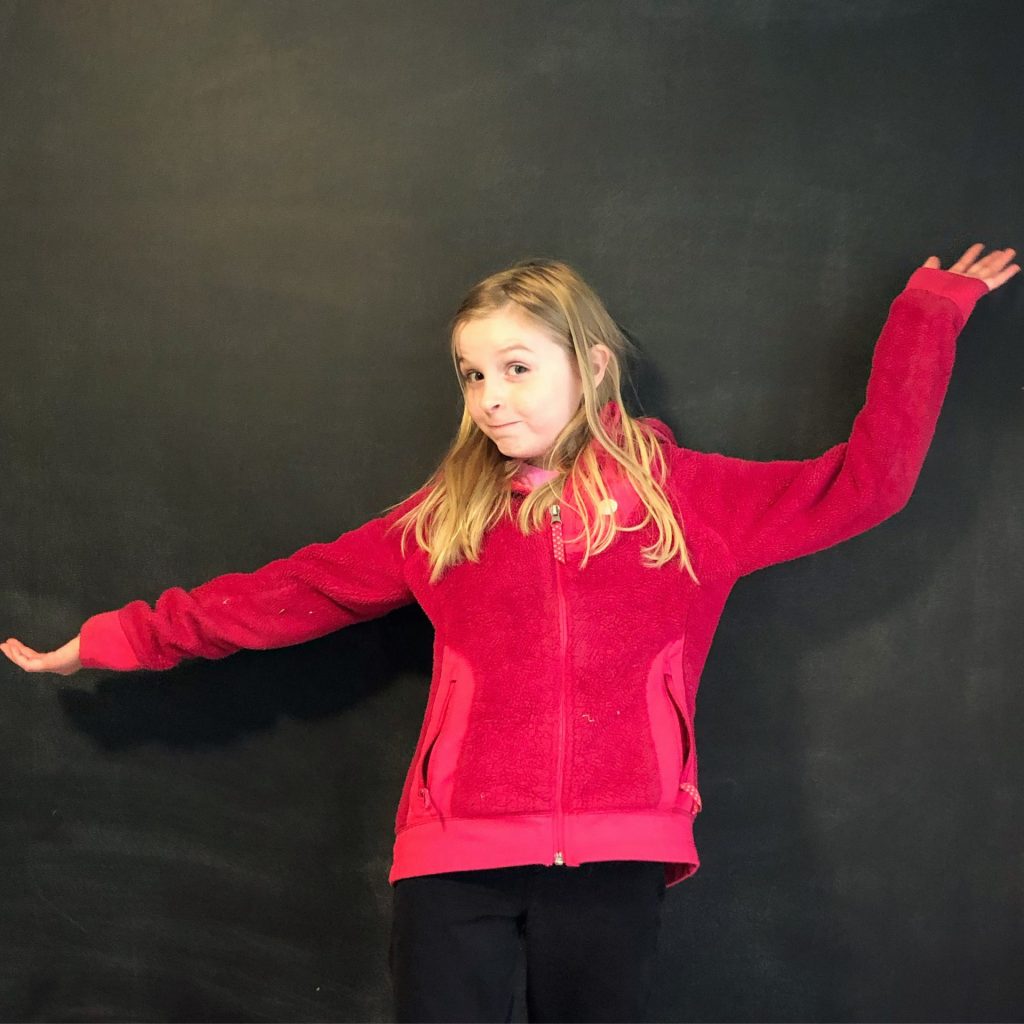 anna loves to read, draw, write, and paint. she is a curious learner but definitely hates math. she loves nature and wildlife, hiking and camping. she loves texting and facetiming friends and her siblings drive her crazy. she loves to bake and cook and maybe sort of still likes to sew. she loves to make charts and schedules and rules and hold family meetings. when she grows up, she wants to be a veterinarian.
also, the annababy is turning into quite a character. when i attempted to get her obligatory birthday photo, she found it impossible to take a normal photo. when she wasn't making completely goofy faces, she insisted on holding ruby, who is used to these sorts of requests and barely tolerated it.
last year on her birthday, we were in the process of buying this house, living in our rv at a campground nearby, so her party was pretty lame. i promised her that this year would be fantastic. she watched hazel get to have a big frozen birthday. and isaac have an epic stranger things party/sleepover. and when it was finally her turn, a global pandemic dashed all of her grand plans, and she was sad.
so, even though she couldn't have all of her best friends over, and the party wasn't in her dance studio, we still did our best to make her day special. starting with the pinterest worthy cake she had assigned me. i think she approved.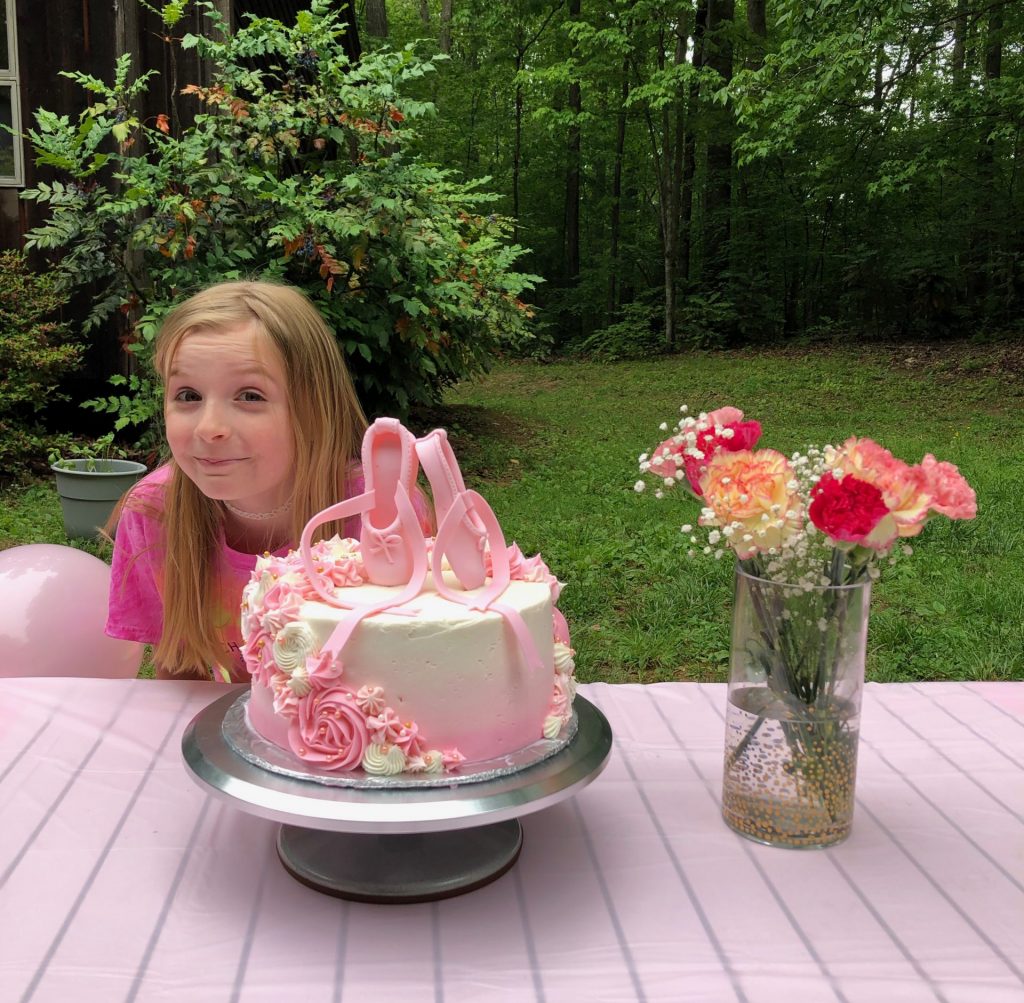 we set up shop in the backyard, so that the grandlidboms could come by for a proper social distancing birthday celebration. i picked up all the pink decor i could find at walmart. and we put the dummy dogs in crates because they kept running under this lightweight (and therefore top heavy) table and there would be a mass homicide of dogs if they knocked my cake over.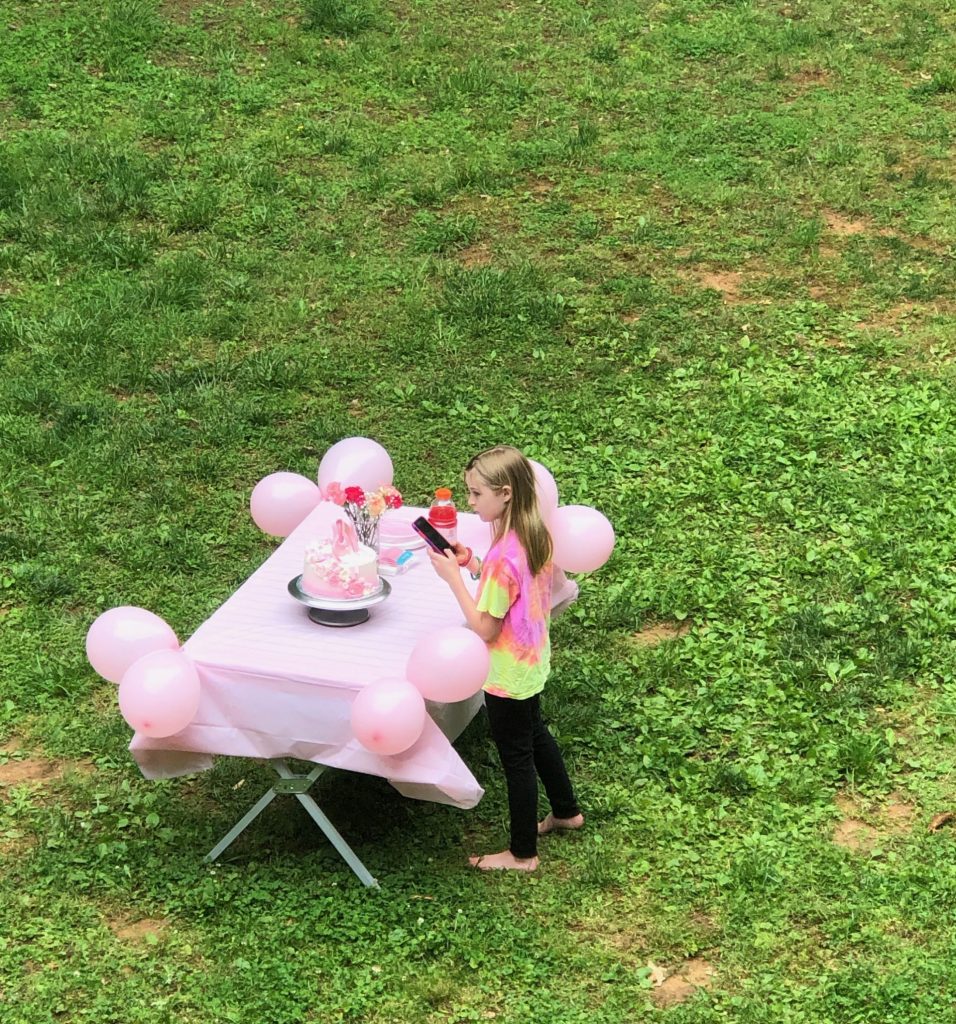 for lunch, we brought in chick-fil-a, one of anna's favorites. mostly because she's addicted to chick-fil-a sauce, so we were sure to order a bounty of extra packets.
to make up for the lack of birthday party festivities, there's a chance we (as well as the grandlidboms) overdid it with gifts. anna received makeup and scrunchies and jewelry and art supplies and an exhaustive book about insects from the grands.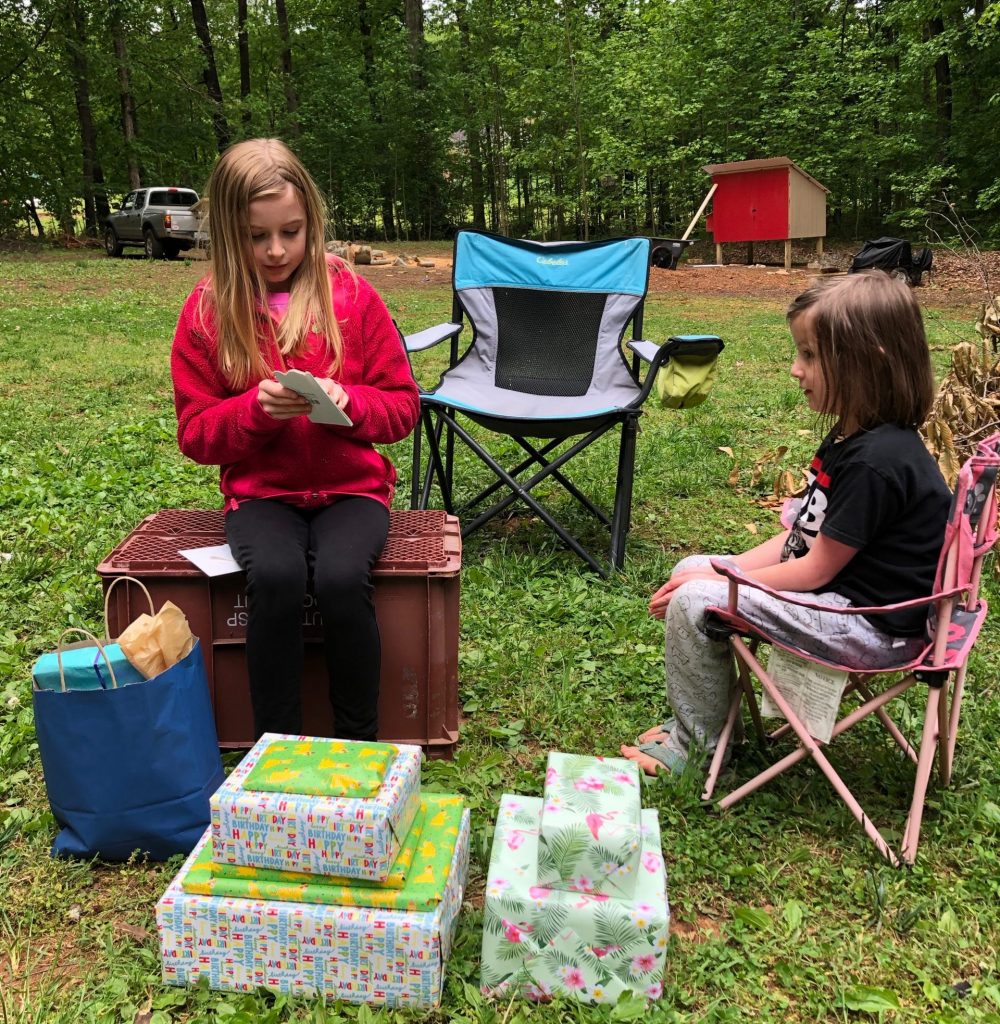 we got her a photo printer that she print to straight from her phone. and a baking cookbook for kids. a blow dryer. a flashlight. and a boatload of mini canvases and acrylic paints, which she has been requesting for weeks.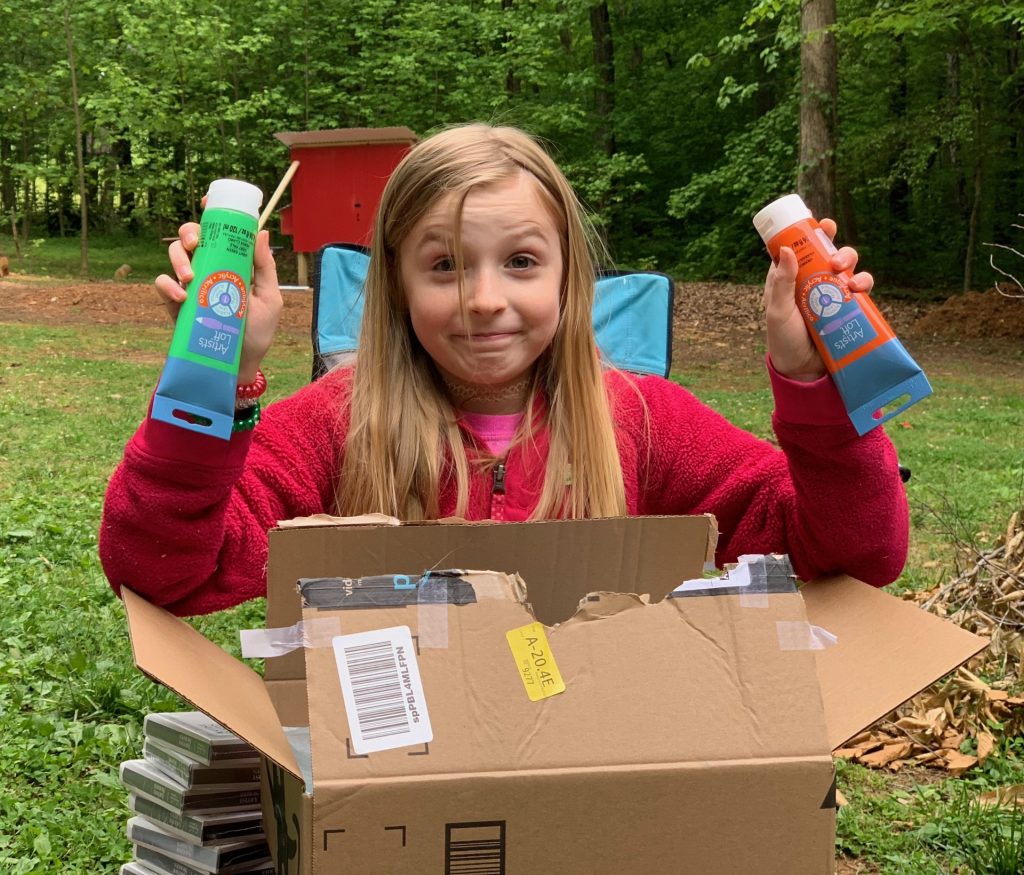 finally. it was singing and cake time. and then time to cut into my masterpiece. 🙂
anna's birthday actually fell on the day that north carolina was beginning "phase one" of "opening back up" whatever that means. so, we asked her best pal's parents if they would be ok letting their kiddo risk covid-19 infection to come over for an outdoor hangout.
so, after the grandlidboms were safely out of harms way, shira rolled up to hang out a bit. and obviously, they had to put on make up. obviously.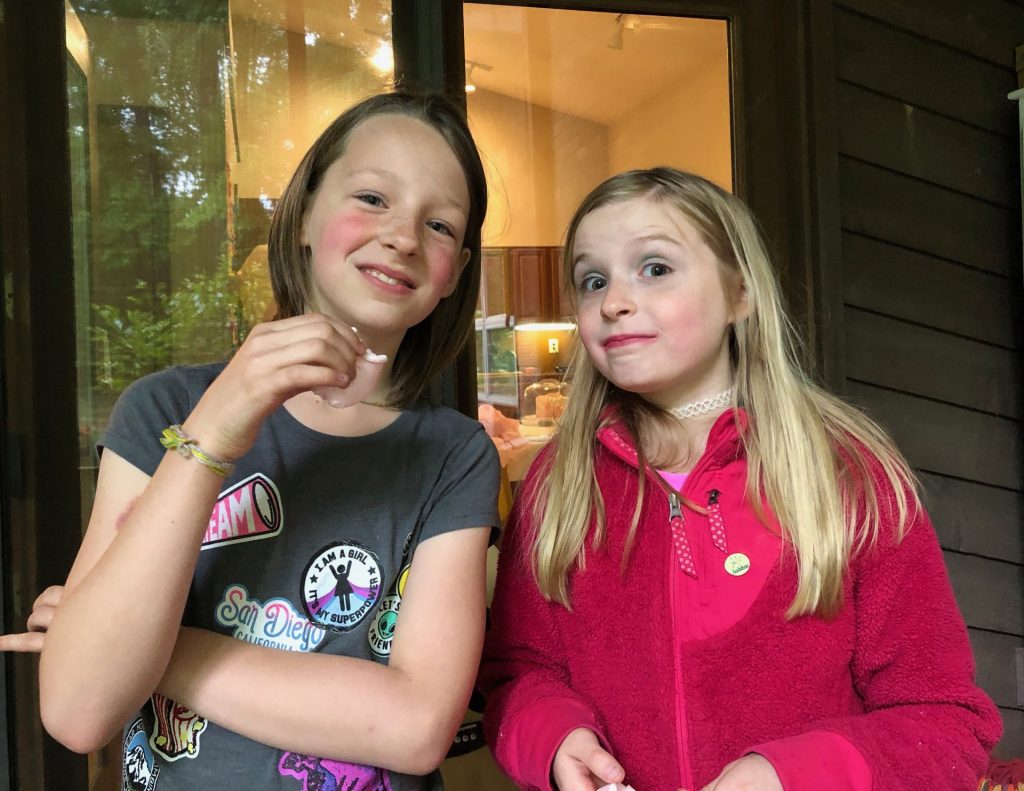 despite the bummer her first party in five years being ruined by the pandemic, i think it was a pretty good day for anna. but, i promise next year's will be amazing.