shortly after our last rv trip, like i'm talking just a few days after we arrived home, the world came to a screeching halt, thanks to the coronavirus pandemic. when i think back to the news trickling in while we were in miami, it all seems so surreal.
anyways, since our return, the camper has been parked in our driveway, while most things were shut down, and travel being strongly discouraged. but alas, finally, parks are opening, and things *seem* to be on the up and up, or at least we aren't so super terrified, or maybe we are just numb and frustrated and confused and over it all.
we decided to test the travel waters with a little trip just an hour and a half down the road to another thousand trails campground in lenoir, nc. we have been trying to decide whether to keep our thousand trails membership, so we are checking out some of the closer-ish campgrounds (we've had quite enough of the closest, where we hunkered down for quite a long time while we made the <del>terrible</del> lifechanging decision to buy a house in ws/nc).
as far as thousand trails campgrounds go, this was one of the nicer ones we have been to. there was a stream that ran through, and our site backed up to it, and the kids had fun playing in it, until someone told us that it might have snakes. each spot had a concrete pad and most of them had decks. seriously. lovely. oh. and full hookups. always a bonus.
we spent a LOT of time outside. as much as possible. we tried to recapture some of the love of rv-ing that we lost at some point on the road. we treated this like a real camping trip, and not like we lived in the rv.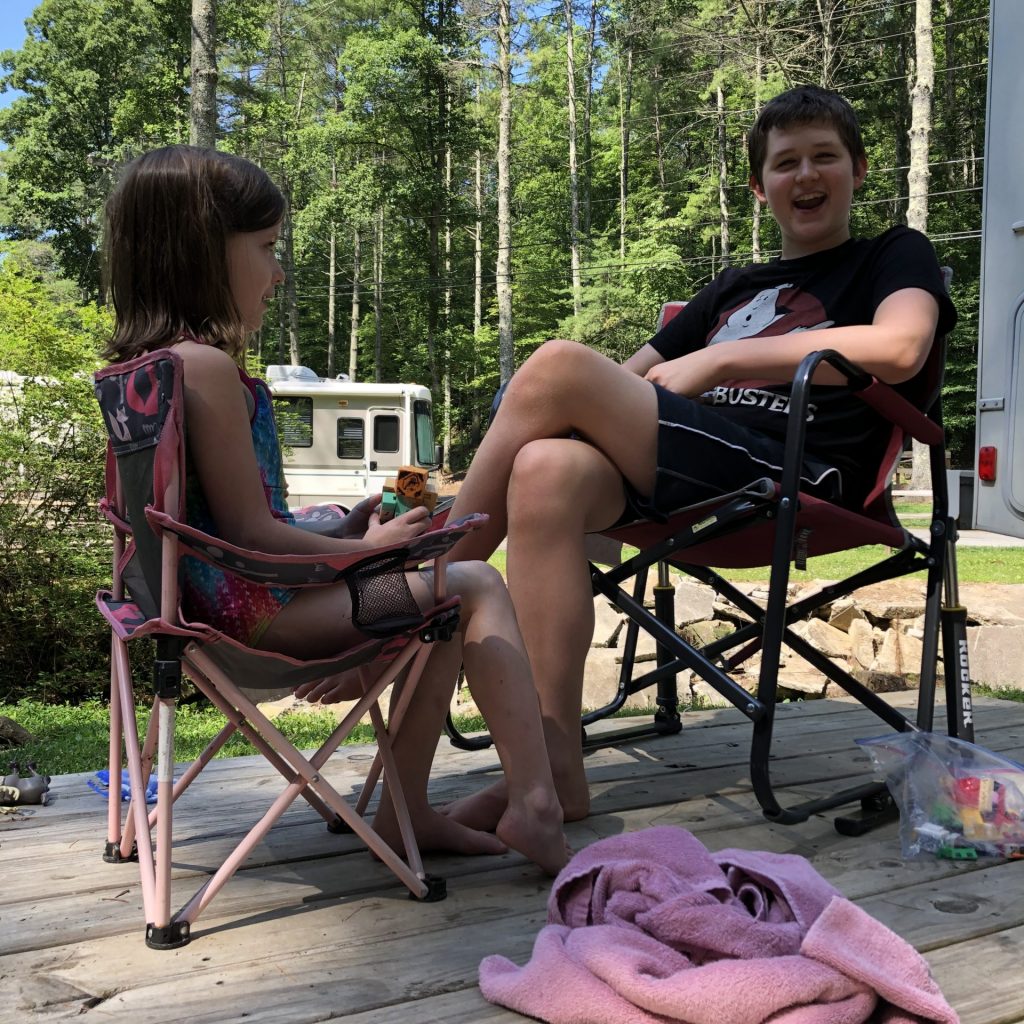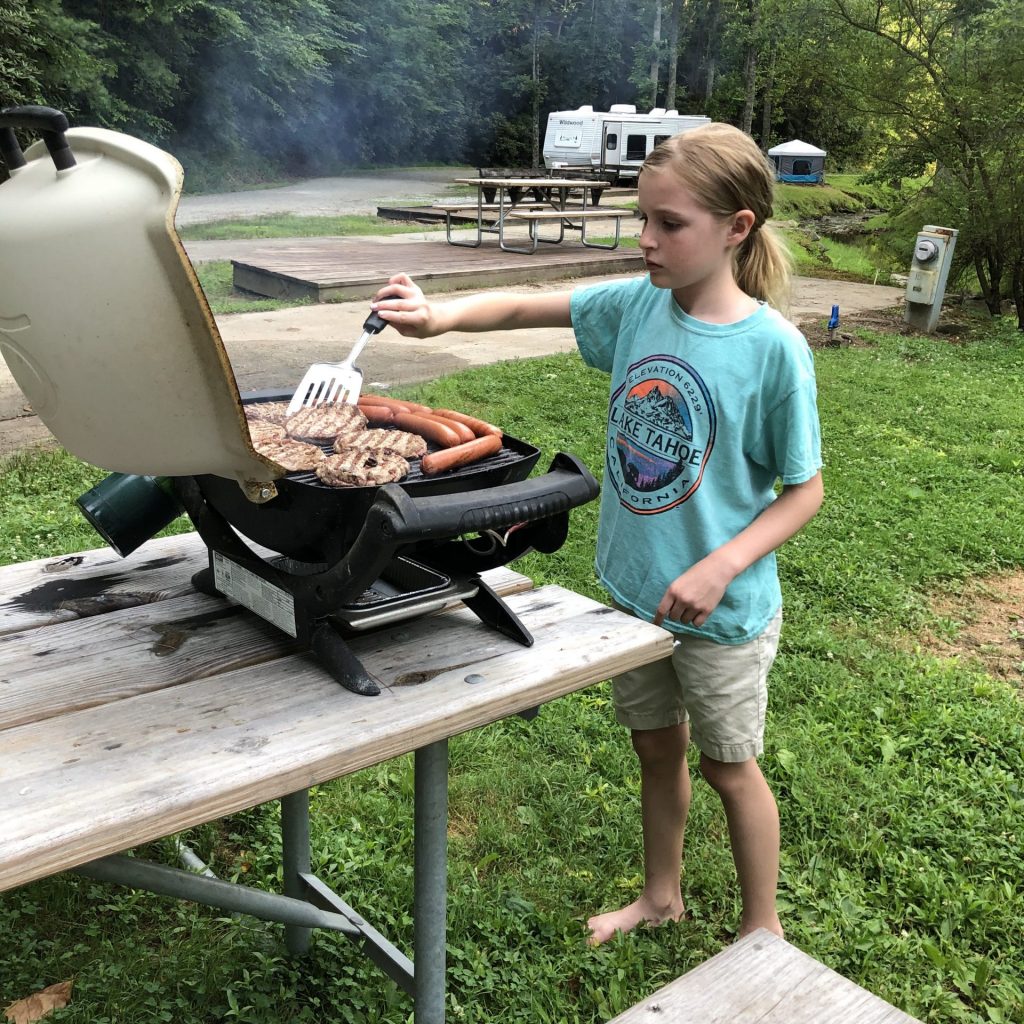 the campground had two swimming areas. one actual pool and one "splash pad", which was more like a kiddie pool with a mushroom spray thing. we had to sign up for one of 12 openings available for three two-hour timeslots on each day, and you could only do it one day in advance, and you couldn't sign up for consecutive days at the same spot. the pool was much harder to snag, and the kids didn't love the splash pad, but the splash pad was better than no cool water at all.
we actually did end up at the pool a handful of times, but i got decidedly few photos there. it also was infested with teeny tiny frogs that were making their way from the nearby pond, on a death wish for the pool. the kids rescued dozens of them.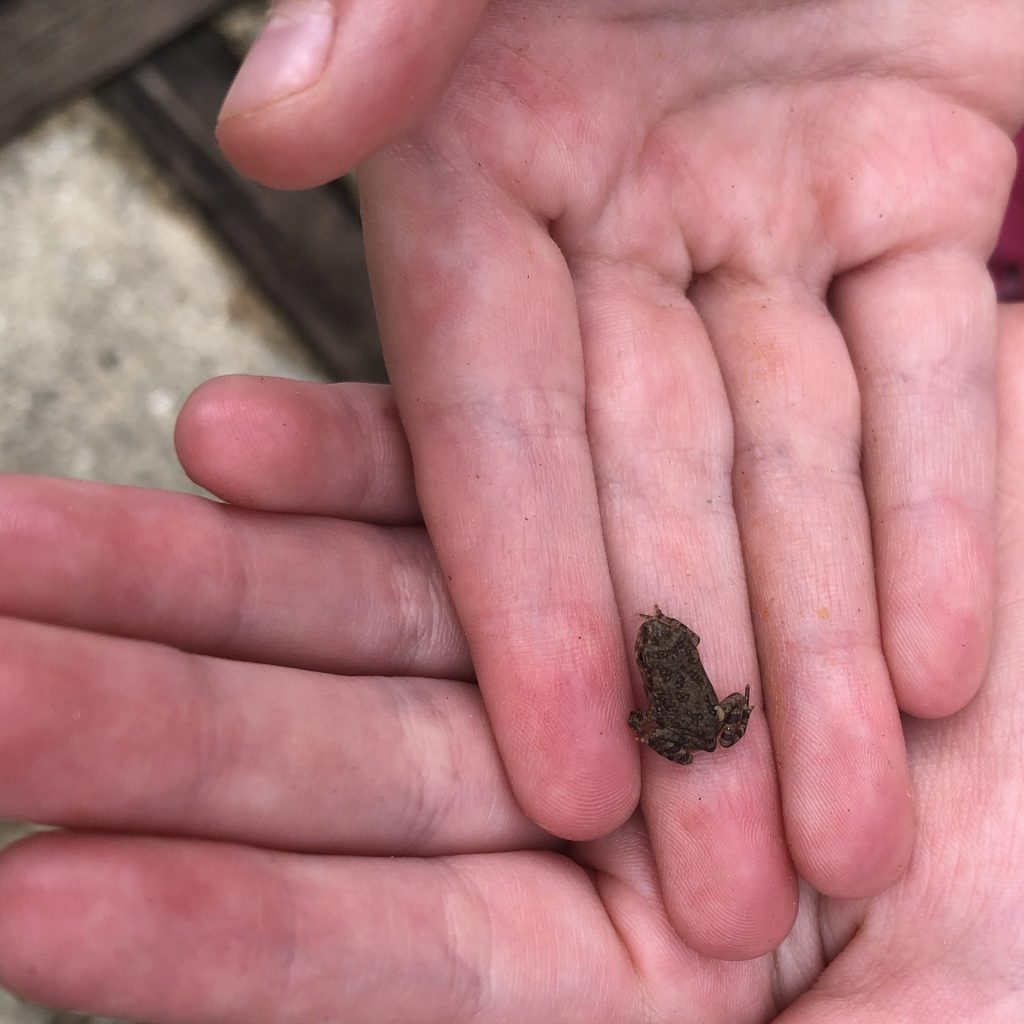 derek went to walmart and picked up a bunch of toys and stuff for the kids. balls, velcro tennis ball catcher things, pool noodles, and bubbles.
we also had a lot of ice cream.
we played a lot of games. our friendly neighbor gifted us a vintage uno game that we put to good use. and there was a LOT of playing with new toys. (purchased from a toy store in blowing rock, to be detailed later).
and of course, ruby received lots of snuggles, and spent her time lying on the back of the couch, watching for hoodlums and rabble rousers.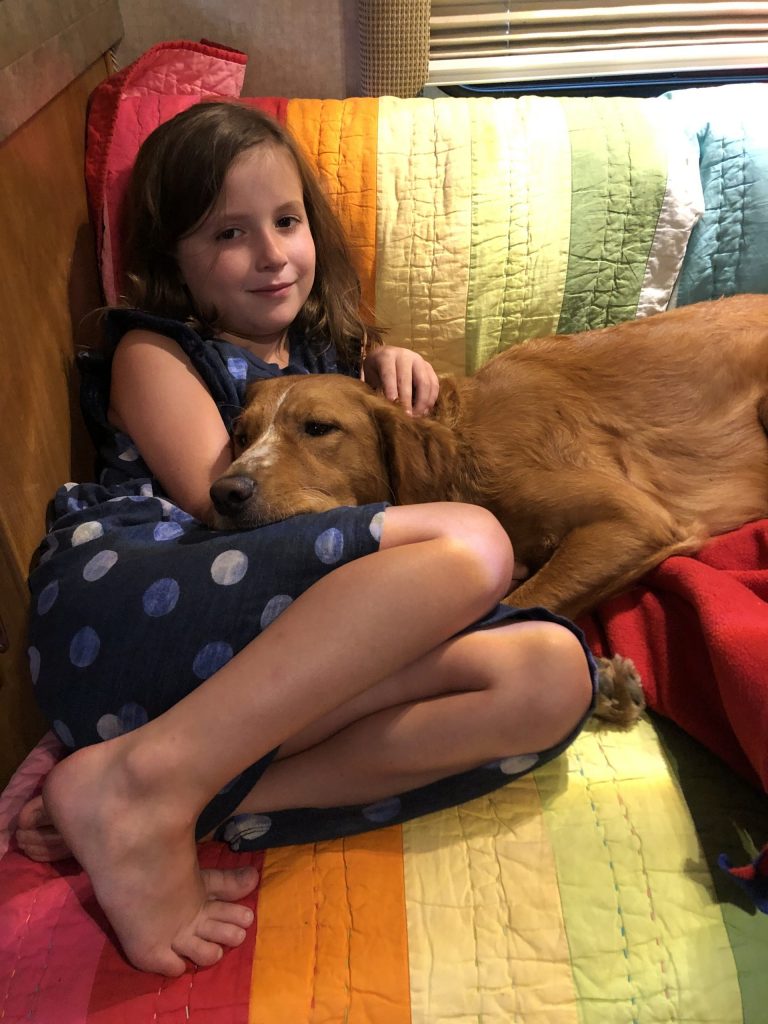 and now, i will try to post about all the things we did, during our stay at green mountain rv park.