on our first full day in the outer banks, it was super rainy, which isn't really optimum beach weather. so we loaded up the kiddos to head to the north carolina aquarium on roanoke island. it's not very big. and, thanks to covid, we had to schedule our visit and then trudge along in a one way line, waiting on the people in front of us to take their SWEEEEET time looking at things, and being rushed by the people behind us when we wanted to look for more than four seconds at anything.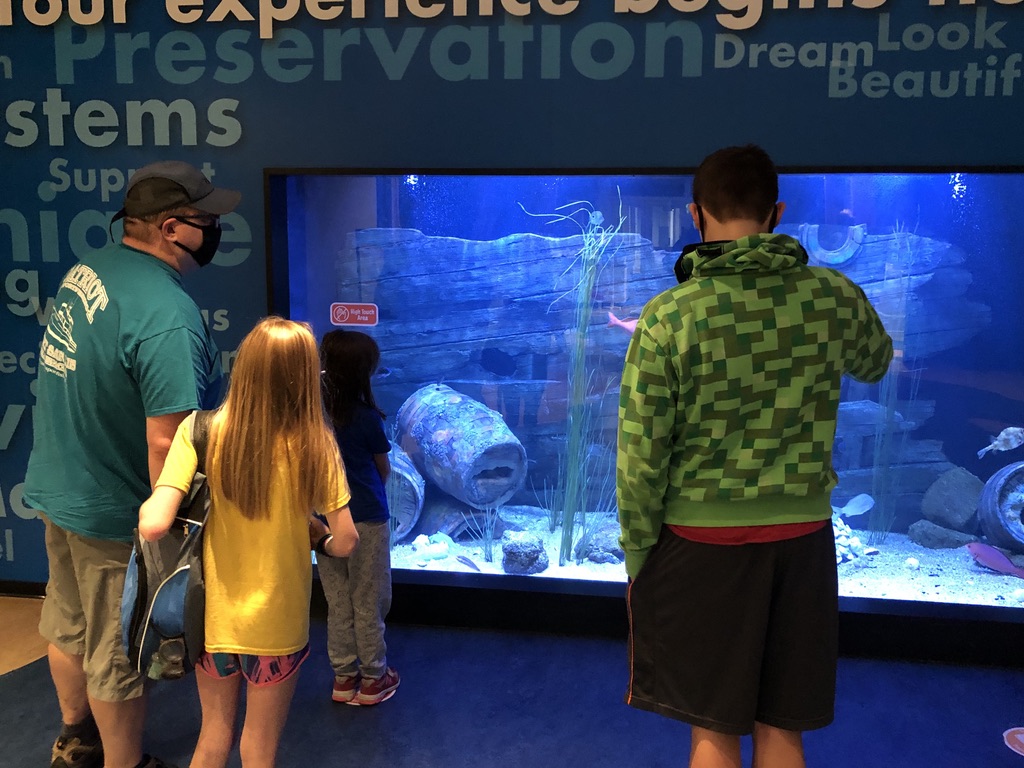 it really wasn't all bad. but i seriously can't wait for covid to end. we saw lots of our favorite sea life. (and some not so favorite, but pretty, like lion fish, invasive species).
of course. alligators, including an albino friend who posed for souvenir pics.
frogs and toads and turtles, oh my.
there was a sea turtle rehab rescue type room, but only a few people could go in at a time. one particular family, with a GIANT man who blocked everyone's view stayed at the front for a very long time asking a lot of questions. most people got tired of waiting and bypassed this room, but i managed to get a quick shot of onw sea turtle as we passed through, and i made eyerolly faces and gave grumpy sighs to the long winded man.
always a favorite room. the blue/purple tinged room full of enclosed cases of jellyfish and sea nettle.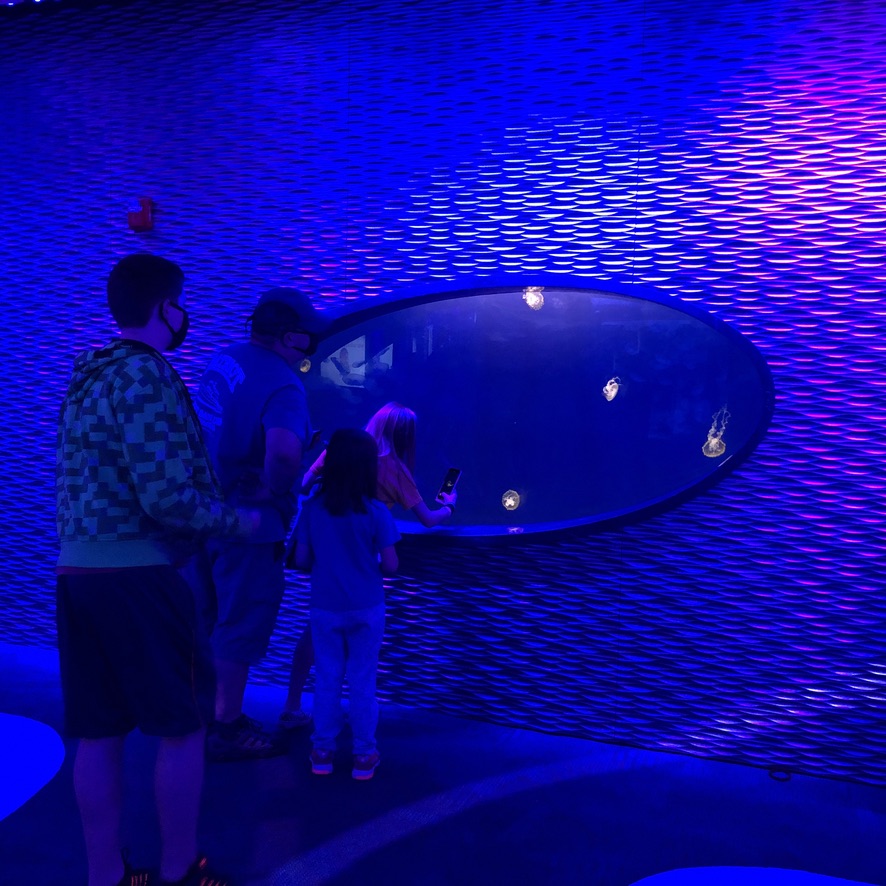 and finally, the giant shark auditorium room. it was big enough that we weren't pushed through by the people behind us and we had the opportunity to sit/stand and watch for awhile.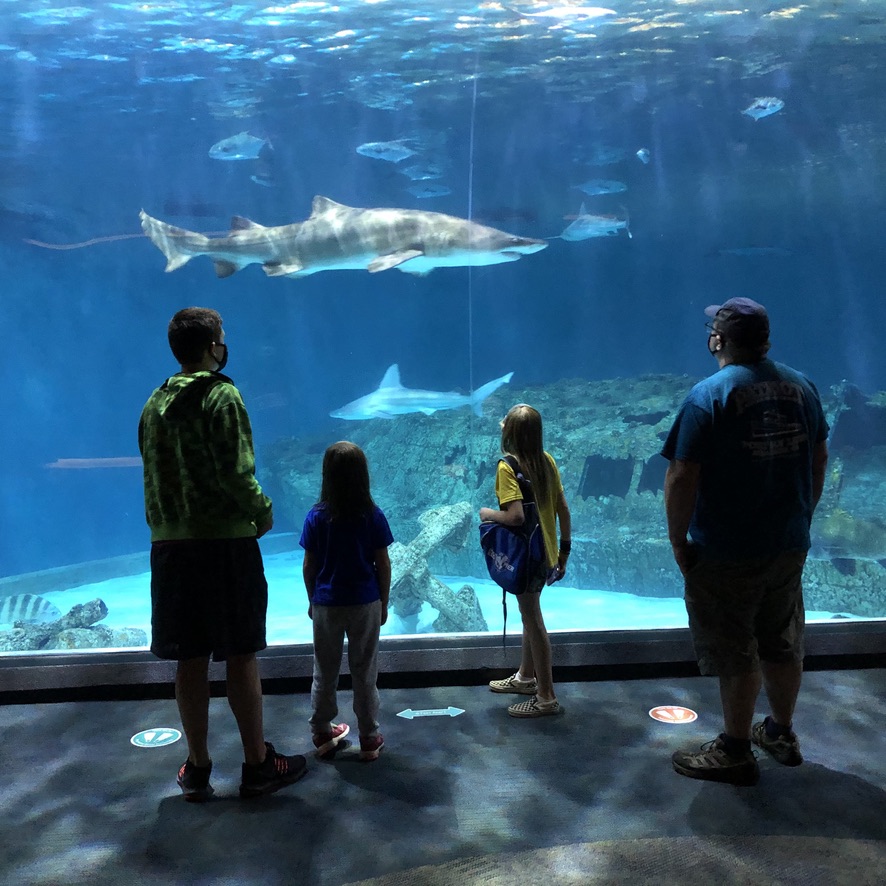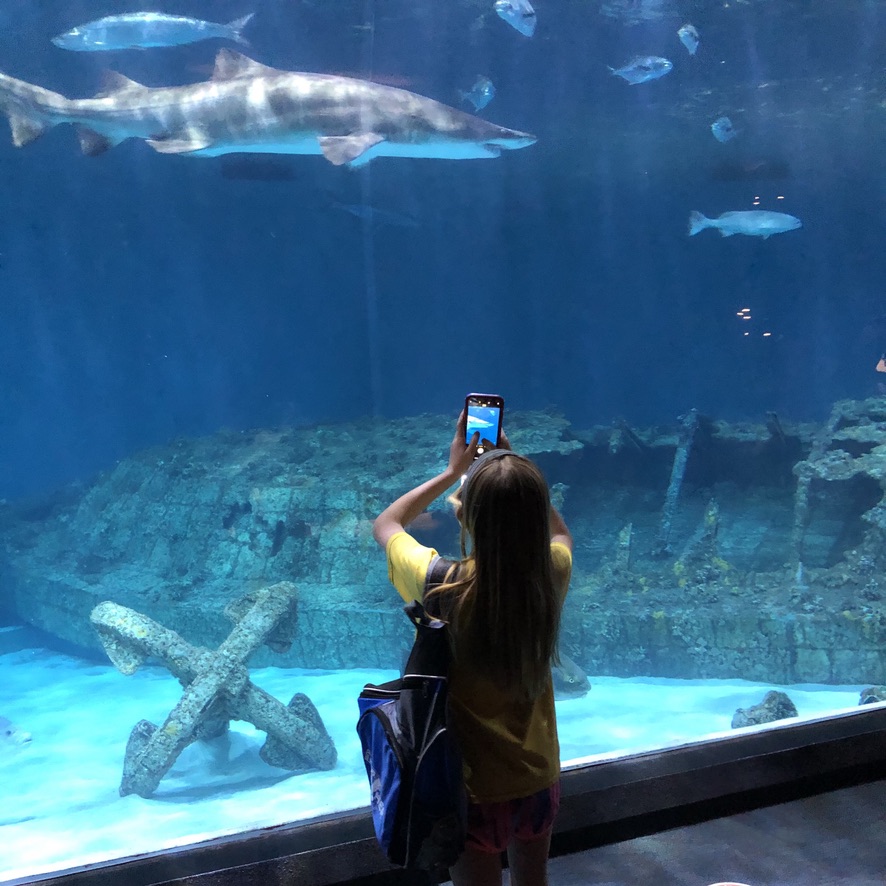 since it was a rainy day, and there's not much to do in the outer banks on rainy days (now i know why some families love myrtle beach), the aquarium wasn't so bad. but i'm sure we would have enjoyed it so much more, without masks, or single file, social distance marching along. but, always cool to see sea creatures up close and personal.