for our final adventure on this trip to the smokies, we drove out and around to the bryson city entrance, for a nature and waterfall themed hike that derek found in a kid friendly hiking book he picked up at the visitor center.
the three waterfalls hike is a loop made up of several other trails, and the book lead us on a scavenger hunt, searching for various trees, bushes, geological features, and waterfalls. the kids were a little worn out from the chimneys hike, so we took a leisurely pace and tried to enjoy the journey.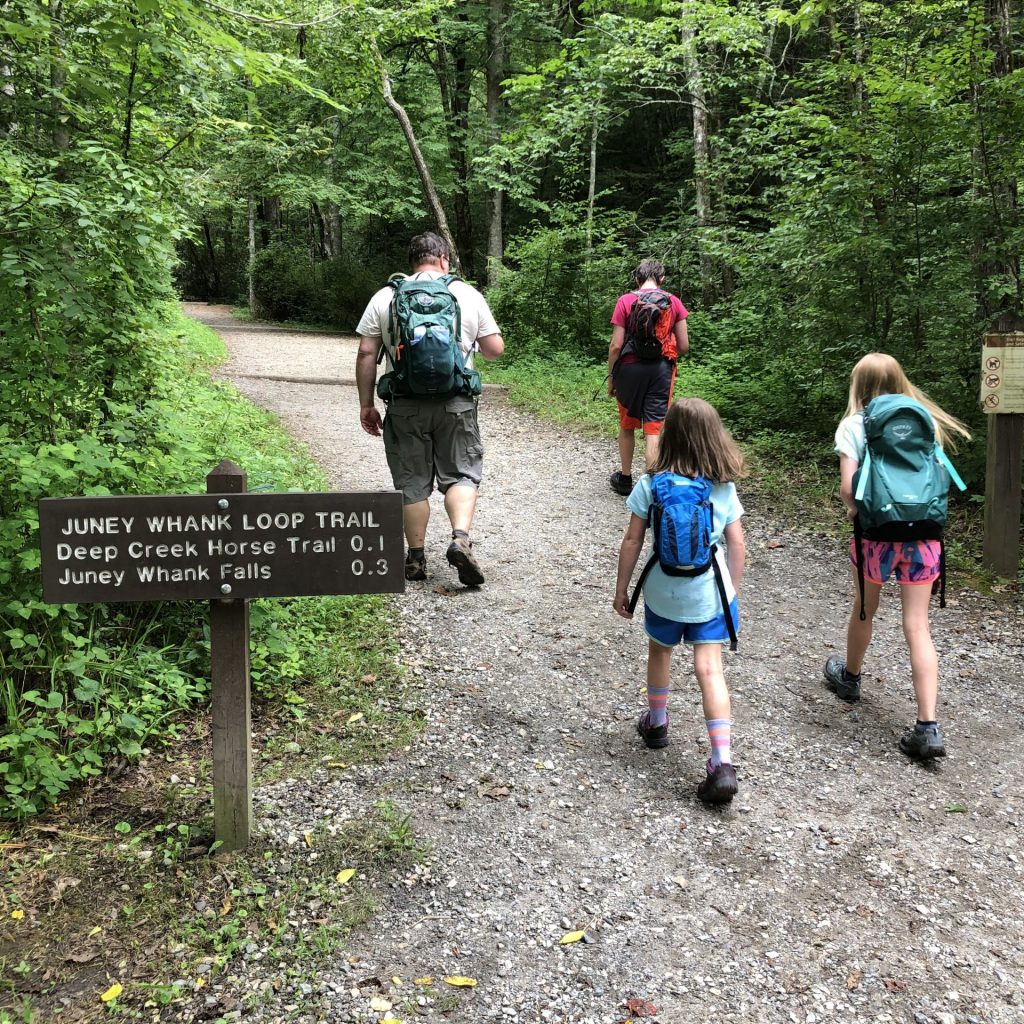 we were only a hundred or so feet in, when we spotted our first bit of wildlife, a turtle hiding out under a log, right on the trail. very exciting.
our first waterfall was the juney whank falls, which was pretty, but very unaccessible. we stopped for obligatory bridge pictures, and then moved along the scavenger hunt.
since we were walking slowly and making a valiant effort to take in all of the wildlife (and document it all with an app, derek and anna, that is), we noticed all sorts of fun stuff. particularly fungi. see what i did there? our favorite was definitely the blue one!
more cool stuff.
the hike was only a couple of miles, but we were out there for quite awhile working hard on the scavenger hunt.
the second waterfall was the prettiest one, but it didn't have a lot of space to hang out and there was another large group down there with us, so we took a few pics and got out of there before covid was transmitted.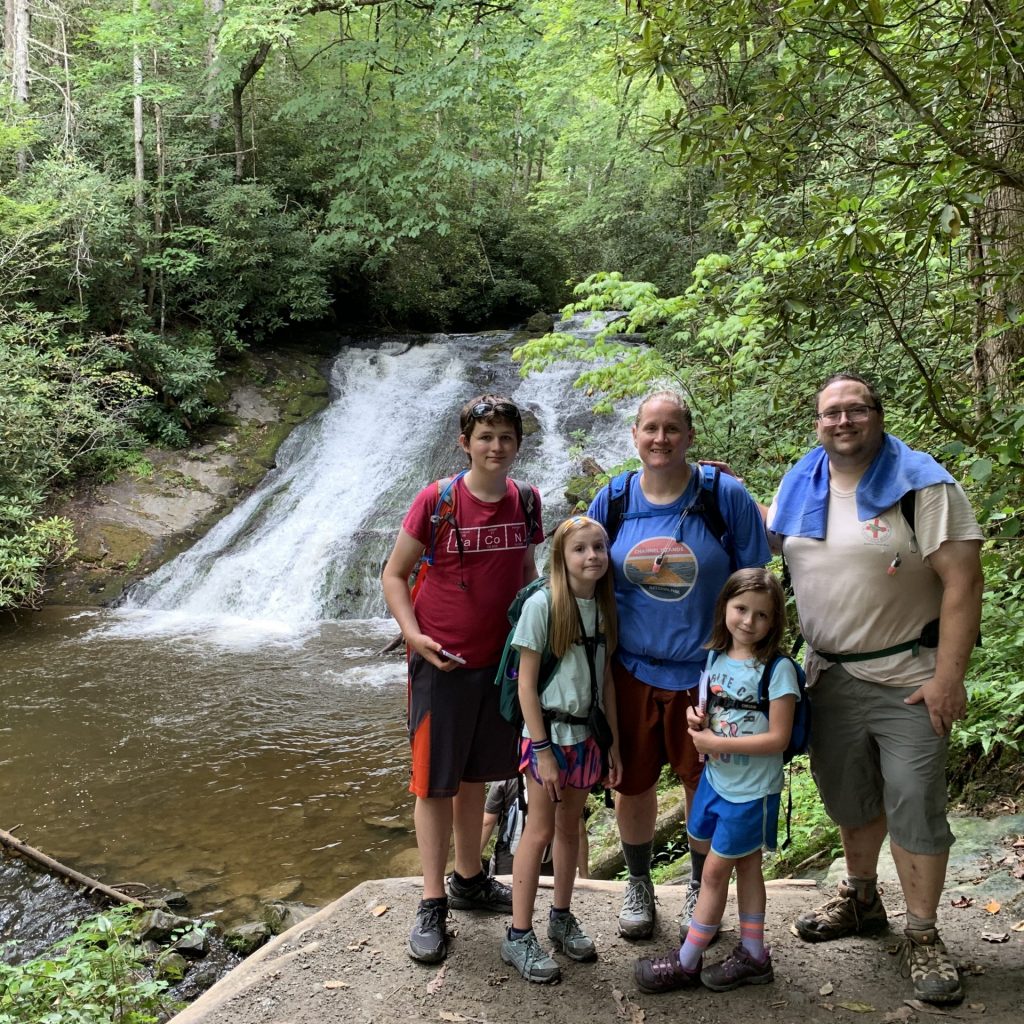 the last leg of the hike follows along a river that was STUFFED with people tubing. it looked like a pretty fun ride, so we might check it out at a later date. at the end of their run, this waterfall spilled into the river. we were close to the car and we pressing our luck with various bladders, so we took a pic and raced back to the car.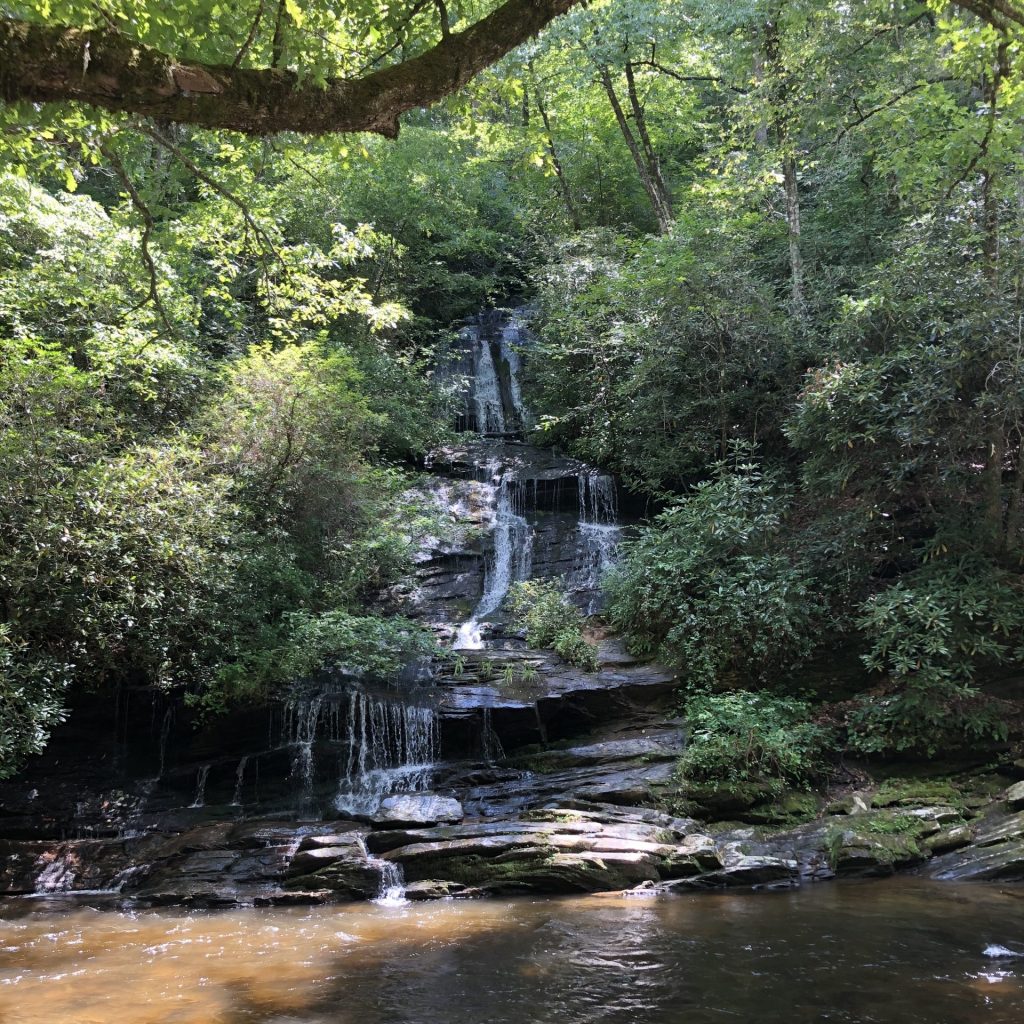 and that's the end of this adventure and, as it turns out, this trip to the smokies. the next morning was rainy and blah and so we left a day early, to get a jumpstart on the year of homeschooling….