Well. If you've followed along, you'll know that January was a bananas month in our little fam. My return to teaching didn't leave much time for anything else. Aside from a weekend hike and Isaac's birthday, my month was mostly a whirlwind of lesson planning, mental breakdowns, sitting in front of a screen for 15 hours a day, regret, and caffeine. But, here's what happened in between those moments.
The Buffalo Bills consumed several hours of each weekend in January, a situation we are unfamiliar with. They finally won a playoff game, and even won another. The third such game, the AFC championship, did not go so well. But, it was fun while it lasted. And we fully celebrated each one.
Derek put his the family's new 3D printer to work, making me a cool thread spool rack and other important items, like golden Bernie from the inauguration.
I don't have much in the way of general miscellany. The kids spent their days in our bedroom, doing their school and then being on screens for like 14 hours a day. Scroll down for a January report from Hazel.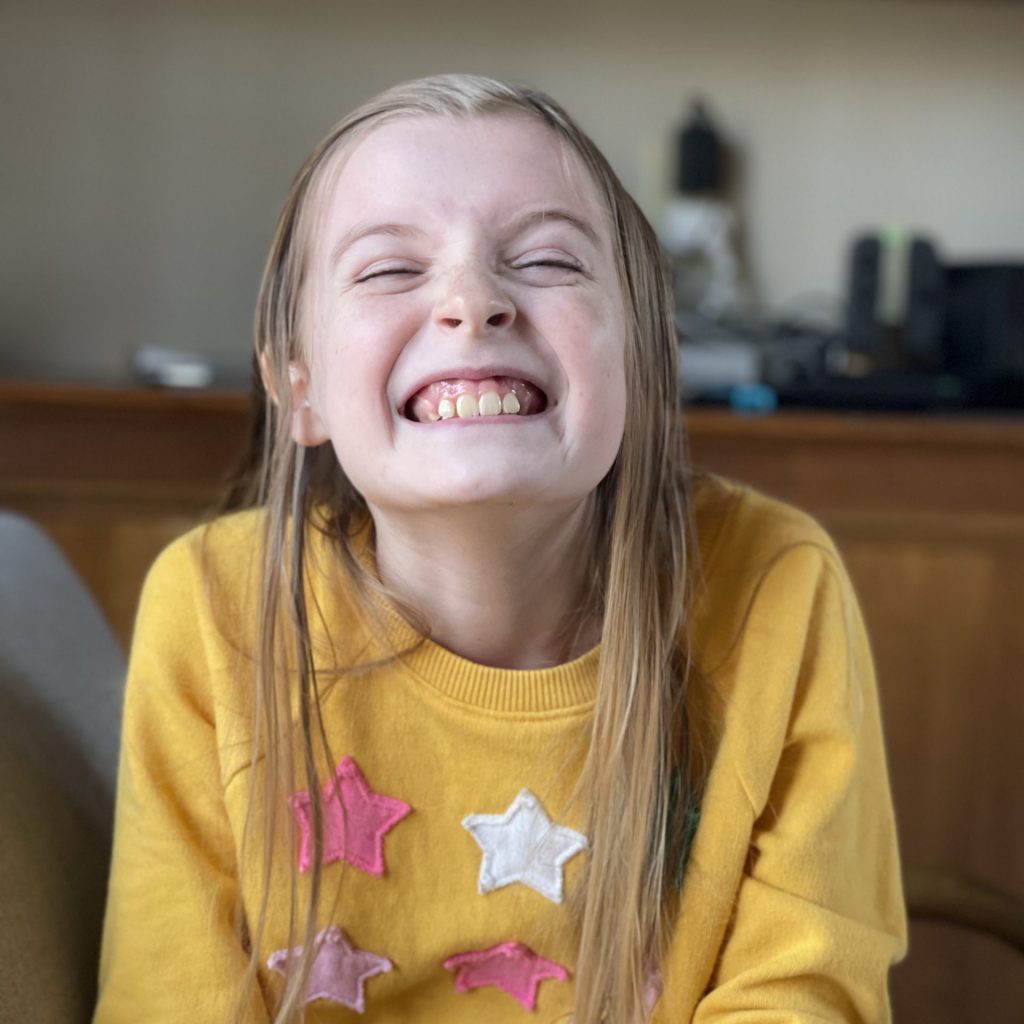 Ruby was unfazed by all the new schedules and happenings. Still sleepy. Still spoiled. Still cute. Occasionally naughty.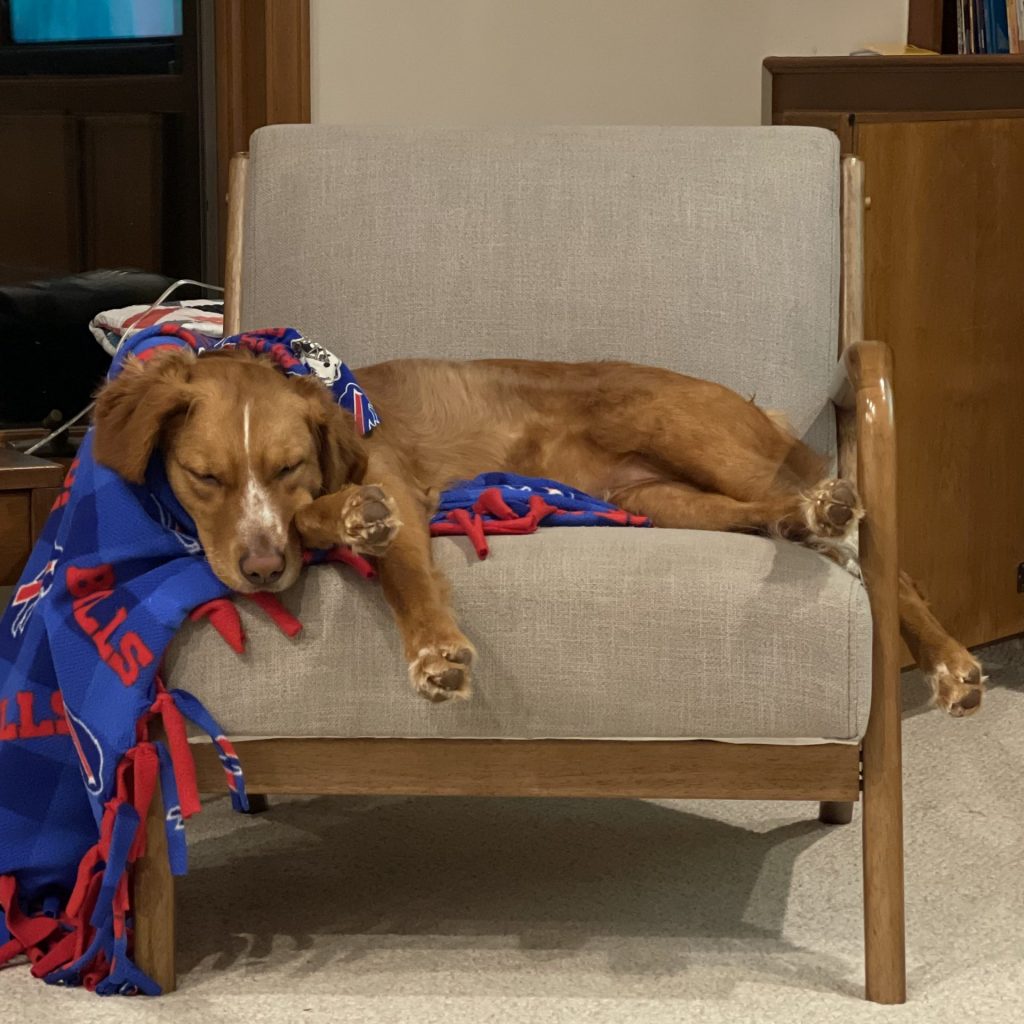 We weren't sure how the egg production from our chickens would be in the winter. On the one hand, they lay less when it's cold. On the other, they would be fully in their laying prime, age-wise, during the winter months. Turns out, they are laying like crazy, and if we take a day or two off eating eggs, they pile up like the end of a Tetris game. In 3D printer related news, Derek made some t-rex arms for one of the chickens, who wasn't really a fan, and shook them off and then Ruby chewed them up.
And. That about sums up the excitement of Lidkid life in January. What a wild ride.