The driving factor for our trip to South Carolina was Congaree National Park. We have been in the area of it a few times, but knowing it was so close to home, not really a top tier National Park, and not RV friendly has had us put it off every time. But, we wanted to bust out the RV for a test road trip after a long winter and before we took a longer summer trip, and with our friends in the area and interested, it was the perfect opportunity.
But, like I said, it's not RV friendly, so our campground was actually over an hour away. So, we coordinated with the friends and picked a day to make our visit.
Upon our arrival, we learned that some of the trail was closed because the boardwalk had washed out. And because of Covid, the museum-y part of the park was closed. And, most of the park is marsh/swamp and only explorable by watercraft. So, we lowered our expectations drastically, picked up a stack of Junior Ranger books, and departed on our "adventure"…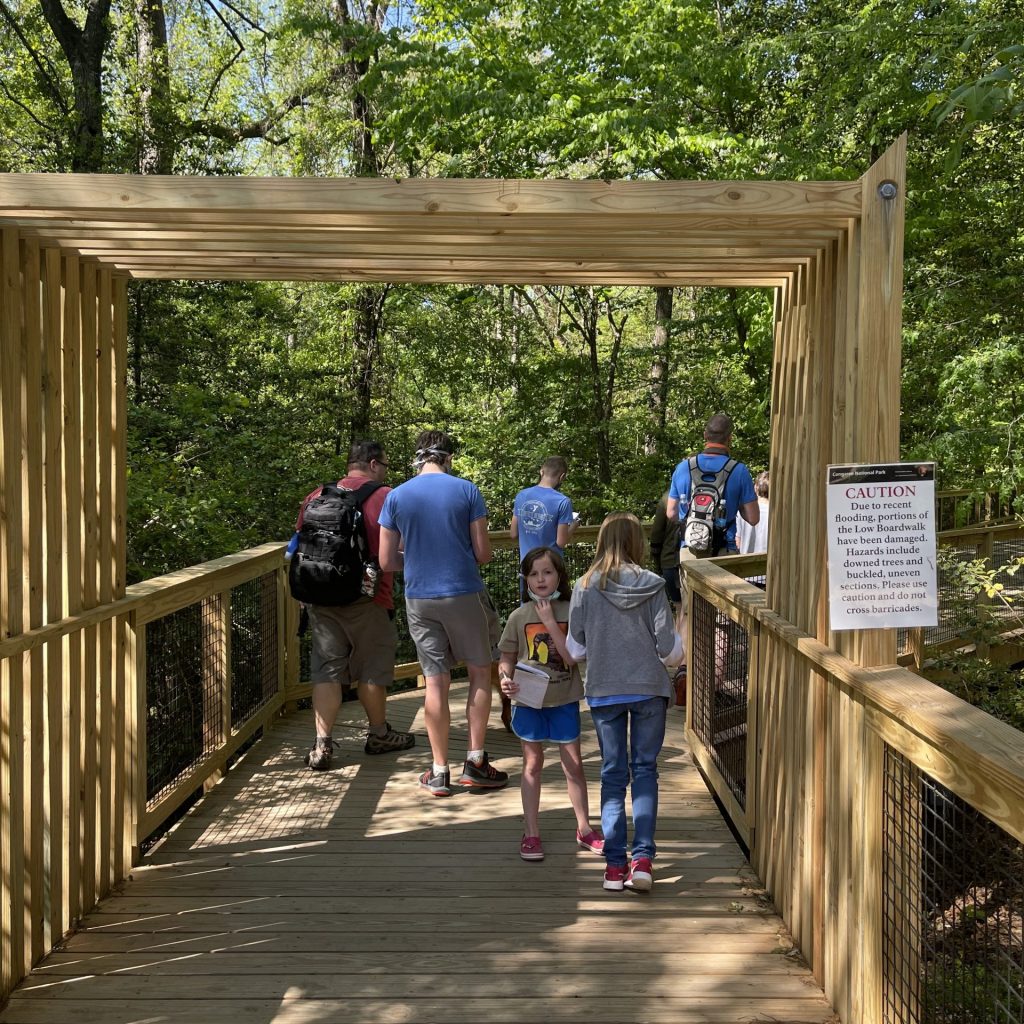 The trail was mostly boardwalk. And mostly looked like the pic on the left. Our only actual adventure came when we got to go off the boardwalk and trudge through the slushy suction-y mud to get around the broken part of the path.
The completing of the books brought misery and despair. Also, at the end of the hike, Anna informed me that the shoes (that she packed) were too small and her feet hurt. (Also, her slides had already blown out and she was now down to sporting too small $1 walmart shower flip flops). Anyways. she was grumpy: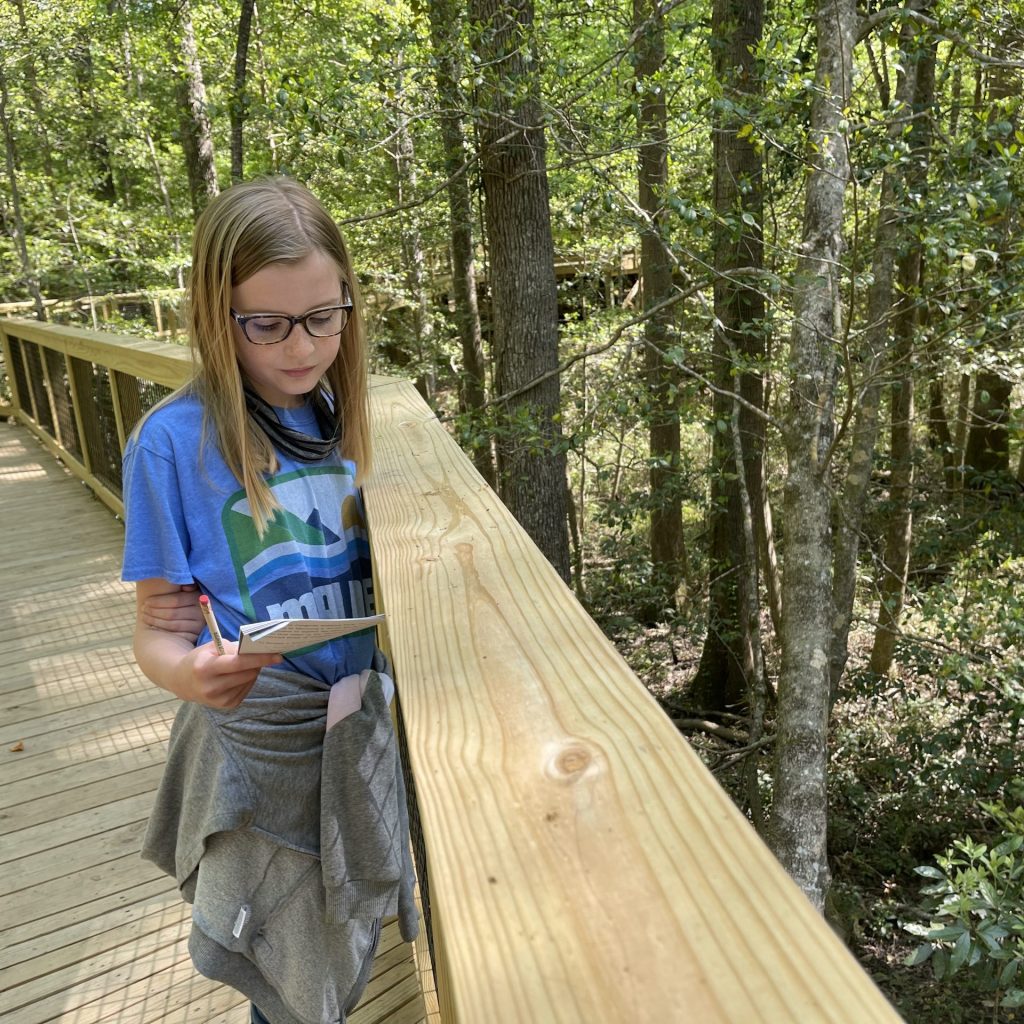 The rest of the less grumpy gang worked diligently and cooperatively to find all of the scavenger hunt items. Or, well, some of them.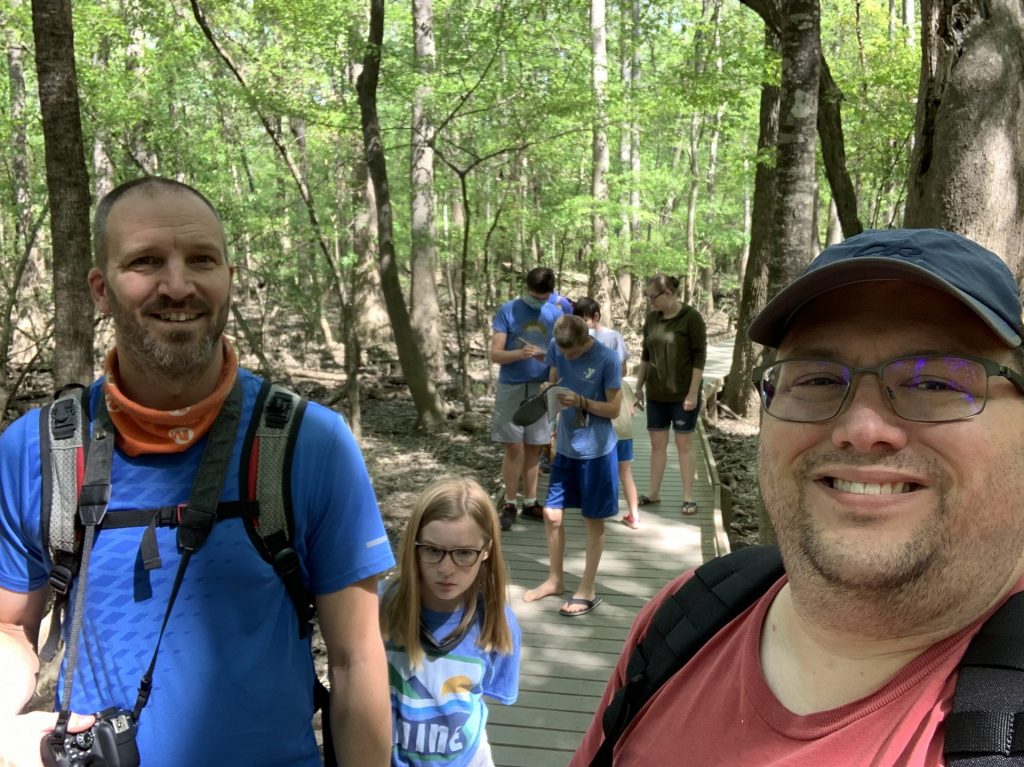 I won't lie. It was very meh. Very brown and boring. We spotted a few semi exciting things. Plenty of crawfish mud chimneys. And cypress knees. And bugs and bug carcasses.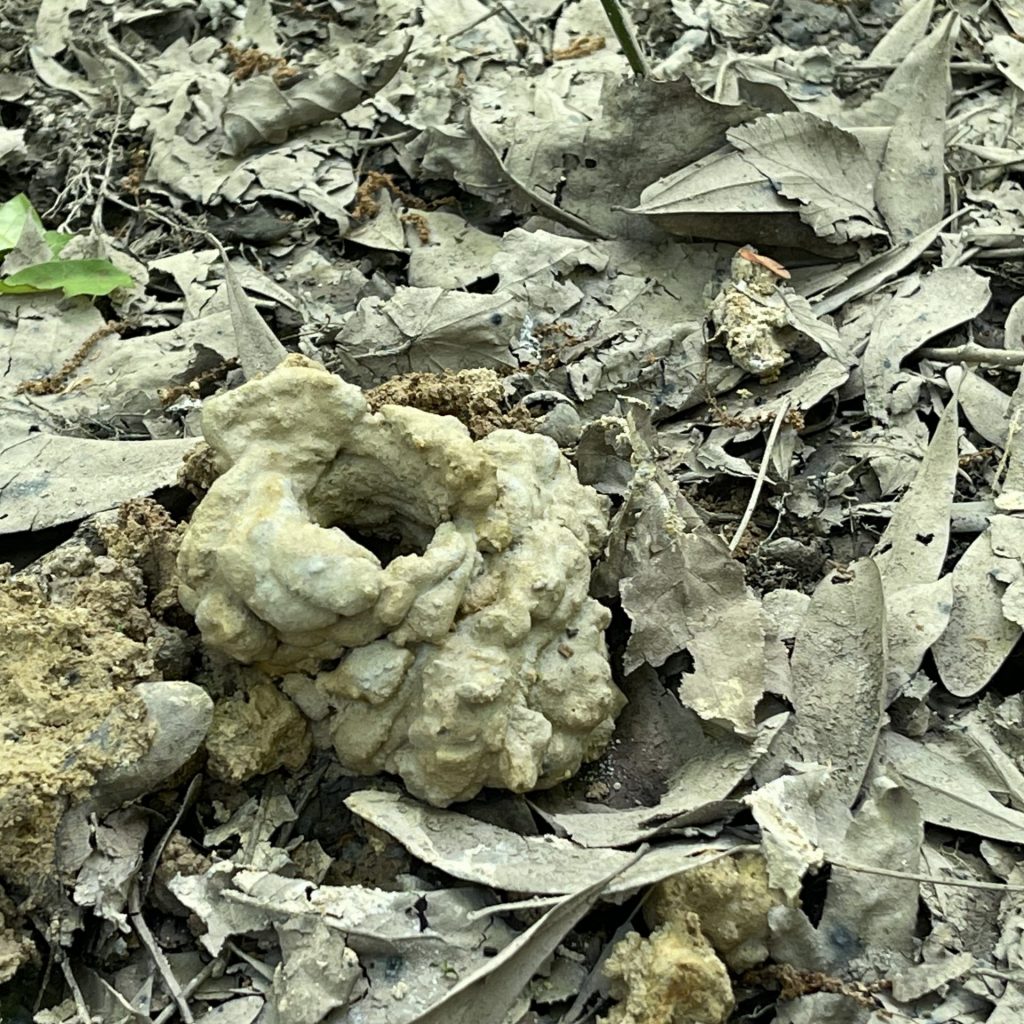 We stopped for awhile on this bridge, searching for live crawfish swimming about. It was the most exciting part of the day, if that tell you anything.
Once we were back at the visitor center, the kids finished up their books, got sworn in, collected their Junior Ranger badge and it was a wrap. The least exciting park we've ever been to has been checked off the list.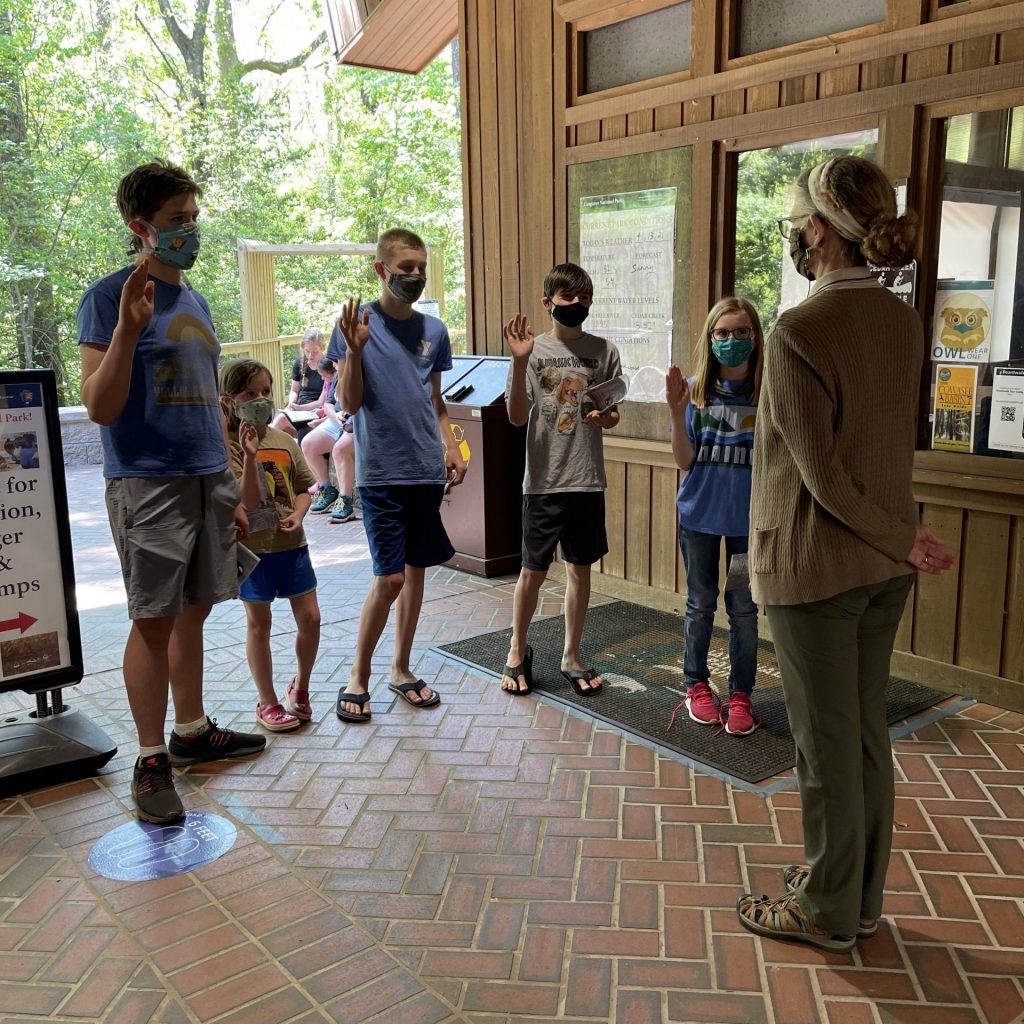 Nothing to do now, but hit up a local greasy restaurant for a pile of delicious and healthy food. I had the Philly Cheesesteak. Five stars.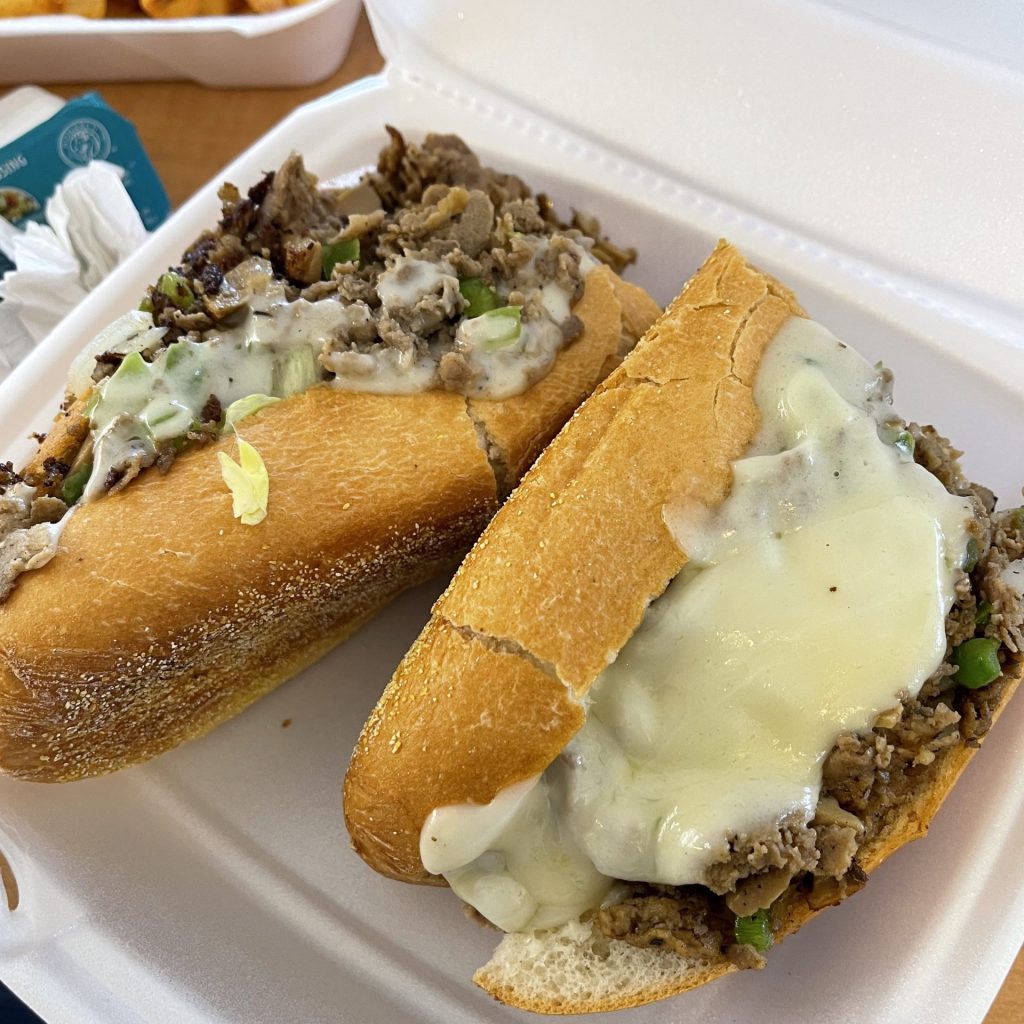 Thanks to social distancing seating requirements, we were not allowed to sit all at one table, so the obvious choice was to have a kids table and an adults table.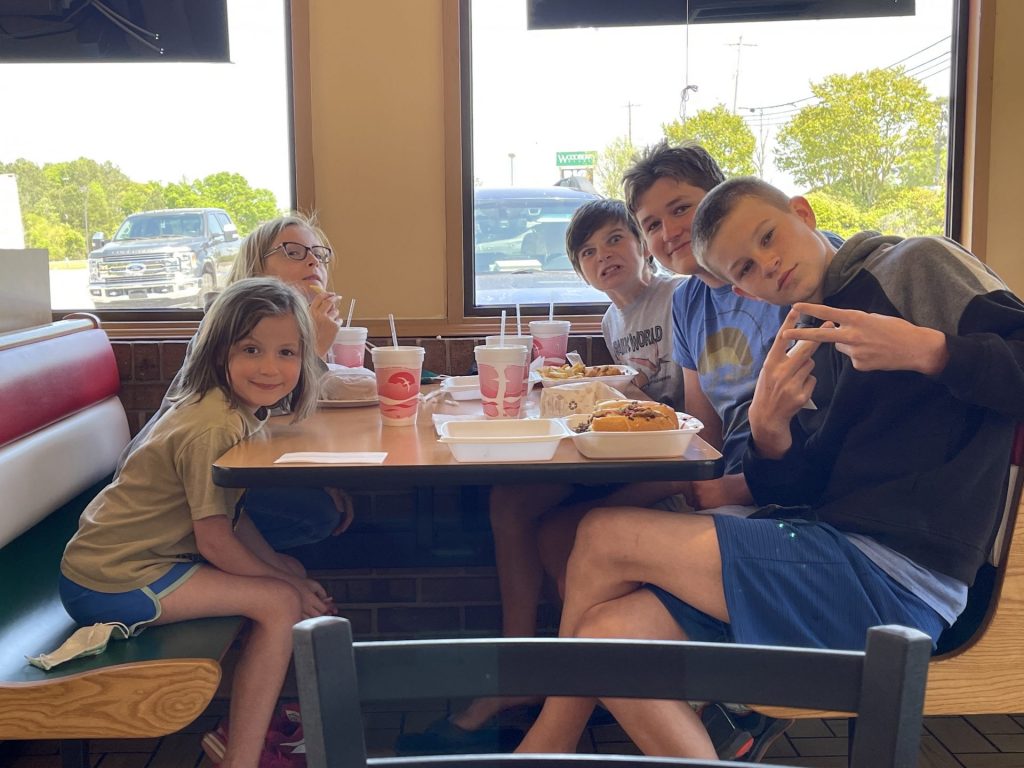 And thus concludes our day at Congaree.