In like a lion, out like a lamb.
Or at least that's the saying in Western New York. Pertaining to the weather. Well, it works here for me too. I started out March in a really bad place about teaching. And then, I quit. I gave my notice on March 3rd, spent the next two weeks wrapping up my affairs (career) and by the end of the month, I had the whole ordeal in my rear view mirror.
Anyhoooo. Other than a hike at Stone Mountain, we had a really low key March, sticking around the house for the most part. So, that means a lot of photos for this general random miscellany post for the month. So, without further ado…
In fabric and quilting and other crafting news, I scored these fun vintage panels from Megathrift while shopping with my mom. And then later, on a trip to check out the new Village Fabric Shop (under new owndership, that is), I picked up a kiriki press embroidery stuffie kit that I will probably never make. But, having quit my job and reclaimed my corner of the quilt room give me hope for the crafty future.
As always, despite my career status, there are always many Ruby snuggles to be had. And with the beautiful weather rolling in, we both prefer hammock hangs.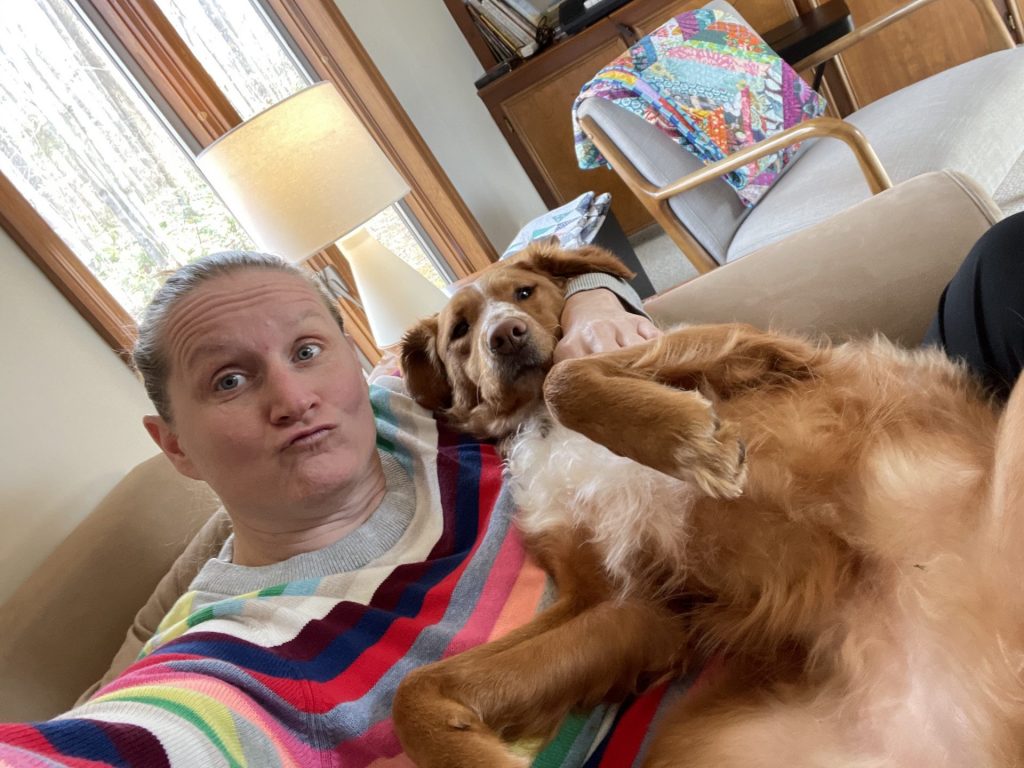 I sometimes also snuggle the non-Ruby members of the fam.
A lot of things sort of came apart while I was teaching. Hazel's handwriting improved. Her content was suspect. Ha. I was glad to have her back. (I kid, I kid. Her content has always been suspect, a symptom of third child syndrome).
Gamers. Virtual and Board.
If you had told me at the end of the 80s, as I graduated middle school, that someday I would someday have a teen who would request a hairstyle that we were just closing the book on, I would have never believed it. But here we are. 30 years later. And the boy got a mullet. And not like a trendy cool mullet. A totally 80s mullet. He watches too much Stranger Things and Back to the Future.
After seeing a fab pic of Pilot Mountain at sunset on instagram, Anna and I decided we might have to give it a go. Our sunset was good but not as epic as the photo we saw. And we had a lovely time and Hazel only called like 5 times to find out when we were coming home.
Our semi-farmer friends, the Deatons, birthed some goat babies and invited us over to see/hold/admire them. They are the cutest ever. I need some.
In baking news, which is also homeschool/unschool news I suppose, Anna began a trend of baking a treat every afternoon during her "hobby time", which was also while I was in my 3rd class of the day. There were lots of cookies, maybe a cupcake fail, but her best make was a St. Patty's giant cookie. Hazel sometimes helped out as a sous chef, but she works much better under my supervision. 🙂
So. In March, there was some food to be commemorated via blog. Grampa Terry stopped to visit on his way through to and from Florida, so of course we had Ronni's pizza and wings. Derek cooked me a picturesque and most delicious ribeye, scallops, asparagus and baked potato to celebrate my retirement from virtual teaching. On my aforementioned stop at the new Village Fabric Shop with my friend Kim, we were unable to resist the pull of the smell of fresh donuts wafting through Reynolda Village, so we hit up Dough Joe's for a six pack. And of course, with all my free time now that I'm unemployed, I am able to meet up with all of my friends named Heather.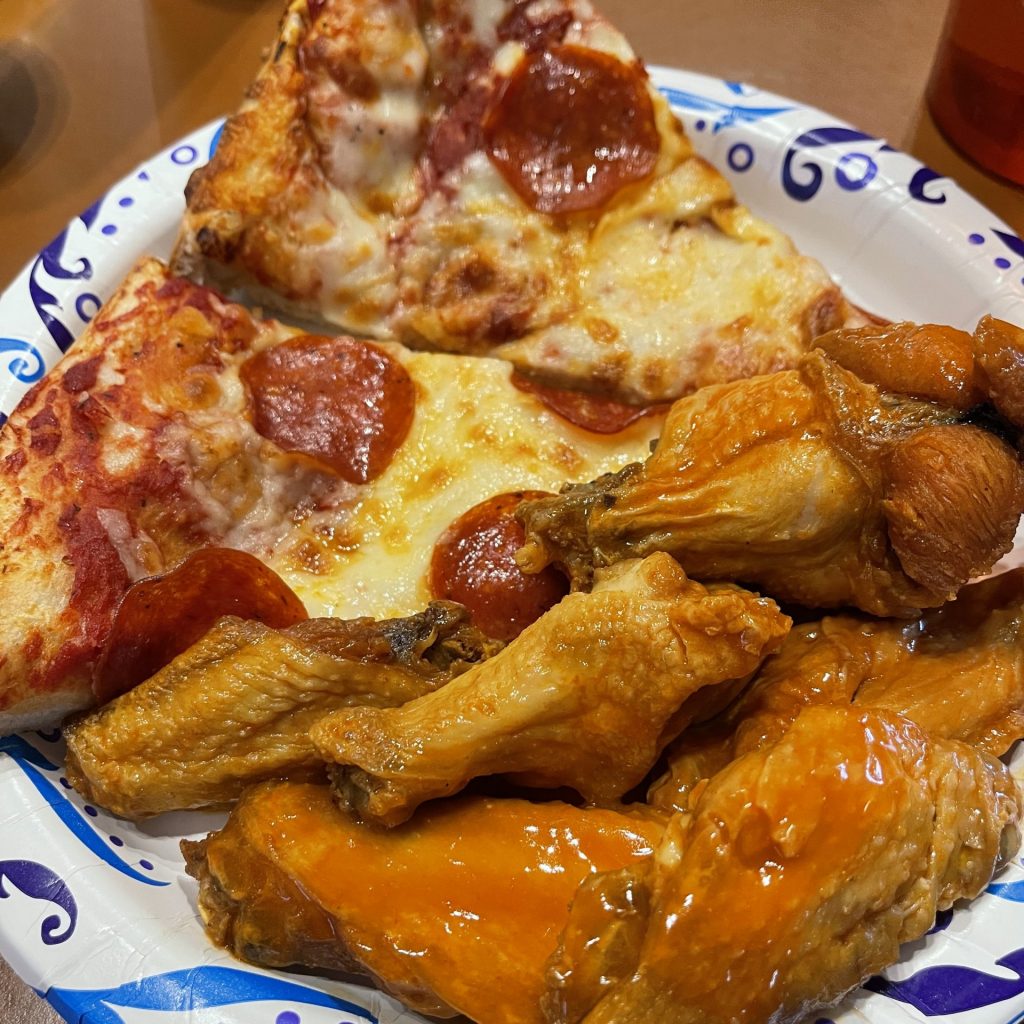 Lastly. A chicken update. We have started to free range the chickens as much as possible and they have been getting lots of attention from our resident chicken experts. They like to hang out under the back deck, taking dirt baths in the mulch, and hoping for scraps to be tossed their way.