Just before I started my virtual teaching gig, I started this book quilt for Anna, my book loving middle kid, whose turn it was in the rotation for a new quilt. (Isaac and Hazel both received matching Minecraft quilts last year). Ever since I laid eyes on the Tall Tales paper pieced block by kidgiddy, I knew it would make a perfect fun quilt for Anna.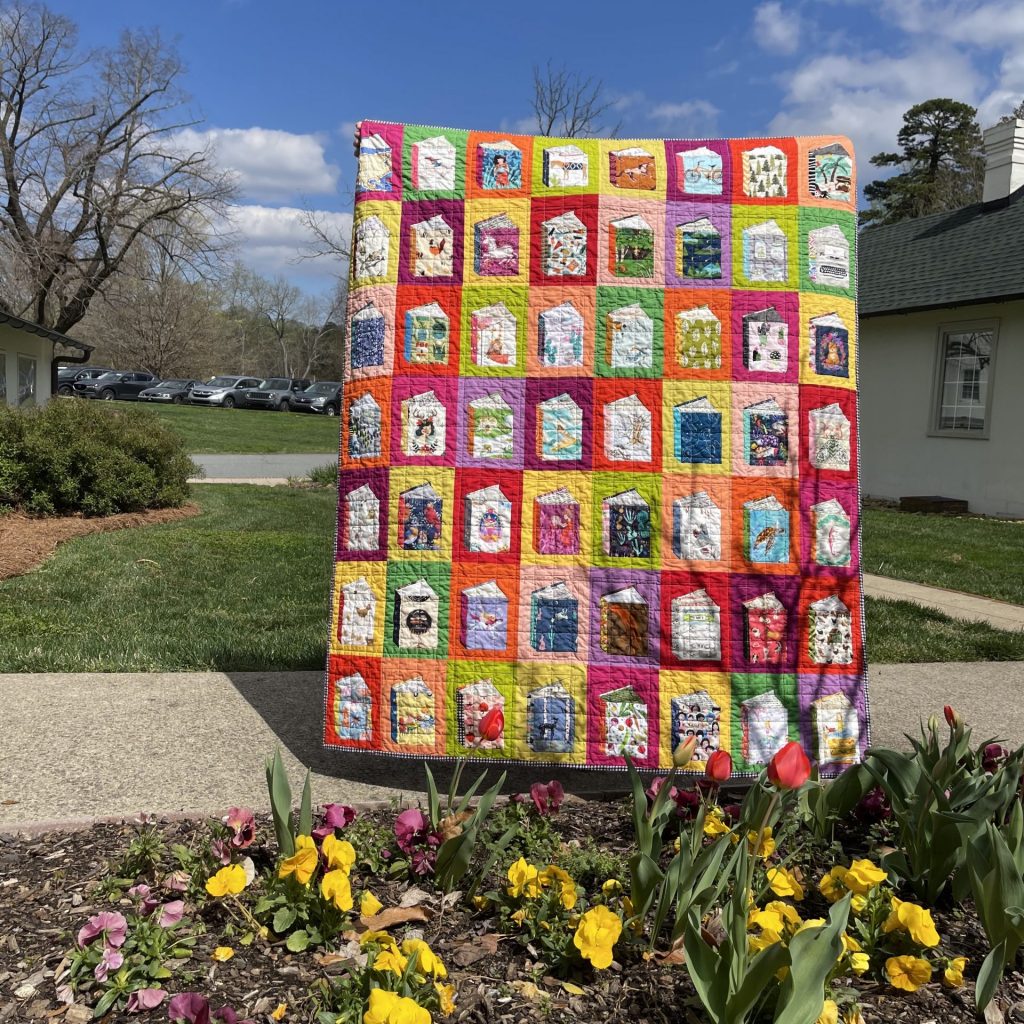 I scoured all of my novelty fabrics (and possibly bought more) to assemble a varied collection of book covers, appropriate for the tween reader. I chipped away at these blocks slowly, squeezing them in here and there between lesson planning and online class meetings and checking email and crying. Before I knew it, I had the 56 blocks I planned for and I was ready to assemble.
Anna was glad to help with placement. At first I thought I could maybe do something in rainbow order, and it was looking great, but I didn't have enough of some colors to make it work, so we ended up with totally (planned) random.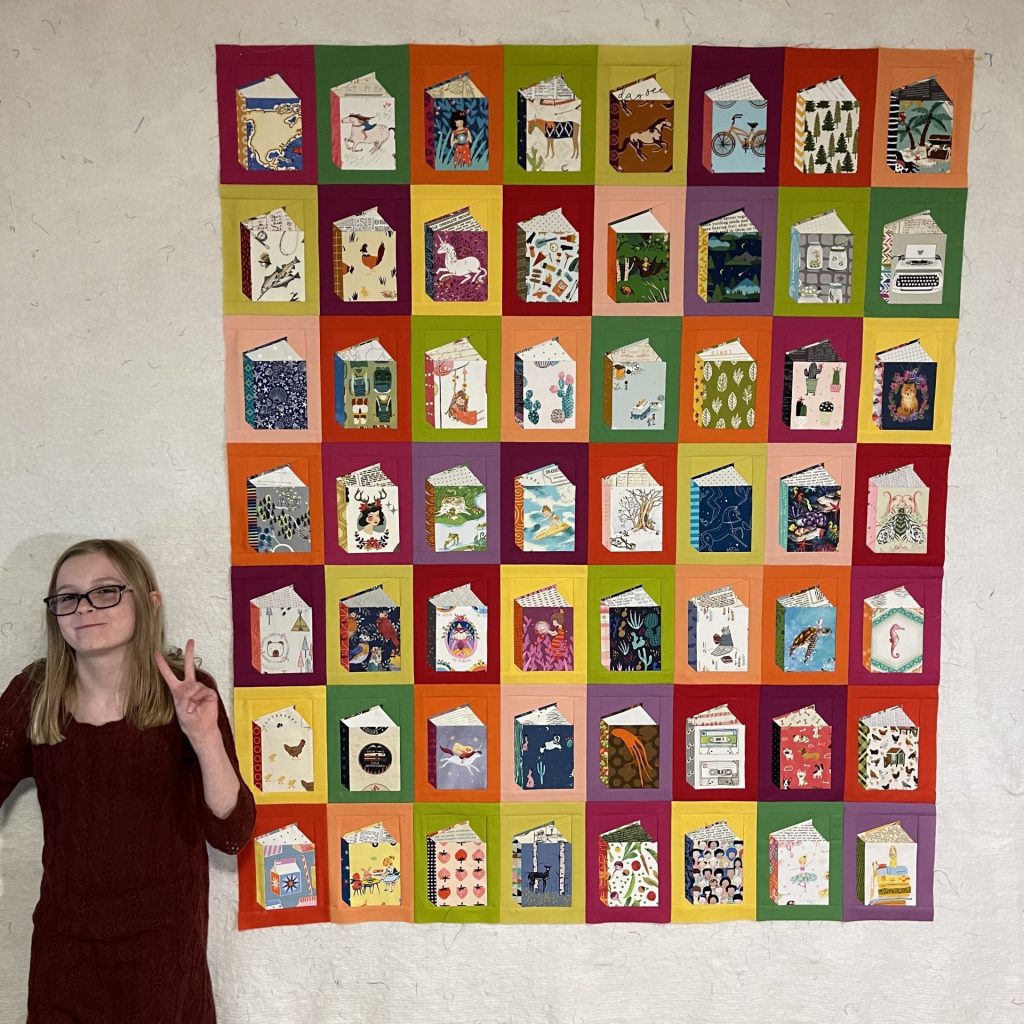 I bound it with this wonky gingham that I think is sooooo perfect. There's a good chance I bought more for my stash for future bindings. And you can see a glimpse of the watercolor-ish backing, which I also love. I quilted it in a rectangular grid to match the shape of he blocks and then let it get all washed and dried and crinkled and cozy.
Anna loves it. It's good for gaming. Homeschooling. And reading in the hammock.
Just after I finished it, we had plans to take an egg dyeing class at the Village Fabric Shop, so we dragged the quilt along with us, for a proper photo shoot at Reynolda Village.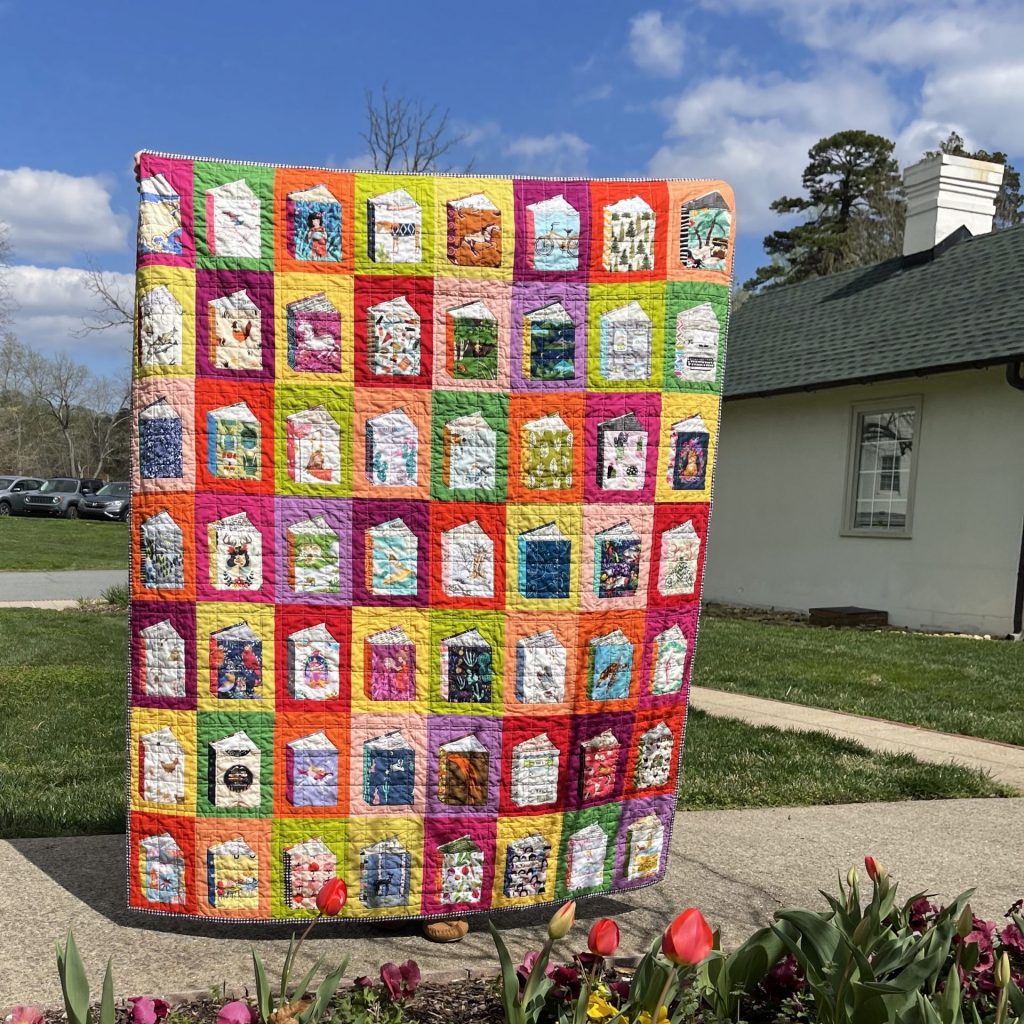 Some outtakes.
I will always remember this as the quilt I worked on during that very, um, memorable time in my life. Hopefully Anna can disassociate it from those months of neglect. 🙂